The orange dust monster is back, cutting stone up on the scaffolding ready to repair the gable end wall.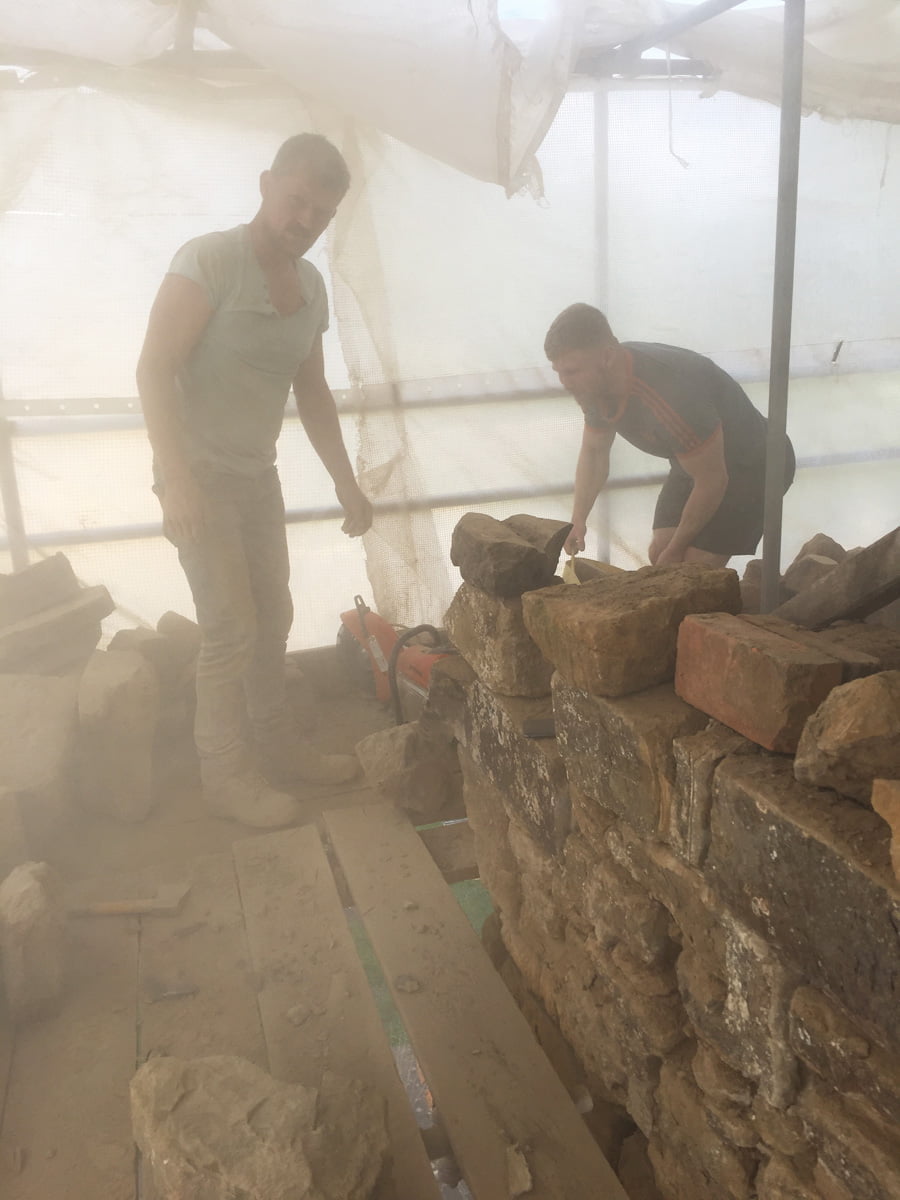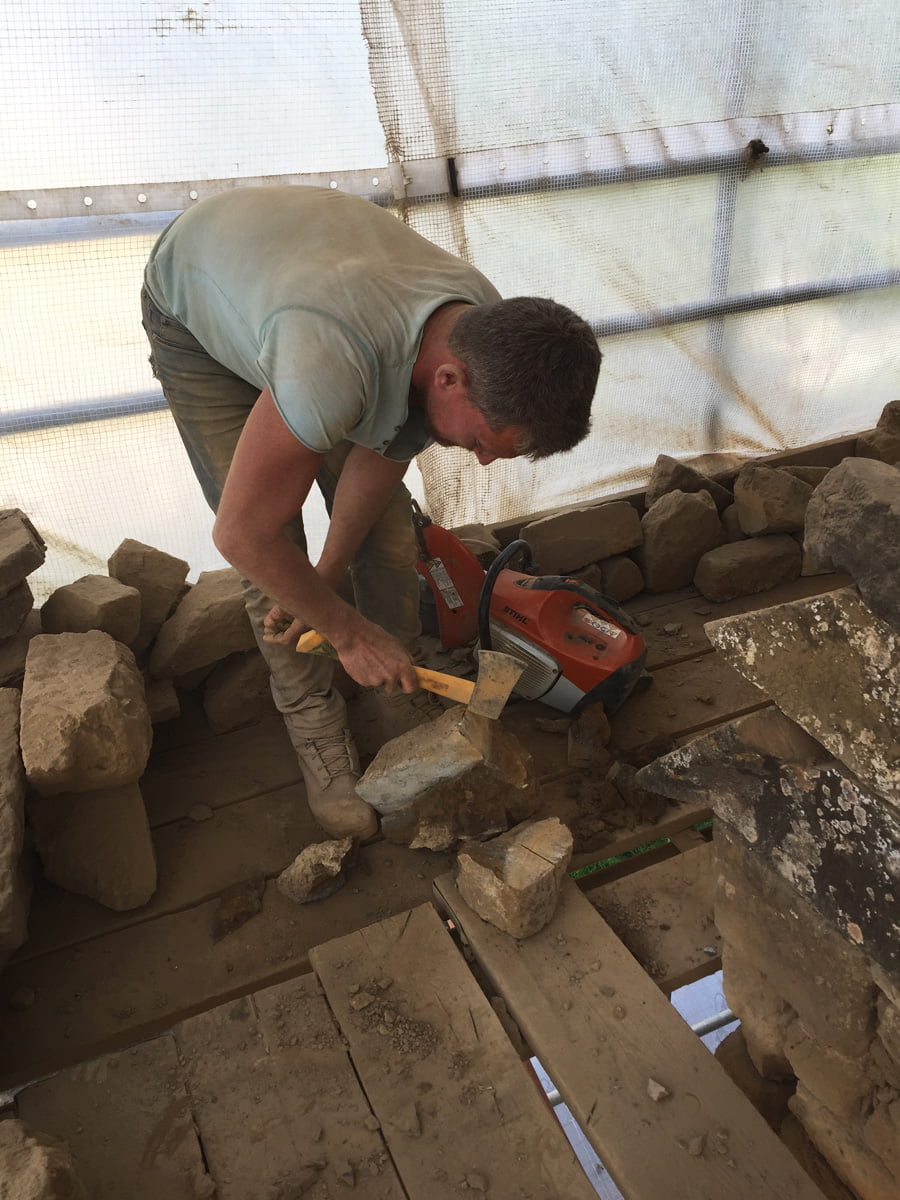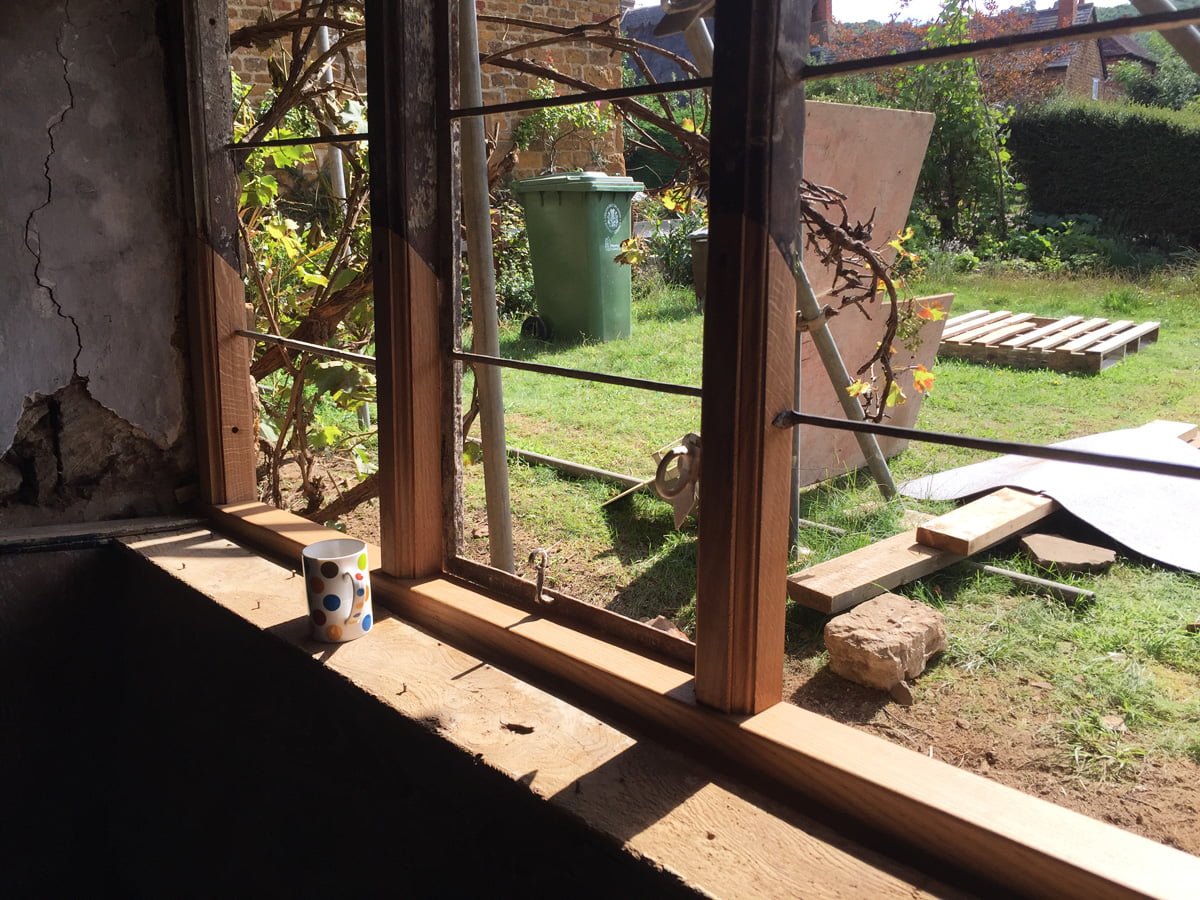 Our stunning new old oak window looking, well, stunning.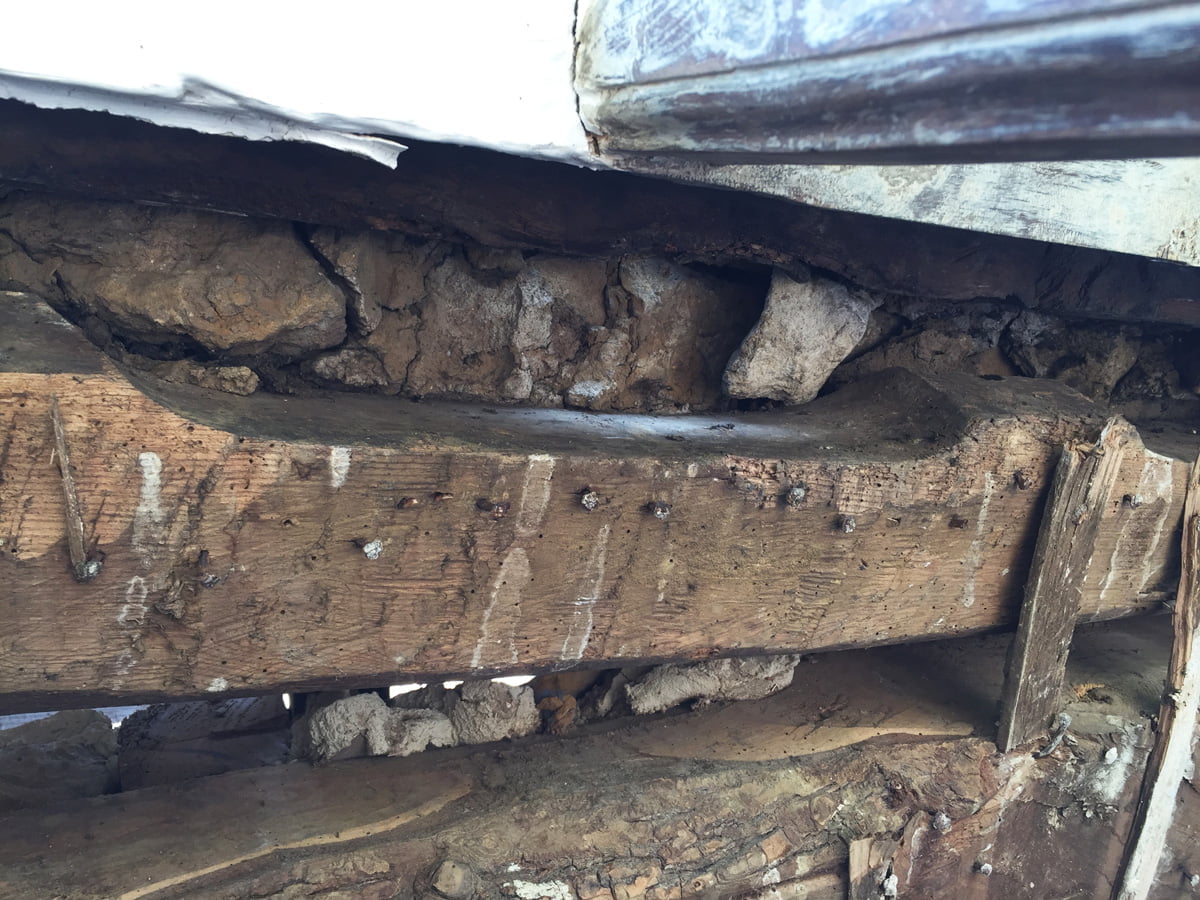 Lucy pointed this out at the weekend, this is the middle lintel above the sitting room window (all the windows have three lintels to span the wide walls) and it's a beautifully shaped lintel from an even older wooden mullion window. It is shaped for 3 or 4 mullions with arches in between, and as it's been repurposed here it's clearly older than our house, so could be circa 15th or 16th century.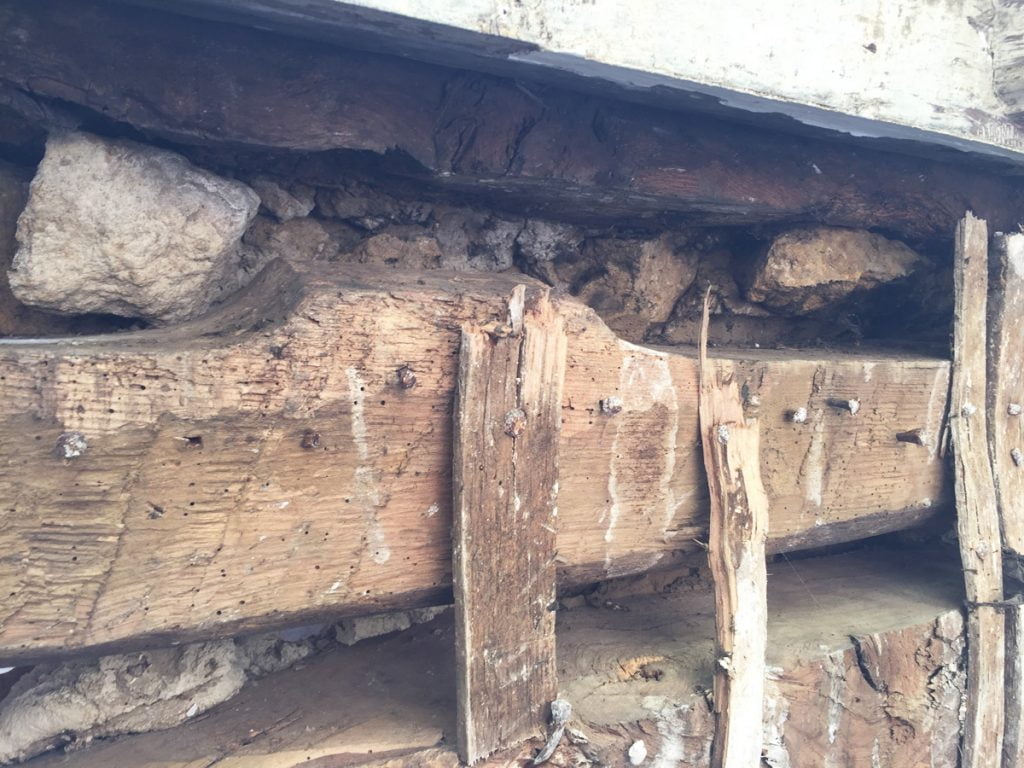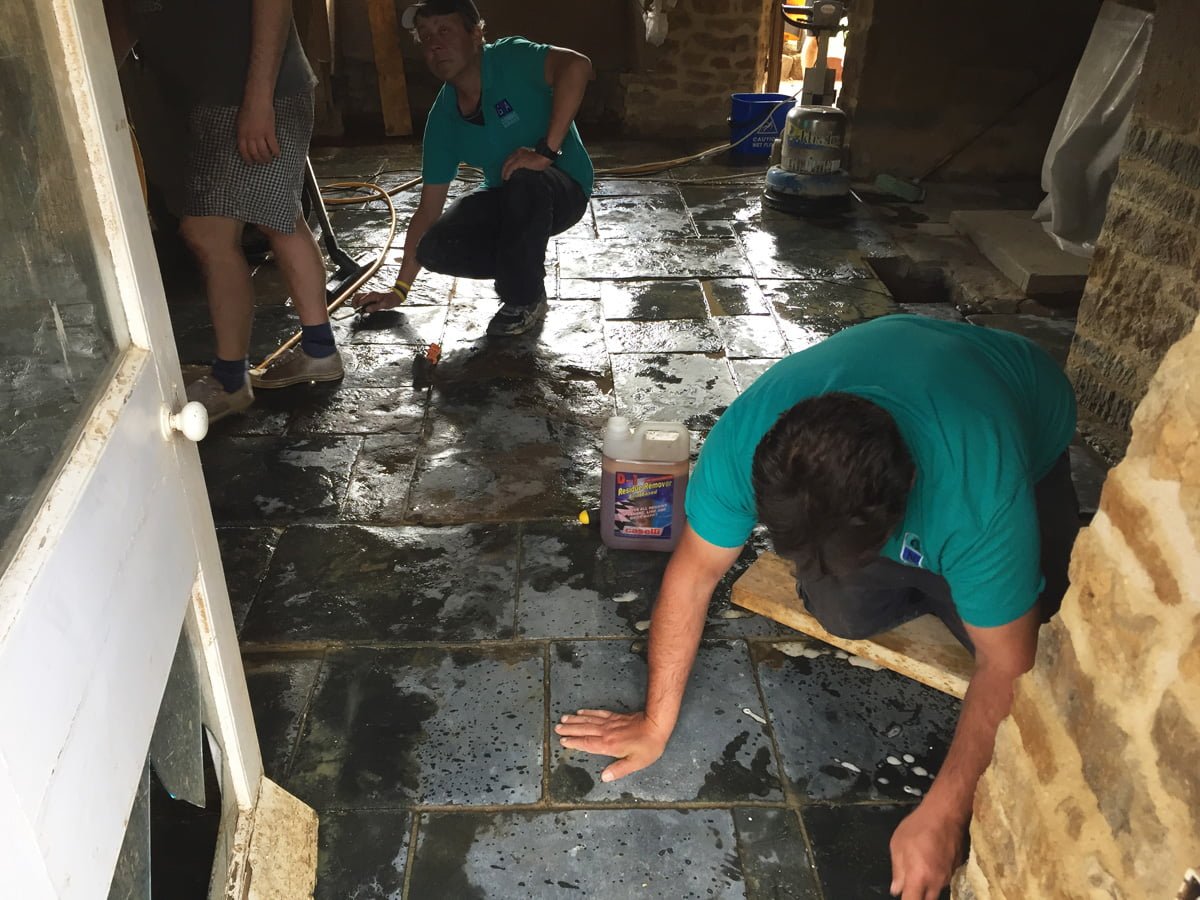 Antonio and his team are back to finish cleaning the flagstone floor. Poor guys though had a puncture on their way over so didn't arrive until almost lunchtime. Thankfully they didn't have much more to do on the floor today.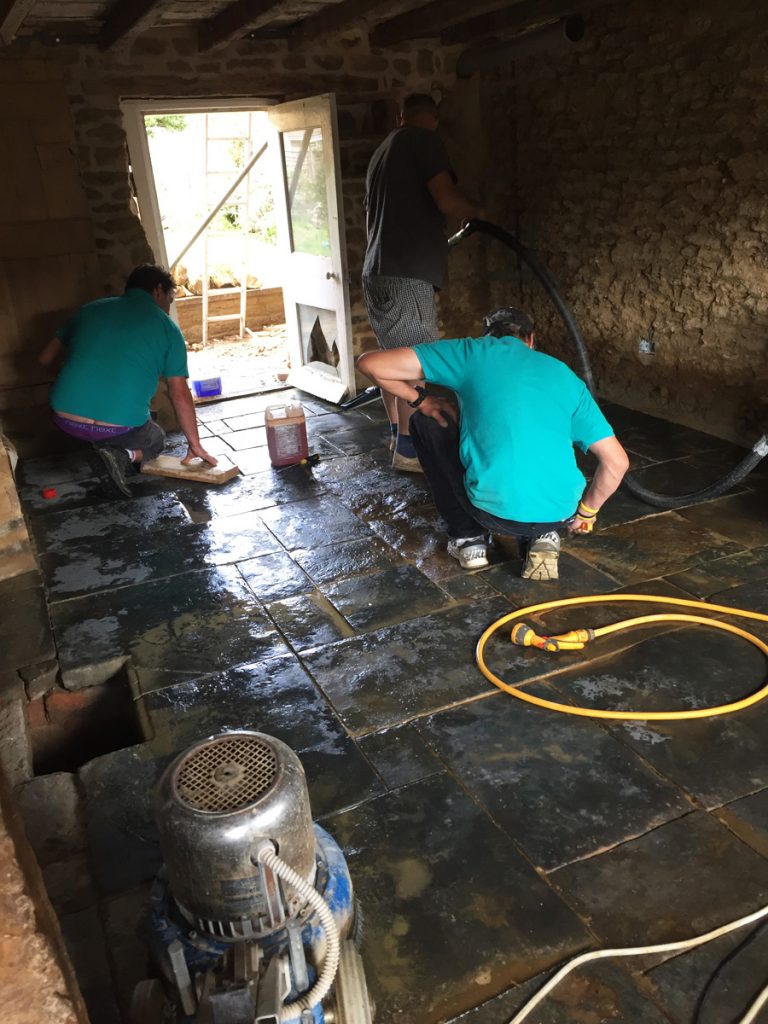 They have done an amazing job, and worked so hard. This was always going to be a challenging floor! It took 3 guys 2 days of scrubbing.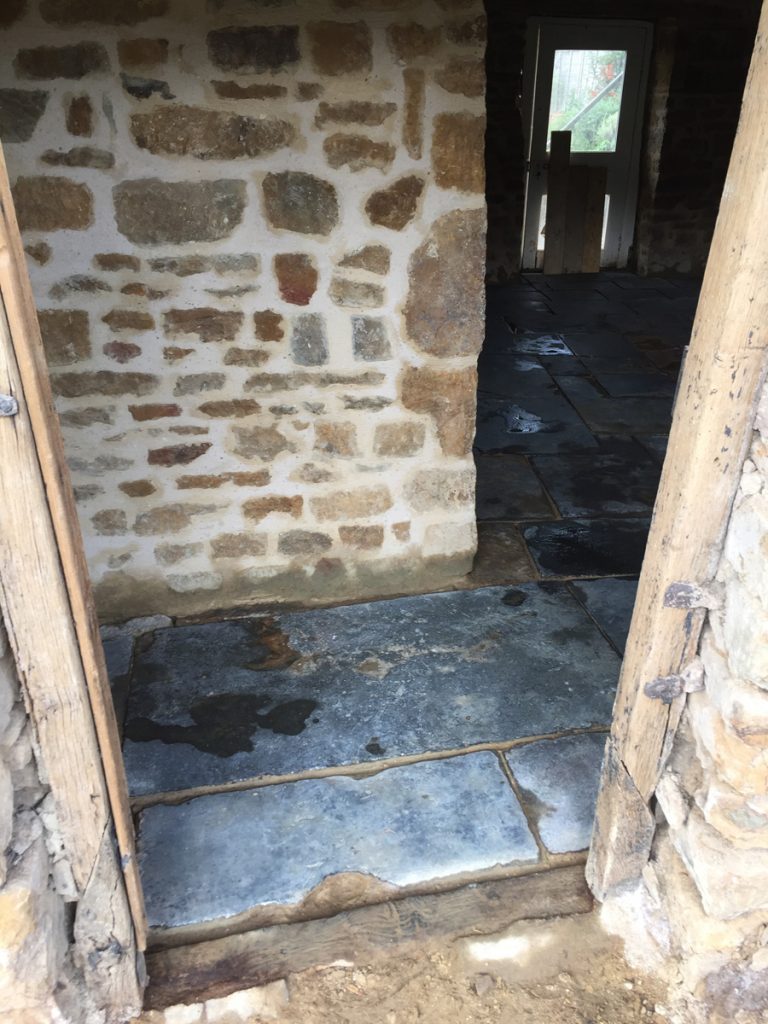 The colour of the Hornton blue stone is SO blue. The contrast with the orange is just perfect. Well done mother nature.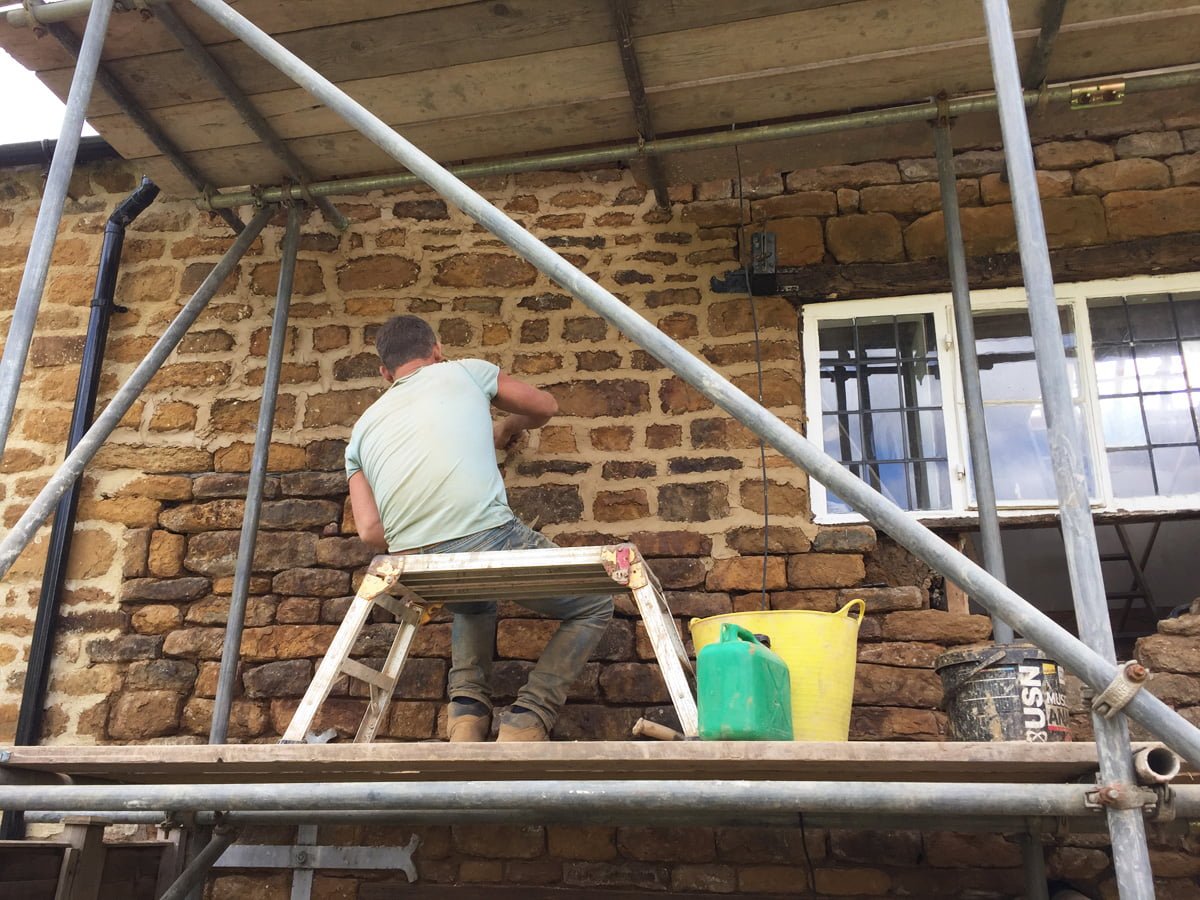 Meanwhile Tom is struggling today, he has worked all weekend on his own house (and was here at 6am Sat morning to knock back the pointing from Friday). He definitely needs some time off, but at least he got to sit down for a little while today. Tom did, however, return this evening for a couple of hours to knock back the pointing before it dried!
Poor old Chris arrived this morning to help Tom out with the pointing again, but within a couple of hours he was already struggling with his back and had to limp home 🙁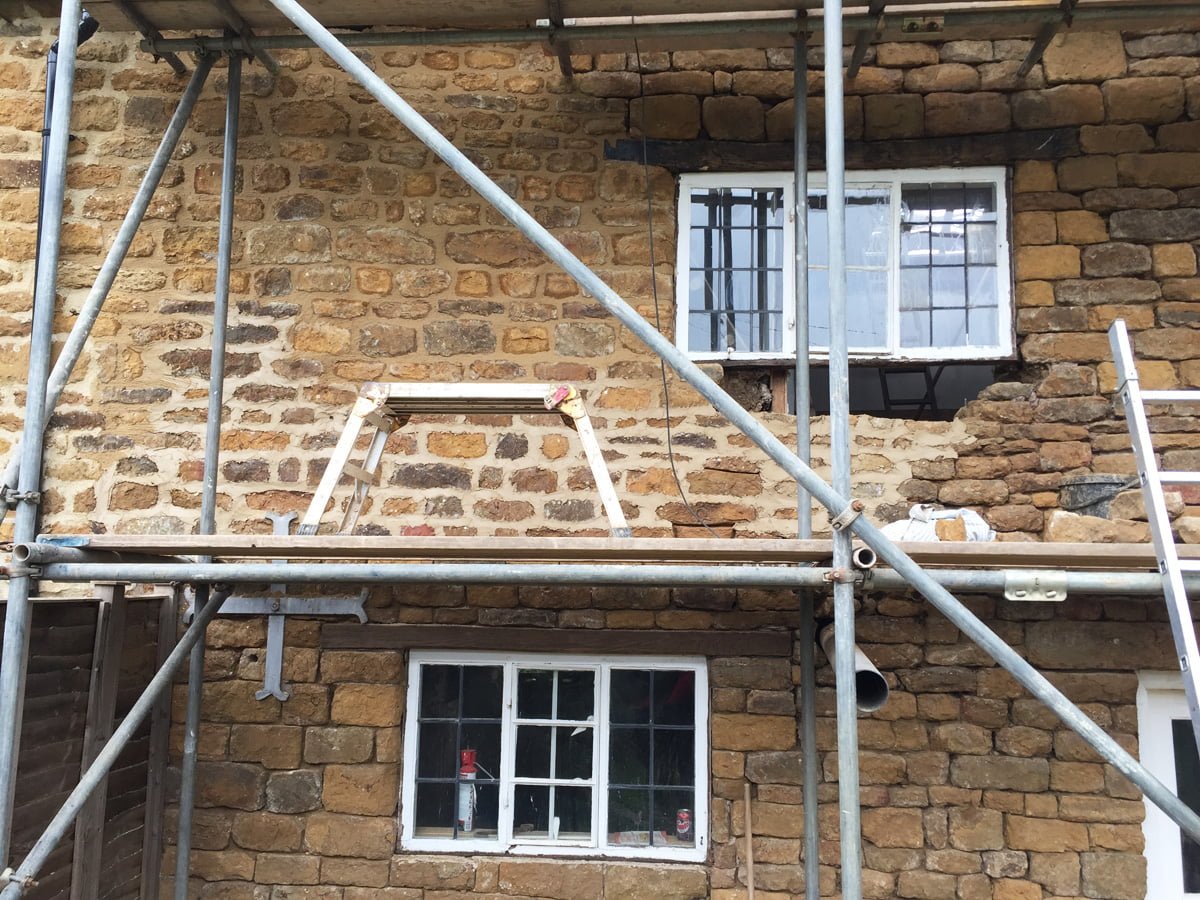 The pointing top left here is finished and it looks f***ing amazing! This was a sad looking wall that was pointed so badly the stones were smeared in cement, and the stone looked like it was crumbling away underneath. It now looks like a beautiful stone wall and we cannot believe the difference good pointing makes. The wall no longer looks like it is about to fall down.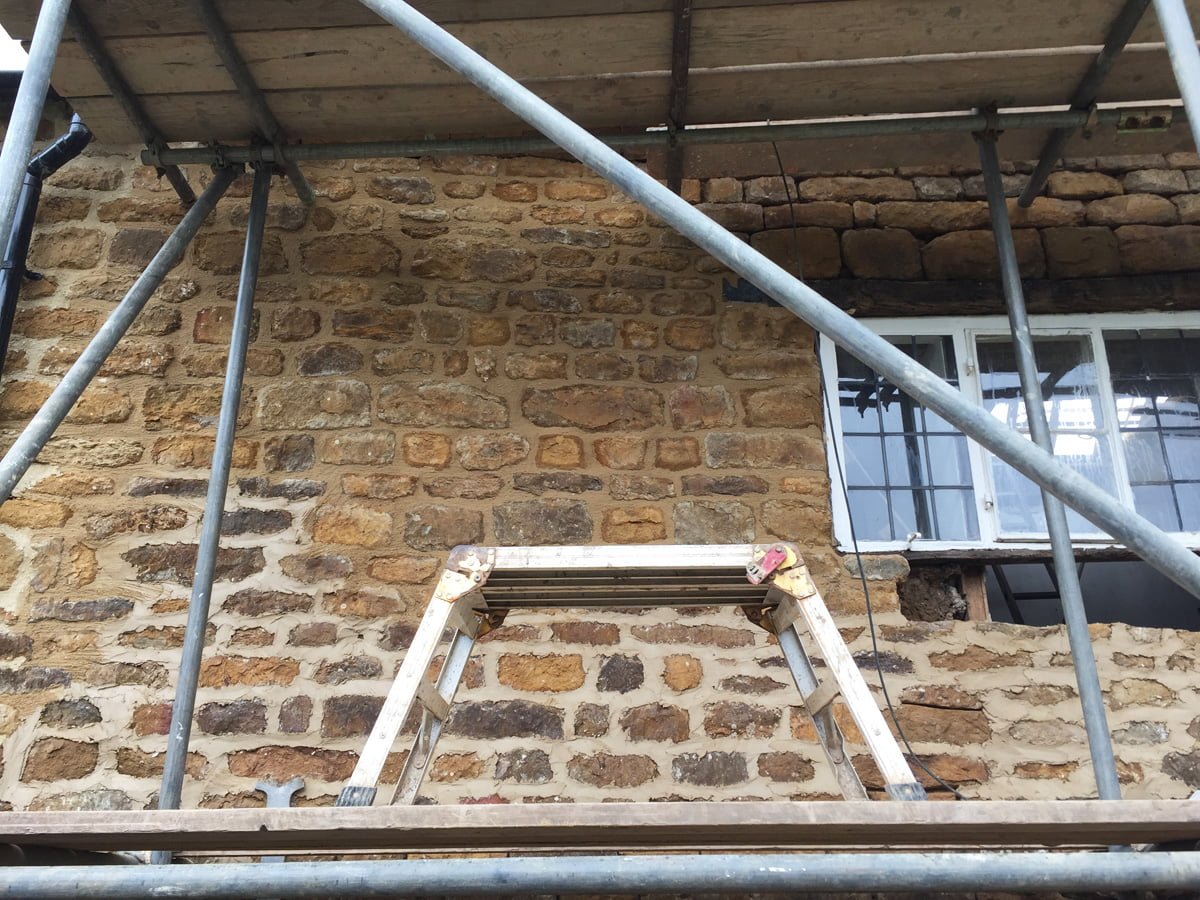 It's remarkable how the pointing brings out the colours of the stone. Like the walls inside, there are blue and orange Hornton stone and some red pieces too (Hornton orange that has been burnt).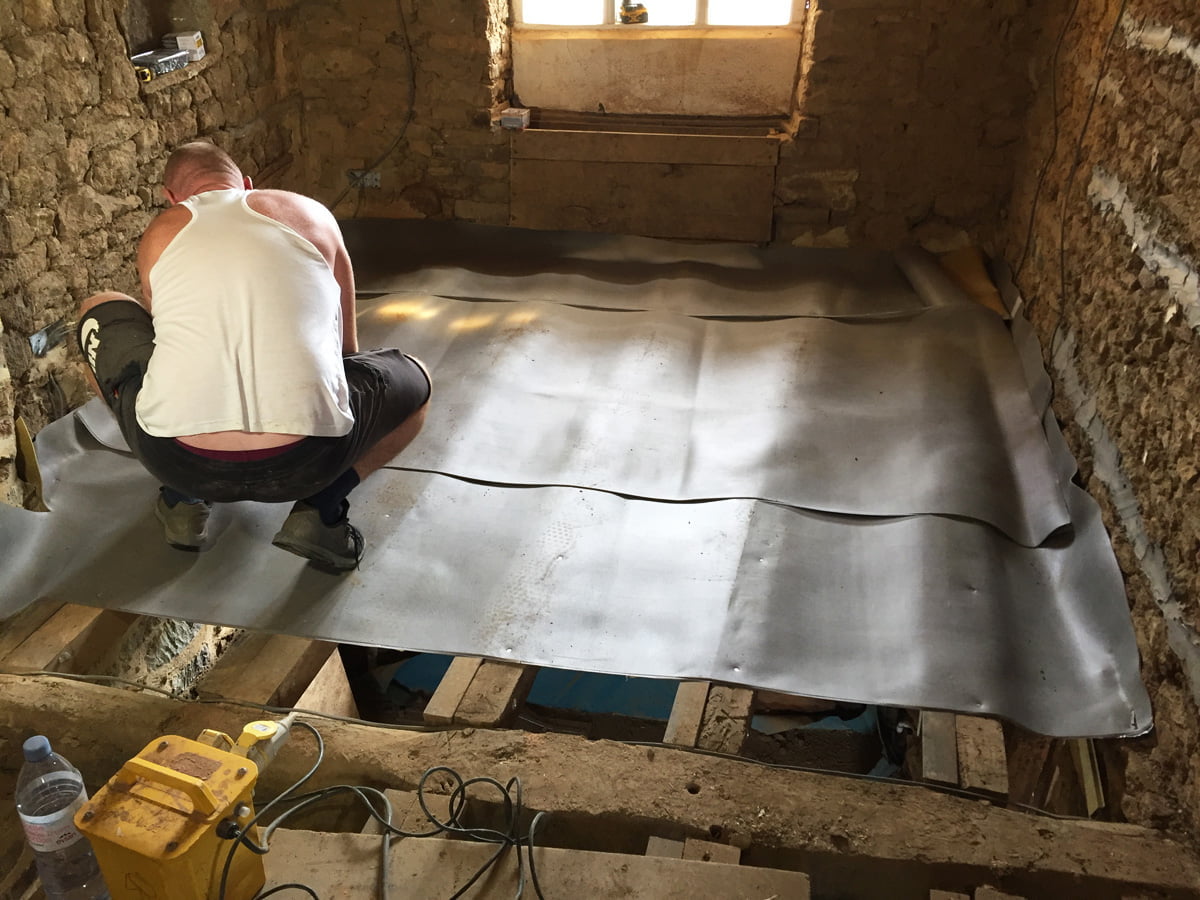 An exciting day for us, Dan is starting to fit the old elm floorboards starting in Zanna's bedroom. I am not sure Dan is as excited as we are though, it's an extremely time consuming job for him. Underneath the floorboards he is fitting our high-tech sound insulating membrane, double layered so it can be laid with staggered joints so there are no gaps. This also wraps up the walls at the edges to improve the sound insulating properties further. Any gaps and it is kind of pointless. This membrane is very dense, weighing 5kg per square metre, and with a double layer it is 10kg a square metre. Good job we have steels along every joist with all this extra weight!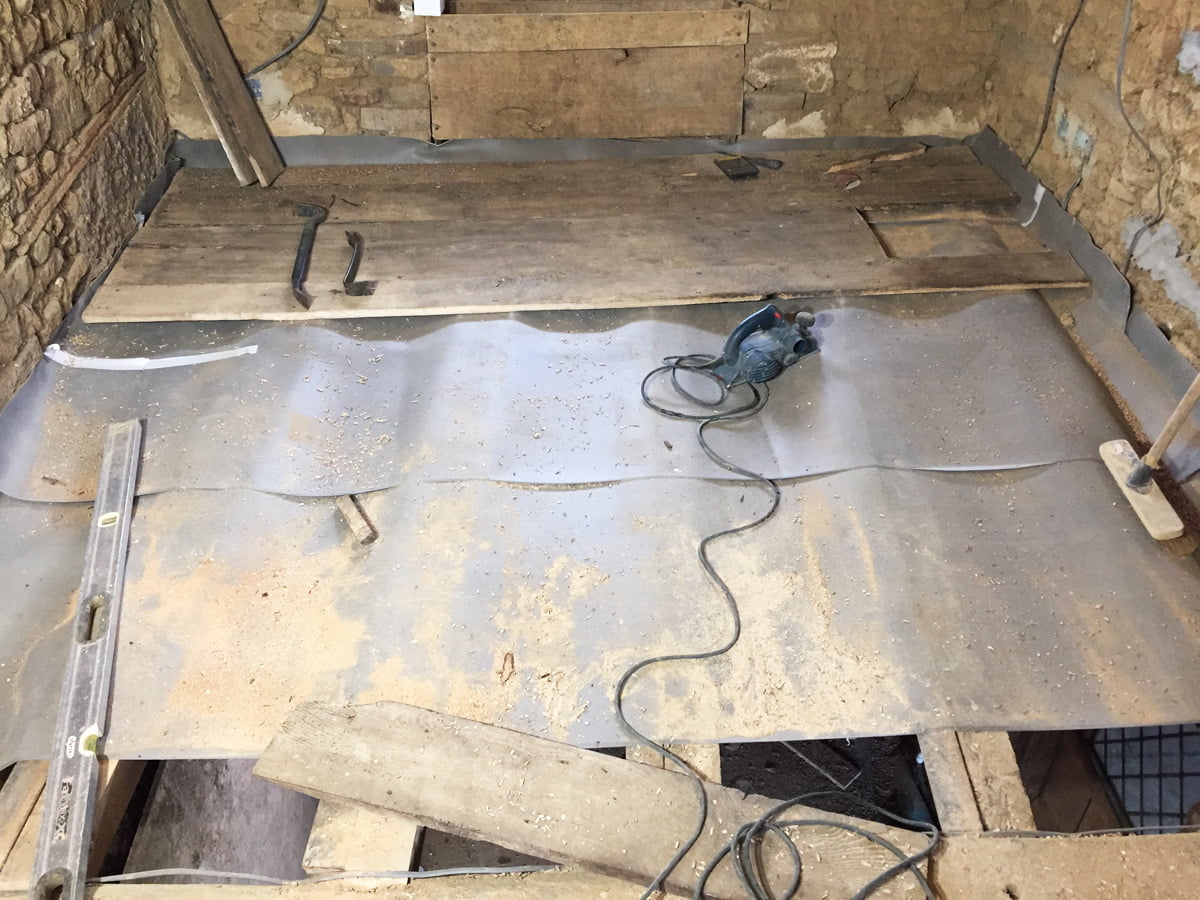 The first of our treasured floorboards are being laid. It's like a very complicated jigsaw puzzle and a proper head scratcher for Dan. Some of the boards have had historic woodworm and are soft and rotten at the edges which needs to be cut out.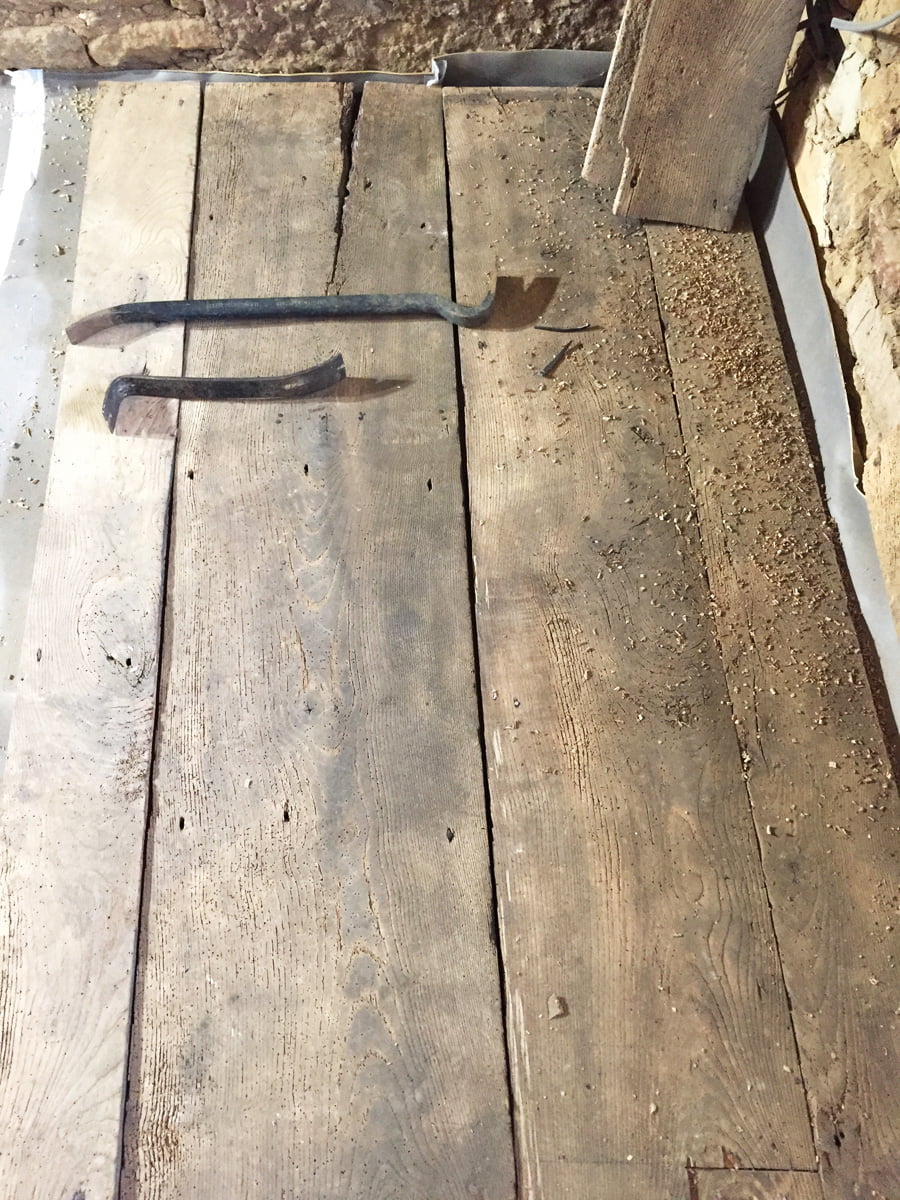 There is a split at the end of this board, but it's not bad enough to cut out. These boards are possibly 3-400 years old, so many imperfections will be kept.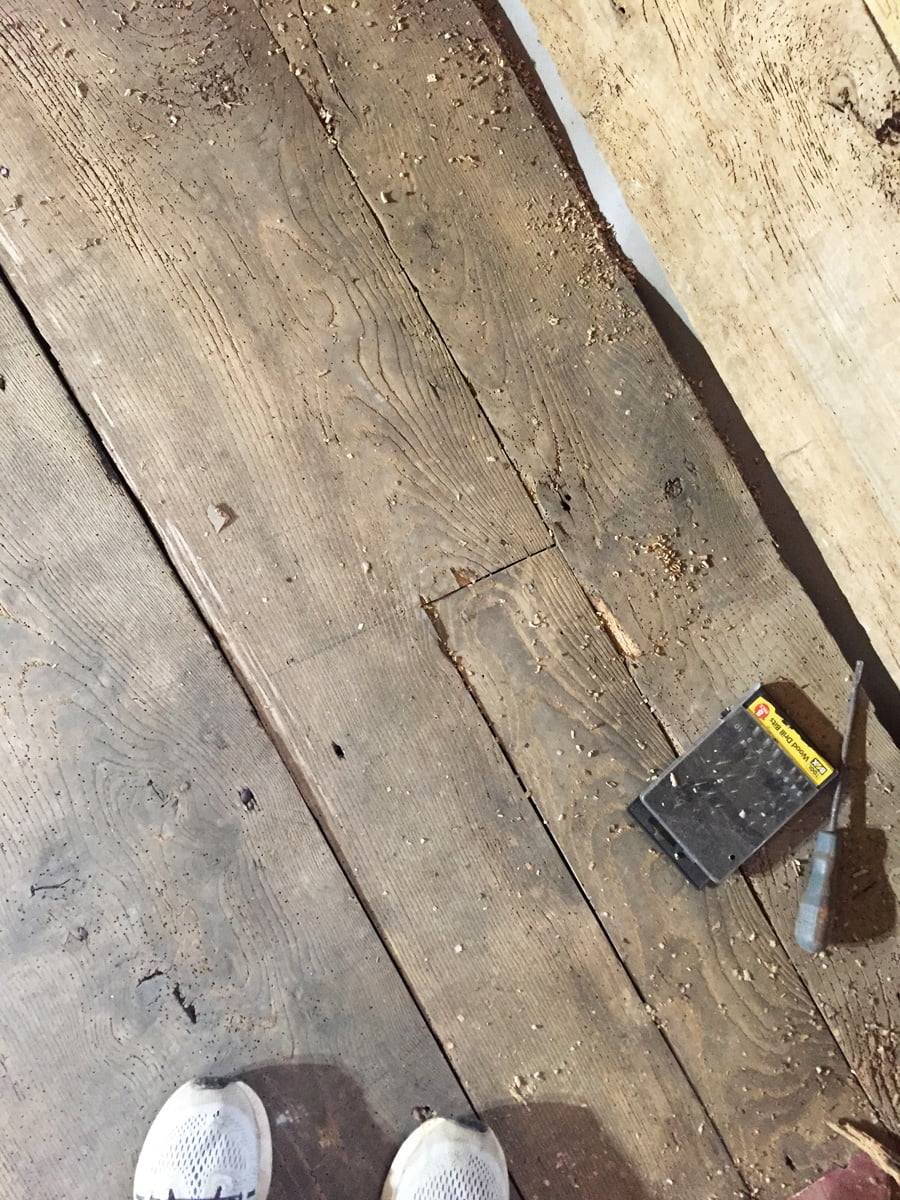 We searched high and low for the right nails, 'cut clasp' nails in black (not shiny silver) which are square cut and tapered and 'clasp' the board firmly when hammered in. These are what would originally have been used.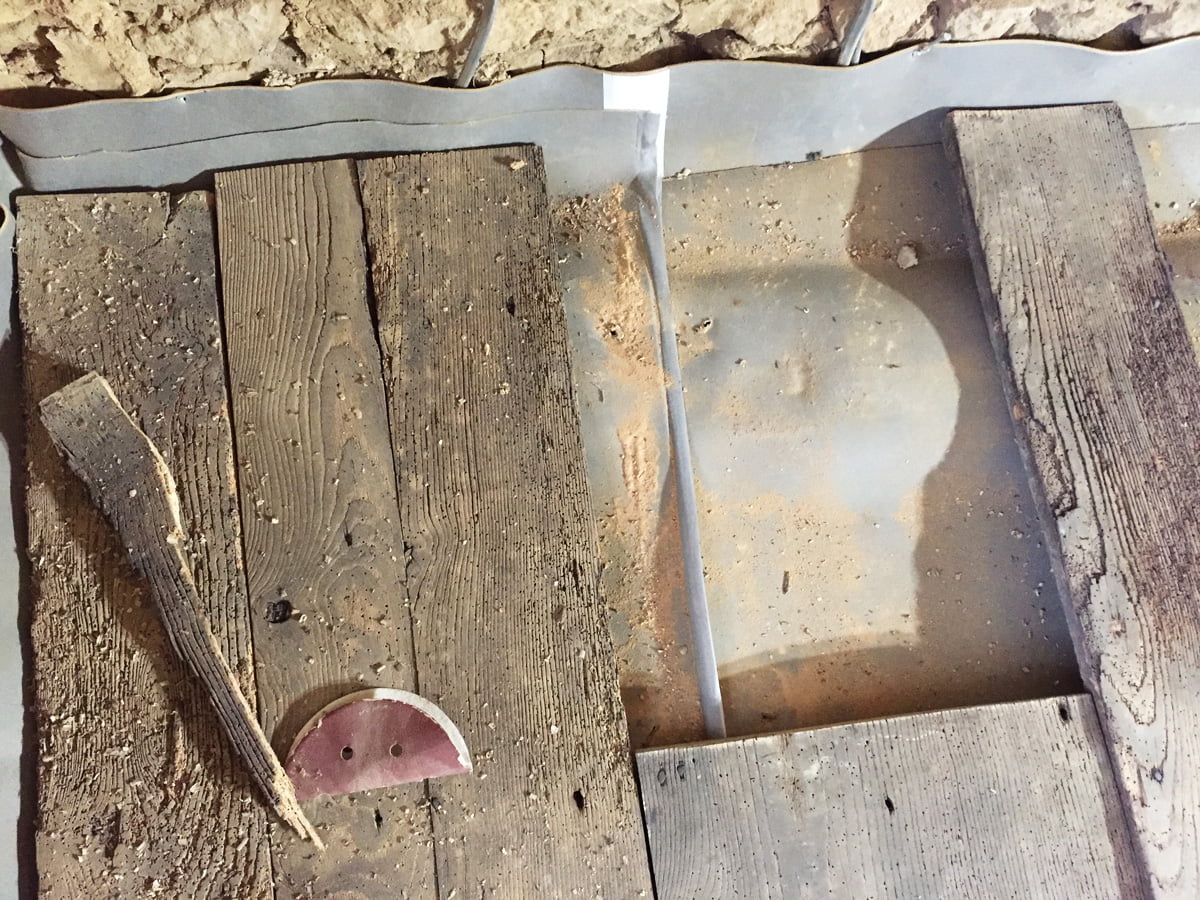 The idea is to fit the floor as it would have been fitted originally, which is not necessarily as you would fit floorboards today, and Dan is trying his best to line up the original holes for the nails too, an added challenge for him!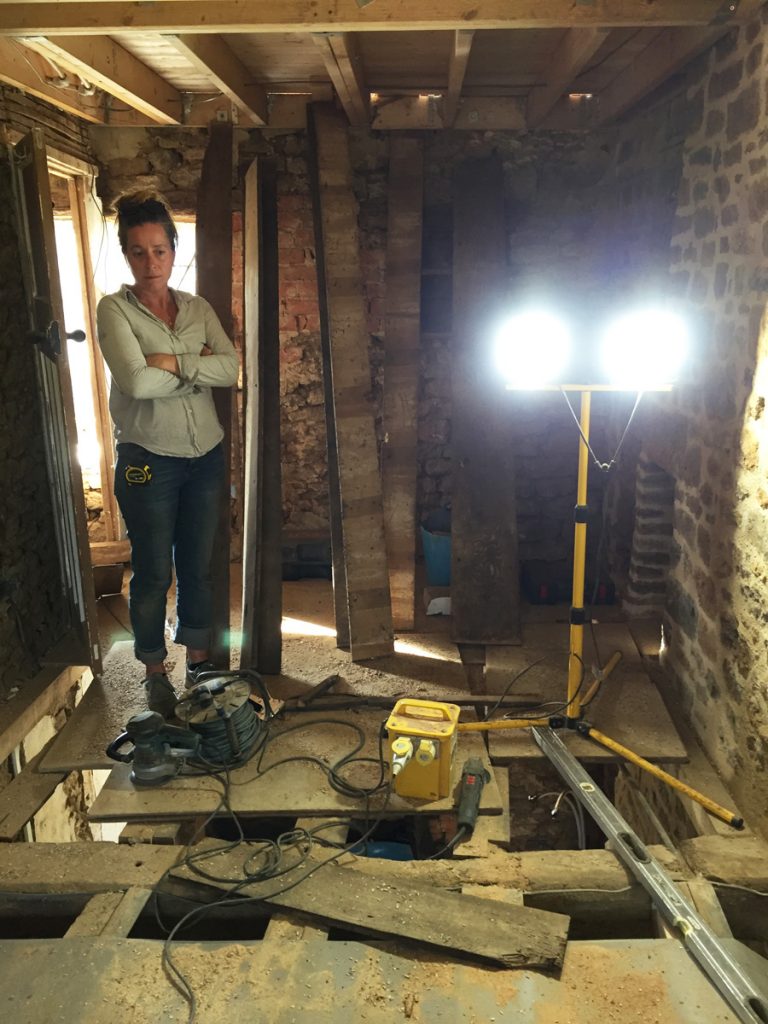 Floorboards waiting to be fitted back in to their home.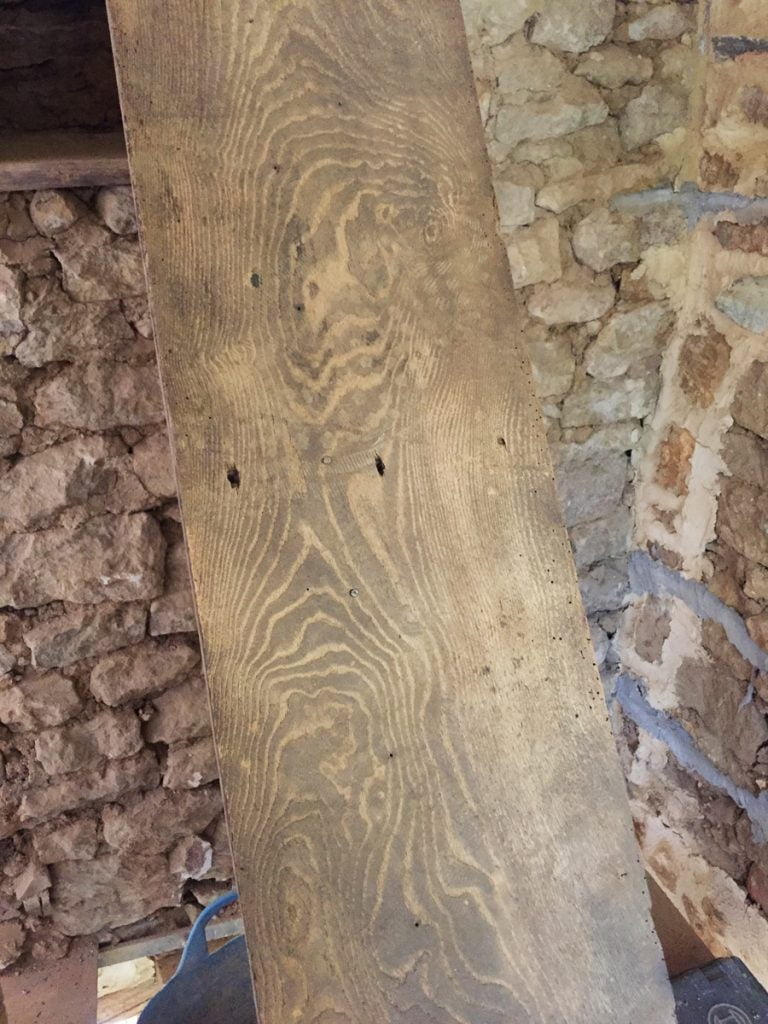 One of the most beautiful floorboards and a really wide one too, nearly a foot wide at one end (it tapers from one end to the other).