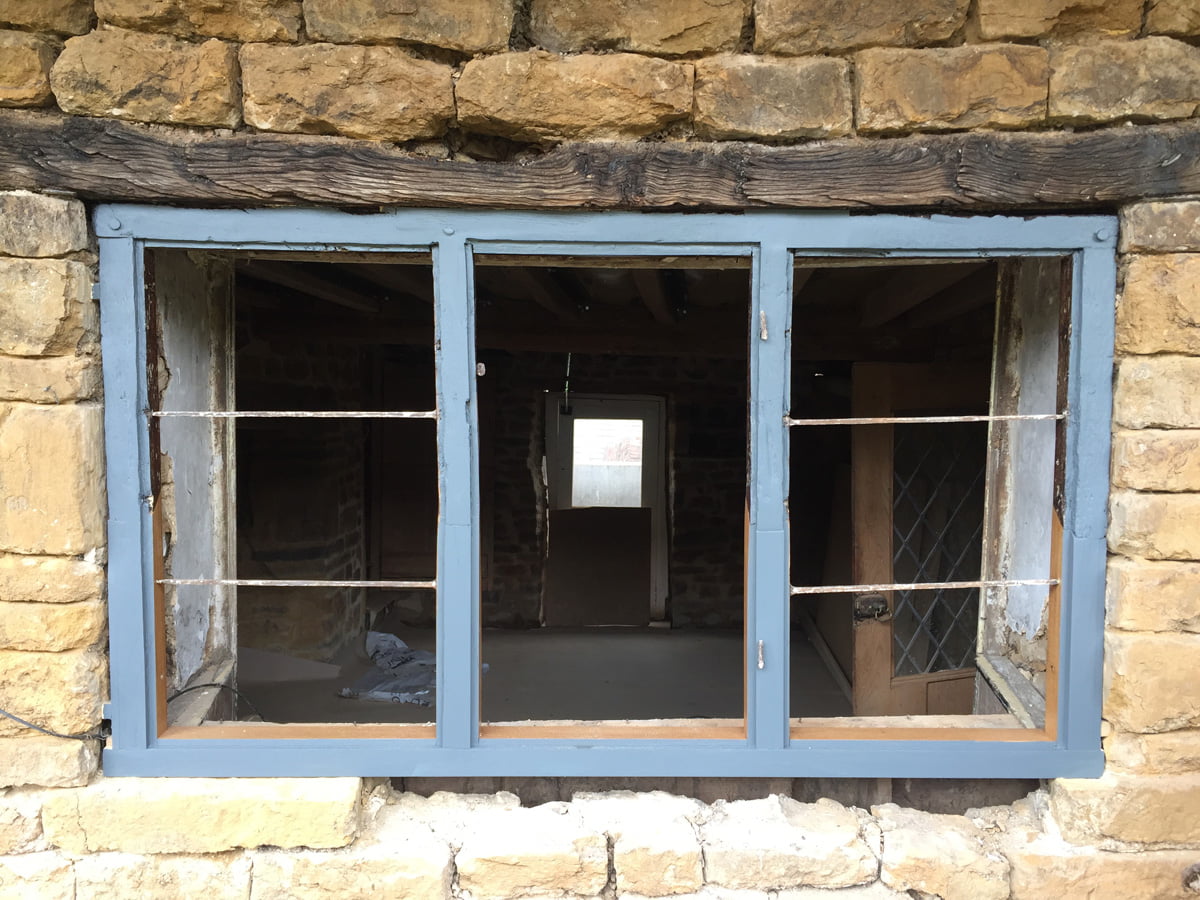 Cat managed to finish off the primer on the sitting room window last night so it is now protected from the damp and the rain. Good job as the weather is shit again.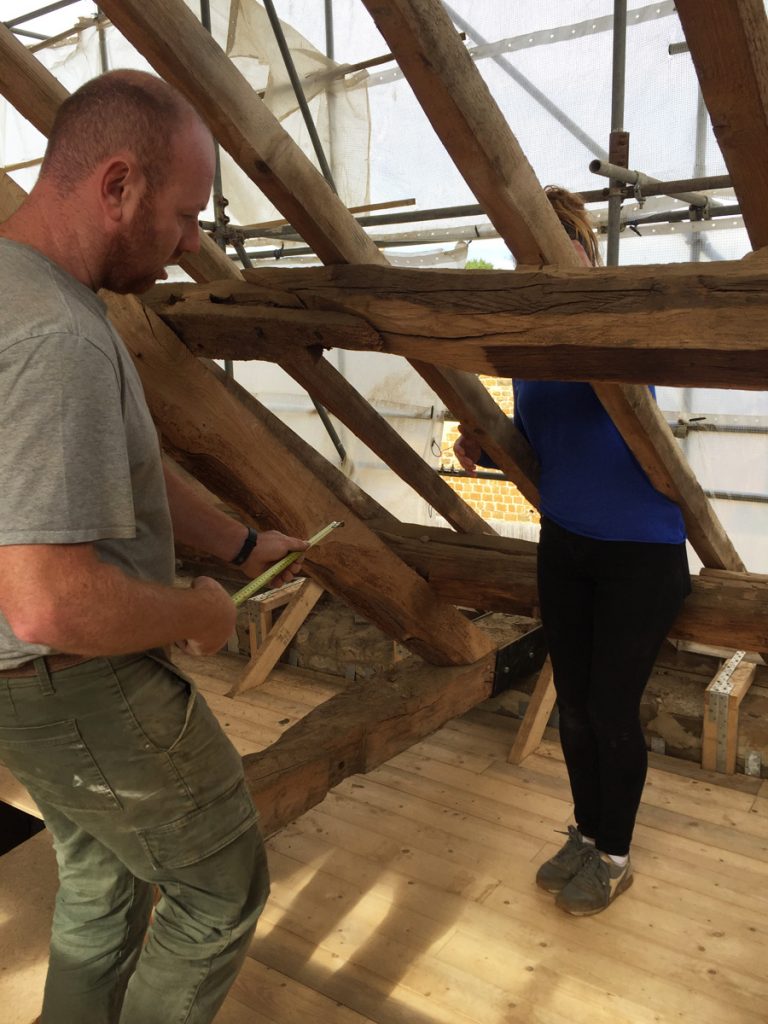 Measuring where the dormer windows will be (roughly where Cat is) so we can work out the size of the new radiators and get them ordered.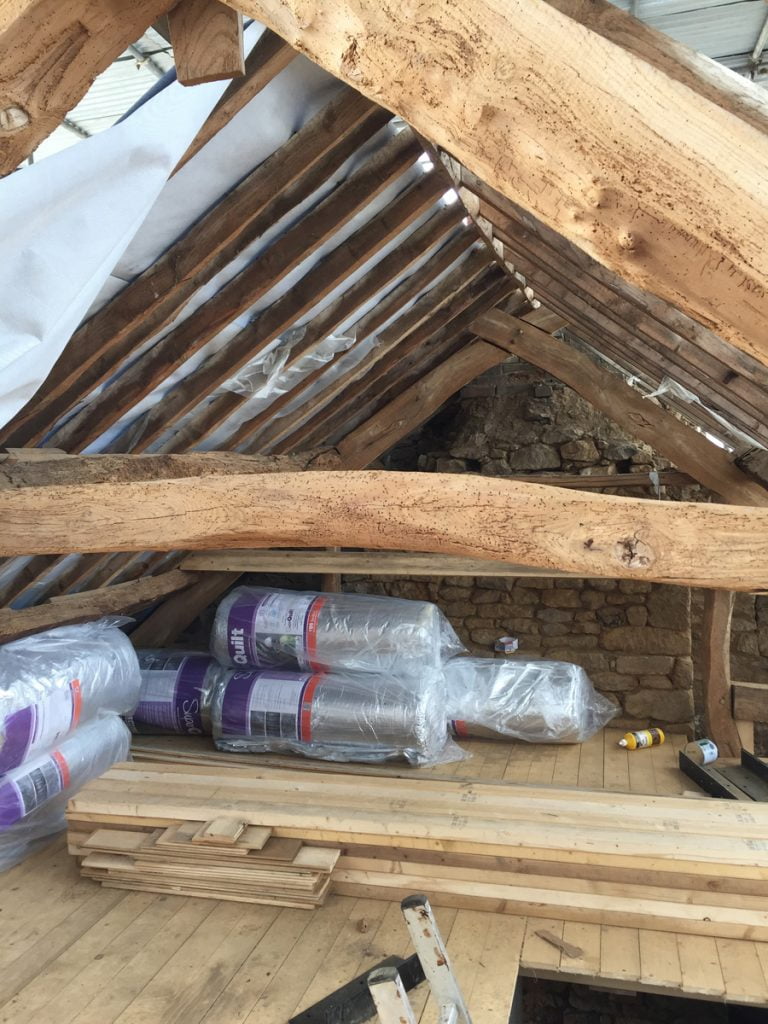 All the roof insulation waiting to be fitted. It's beginning to look a lot like a room now we have a floor and a roof of sorts (a temporary cover on one side to keep the bloody rain off our lovely timber).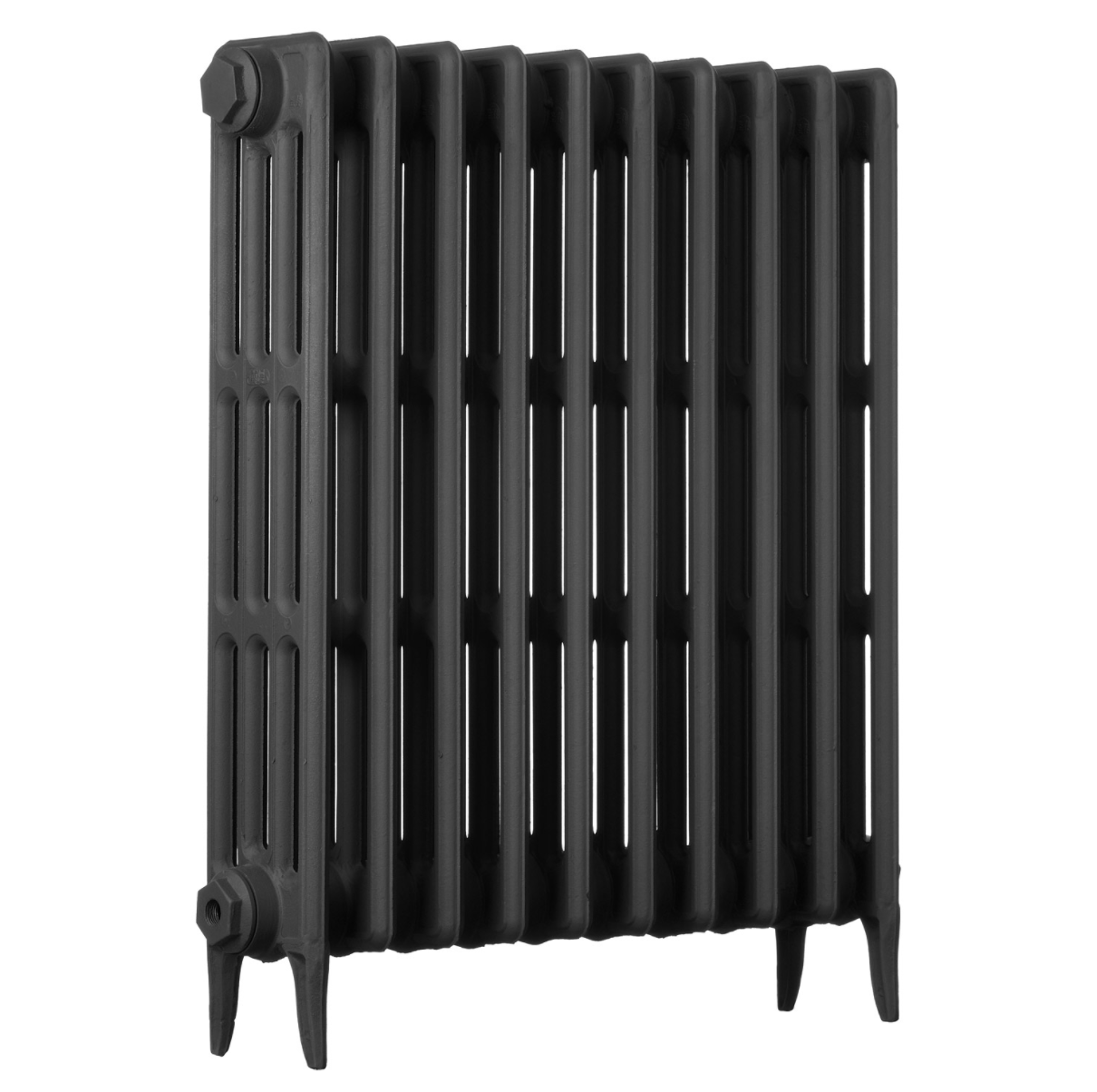 Today we ordered our new traditional style cast iron radiators from The Cast Iron Radiator Centre, a local company based in Coventry (next to the reclamation yard): https://www.castironradiatorcentre.co.uk/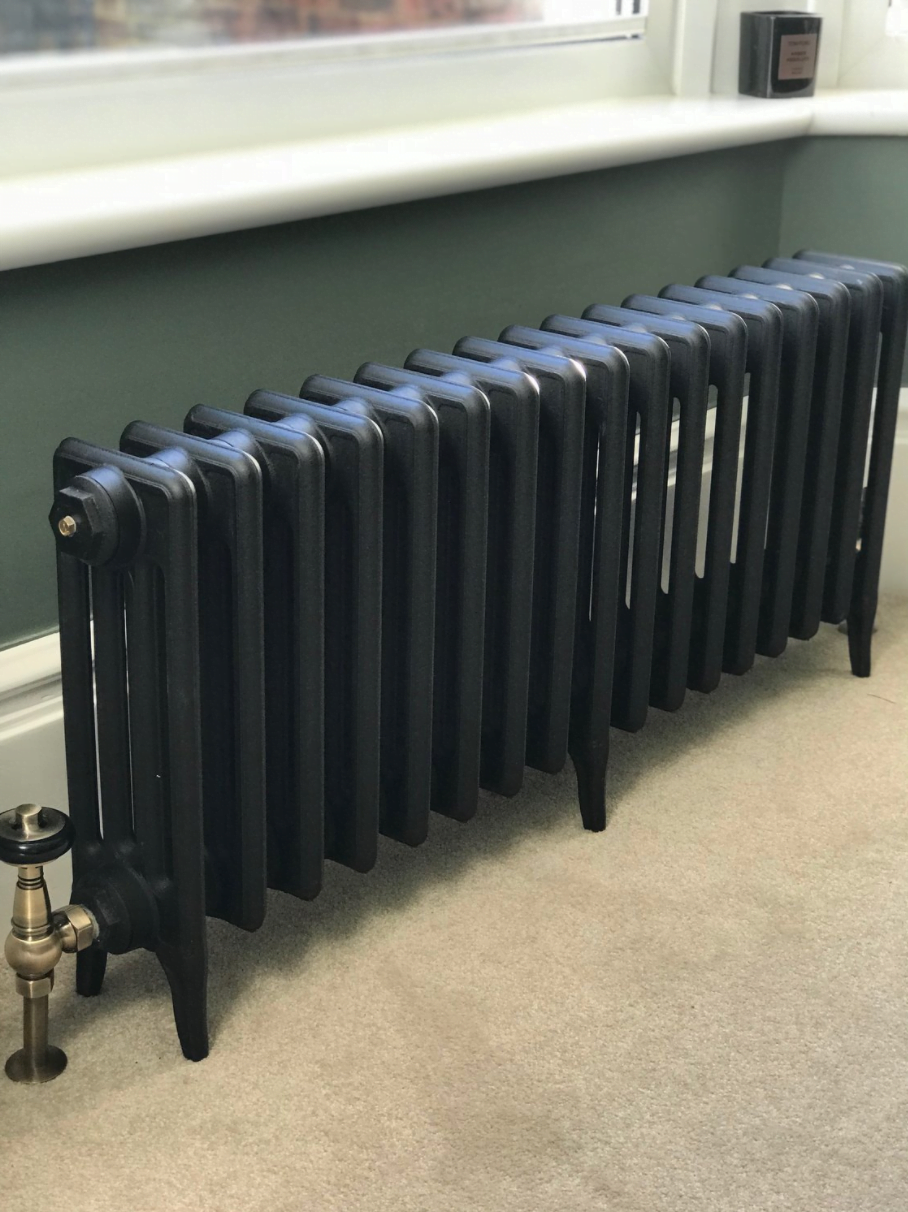 They will be finished in gun metal grey with antique brass accessories and should look like this. Another thing we are excited about. Can't wait for them to arrive!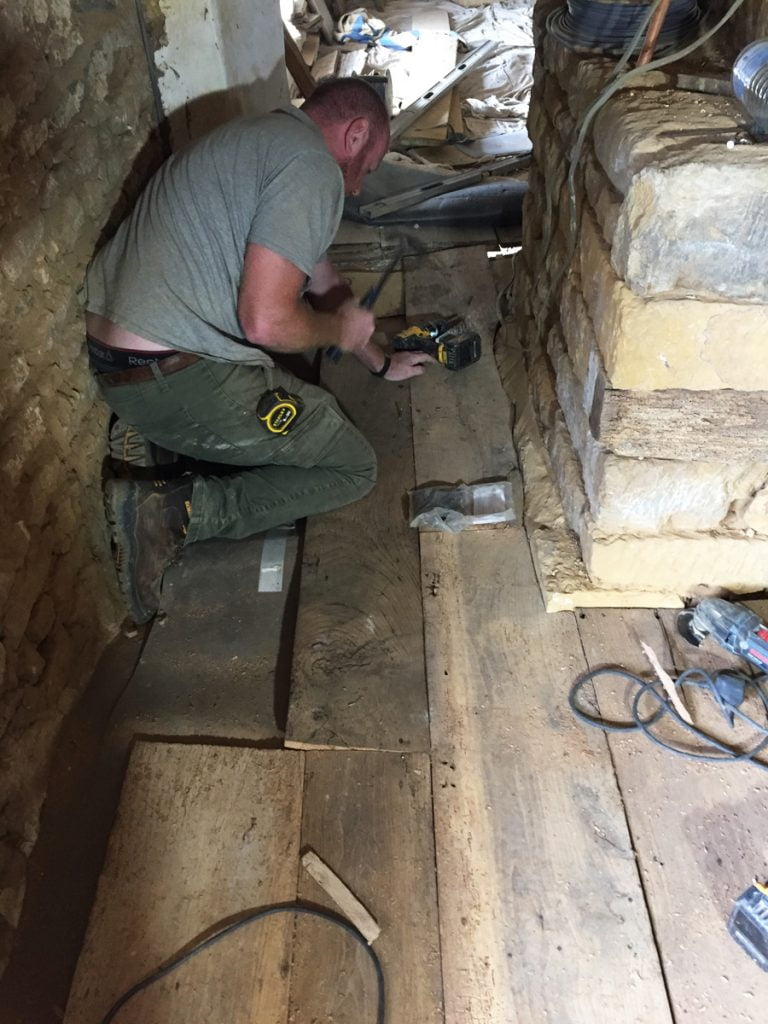 Dan finishing off the floor on the landing through to Cat's bedroom, hammering in the cut clasp nails.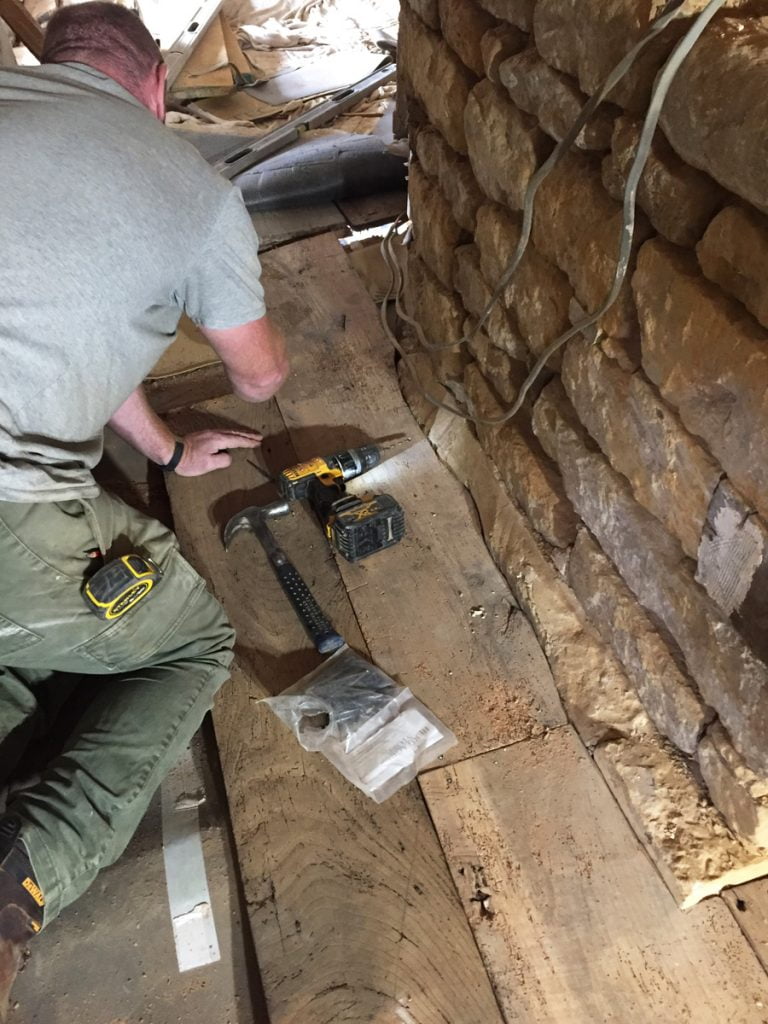 He's made a great job of shaping these floorboards around the stone wall. I love the curvy edge.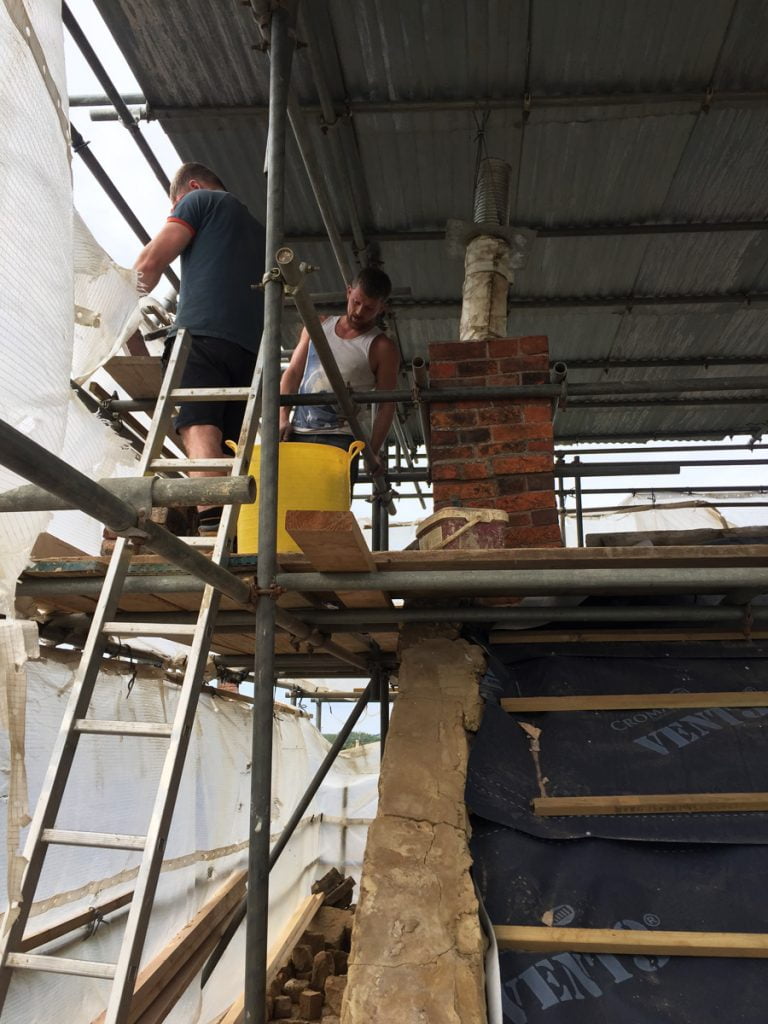 Tom and George have started work on the gable end wall. A big job involving a great deal of repair work to the stone. First task is to repair the brick chimney. The top half of this was built using cement (bottom half is lime), so Tom is rebuilding the top half using lime.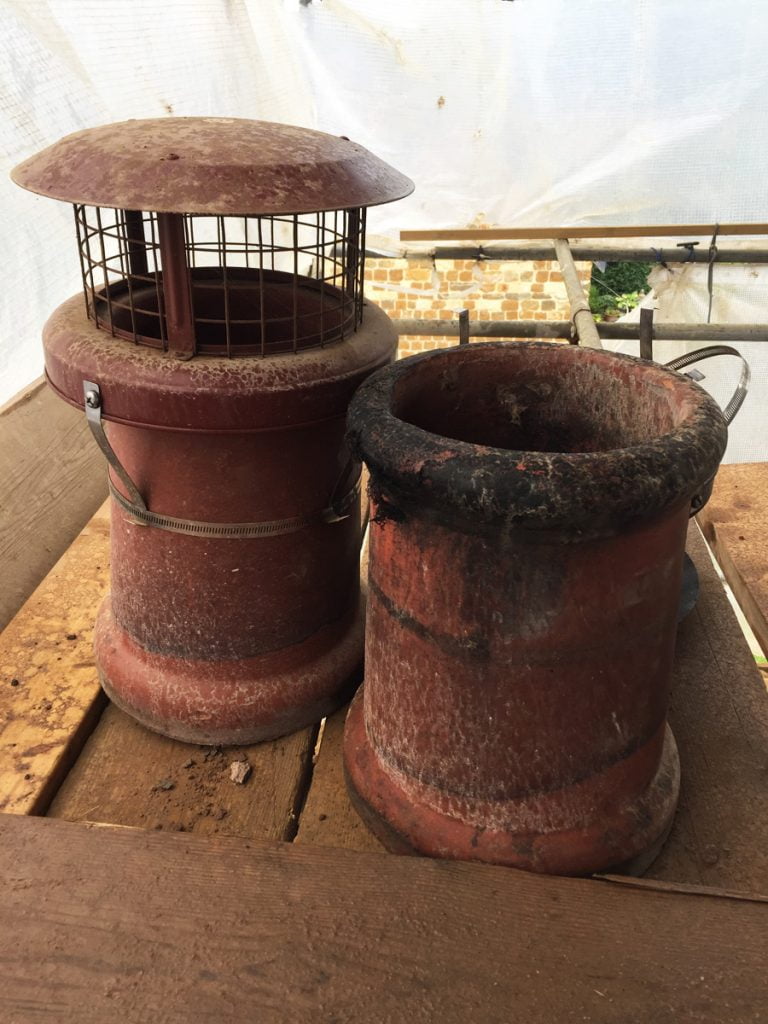 Our chimney pots that we bought a couple of years ago when we had a new flue fitted in the chimney for the wood burning stove in the inglenook fireplace. I was amazed when we bought them at how big they are (nearly a foot tall). They look so small from the ground!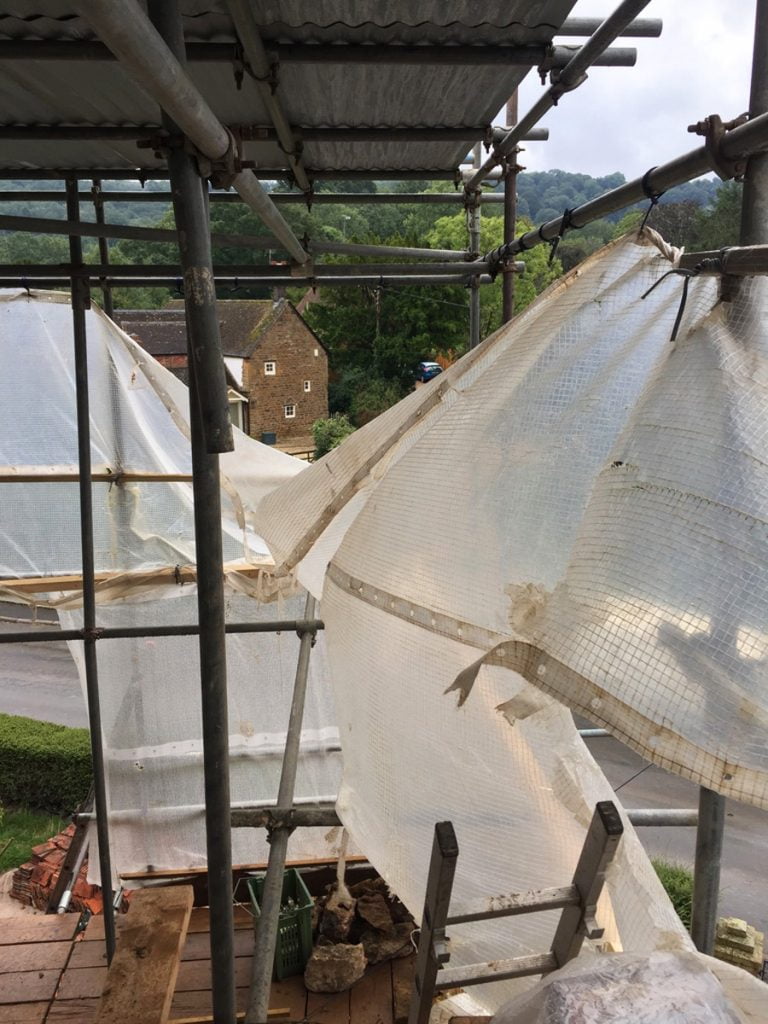 They had built another platform with scaffolding around the chimney to do this, so I couldn't resist climbing up there.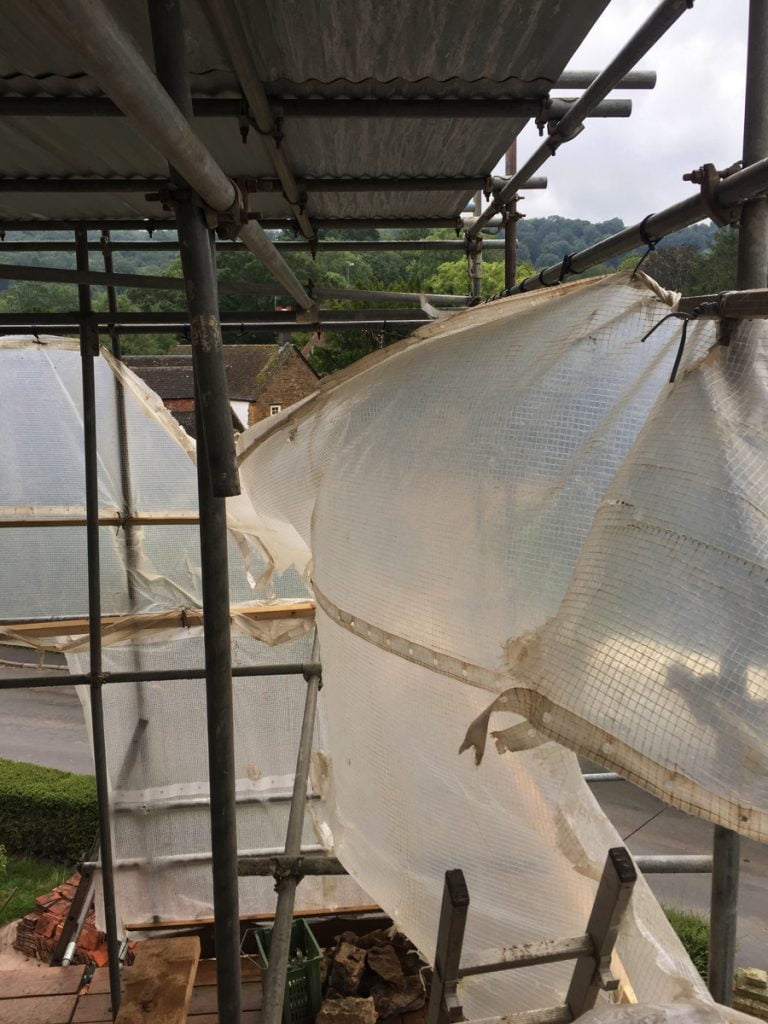 It was quite stormy again, the wind is still blowing the sheeting adding an extra level of difficulty to get up the ladder…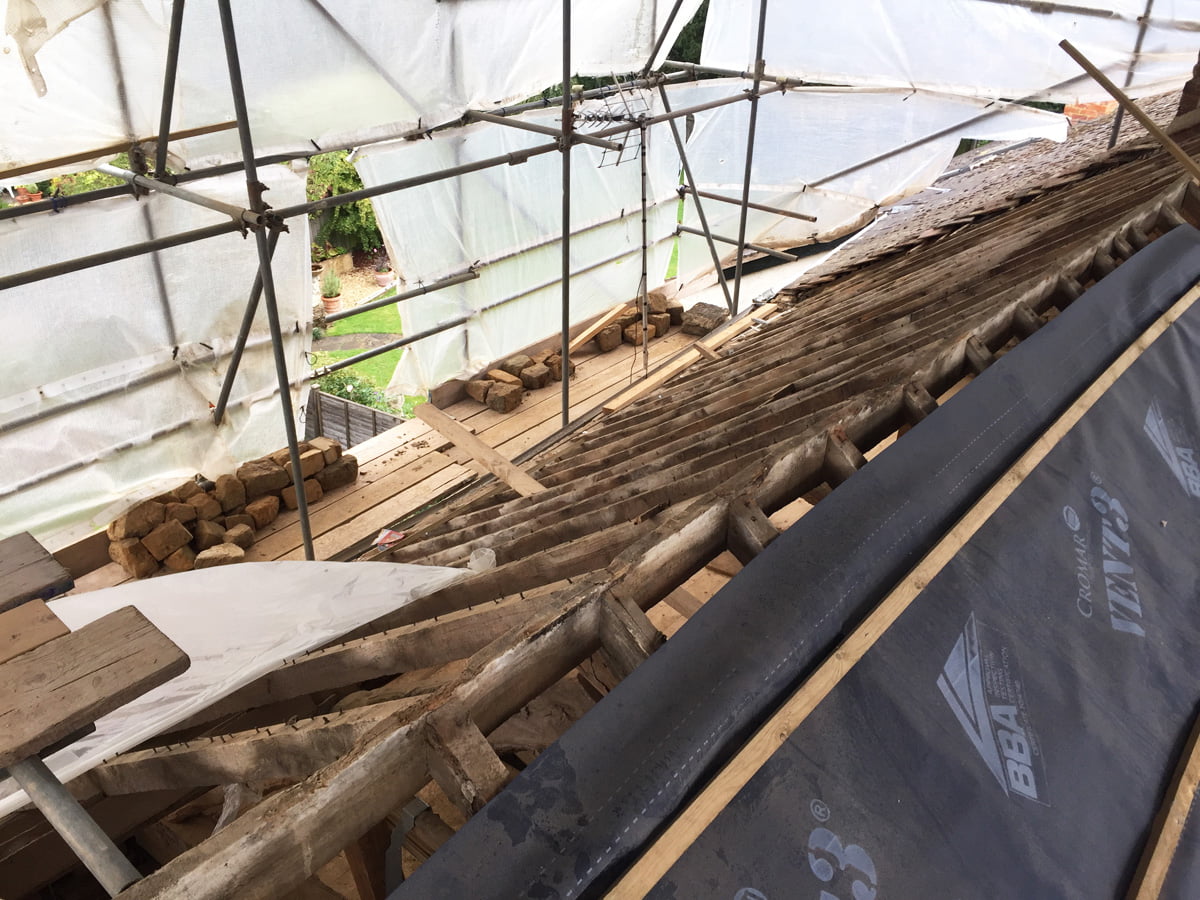 A new view of the roof.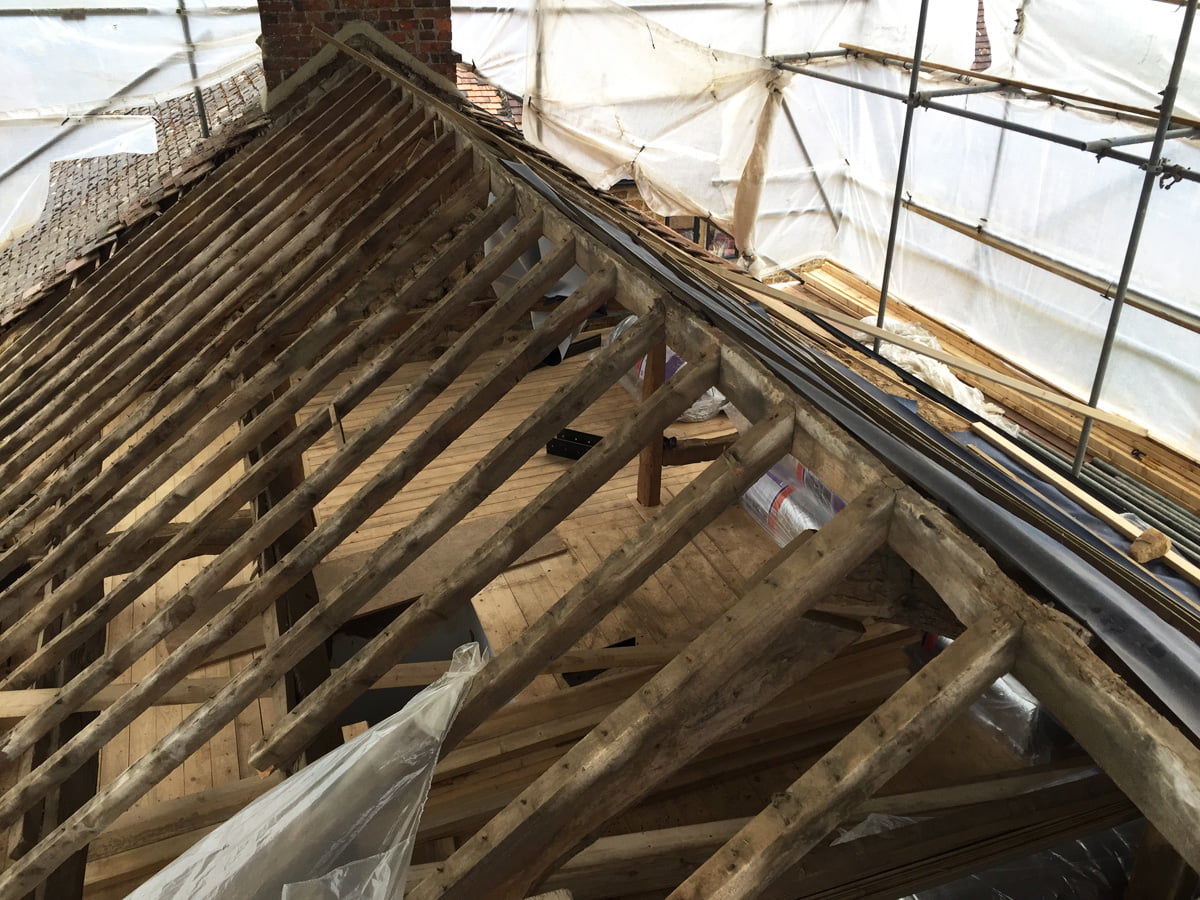 Looking down into the attic.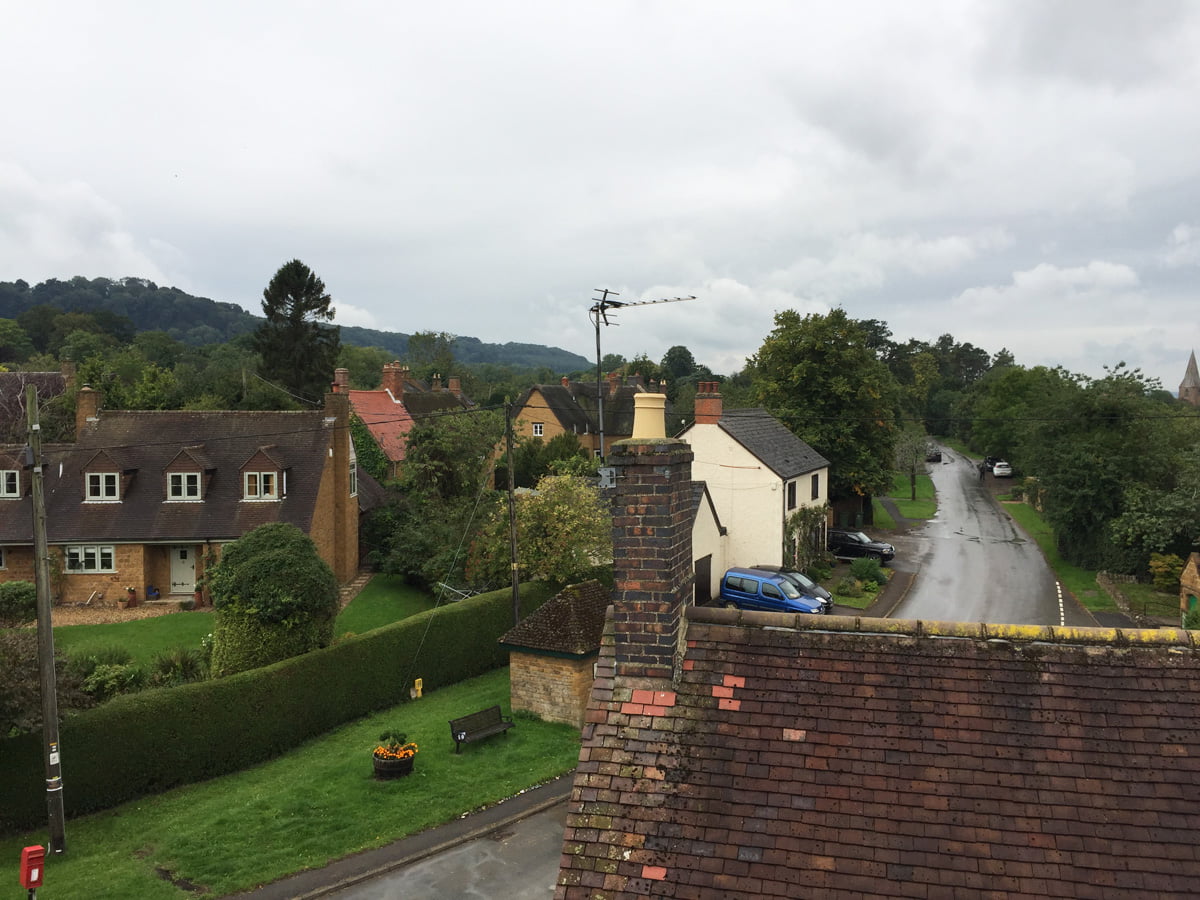 The views around the village and up to Edgehill are fabulous from the very top of the scaffolding.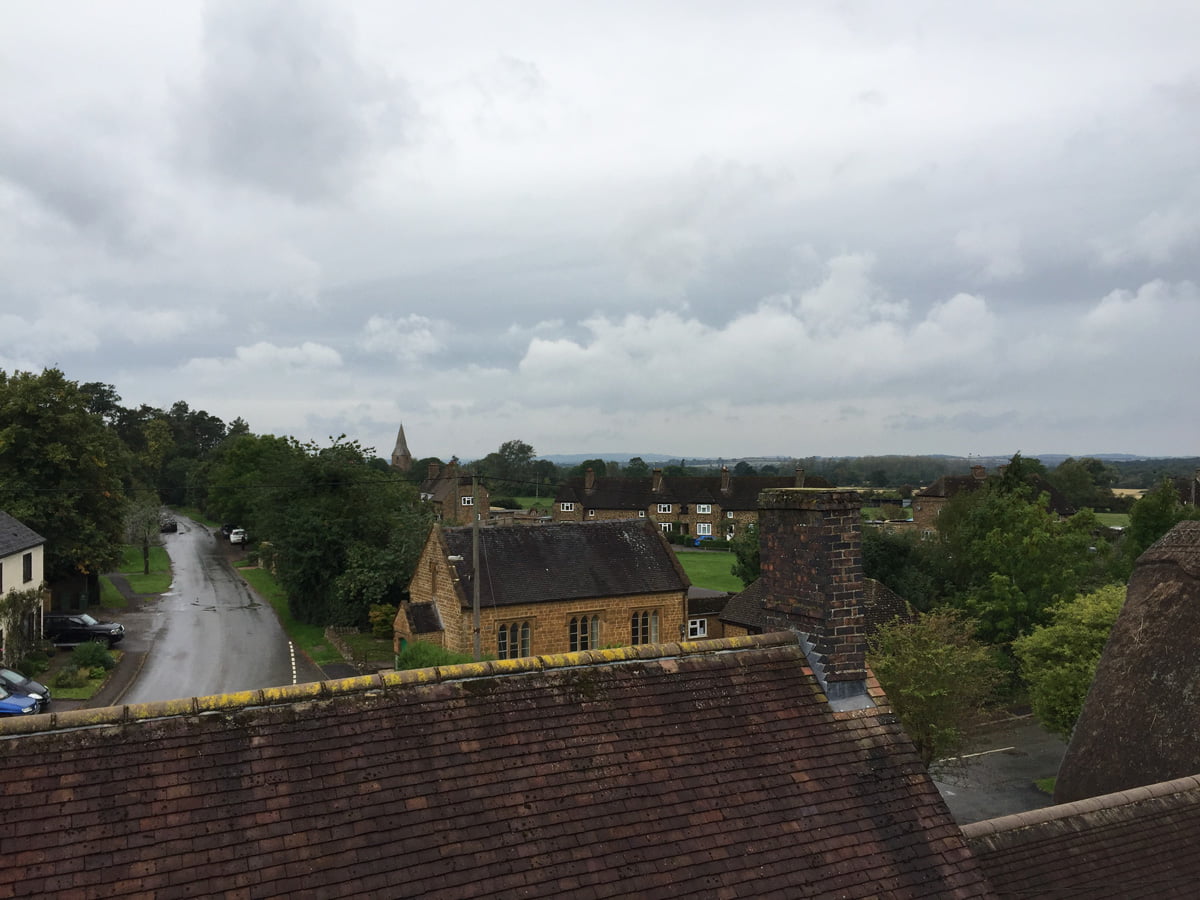 Stormy weather.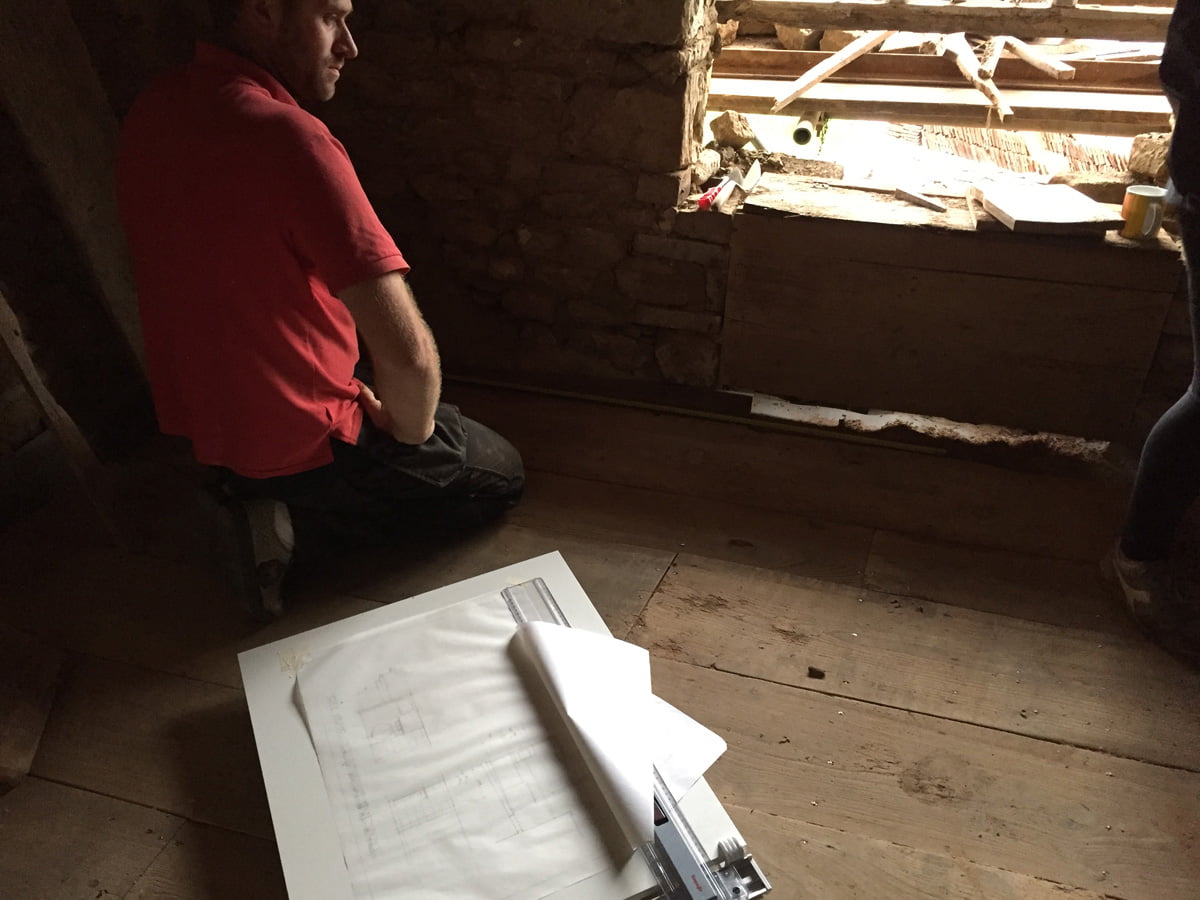 Billy the plumber arrived at the end of the day to discuss all things bathroom. Now we have a floor in here we can measure up properly and begin to really plan the space (and order the bathroom!)