After listening to the torrential rain all night pouring down the road and seeing the massive puddles everywhere this morning, we were dreading going into the house and not looking forward to what we might find. We were hoping for the best but expecting the worst…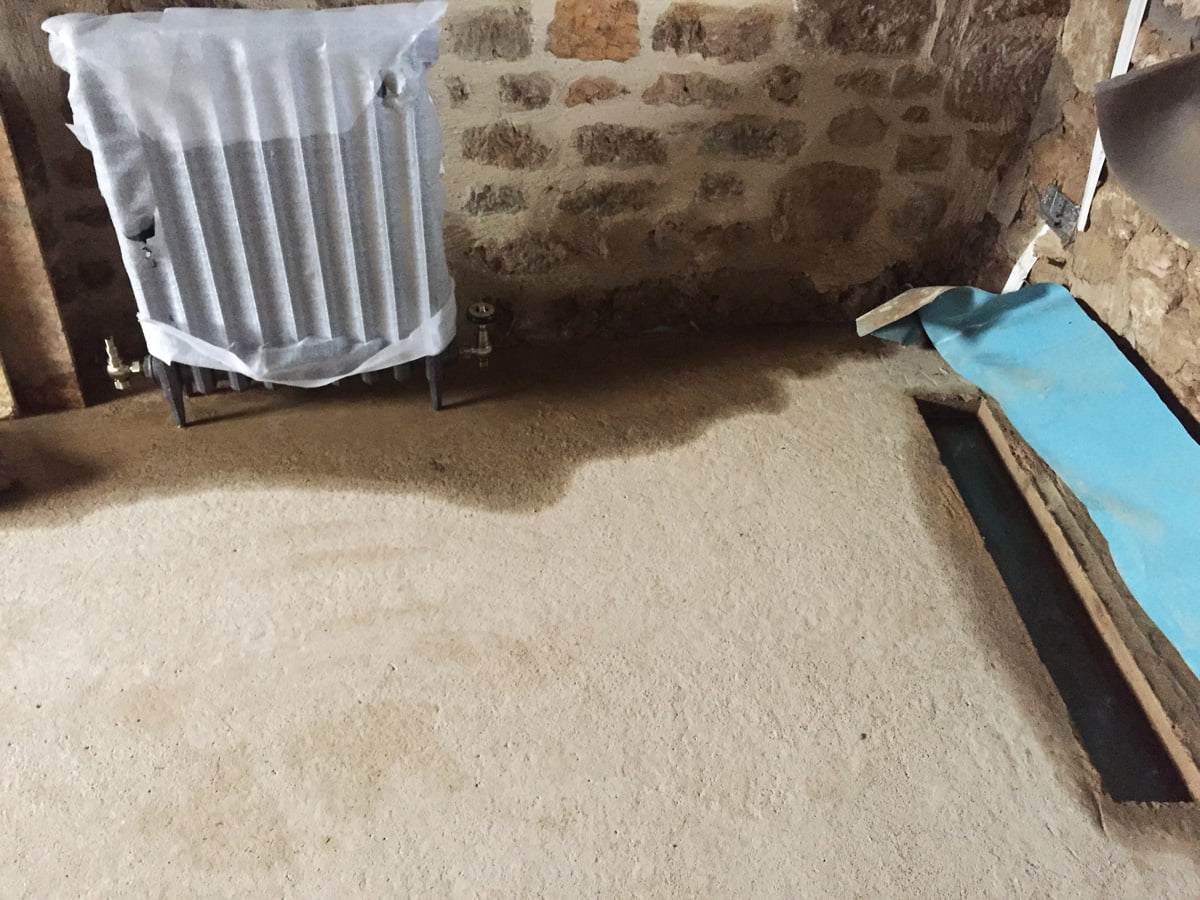 Good news and bad news. The good news first, the roof hasn't leaked anywhere else so the timbers in the roof and the floorboards are all safe. The bad news, it has come through the wall downstairs in the study and flooded the study floor… This isn't the end of the world as the floor is concrete, neither is it surprising as the ground level outside this wall is 4 foot above the floor level inside. Nothing we can do about this except wait until the water table has gone down…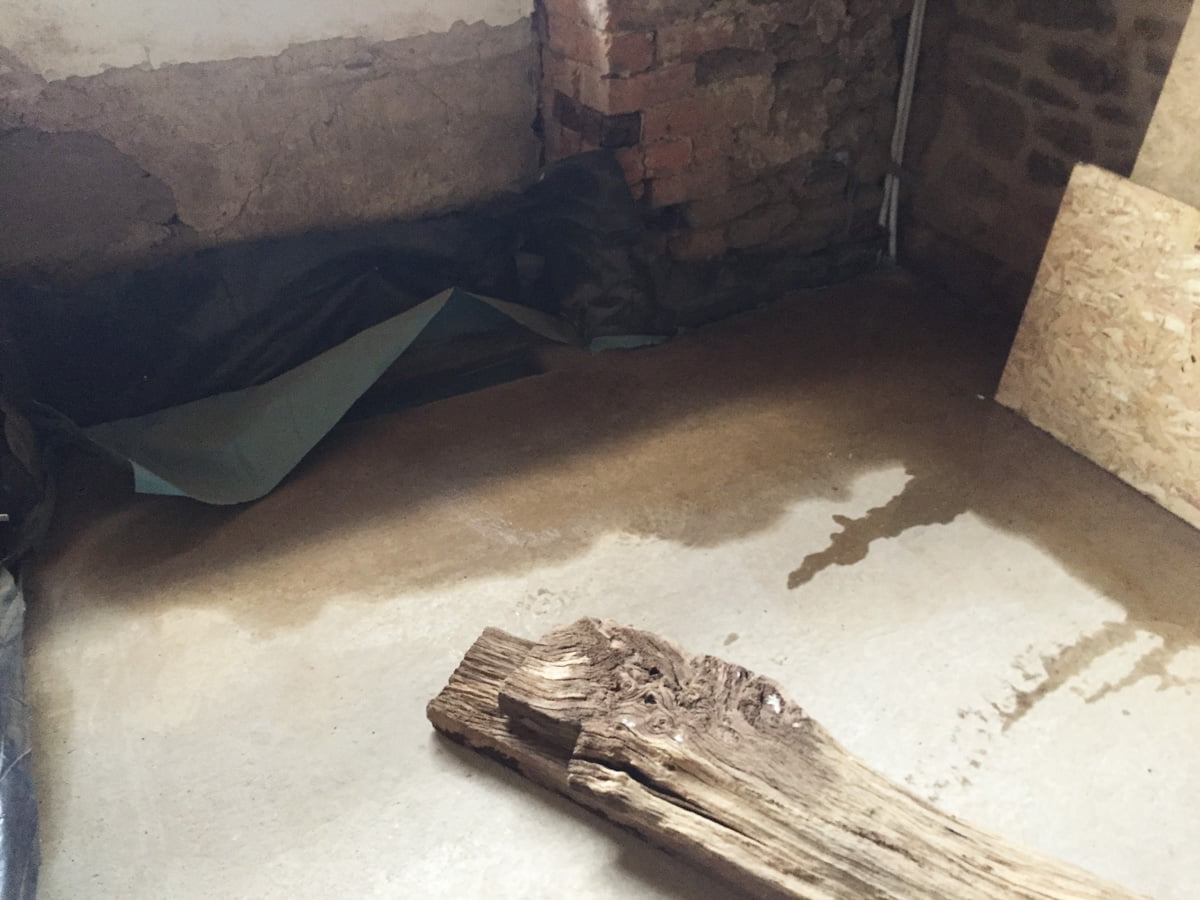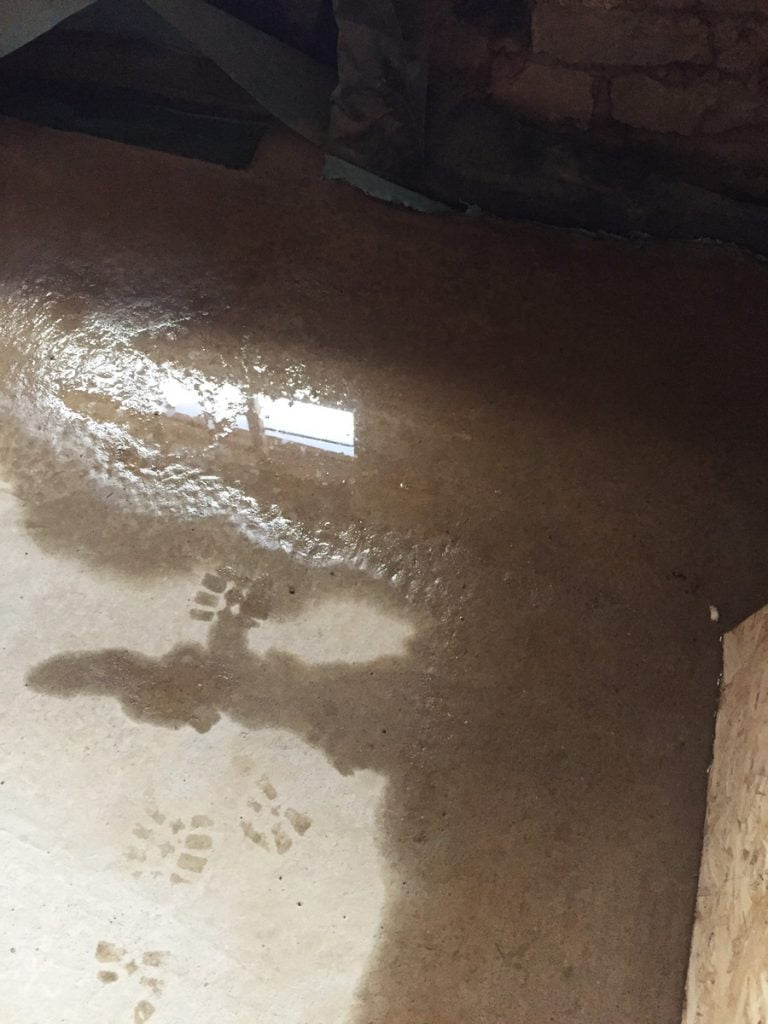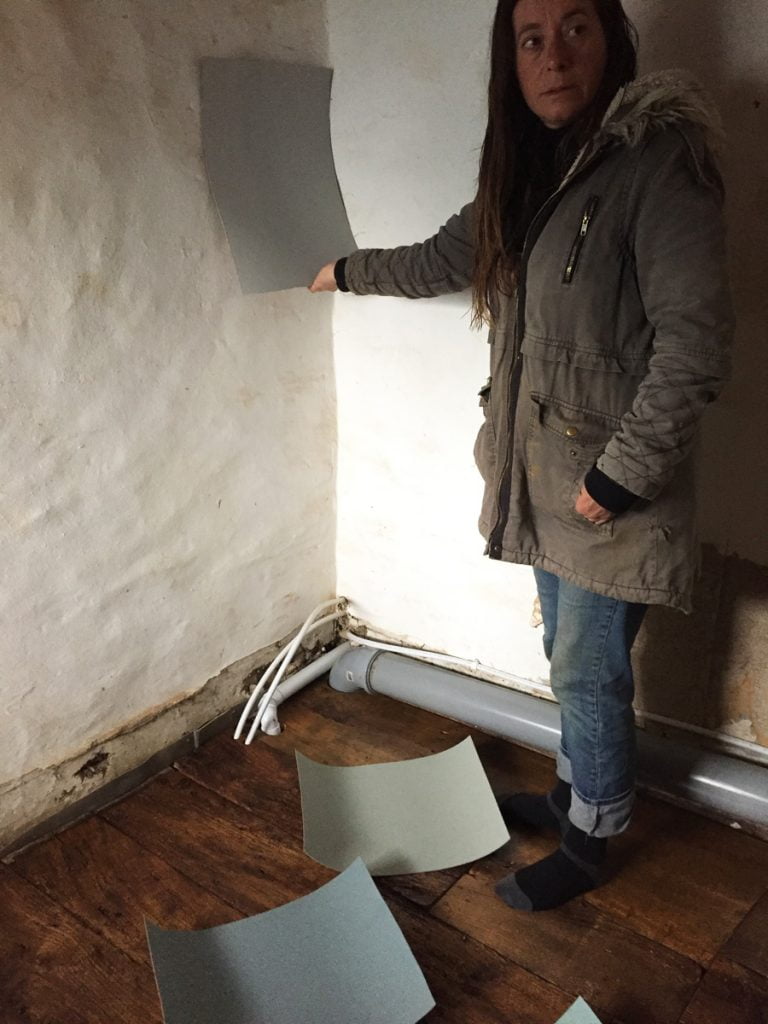 Checking out our Farrow & Ball paint samples in situ. We discover that actually they are all a bit darker than we thought when viewed in the house. We need to get some lighter sample pots…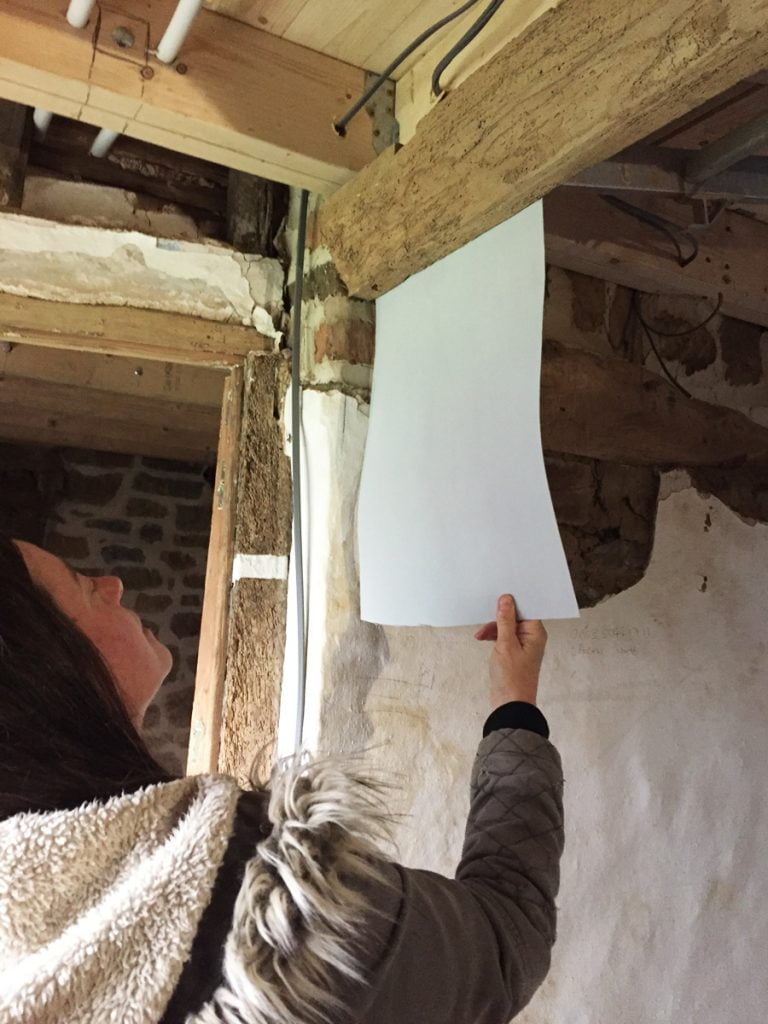 This is Pavilion Grey, the grey that matches the colour we have found on the old lime plaster. We thought this would work on the stairs and landing, but it is too dark.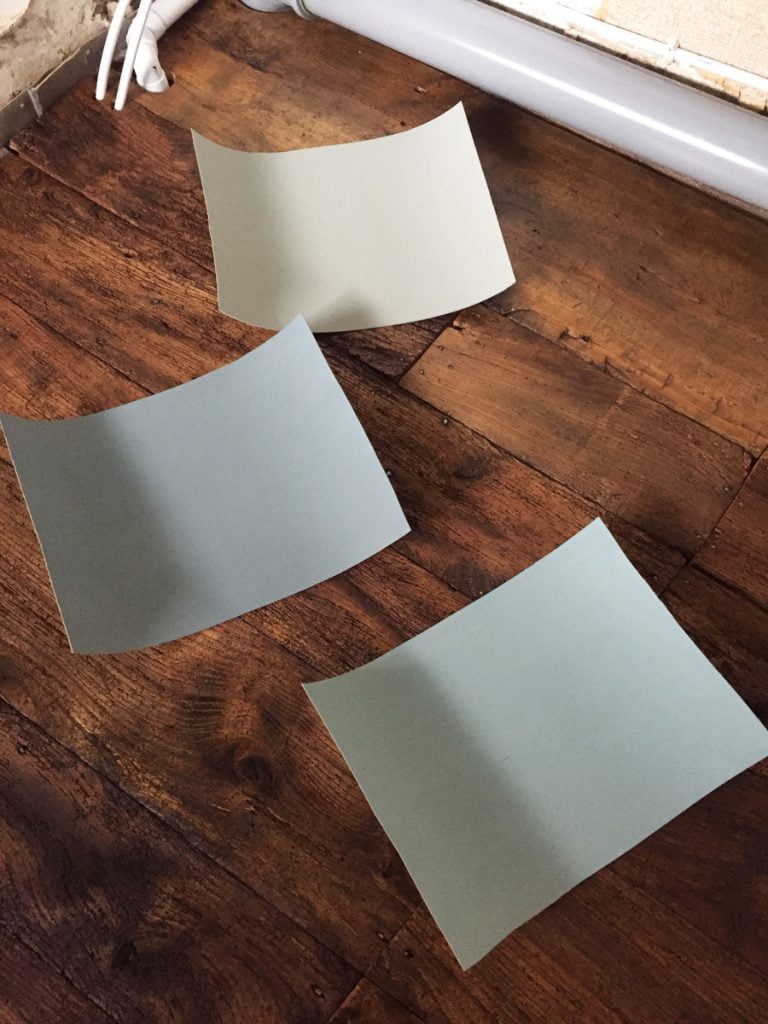 The colours do look great against the elm floorboards, we may use one of these in Zanna's bedroom.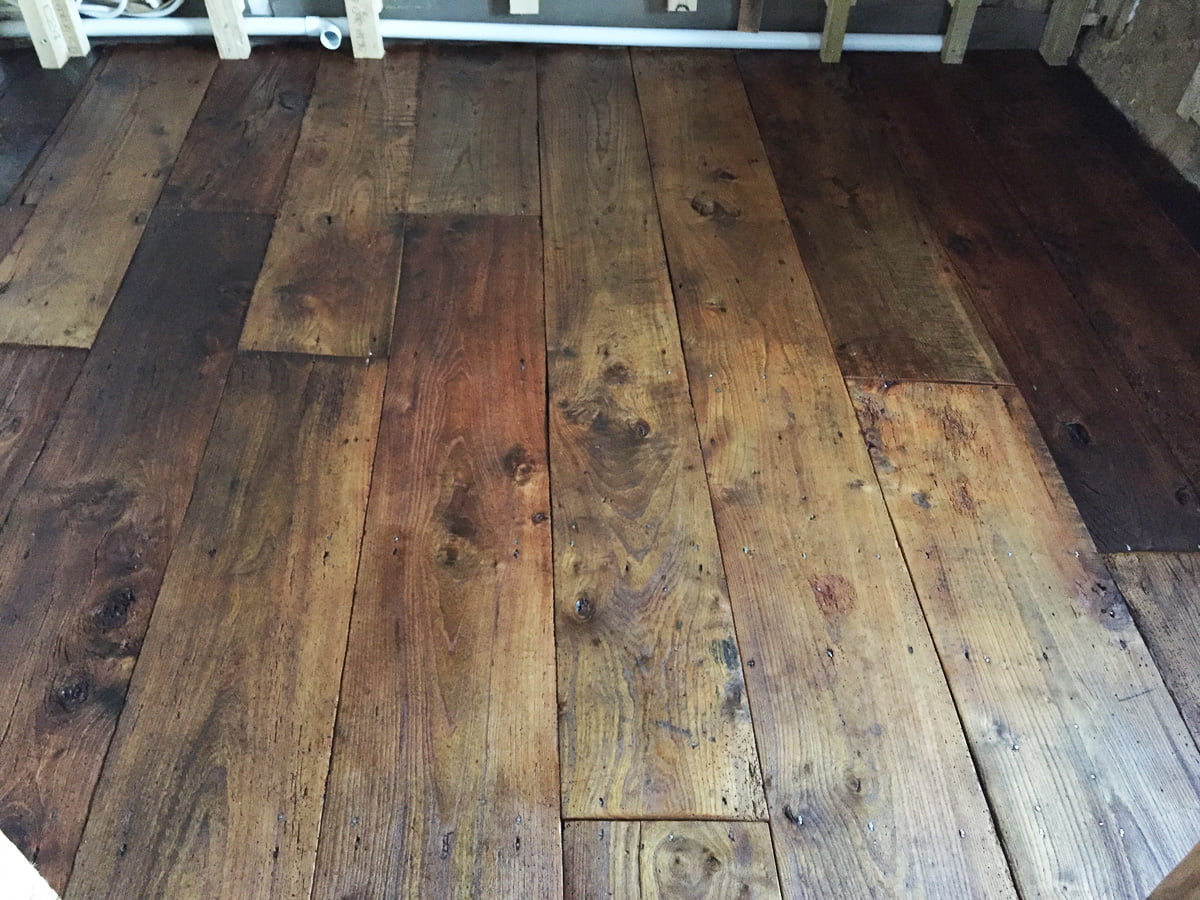 The beautiful floor in all it's glory. We have barely seen this as we have to cover it up as soon as we have oiled it, so it is nice to walk around it with just socks on this morning. Some of the boards creak and move a little, as they should, but it is very sturdy and doesn't bounce anymore 🙂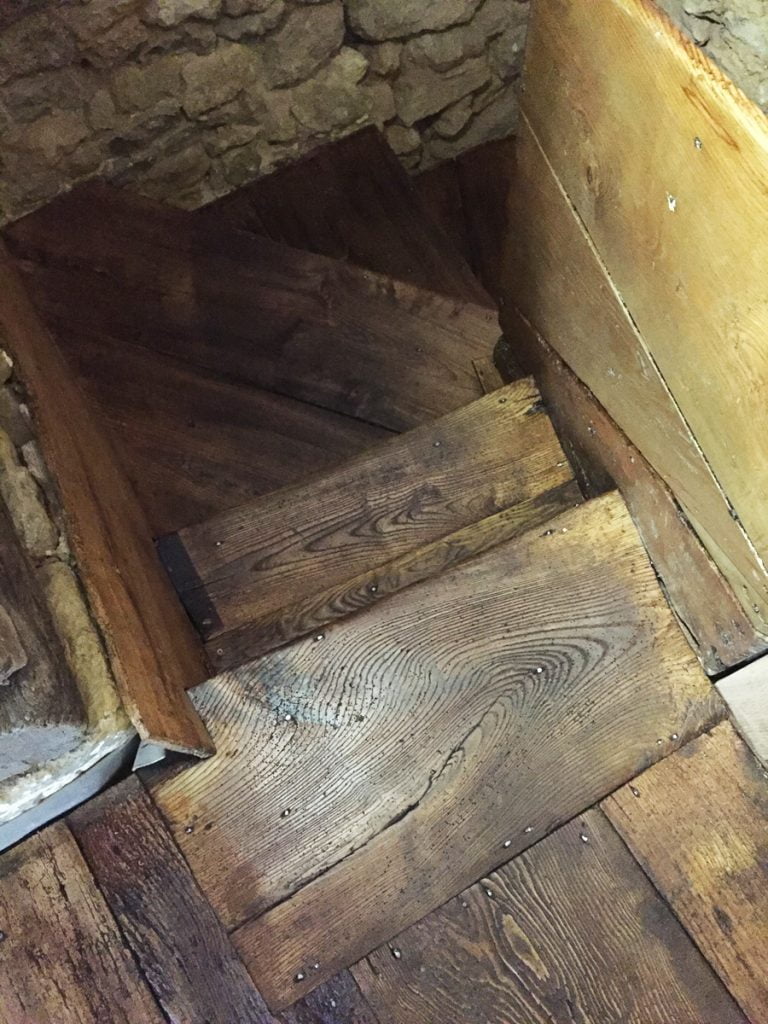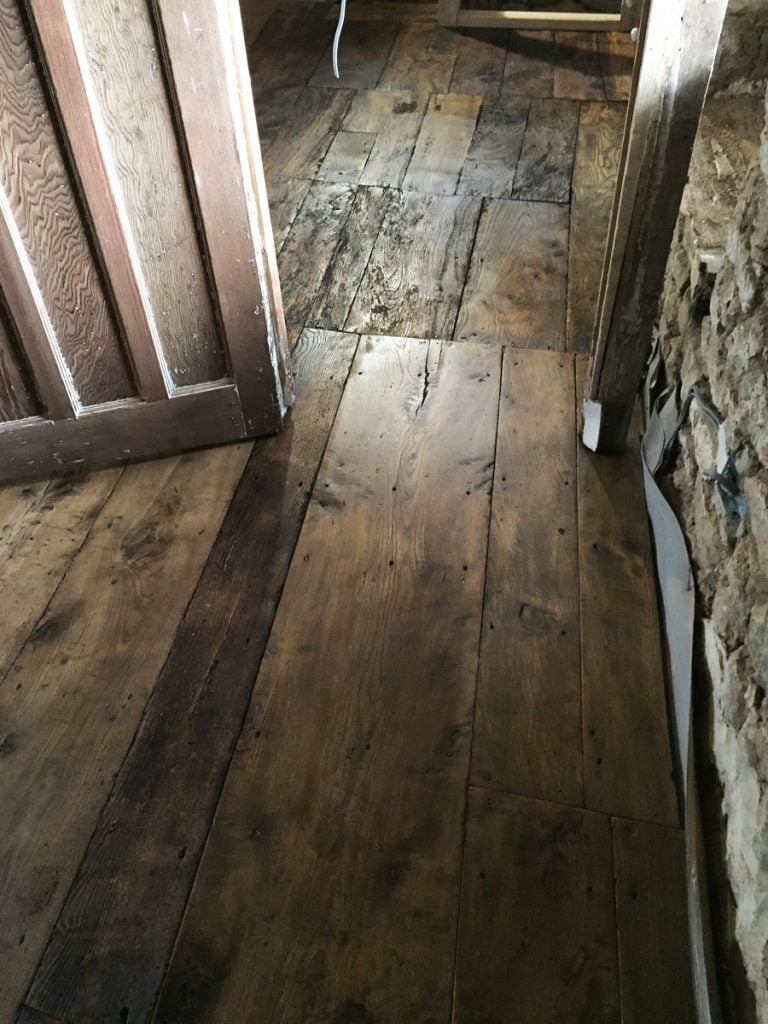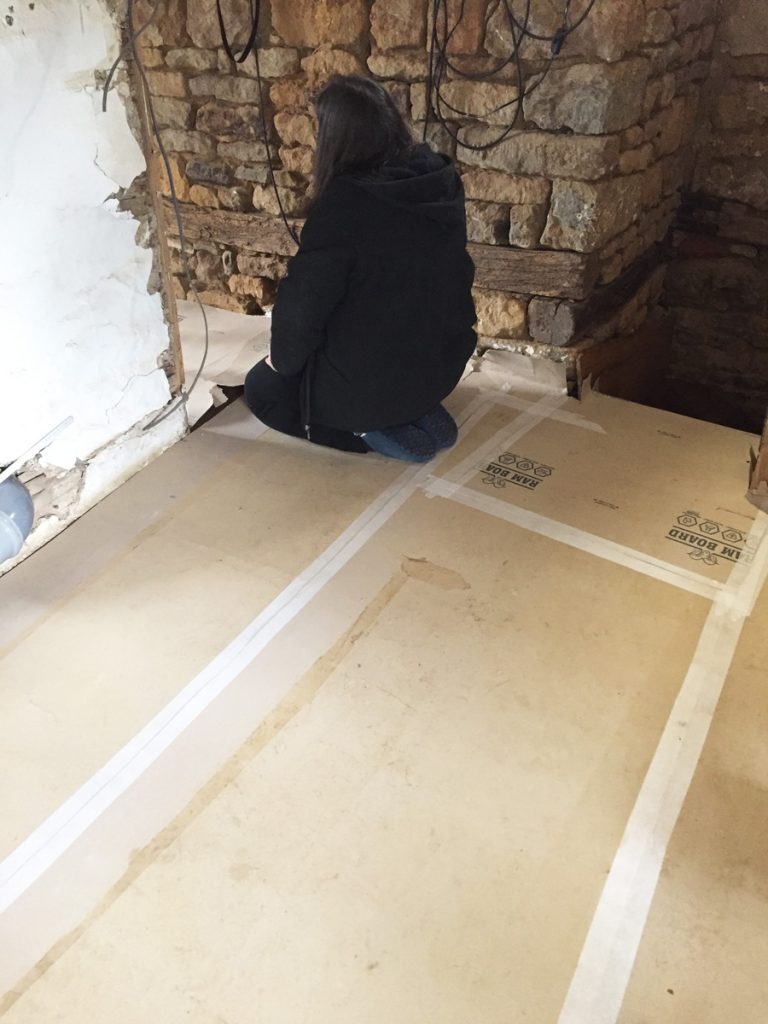 Then the floors get covered with Ram Board again. Tom is going to be pointing the chimney breast next week, then the plasterers will be splashing lime around so we have covered it and taped it all down to make sure nothing will get through.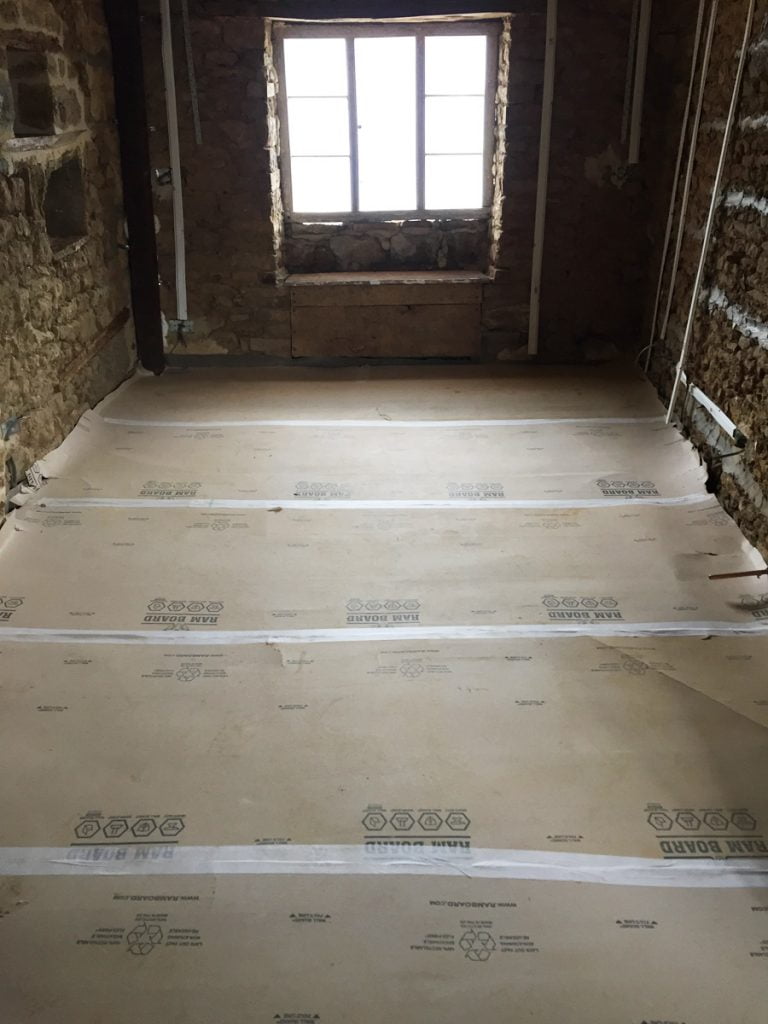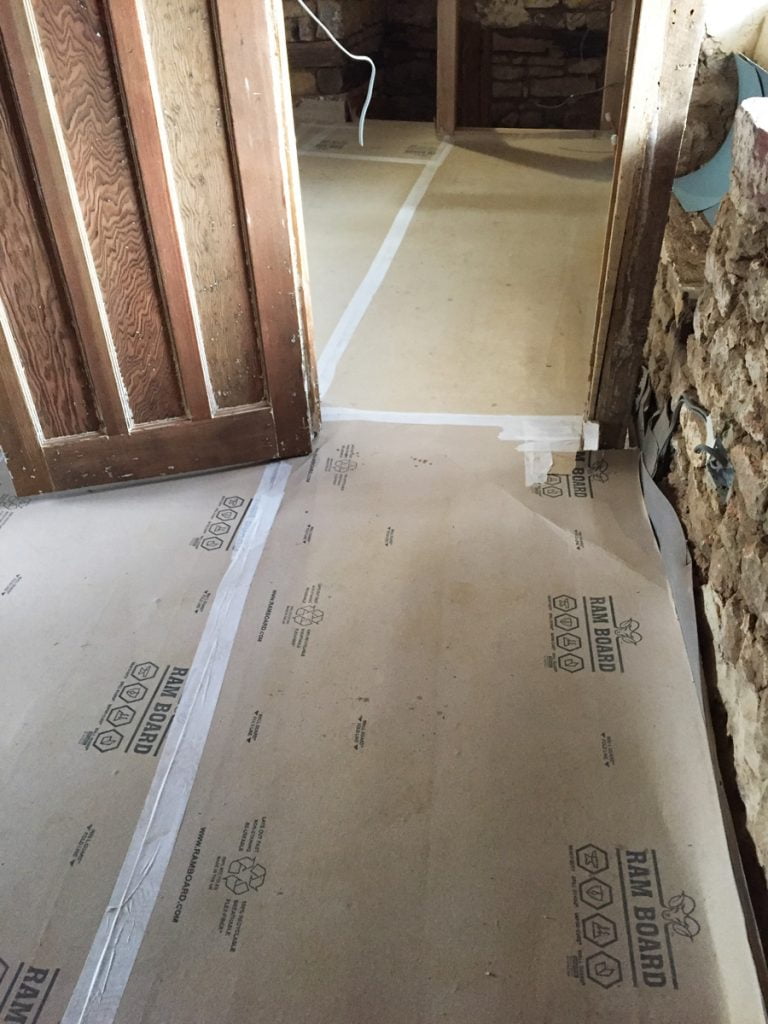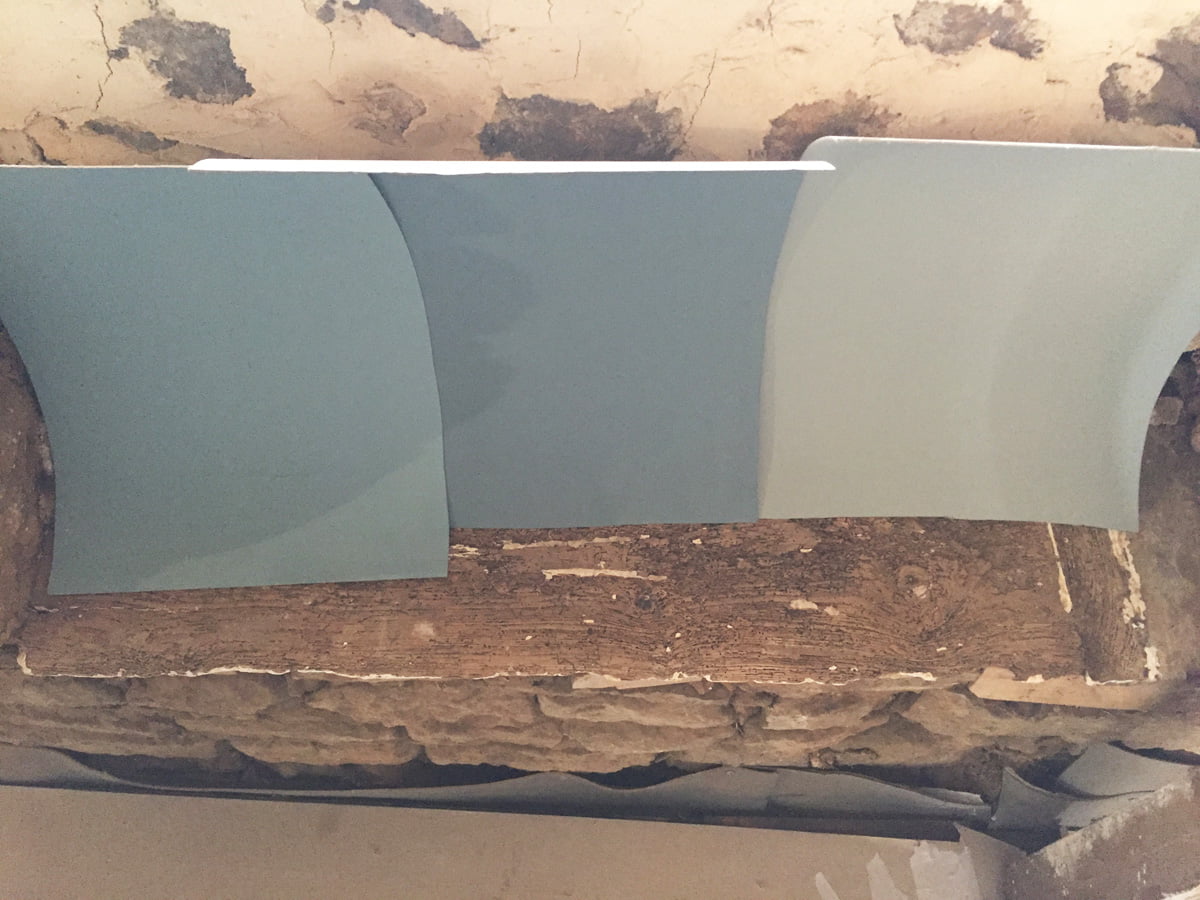 We love these colours, they look fabulous against all the stone and wood, they just seem a little dark for our dark cottage.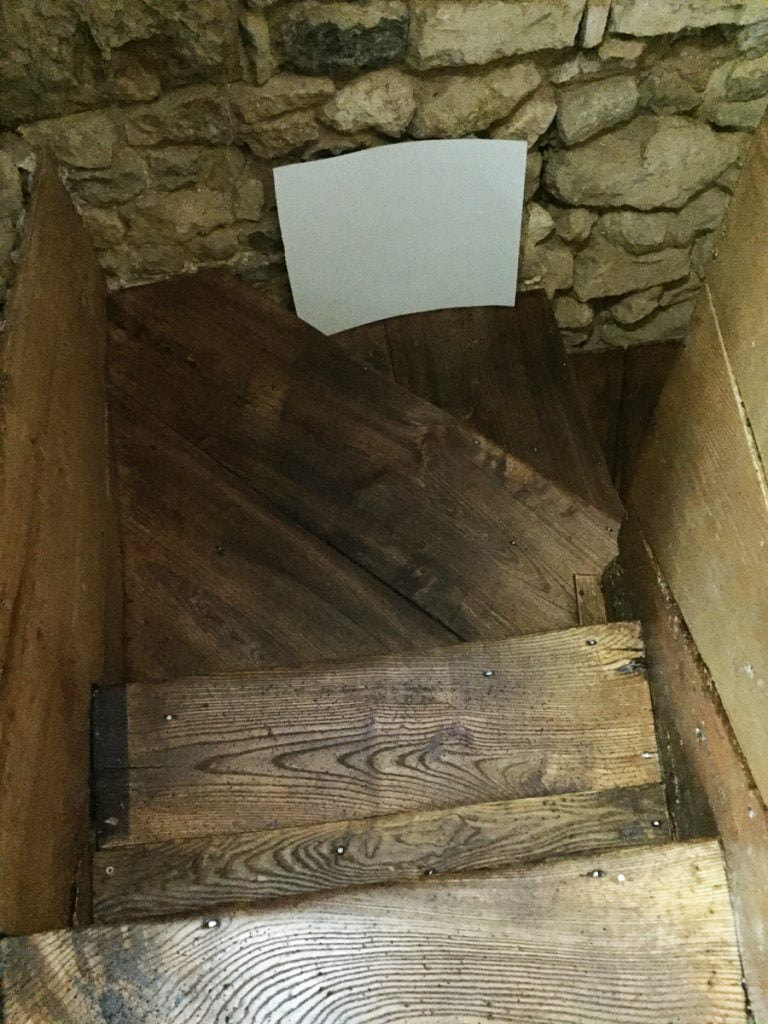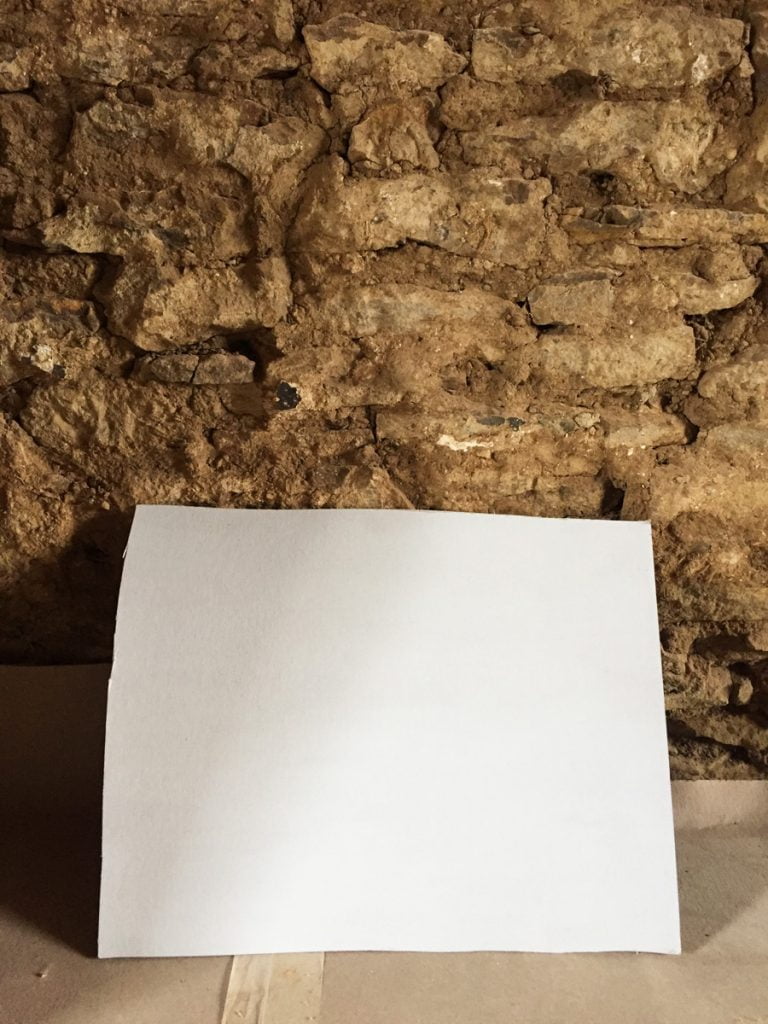 This Pavilion grey may work very well downstairs in the study.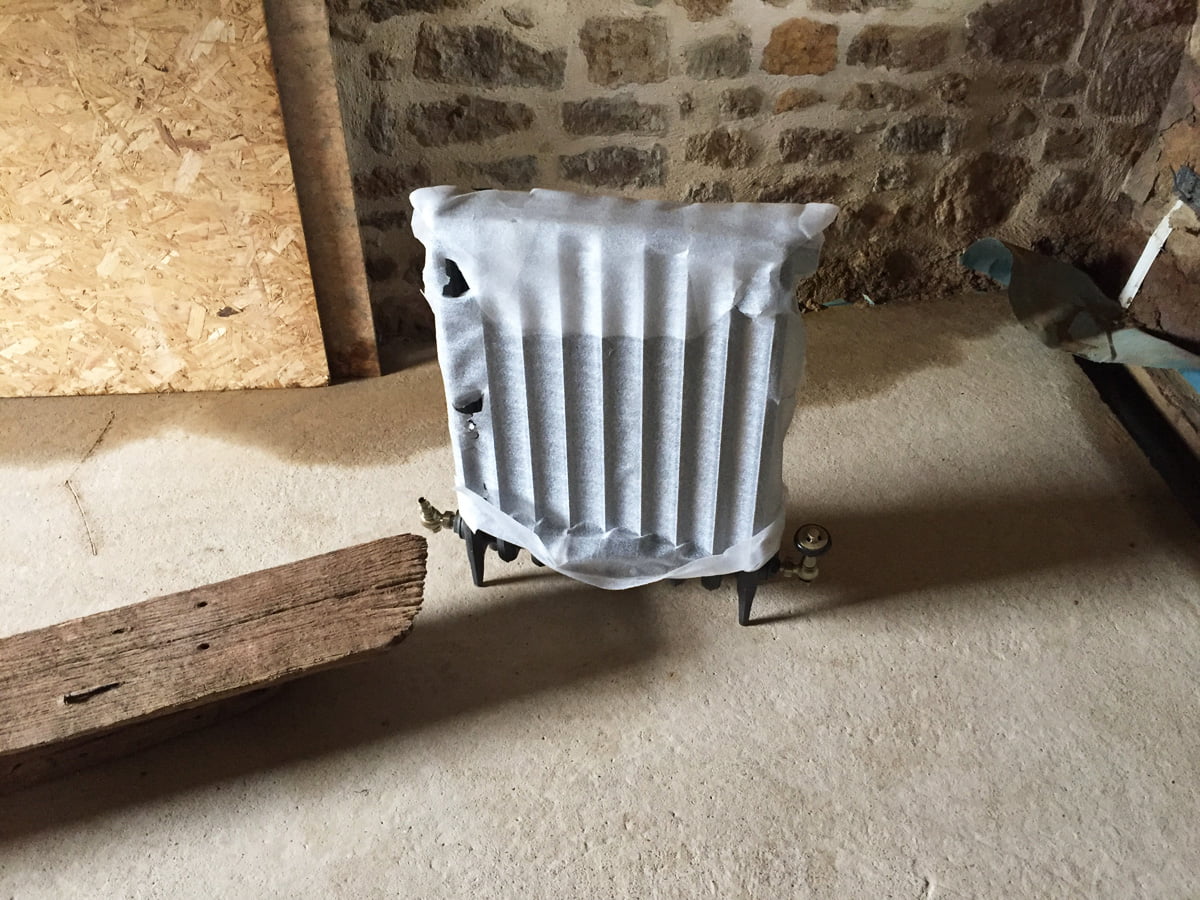 Between the 3 of us we managed to move the radiator and lumps of oak out of the puddles in the study, then we call it a day in the house and spend the afternoon in the warm and dry next door.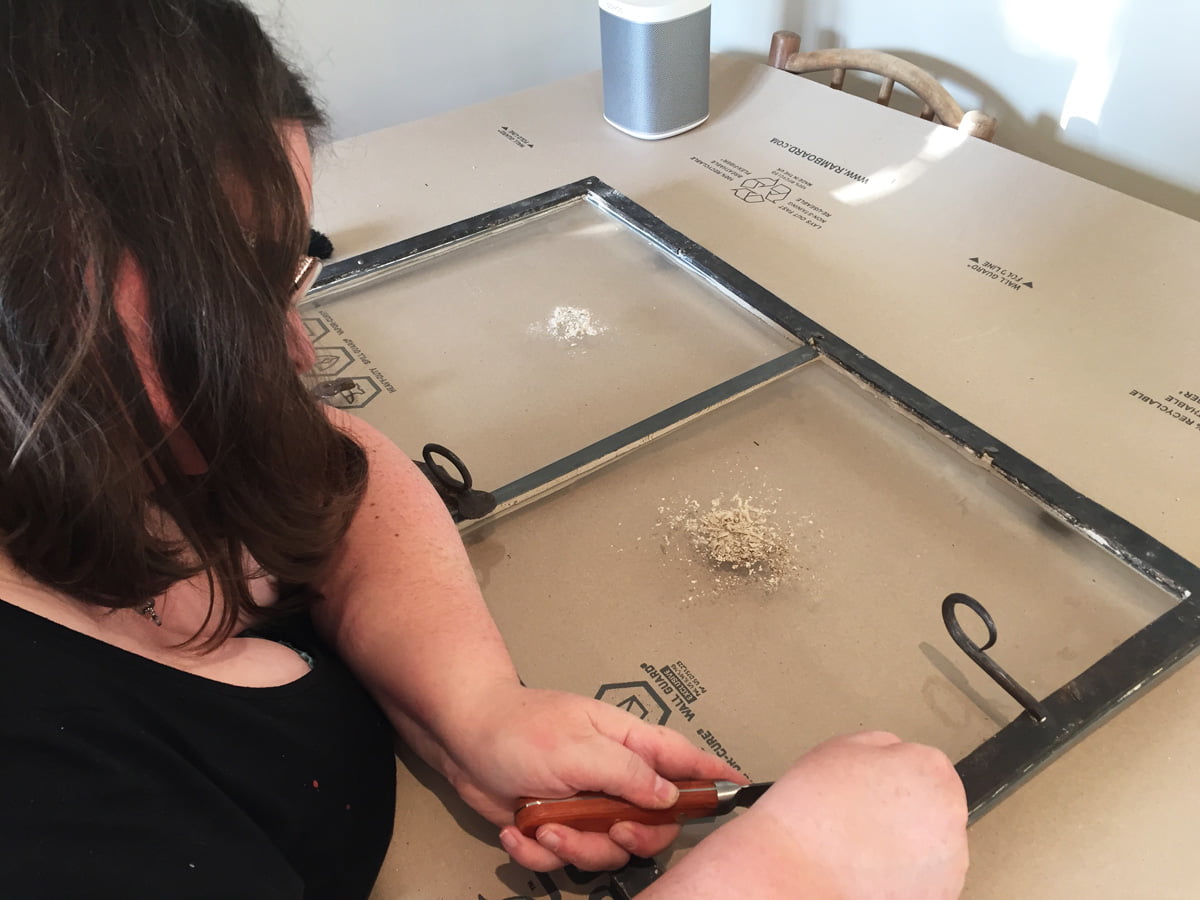 Lucy is scraping the excess putty from the metal window frames.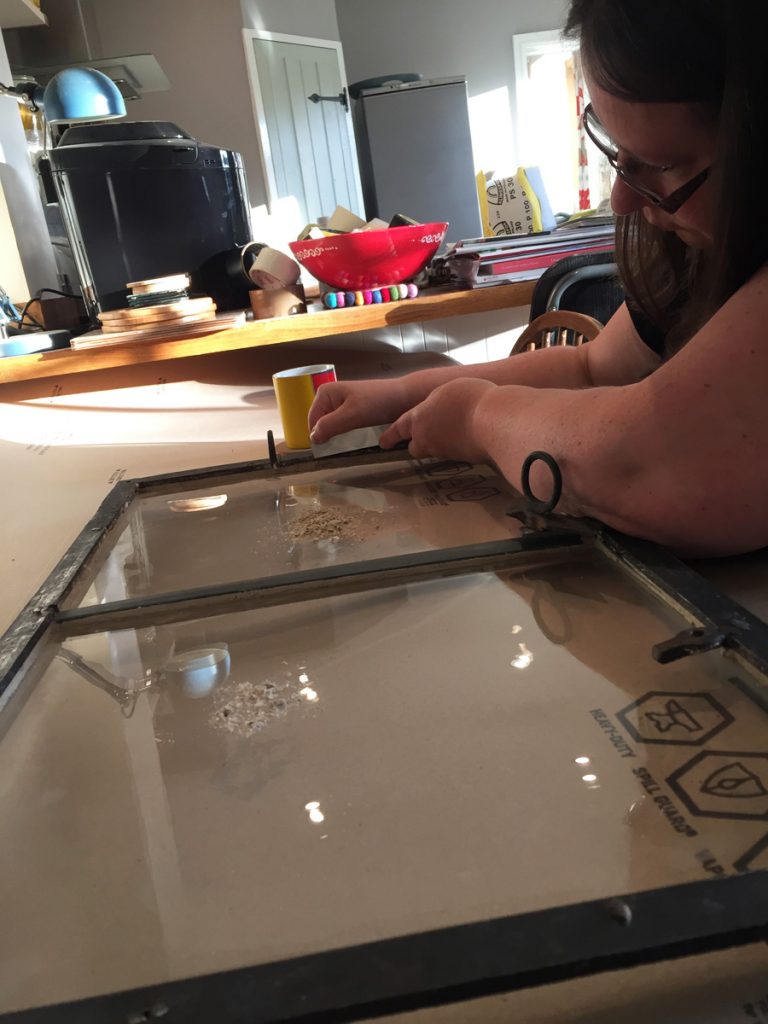 It's a very slow process and every side and edge needs doing, then they need going over with wire wool and buffing up with a cloth. Then they are ready for sealing and painting.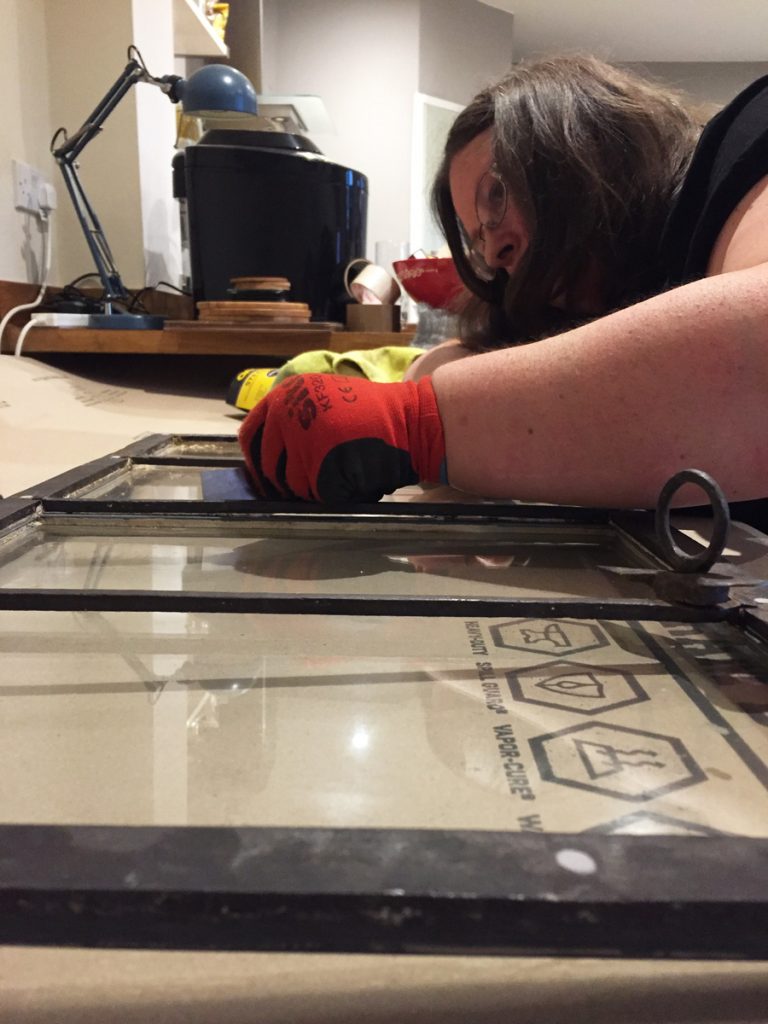 Lucy has finished off 4 windows this afternoon, which is amazing. She stayed until late into the evening finishing them, before she had to drive all the way home! Thank you Lucy!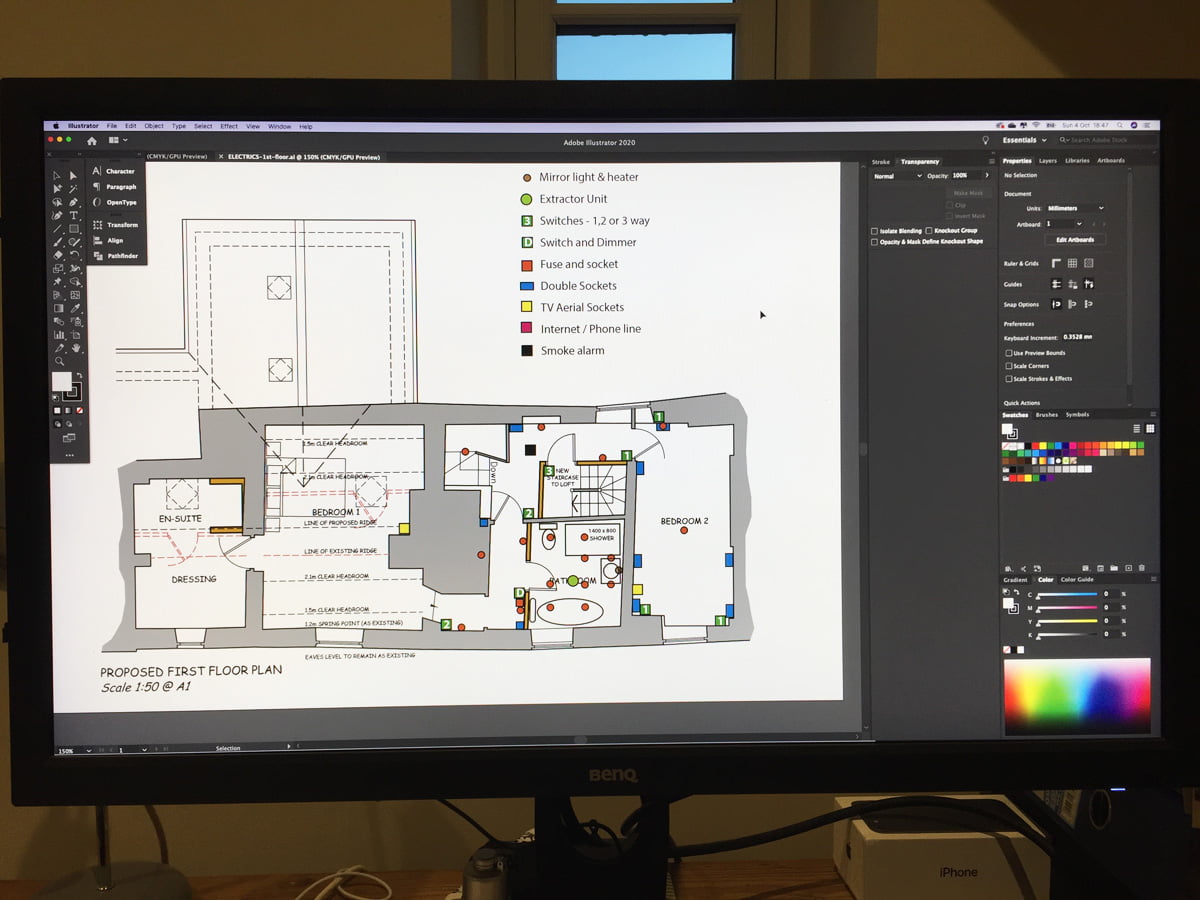 Zanna has updated the plans for Sam, our electrician, who is back tomorrow to finish the first fix before the plasterers start.