A great day for the house with lots more progress, not such a great day for us with Cat being full of cold and exhausted, Zanna with a sore back after treatment and Jasper with his missing claw… Cat & Jasper had a well needed day off spending the morning in bed, then the afternoon asleep on the sofa while Zanna held the fort, made tea and did some paid work (yay!)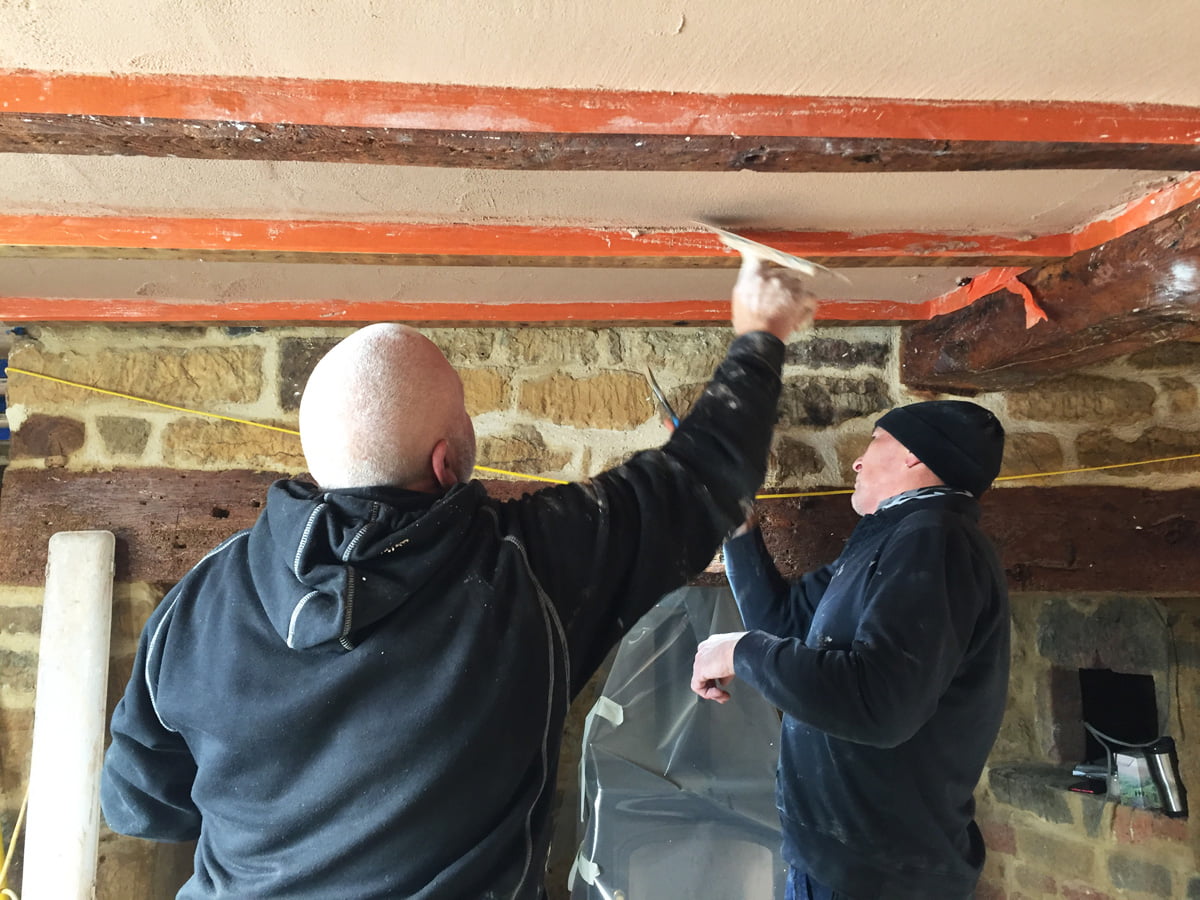 Charlie, Alan and Mitch are working on plastering the downstairs ceilings. Just watching them makes my neck and shoulders hurt! Indeed Cat had a go and simply couldn't do it, the pressure you need to push up with is immense, requiring muscles that only plasterers possess!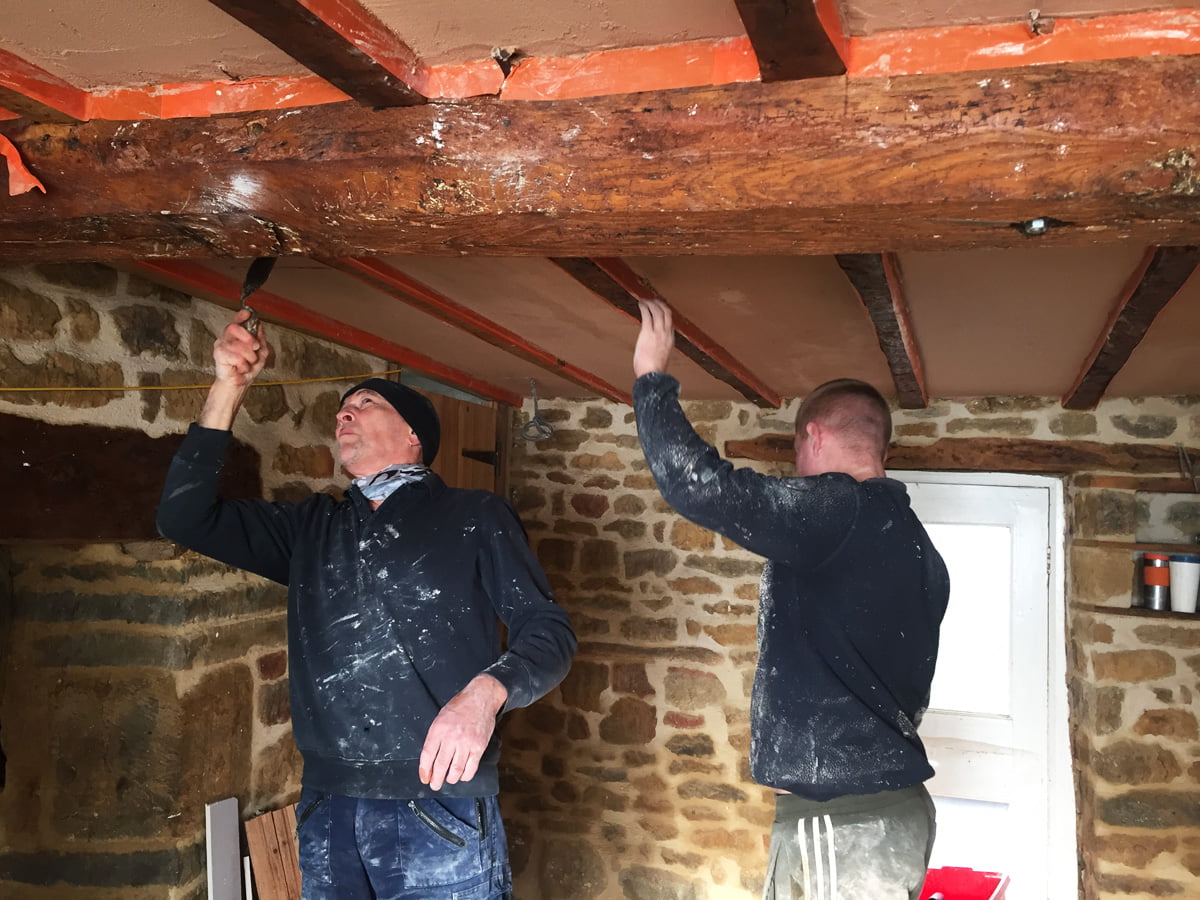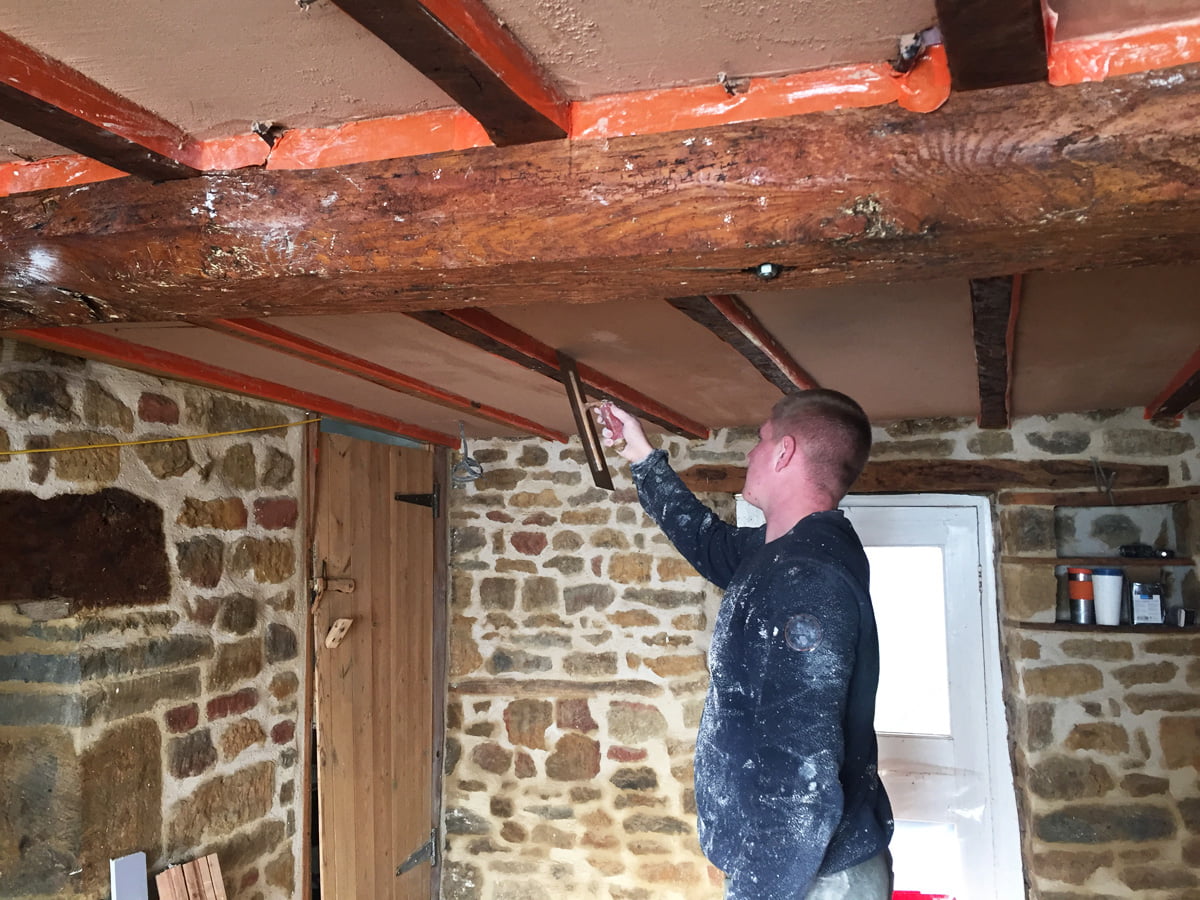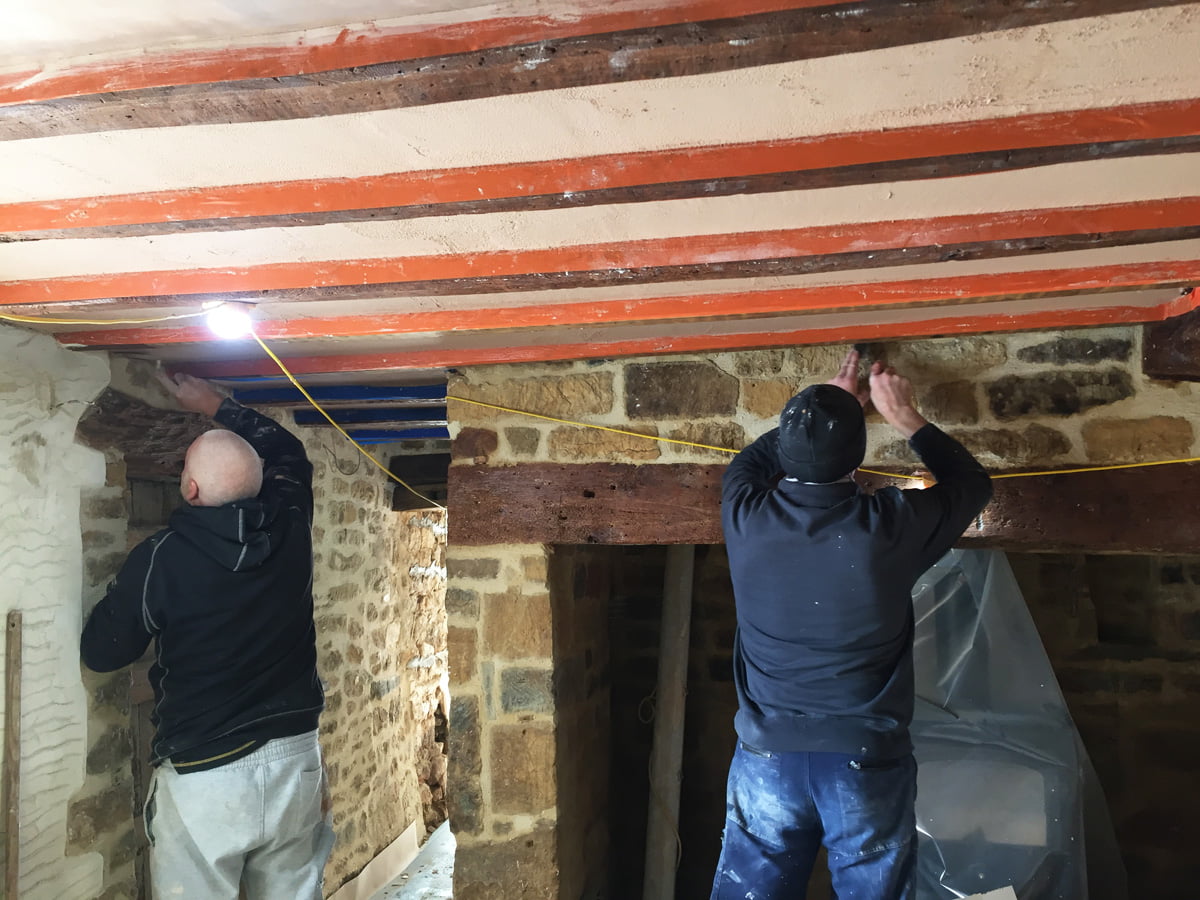 Such a fiddly job this one, working in between all the joists means there are masses of edges to make clean and tidy.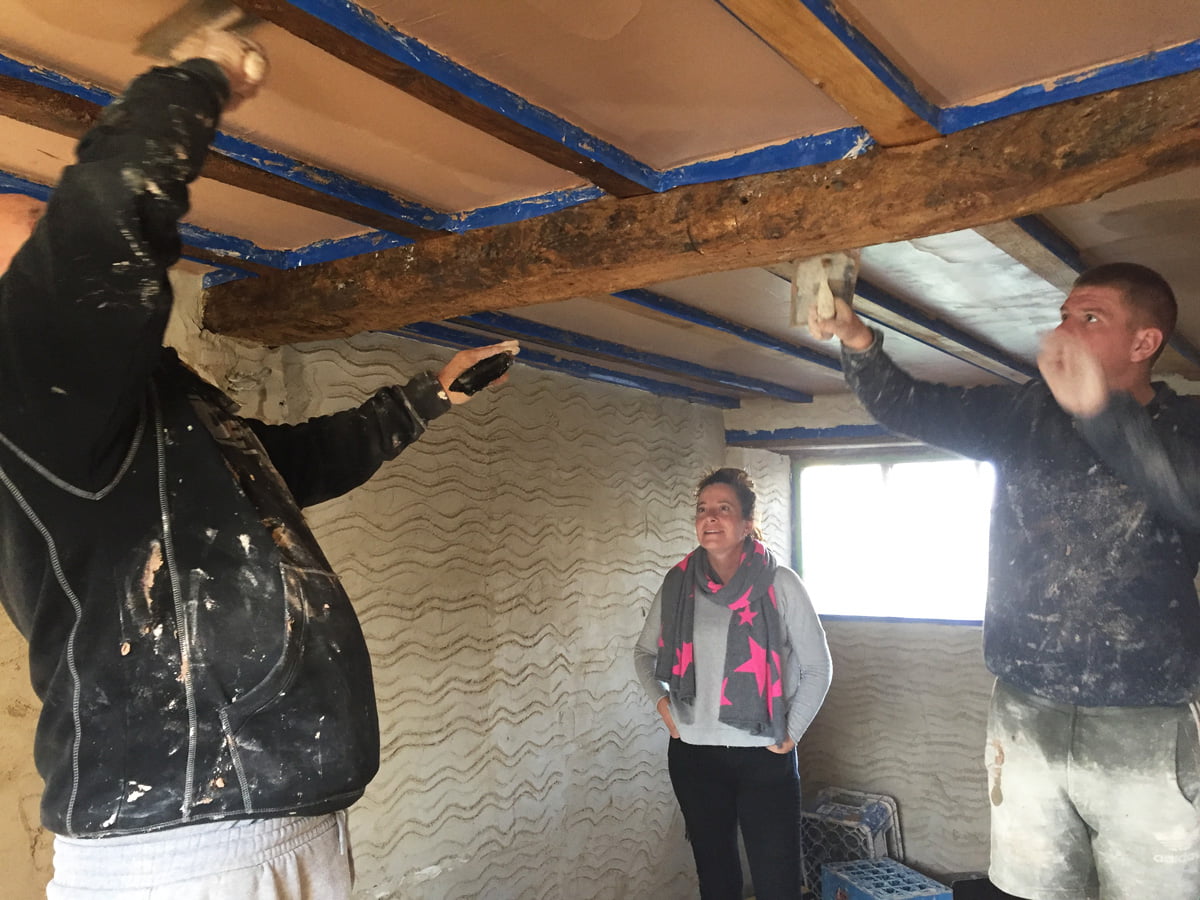 Cat was up briefly to see how they were getting on before going back to sleep.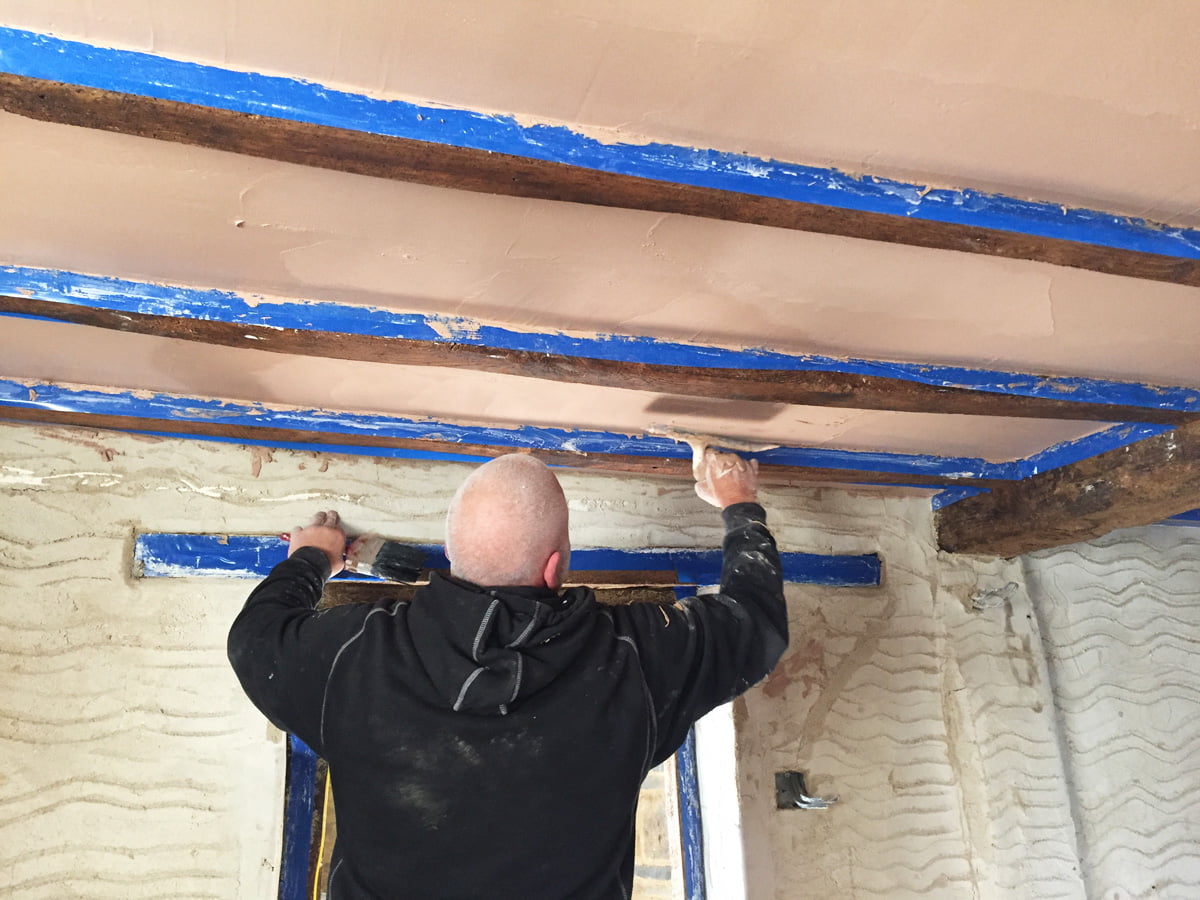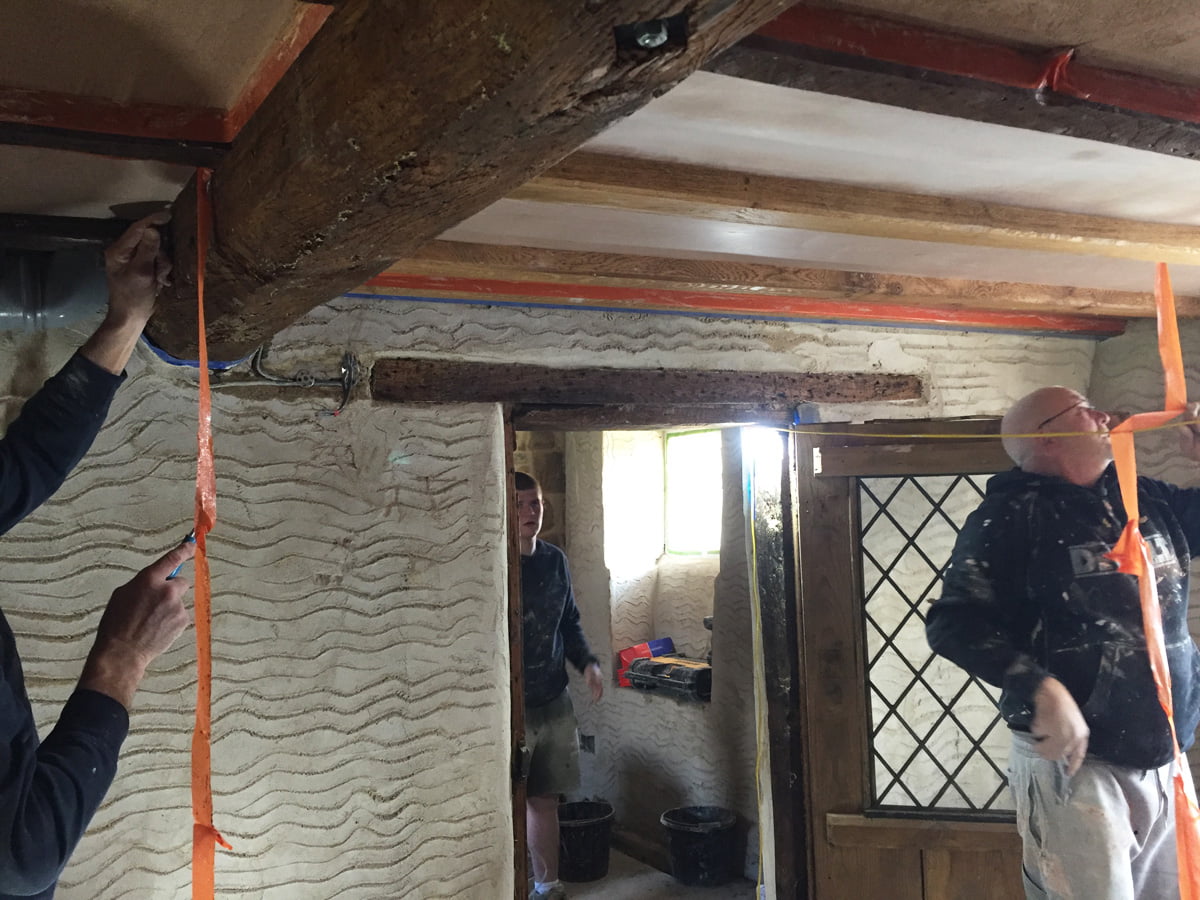 The ceilings are plastered with modern gypsum based plaster which dries pretty quickly, so the tape down the edges gets removed soon after they are finished, before it dries completely. The edges are so unbelievably neat!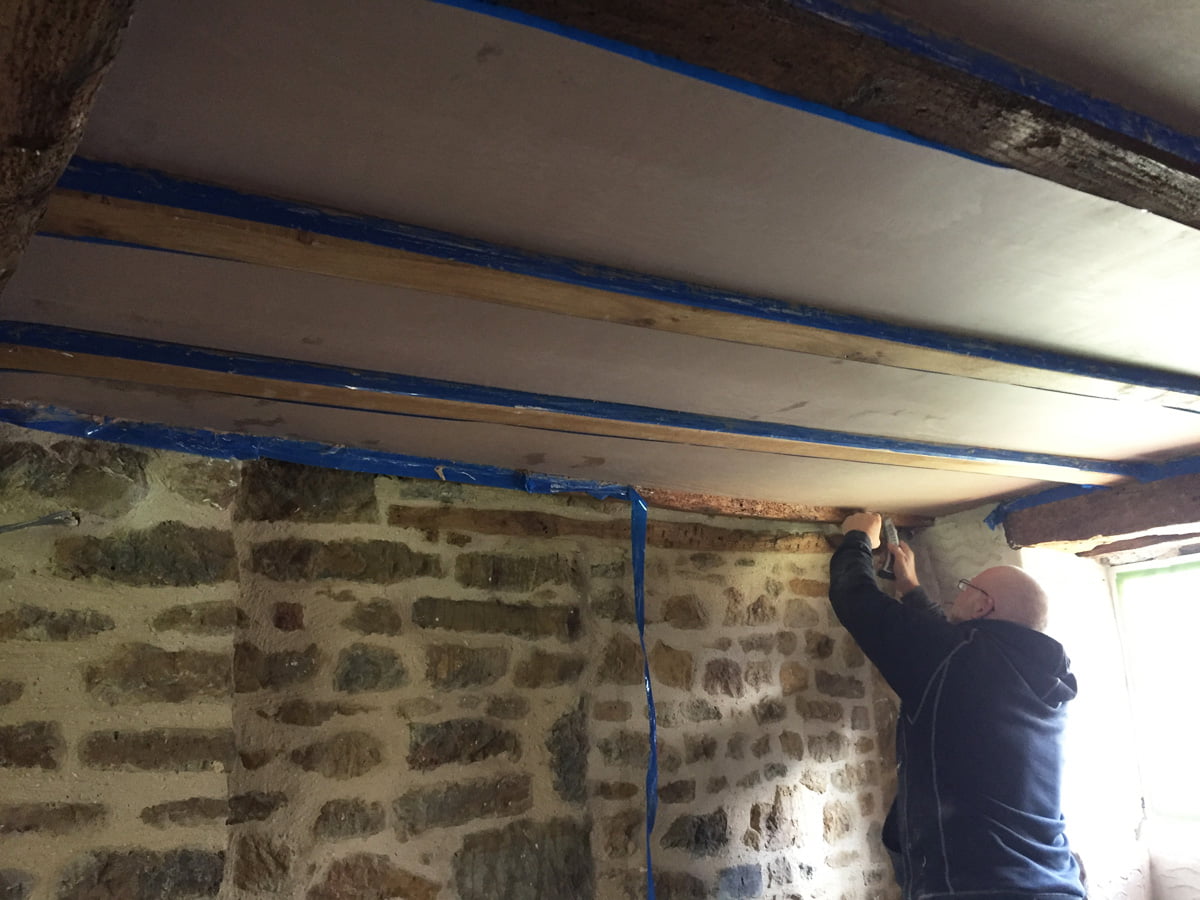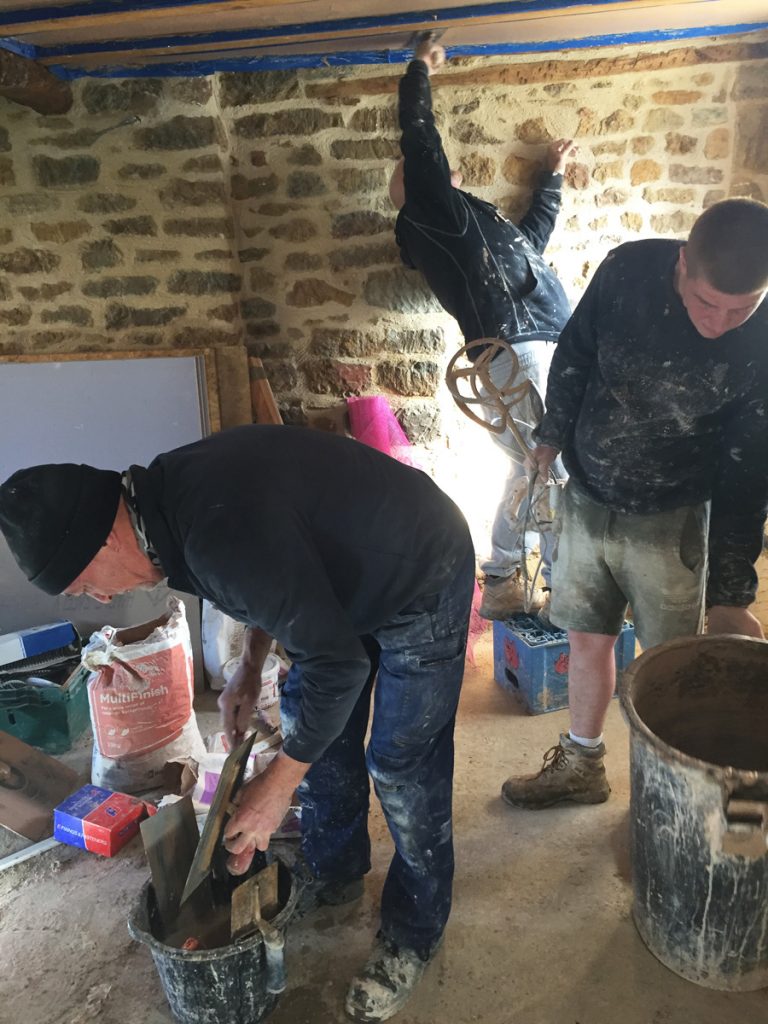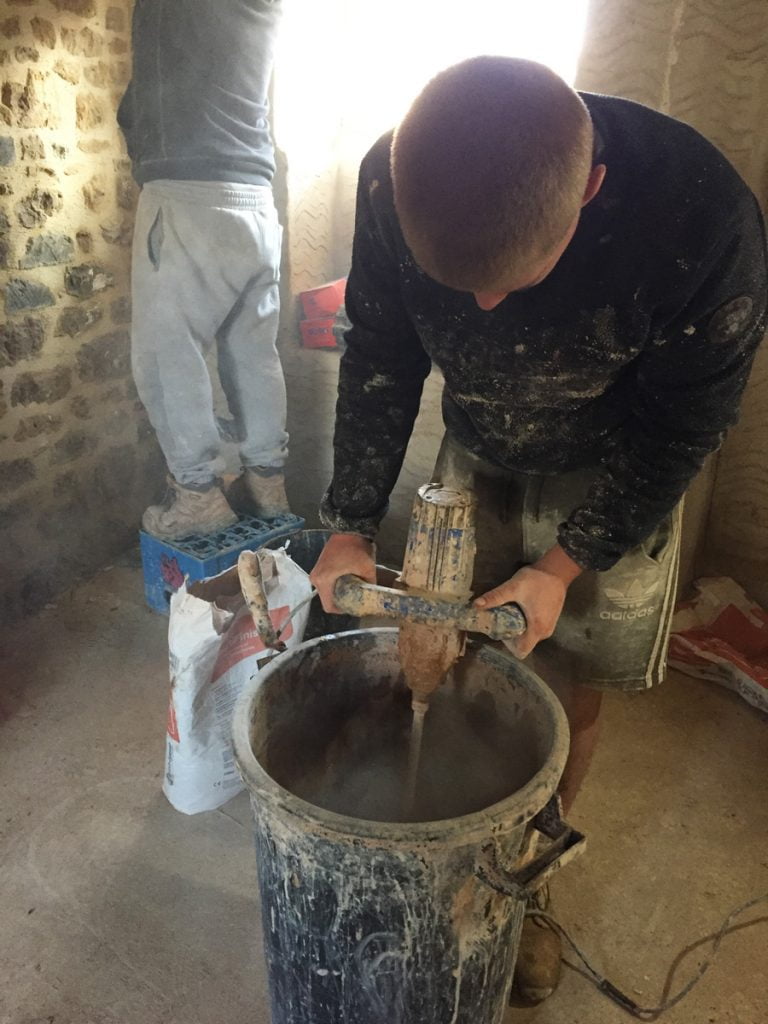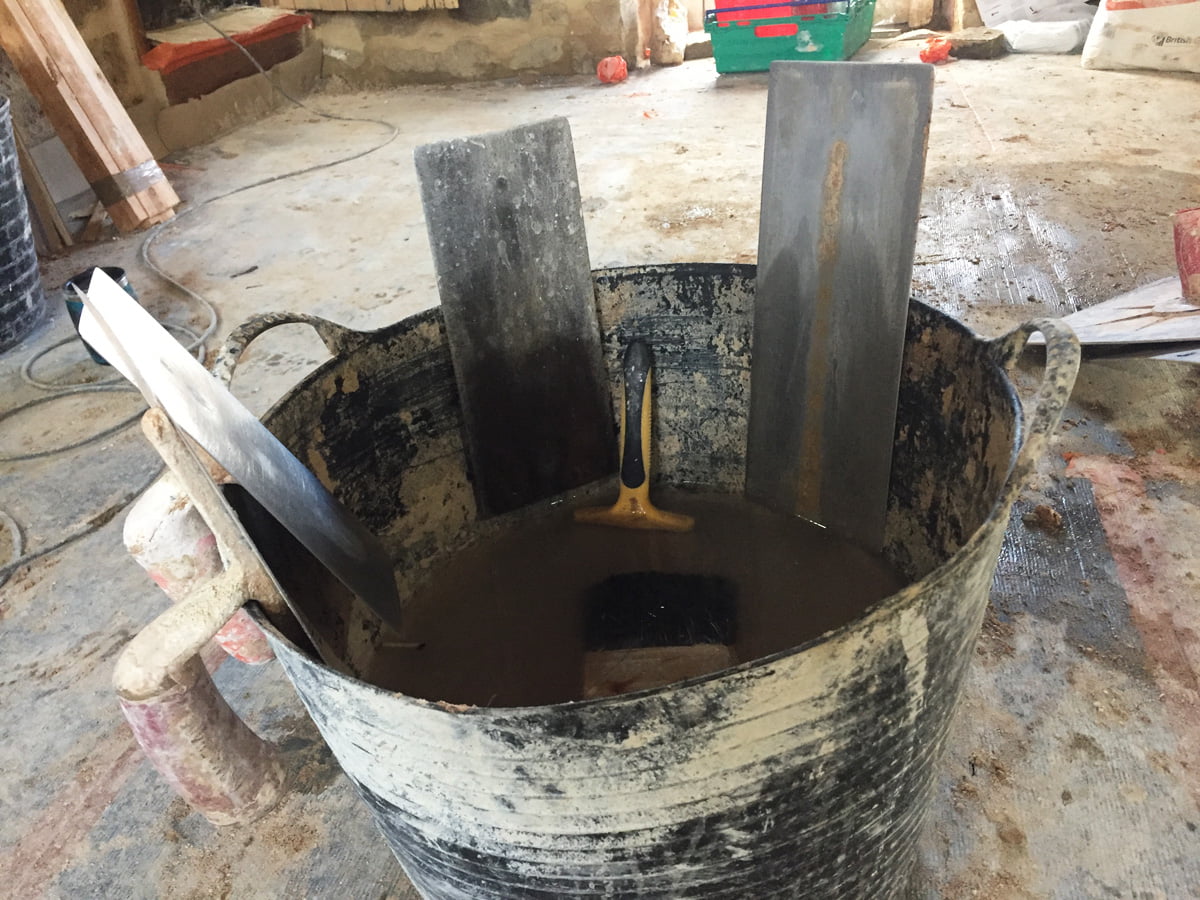 Tidy workers 🙂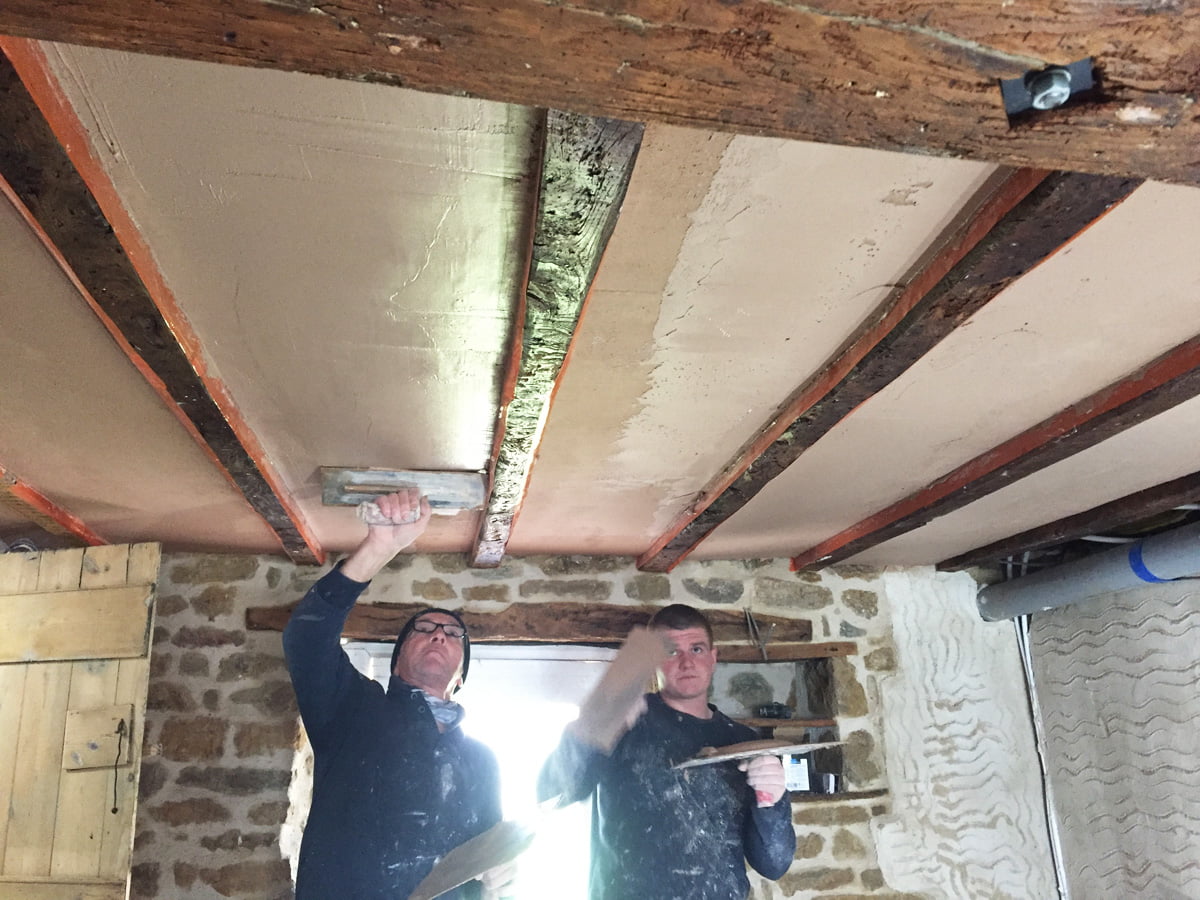 There are two coats of plaster, the first one is rougher and allows for a bit of movement in the floors above so that the second coat, which is super smooth, doesn't crack.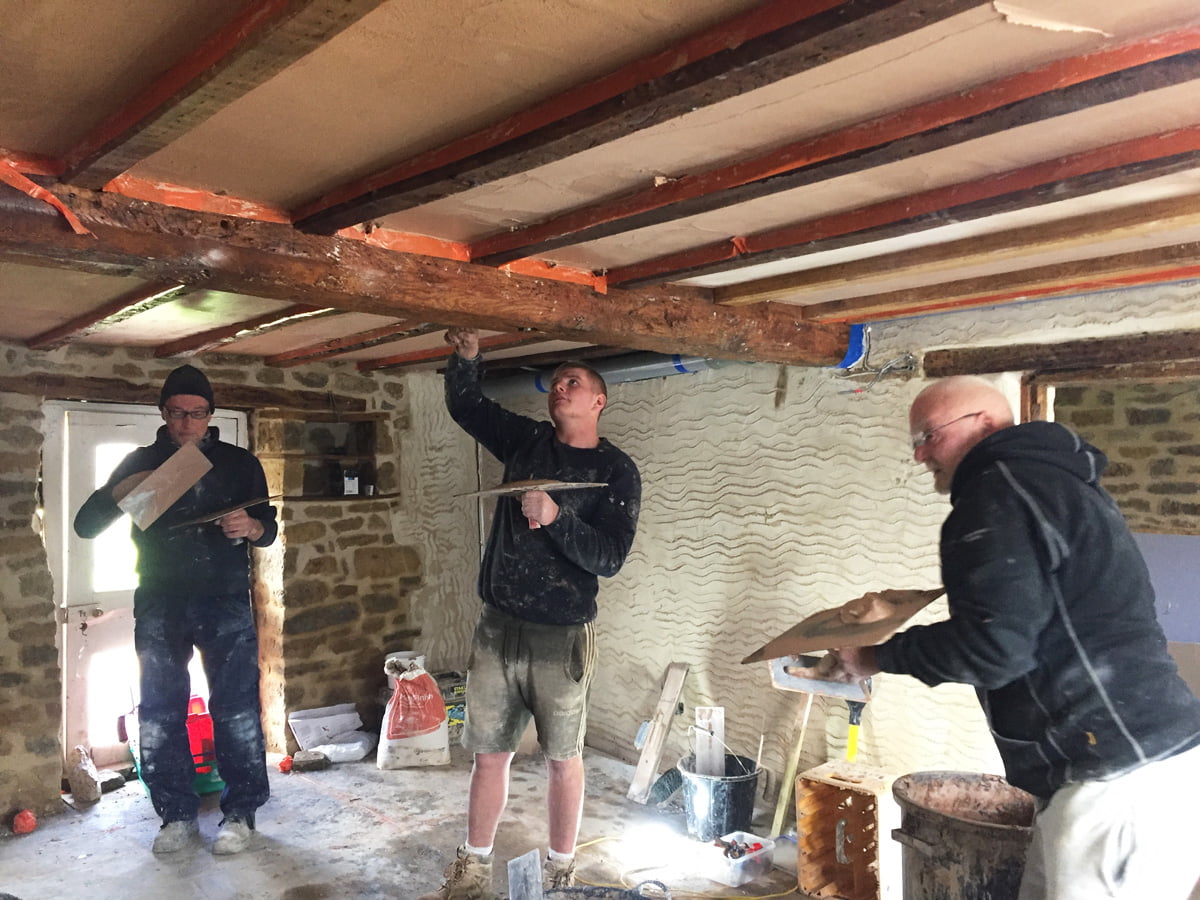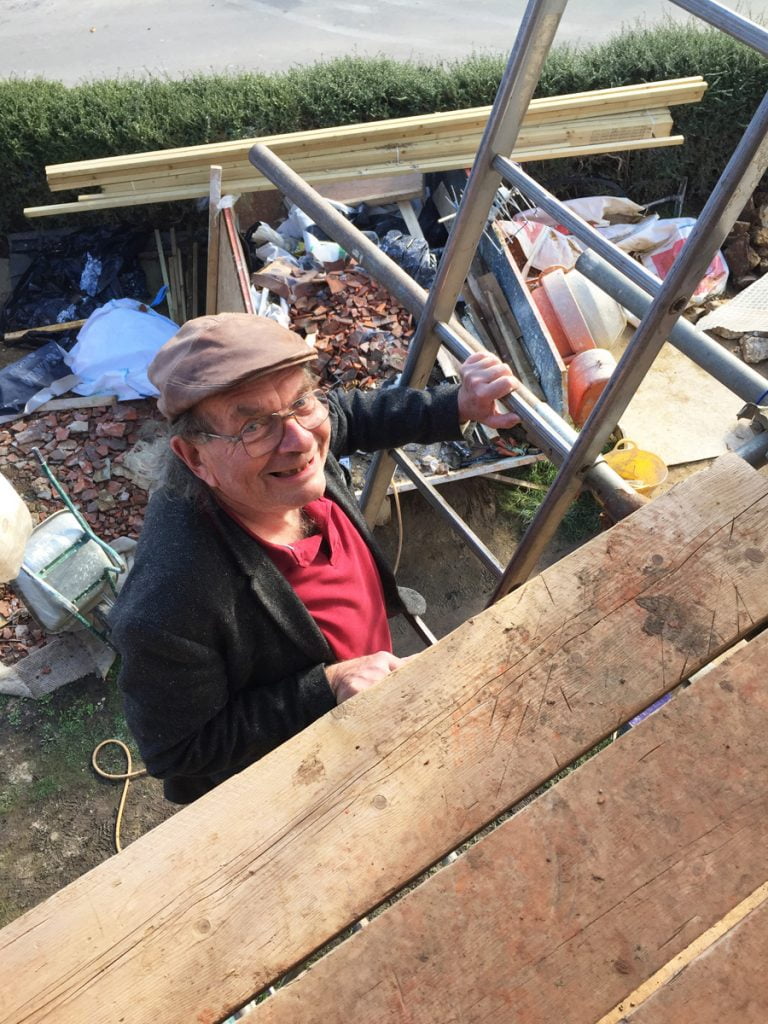 Dad popped by to check on progress and see our lovely restored windows. Today he had suitable shoes on (not his driving shoes!) so I allowed him up the ladder to see the tiling on the roof.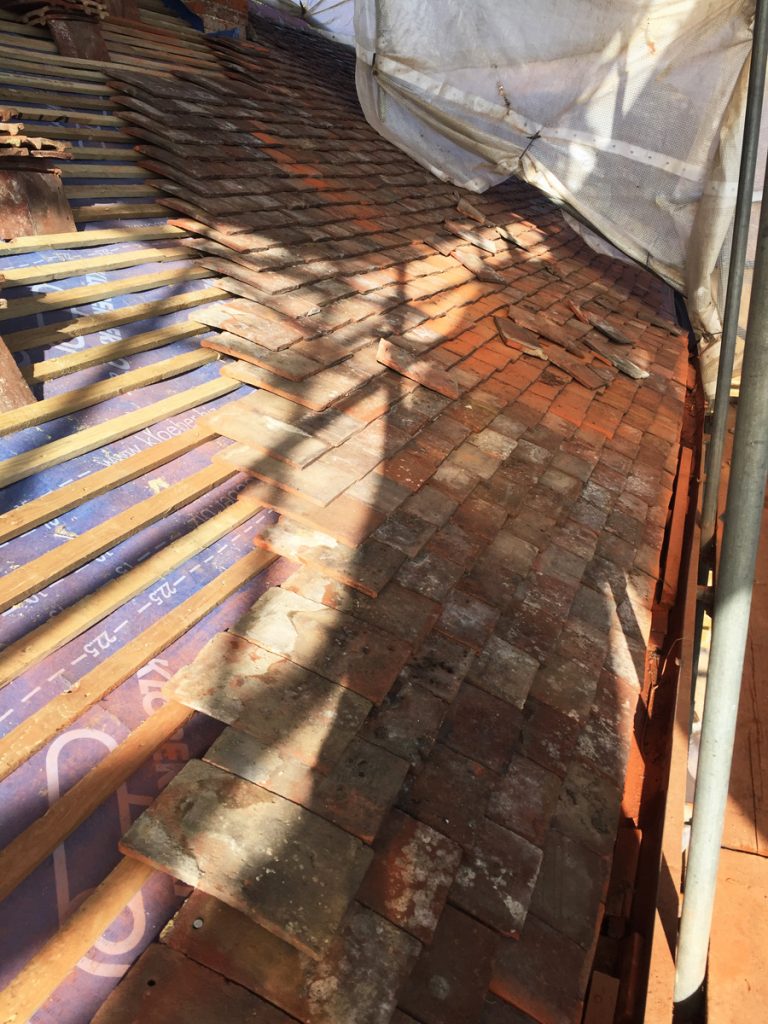 Pete, Roger and Bo are making great progress. They have nearly completed the bottom few rows of tiles, the problematic ones that all needed individually measuring and cutting.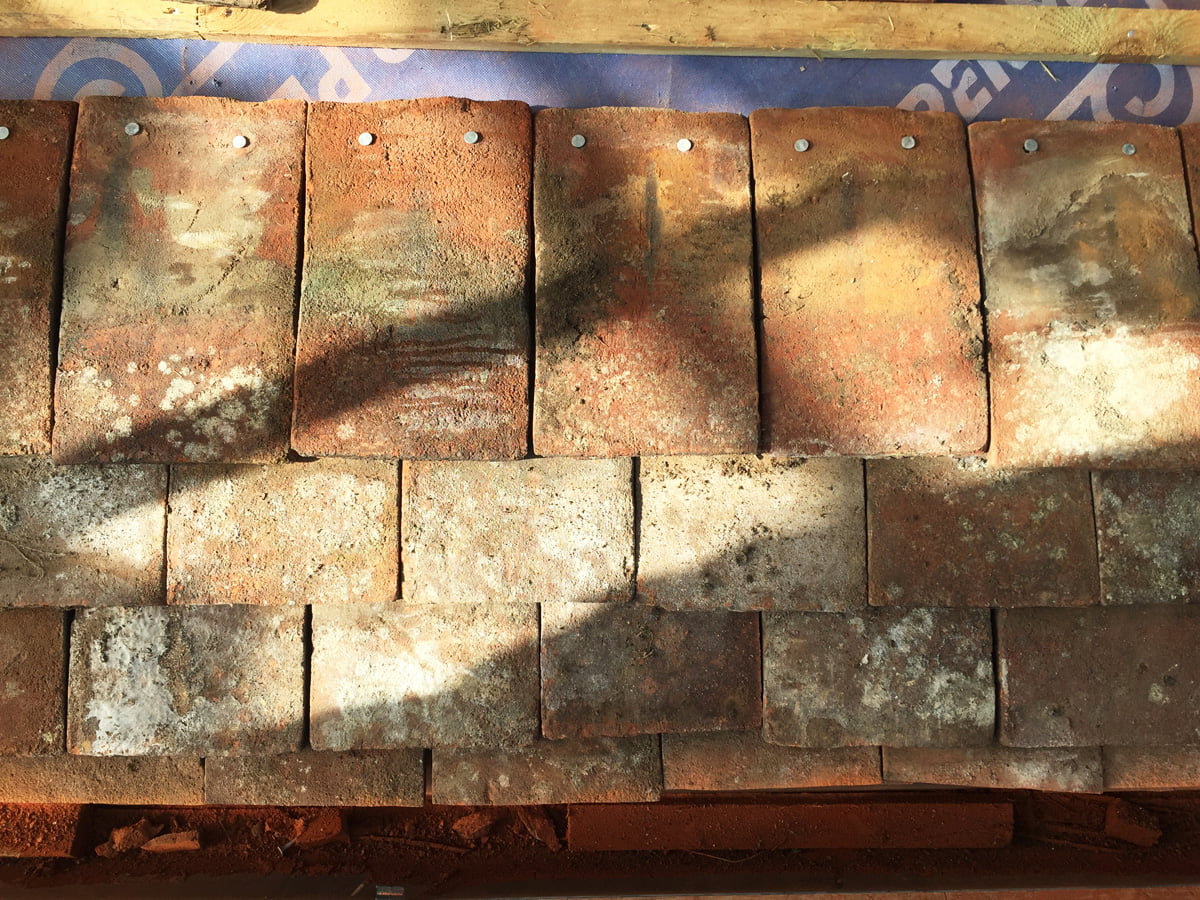 The bottom few rows. One in every 3 rows of tiles get nailed on, all the others just rest on the battens (held on by the nibs on the back of them), so some of our tiles have holes in them for the nails, but most have nibs.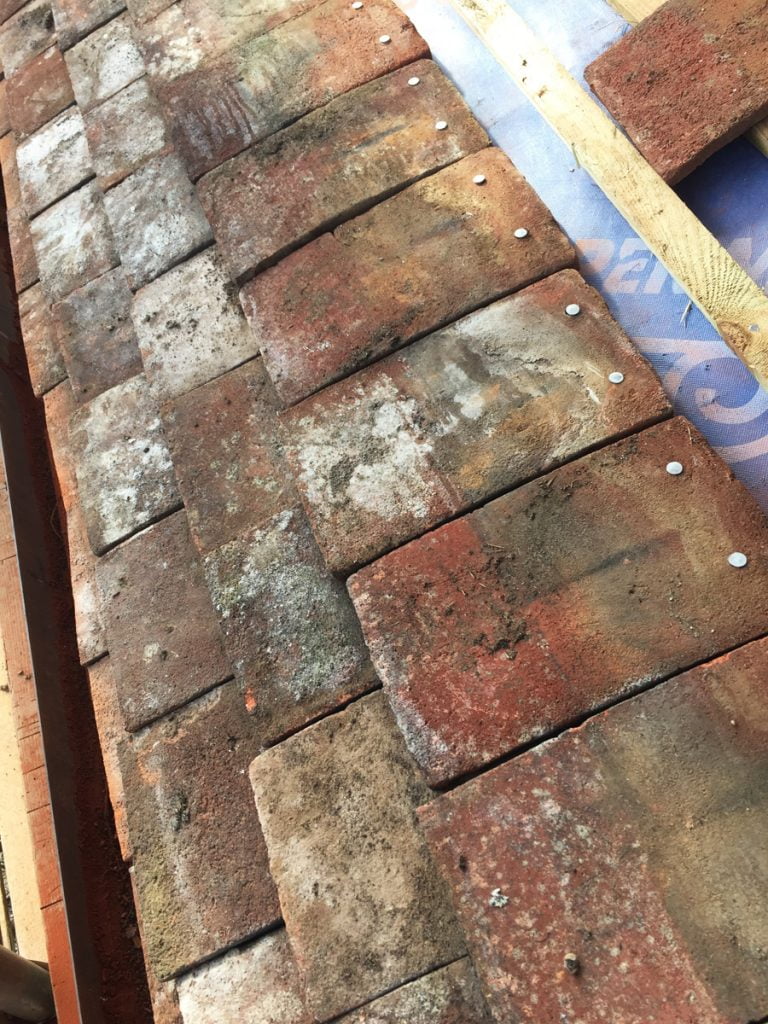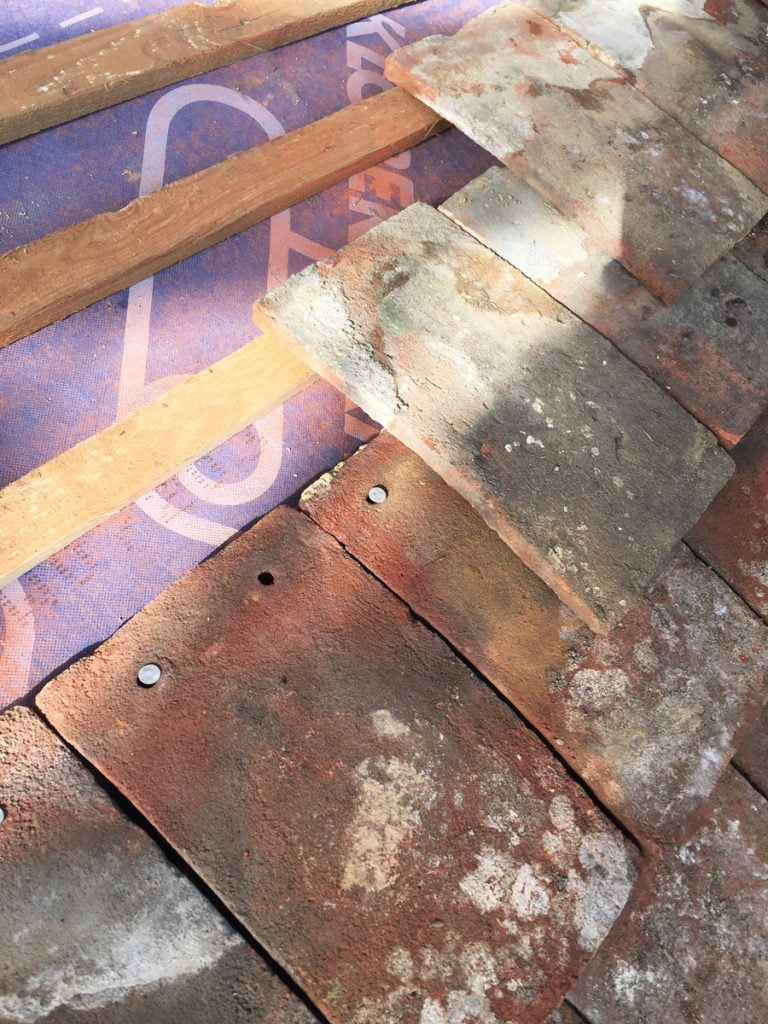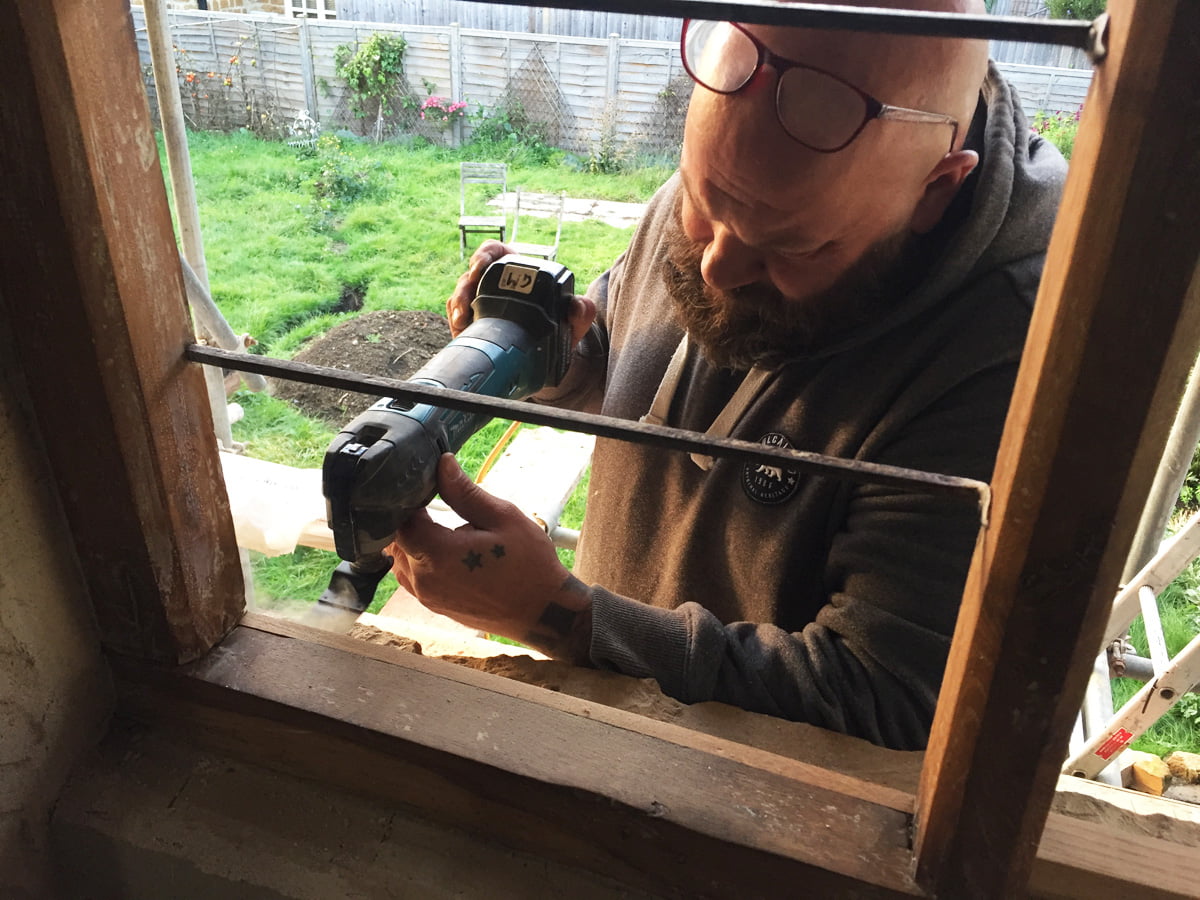 Glynn (god bless him) popped by after work to rout out the landing window frame so that the leaded lights will fit. The leaded lights are square but this window frame is a parallelogram, due to wall movement, so a couple of triangular slithers needed cutting out of the top and bottom frames.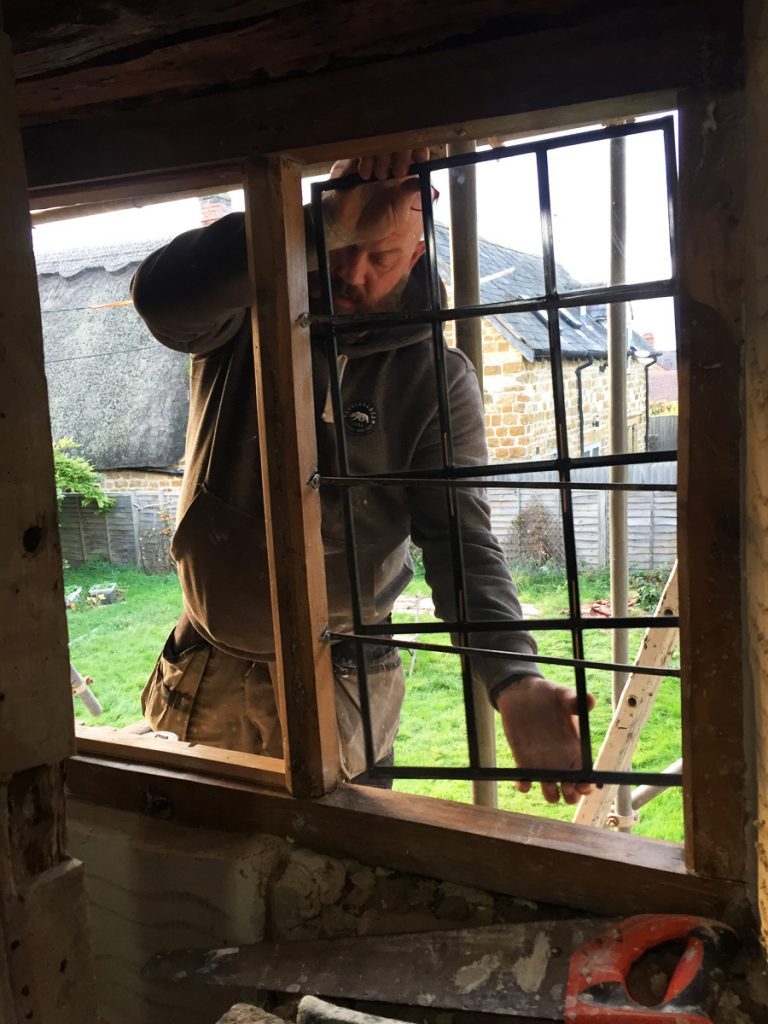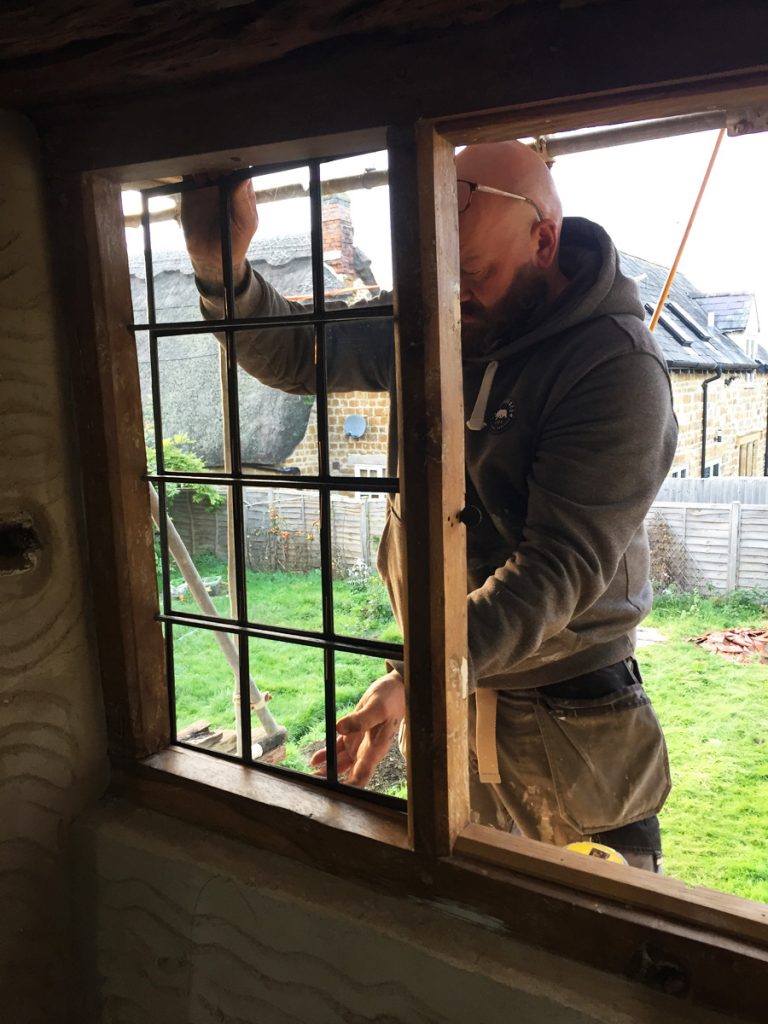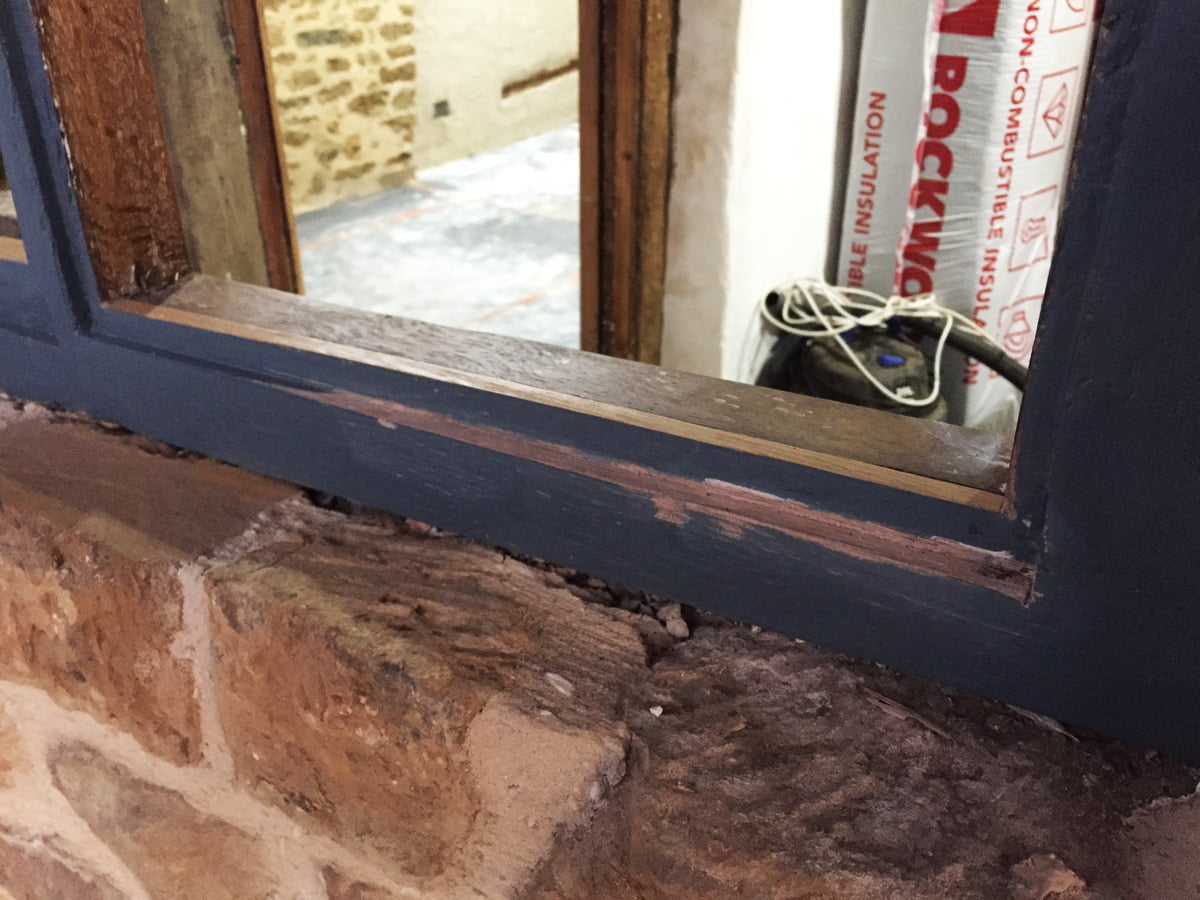 The outside of the frame where it has been cut. This will need filling to tidy it up then painting before Lee returns to fit the leaded lights. Cat will be delighted to do this tomorrow I am sure.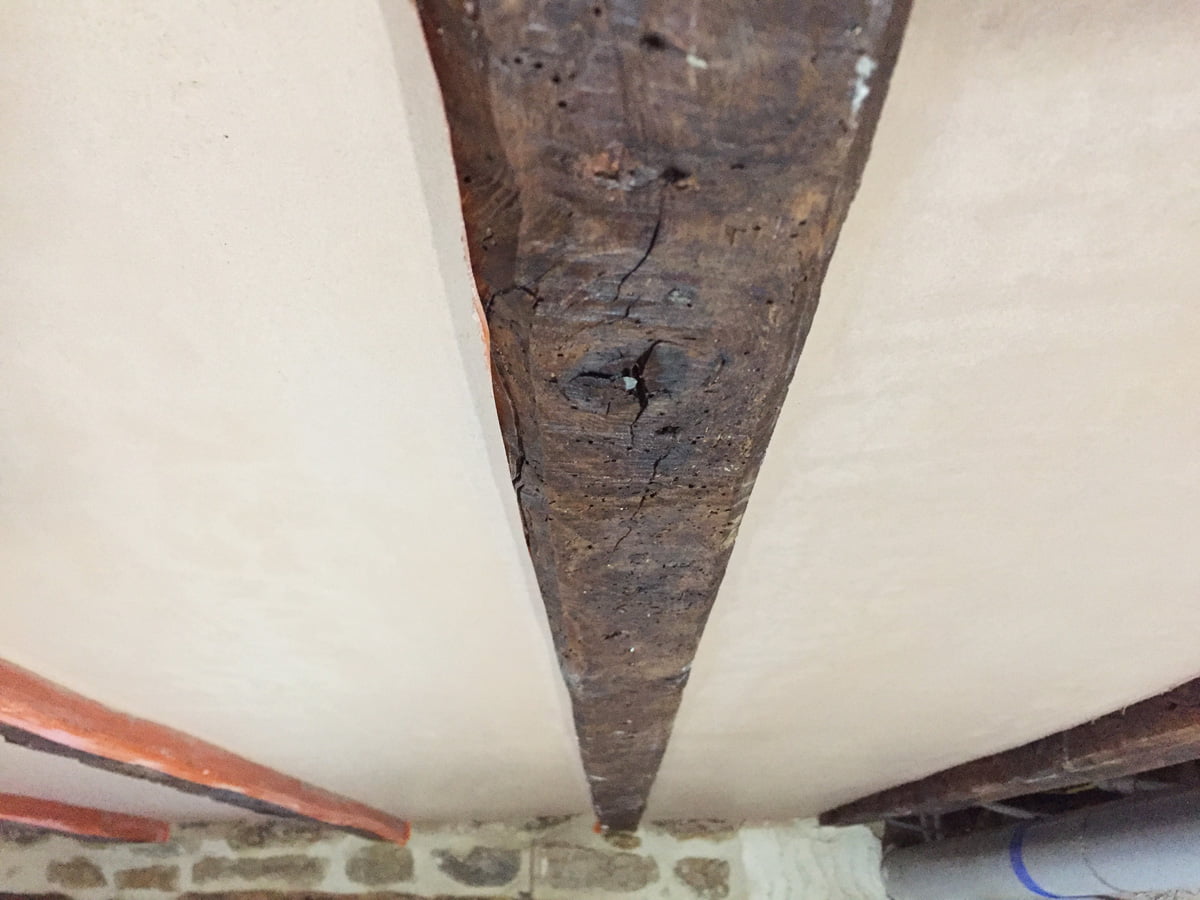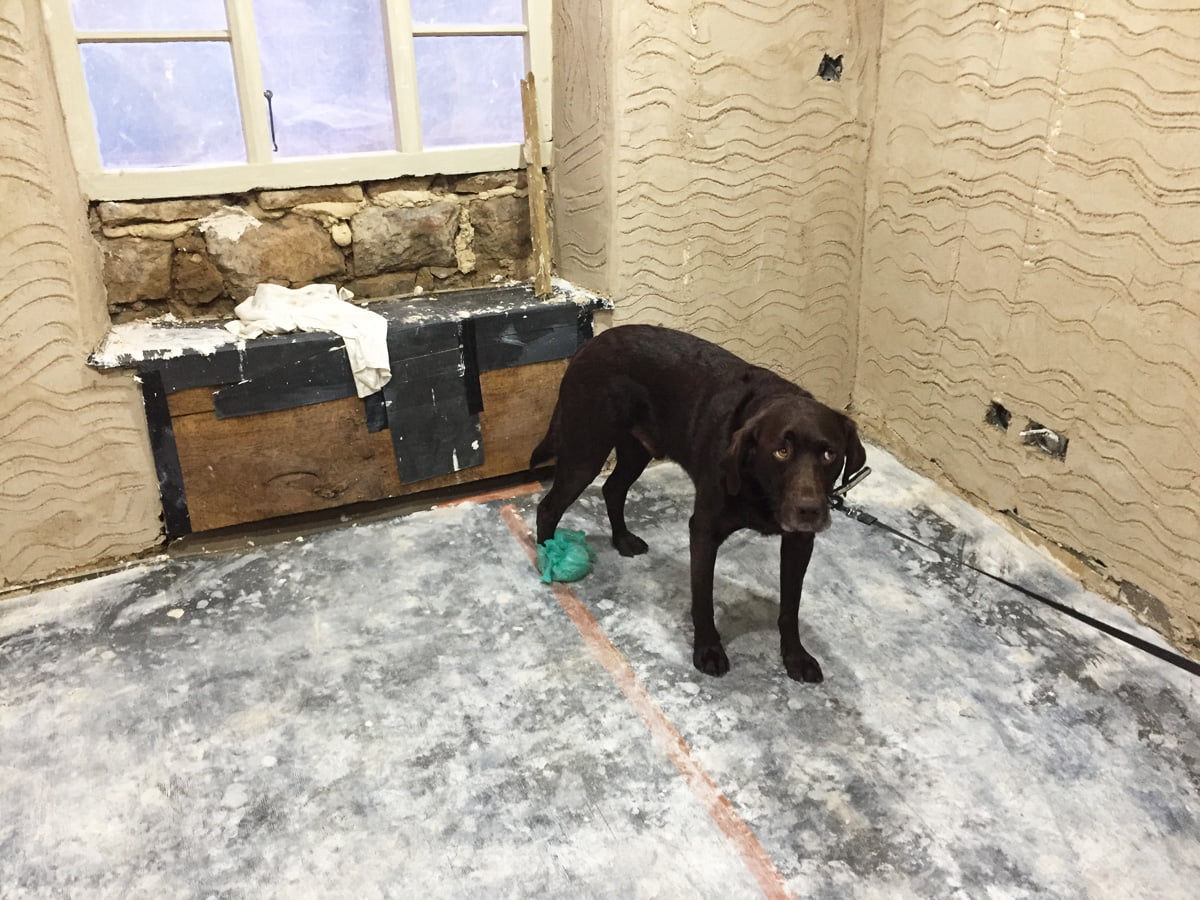 Jasper just wants us to take the poo bag off his foot.