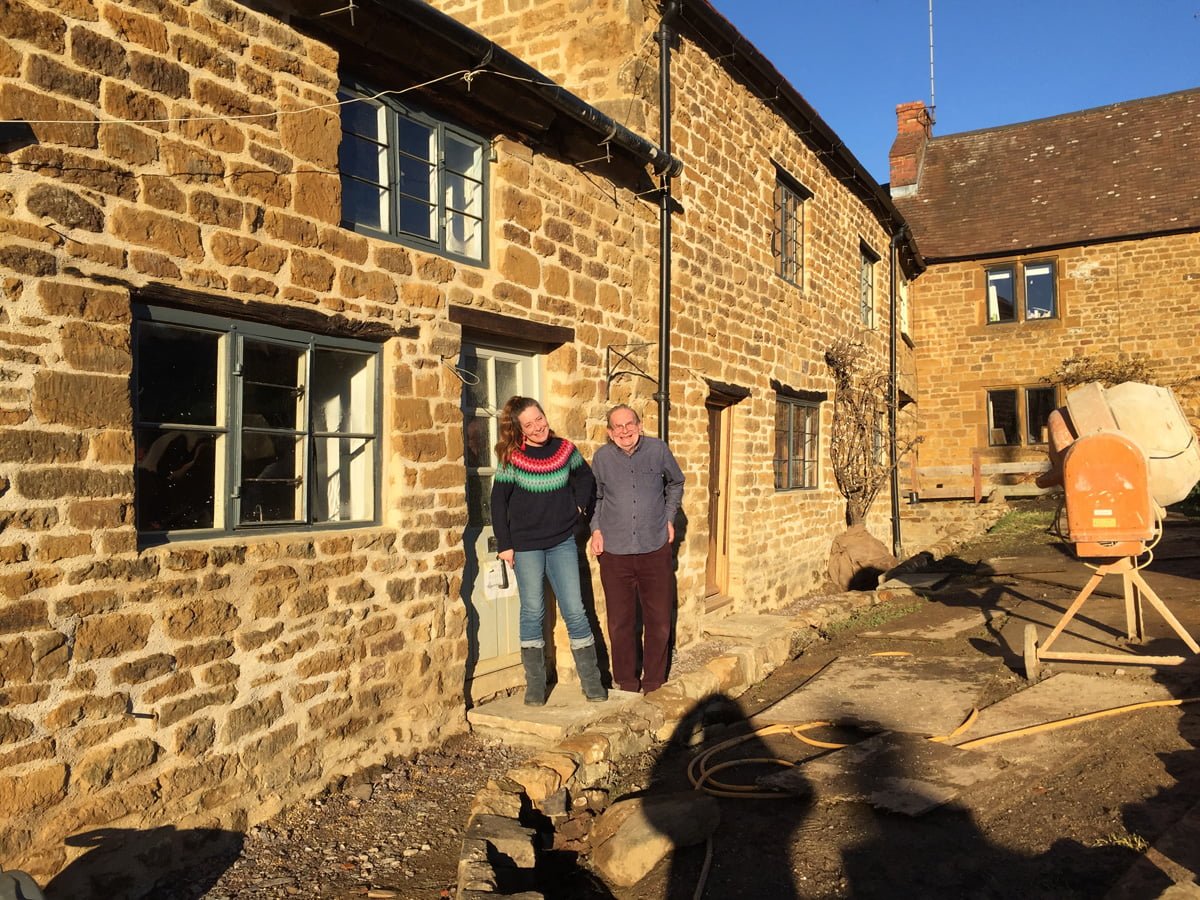 We were originally supposed to be back in the house around September/October, but when it was apparent that wasn't going to happen our next deadline was Christmas… That has now come and gone too sadly but we did cook the turkey in the oven at Pear Tree Cottage.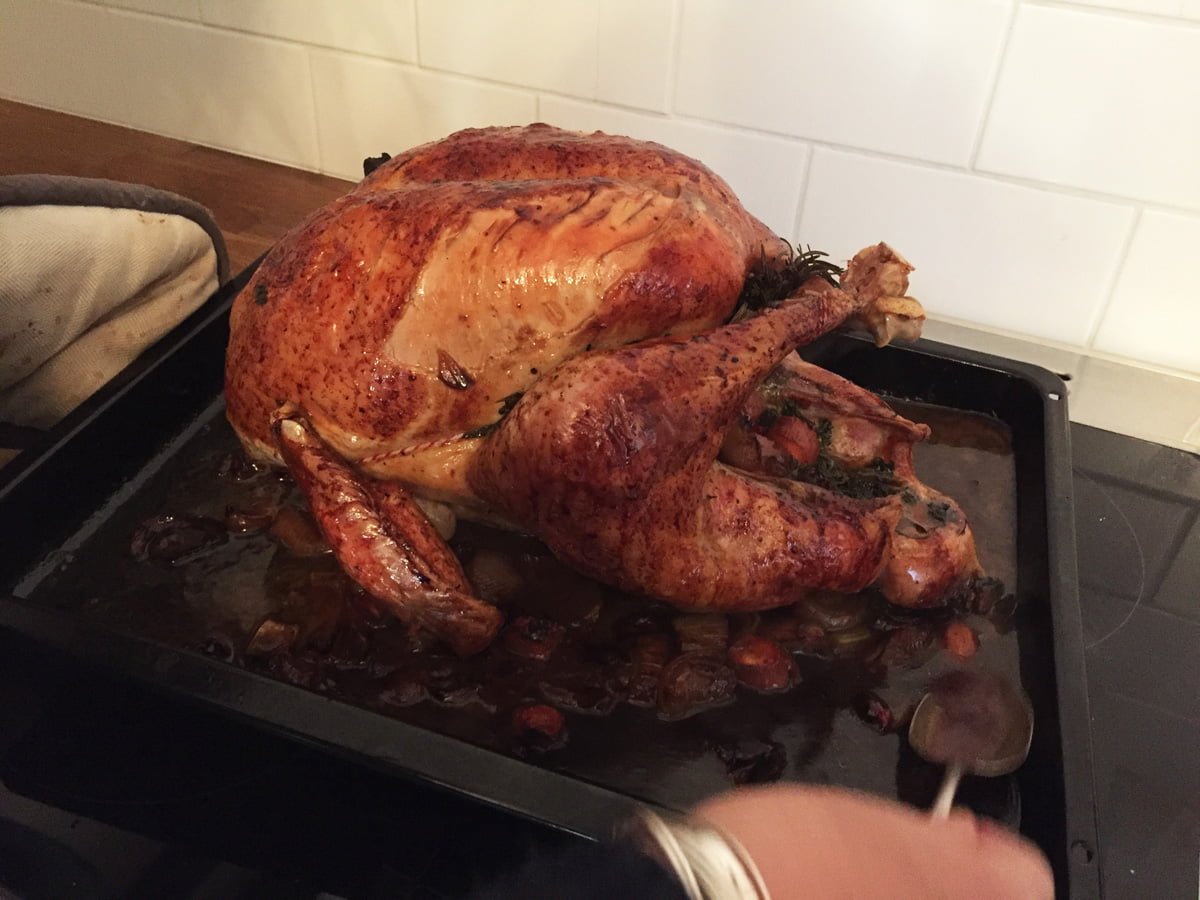 We accidentally purchased an enormous turkey from the local farm shop that would easily feed around 12 but there was only us two and Dad this year. It was so big it wouldn't fit into the oven in our rented cottage next door, the main reason Cat has scrubbed and cleaned the kitchen in Pear Tree.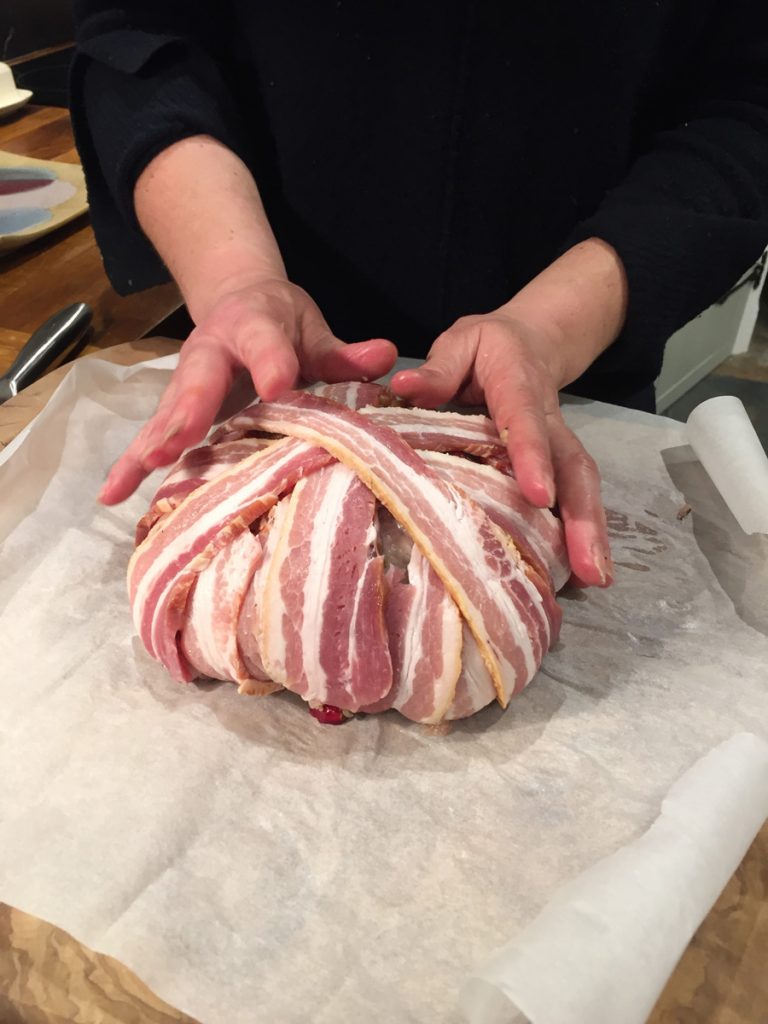 Cat has made some totally amazing stuffing from a Tom Kerridge recipe with sausage meat, breadcrumbs, cranberry, sage, chestnuts, juniper berries and wrapped in smoked bacon.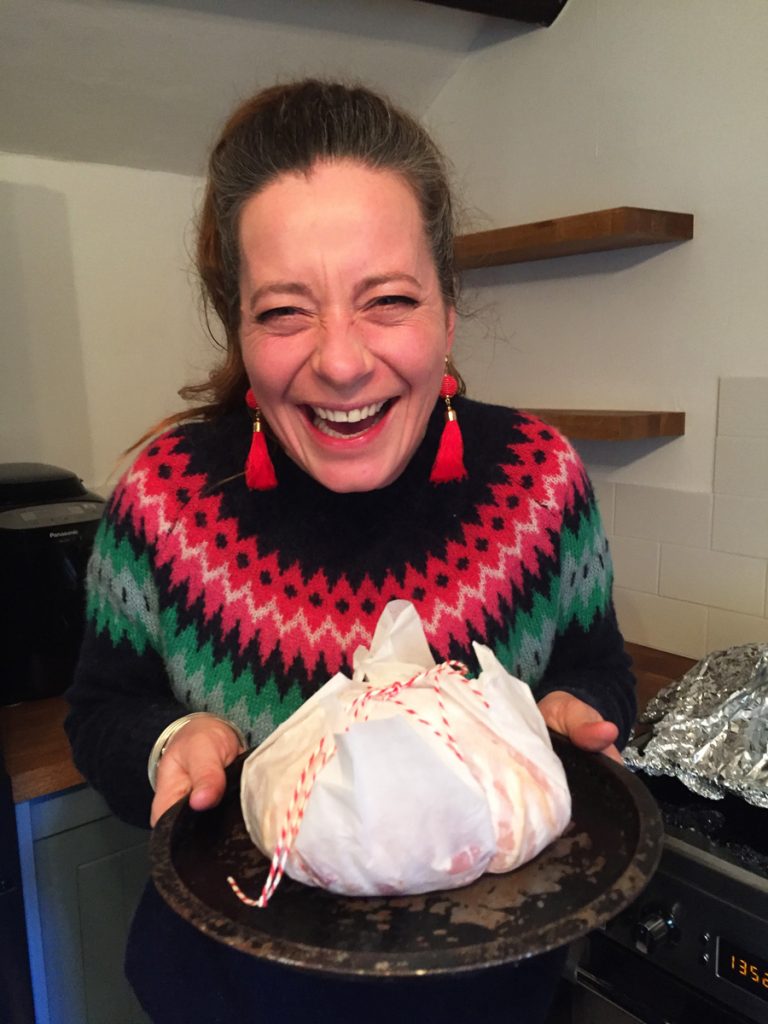 We also cooked this next door. Cat was already drunk as you can see. Enjoying her day off from cleaning and sanding.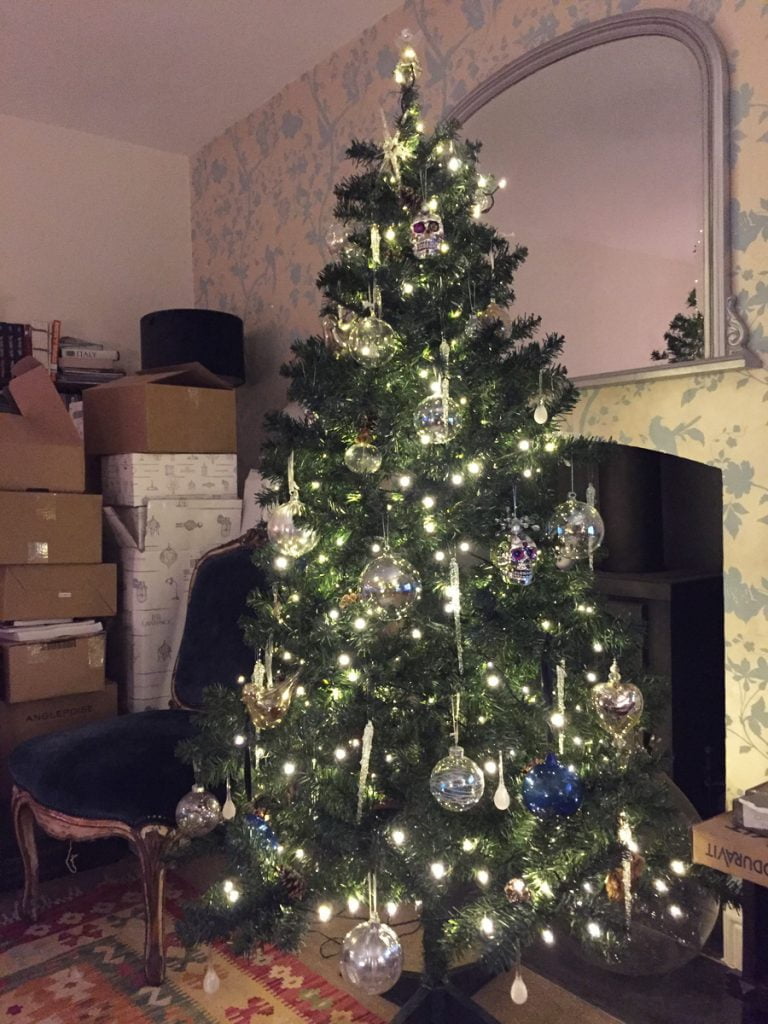 We only just have room for a Christmas tree amongst the cardboard boxes.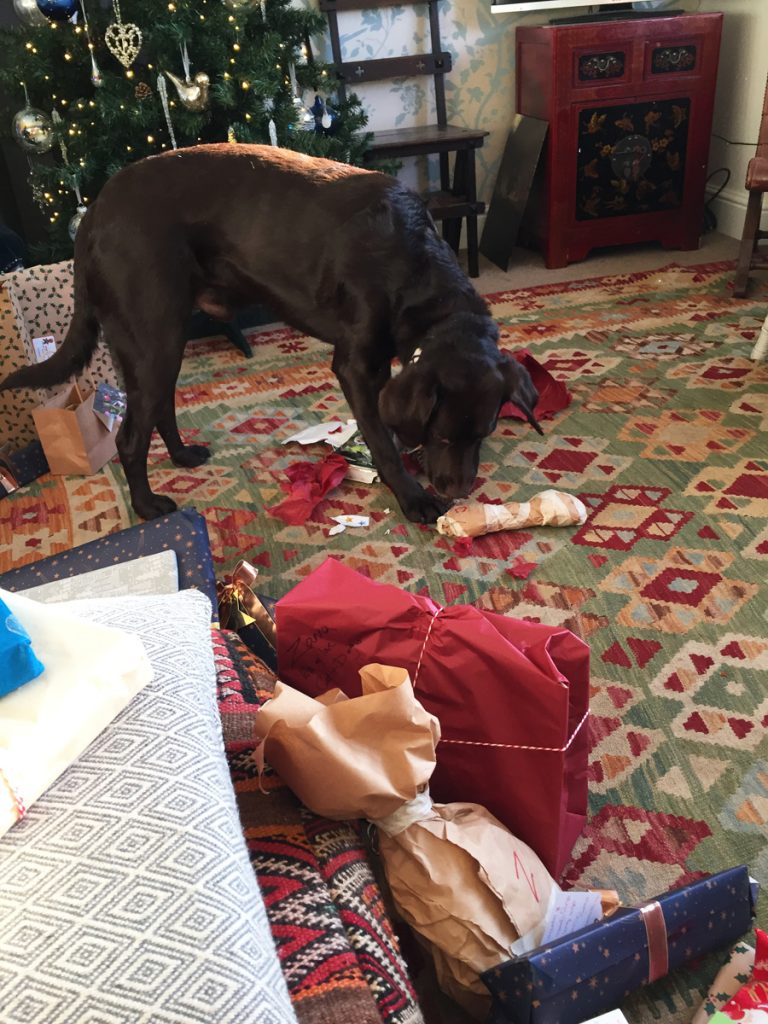 Jasper at the start of his 24hr obsession with his new bone. Dogs and bones, it's all true. We had to hide this from him eventually as he had buried and dug this up so much he had made his nose sore and red. Very festive!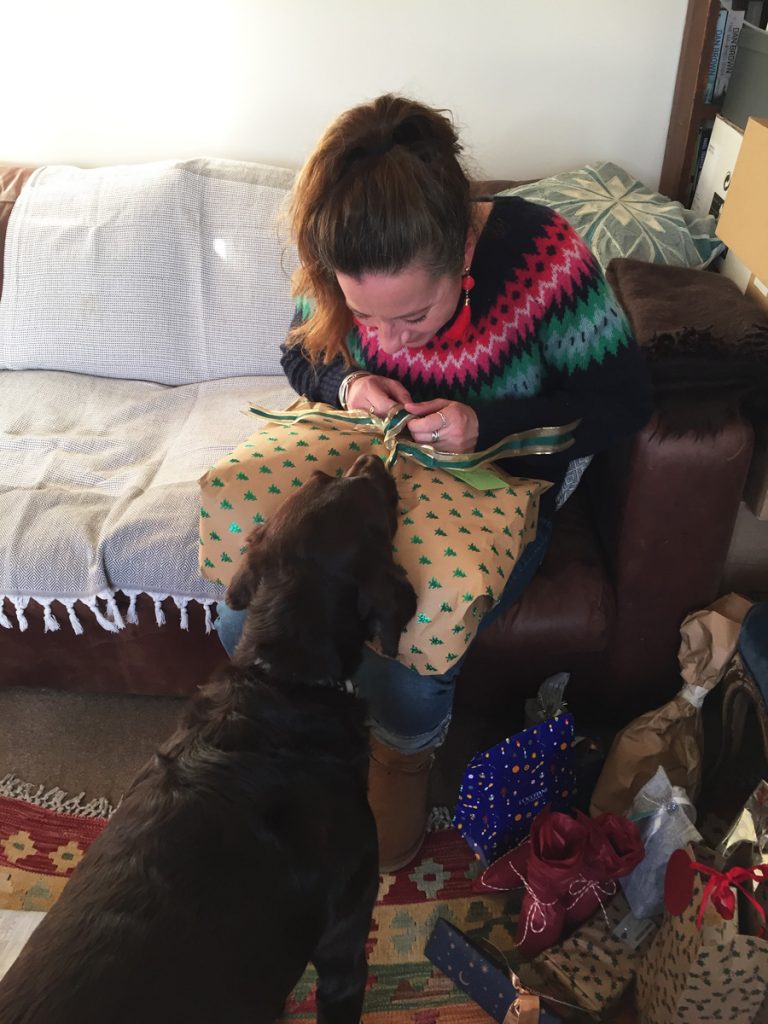 Jasper helping Cat.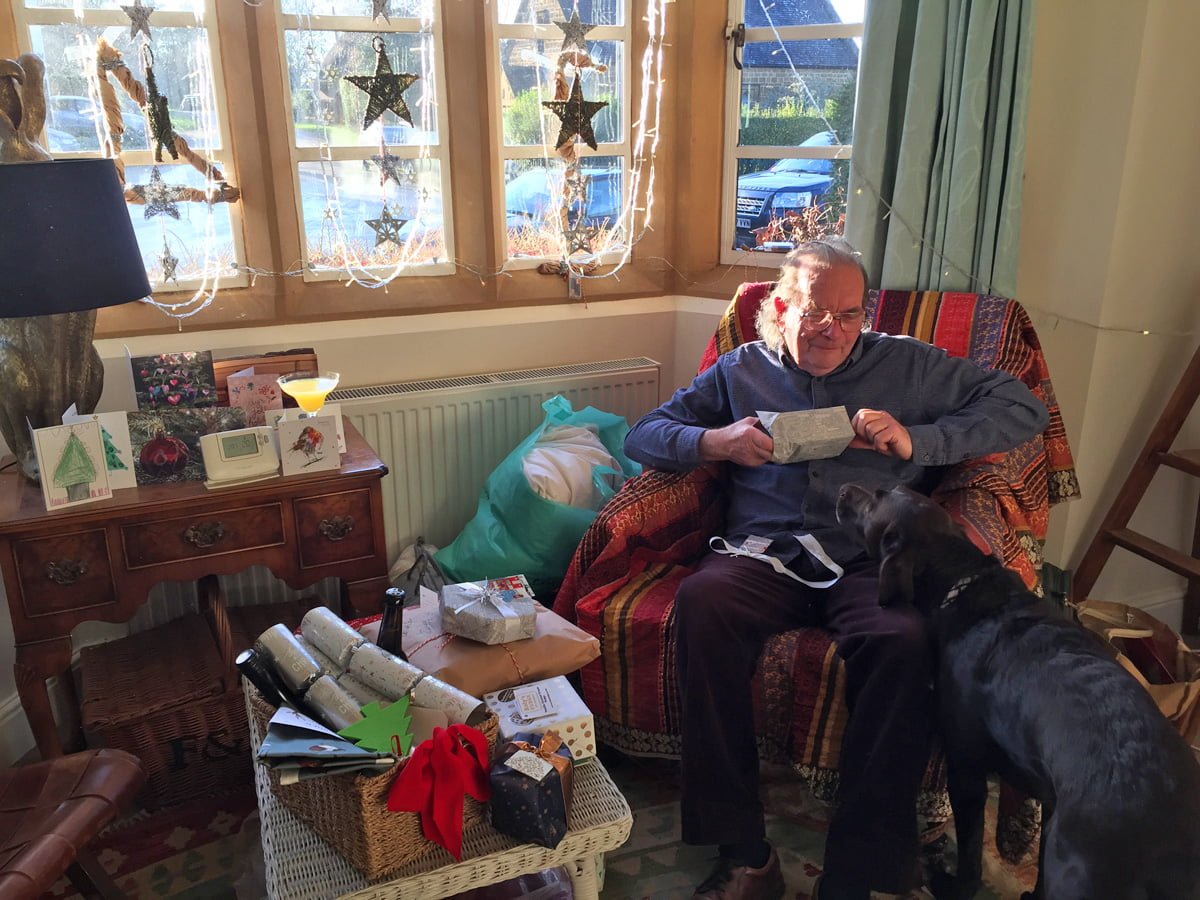 Jasper helping Dad.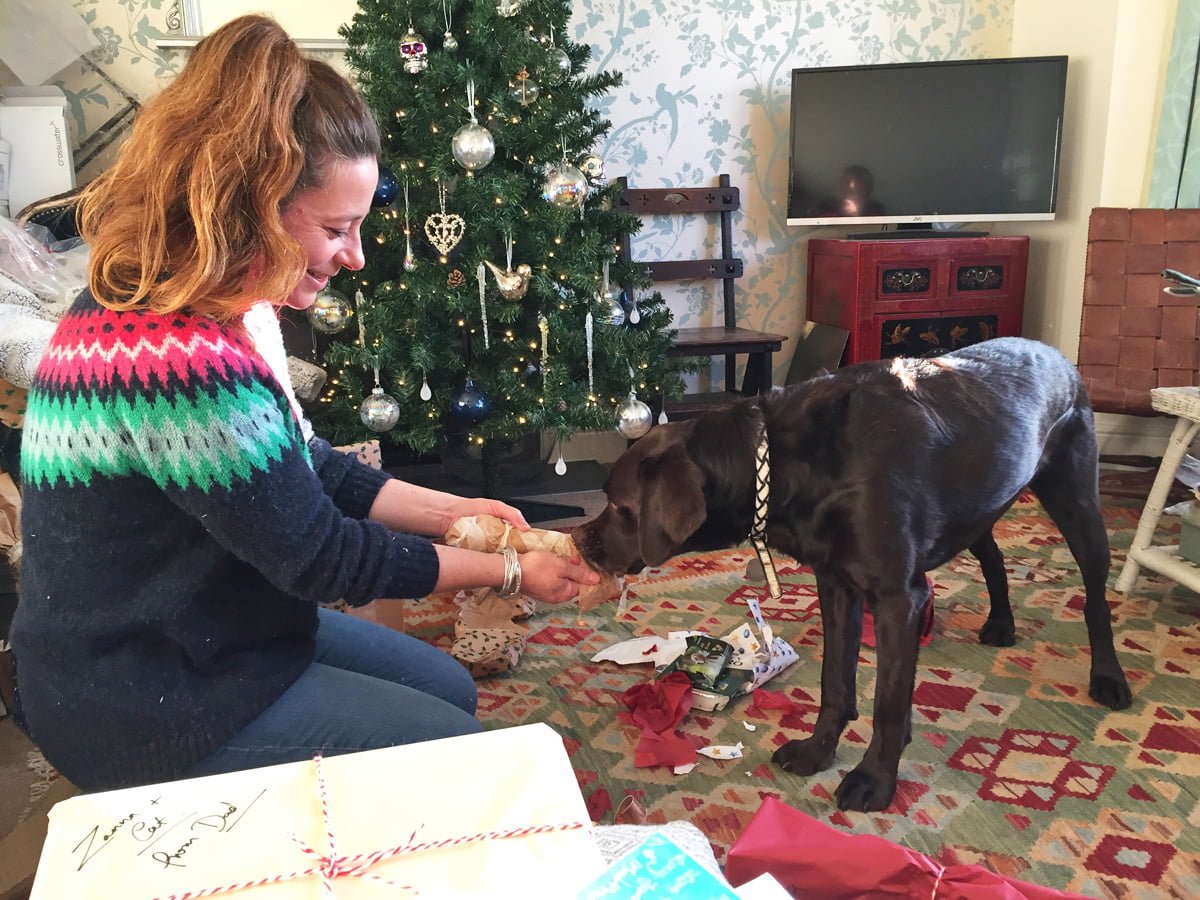 Cat helping Jasper.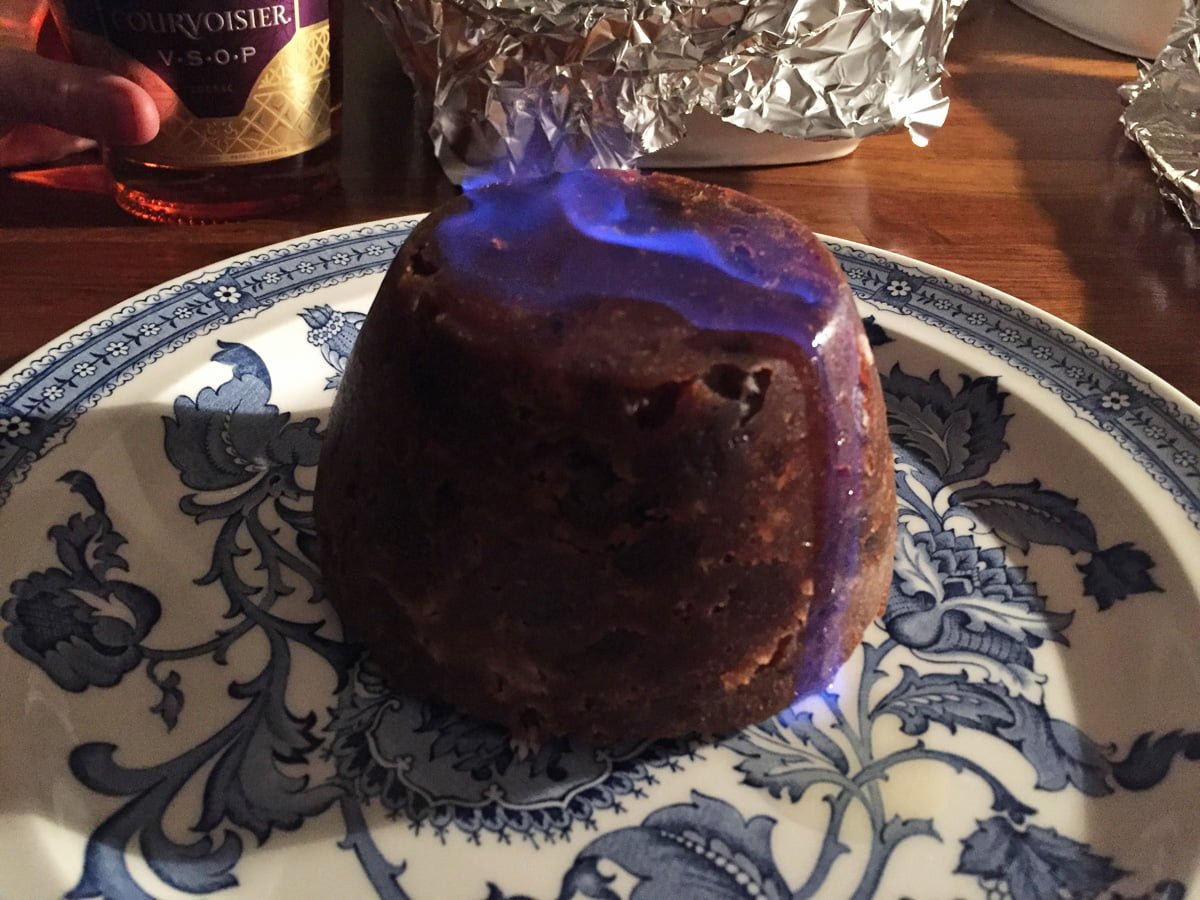 Brandy burning pudding.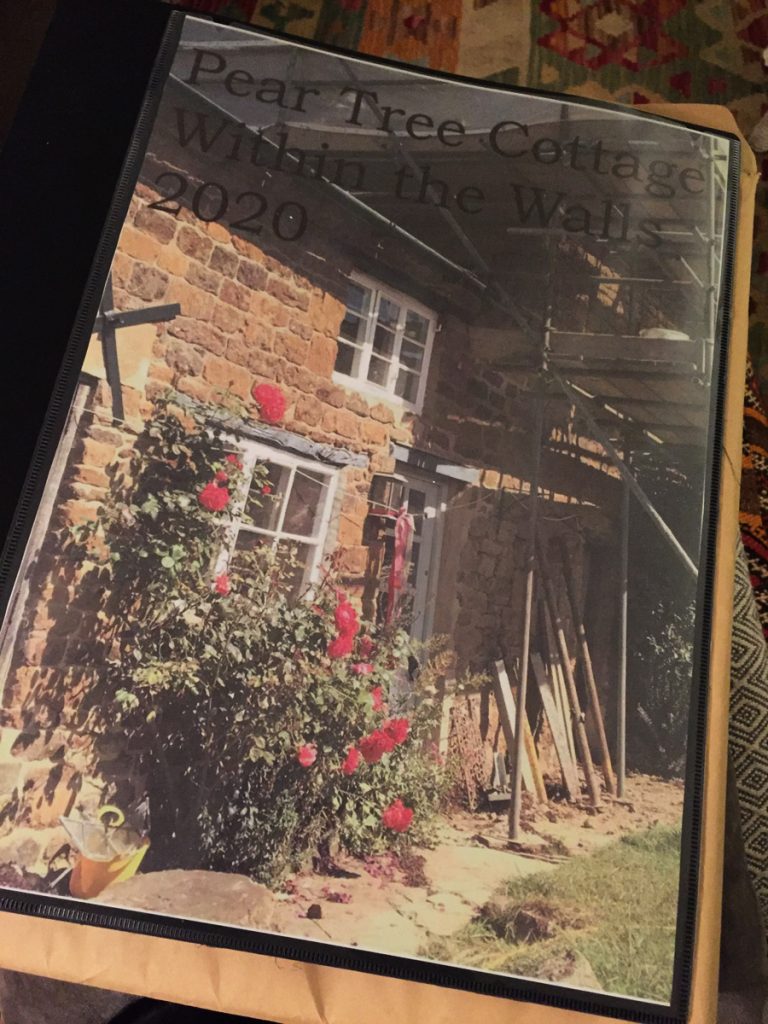 One of our best presents was from our older sister, Lucy, who had bought us this A3 specialist archive folder (complete with custom cover which she made) with acid free inserts ready for us to archive all the newspapers and wallpapers that we found during the renovations.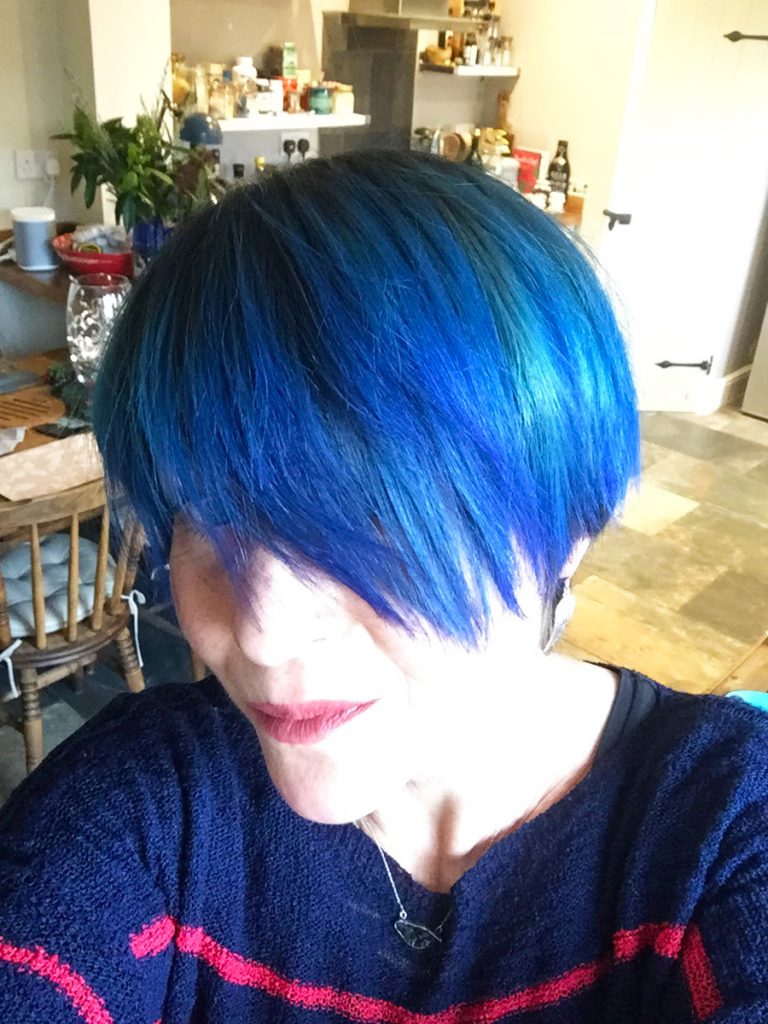 Boxing day morning and I decided to dye my hair blue. I've had the dye a while but not had the time to do it. I rather like it.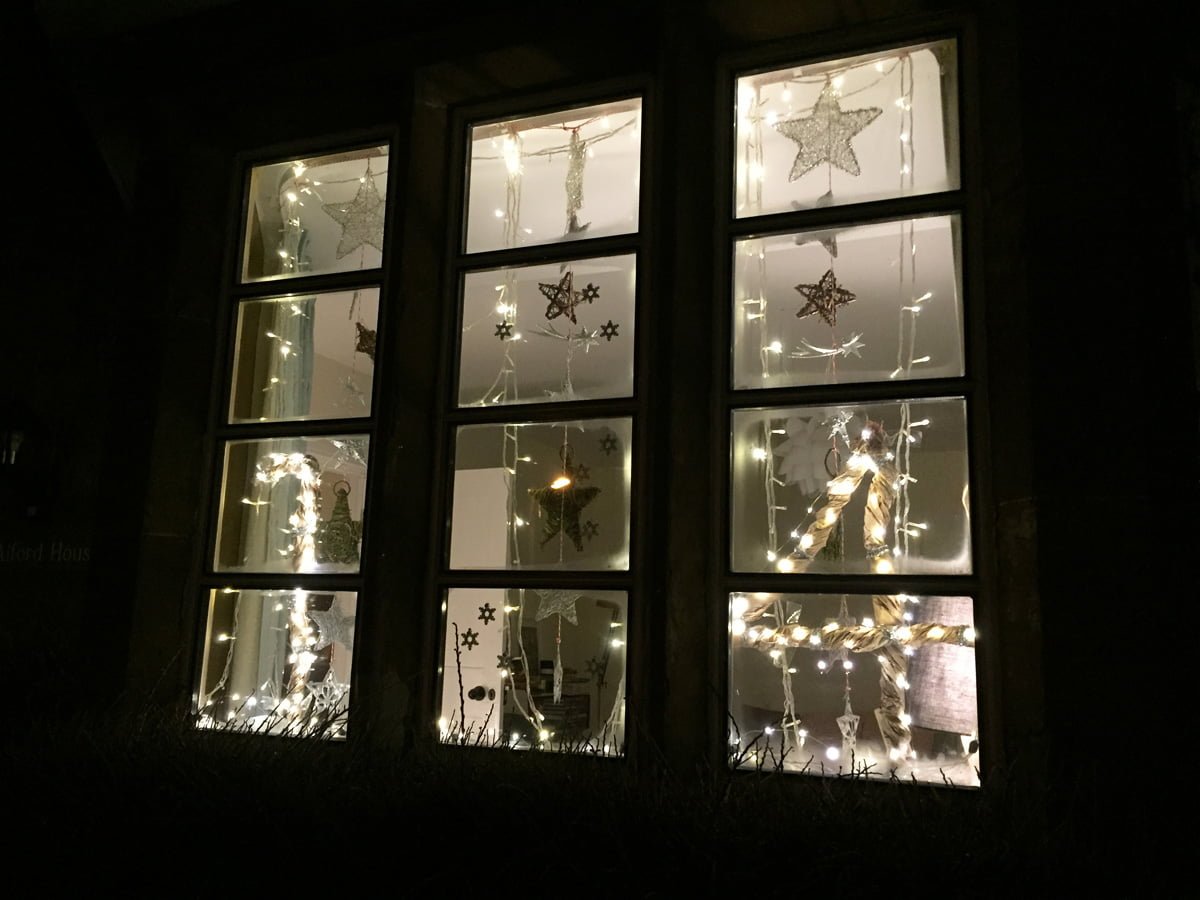 Our very festive village advent window for the 14th December with the theme of stars.
Our Xmas break was in fact lovely, very relaxing and chilled with plenty of food and booze and a proper break from all things house related…