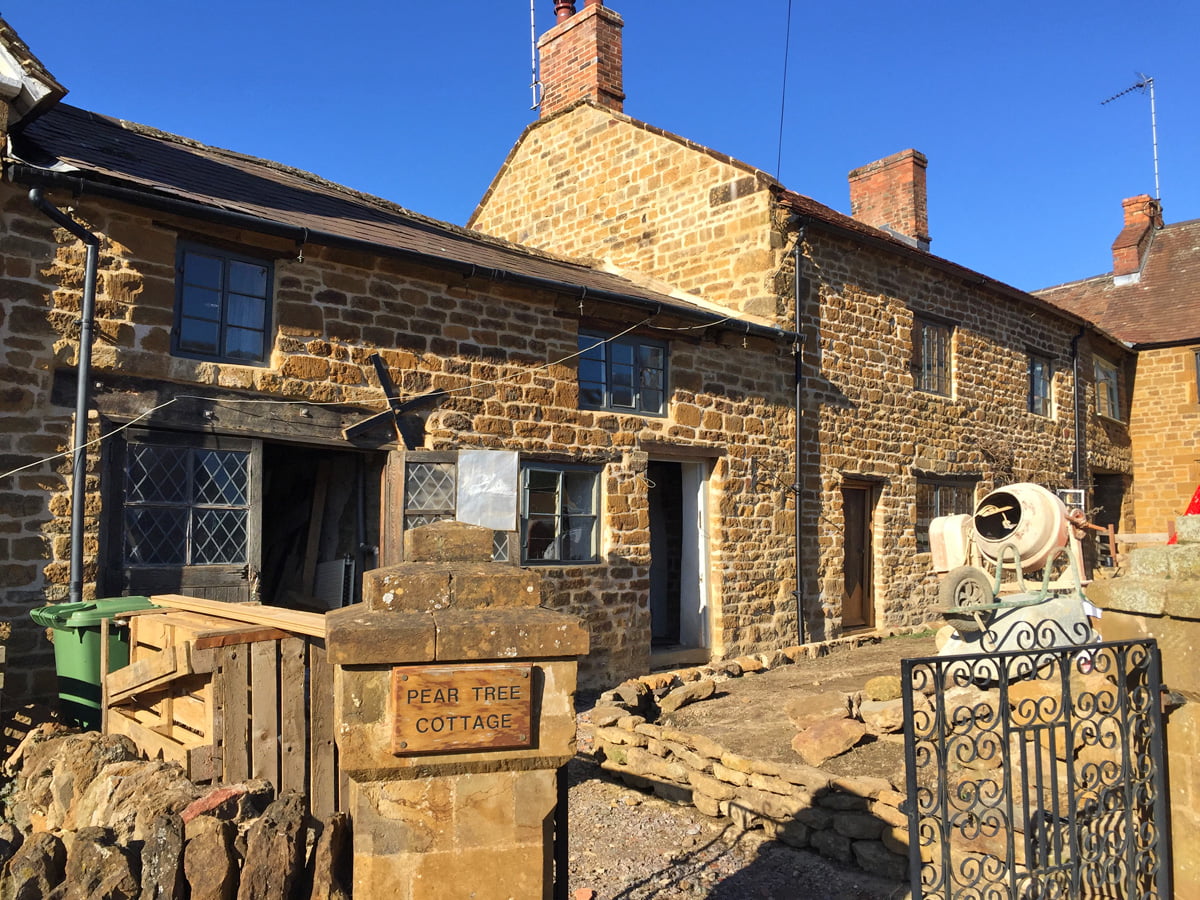 Is Spring here already? For the weekend, yes it appears it is. It's a balmy 20+ degrees here today, 3 weeks ago it was -8!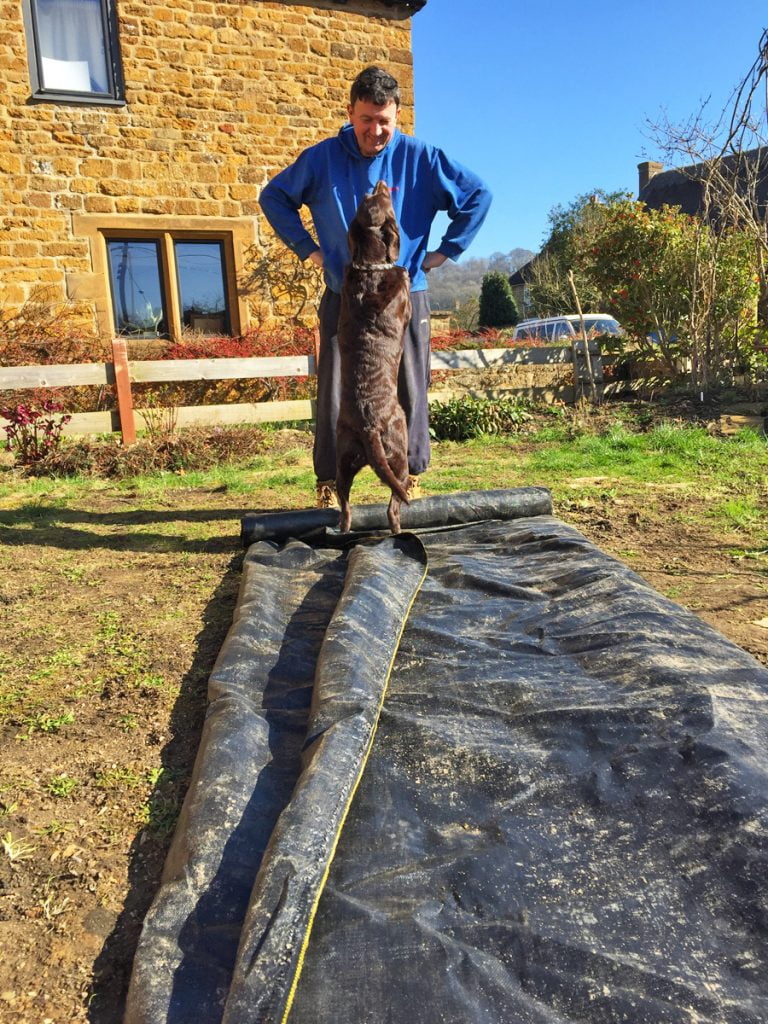 Jasper the dog is helping his best mate Colin roll up the membrane for the front pathway.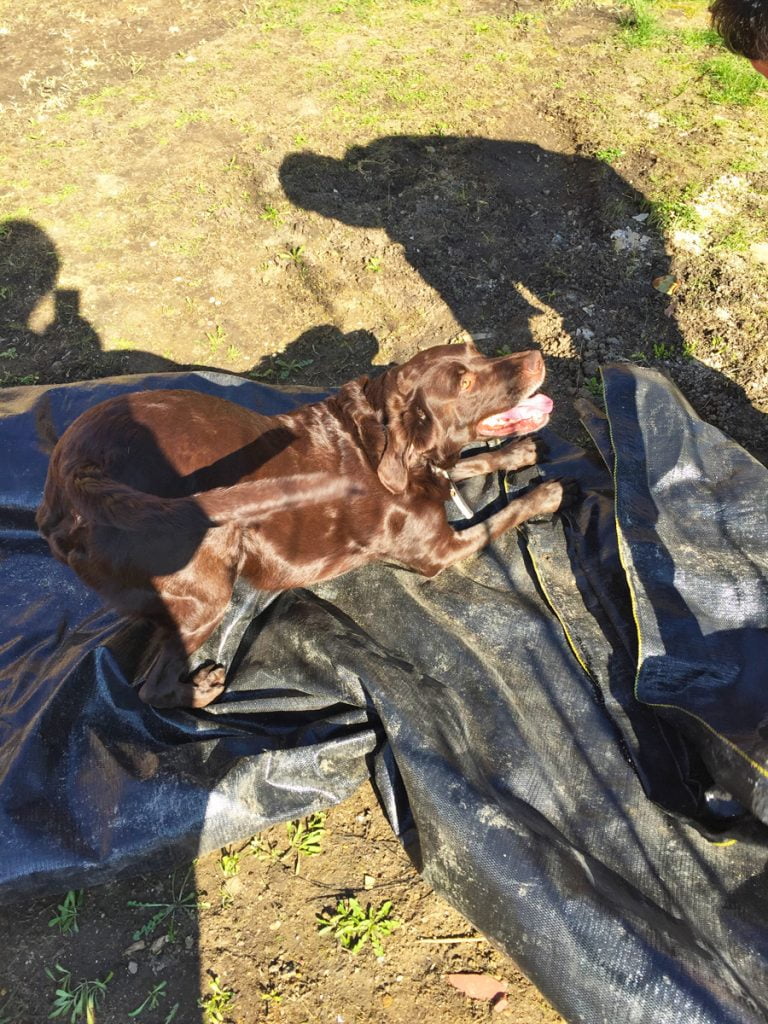 When I say helping…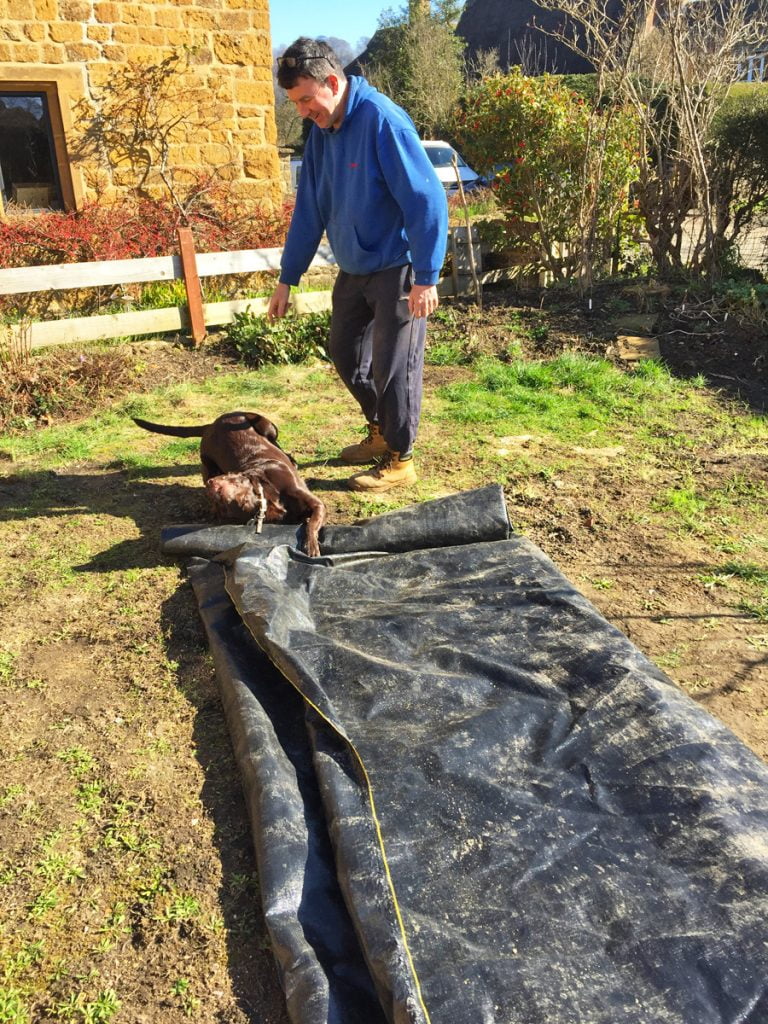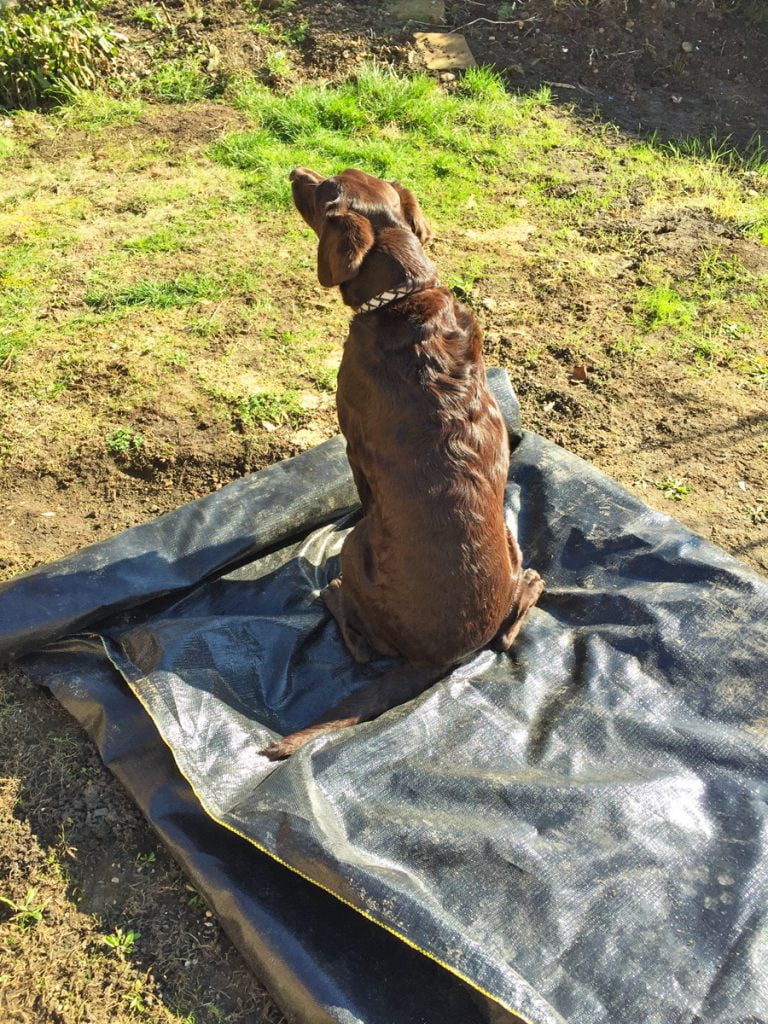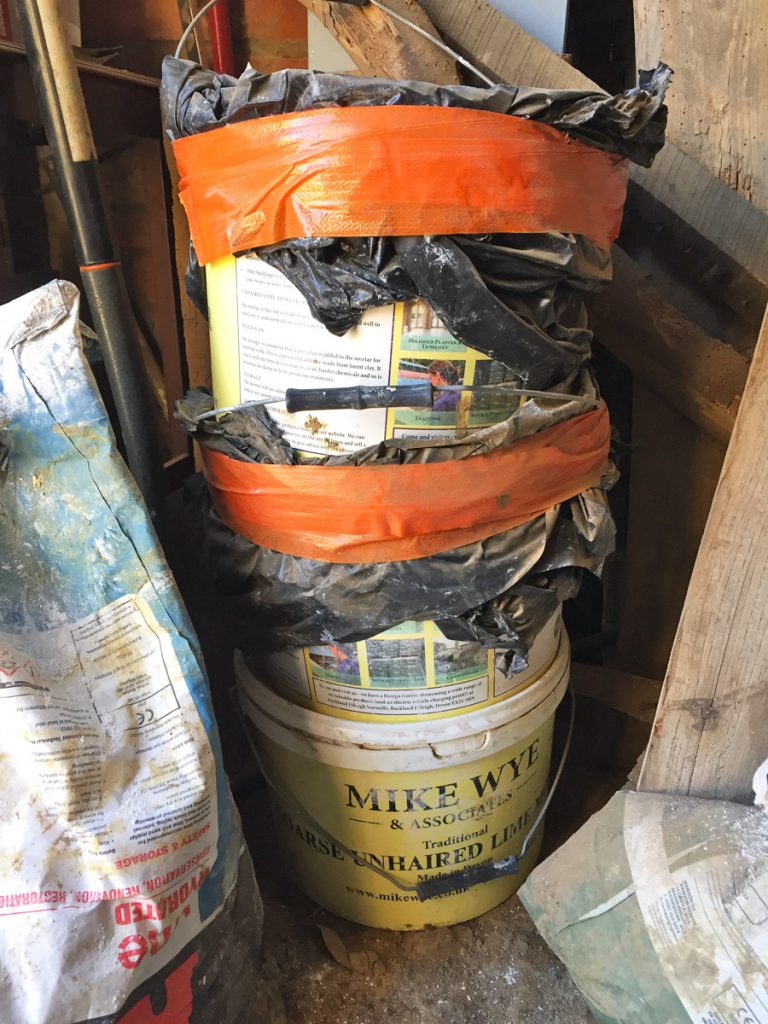 Going through the buckets and bags of lime plaster that we had left over, we appear to only have top coat, lots and lots of it. We do not have the second 'float' coat, un-haired lime, (I know that is what it says on the bucket, but this is filled with top coat), or the first 'scratch' coat, the haired lime, meaning Colin cannot attempt to finish the wall in the sitting room.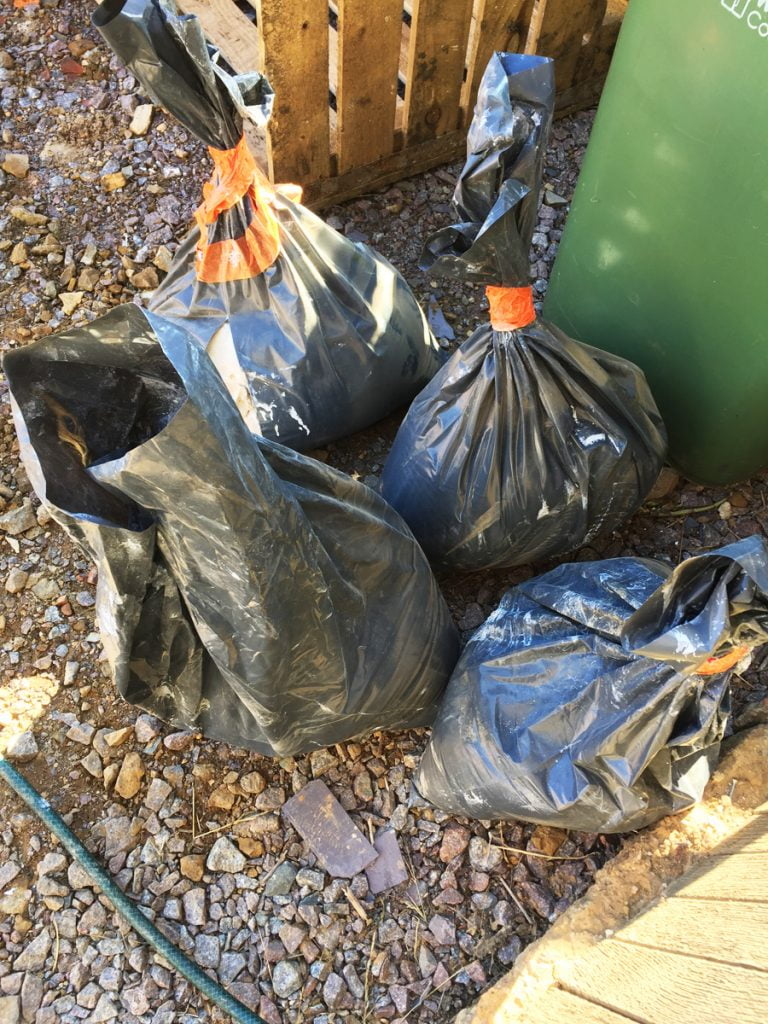 Bags of top coat. These are so heavy neither me or Cat can move them. They are like lead.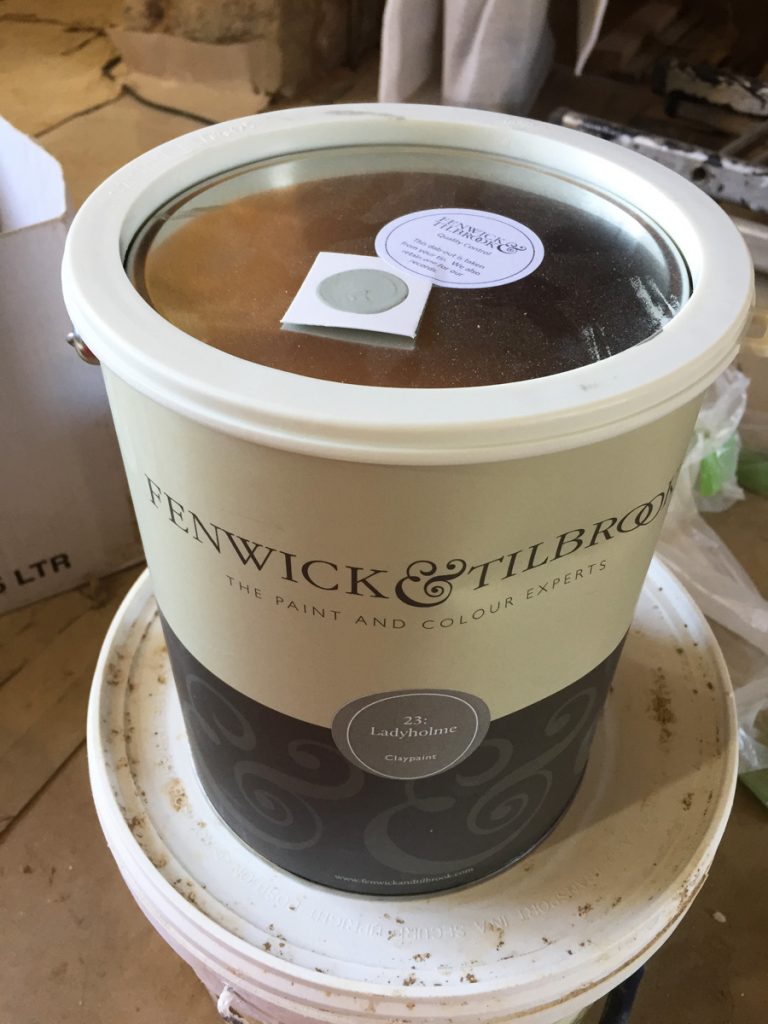 An exciting day! We are painting the lime plastered walls of the study with Fenwick & Tilbrook's claypaint in Ladyholme.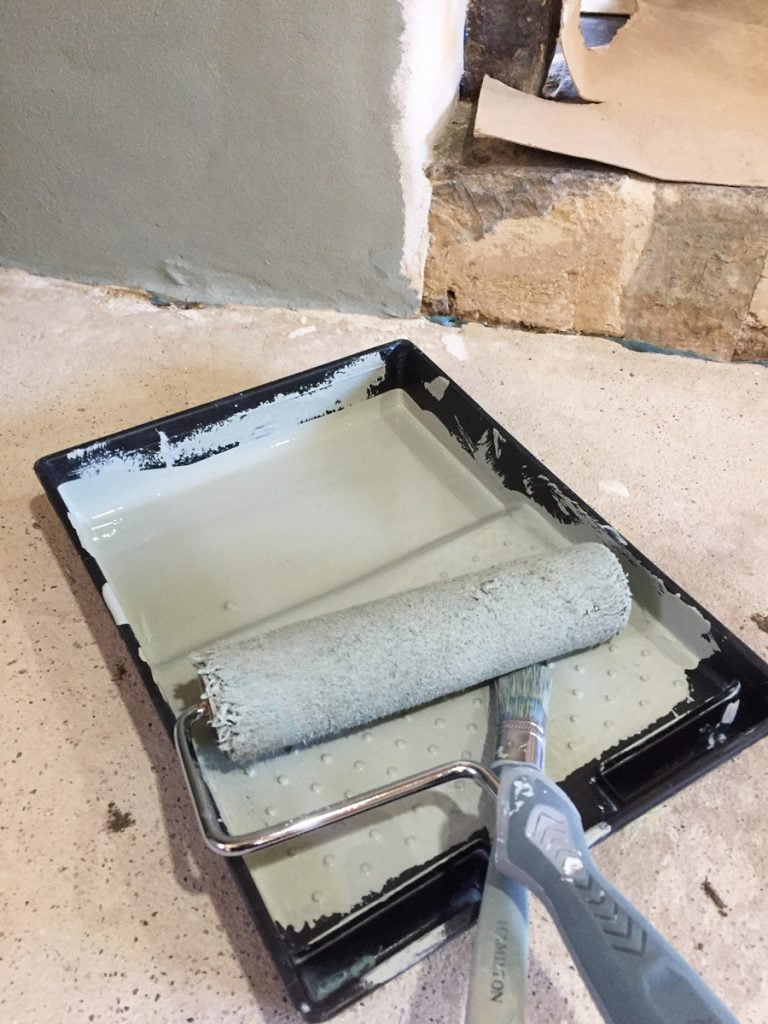 The colour is exactly what we had hoped it would be, the perfect shade of green/grey and not too dark, not too light.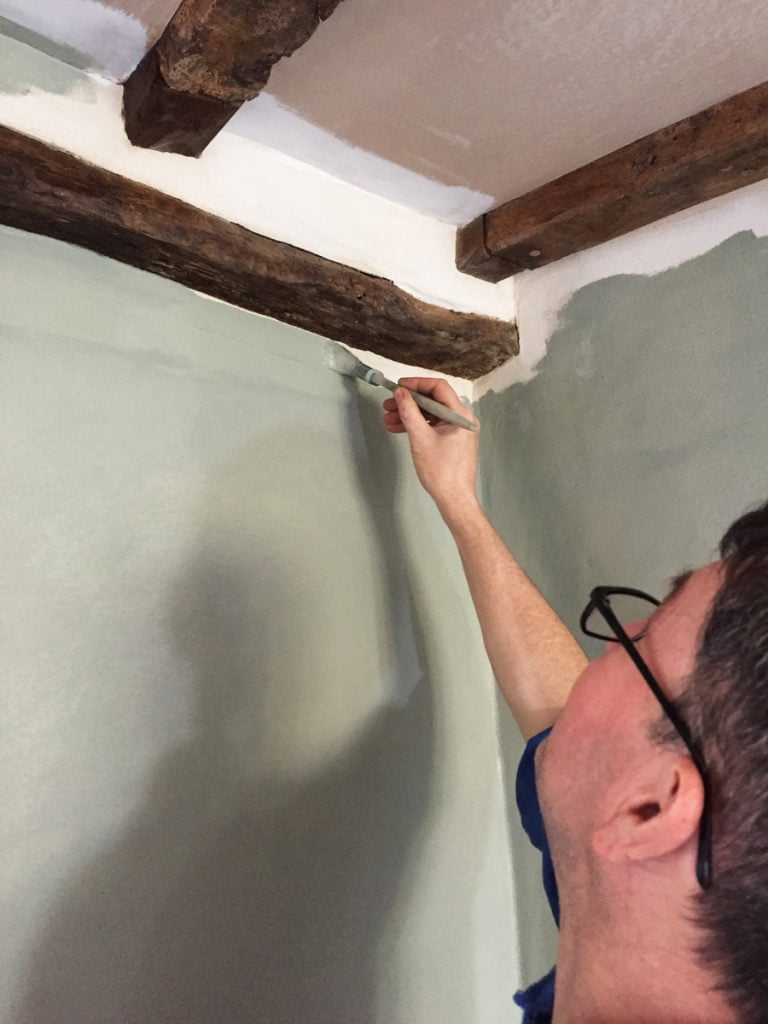 Colin is on 'cutting in' duties.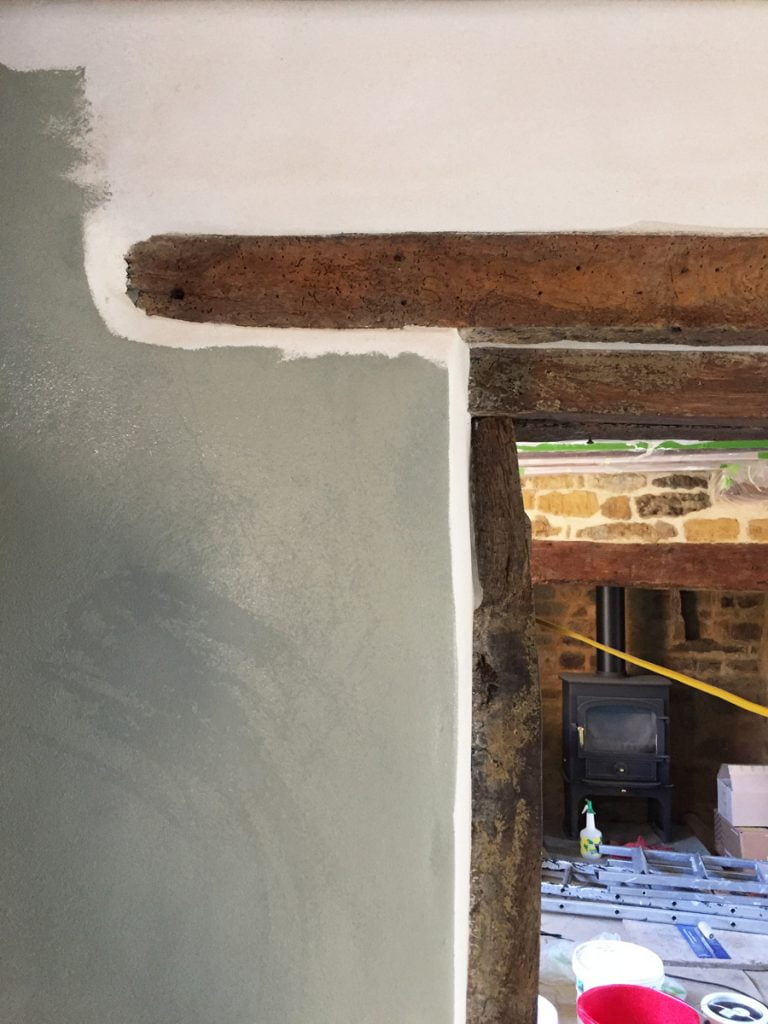 Another colour that complements the timber and stone brilliantly.
Teamwork!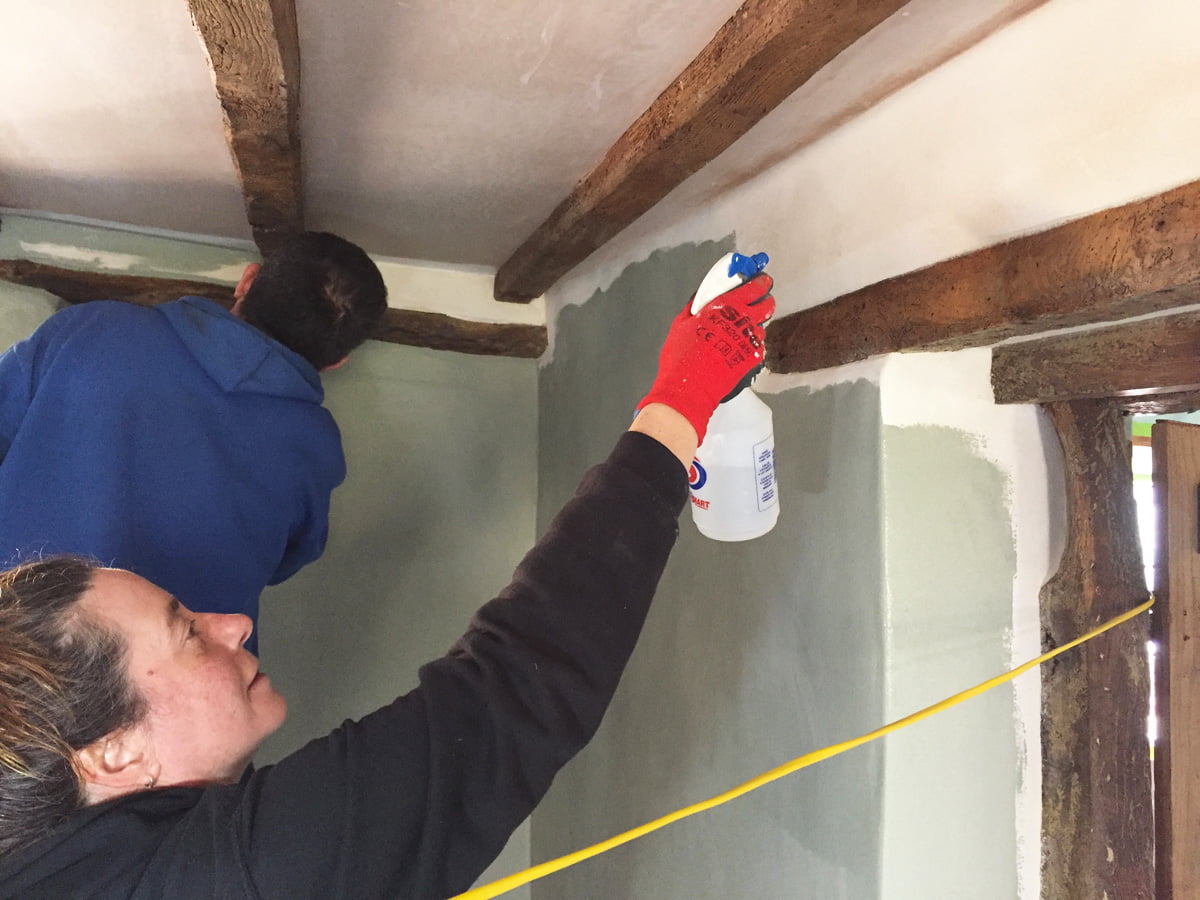 Spraying the walls down with water before applying the paint.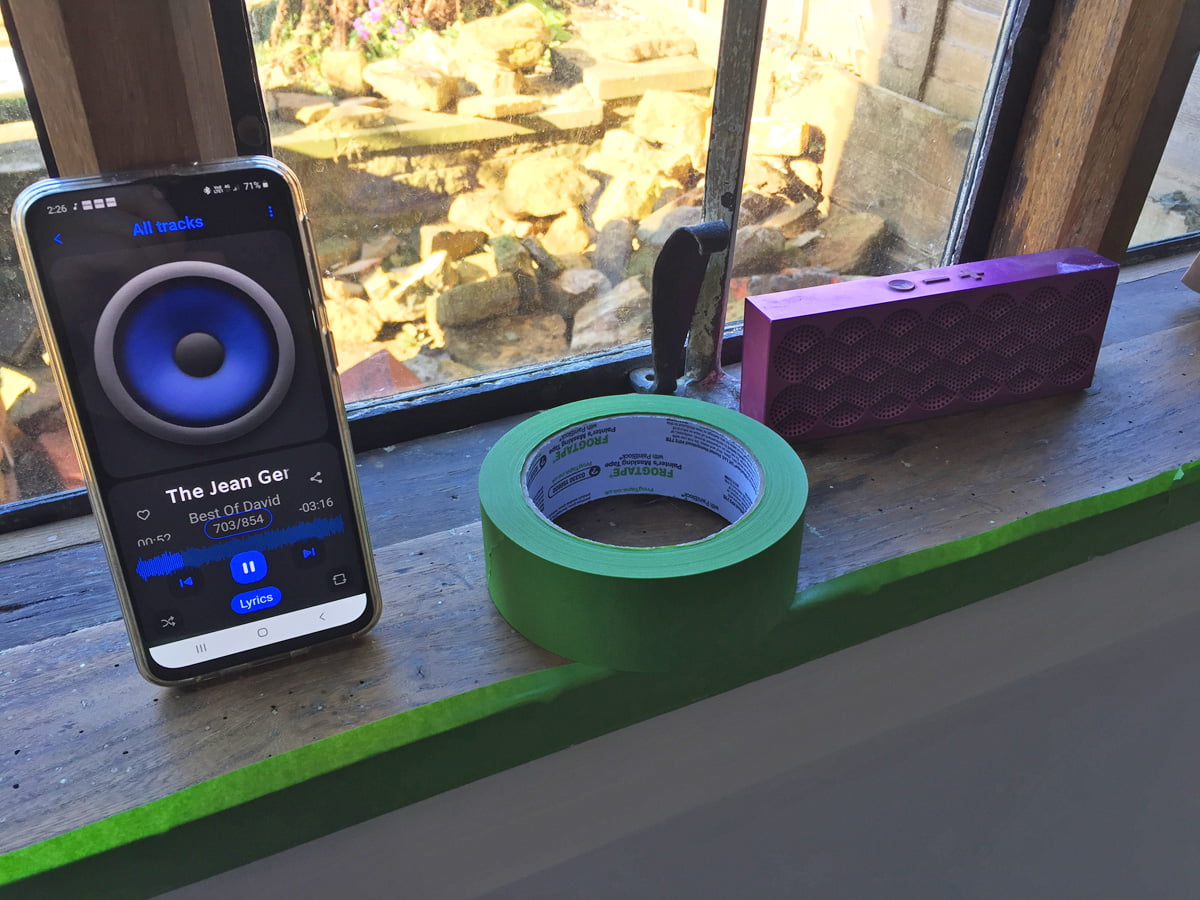 We are on the letter 'T' today. Who knew that David Bowie's Jean Genie is actually called The Jean Genie?!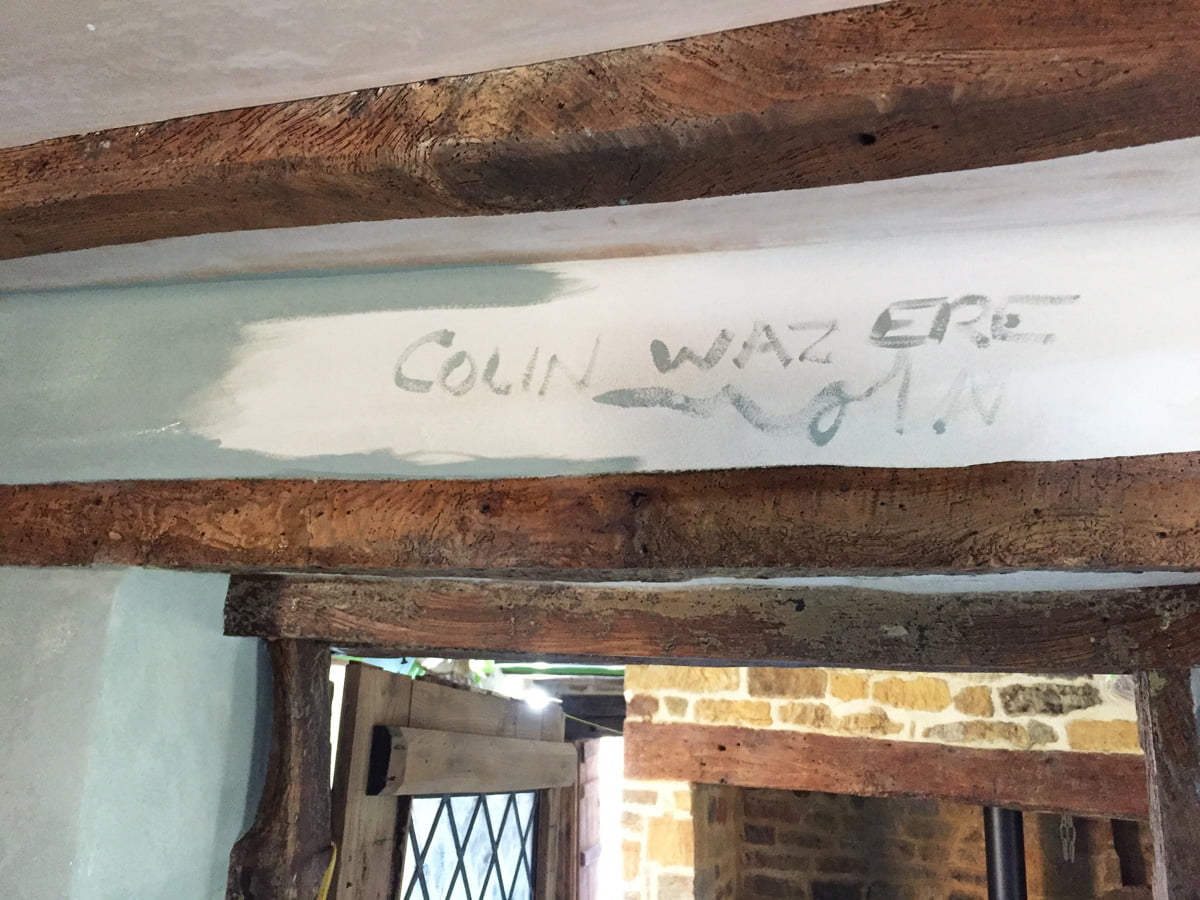 Hmm…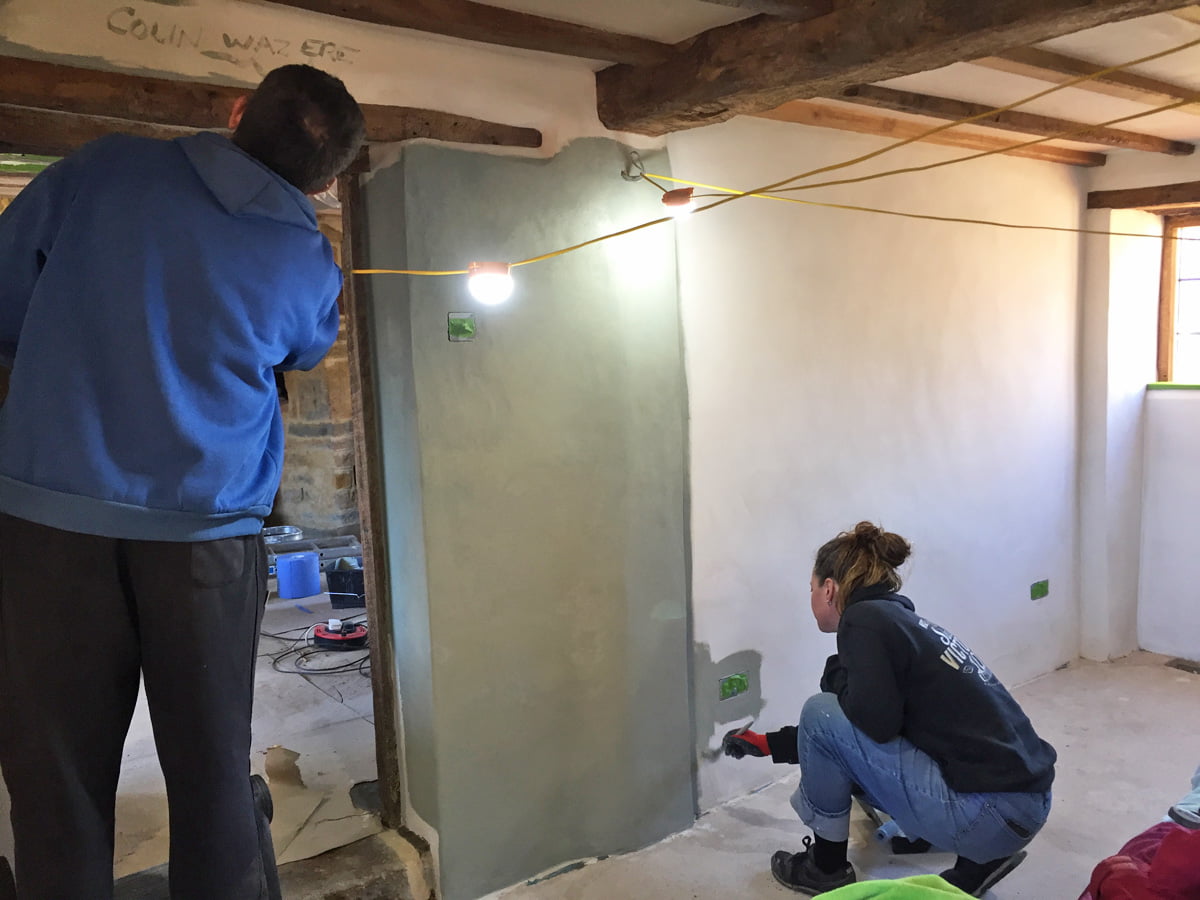 The coverage is great, this room may only need two coats.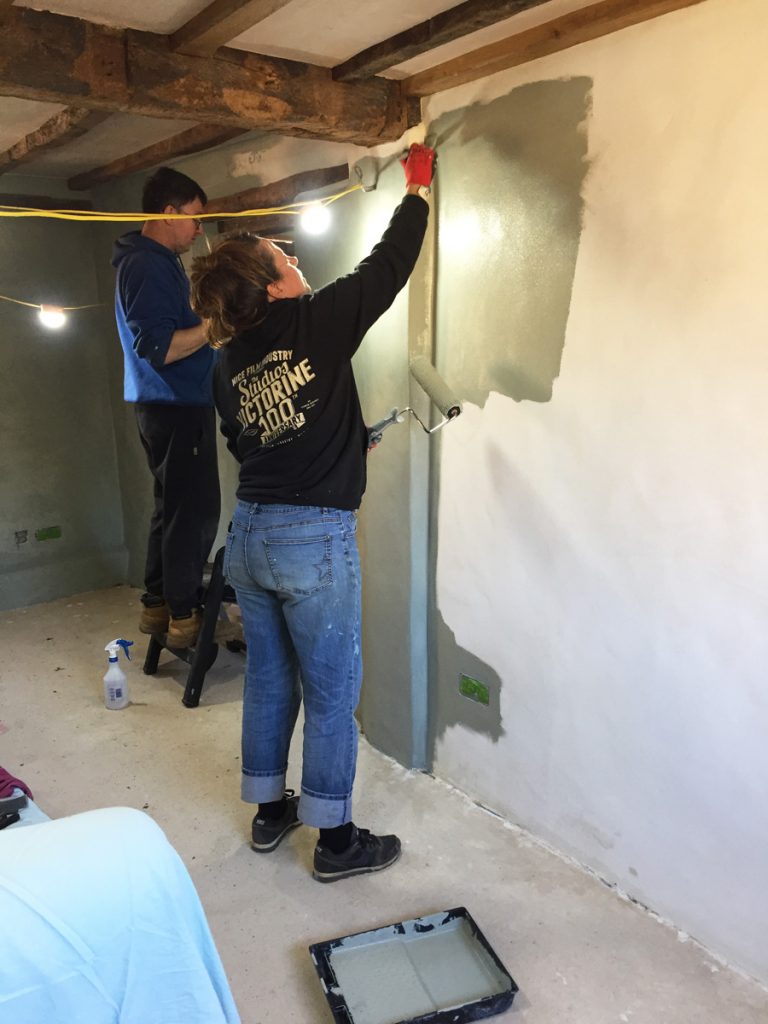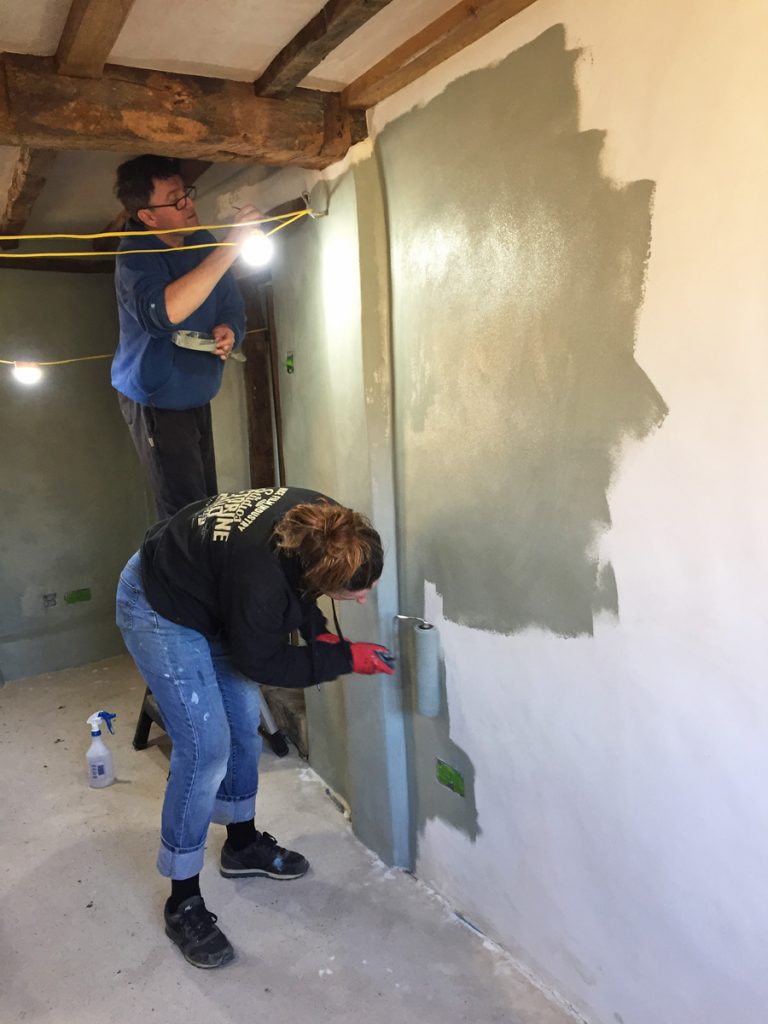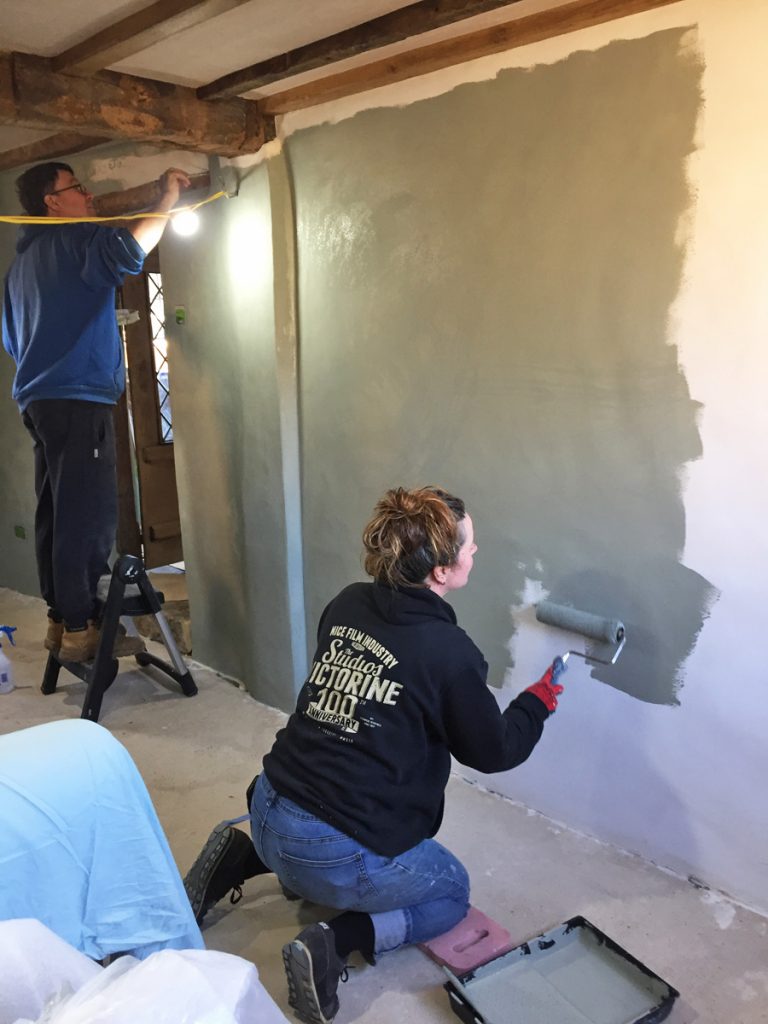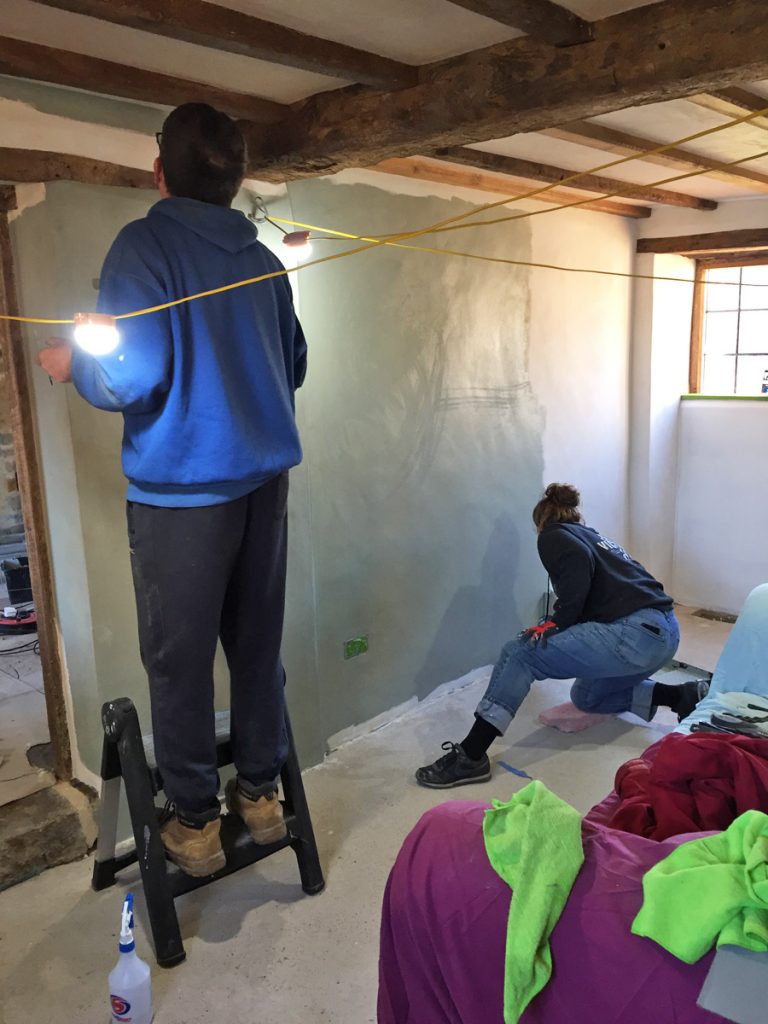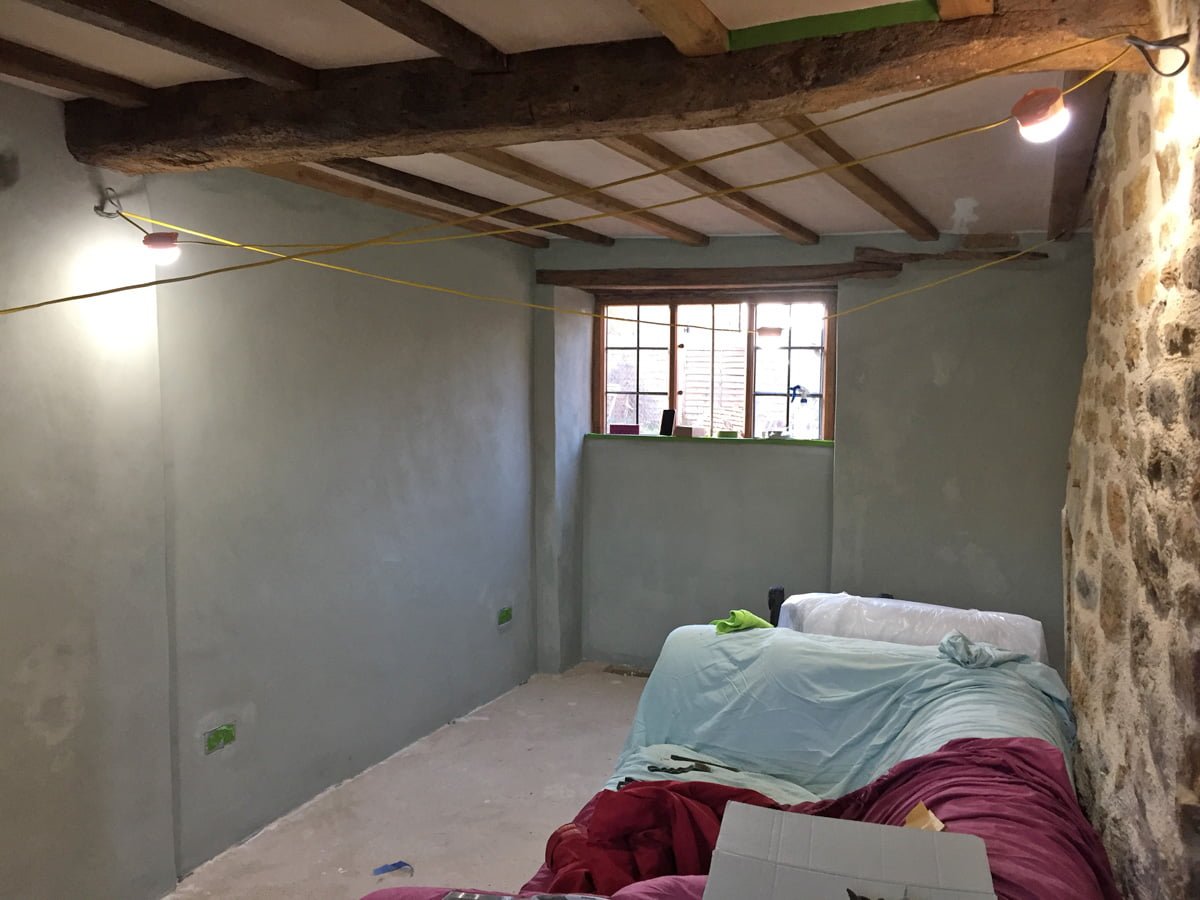 The colour makes the room feel much bigger (darker walls recede) and we absolutely love it!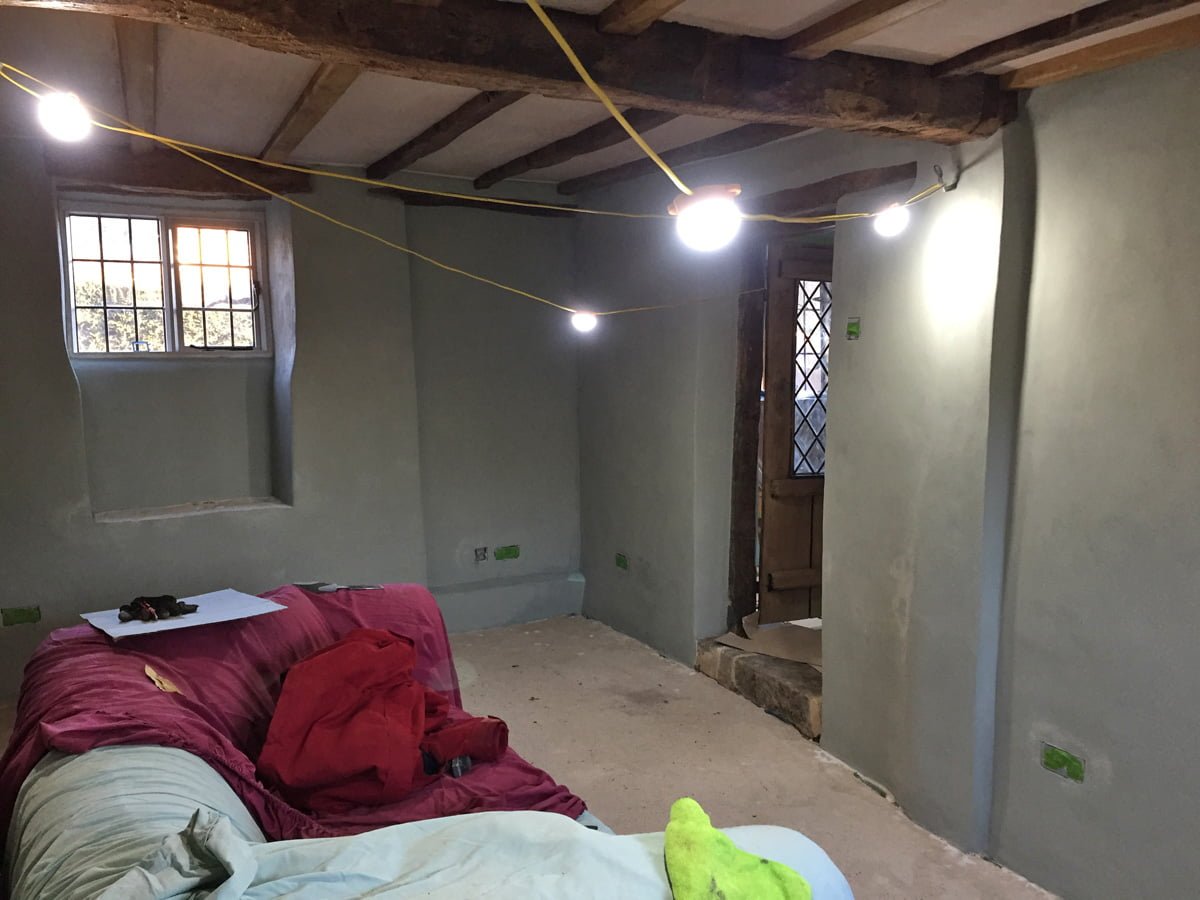 It also suits the house perfectly, a true historic colour.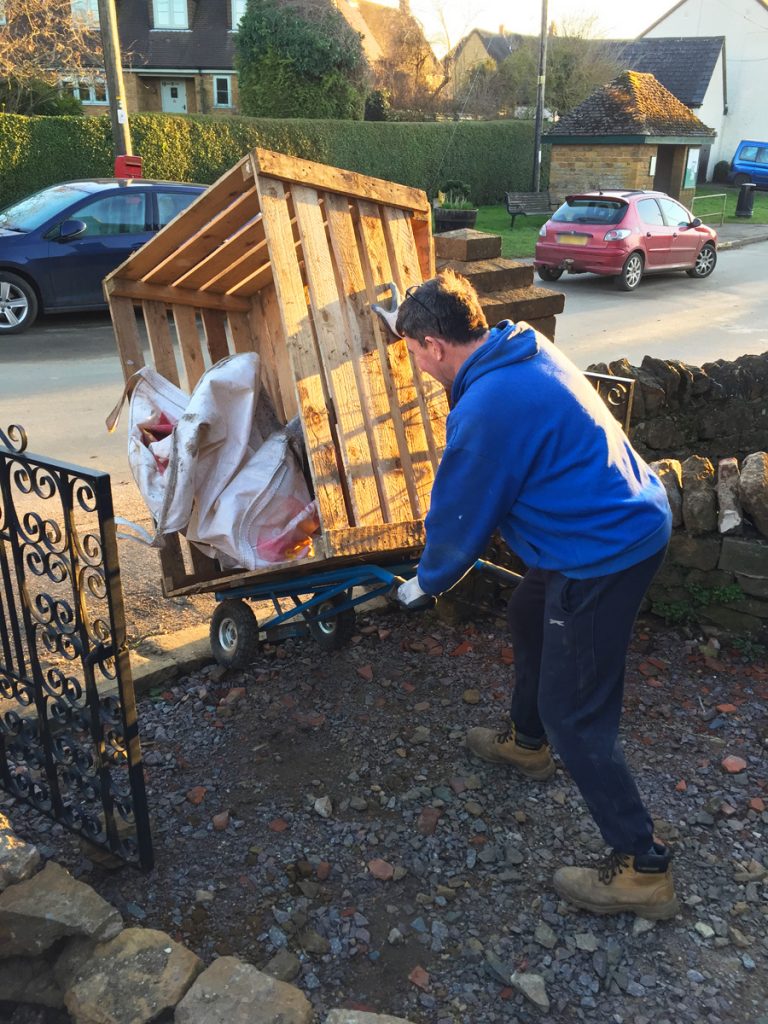 All the lime plaster was delivered last year in these massive crates. I think we had 12 of them in total, our builder and carpenter have made good use of most of them in their yards but we kept one and it will make a great log store in the back garden. Just got to get it there (it weighs a tonne!)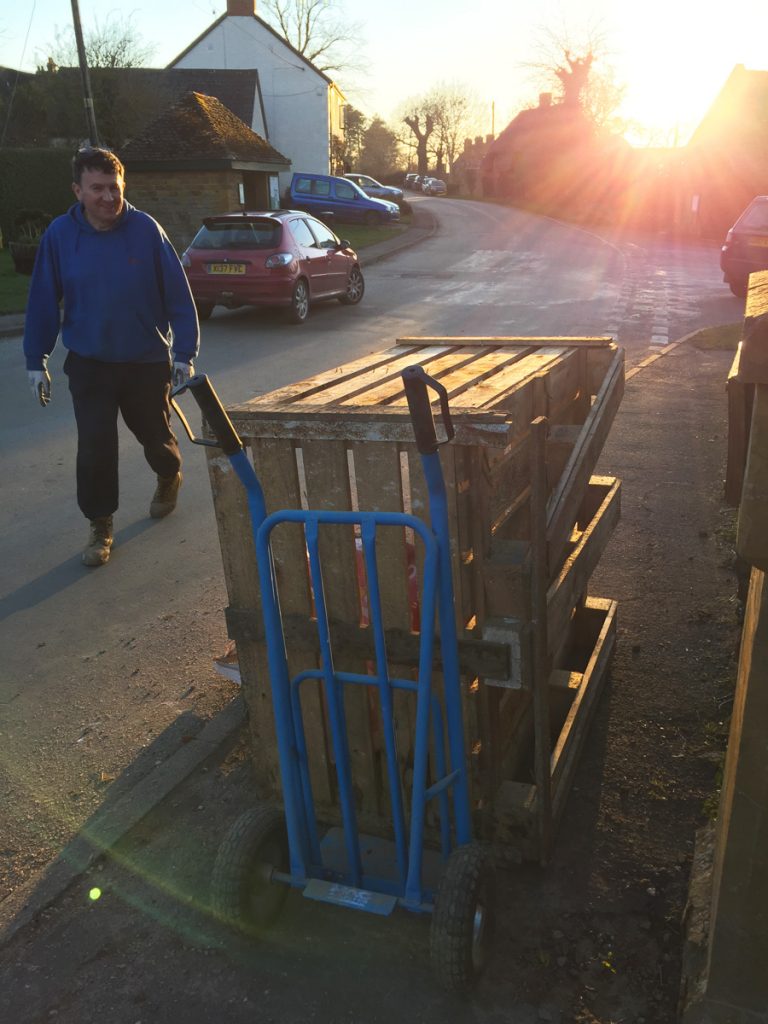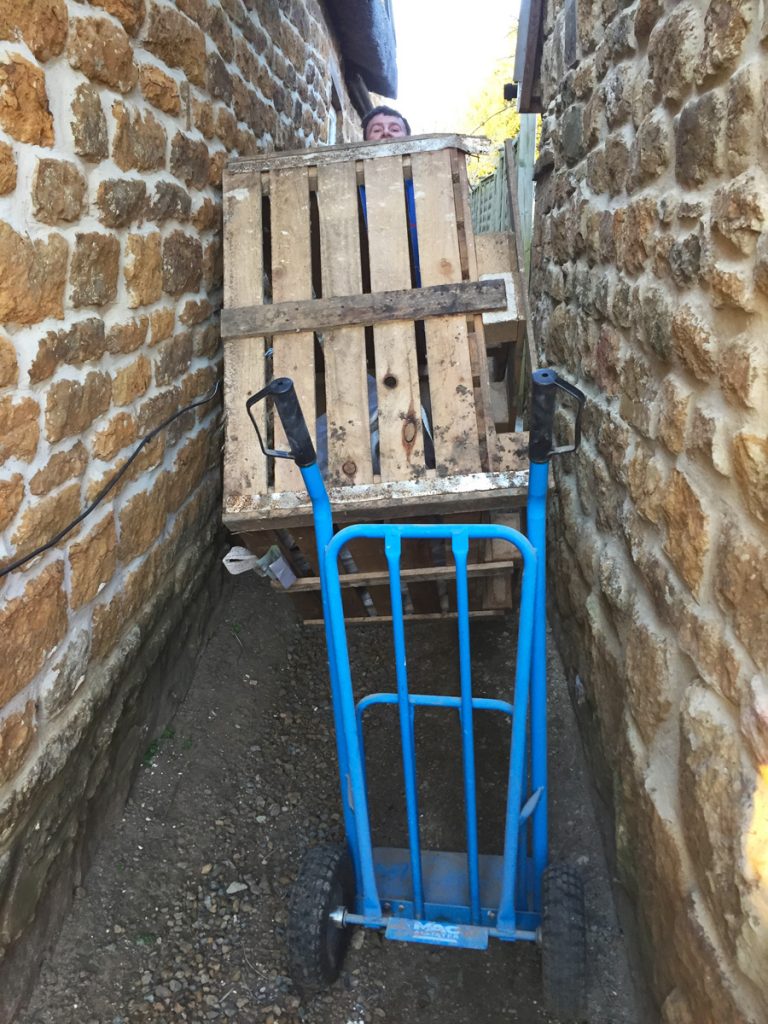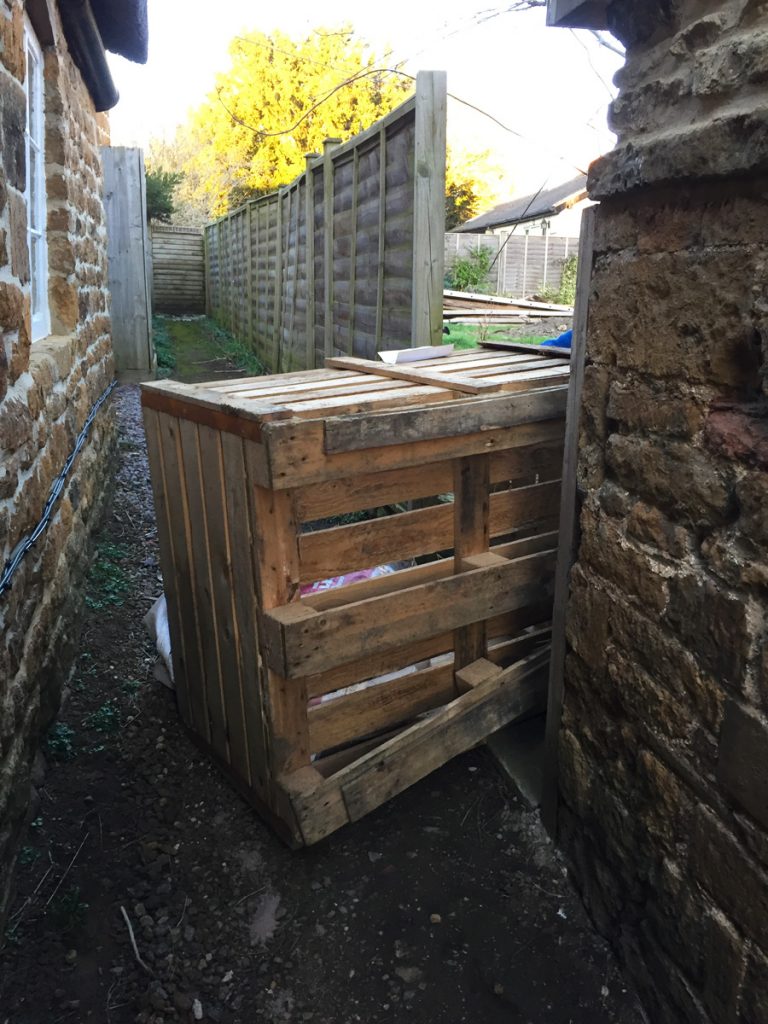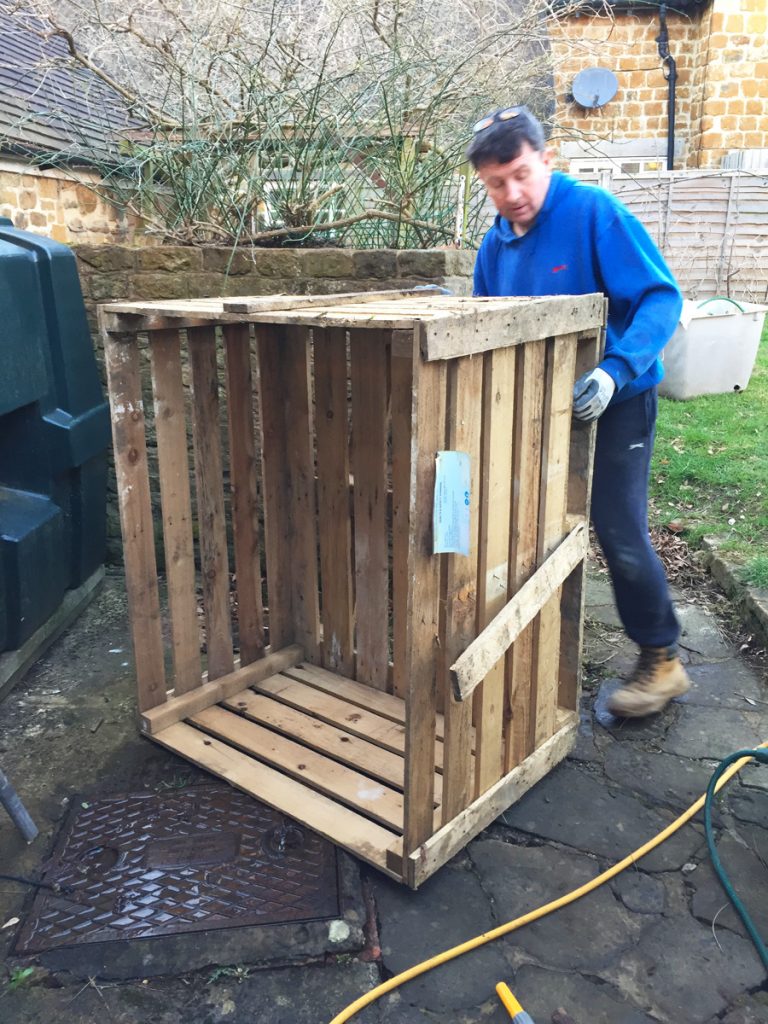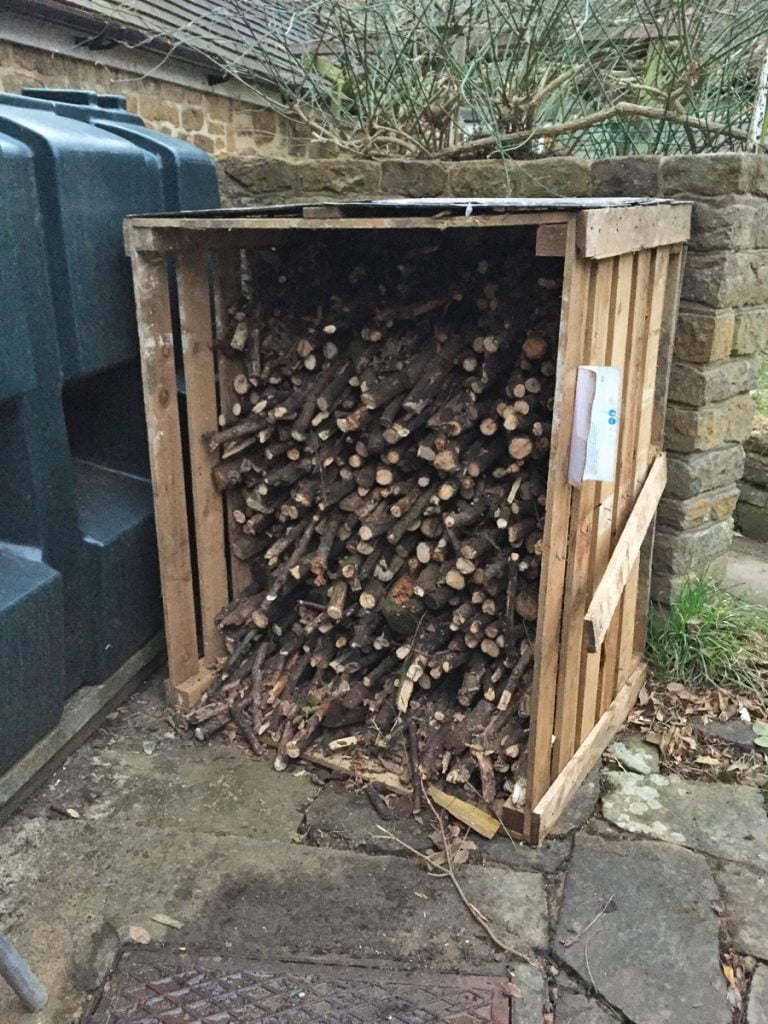 Our new log store. It even has a slate roof to keep the rain off!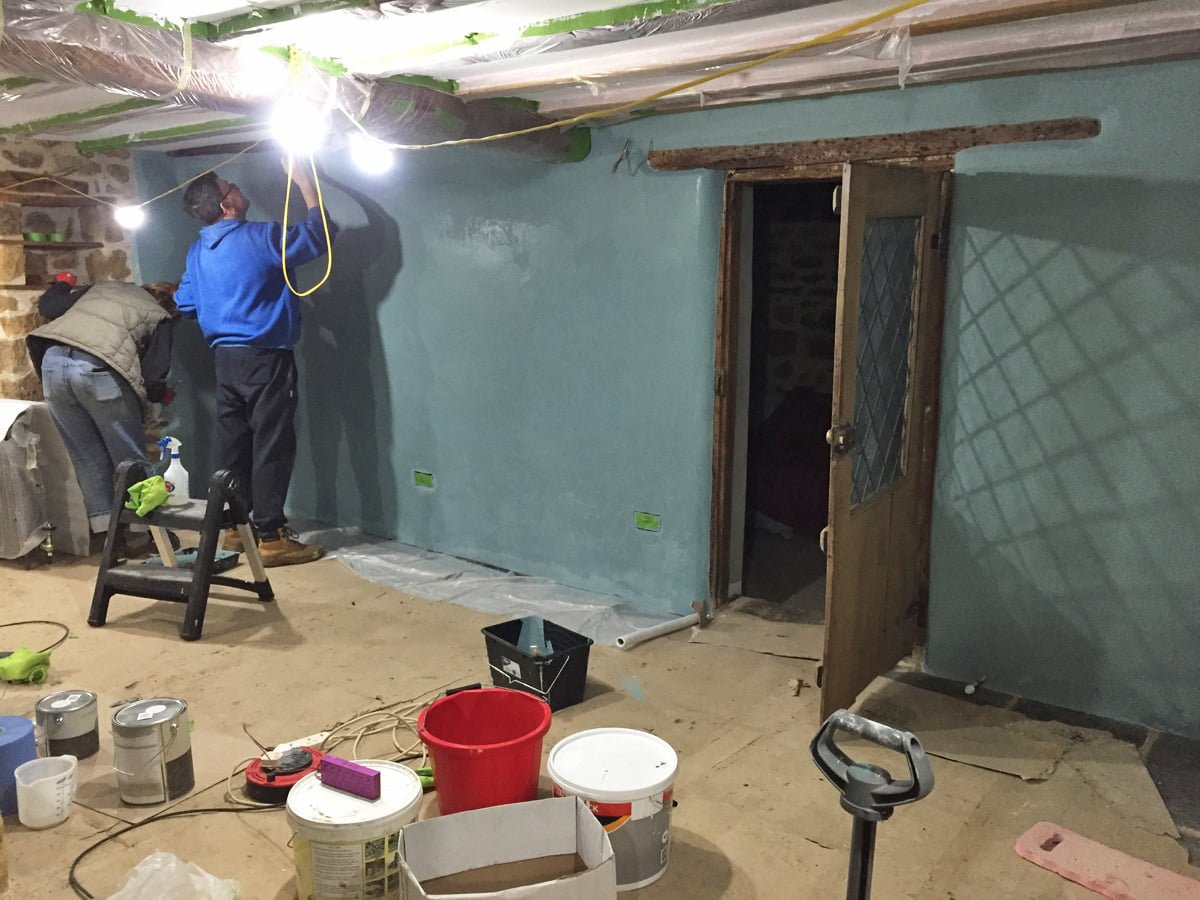 Cat & Colin are on a roll today, so work into the evening painting the second coat of Fenwick & Tilbrook's claypaint in Aged Copper on the sitting room walls.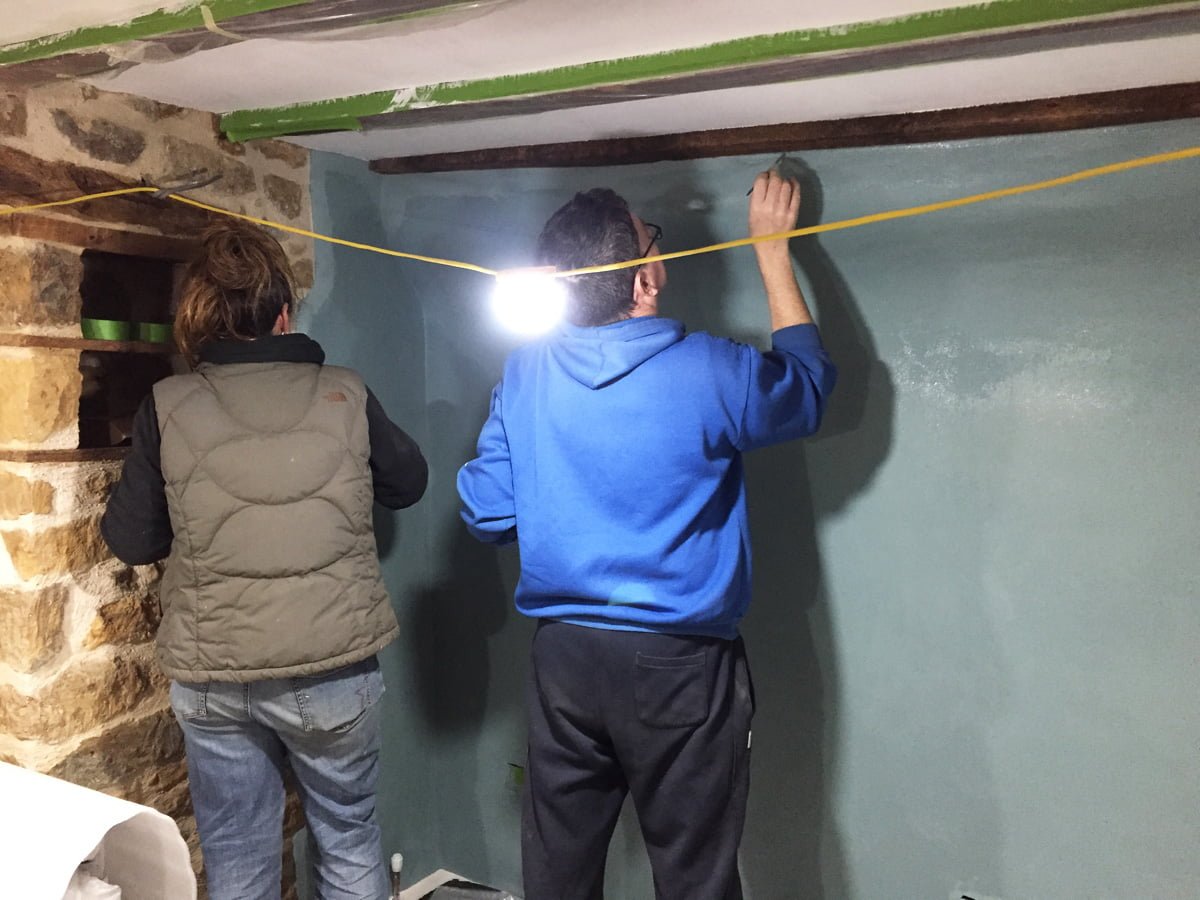 What a team!