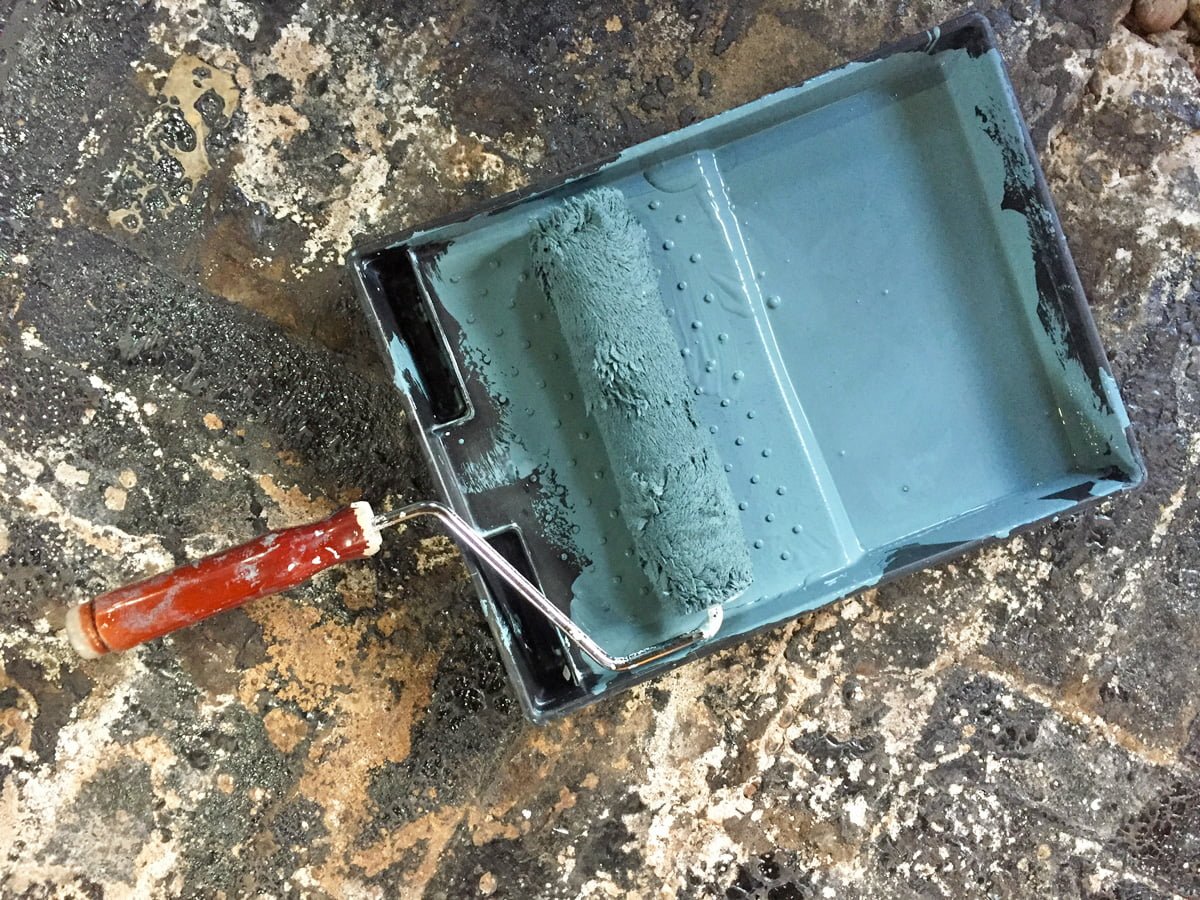 Cat is on a mission to get the dining room decorated today! Sam is back tomorrow to fit more electrics and the plan is to fit the dining room lights, so Cat has a 24hr deadline…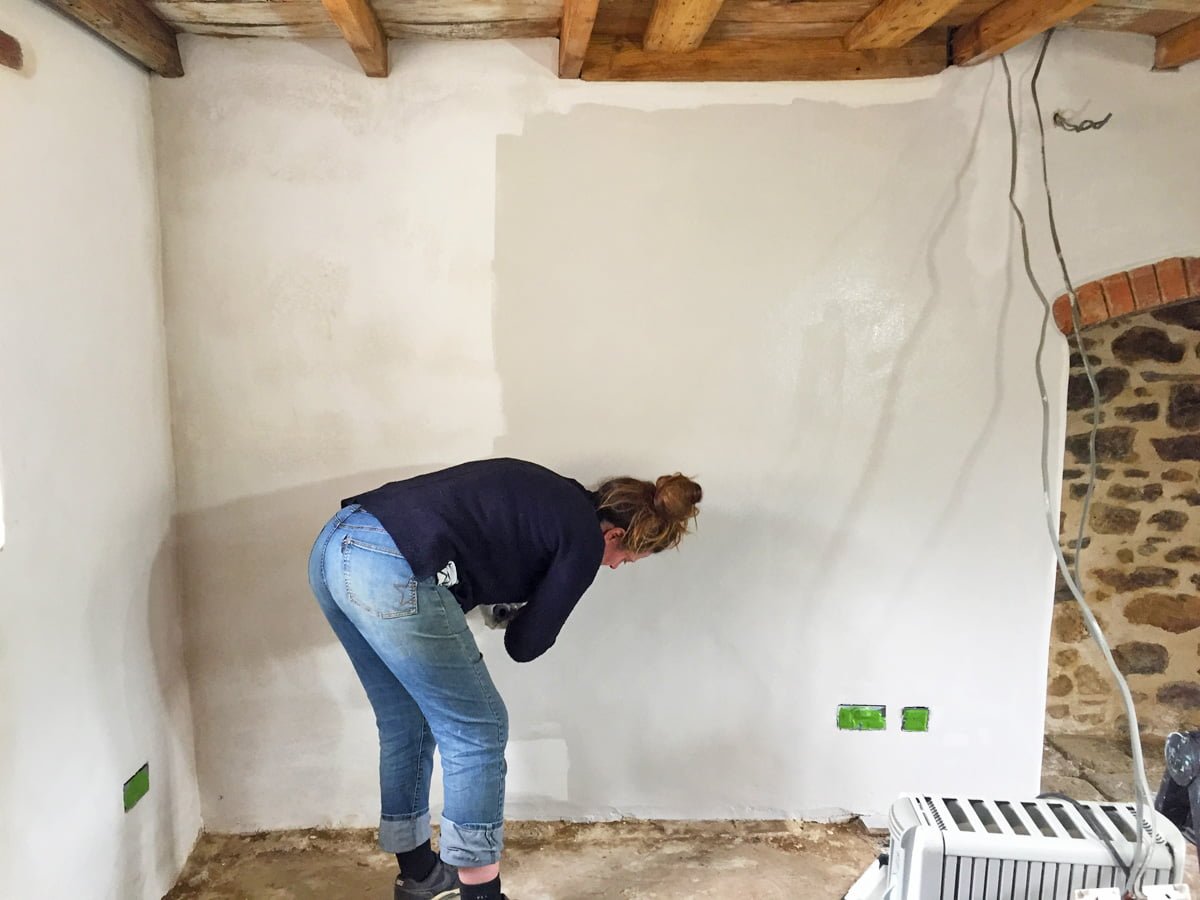 This is the last room with lime plaster to decorate and we have bought Fenwick & Tilbrook's claypaint in Sheringham Beach for two of the walls and Still Norfolk, a rich denim blue, for the front wall.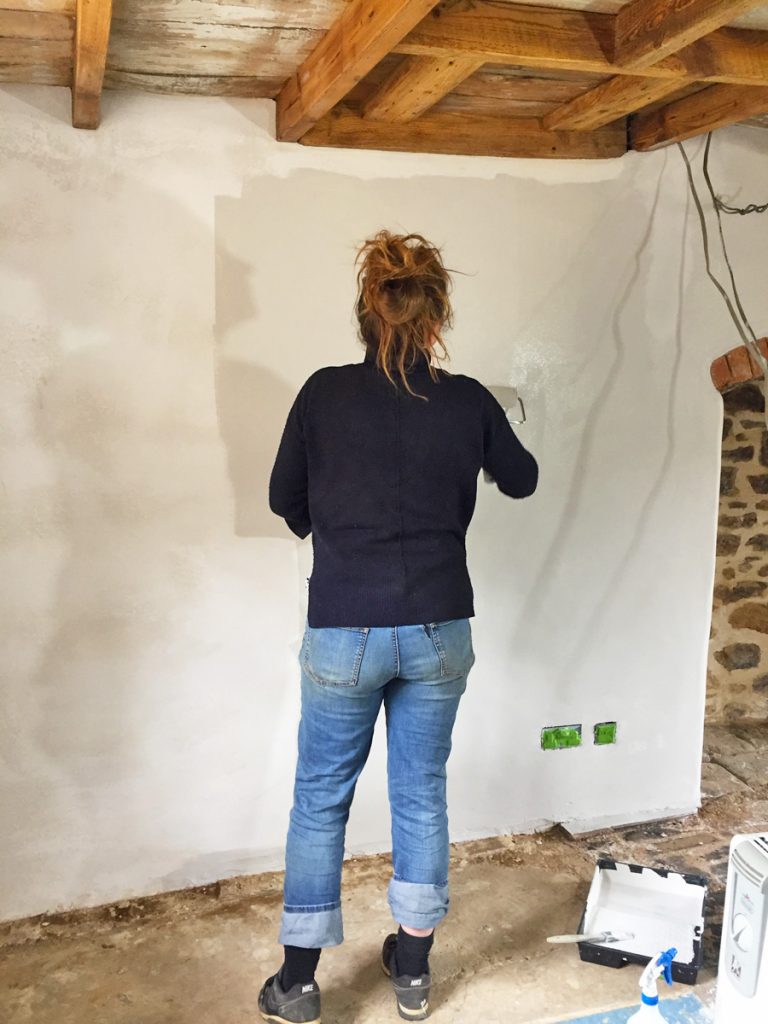 This colour is similar to the natural lime colour, just a shade darker.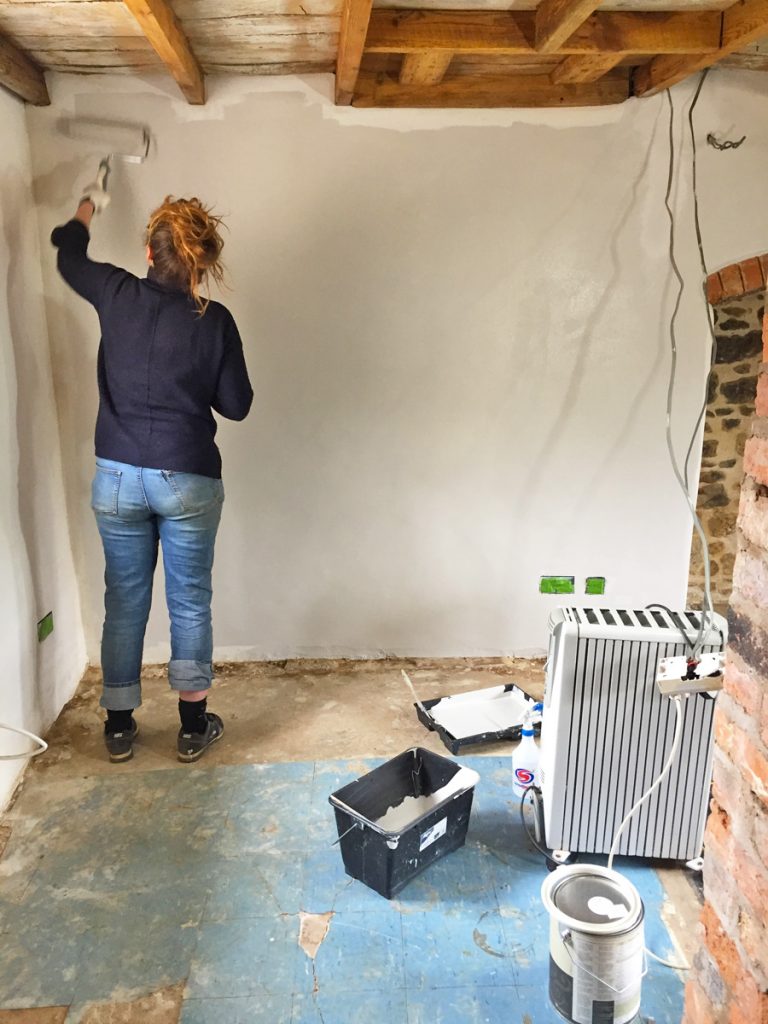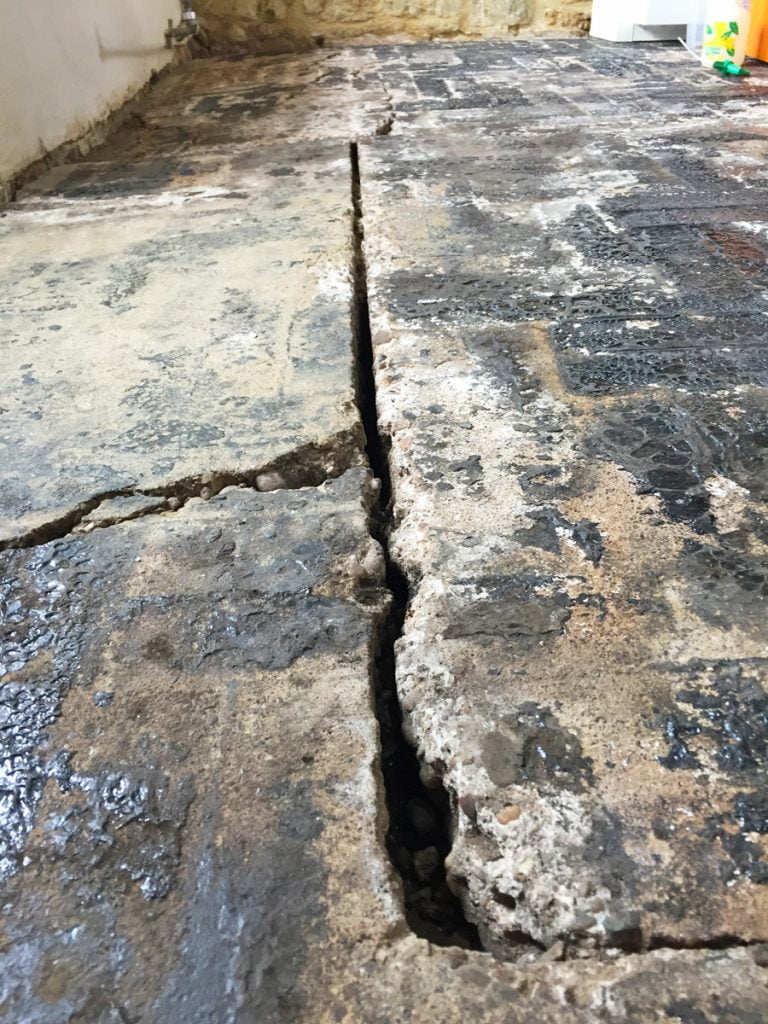 One of the cracks in the concrete floor caused by tree roots.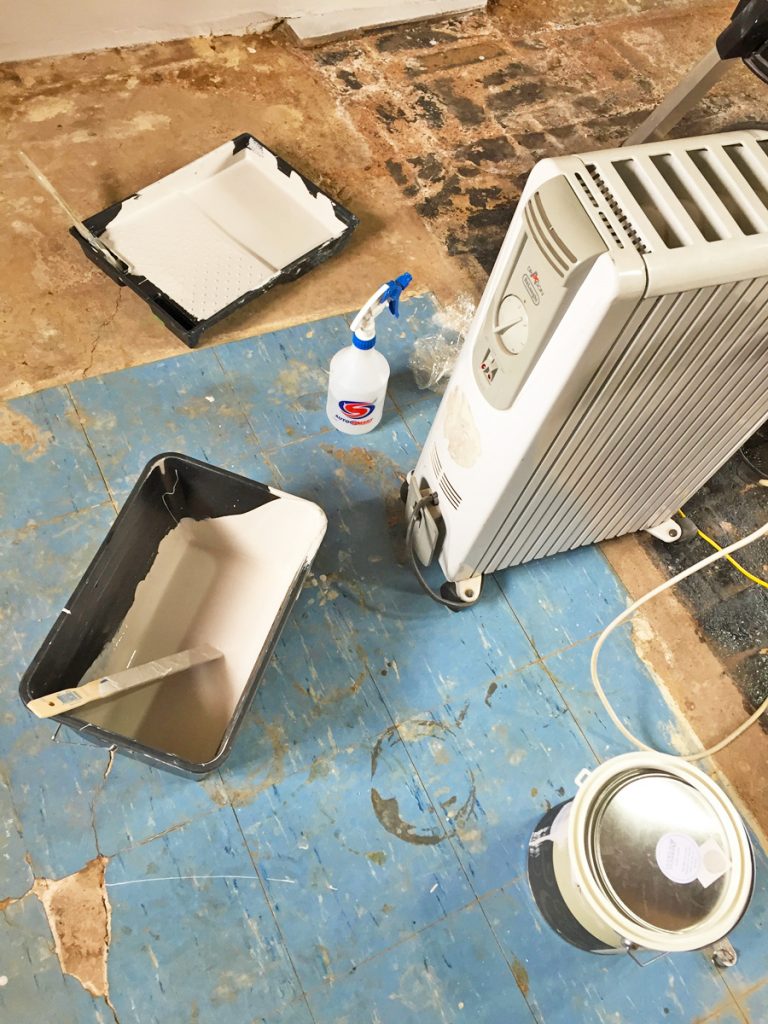 The beauty of claypaint, unlike limewash, is that it is much thicker so you can apply it with a roller saving so much time. We do still need to spray the walls down with water prior to painting as the lime is so porous.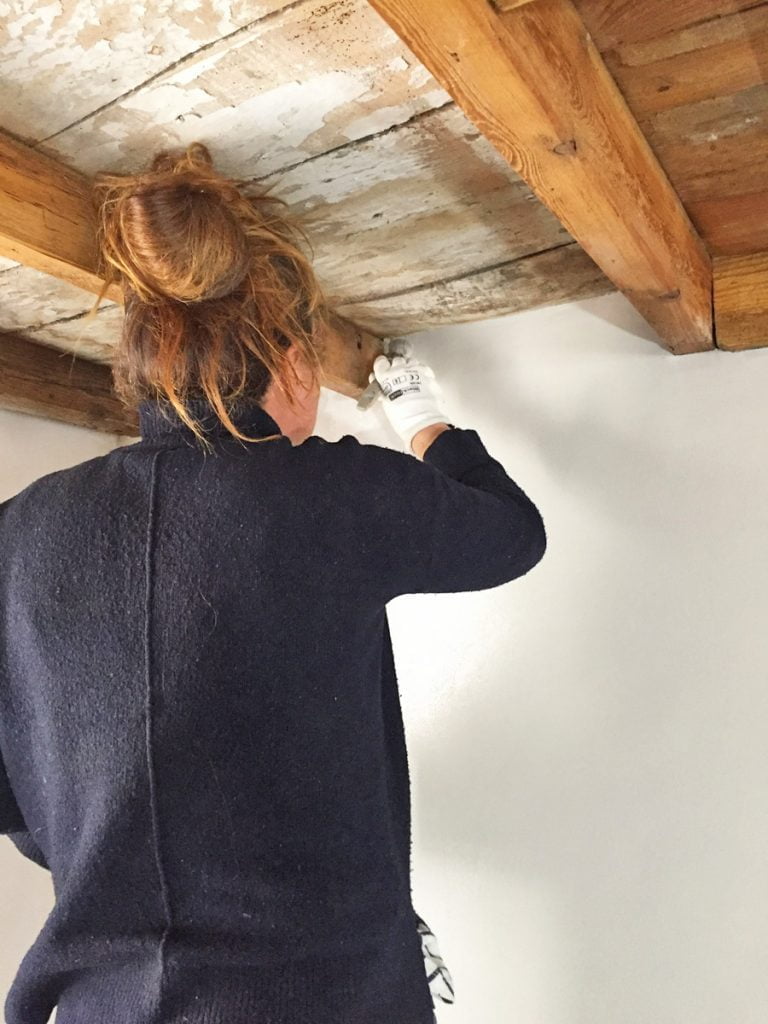 Cutting in around the old timber joists and ceiling.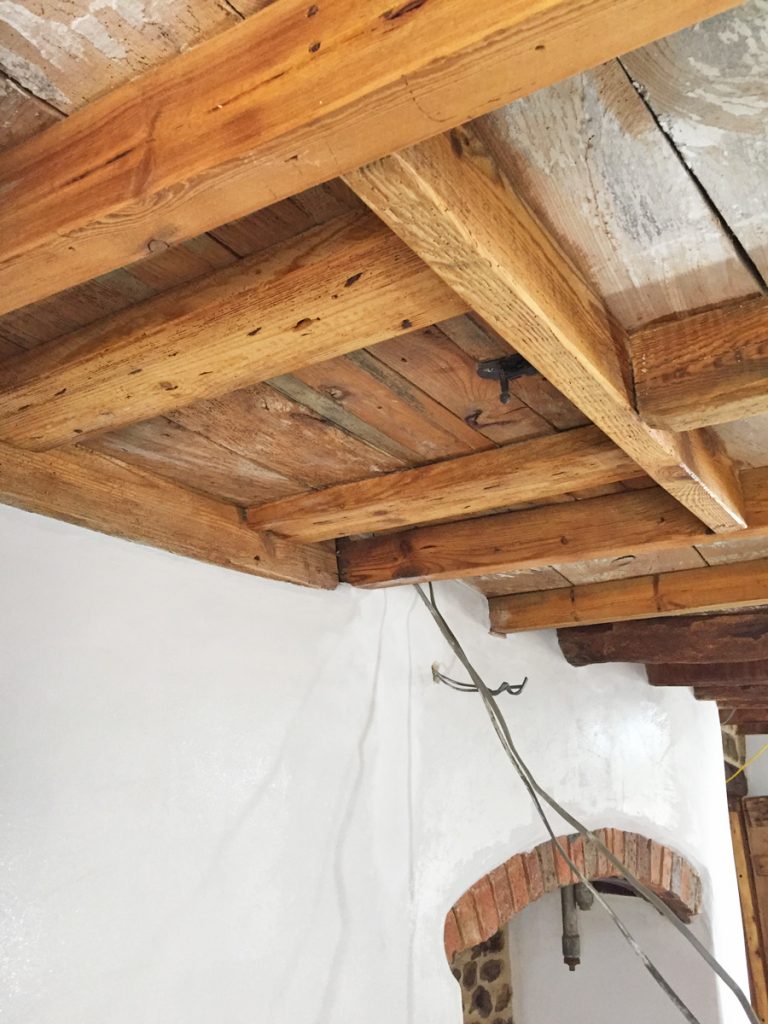 Our trap door is still closed unfortunately (sorry Luke!) and will be until phase 2 unfortunately. There is a stud wall over the top of it upstairs (the wall of the cupboard in Cat's bedroom eaves).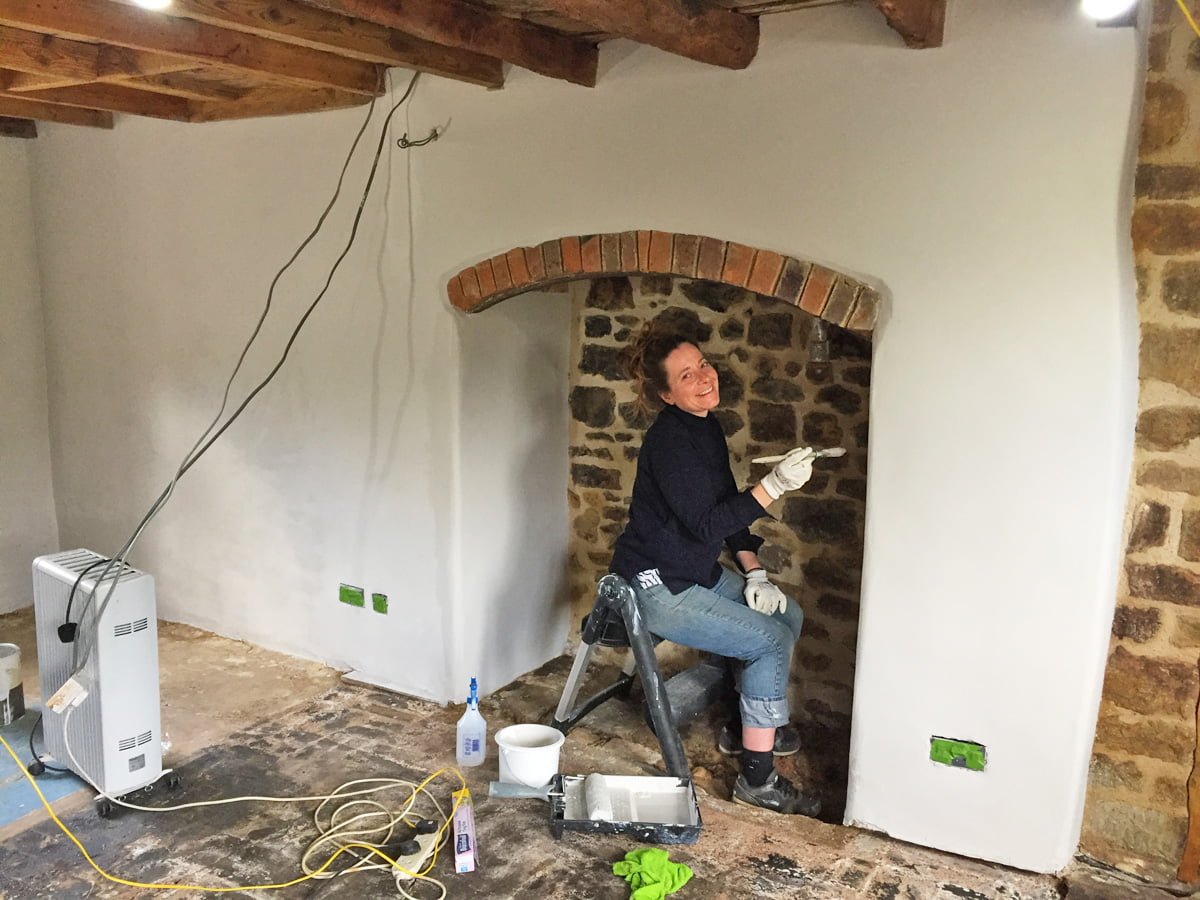 A rare photo indeed. Cat is smiling! She's also done her roots, can you tell?
The awful brick pillar that is holding up this side of the house (it really is) is getting painted the same colour as the walls to try and disguise it a little.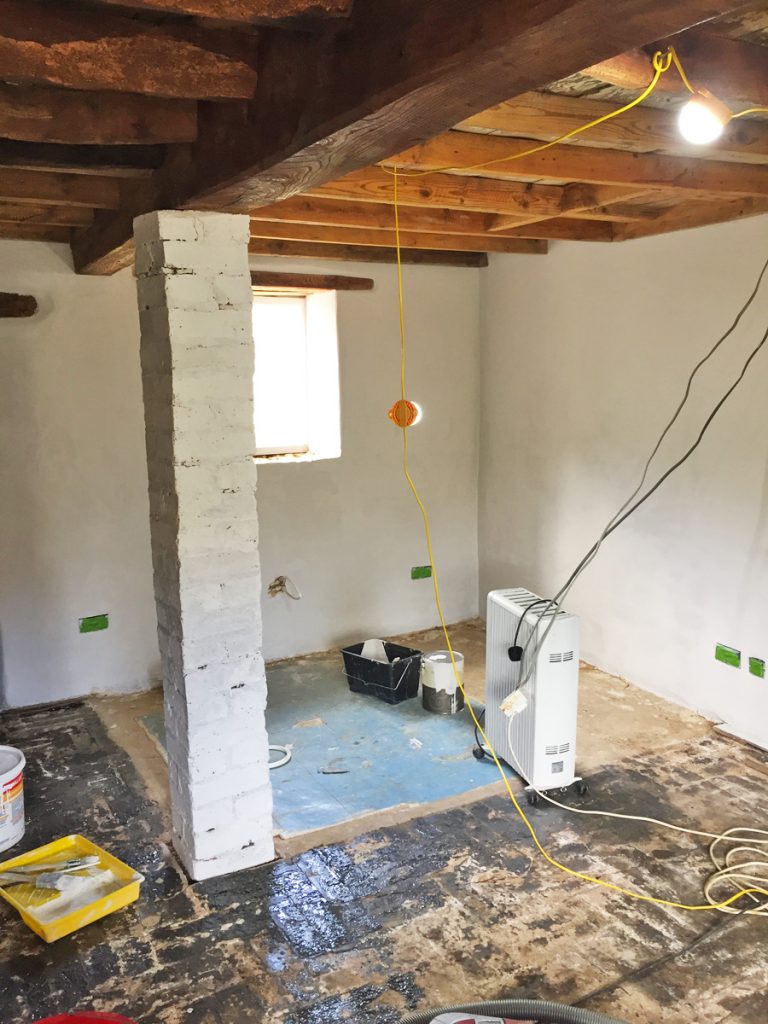 It will need the bigger gaps filled and then a couple of top coats added but it looks better already.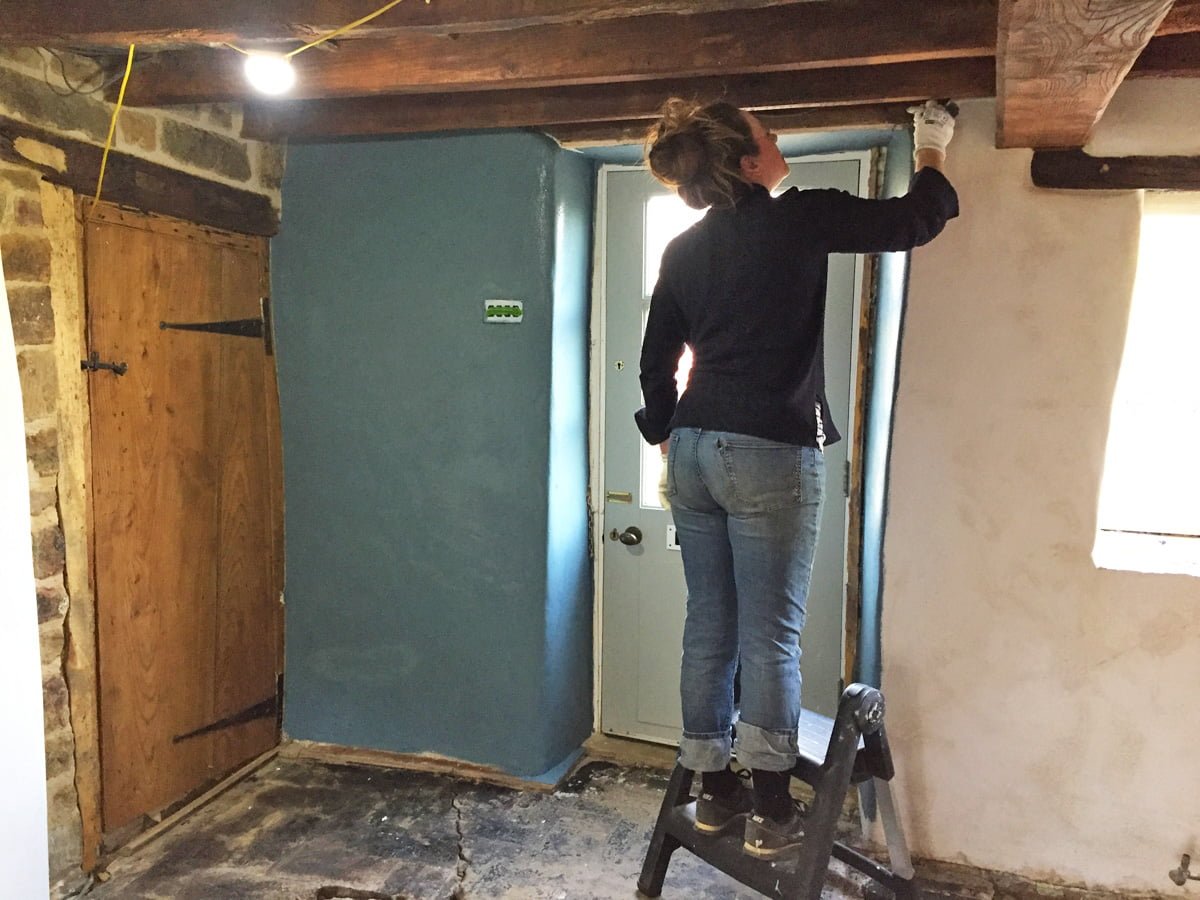 The lovely blue colour going on. This wall is always going to get the most wear (this is where the front door is) so being pale is simply not practical as lime plastered walls cannot be washed. When they get dirty you have to paint them, hence deciding to make this wall darker.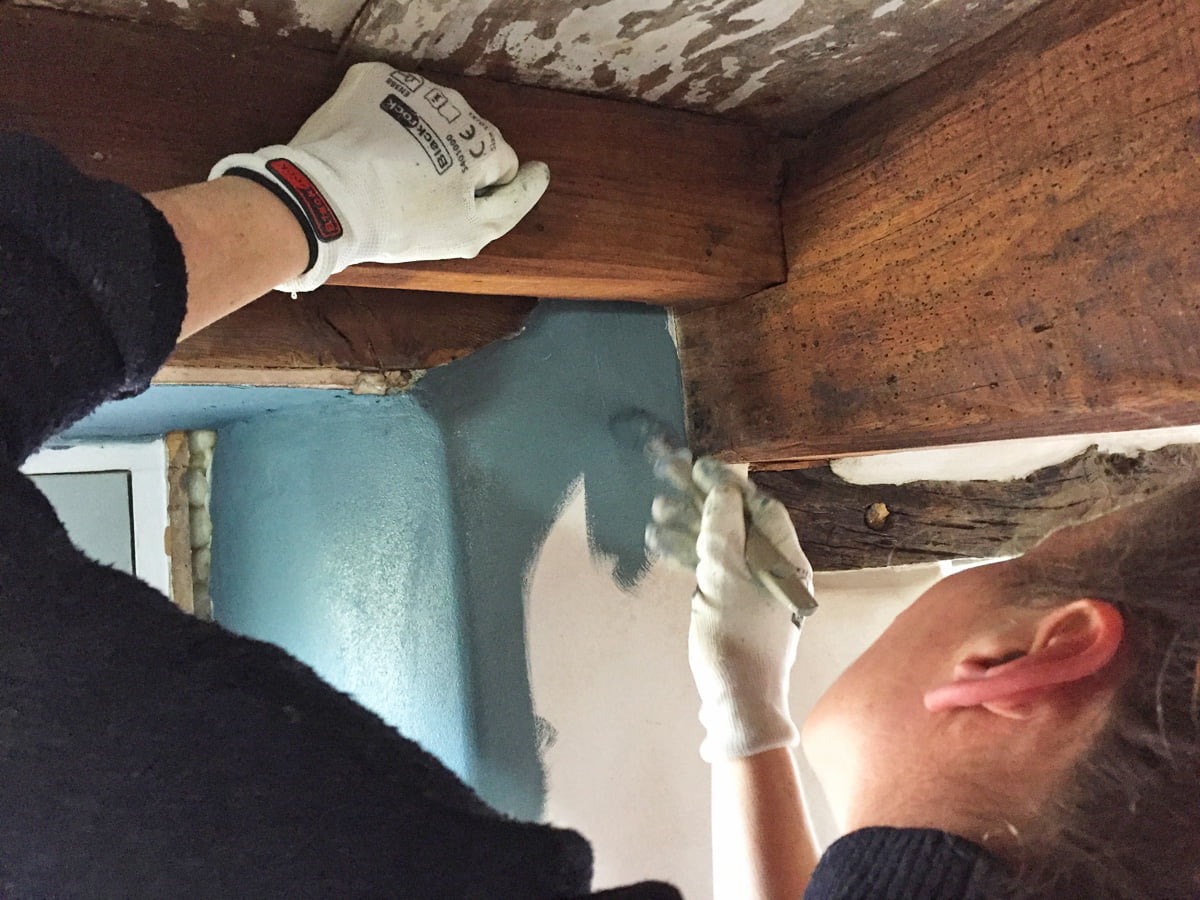 The blue looks gorgeous next to the warm timbers.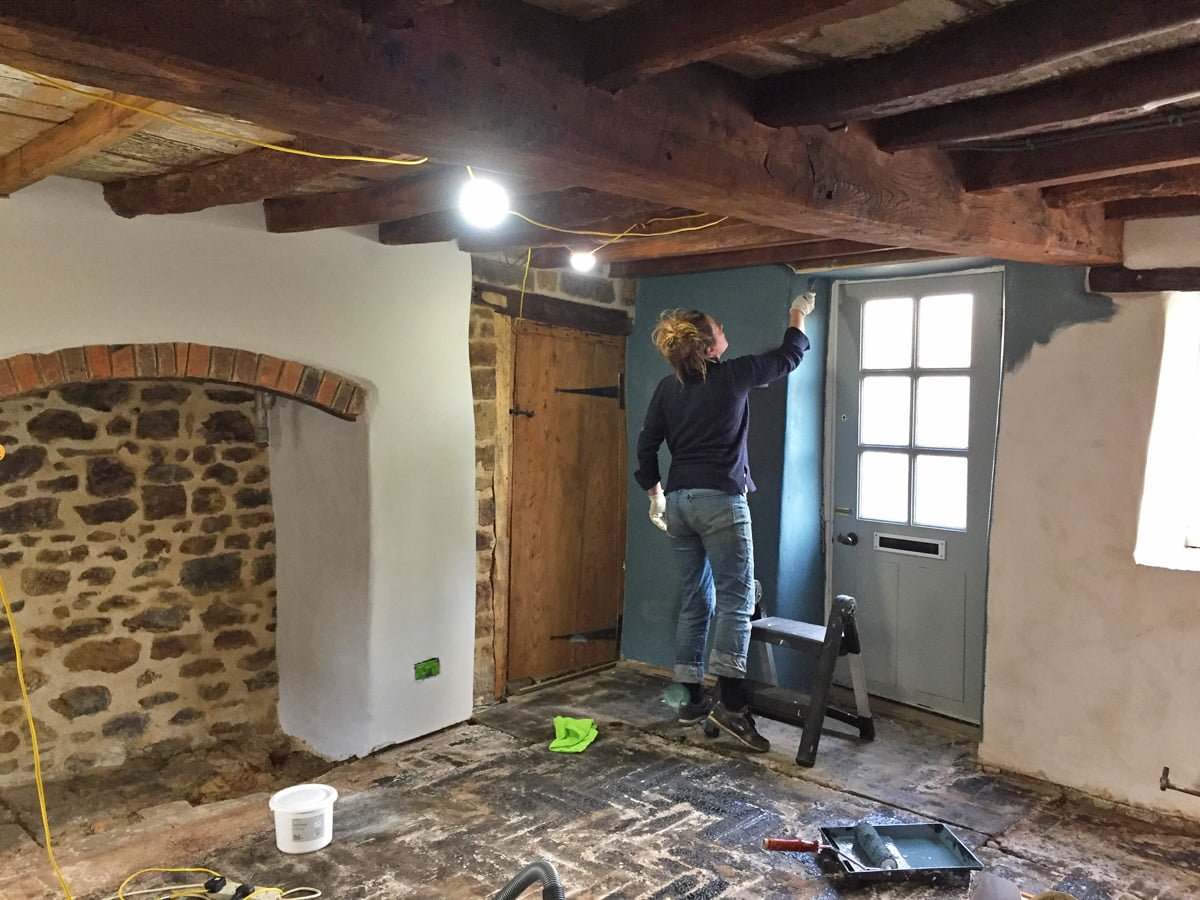 Don't worry, the front door will be painted! This will be one of the last things we do once all the trades have finished in the house.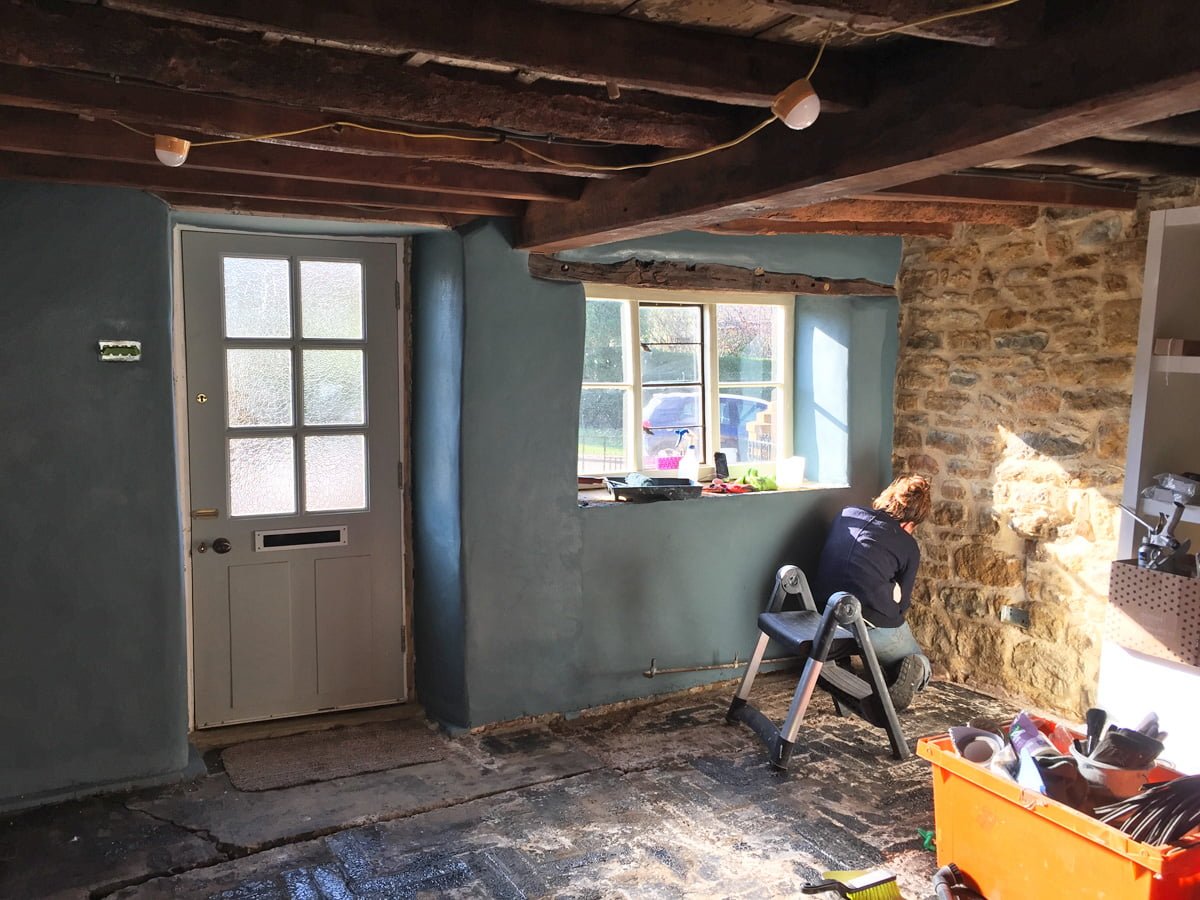 The blue also looks fabulous against the stone walls, picking out the blue stones beautifully.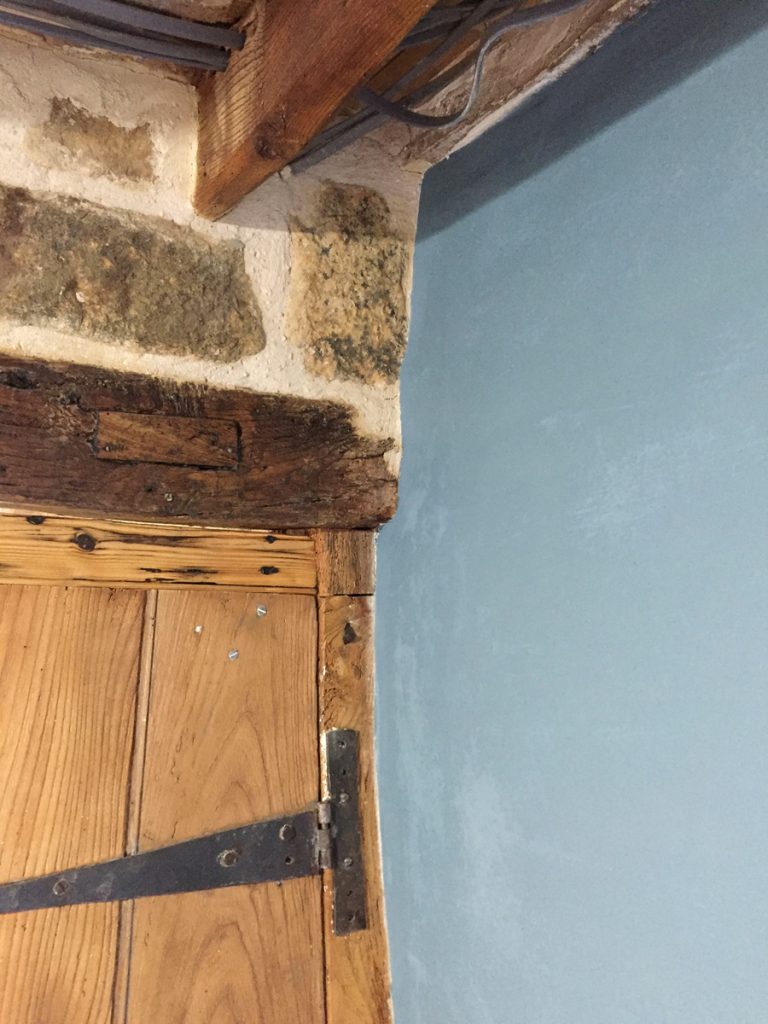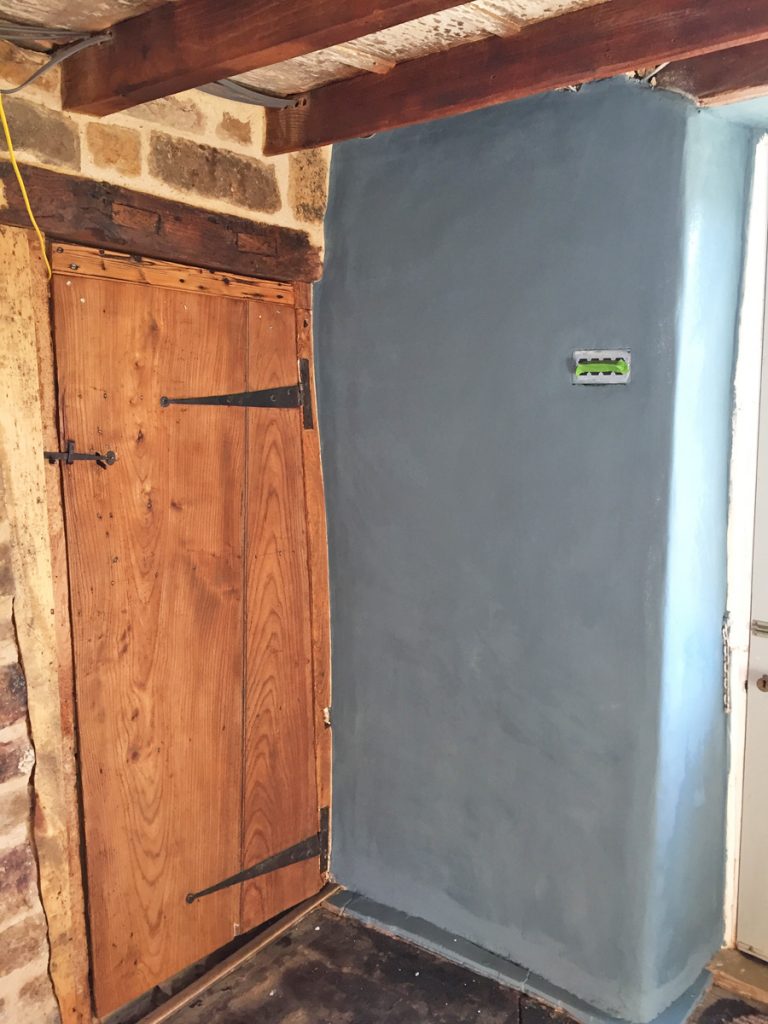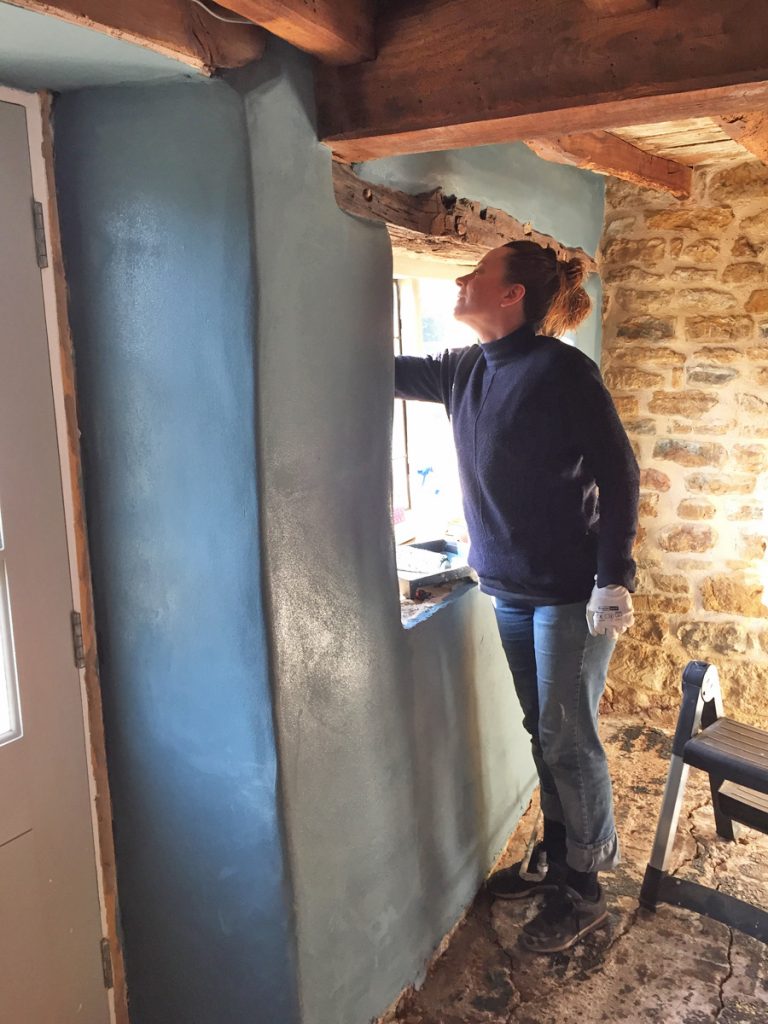 Sunday morning and Cat is up early to paint a second coat on the blue wall.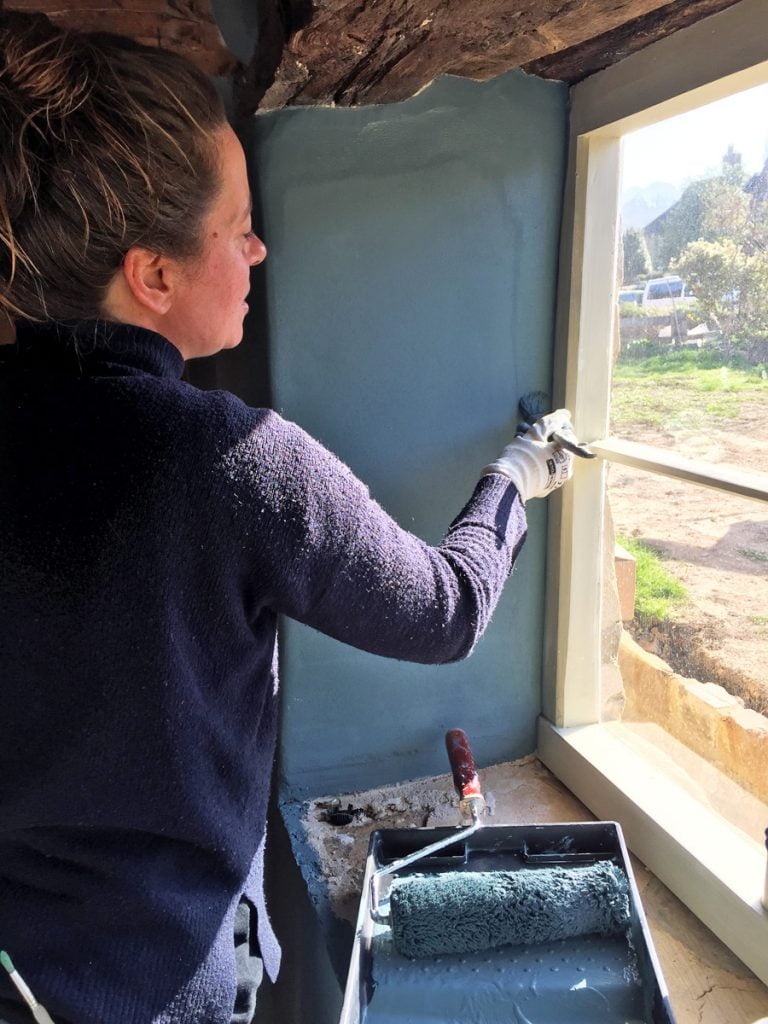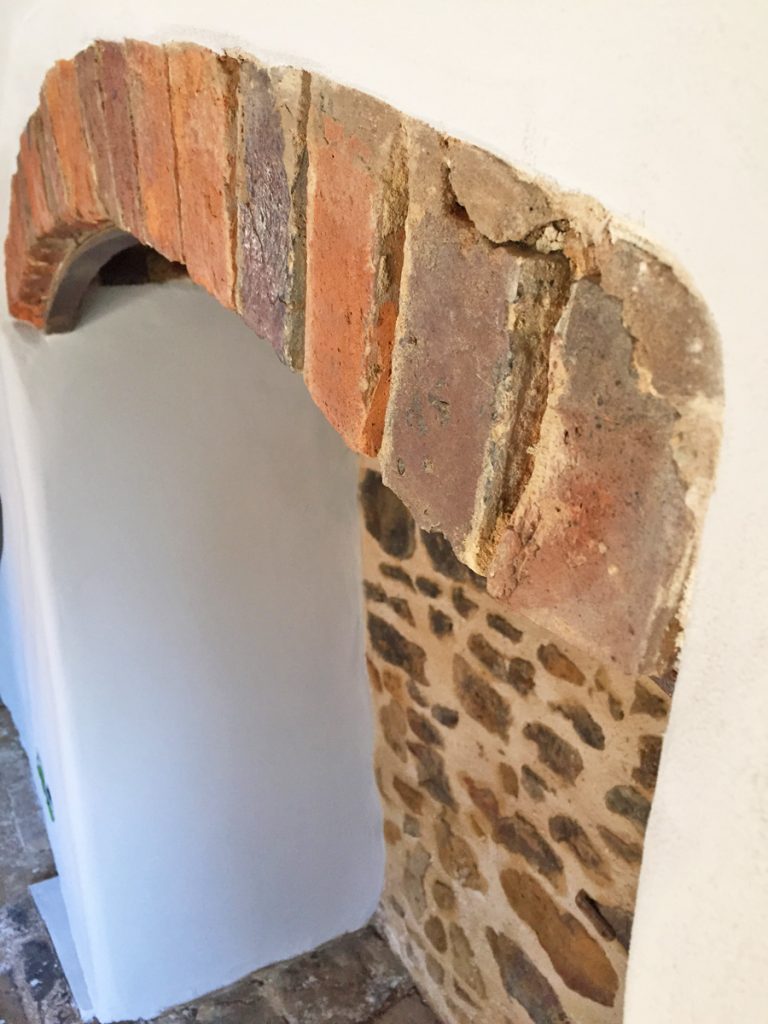 The old brick arch of the fireplace that has had a lot of work. There are multiple Helibars embedded above this as the wall was crumbling.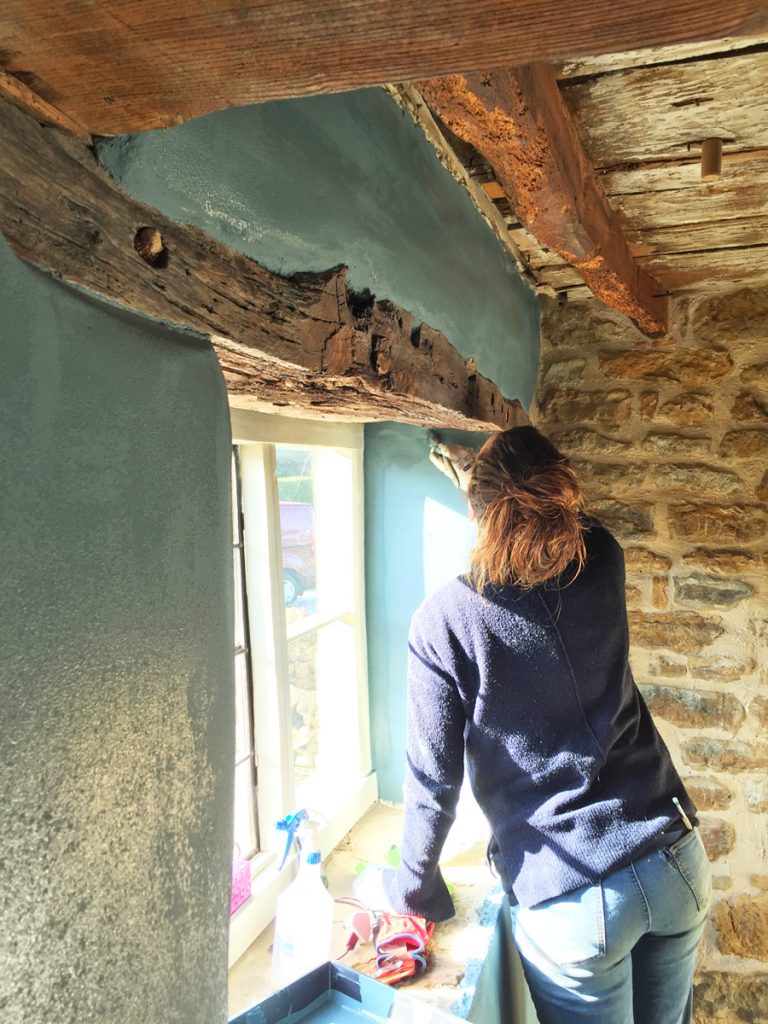 Dining room finished! What a transformation, in less than a day!