Now the carpets are being fitted (the stairs and Cat's bedroom are yet to be done) our very sketchy plan of moving in at the weekend can actually go ahead! This has been a very long time coming. We were supposed to only spend 3 or 4 months on the renovations and very nearly 12 months later we are at a stage where we can finally live in the house again. We have a working bathroom and hot water, if not a fully working boiler and heating…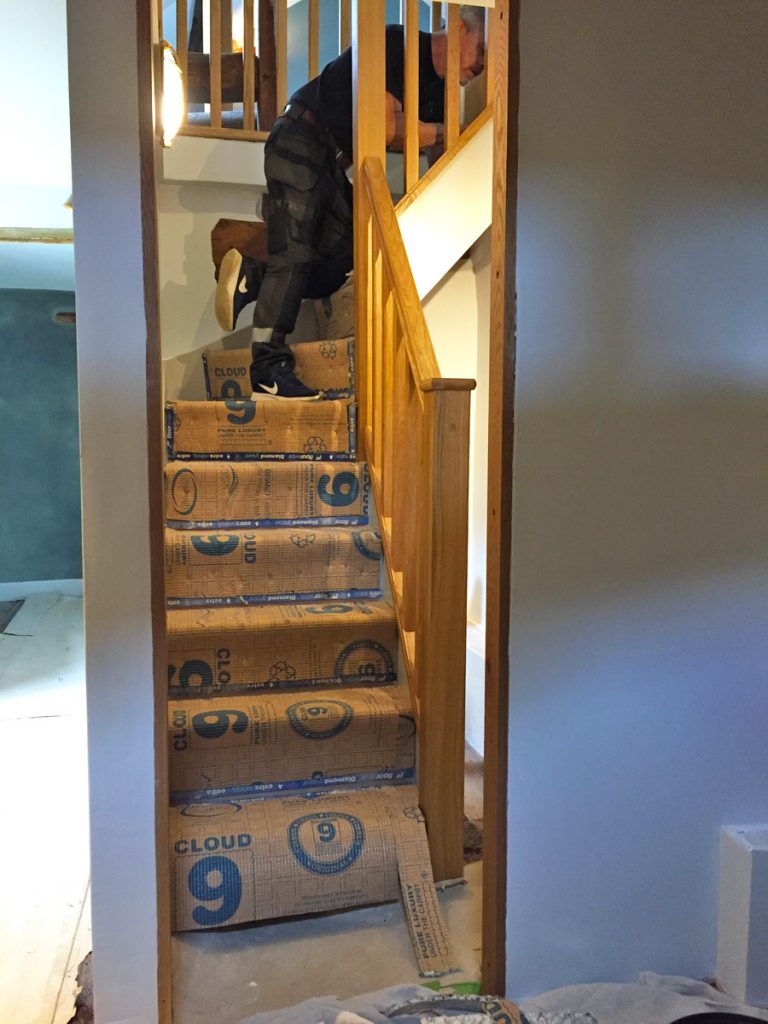 The stair carpet is being fitted.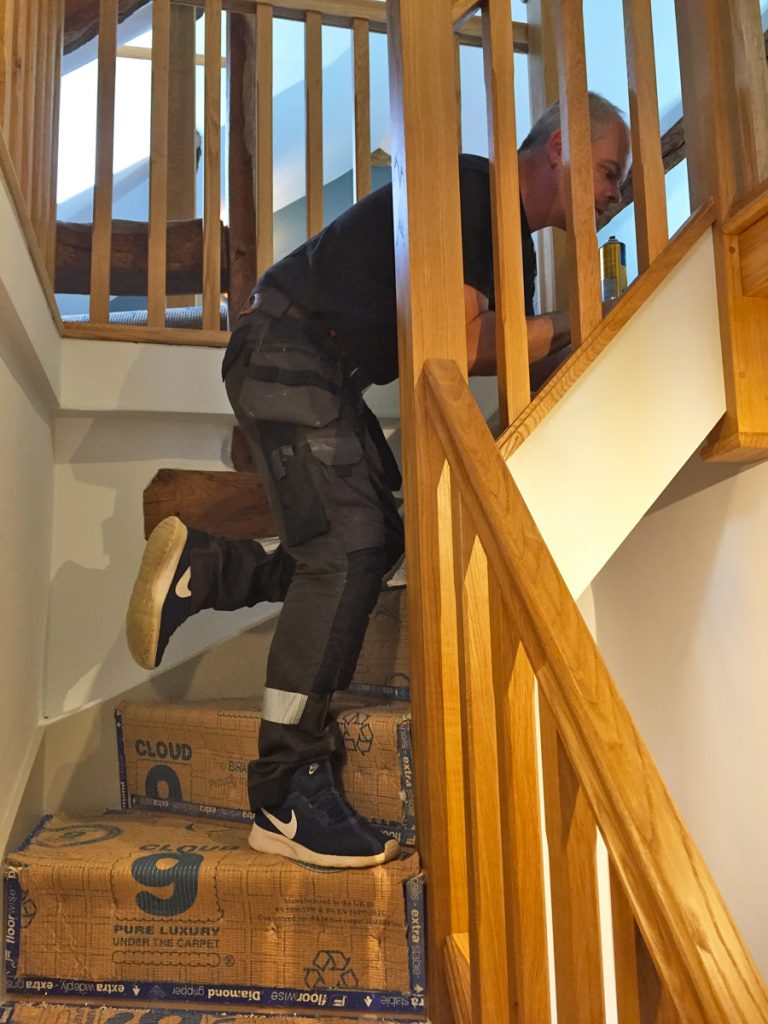 The underlay and gripper rods are fitted, David is now stretching and shaping the carpet down the stairs.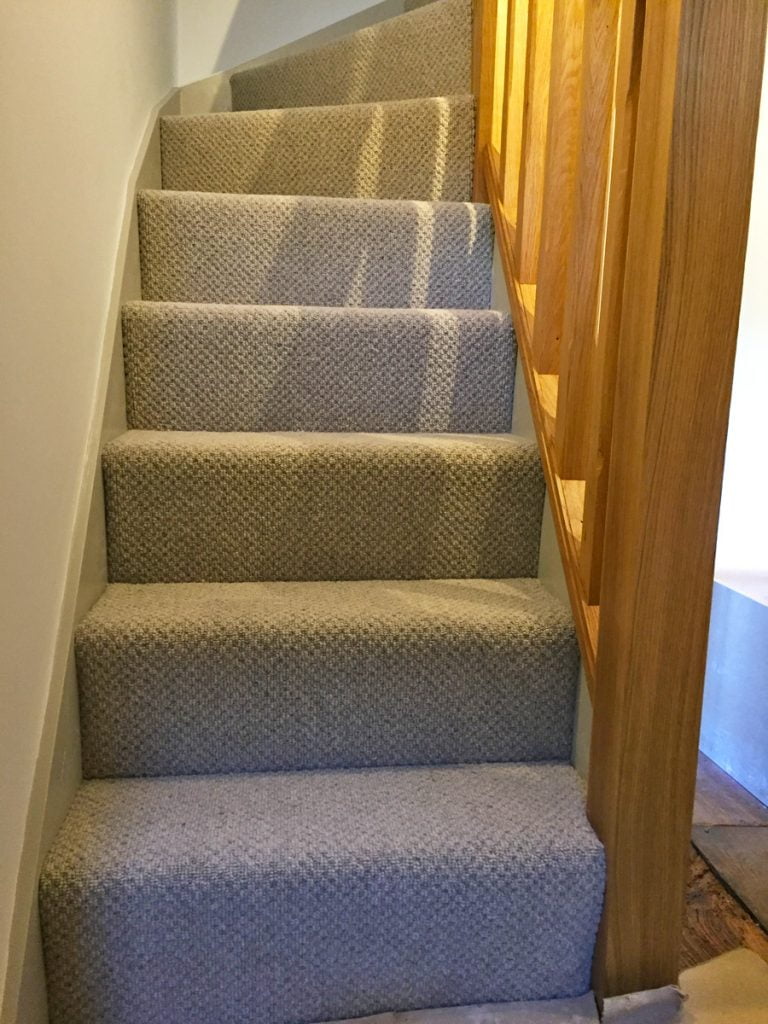 And they look very smart.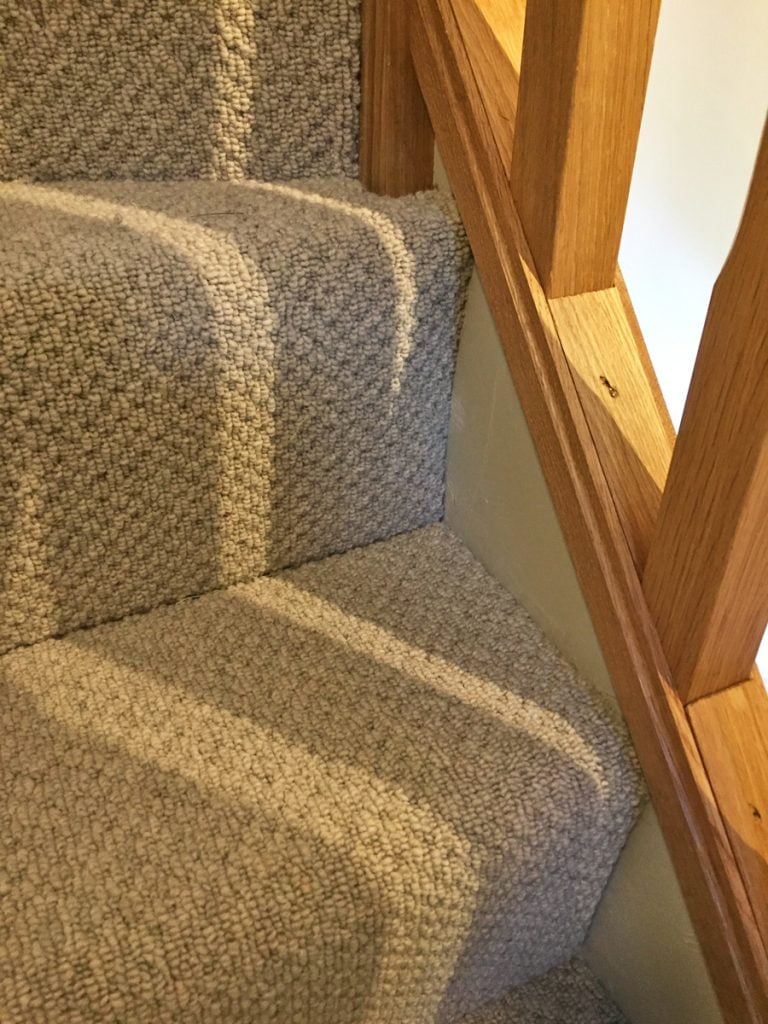 It is so odd not wearing wellies in the house, I have to take them off to go into the attic now 🙂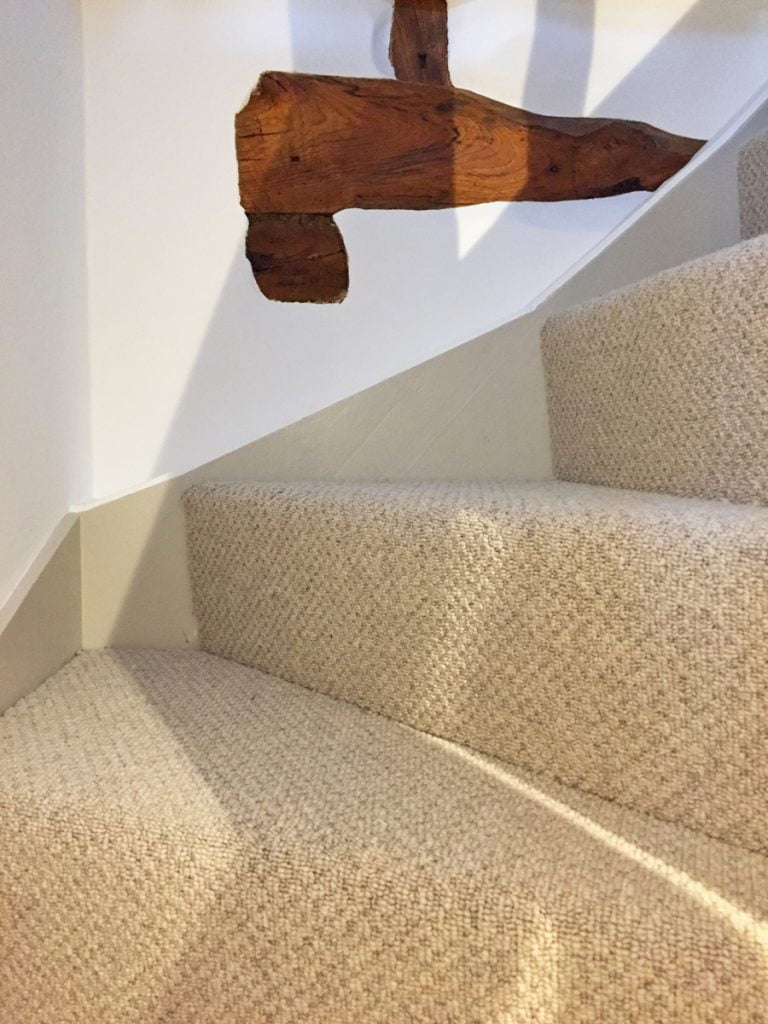 The carpet colour matches our colour scheme beautifully (of course).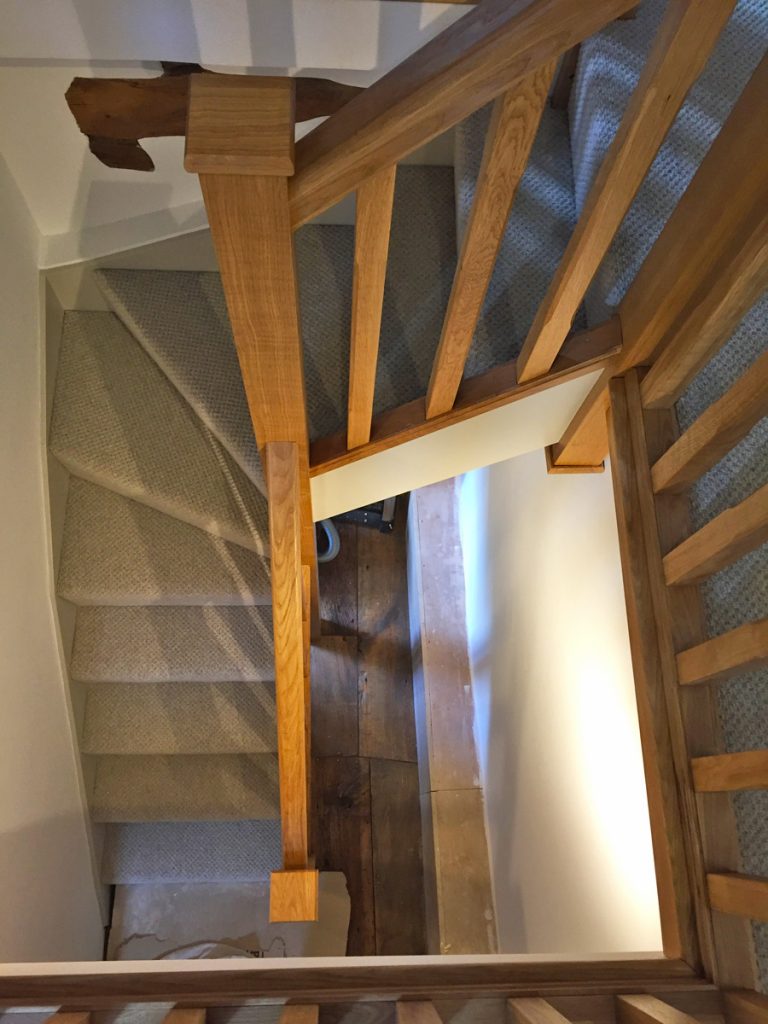 3 weeks ago we still had a ladder up to the attic and had almost resigned ourselves to moving in with a ladder instead of stairs.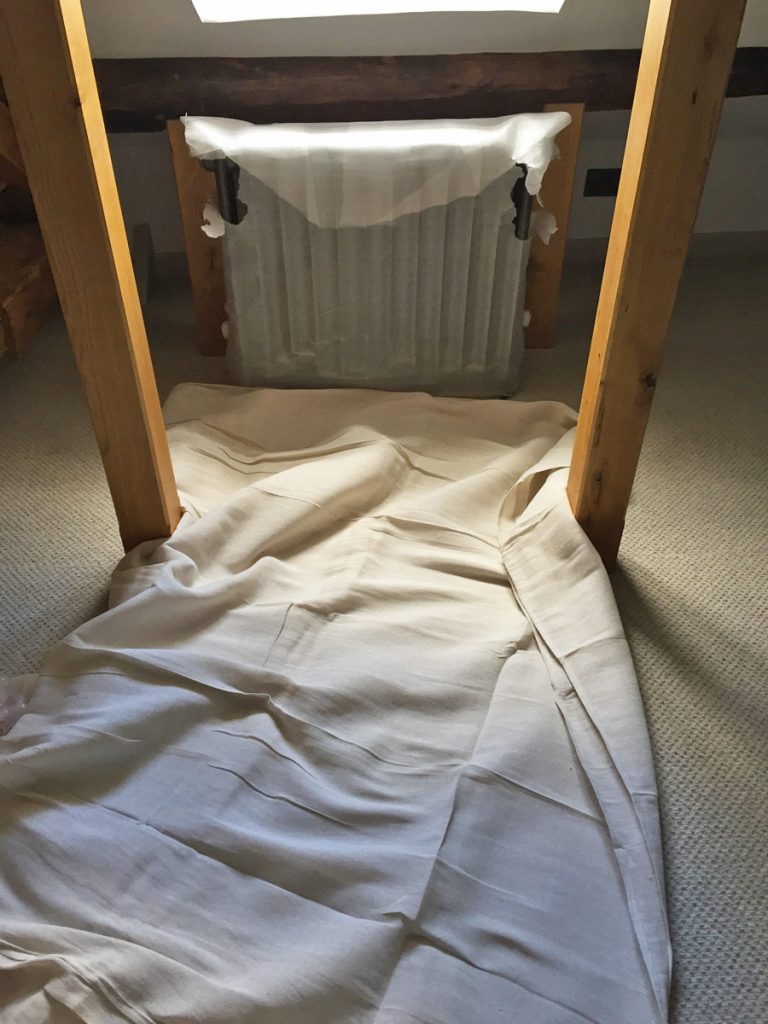 Brand new dust sheets are purchased and put down over the new carpet, ready for Andy our plumber to fit the two radiators in the attic.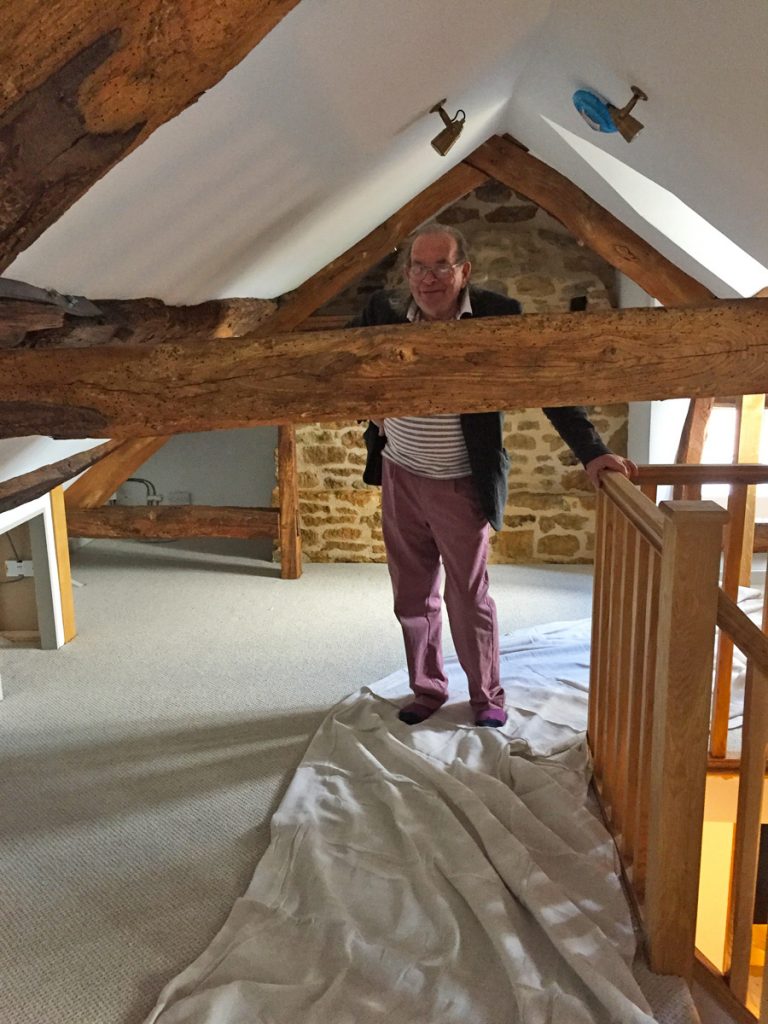 I made Dad take off his boots, he will have to bring his slippers over in future. Amusingly (sorry Dad), Dad moves around the attic very carefully, with a stoop and holding onto things. He is a great deal taller than us and remembers the massive hole that we had in the floor for the last few months!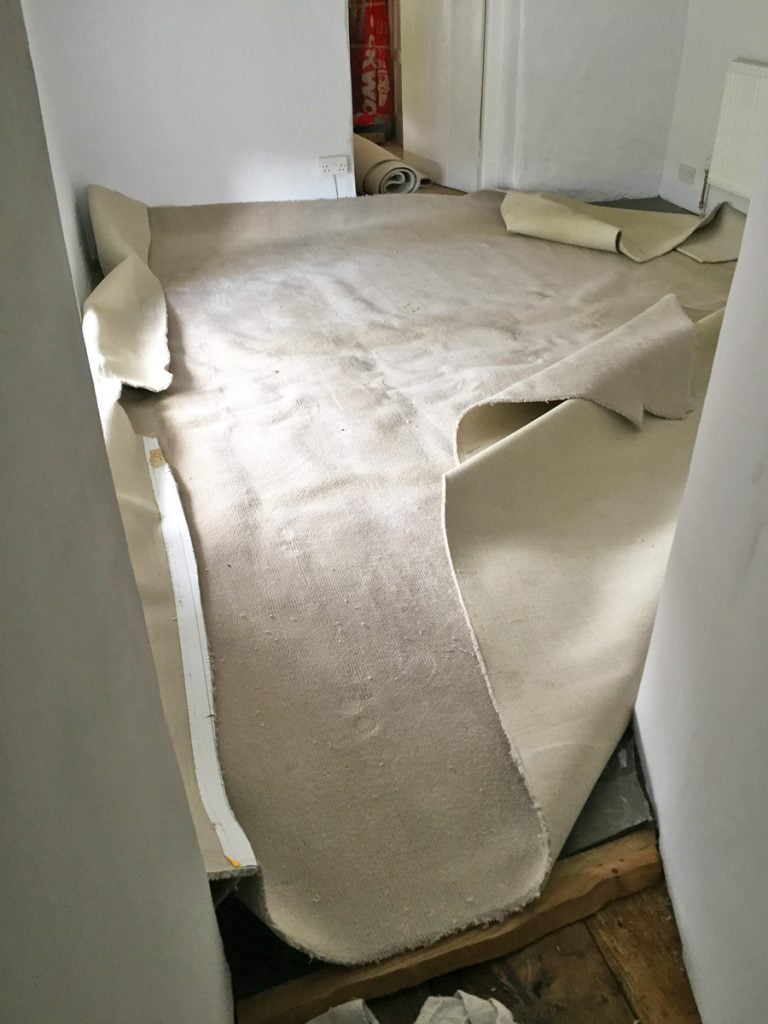 This is the carpet that our lovely neighbours Ken & Jackie donated to the cause after they were having it replaced when they spilt a cup of coffee on it. It came in two halves and was from a much larger room than Cat's bedroom, so we only need to use the half without the stain.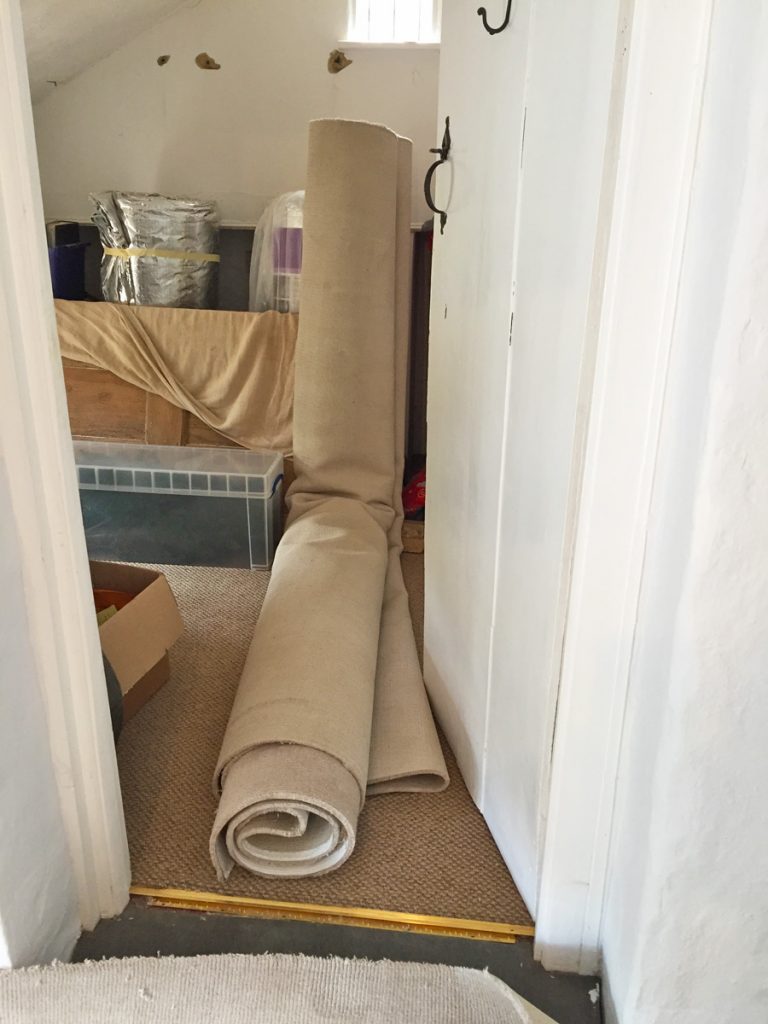 We have the other half spare which we will use somewhere else in the house.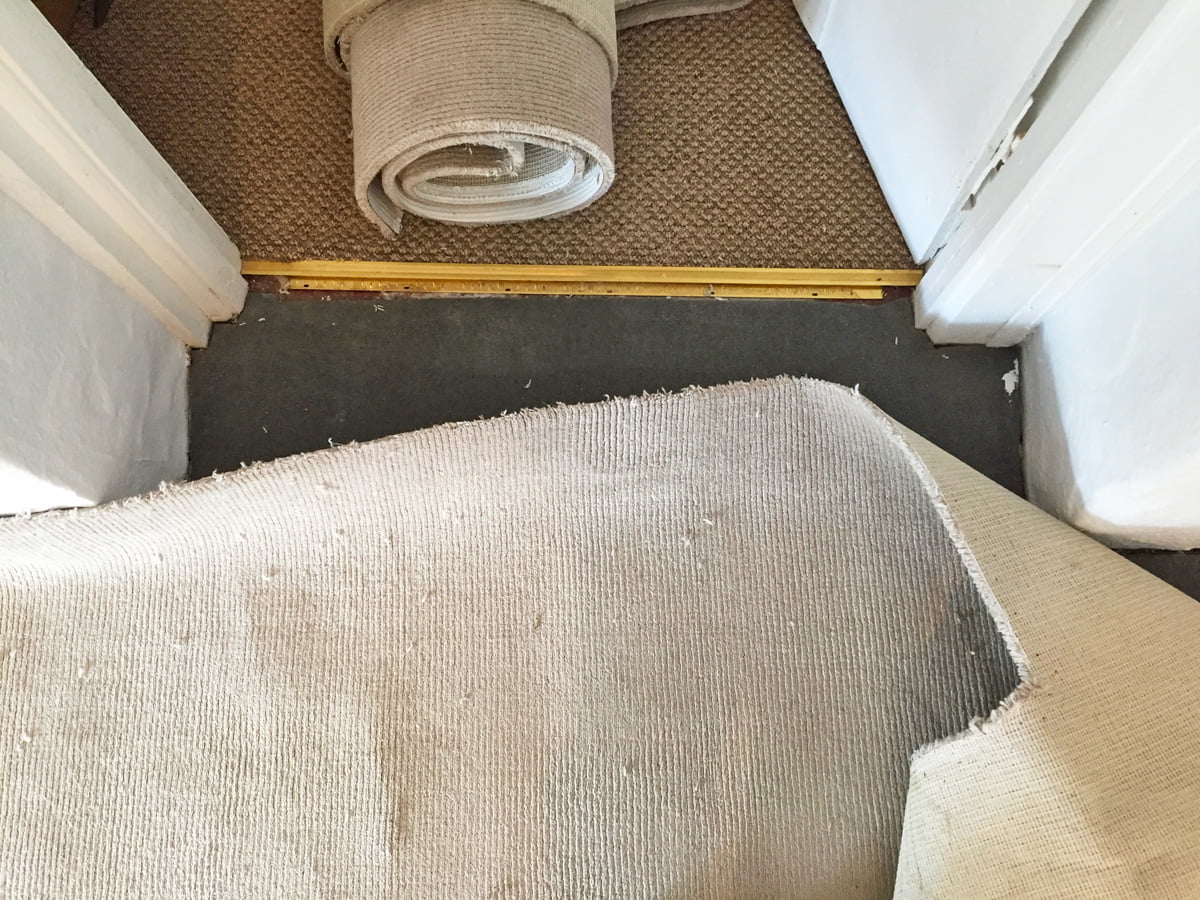 This half of carpet is just a few inches short so needs a slice added at the doorway here.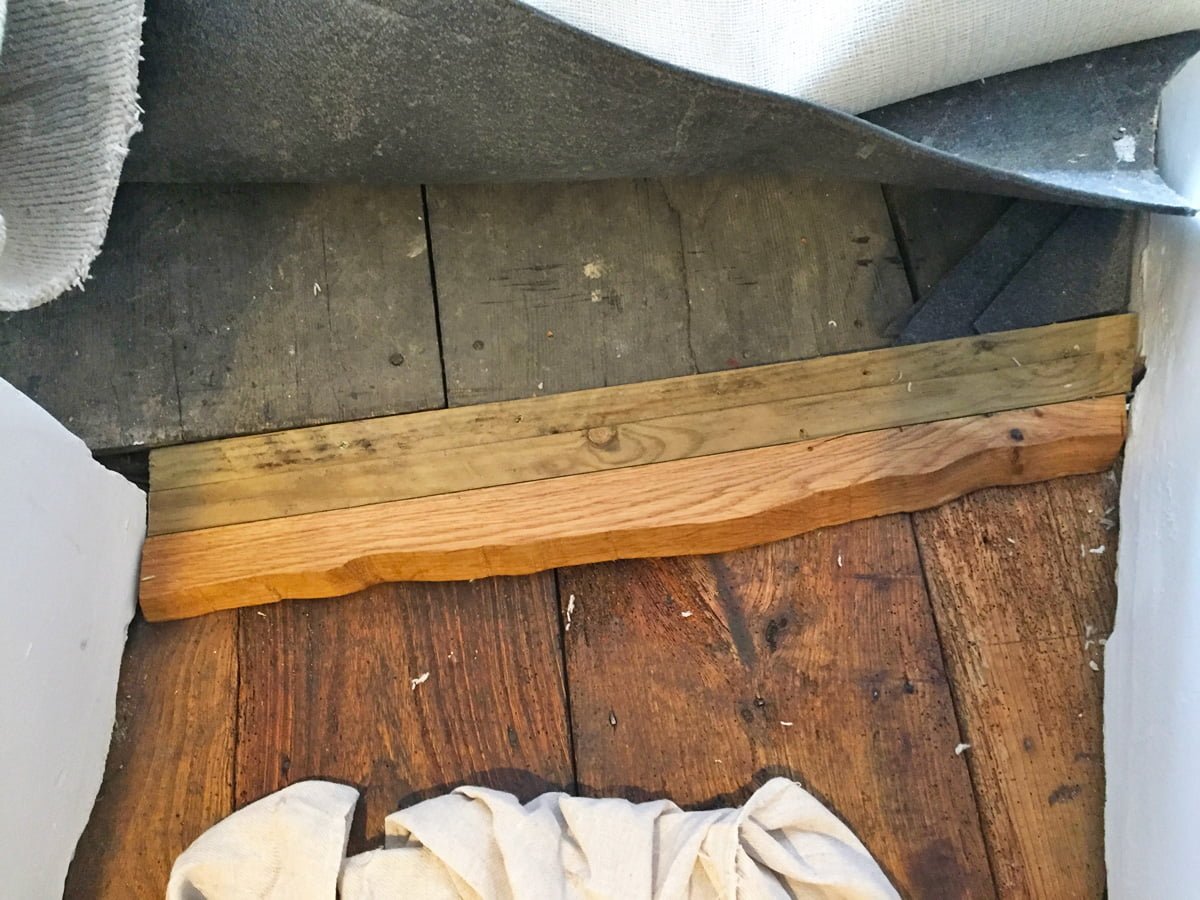 Colin's doorway and floor fix. The carpet will be nailed to this, saves them hammering into our ancient floorboards.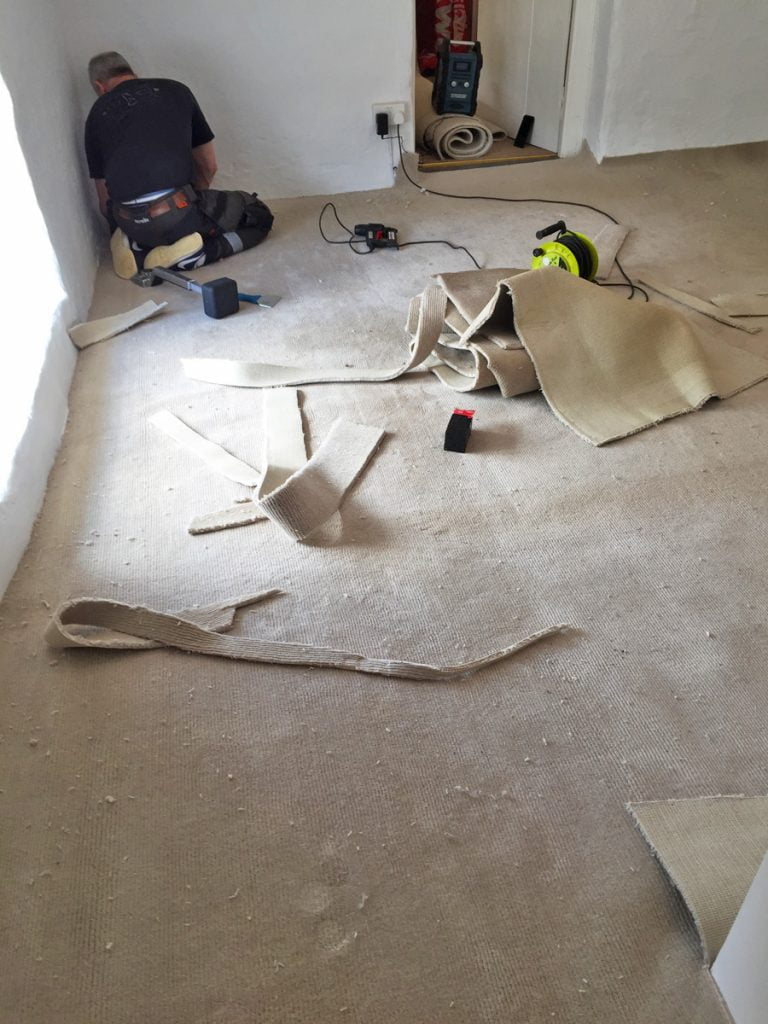 David makes a start on fitting this carpet, none of the walls are at all straight (of course) but he makes a great job of fitting it around the wobbly edges. This is just a temporary fix until phase 2, so there is no underlay or gripper rod, no need, they are simply nailing the carpet down around the edges.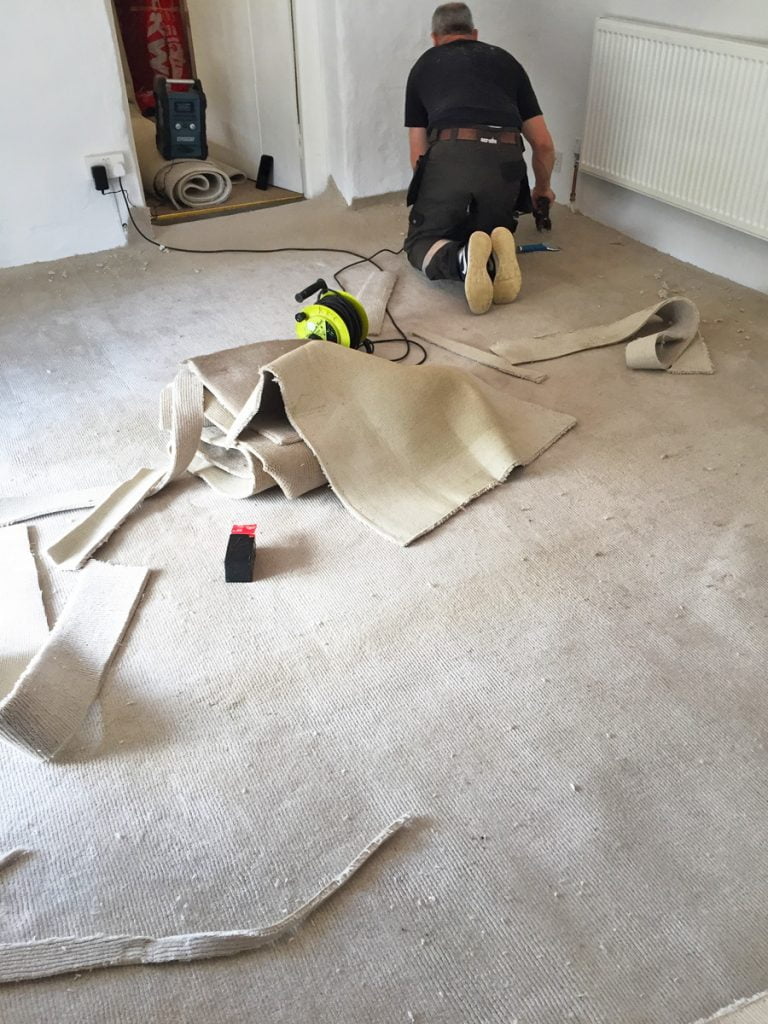 David tells me that this is/was a very expensive carpet indeed! He said, and I quote: "there are carpets, and then there are carpets…" The neighbours did mention that it was a good one, which is why they didn't want to just throw it away, it certainly is very plush, super soft underfoot even without underlay.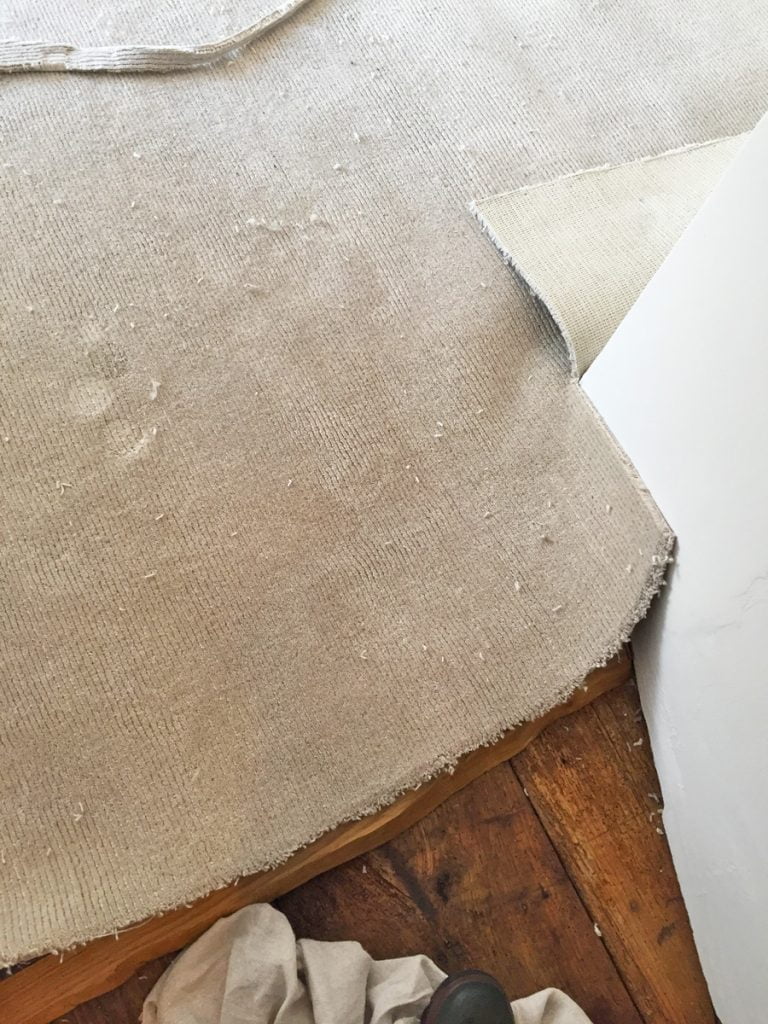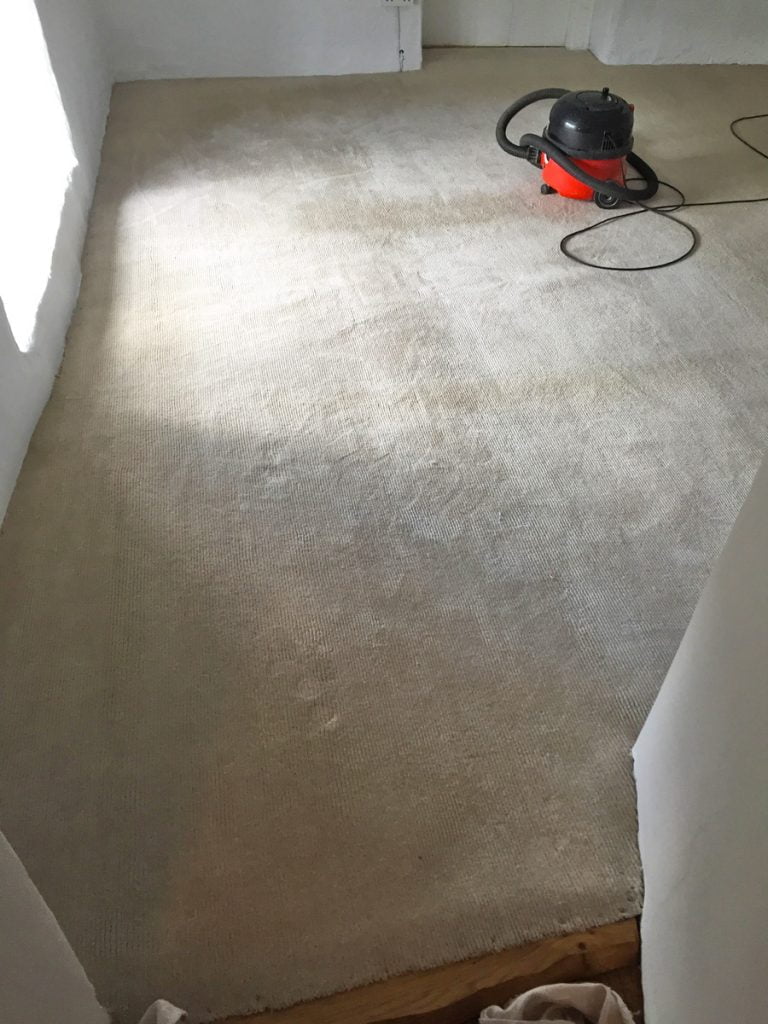 Finished (OH MY GOD HE HOOVERED!!!) and looking like a bedroom again 🙂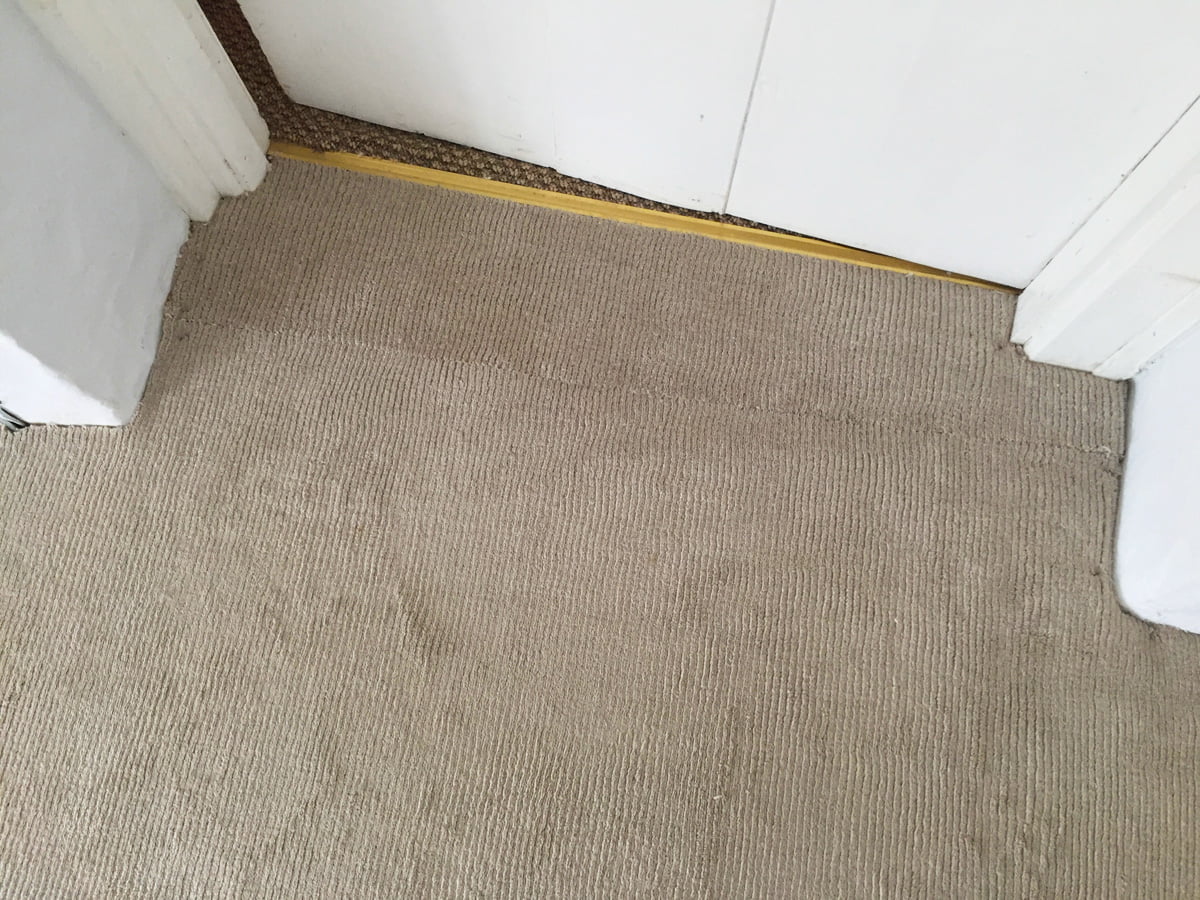 The join in the doorway.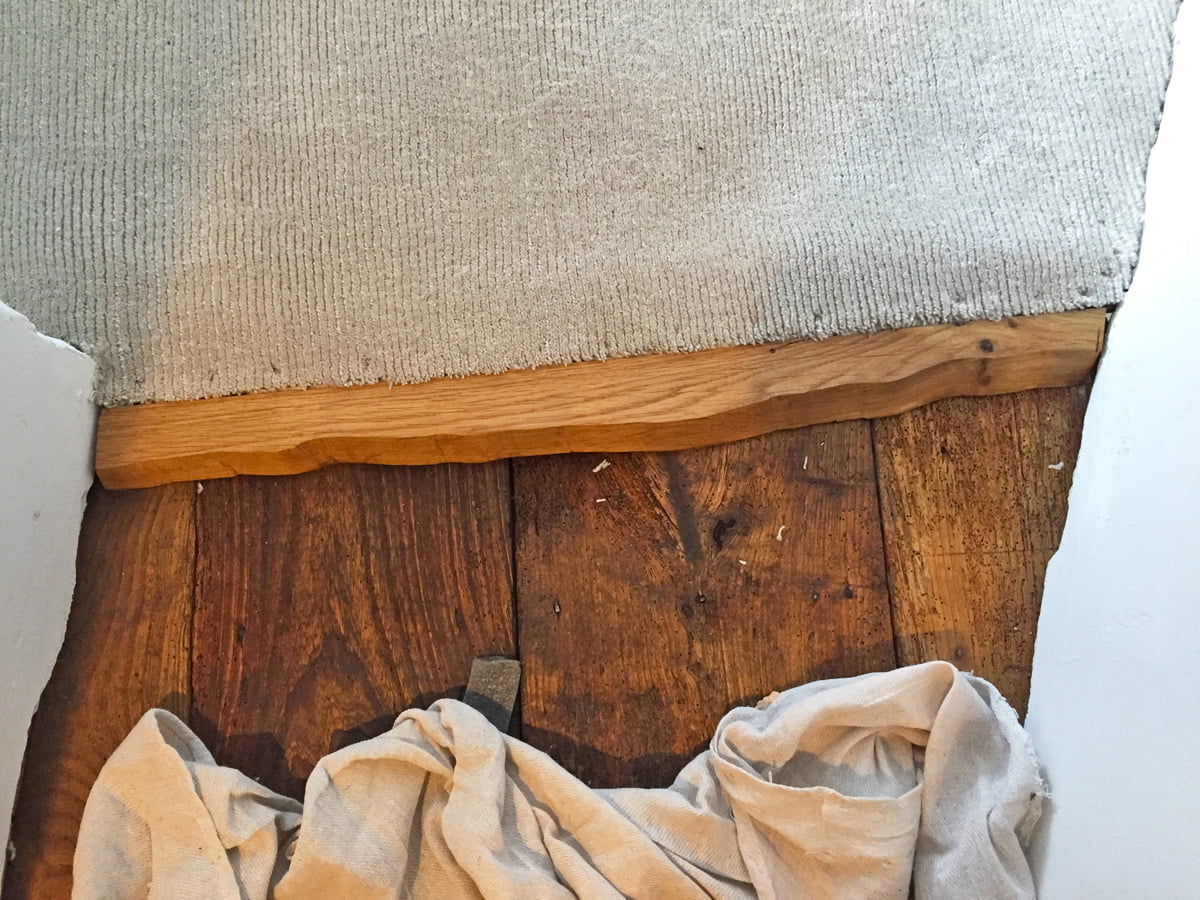 Suitably quirky!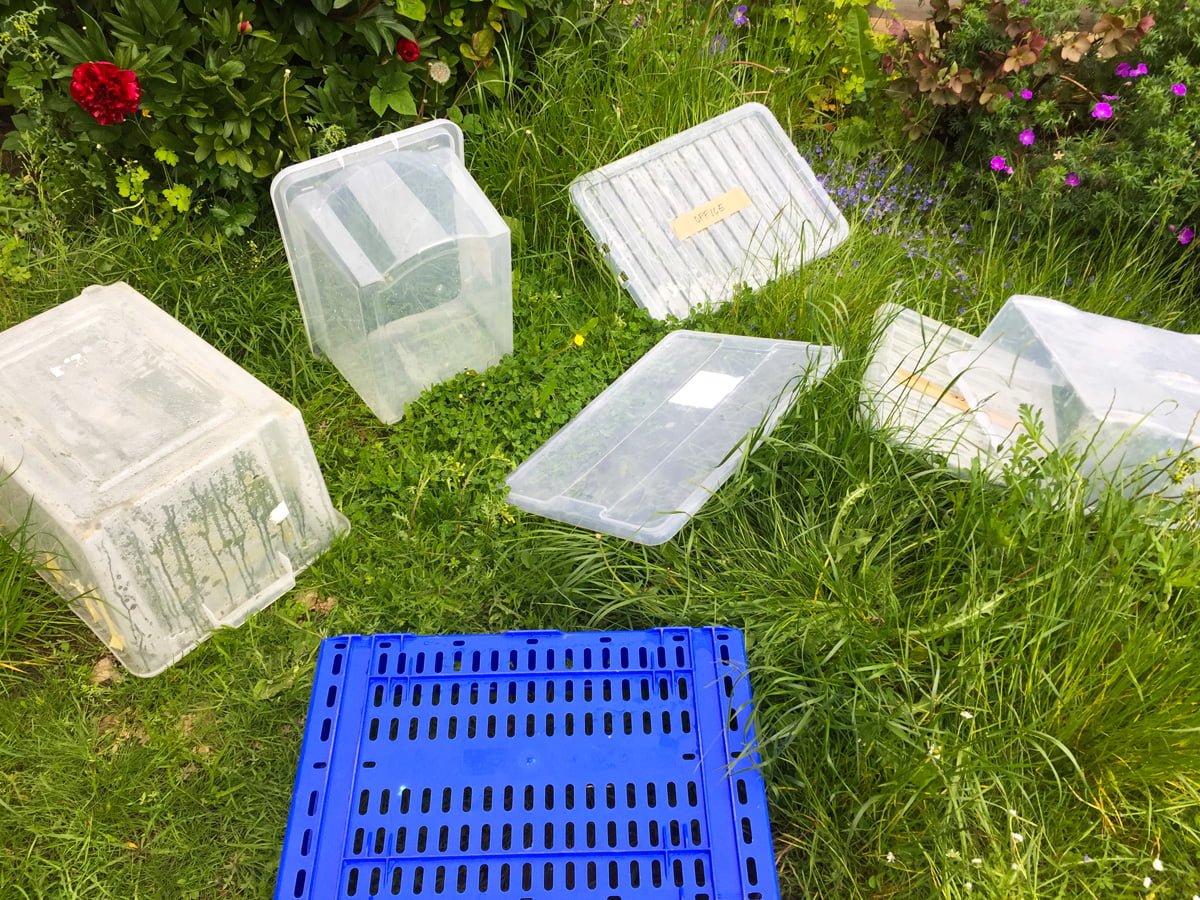 Our spare storage boxes and crates have been in the house throughout the build and so were covered in orange dust. They all had a hose down in the garden.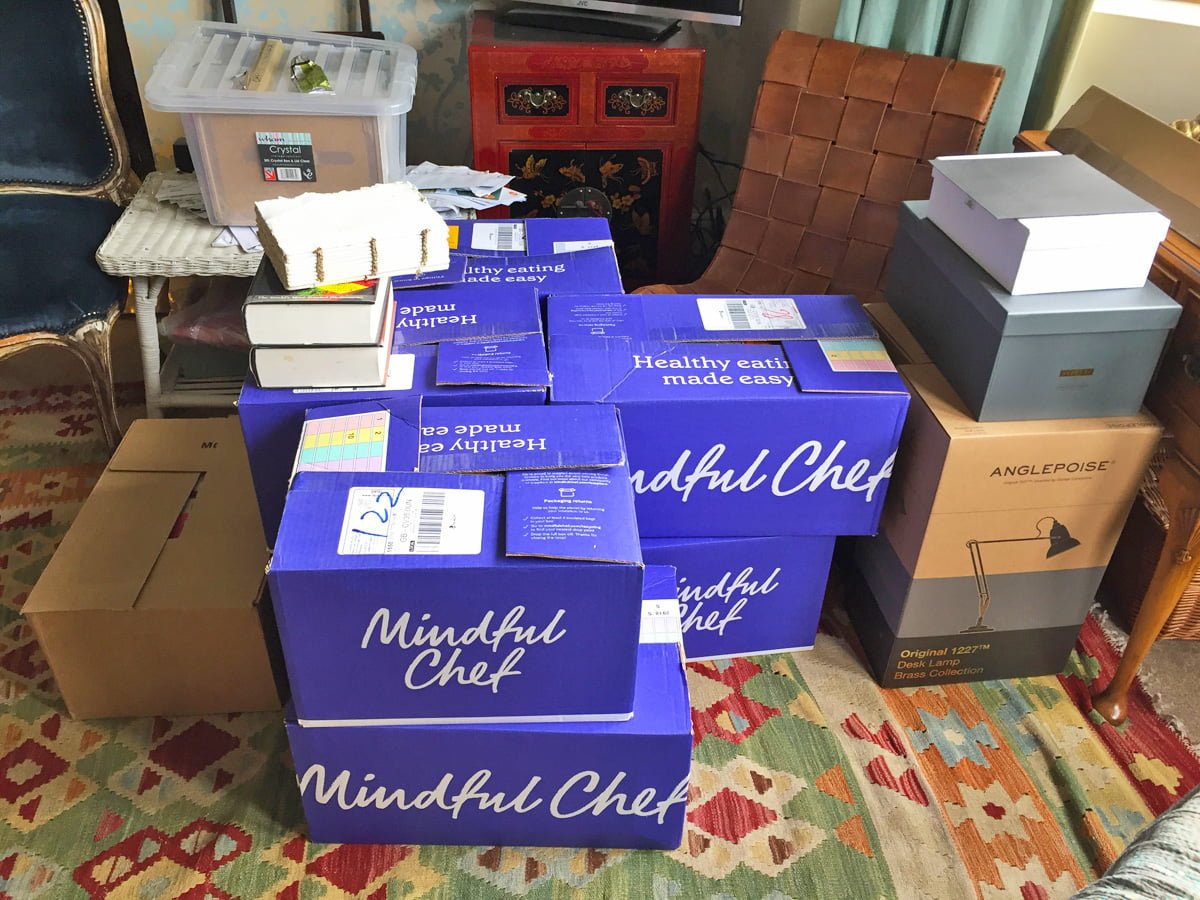 Dad came over to help me start the packing. It's such an enormous task I was struggling to work out where and how to start! We started with the heavy stuff, these are all boxes of books, as sponsored by Mindful Chef apparently!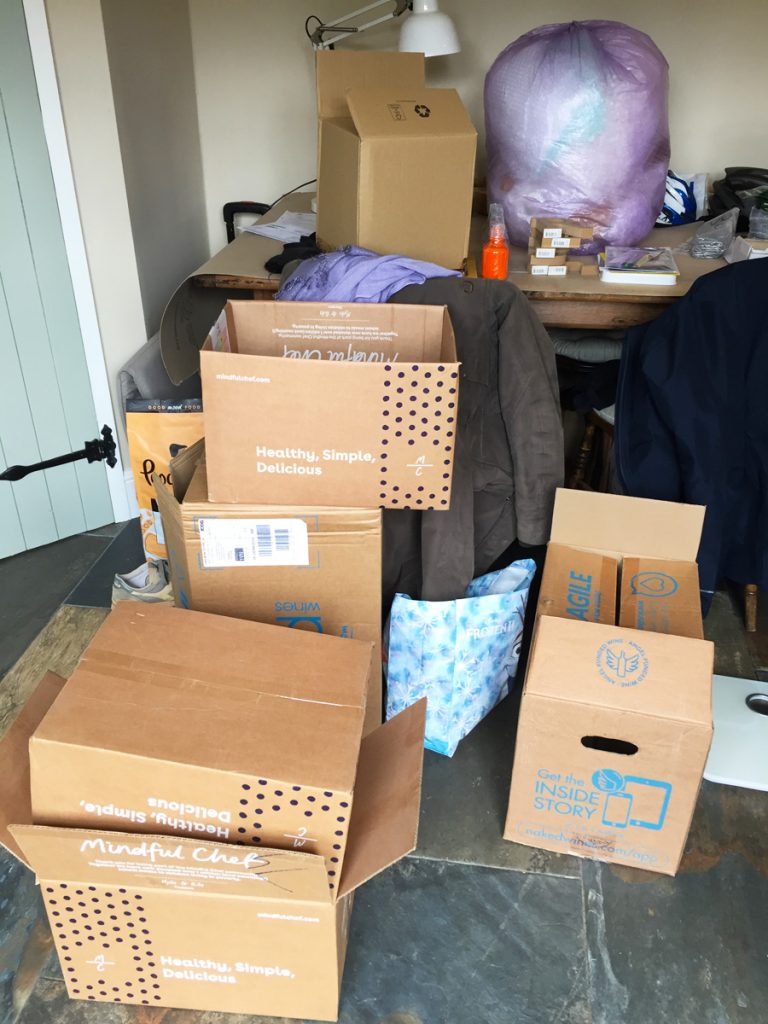 I have been collecting boxes for months and months so every room in this house is filled with them.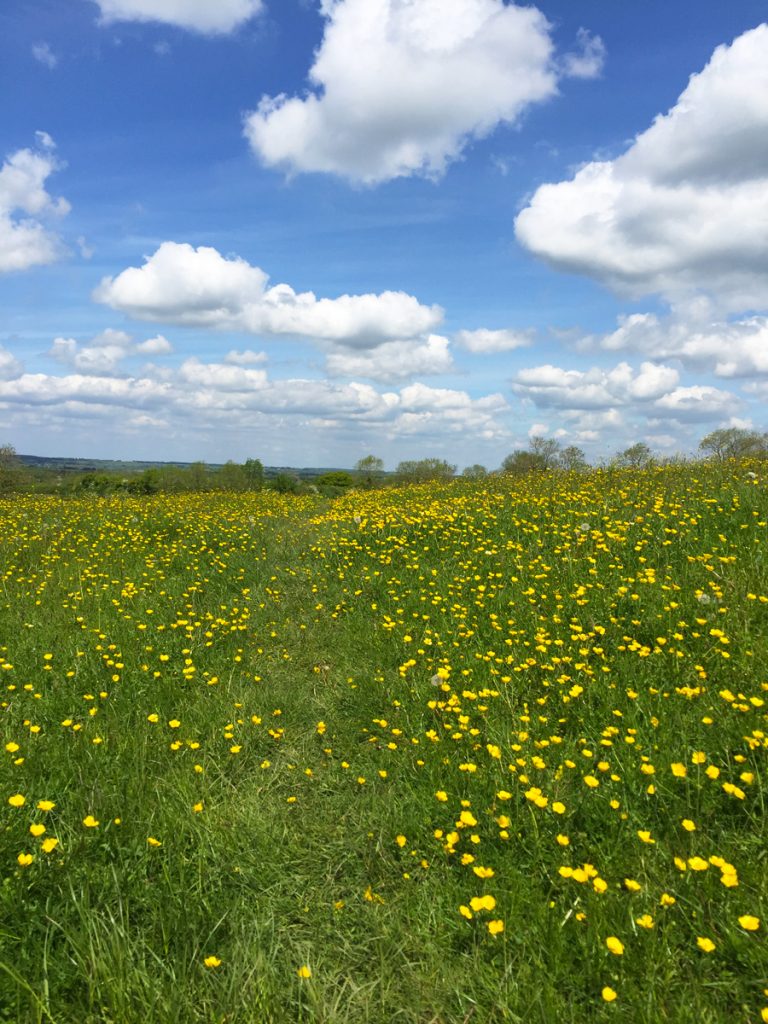 Summer has arrived this week (I am SO thankful it has stopped bloody raining) and many of the fields on our daily walks are suddenly blooming with buttercups.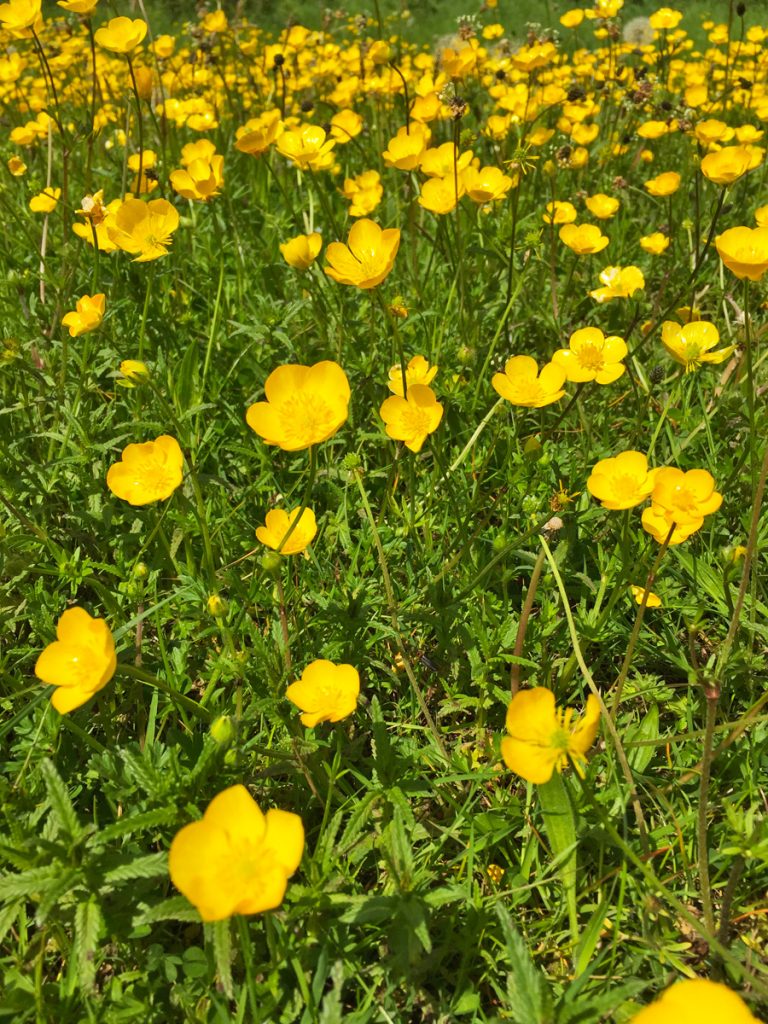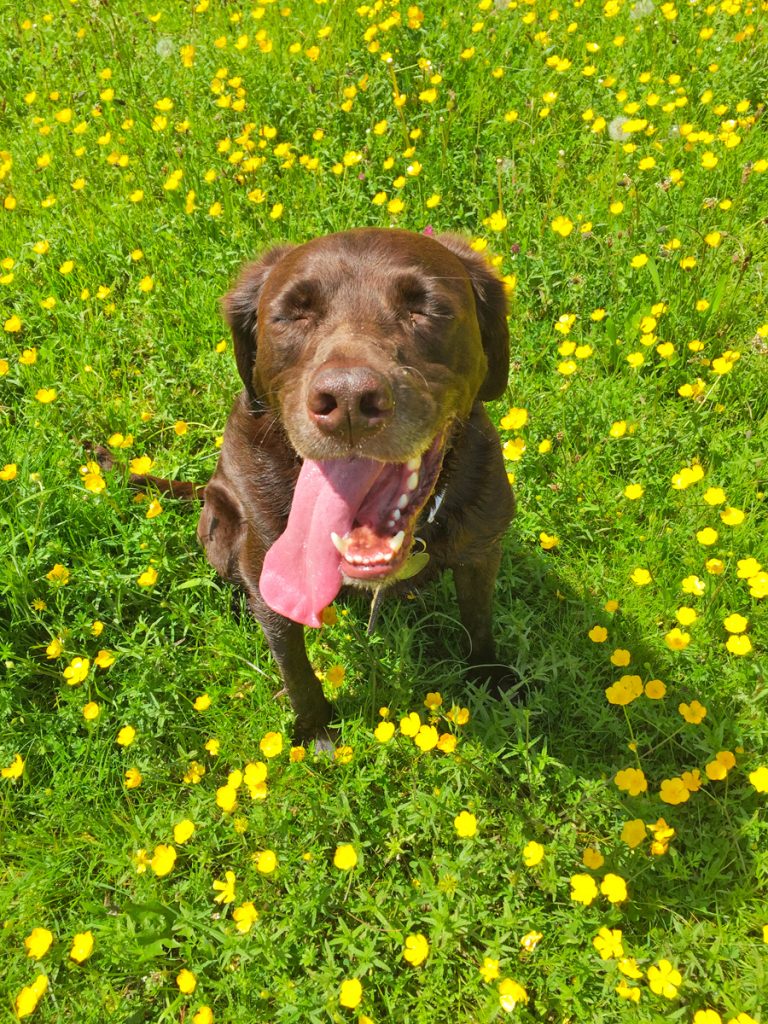 Happy Jasper, he loves a field.