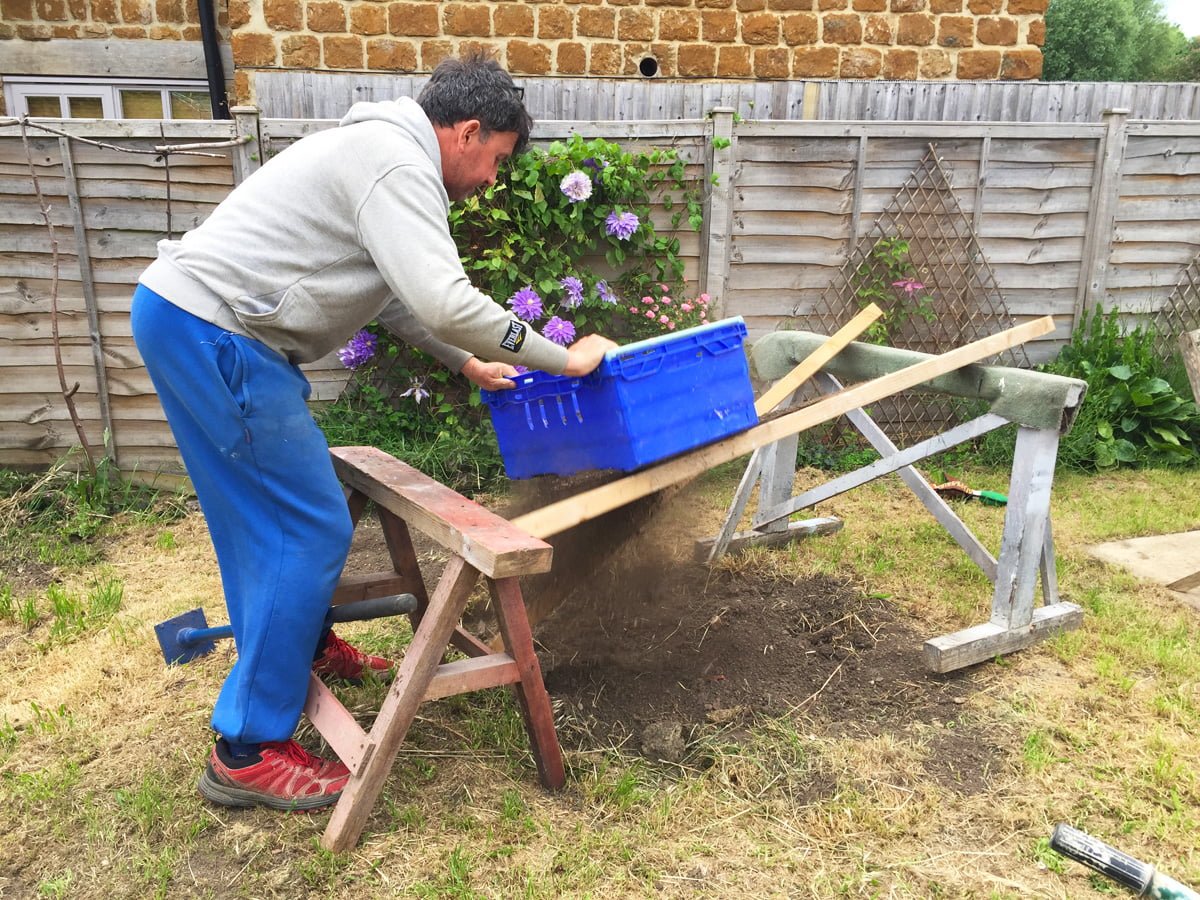 Colin has a plan. He is going to sift the soil from the back lawn to remove rubble, stones, sticks, dead roots, etc. and has put together a contraption, using two wing stands for gliders, that he can 'riddle' the soil through. The first iteration collapses when used, so he screws it all together and it then works a treat.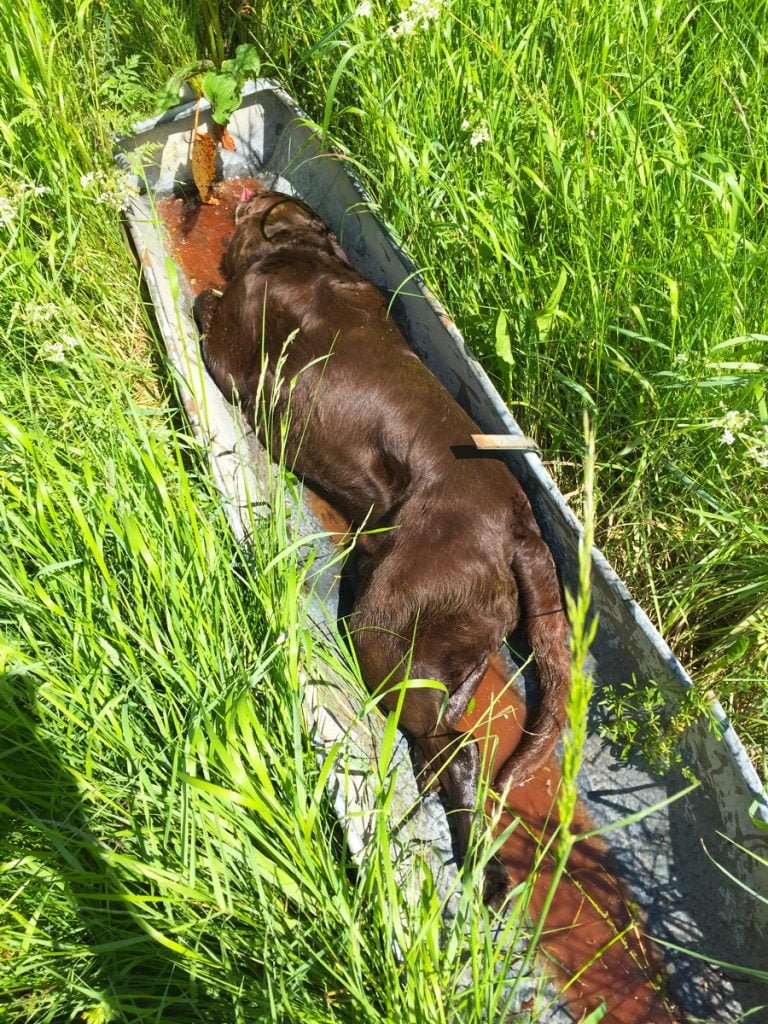 Jasper was a little toad again, hunting pheasants through the buttercups in the hot sunshine and refusing to stop.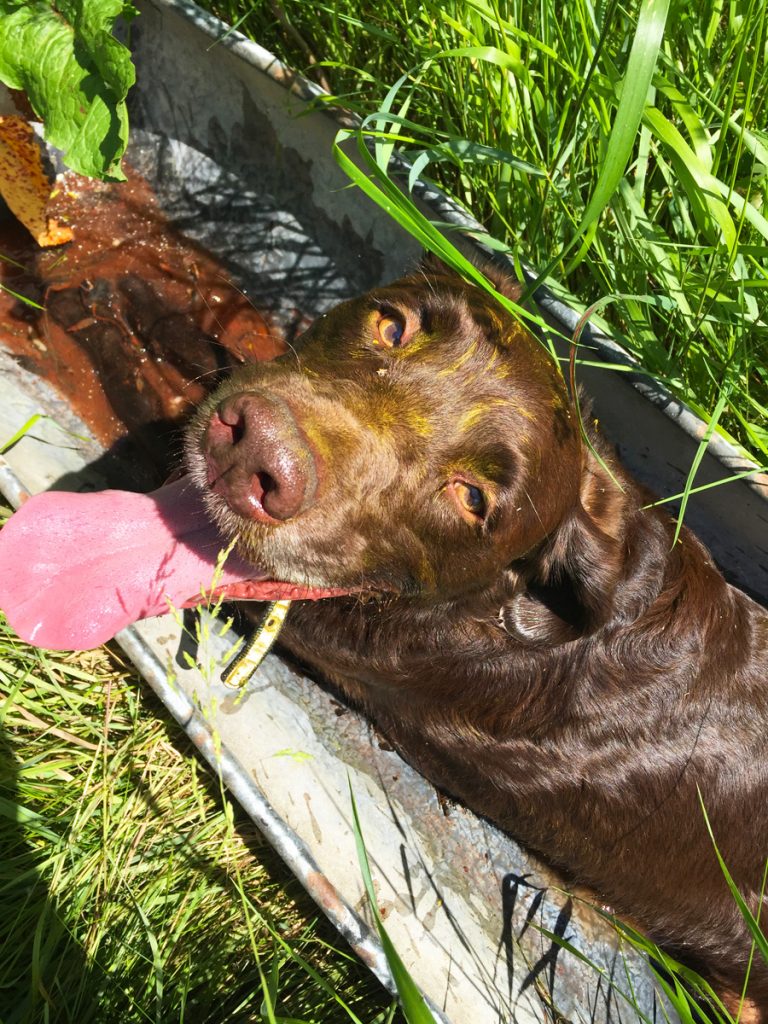 Eventually he did when he realised that he was over heating and this was the only source of water. Slightly rusty and very smelly, he lay in it and drank it.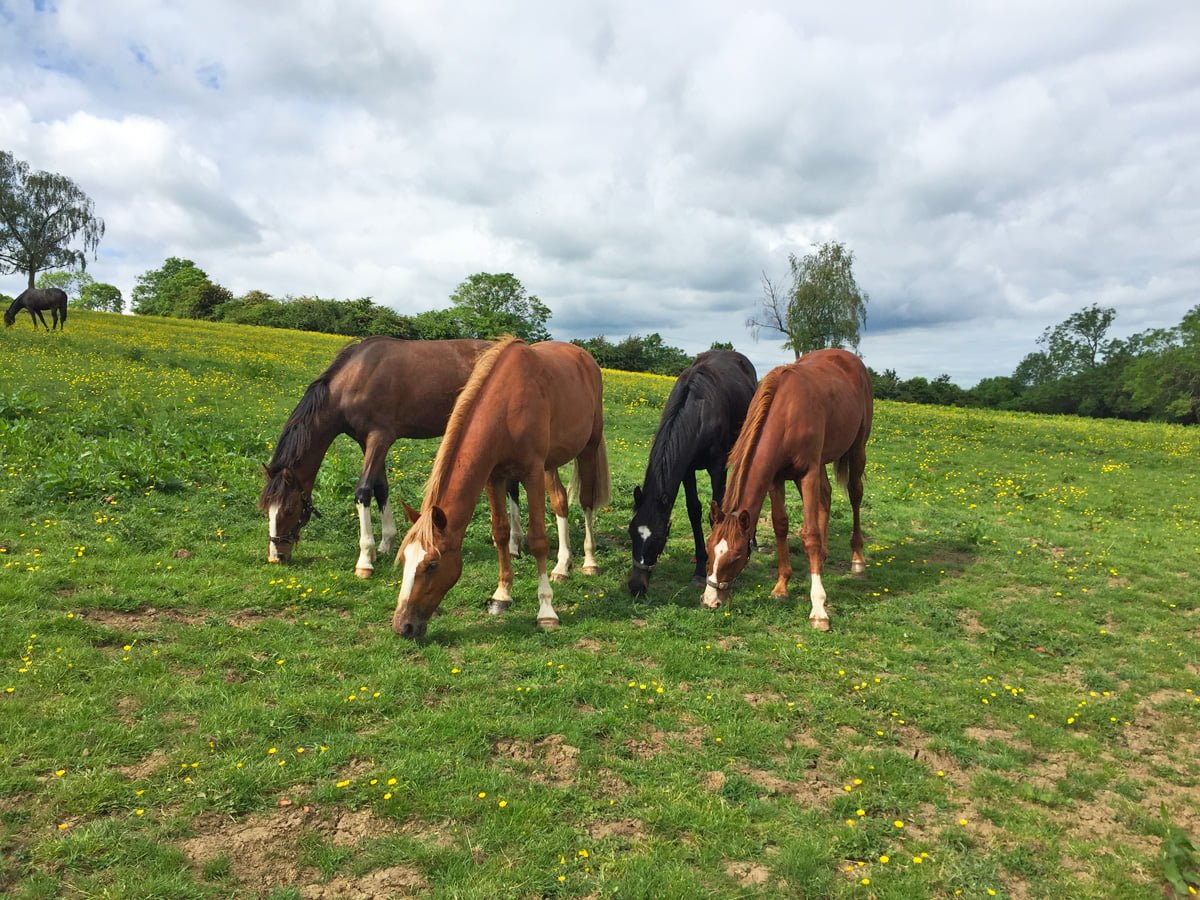 Synchronised grazing.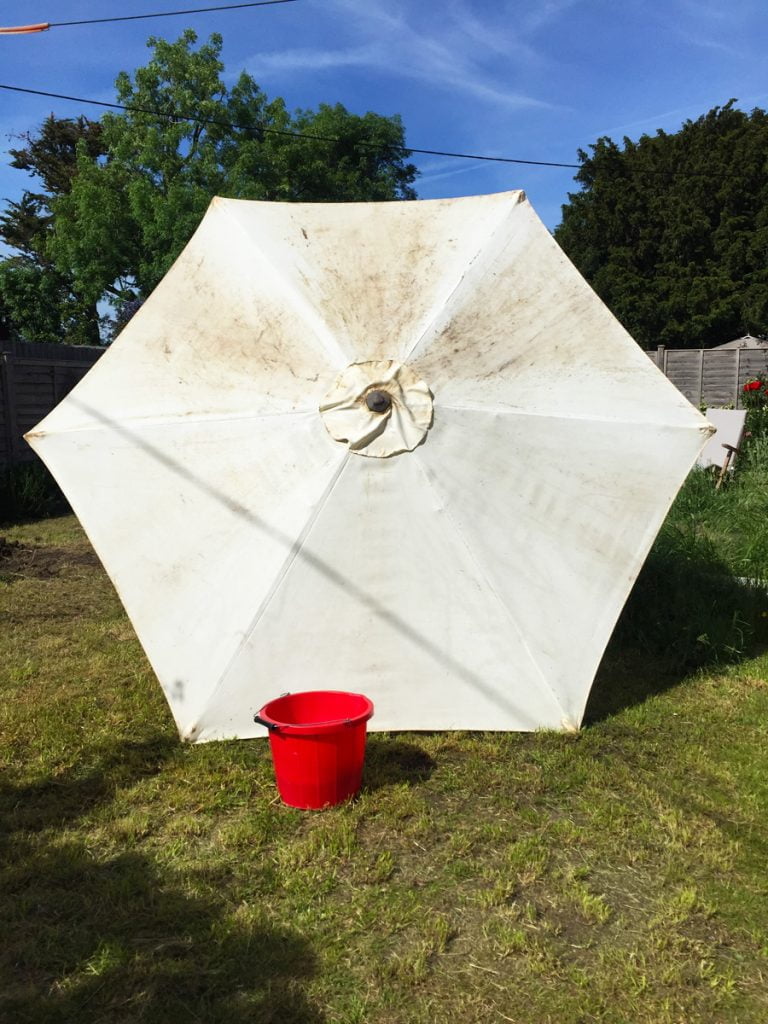 Our garden parasol was out through the winter and kept blowing away through the muddy building site. Today I scrubbed it.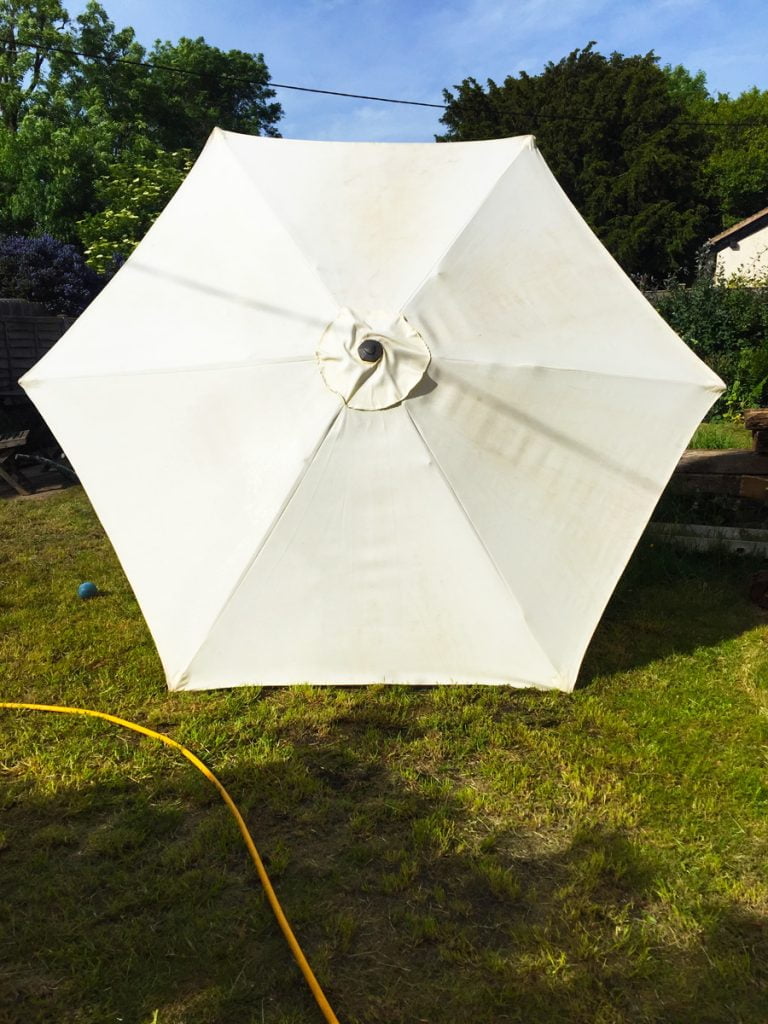 Much better.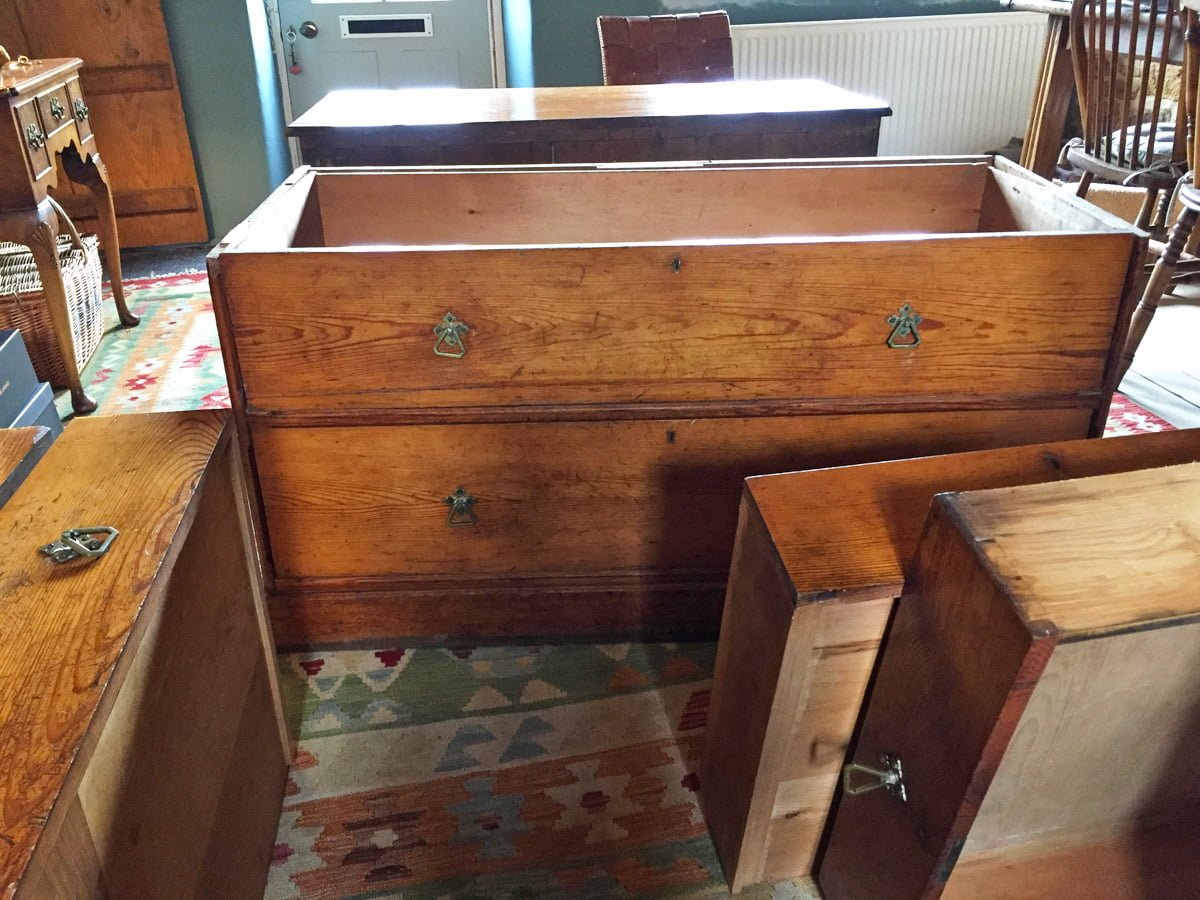 This beautiful chest of drawers came from a couple in the village who no longer had space for it. It is the perfect size for my bedroom and will replace the tiny one I currently have. I will be able to get all my clothes in here!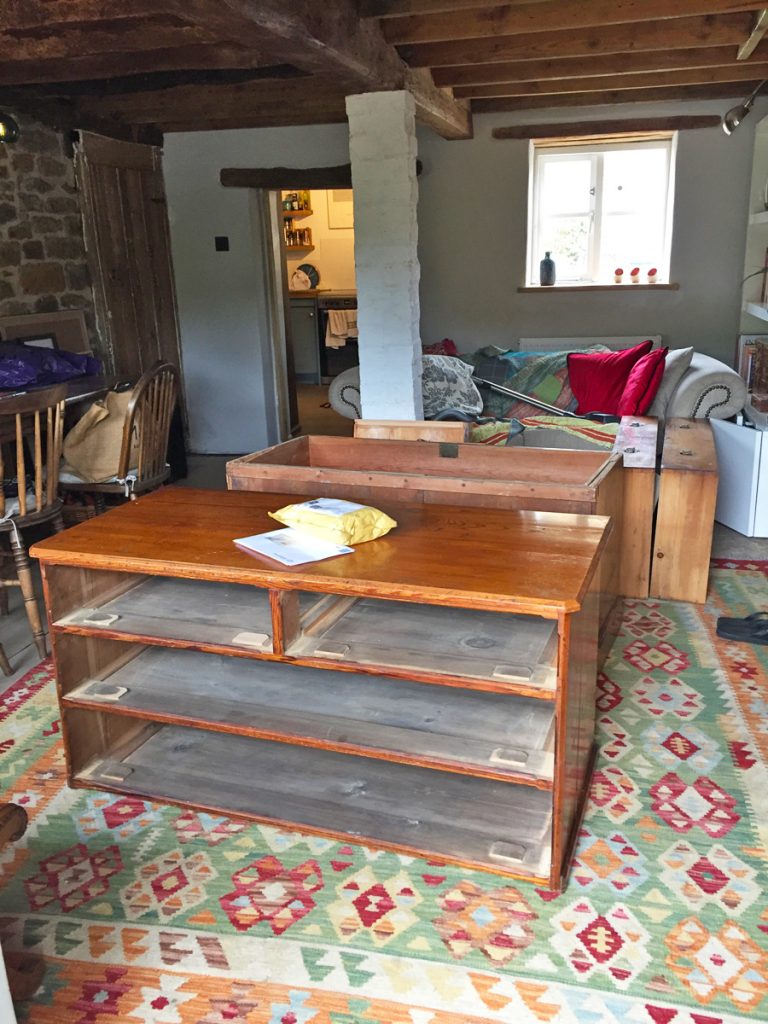 It is very tall but comes in two halves, perfect for getting up our old staircase.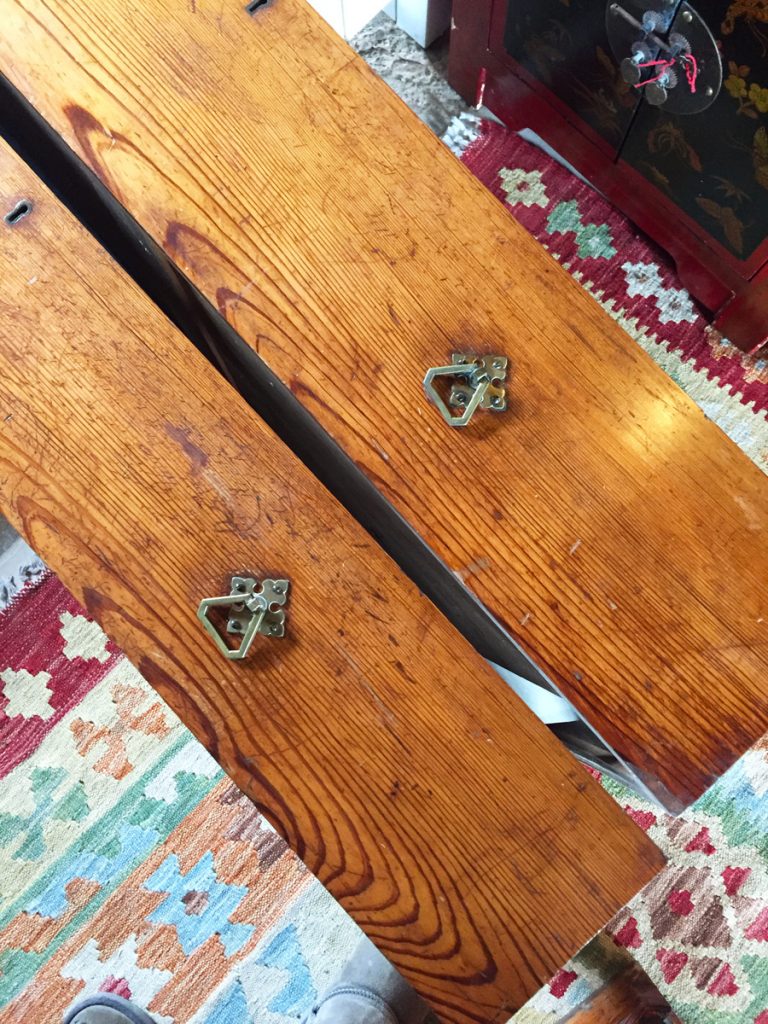 They were unsure of the wood it is made of as it doesn't look like pine or oak, I am 99% sure it is elm, so it will be perfectly at home here with our elm floorboards.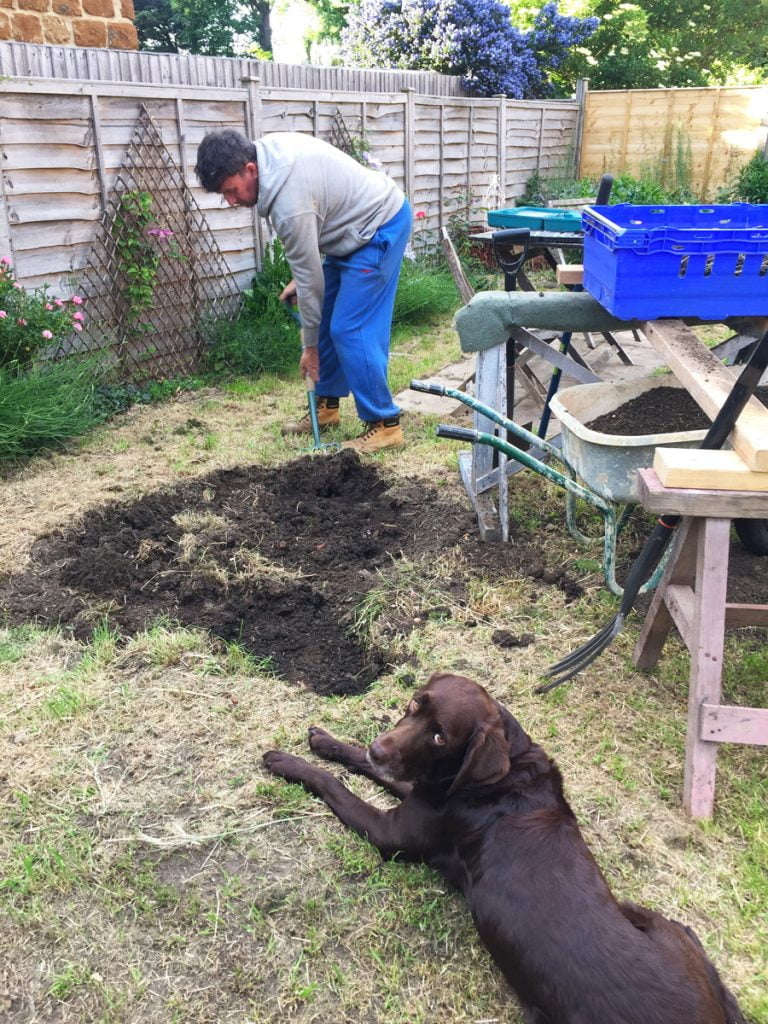 Jasper is overseeing the riddling process.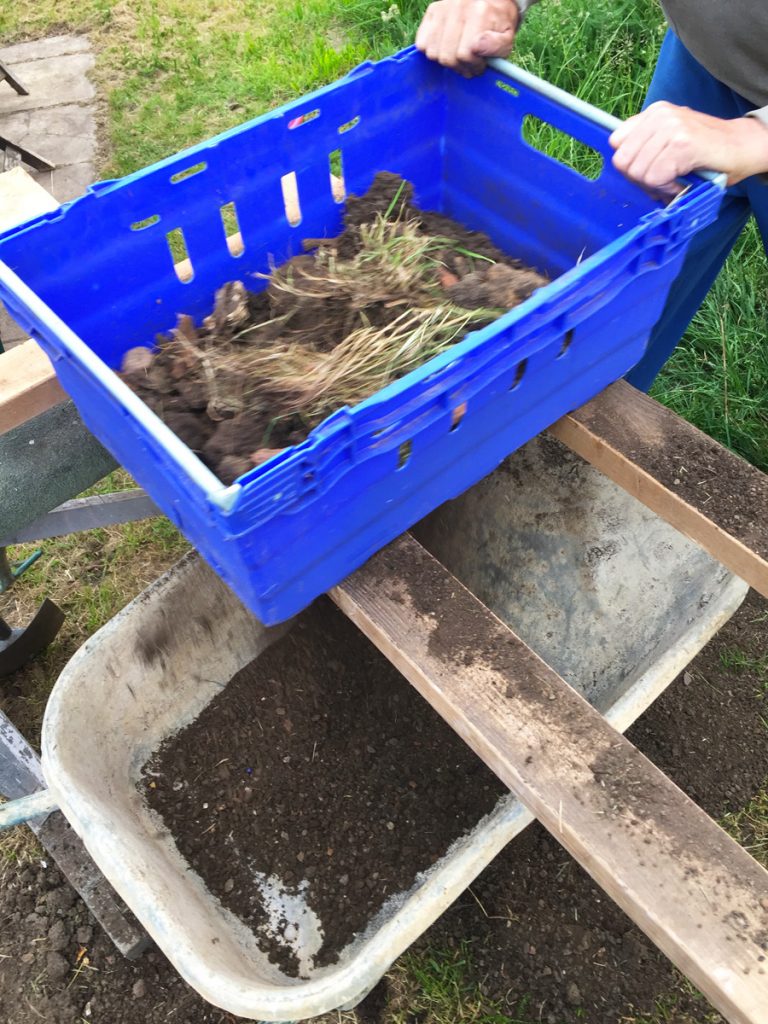 The blue box has holes in the base so the sifted soil drops through to the wheel barrow below, leaving the lumps in the box. Ingenious.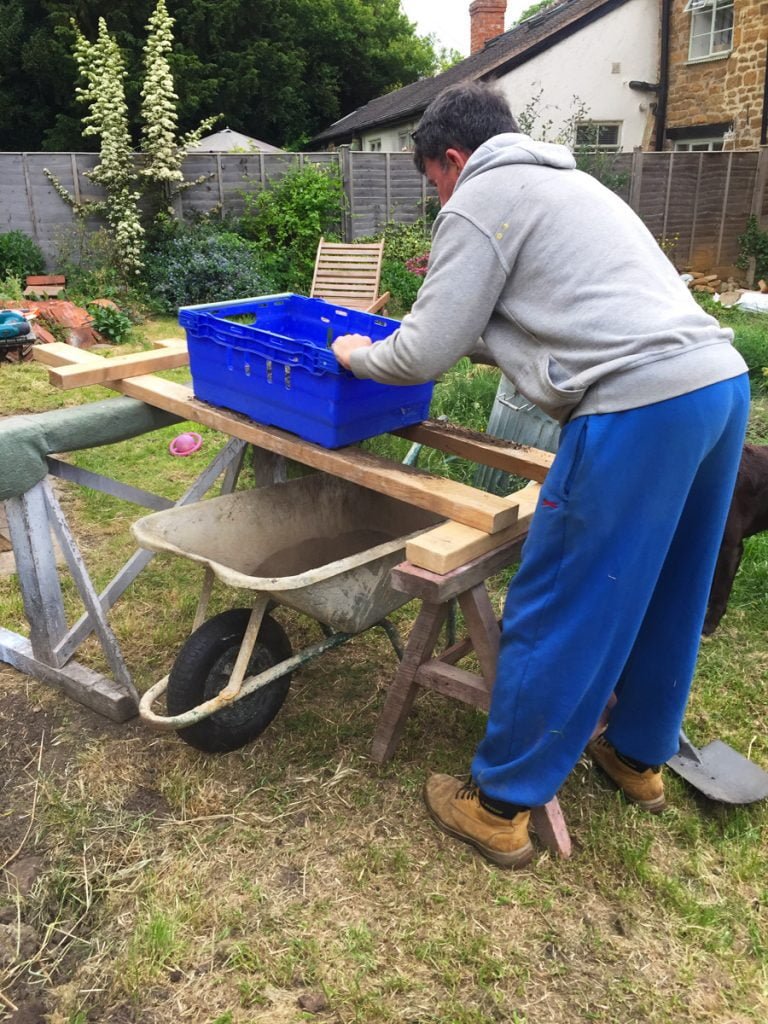 It's quite hard work.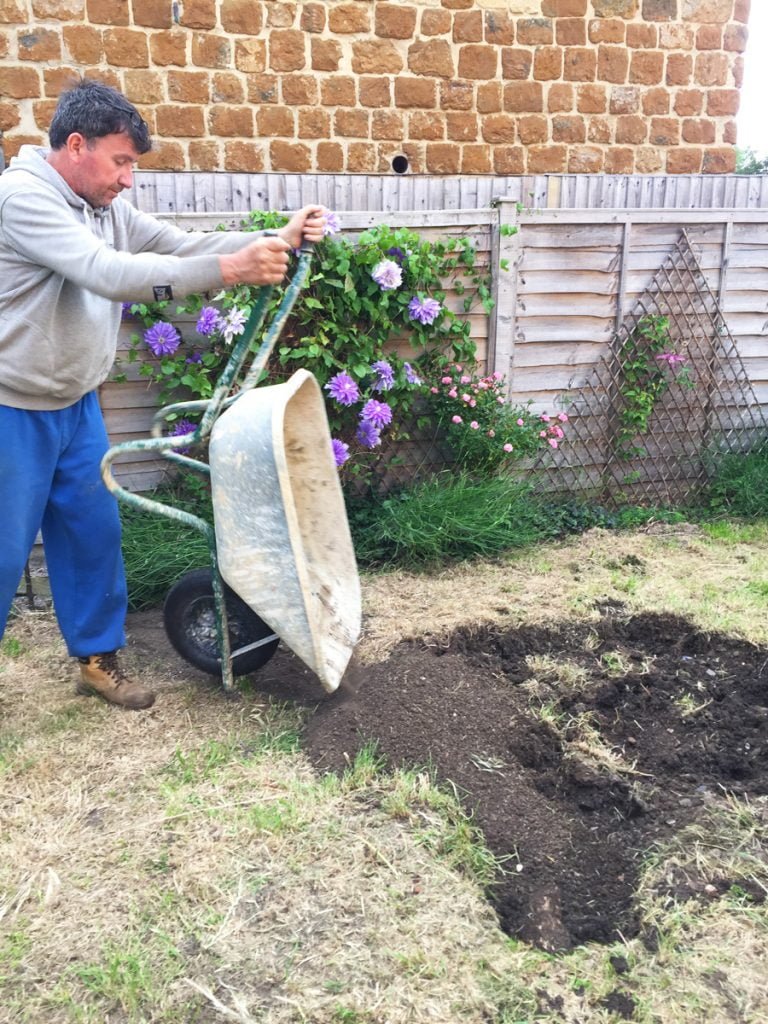 The freshly riddled top soil goes back on the lawn. We will reseed this.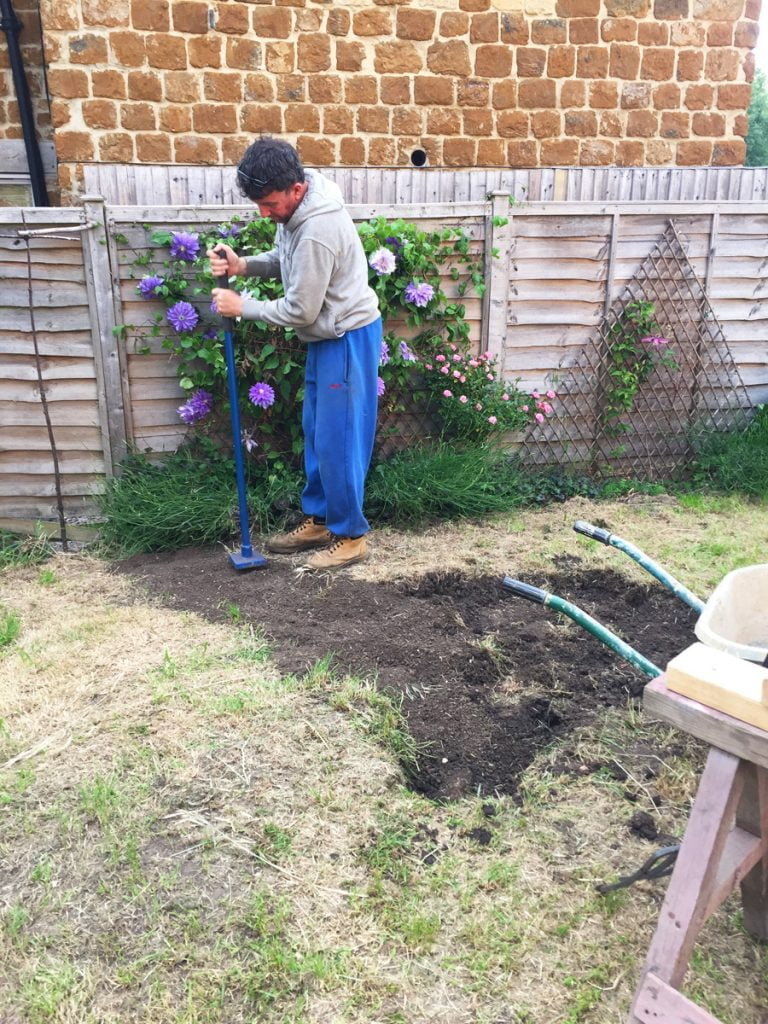 The soil then gets tamped down.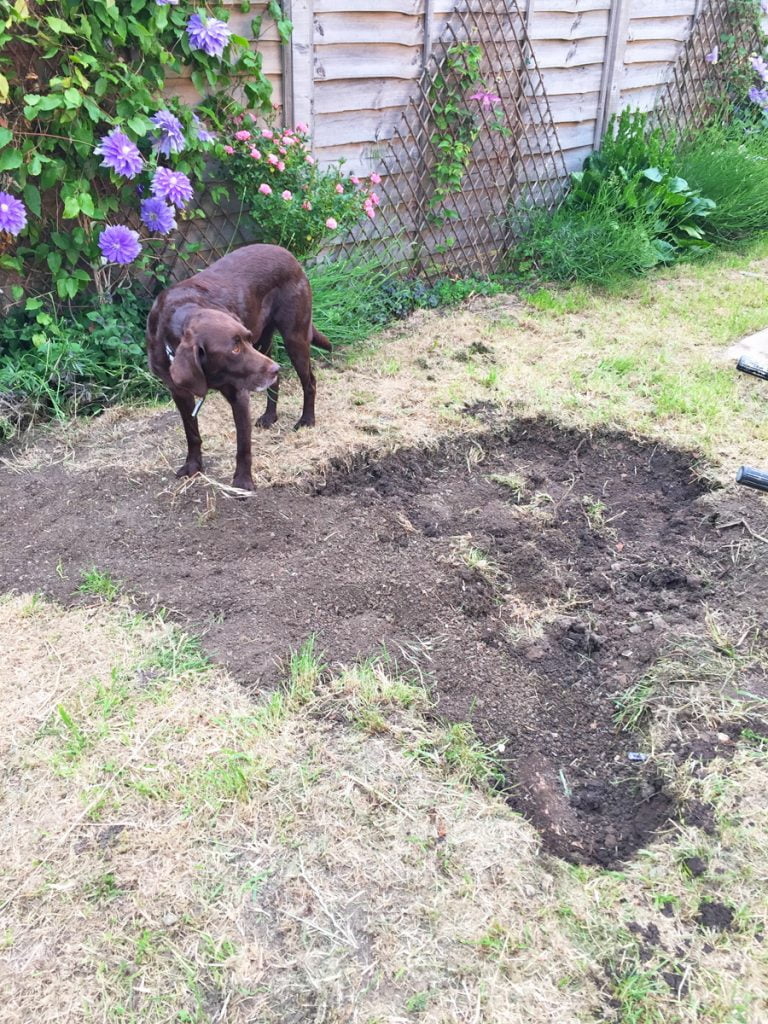 Jasper inspecting the work.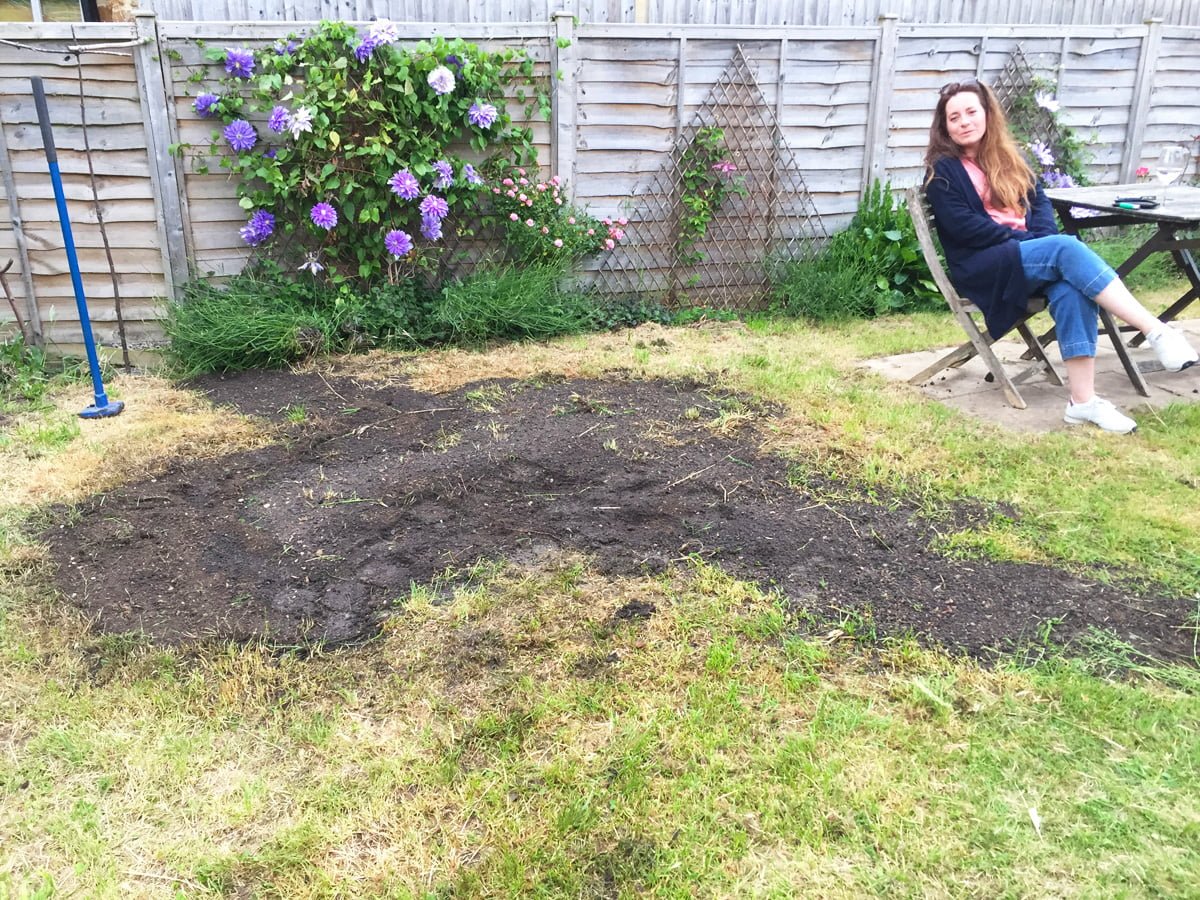 Cat arrives home on Friday evening just as Colin has finished creating a map of South America in the garden in mud. He got carried away and decided to also dig up the rotten roots from a massive Leylandii (one of four that we had removed when we first moved in 4 years ago) as there was an unsightly mound which he wasn't happy with. Thank you Colin!