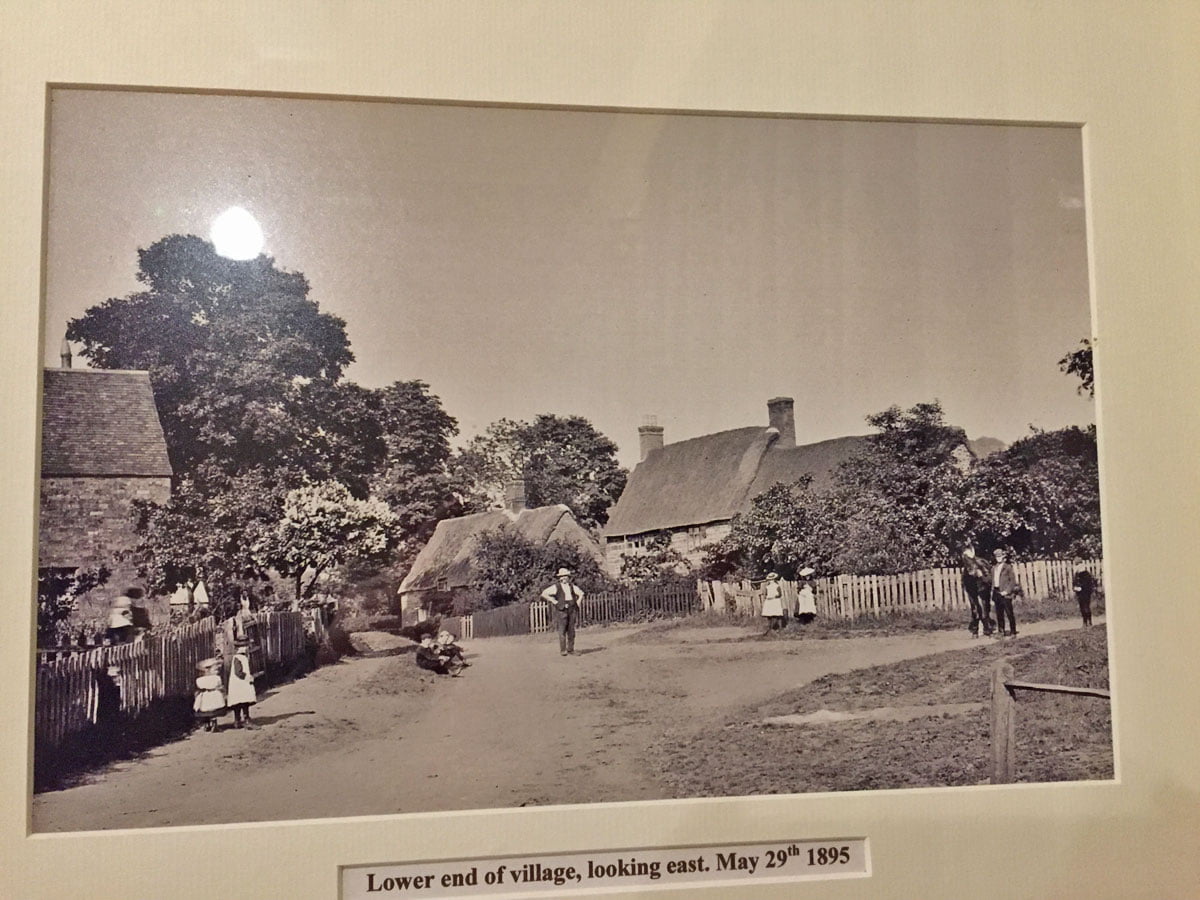 There is an old photo from 1895 framed on the wall in the village hall that I haven't seen before. It shows the road outside our house with our garden (on the left with the fence), where a woman is standing and holding a baby. Frustratingly, it is another photo that doesn't show our house (there are many old photos from this angle), but it is fascinating to see all the people. Also, the thatched cottage in the centre of the photo no longer exists and this is the only photo I have seen that has it in.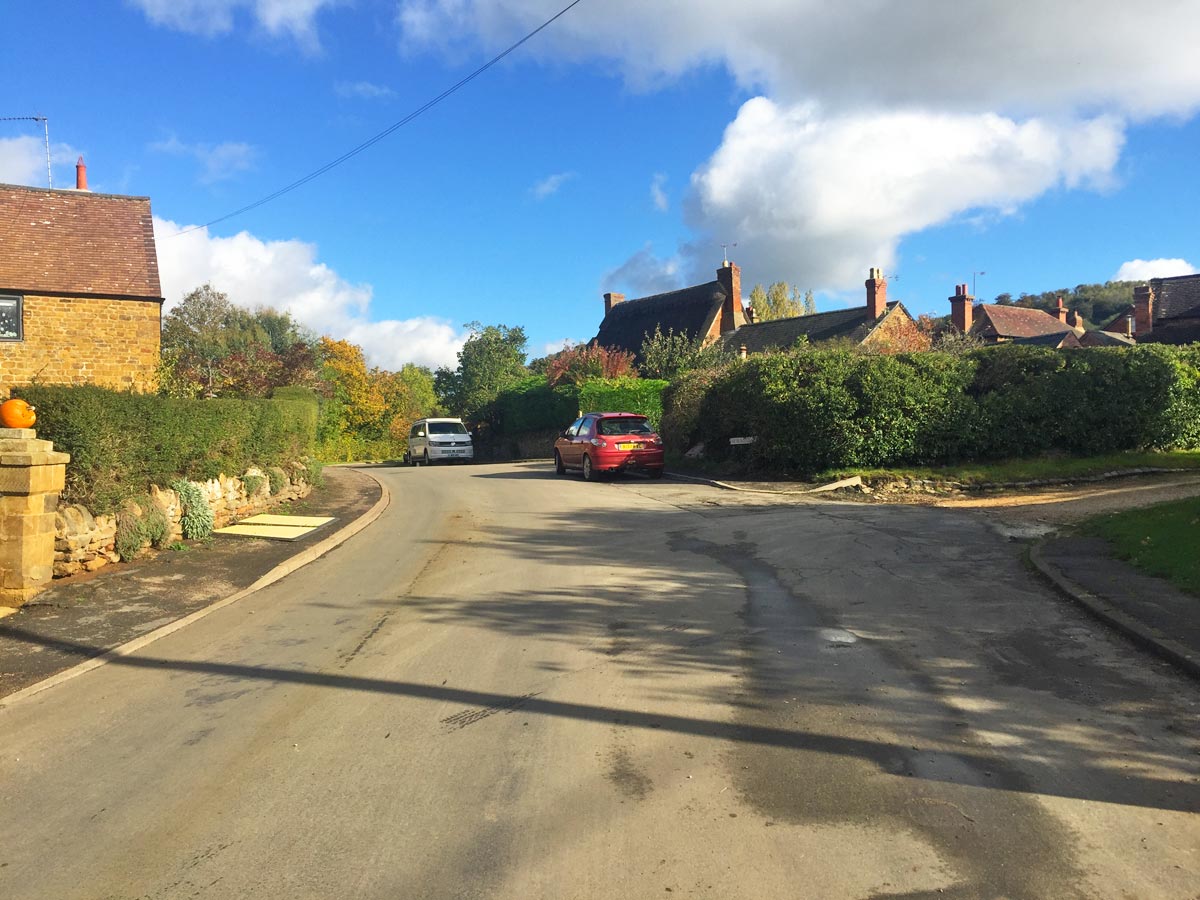 Interestingly, when compared with a photo from today, the gateway is halfway along our garden, suggesting this could have been when the house was split into three (or four) smaller cottages, hence the three front doors, (four if you include the door where the garage is now).
This photo is from around the time that a John Coles was living in the house. We know this from the Census records, but we also found his bar bill from 1897 (see details below). I like to think it is John Coles proudly standing in the middle of the road in the old photo above. It is also the time of the earliest newspaper that we found during the renovations from 1897, shown in one of my previous posts:
These are all the historic photos we have found so far, in a previous post: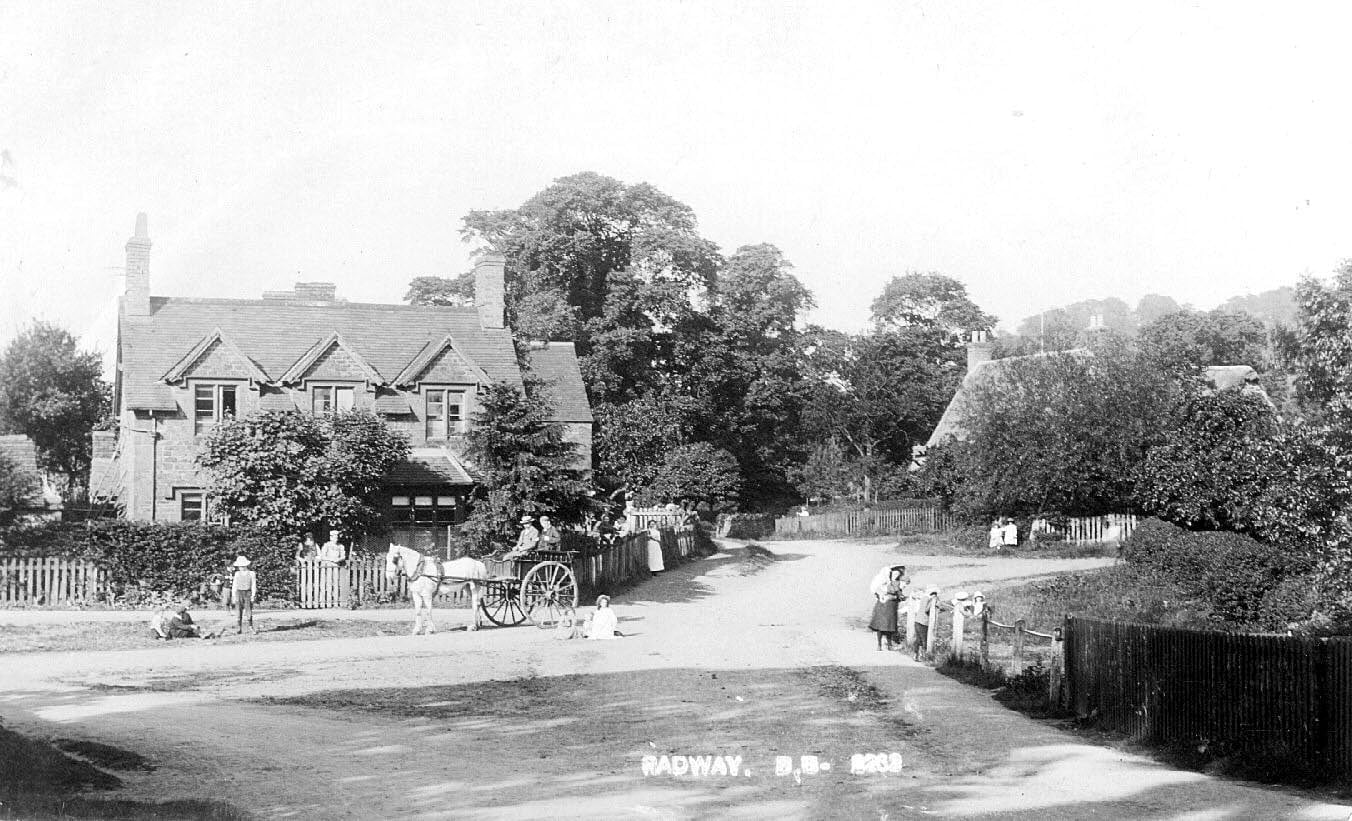 I realised that I haven't ever posted this old bar bill on here and it is one of the best finds we have made in the house! This folded up piece of paper fell out of the sitting room ceiling one September afternoon in 2019 (when I was close to finishing my chemotherapy). I thought it was just rubbish at first, but then spotted the old writing and unfolded it to reveal this fabulous piece of history direct from a previous owner!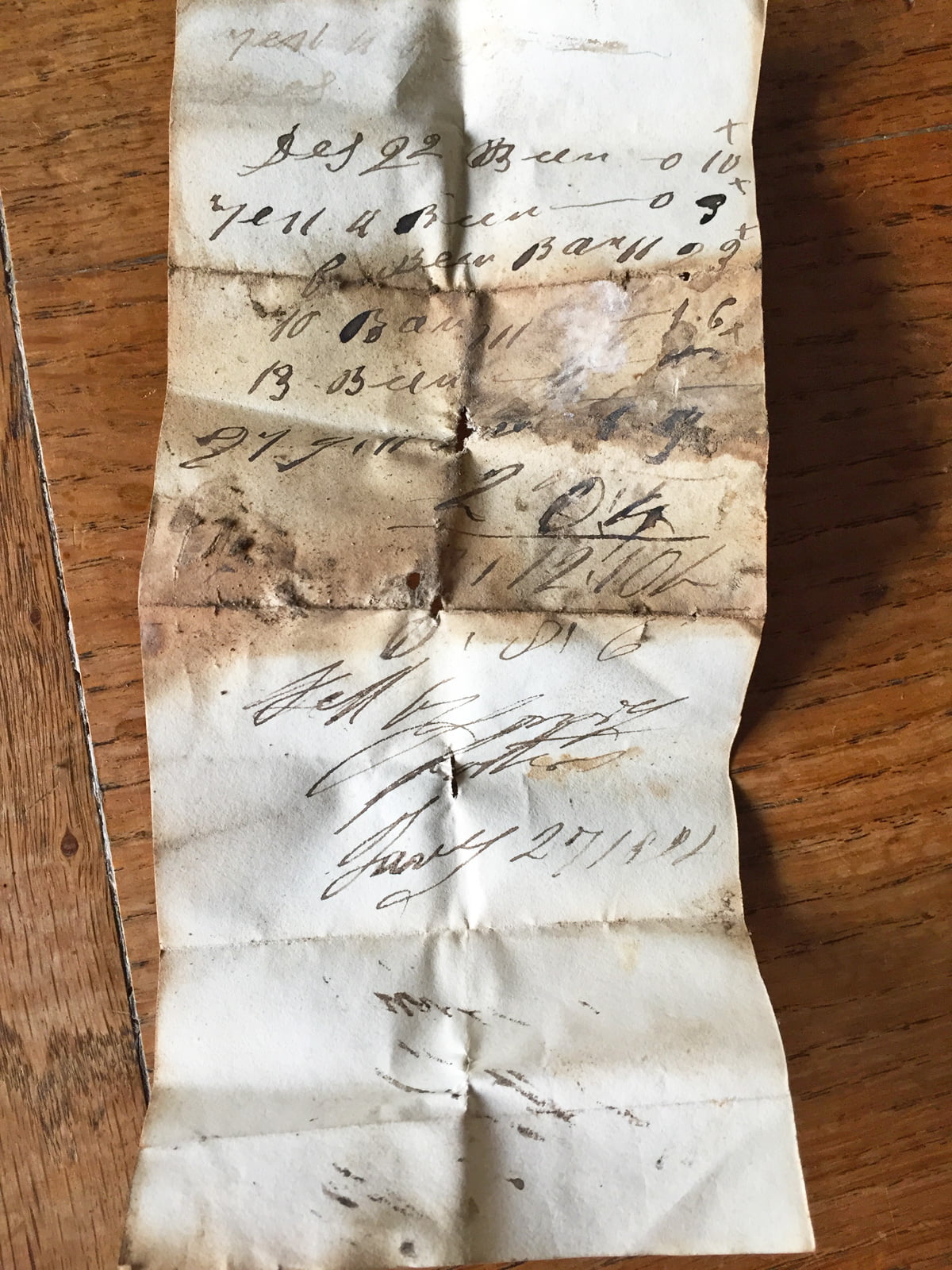 It is the back of an itemised bill, with beer and balm, and the total owed which I can't quite make out.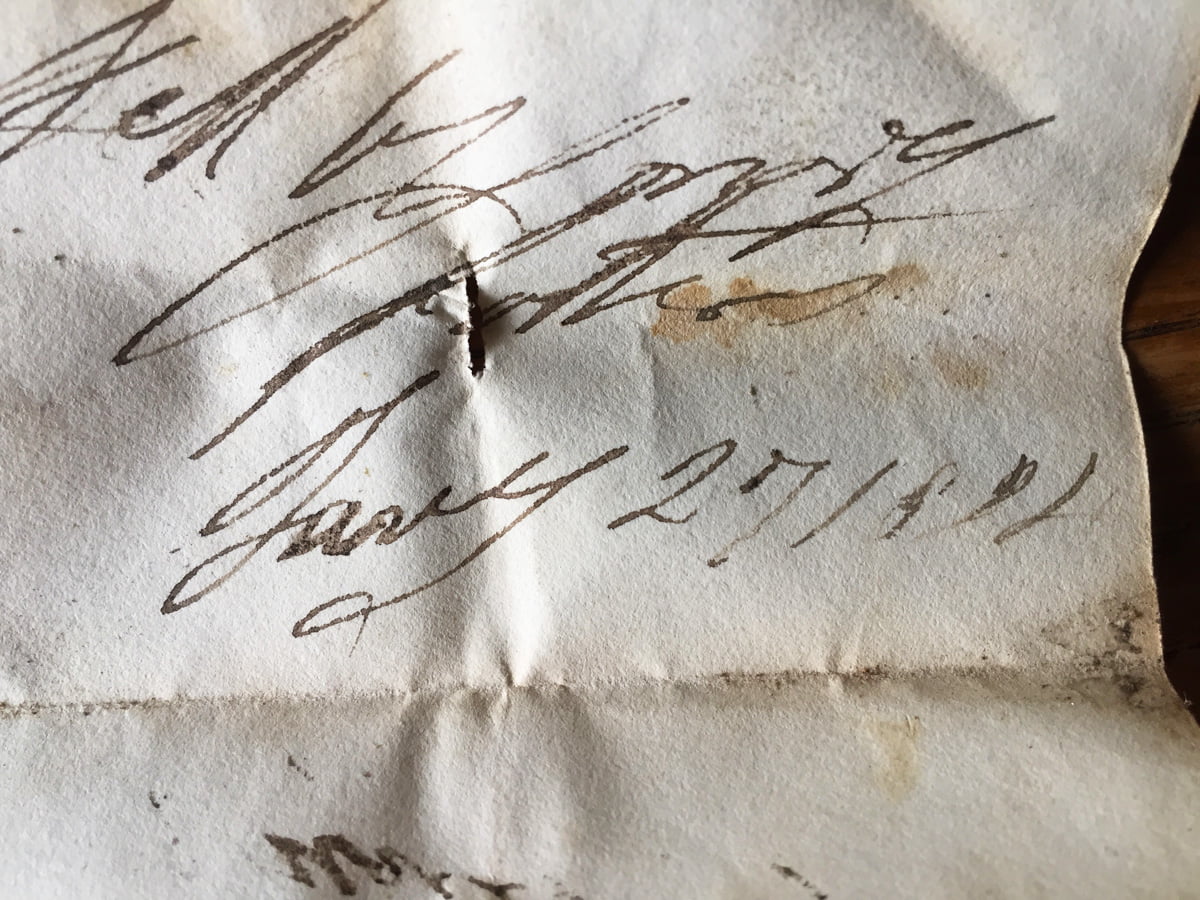 There is a signature (we assume of the bar owner) and then the date of January 27, 1897.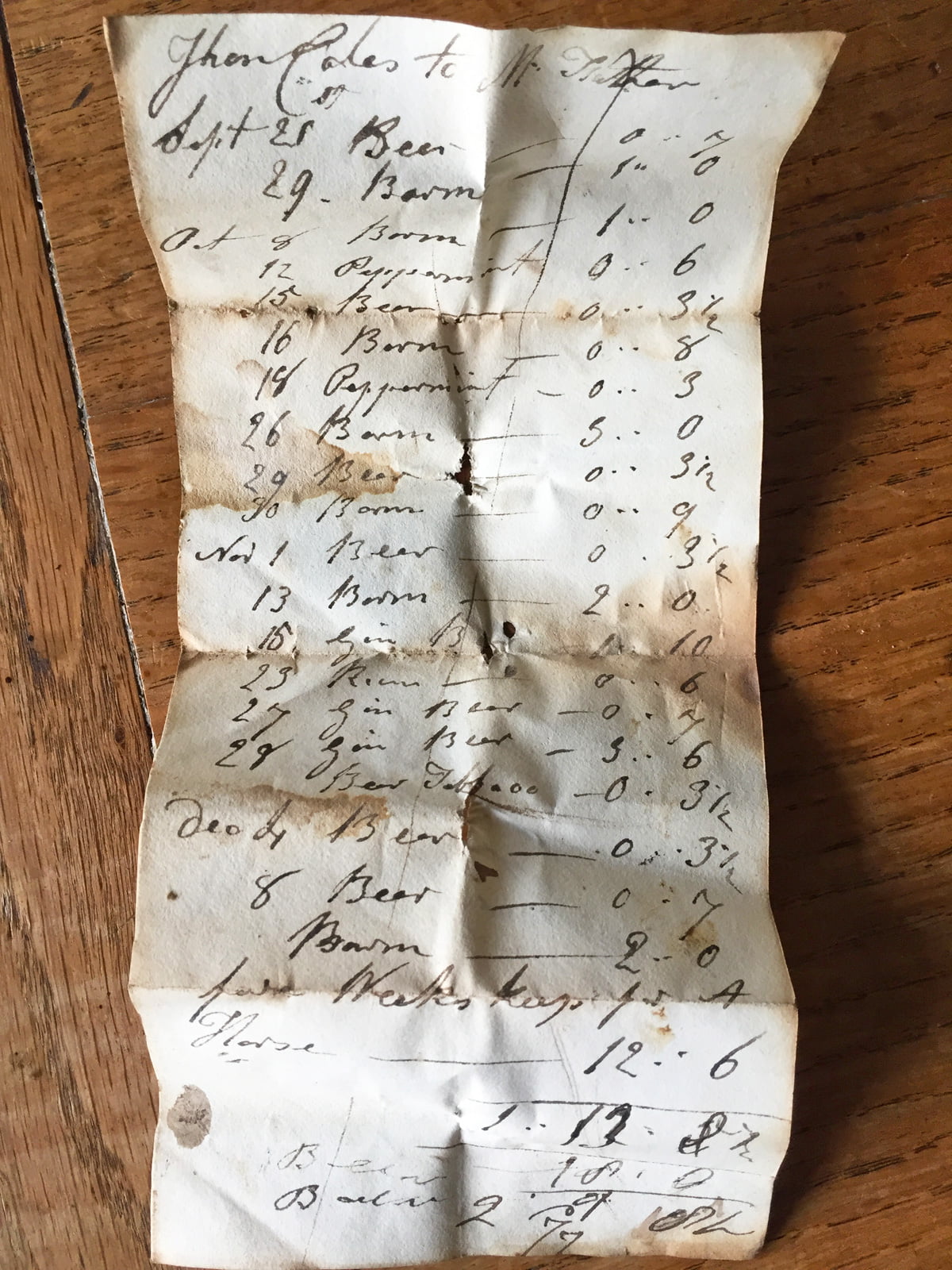 The front of the bill with John Coles name at the top, along with a name we cannot make out, looks like M Suther…? I am not an old script expert…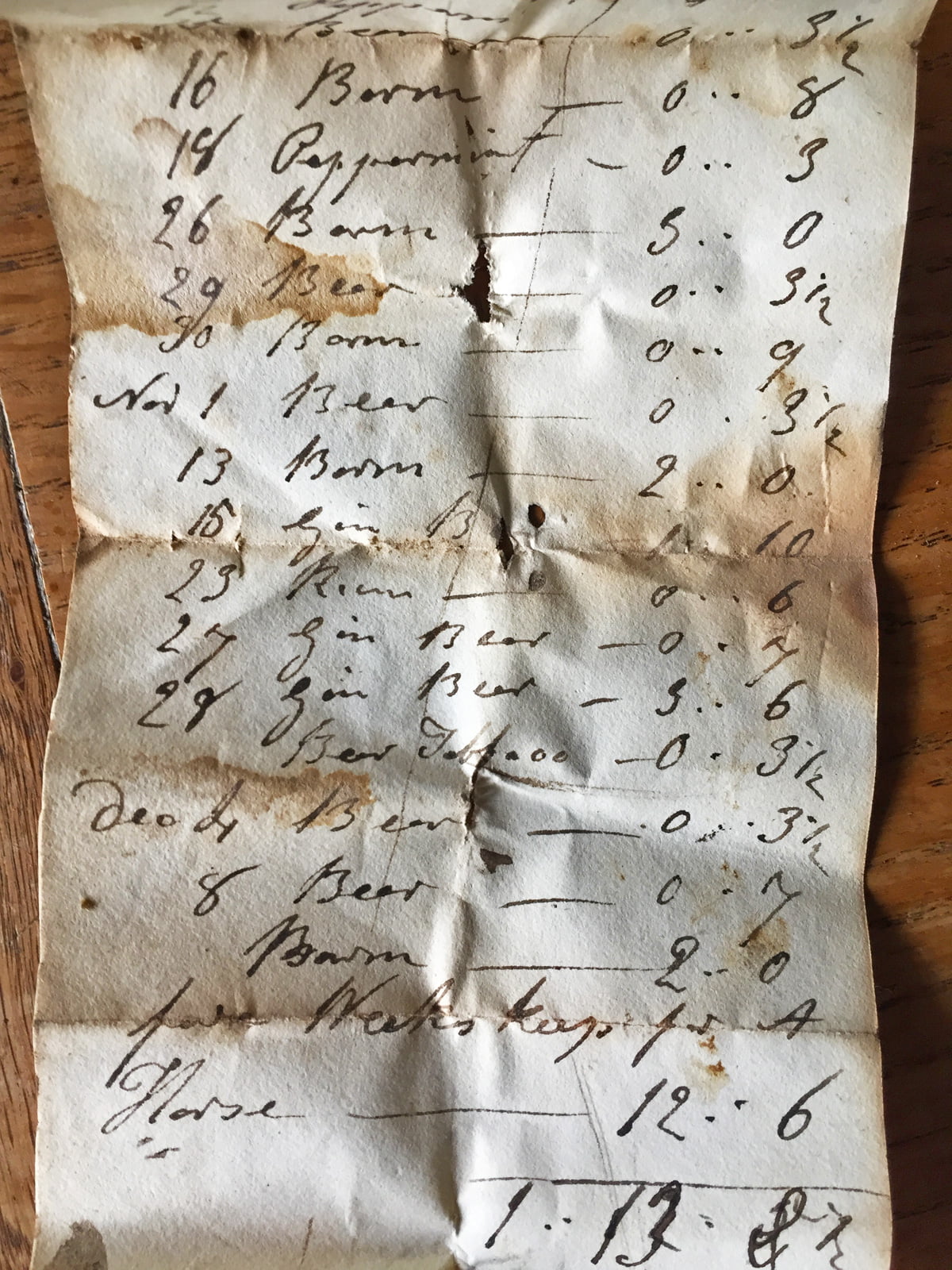 You can see the dates down the left, from Sept 25 to Dec 8, the cost on the right, then the items such as beer, barm (a form of yeast from brewing used to make bread and cakes), peppermint, gin, tobacco, and 'four weeks keep for a horse'.
This is a very treasured find and we plan to frame it (in some kind of double sided glass frame so you can see both sides).