Monday morning, another week, another hole. The chasm is being fixed by Tom & Dan today and they need to start by propping up the main A-Frame of the roof, as this is sitting on the end of the internal wall which is in real danger of collapsing. So they break through to the loft area first thing by removing half of the ceiling (in what will be our new bathroom). We get a tantalising glimpse of the loft with its beautiful old timbers, the first time we've really been able to study the structure.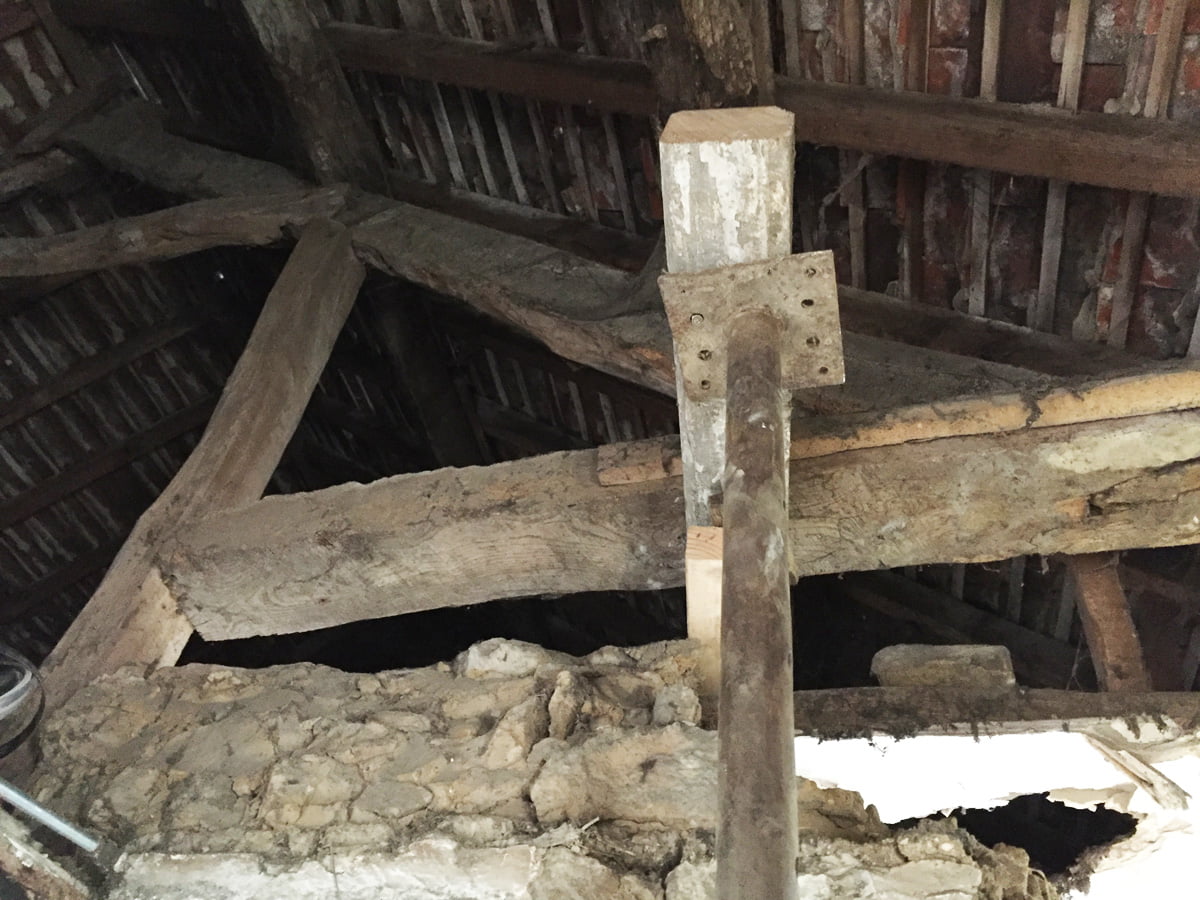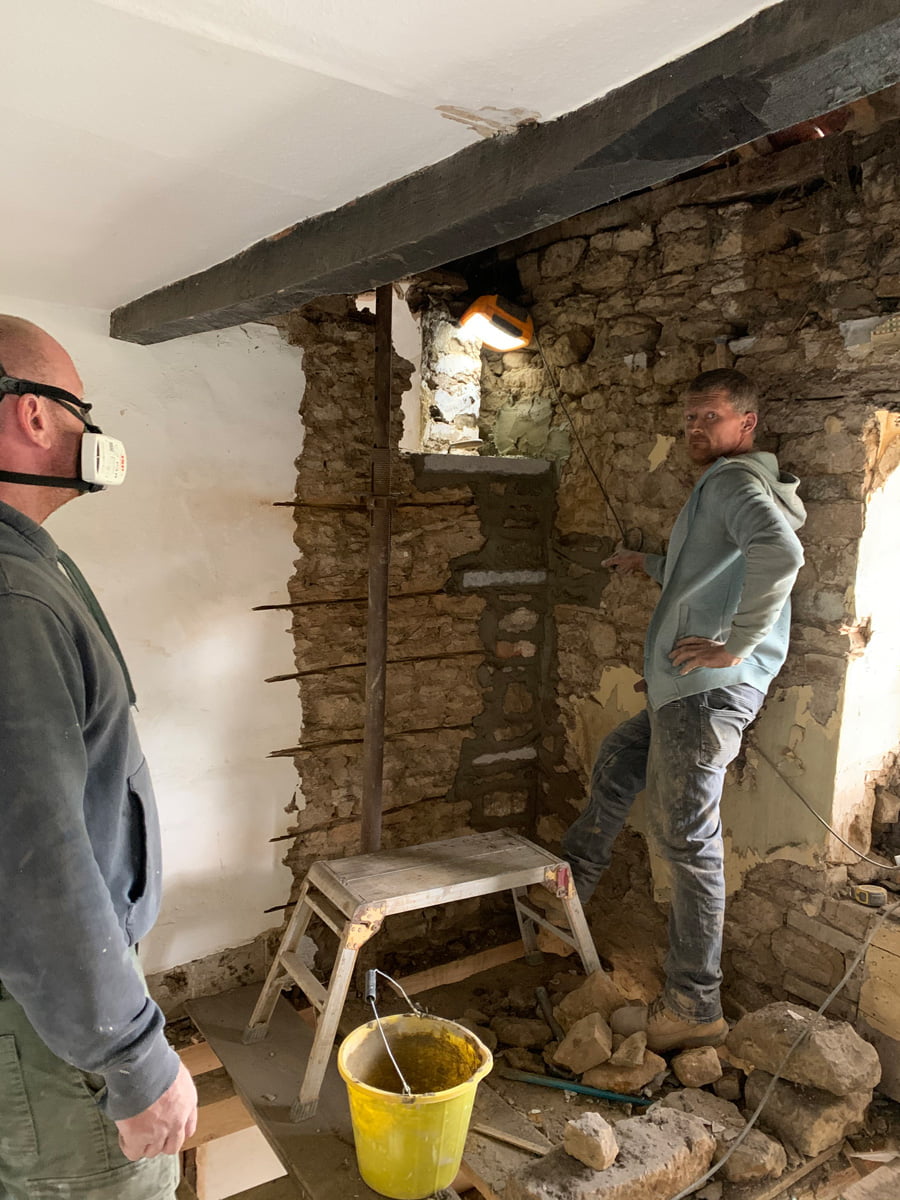 Tom is repairing the internal wall; filling the chasm with new stone and tying this into the external wall with new concrete lintels embedded into both. All this before we even start to add the steel ties!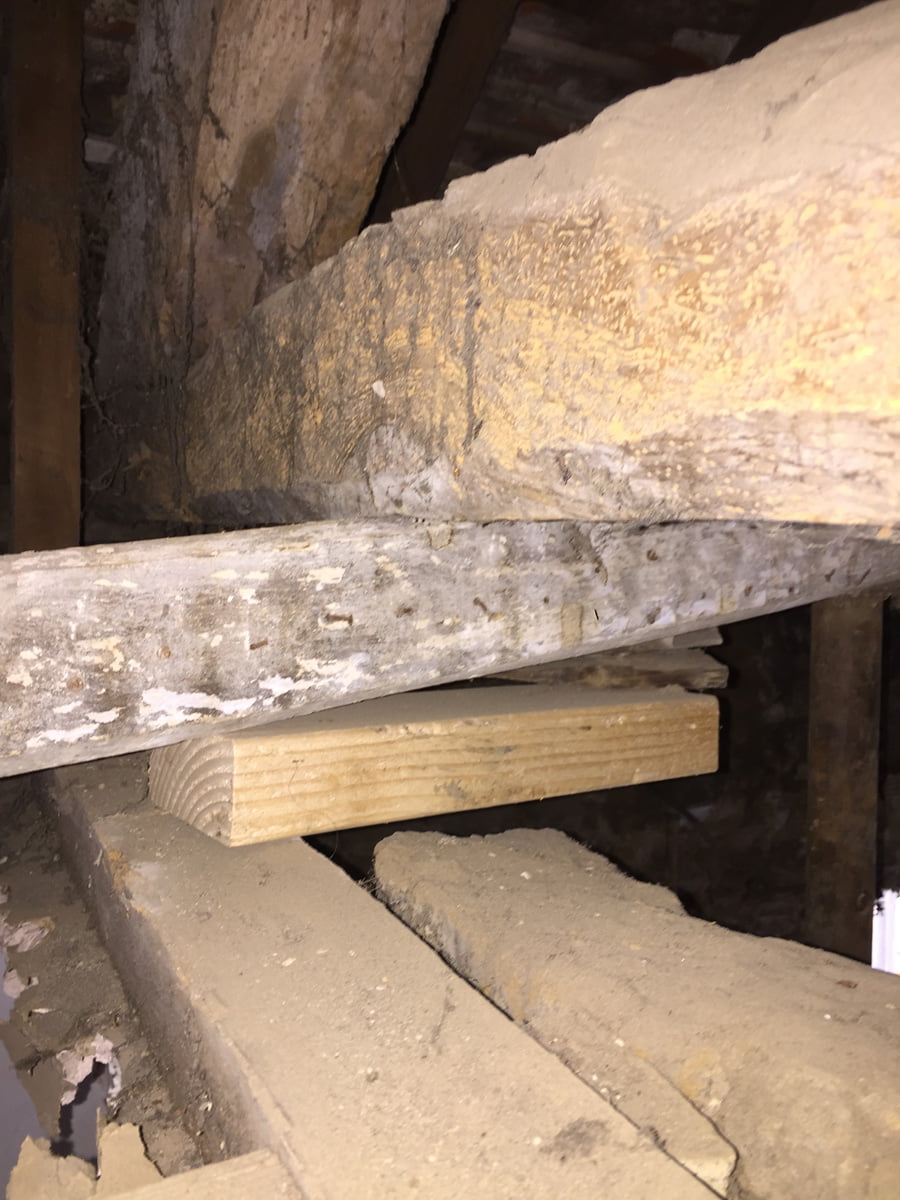 The whole roof is being propped up with an old joist, a pine wedge and four Acrow Props spanning two floors. It looks alarming but we are assured it is perfectly safe…….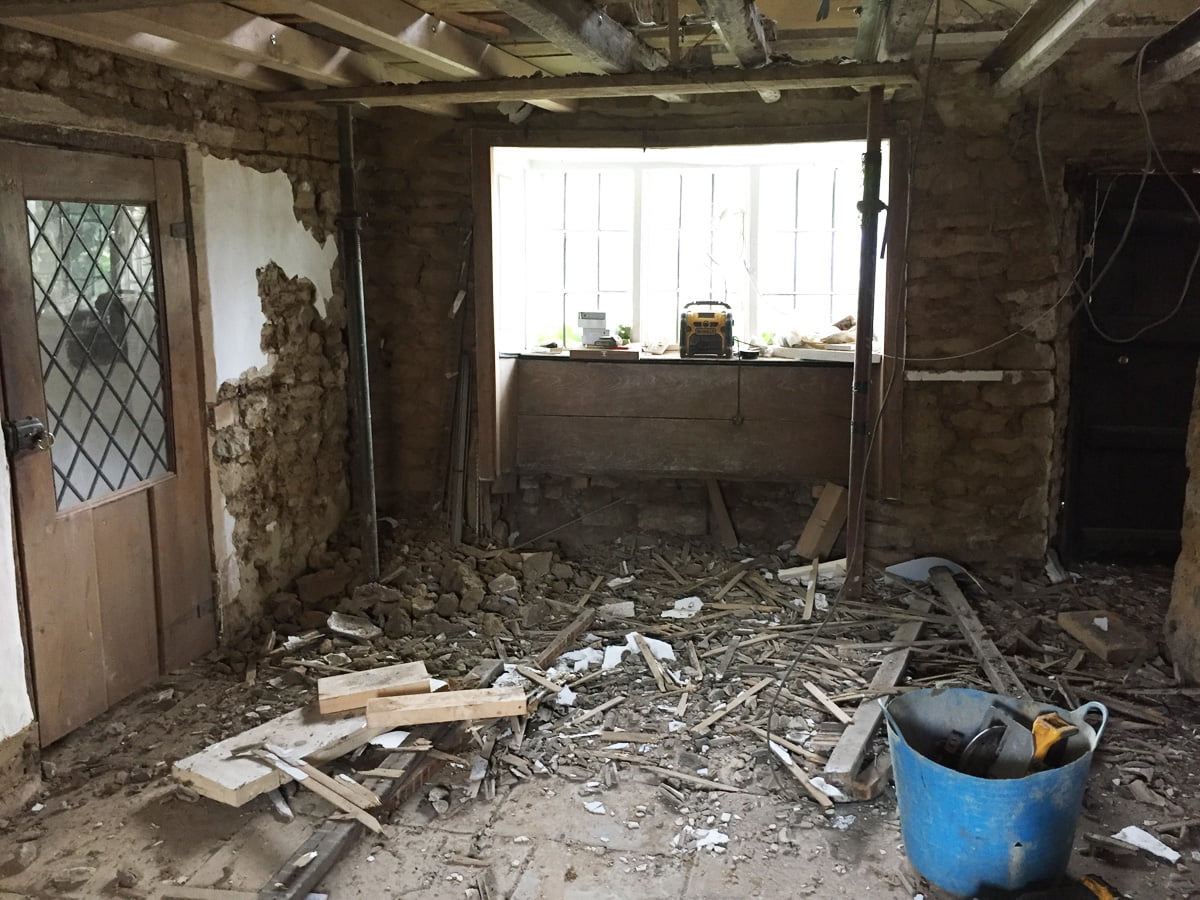 The floor underneath where they are currently working.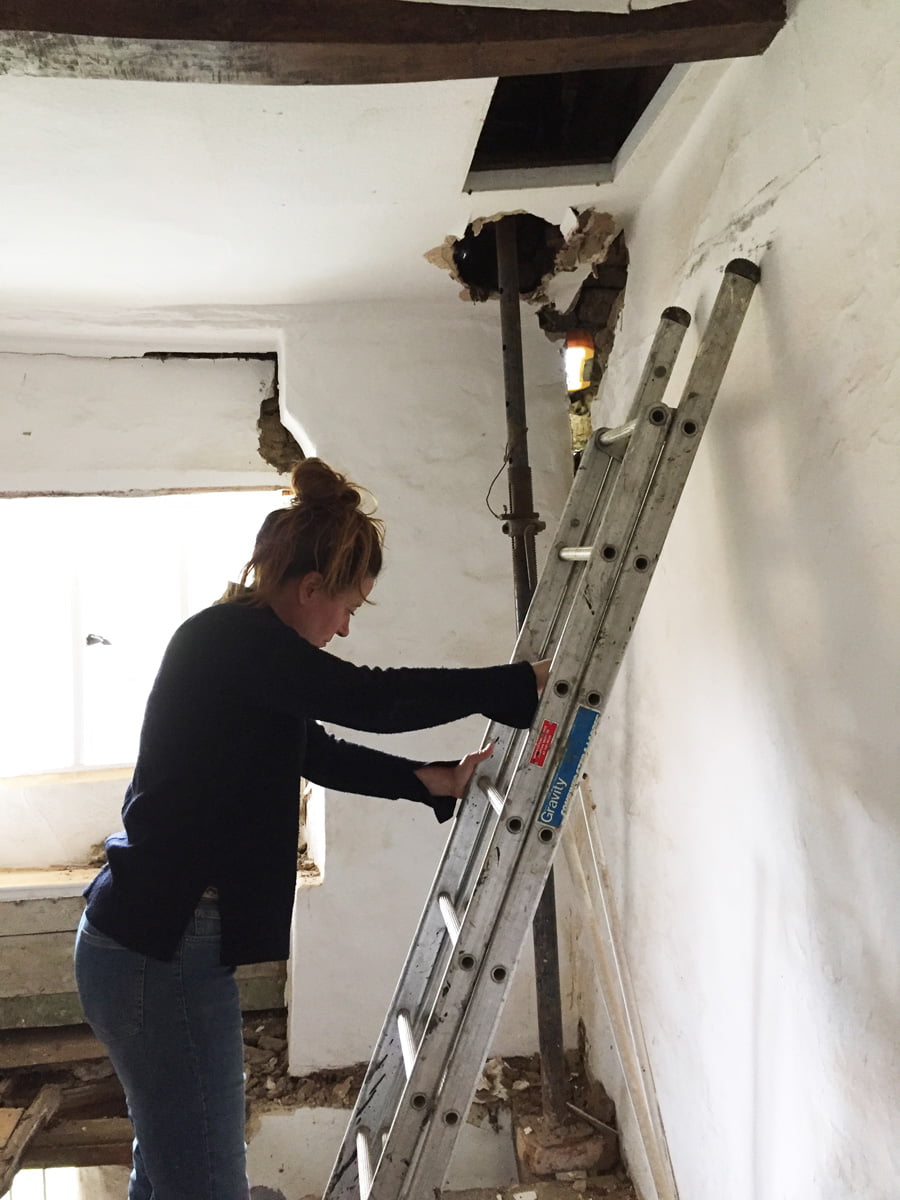 The other side of the wall (Zanna's bedroom).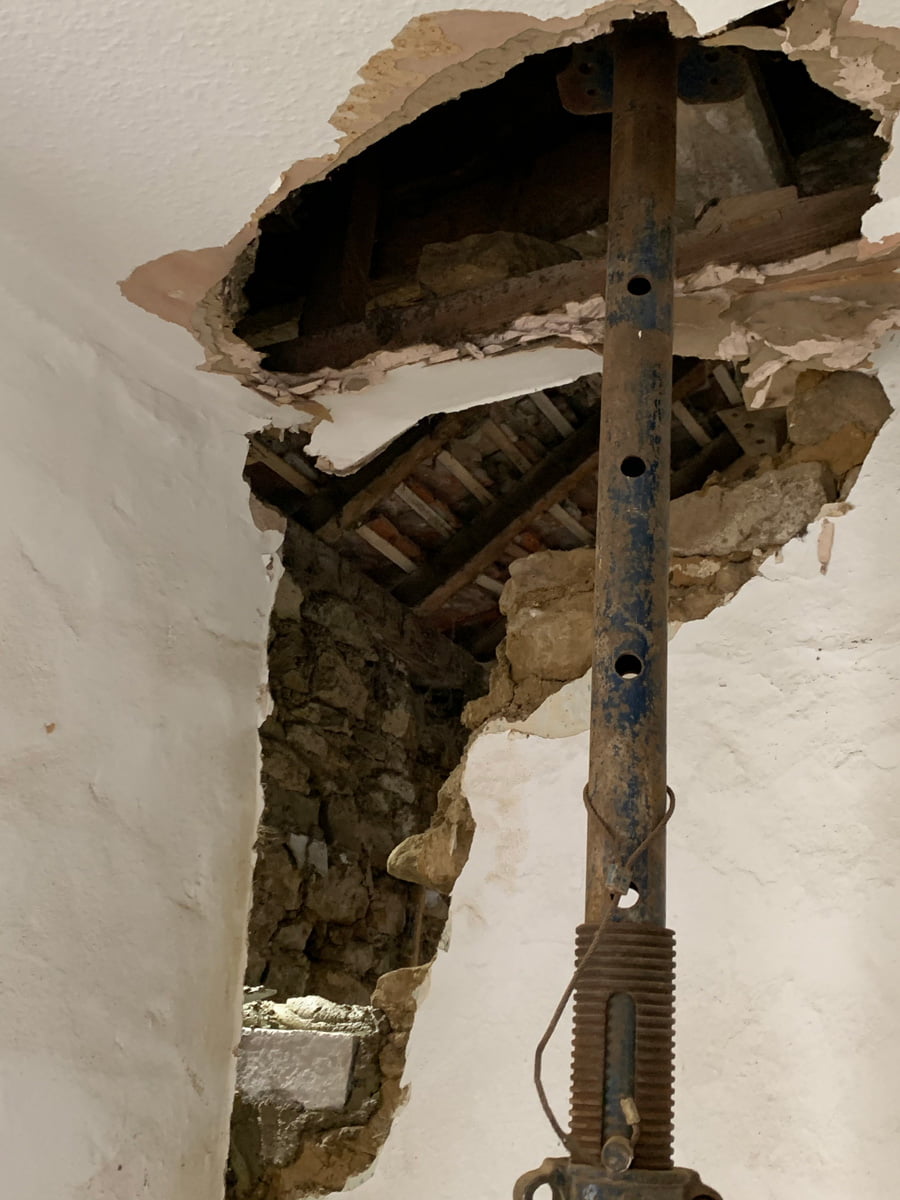 The corner of Zanna's bedroom, looking through to where they are working.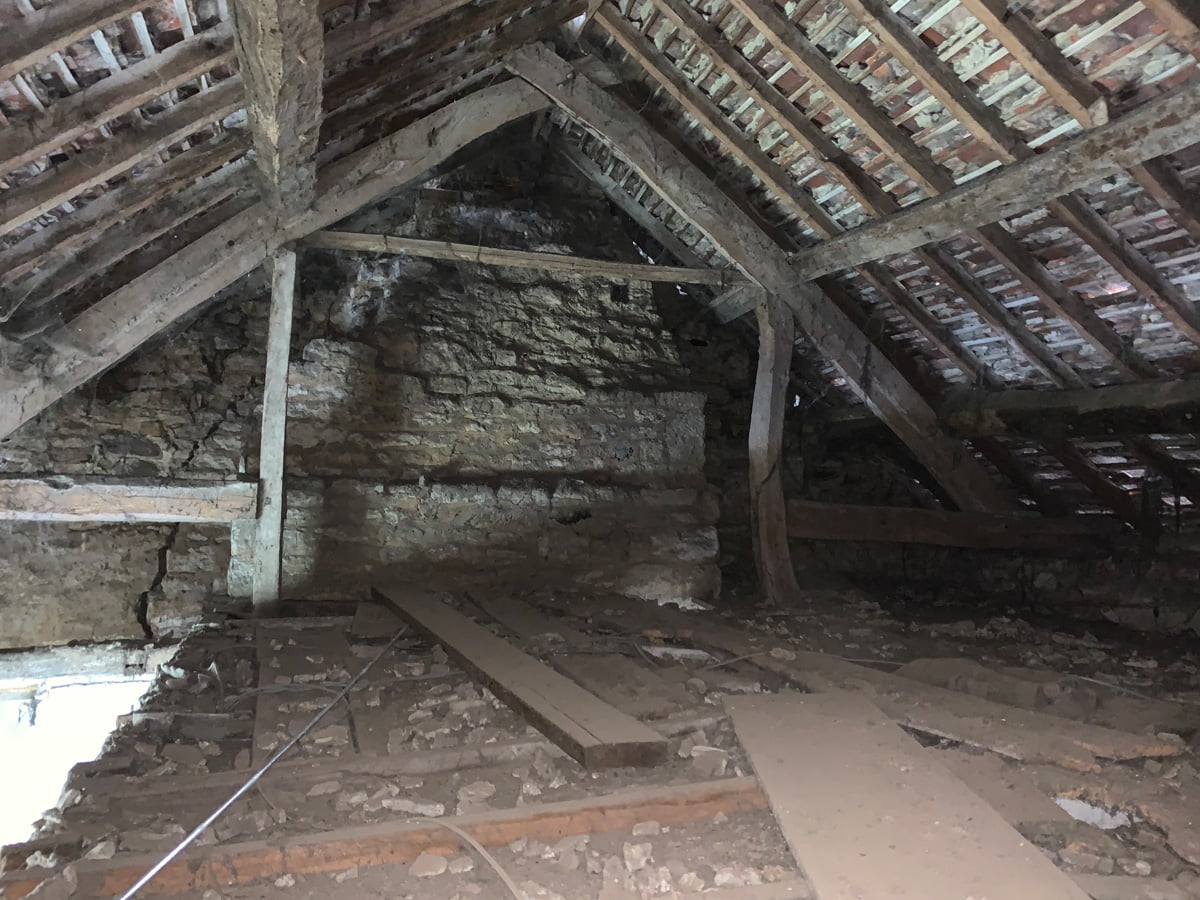 View into the loft from the loft hatch. You can see where they have broken in on the left. We are looking towards the top of the chimney breast of the inglenook in the centre, to the left of this just past the A-Frame you can see the massive crack in the gable end. We knew about this early on with the first structural engineer, you can also see it from the outside (it has been repaired pretty badly). Our conclusion at the time was that they had cut through the wall badly, a conclusion that was spot on.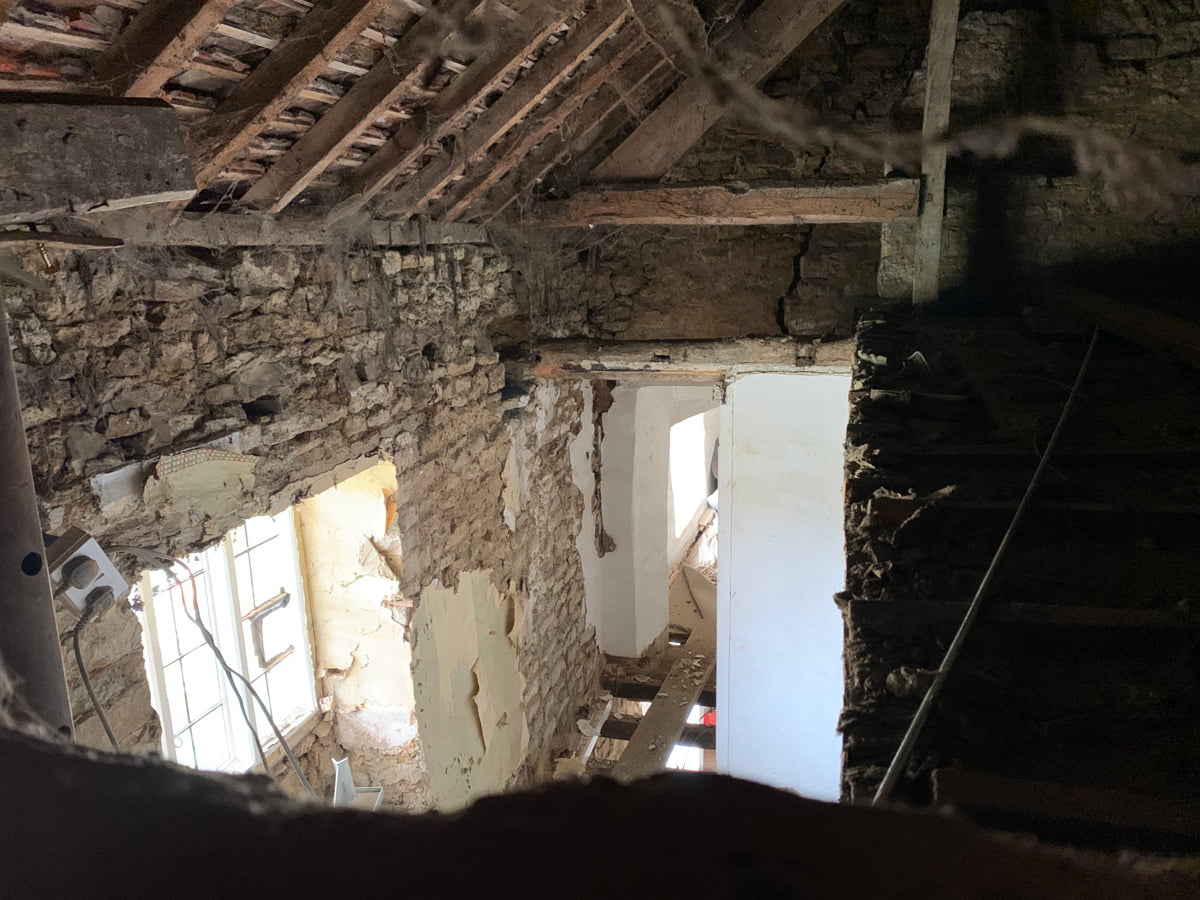 Impressive cobwebs! So that's where all our spiders live!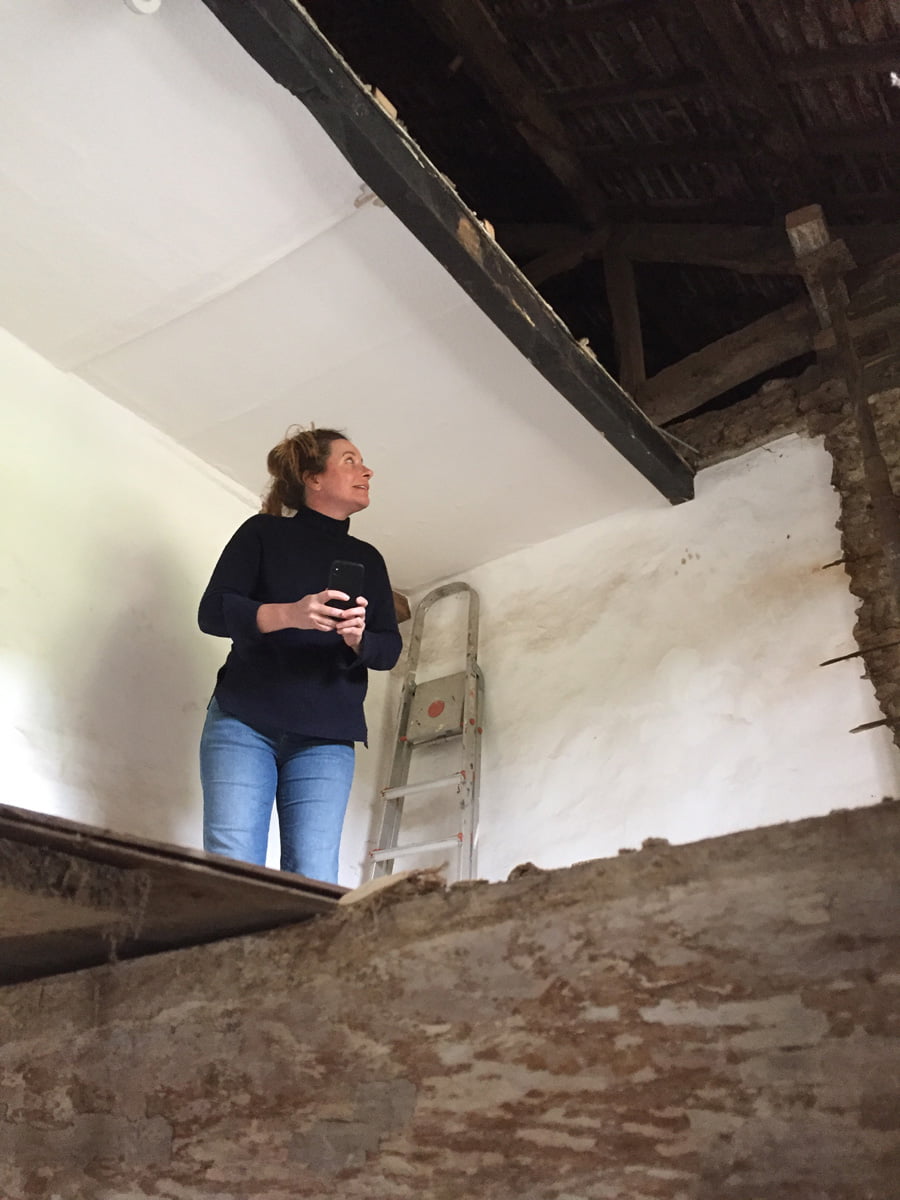 Cat admiring the view and trying hard not to jump.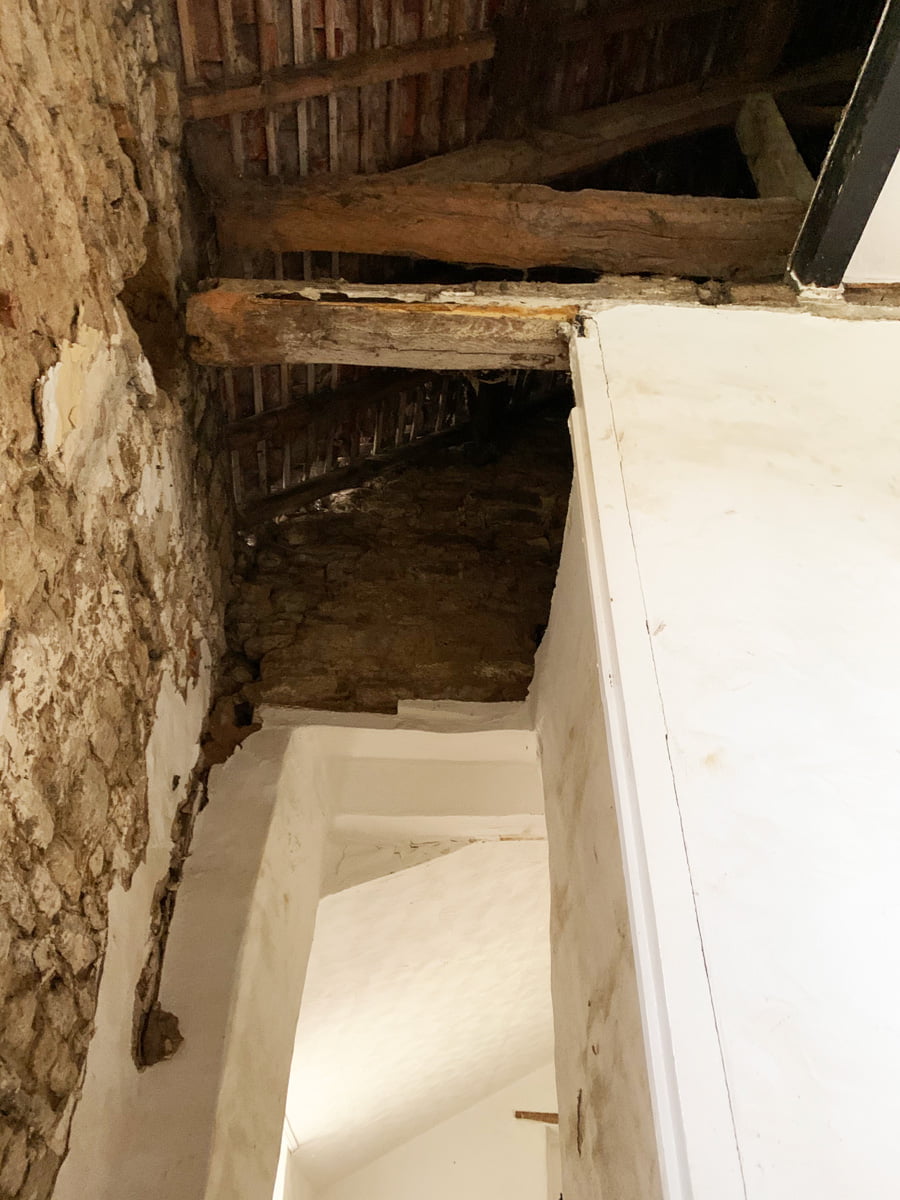 The bottom of the A-Frame on this side (with the Inglenook chimney breast) hasn't joined the wall for quite some time apparently. You can see the hole in the wall that it originally sat in. Thank god the chimney breast is so huge as it is holding this up!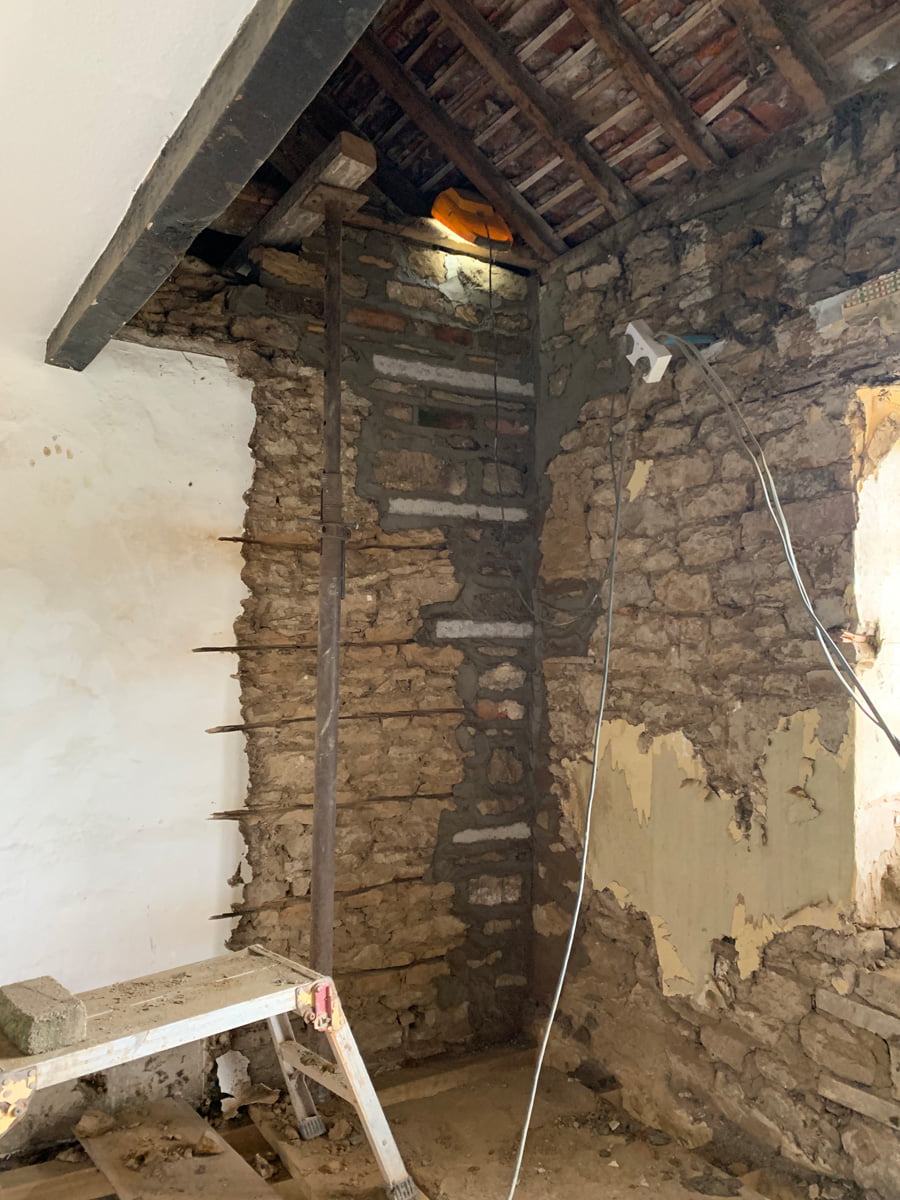 The repaired wall from what will be our new bathroom.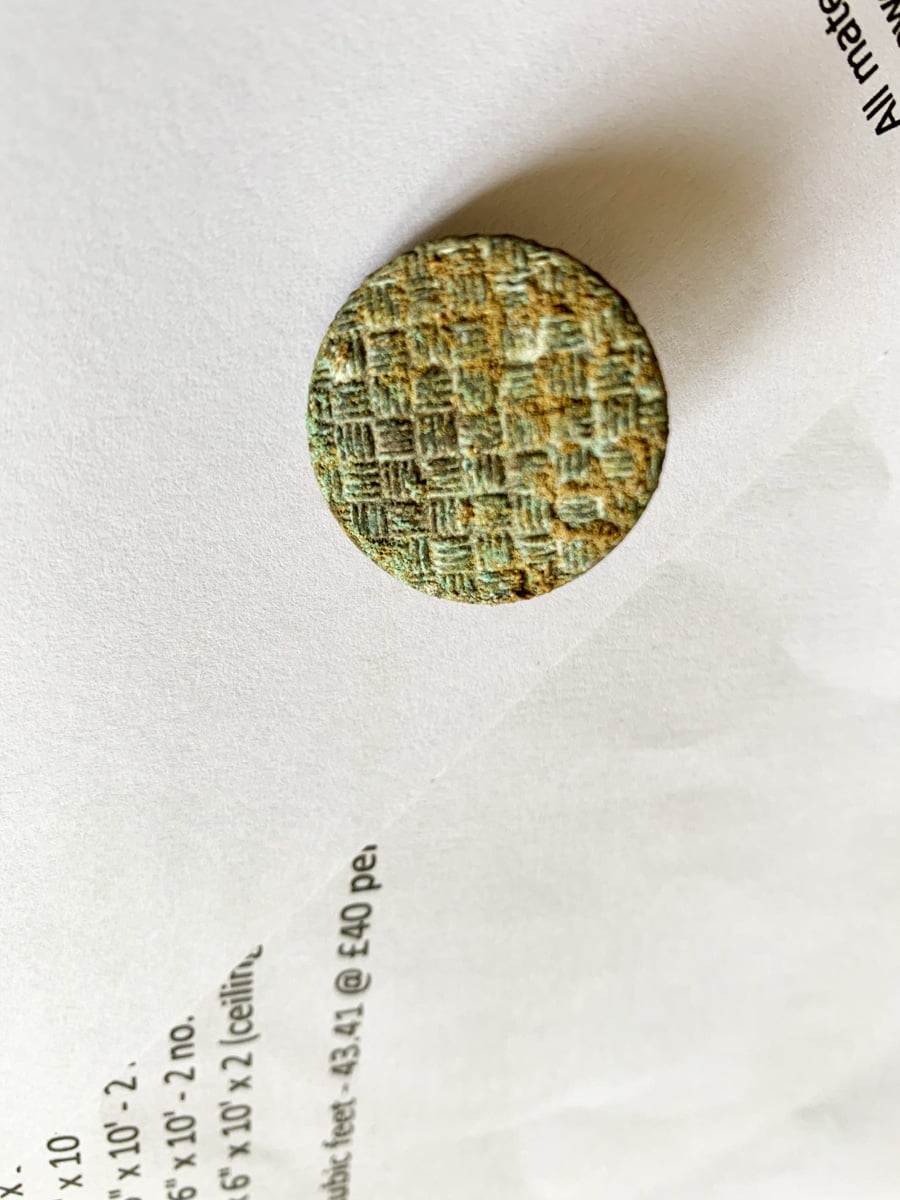 A nice old button we found on the floor in the middle of the mess.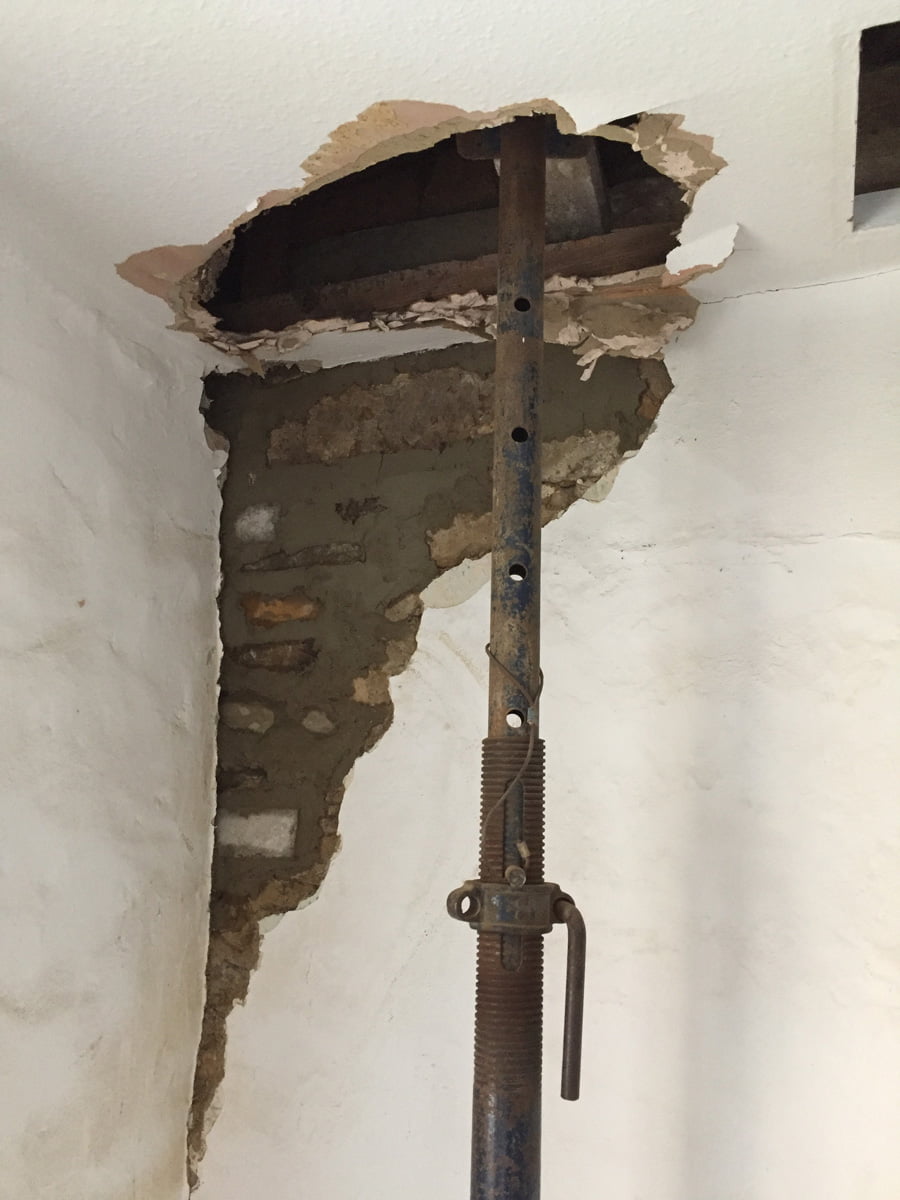 The opposite side of the repaired wall, in Zanna's bedroom.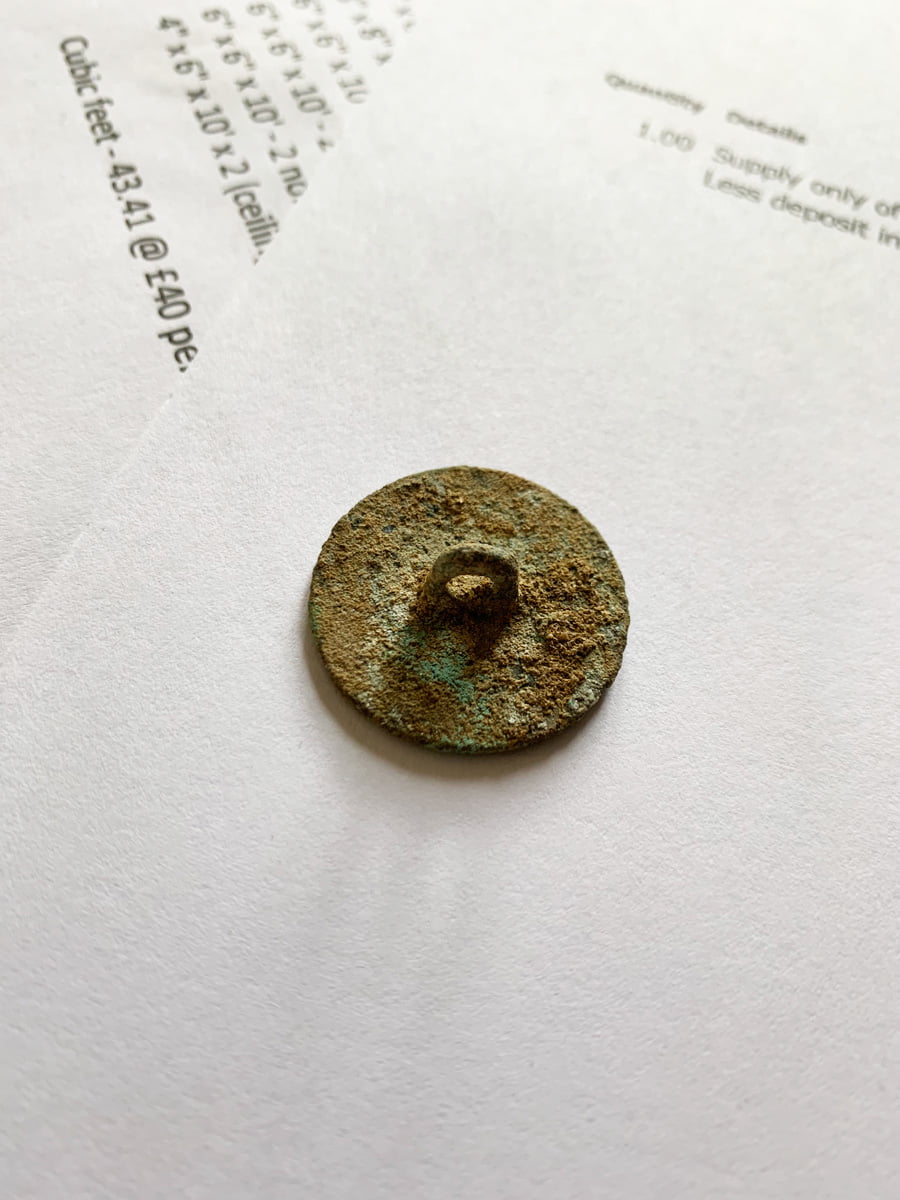 Made from a copper alloy, according to the historical oracle.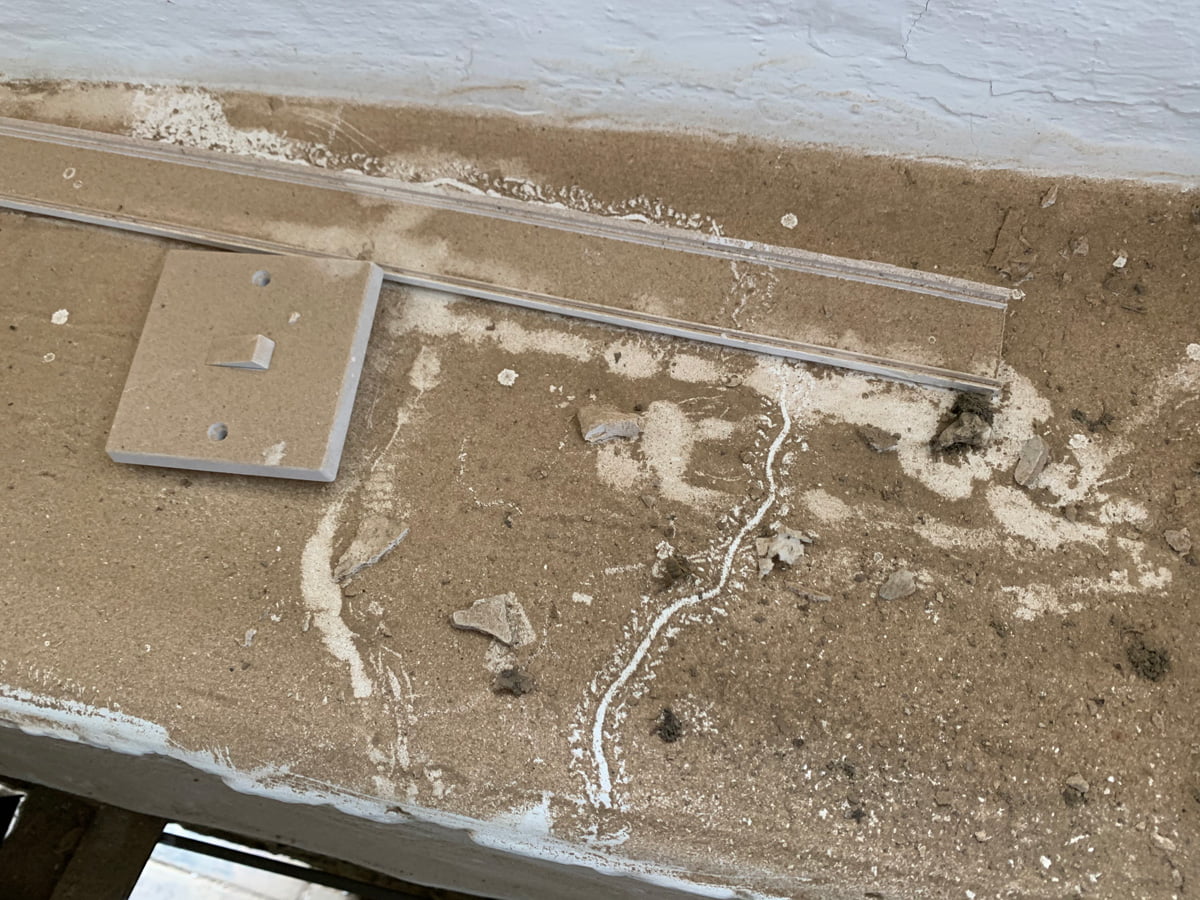 A prize for anyone who can identify what left these trails in the dust???