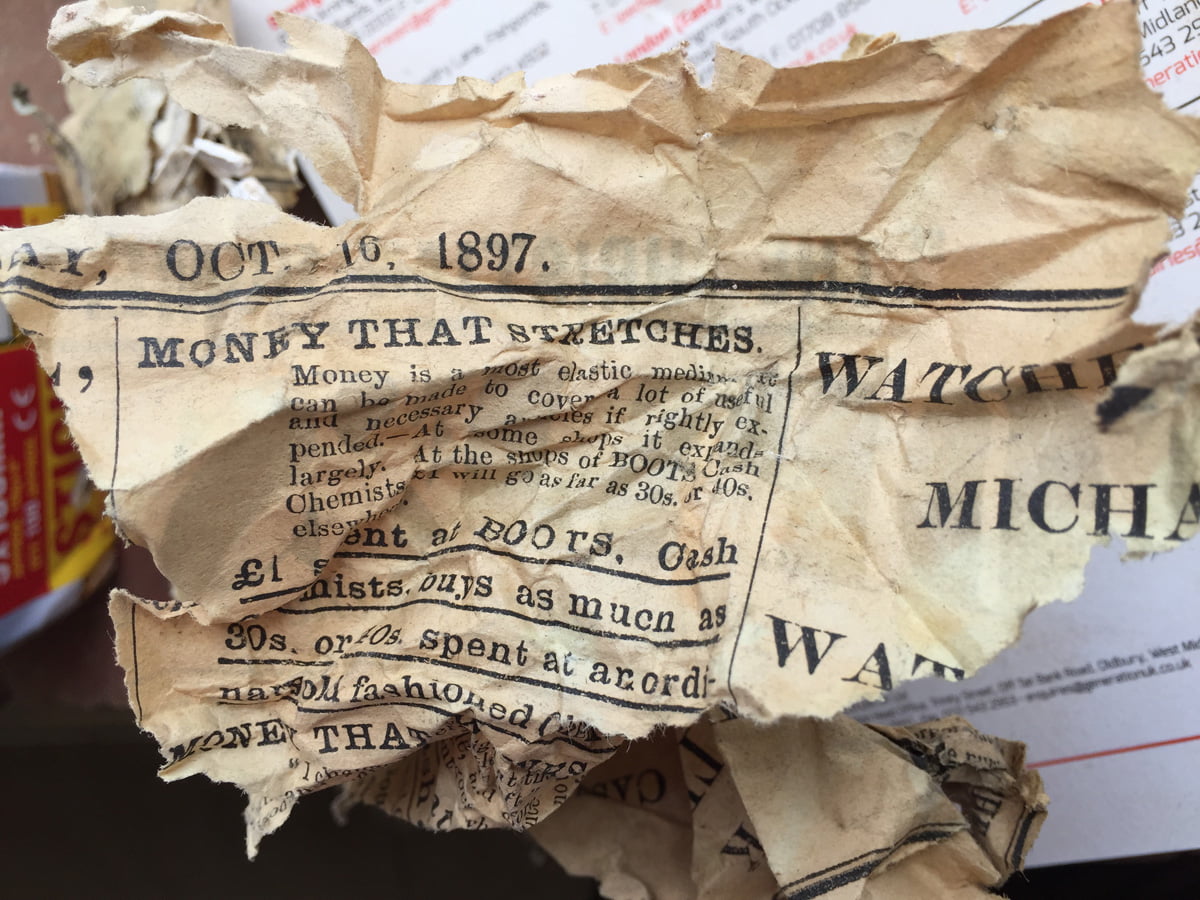 Come the weekend and we were both utterly exhausted, so took Saturday off and caught up with some sleep, washing and admin. On Sunday while Cat was stripping the sitting room walls of concrete and modern gypsum plaster, she discovered more newspaper underneath a bit of timber panelling around the old front door. This was cemented in and took a bit of encouragement to come out without ripping. We got a big surprise when we discovered that it was from 1897!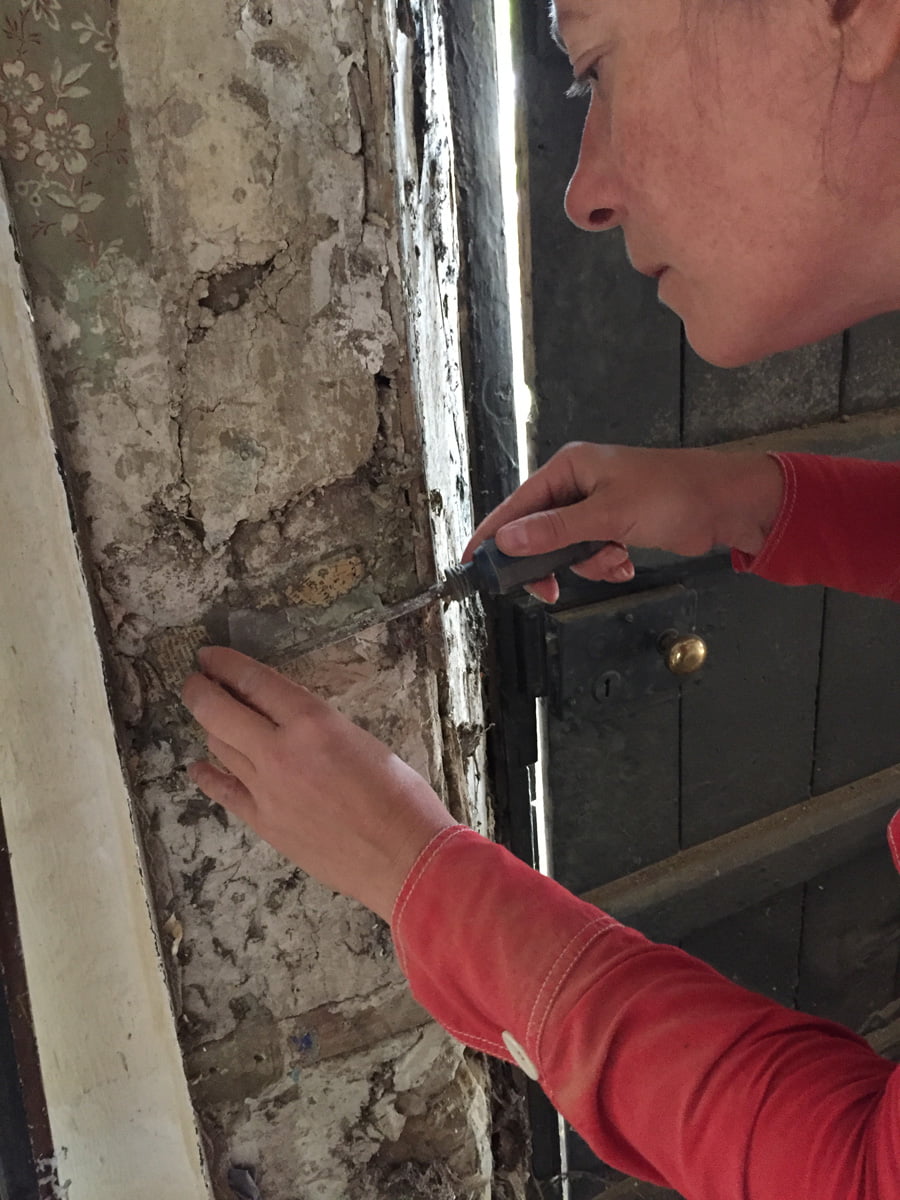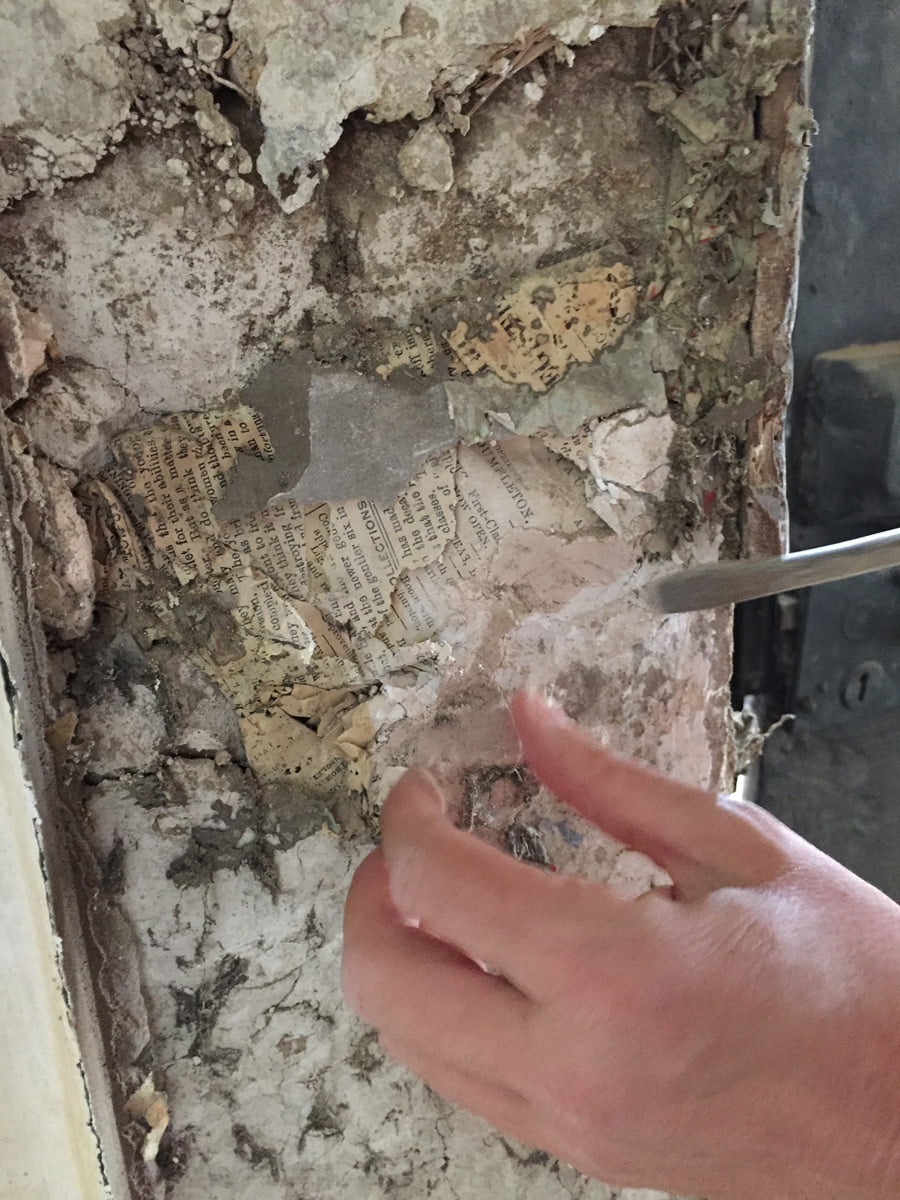 It was all stuck together with cement, so I eased it apart very delicately taking care not to rip it any further. It appears to be a local paper from Nuneaton and is utterly fascinating to read!
We have found newspapers from many different years all over the house, allowing us to date the changes made; 1897, 1929, 1939, 1941, 1951, 1974 & 1980's so far…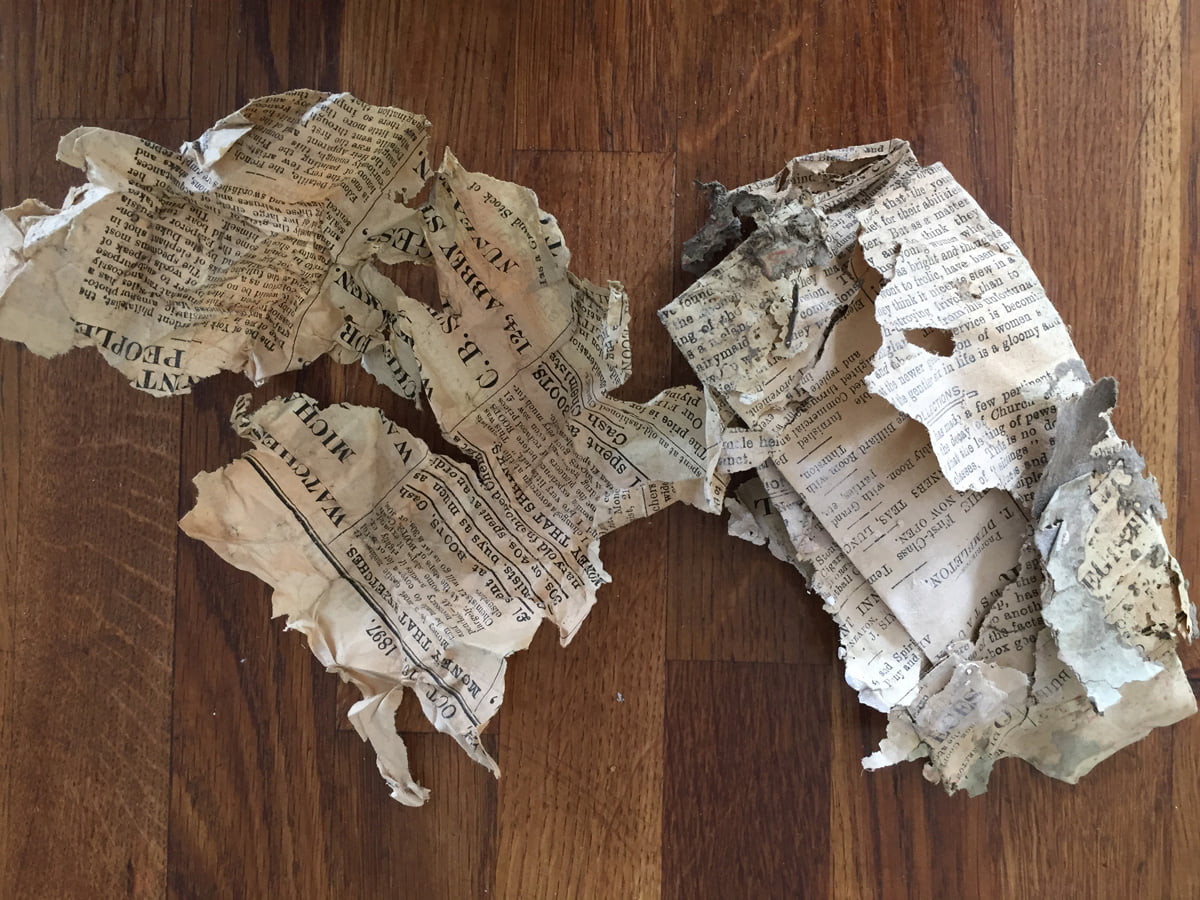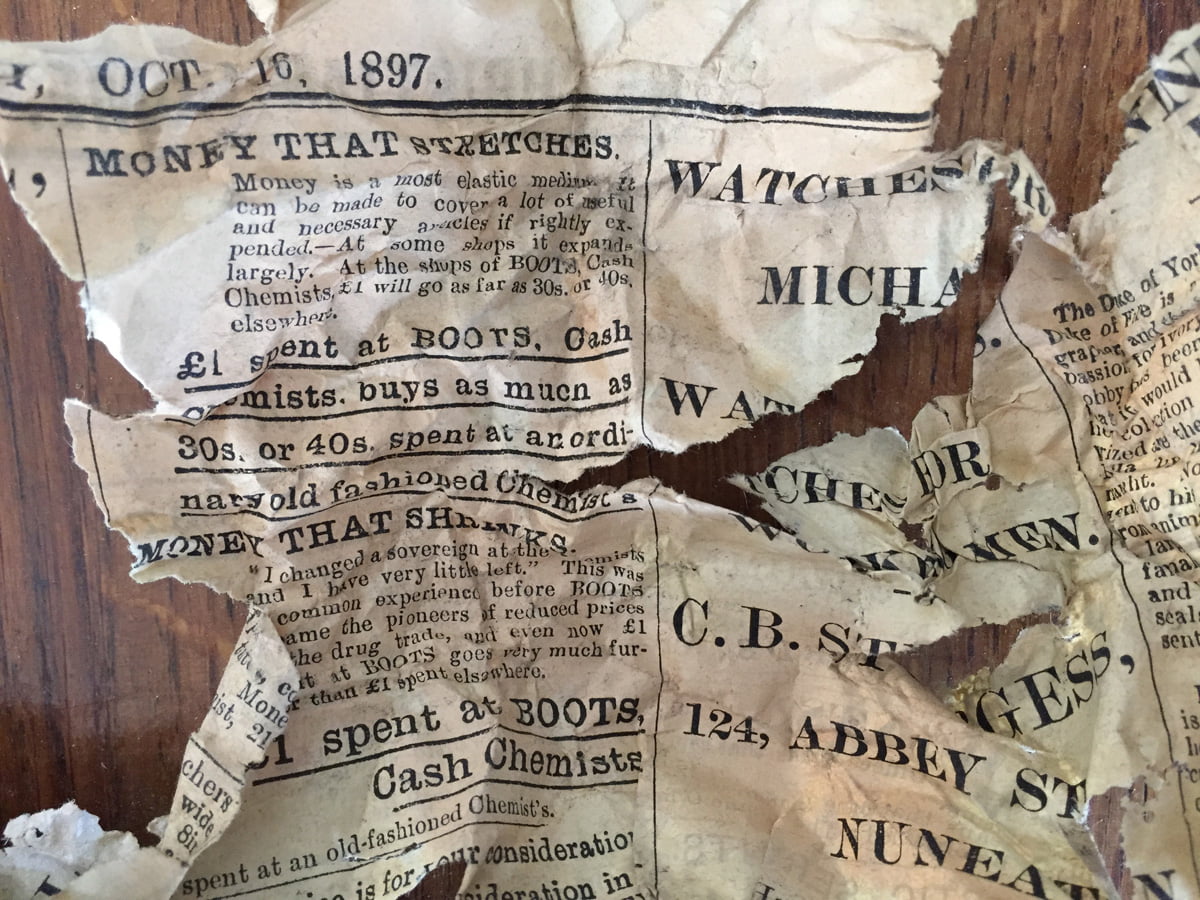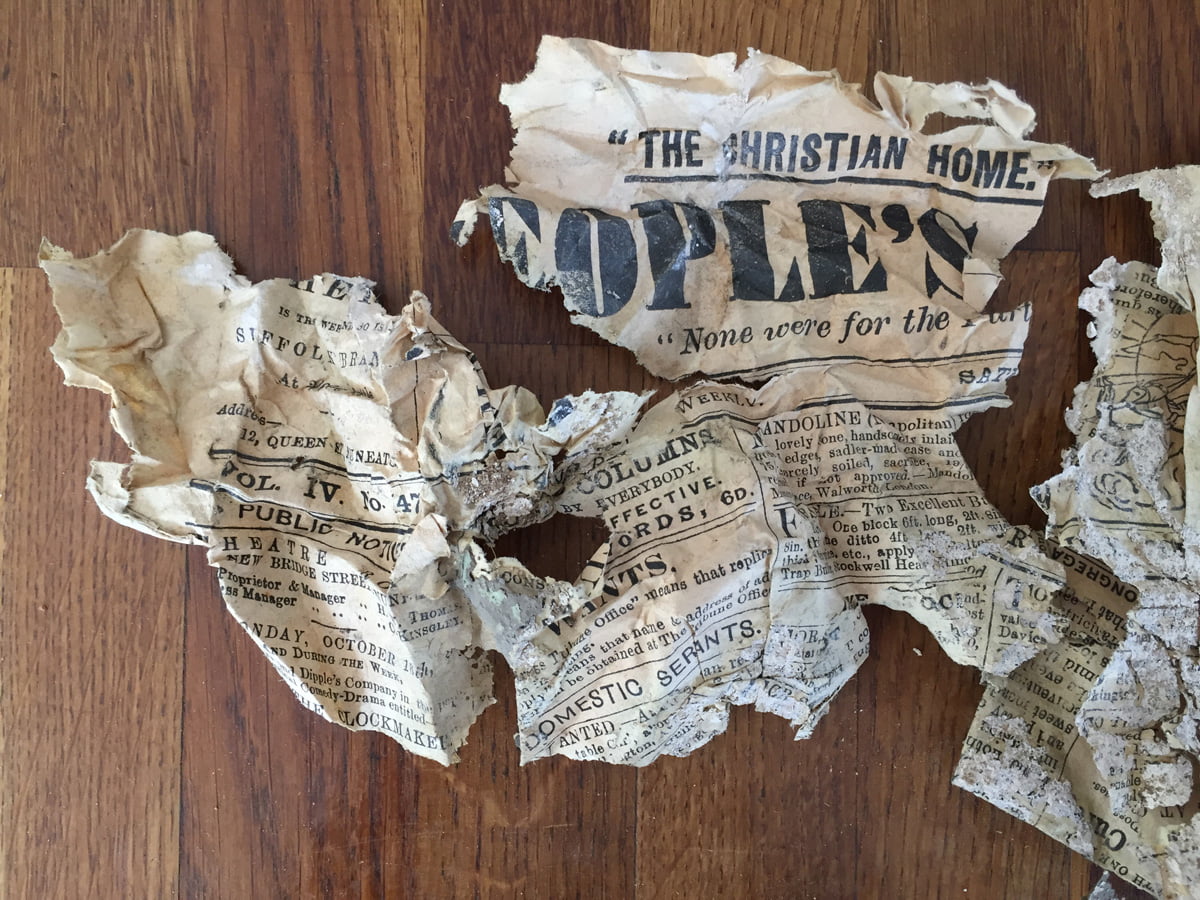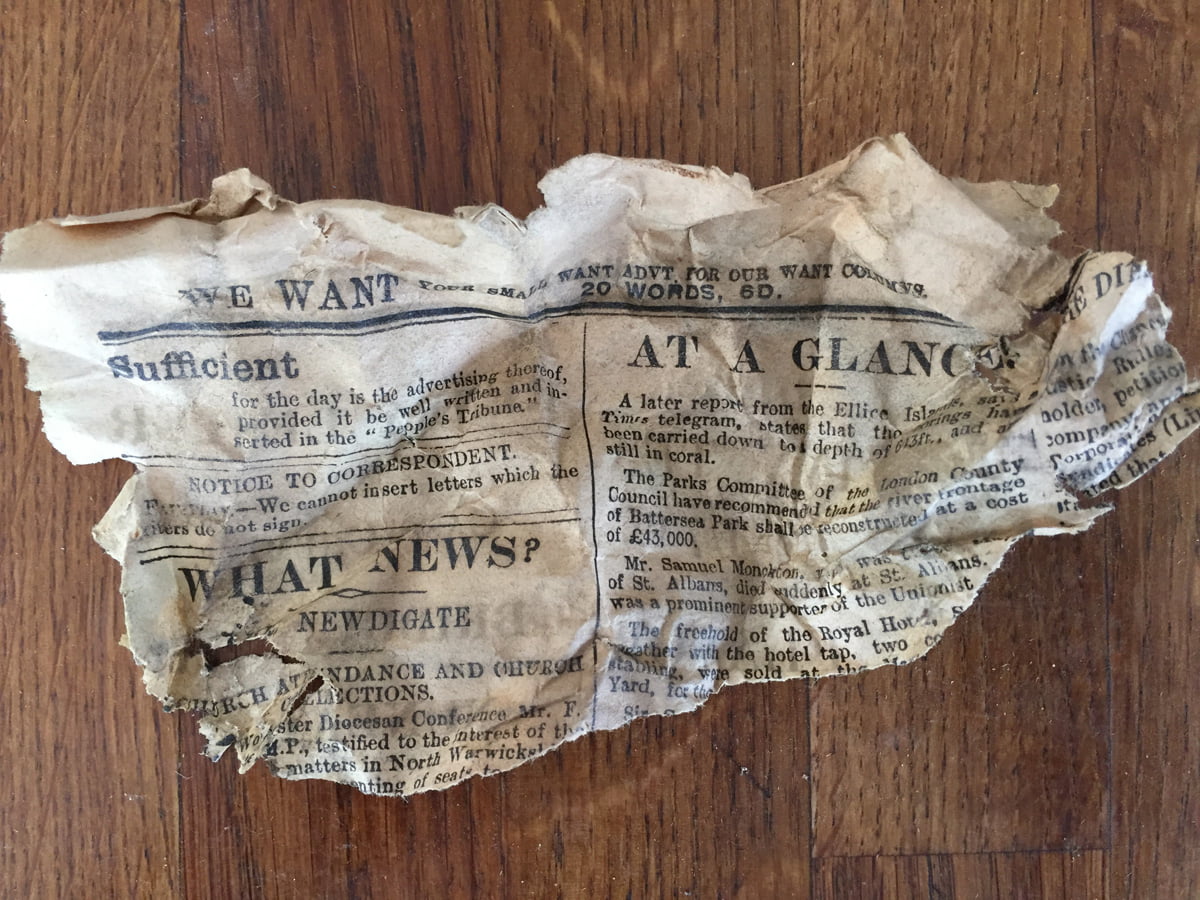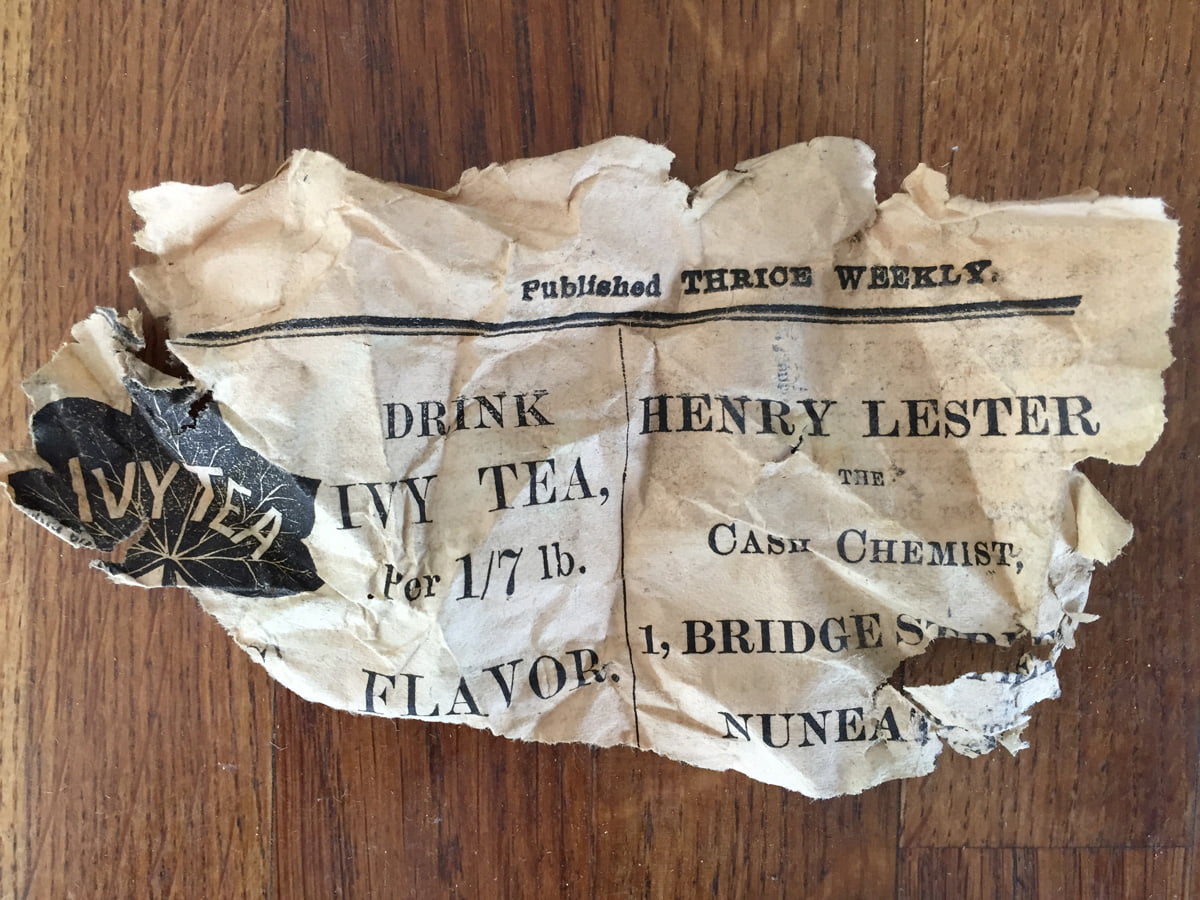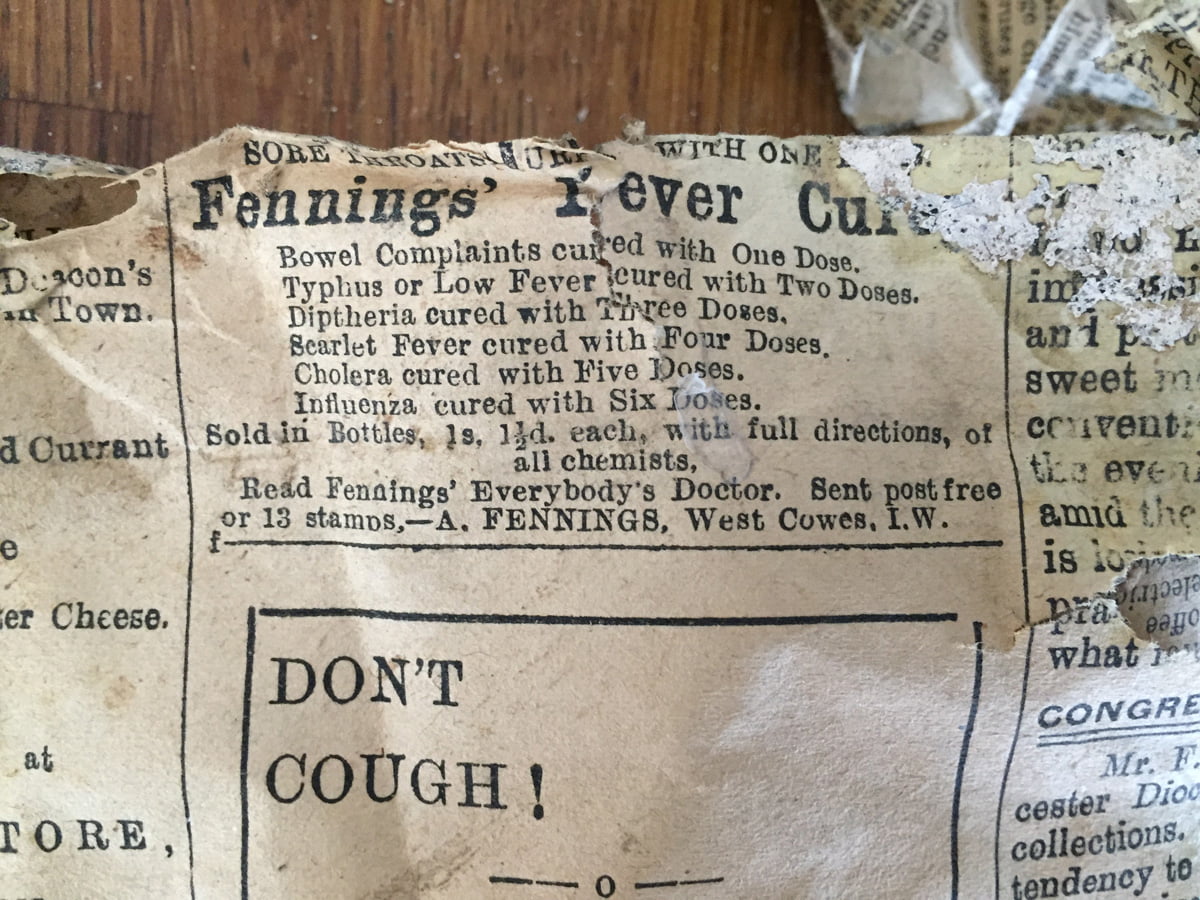 The world could do with some 'Fennings' Fever Cure' or 'Slinn's Black Cherry Balsam' right now…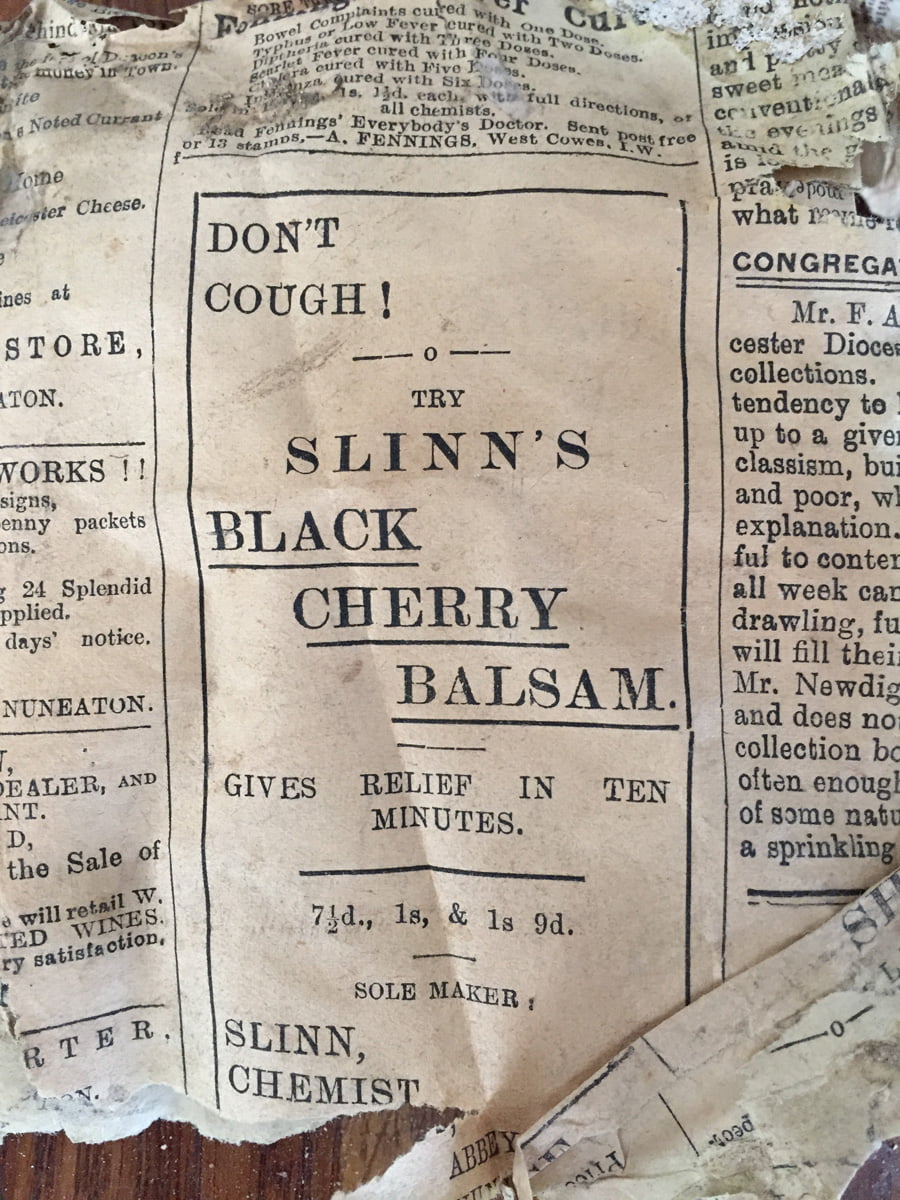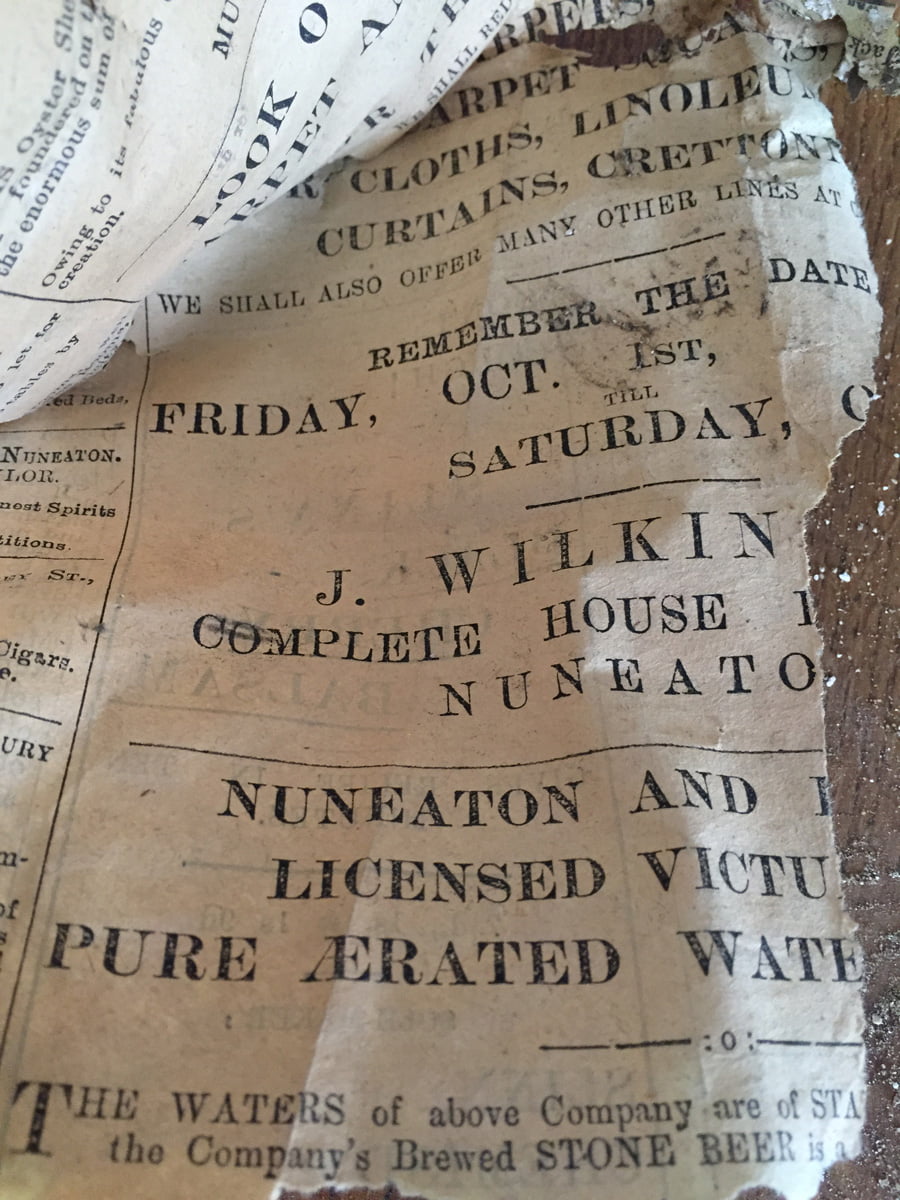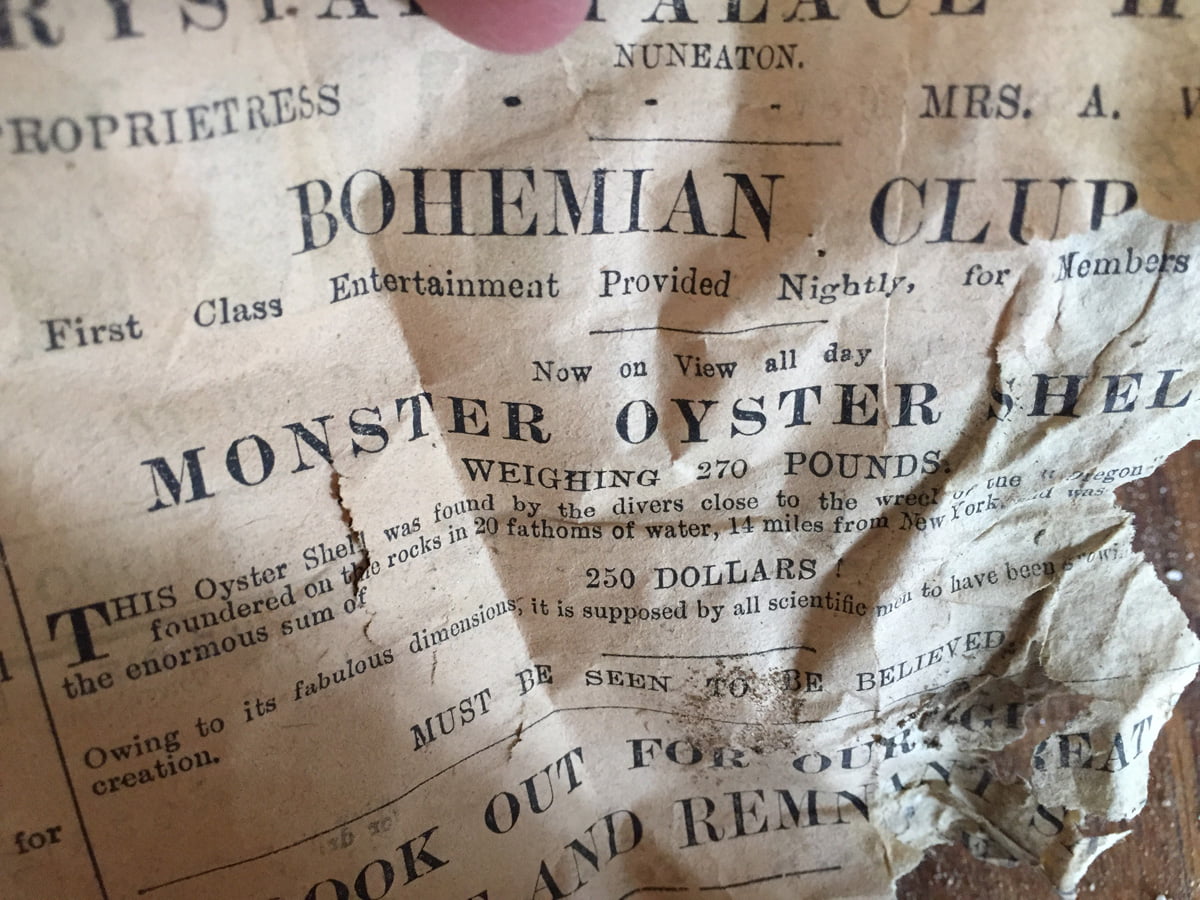 I like the sound of Nuneaton's Bohemian Club's 'first class entertainment provided nightly', with a monster oyster shell 'now on view all day'!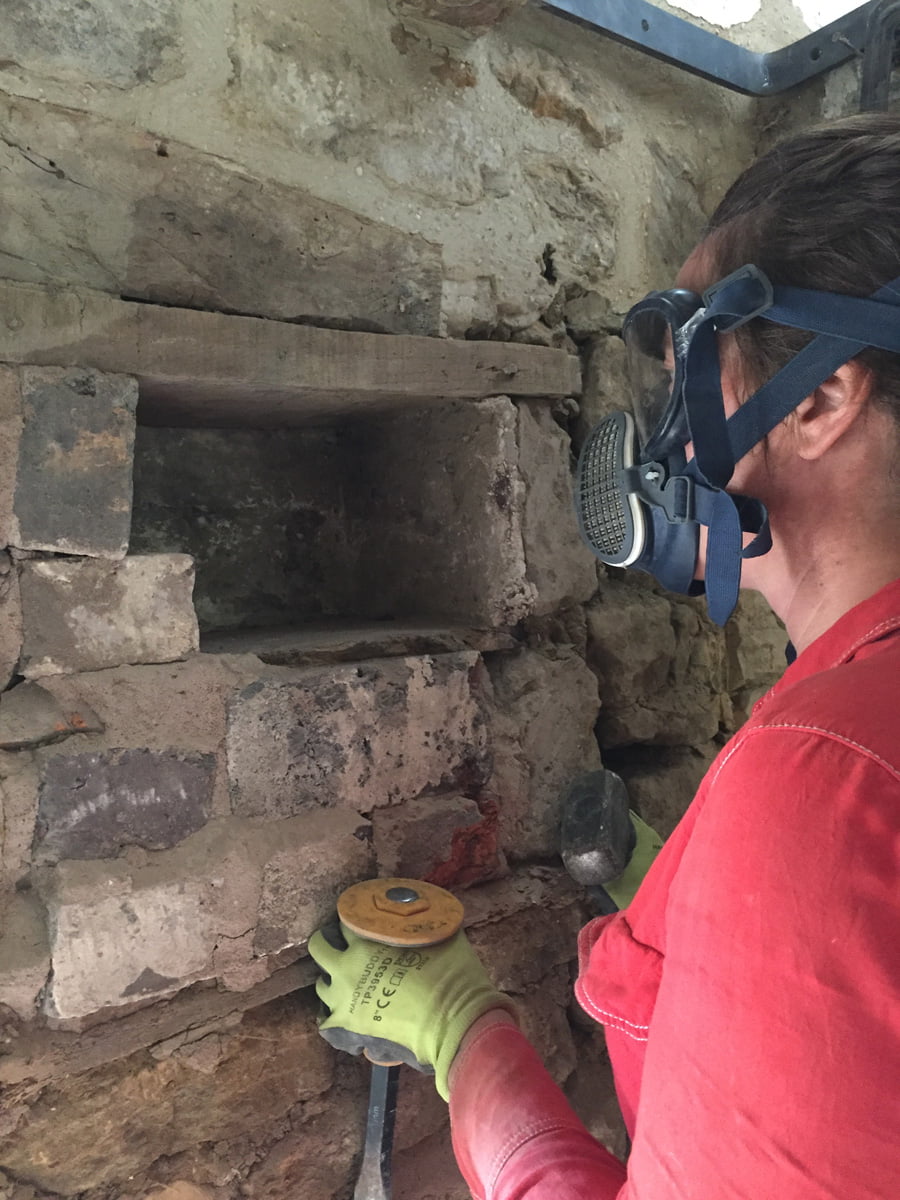 Cat removing the bricks within the little shelf we uncovered on Friday and Colin and Cat removing the rest of the concrete and modern gypsum from the walls.