In Zanna's bedroom, the chimney breast from the study underneath continues up to the loft. We knew there would have been a fireplace here originally, but we were pretty convinced it had all been removed, with the air vent being all that remained. So we started to investigate with fairly low expectations.
As expected, we found a hole with a Victorian brick fireplace, in a pretty bad state with bricks missing and broken. Just as we were about to give up and leave it, we hit a stone edge on the outside of the Victorian bricks on the right.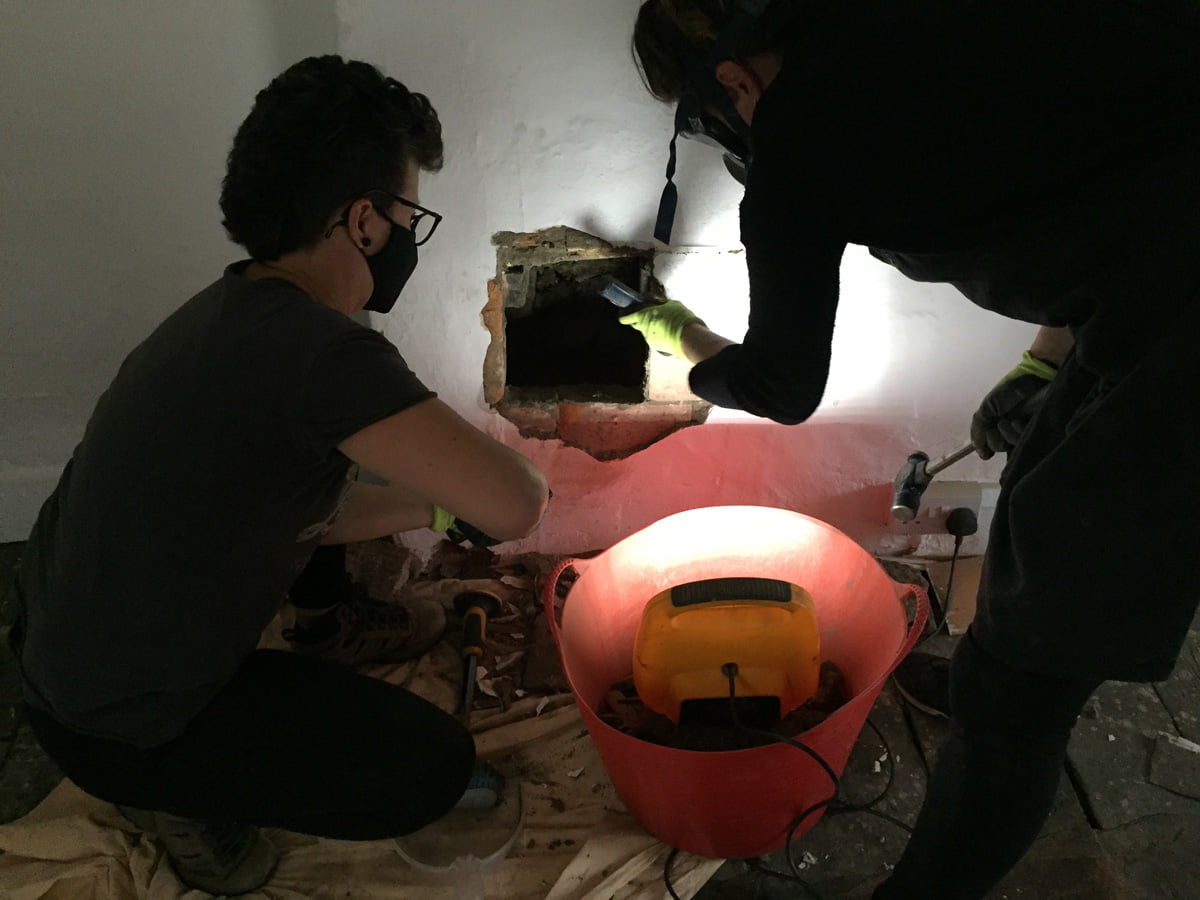 We continued to remove the plaster and bricks and found a beautiful stone lintel across the top! It's a massive stone and the fireplace is very similar to the one in the study underneath, just a little smaller.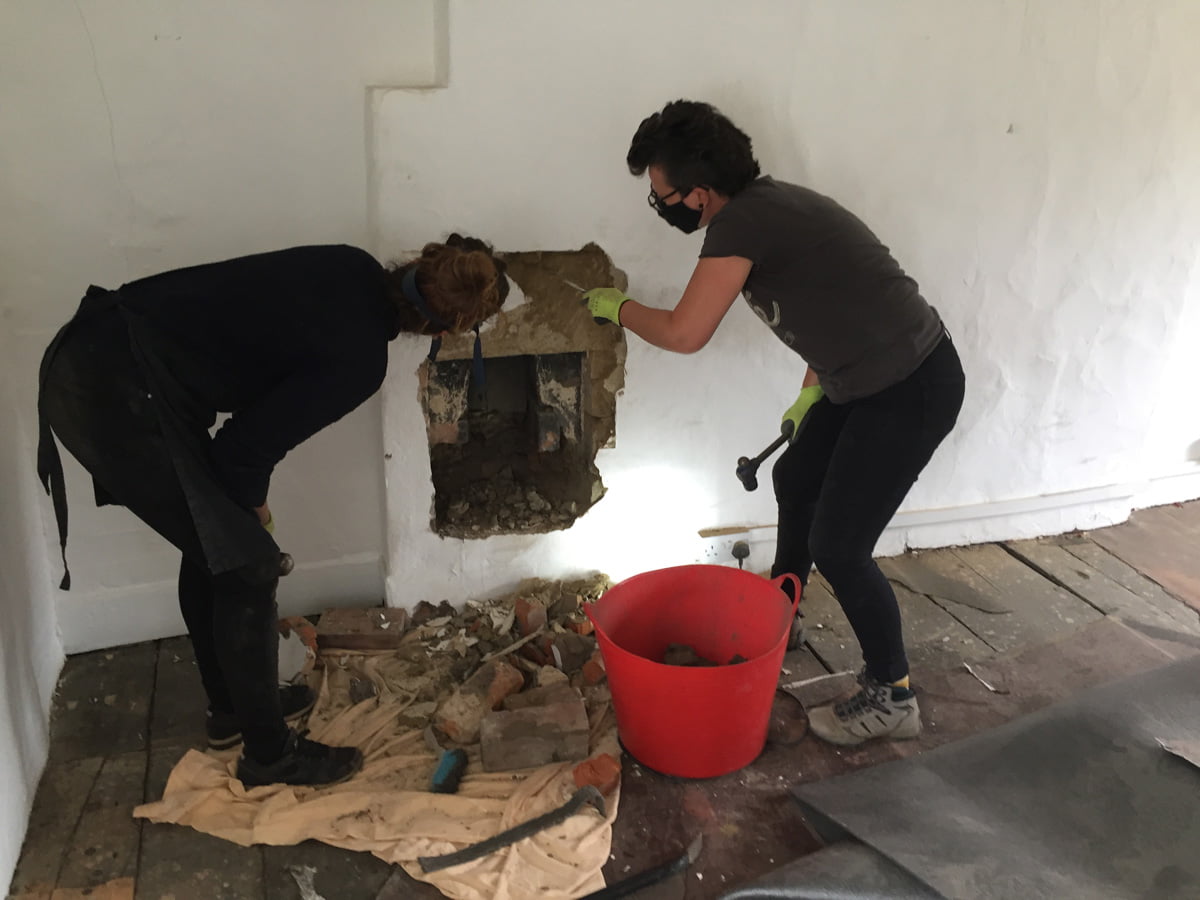 This was such an unexpected find we were utterly delighted! It was just as our Dad arrived for a socially distant cup of tea. He was roped into taking photos as we wielded hammers and mallets on the concrete and bricks. It was a couple of hours before Dad got his tea.