Our soda blaster, Dave (who cleaned up the inglenook fireplace a couple of years ago), had some old elm floorboards in his garage which he has donated to our cause! They have been there since he removed them from his house some years ago and are just like our floorboards, except they are not stained dark brown (thankfully). They are covered in bits of cement and paint and are very dusty, so this weekend we started to clean them up.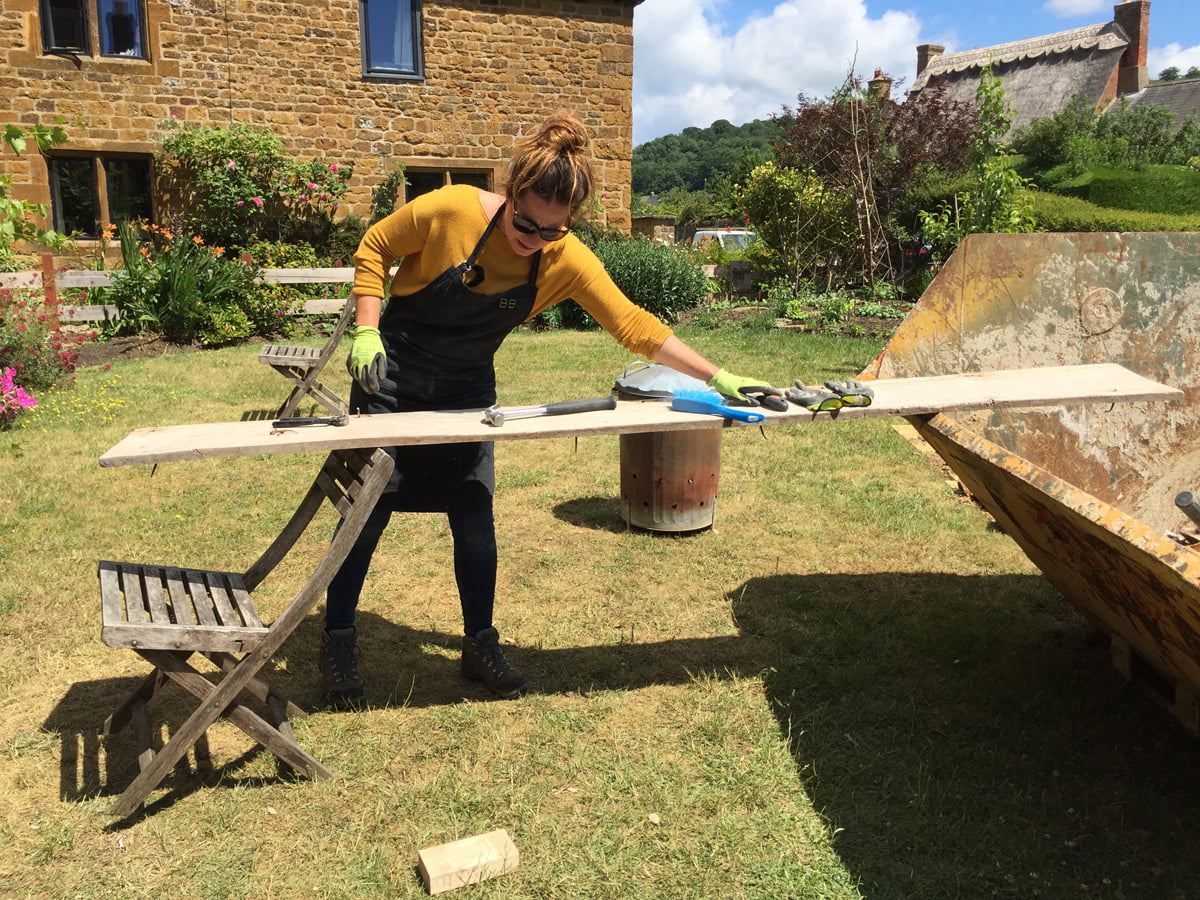 They still have all the old nails in them, some of which take a great deal of effort to remove, some we will have to grind off as they are not budging. We may need a new toy (angle grinder).
It turned out to be a super hot afternoon, so walking boots and a jumper were changed for a shirt and flip flops.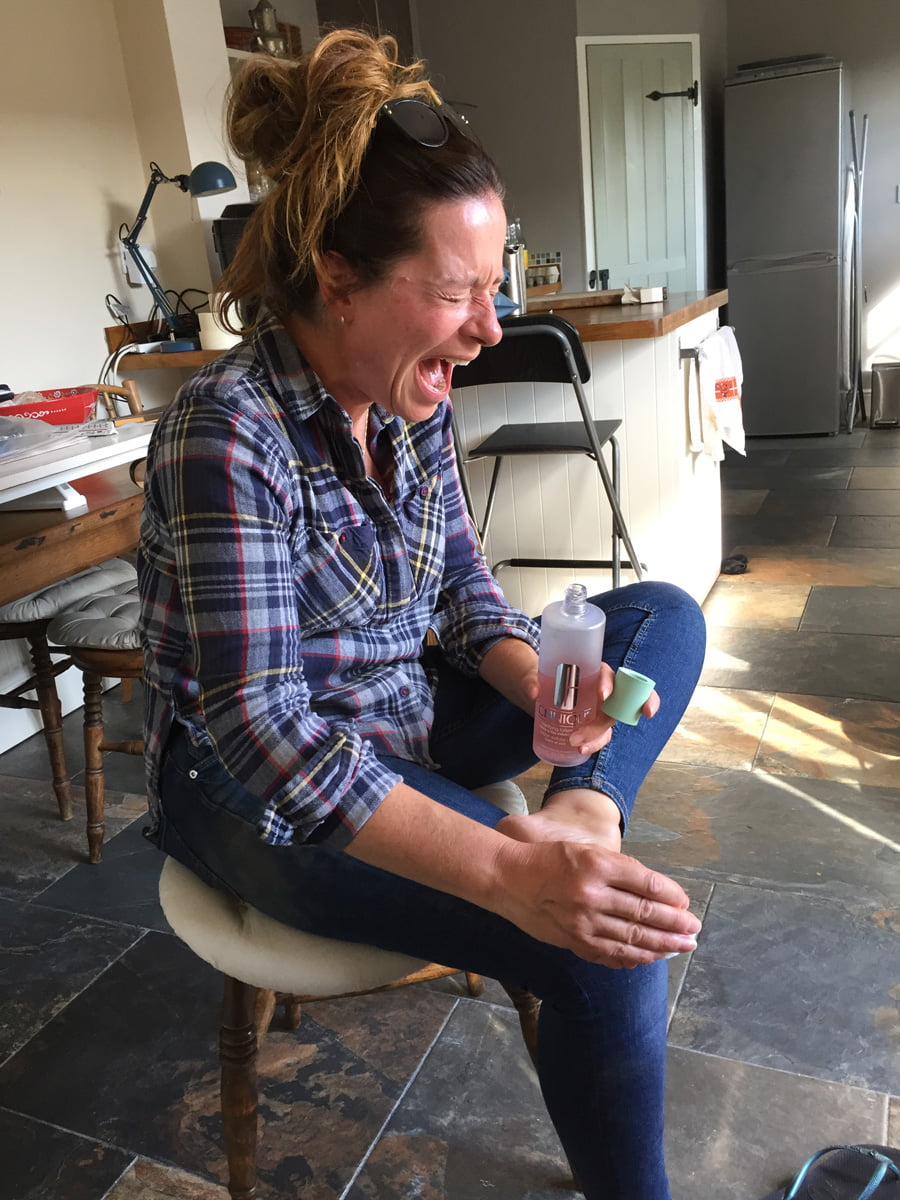 Never wear flip flops on a building site.
After just a preliminary clean and light sand we can see the beautiful grain of the elm. Still more work needed though.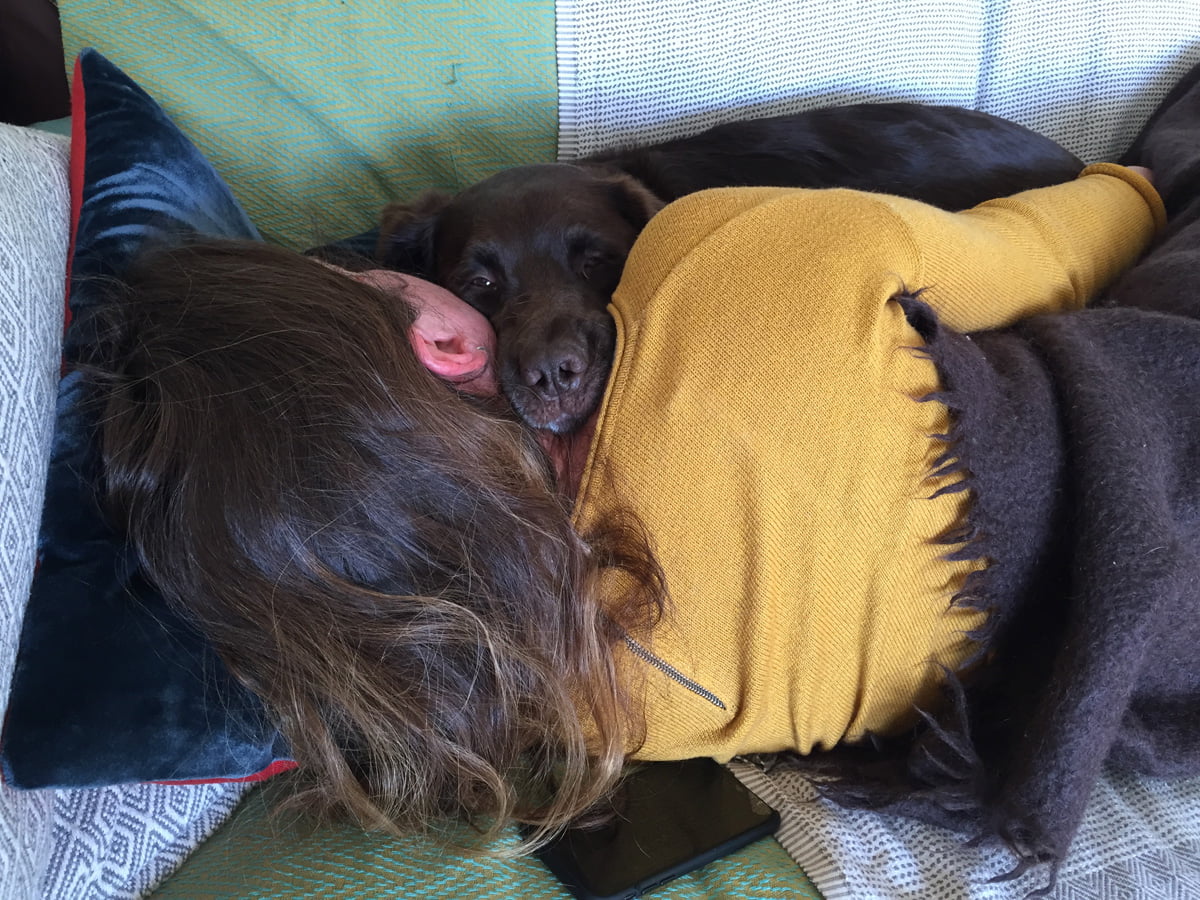 Jasper was so exhausted after all that manual labour.