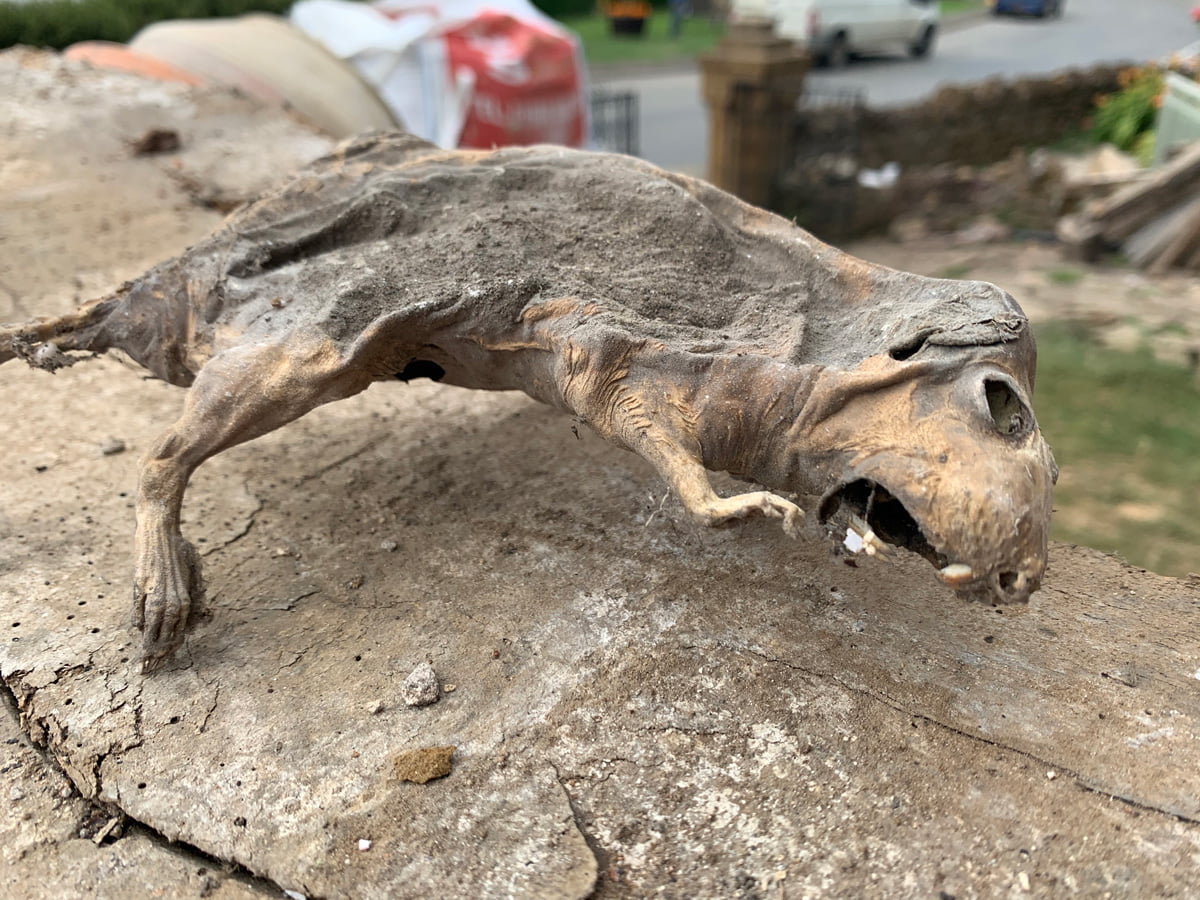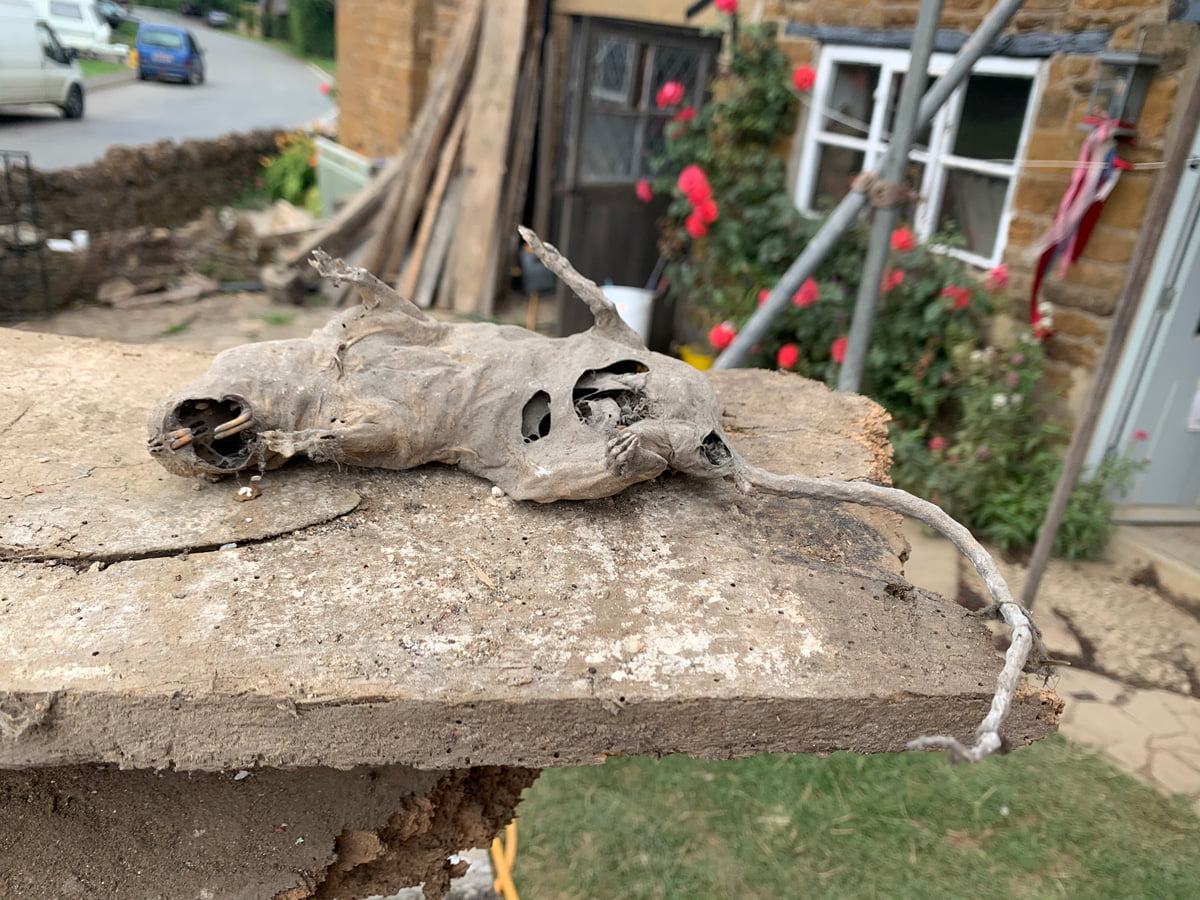 Today Dan found a mummified rat in the attic and left in on top of this board in the skip. At head height. It had the desired effect. Although, we had our good friend Malgosia over (an animal fanatic) who took Roland rat home for a burial we think, but he may end up in a glass case on her wall…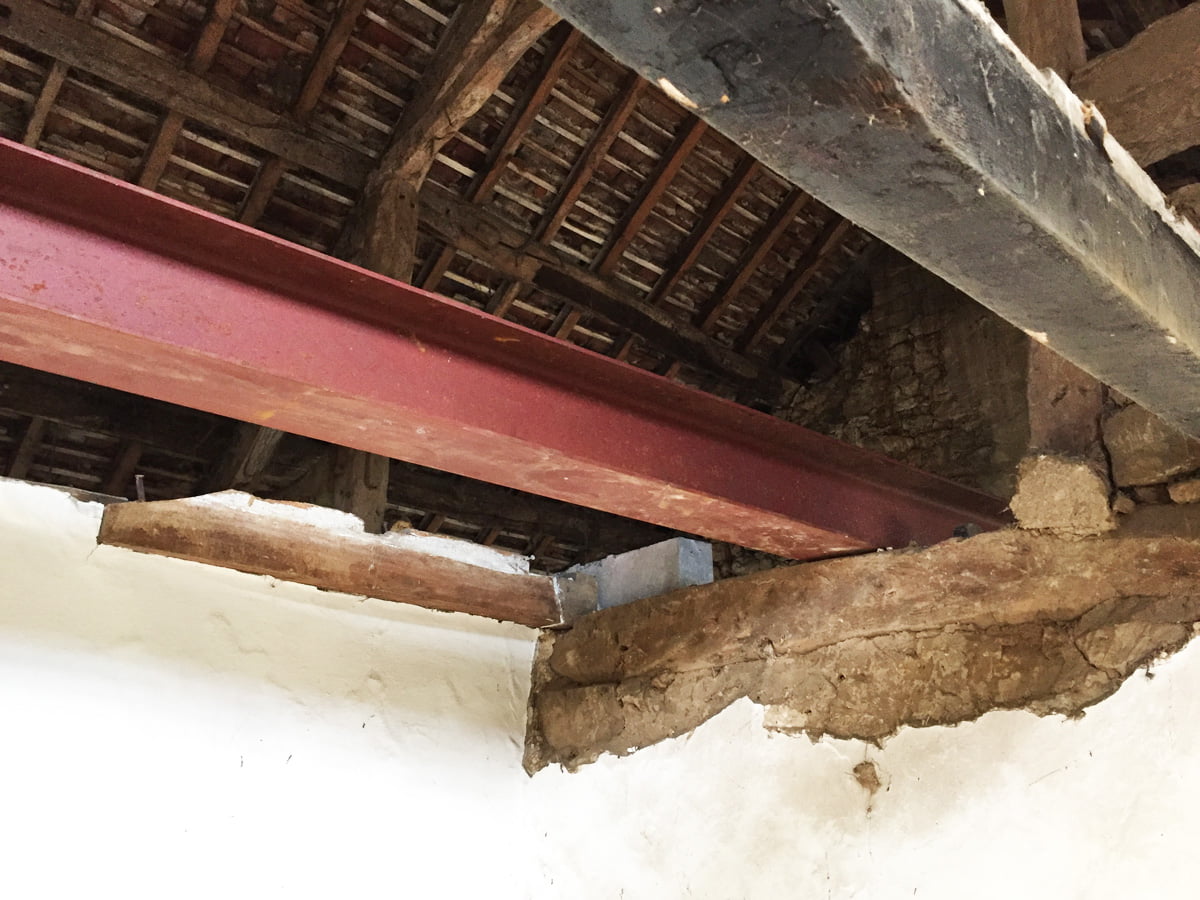 The new steel RSJ, what will be the backbone of the house, was lifted up into position. Here it is sitting on the timber beam awaiting being positioned onto the pad stone.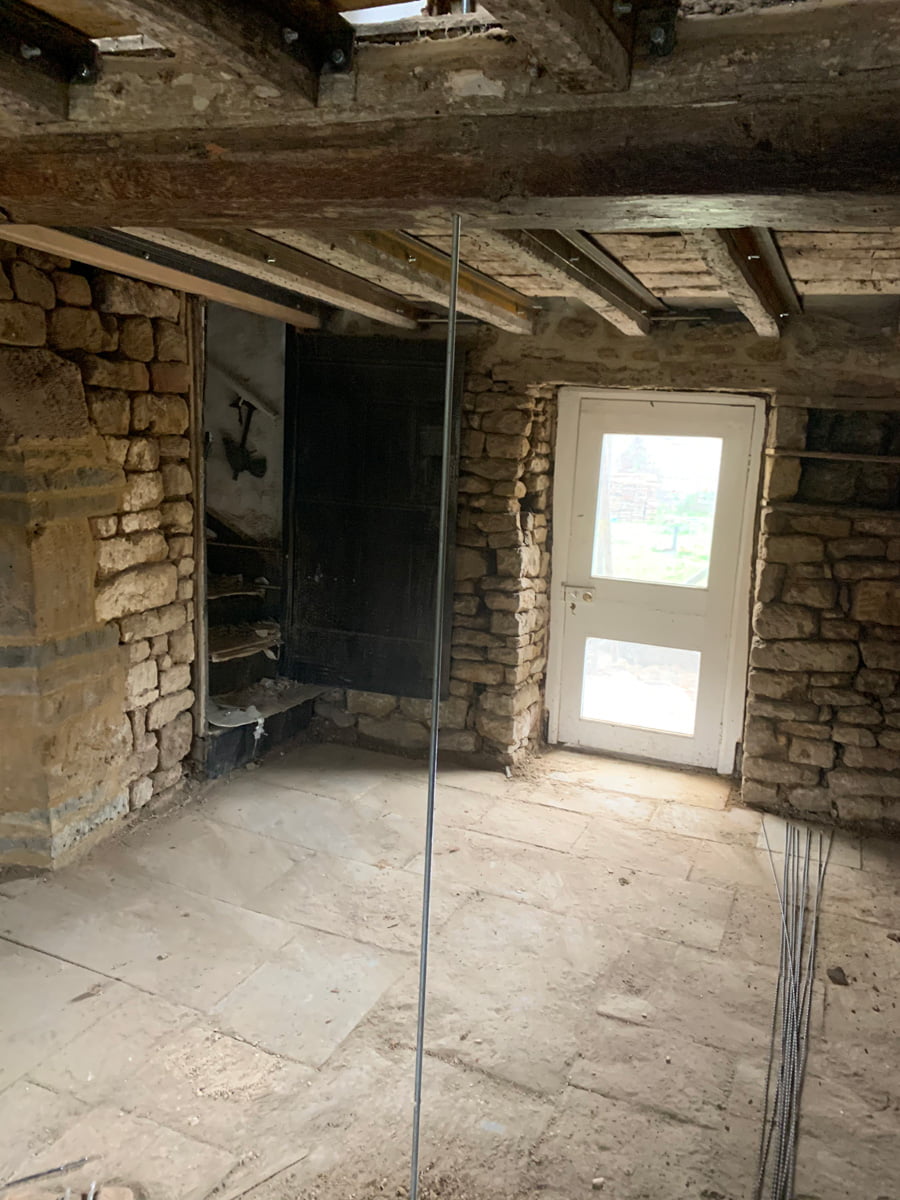 Dan installed the vertical steel threaded rod that drops from the steel RSJ, through the centre of the internal wall (this one is hollow – an old lathe and plaster wall) and finally through the central beam in the sitting room where it gets bolted into place.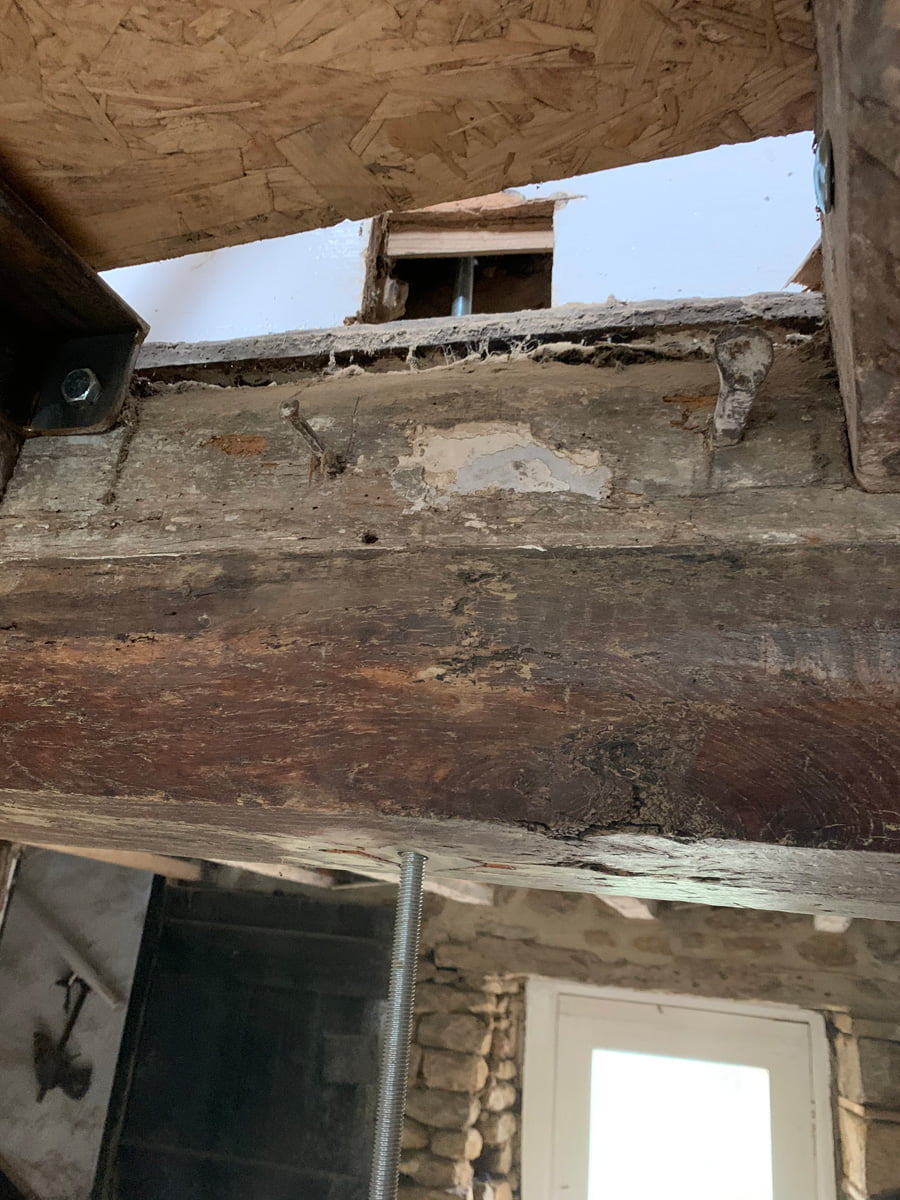 The steel rod passing through the beam and wall.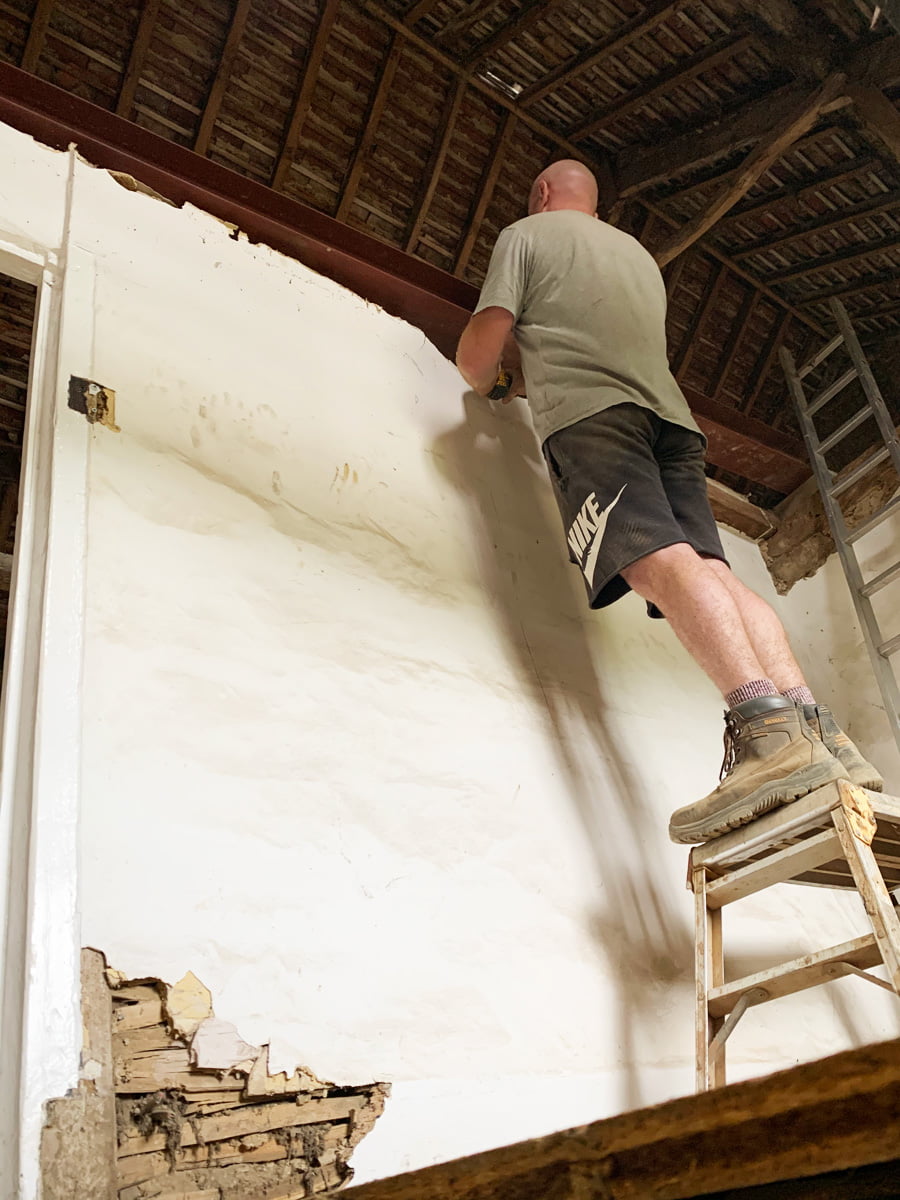 Dan installing the steel rod through the internal wall and into the RSJ.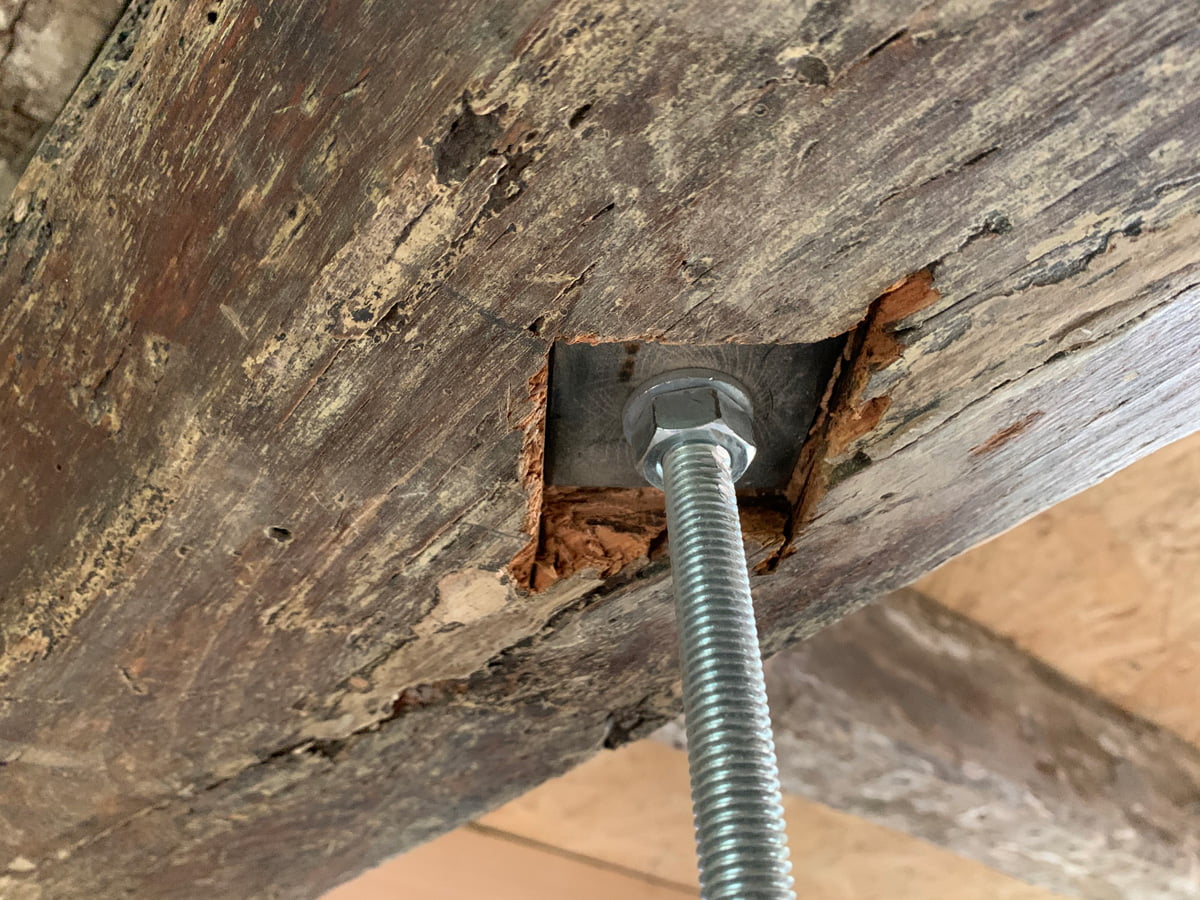 The underside of the central beam in the sitting room. The rod will be cut off to length and the nut and bolt will sit flush with the beam.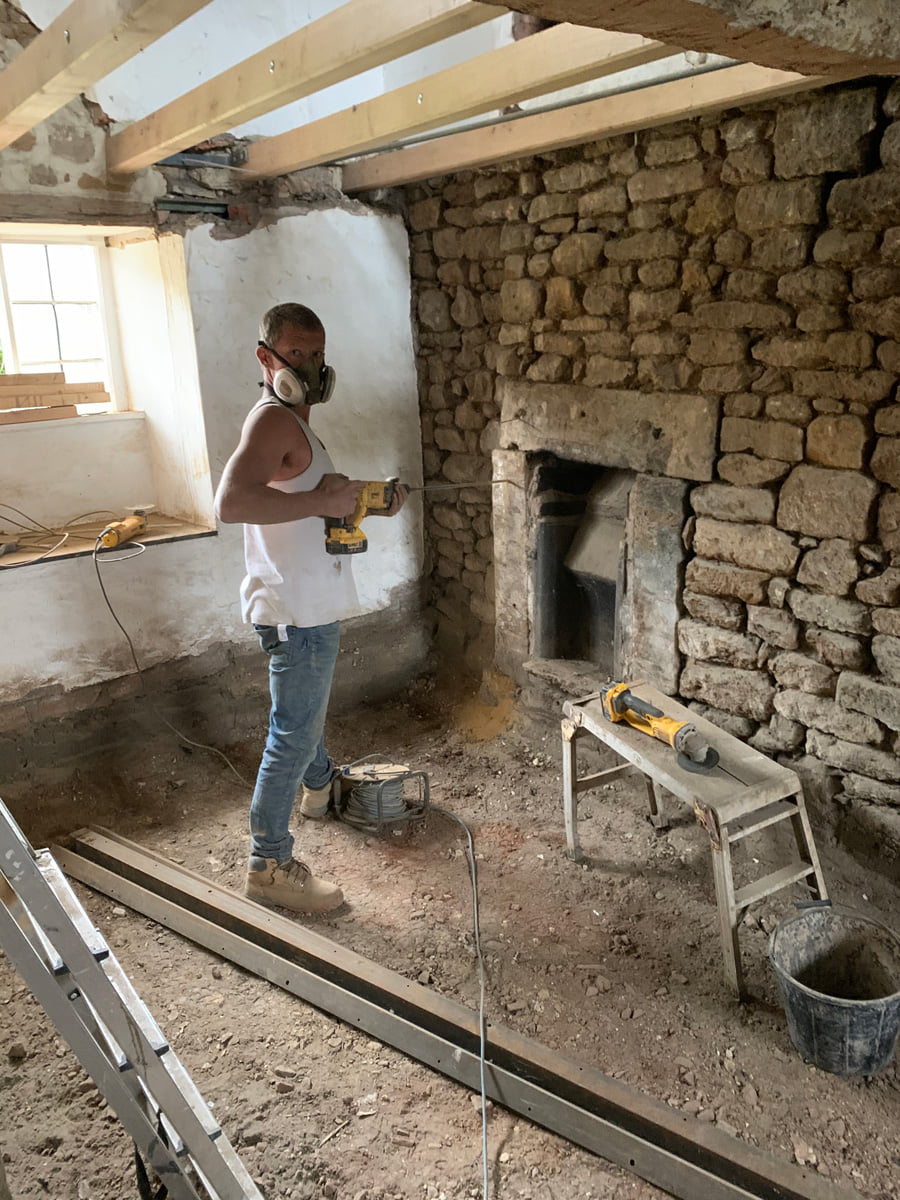 Tom installing more steel rods through the stone fireplace in the study. The stone to the left has moved forwards and left over time, so these rods will anchor it to the wall behind and stop it moving out any further.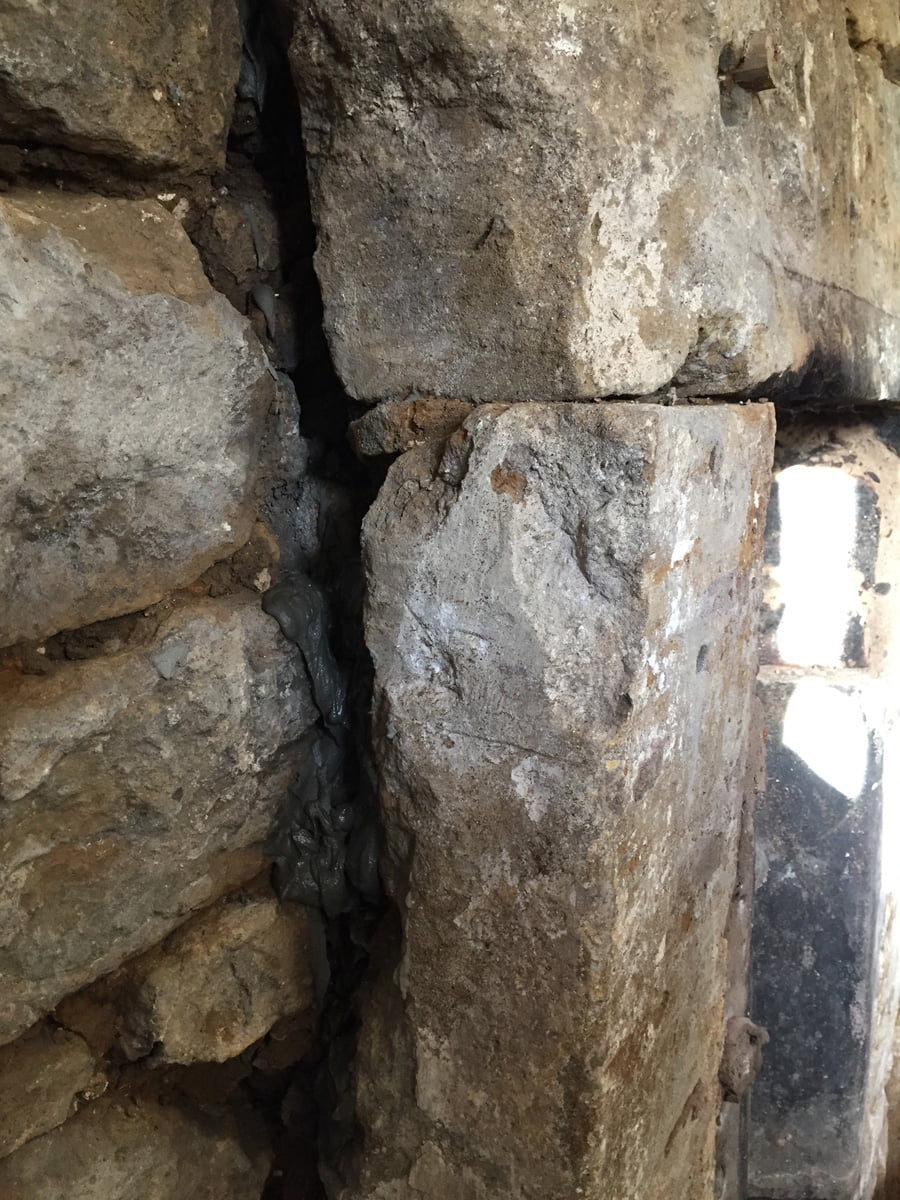 You can see how far the left stone has moved forward from the wall. Behind you can see the PermaCem Anchor grout which will set solid and hold the steel in place.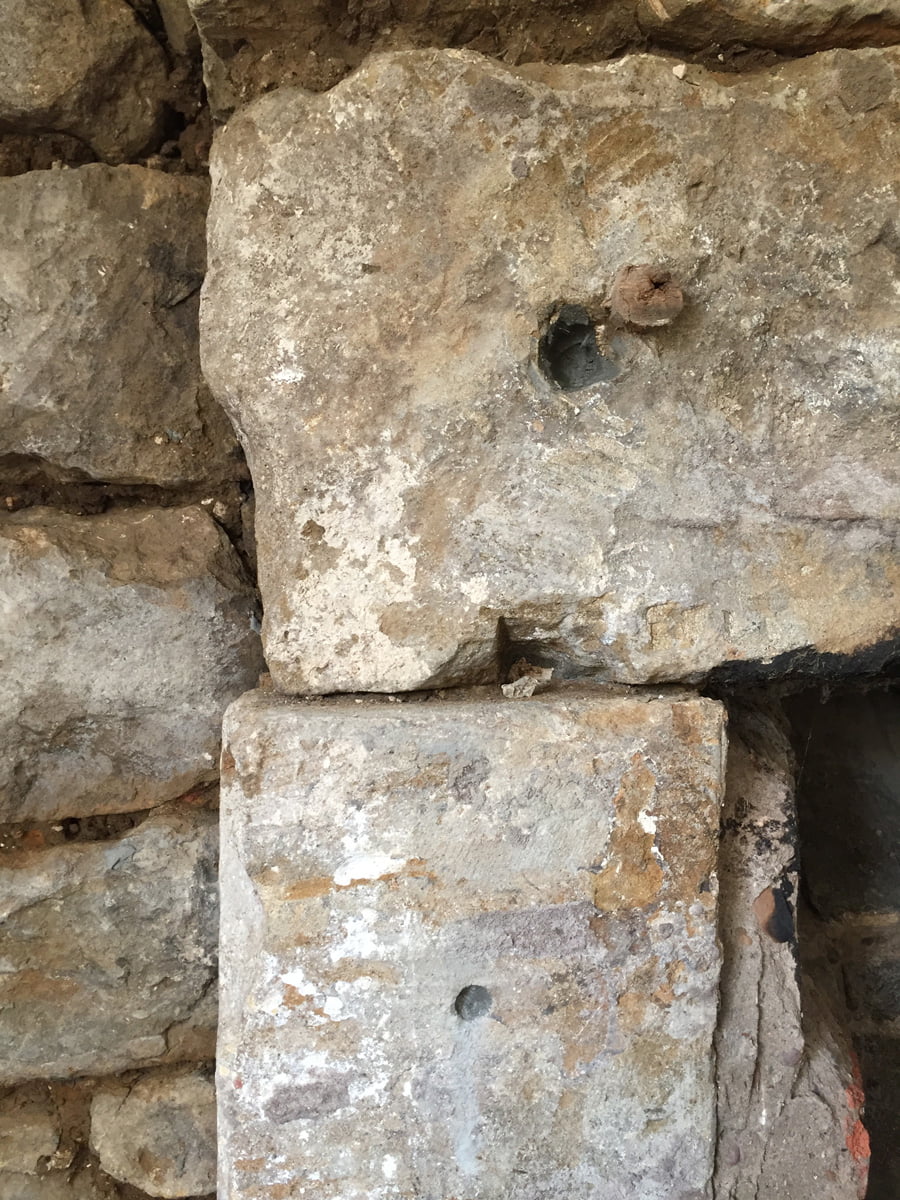 The hole on the top stone was already there so Tom utilised this to insert the steel rod through. You can see the smaller hole on the side stone that Tom had to drill.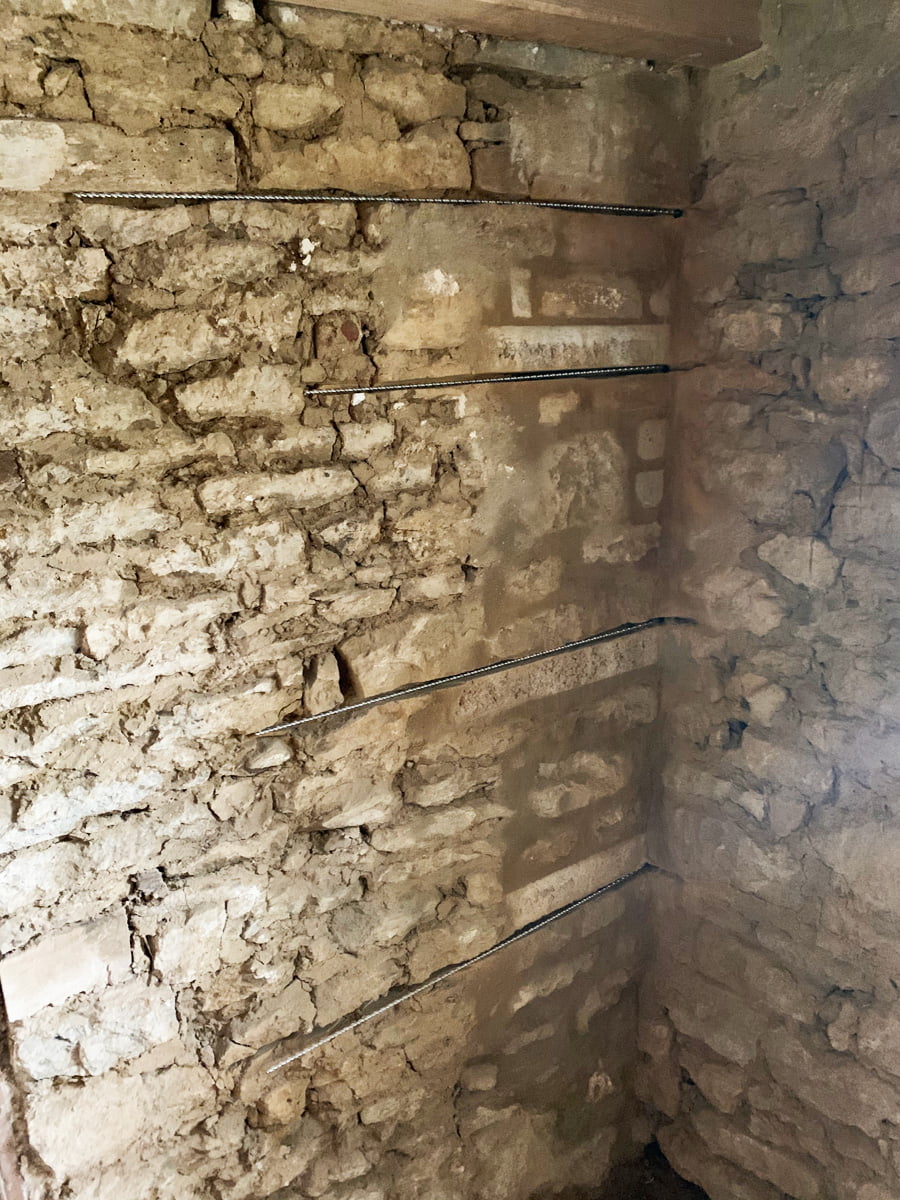 The steel rods in the sitting room wall waiting to be grouted in to place.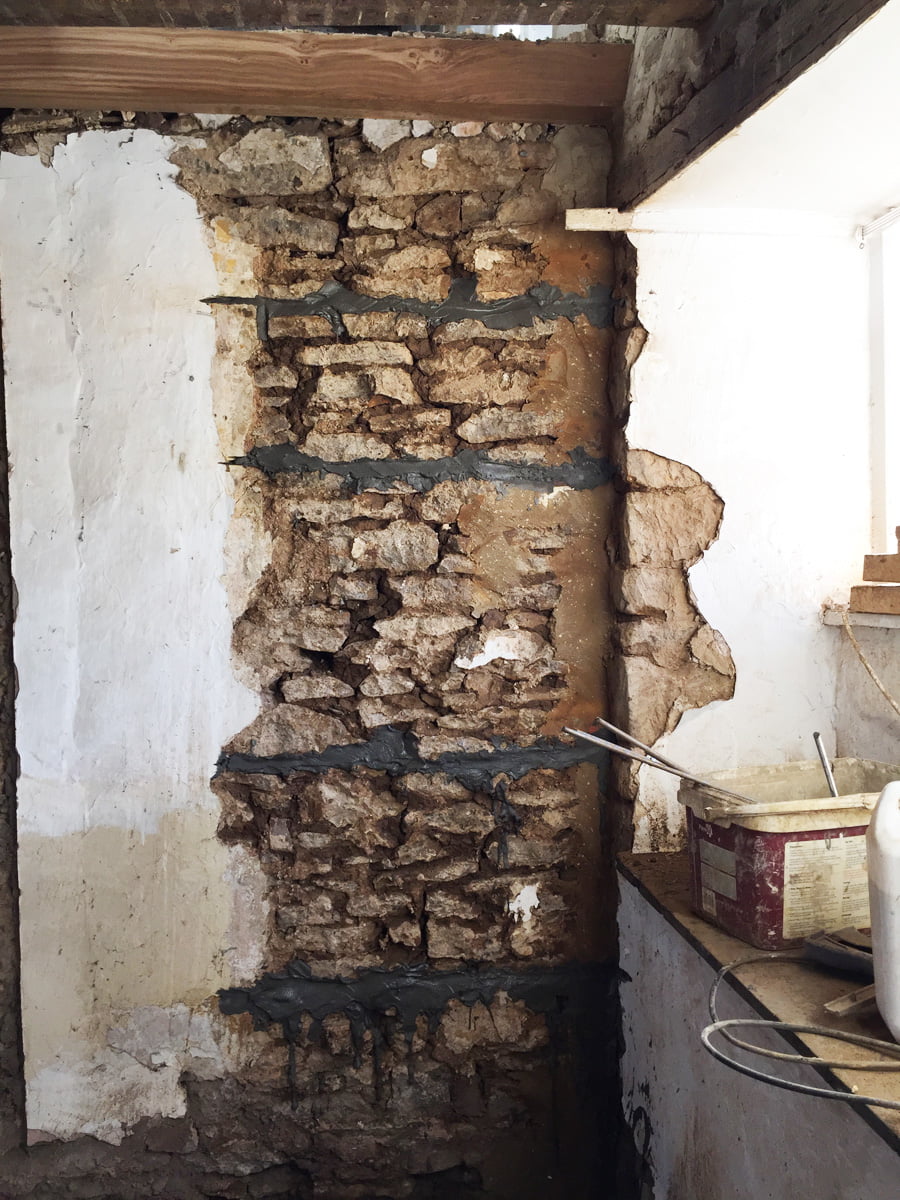 Tom and Dan did not have a great afternoon. They started securing the steel rods into the walls with the special grout and had a nightmare with the first one, the bottom one here.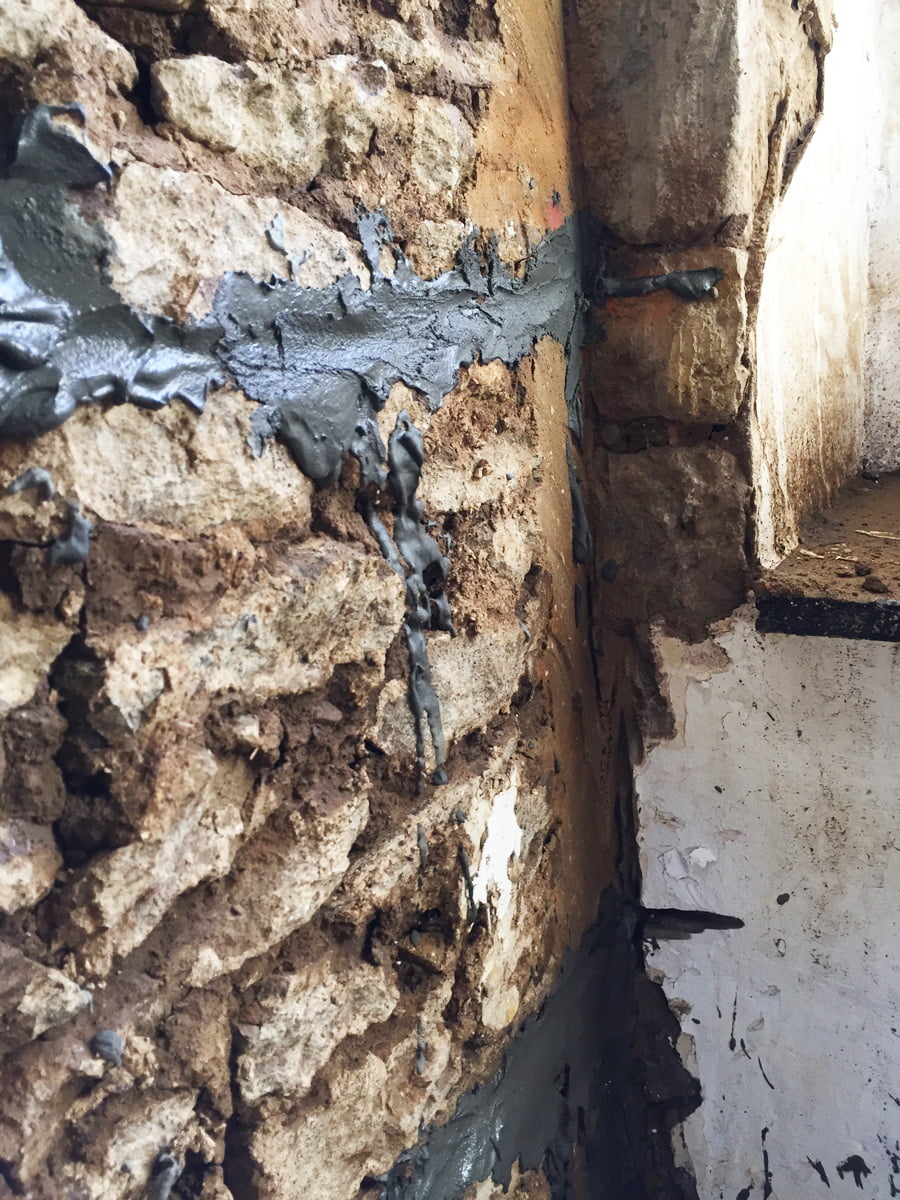 They used nearly a bucket load of grout just on this first one. They injected it into the wall and it all disappeared. The wall here must be hollow, well it was, it is now filled with super hard grout.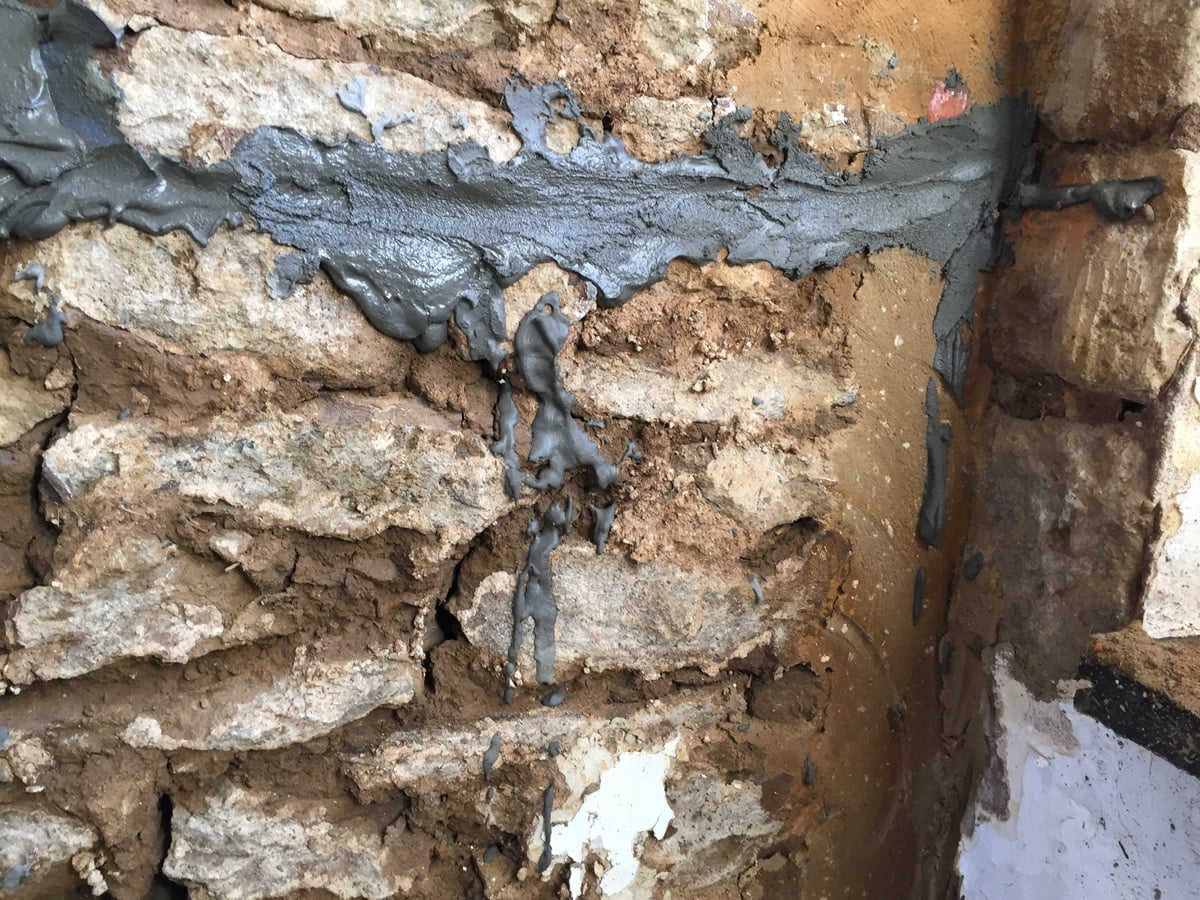 Then the grout started bubbling back out of cracks in the pointing and dribbling down the wall. The grout is quite runny, it needs to be as it gets injected into the wall with the gun, but then it goes off within 30 minutes.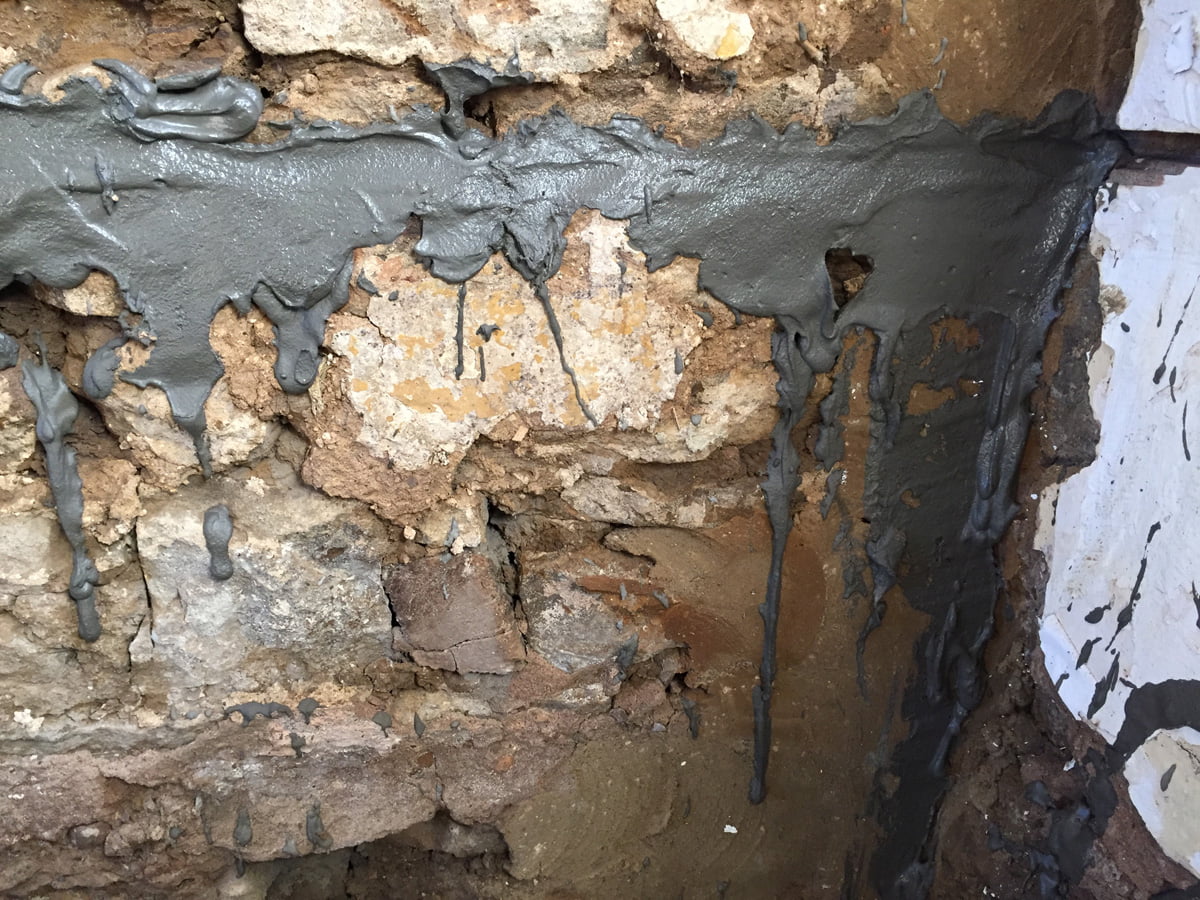 If the grout dries in the gun then the gun is useless as it sets in the nozzles, so they have to rinse it out every half hour. This is a very laborious and slow process. I think Tom was very glad when the day was over.