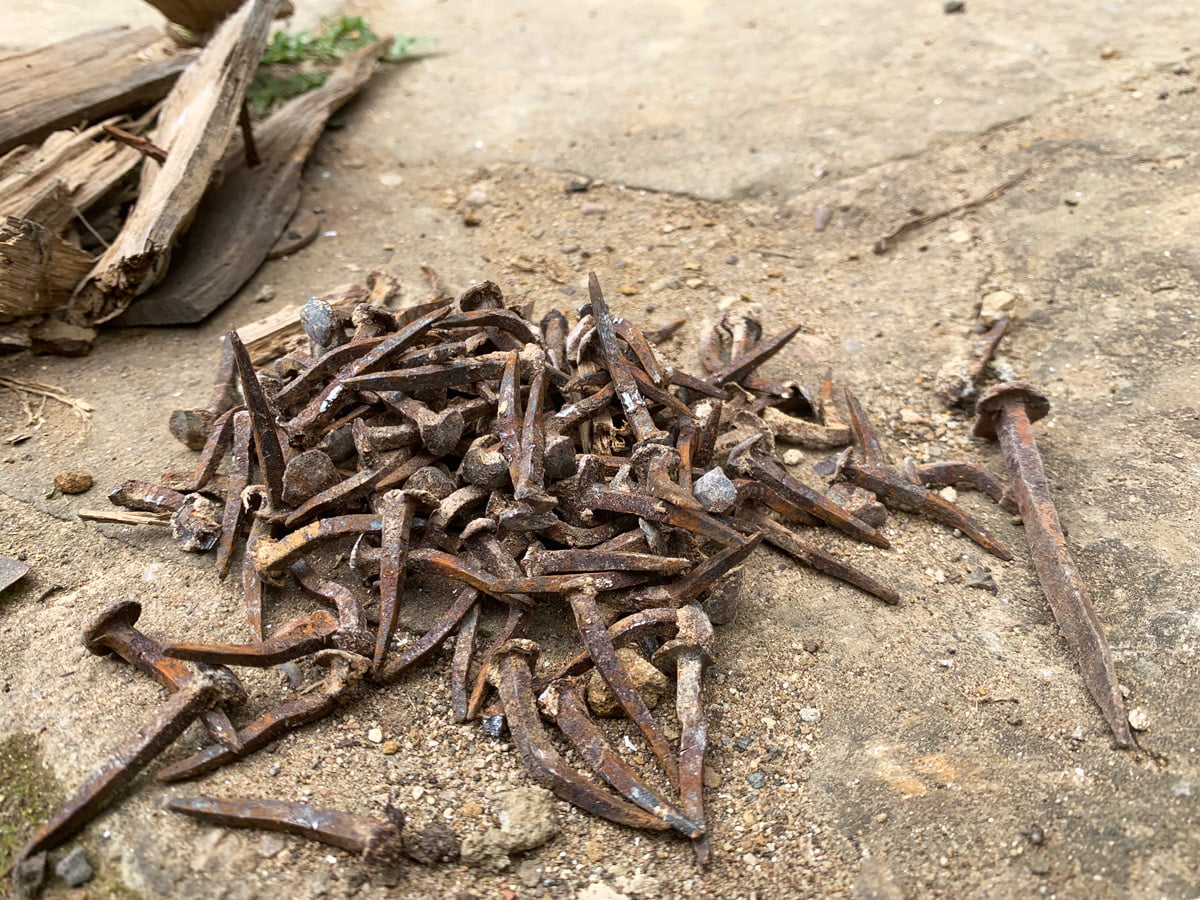 Almost everything has been done inside the house ready for the soda blaster on Wednesday, so to escape the dust Cat spent the day de-nailing the old timbers that have come out of the house. These are the amazing old nails that are coming out, all hand made with square bodies. We will keep these for something (not sure what yet) but they are too interesting to discard.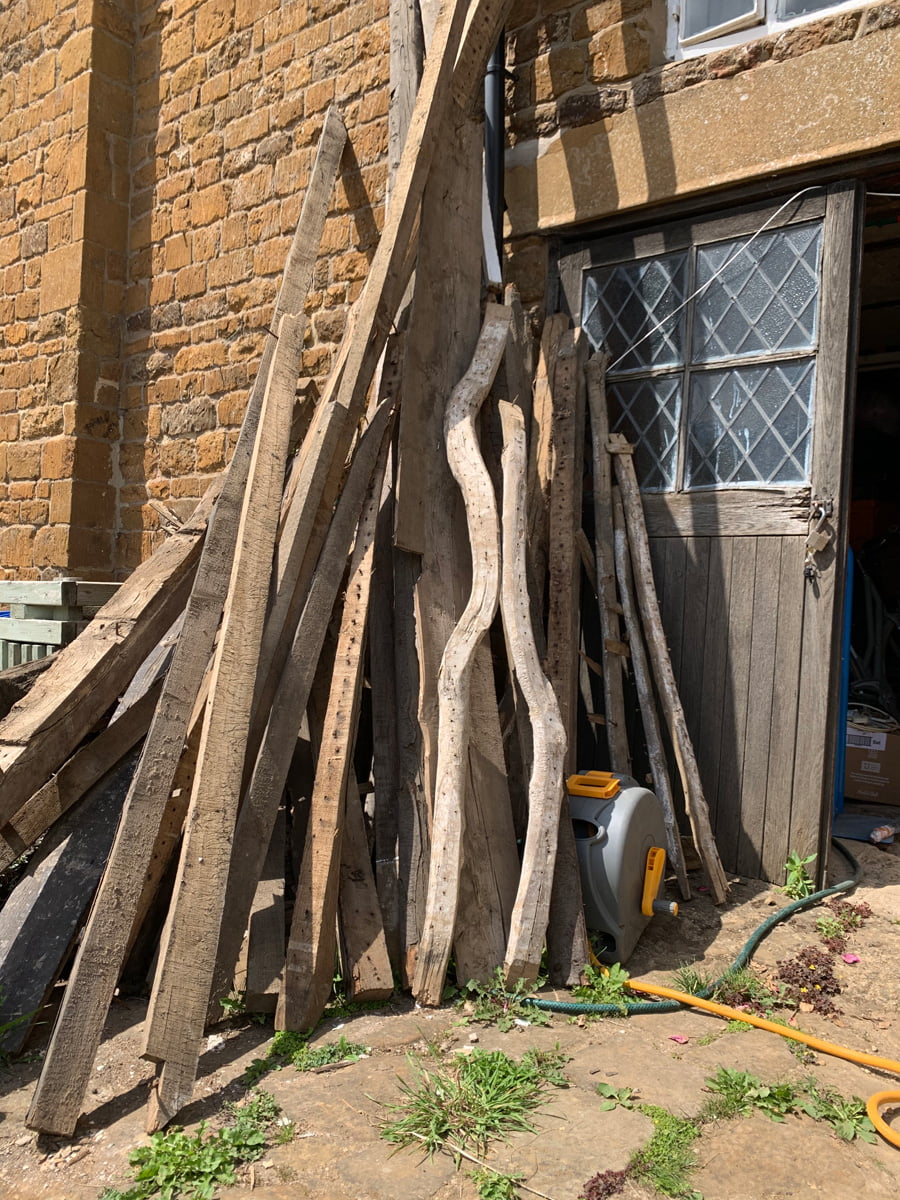 The pile of old joists that need de-nailing, and then there are the floor boards…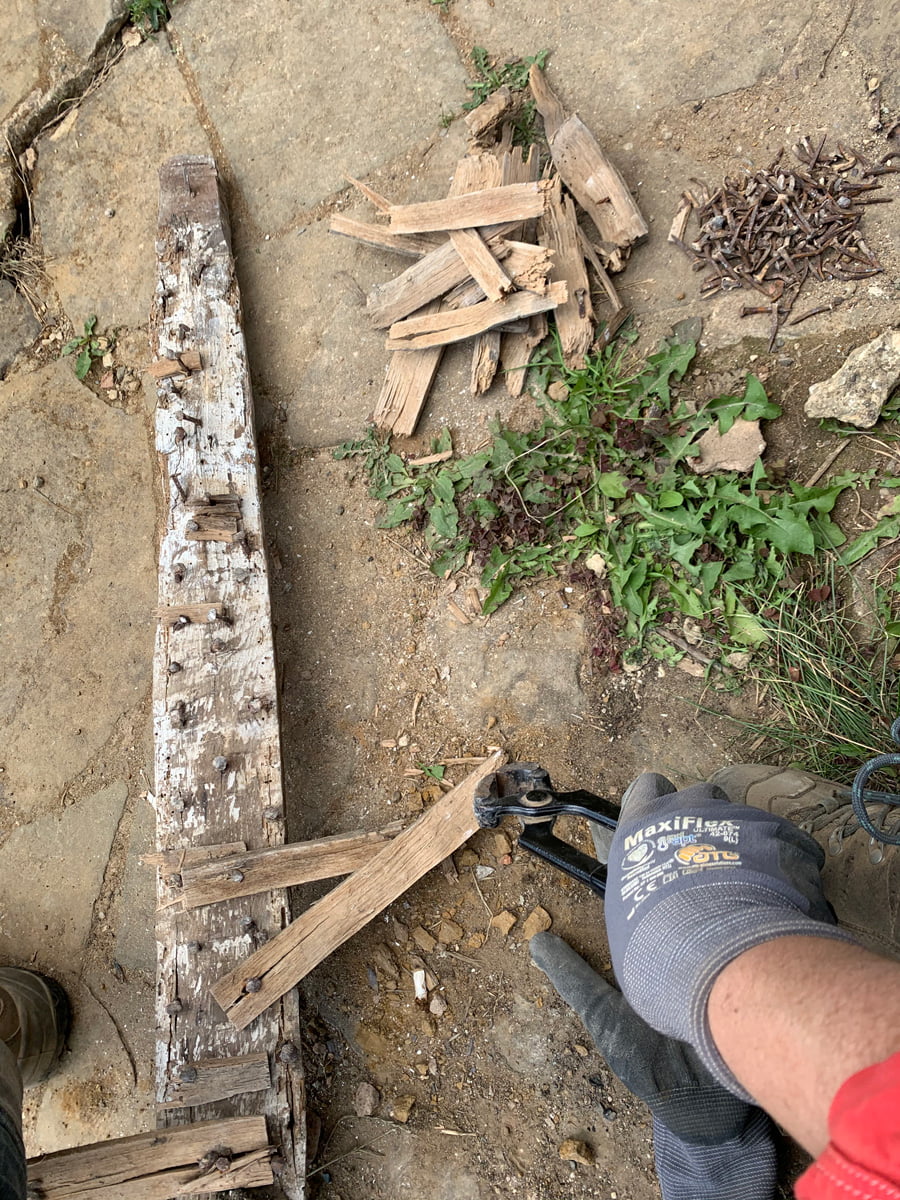 Some of the old joists that came from the attic floor had old lathes still attached to them. Sadly the old lathe and plaster ceilings had been removed long ago.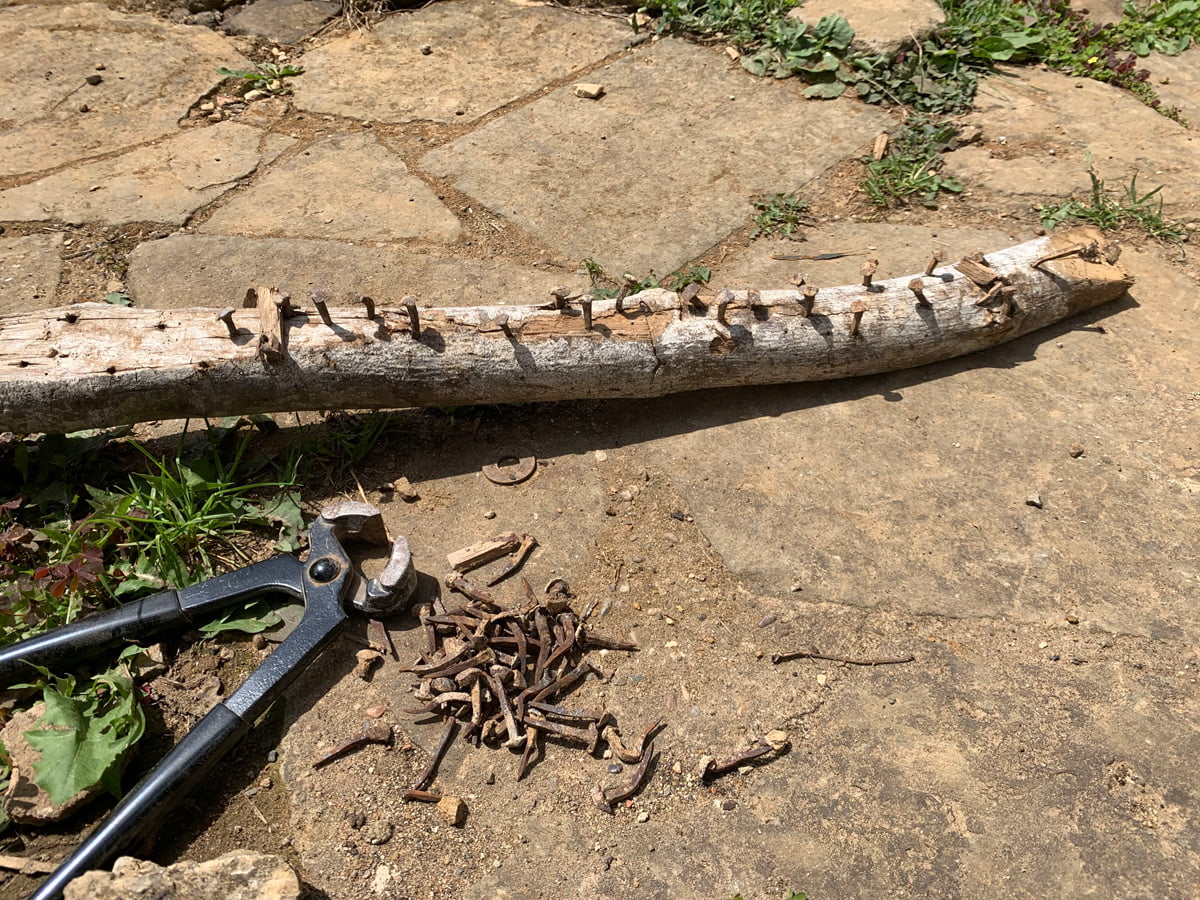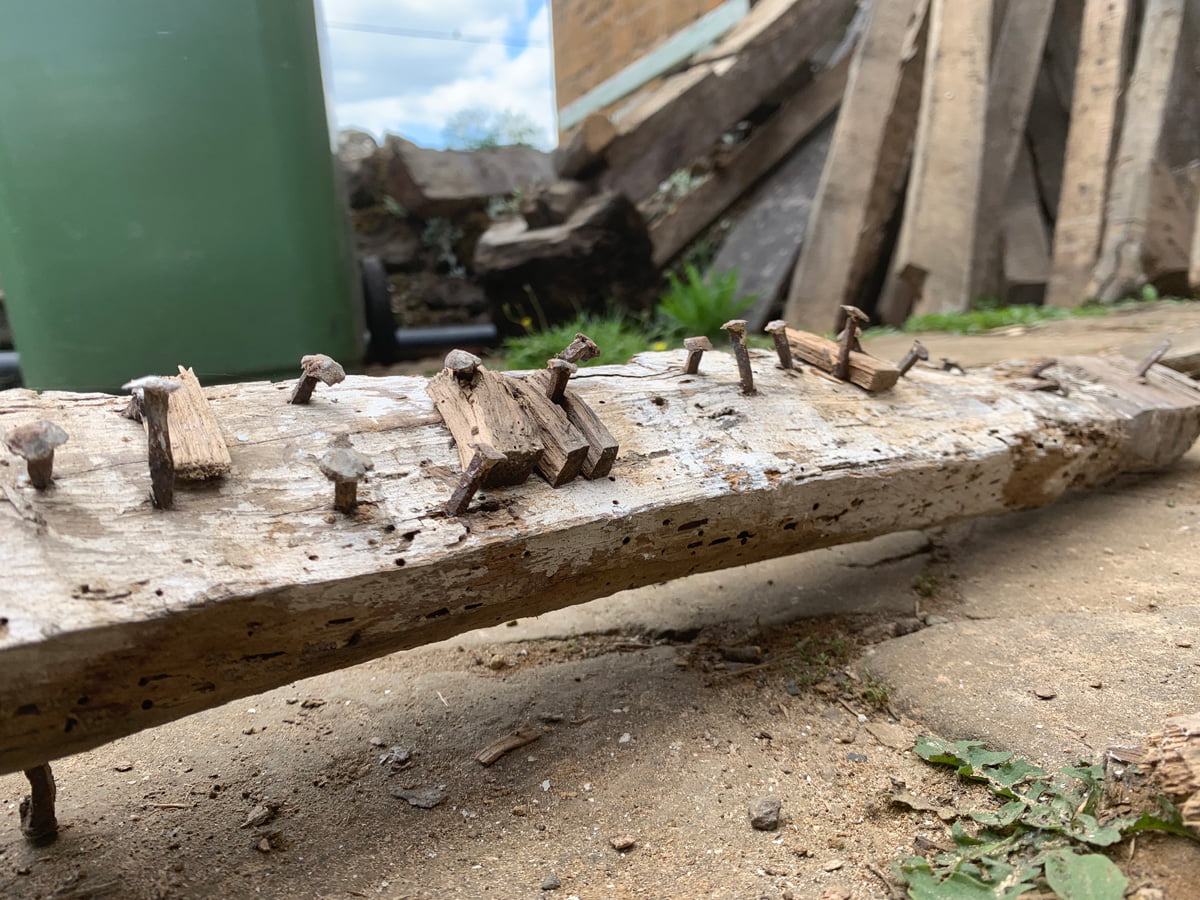 The lovely old handmade nails are all slightly different.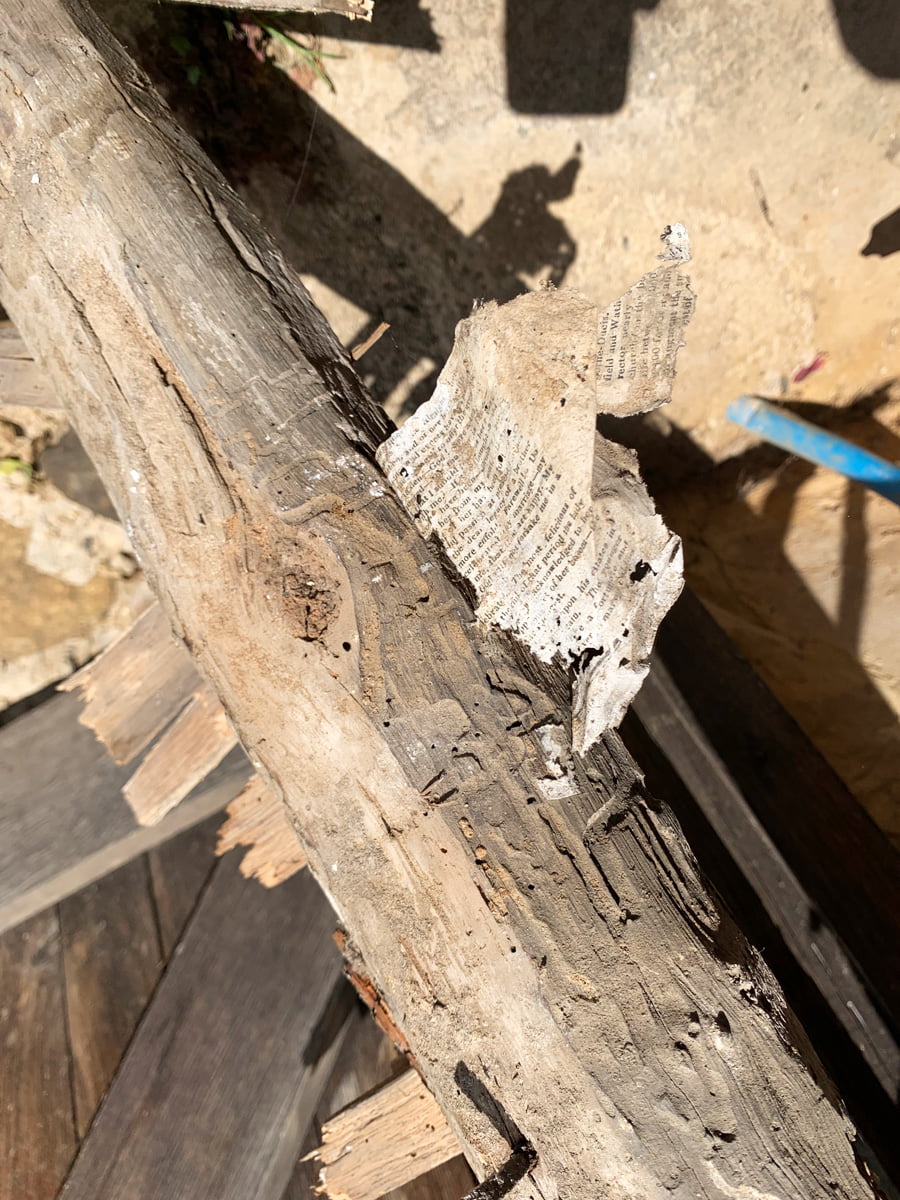 A bit of old newspaper that we missed when this first came out of the house.
The typeface is old, along with the language. Sadly no date.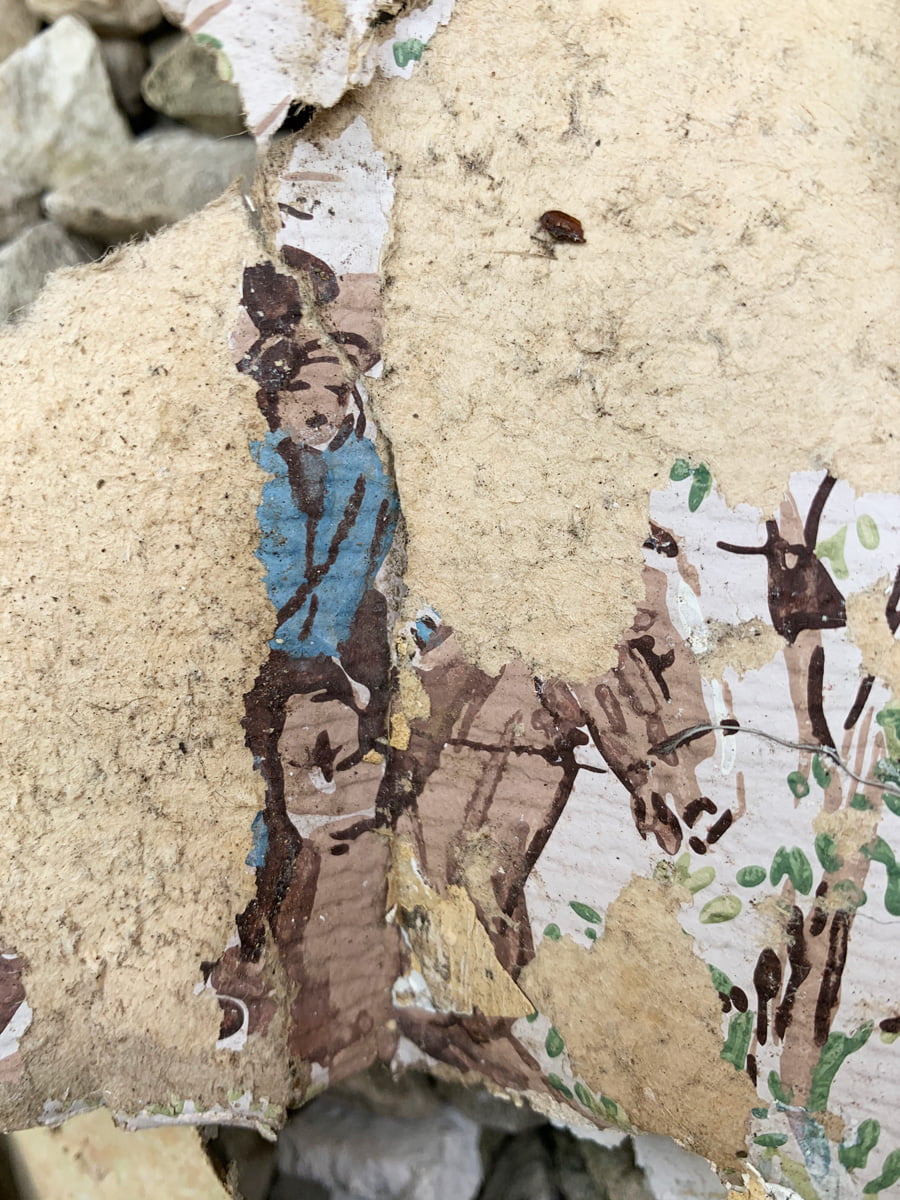 This was found on the back of some wood chip wallpaper.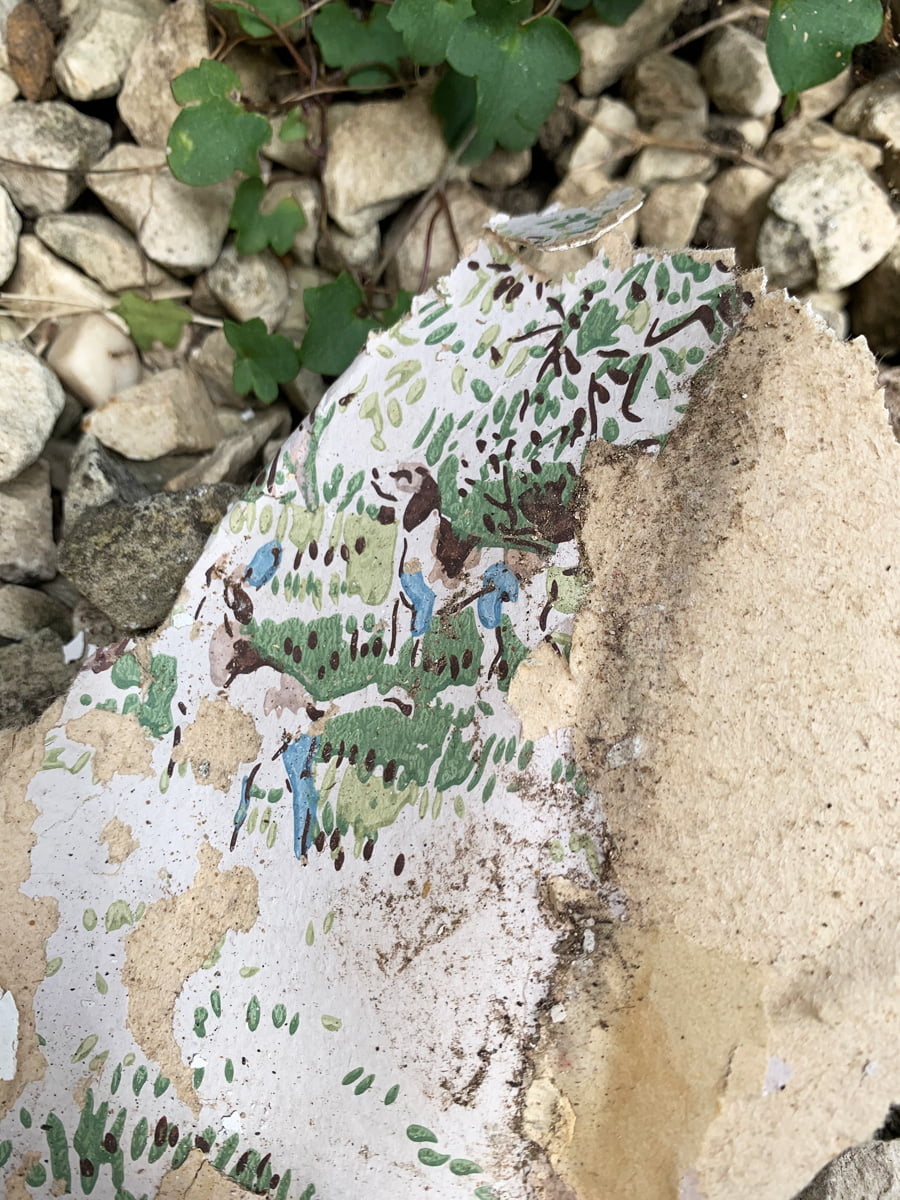 It appears to be a hunting scene as here are the hounds. This came out of the sitting room.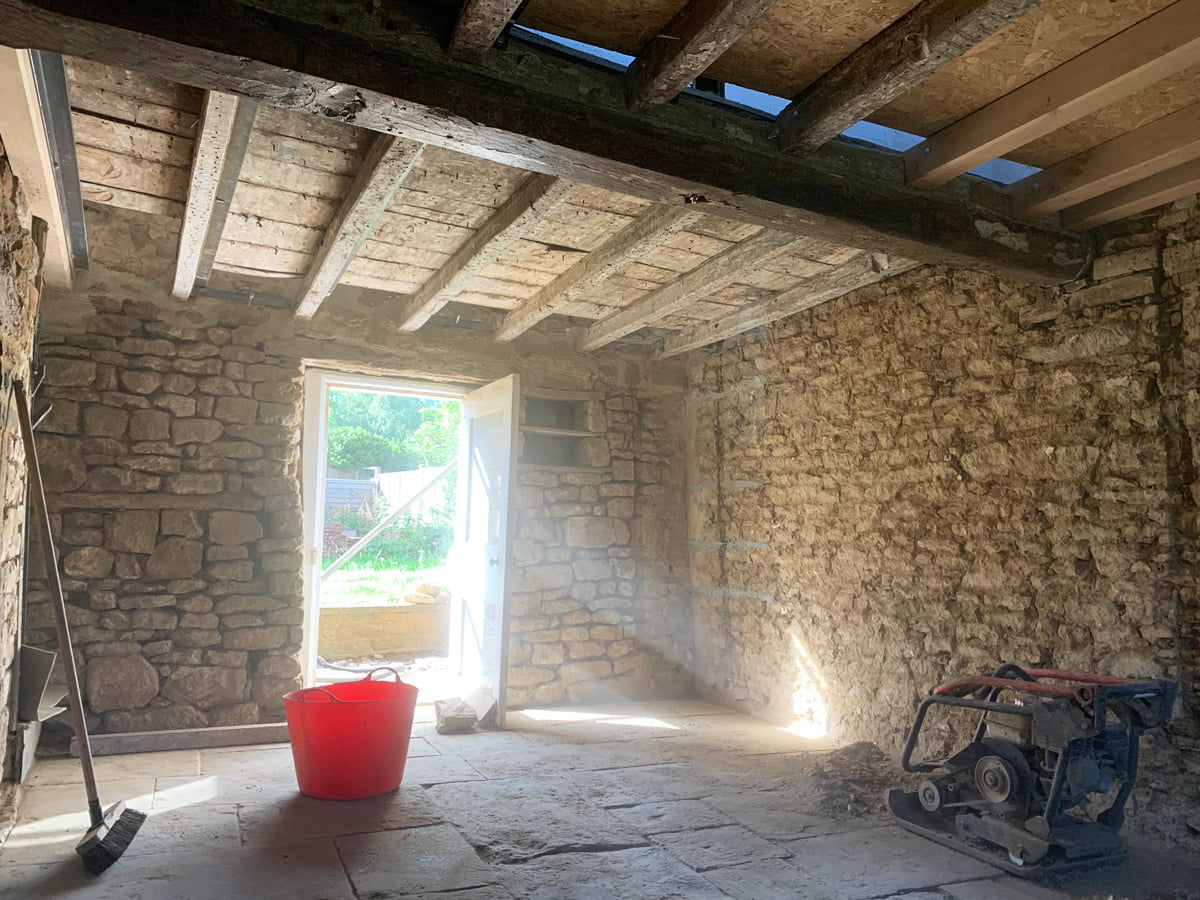 Doesn't the house look tidy!!!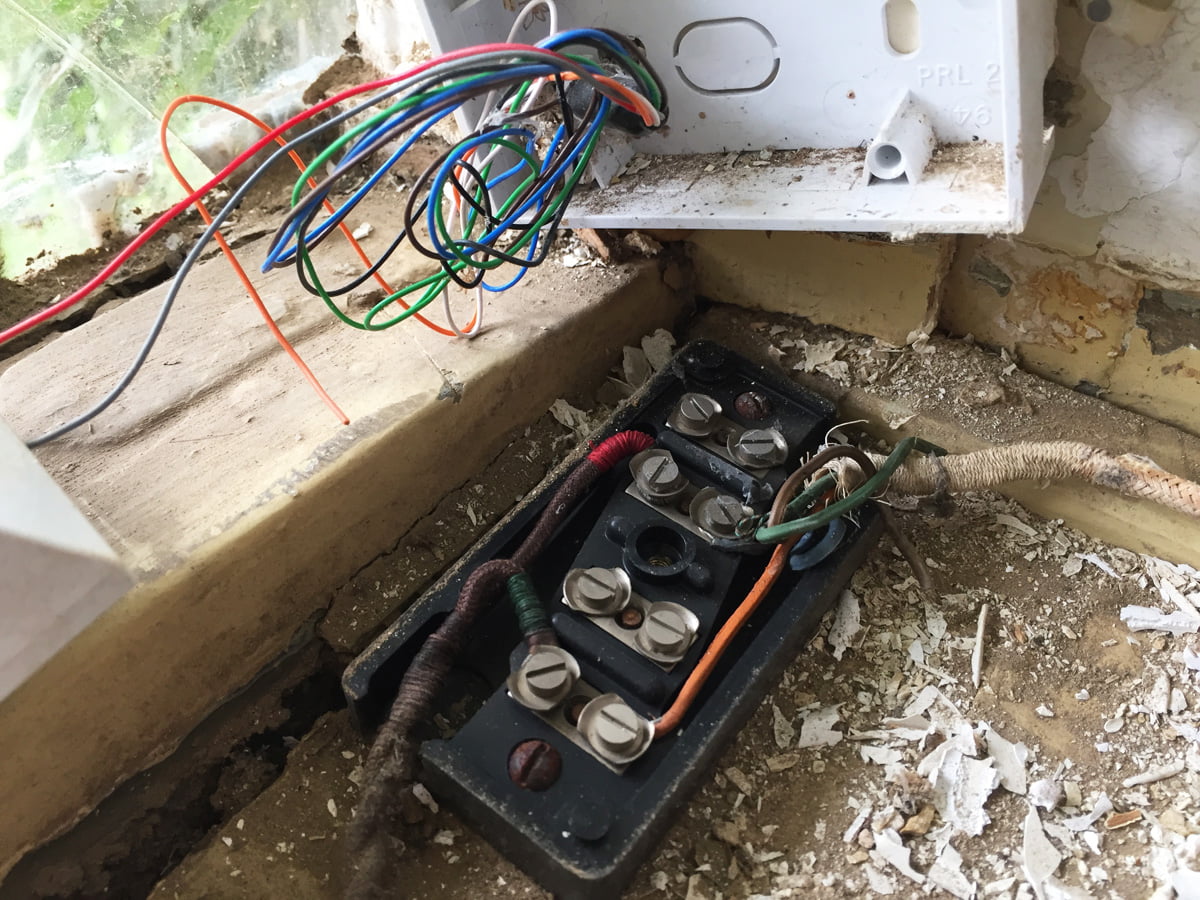 The old Bakelite telephone point is being removed. Compared with the modern one, I know which I prefer.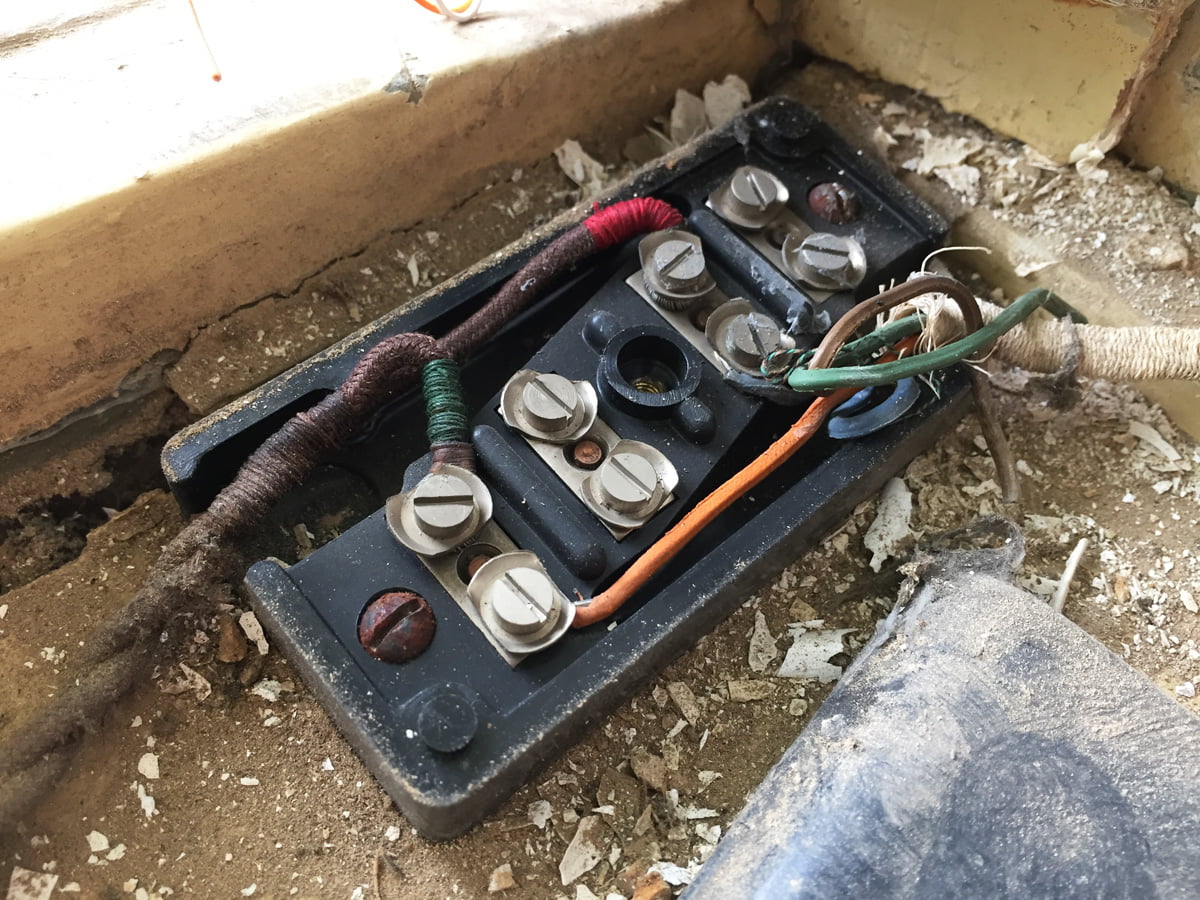 Look at those grub screws. They are as good as the day they went in!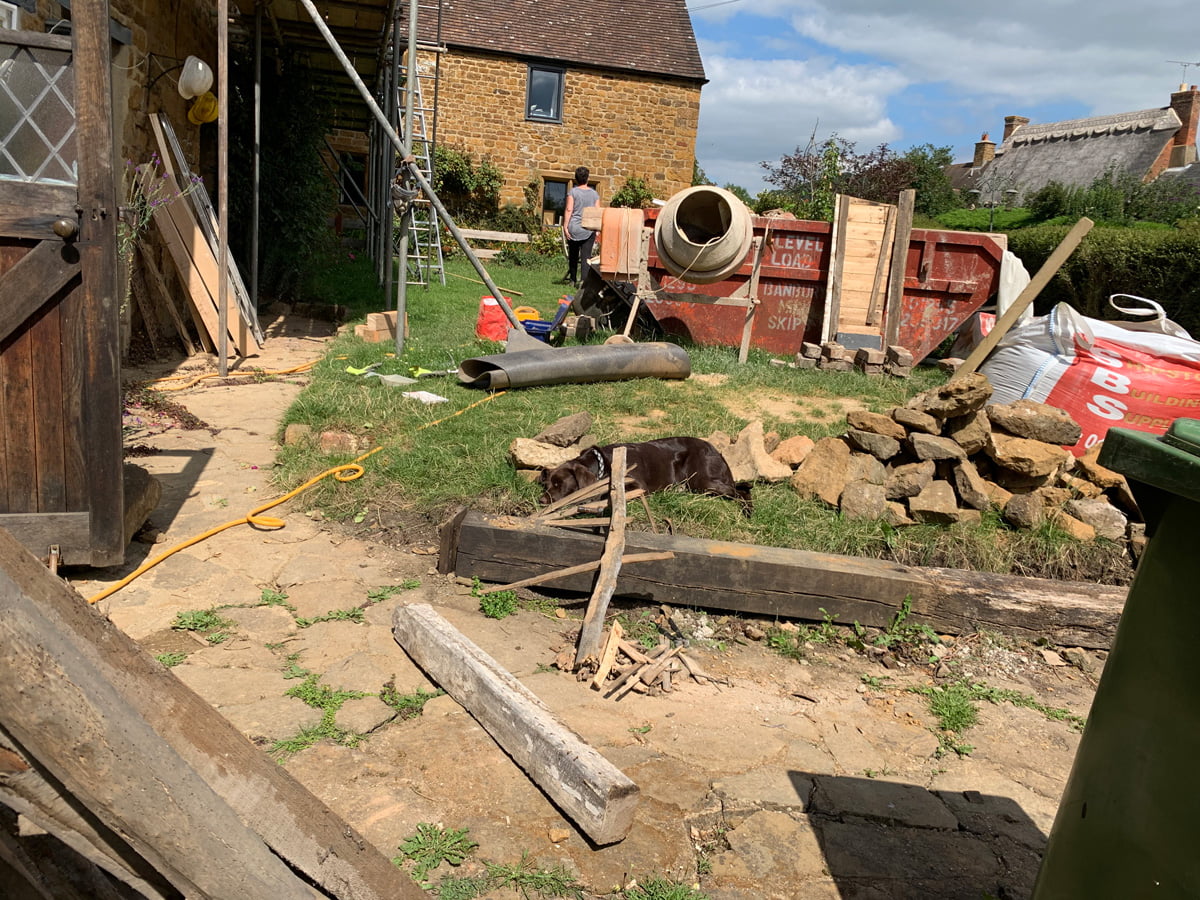 Can you spot Jasper the dog?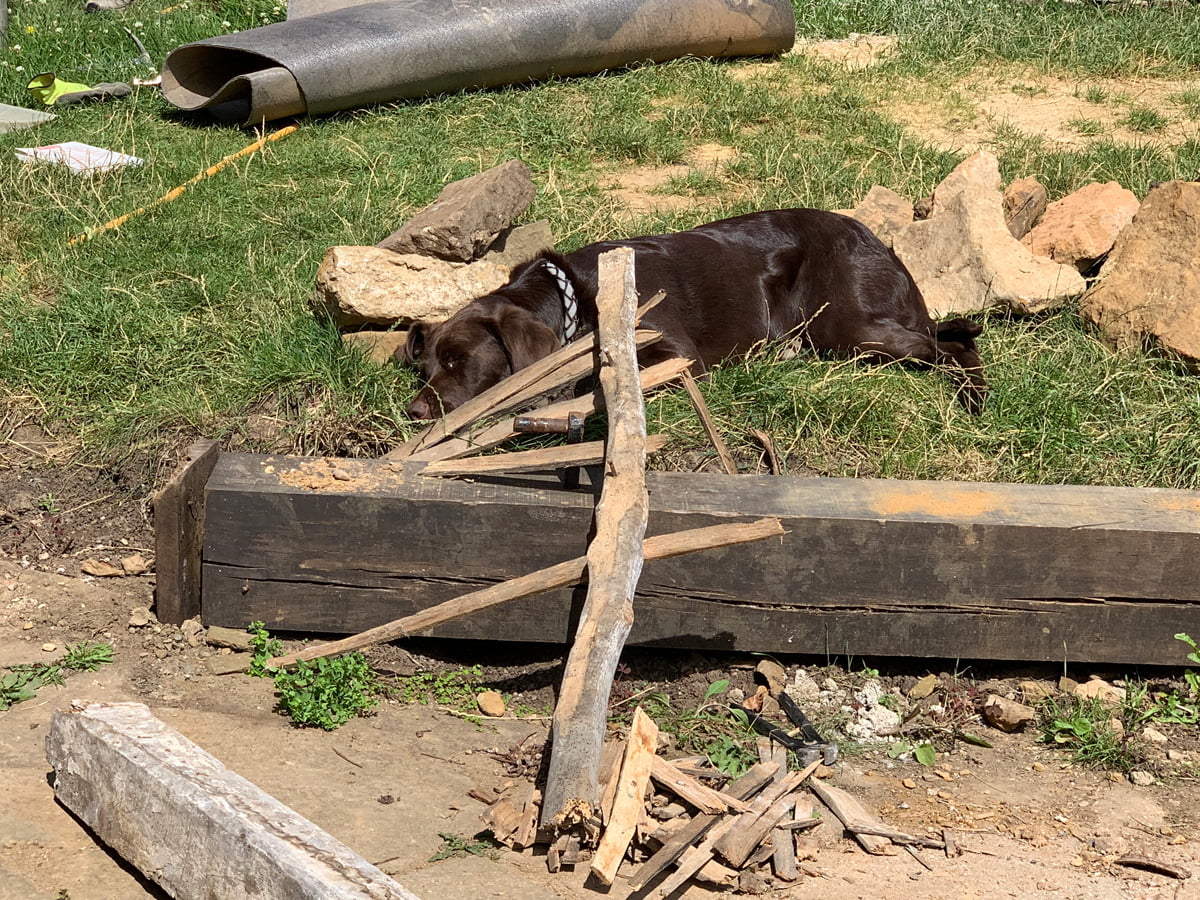 Looks comfortable, doesn't it?