Everyday is exactly the same at the moment, which would be fine if each day was filled with good friends, fine wine and chocolate, instead of dust, rubble, face masks and sweat… Cat's loving it.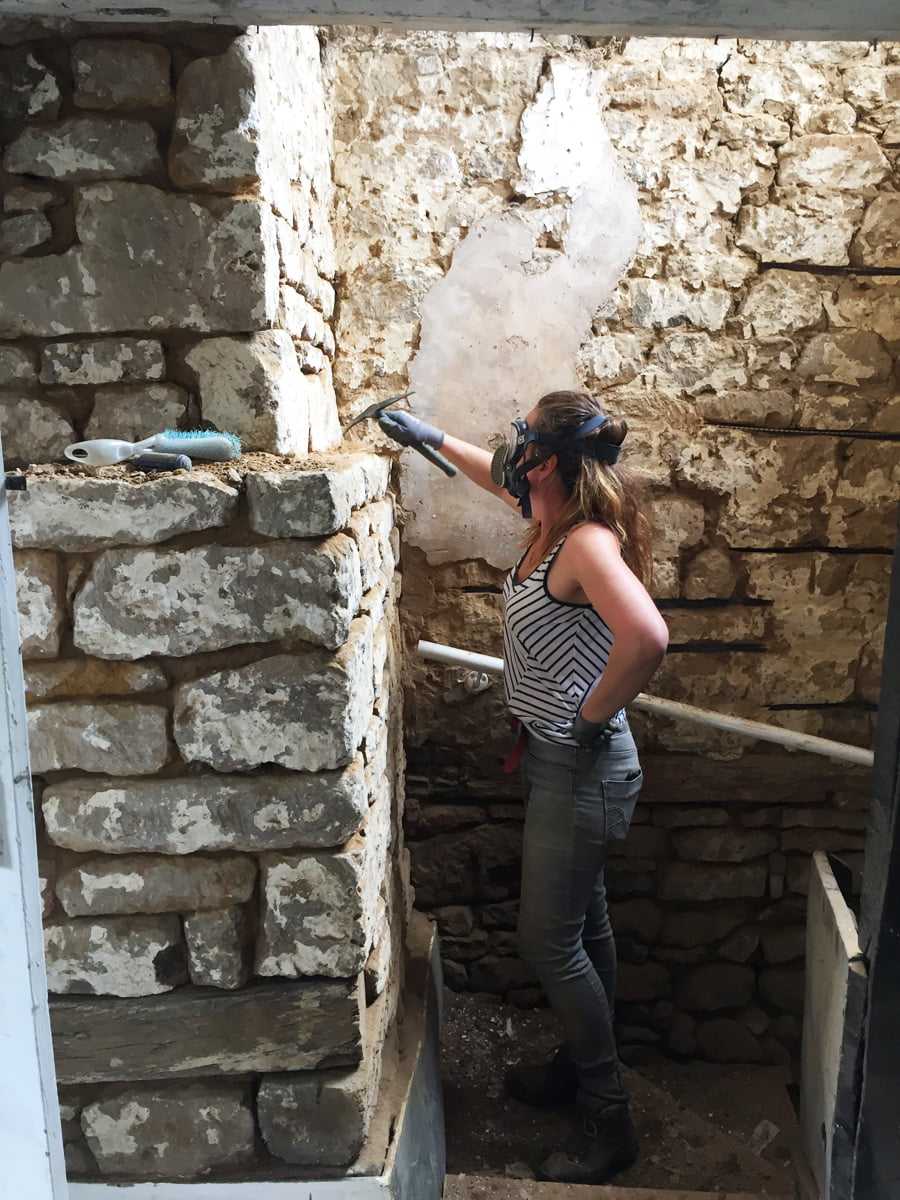 Cat is still raking out the large chimney breast.
And removing screws and nails from all the timbers that will be soda blasted next week.
We both keep hitting out heads on the hard hat that has been hanging on the back of this door for a while. The irony is not lost on us.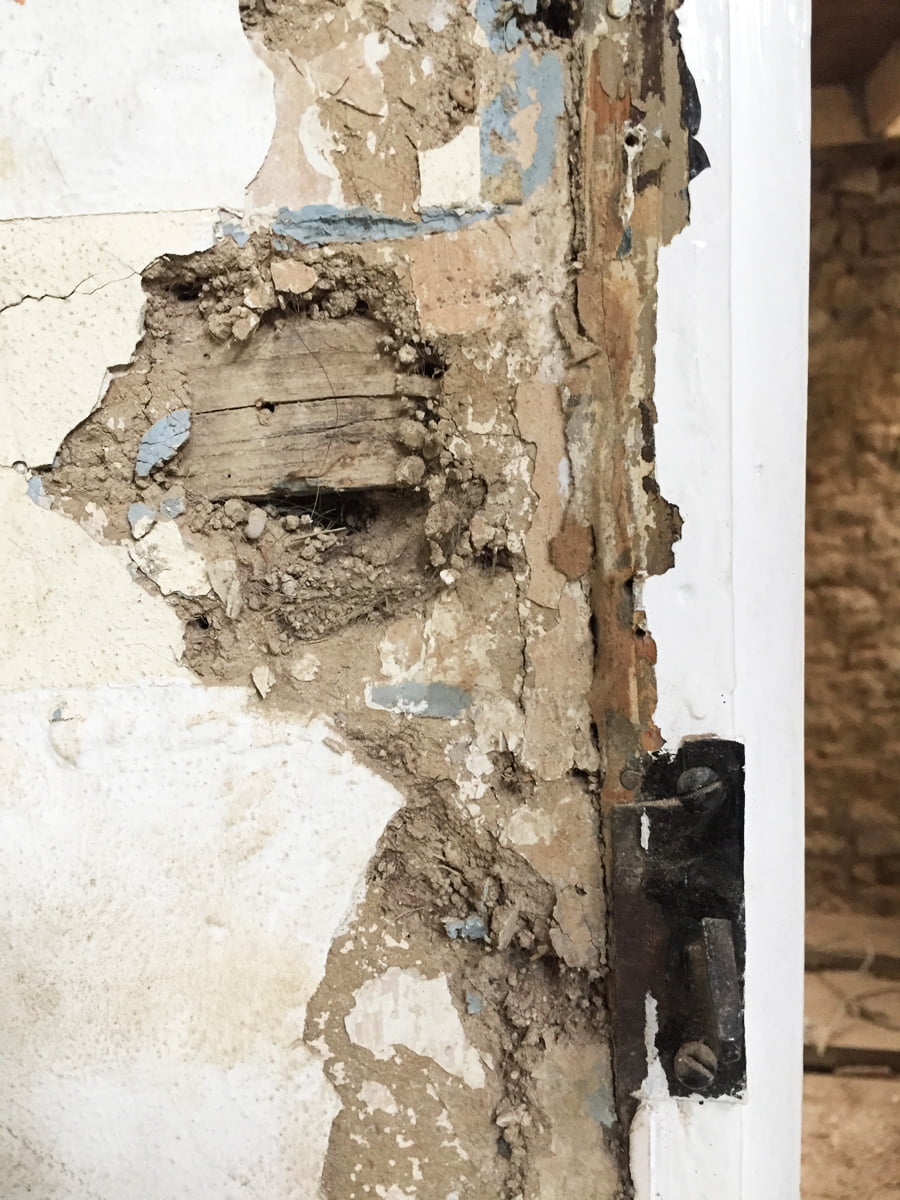 We removed some horrid plastic conduit that housed electric cables and this exposed layers of plaster and lathes in the old partitioned wall between the landing and the new bathroom. The dusky blue colour is lovely and one we will try and replicate somewhere. This wall will be repaired in lime plaster.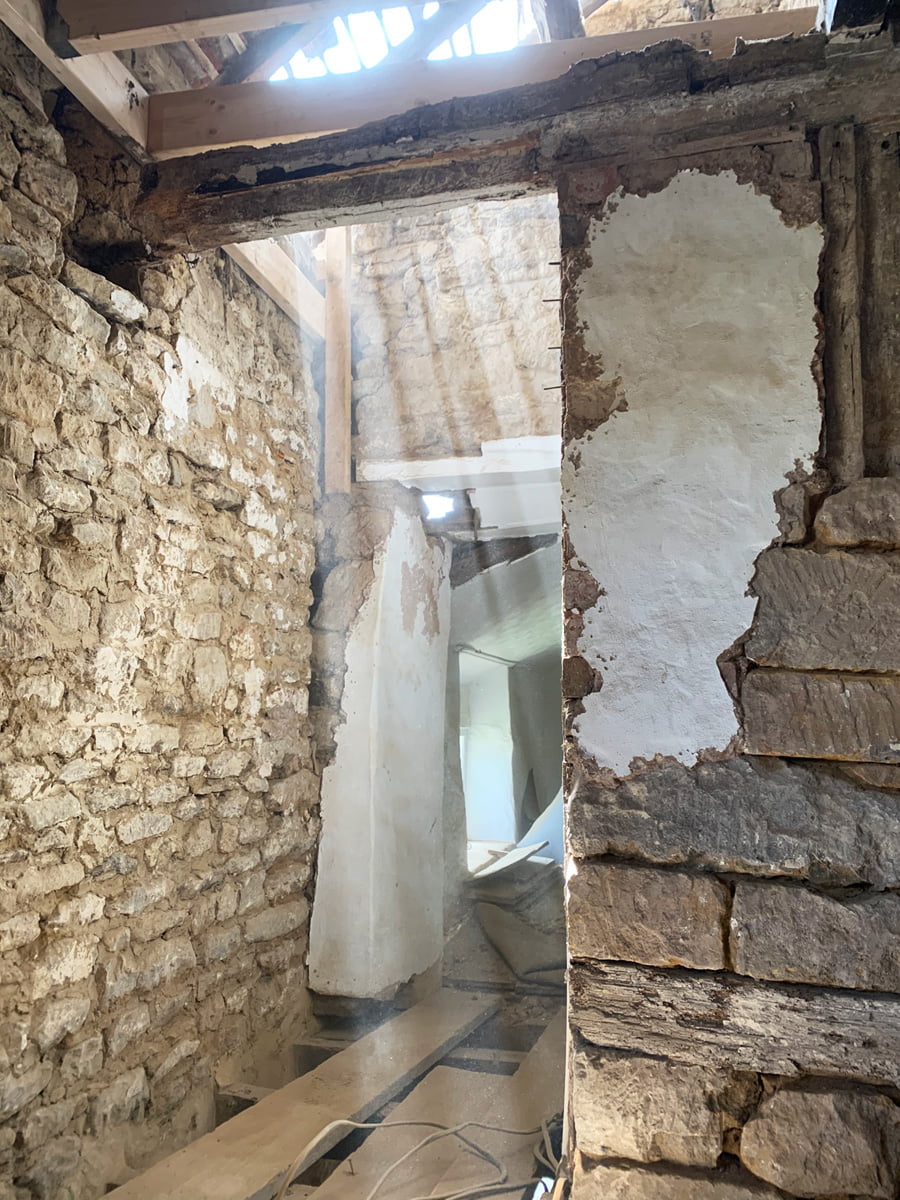 Another beautiful dust and shit shot.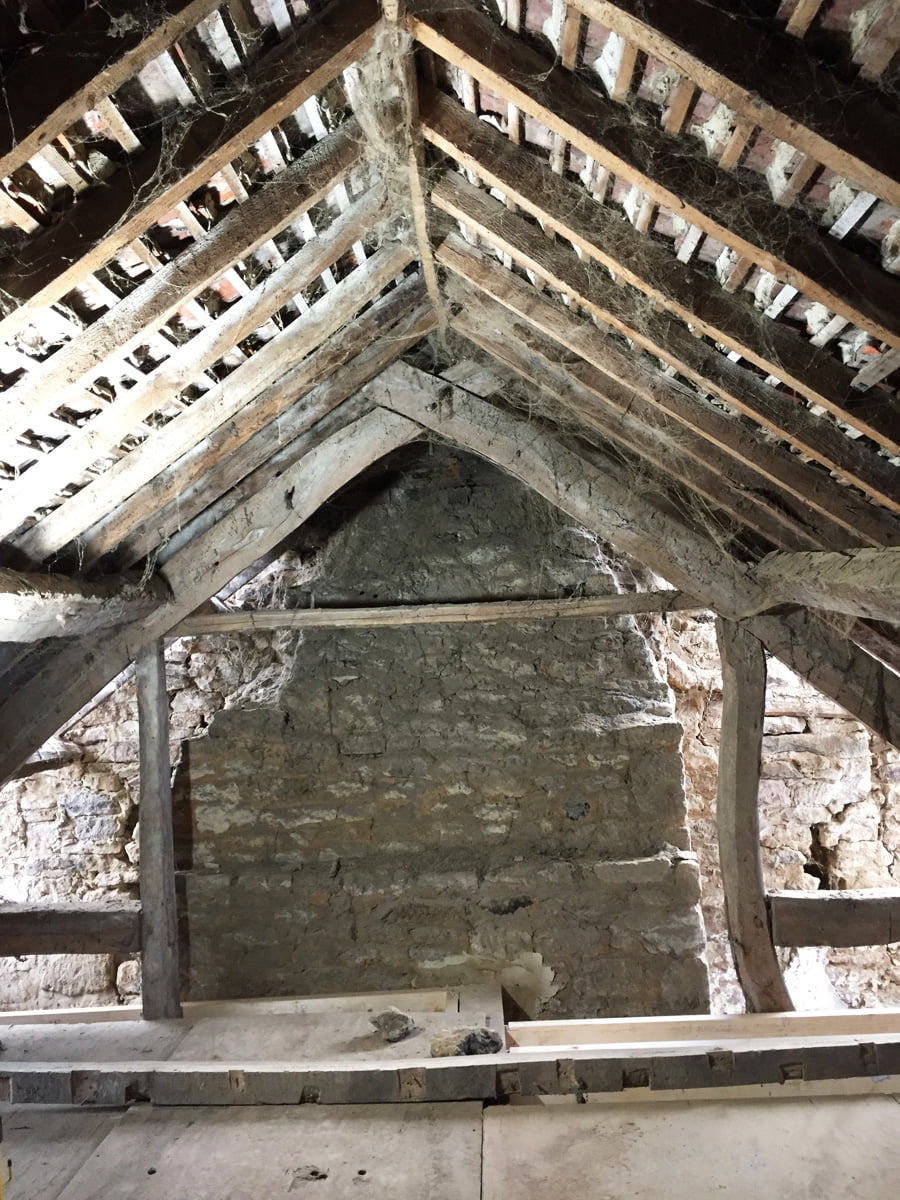 Tom popped back to install a temporary floor upstairs right across the loft area using boards, ready for the soda blaster to stand on and clean up the timbers and the chimney breast.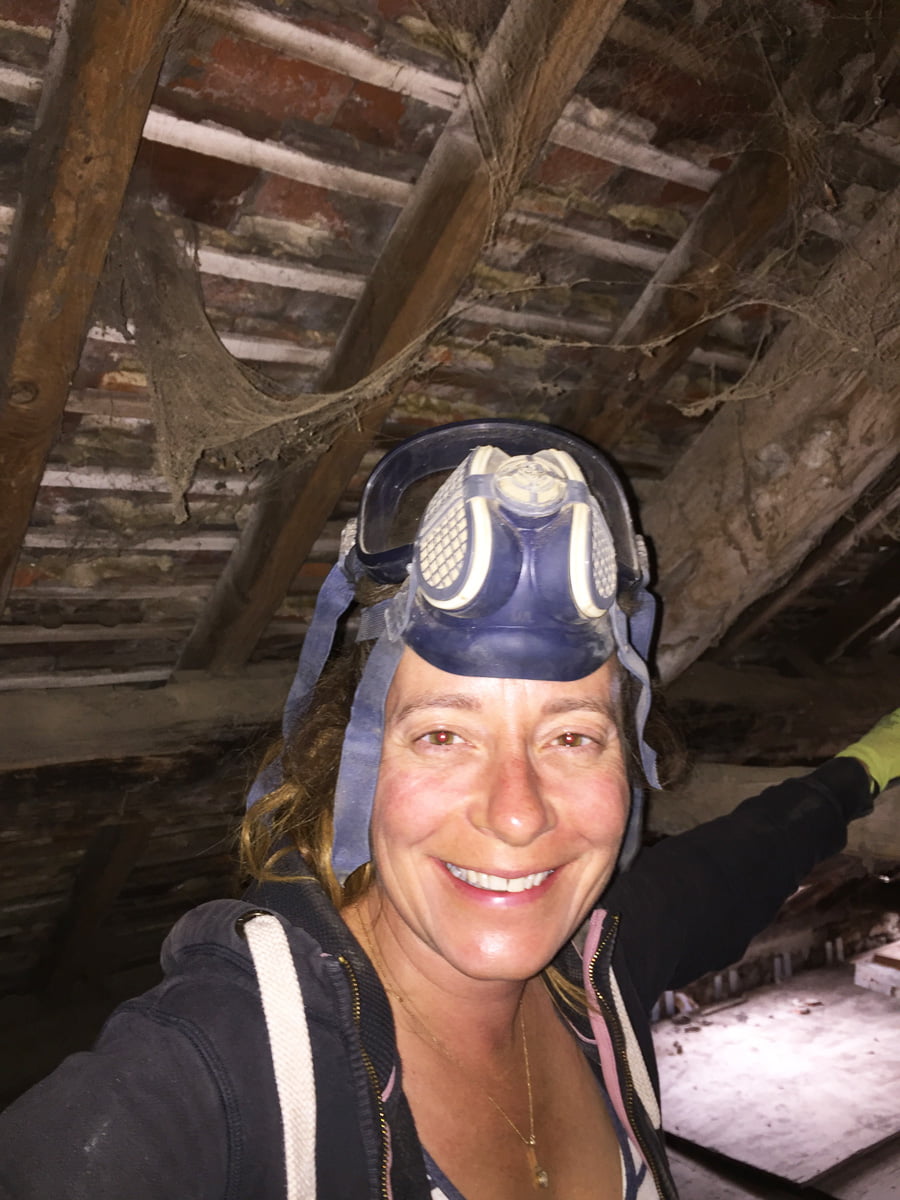 Cat is pretty pleased to have made it up to the loft (fourth attempt) and actually walk around (a little) in amongst the epic cobwebs.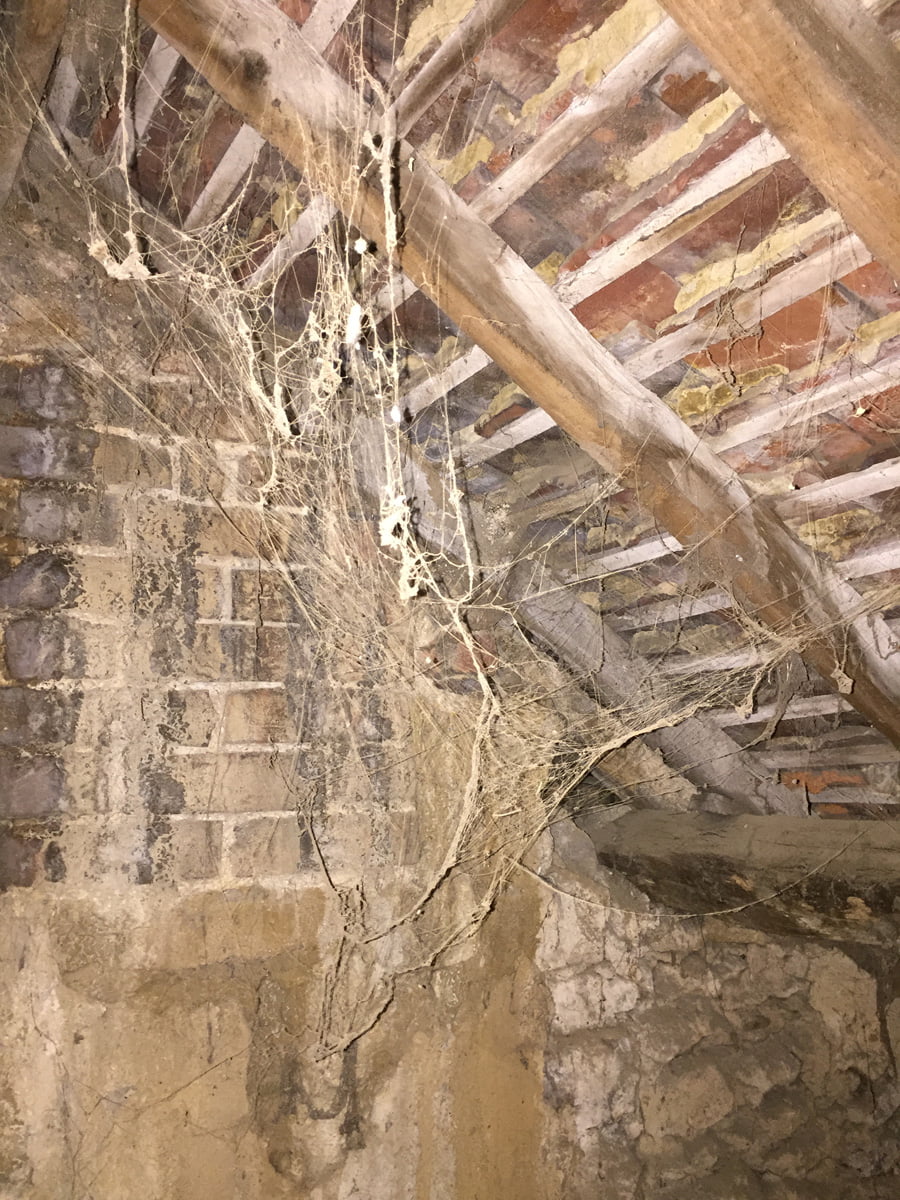 Epic cobwebs.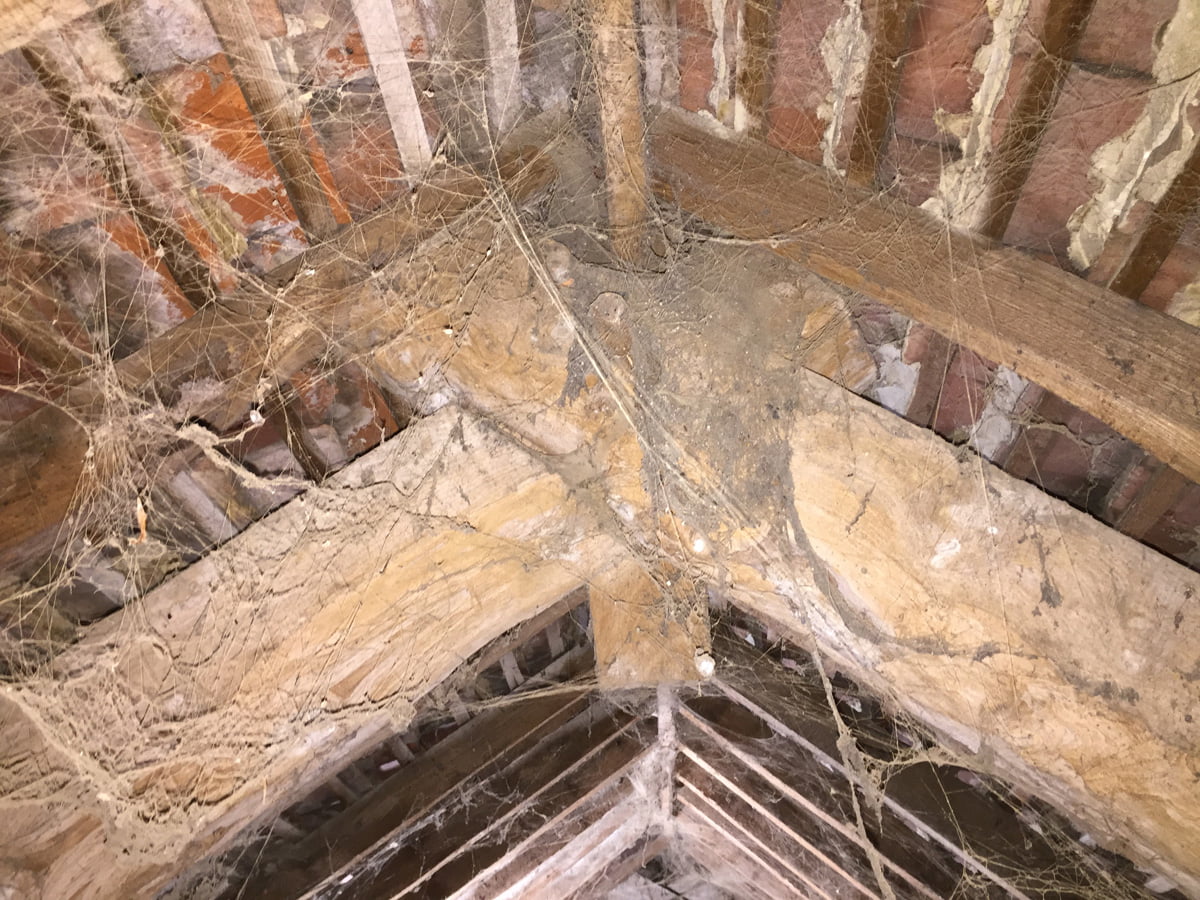 More epic cobwebs.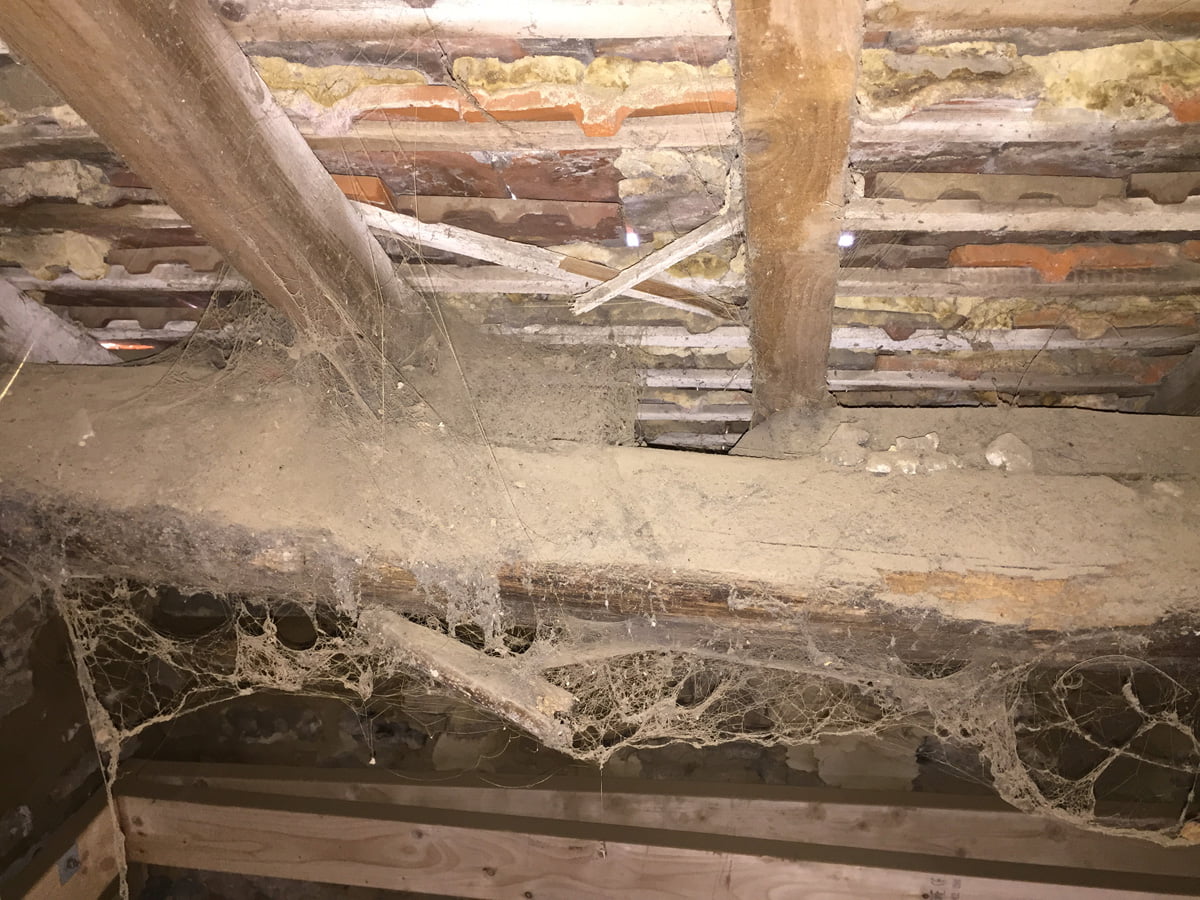 This cobweb is so epic it appears to have caught a wooden peg and has it suspended in it's lair…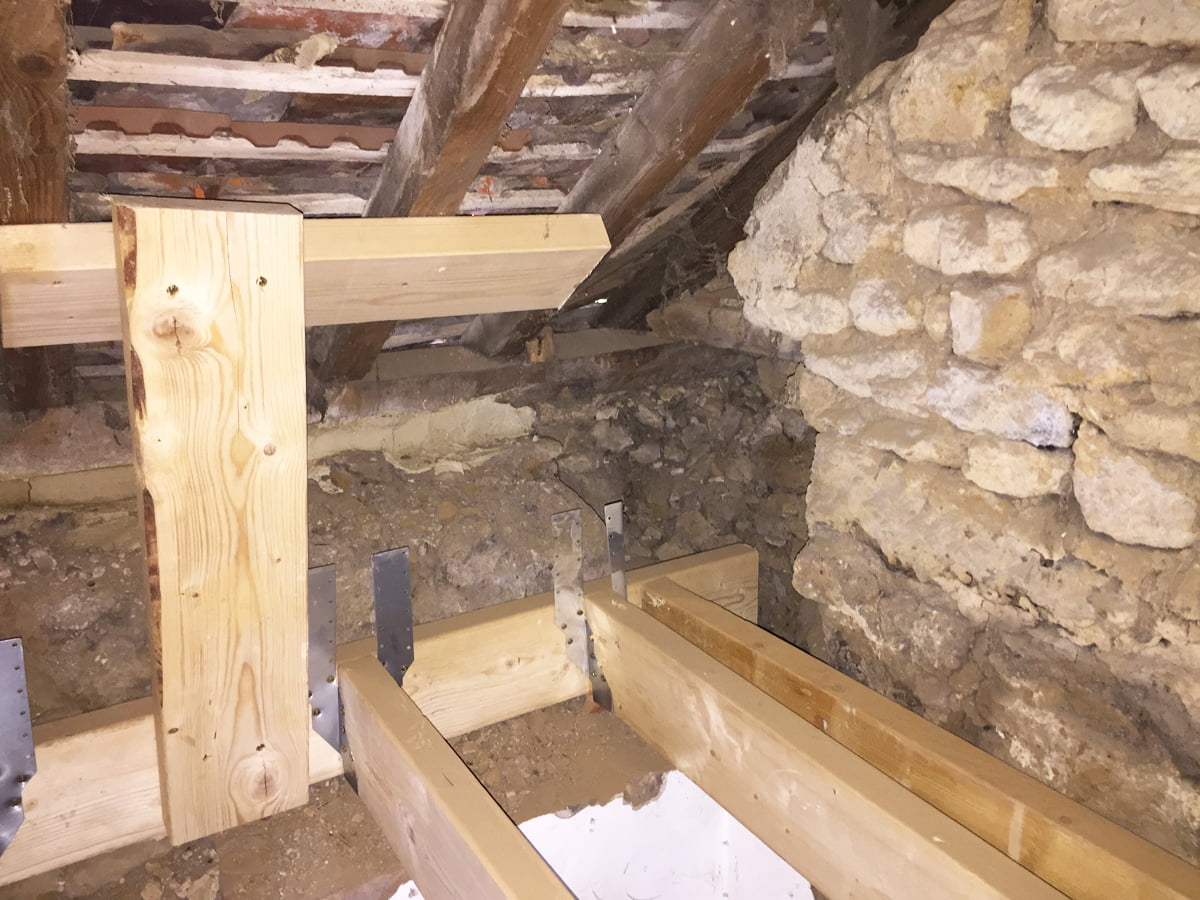 The corner at the back of the house (the side with Zanna's bedroom) which is also hollow. Another to be tackled by Tom at some point…
The pine upright and the bit of pine attached the rafters is a temporary measure designed to keep the rafters and wall plate in place for now, until they all get fixed properly.