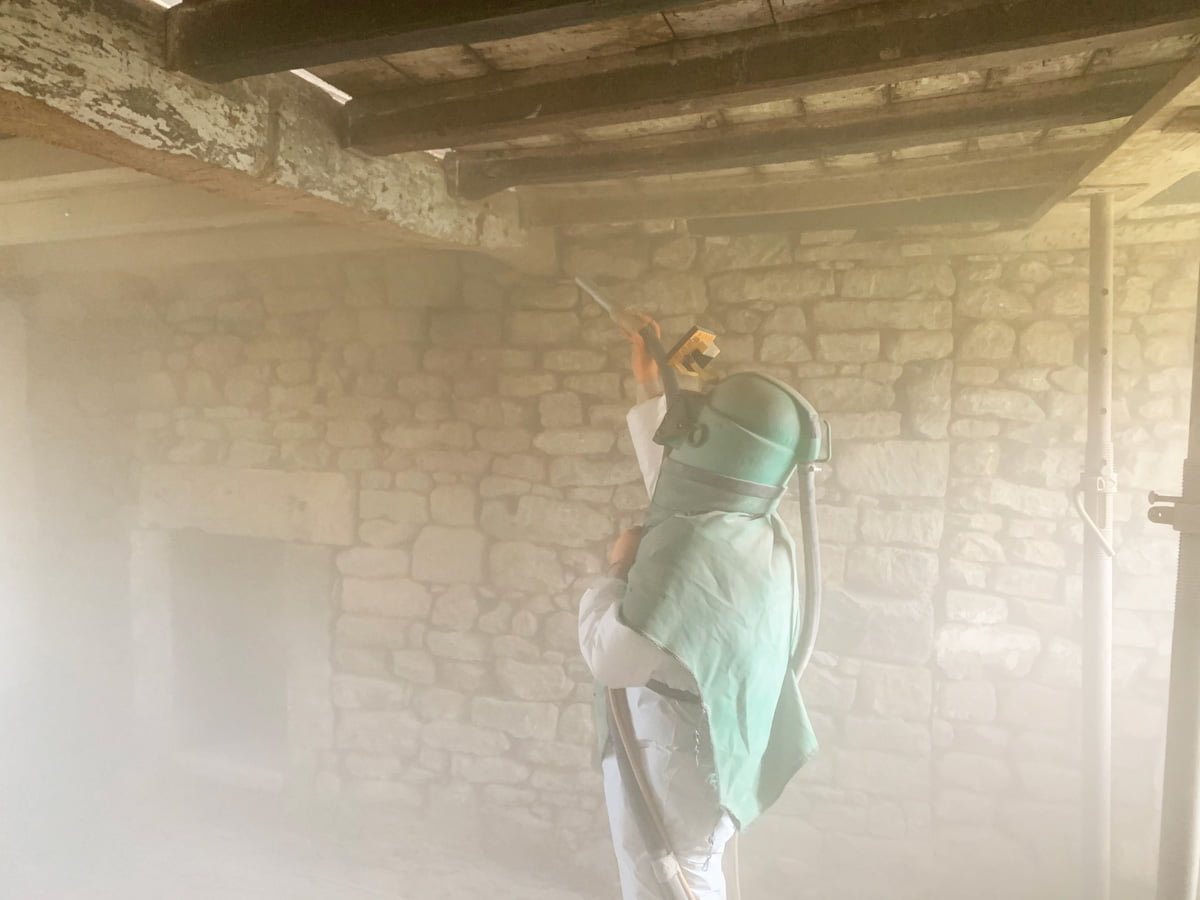 We have been looking forward to this day for a very long time, since we had the inglenook fireplace soda blasted by David 2 years ago. Soda blasting is an approved process for cleaning up old timbers and stonework in listed properties. Sand blasting is generally no longer used. So we were delighted when we found David the soda blaster, who is based in Tysoe, the next village to us.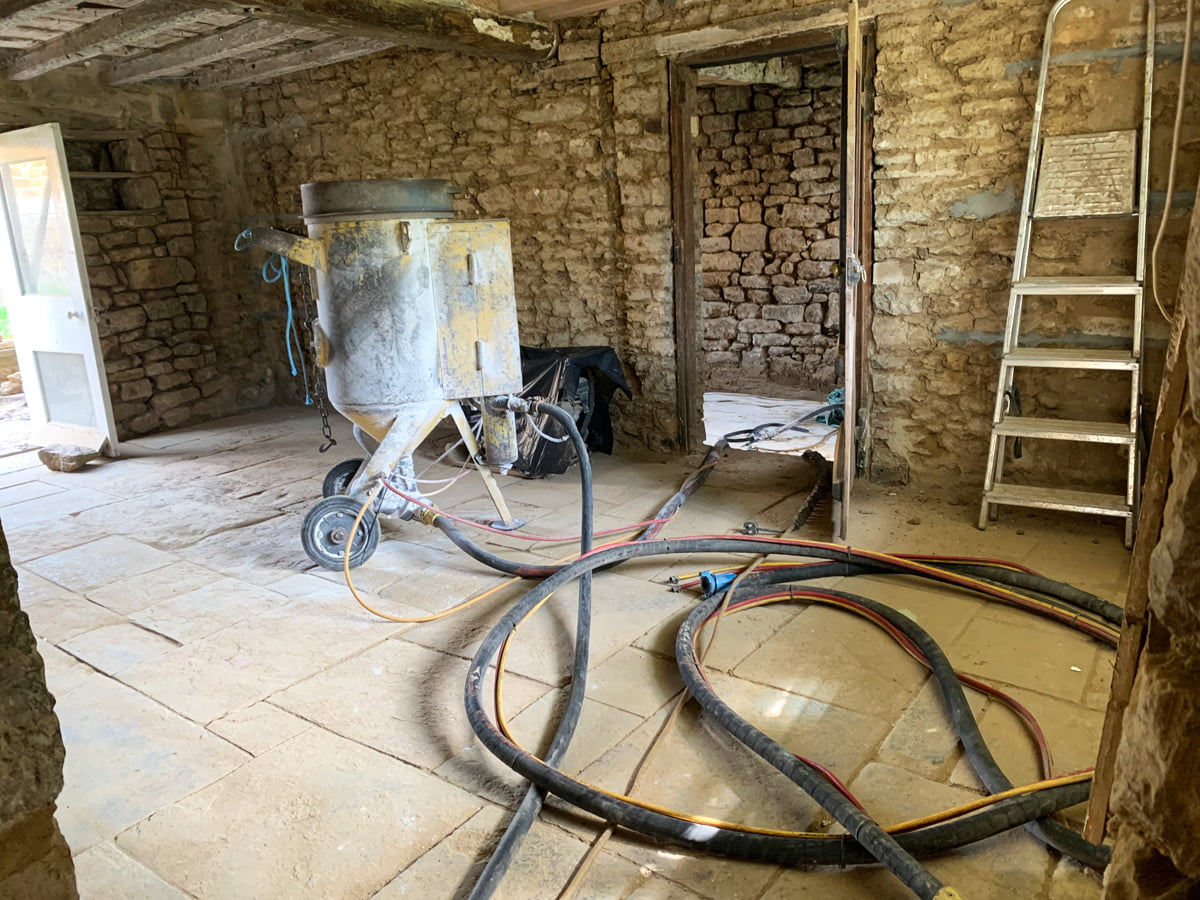 We are having all the exposed timbers cleaned including floorboards, stairs and doors, along with any stone walls that we are leaving exposed. This is likely to take 2-3 days. The floorboards and other timbers that we have removed from the house, David will be soda blasting at his workshop.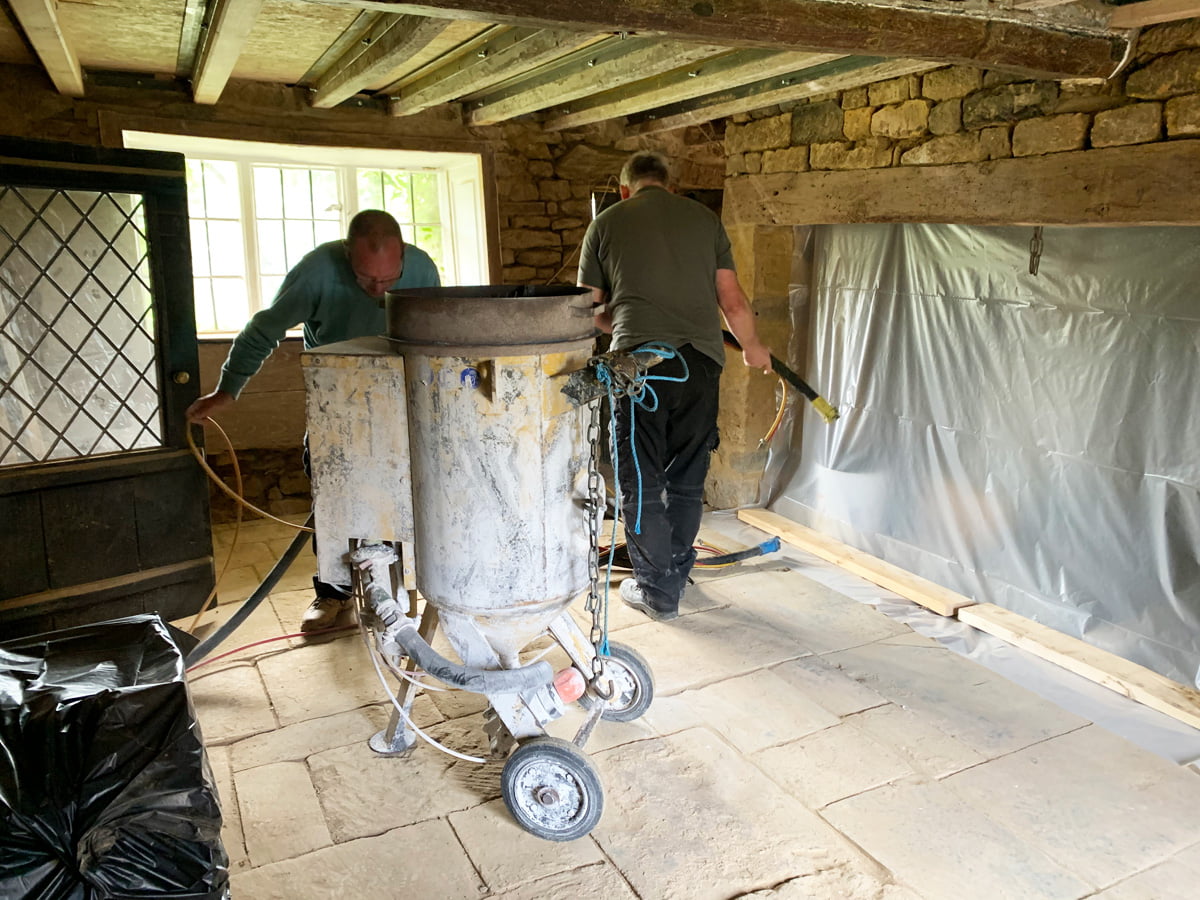 David and Neil setting up which involves multiple tubes and pipes coming to and from the compressor outside and this machine inside. It does look like they are doing some kind of dance routine here though…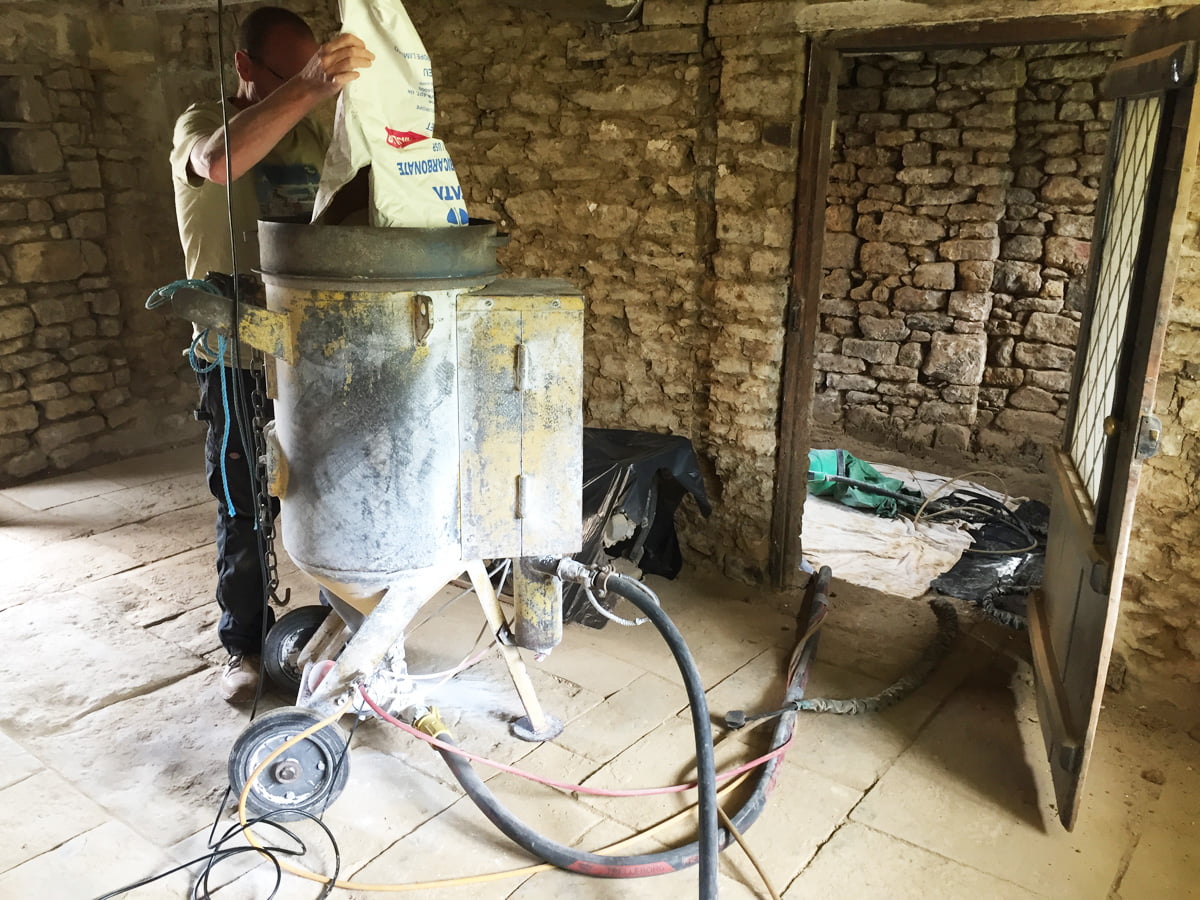 The machine is literally filled with bags and bags of food grade Bicarbonate of Soda.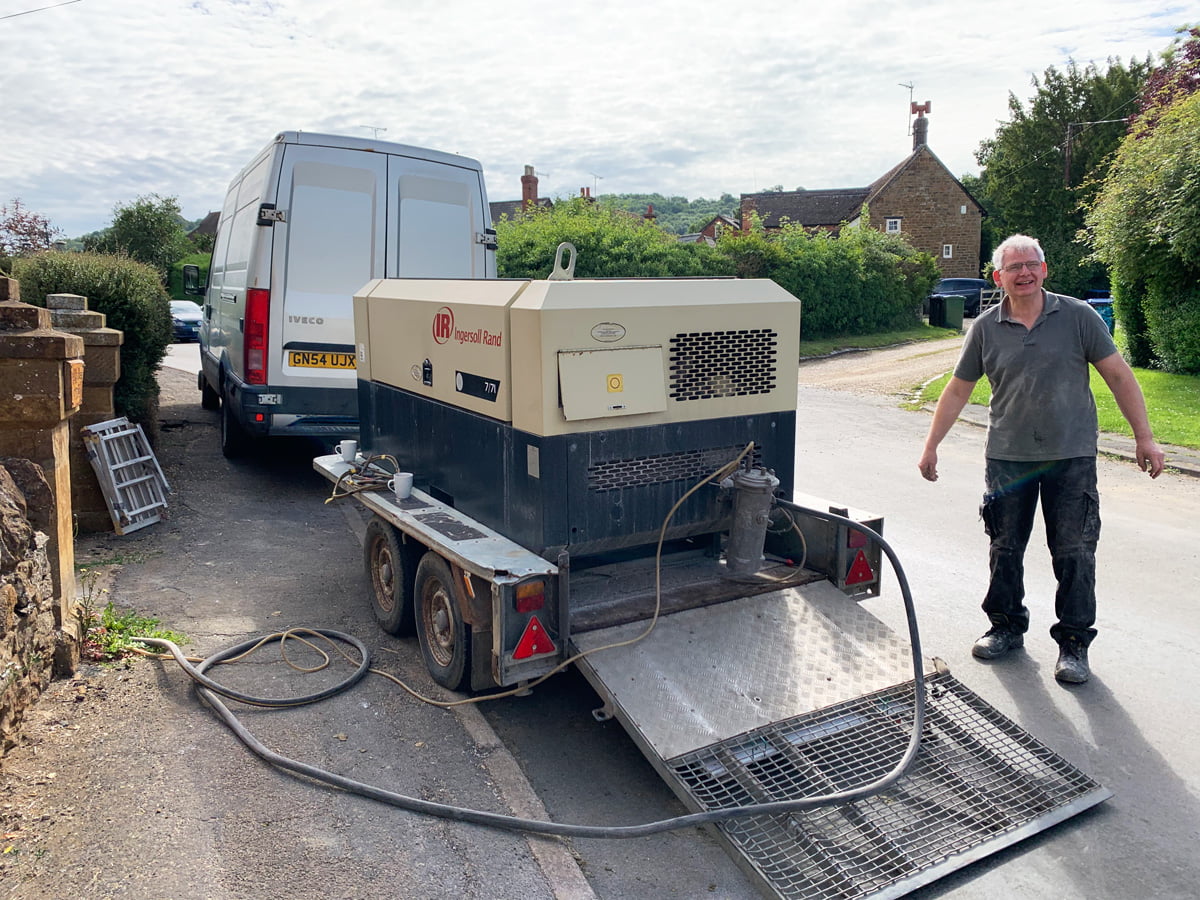 The compressor is huge and pretty noisy. Sorry neighbours! (One of our neighbours actually had their windows cleaned this morning. Oops.)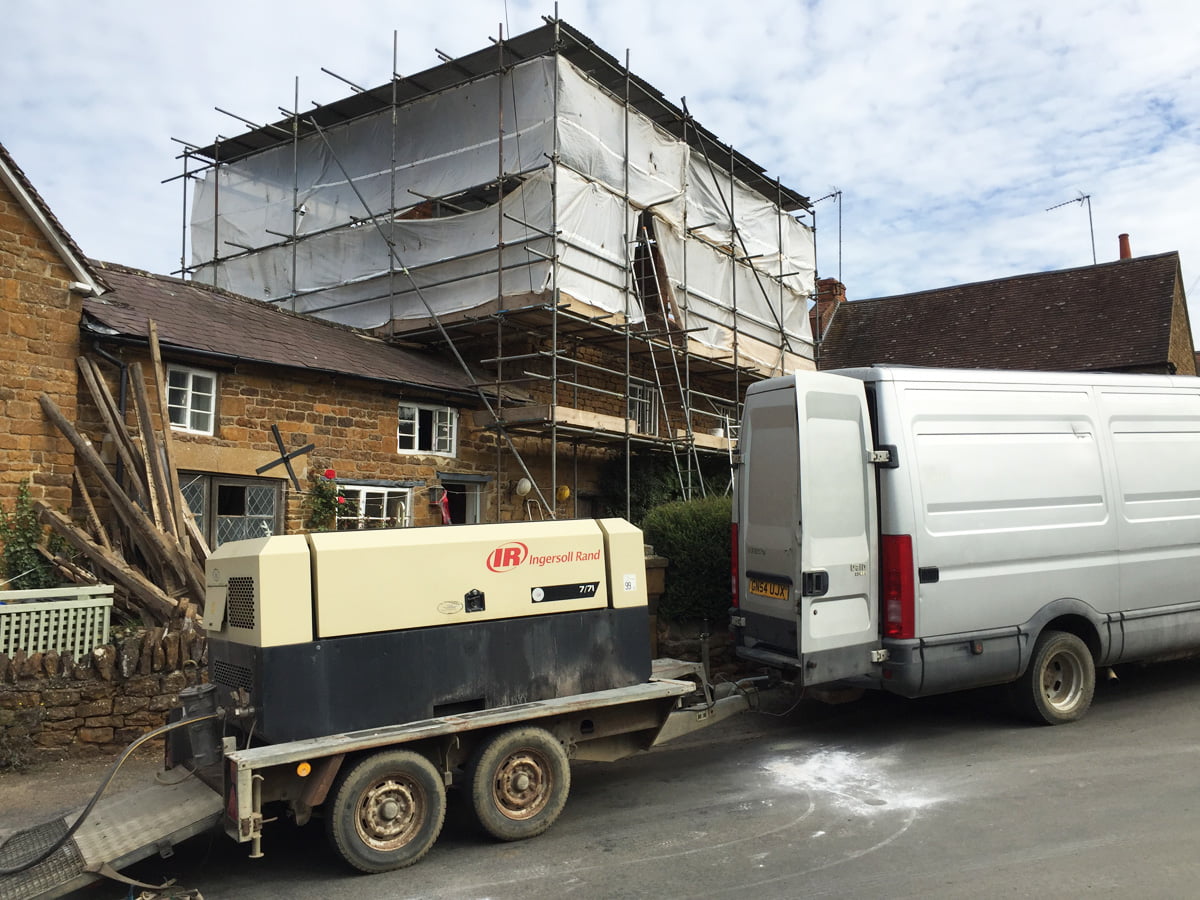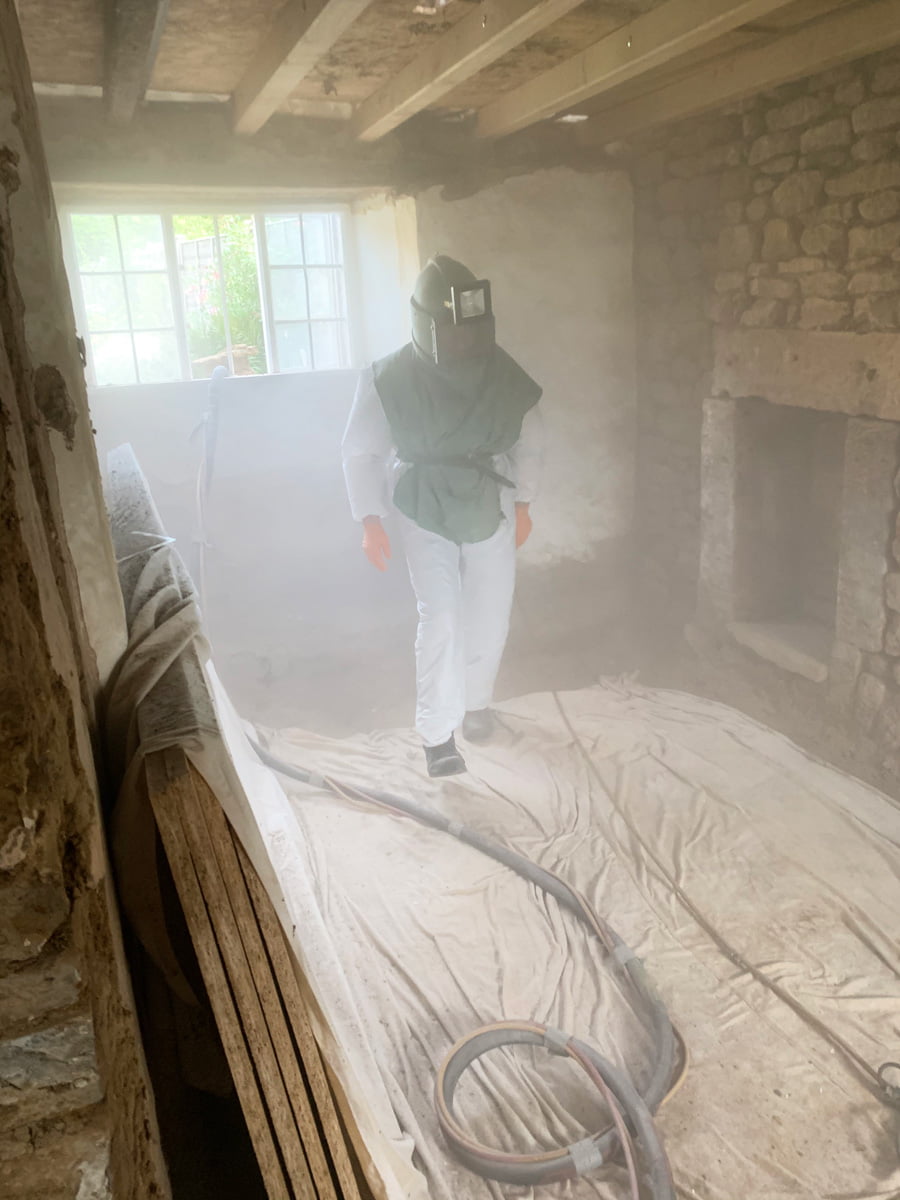 David in his work outfit. Proper spaceman.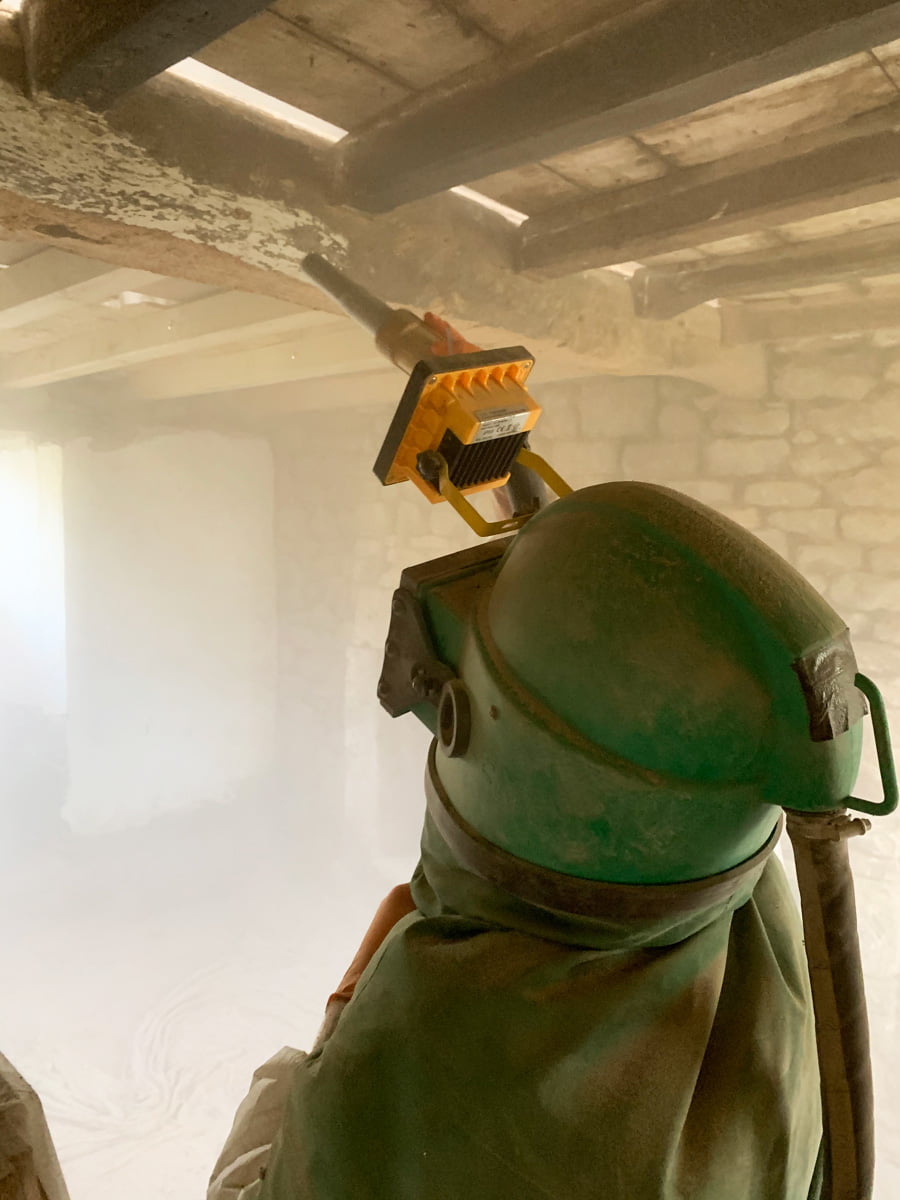 We donned our industrial masks and watched for a few seconds. It does look like a very satisfying job.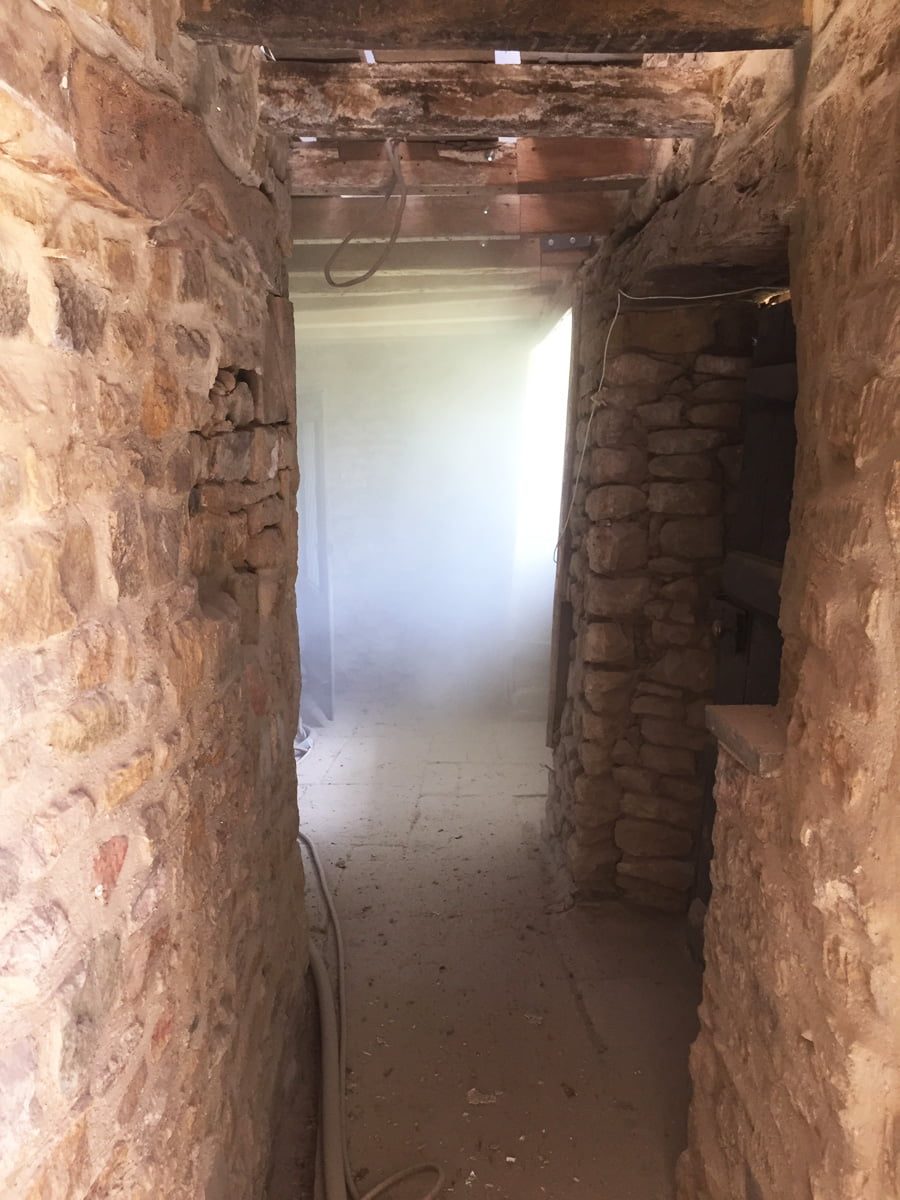 We didn't hang around though, you do not want to be inside when this is going on.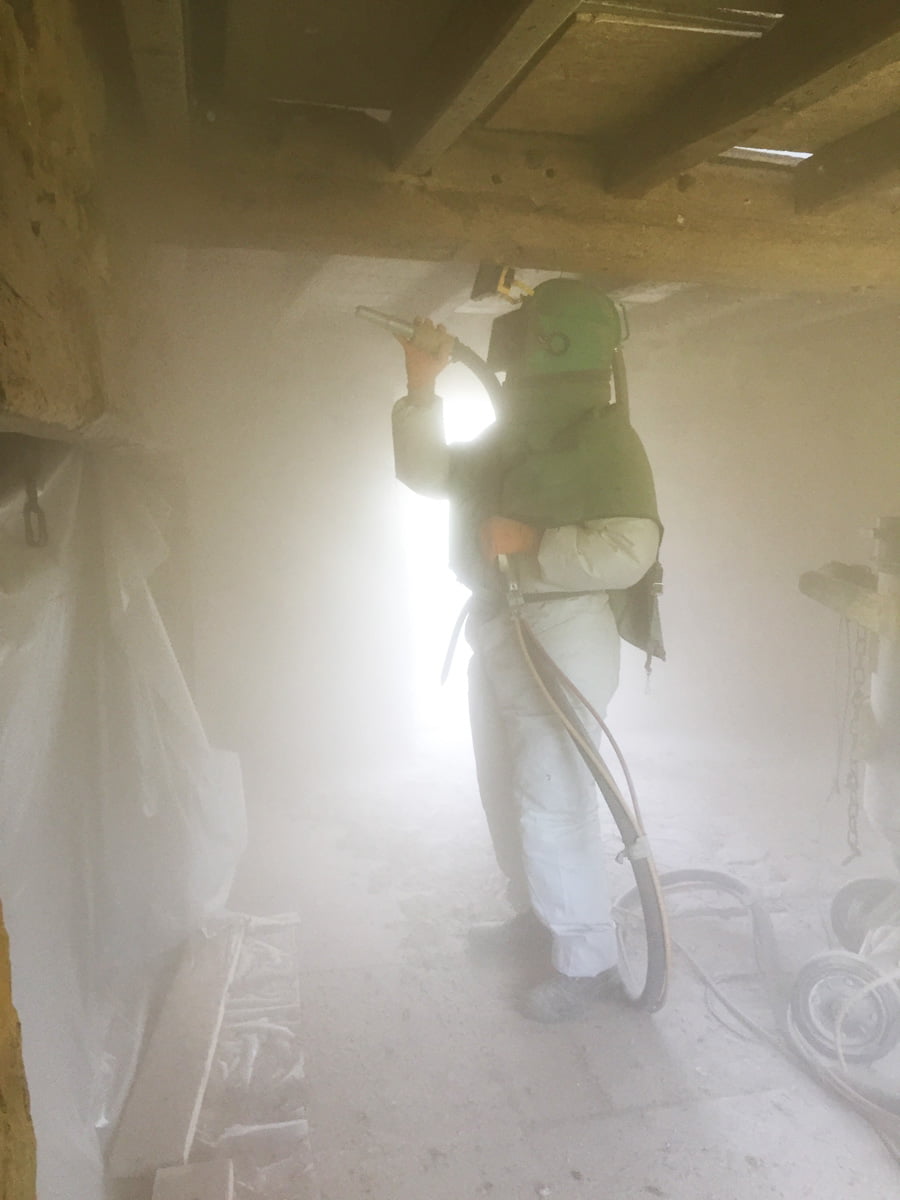 The air gets thick with dust which covers everything.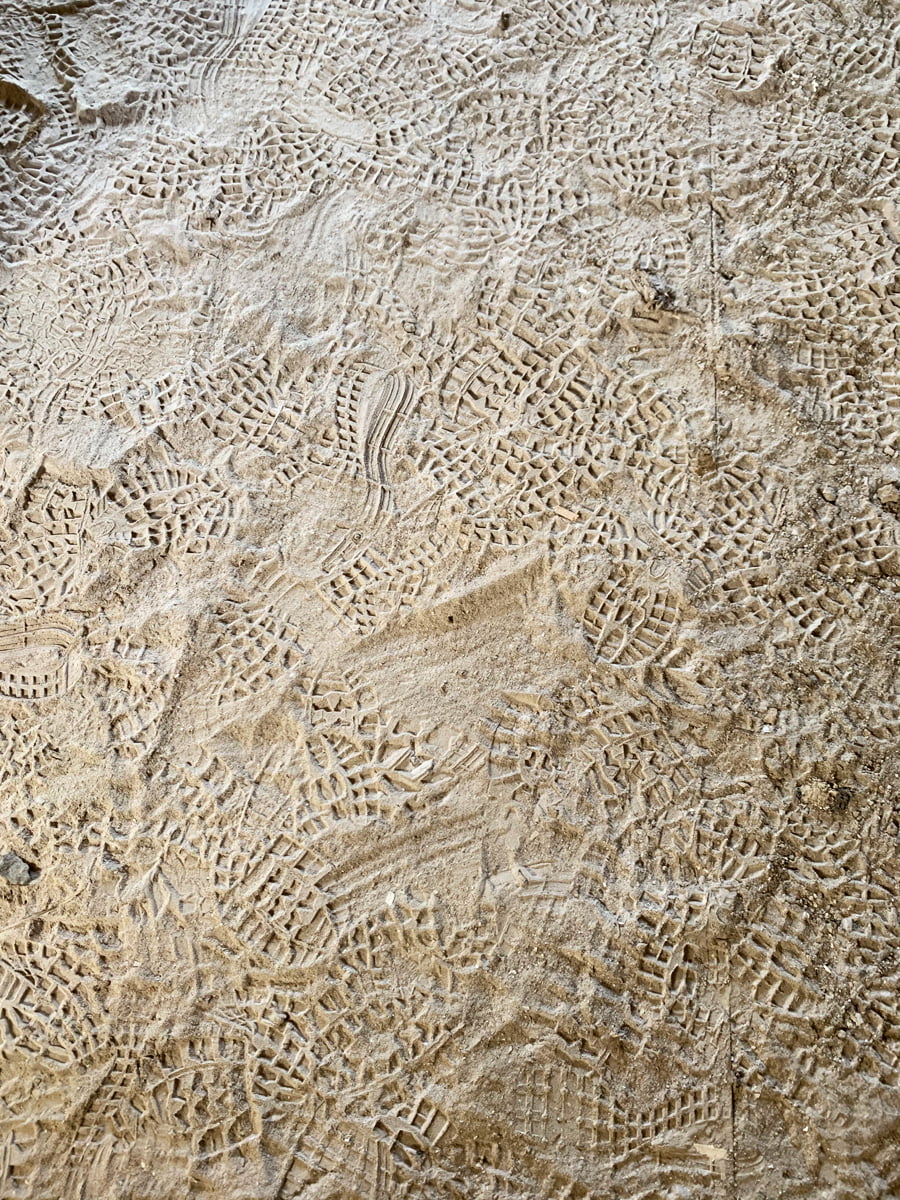 The soda starts as a crystal structure, then after it is fired at the surface under high pressure, it breaks down to a fine dust. Our house now resembles the moon.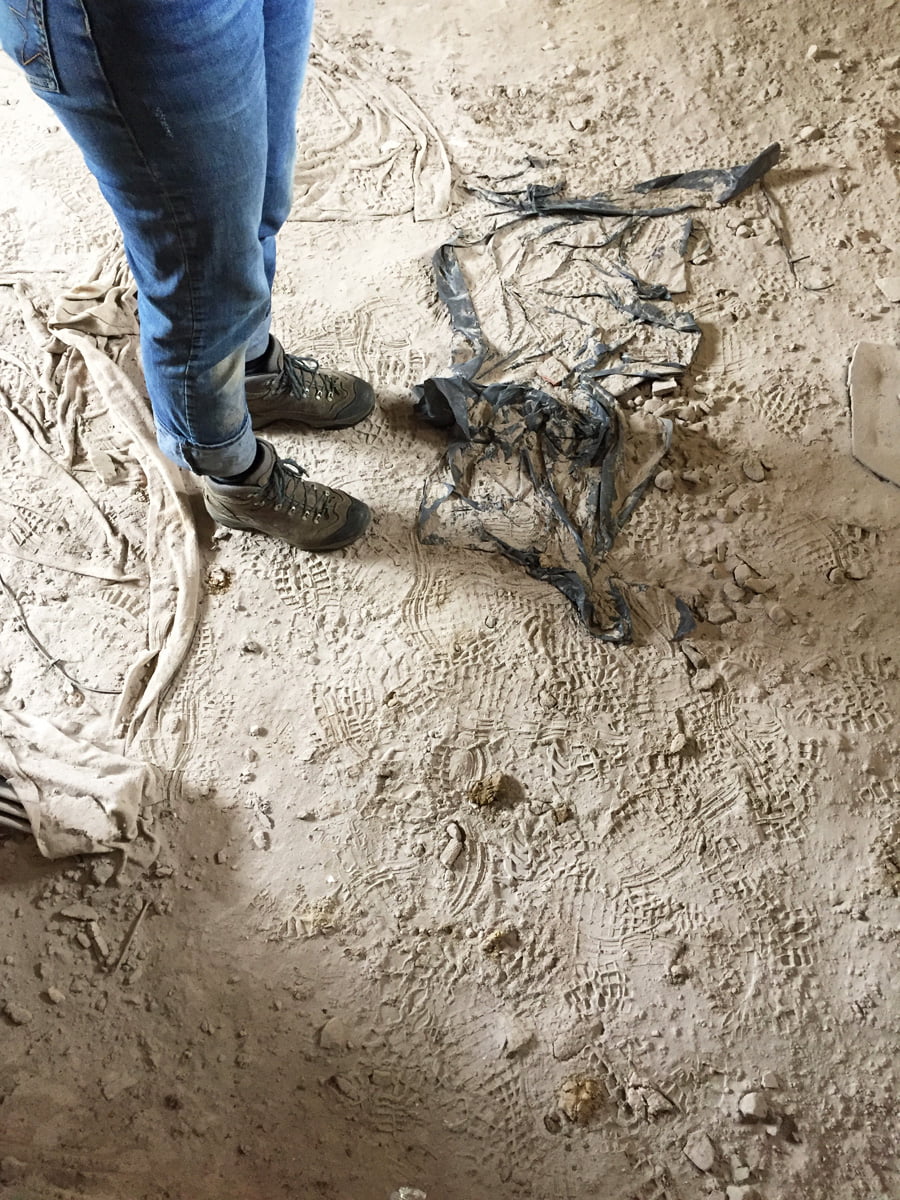 I am not sure the dust sheets we put down in here are really doing anything…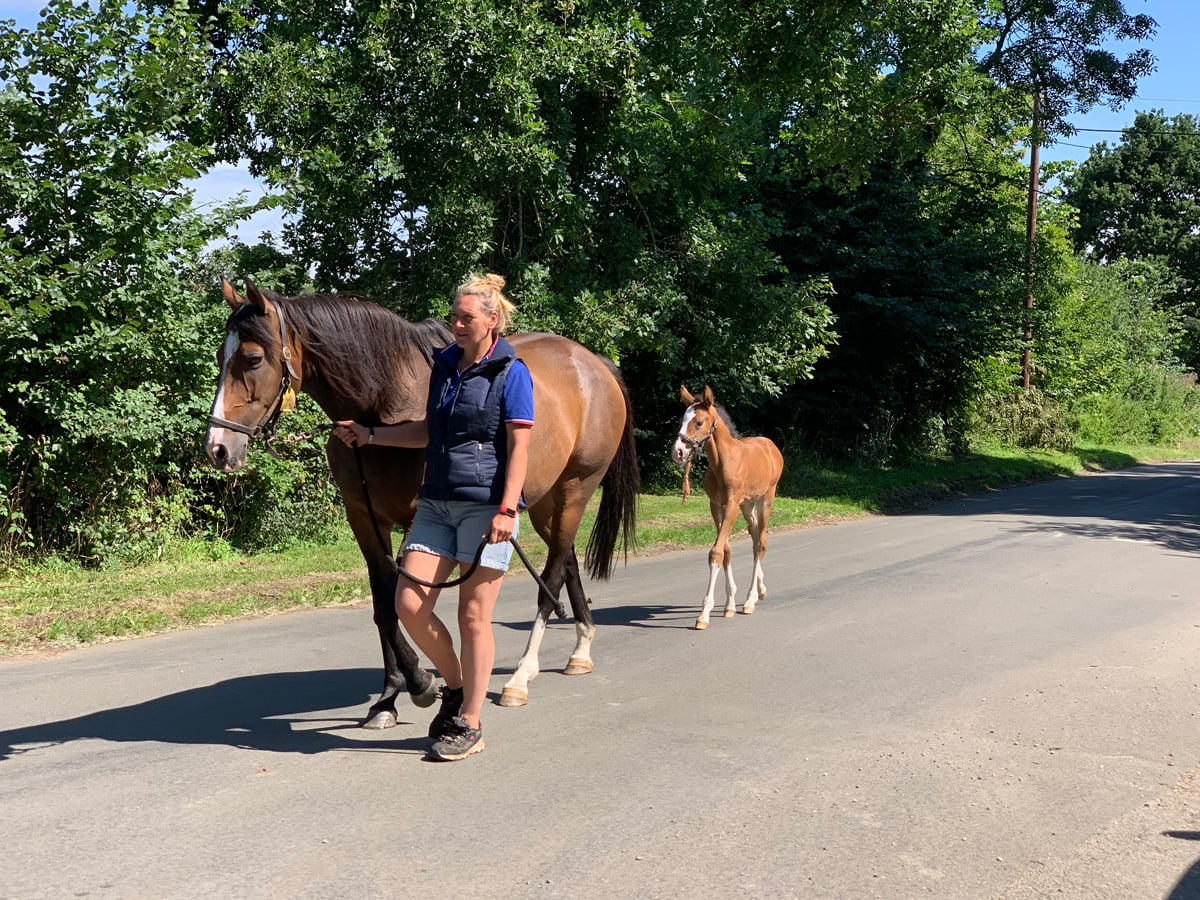 OMG how gorgeous is this! Charlotte and the new foal who is just 2 weeks old.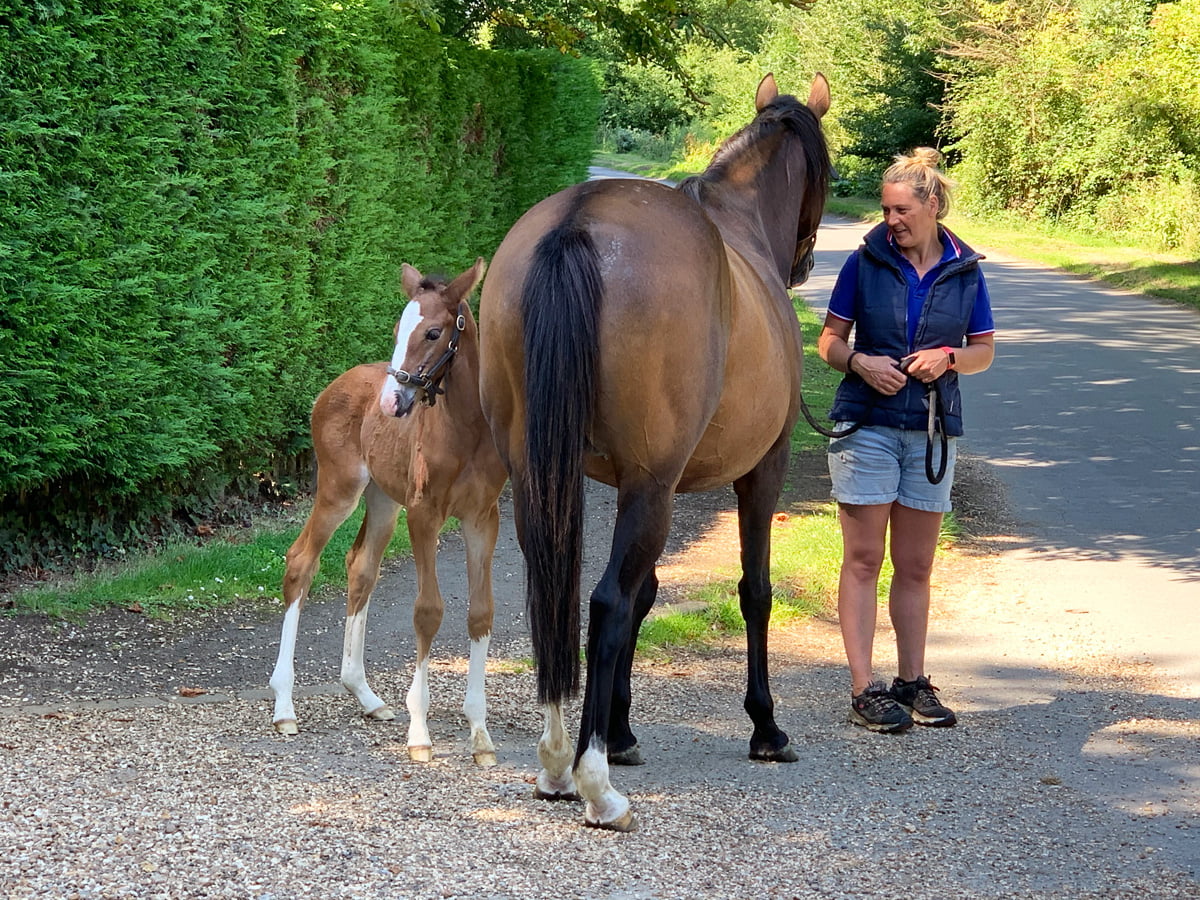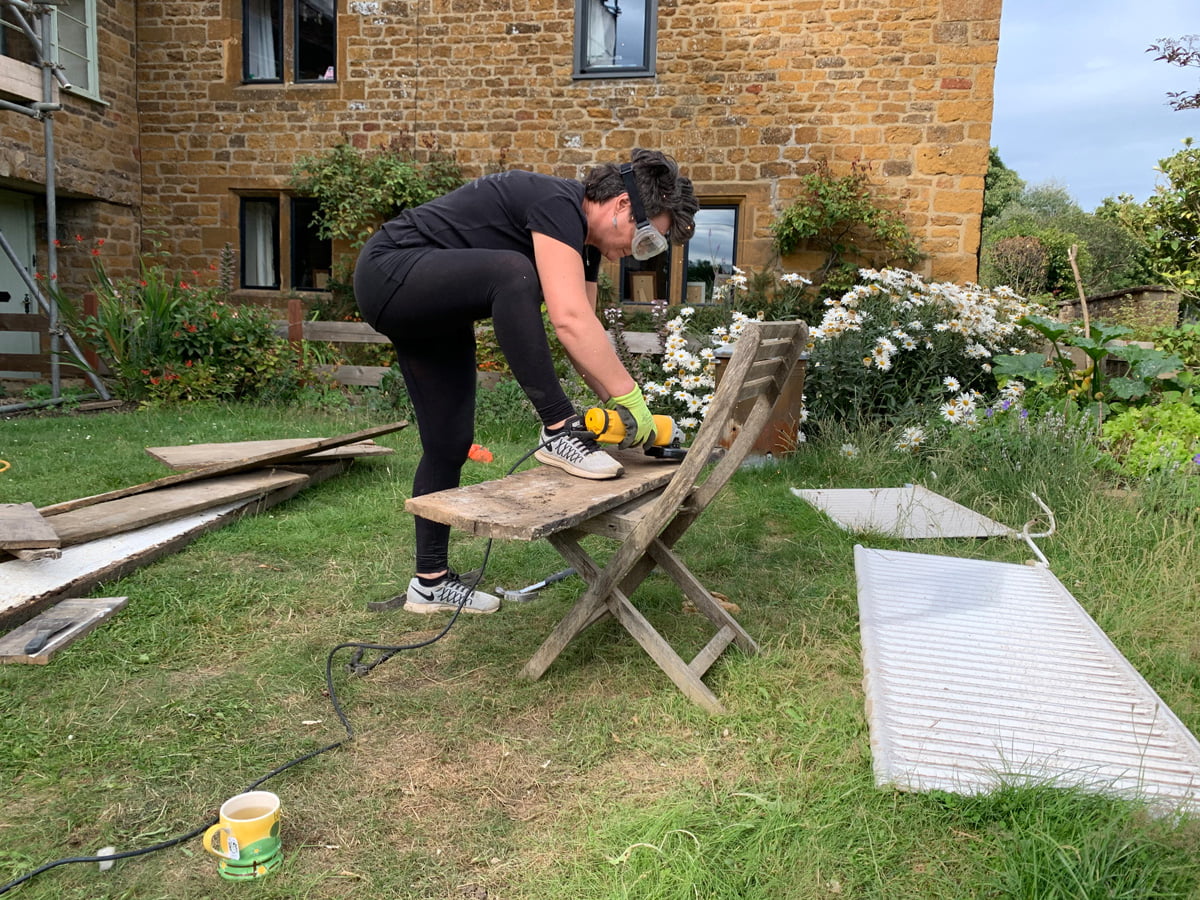 Zanna removing the last of the nails from the boards with the angle grinder in a very ladylike fashion. Standard.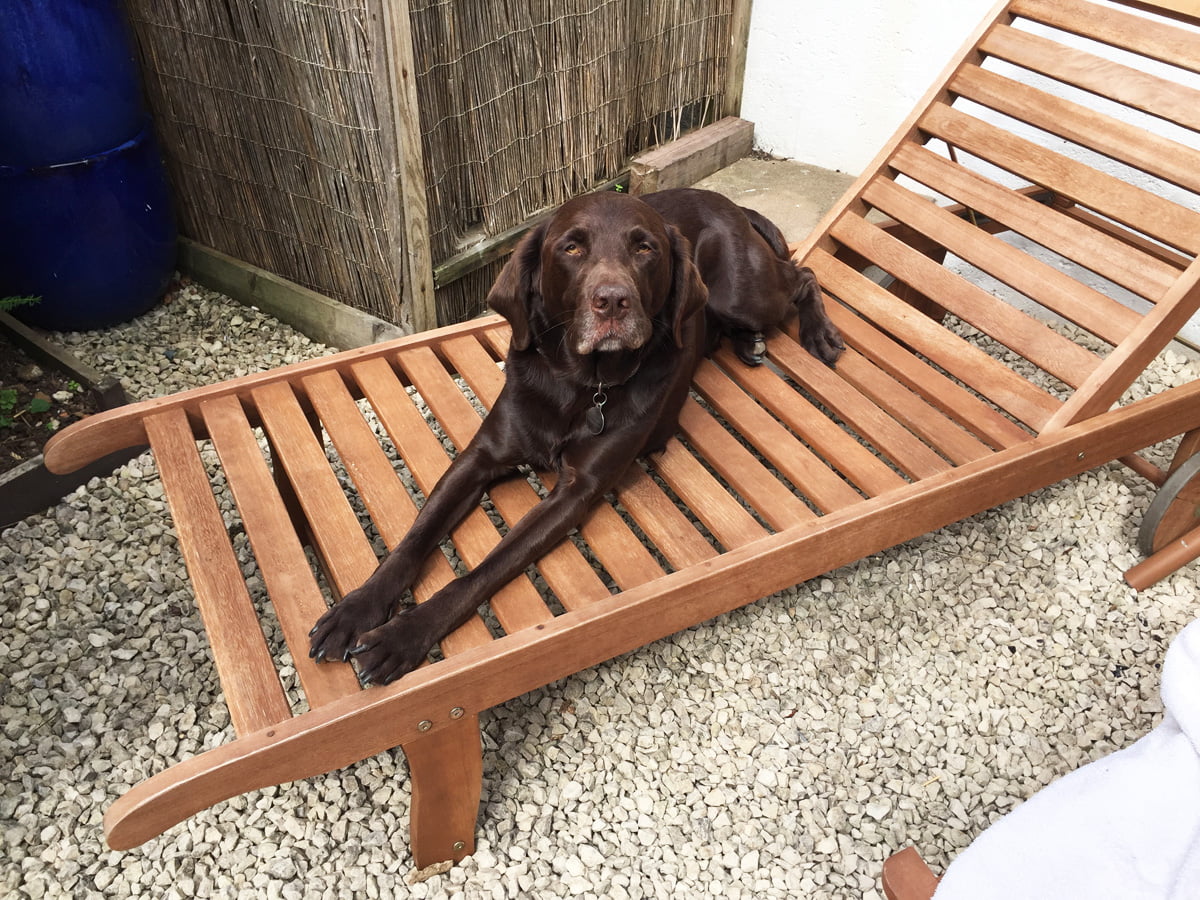 Jasper is unimpressed with the noise and dust and will remain on 'his' sun lounger.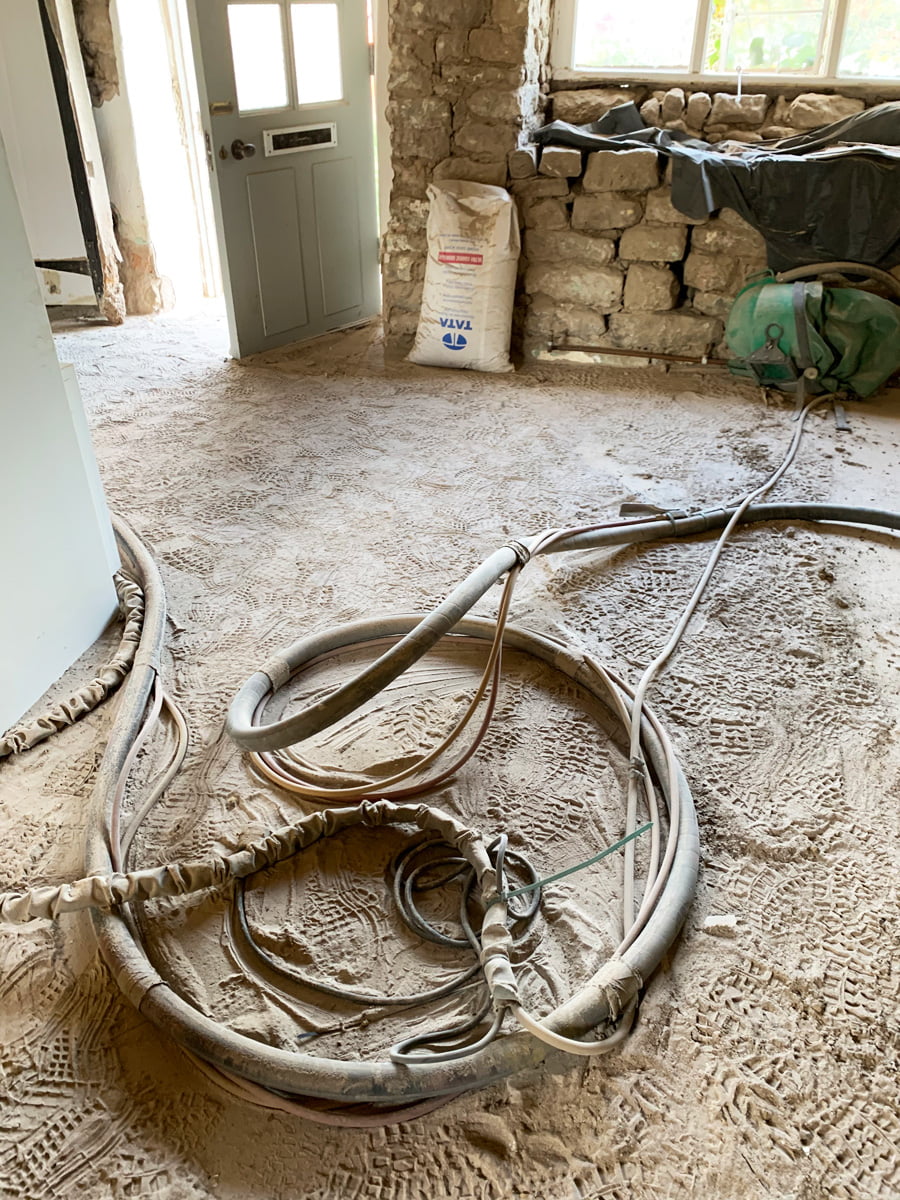 The aftermath.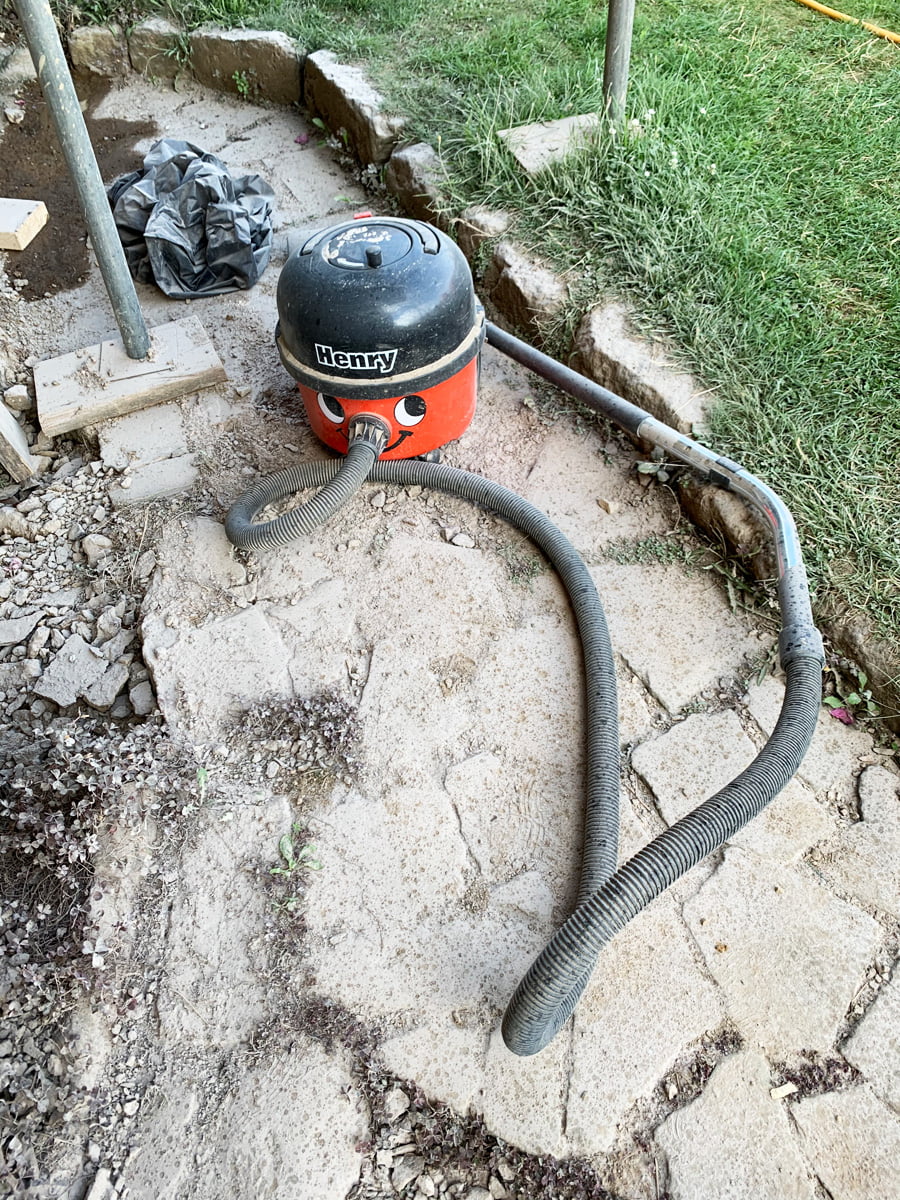 Henry is ready for action.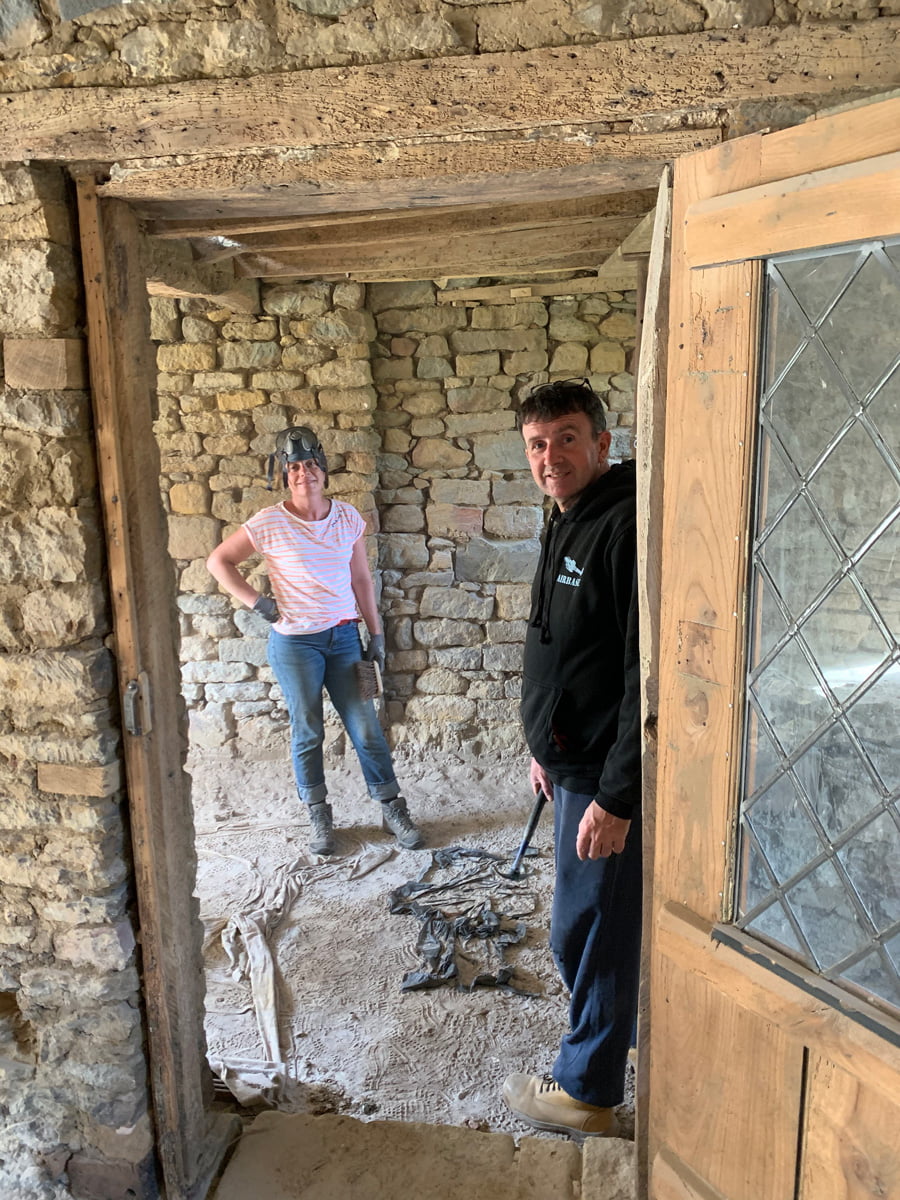 The clean up process begins. All the soda needs to be brushed off every surface before it gets damp and sticks. We will be working on this all weekend………….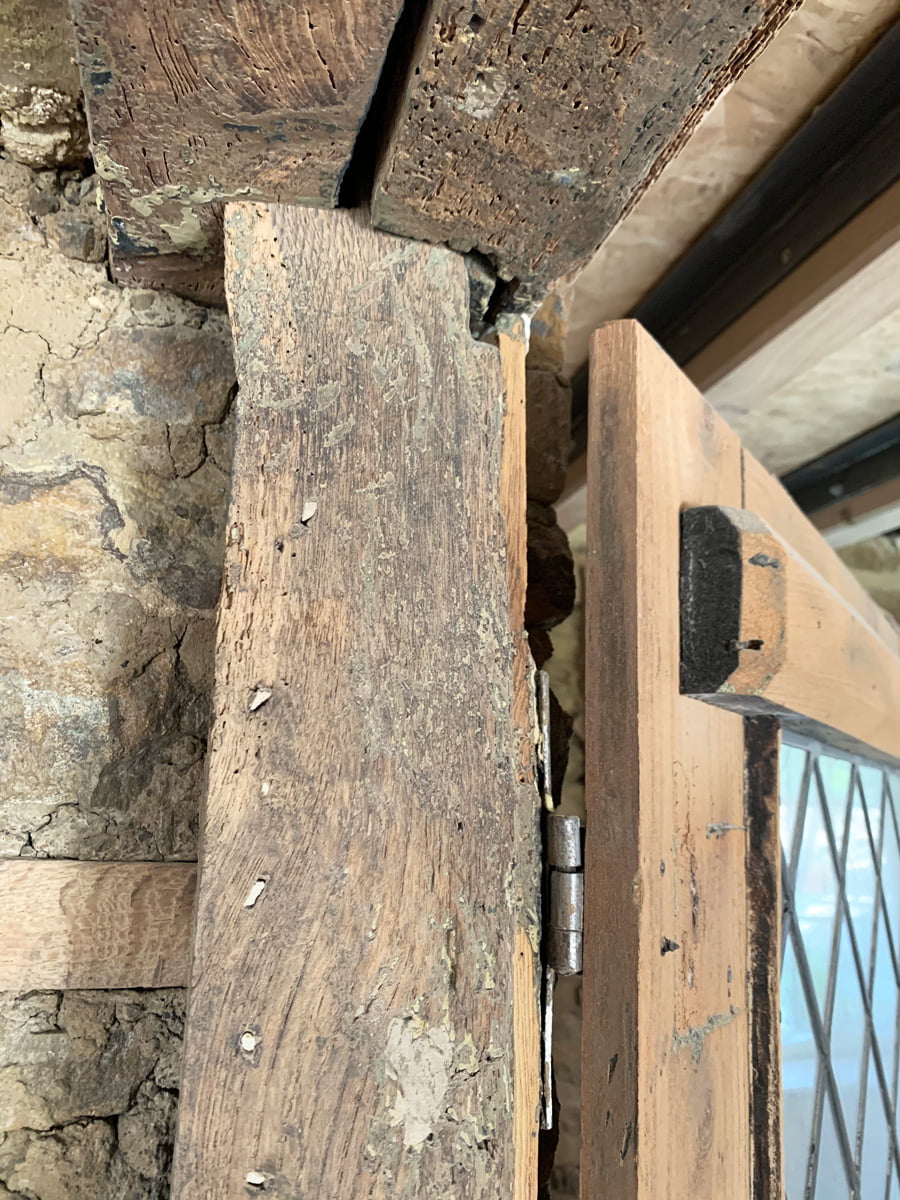 Wow. How beautiful is this!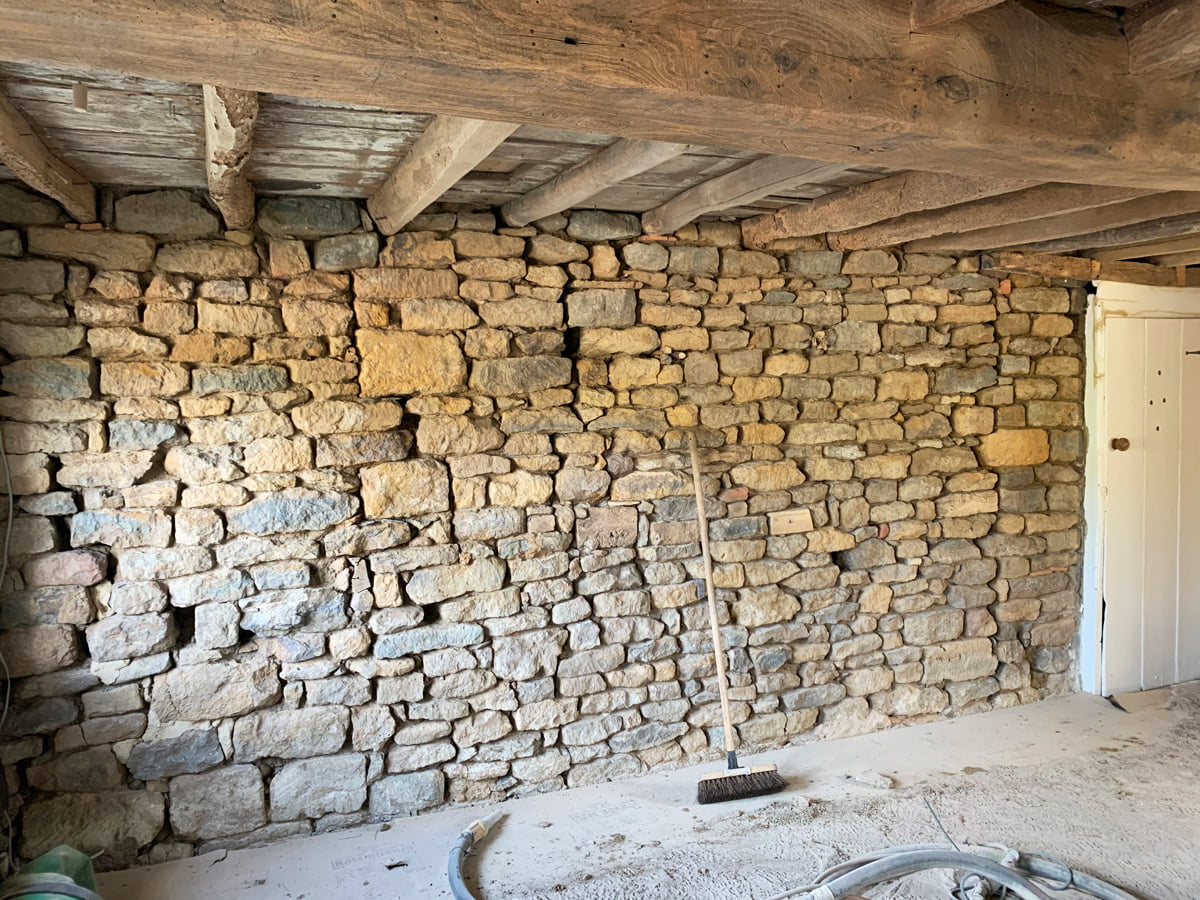 Look at the colours! We are absolutely stunned, not only by the beautiful honey colour of the timbers, but by the colours of the stone; blues, oranges and reds. Hornton stone is traditionally orange but also comes in blue, and when the stone gets hot or burnt it goes red. We have a mix of all these colours in the walls and they are stunning.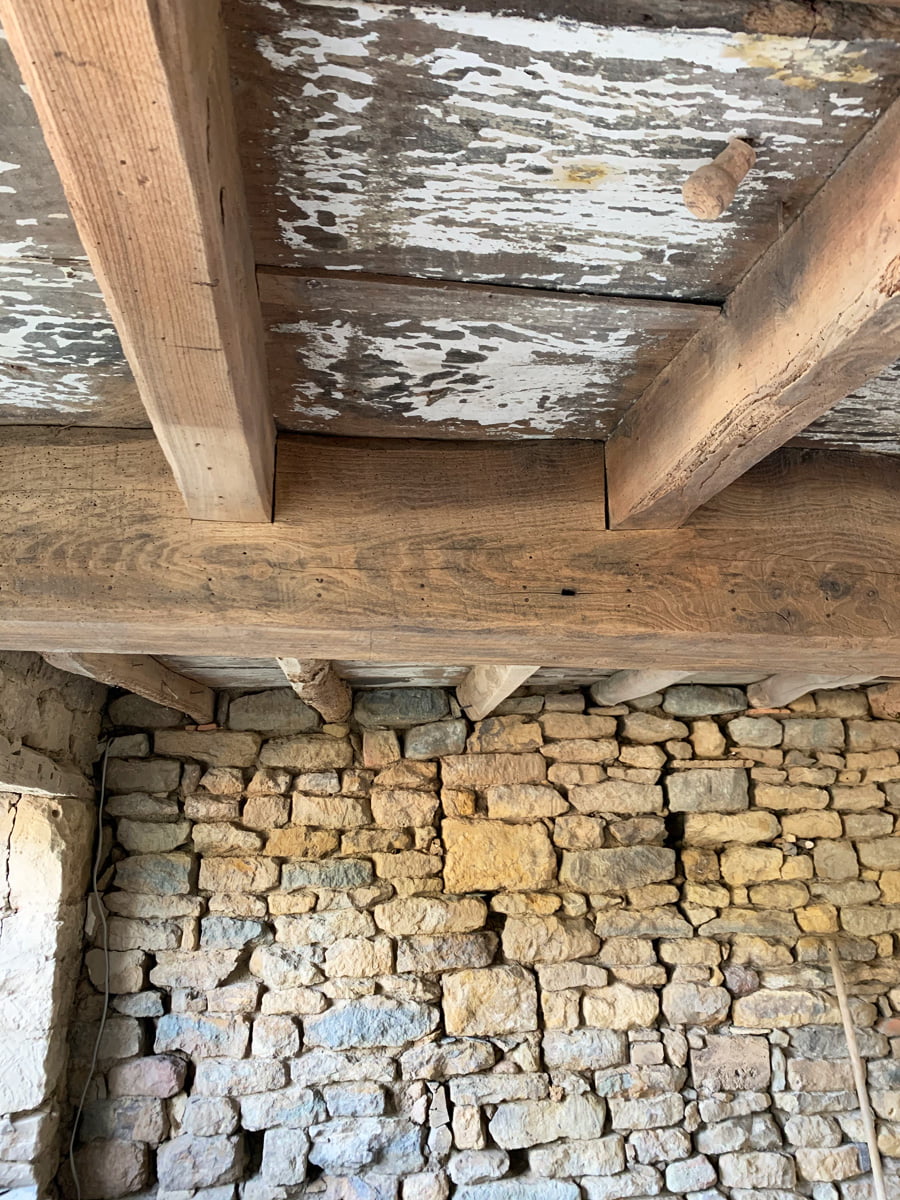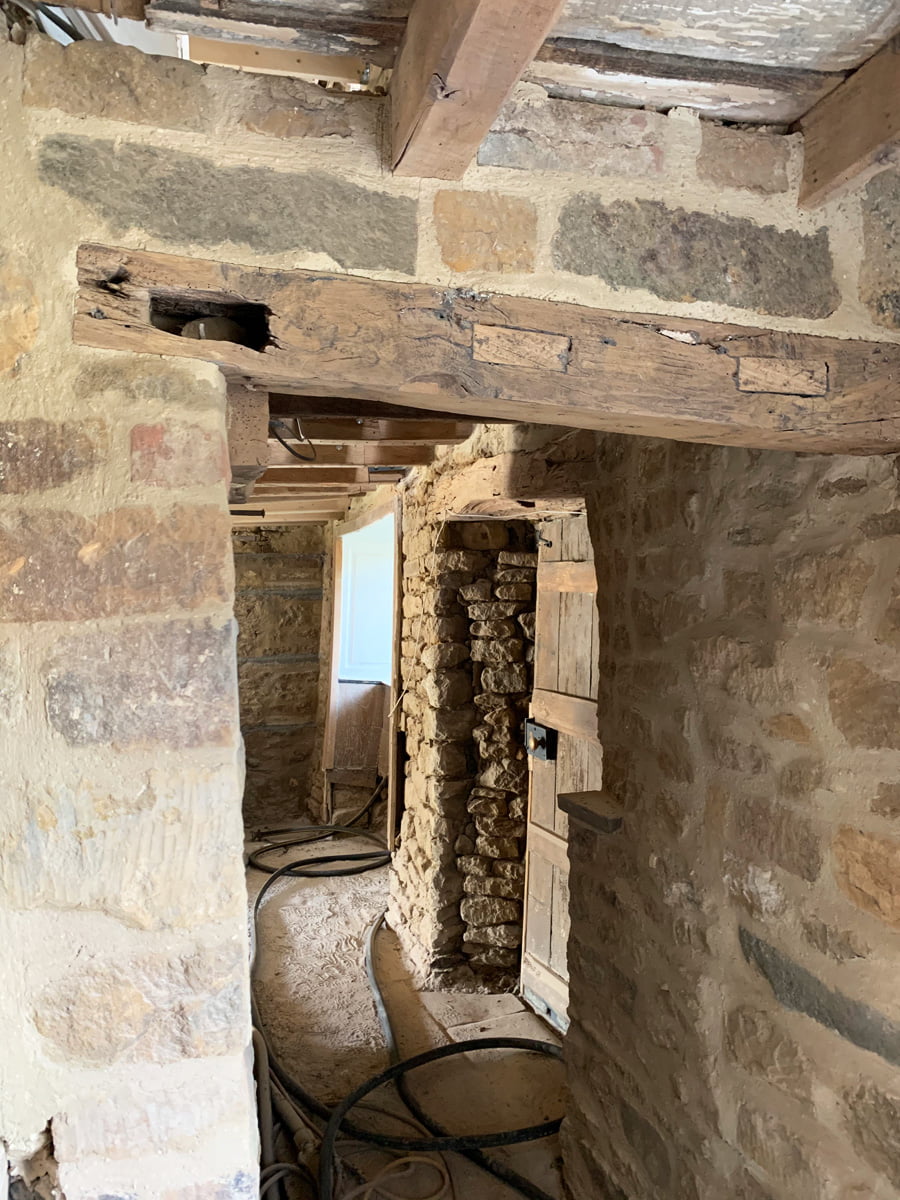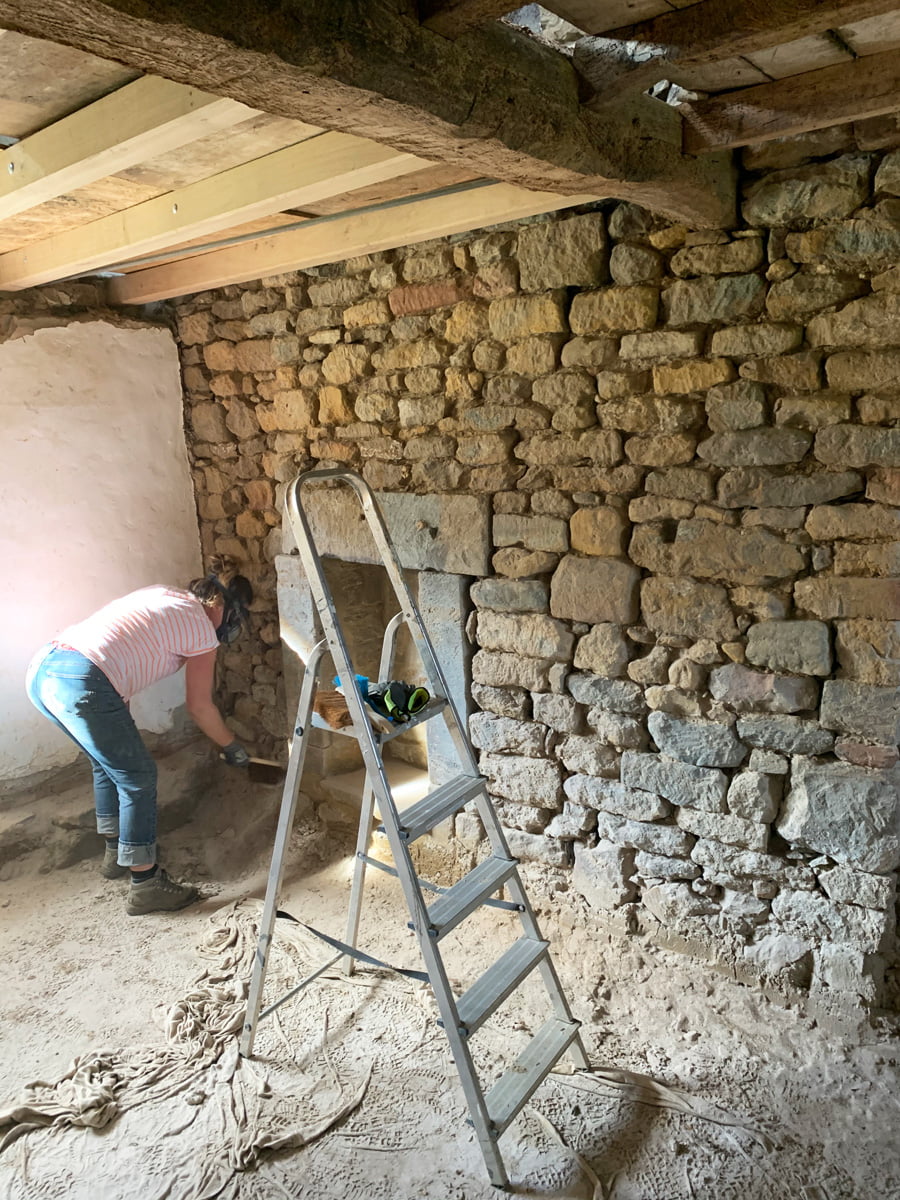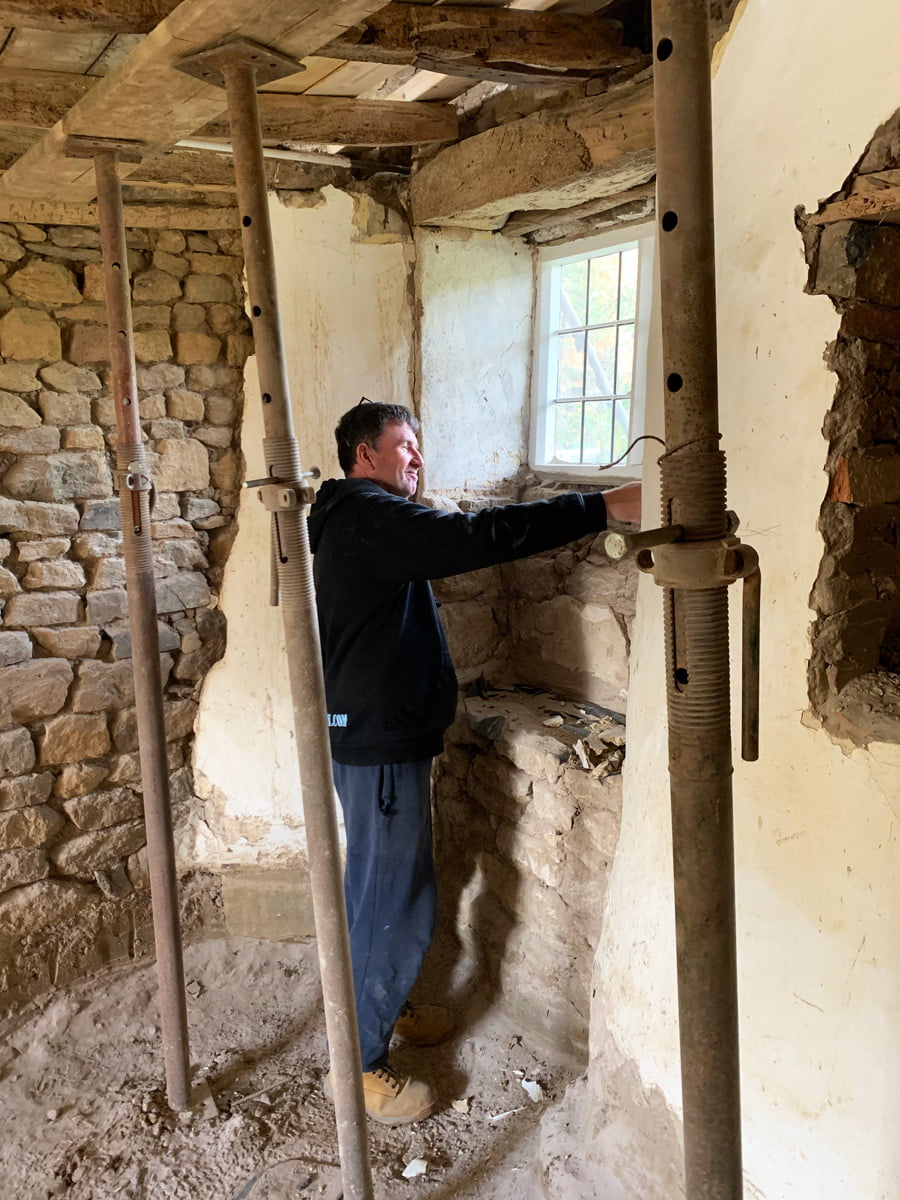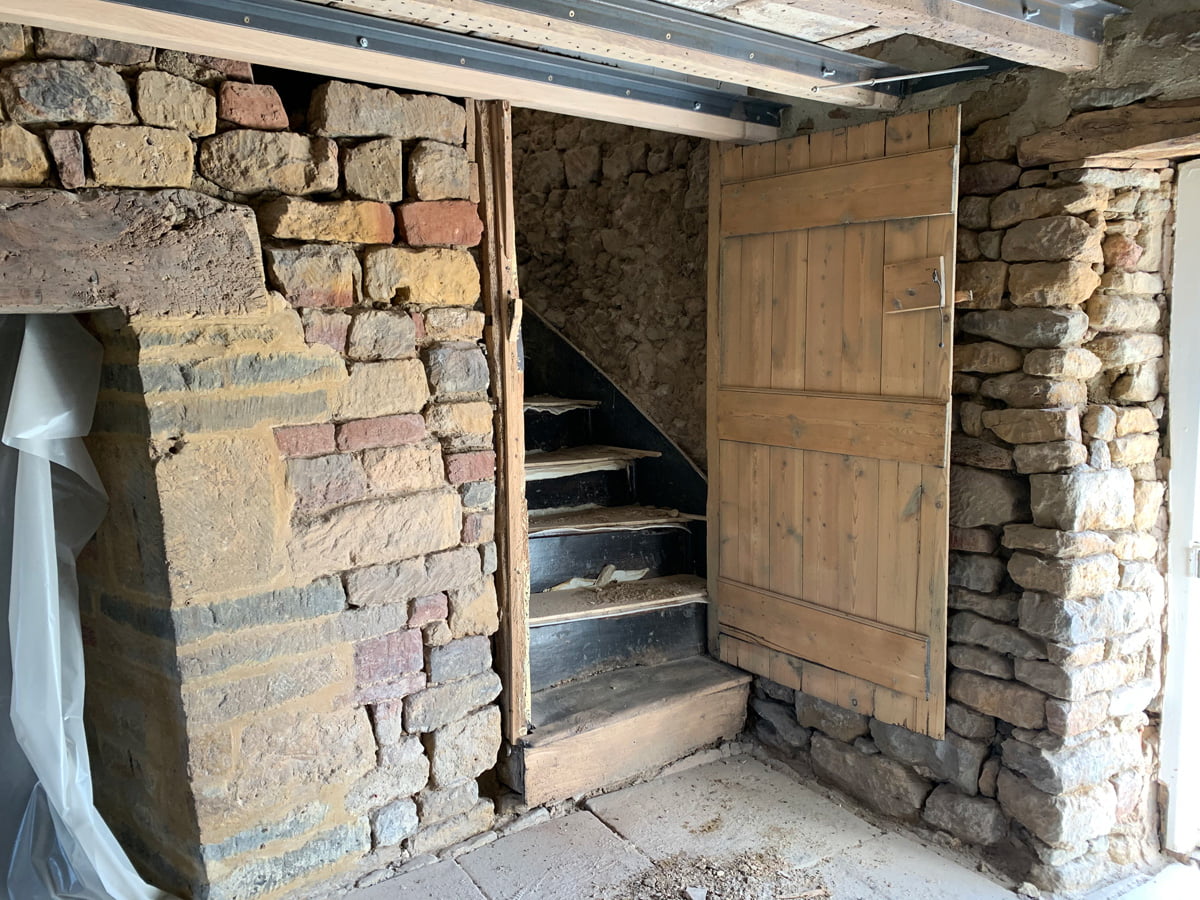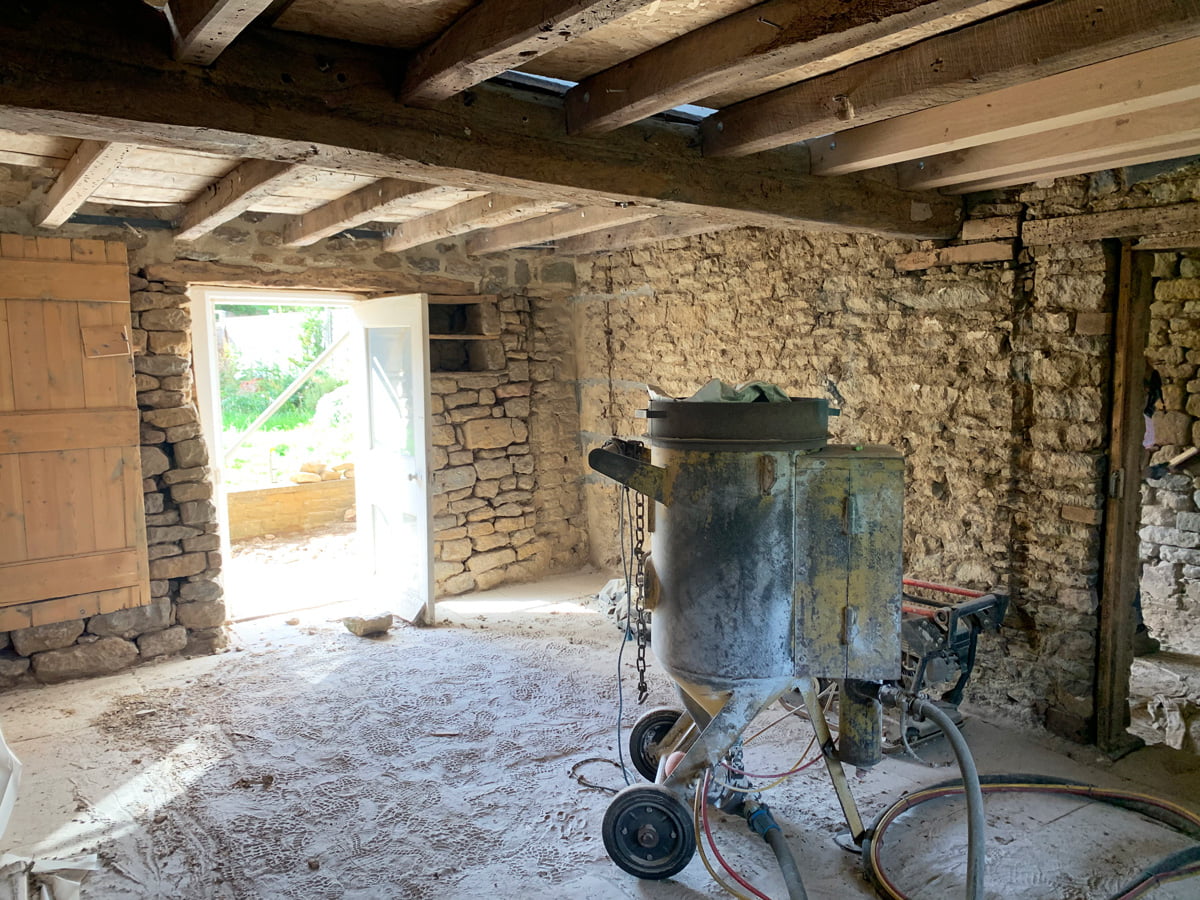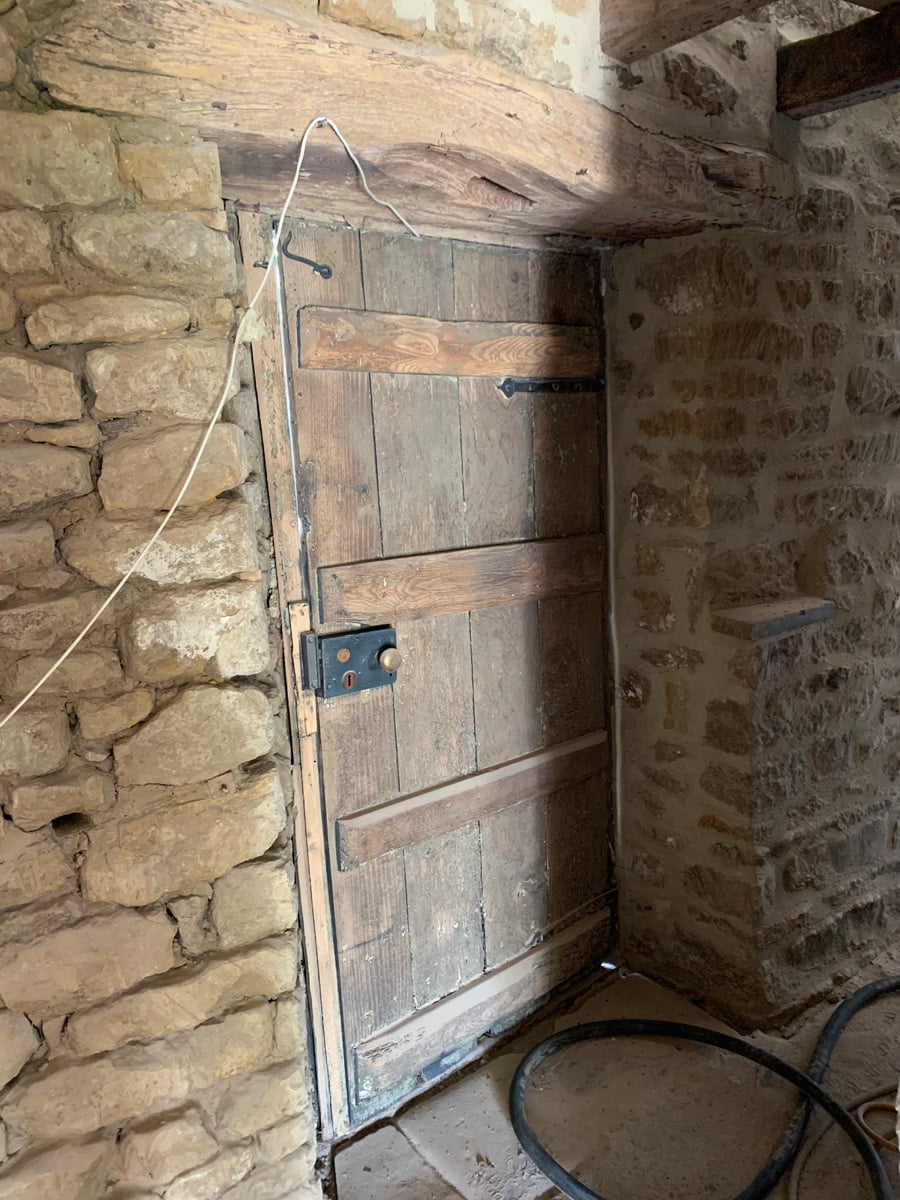 The old front door restored to its former glory..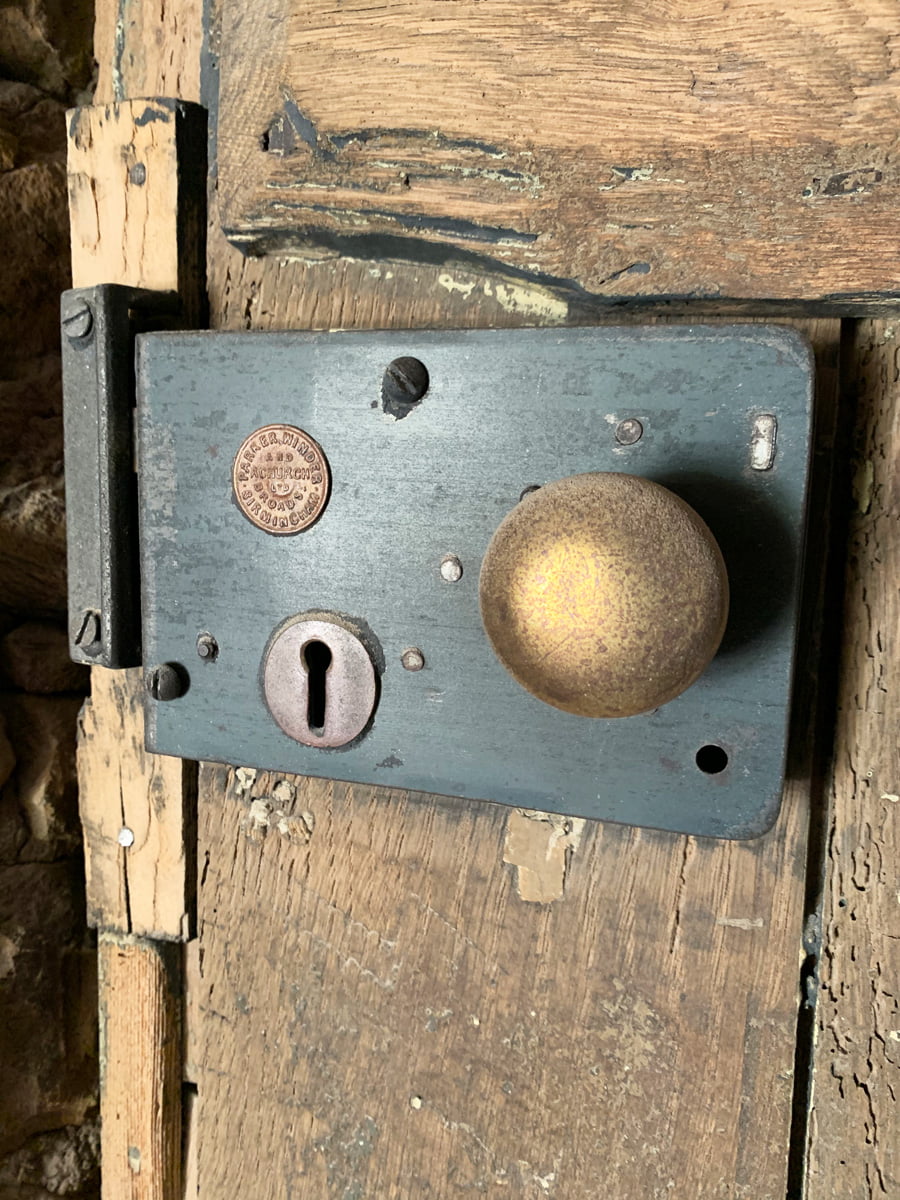 The old lock was painted black like the door. The seal for Parker, Winder & Achurch Ltd. of Broad Street, Birmingham is fabulous.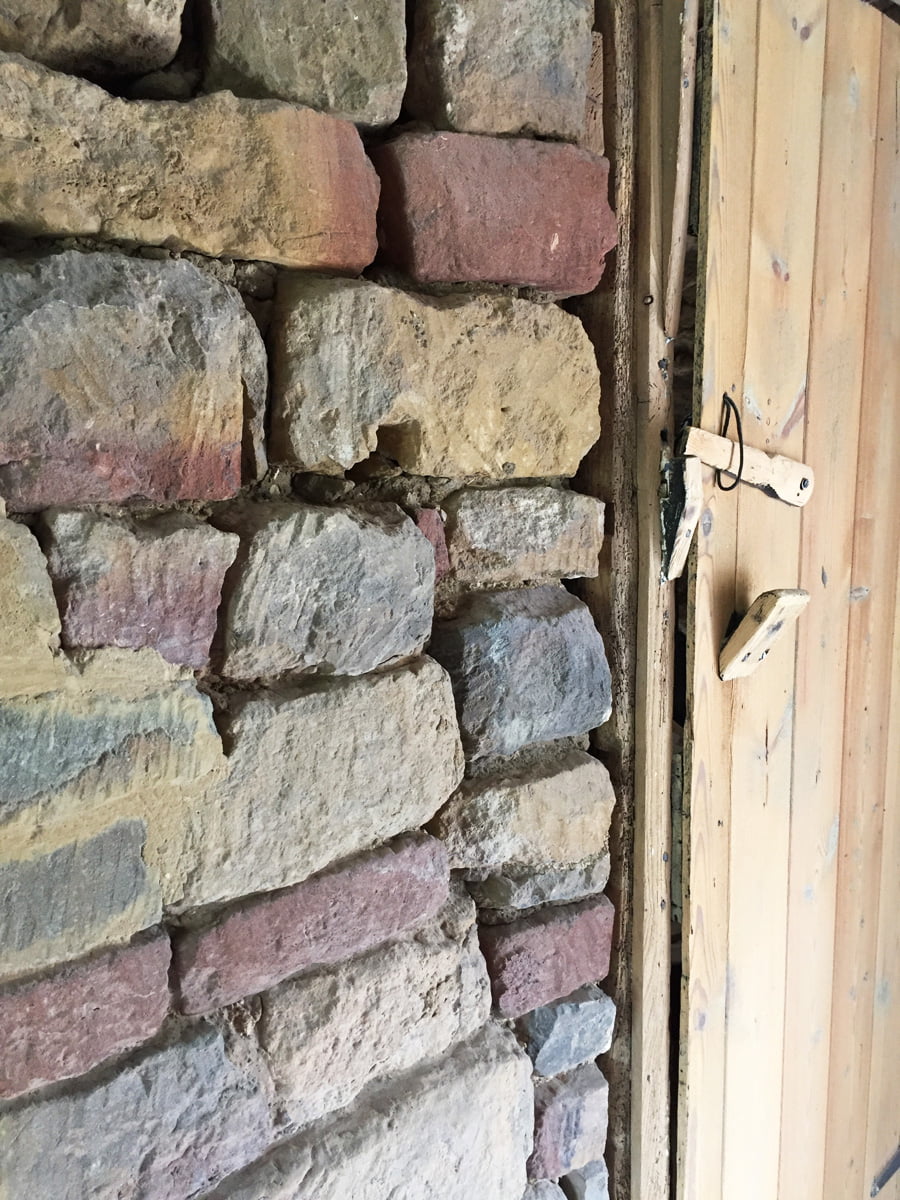 Those colours!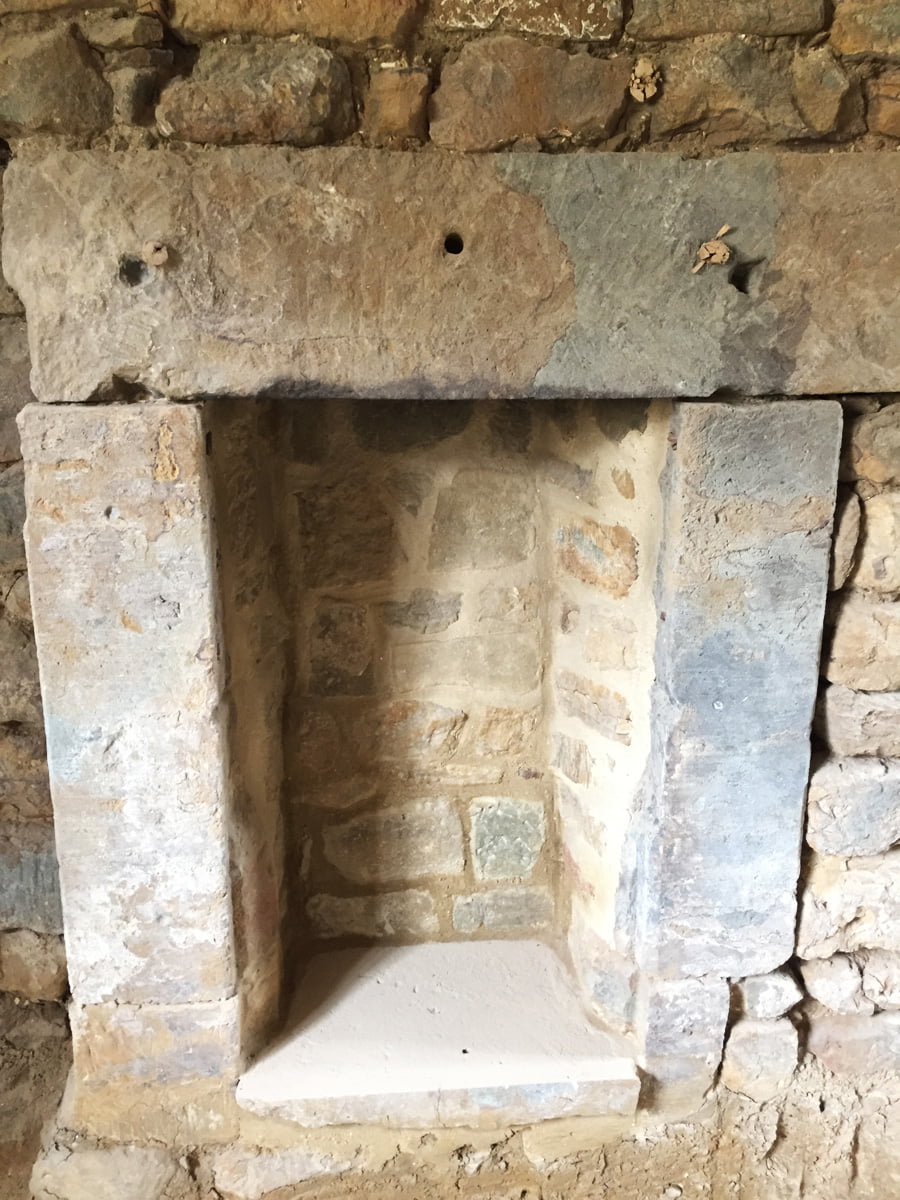 This stone has a seam of blue through it and we love it. Hornton orange and blue together.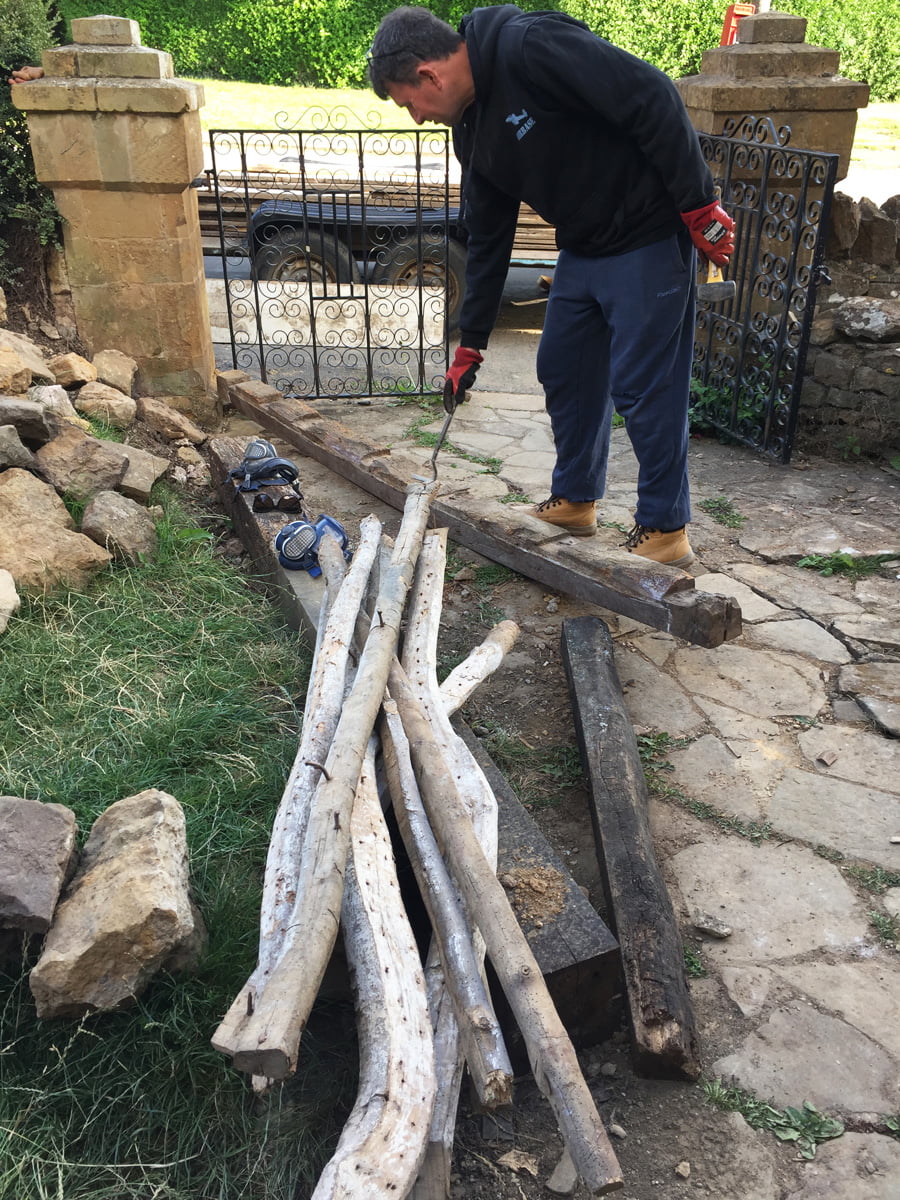 Still a few last nails to remove…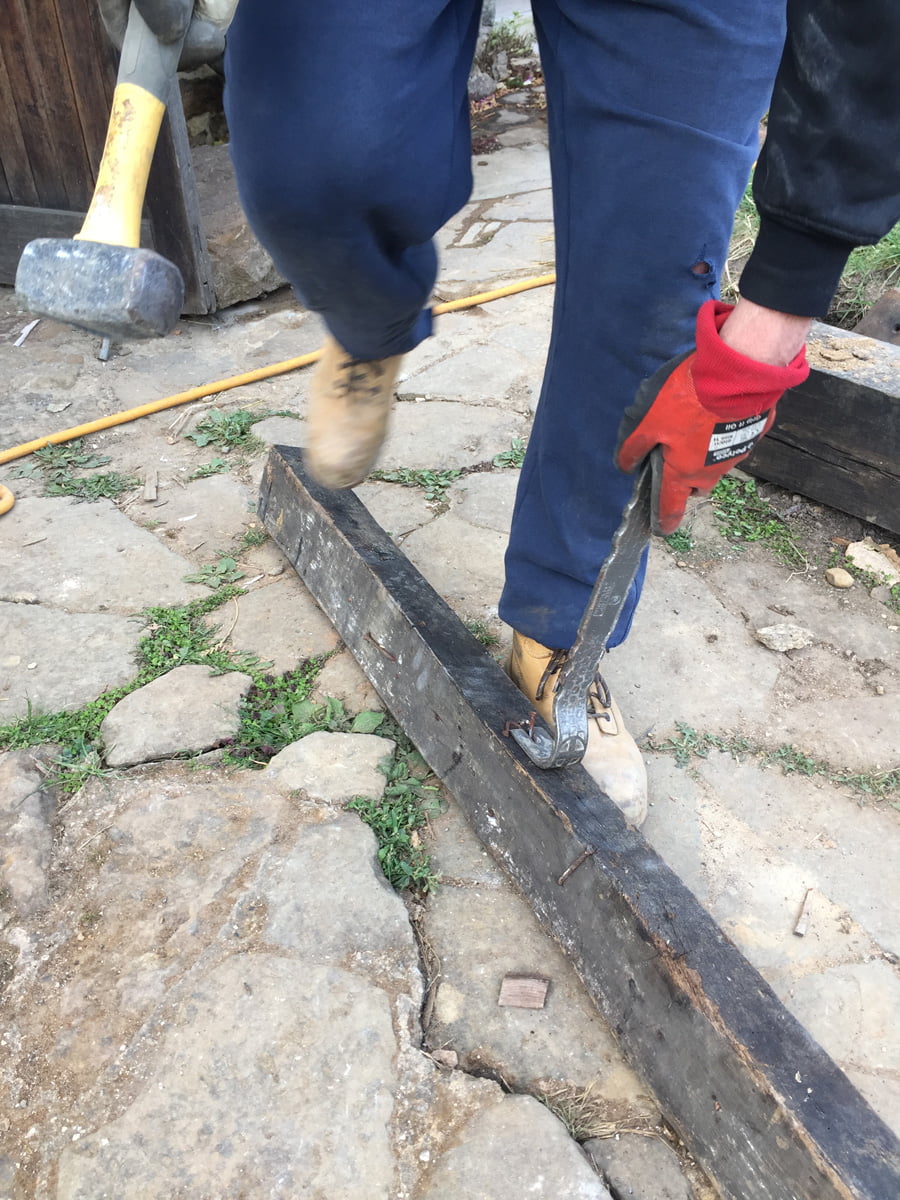 The most effective way to remove old nails involves a crowbar and a hammer.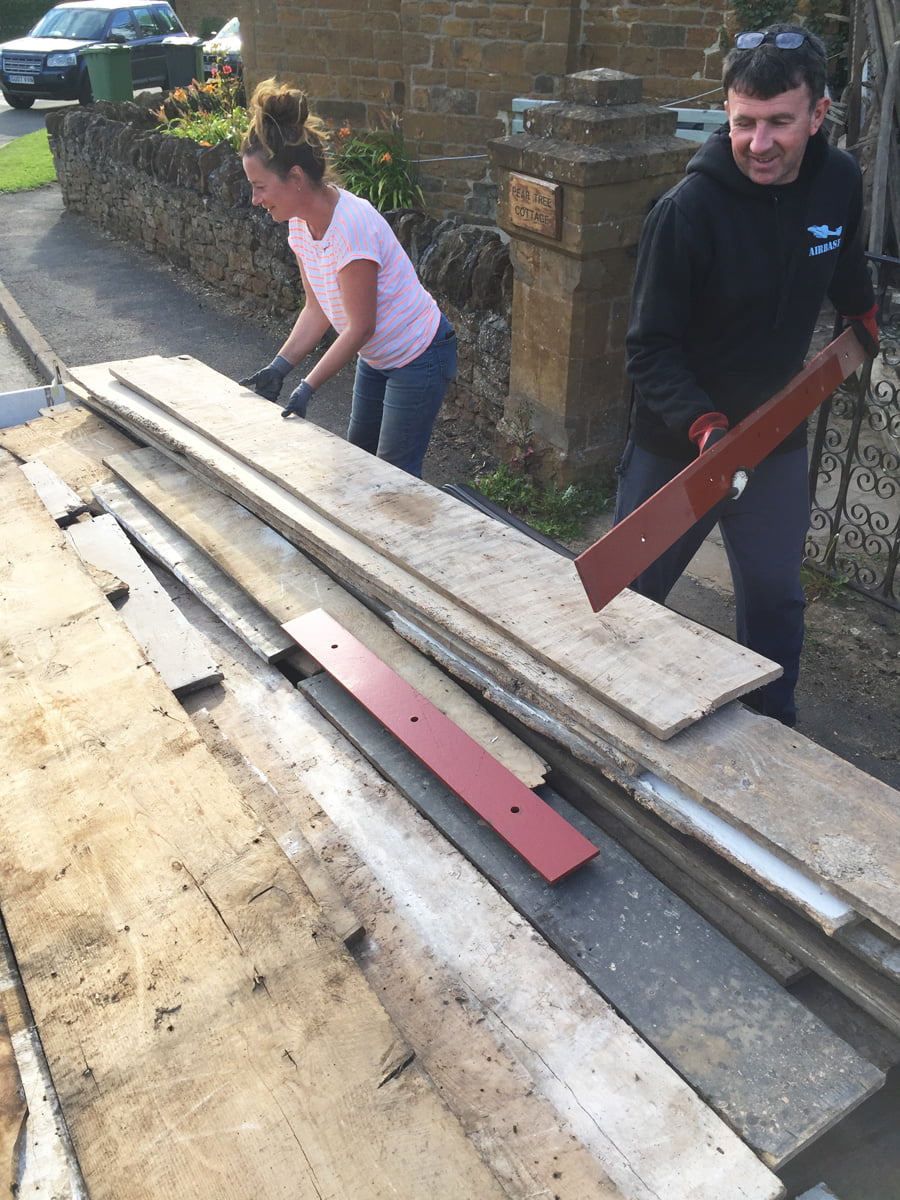 Stacking up all the floorboards, joists and steel on Colin's trailer.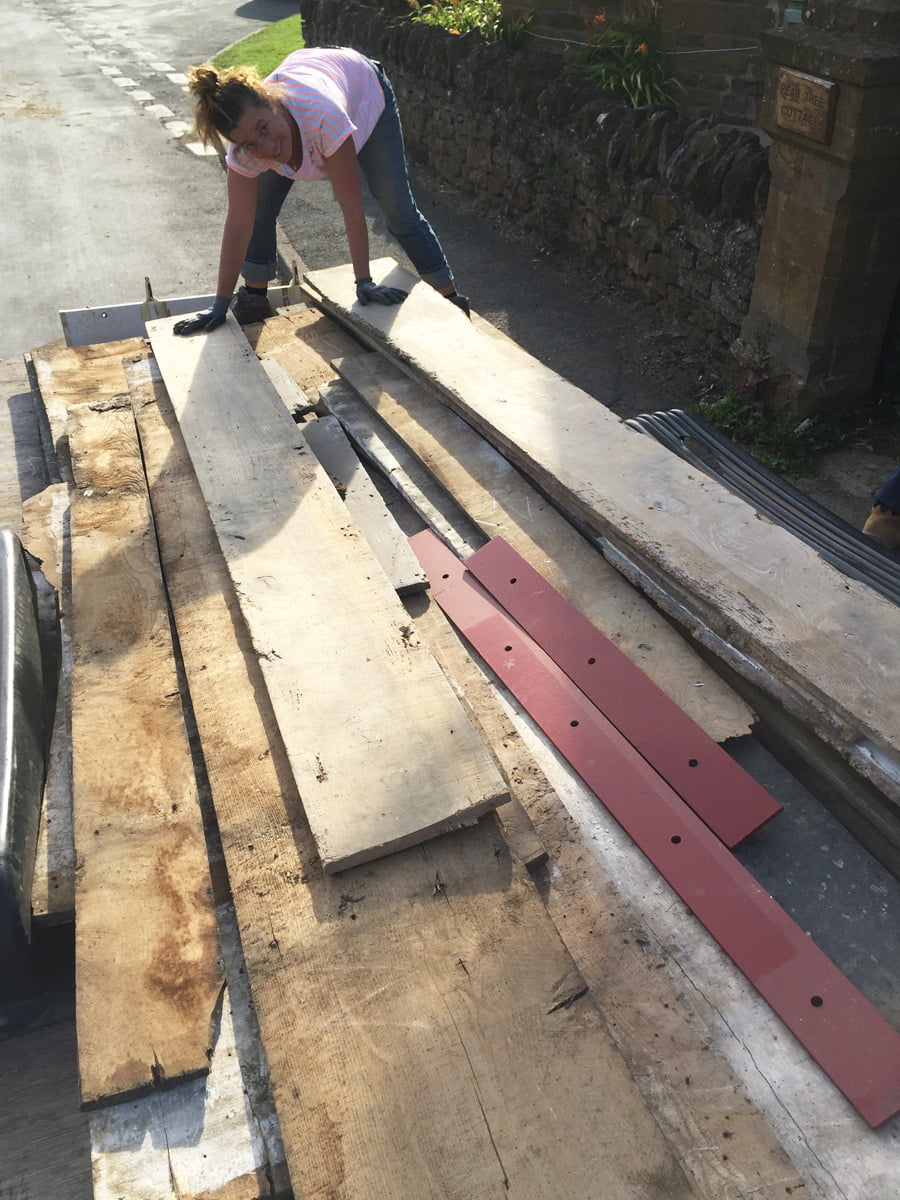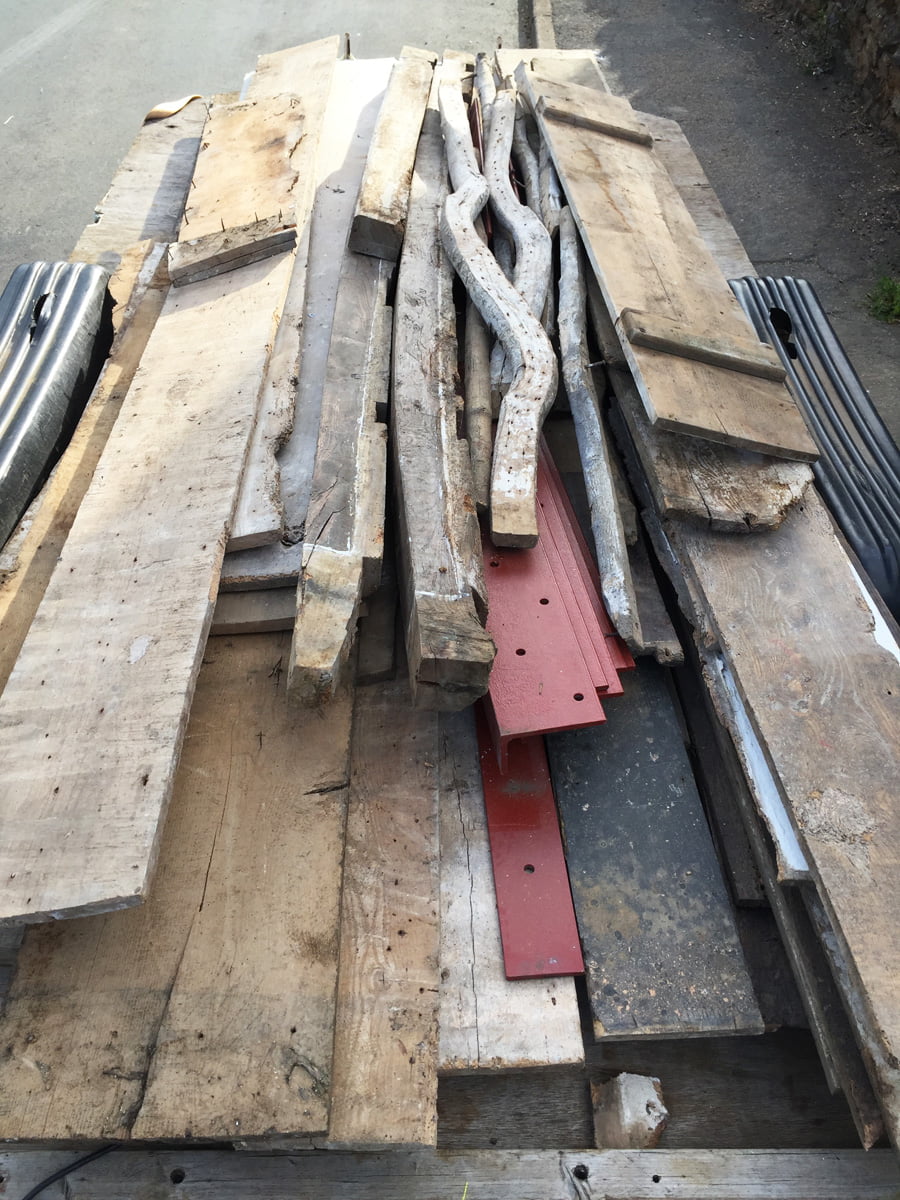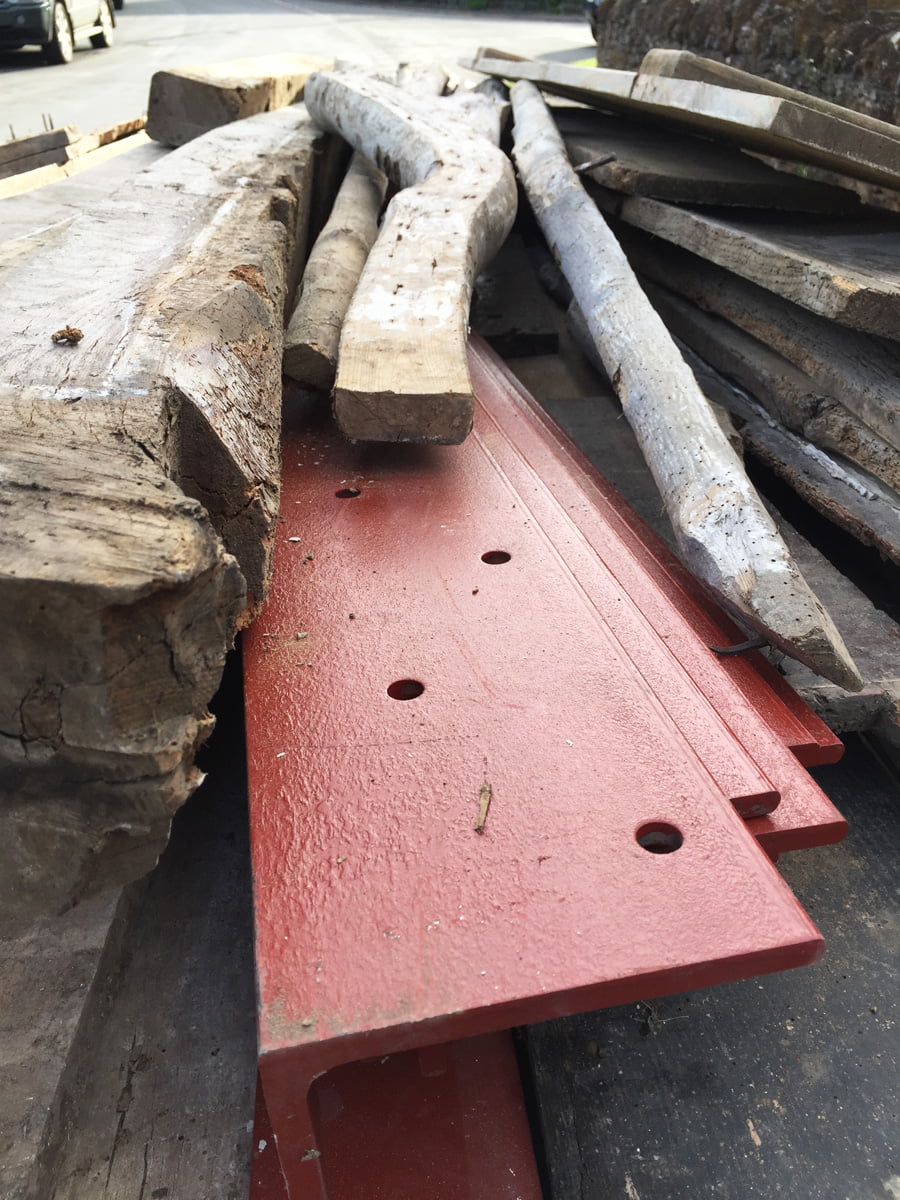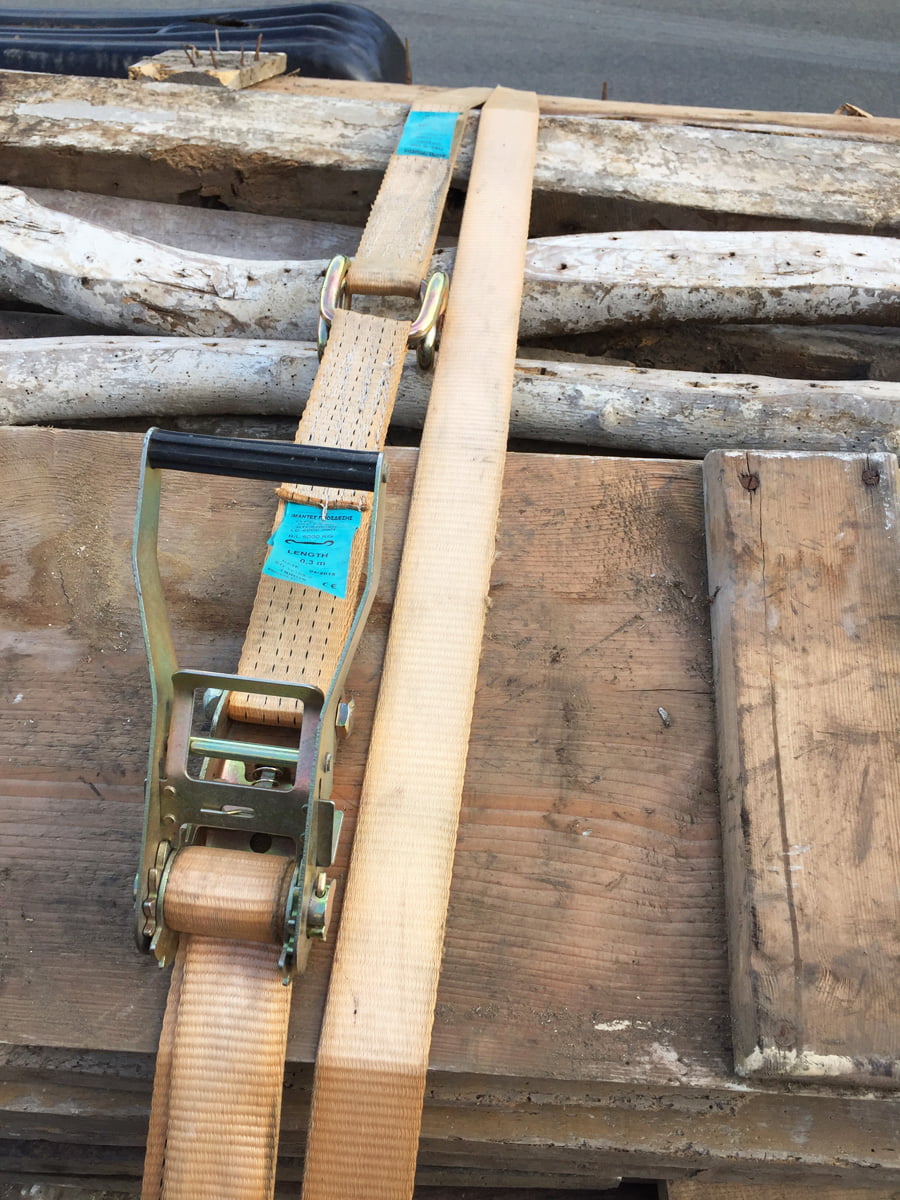 Our ratchet strap coming in handy again (we last used this in conjunction with fire logs to move the hearth stone which neither of us could shift).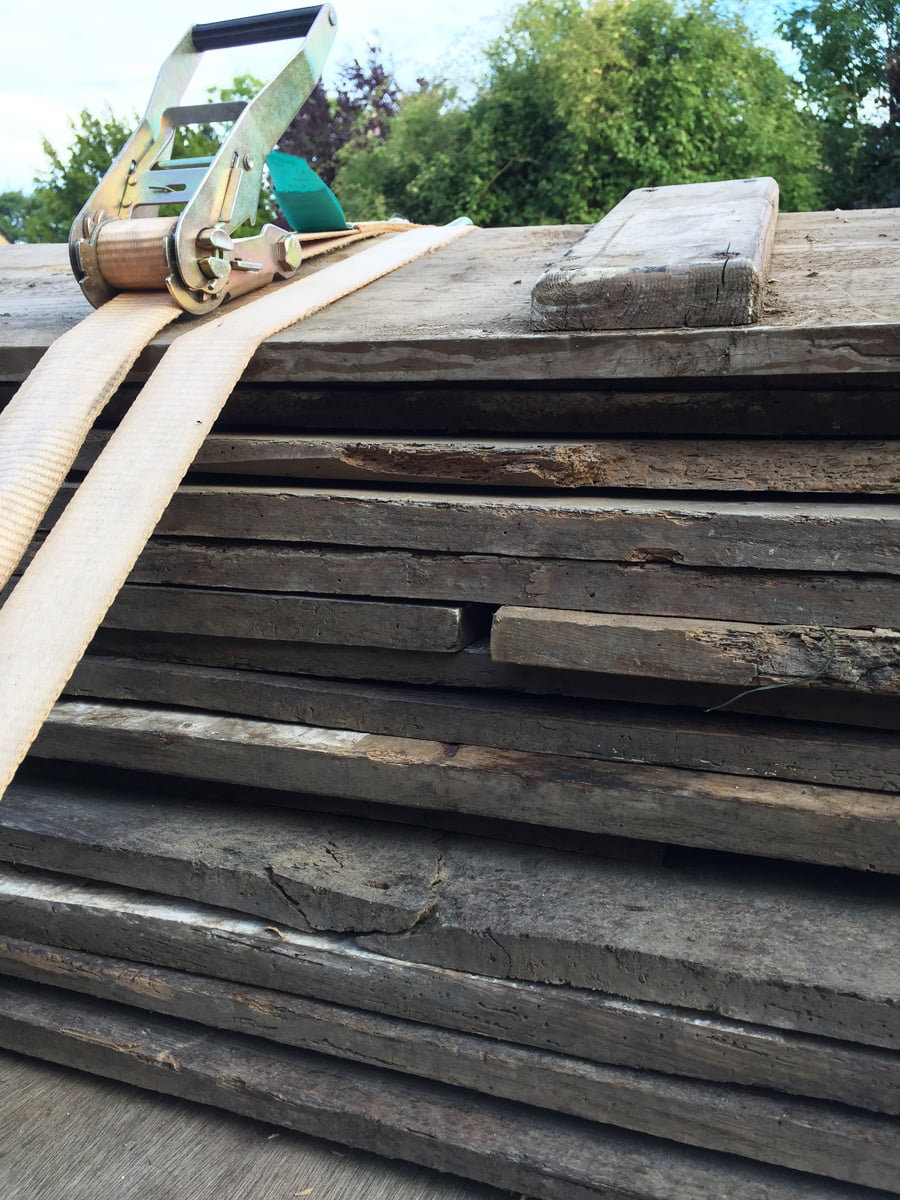 This is a heavy load, we are all hoping Colin makes it up the hill…