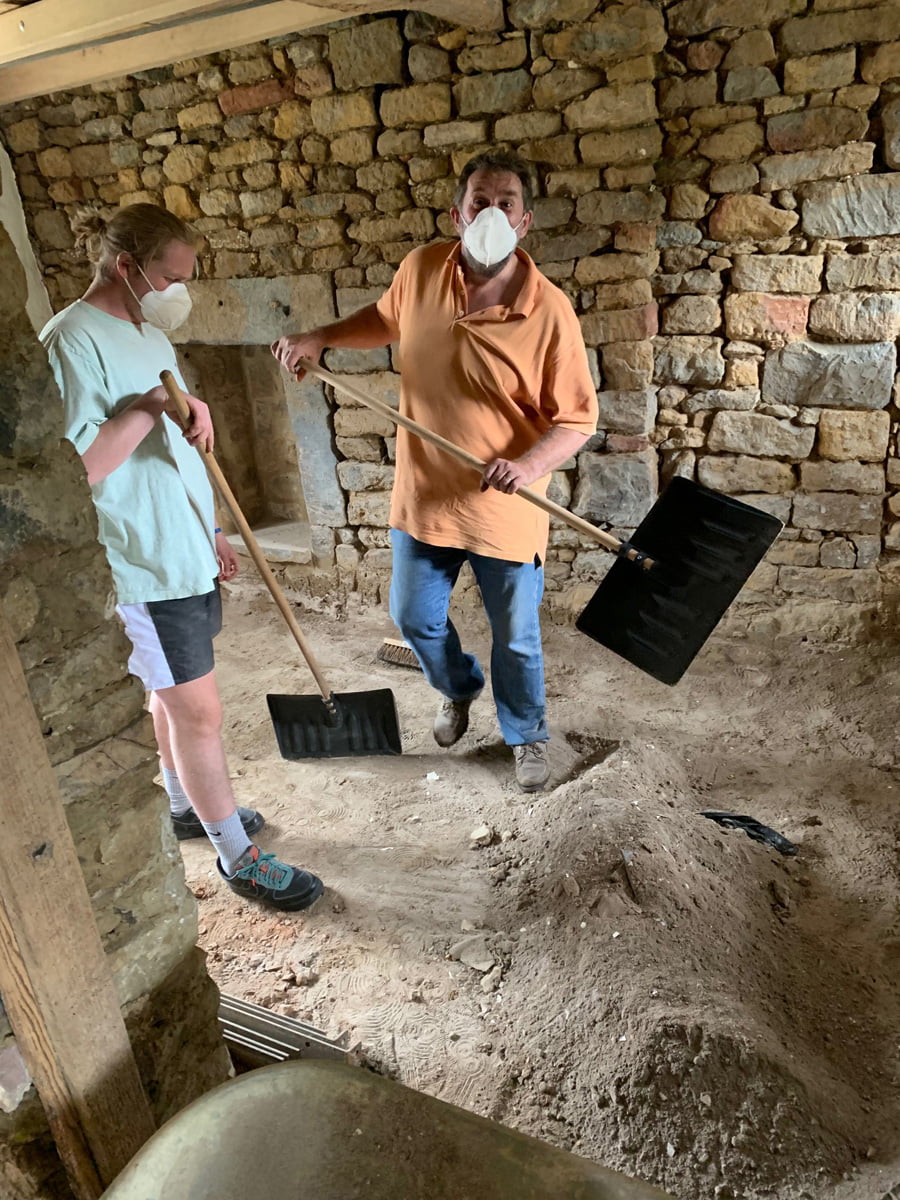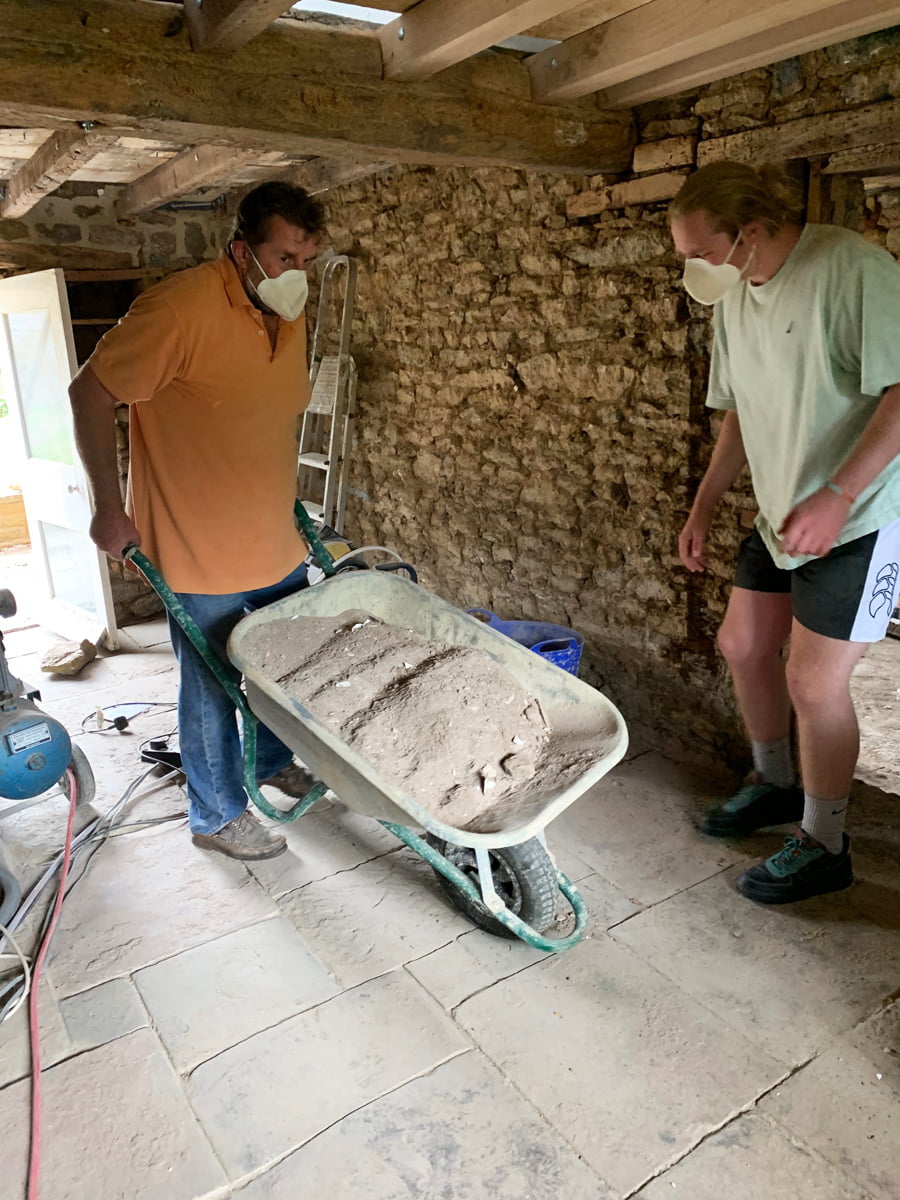 The big clean, day 2 and we have more help. Good job as we are all utterly exhausted and Zanna has cricked her neck so is out of action. Ken and Cameron arrive with snow shovels, ready to do the tough job of shifting the dust and soda out of the ground floor and into the skip. We worked out that the soda blasting had used 550kg of bicarbonate of soda (22 bags), which is a quite a few wheel barrows full to remove!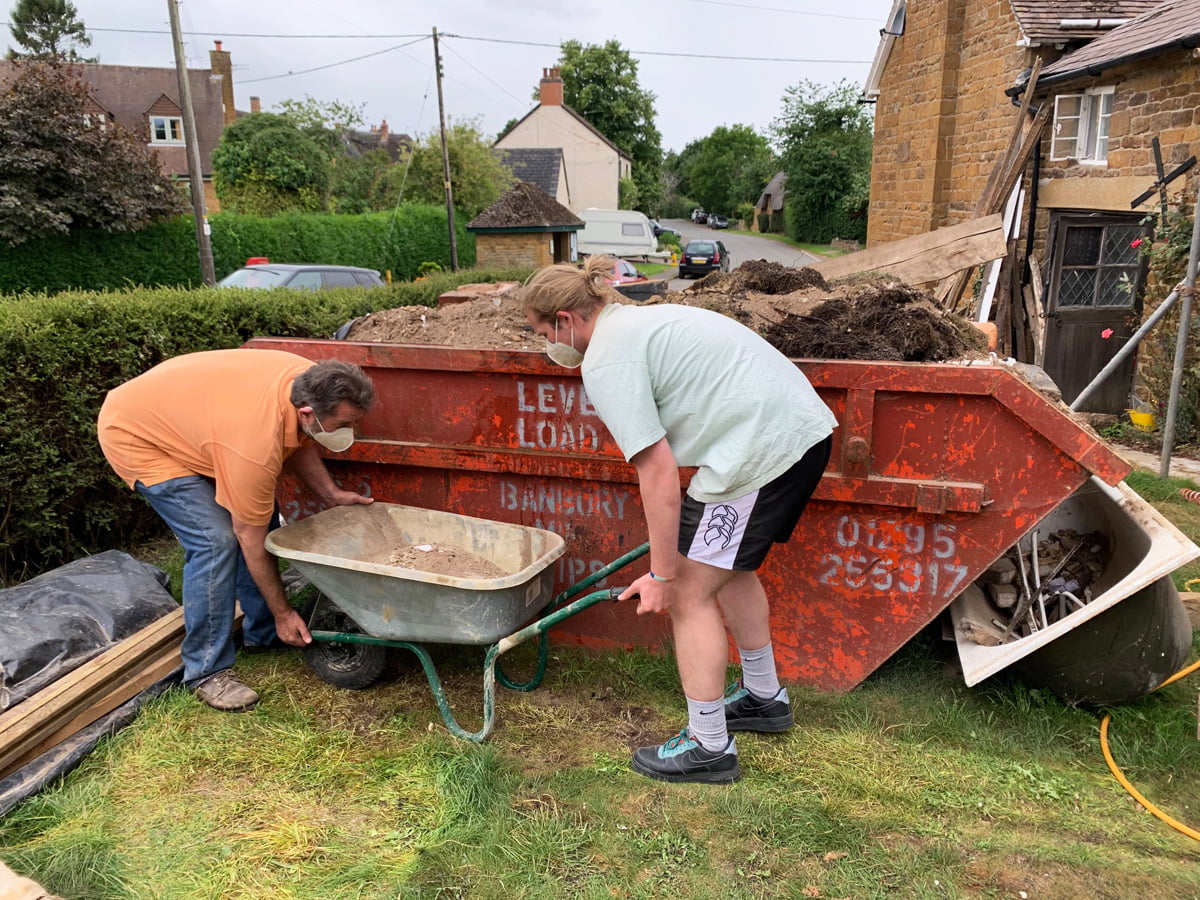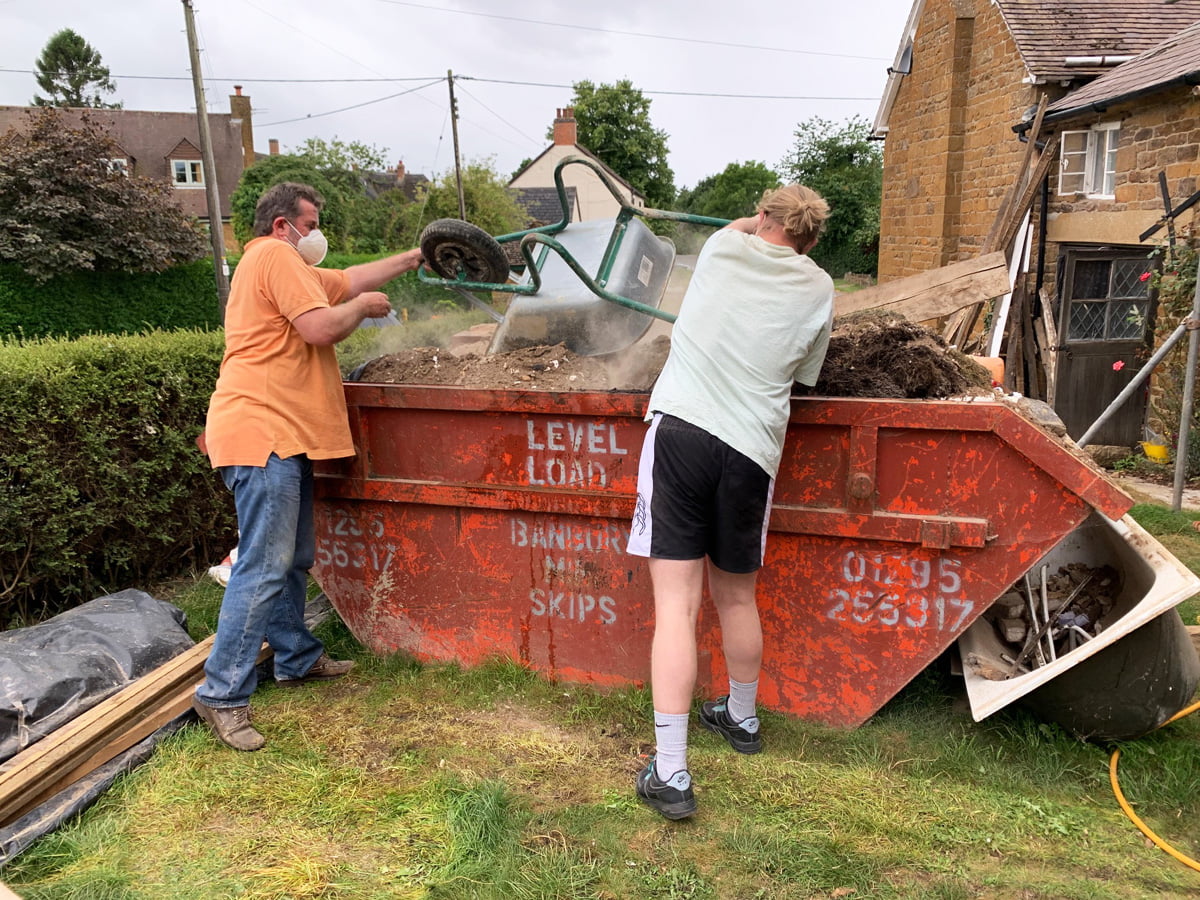 Our kitchen floor (the door was shut, so this is the dust that had seeped through) exposing our housemate's nocturnal habits. Spiders, slugs, mice and what looks like a human.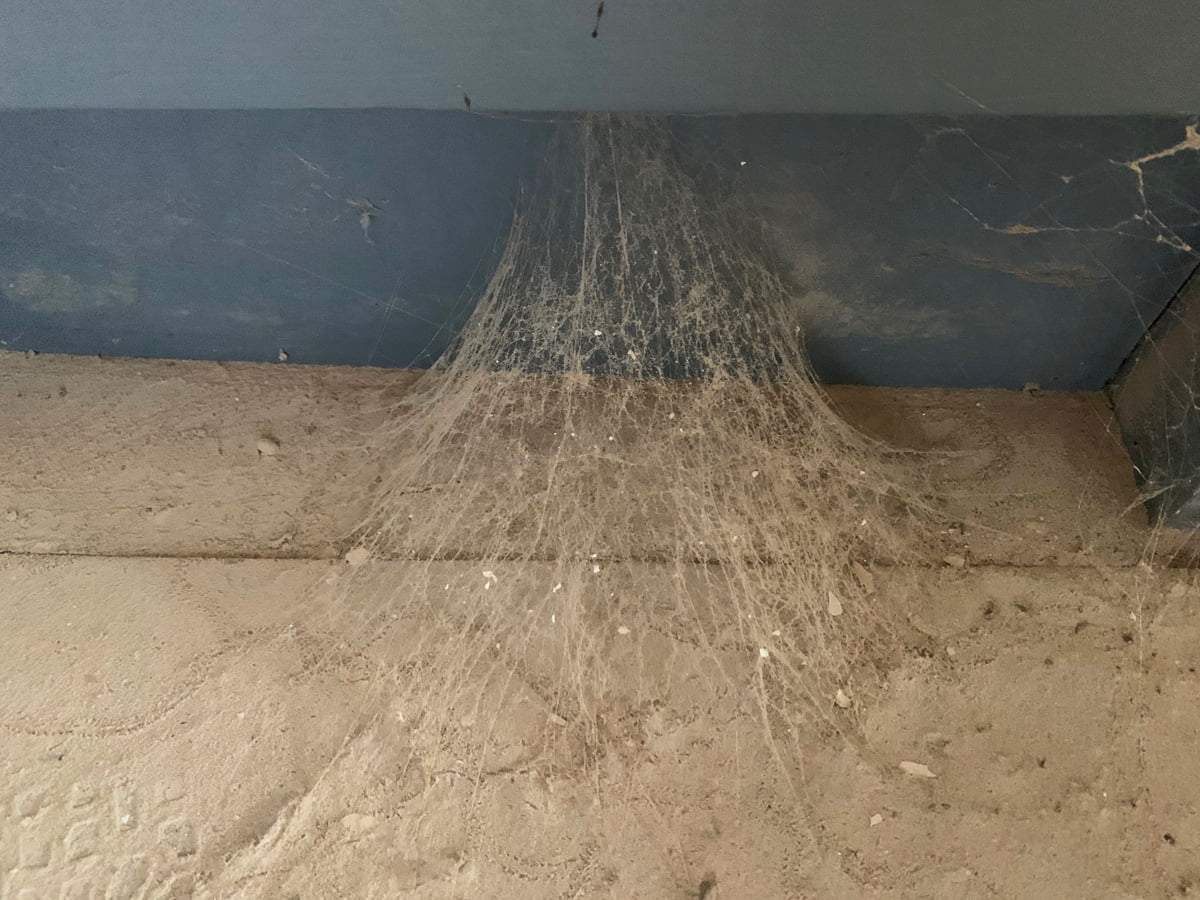 The spiders are taking over!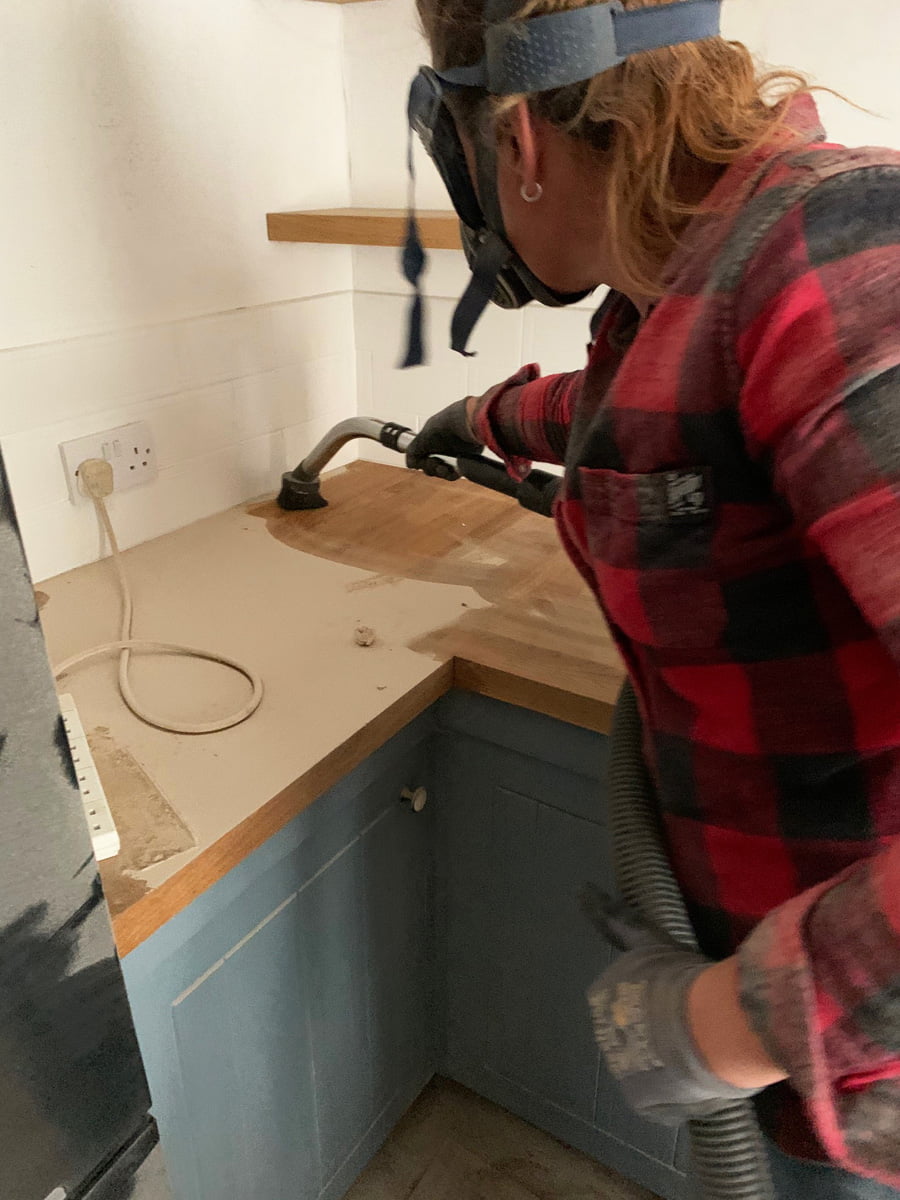 Poor kitchen! It's the only room in the house that we are a bit precious about as we built this when we first moved in.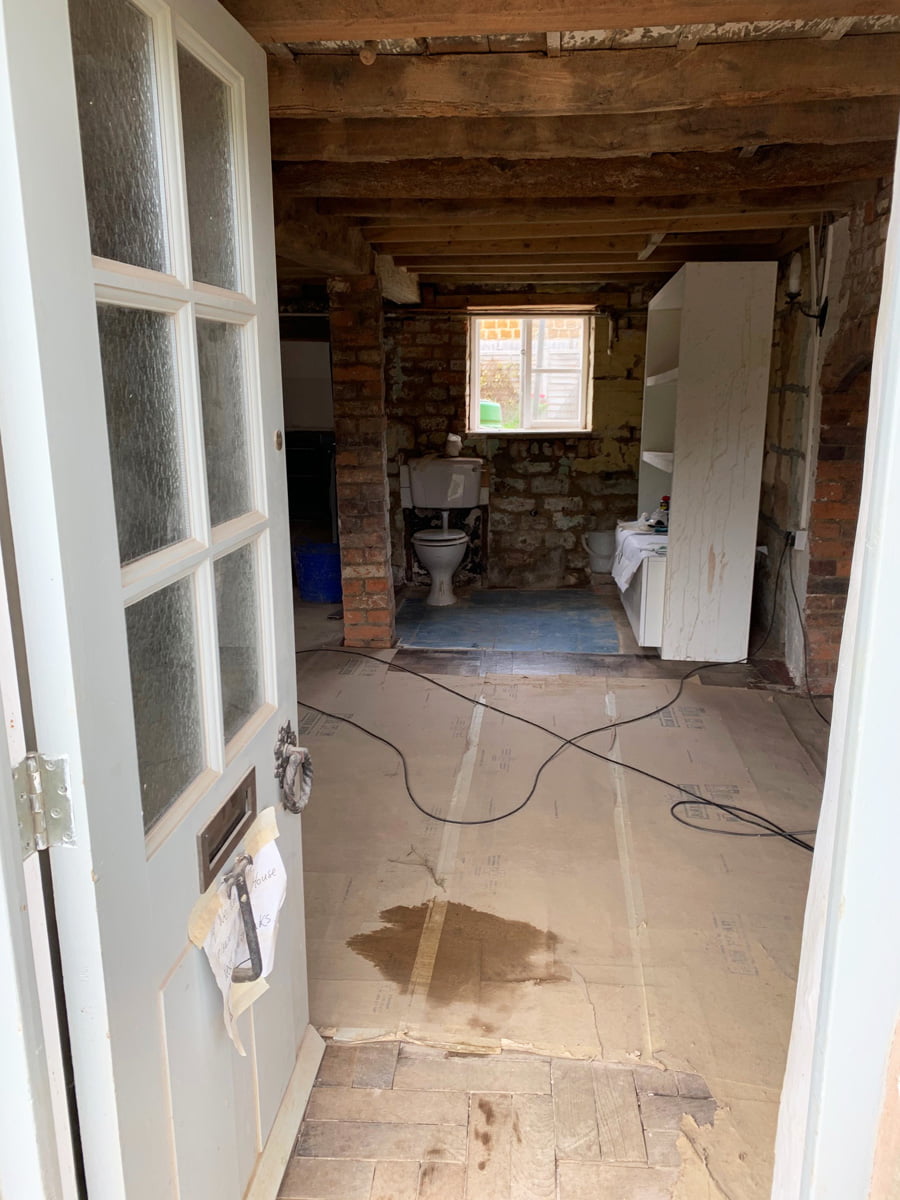 Poo with a view?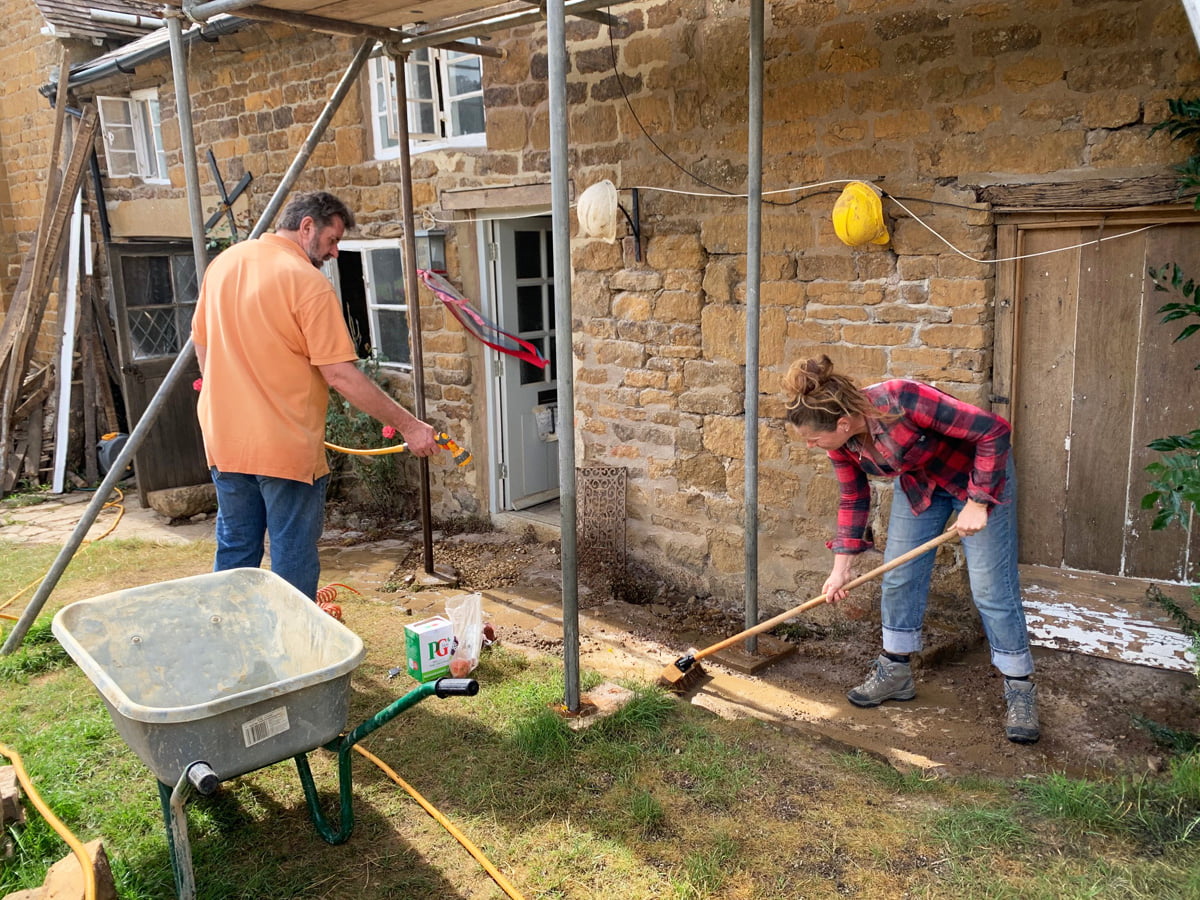 Washing away the thick build up of cement, stone and soda dust from the front path.