The day we were not looking forward to has arrived… BUT Colin arrived with not one but two compressors with air lines! So also thank you Phil who owns the second one. We tested them out and OH MY GOD it works an absolute treat!!! Our arms and backs are saved.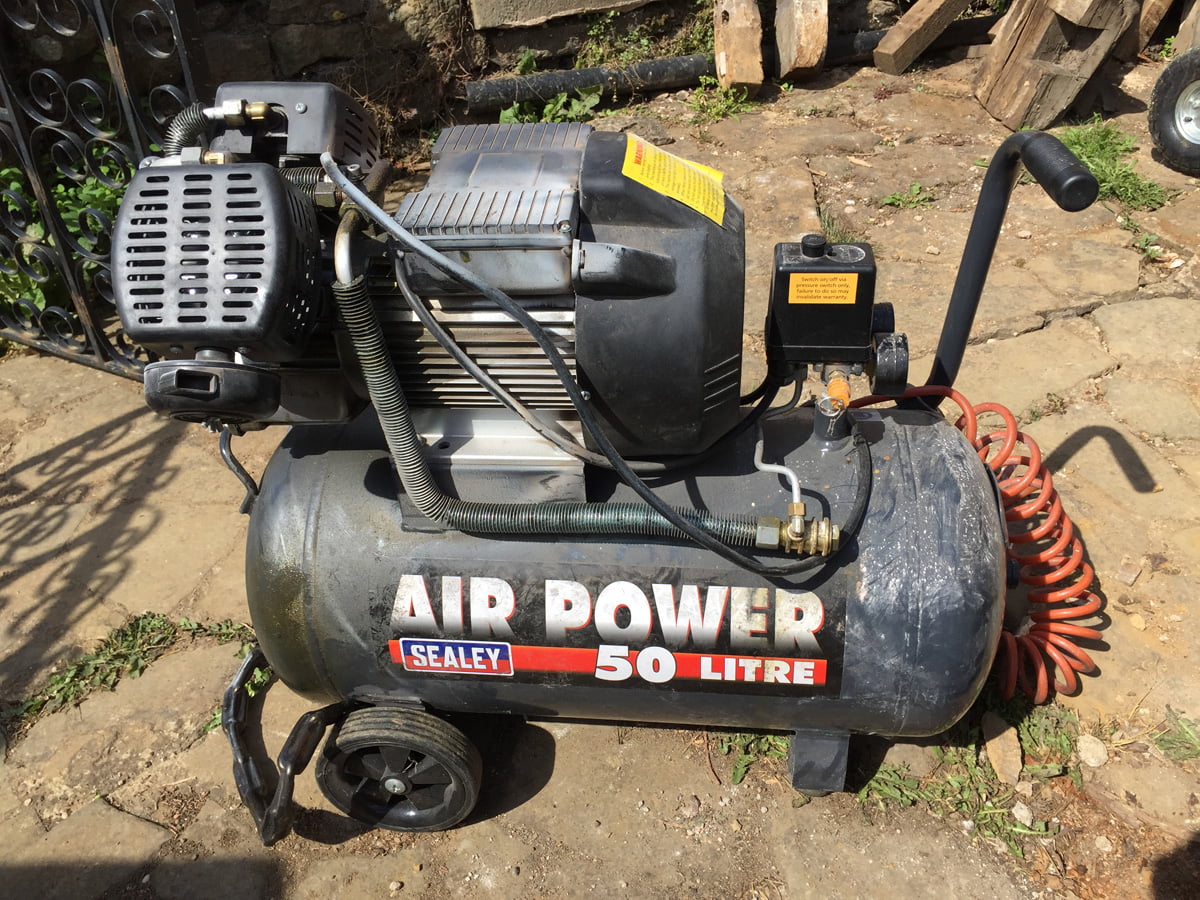 The plan of attack was start at the top and work down, blasting the soda off every wall and all the timbers, sweeping and moving the dust and soda down as we go, scoop it all out of the ground floor into the skip, then hoover up the remainder.
3 storeys, 3 people, 2 compressors, 2 Henry hoovers, 4 brushes, 2 buckets and a skip. Here goes…… I'm so tired after the clean up I will let the photos tell the story.