A busy day in the house with our plumbers, electrician, another stone mason and our structural engineer.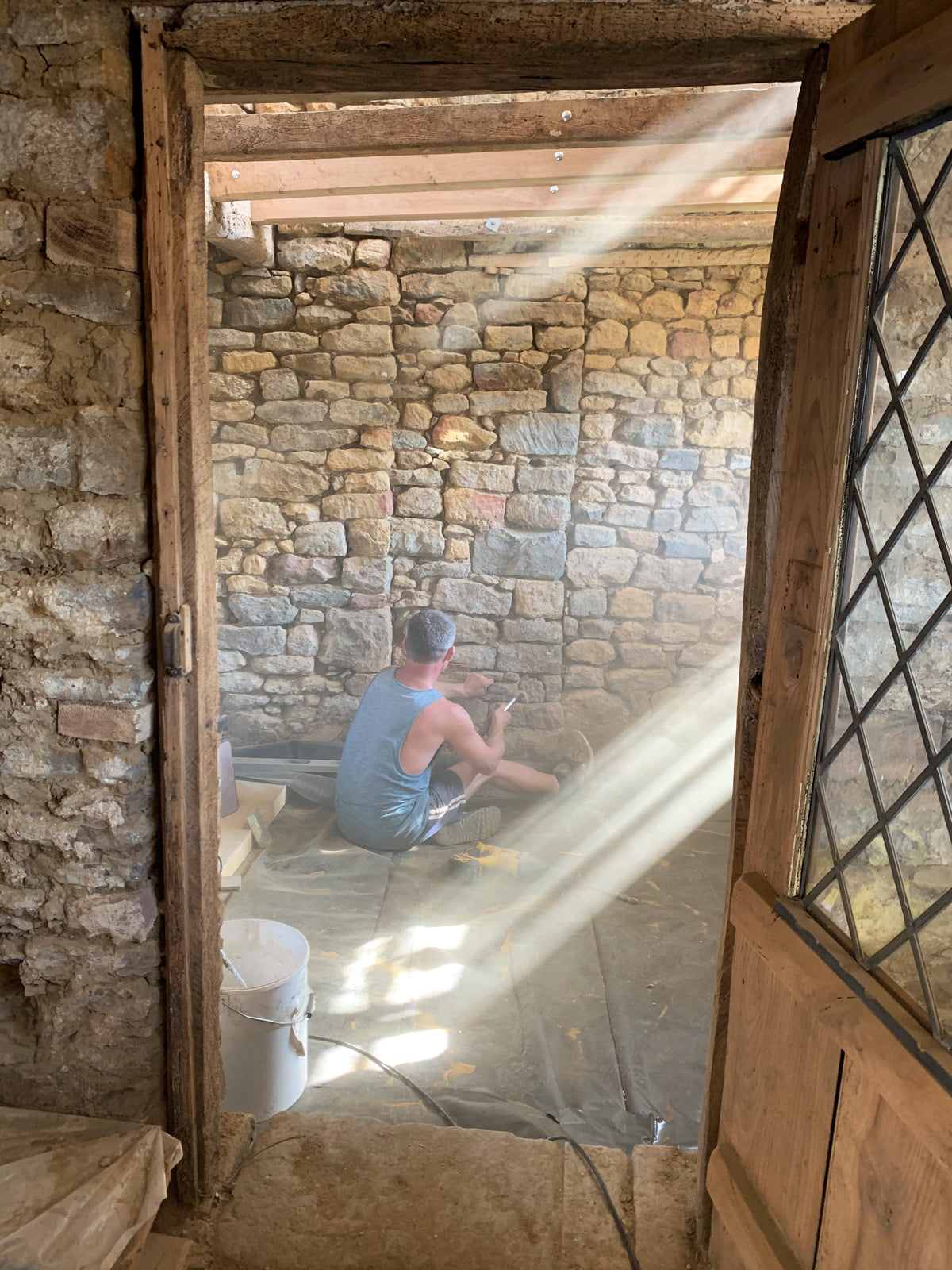 Tom in particular had a very busy day juggling many plates, preparing the way for the other trades. Here he is cutting the stone ready for an electric socket.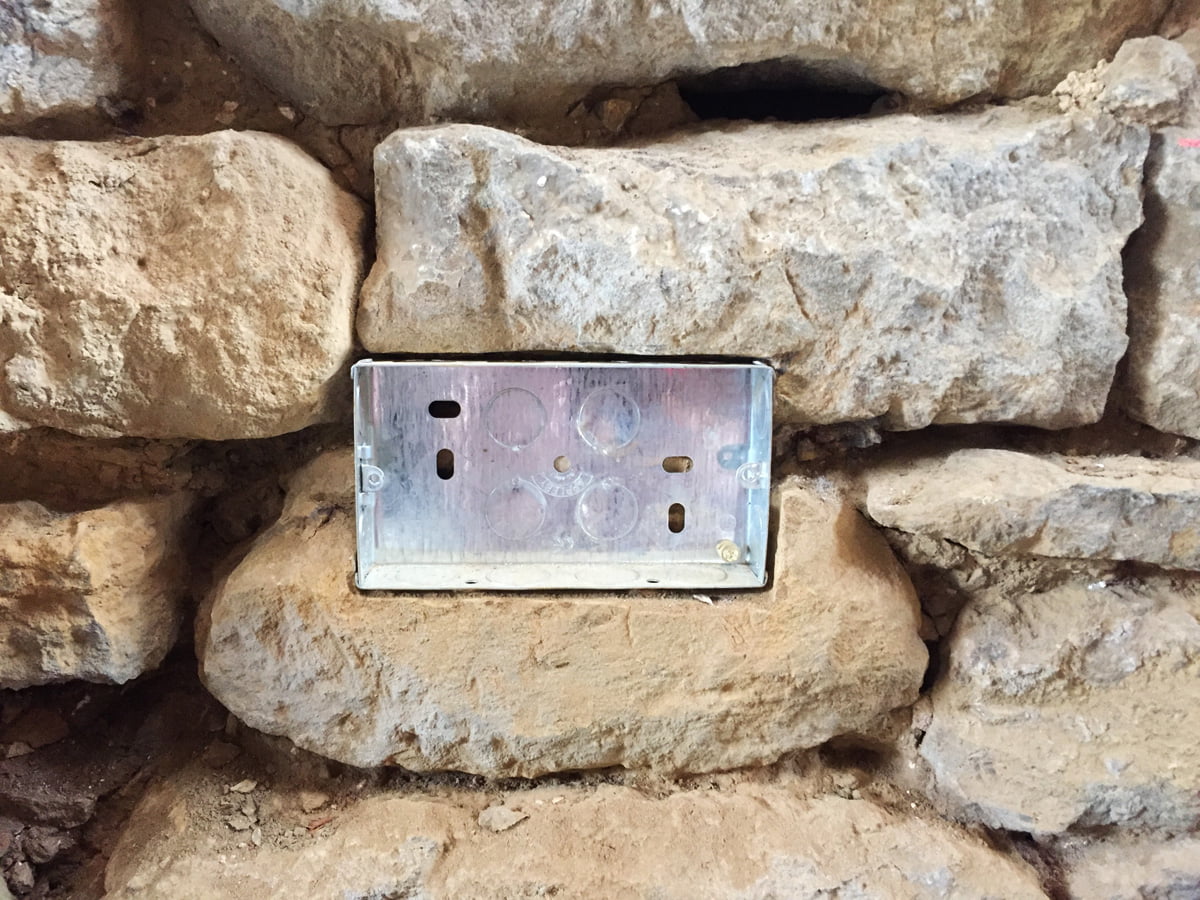 Tidy job.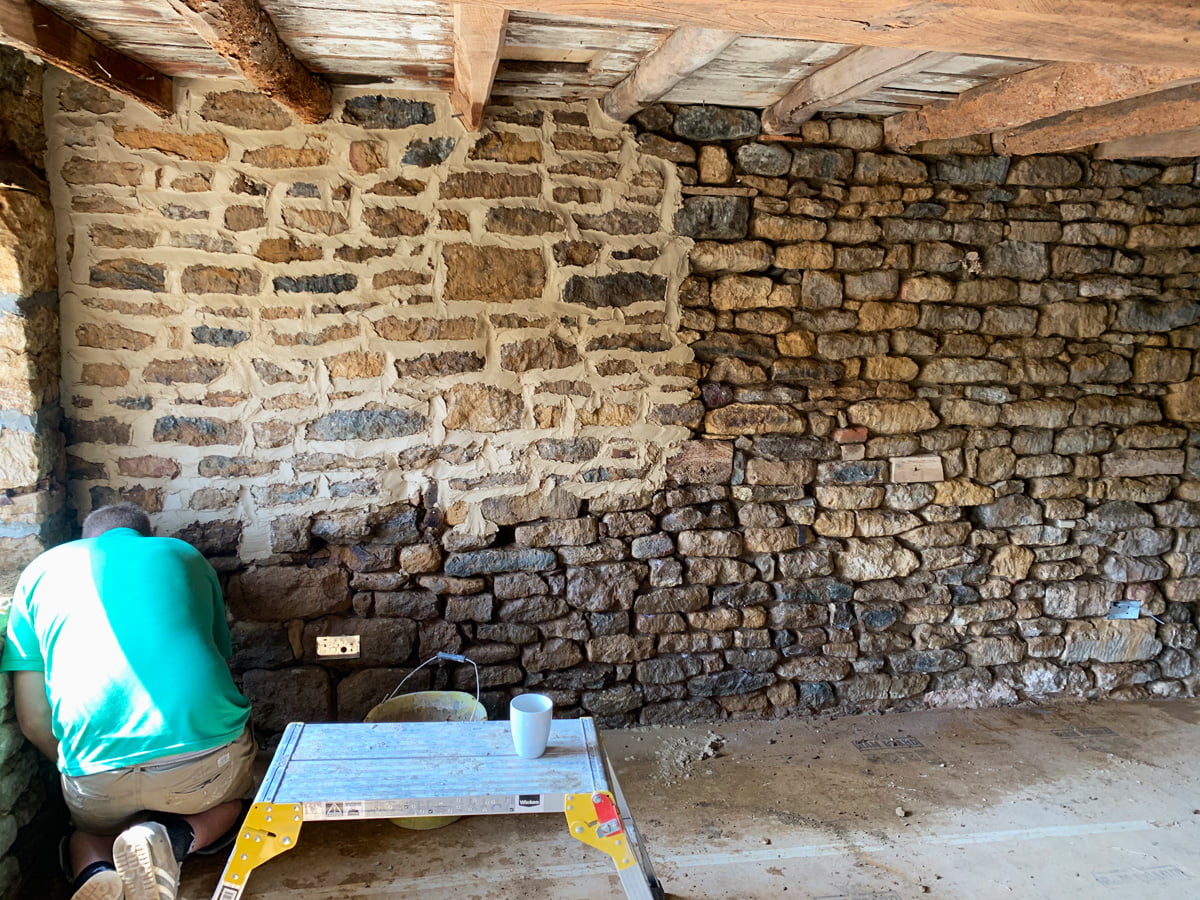 Tom has brought another stone mason, Chris, on board. He will spend this week pointing the internal walls in lime, then next week he will be repairing the gable end wall with Tom. We are running about 6/7 weeks behind schedule, so bringing others in to help is a great plan at this stage.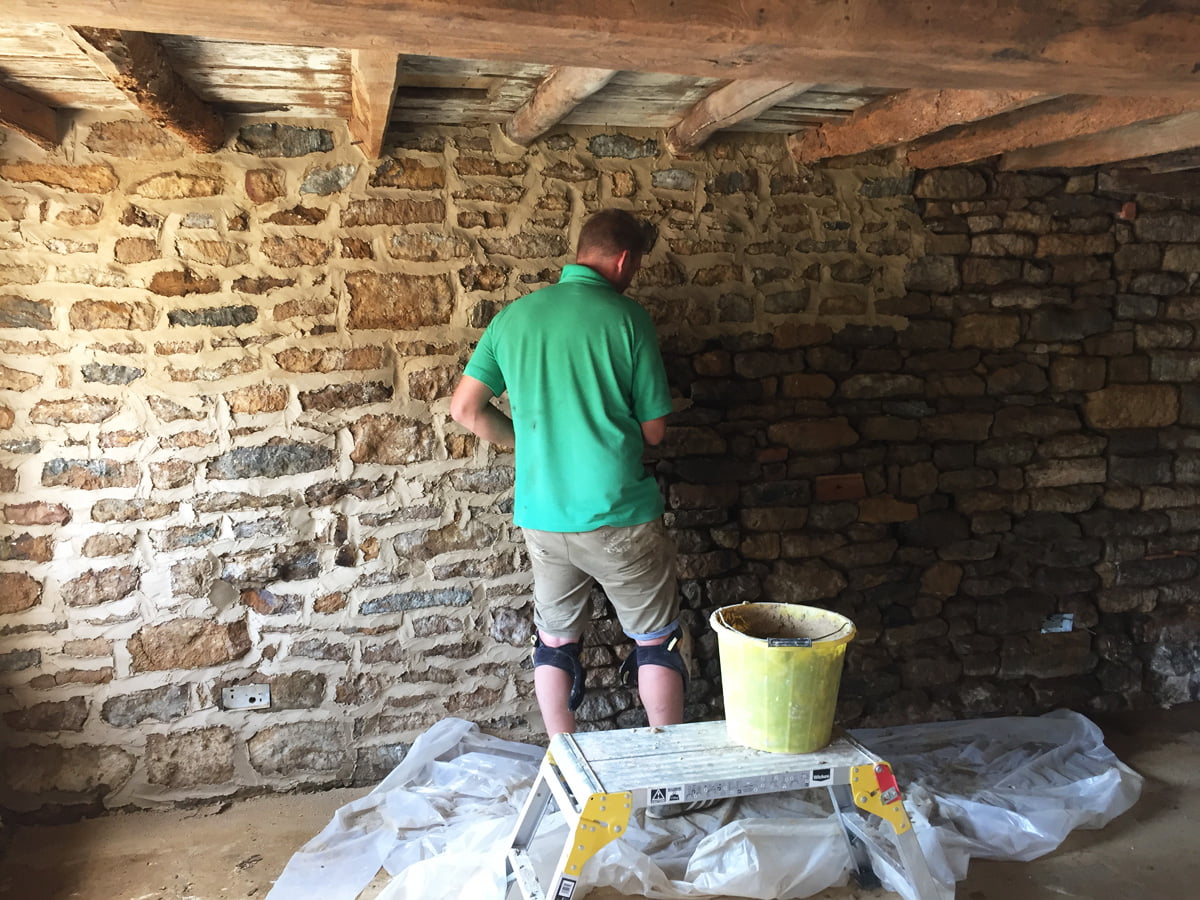 Chris is a very tidy worker and is doing a fabulous job. The pointing will be knocked back once it has started to go off, so it won't cover the stones as much as it looks like it will at the moment.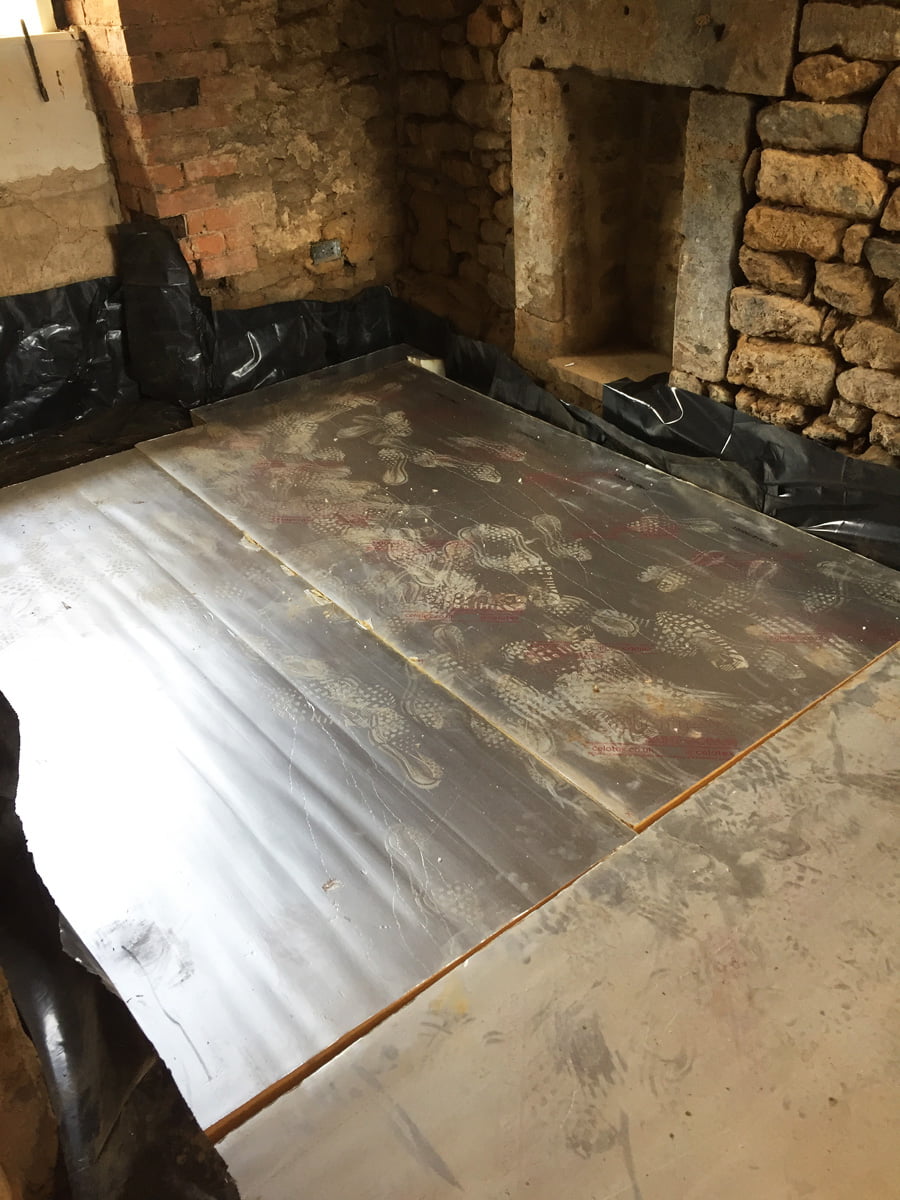 This allows Tom to crack on with fitting the floor insulation in the study, ready for the plumbers to fit the pipes for the radiators, and the electrician to fit the cables for the sockets and lights.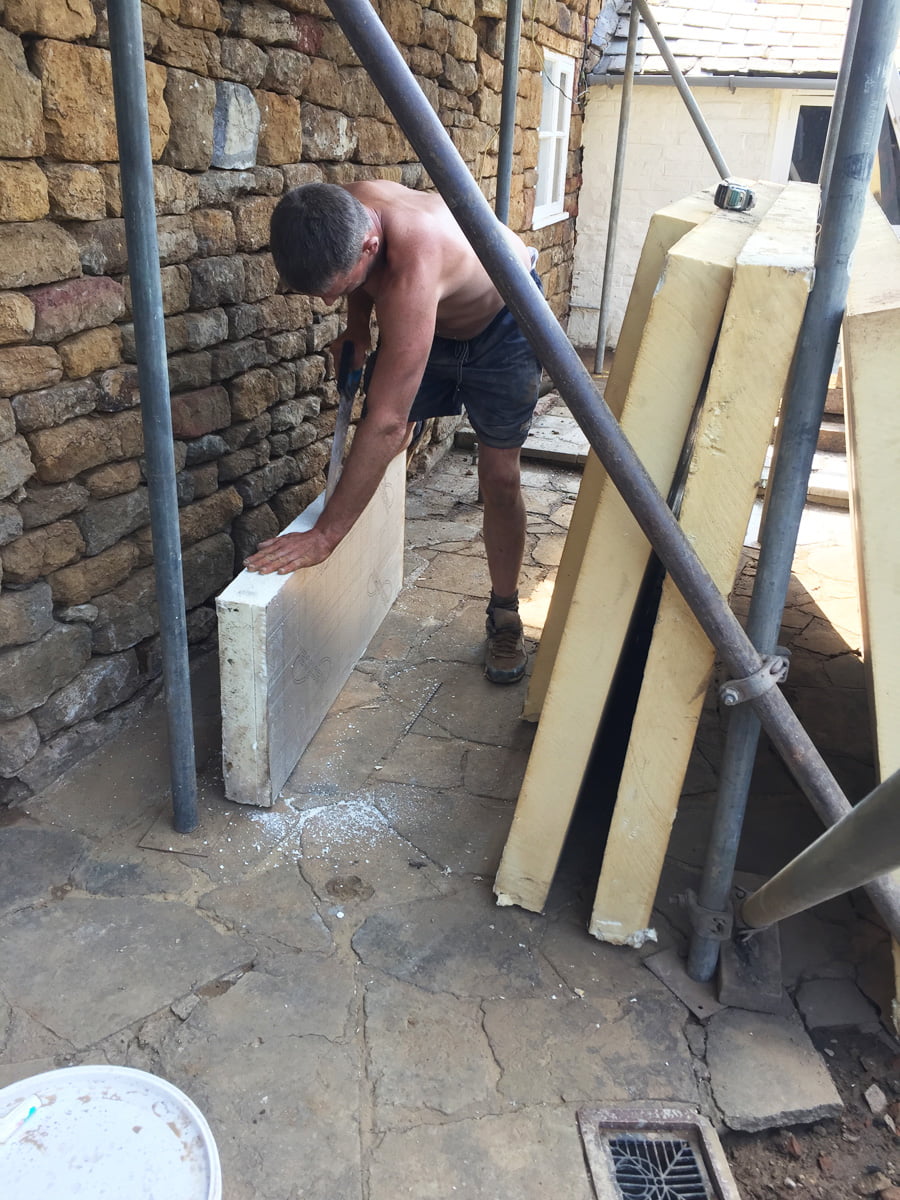 Tom turning a 100mm thick insulation board into a 75mm board. Saves another trip to the builders merchants!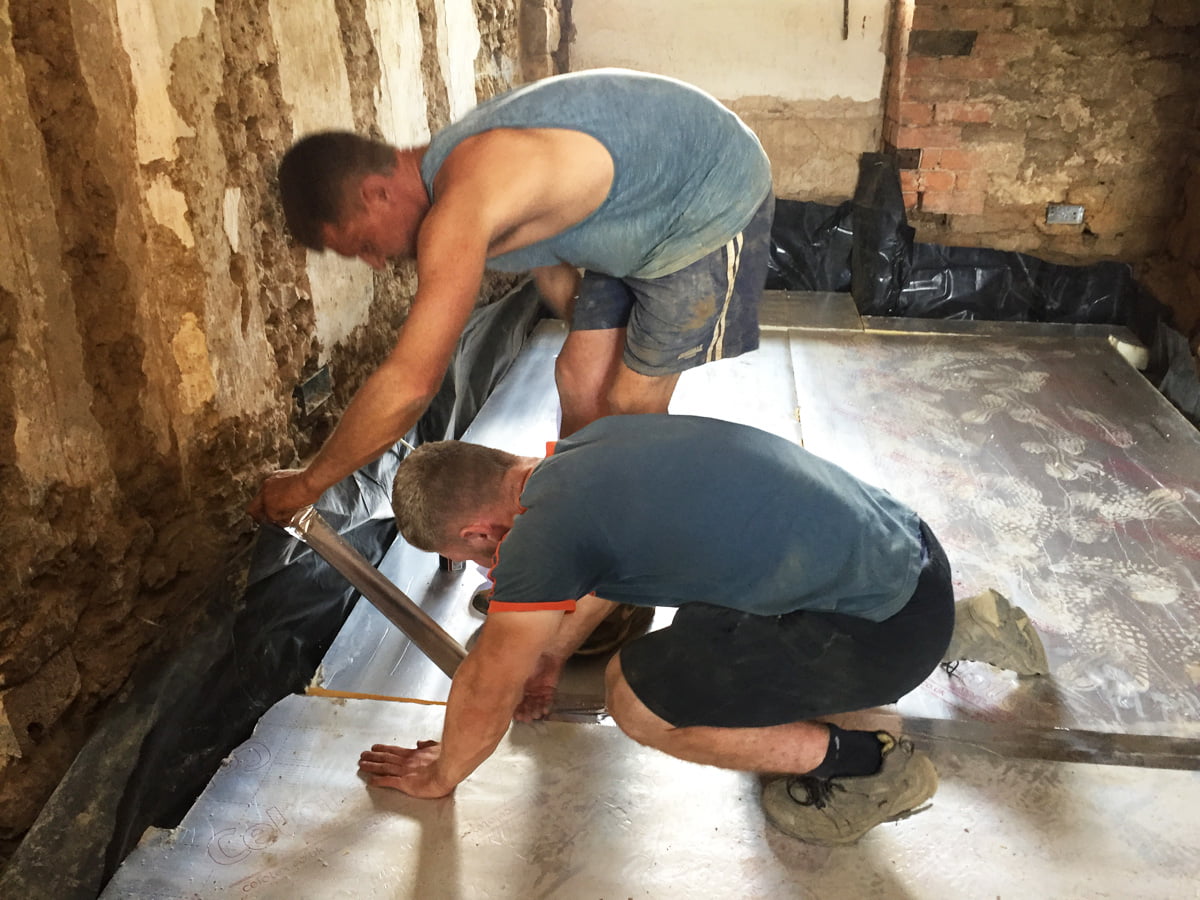 George being trained up in all things floor insulation.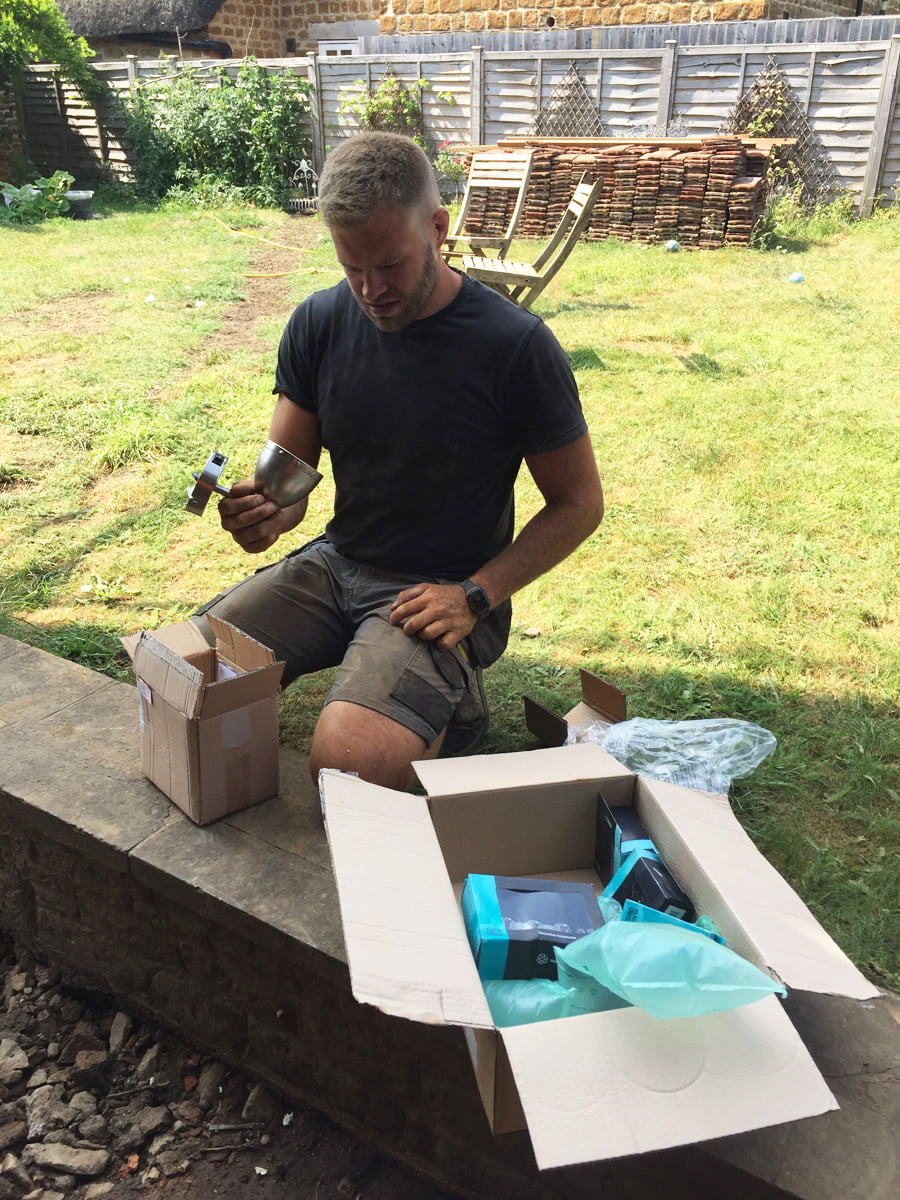 Sam, our electrician, going through the lights and switches we have already purchased. We have great taste apparently. I should hope so, both being designers.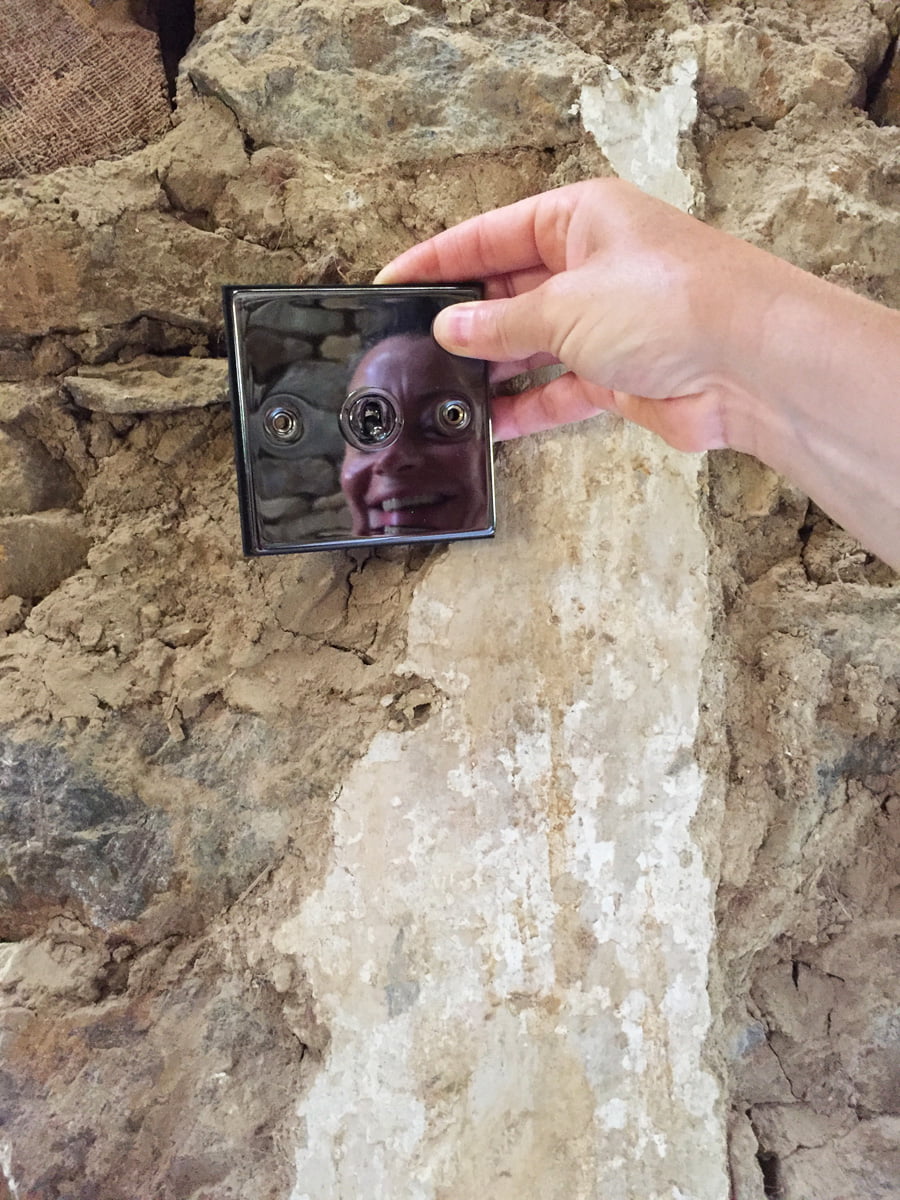 Our new light switches in black nickel with dolly switches. They are going to look lovely but will require a lot of polishing!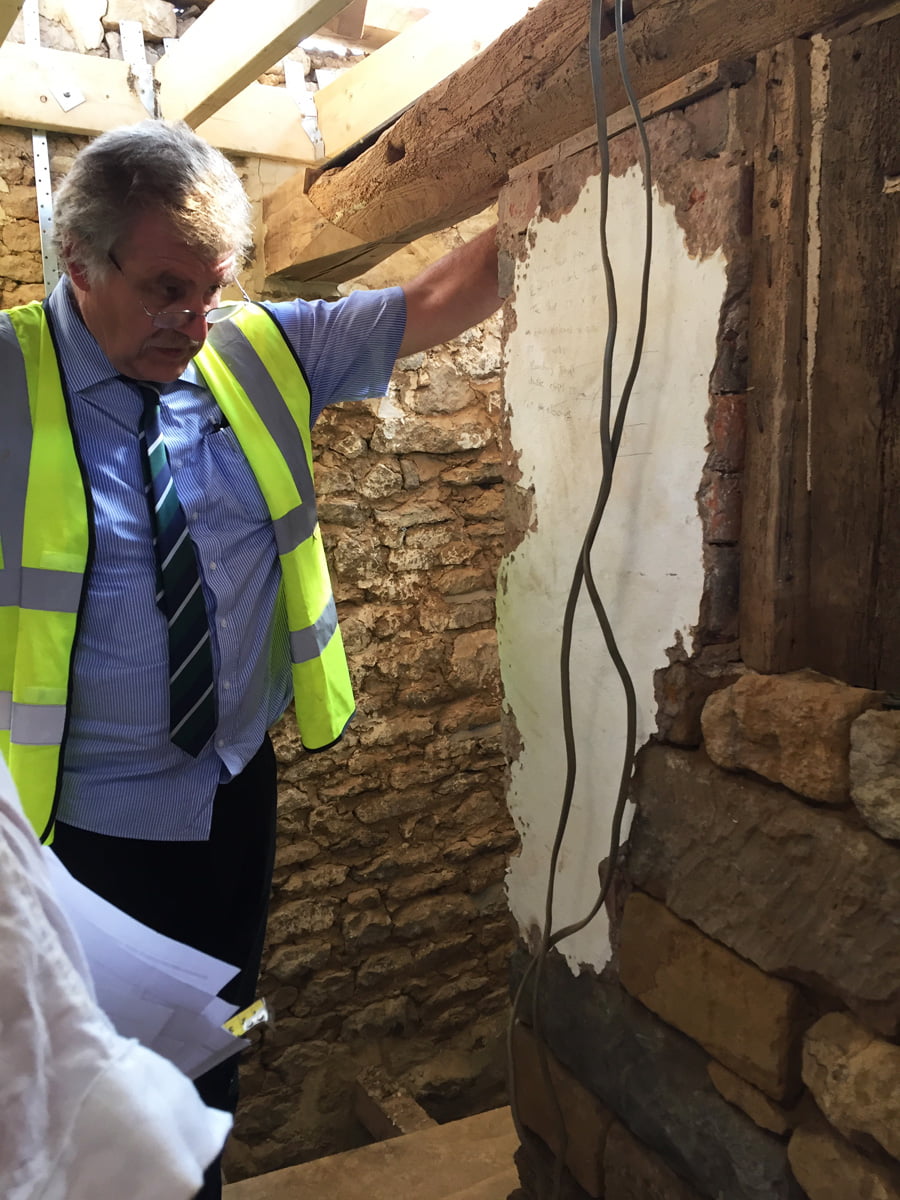 Martin, our structural engineer, is super impressed with the work Tom and Dan have done since his last visit. He was stunned when I told him there are now over 150 metres of helibars in the walls!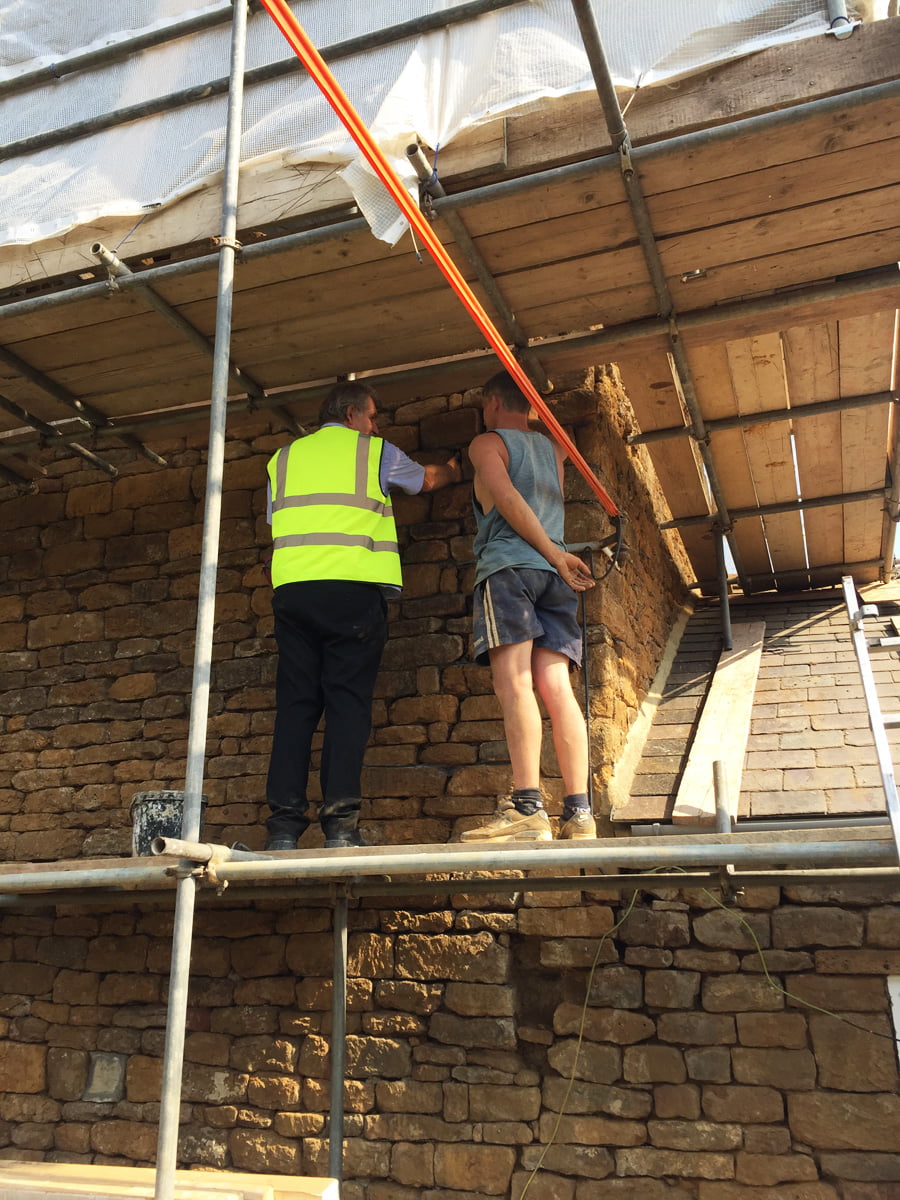 Martin inspecting the cracks in the outside wall.
This is the first time Martin has seen the roof timbers close up now that the tiles have been removed. He's pleasantly surprised by the condition of the rafters, so thankfully these don't need replacing at least.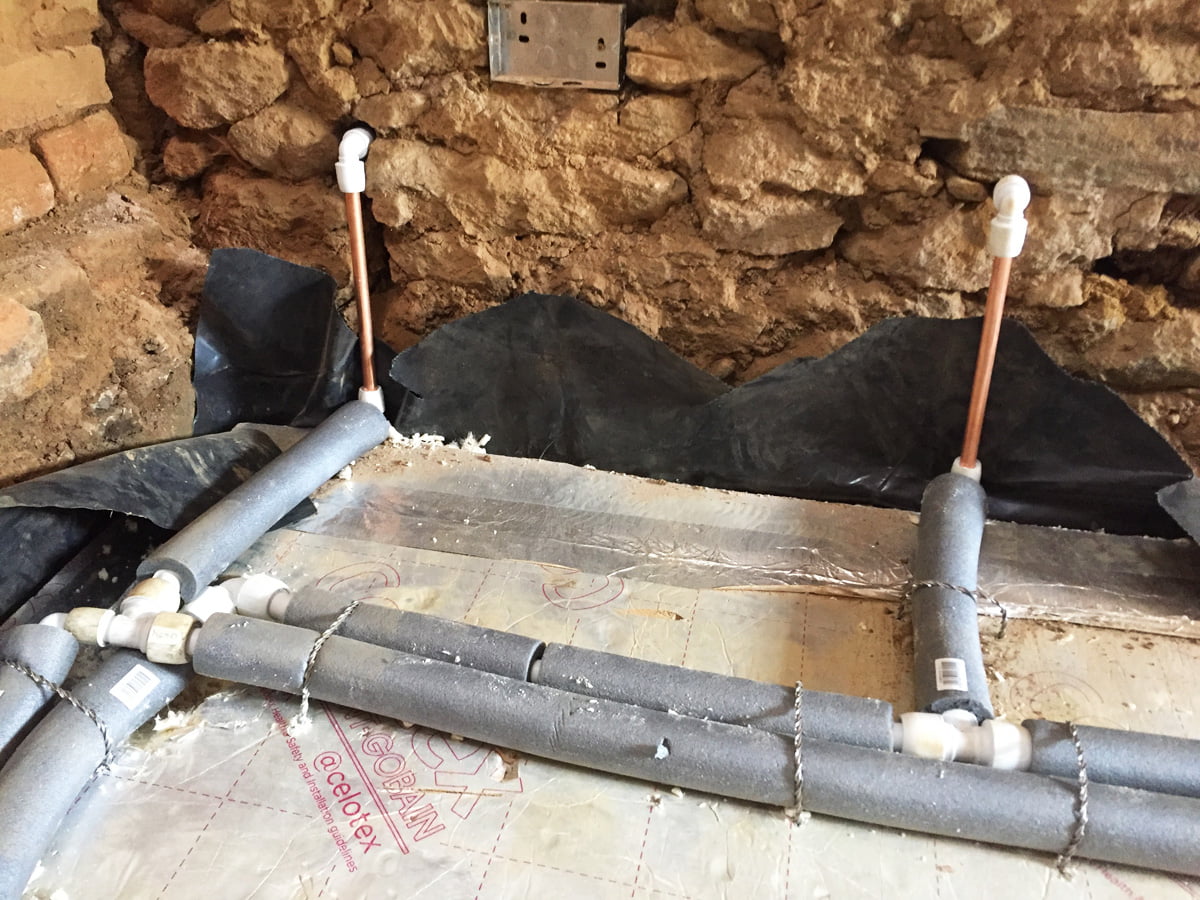 Billy and Andy, our plumbers, have fitted the pipework for the radiators in the study, ready for the concrete floor to be poured on Friday.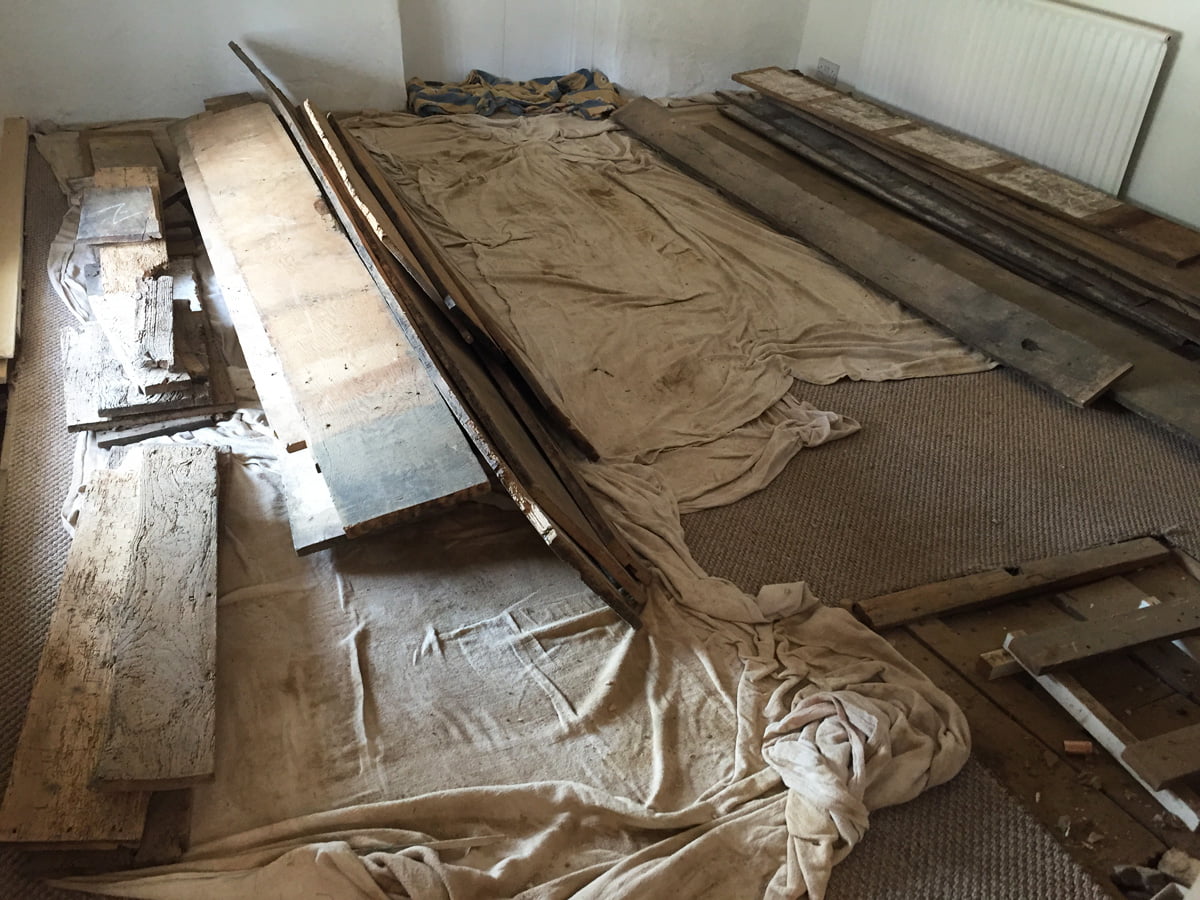 George has moved our floorboards upstairs to Cat's room so they are out of the way. He did this in the time it takes to drink a cup of tea.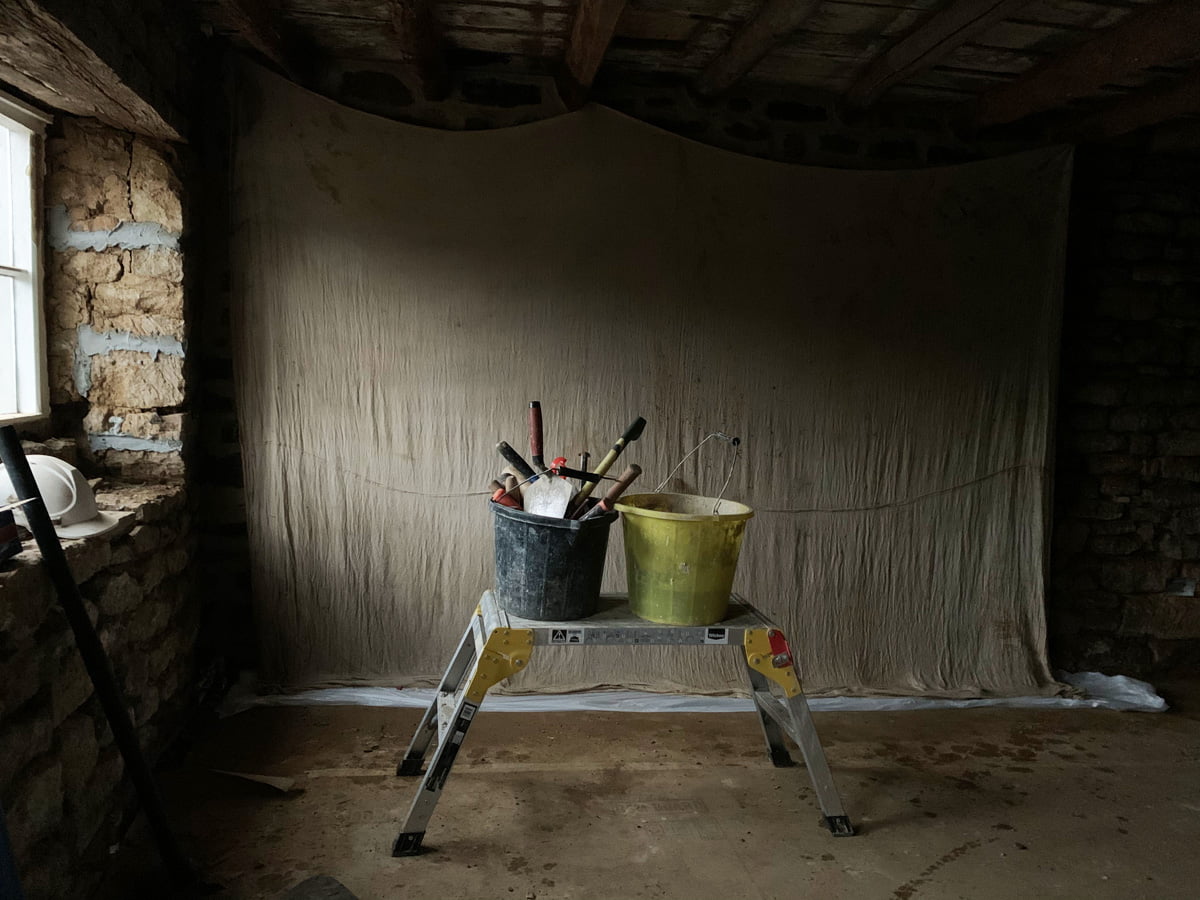 The lime pointing needs to be kept damp so it doesn't dry too quickly and crack. A cloth is soaked and hung up over the wall overnight.