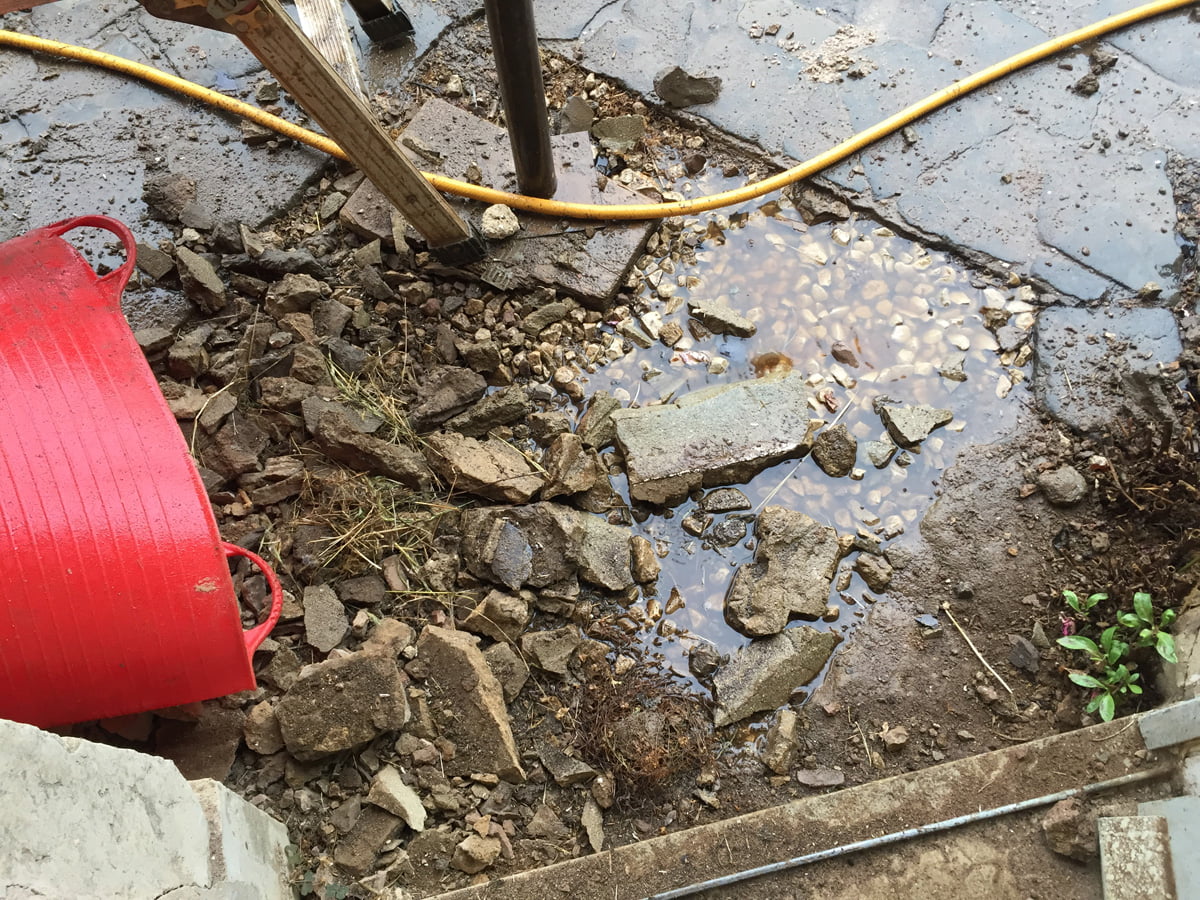 Today the windows that are being repaired are being removed and taken away by Lee Boswell, our leaded window expert, and of course the heavens have opened and it has not stopped raining since Lee arrived!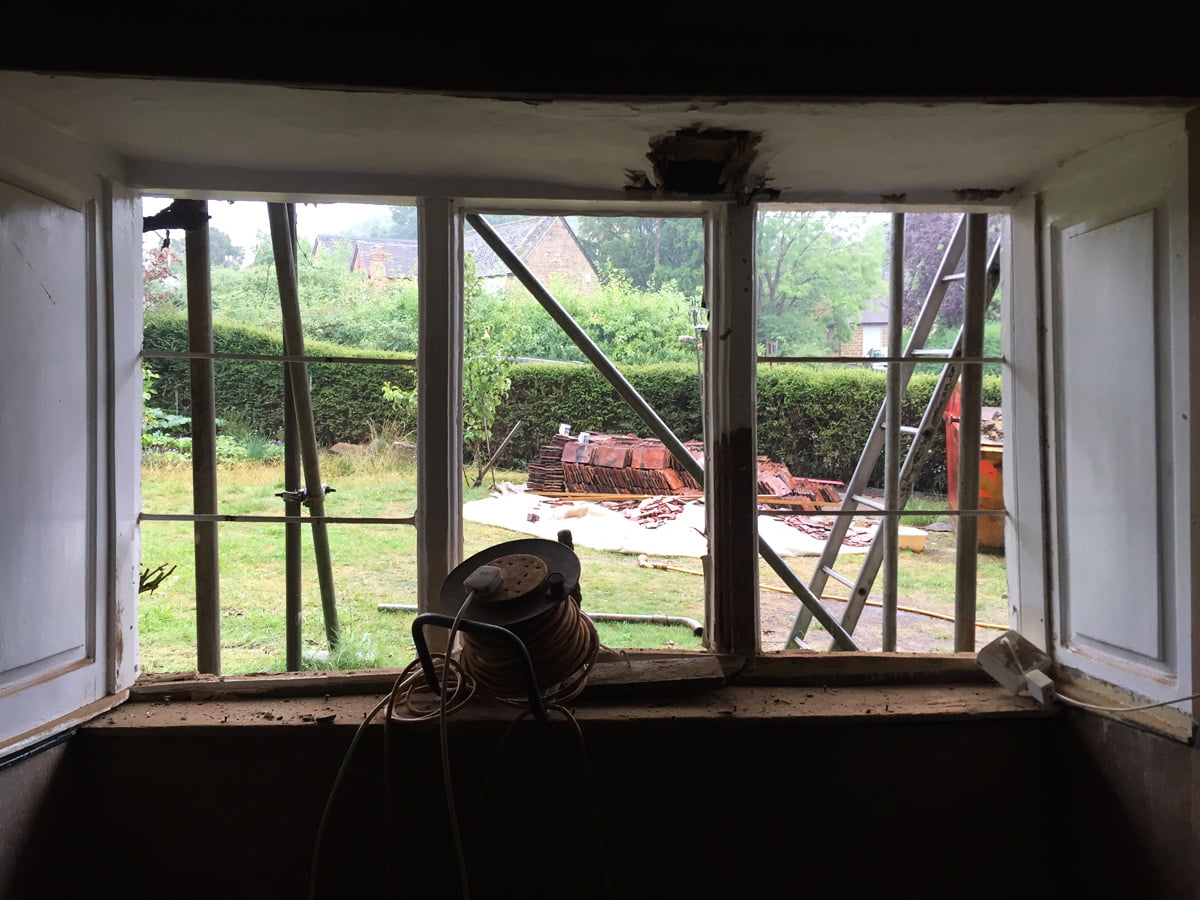 The sitting room with just the window frame remaining. This window is the worst condition out of them all and requires quite a lot of repair work. Glynn Merriman, our joiner (and good friend going back to our teenage years), popped by after Lee had removed the windows to measure up for the oak frame repairs. Glynn is extraordinarily busy with his work, but is going to work the occasional weekend on our window frames. Glynn fitted our kitchen 3 years ago when we first moved in, reusing our old cupboards and doors and fitting new oak worktops and shelving. His joinery work is immaculate and old properties are a specialisation of his.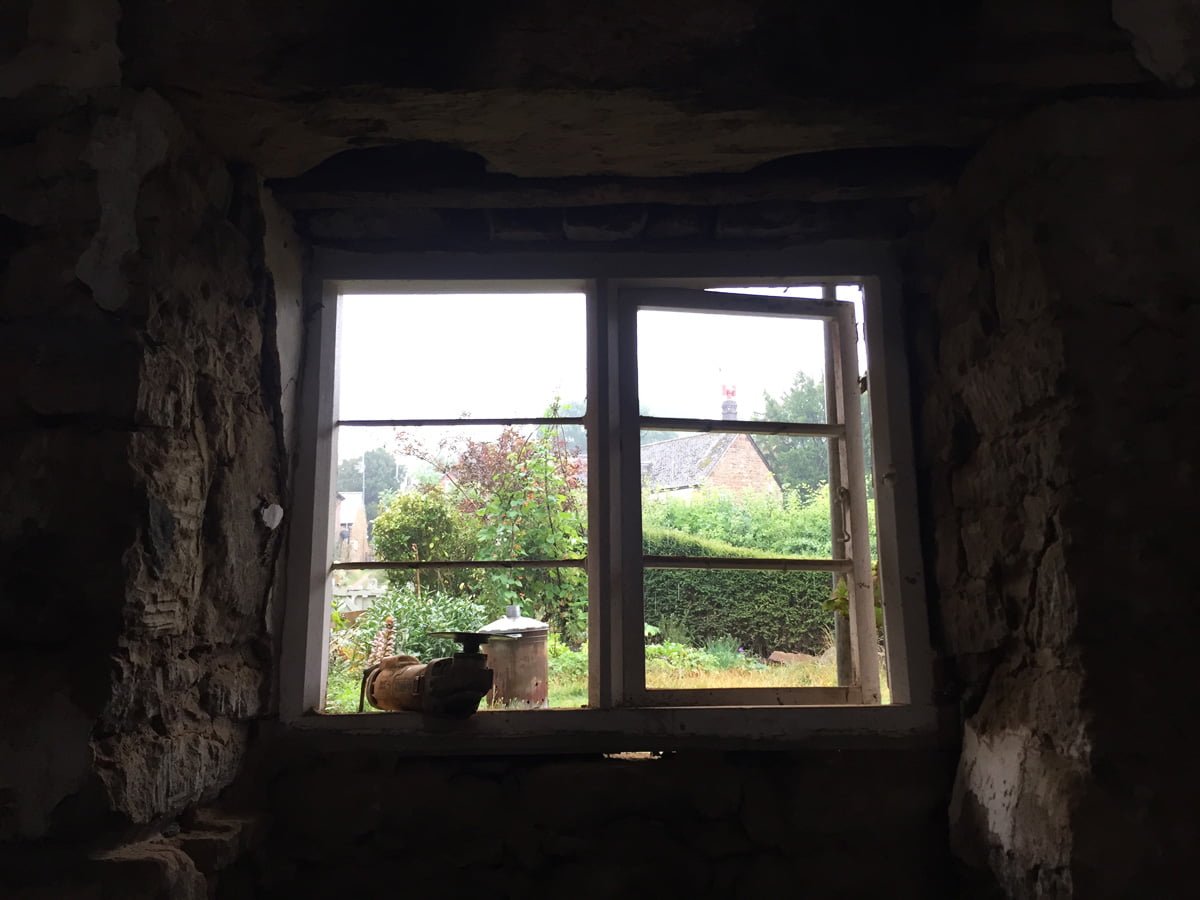 The study window is also an empty shell with no glass now!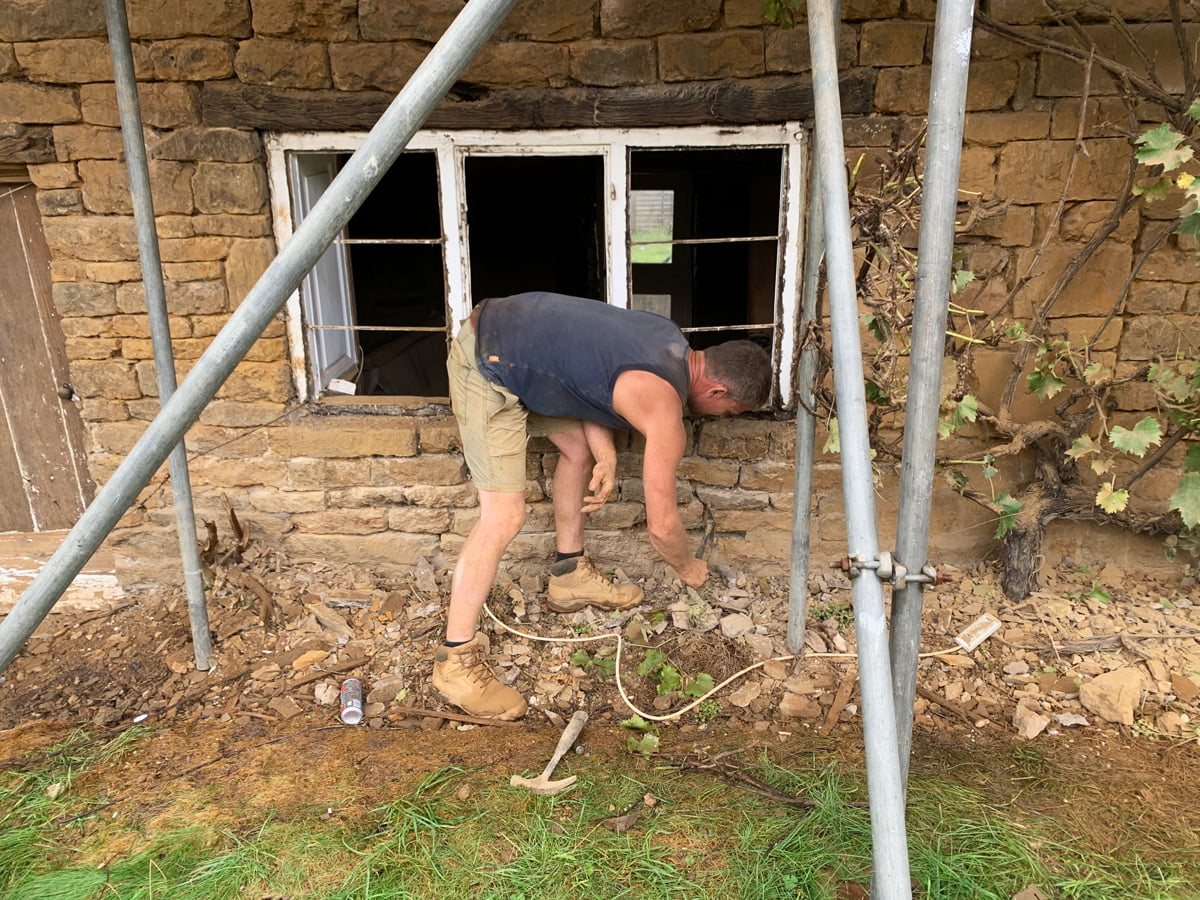 Tom is finishing off the front wall, raking out the remainder of the cement pointing. It is looking like a different house, finally we can see the beautiful stone that's been hidden behind cement for years.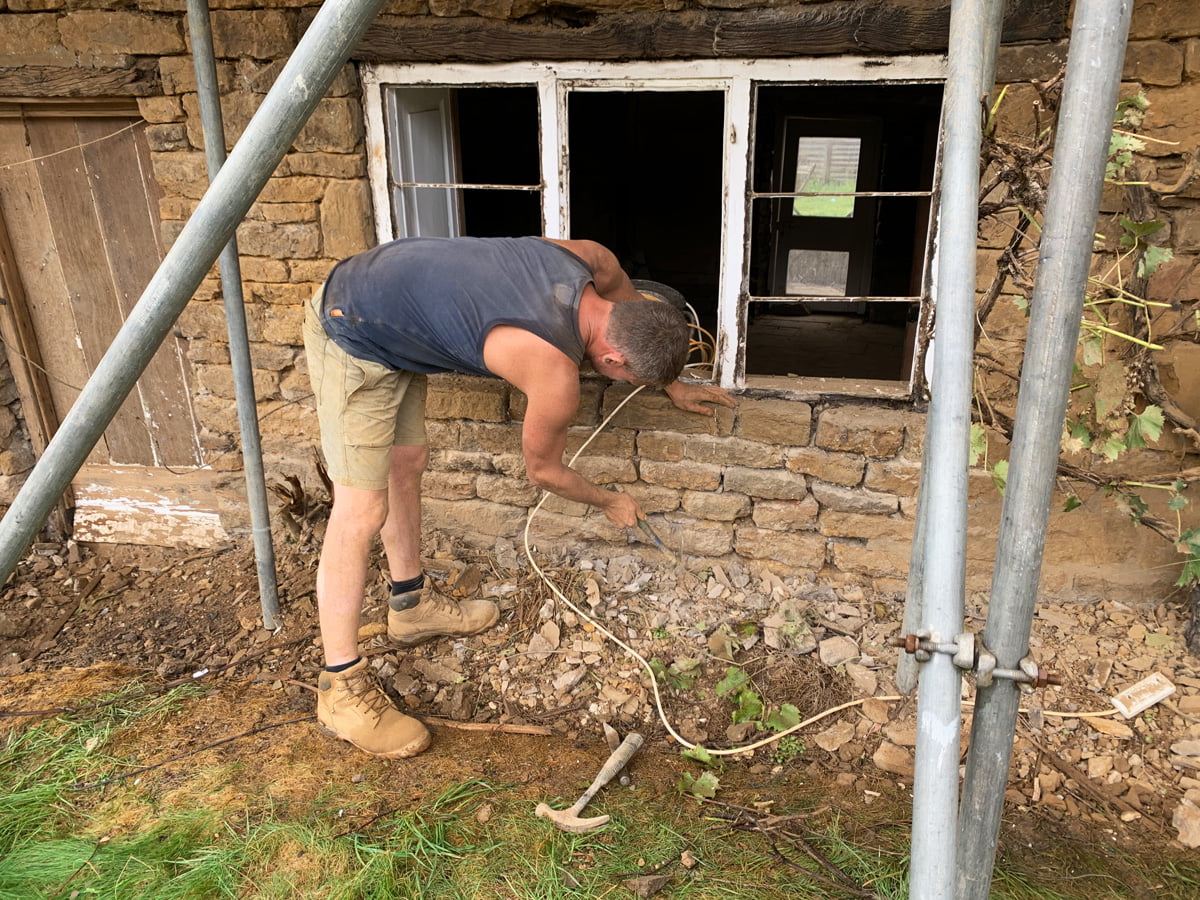 All the cement pointing needs to be removed by hand with a pick axe, as is the traditional way, so it is not a quick job (unless Tom is doing it of course!) Only the very toughest areas of cement, where it is more like concrete and cannot be removed by hand, gets removed with an angle grinder. This is a last resort though as it creates straight edges in the pointing, this is not natural on an old wall where the stone was originally cut by hand, not by machine.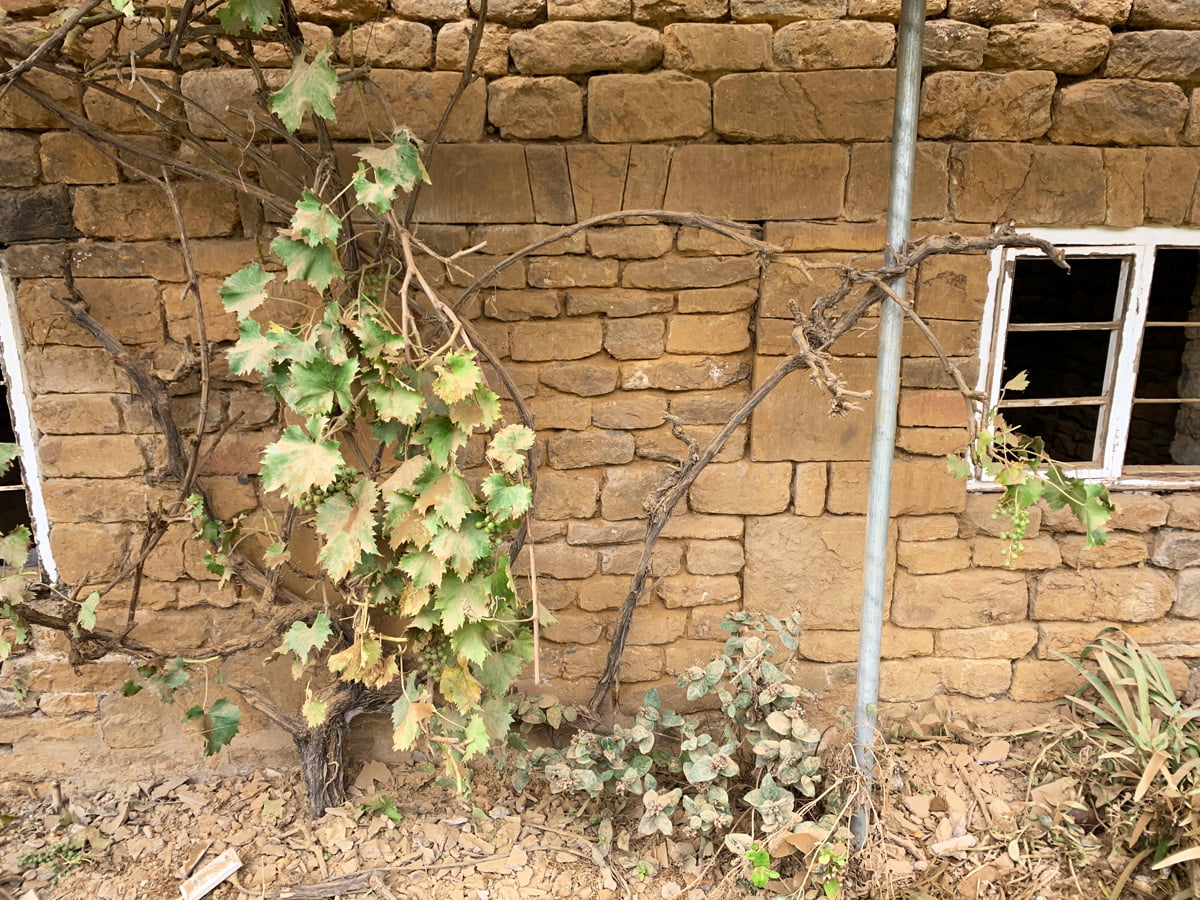 The old blocked up front door that we've never really seen in full. It's been hidden behind the grape vine and a few layers of cement. The stone here is very different to the rest with large stones used around the doorway and a stone lintel above (rather than an oak lintel).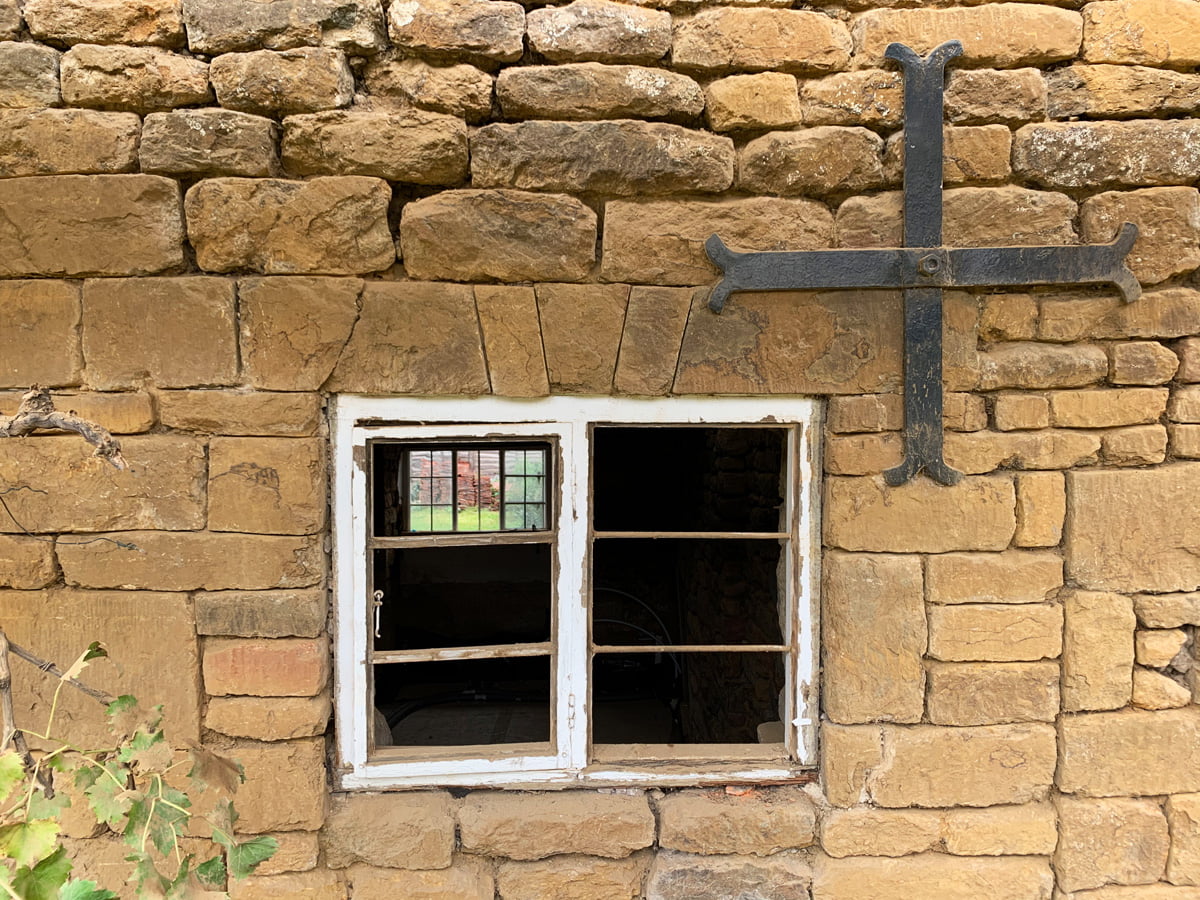 The study window also with a stone lintel (that is cracked). There will be some helibars installed in the wall above to support the cracked lintel and strengthen this wall.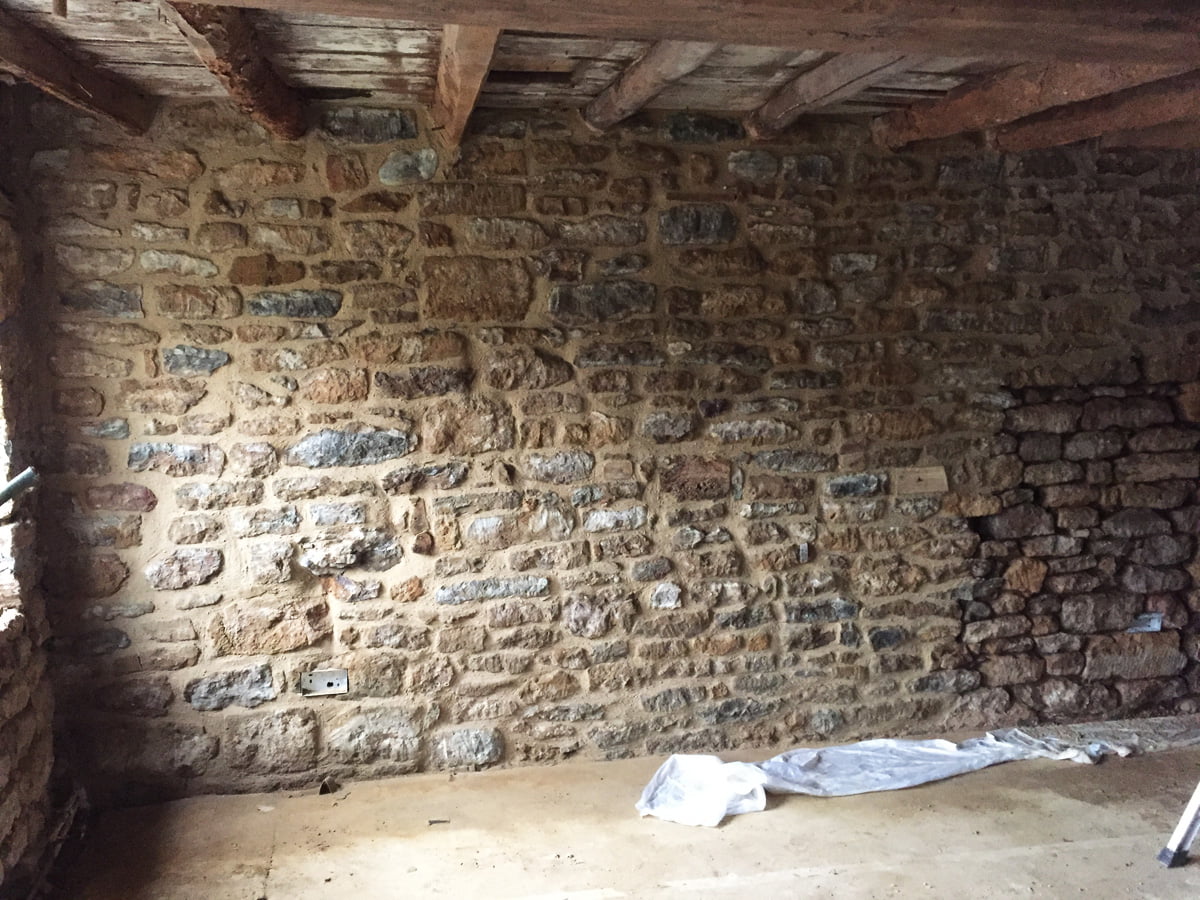 Chris has done a fabulous job on this wall. The lime pointing has now been knocked back and blends into the stone beautifully. We love this.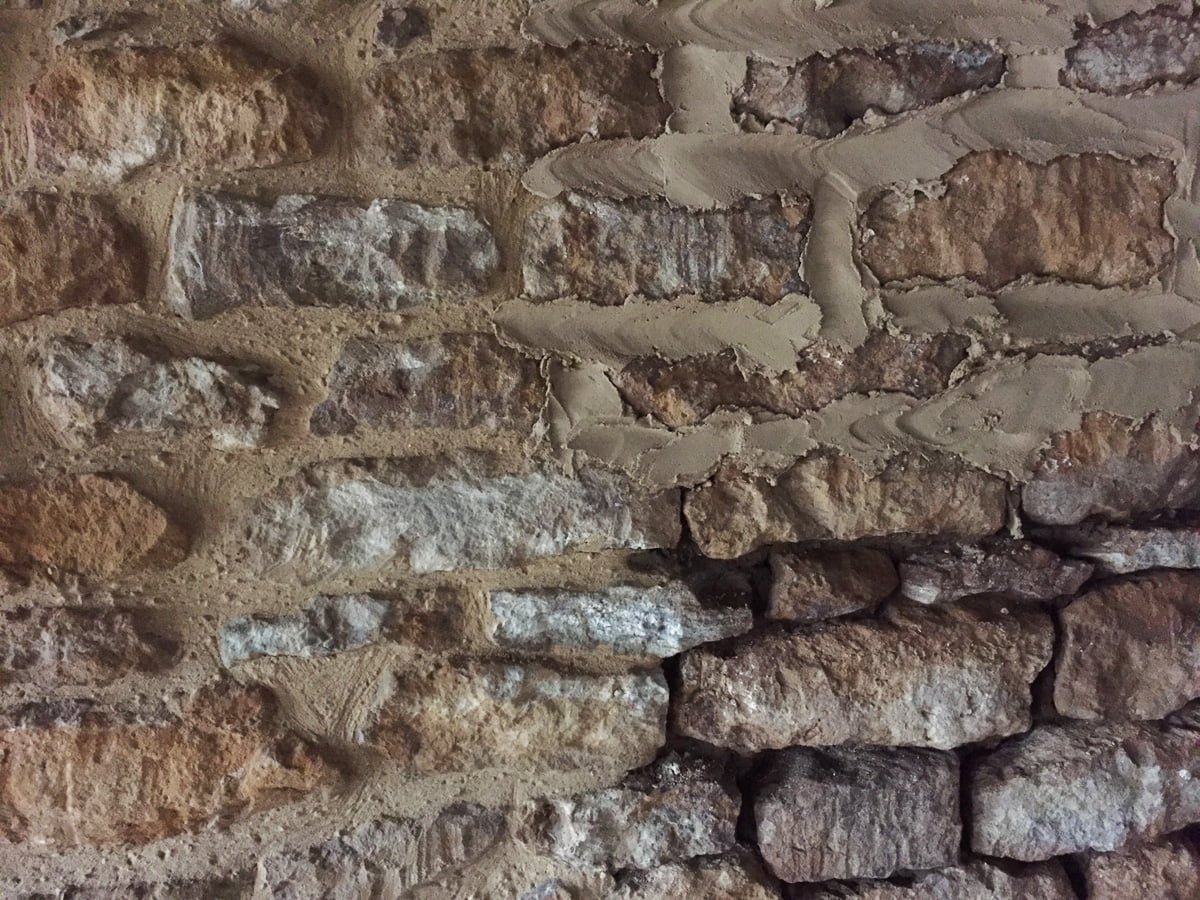 The pointing is using Heritage Natural Hydraulic Lime (NHL 3.5), this allows the walls to breath but is also flexible (opposed to the rigid concrete) so will move with the walls rather than cracking. Our house doesn't have any foundations and is built on clay, and the ground rises and dips seasonally due to the water content in the clay (expands when wet, contracts when dry). The house was originally designed to move with this, up until the cement was added inside and outside… It will be able to flex again very soon 🙂