Could this really be the last of the cement in this side of the house?
The brick and cement wall built on the side of the chimney breast to support the tie beam can now be removed. The tie beam has been extended and built back into the wall and steels added to strengthen it, so our structural engineer has given us the go ahead to remove this brick in-fill.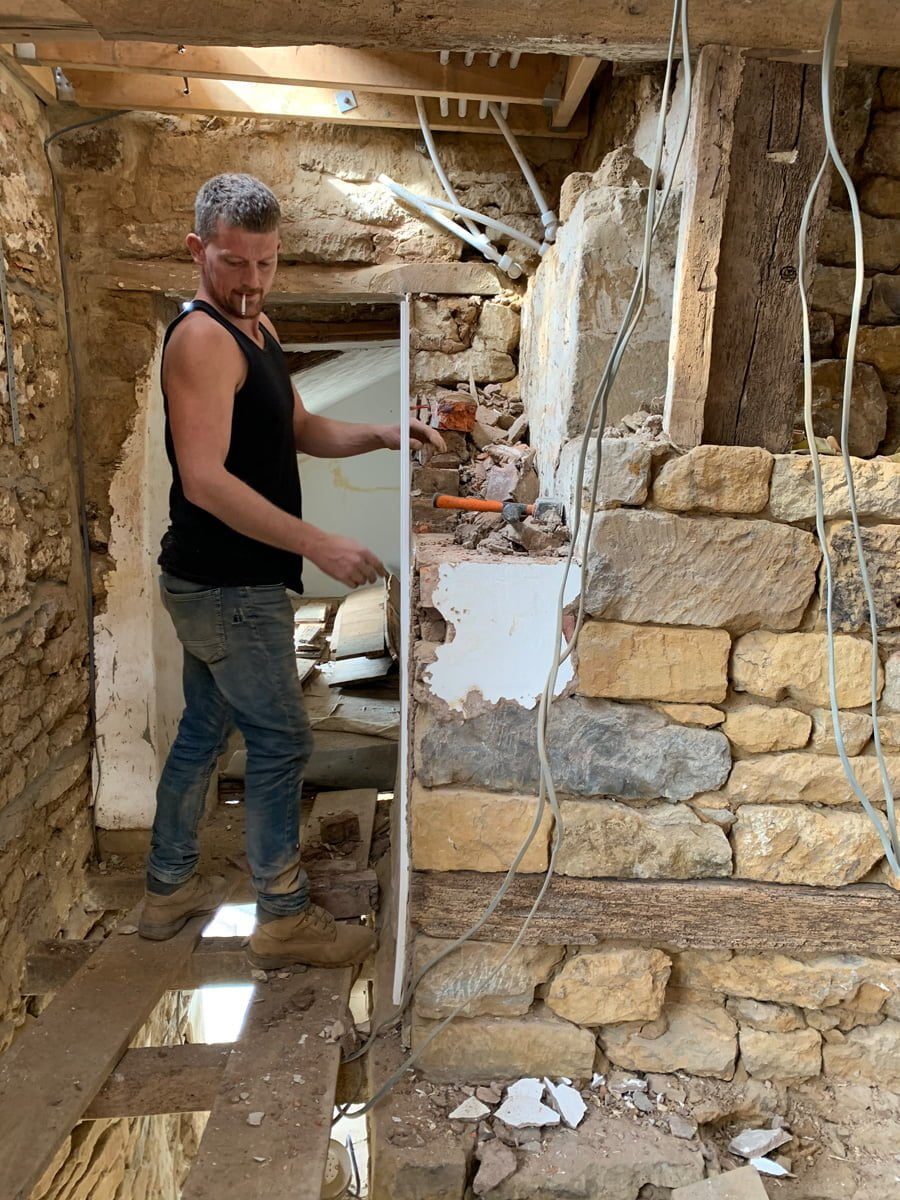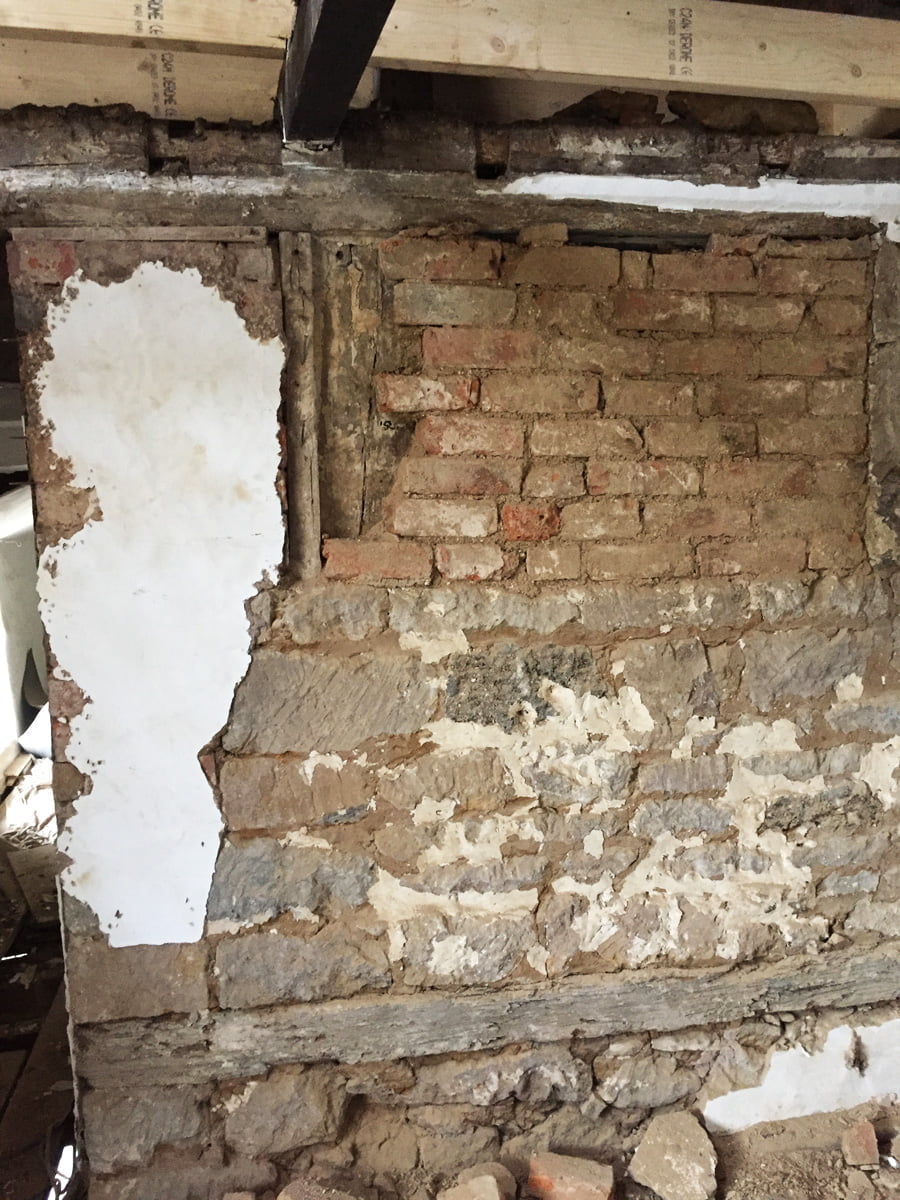 The same wall when we first uncovered it back in July.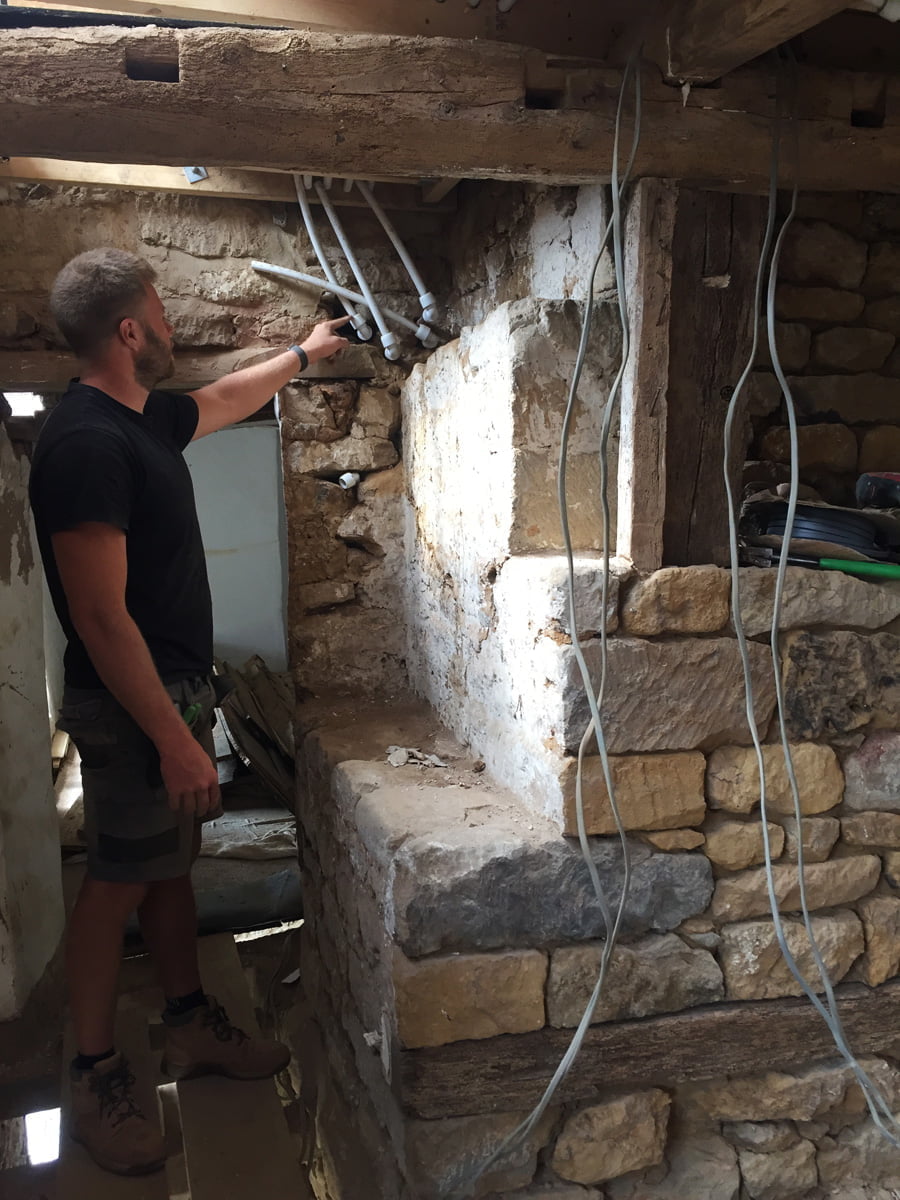 Sam working out where best to route his electric cables.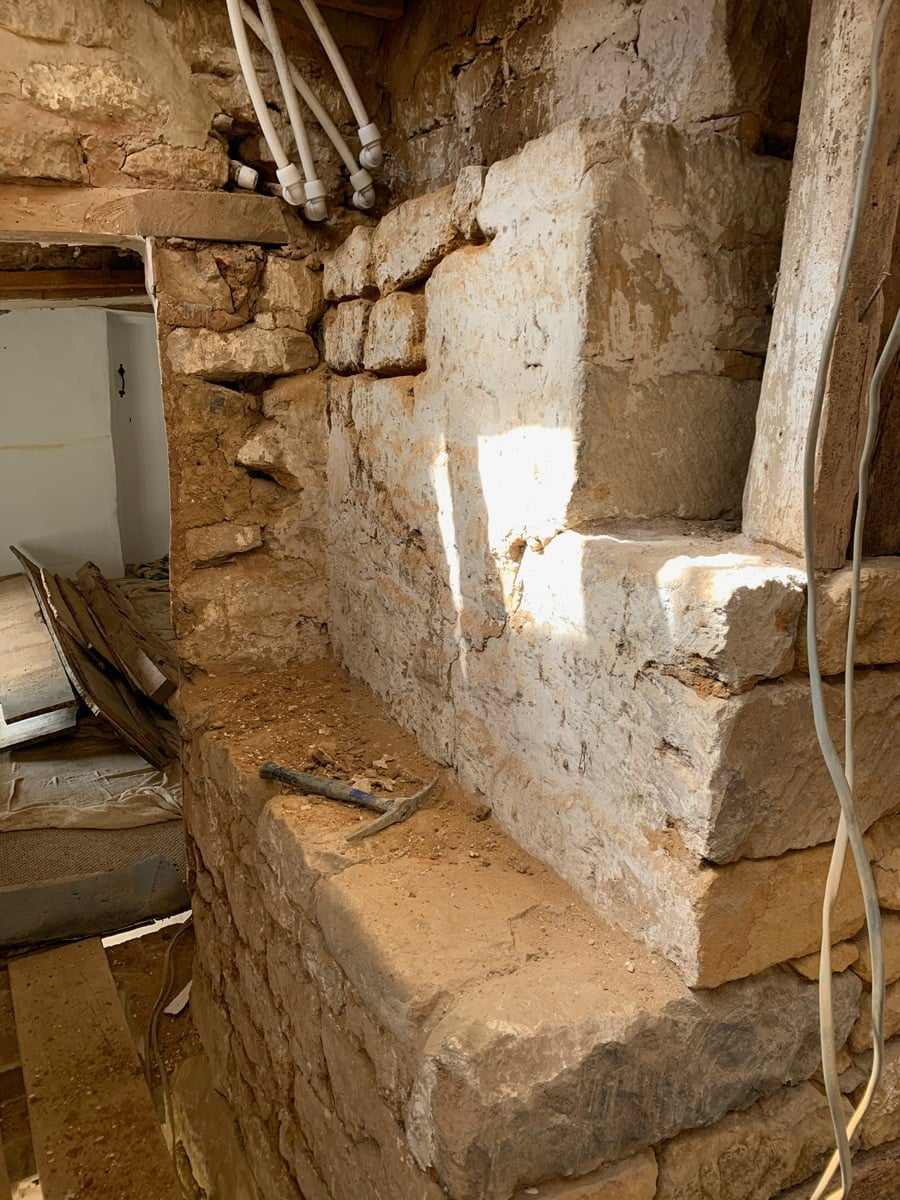 As this part of the chimney breast was covered over until now, it didn't get cleaned by the soda blasting so the pointing needs to be removed and the stone will need cleaning up.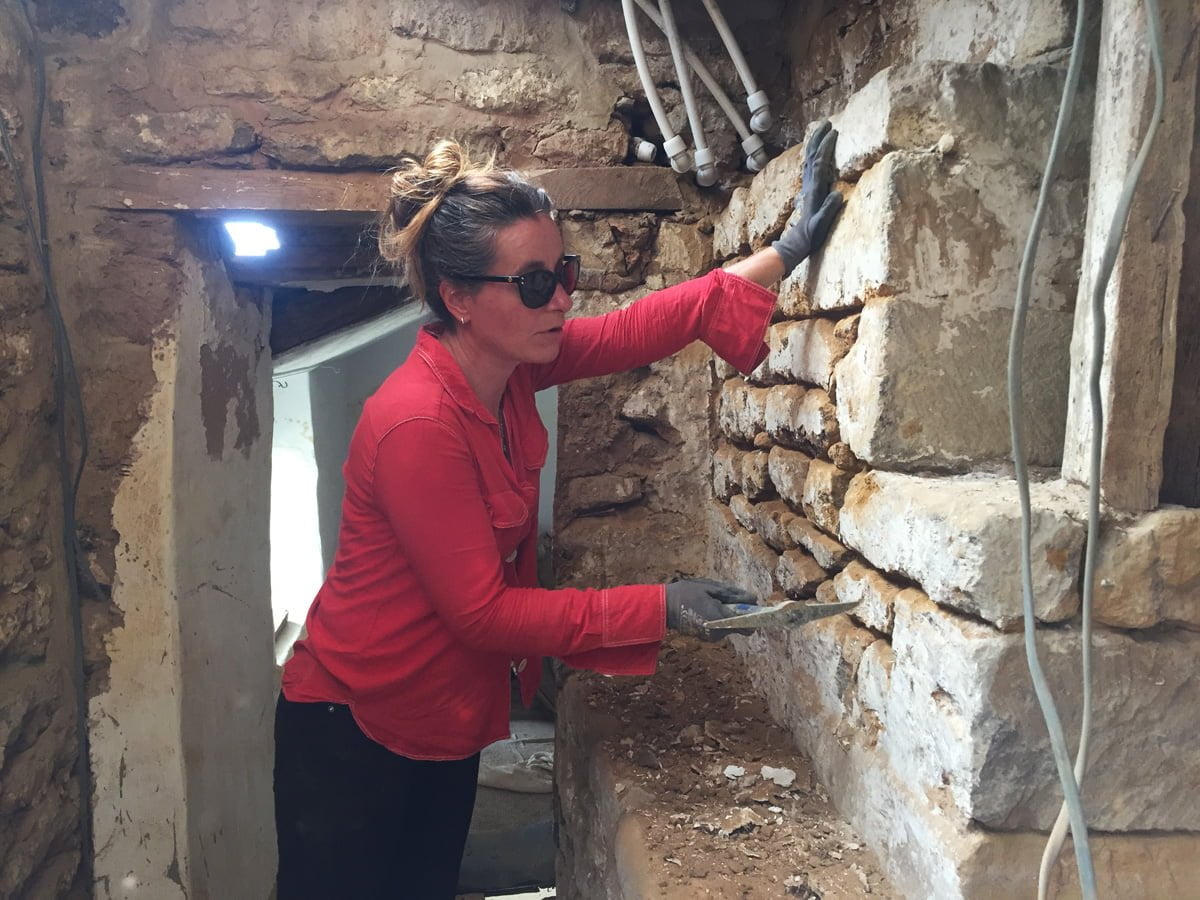 Cat raking out the pointing. Apparently sunglasses are good enough eye protection on a building site.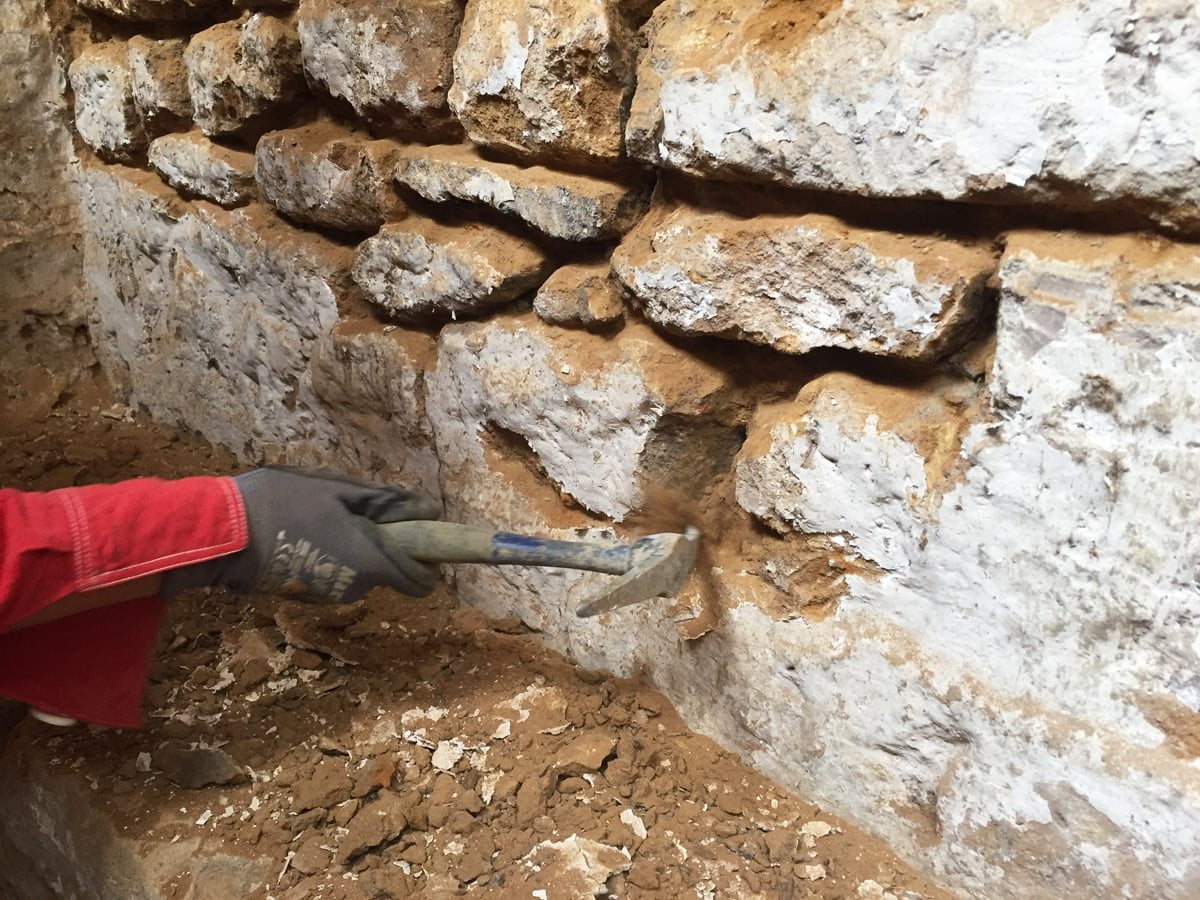 Action shot.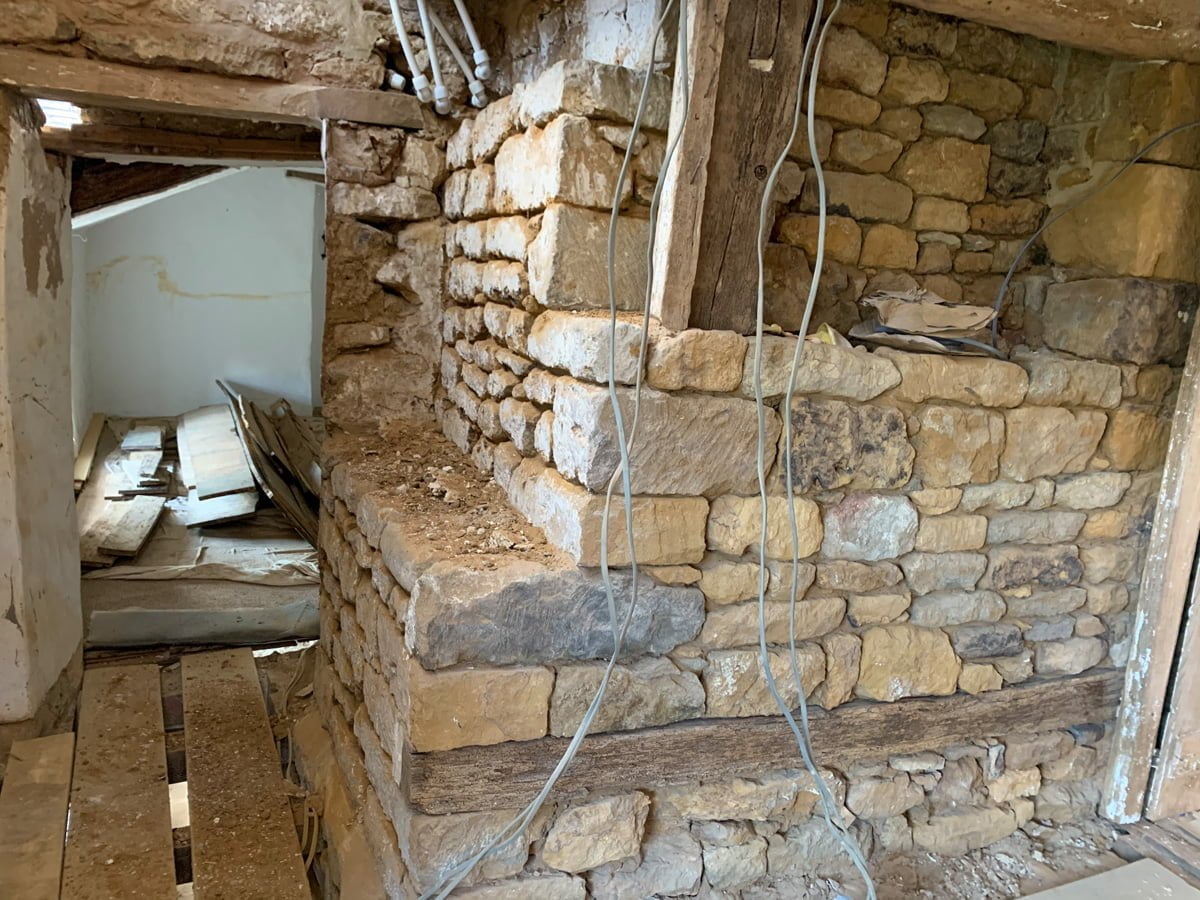 This is going to look amazing. What a feature!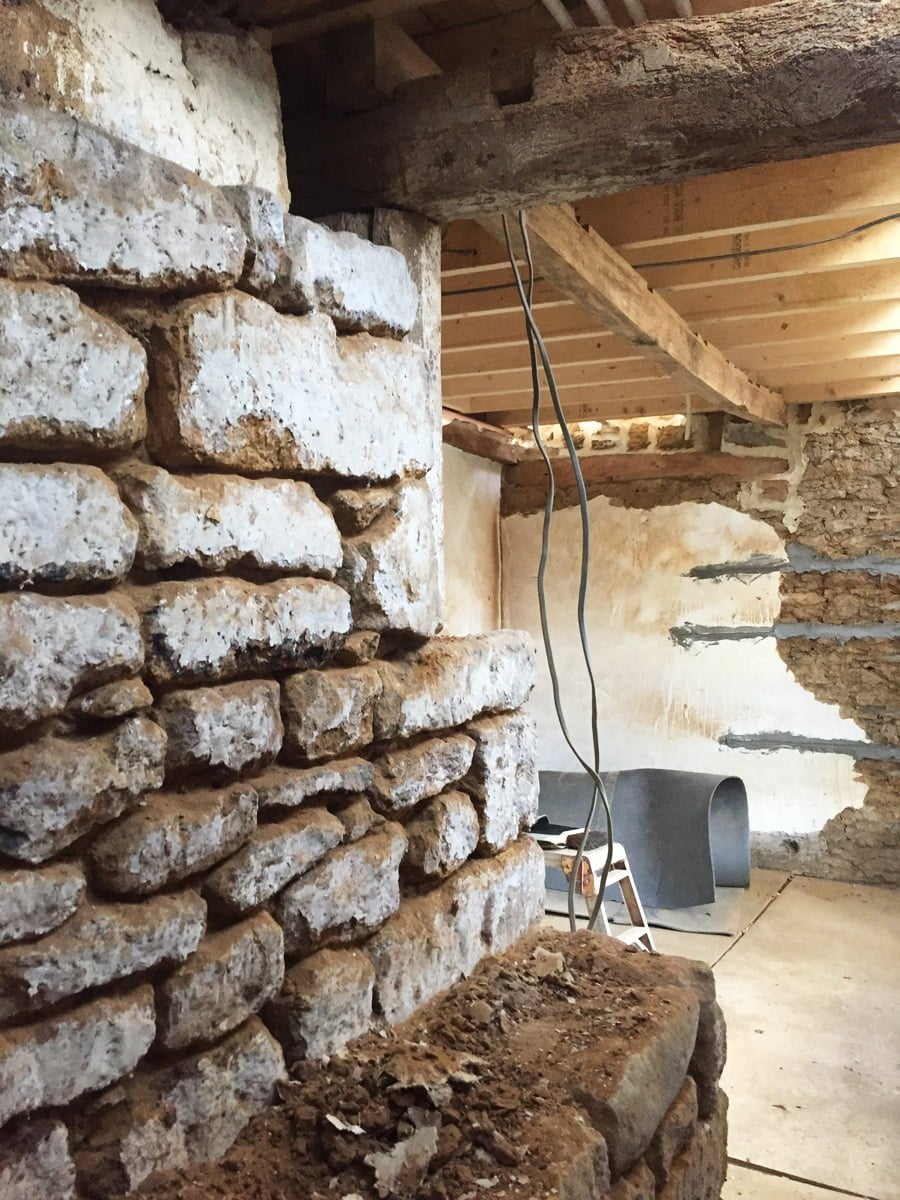 Looking from Cat's bedroom doorway.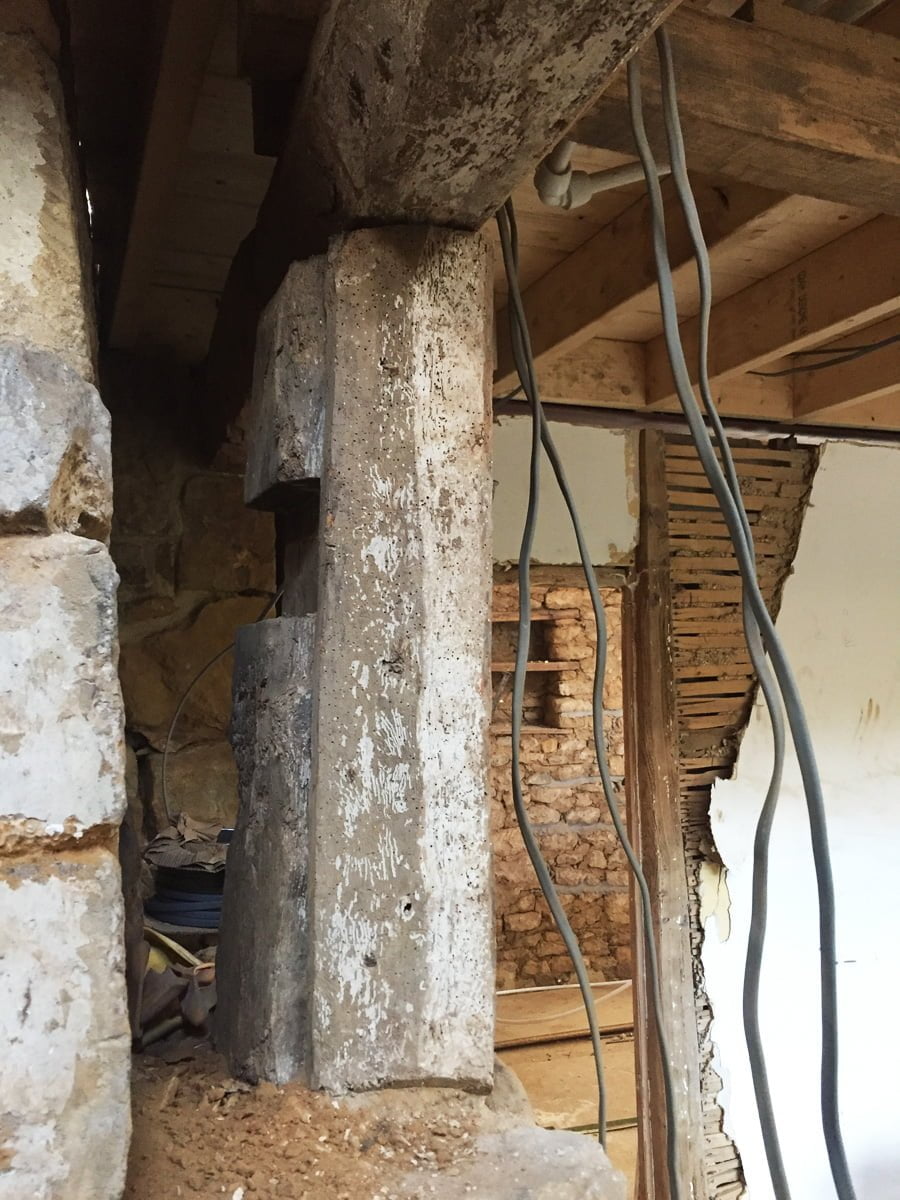 The old timber post that was added to support the tie beam is still doing its job, the structural engineer is happy that this is strong enough.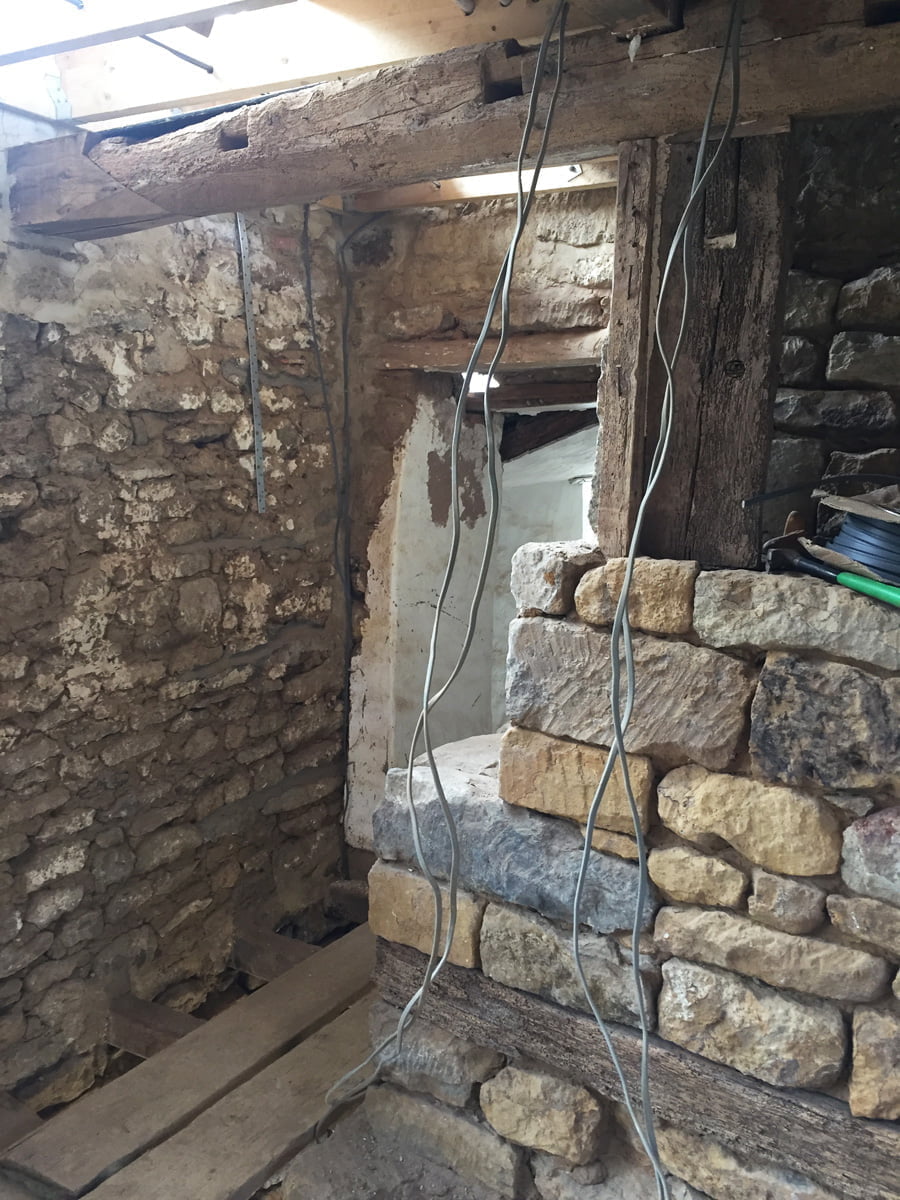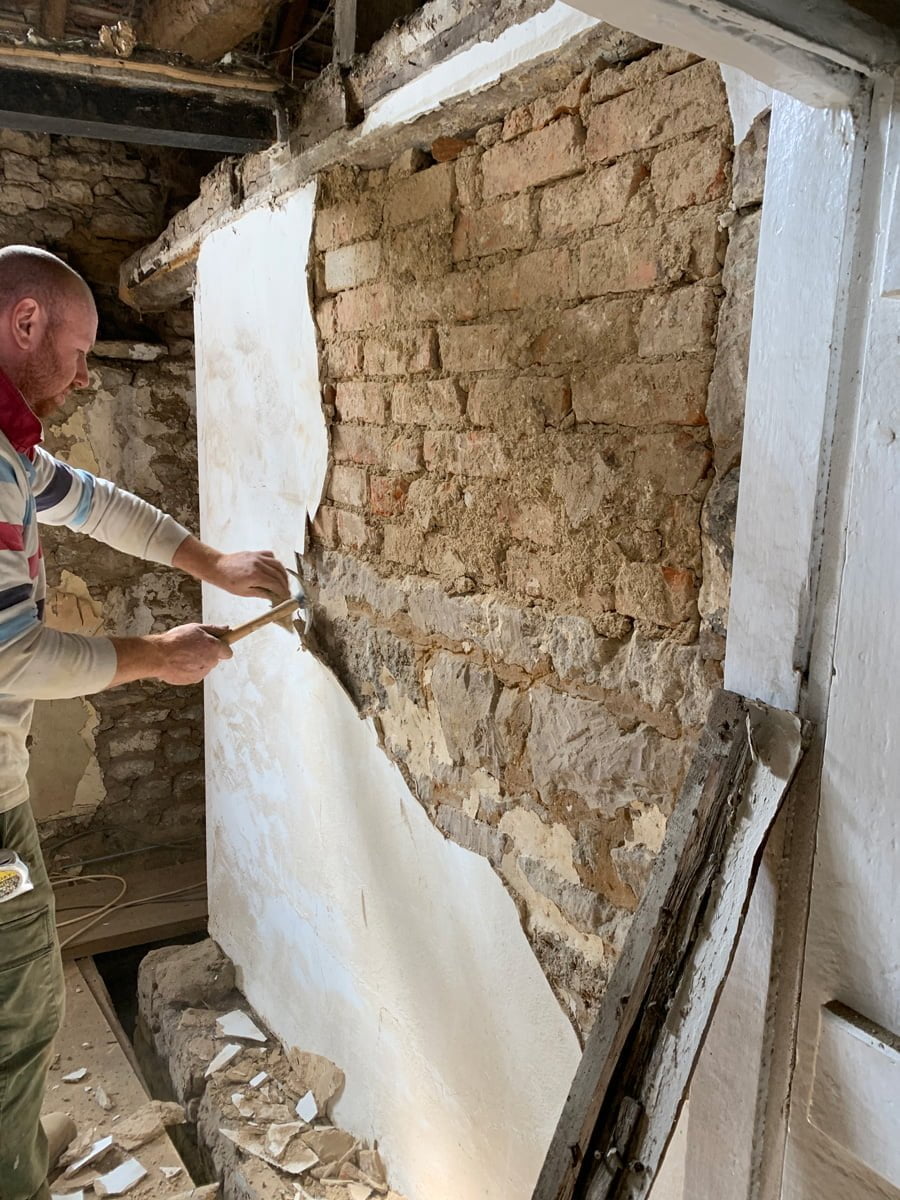 The wall as it was being uncovered in July by Dan.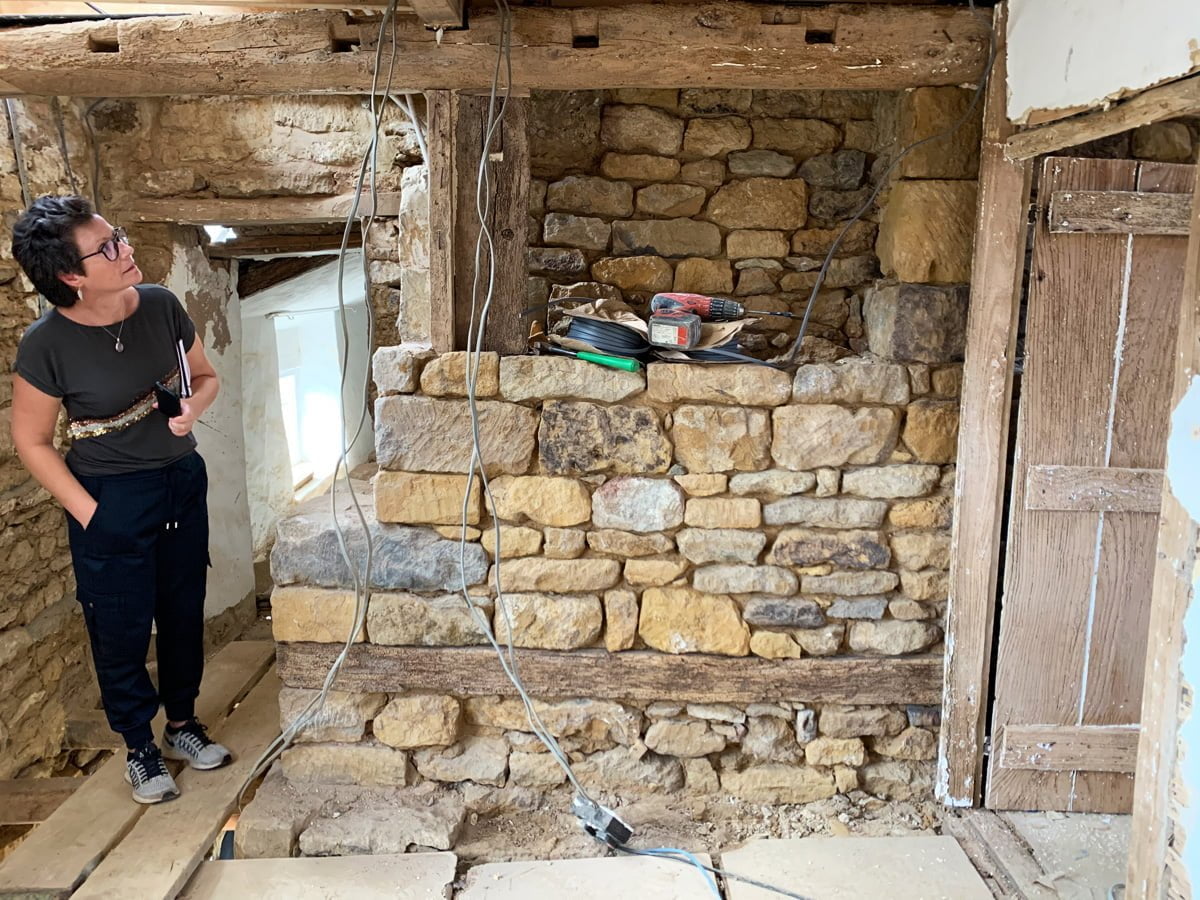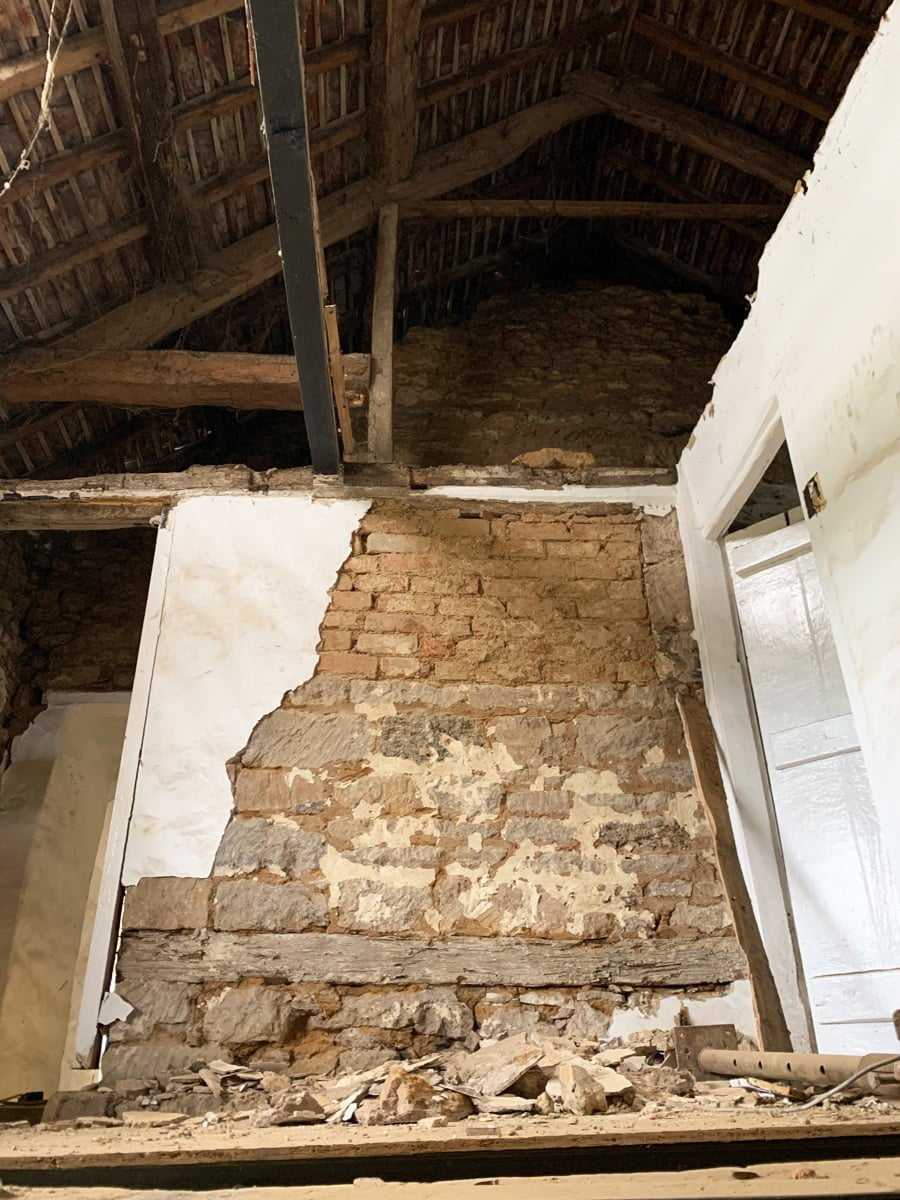 It looks so different.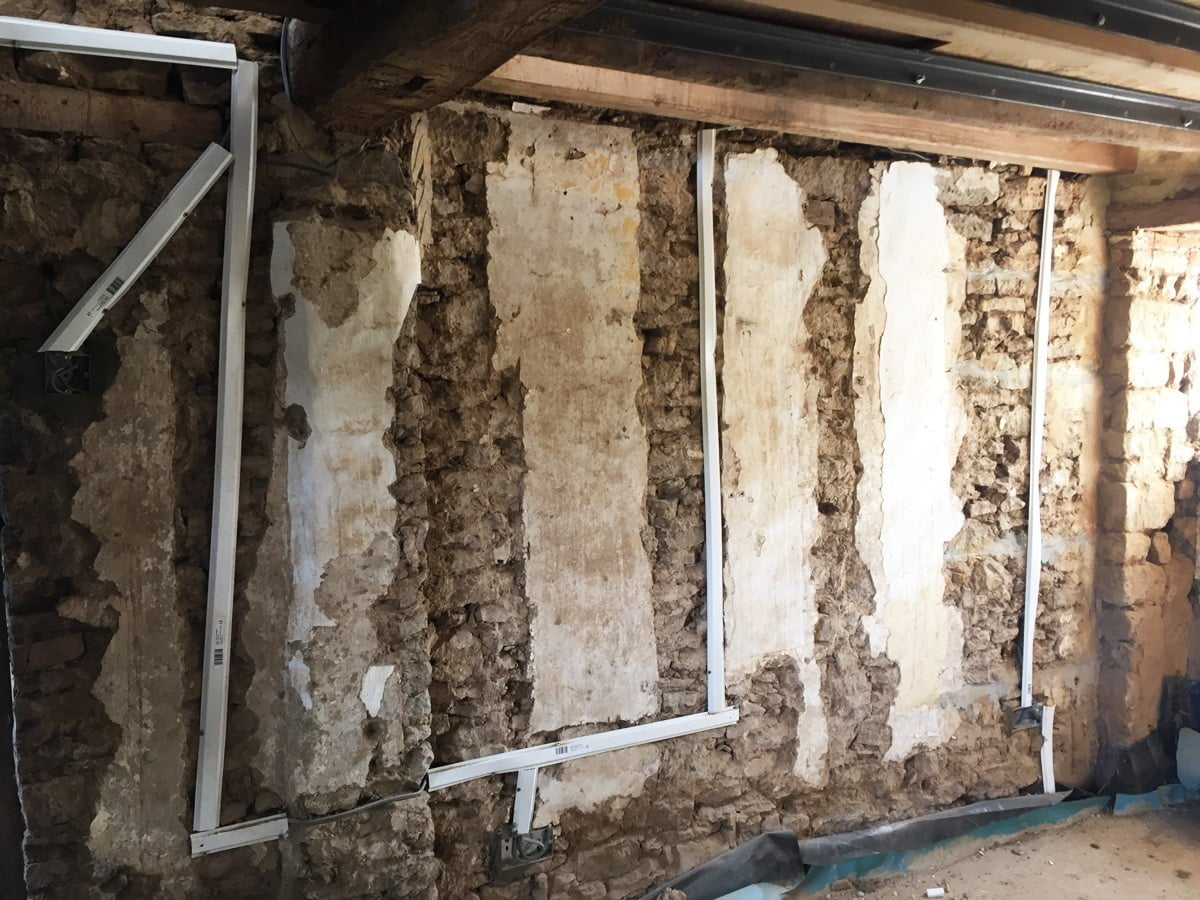 Sam has been busy joining up all the sockets with more cable today. This will all be hidden within the lime plaster.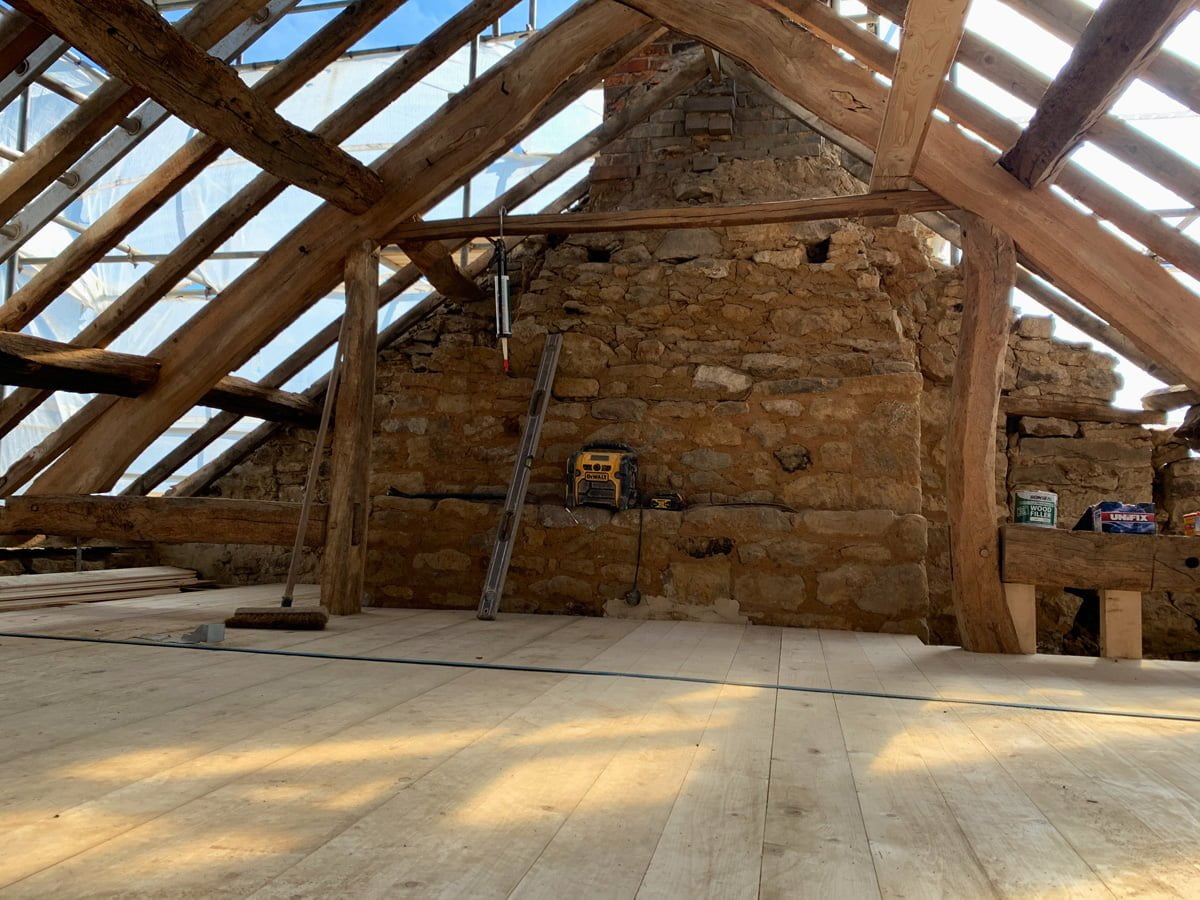 Look at the attic floor! It's beginning to look like a proper room.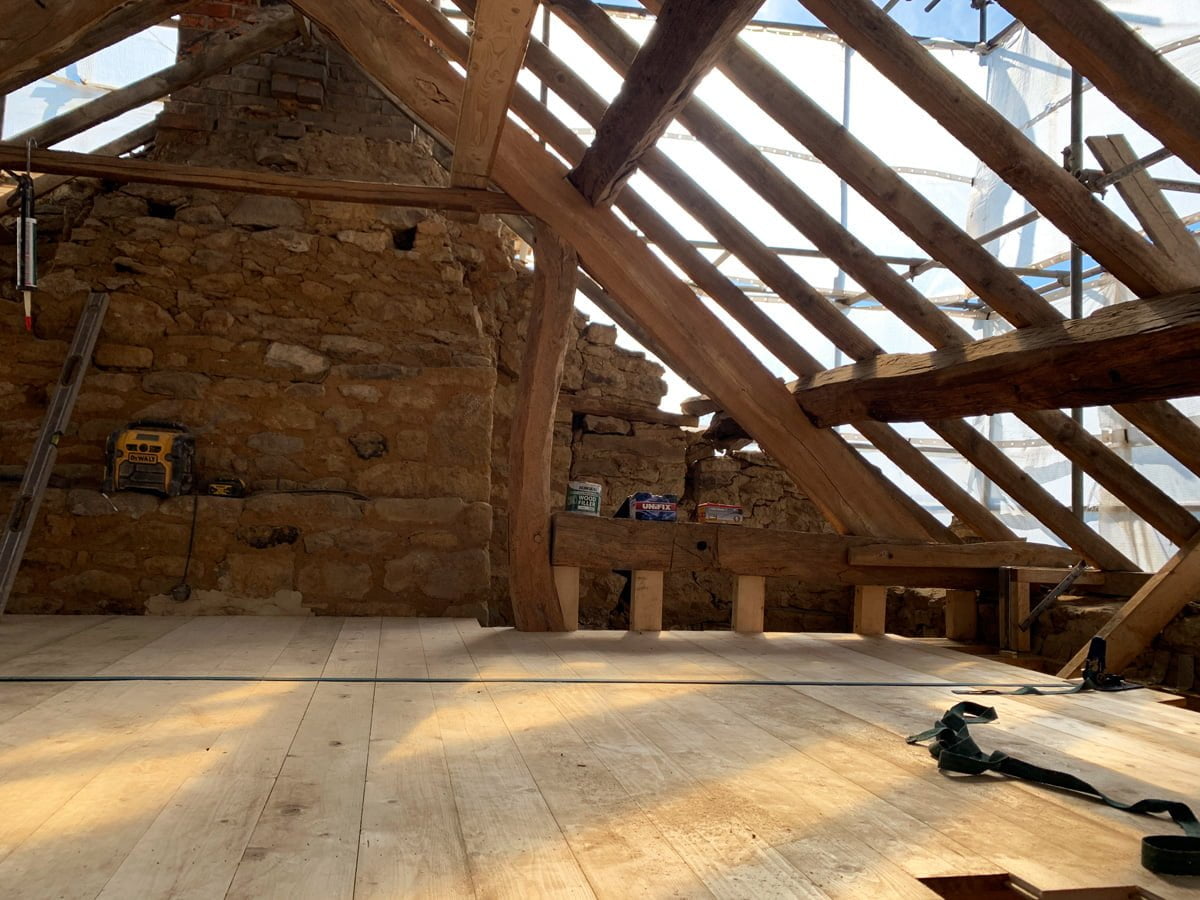 Would still like to have a glass roof…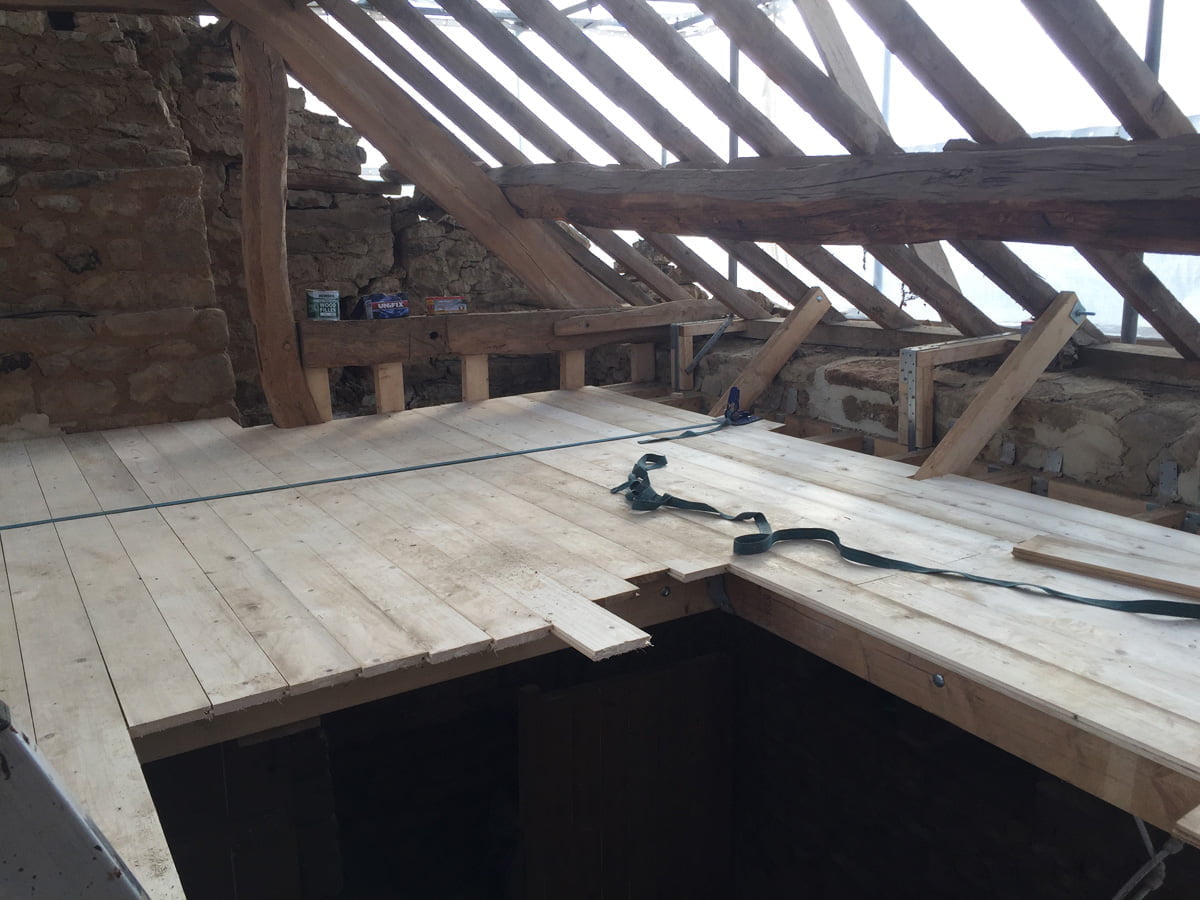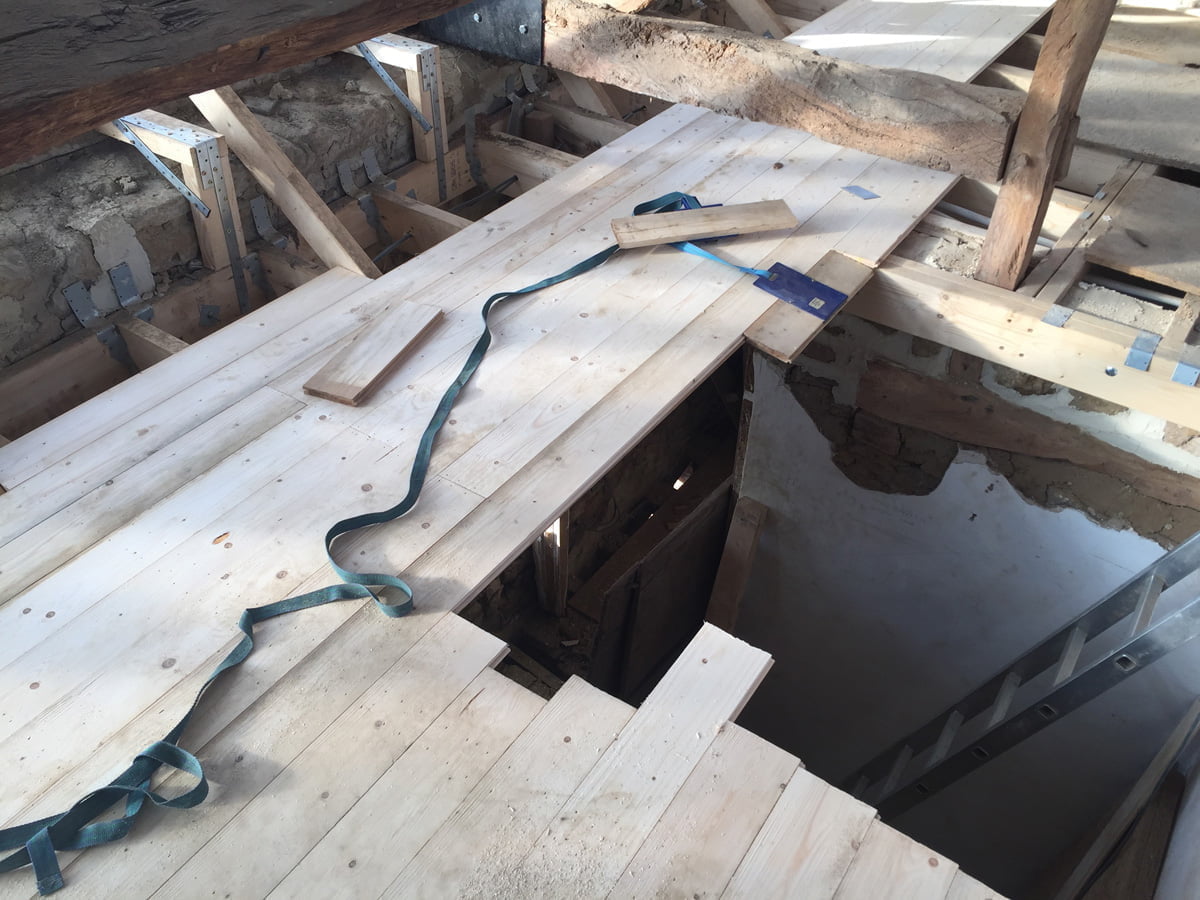 This is where the staircase will ultimately be (we can't afford to put this in at the moment so it will have to wait until we can…)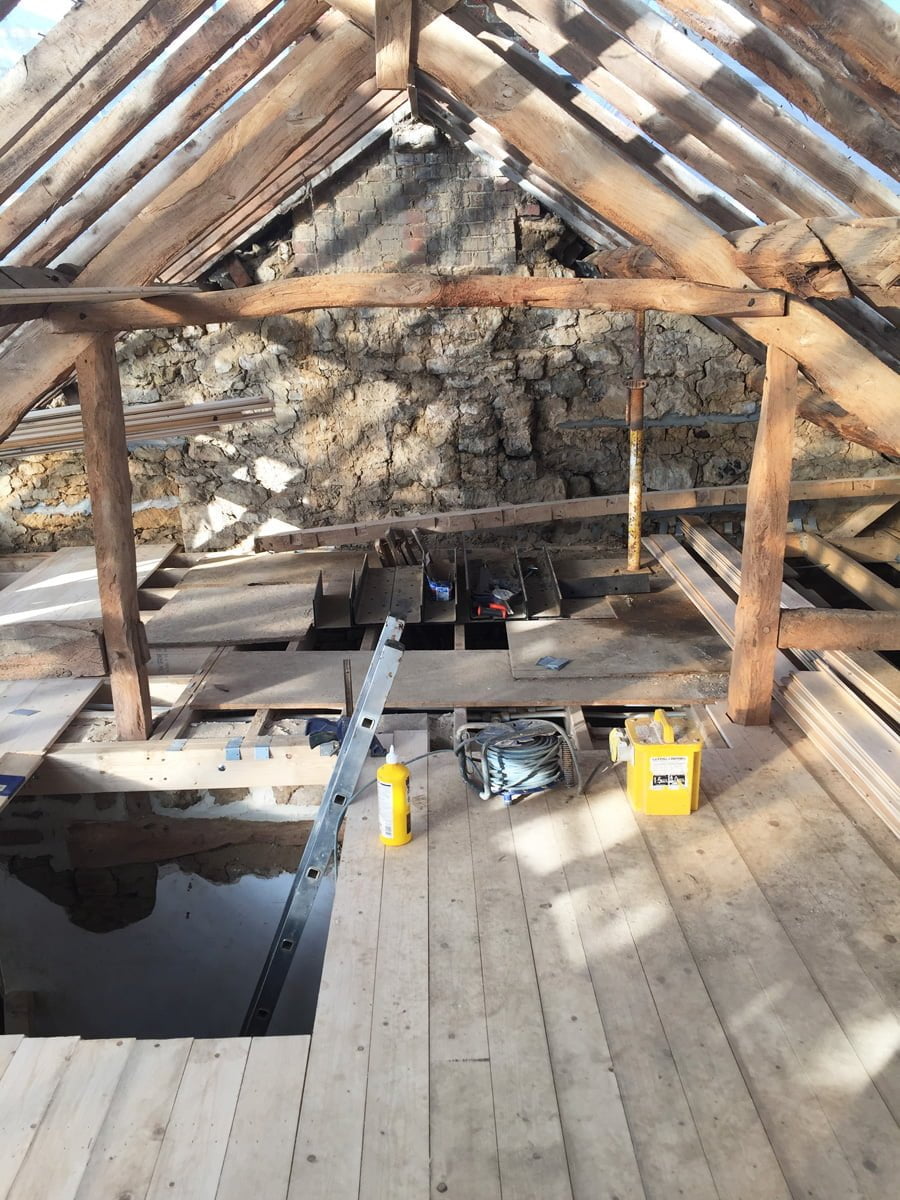 The new floorboards are glued together and pinned to the joists underneath.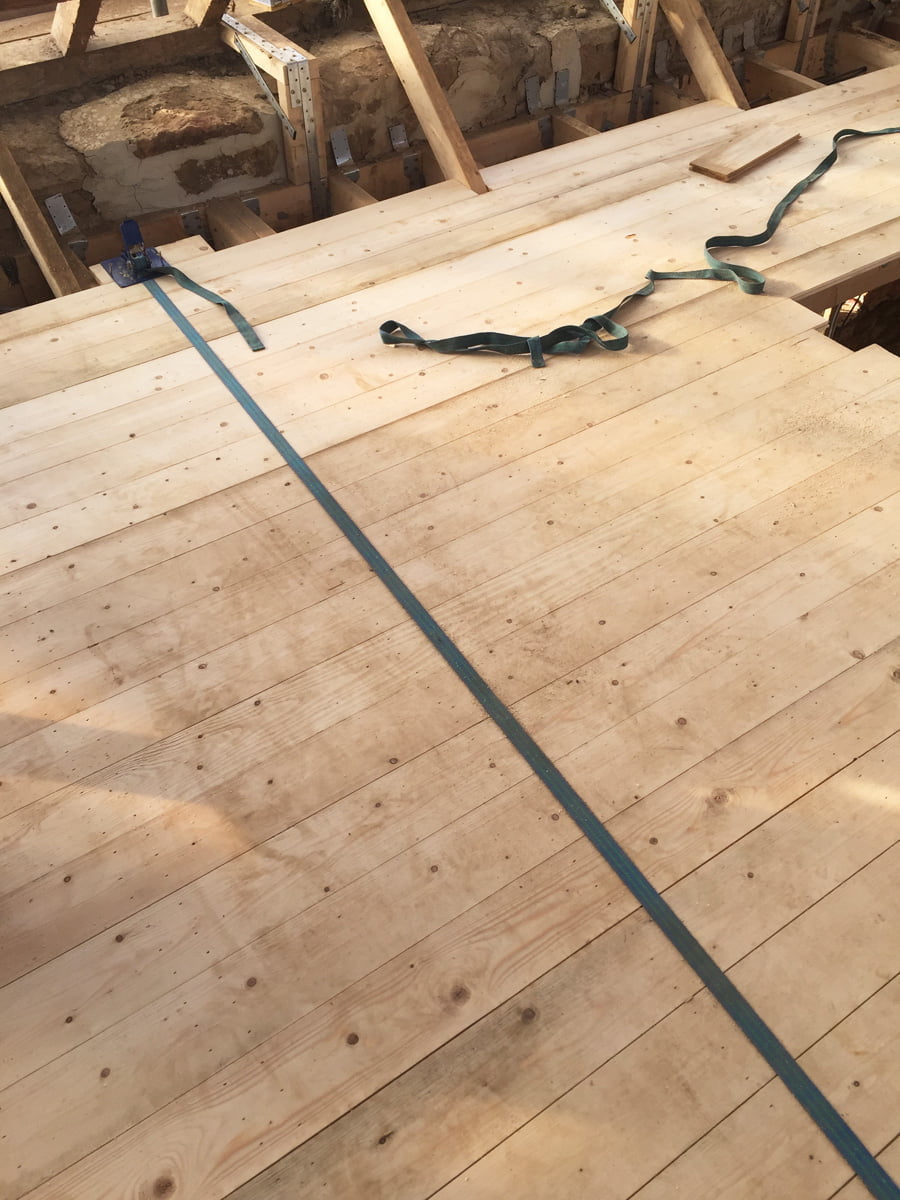 The ratchet strap is used to hold all the floor boards tightly together until the glue is dry.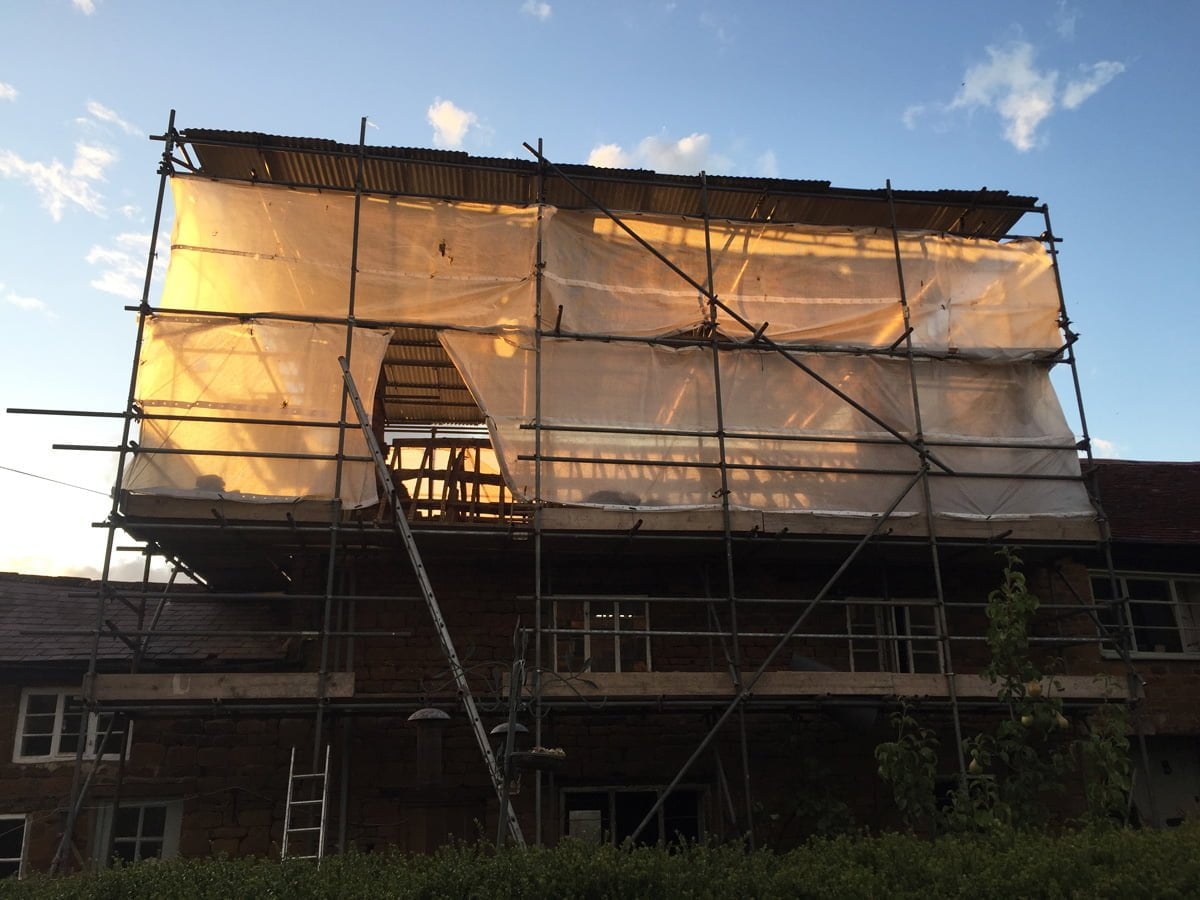 Beautiful sunset amplified through our scaffolding.