We had help this weekend from our older sister, Lucy (also our historical oracle), who came over to help out with the house. Some tasty food was consumed and Prosecco drunk to celebrate seeing each other again.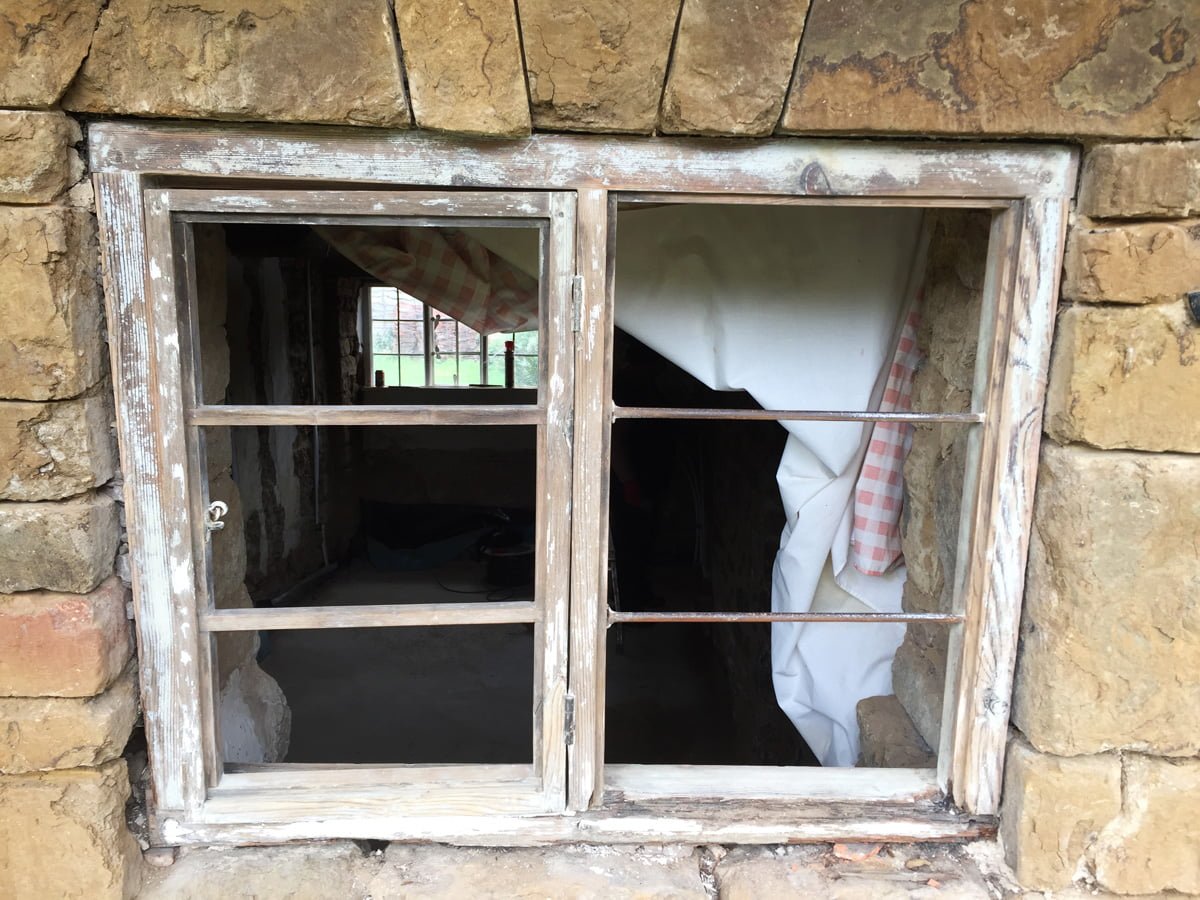 Lucy was tasked with sanding the study window to begin with.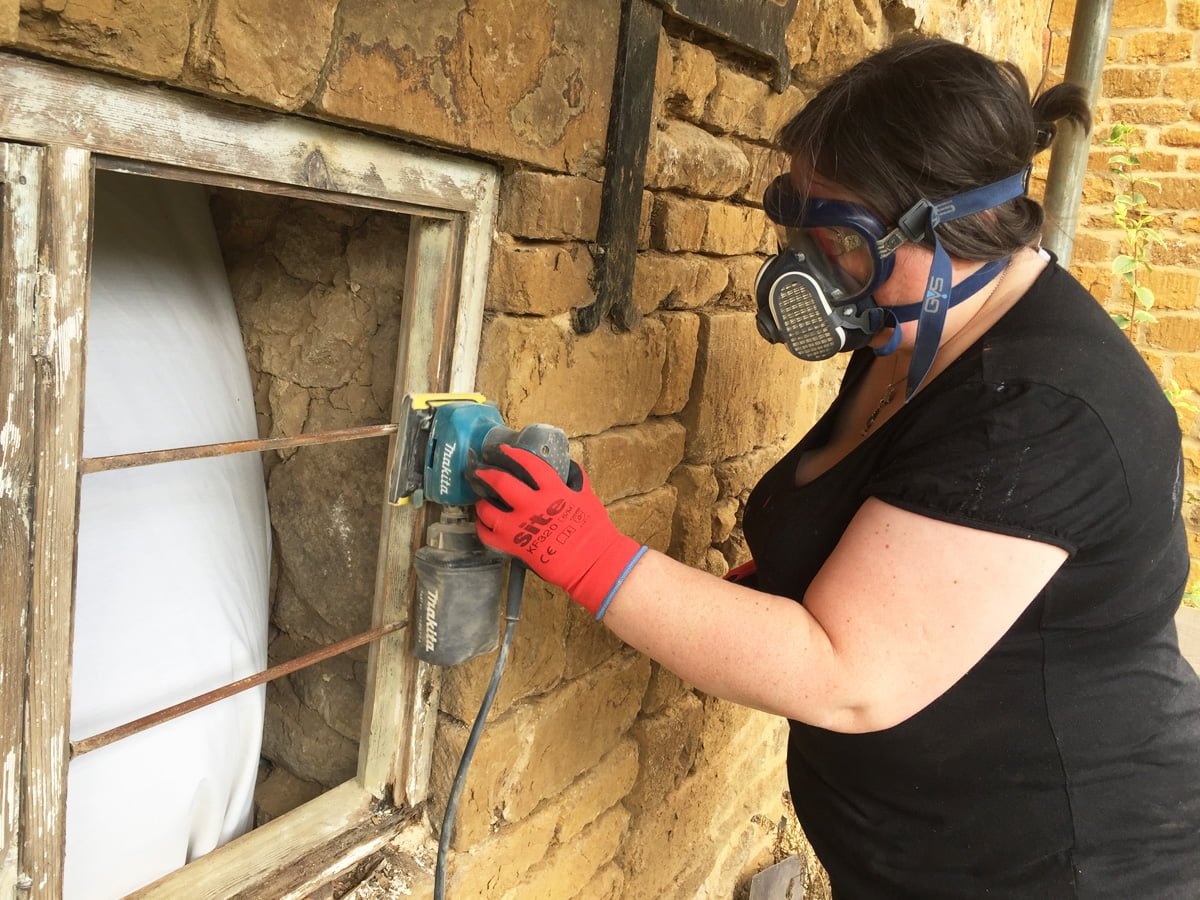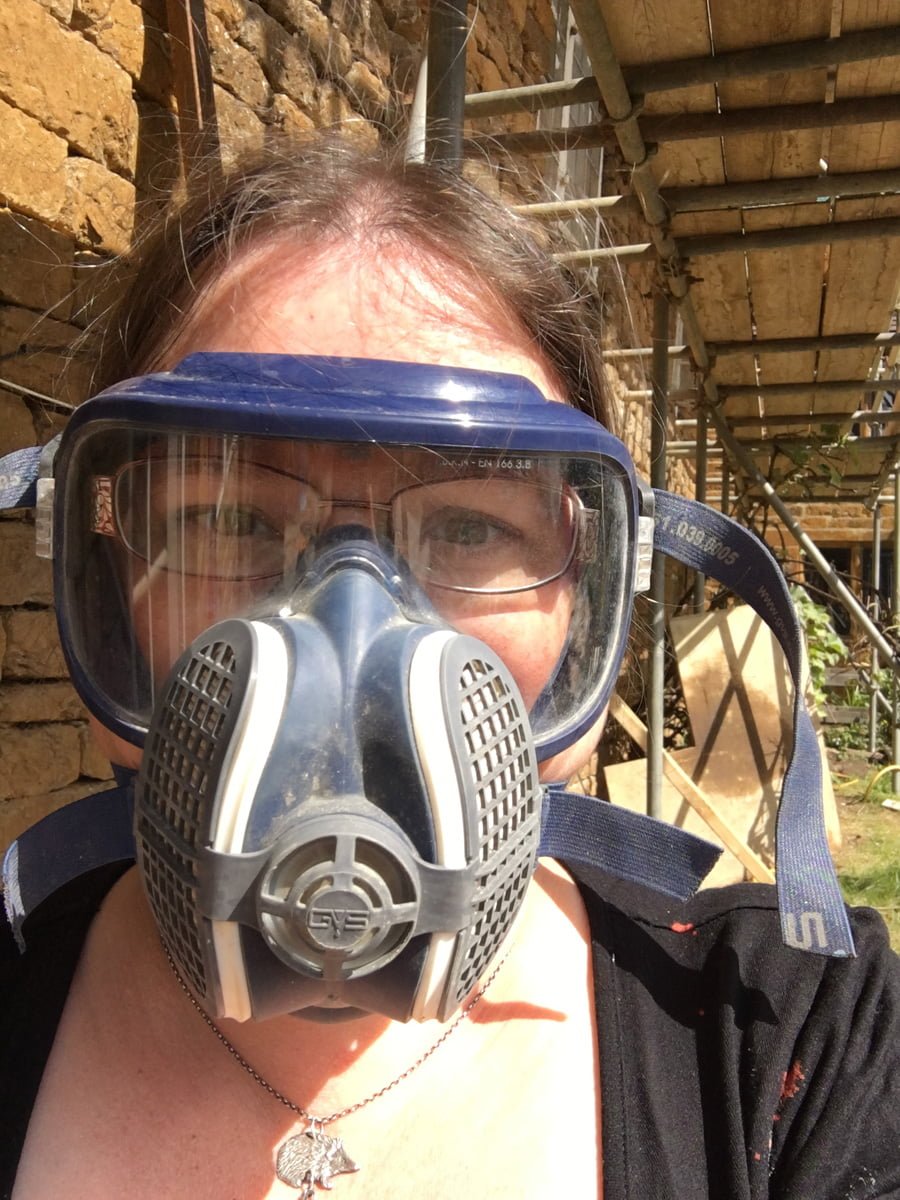 Our socially distancing masks are a bit over the top. We didn't make her wear it all weekend.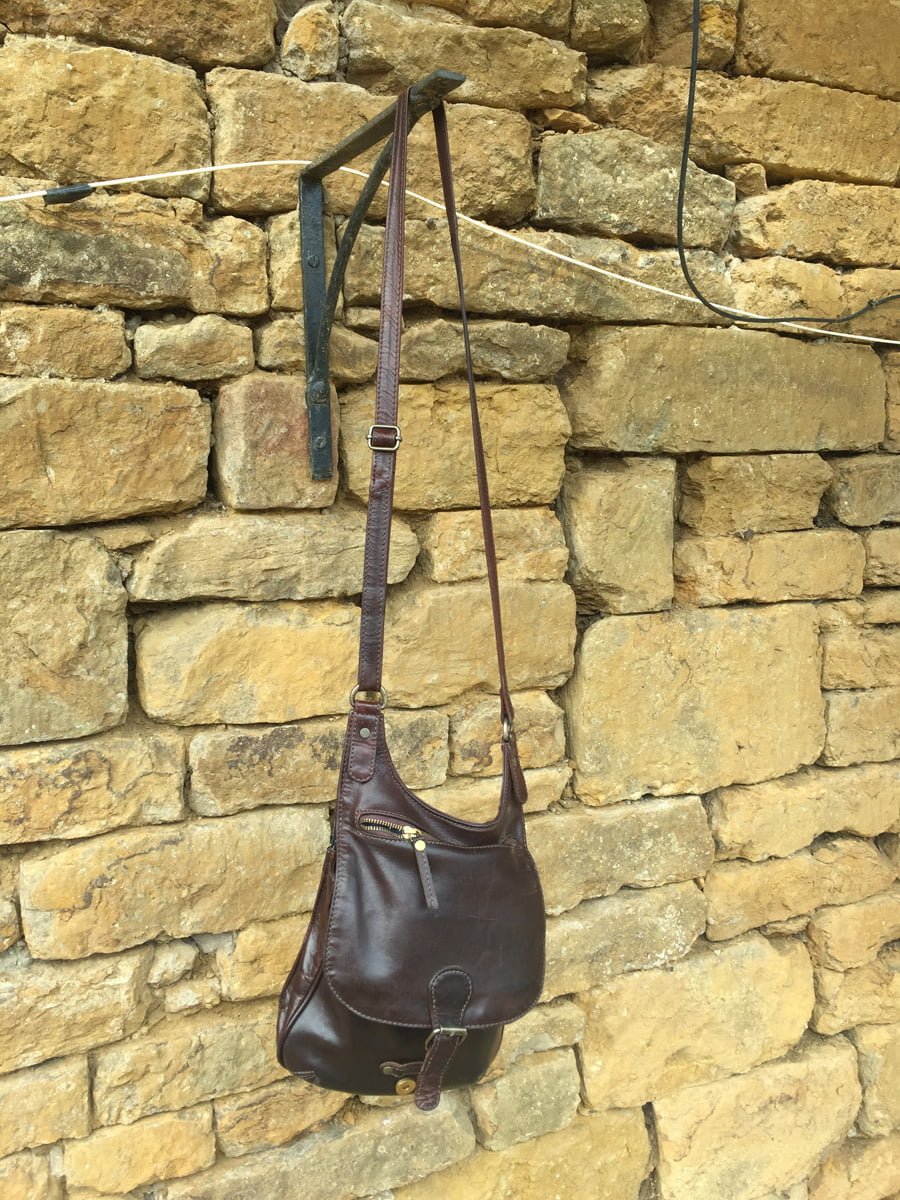 This is literally the only place to hang anything that you don't want getting dirty. It's the hanging basket bracket. On Sunday Lucy hung this inside, underneath the floor where she was making dust. Yep, she filled her handbag with dust!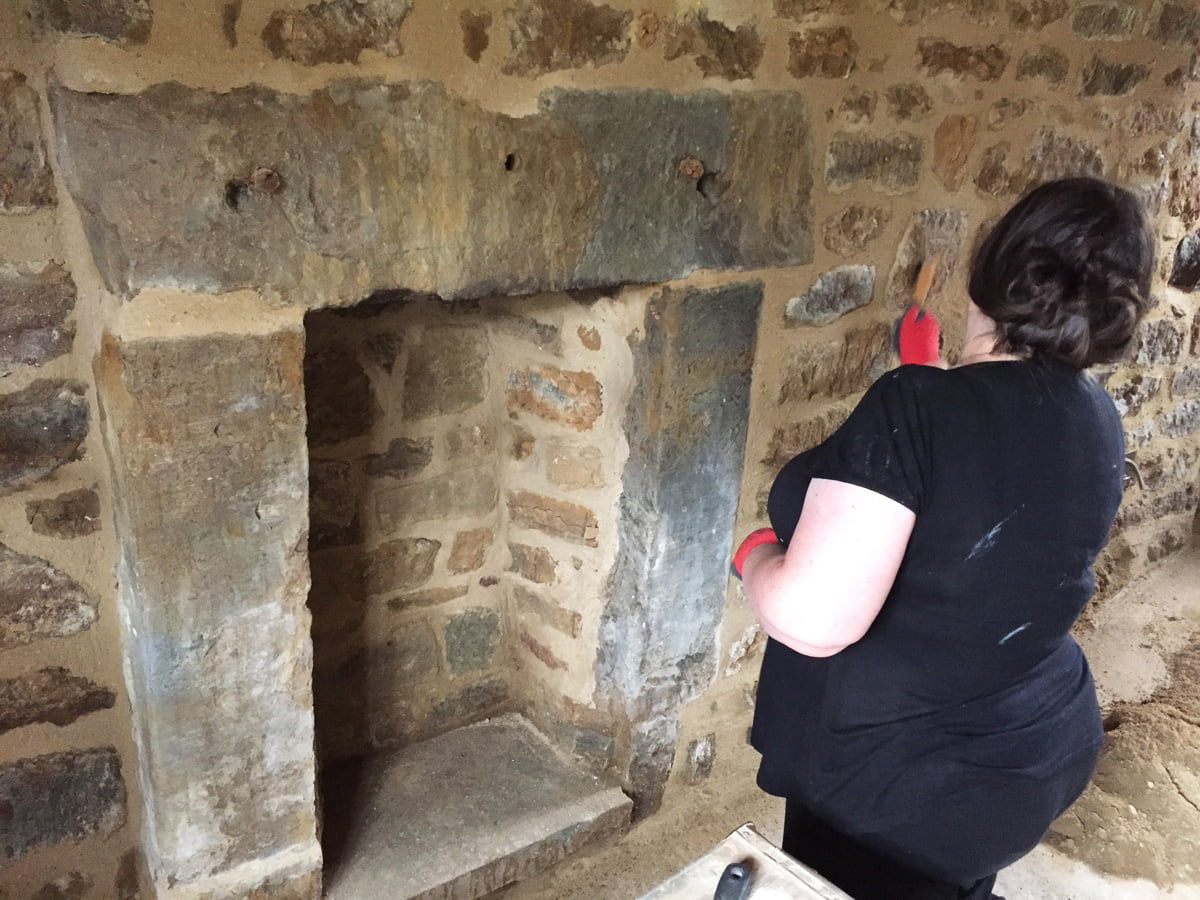 Wire brushing the study fireplace and wall, cleaning off water marks and any lime residue from the pointing.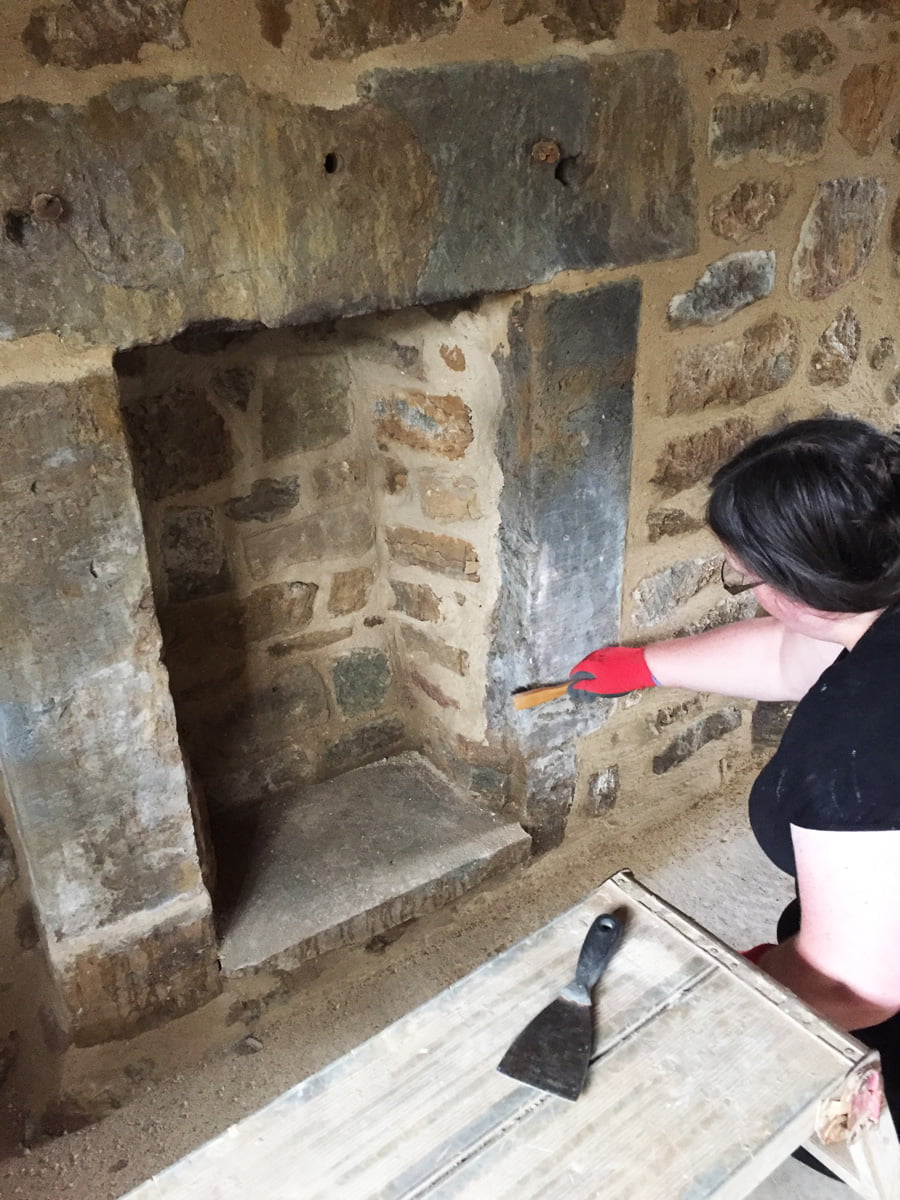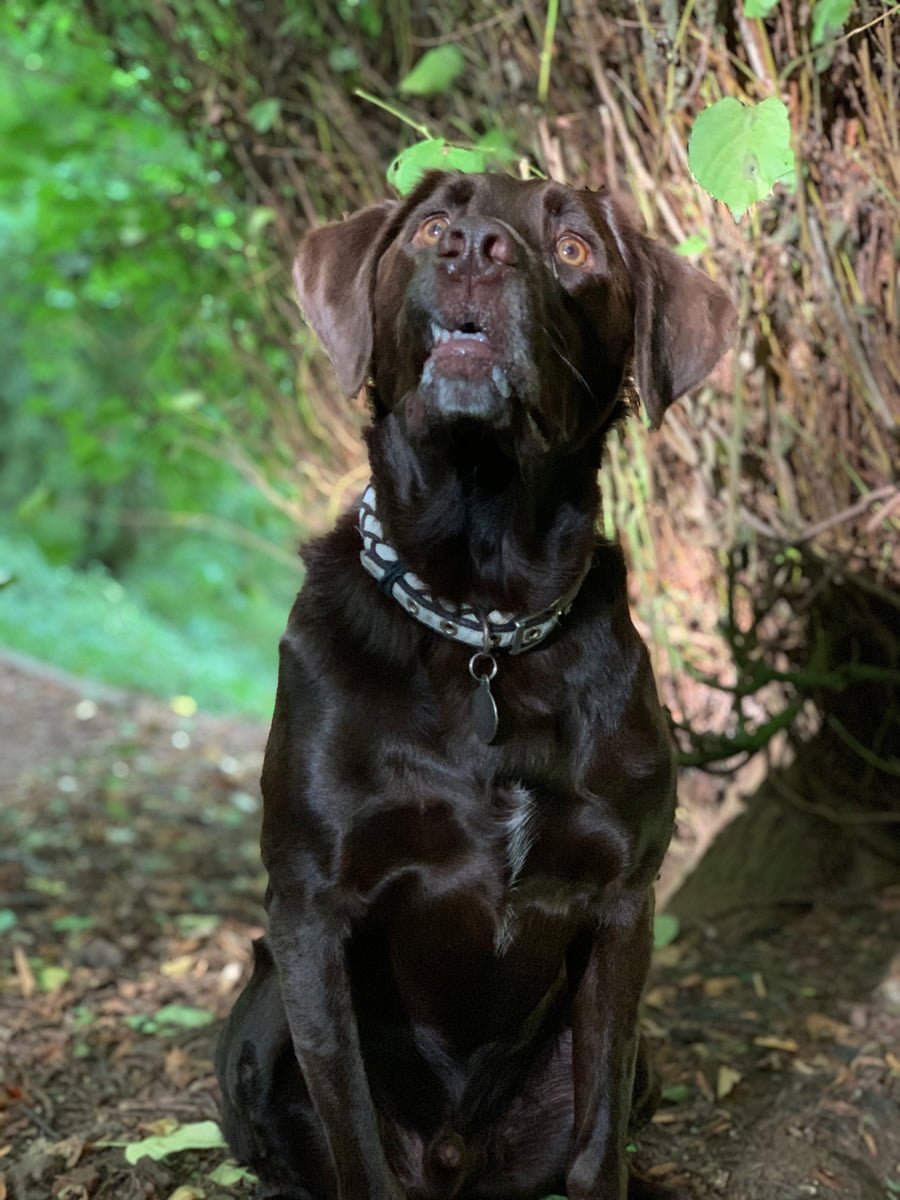 Jasper on his morning walk.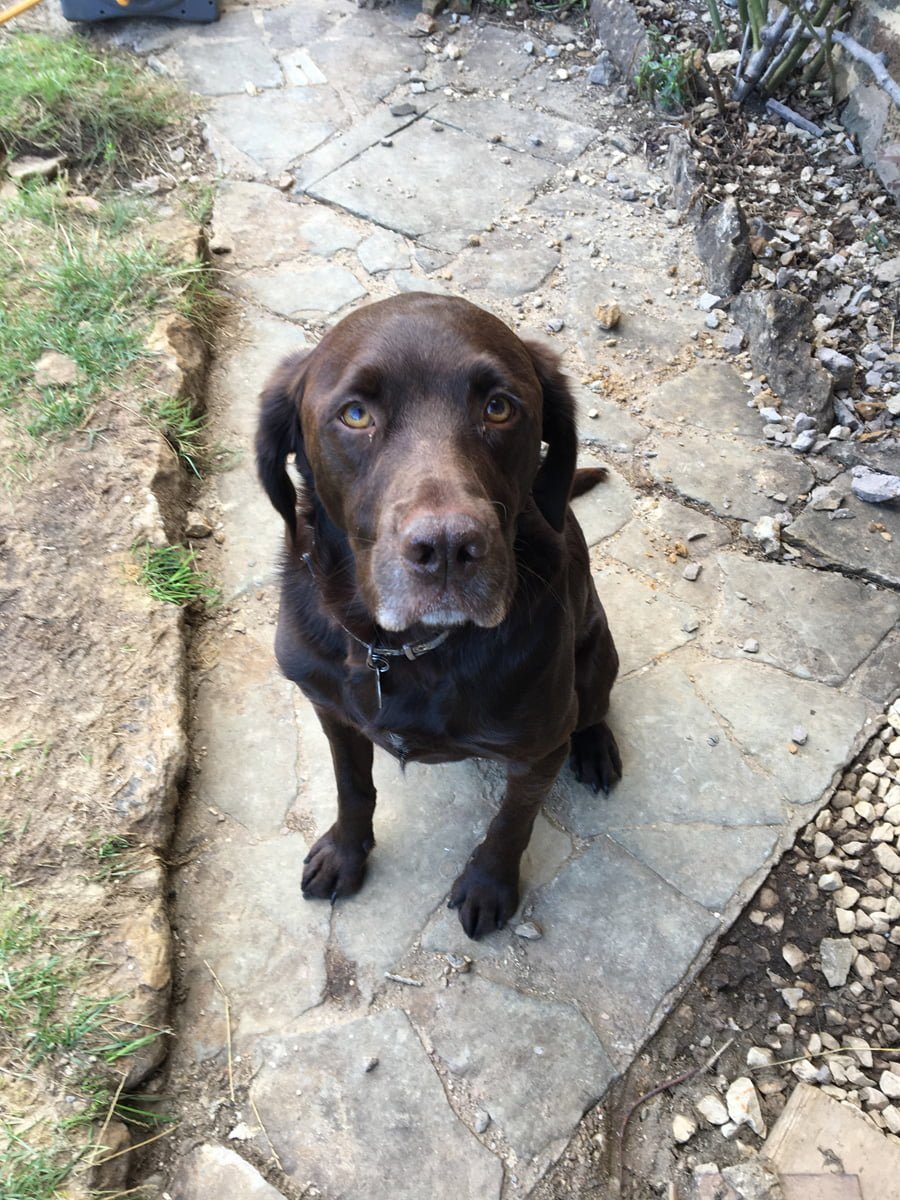 "Don't make me go in the house."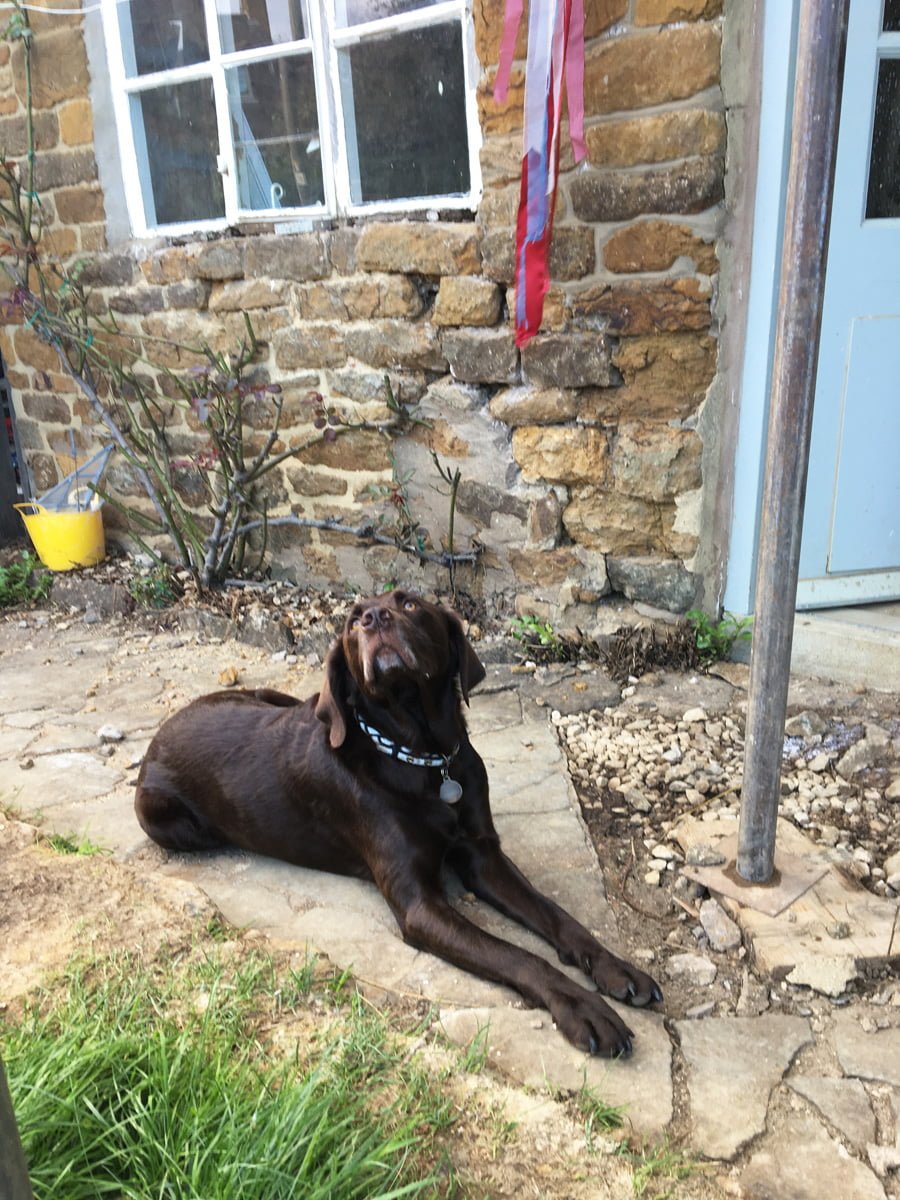 "I'll just stay here thanks."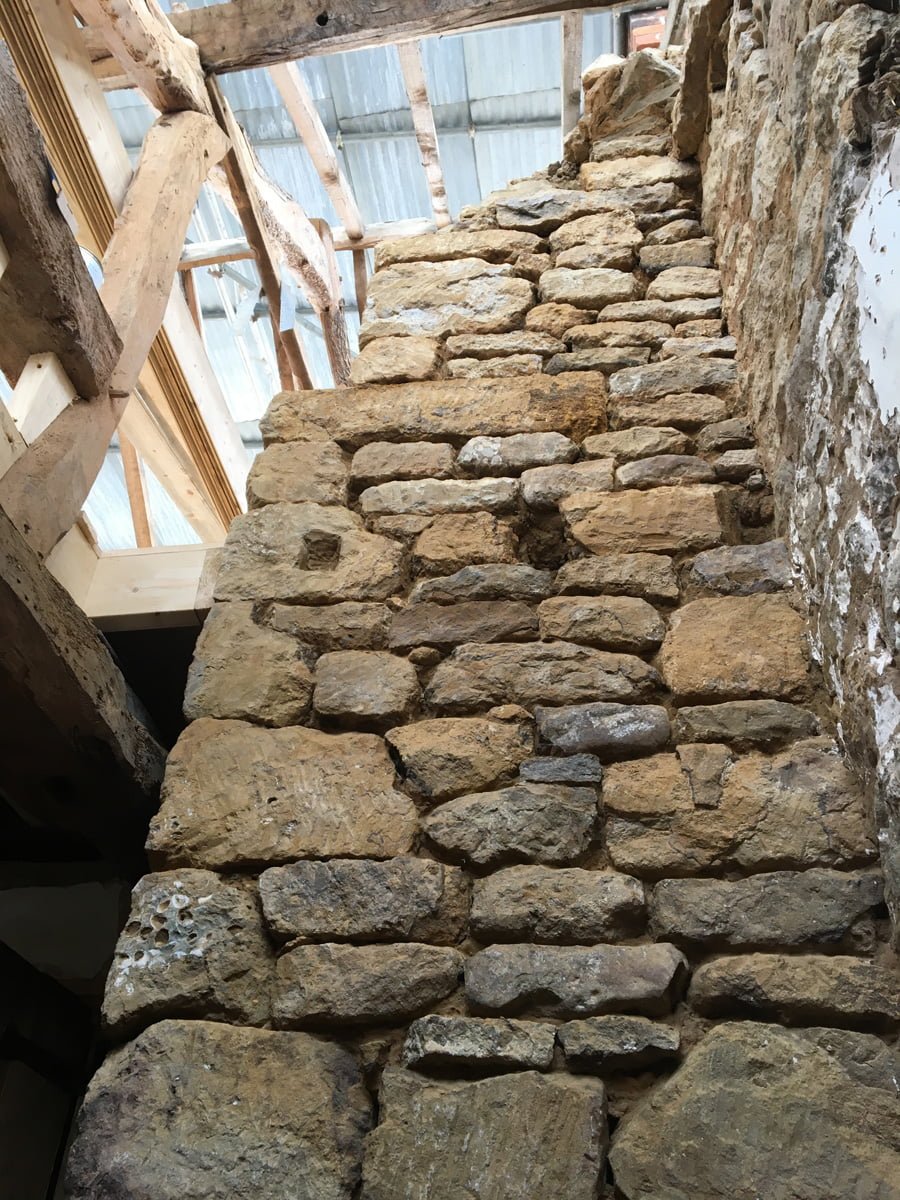 The chimney breast that George raked out on Friday.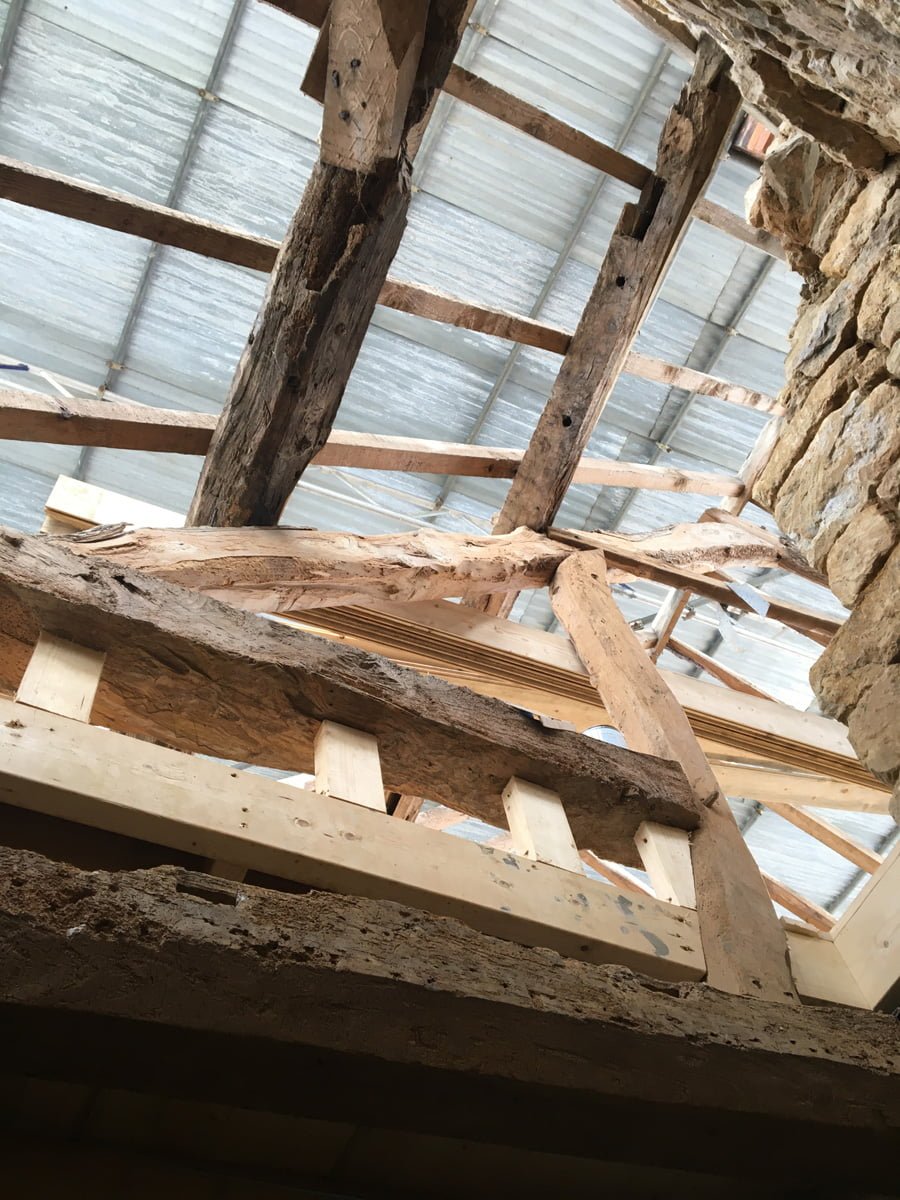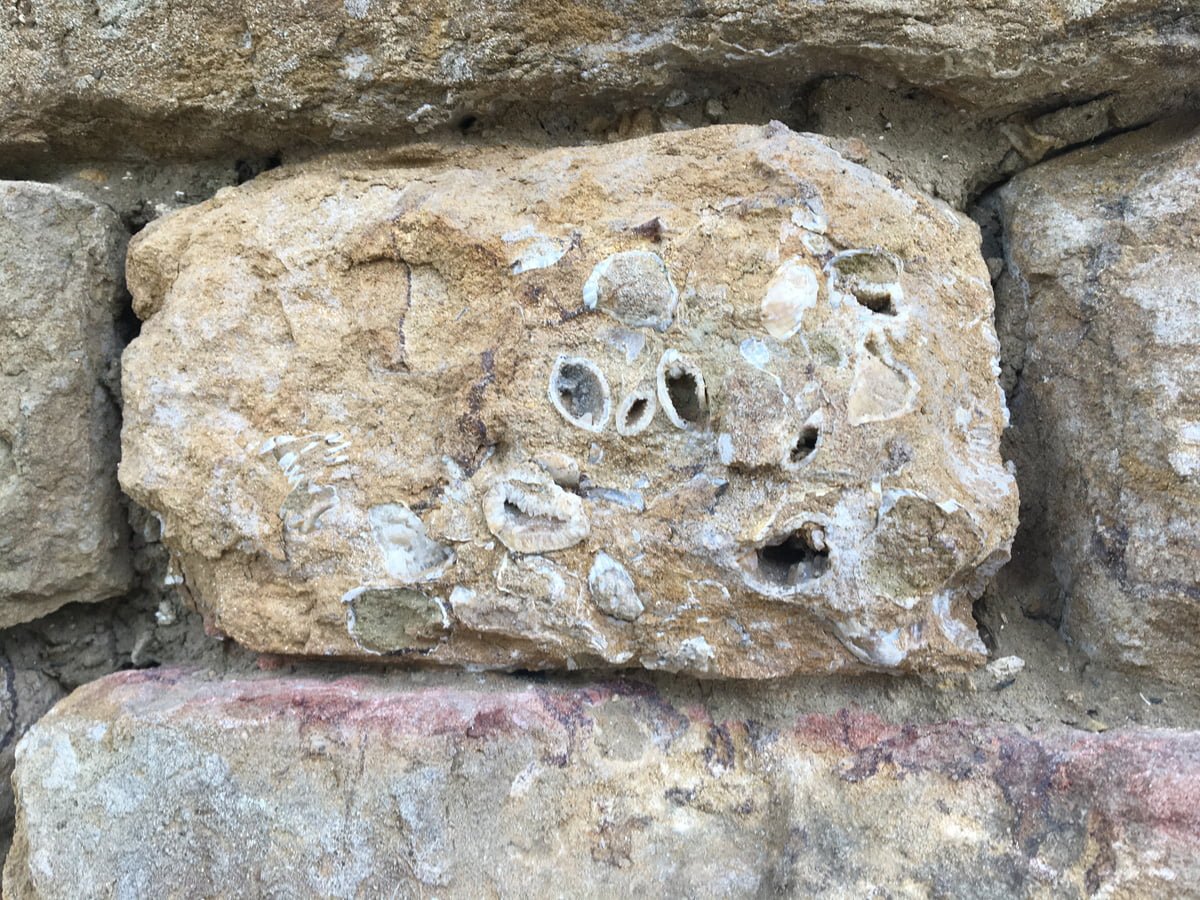 There are a couple of beautiful stones in the chimney breast that are filled with fossils.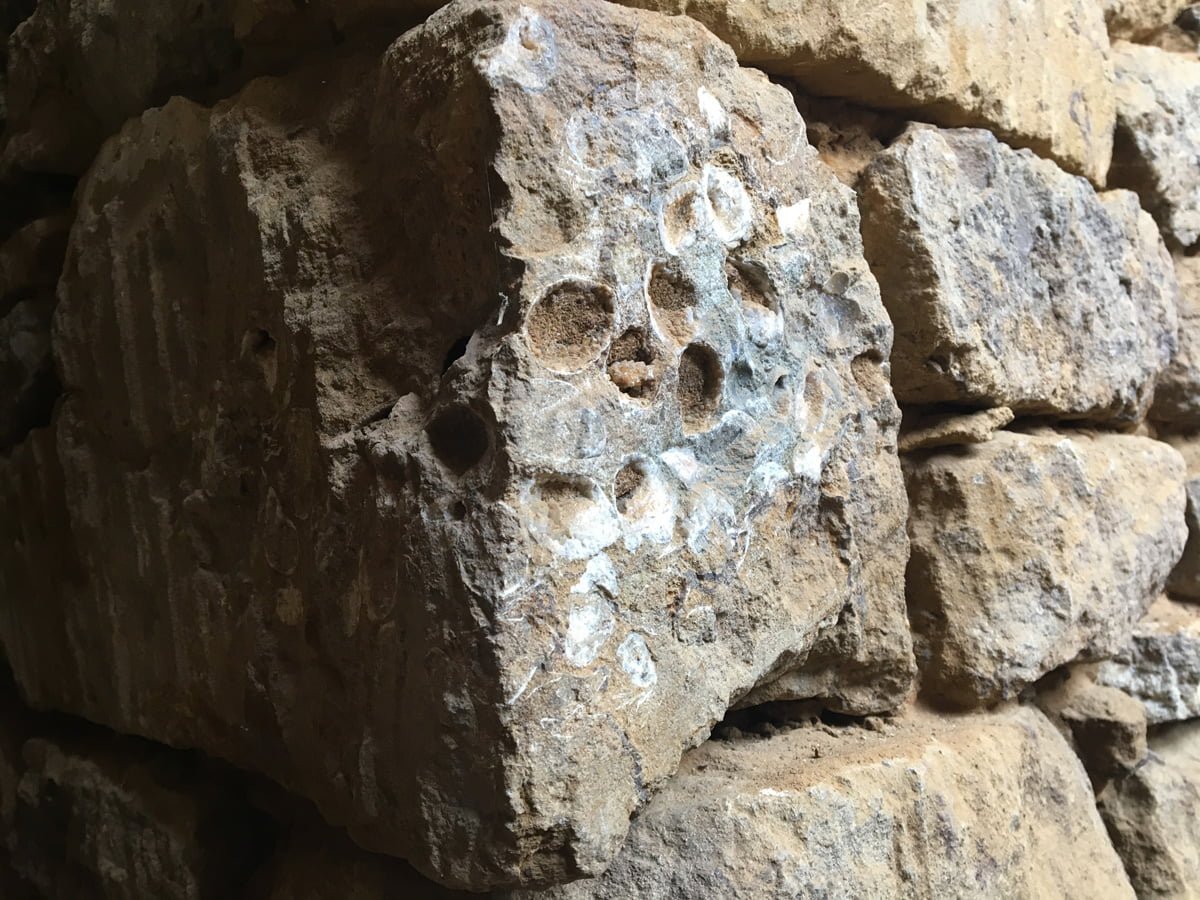 Very happy these will be on display now and not hidden behind cement.
Lucy cleaning and wire brushing the shelves we discovered in Zanna's bedroom wall. These were uncovered after we had the house soda blasted so didn't get cleaned up. It does take a lot of elbow grease when done by hand!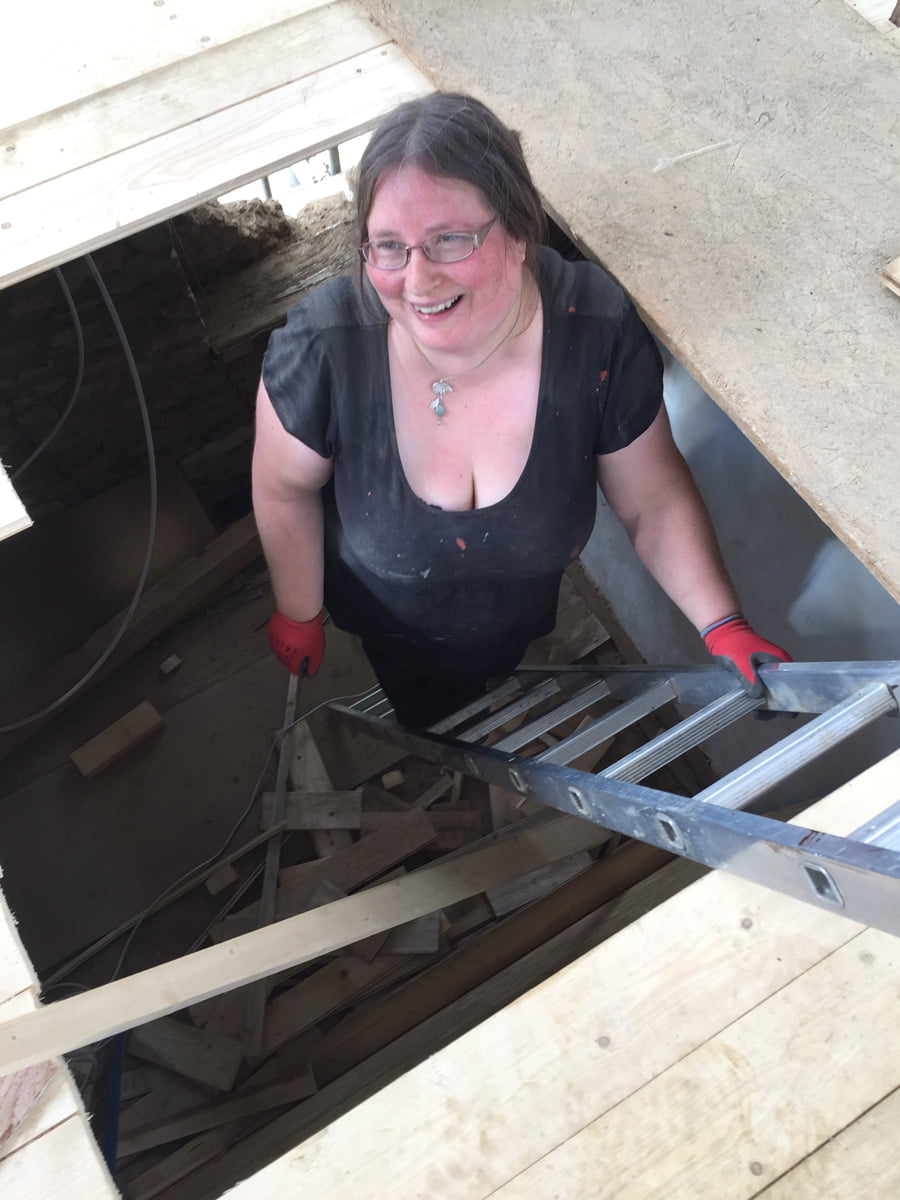 Lucy showing how dusty she has made herself (very and it's mostly down her front).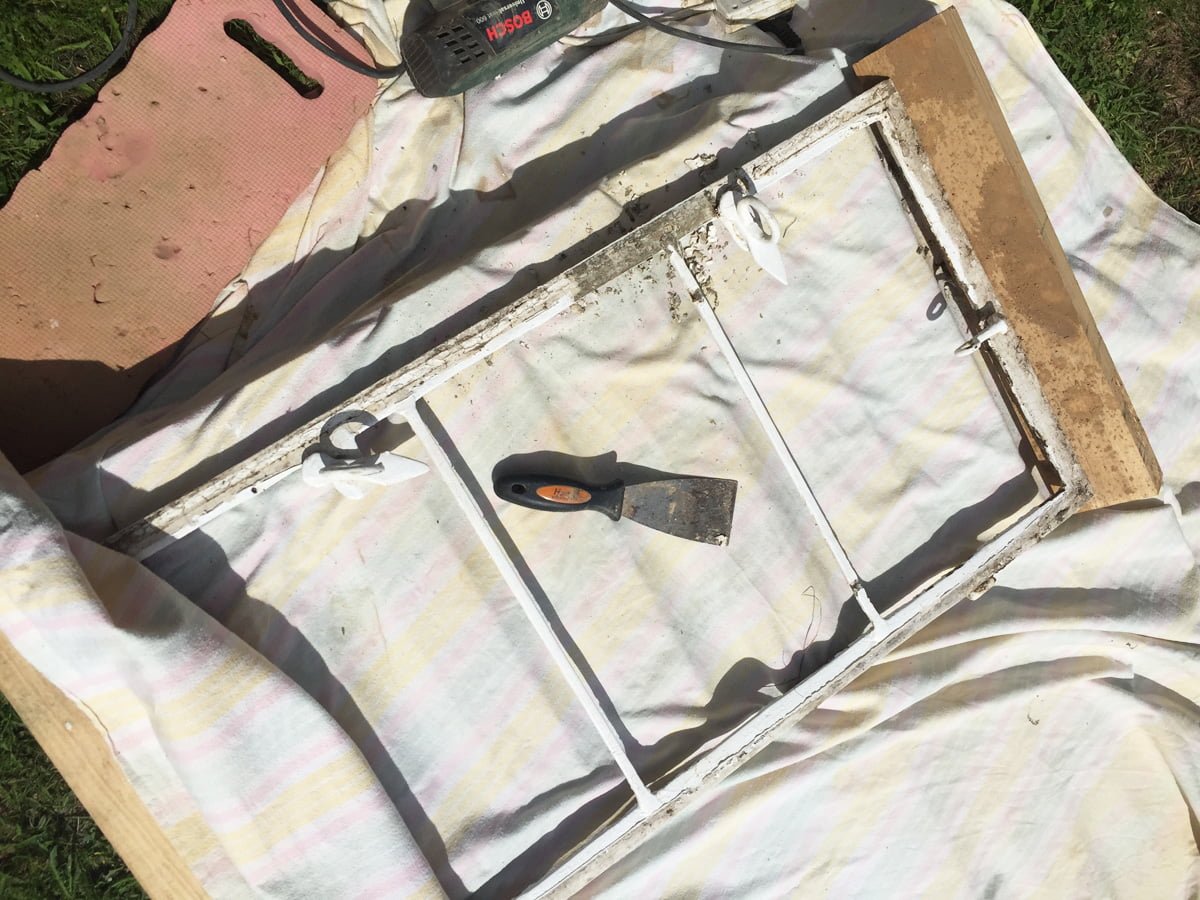 Cat is stripping decades of thick paint off the metal frame from the sitting room window (the middle one of the three). The glass is with Lee who is repairing the lead, but before that can go back in the frame needs stripping then re-painting.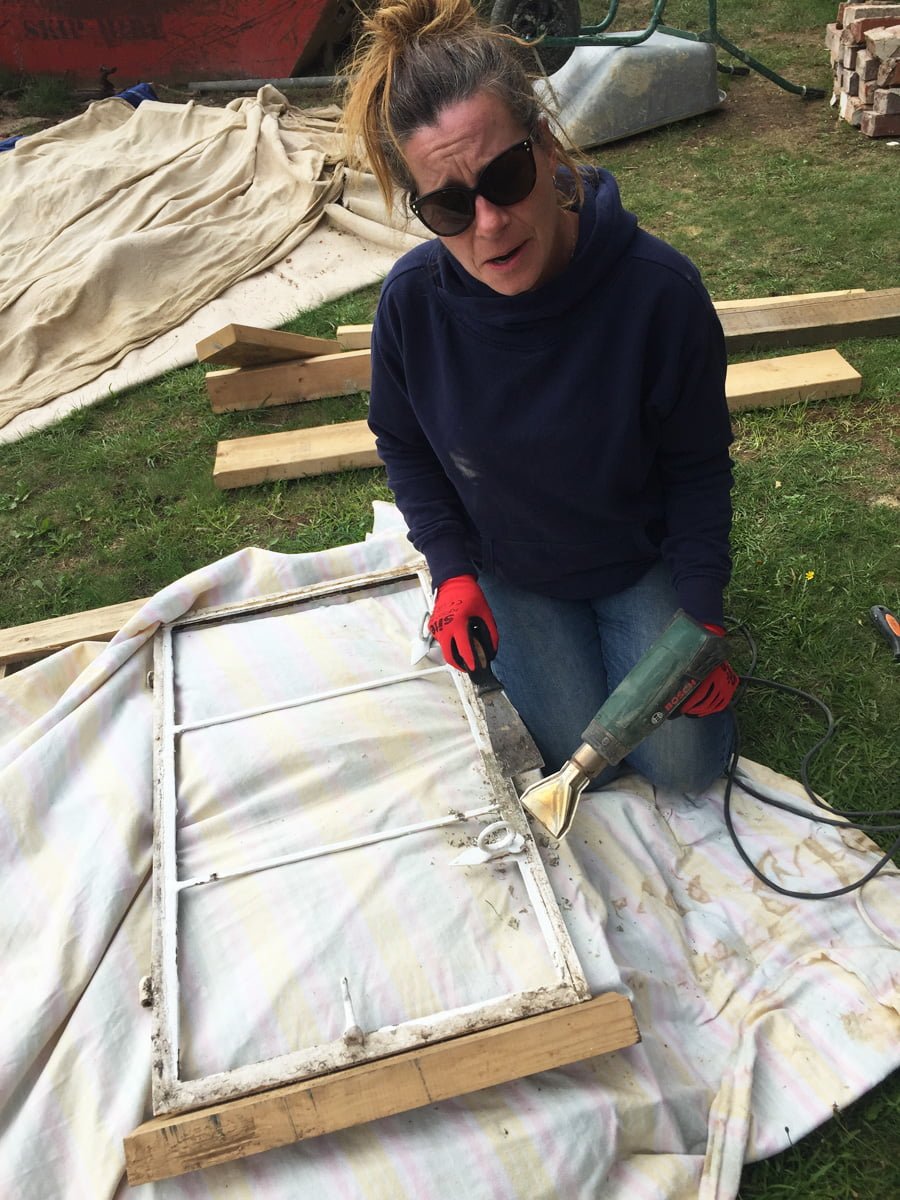 Stripping paint from metal is even more difficult than stripping it from wood, and it gets really really hot when done with a heat gun.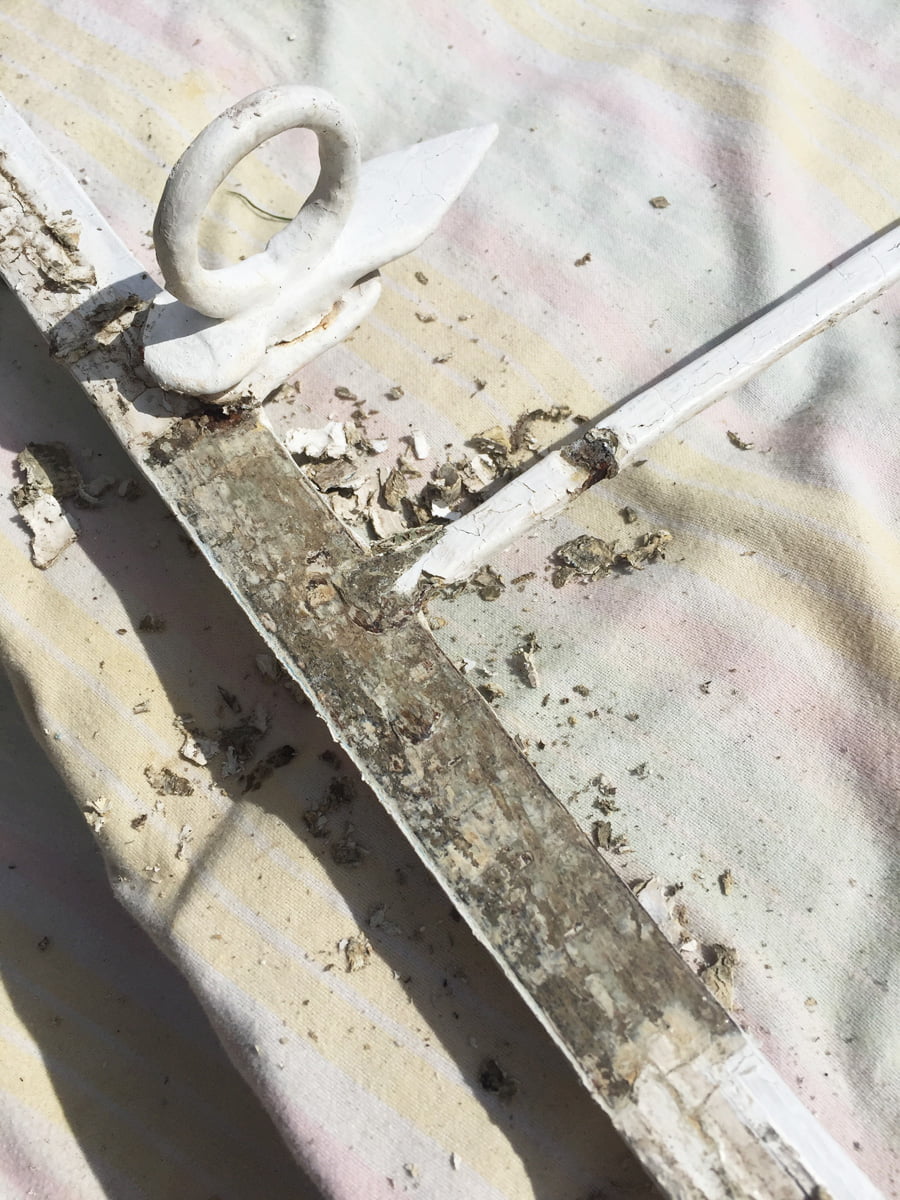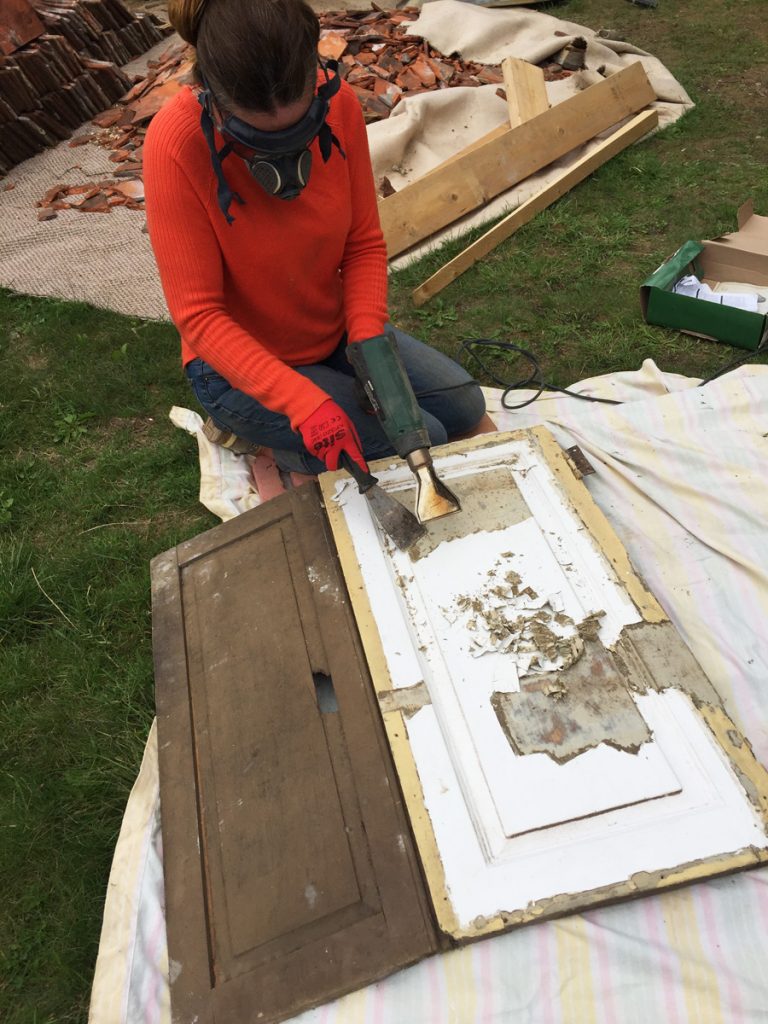 Cat is onto stripping the shutters from the sitting room window.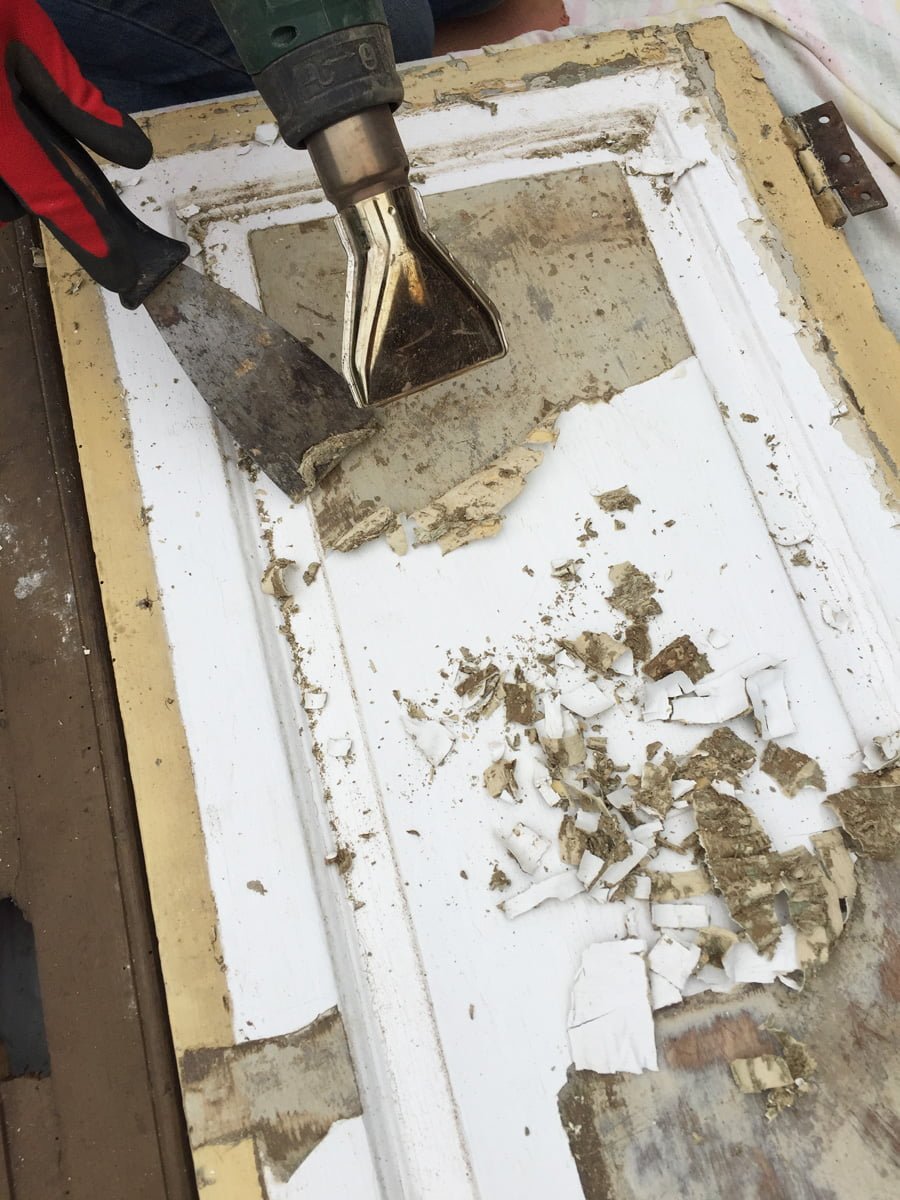 It does come off these a little easier than the metal though.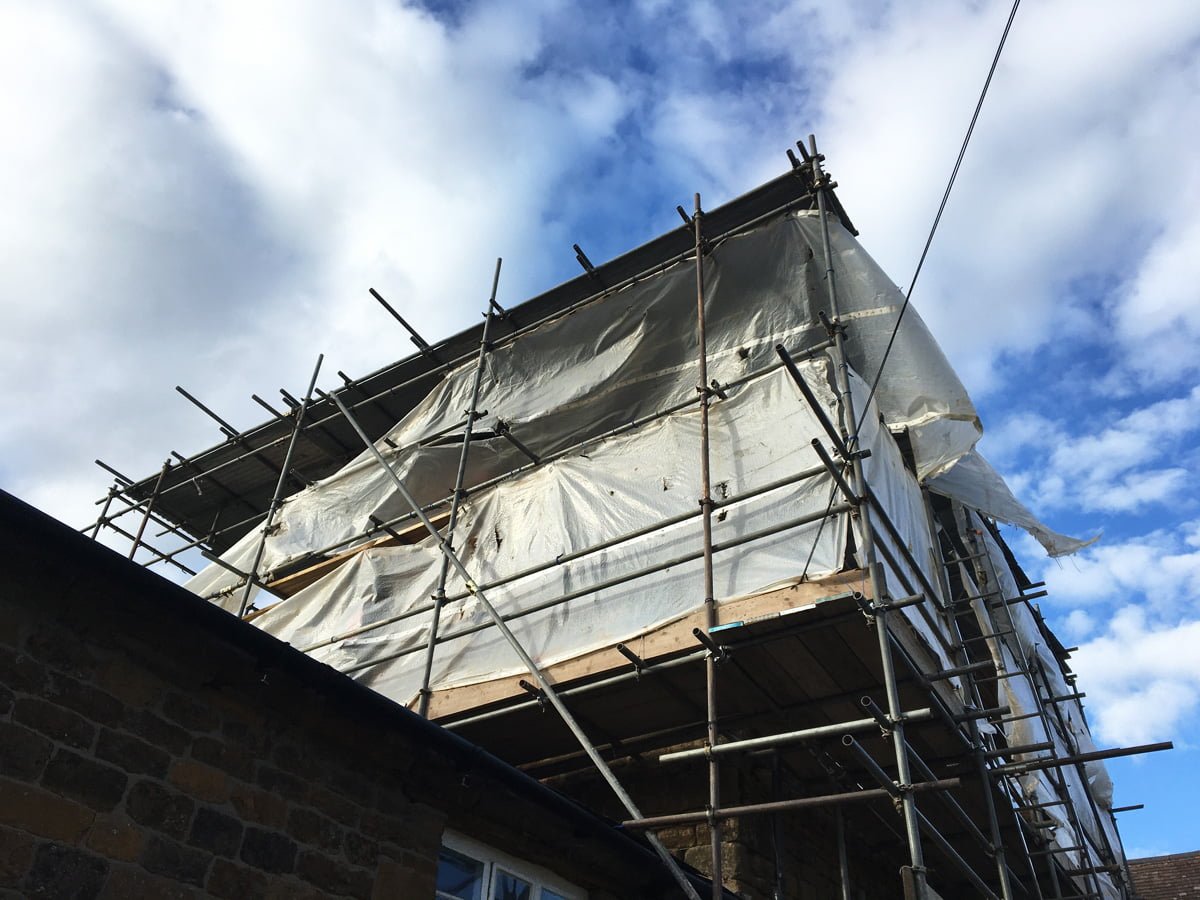 After the storms and high winds last week the sheeting around the scaffolding ripped and was hanging off no longer protecting the house from the rain, so we have fixed it as best we can with tie wraps (whilst hanging off the scaffolding in the high wind!) The scaffolders should be coming back next week to fix this properly.