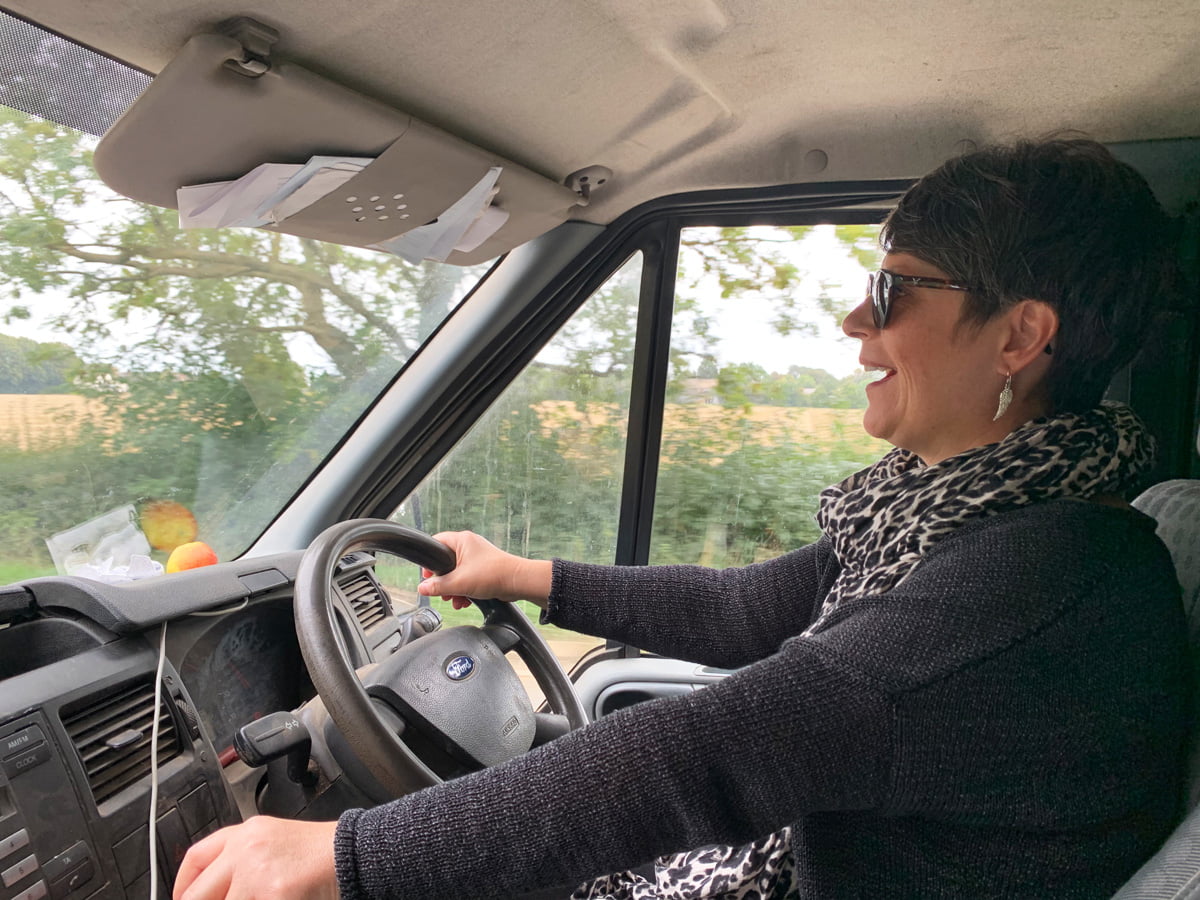 We still had more floorboards to collect from the same guy Cat got them from the day before, long ones that she couldn't get in the Land Rover, so Dan very kindly lent us his van. I was driving and asked Dan if there was any specific way to drive it, he replied with: "Drive it like you stole it!" So I did. I went the wrong way down a junction turn for some unknown reason, much to the horror of the man in a van coming towards us (who was clearly stunned that there were two giggling women in the front looking like they stole it), and parked at a jaunty angle across two spaces in Brewers car park. It was fun.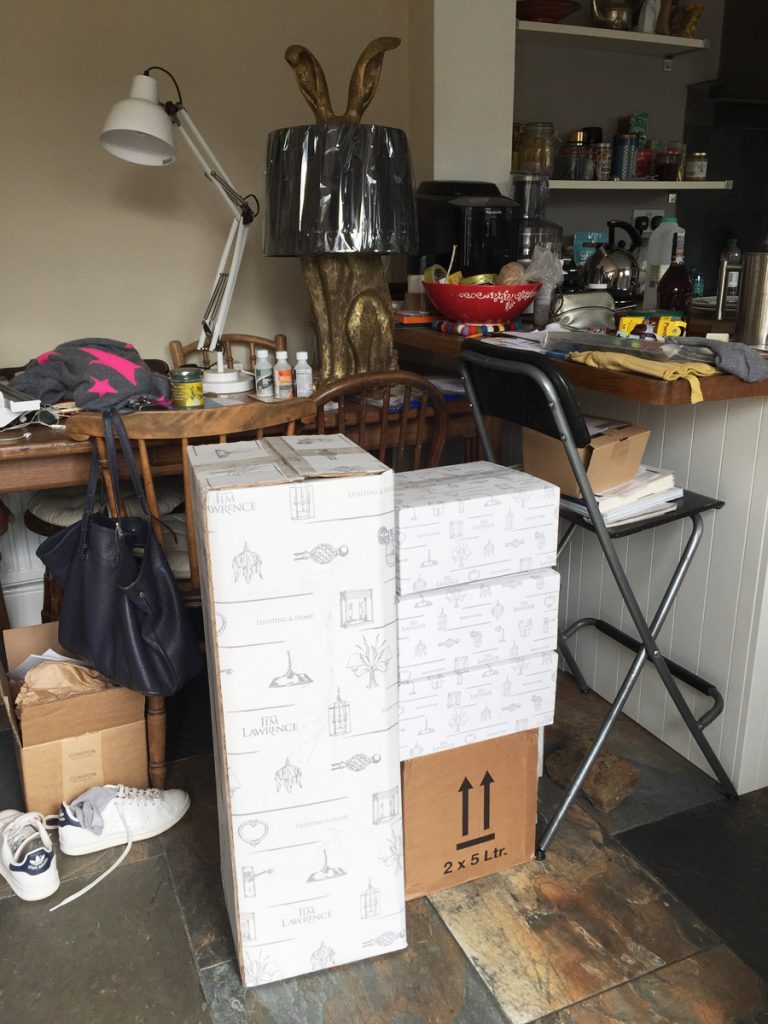 A huge delivery of lights and a door handle arrived from Jim Lawrence. We haven't even had the time to open the boxes yet.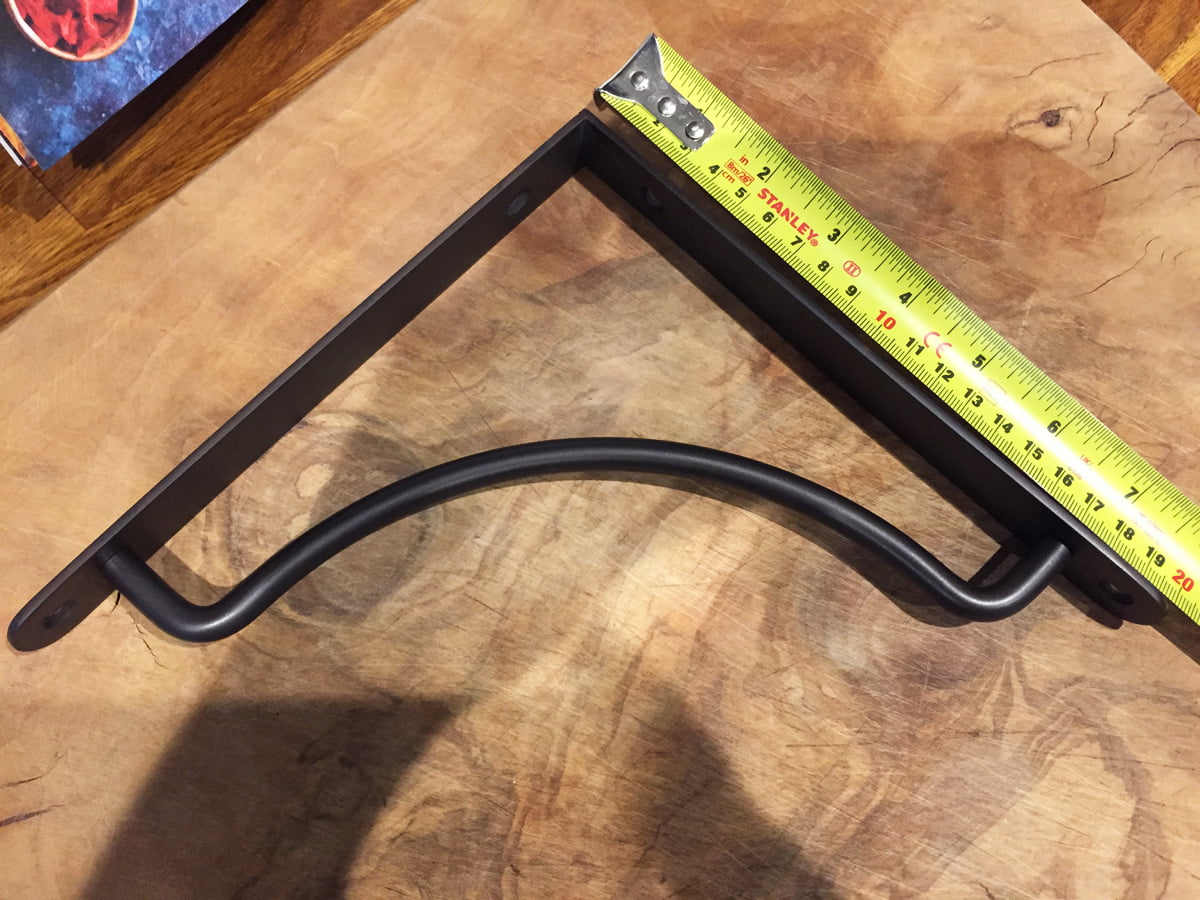 We purchased these solid brass shelf brackets from Corston Architectural Detail for the shelves in the bathroom. We are hoping the bracket for the granite worktop (that the sink will sit on), which is being made by Riteweld Engineering, will be able to have the same style brace so it all matches.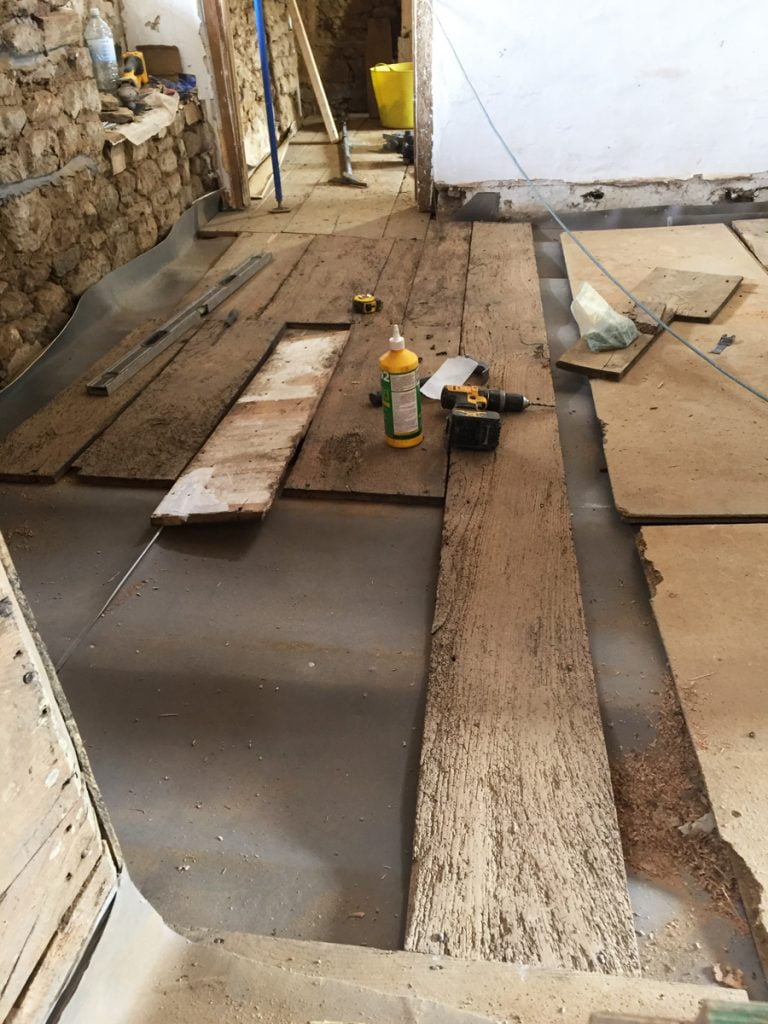 The last bits of the landing floor are proving very challenging. Many of the floorboards that we have acquired are in fact a very different in colour from ours, so Dan is trying to finish the floor that will be visible with our original boards.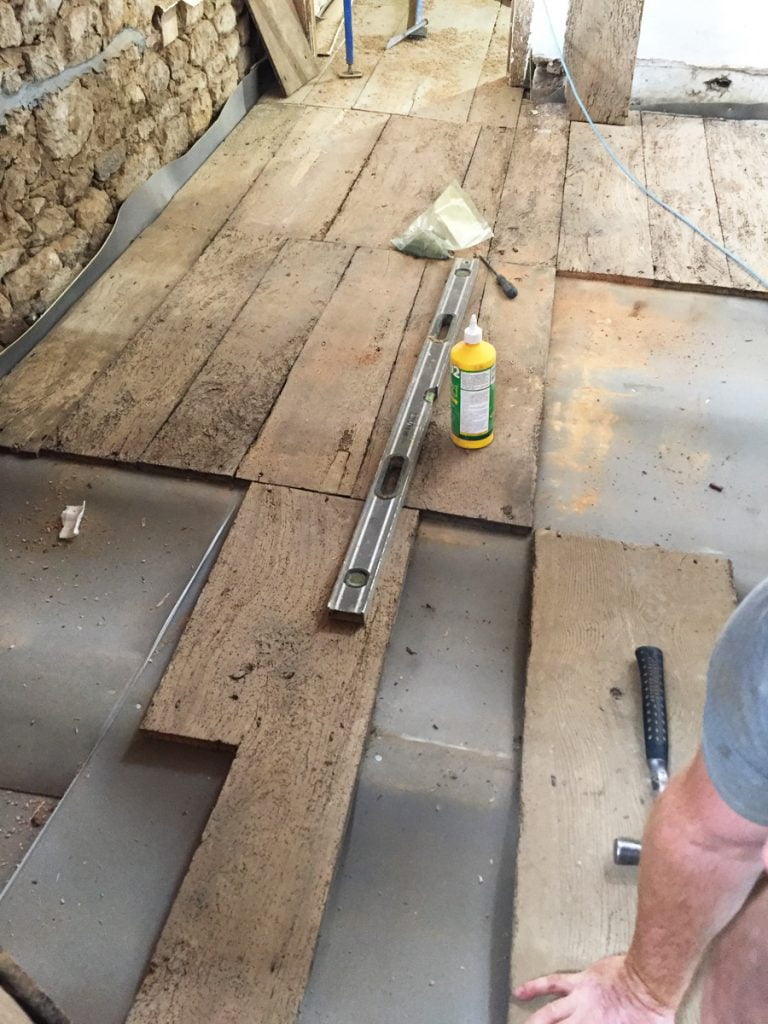 Most of these boards are going back down exactly where they came up from, with a few having to be replaced as they are simply too rotten and soft. There will be a staircase from this landing up to the loft room, on the right hand side. This will be boxed in with new plasterboard walls and the area within this won't be visible, so it is fine to use the other floorboards here.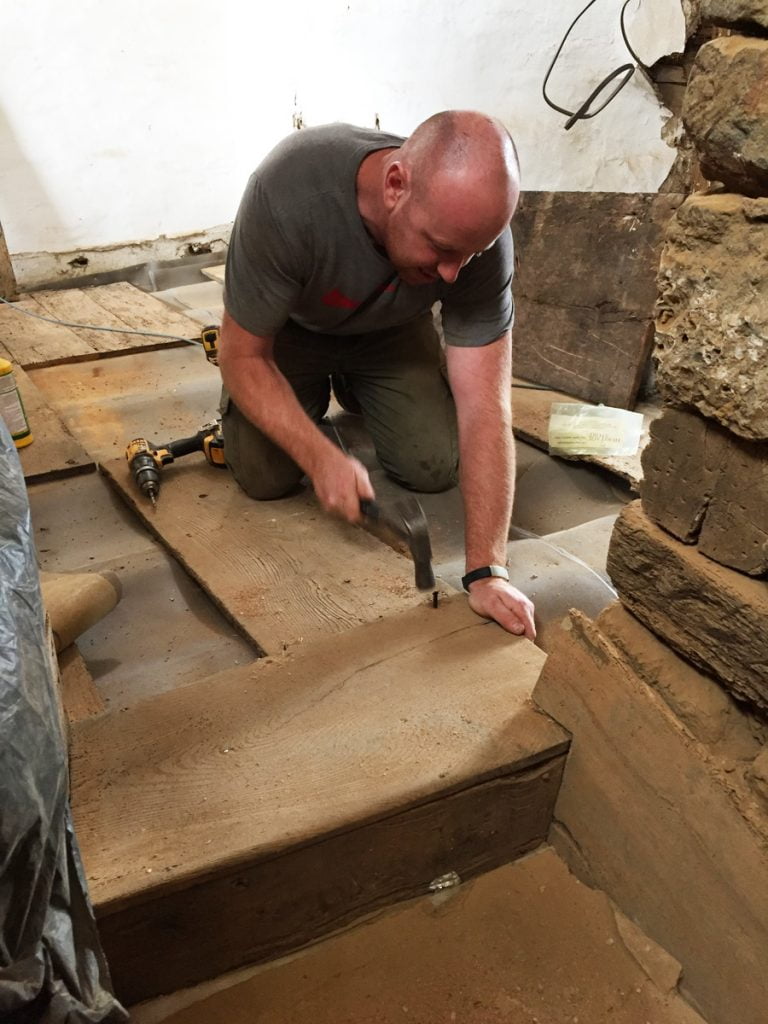 Dan securing the board at the top of the old staircase with the cut clasp nails.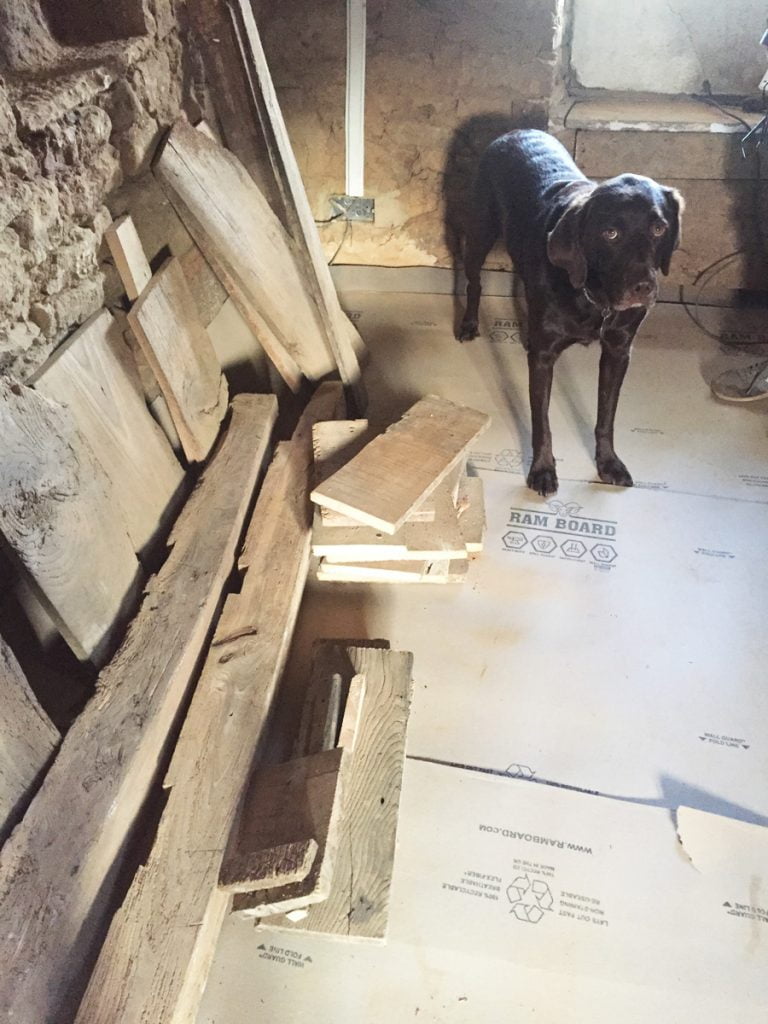 The floorboard off-cuts that we have remaining. These will be used for something somewhere. Now we have floors upstairs again Jasper is happy to come up, sort of. Jasper really wants a walk.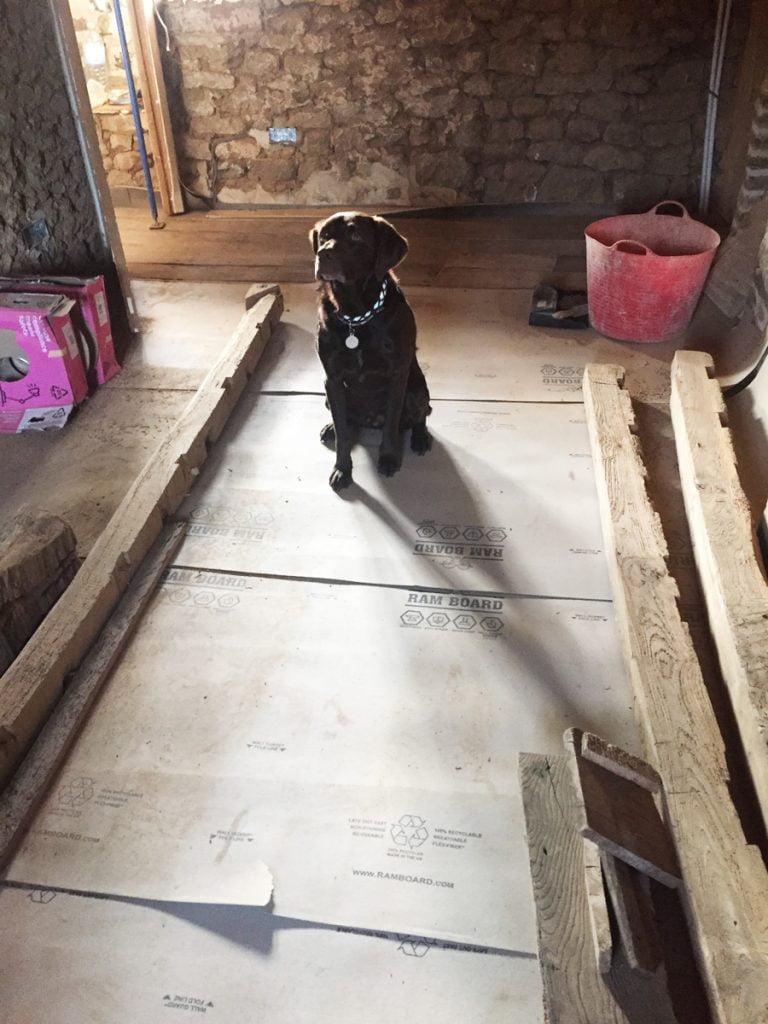 Jasper really wants a walk.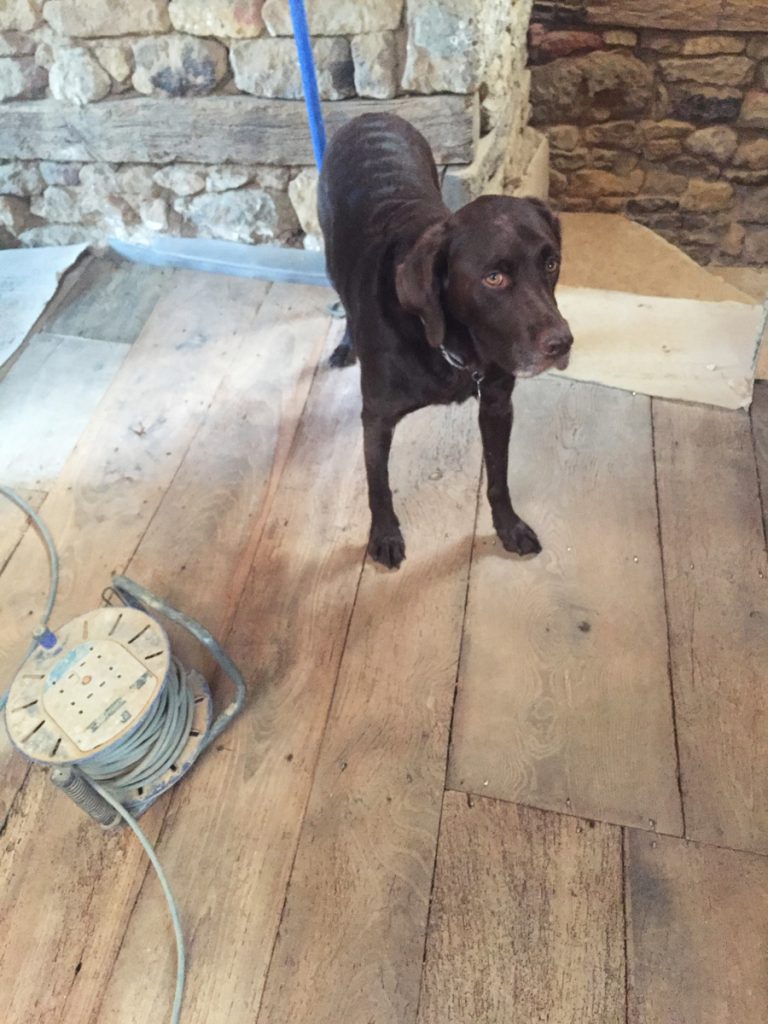 Jasper really wants a walk.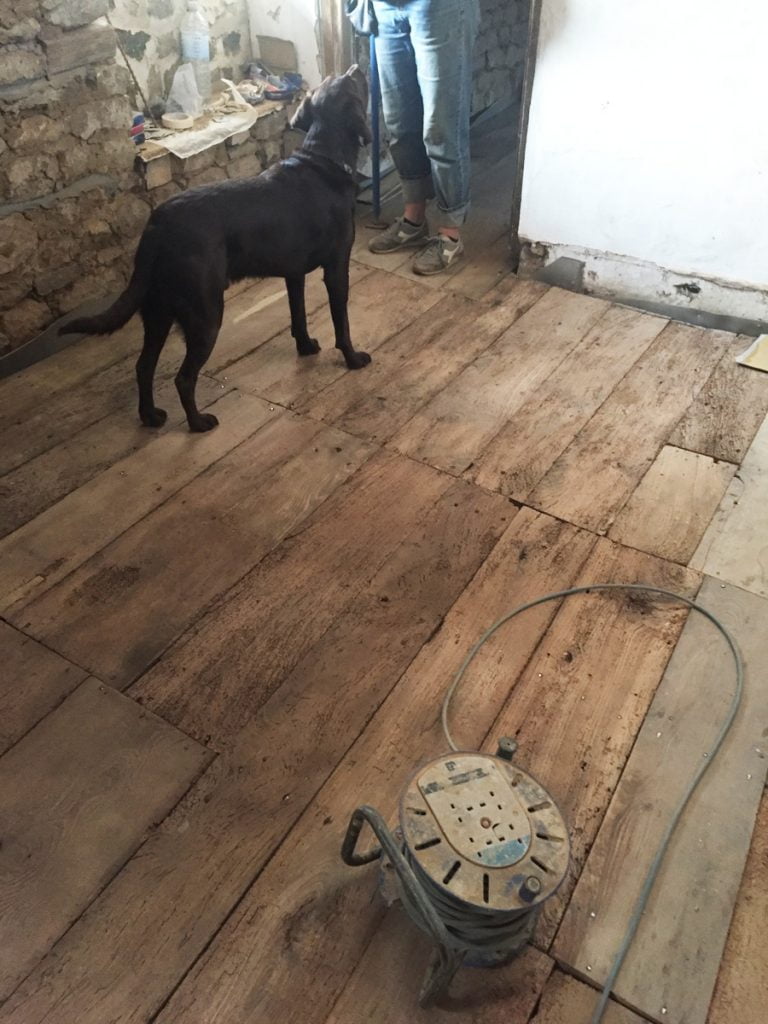 Jasper really wants a walk.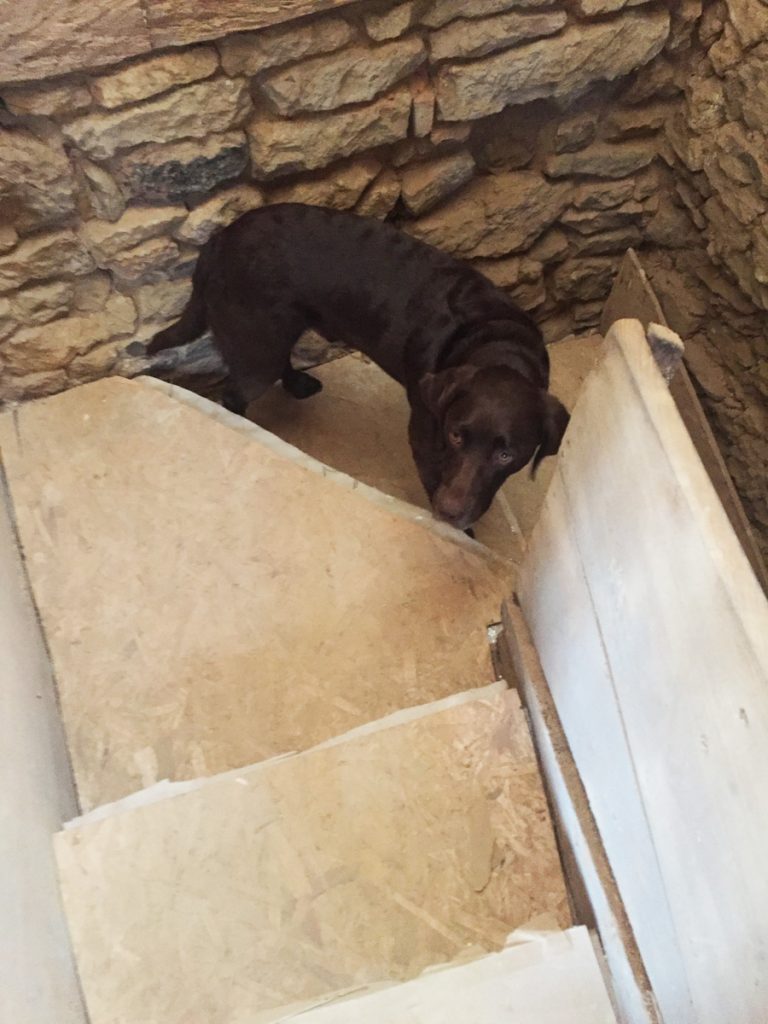 Jasper really wants a walk.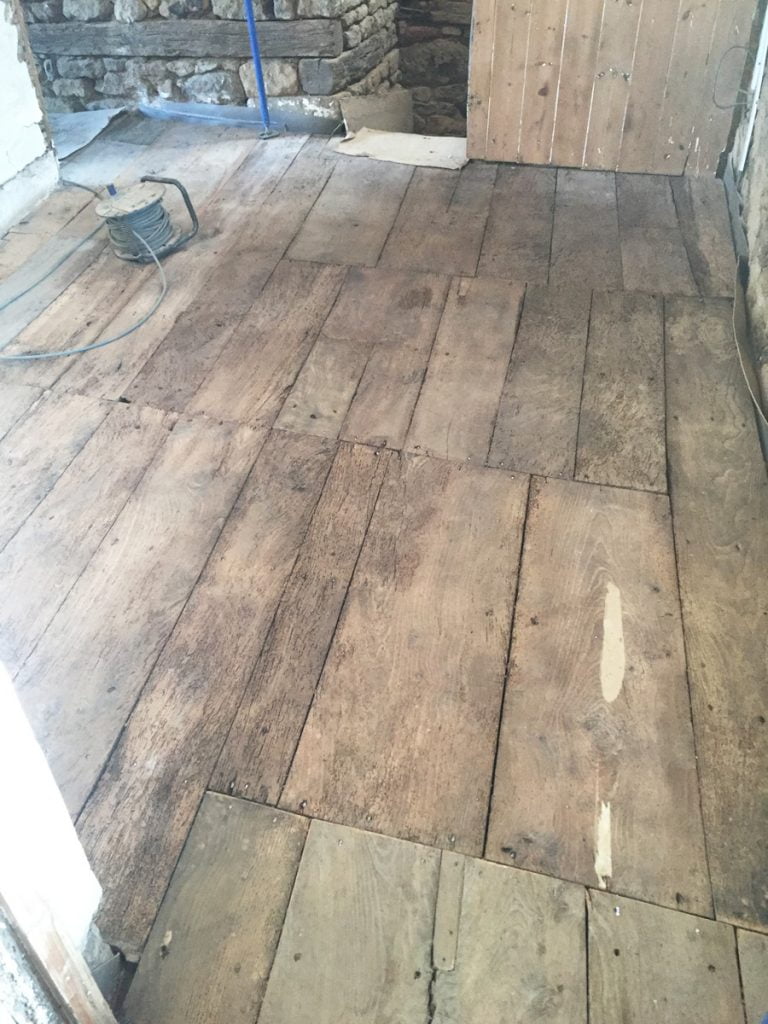 The finished masterpiece. Wow. What a headache this was for Dan, but he has worked his magic and done this floor proud.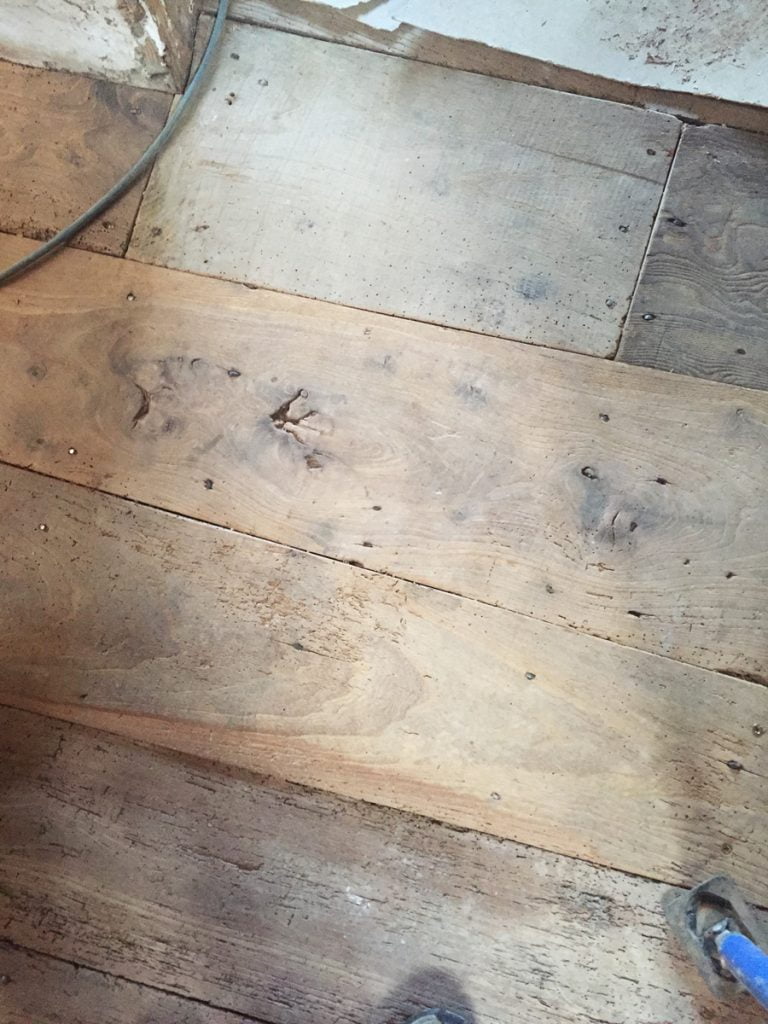 Our favourite floor board had to get cut in half in the end to fit, but it has pride of place in the corridor to the bathroom. We can't wait to see these floorboards oiled, they will come alive.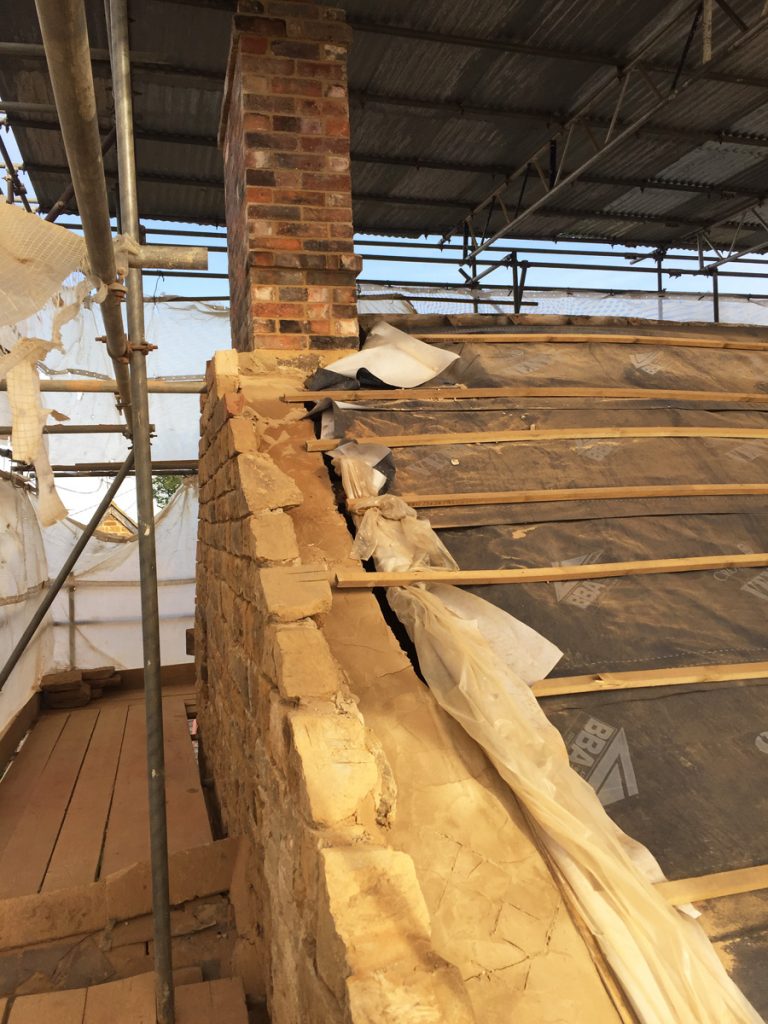 Another epic task finished, the gable end wall is looking amazing, and the scaffolding has not looked so clean and tidy since it was put up!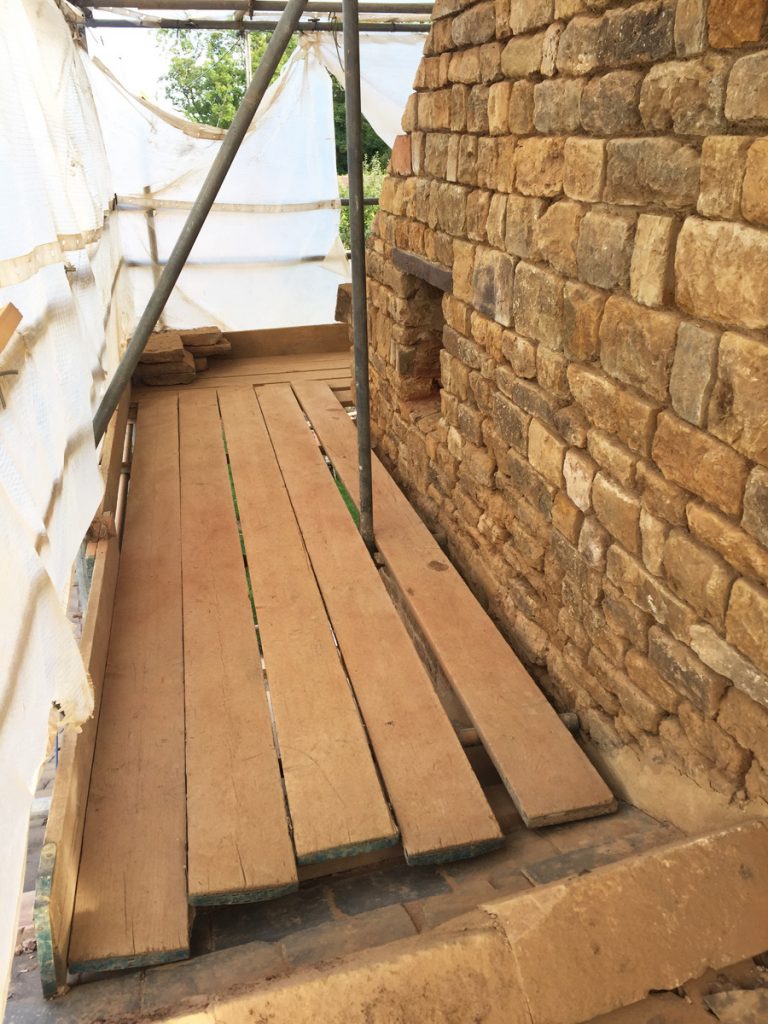 Tom has laboured over this wall, strengthening and repairing it so it can last another few centuries.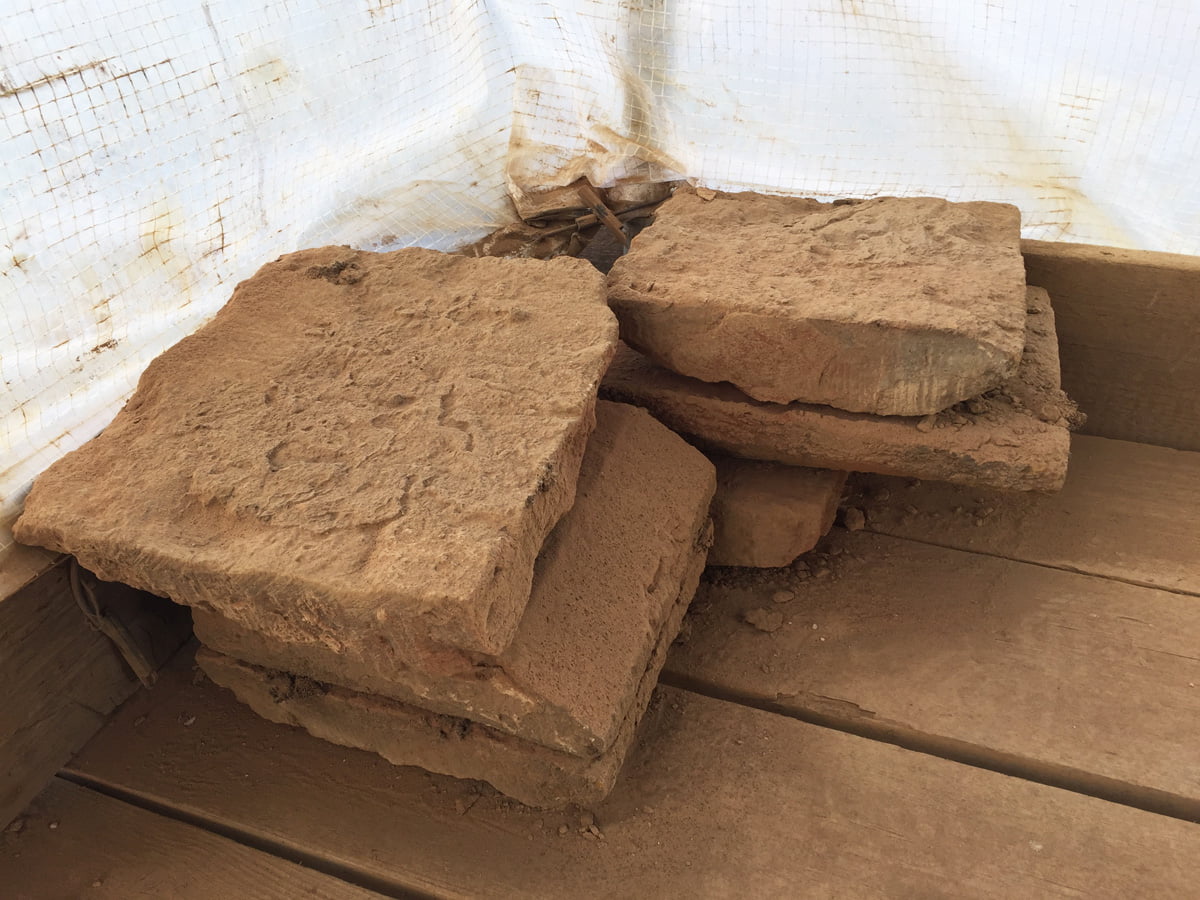 The coping stones waiting to be fitted over the top of the lead flashing.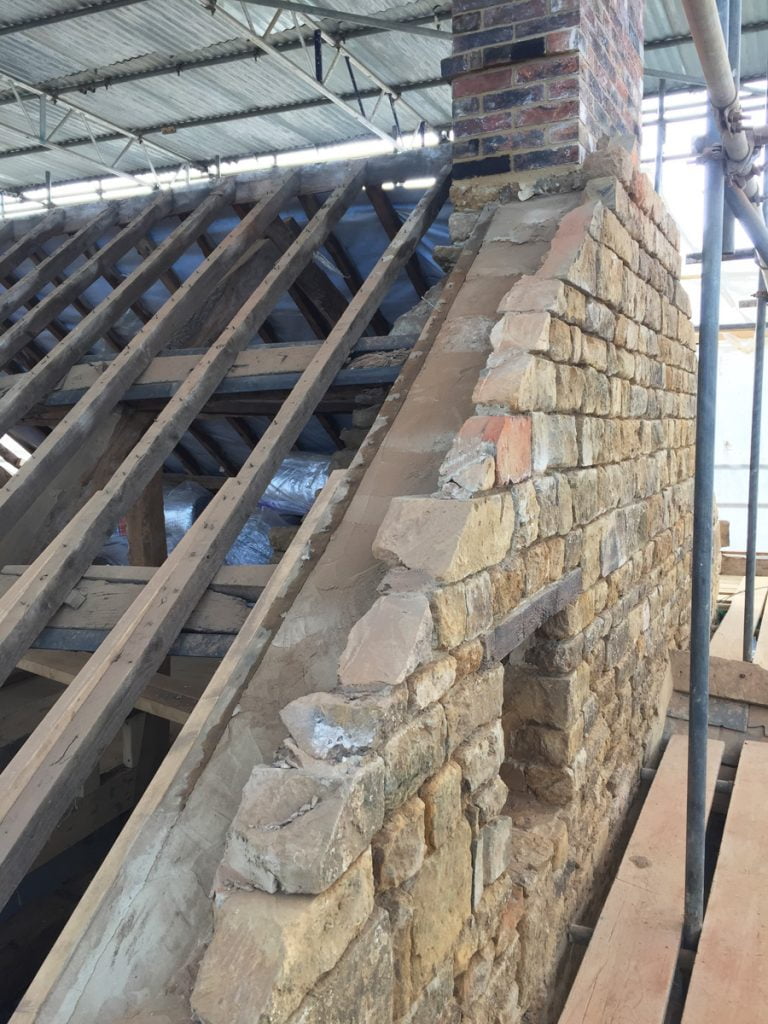 This wall was in such a bad state we really didn't think it could look so good. It was smothered in cement which had really damaged the stone, and there were some choice cracks in this wall where the corners were collapsing.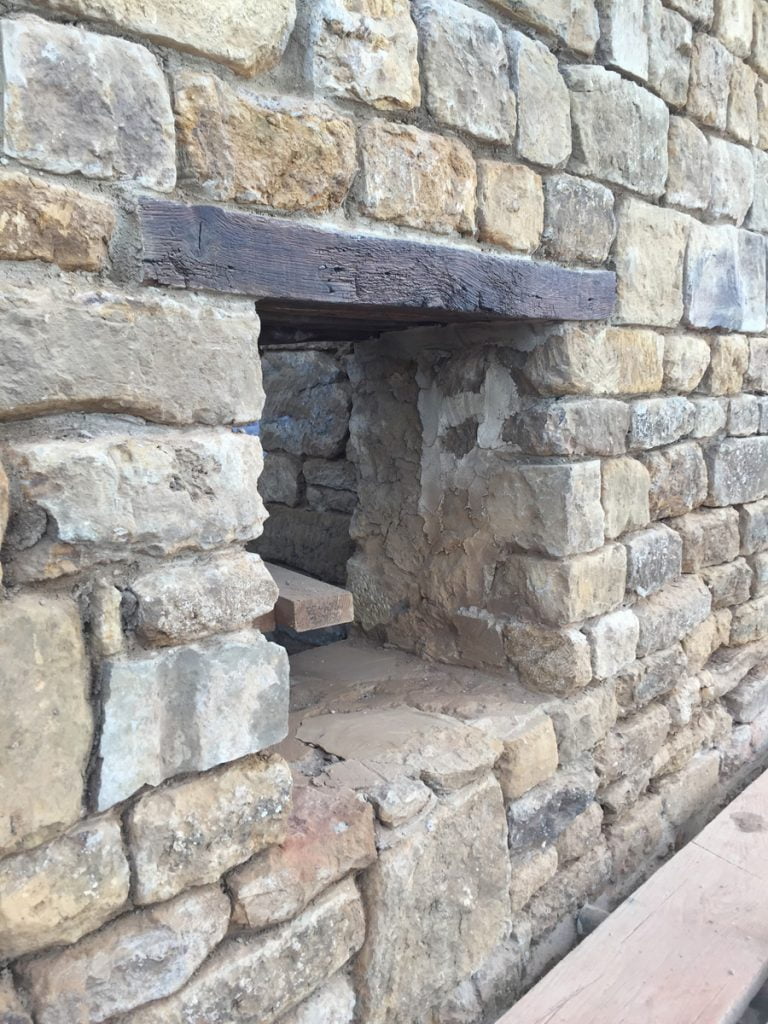 Our lovely old window has been reinstated, ready for a simple oak frame and glass.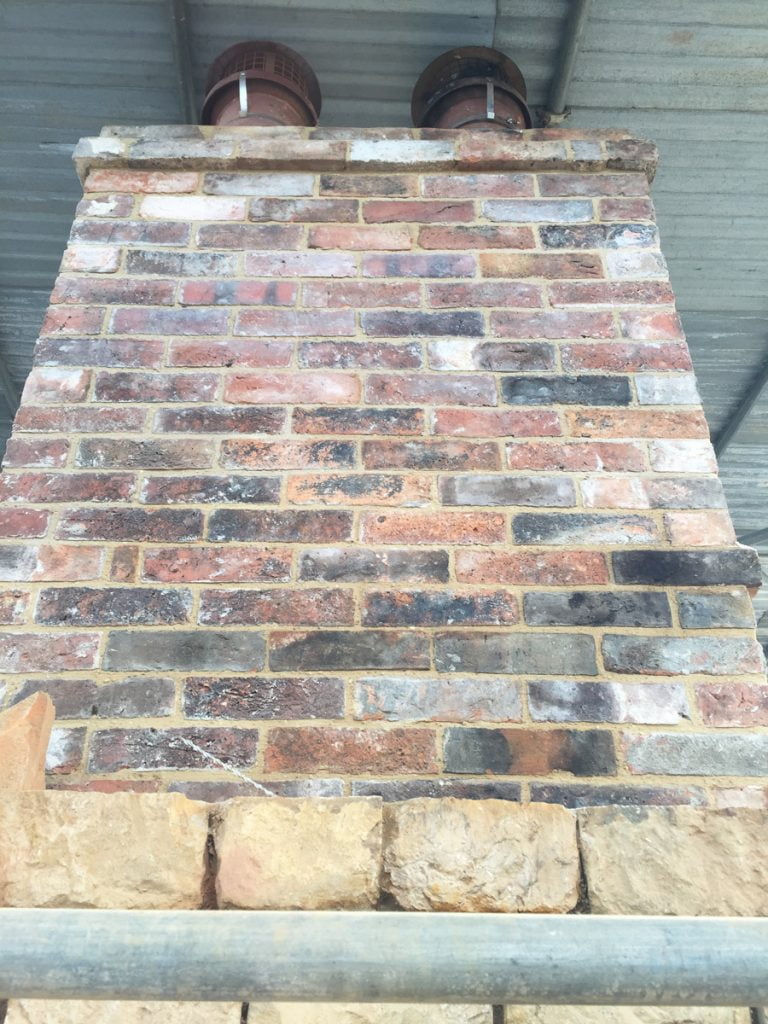 The freshly repaired chimney, pointed in lime mortar. It looks very smart indeed 🙂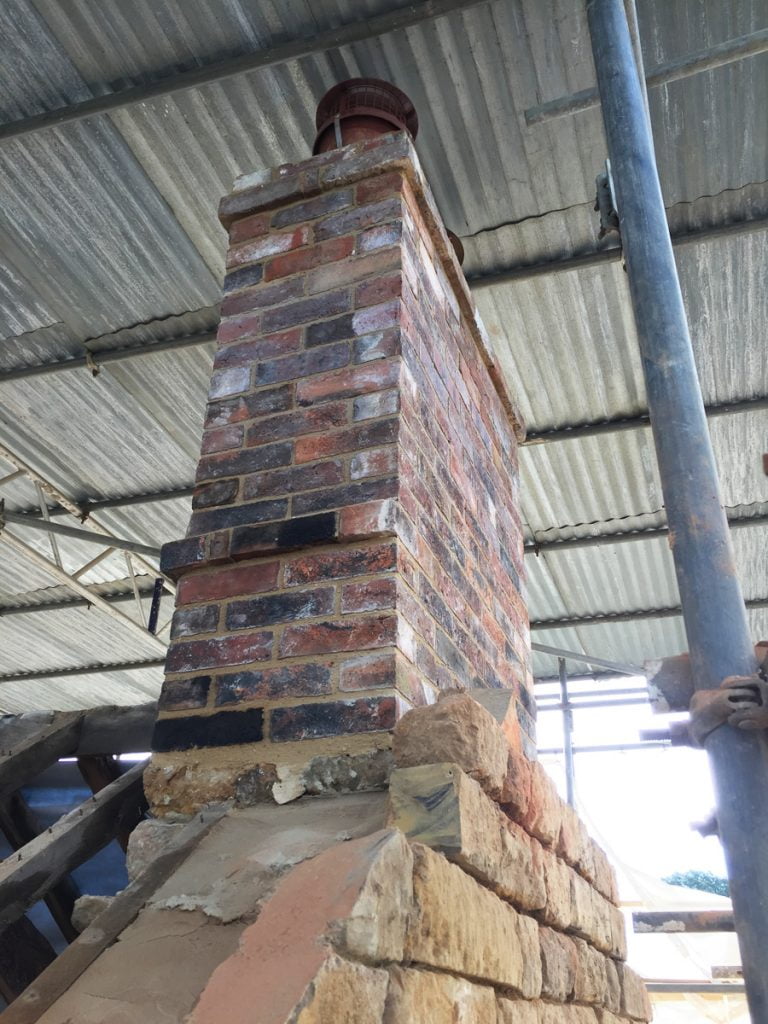 The lead flashing will be fitted around the chimney and down the top of each side of the gable, under the coping stones.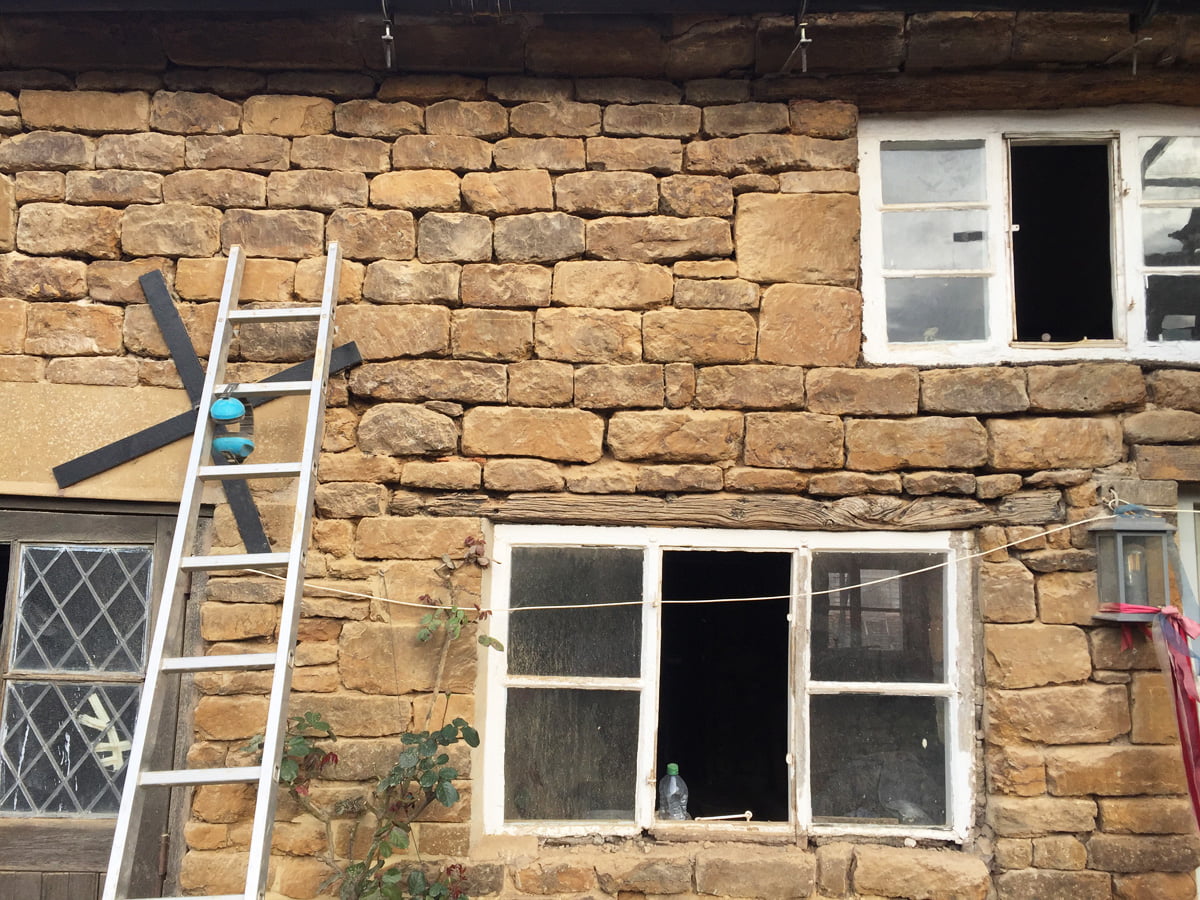 Tom is off for a very well deserved holiday next week so this week he has been working super hard to get things finished before he goes. In true Tom style he finishes things earlier than expected so he started raking out the pointing on the front of the house. I told him to have an easy day but I am not sure he knows what that is!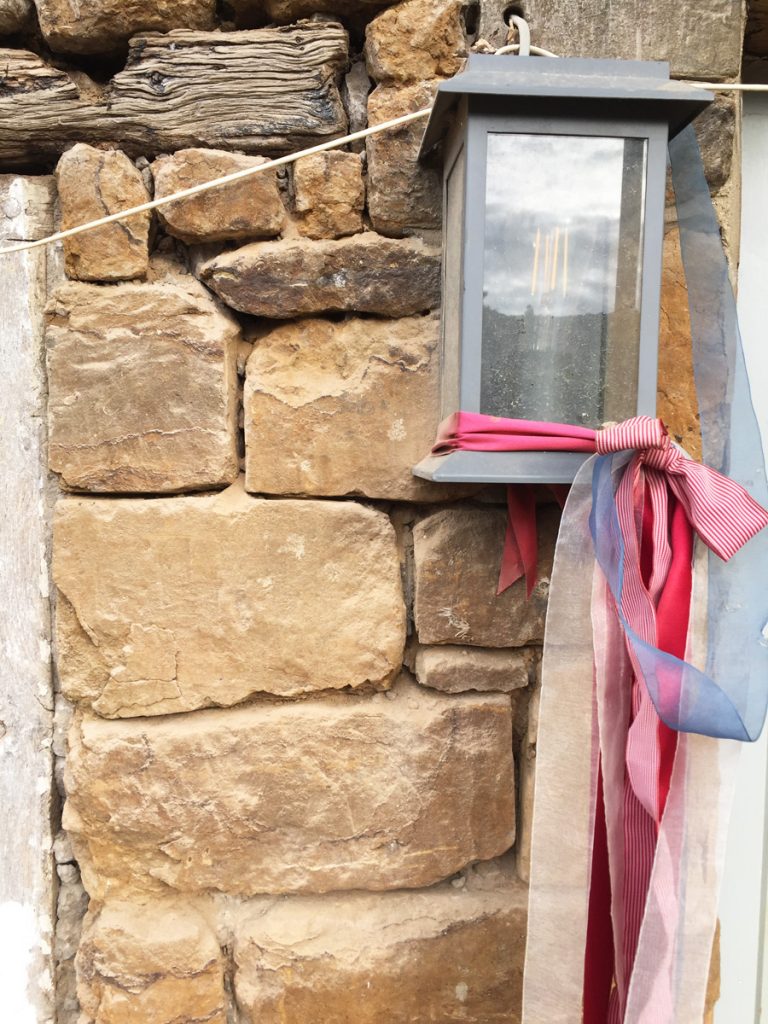 The cement pointing on this side of the house is super hard and the stone is pretty soft and crumbling in areas as a result.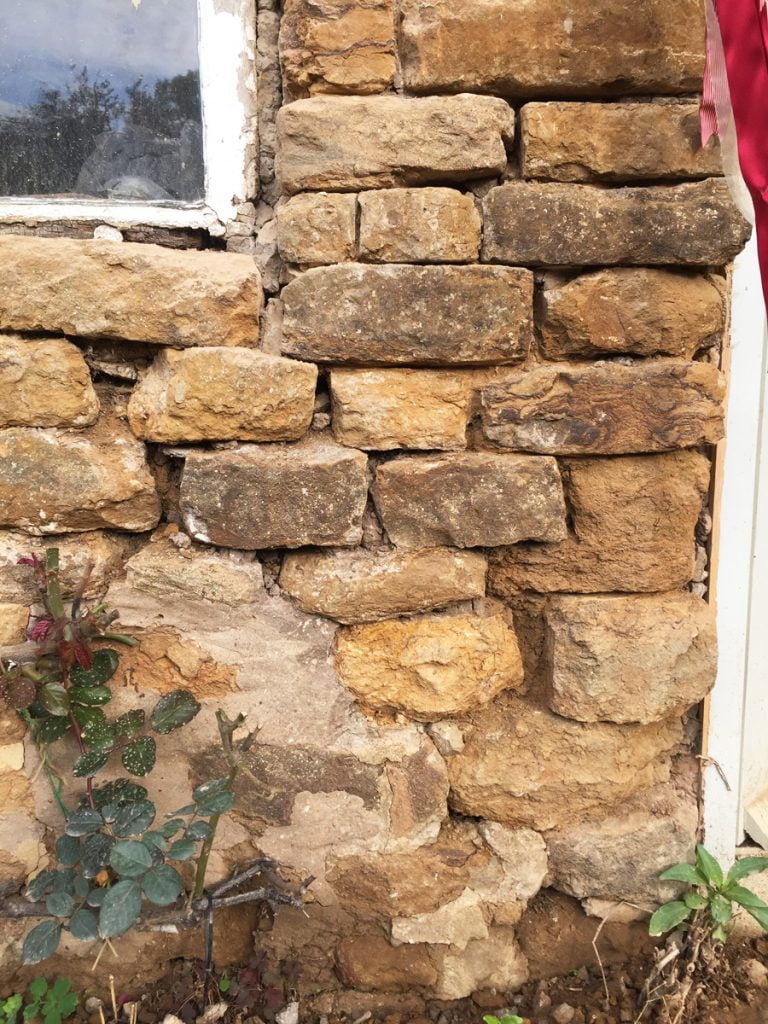 The building site isn't as grim in the sunshine.