Last night an Amazon delivery man dropped a package on the doorstep addressed to Cat, before running away from our vicious dog. Bit puzzled as we hadn't ordered anything and it came to the correct address, the house we are living in (we haven't changed our delivery address yet). Someone had sent a pair of knee pads!!! We couldn't find a note (there was one but Cat doesn't open packages well) but guessed they were from our historical oracle sister, Lucy. They were! THANK YOU 🙂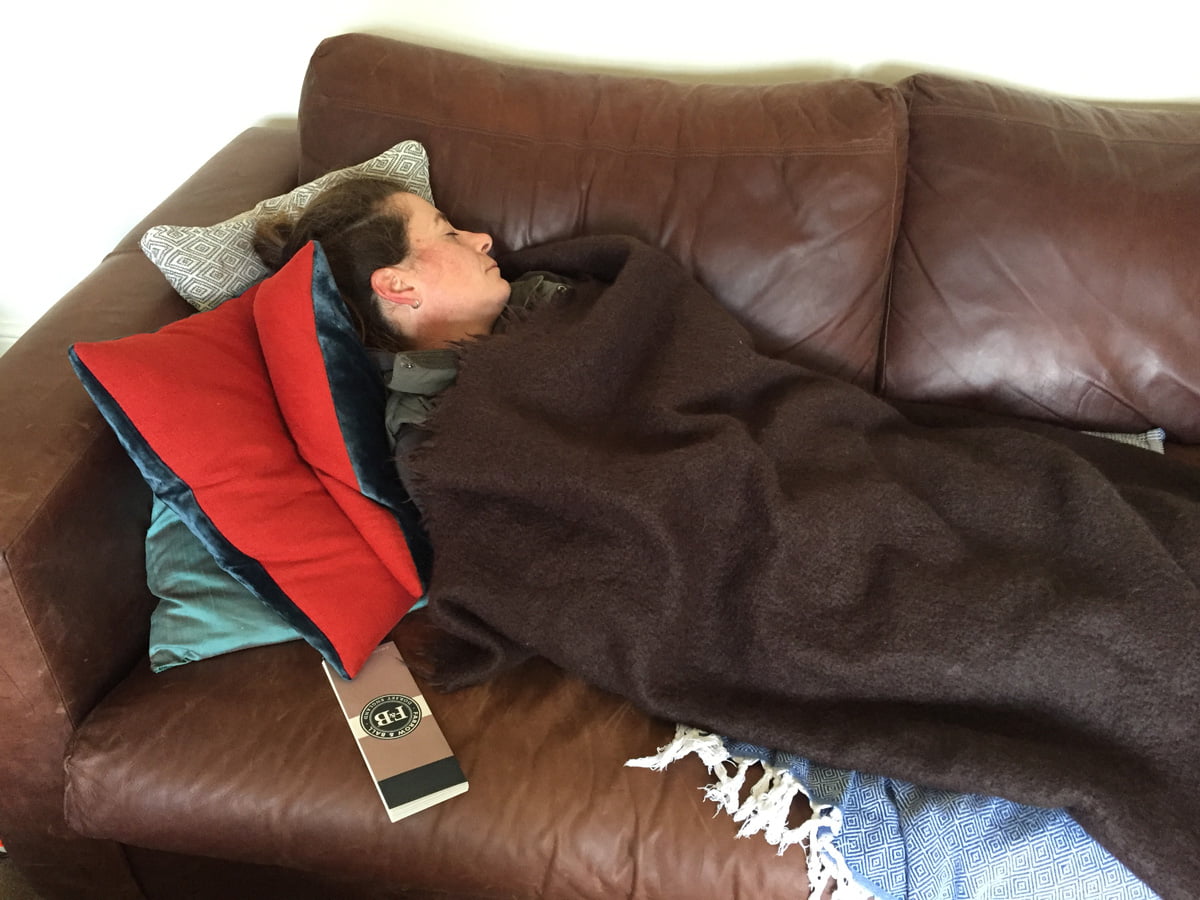 This morning Cat started to continue with the floors, but was in so much pain with her arm and hands that she had to stop and slept all morning on the sofa. She really needs time off… A few hours sleep with her Farrow & Ball paint chart will have to do…
The freshly oiled staircase in daylight. It's so damned windy today that every time we hoover within seconds everything is covered in sawdust that's being blown down from the attic.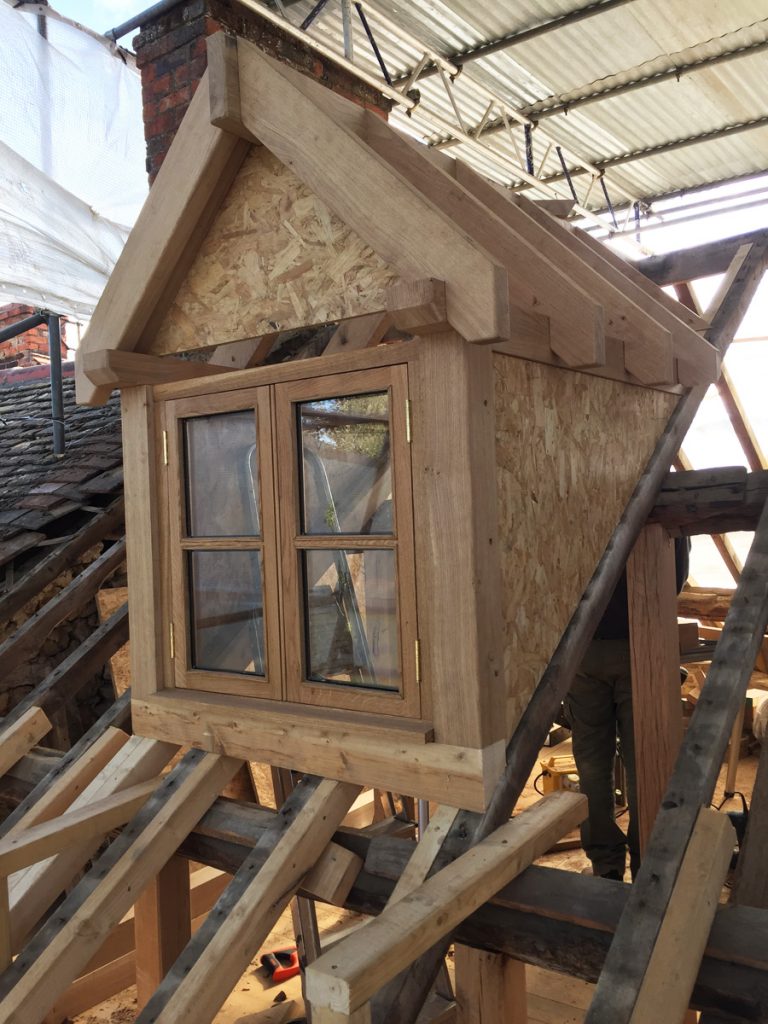 Dan has been working on covering the sides of the dormers ready for the plasterers and roofers to finish.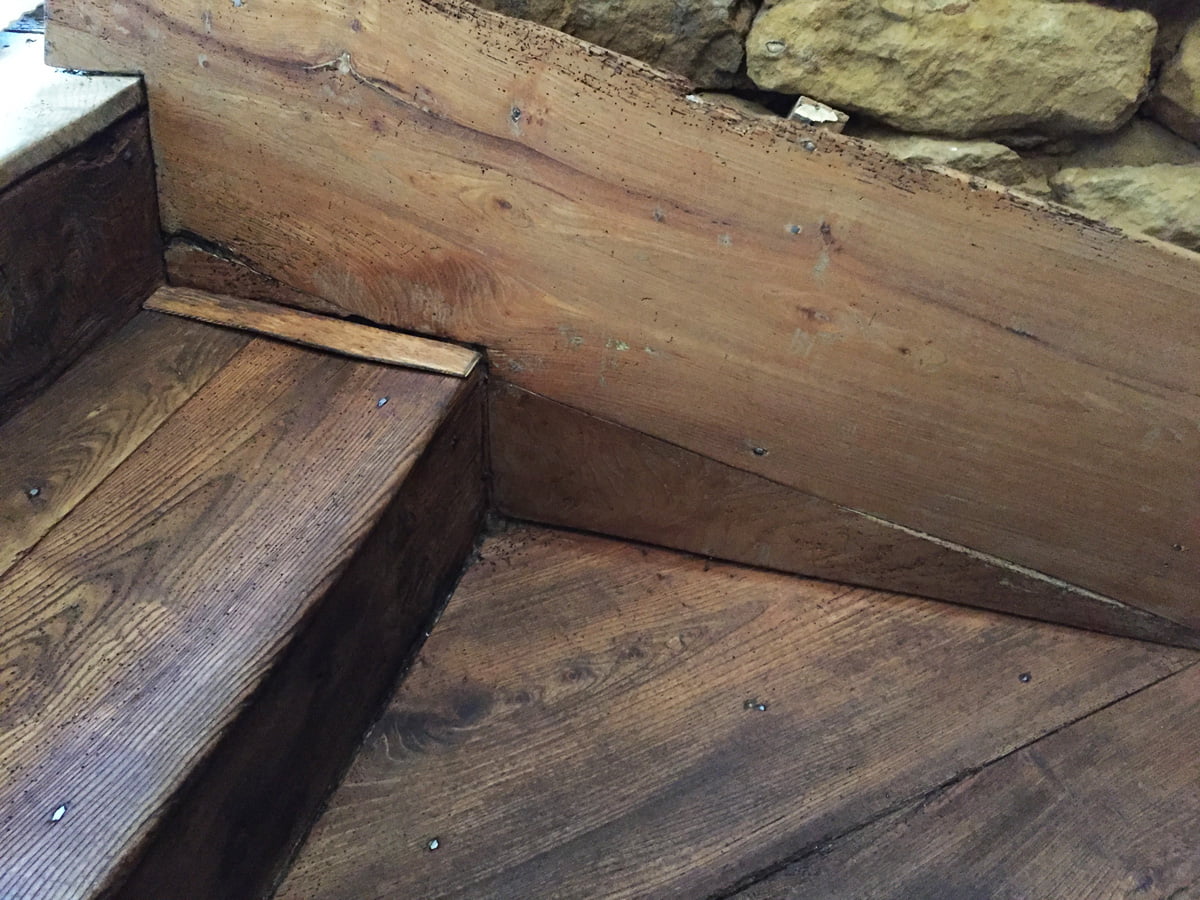 The stairs have their first coat of oil. They will need 2 coats ultimately but this will protect them from any plaster getting dropped on them. This is the reasoning behind oiling all the wooden floors before the plasterers begin, untreated and the plaster would soak in and mark.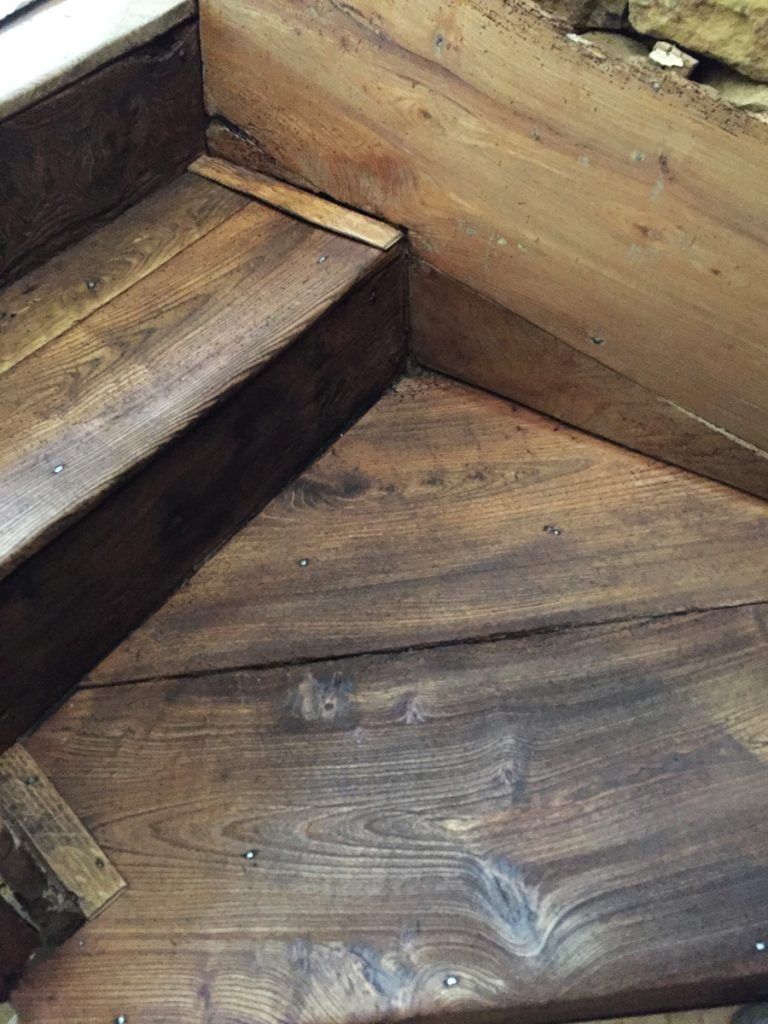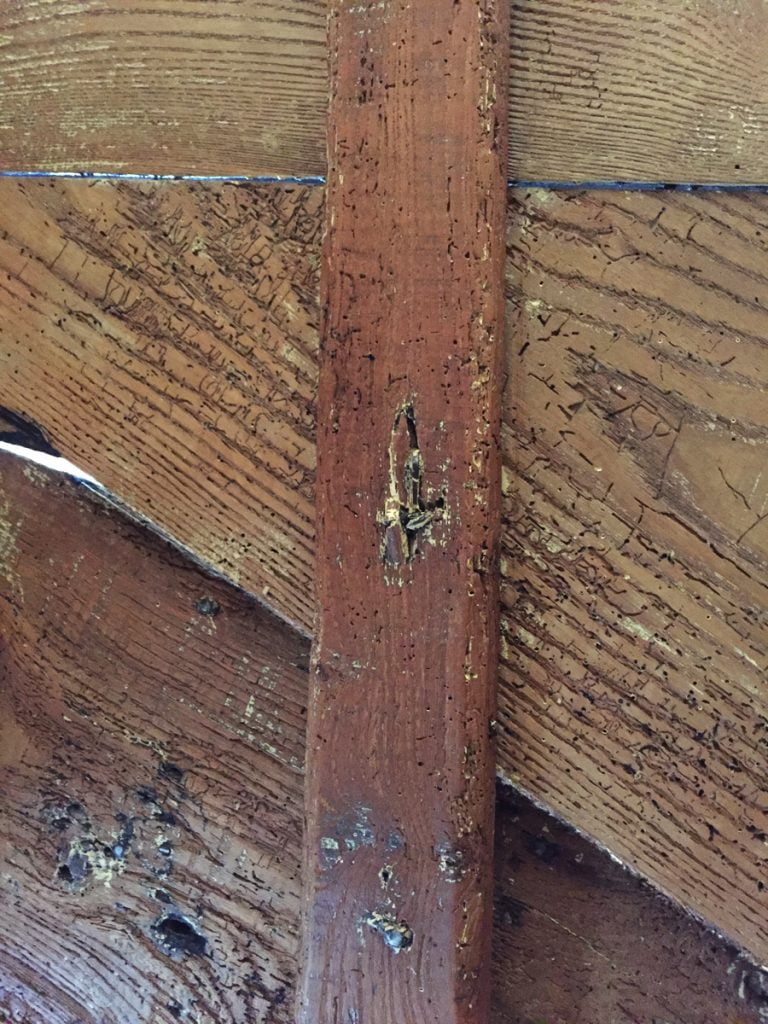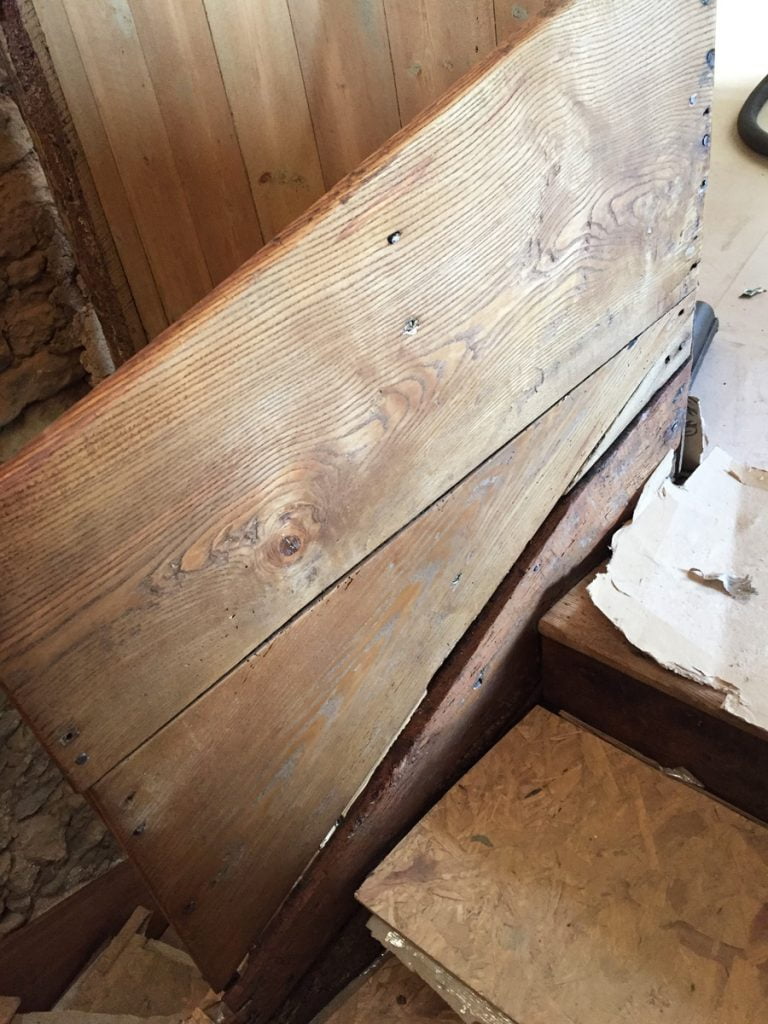 The boards used on the hand rail down the stairs are so lovely. They have been patched up over the years, but they are very definitely old.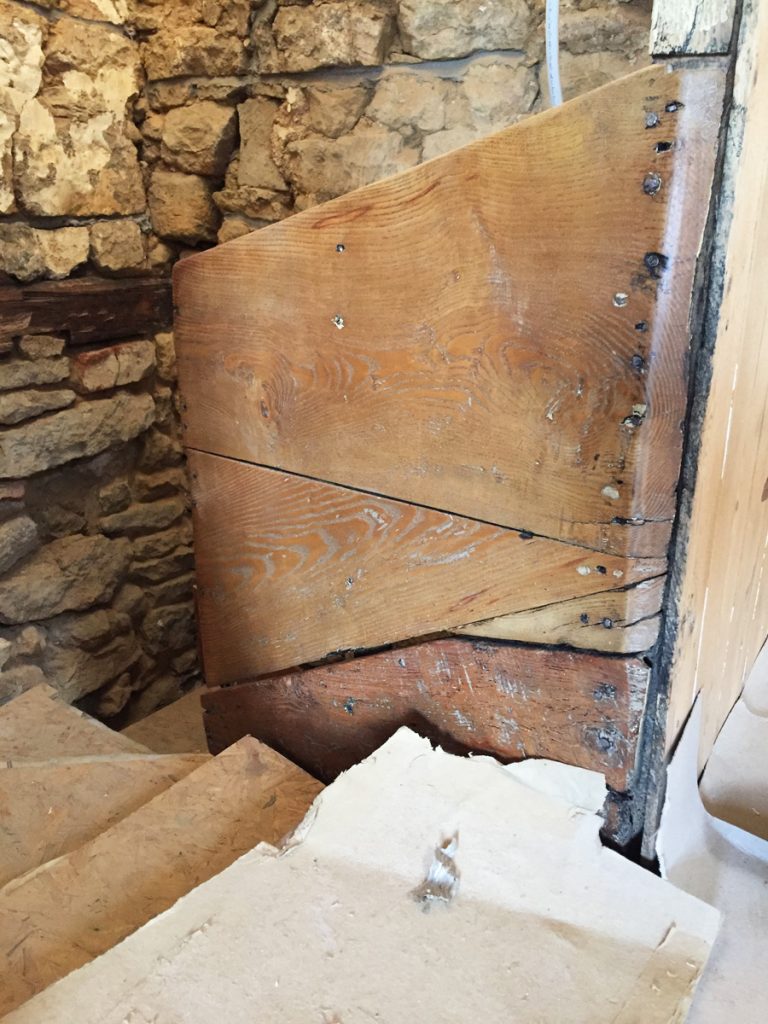 We love the rustic feel to the stairs and the hand rail, indeed the stairs were one of the main reasons we bought the house!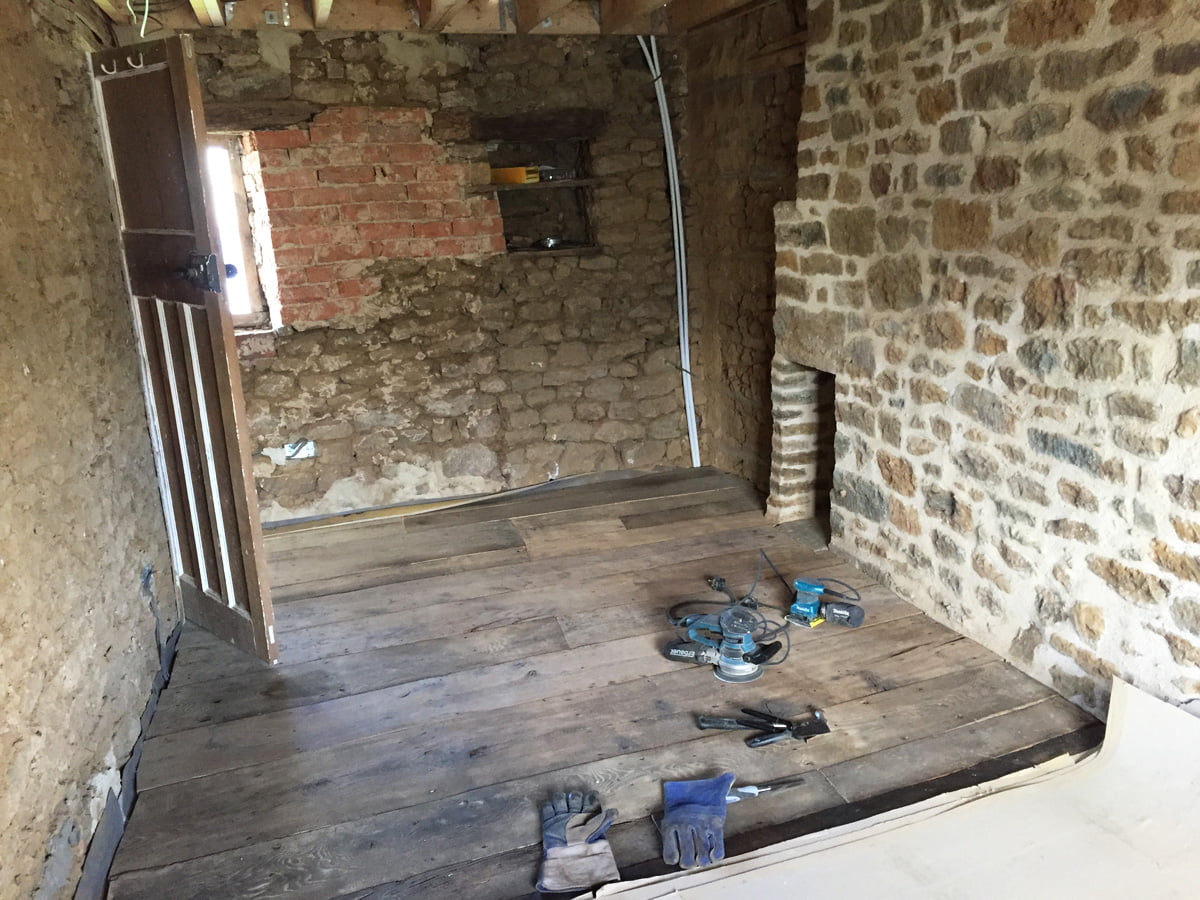 Cat's next challenge is the second half of Zanna's bedroom floor. After her morning sleep she is back on it and starts sanding the floorboards.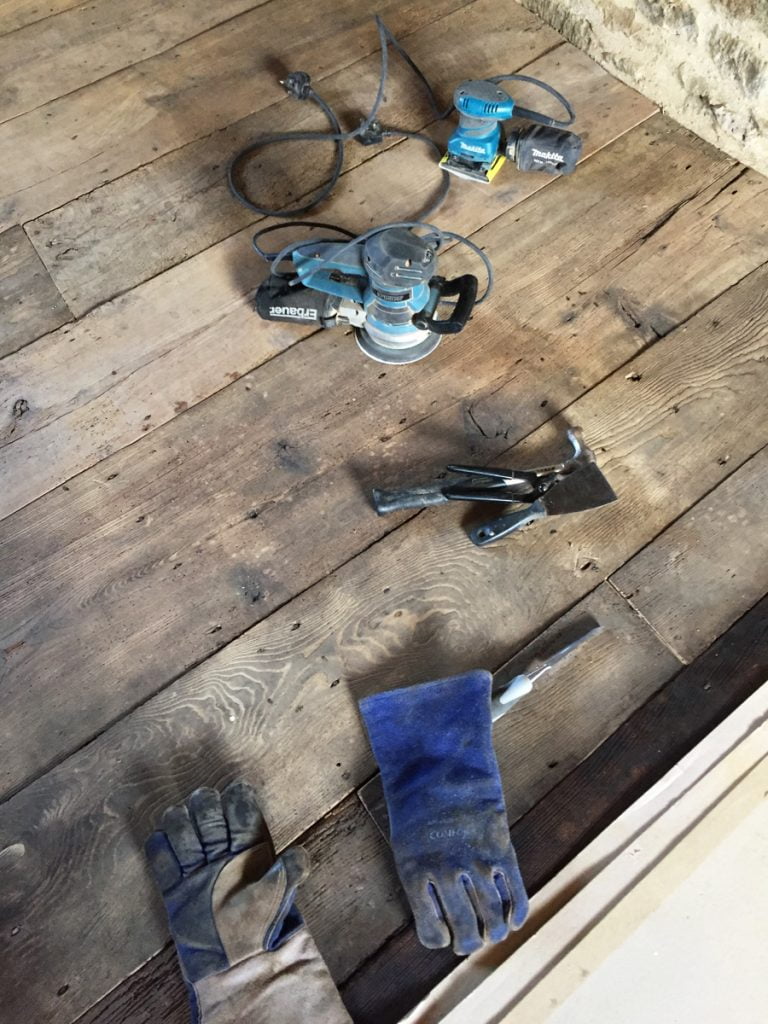 Cat's suffering from numbness of hands caused by the hand sander, so Colin has lent her his padded welding gloves which should lessen the vibrations.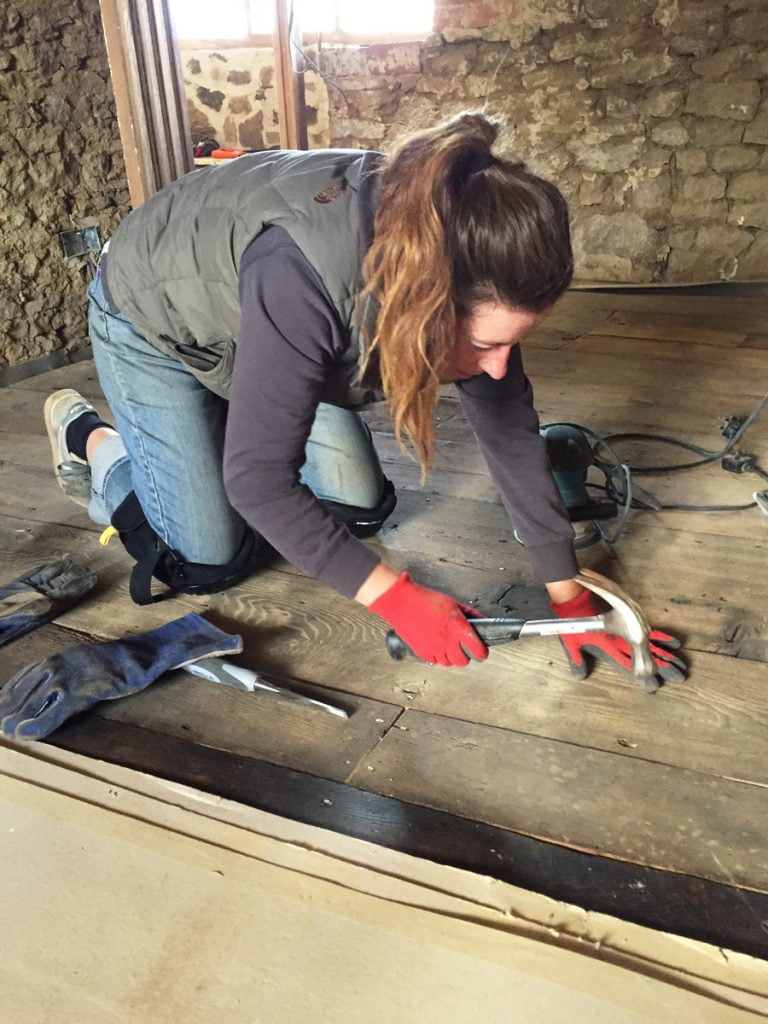 Cat is loving the knee pads, these have instantly improved her day, although they haven't improved her language.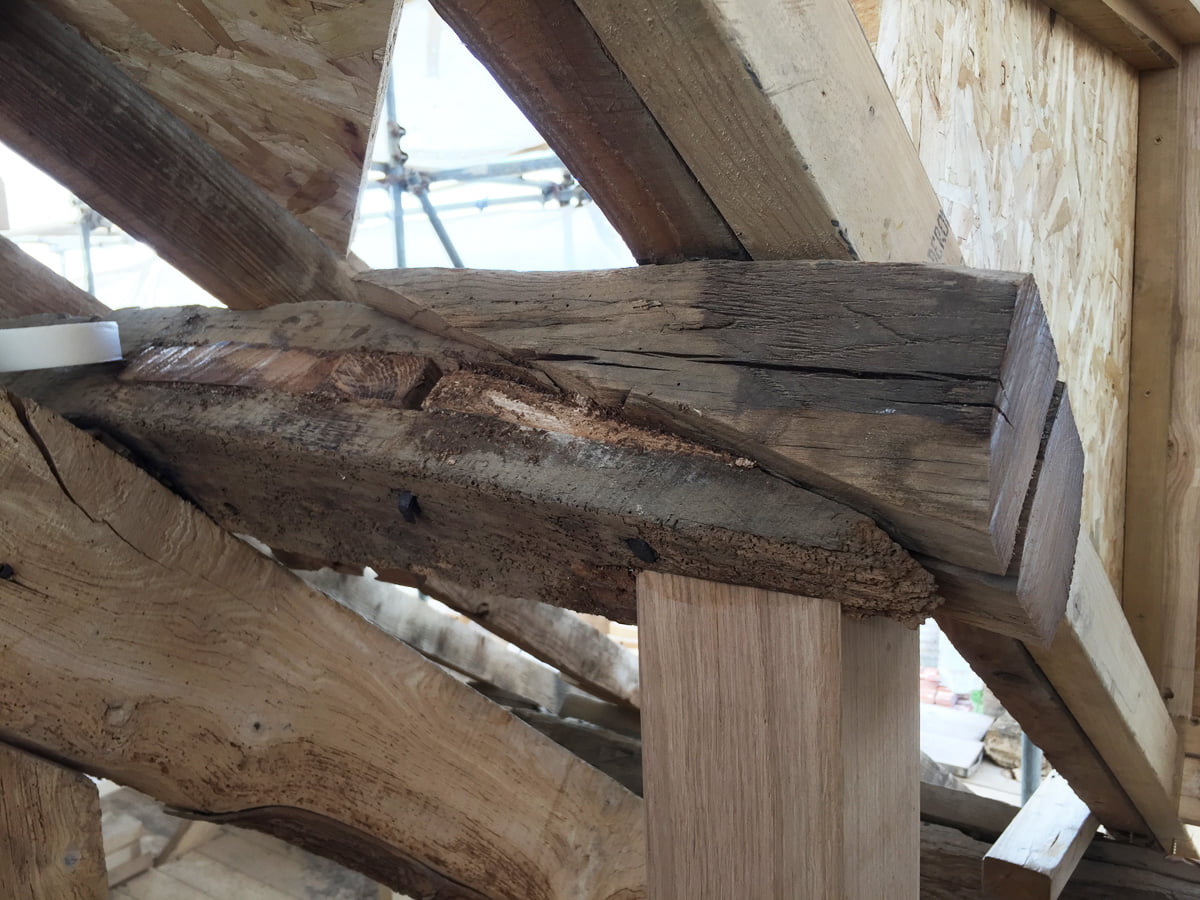 Meanwhile Dan has been finishing off the dormers in a howling gale, and it's a bloody freezing cold wind today. He has trimmed the oak repairs he made to the purlin yesterday and it looks great.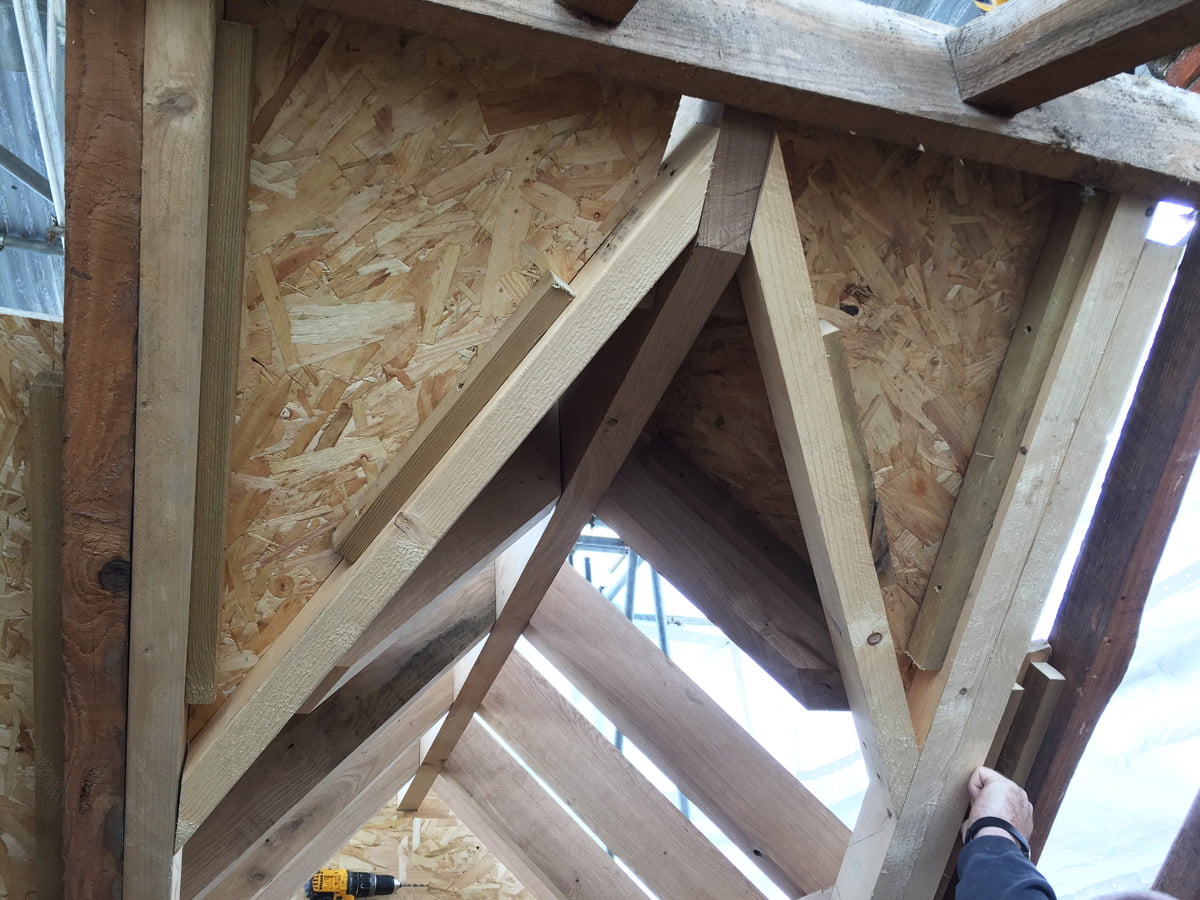 He has been adding board to the dormers where they join the roof. The roofers then have something solid for the lead to sit on.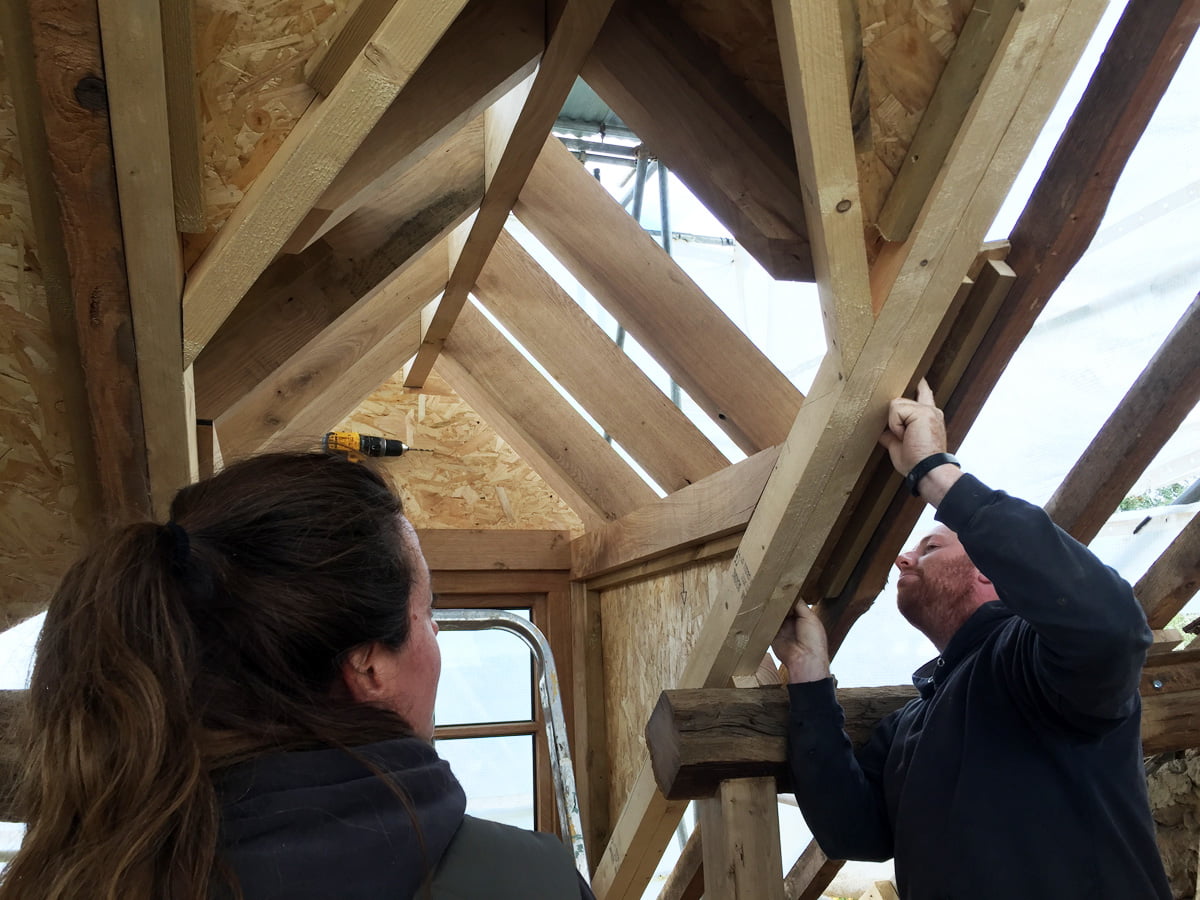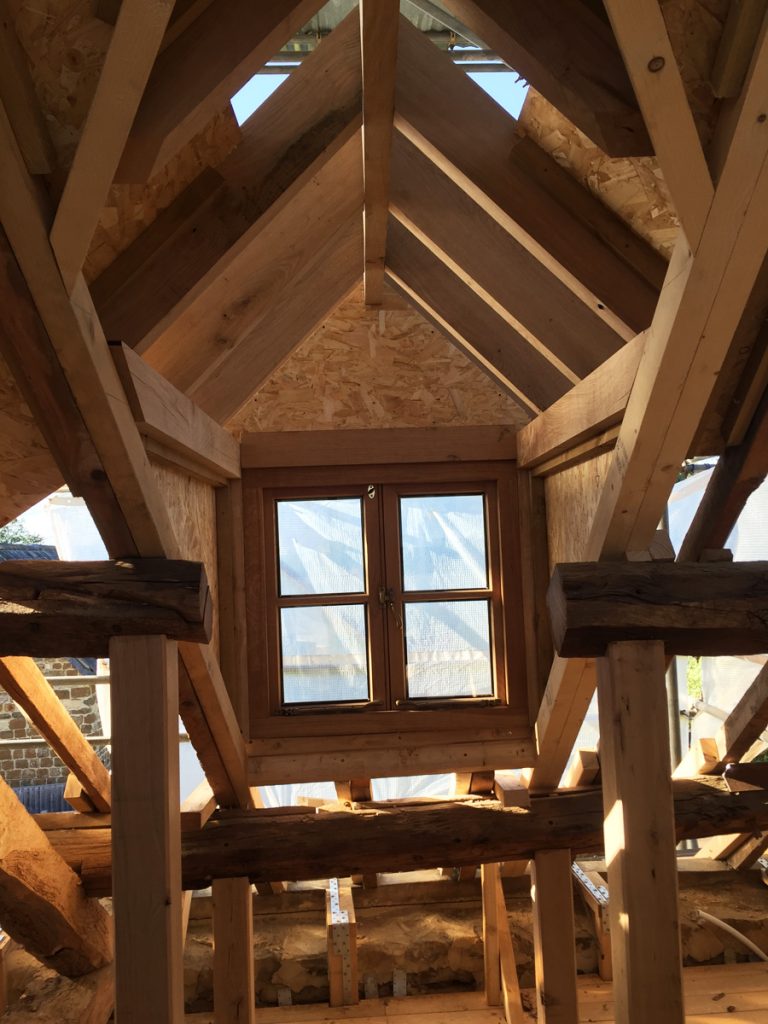 The finished dormer looking very grand!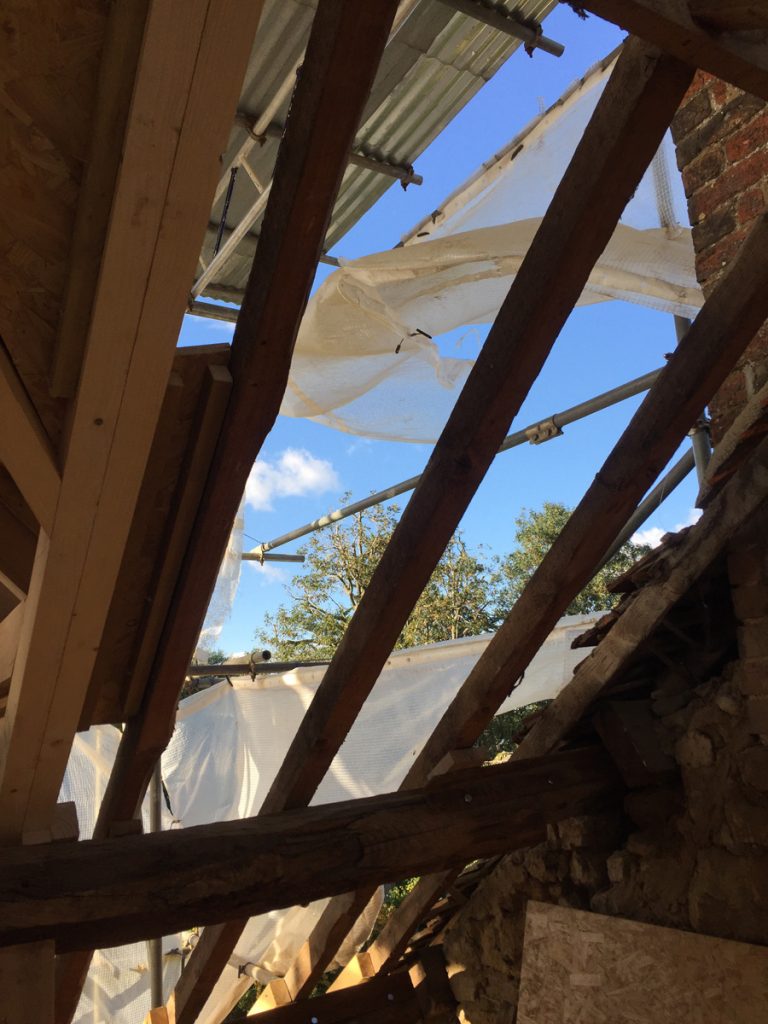 The wind is so epic today it's ripped the sides from the scaffolding (the side that didn't get ripped in the storm back in August), so they are flapping away crazily.