We are running low on energy, time, patience and daylight. It's also turned really cold all of a sudden and the house is f***ing freezing.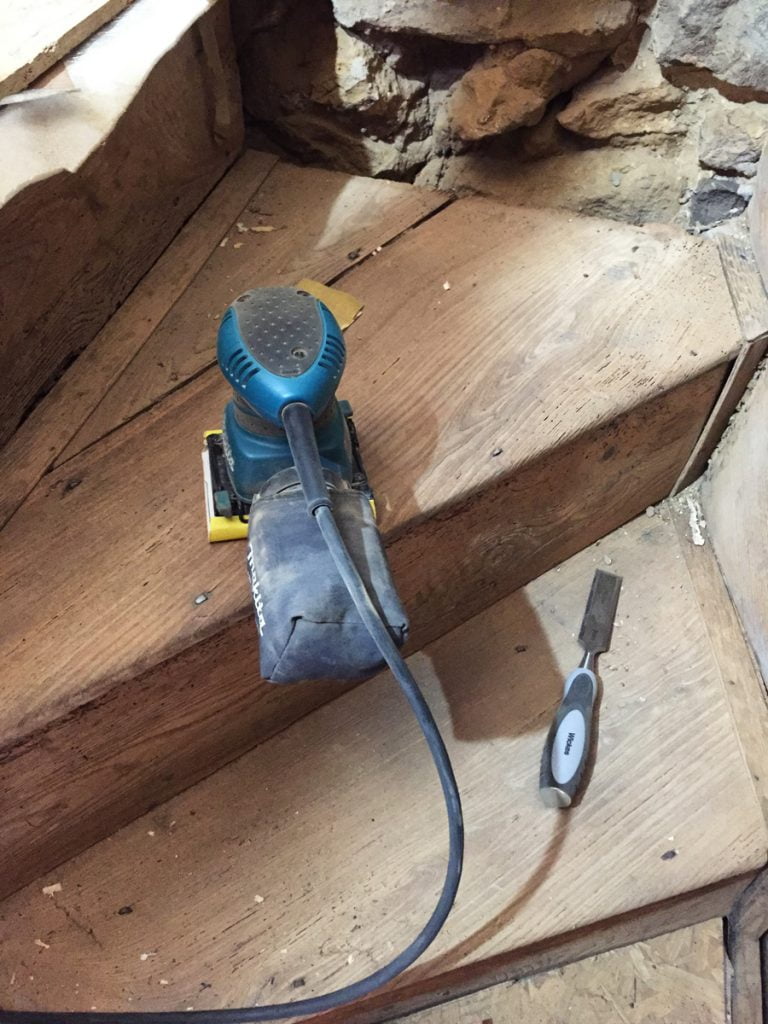 Cat continues working on the staircase, sanding and chiseling off the remnants of old paint.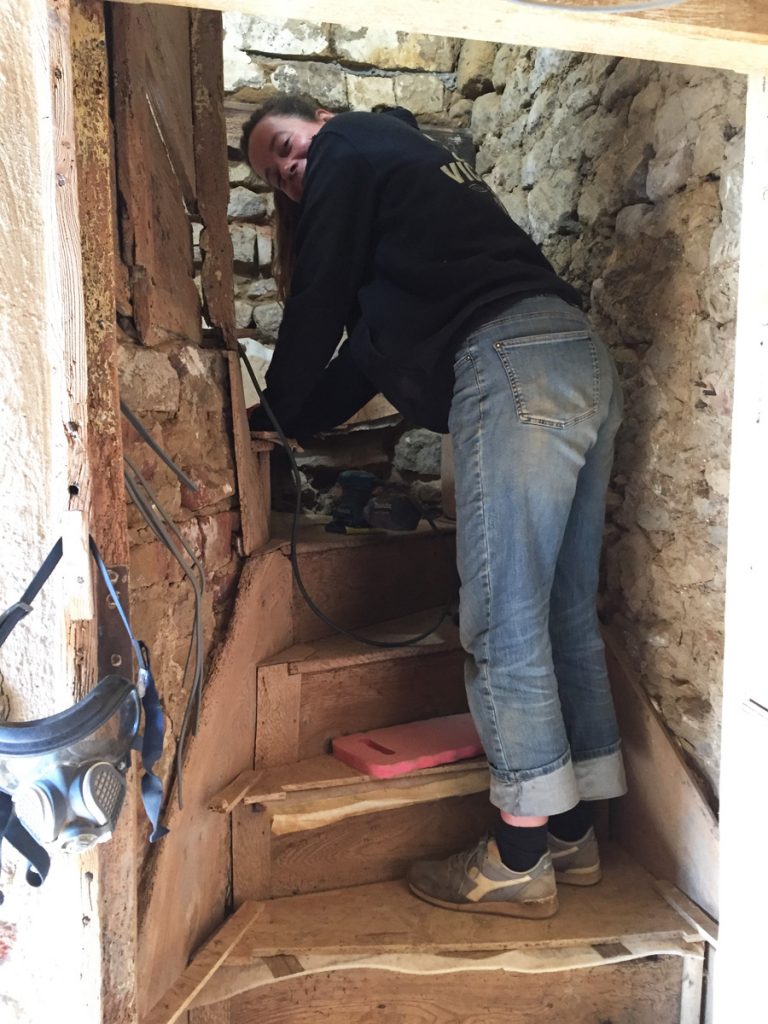 Cat looks like she is enjoying it here. She is not enjoying it. Every muscle and joint hurts and her hands keep going numb, possibly from over use of the hand held sander.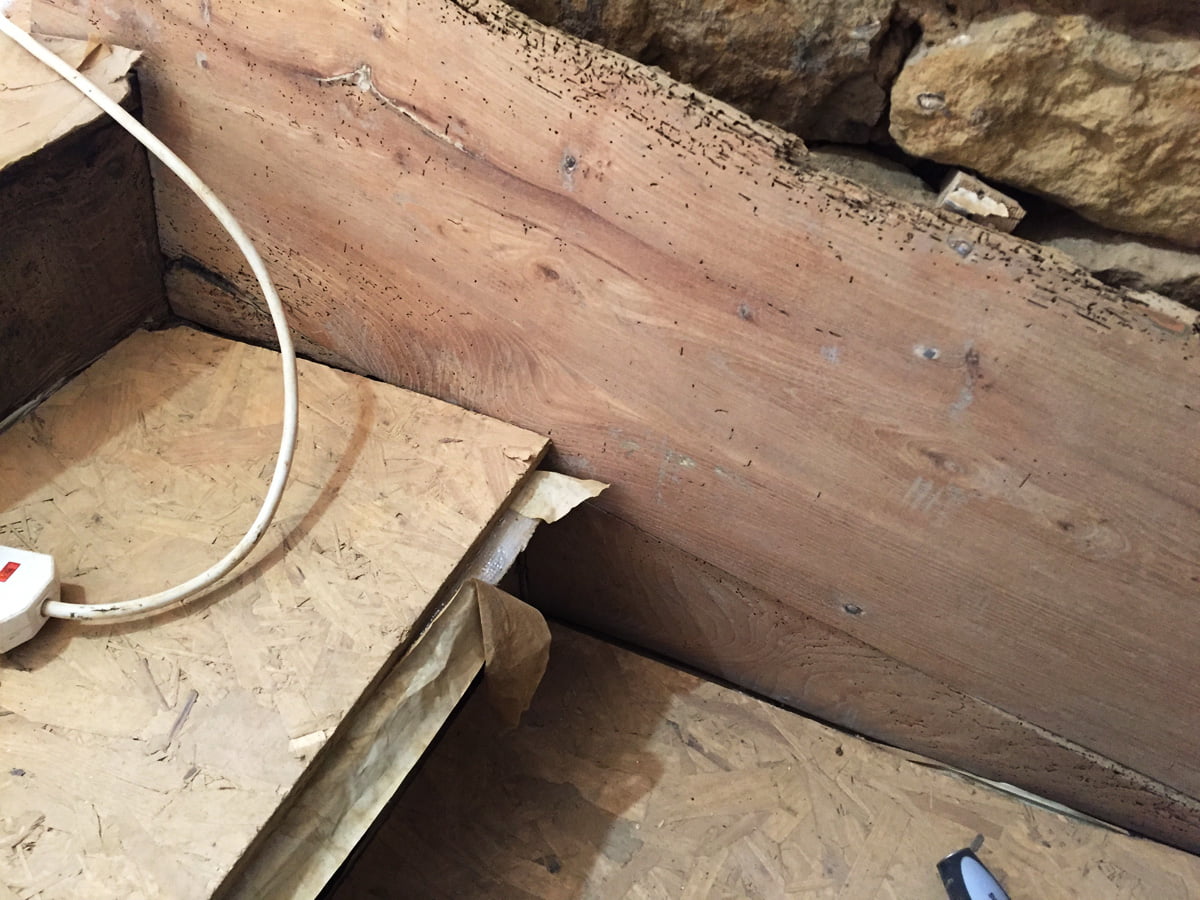 All the horrid grey lead based paint has finally been removed from this kick board.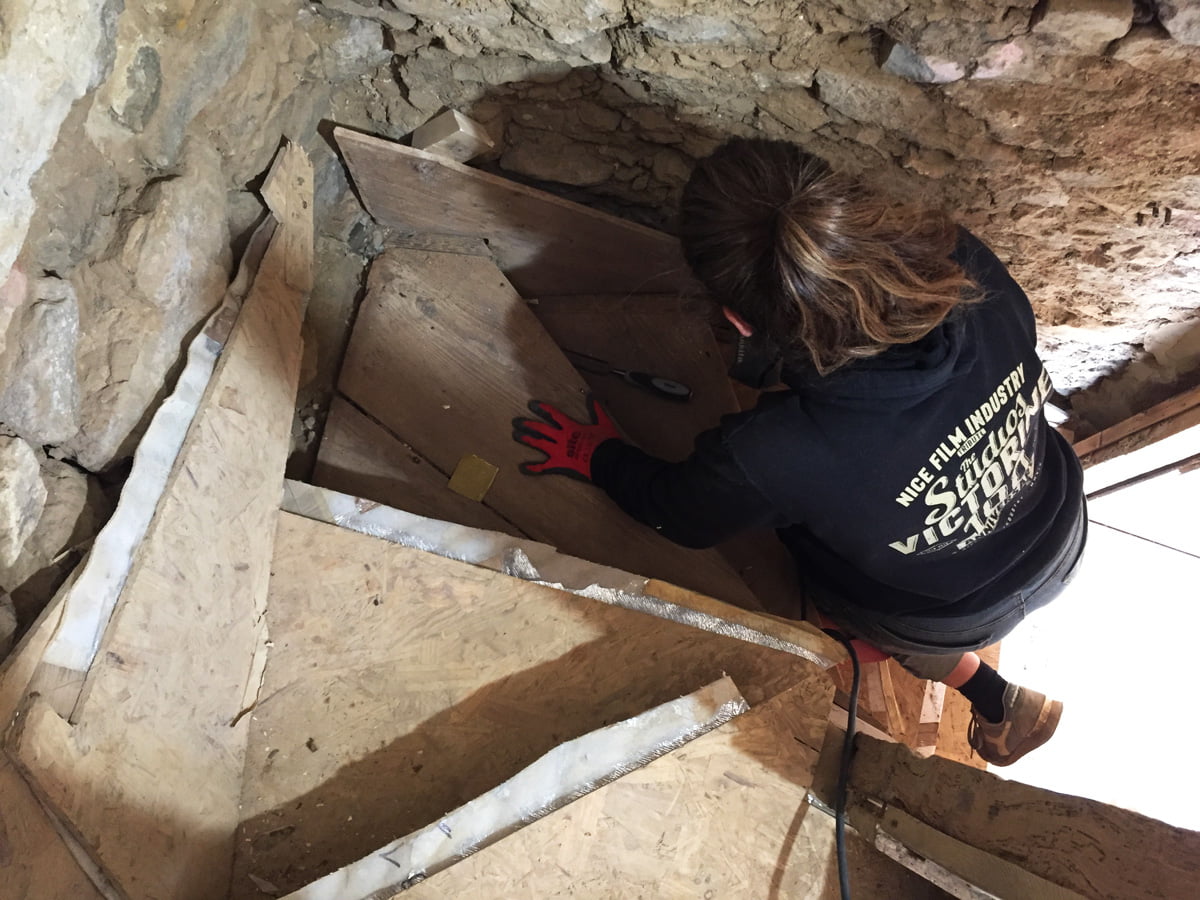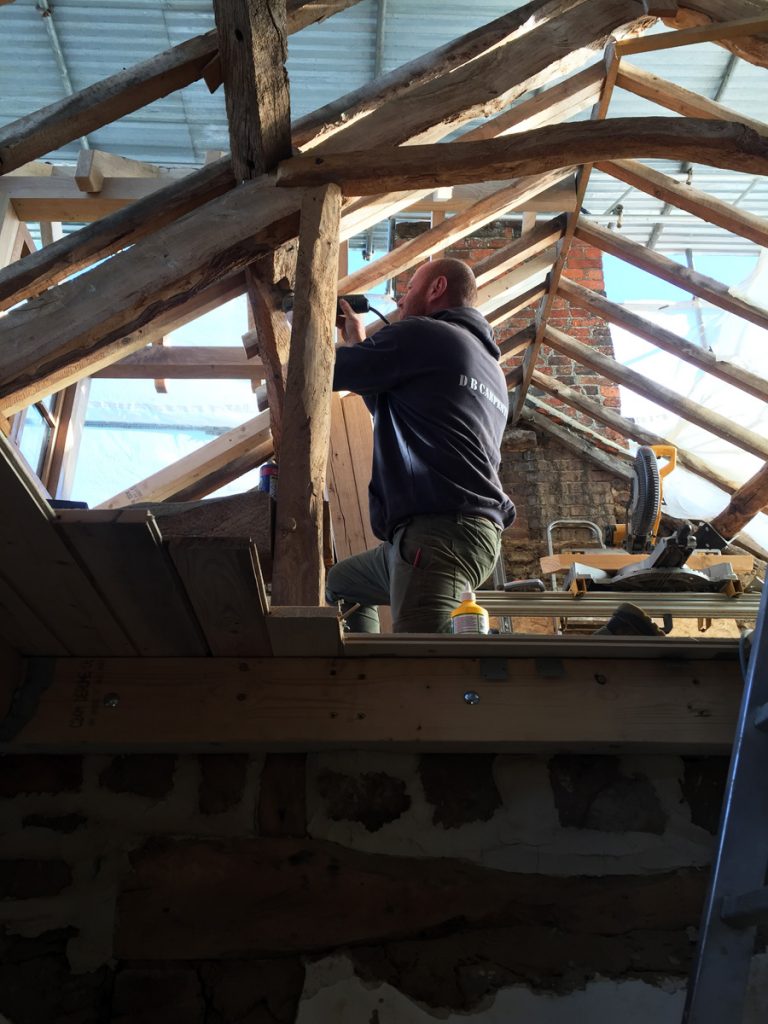 Dan is installing the posts in the purlin for the second dormer.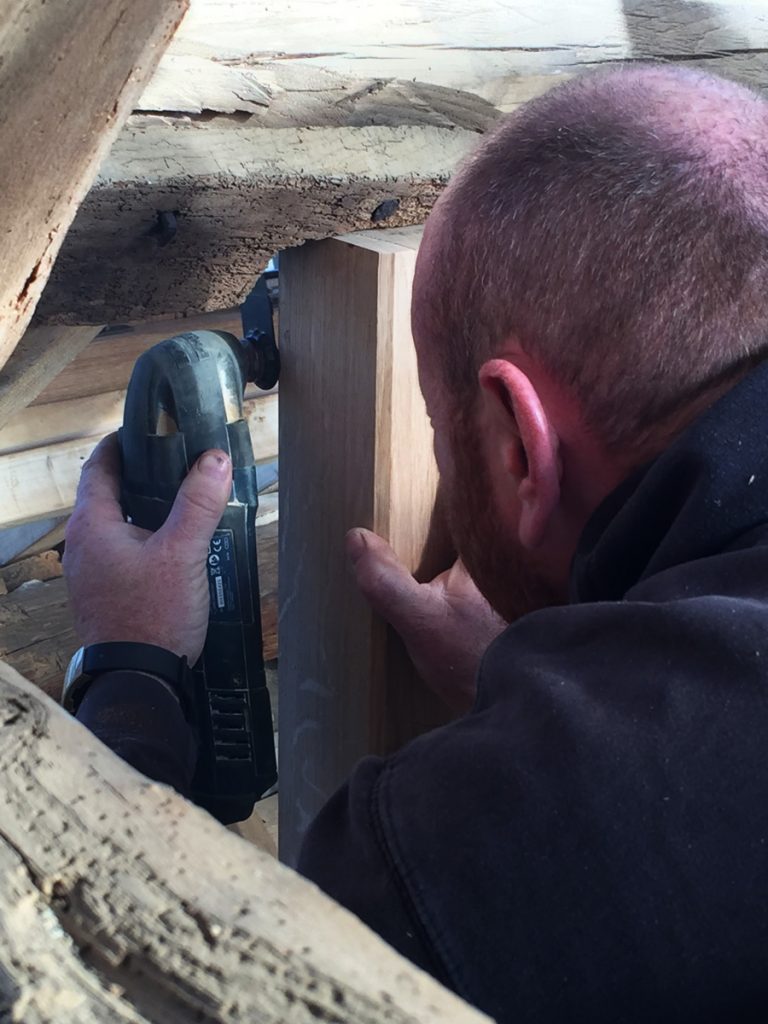 Cutting the notch into the purlin to fit the oak post.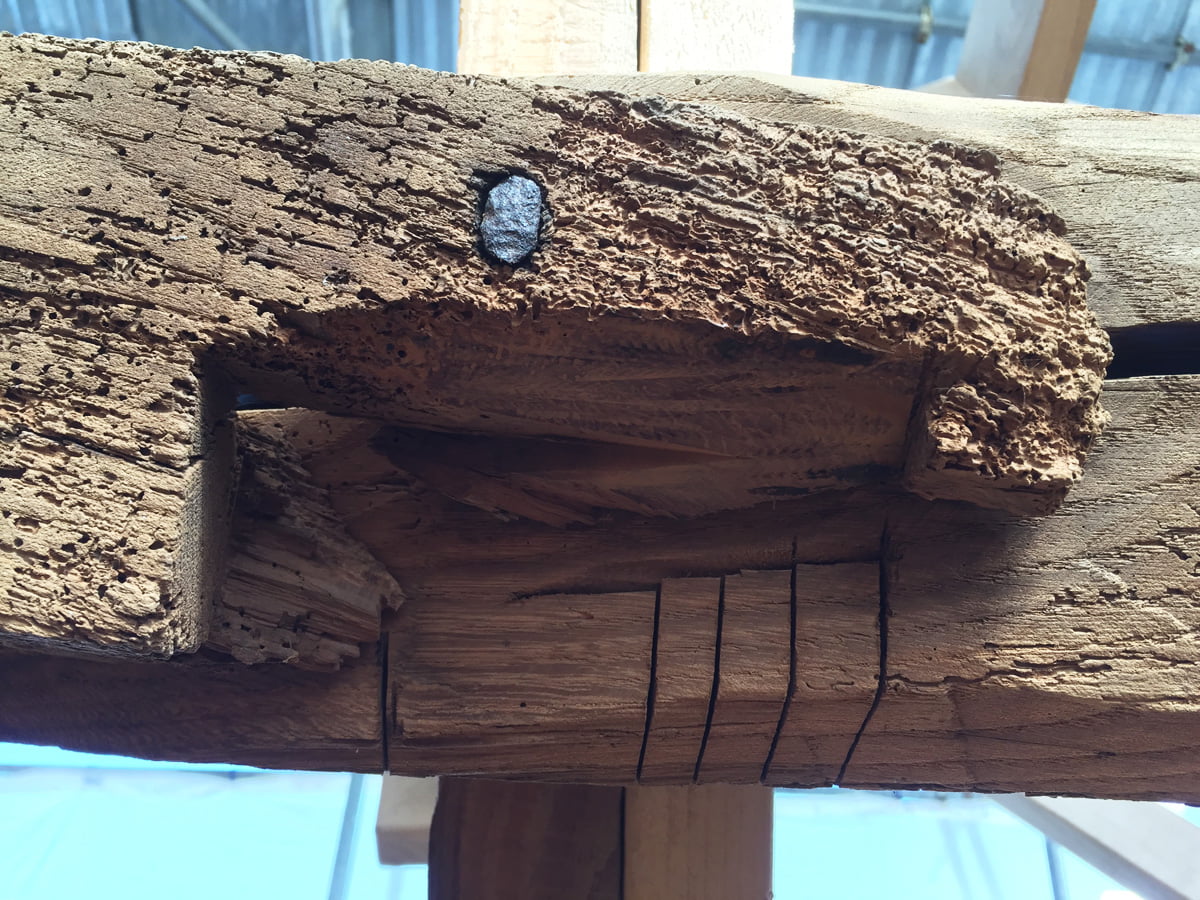 Cutting the notch into the old purlin took a lot of effort, old beams are like concrete…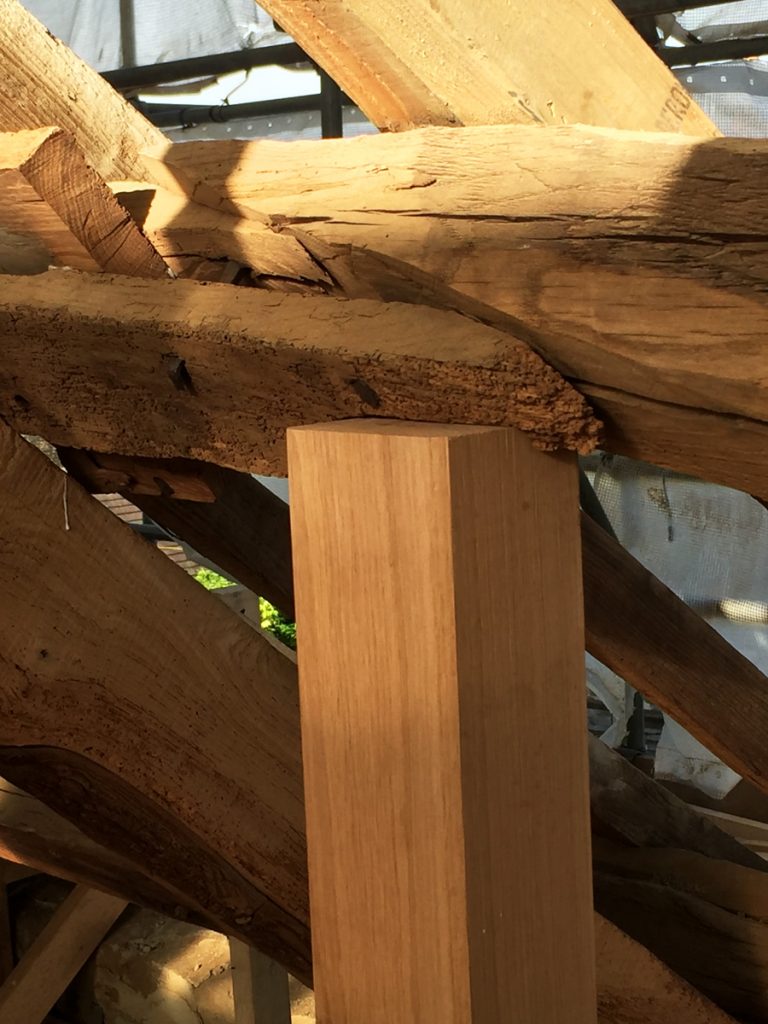 The purlin required some repairs before Dan could fix the post into it. There is a scarf joint here, but the pegs holding the joint together have fallen out so the two ends have moved apart over the years.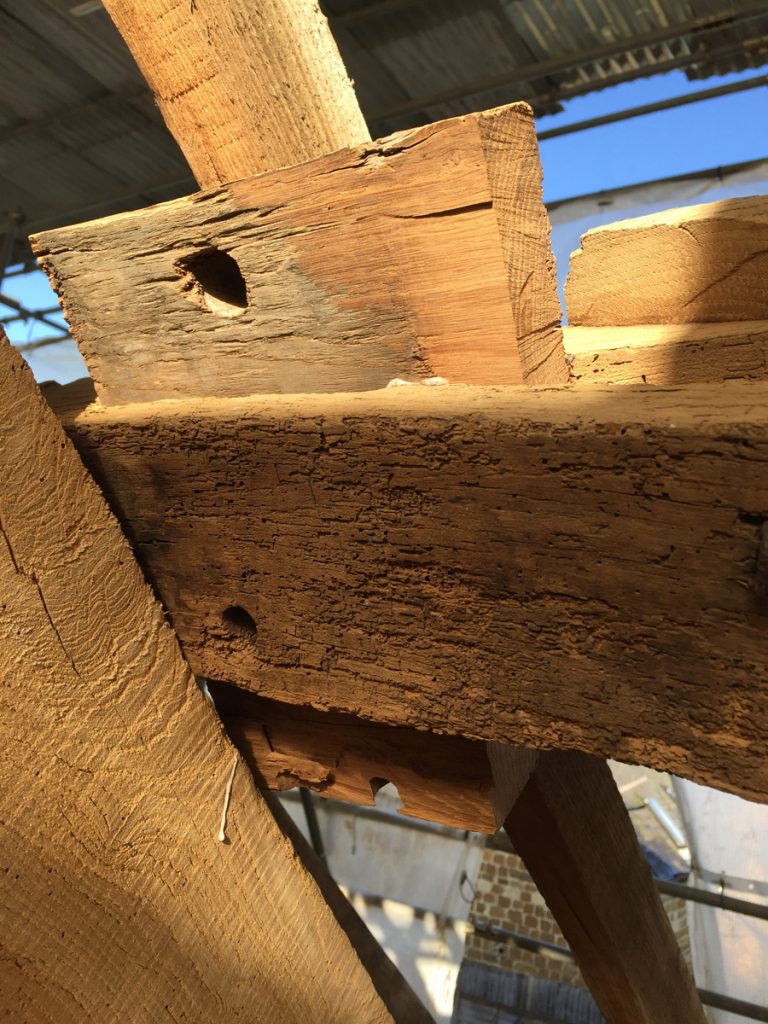 Dan has repaired the joint with part of the same purlin that was cut out for the first dormer. It has been glued into the gap, this will be trimmed down once the glue is dry.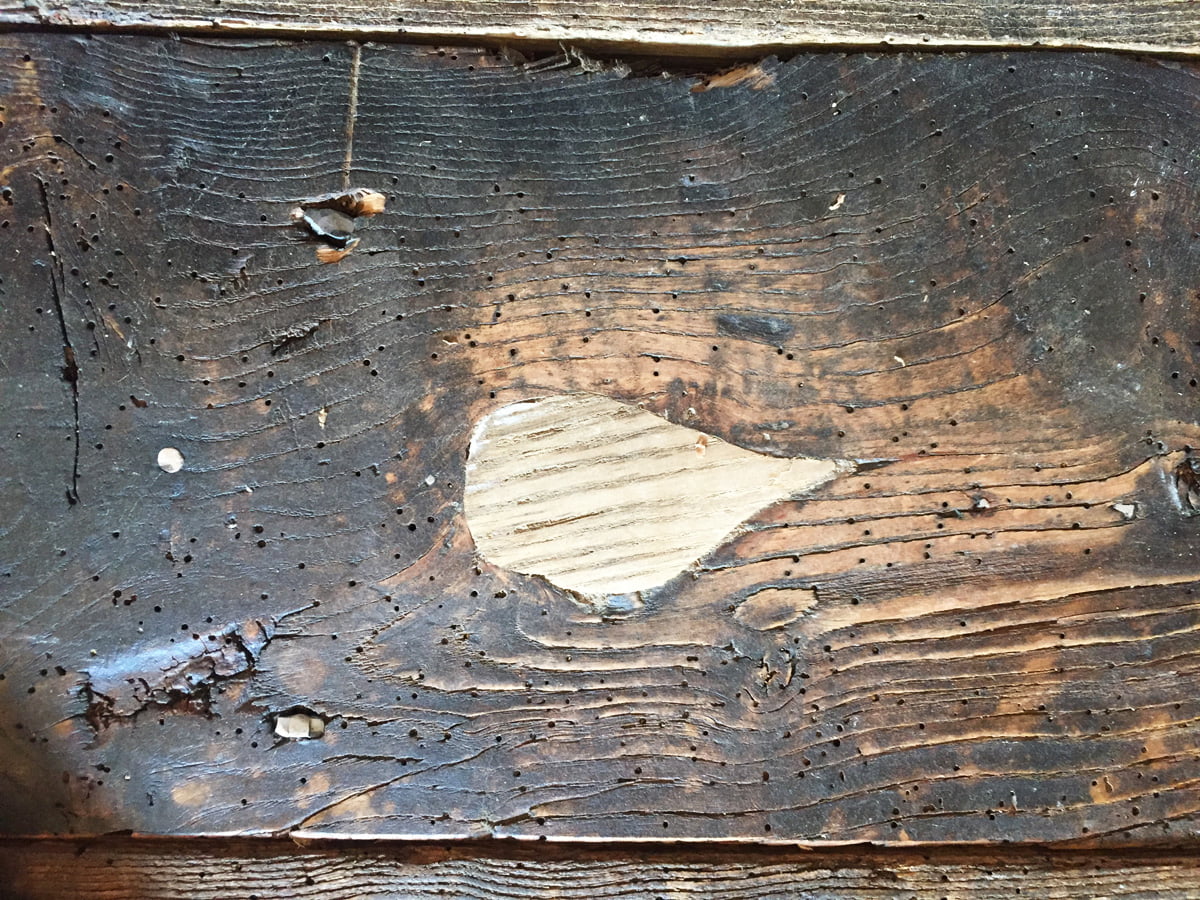 Another knot repair in the wooden floor. The repair just needs oiling so it is the same colour as the rest.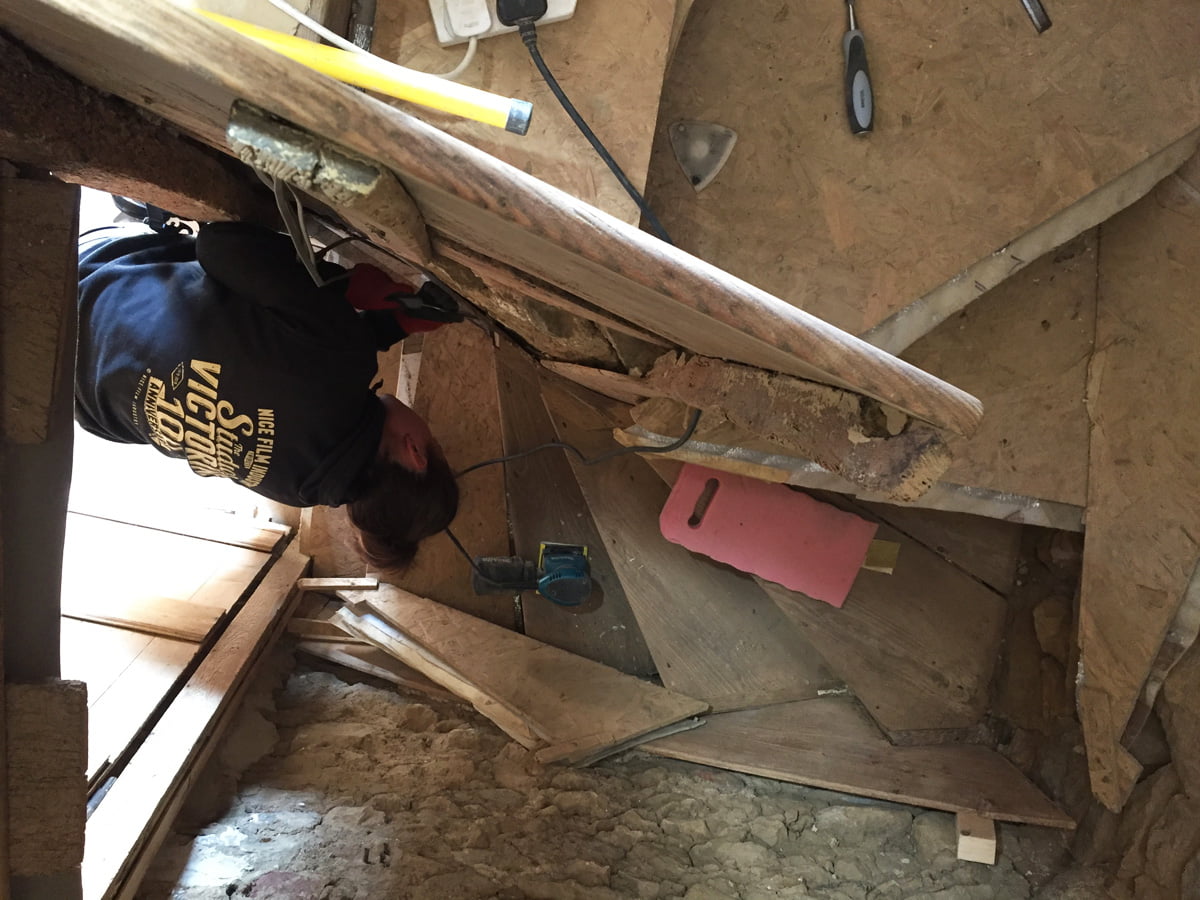 Cat reaching the bottom of the staircase.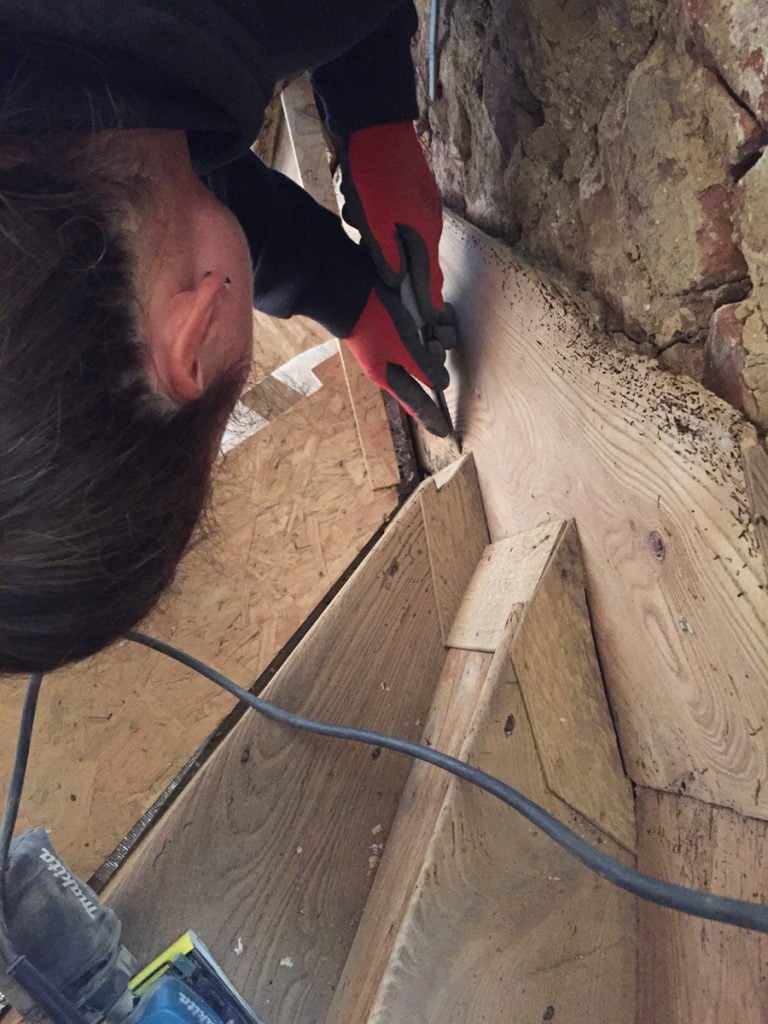 Removing the old paint from the edges with a sharp chisel.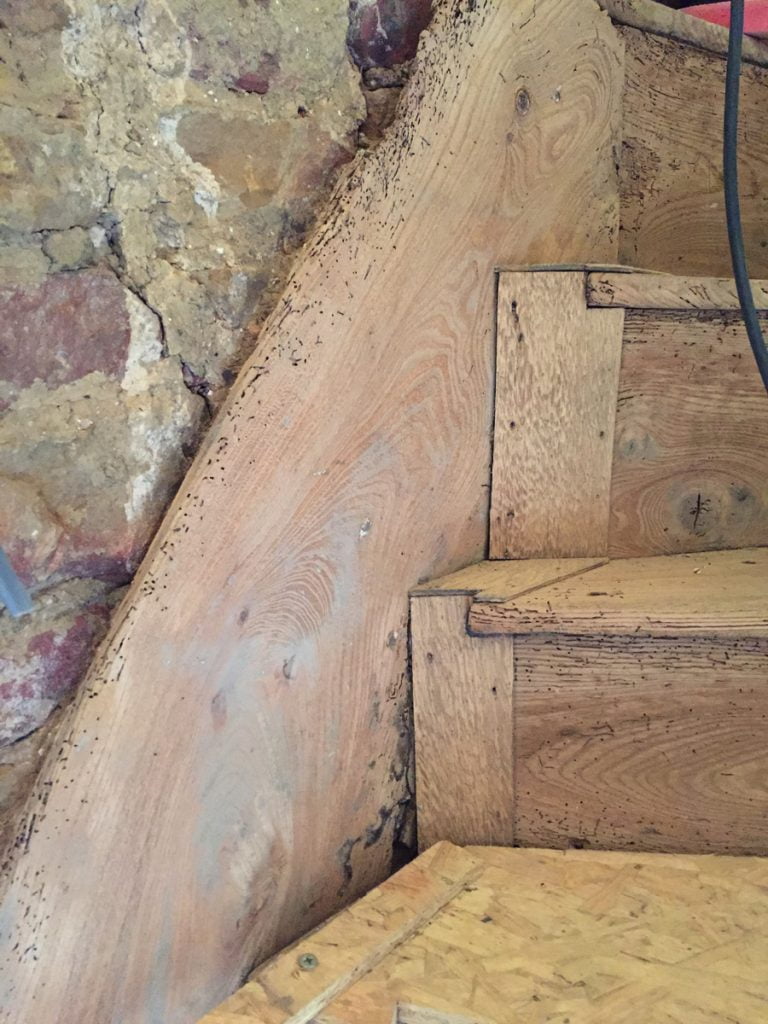 The super hard grey paint that is almost beating Cat…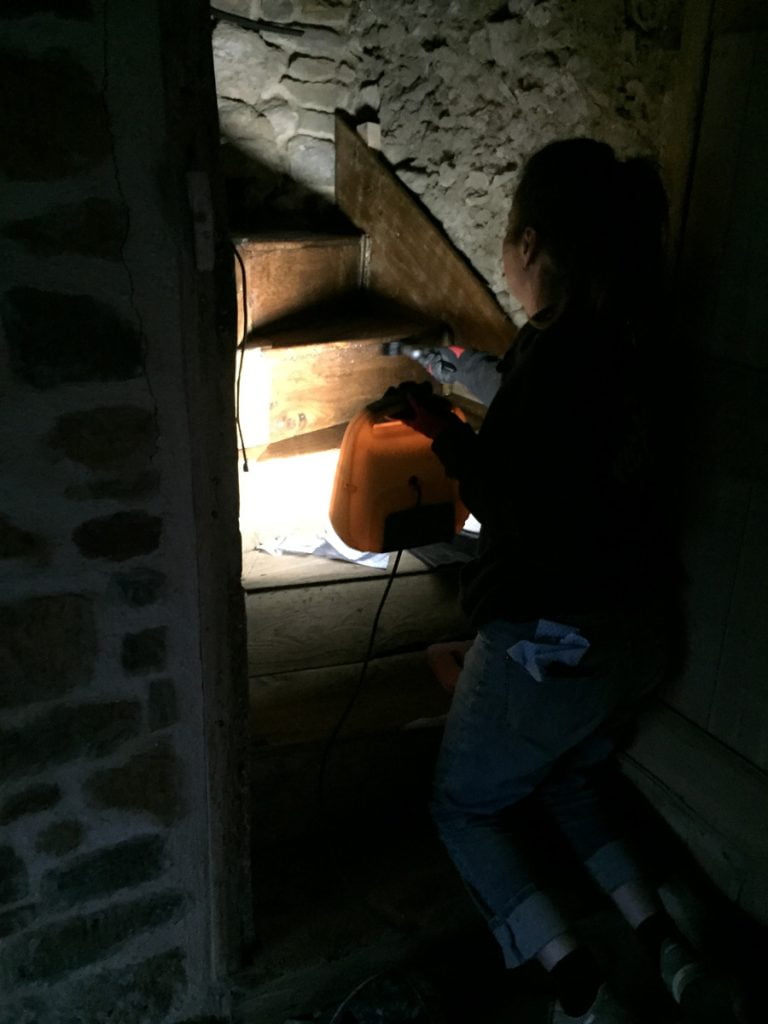 Cat left the light stand upstairs before she started oiling the stairs. Then it went dark and she couldn't walk on the stairs as the oil was wet so had to paint the rest of the stairs whilst holding this portable light and angrily swearing.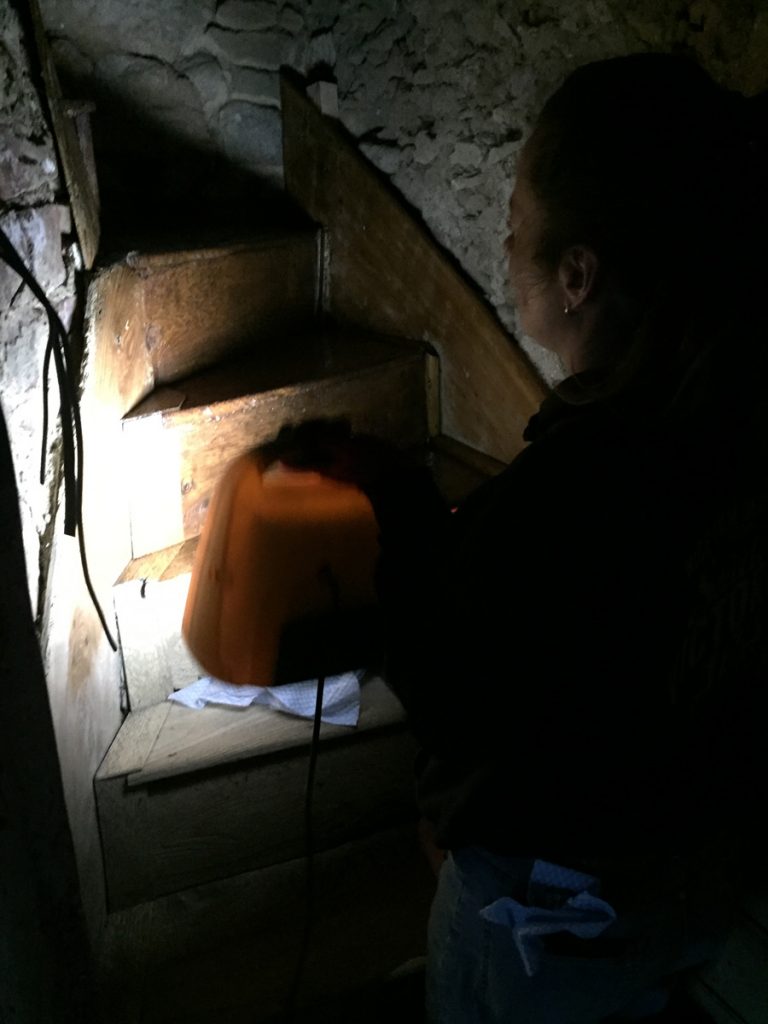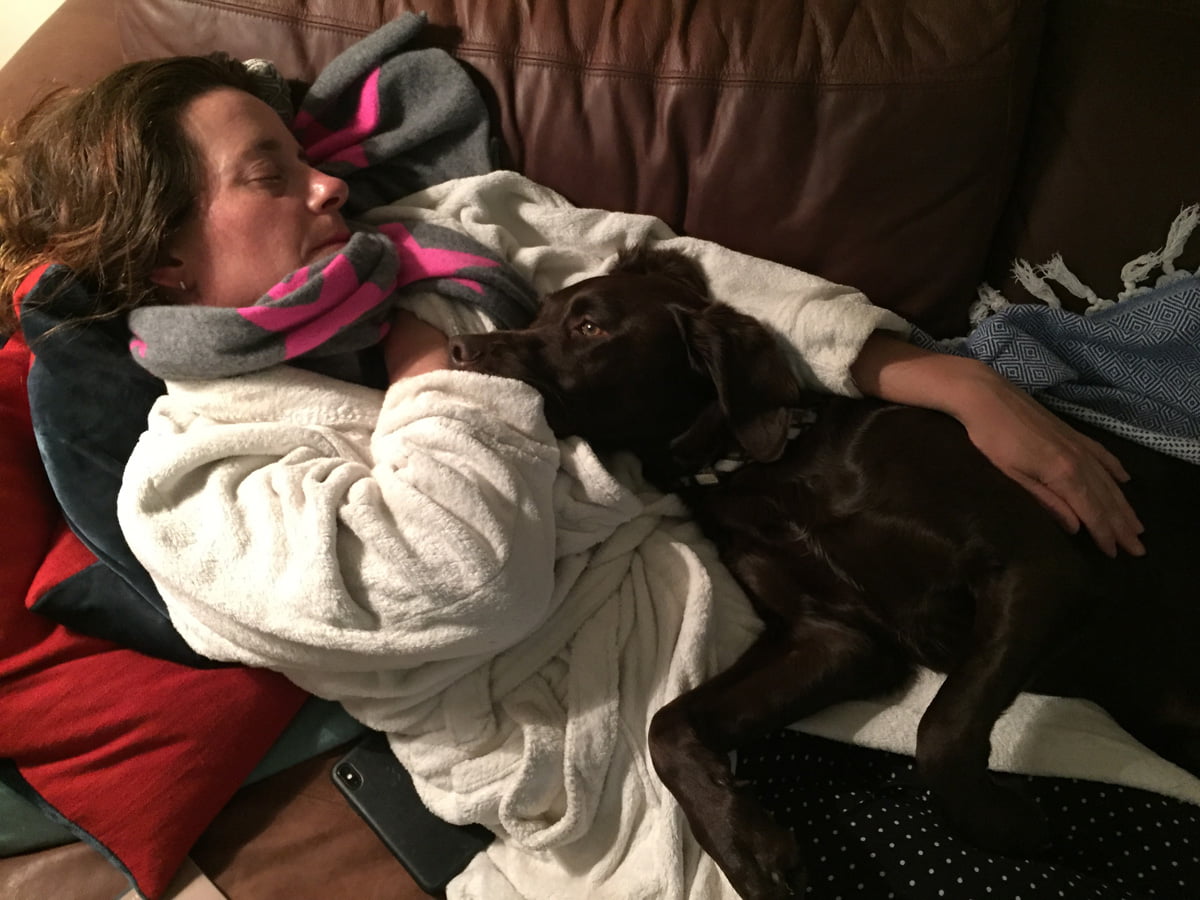 Cat is tired, broken and cross.