A busy day with more progress, help and a visit from our structural engineer, who was very impressed with how we are getting on and very complementary about the house.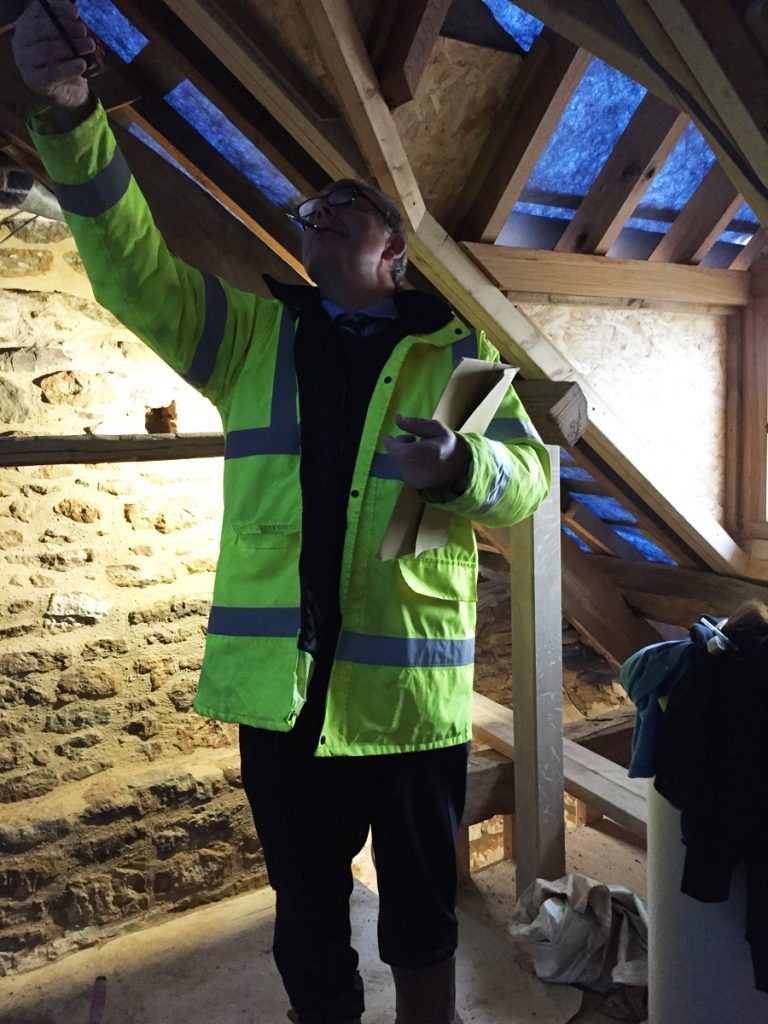 Martin is measuring up the dormers for a report to Building Control. They are worried about our (over engineered, solid oak) dormers 'spreading' (like our entire roof and house has) because we have removed the ceiling detail to enable us to stand up in them. The irony of this is not lost on us…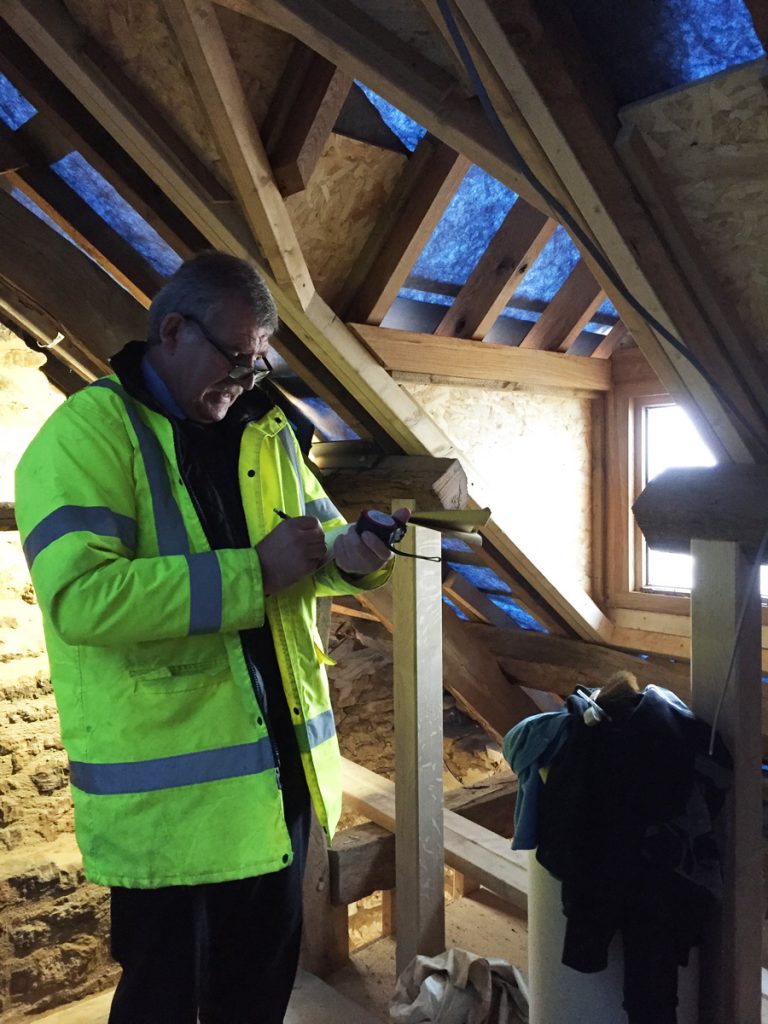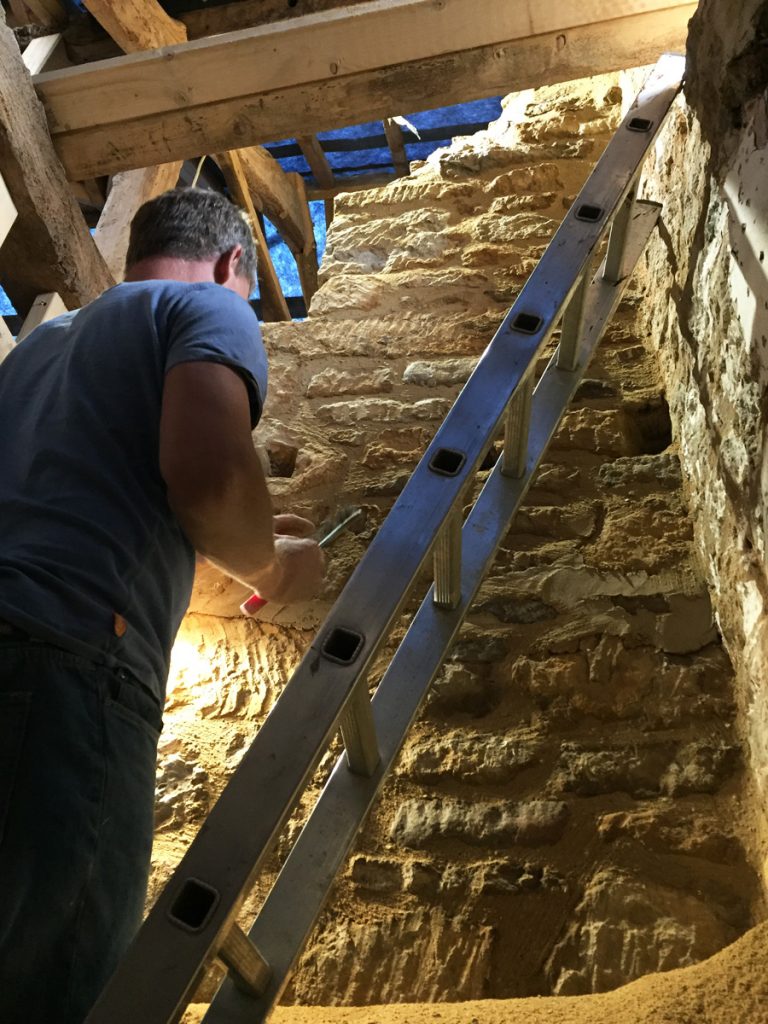 Tom and George have knocked back the pointing on the chimney breast at attic level and are now working on the pointing at first floor level.
Our attic monster looks fabulous.
Josh has nearly finished sanding in the sitting room, he will be oiling all the beams next.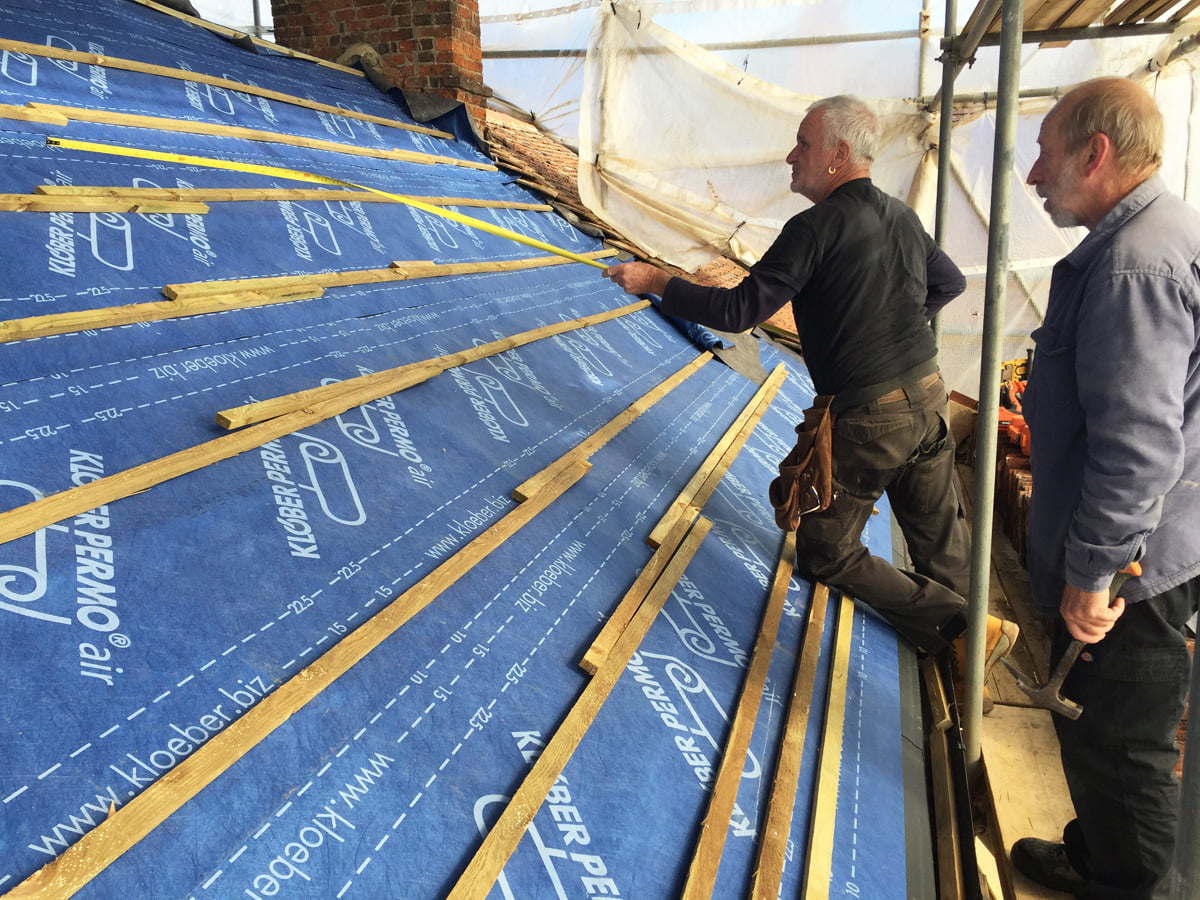 Pete is back today with help, but he is still struggling to work out exactly how to tile our wonky roof…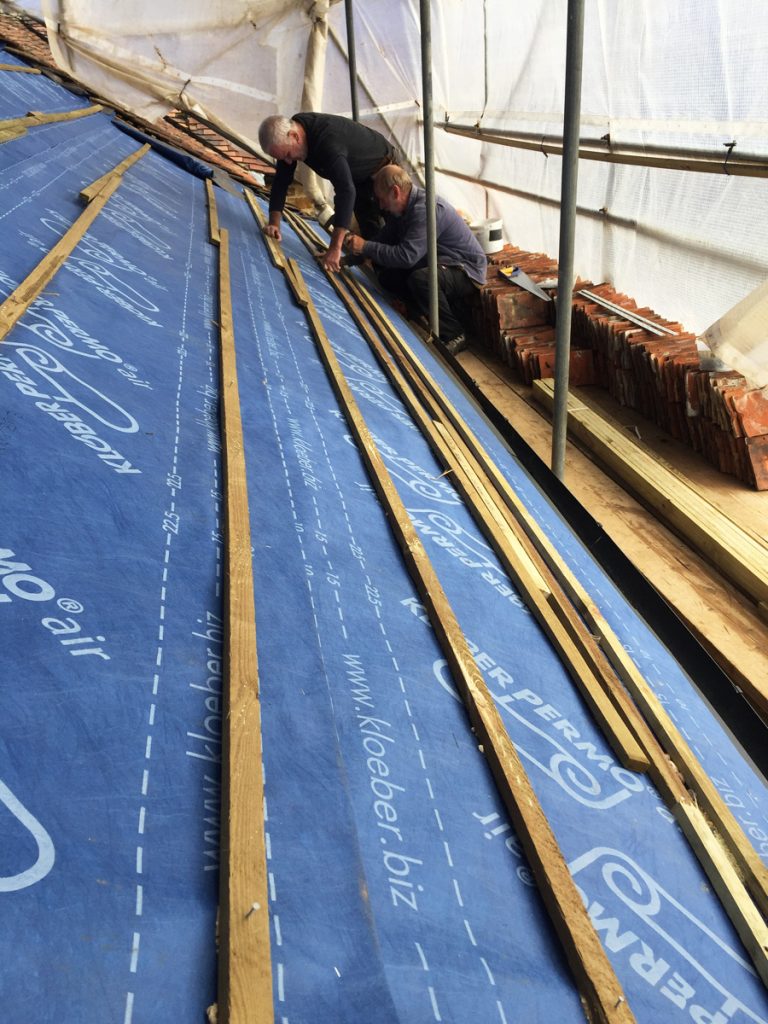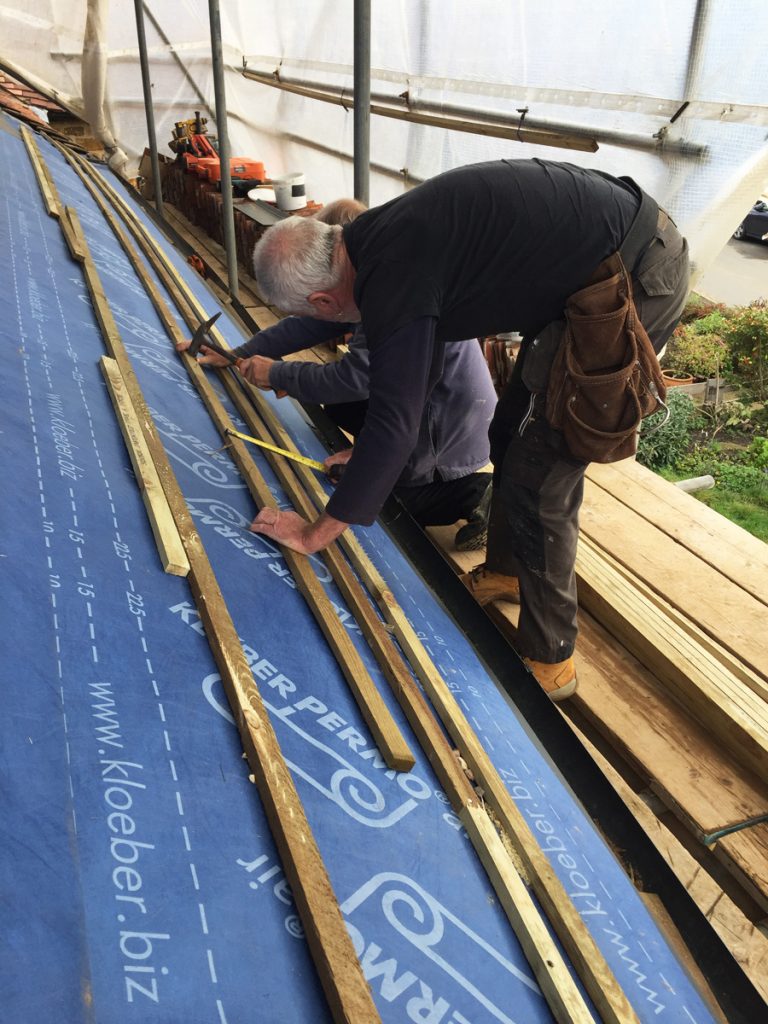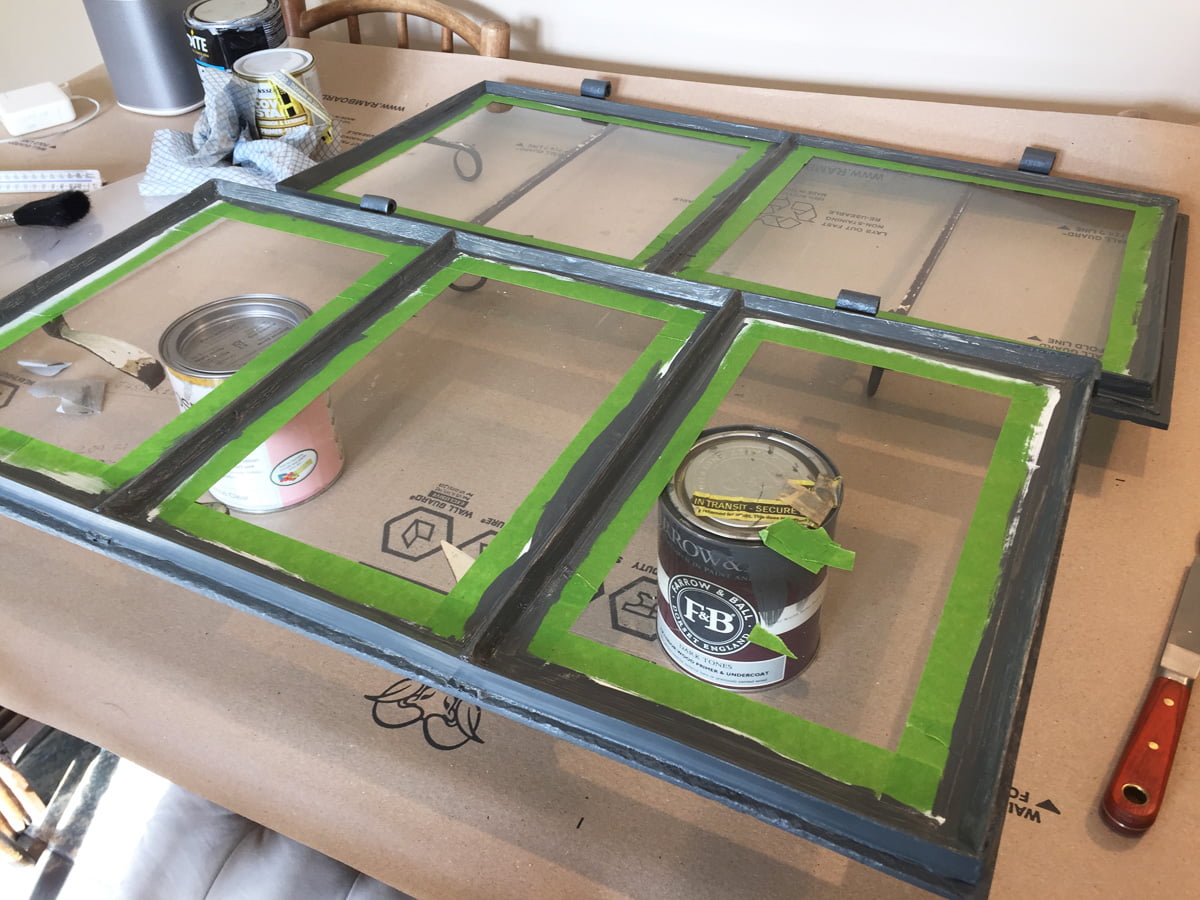 Cat is painting the metal windows, masking them off with tape. There are multiple coats to do on each window, on each side, and 7 more windows to do.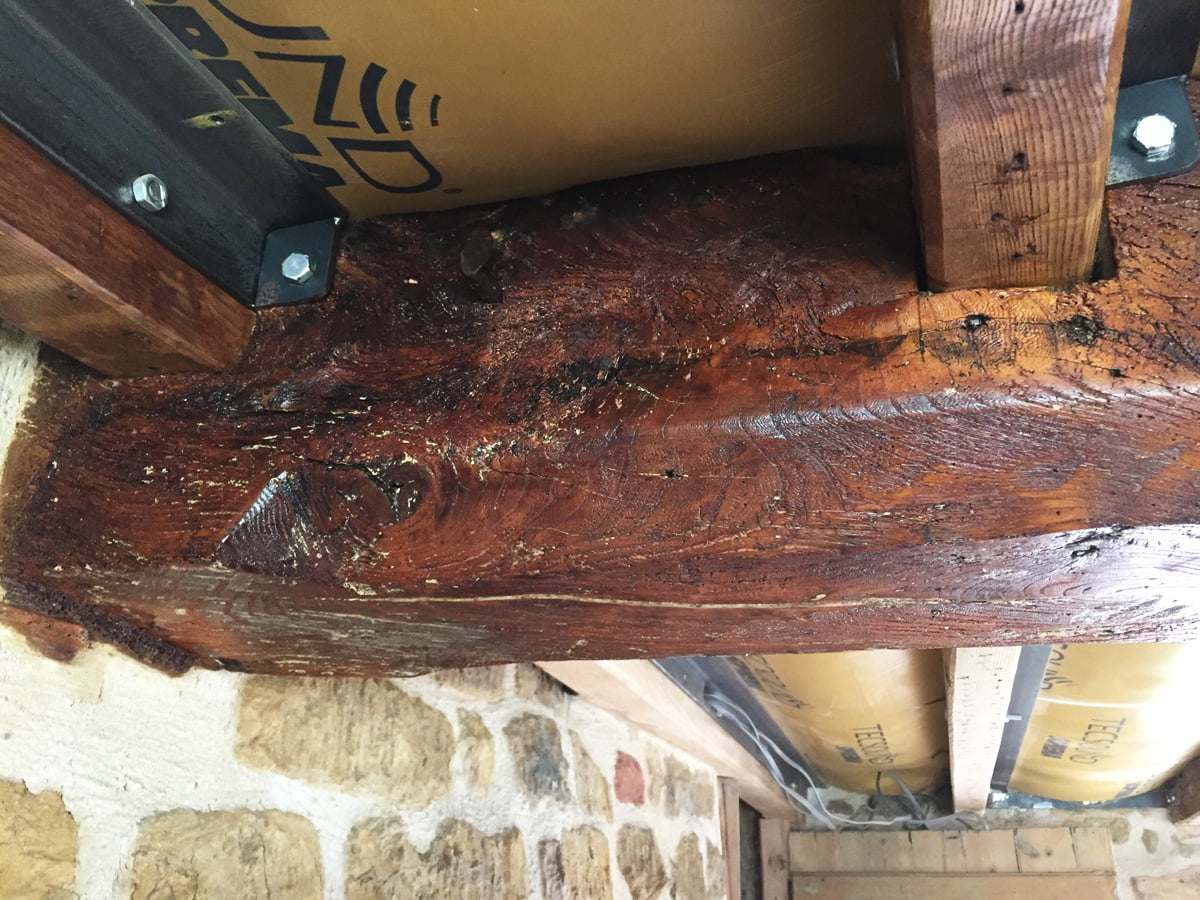 The main beam in the sitting room now has a coat of oil. The colours are lovely.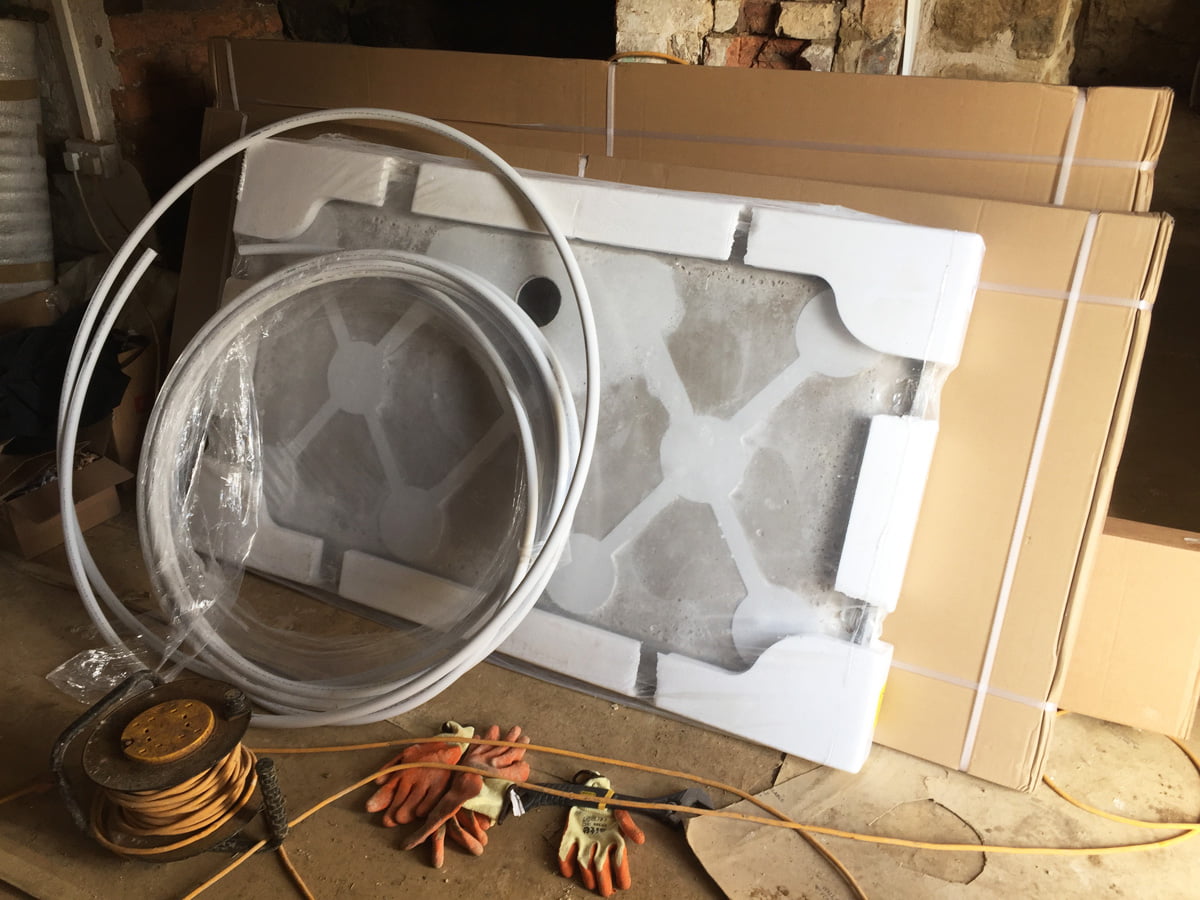 The rest of our bathroom has arrived. We now have the sink, toilet, shower and mirror.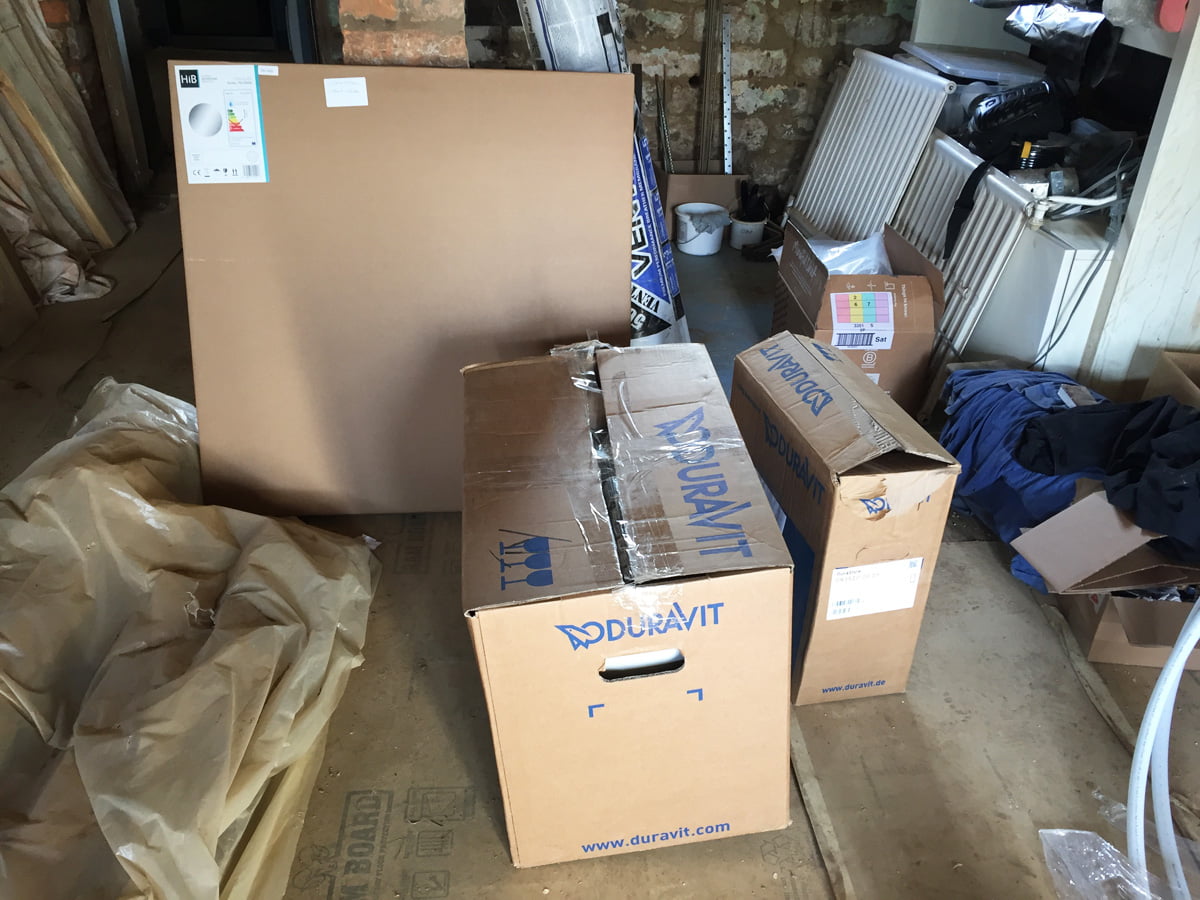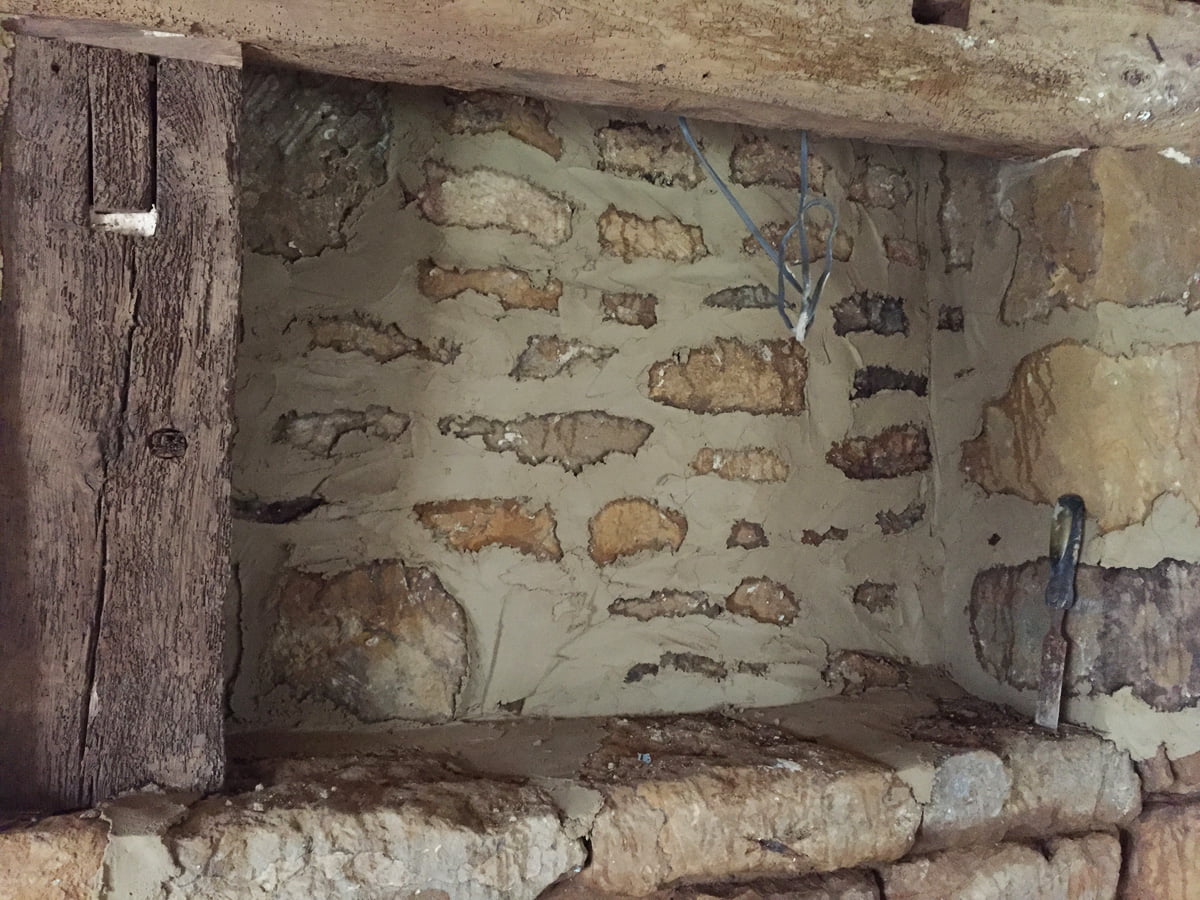 The chimney breast at first floor level pointed and ready to be knocked back tomorrow.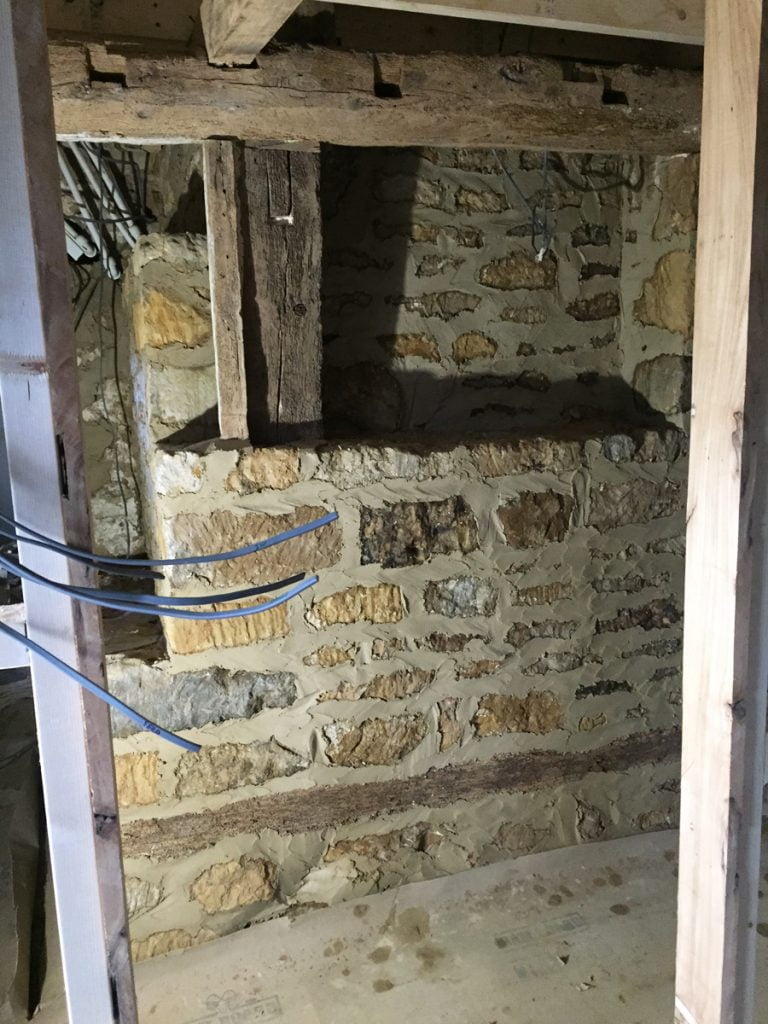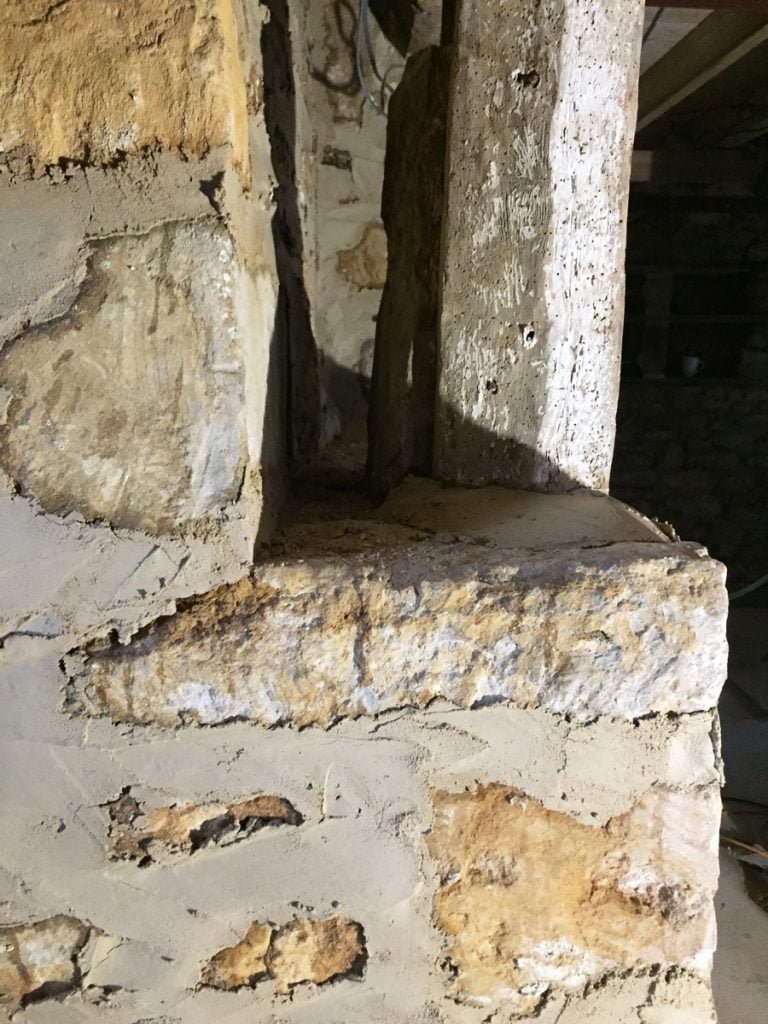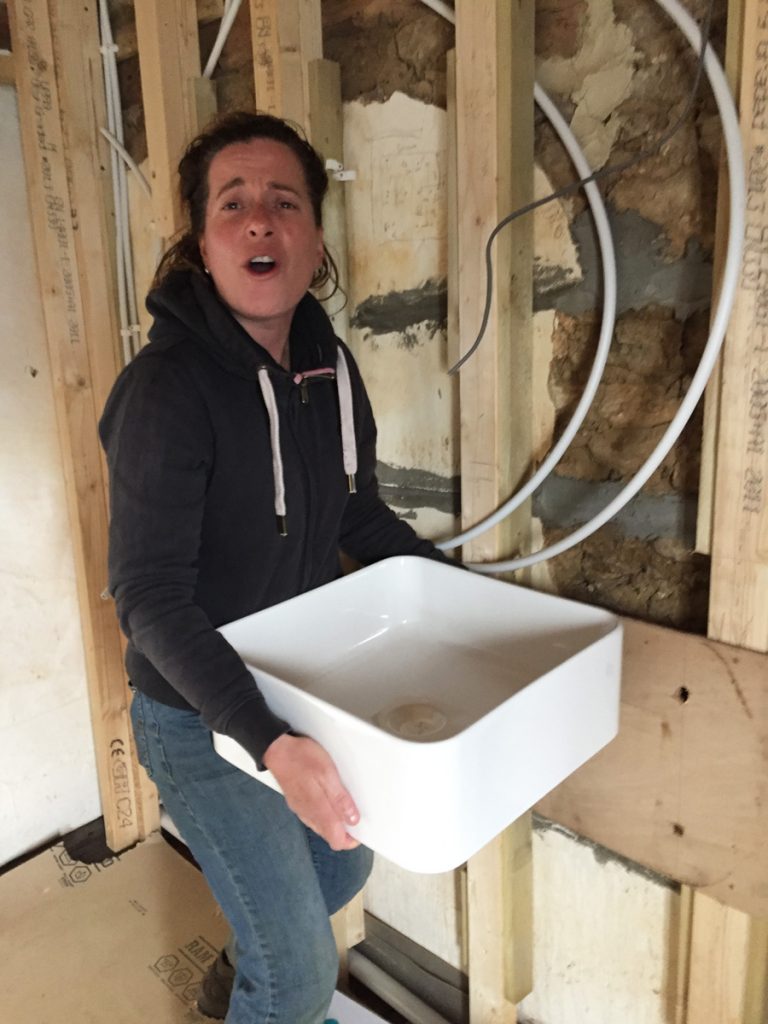 Try and guess what Cat is saying to me here…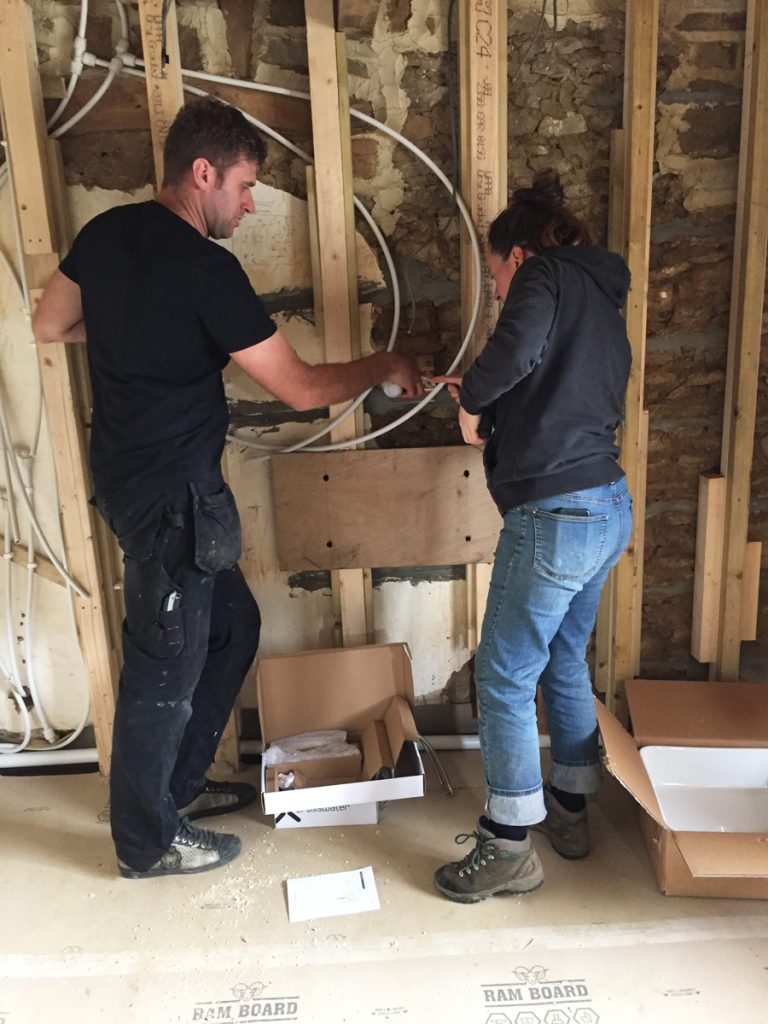 Billy is fitting our shower and sink valves for the taps.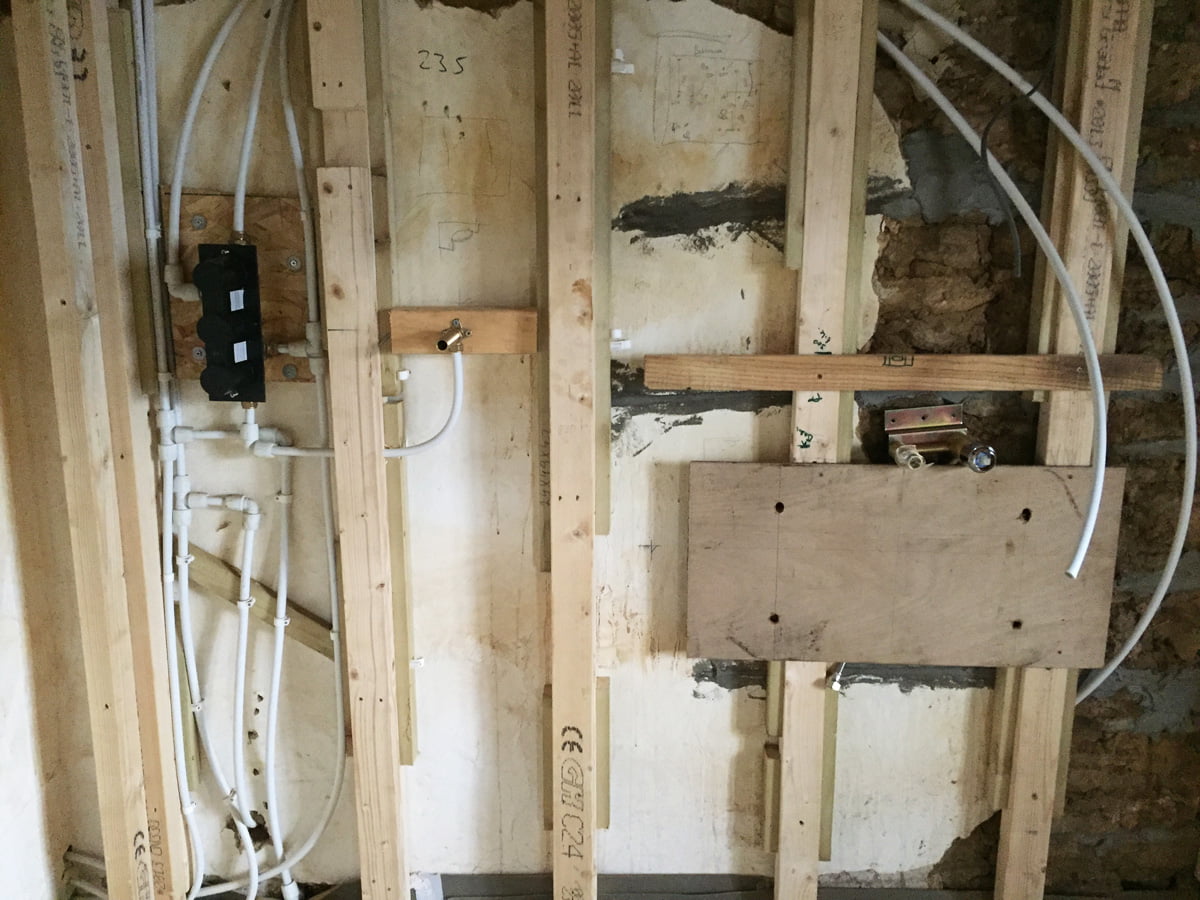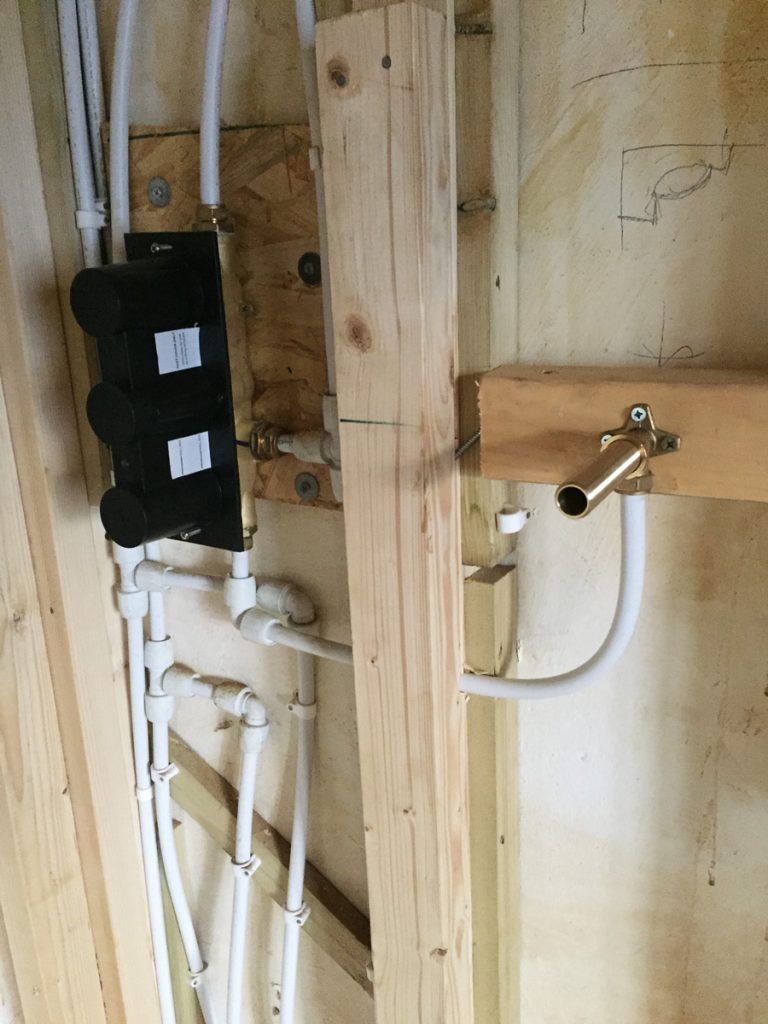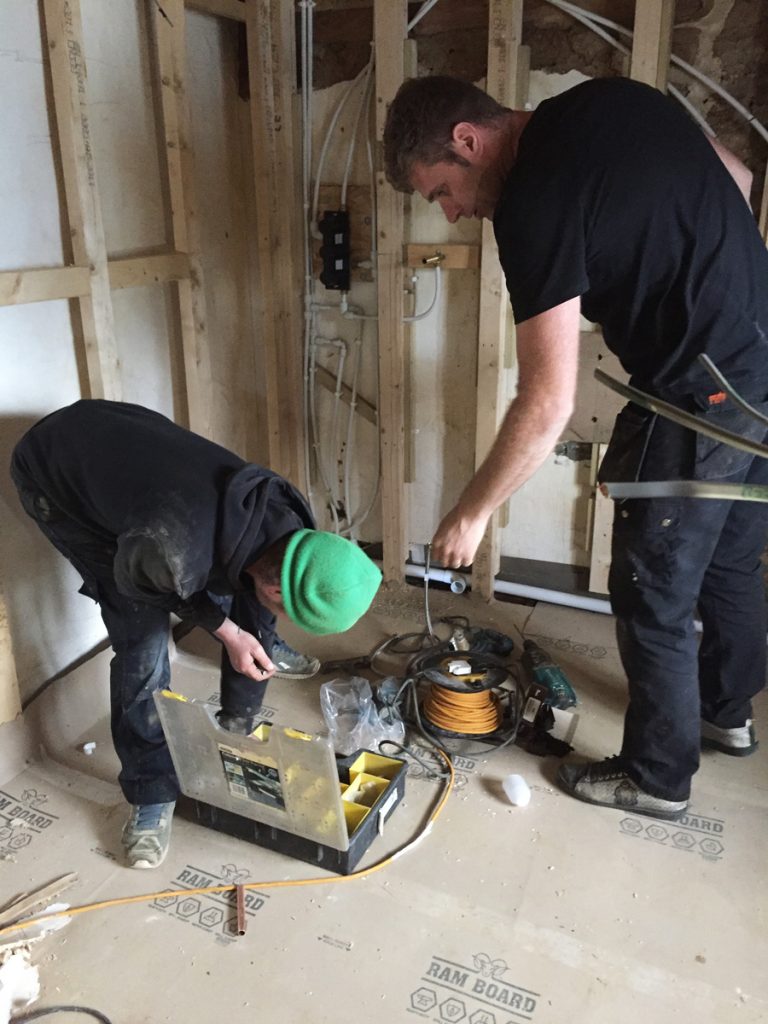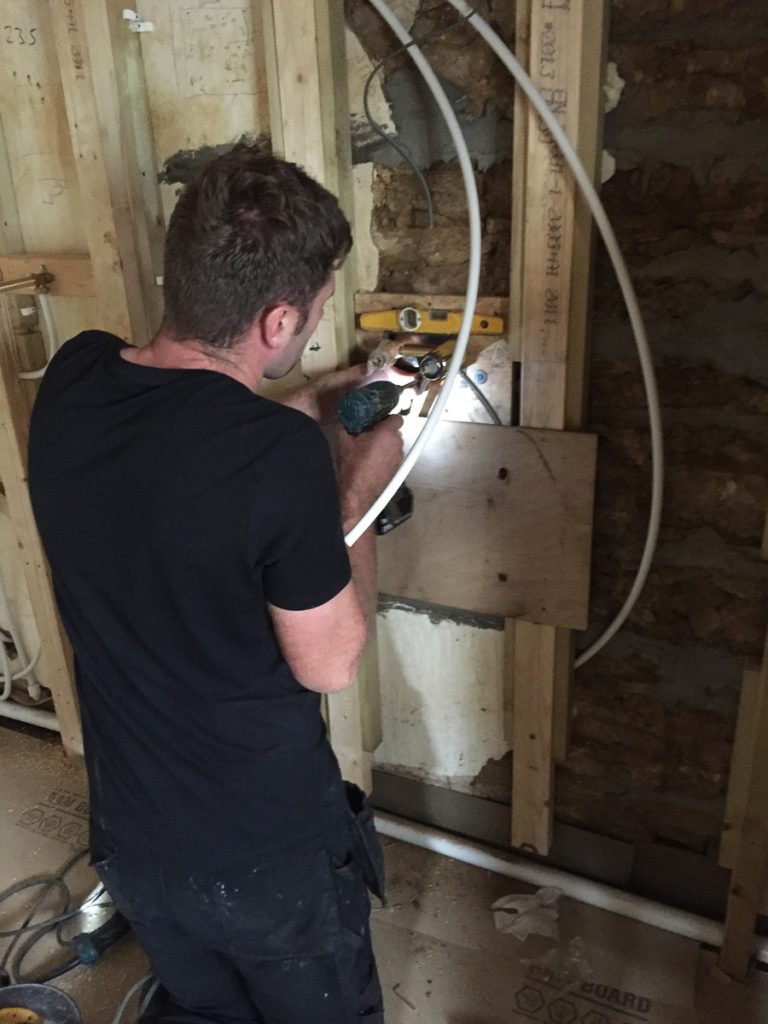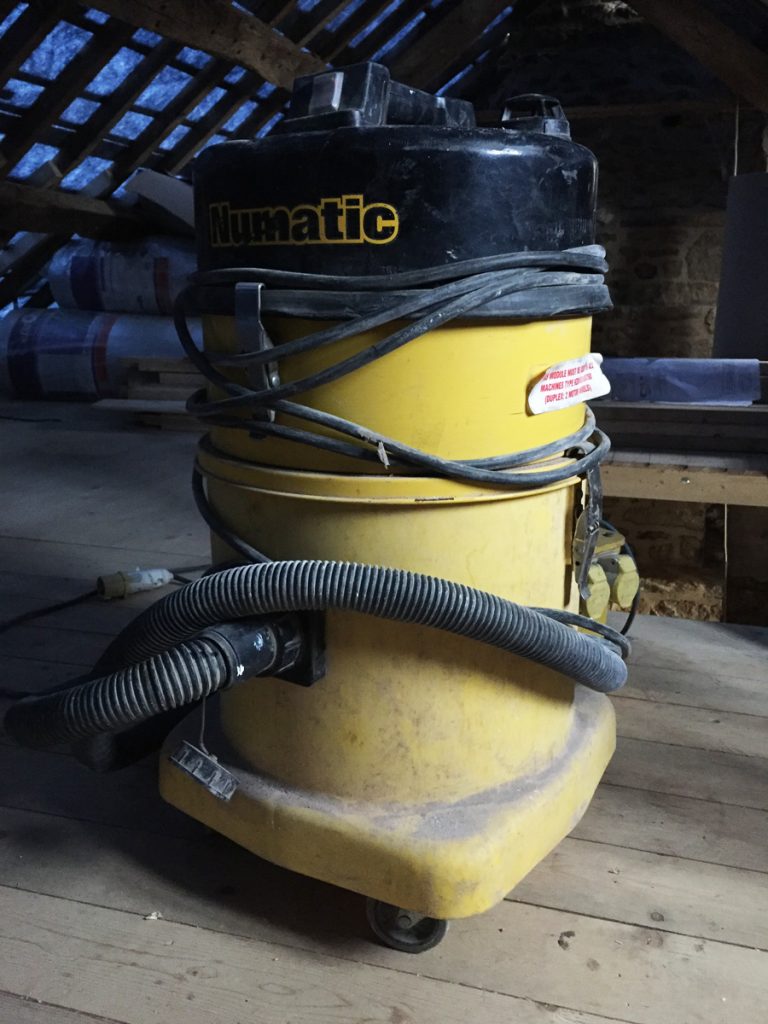 Henry has a rival! George has cleared out and cleaned the whole attic today and we are so grateful as this nearly killed the both of us when we last did it…