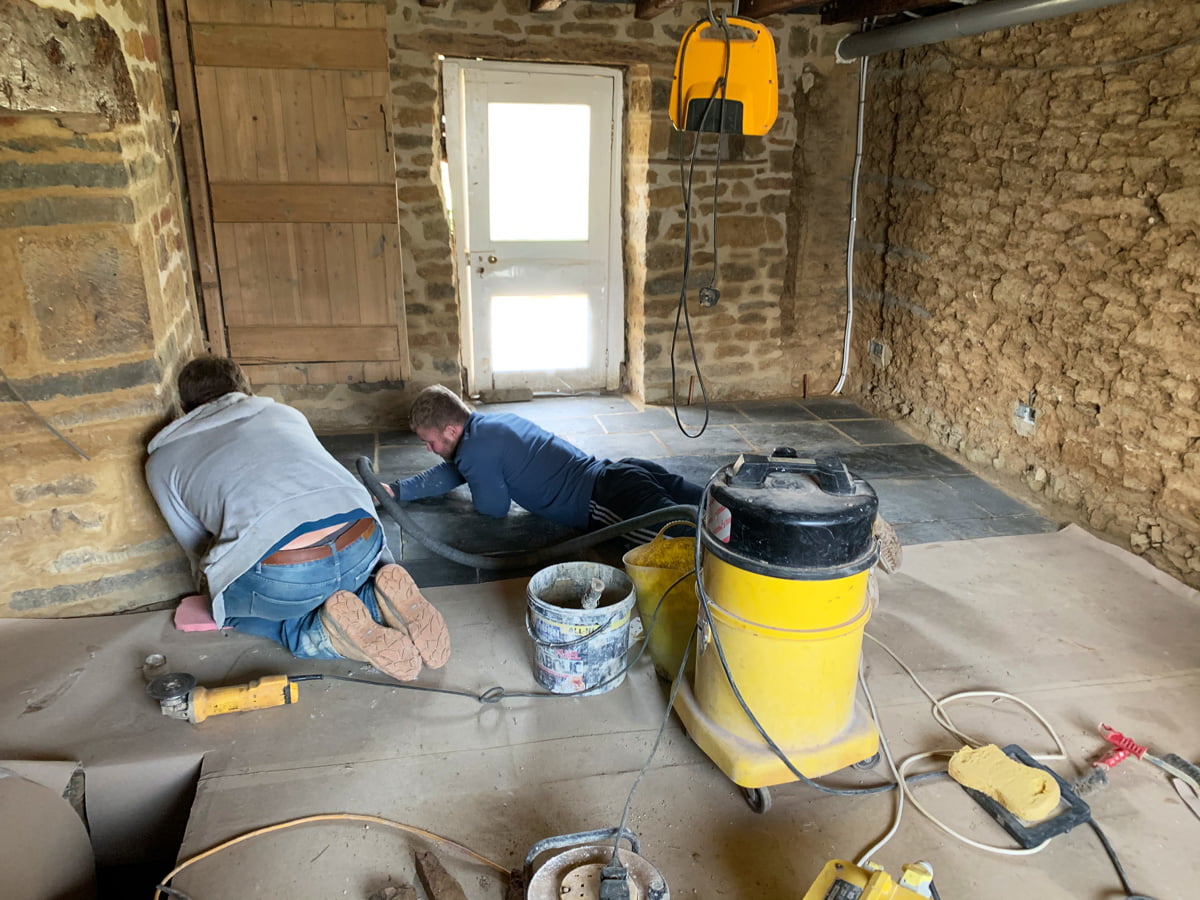 Tom and George are pointing the flagstone floor in the sitting room today. George has found a novel way of hoovering whilst lying down, definitely kinder on the back!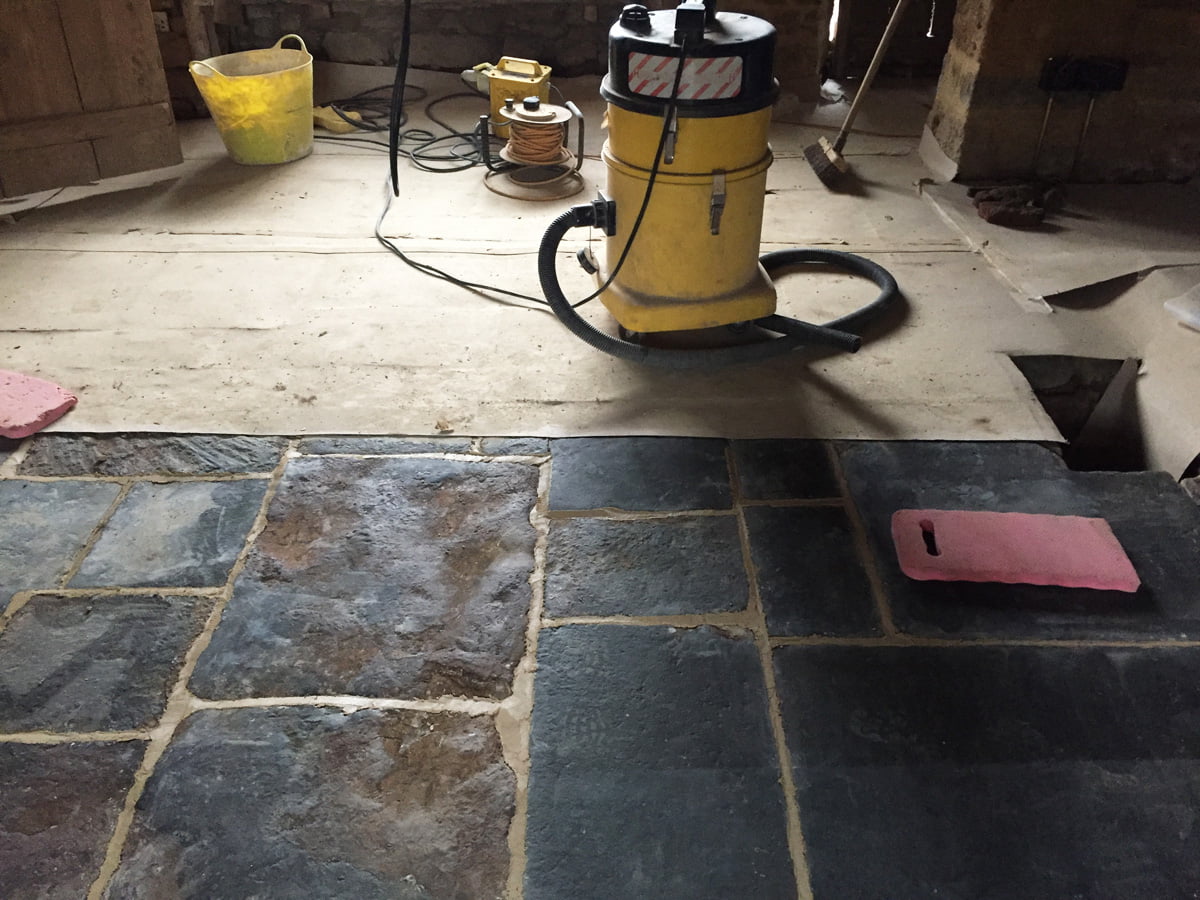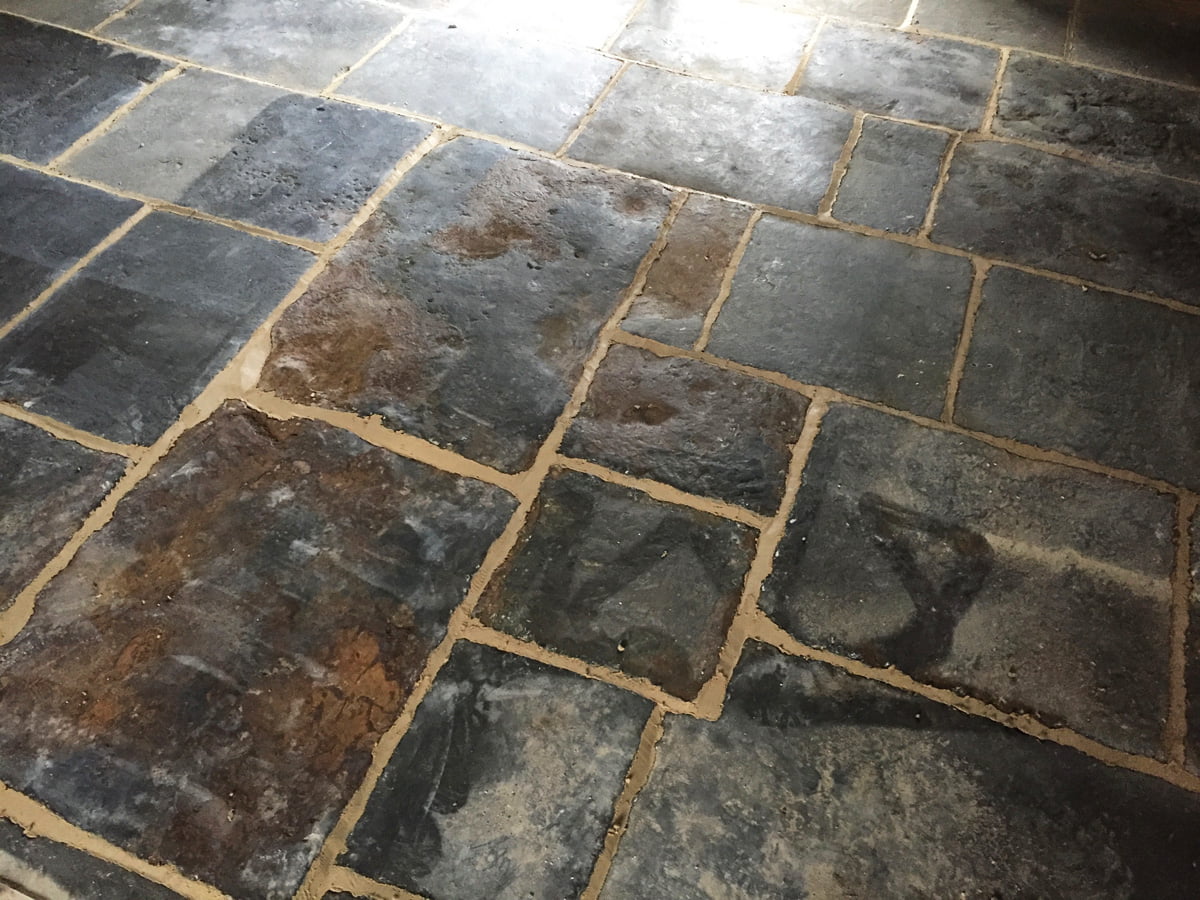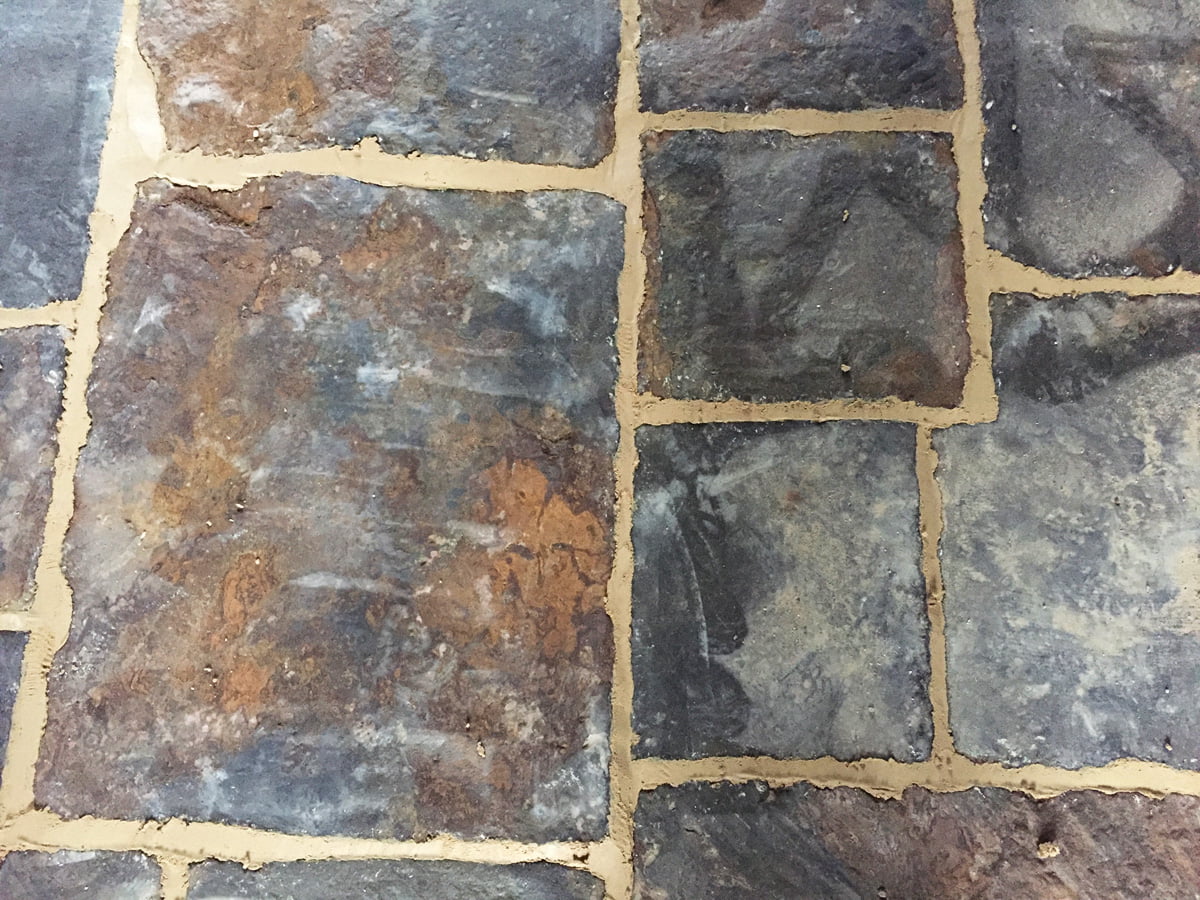 The floor is being pointed in lime, same as the walls, so it will be knocked back tomorrow after it has gone off a little, then left to dry for a couple of days before it can be covered over again. Just in time for the plasterers to start on the walls next week.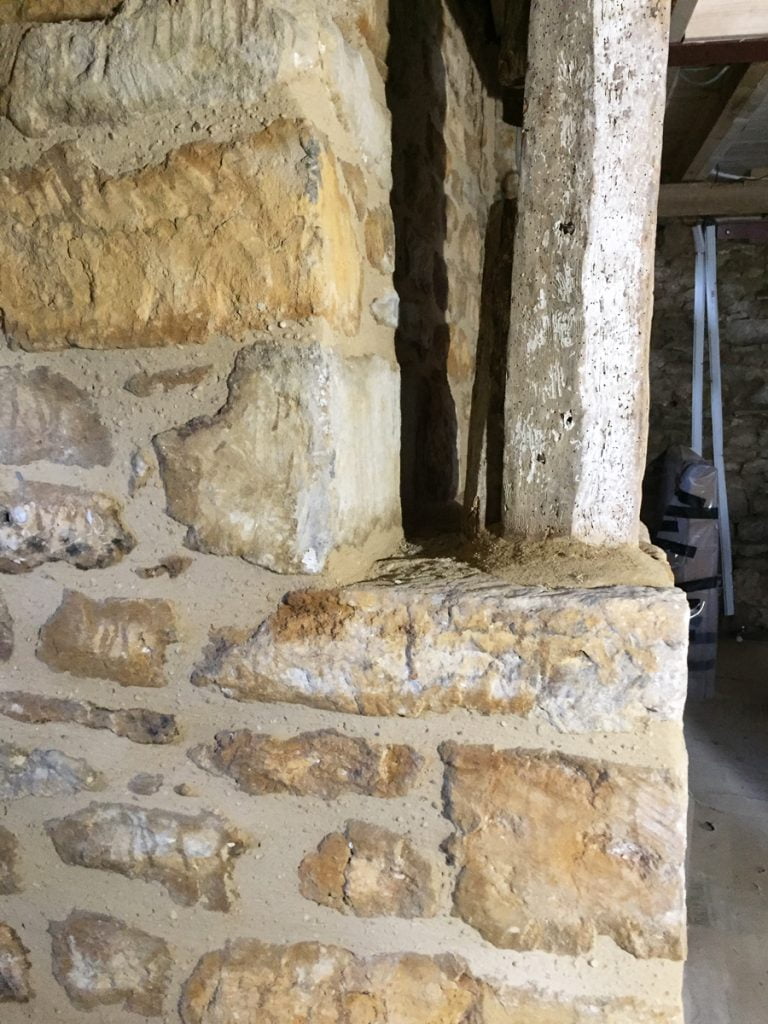 The chimney breast is finished, all the pointing has been knocked back this morning and it looks utterly fabulous!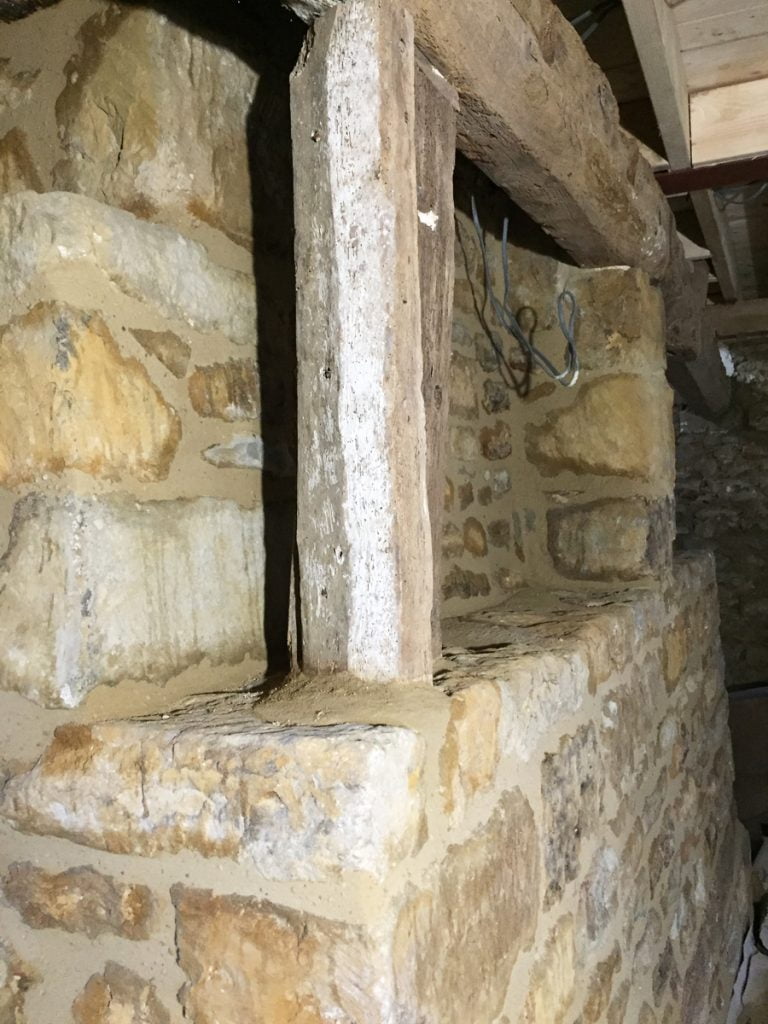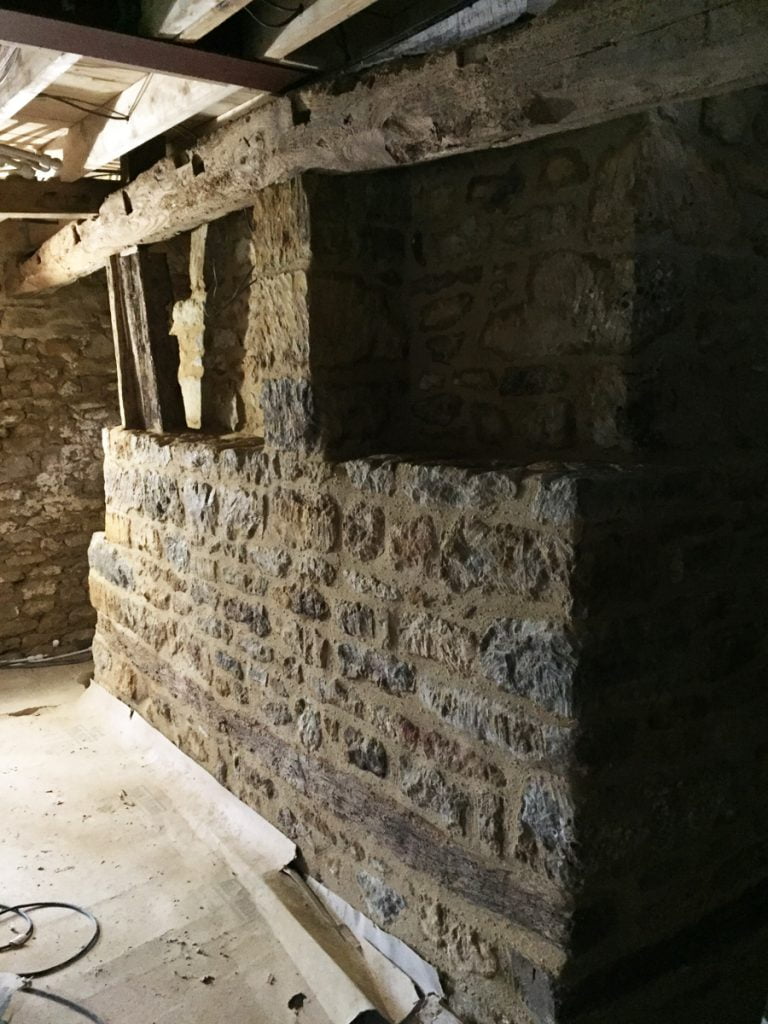 The chimney breast on the first floor, in the corridor that will be outside the new bathroom. It will be a dark corridor, but we are having lights fitted into the cubby holes, as well as lighting it up with spots.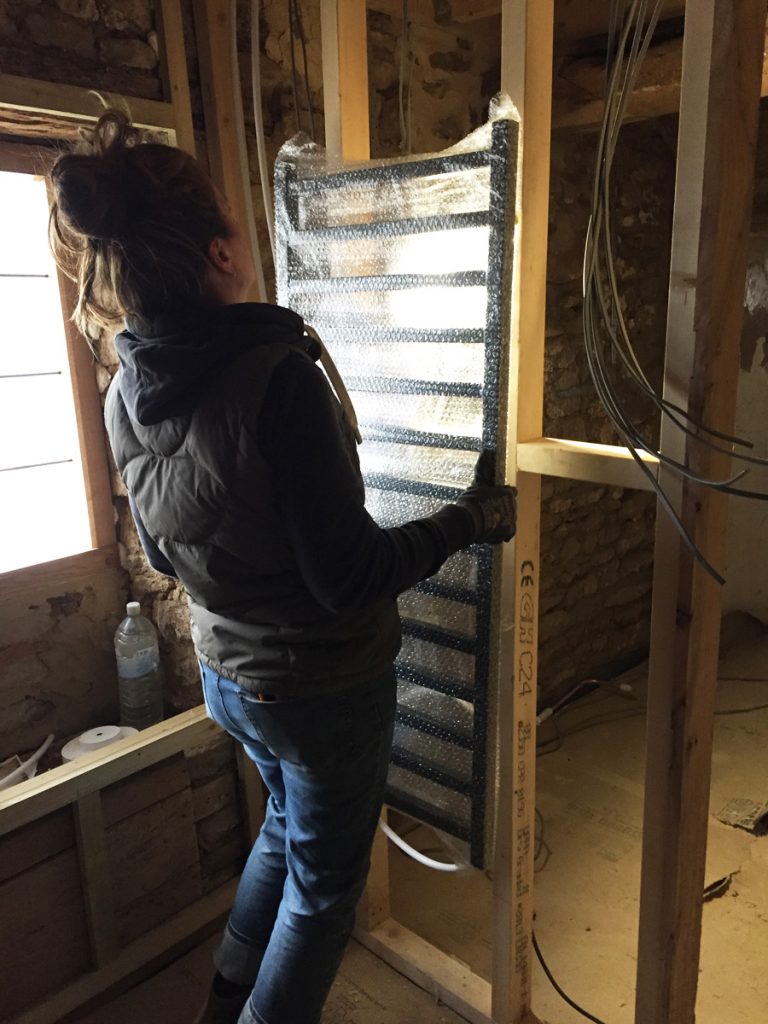 We unpacked our new bathroom radiator to see how it would fit and look. We are very pleased with it, the finish is Anthracite, and it's the perfect size.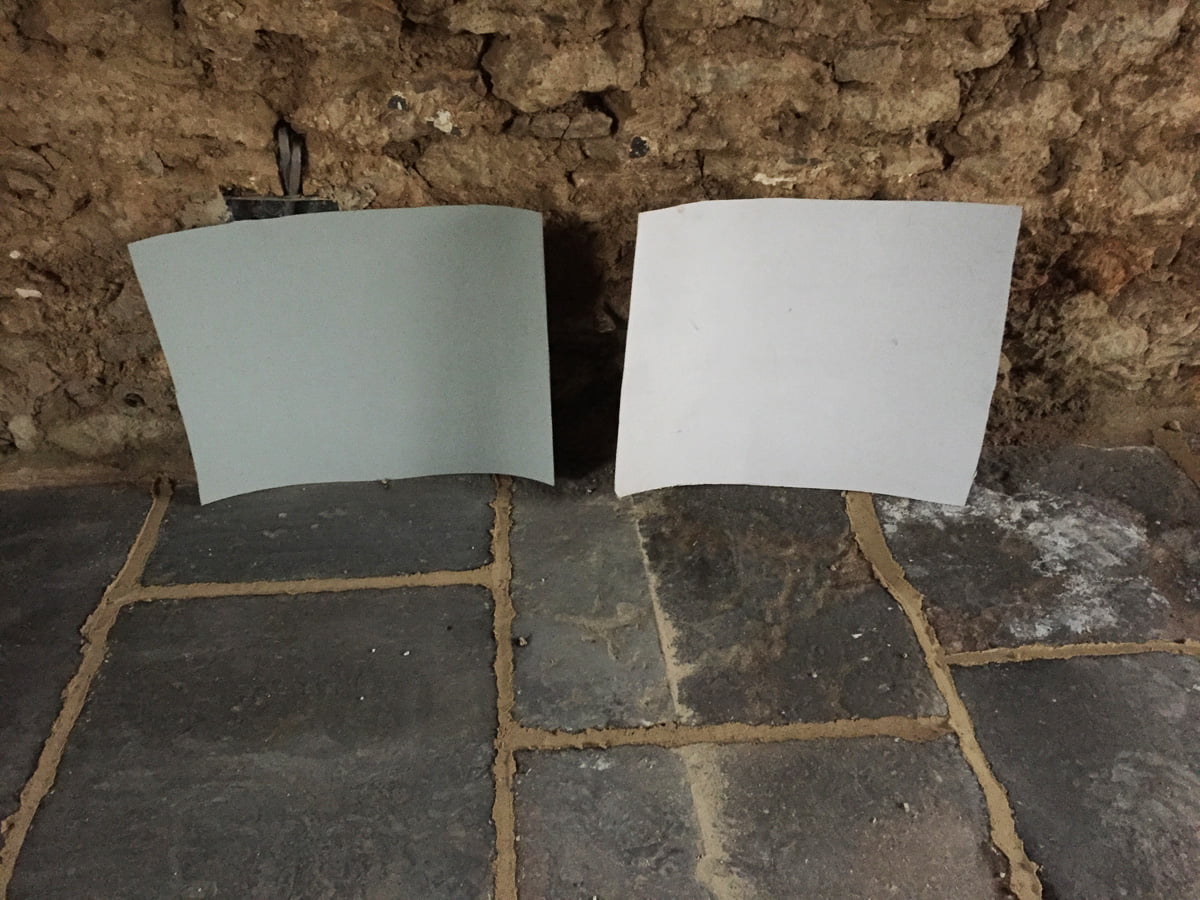 Trying out the sample boards for the paint colours for the walls and seeing how they look against the sitting room floor. The one on the left (Farrow & Ball – Pigeon) is looking great for the sitting room where we don't mind the walls being a bit dark as the room is a kind of snug. The sample on the right (Pavilion Grey) we are looking at for the study.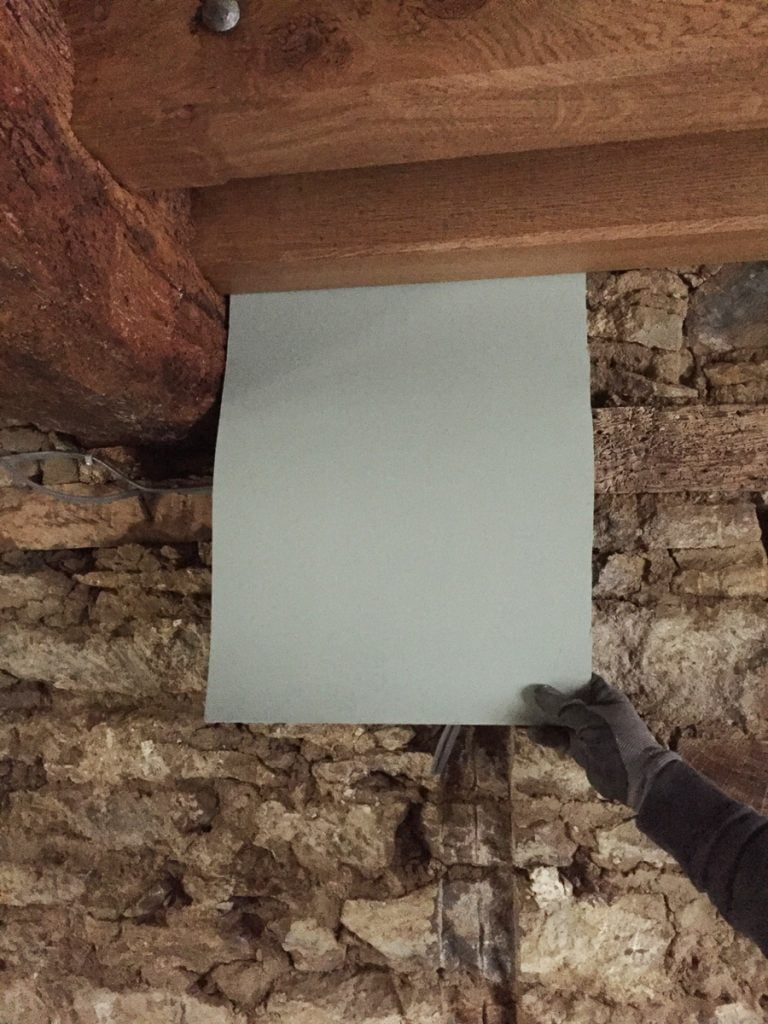 Pigeon in the sitting room.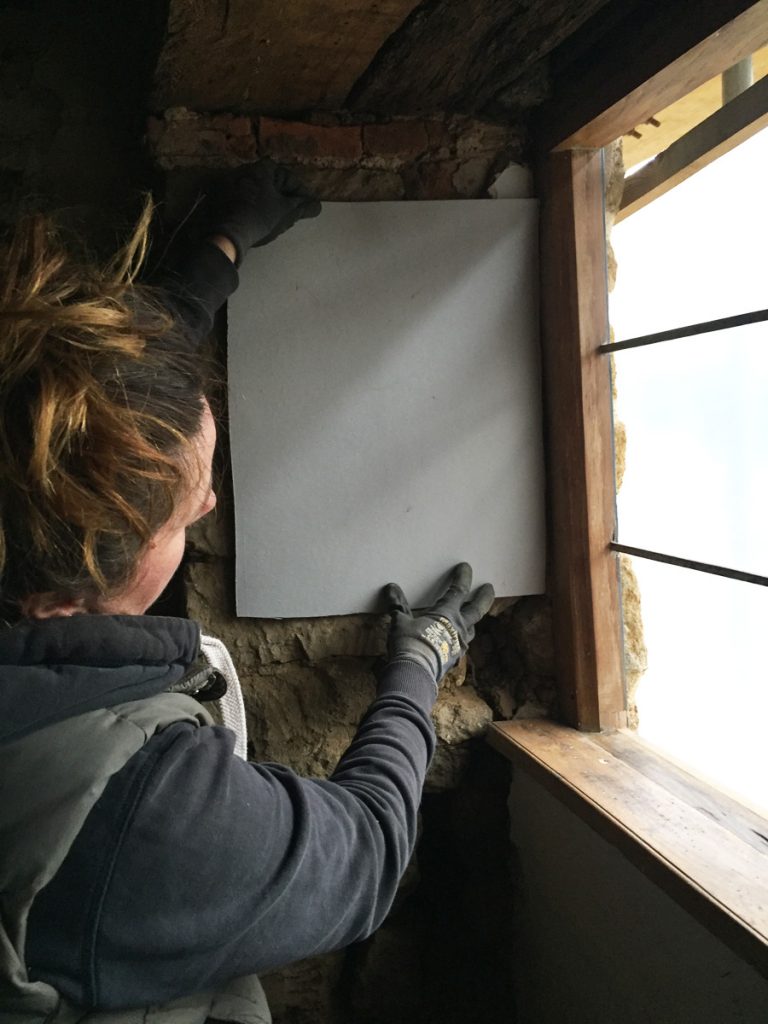 Pavilion Grey in the study.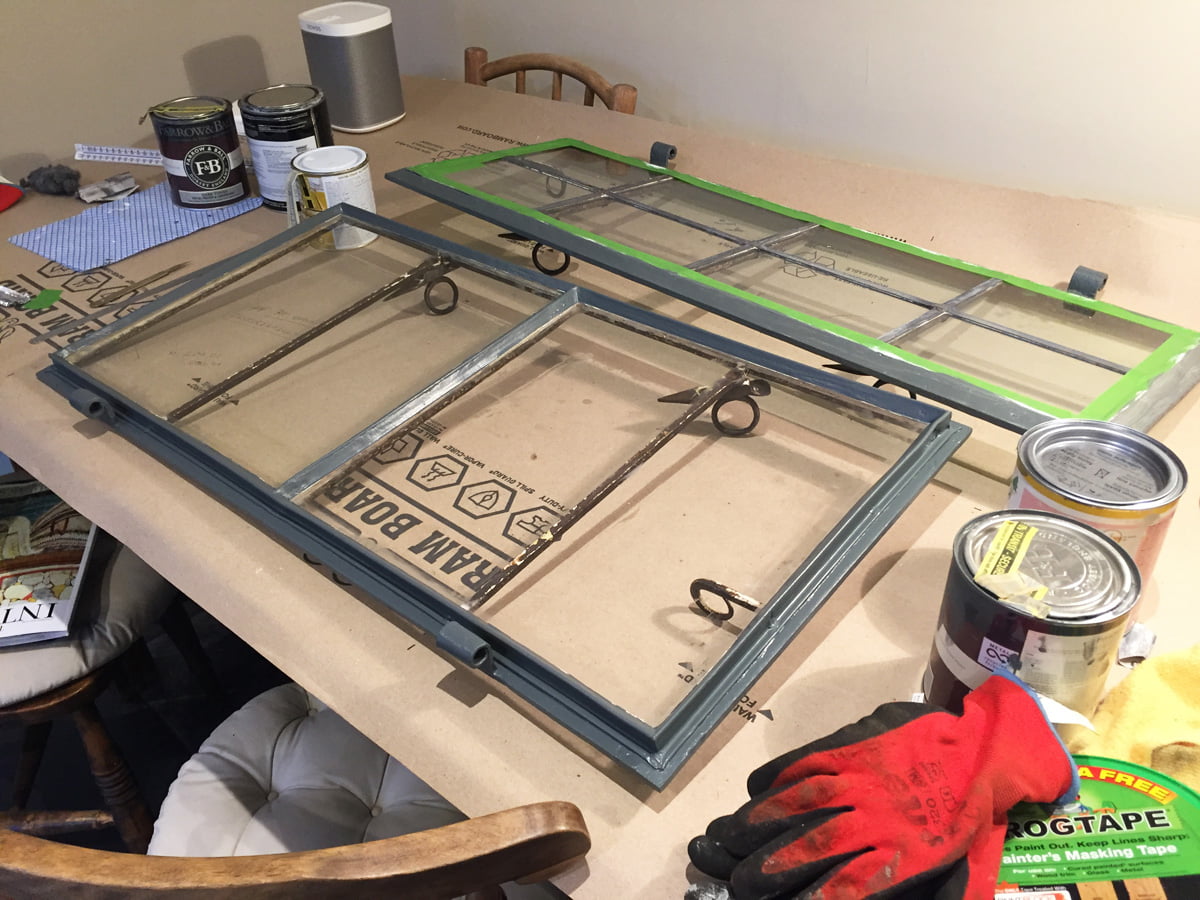 Cat is cracking on rapidly with the metal windows! They are being painted on the outside this dark grey (Farrow & Ball – Downpipe), with the inside being left as natural metal, sealed so it doesn't rust.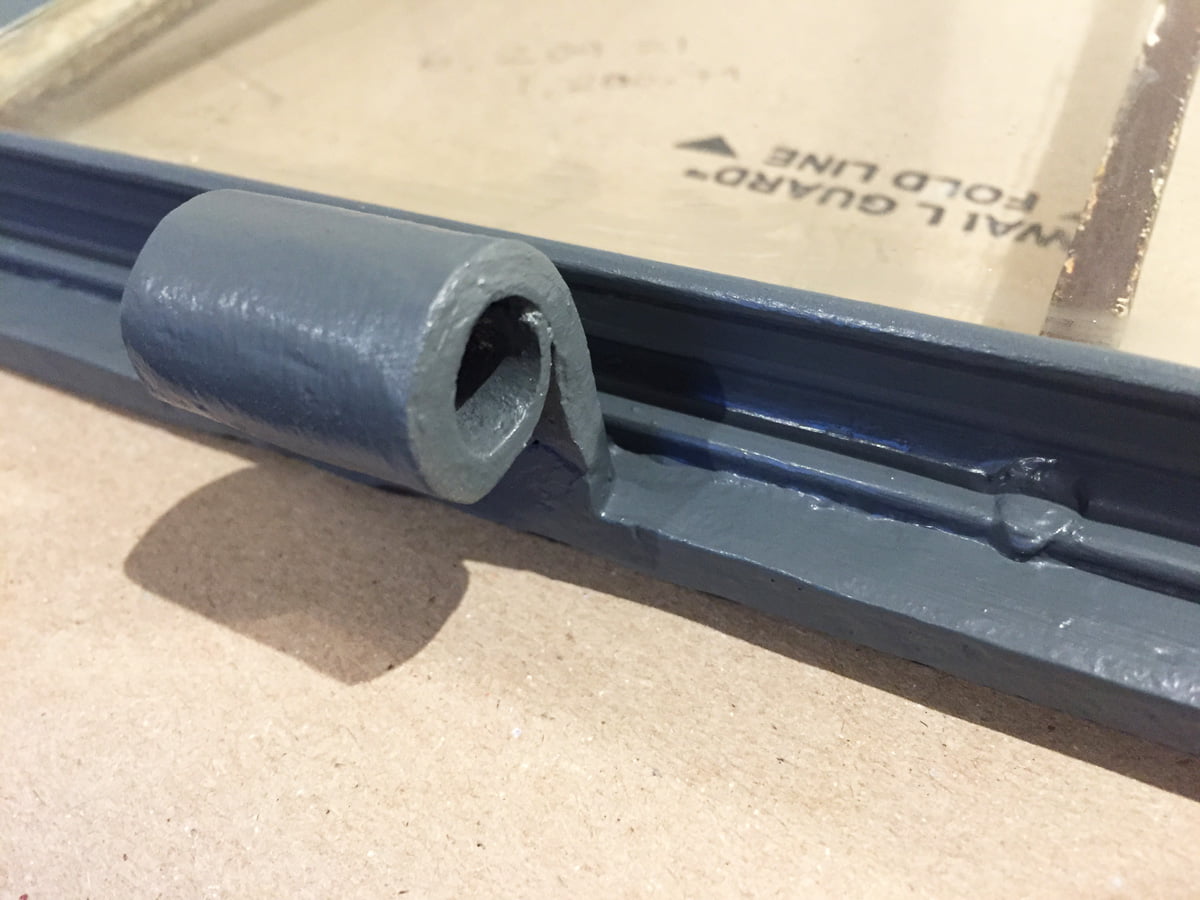 Our lovely hinges on the windows. We are very pleased we have renovated these windows, they are all quite beautiful.