Another very exciting day! Today our restored leaded lights are being fitted by Lee Boswell and we cannot wait to see them…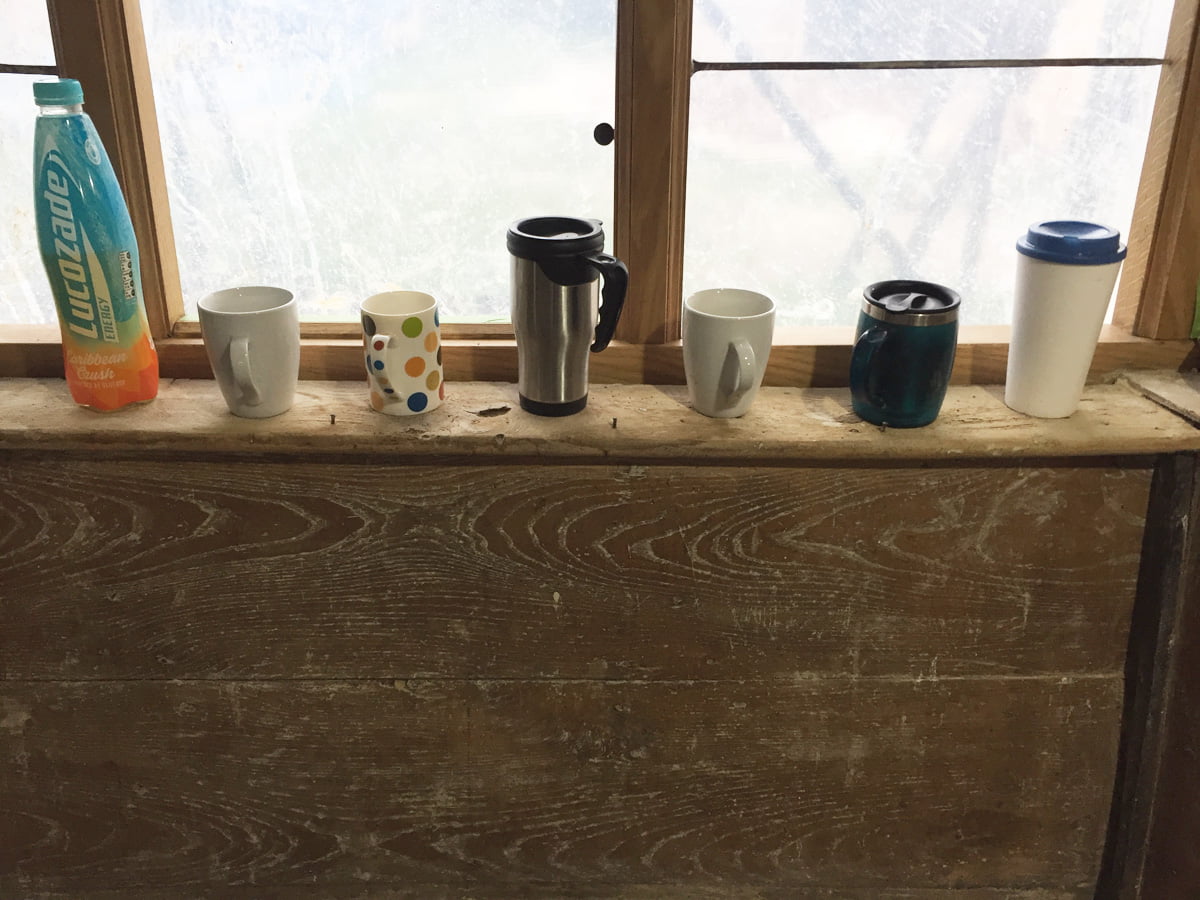 In the meantime our plasterers are back bright and early (they start at 7.30am!) and are moving upstairs to plaster Zanna's bedroom and the landing.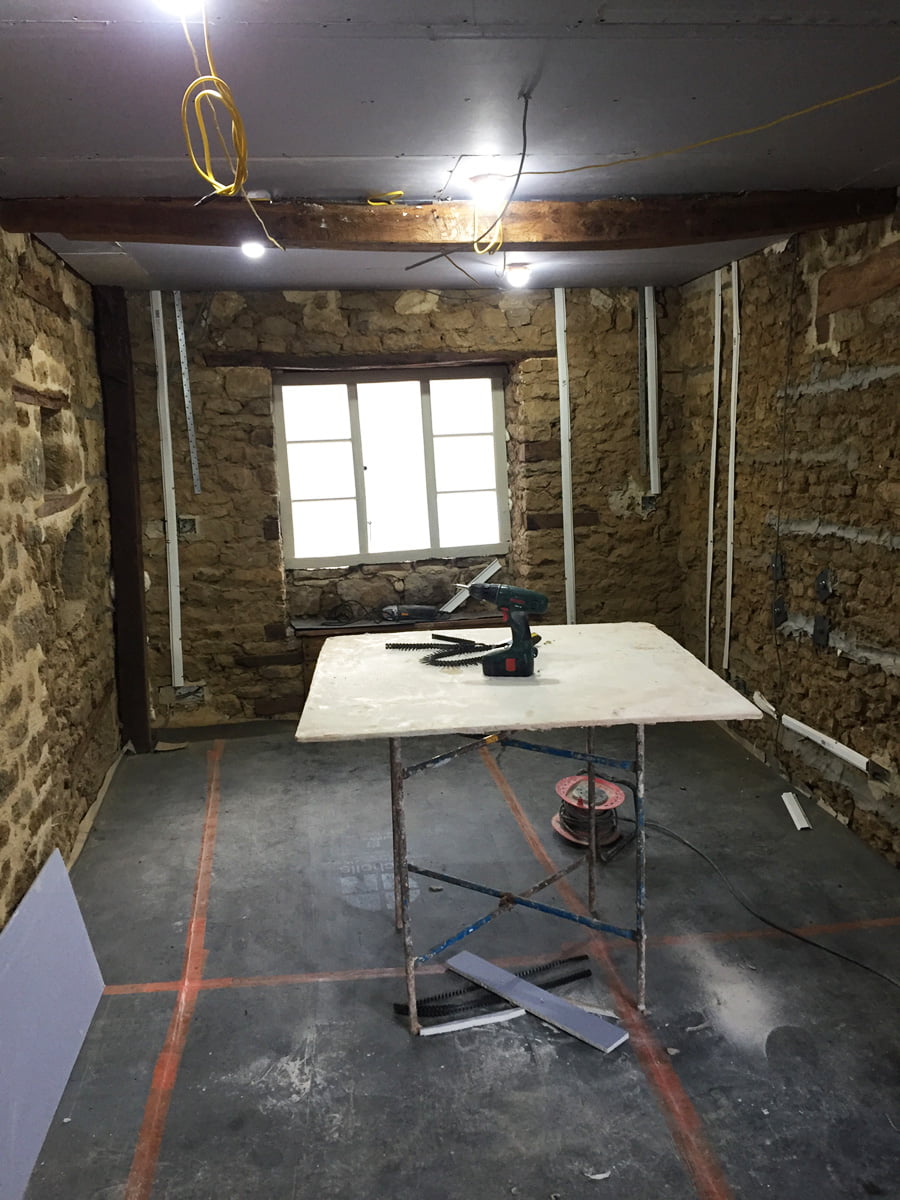 Zanna's bedroom prepped and ready and awaiting the plaster!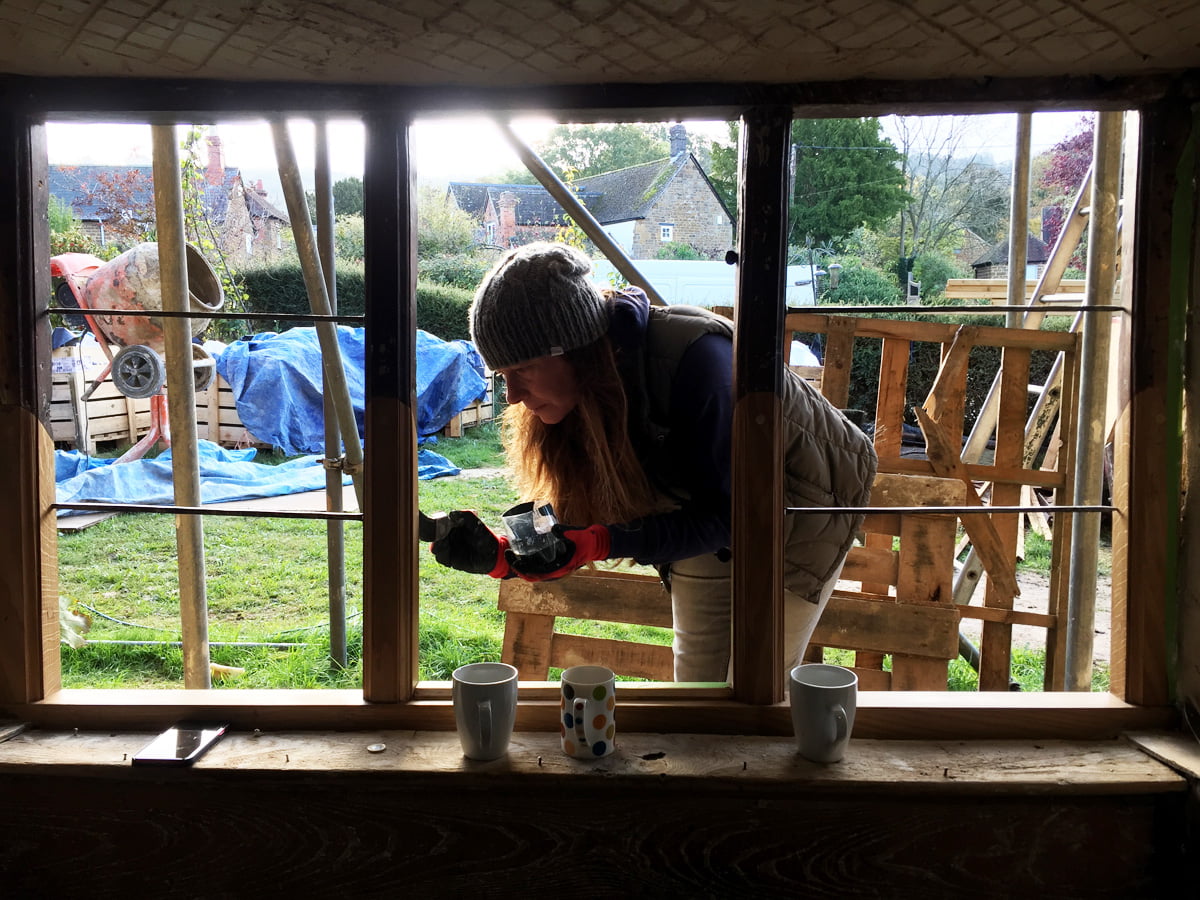 Cat is still painting the windows, ready for the leaded lights to be fitted.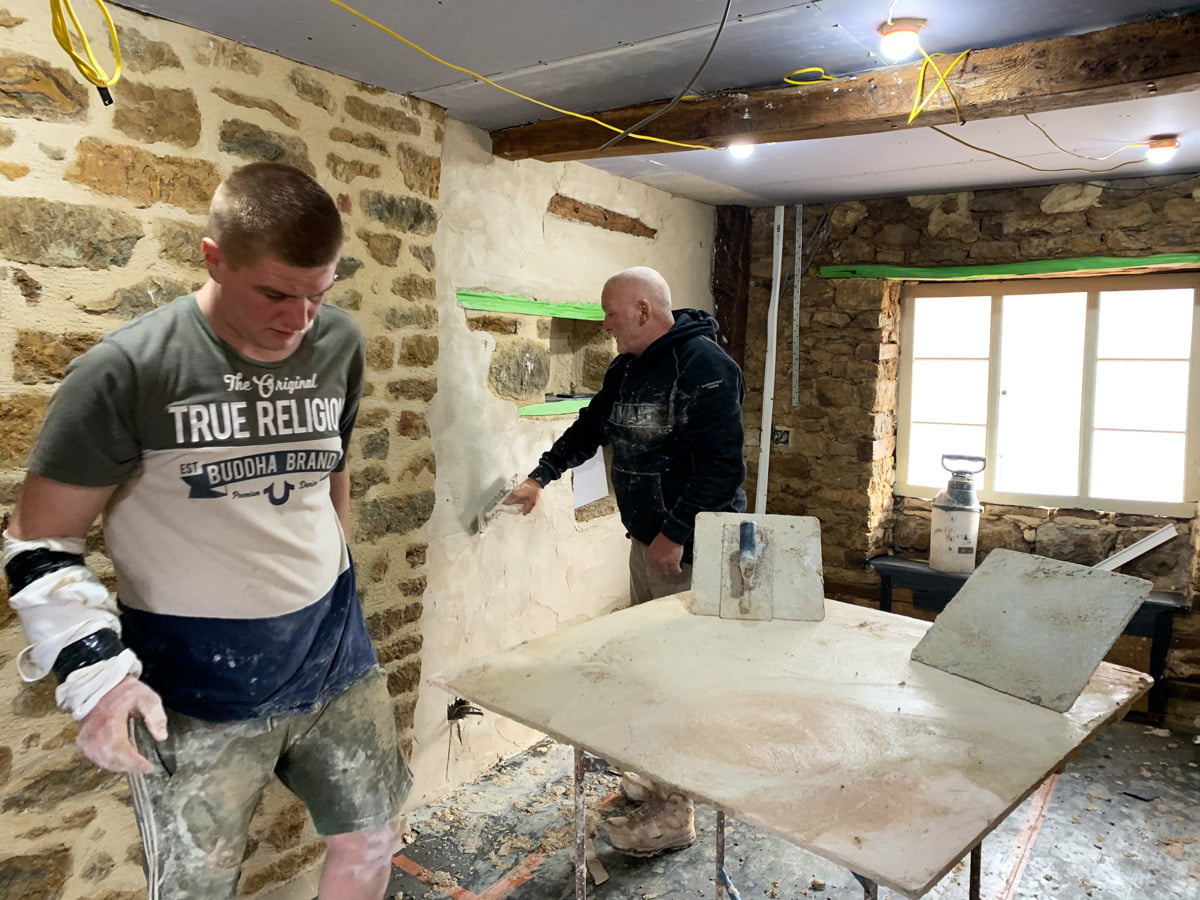 The plastering begins, with Mitch being tasked with bringing the plaster up the stairs in buckets…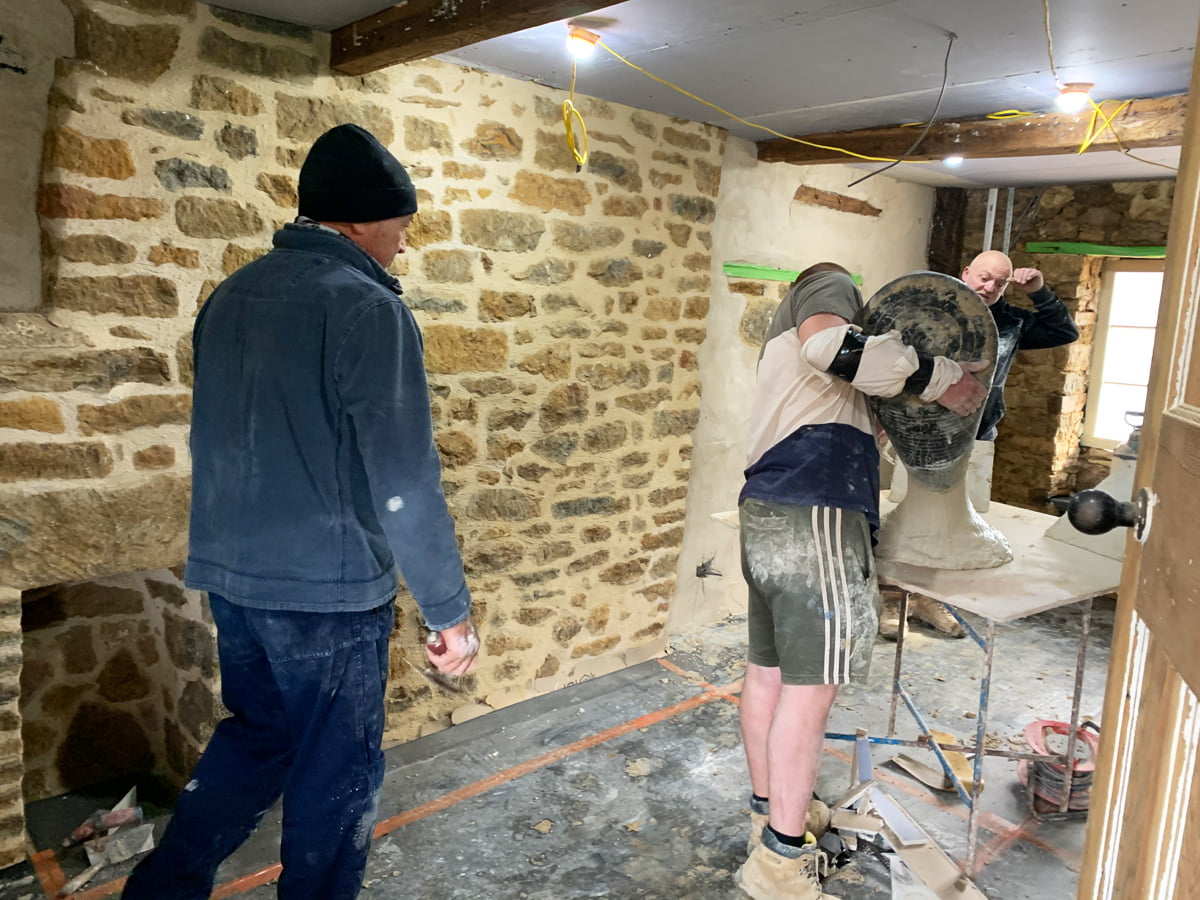 The plaster being poured onto the mortar stand.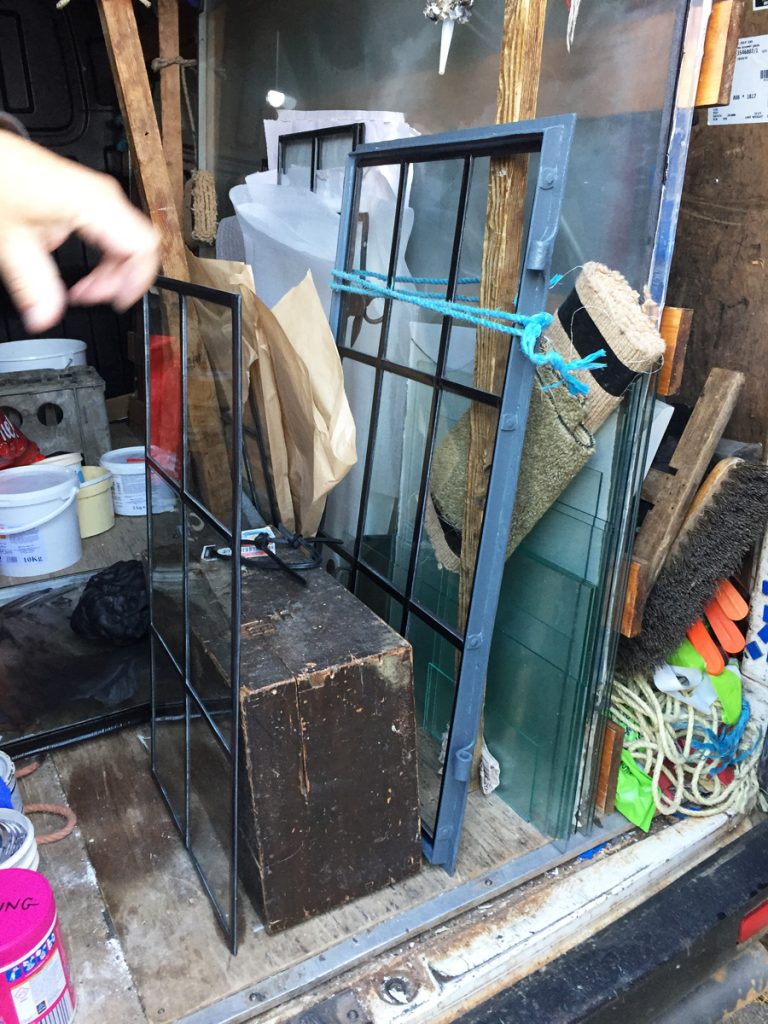 Woo hoo! The leaded windows have arrived and the look FABULOUS!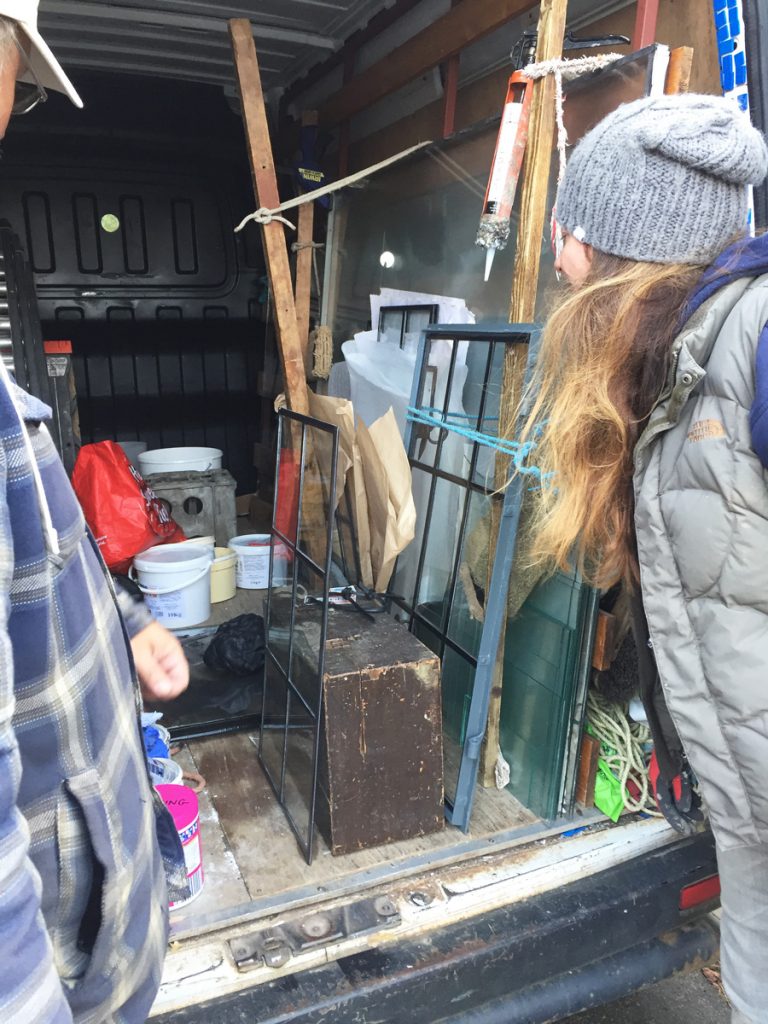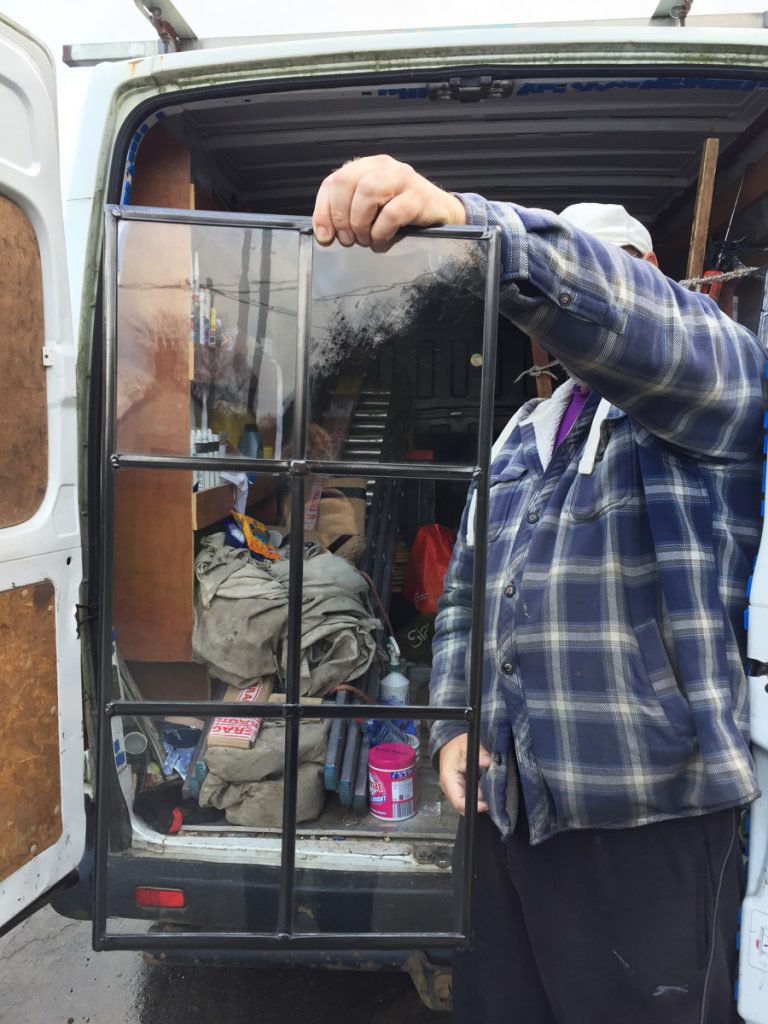 Lee proudly showing off his handiwork and rightly so.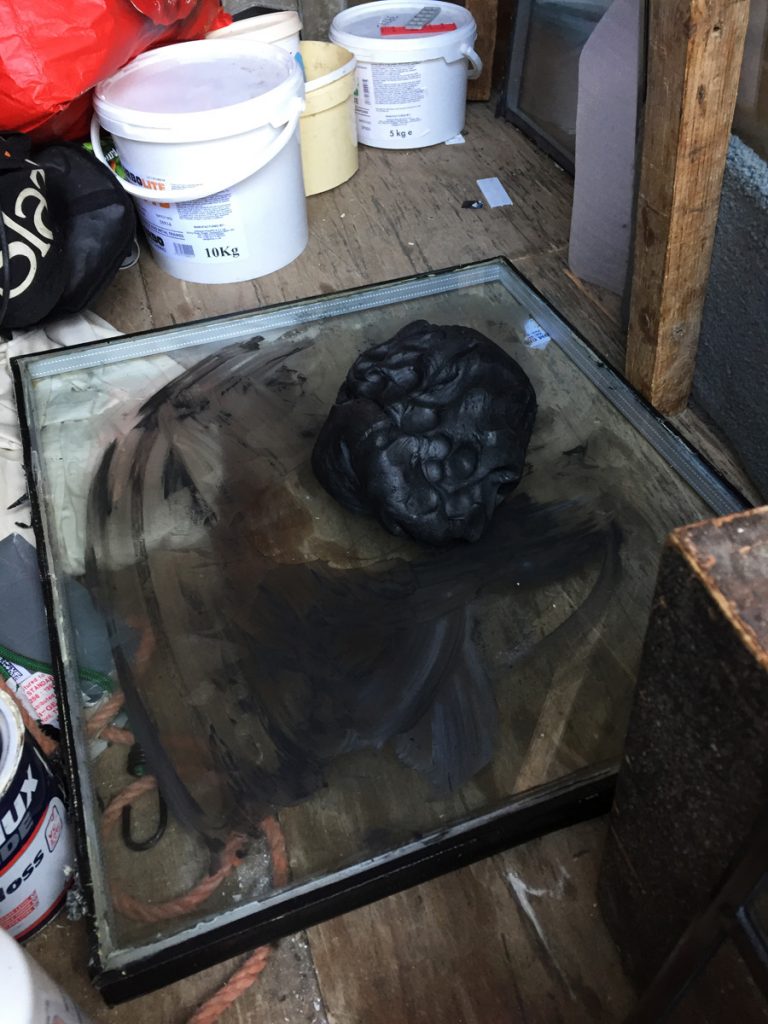 Lee has even dyed all the putty black so it will match the lead. This makes us very happy.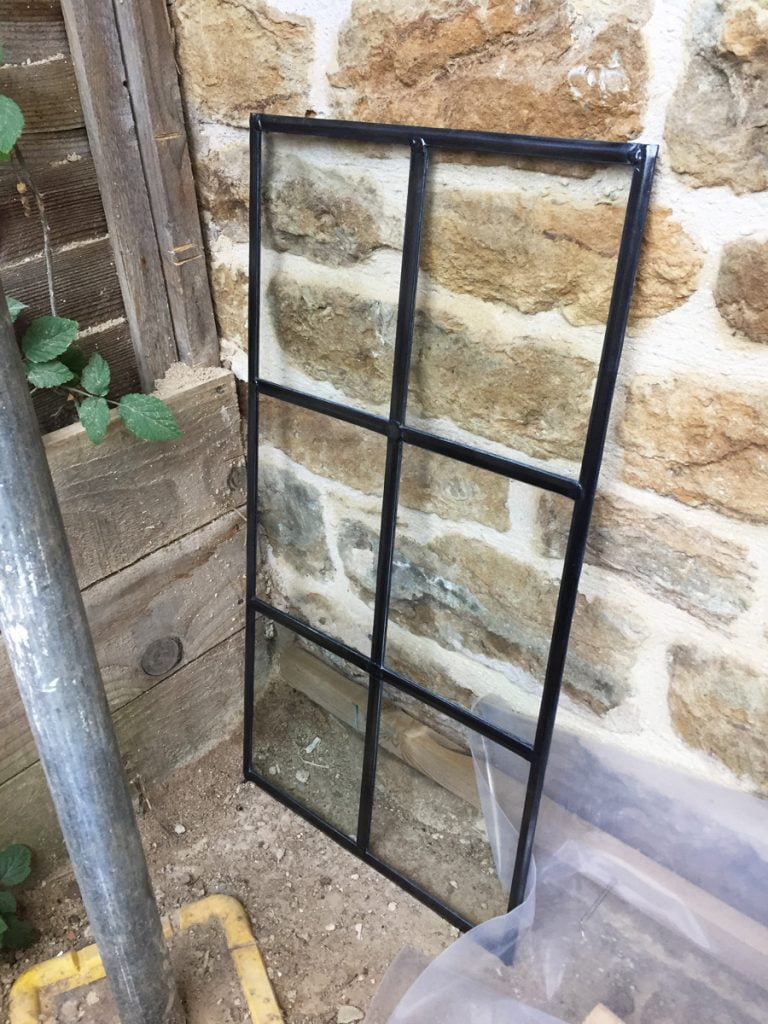 Lee has used all our original old glass where he could, and where he had to replace it he used old glass that he has in his workshop. Old glass looks very different to modern glass, being handmade it is wobbly and uneven and distorts when you look through it. This gives it its undeniable charm and can't be recreated with modern machine made glass.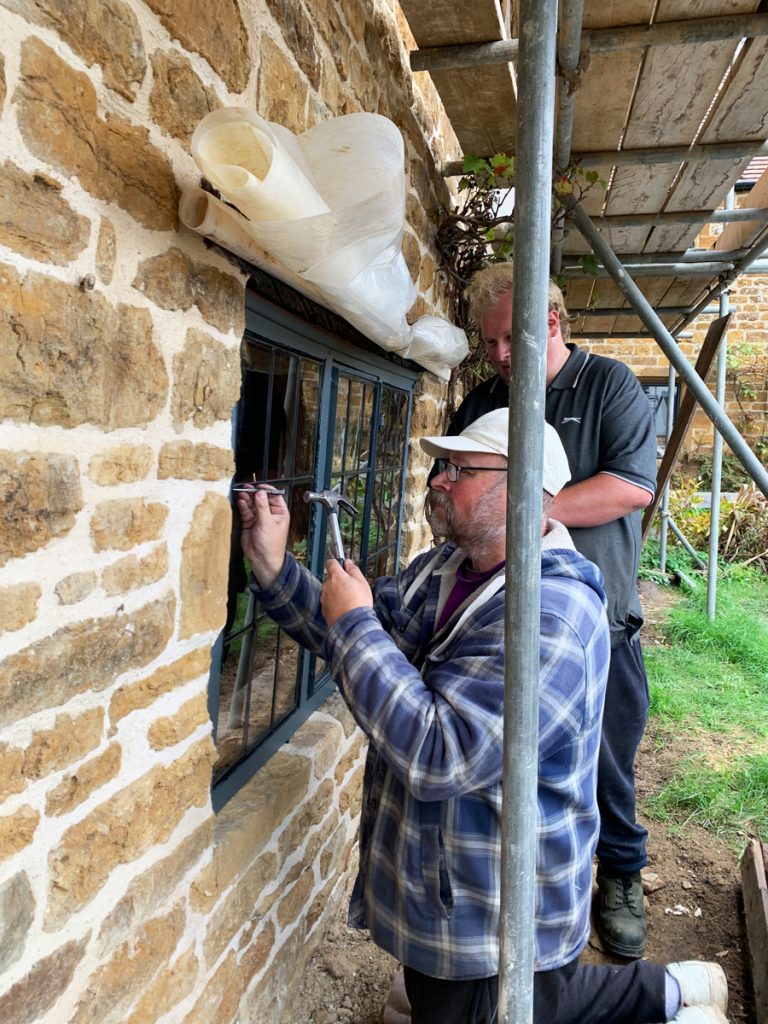 Lee and his son fitting the leaded lights in the sitting room window.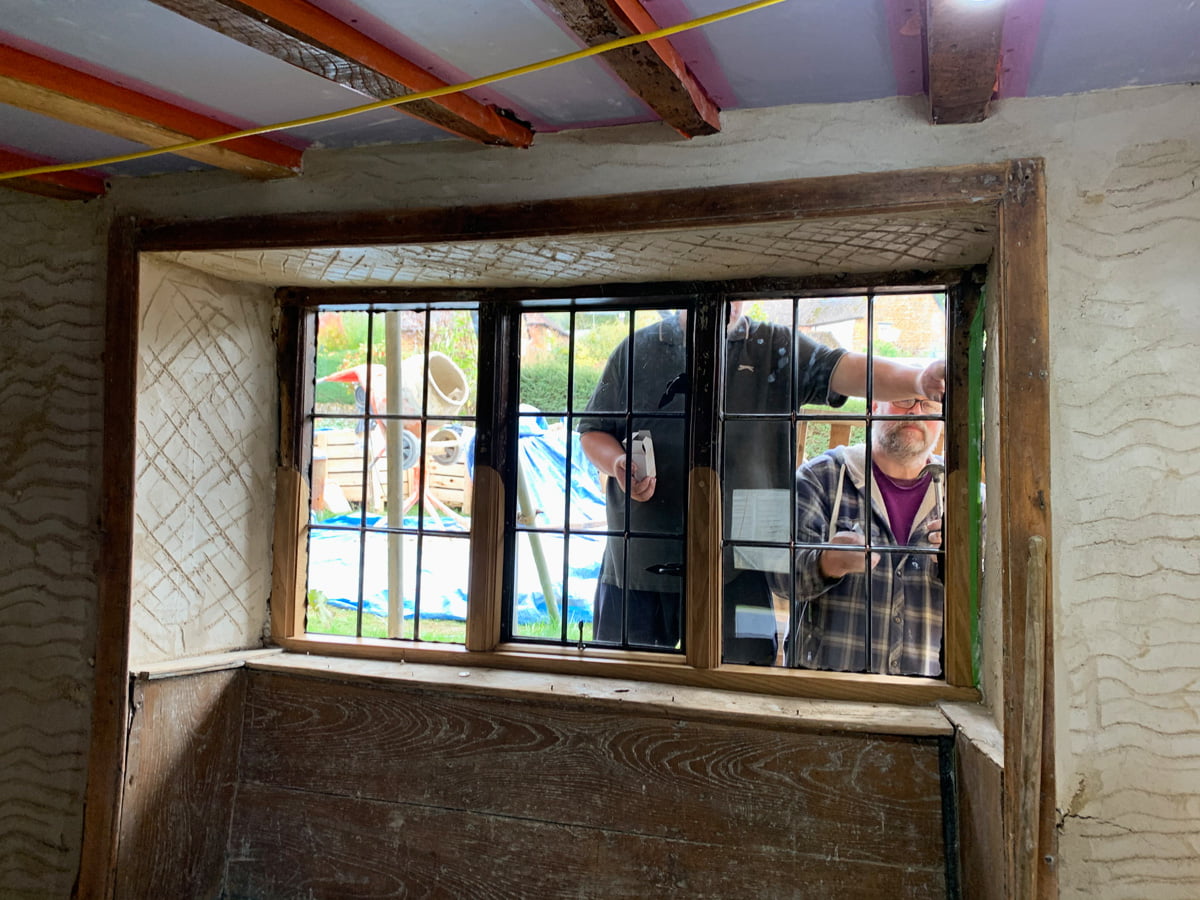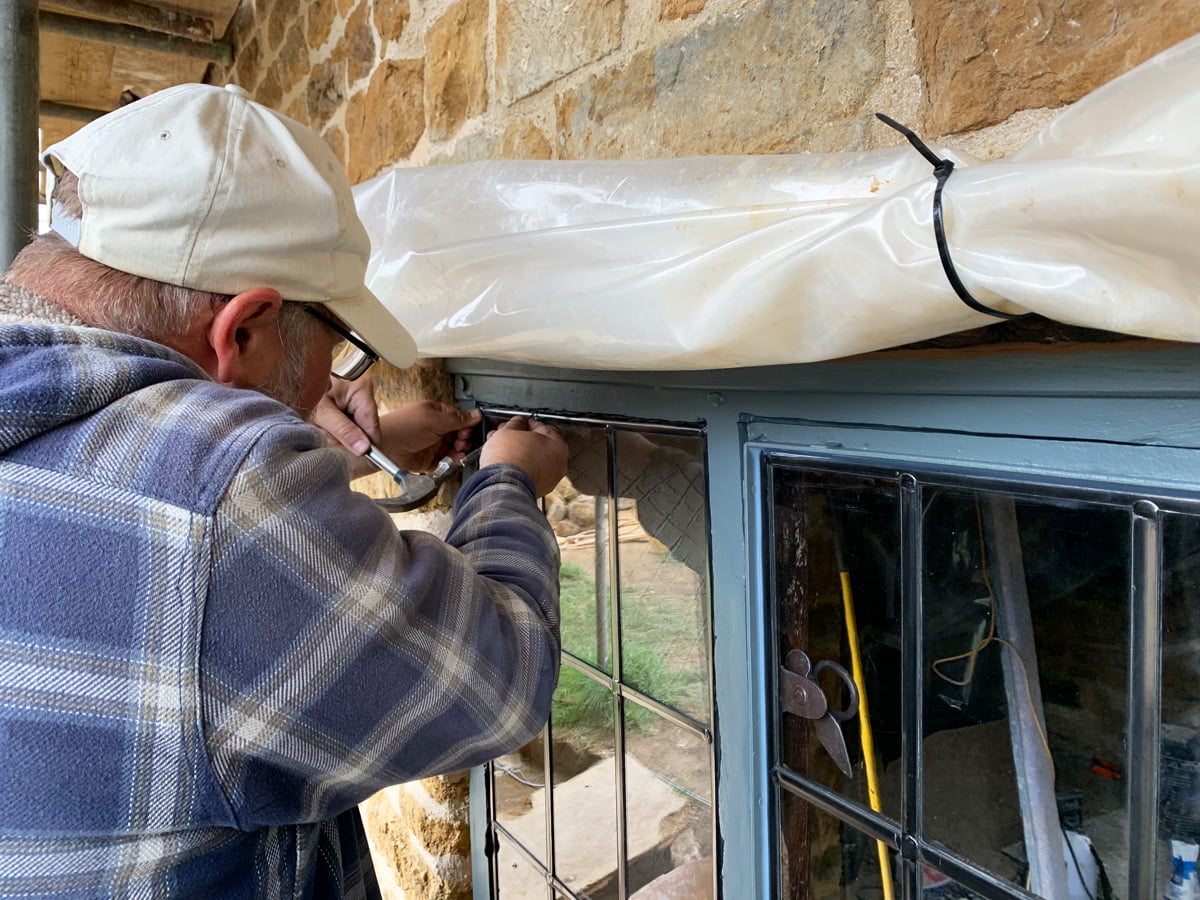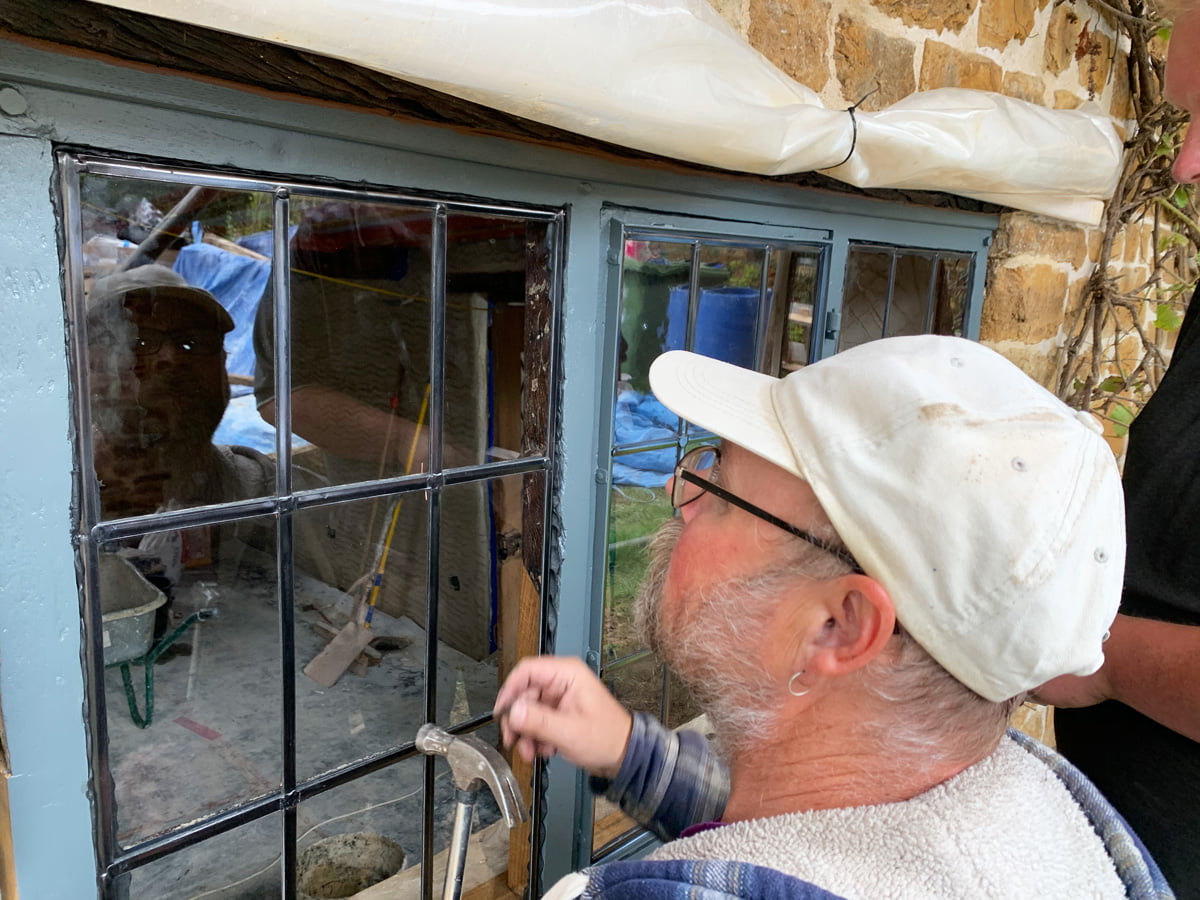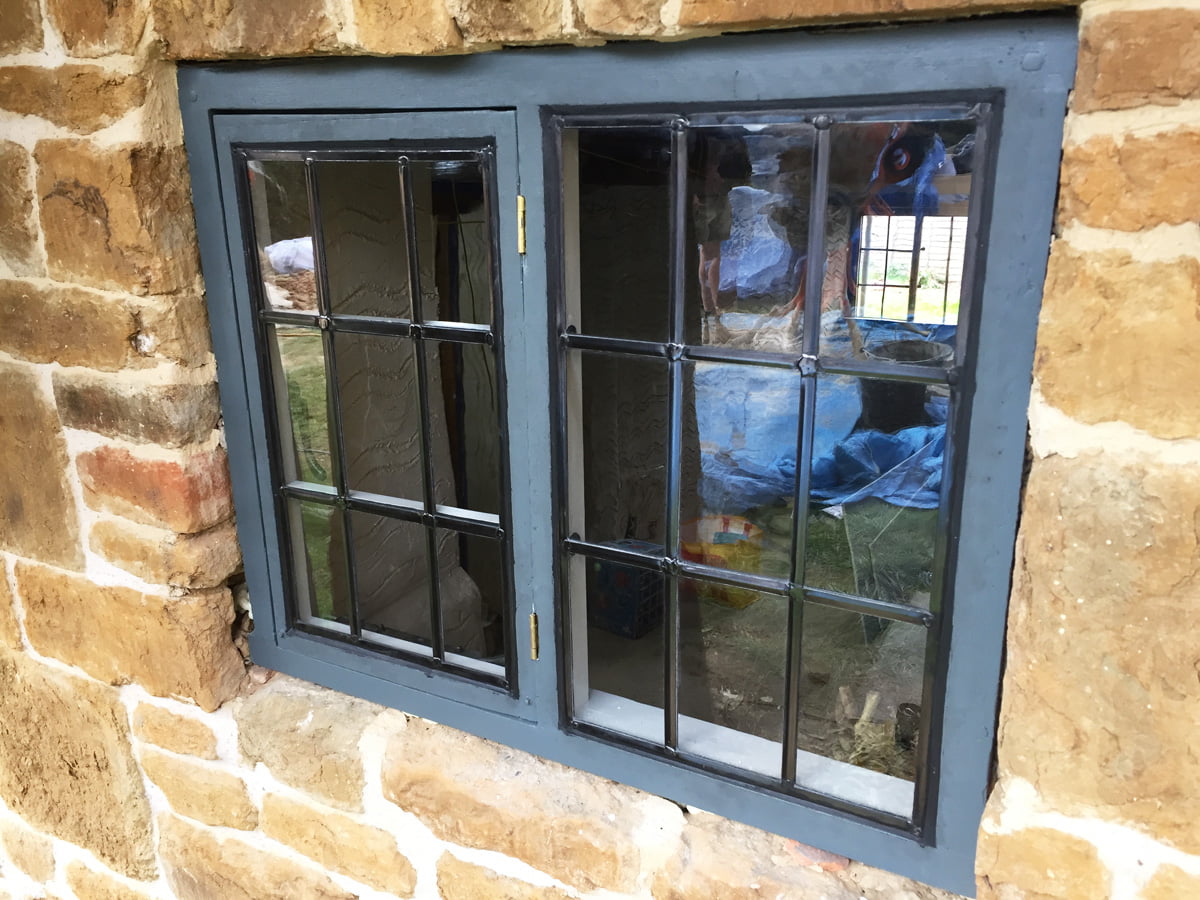 The study window at the front fitted and looking absolutely amazing. We can't believe it is the same window!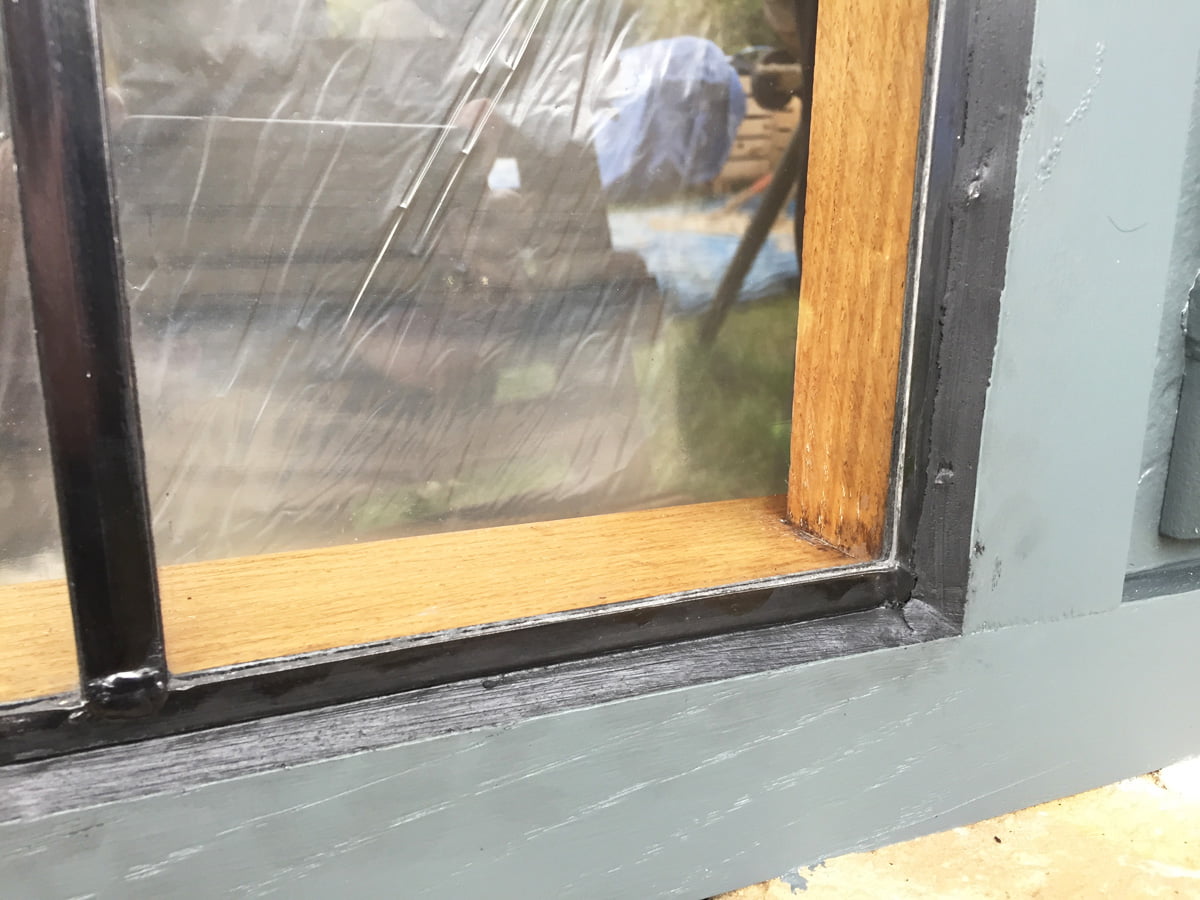 The black putty will ultimately be painted using F&B Downpipe to match the woodwork, but it looks great as it is. Lee is a very tidy worker, with great attention to detail. The only lumps and bumps are from our wobbly wooden frame.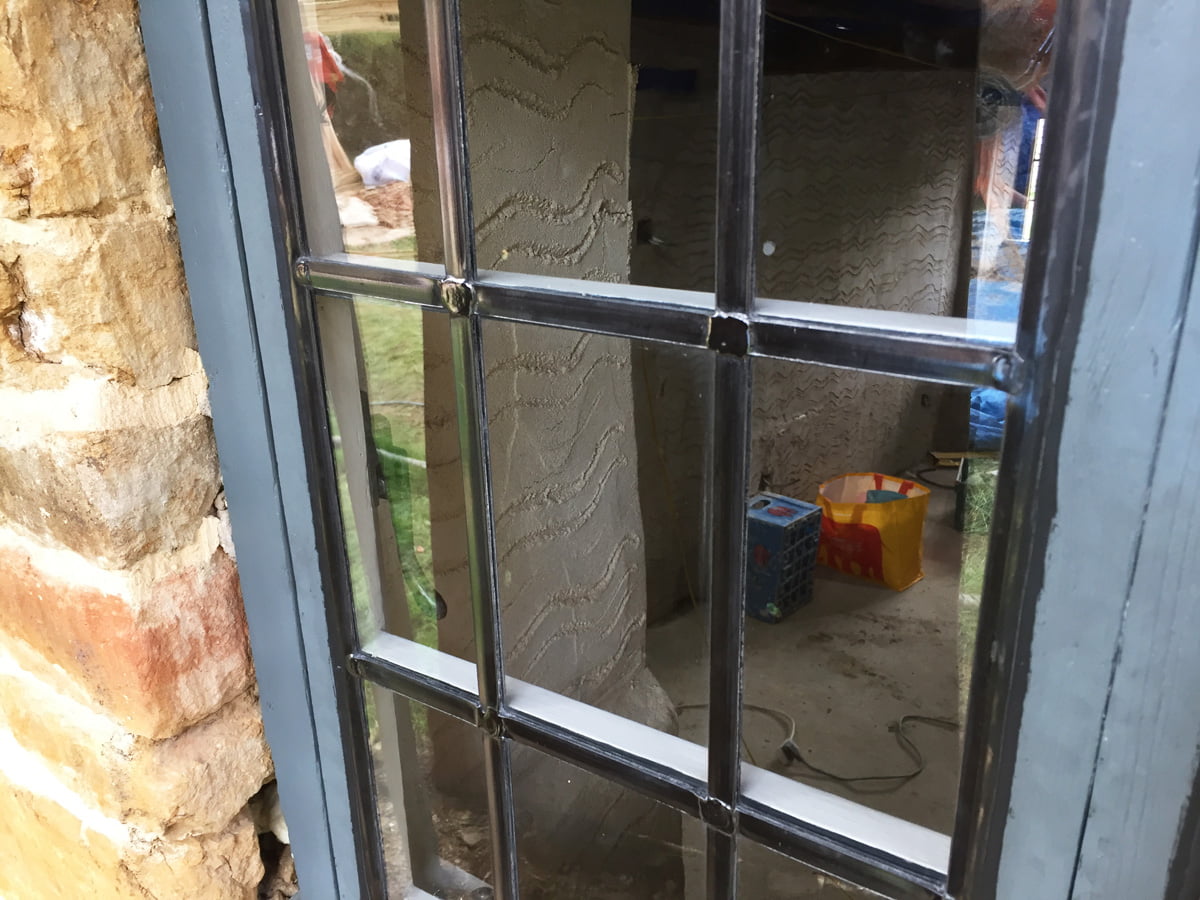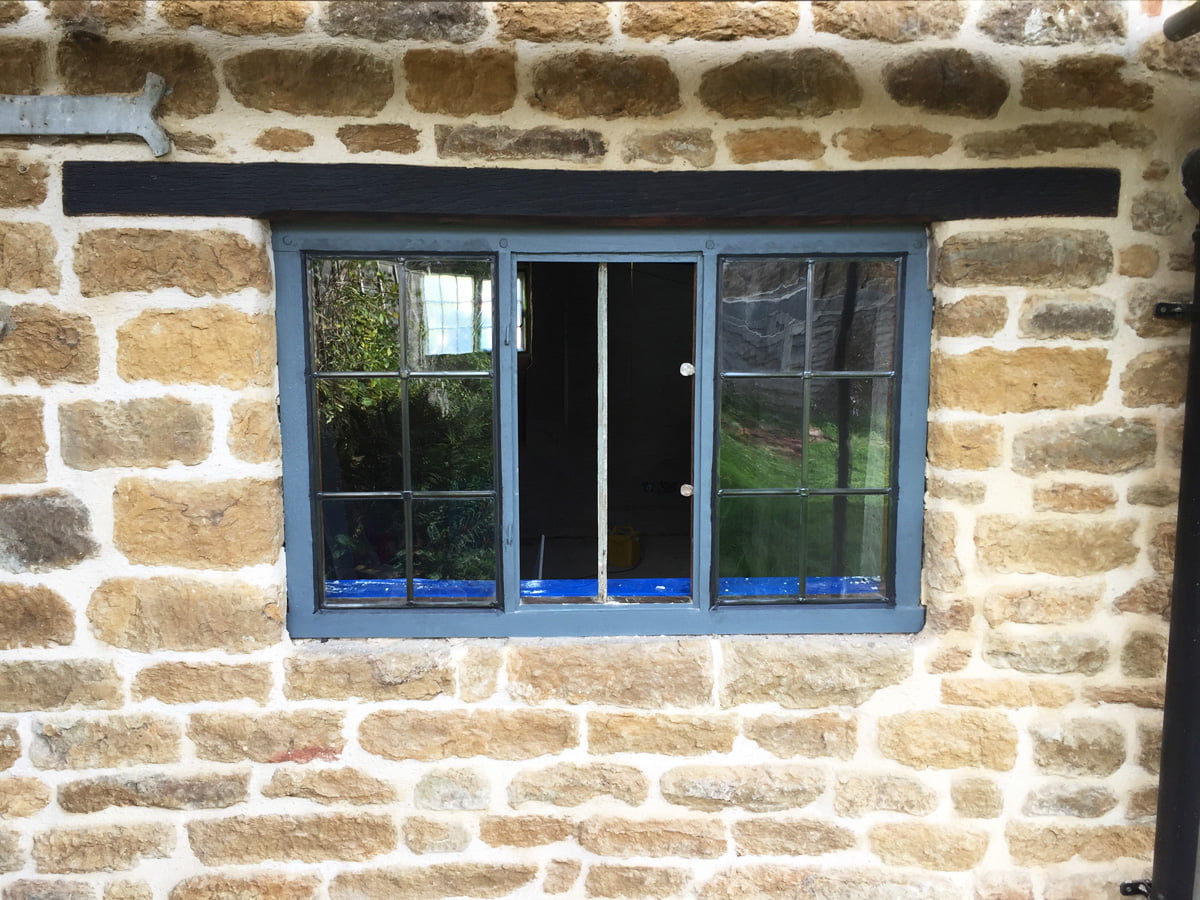 The study window at the back finished and ready for the metal opener to go on.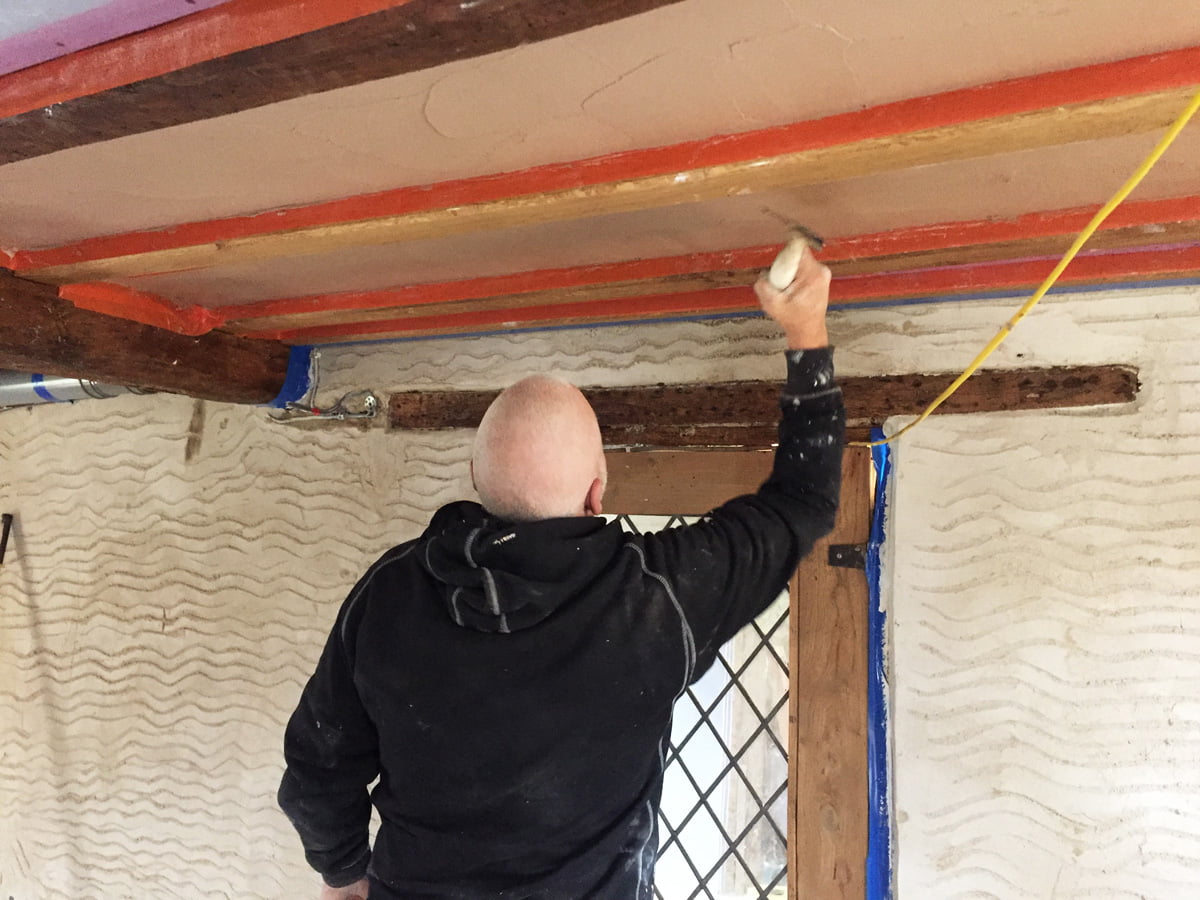 Charlie has plastered a couple of ceiling panels in two different finishes for us to decide on. One is much smoother than the other.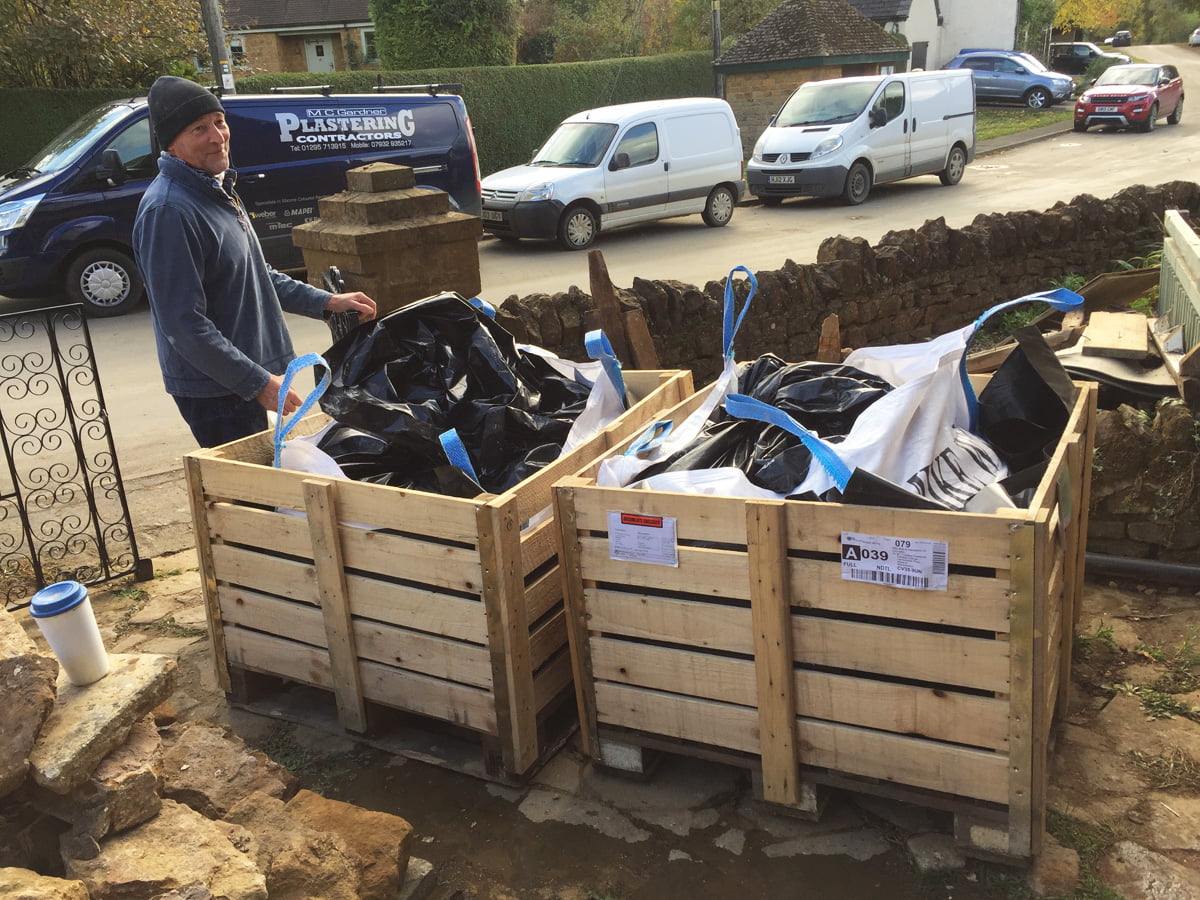 More lime plaster has arrived from Mike Wye & Associates.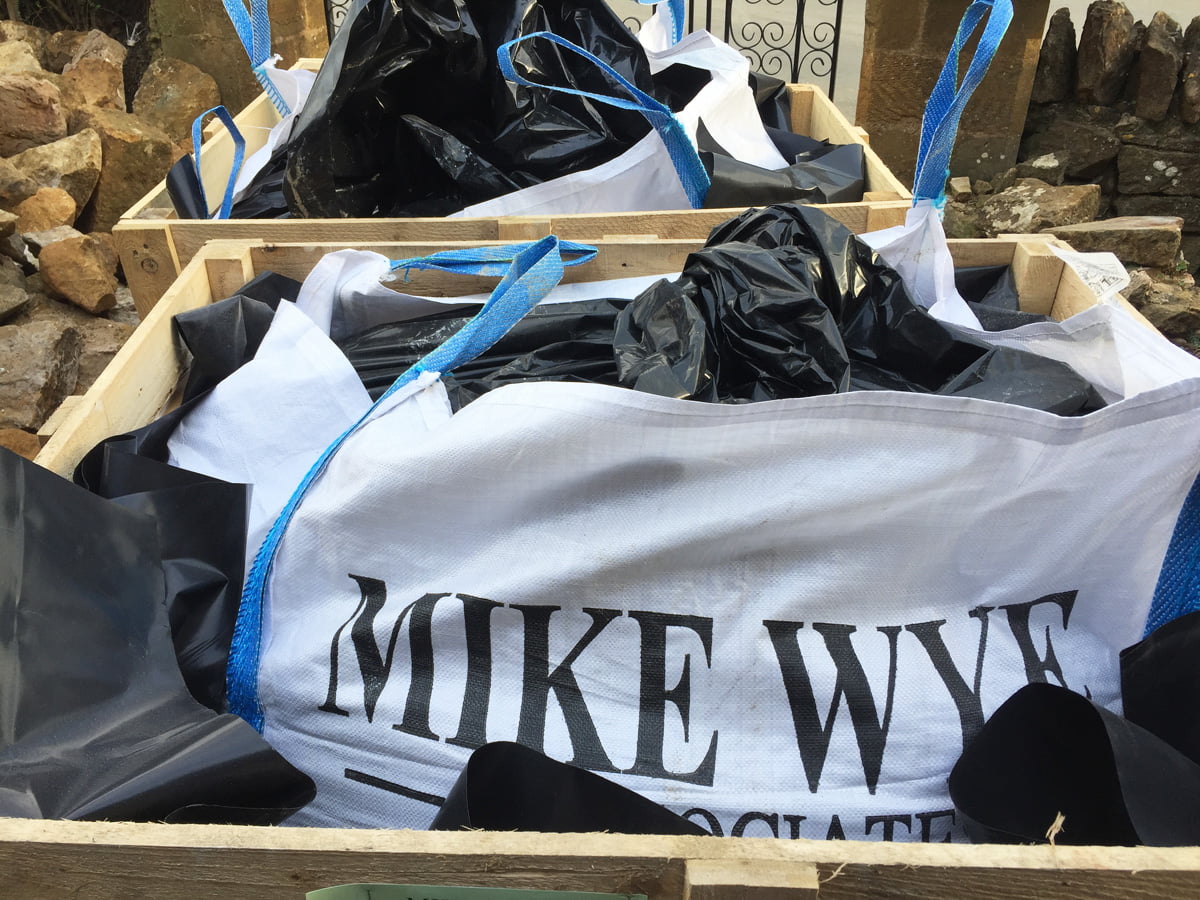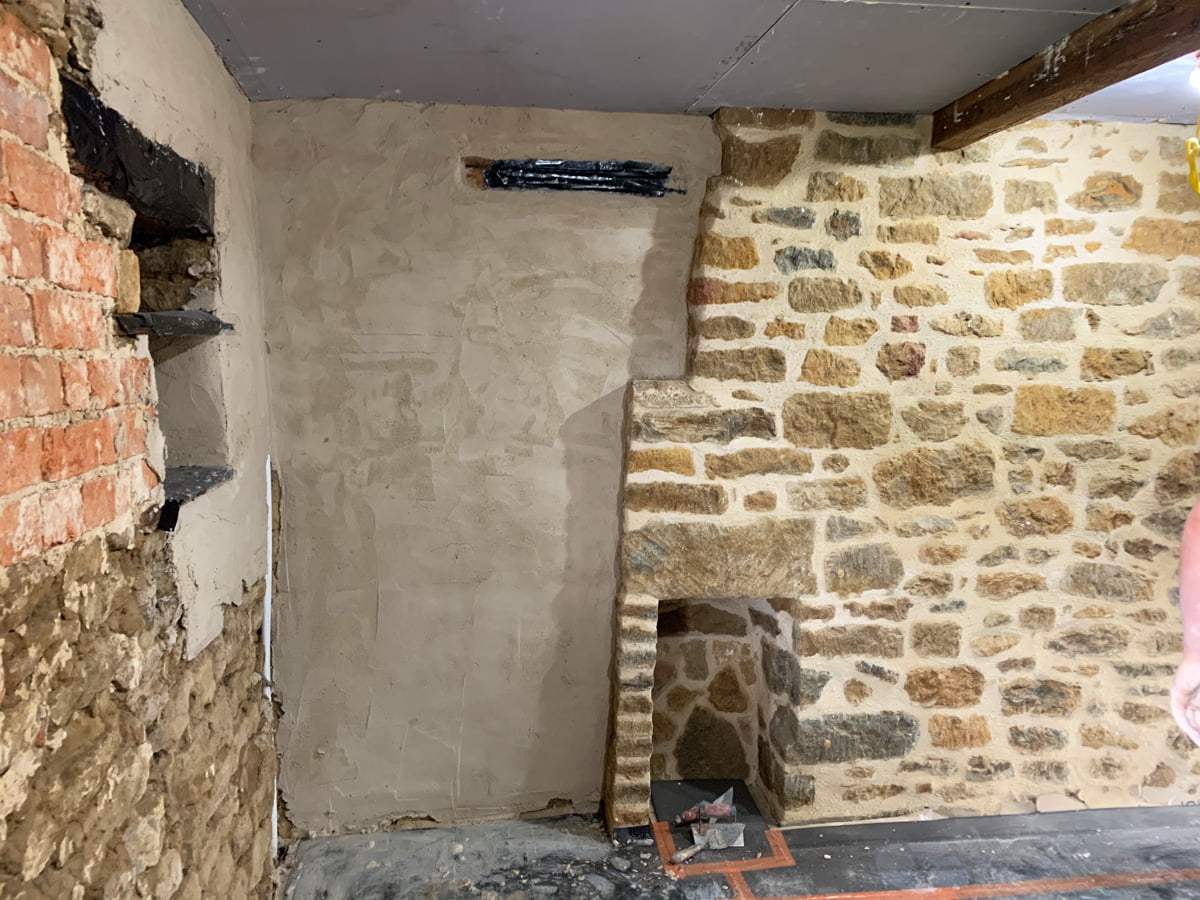 Zanna's bedroom is progressing well and the exposed chimney breast is going to look fabulous.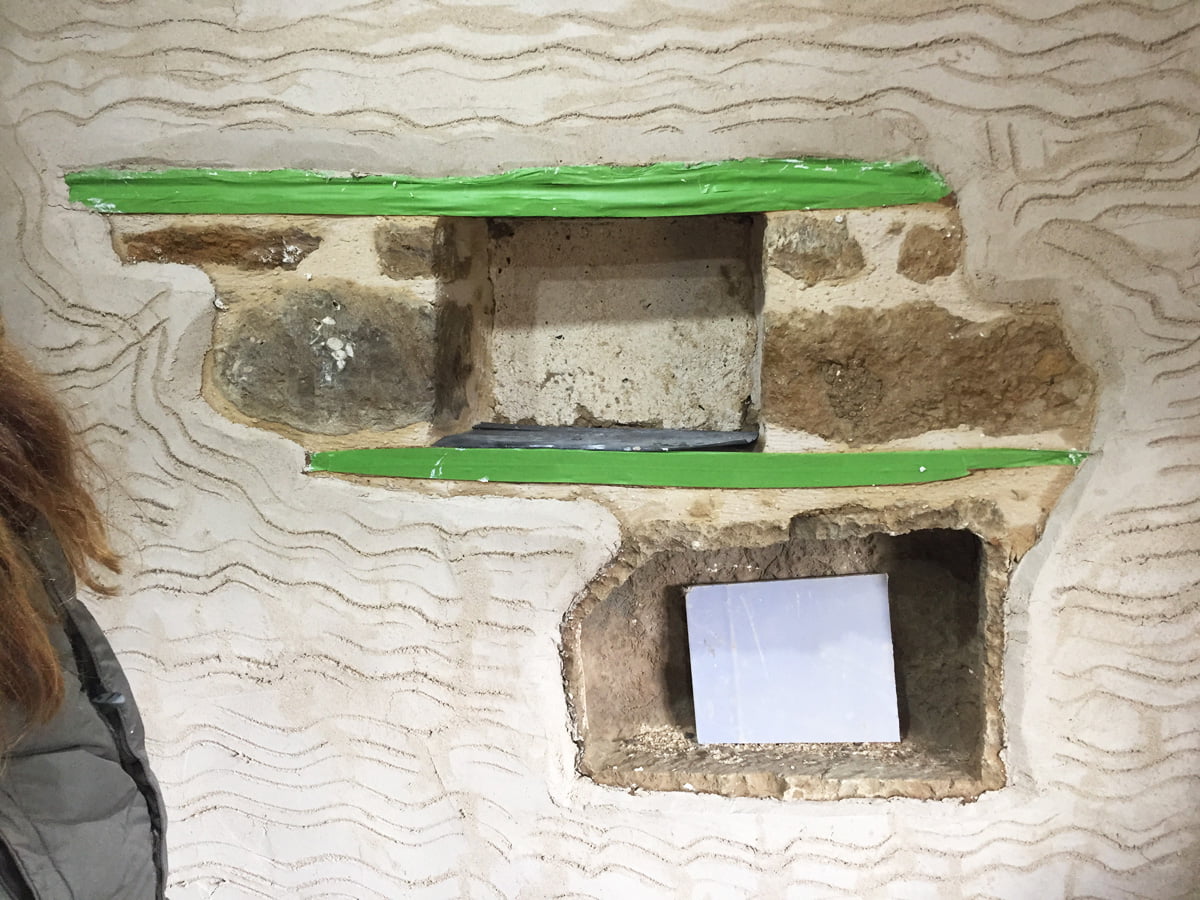 The cubby holes in Zanna's bedroom wall with some of the stones picked out and exposed.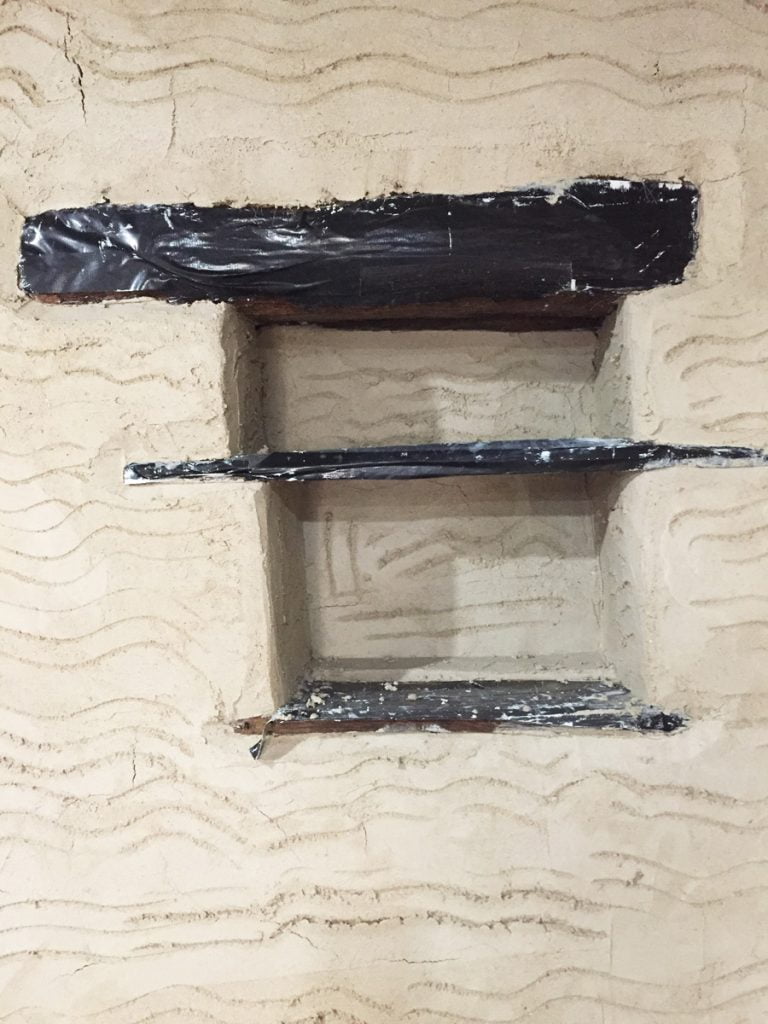 The shelves in Zanna's bedroom.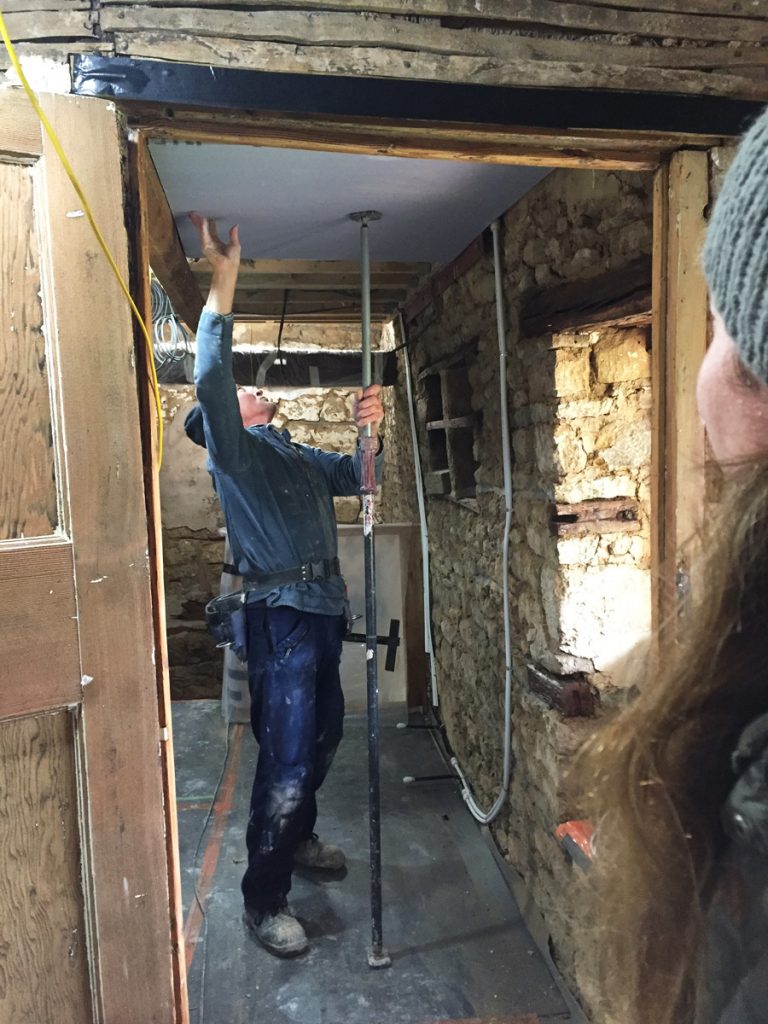 Alan working on the ceiling on the landing.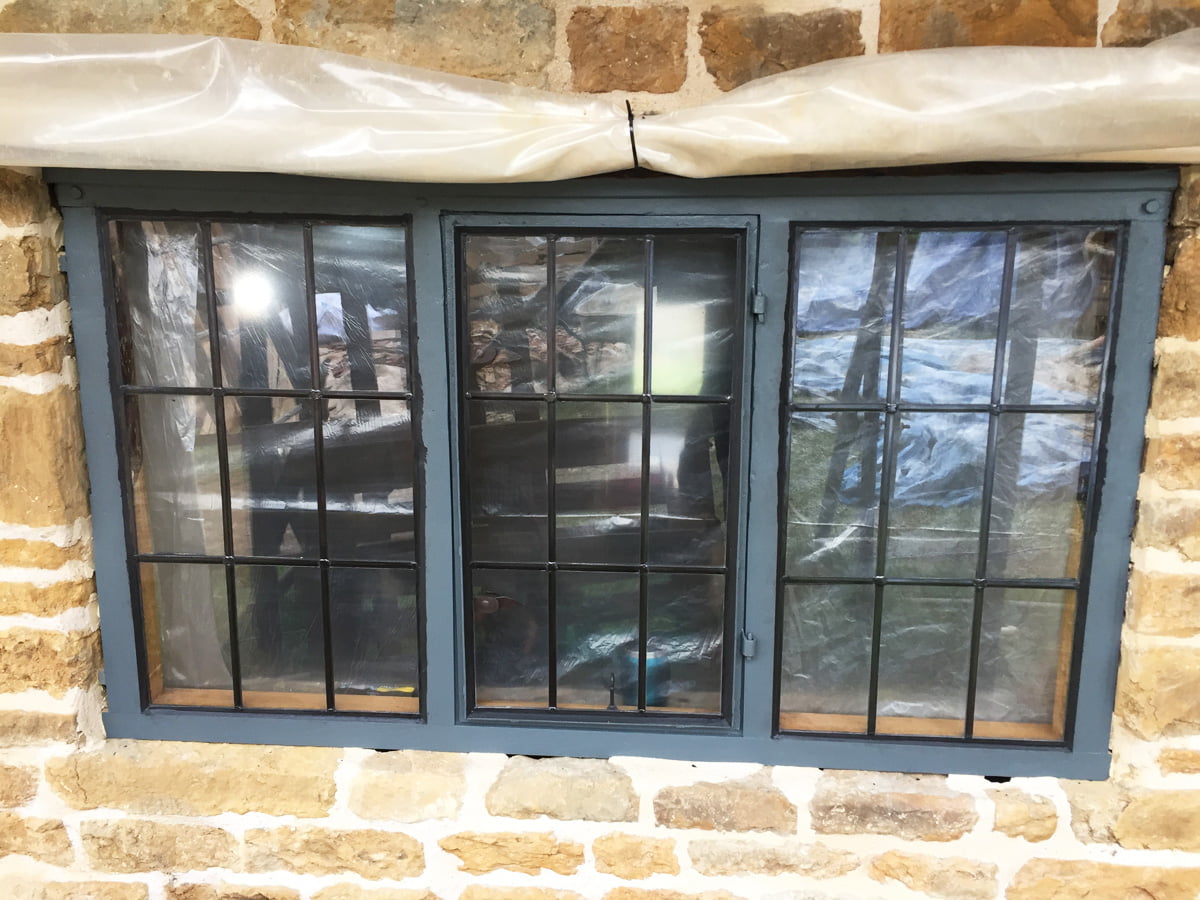 The sitting room window with the leaded lights fitted. We are so very happy with these windows, it's been a little boost that we needed this week 🙂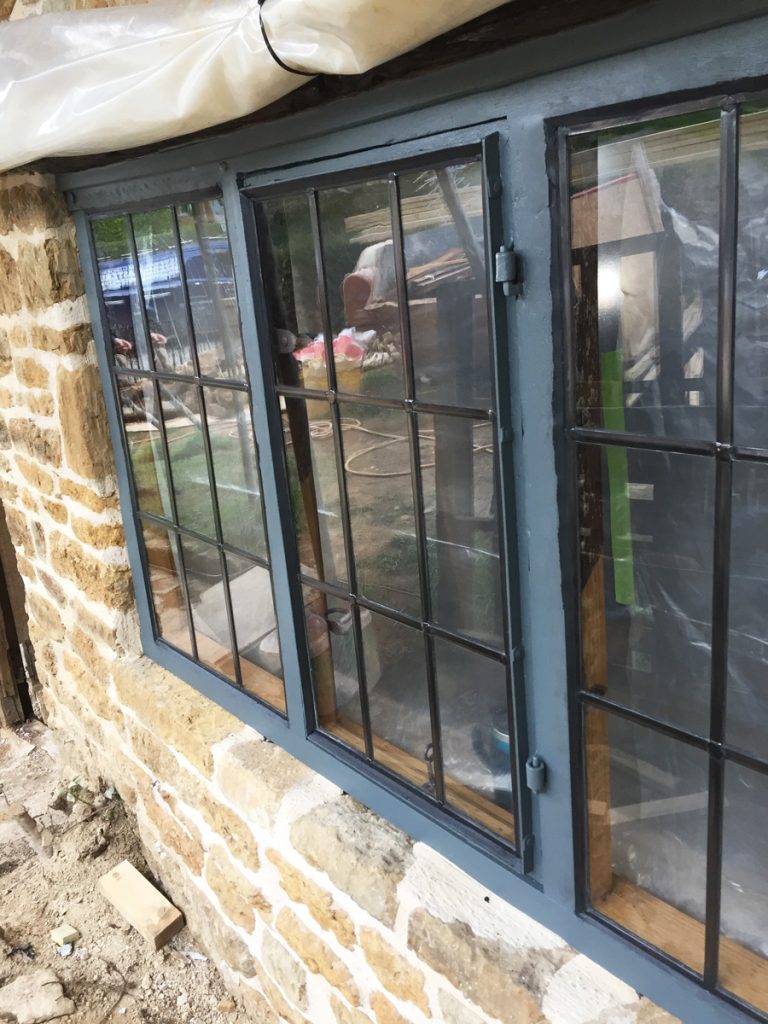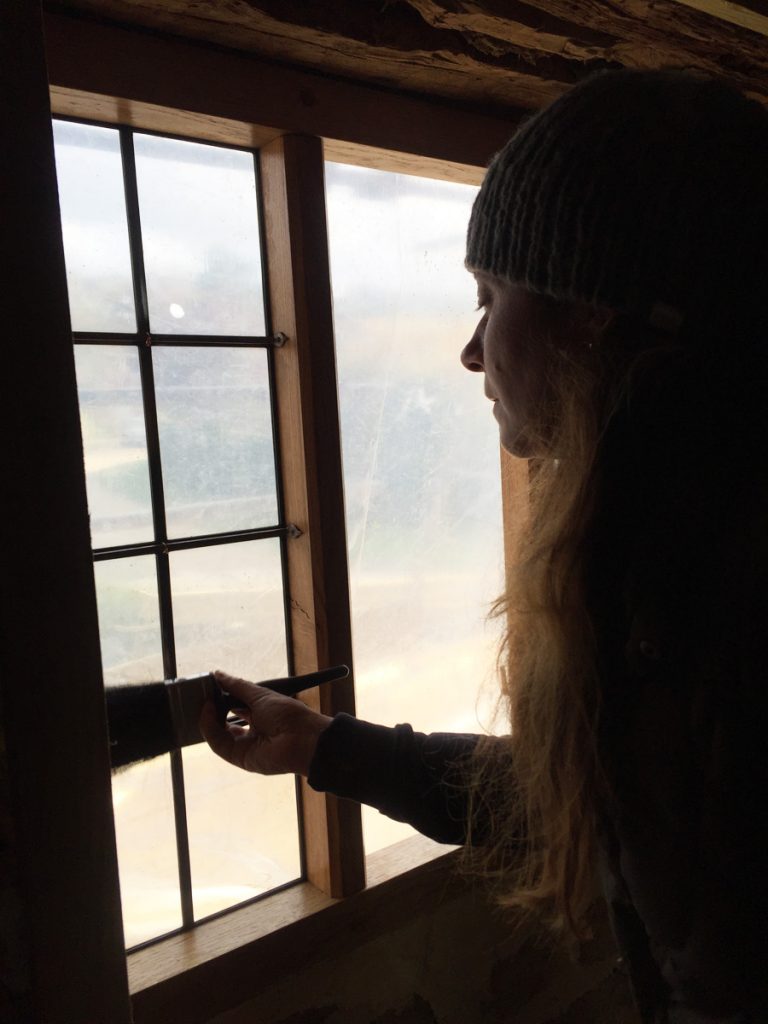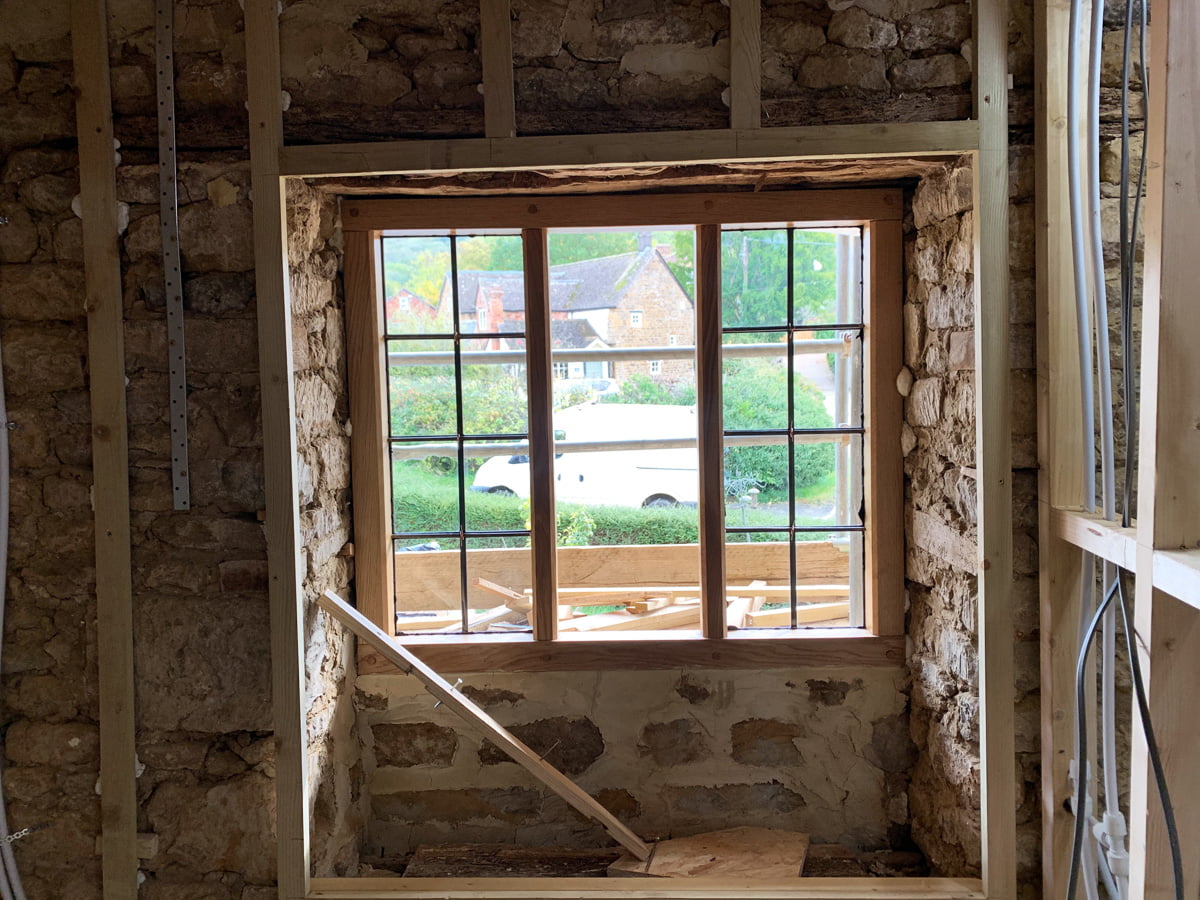 The leaded lights fitted in the bathroom window. Amazing. We love it. Lee will return later in the week to fit the landing leaded lights, then next week to fit the glass into the windows in Cat's bedroom and the dining room. Great progress was made today.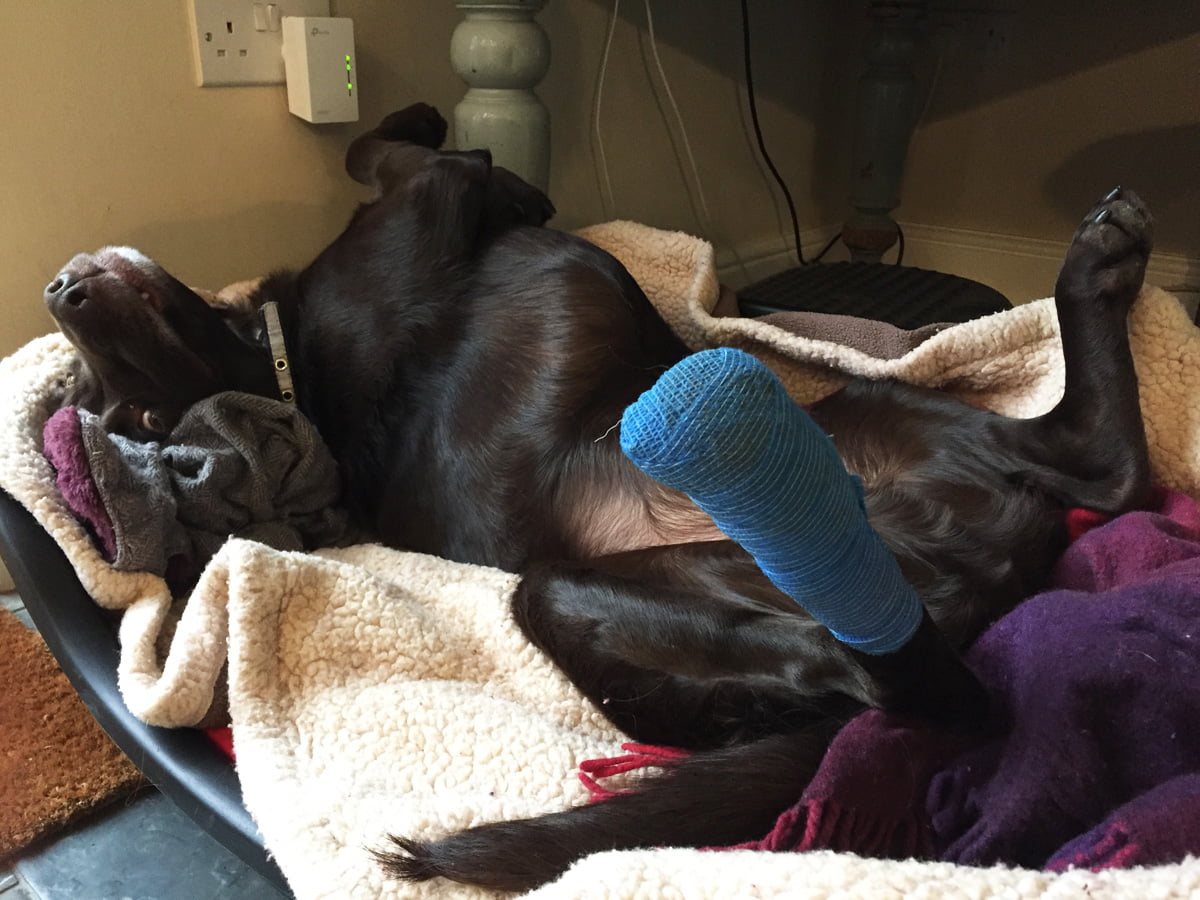 Jasper has a big blue bandage on his foot and isn't allowed to go out for walks. He is also still very, very windy.