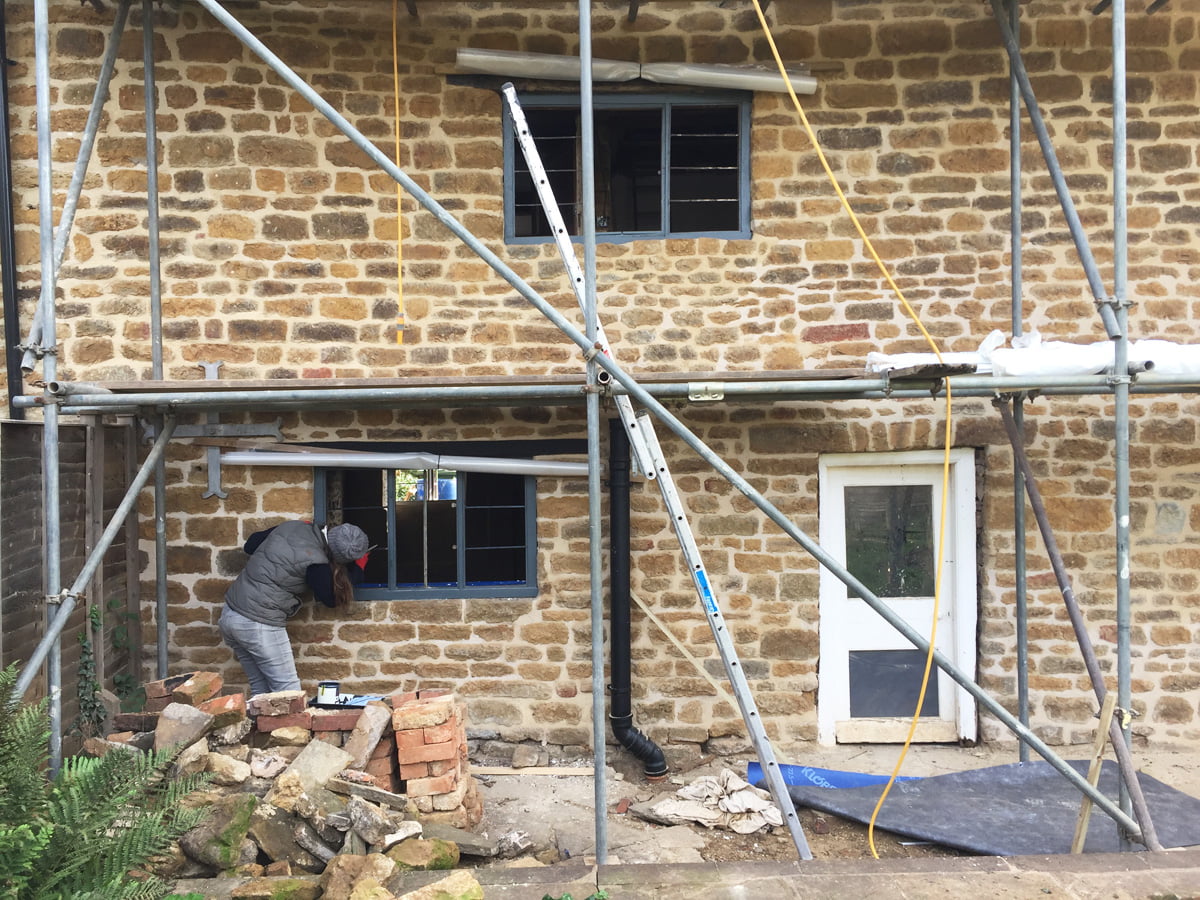 Monday morning and there is only Cat on site, working on the windows of course, as no one else has turned up today. Our builders Tom and Dan's job they were on last week has overrun so they won't be back until Wednesday (hopefully!), and the plasterers are on another job for the day. This is not ideal but nothing we can do except carry on trying to finish the windows ready for tomorrow.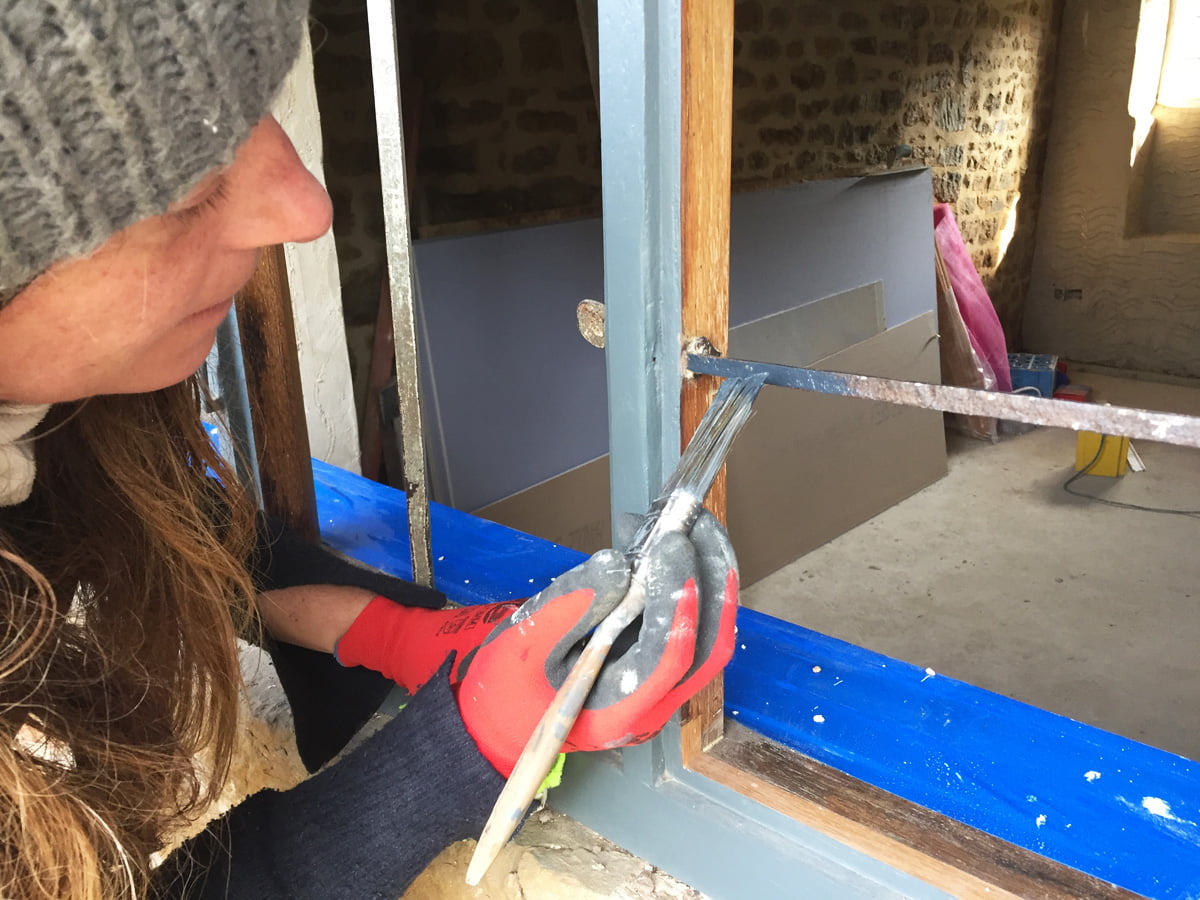 Cat painting the metal bars that the leaded lights get fixed to with Farrow & Ball's 'Railings' so they will blend into the lead and disappear.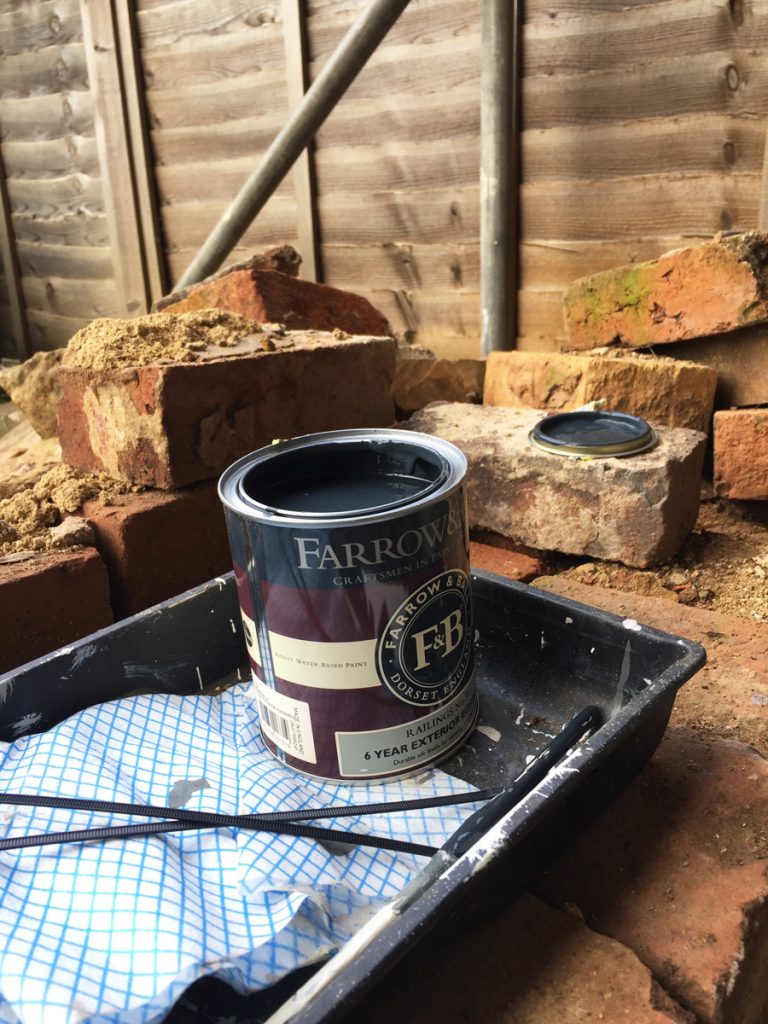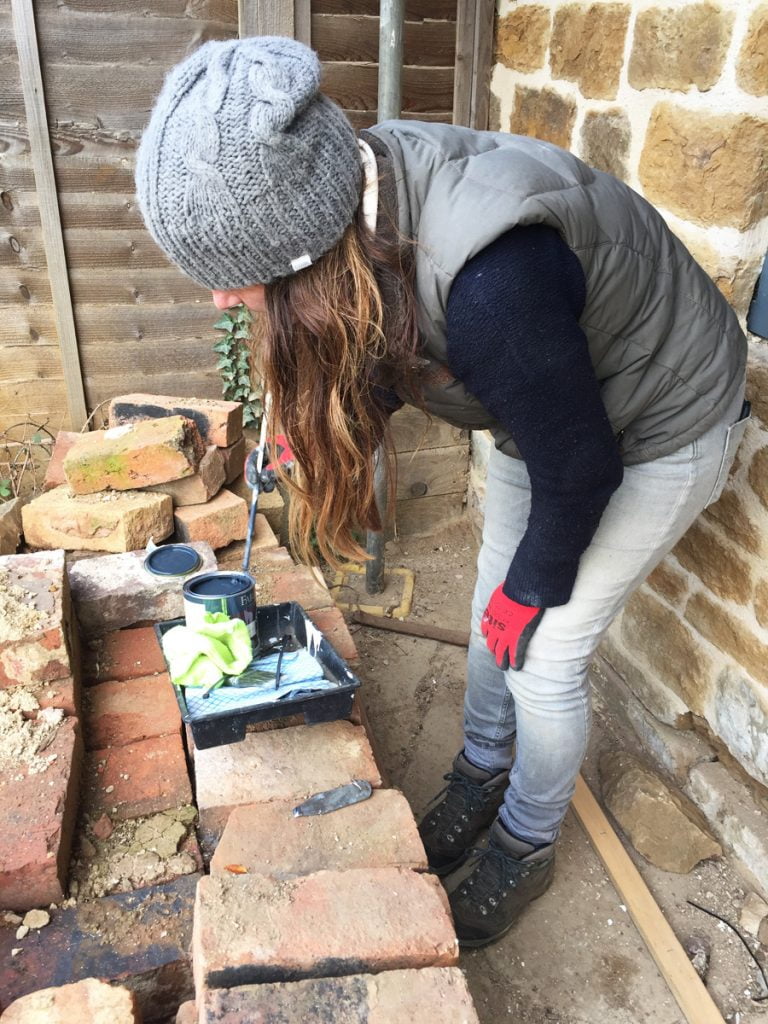 I think Cat's worn the same clothes for days, she's probably sleeping in them too. From the moment the sun comes up until it gets dark, she paints windows… AND she has a rotten cold.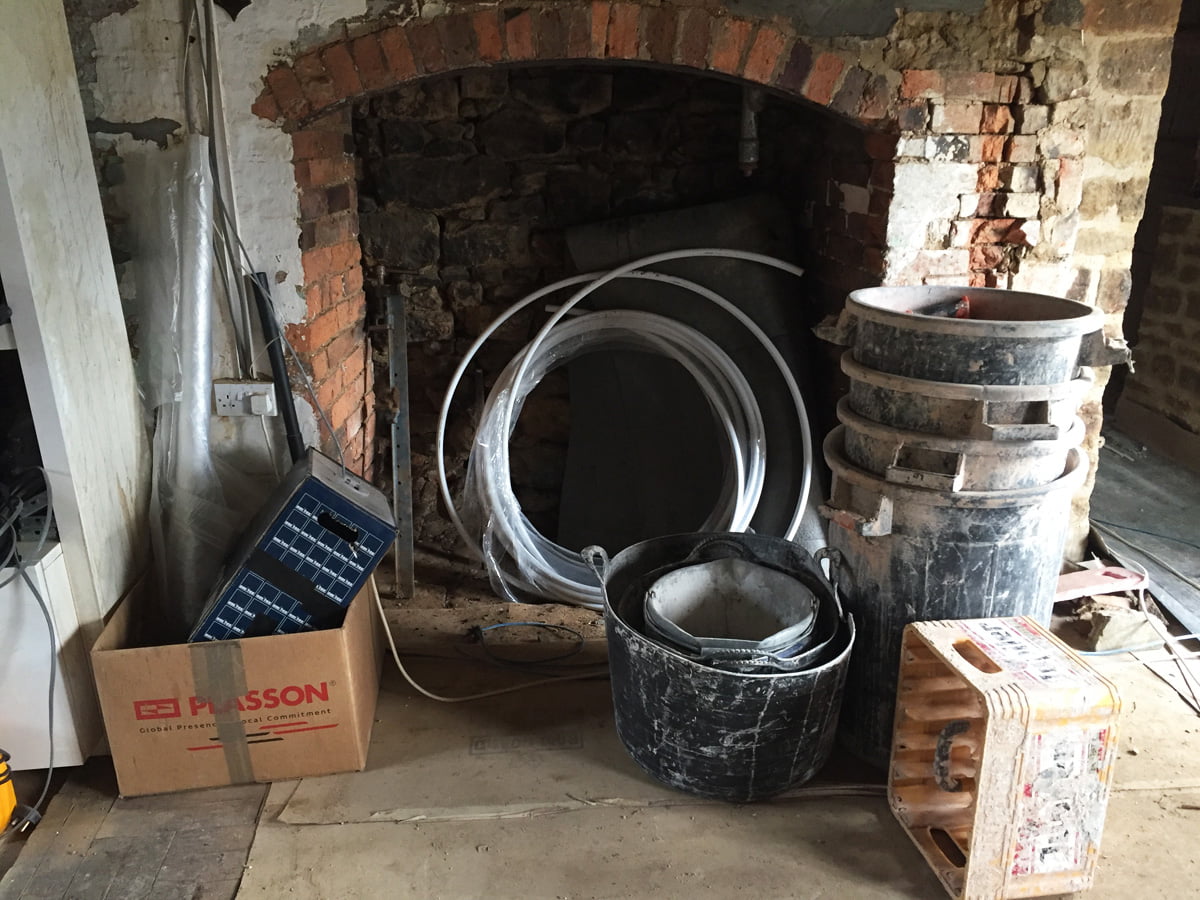 Our tidy dining room, thanks to Ken.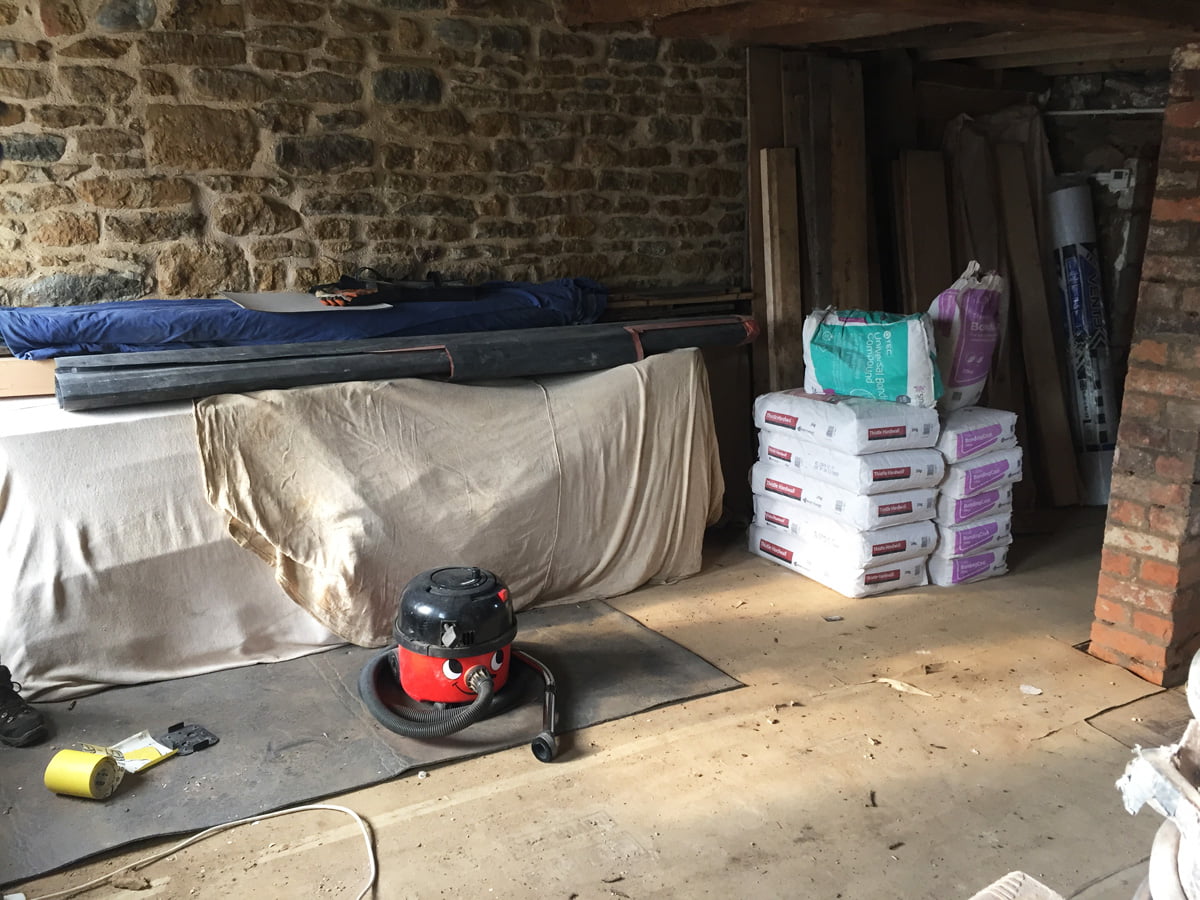 You can walk across the floor again.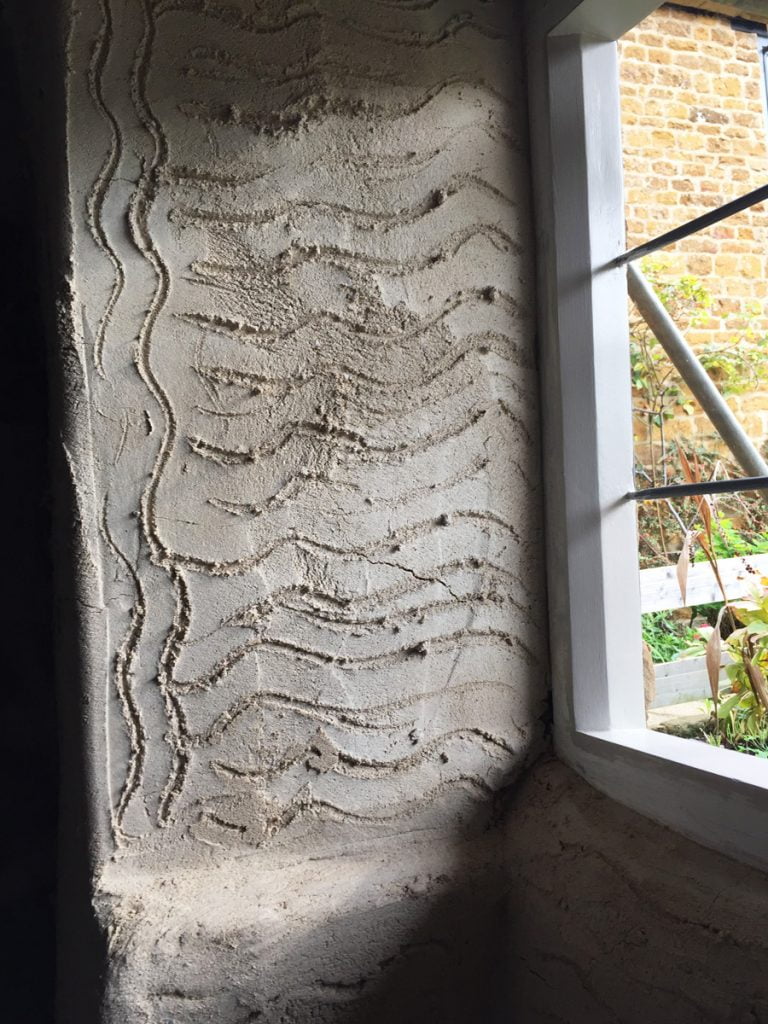 The window recess in the study with the patterns in the lime scratch coat.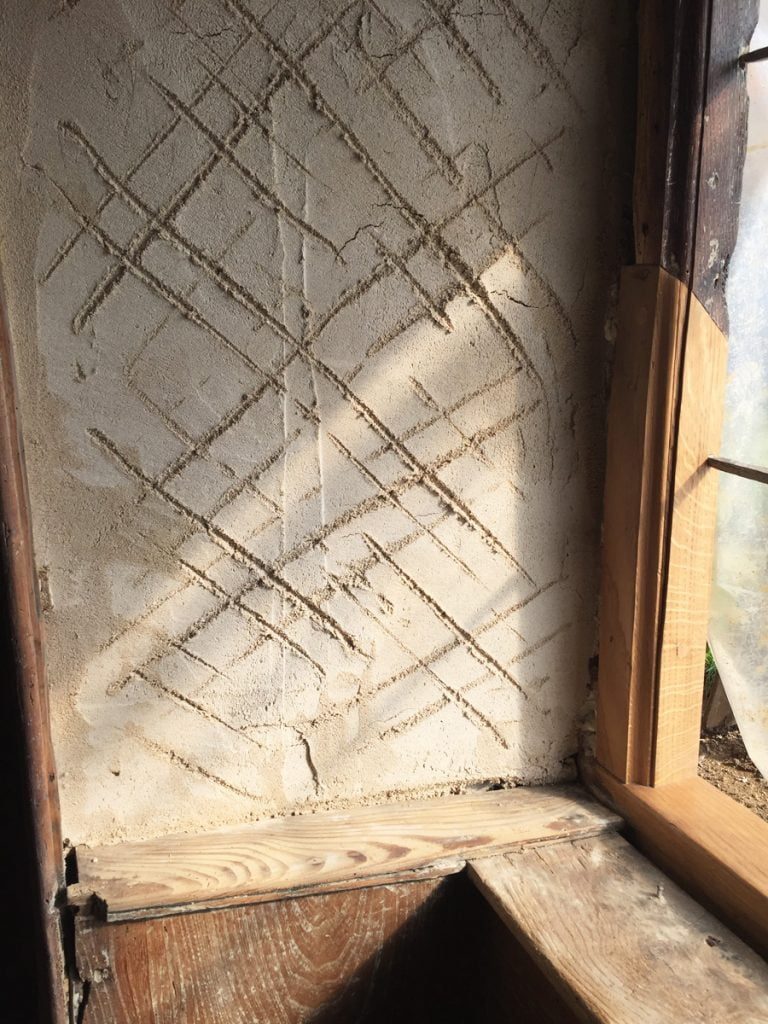 The window recess in the sitting room with a different pattern.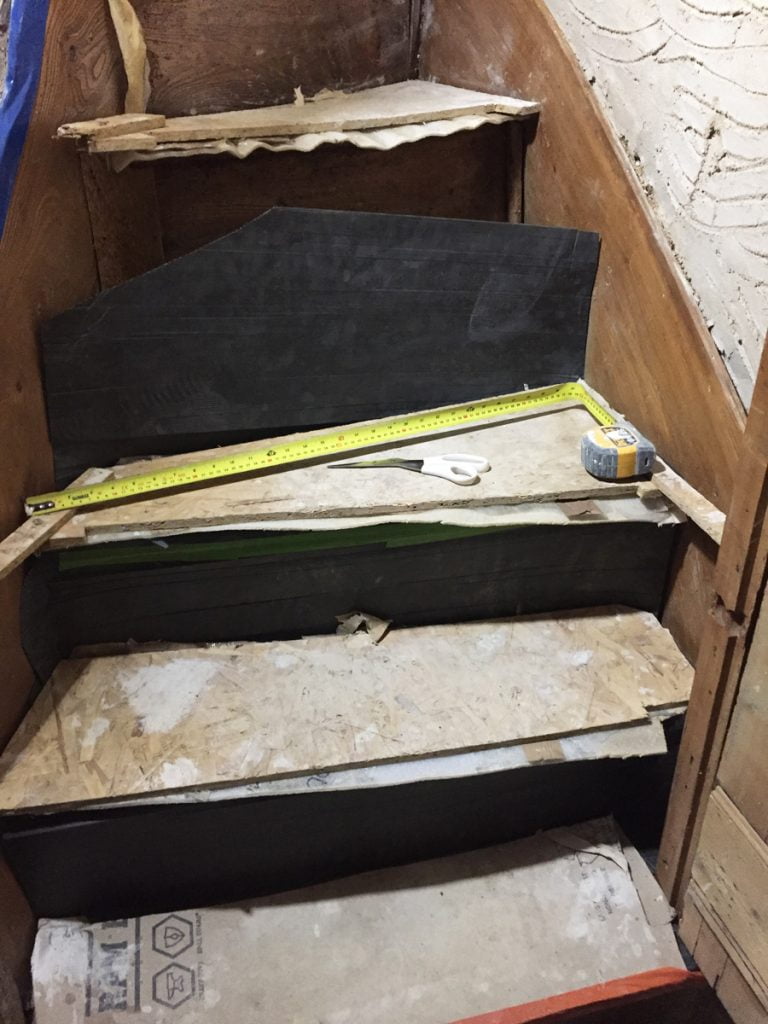 Despite barely being able to bend, Zanna has finished covering the stairs ready for the plasterers. She is being cracked back into shape by her chiropractor tomorrow.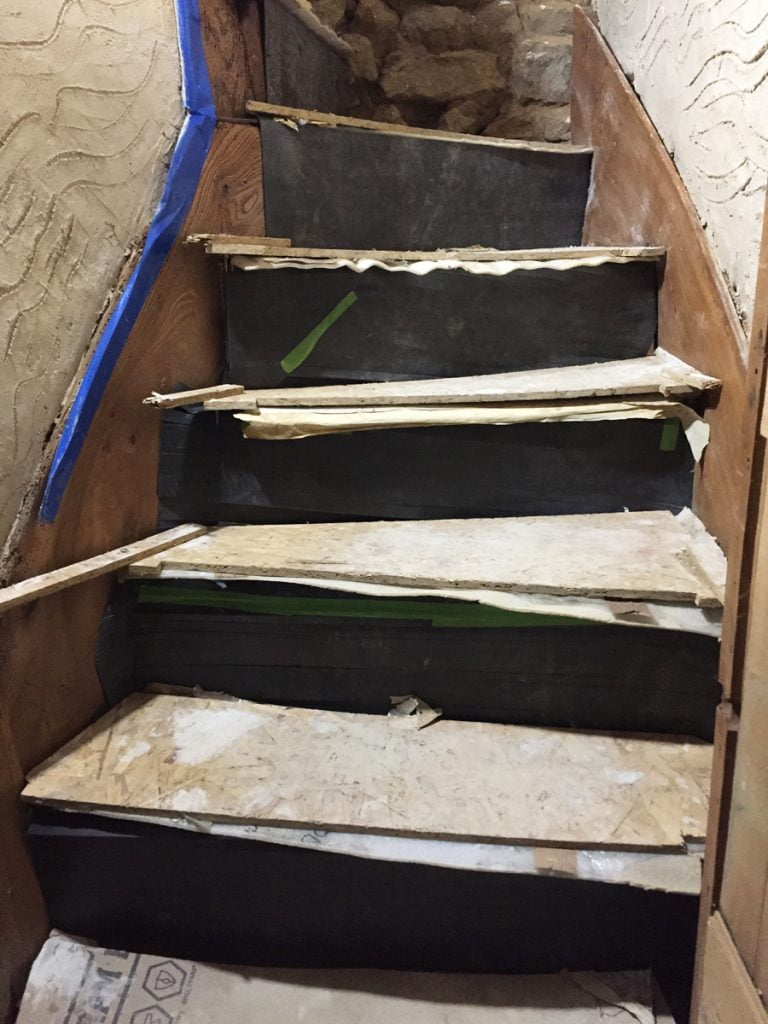 Our very precious stairs now have a further protective coat of the black plastic sheet, cut and folded around the edges and risers to protect the wood from the plaster.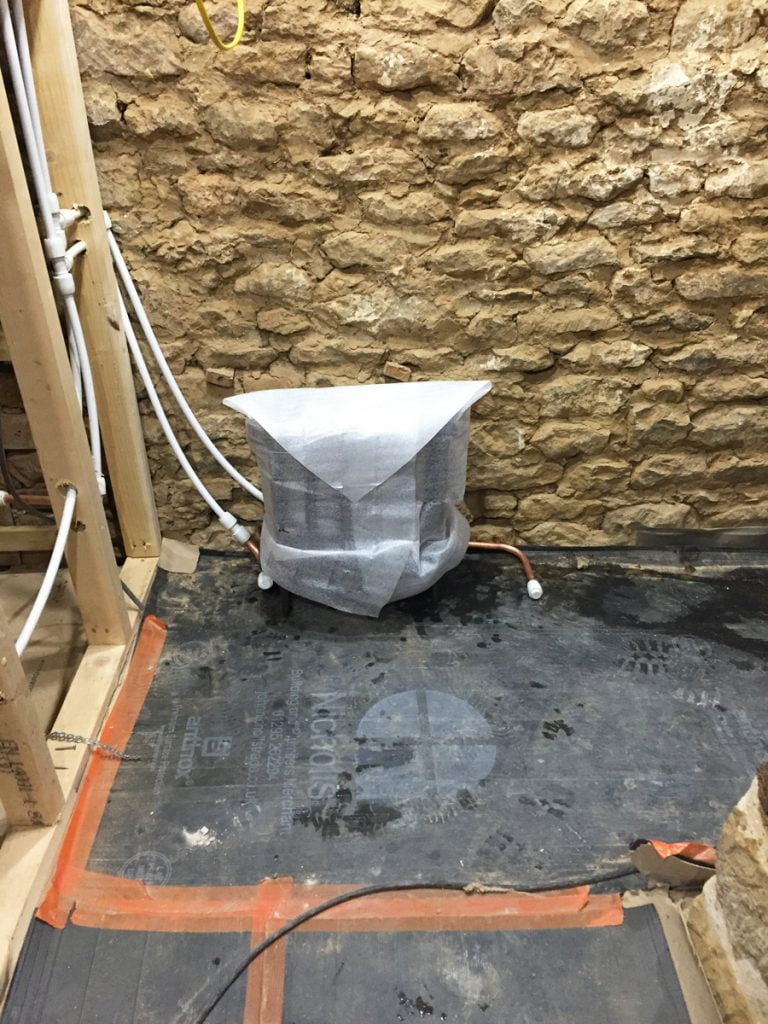 The only tradesmen to arrive today were our plumbers Billy and Andy who arrived to replace the broken waste pipe and to finish off the pipework for the rads (and move one that was in the wrong place – this one on the landing on the corridor to Cat's bedroom).
These rads on the landing are so cute, they are so small. It was after dark by the time we finished on site today.
Sadly poor Jasper spent the afternoon in the vets after breaking one of his claws pretty badly. They had to knock him out to remove it, so when he came home he was very dozy and wearing the cone of shame which he proceeded to throw up in. Poor boy, he's getting lots of cuddles, but he is extraordinarily windy…….