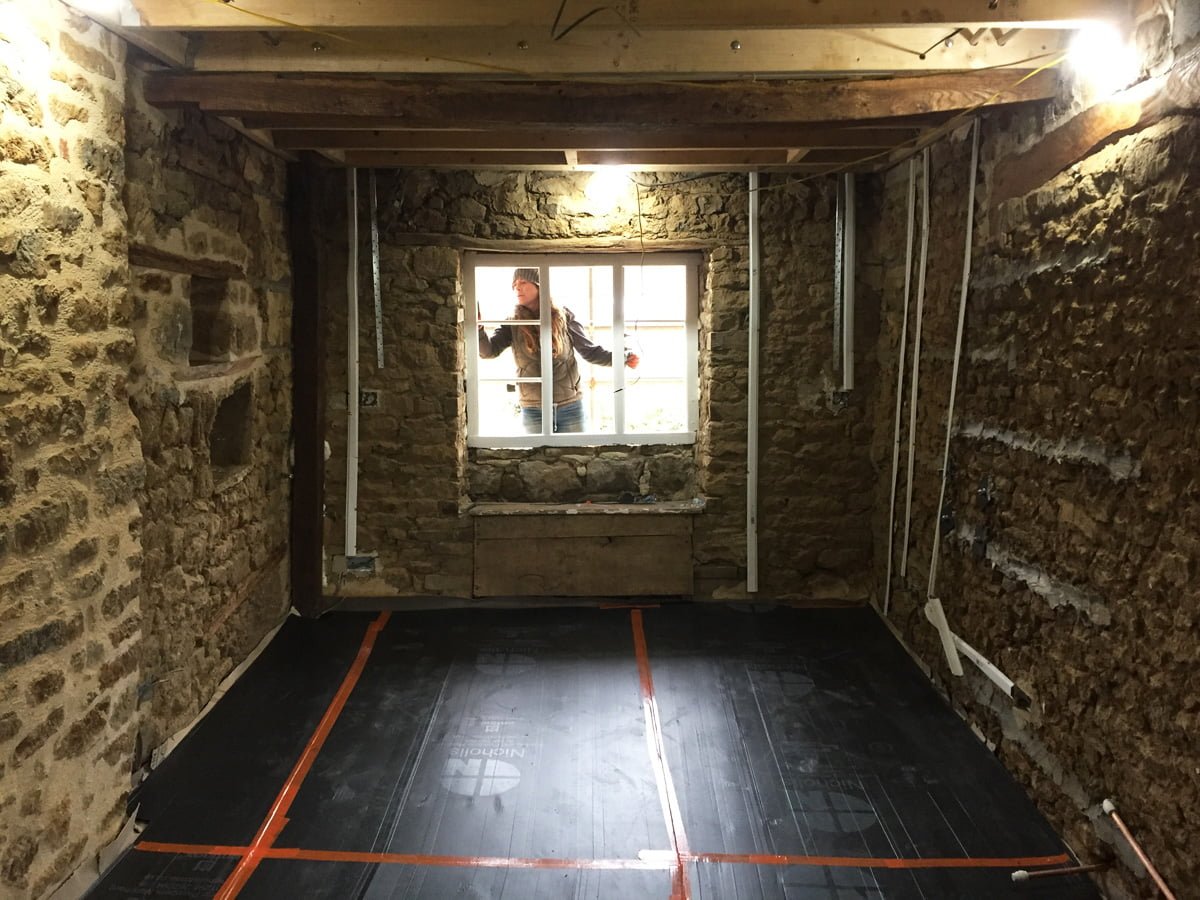 An exciting day today! The house is being prepared by Mike for his plasterers to start tomorrow. We now have every room lit up like it is Christmas with festoon lights and all the floors are now covered in Correx Board, on top of the Ram Board, for extra protection.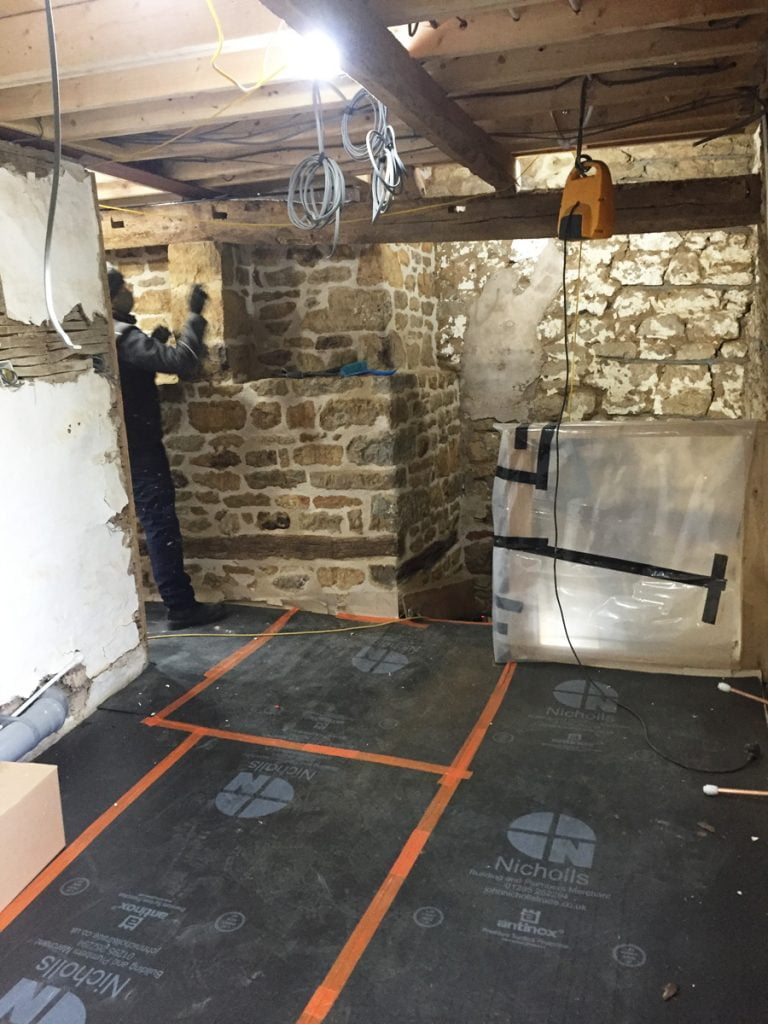 Josh is back and is working on the first floor landing, removing the last bits of stubborn paint, sanding and then oiling all the beams.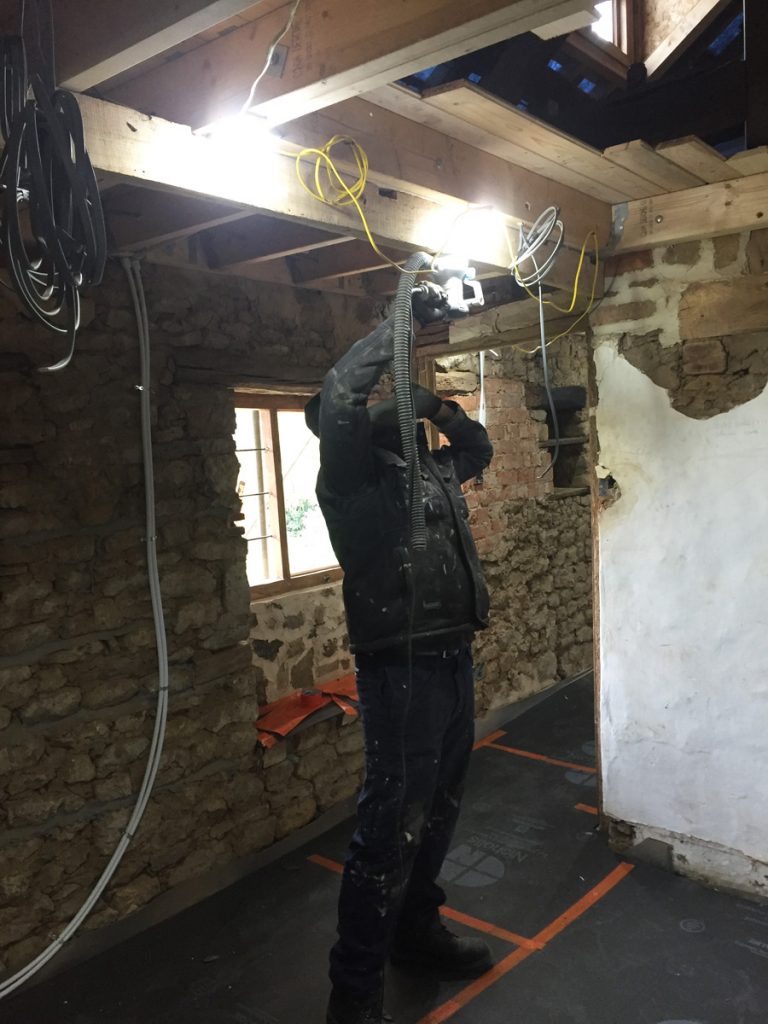 It's pretty quiet in the house today with just Josh working inside, George is on the roof and Cat is on the scaffolding and it's cold and it's raining.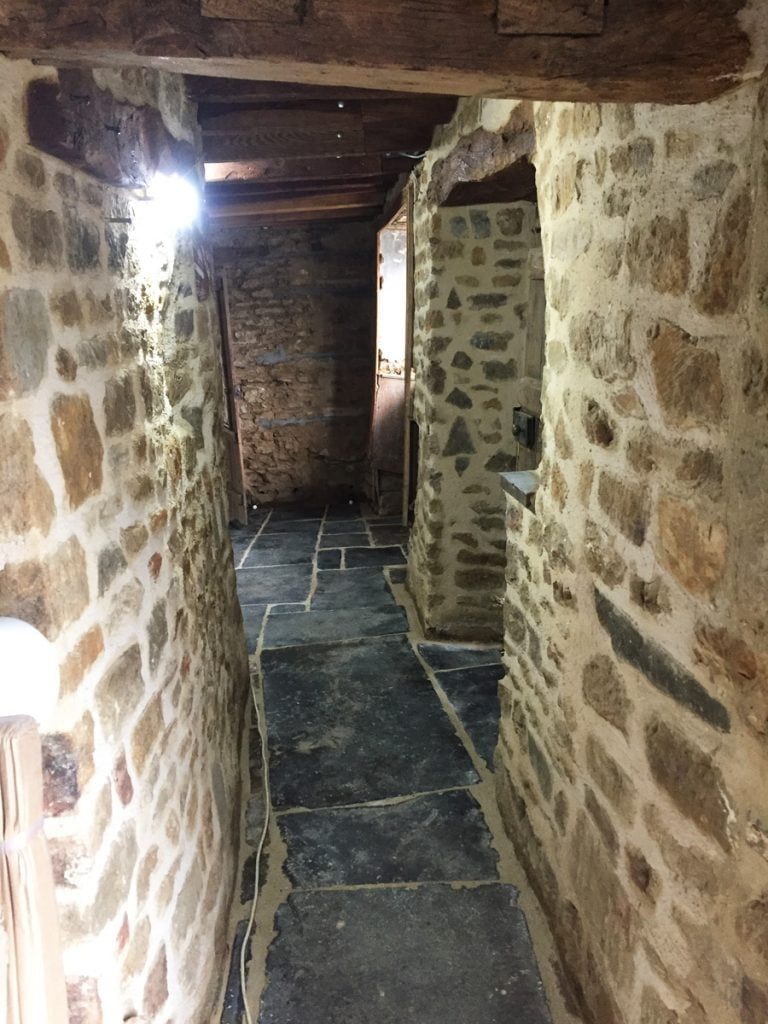 The lights have transformed the house. It has been so dark since the roofing felt went on and the sun disappeared a couple of weeks ago, now we can see what we are doing!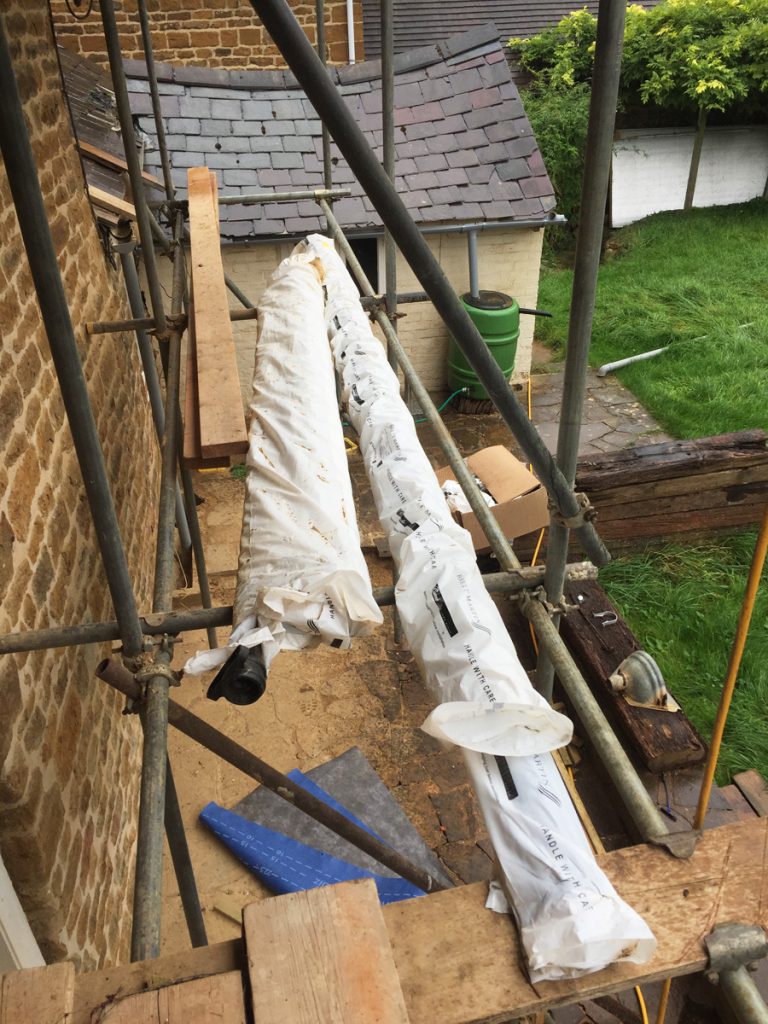 Our new guttering waiting patiently to be fitted, we cannot wait as our old guttering is somewhat failing, when it rains heavily it drips and pours over everything!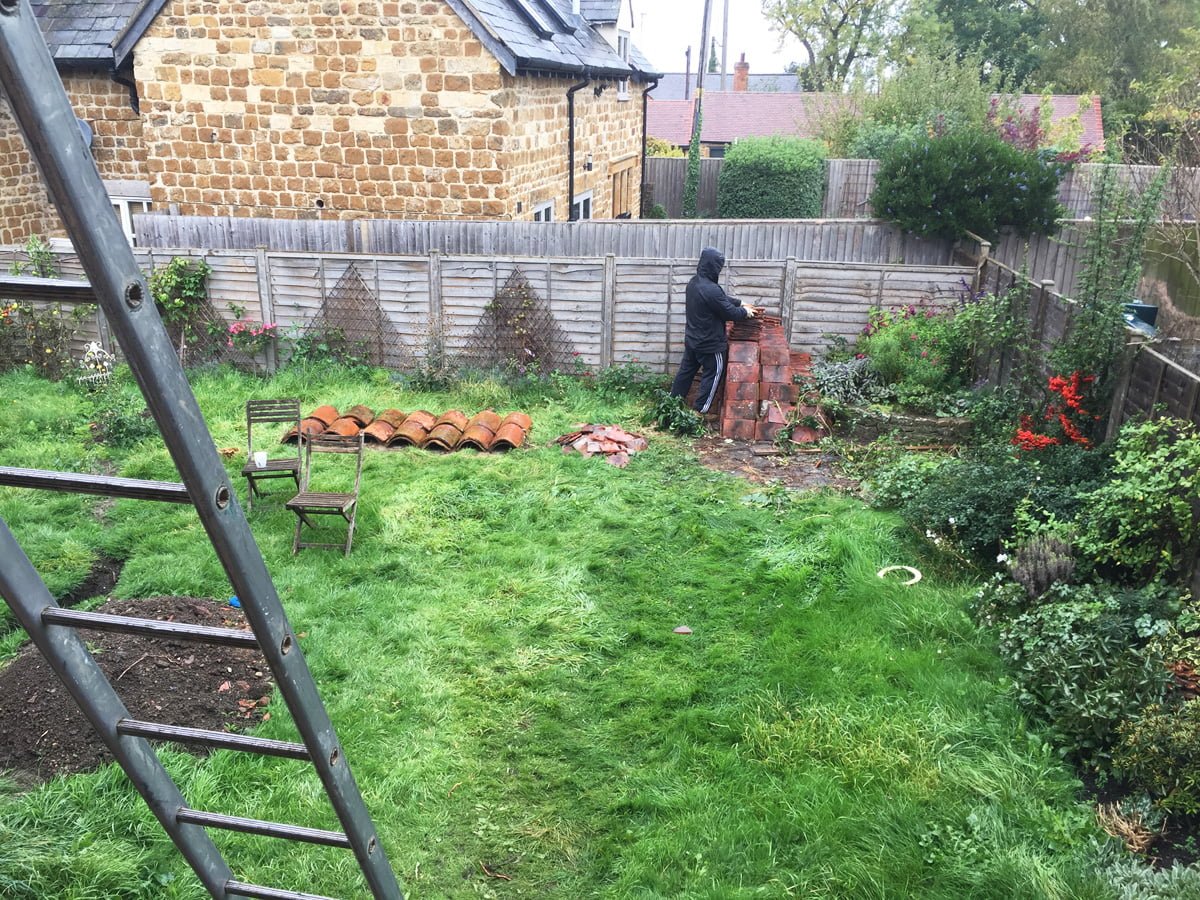 We are all glad we are not George today. He is carrying the rest of the tiles up to the top of the scaffolding, in the rain, again.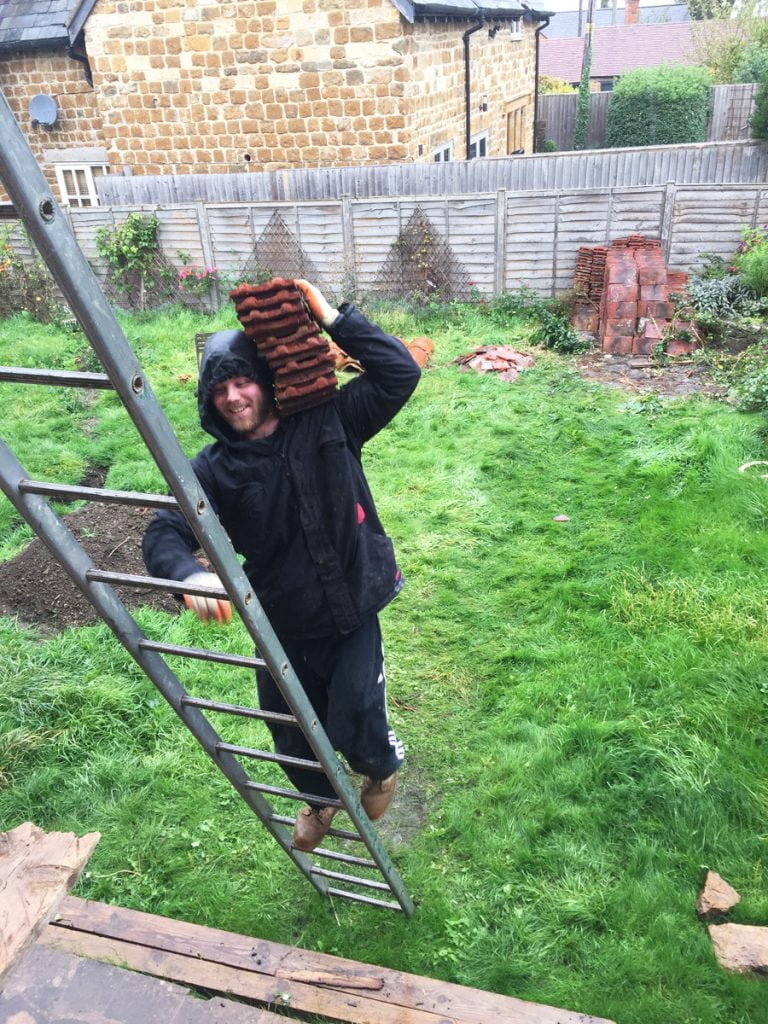 Still smiling!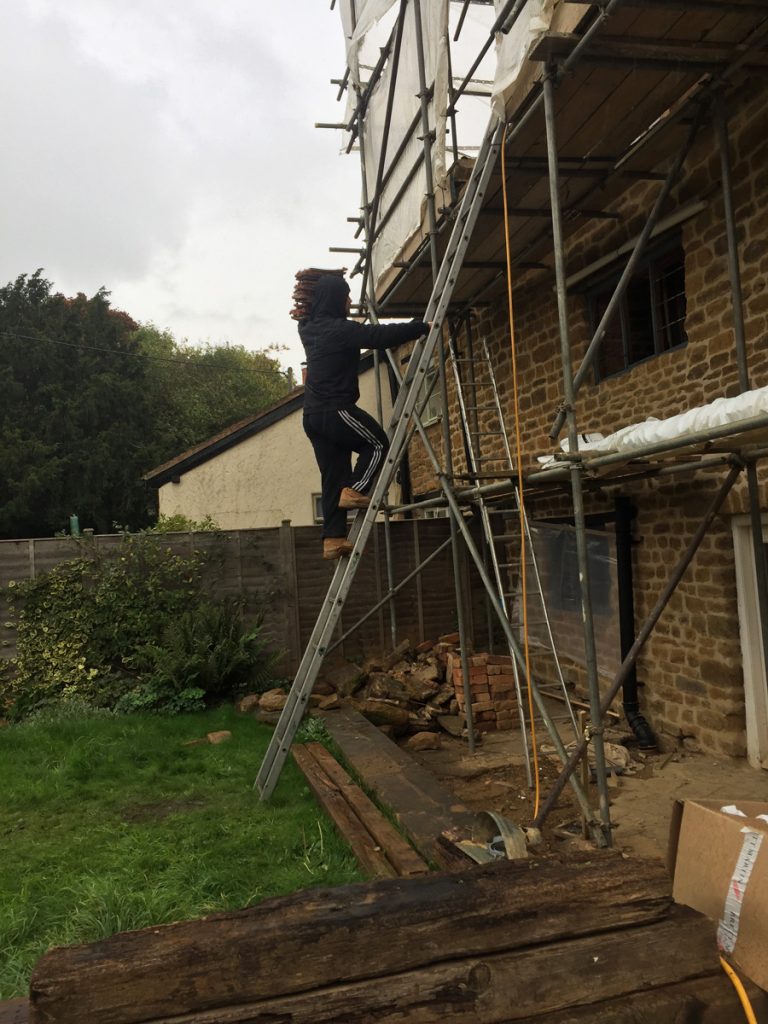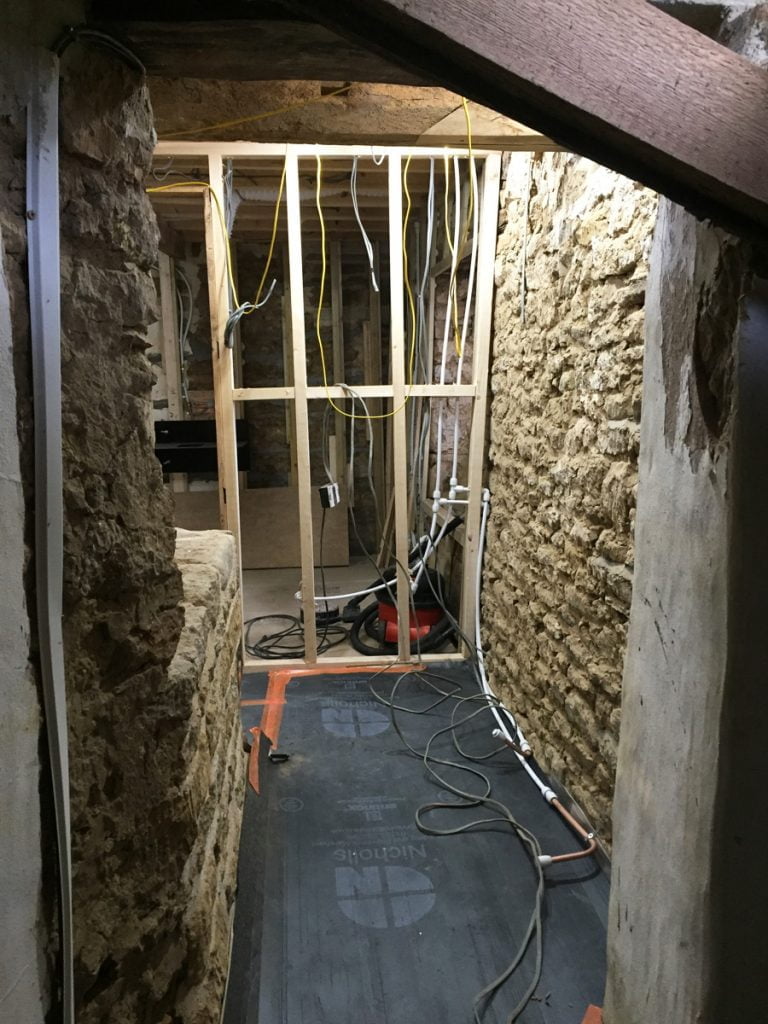 The corridor from Cat's bedroom to the bathroom with a mass of cables and pipes ready to be buried in the partition wall.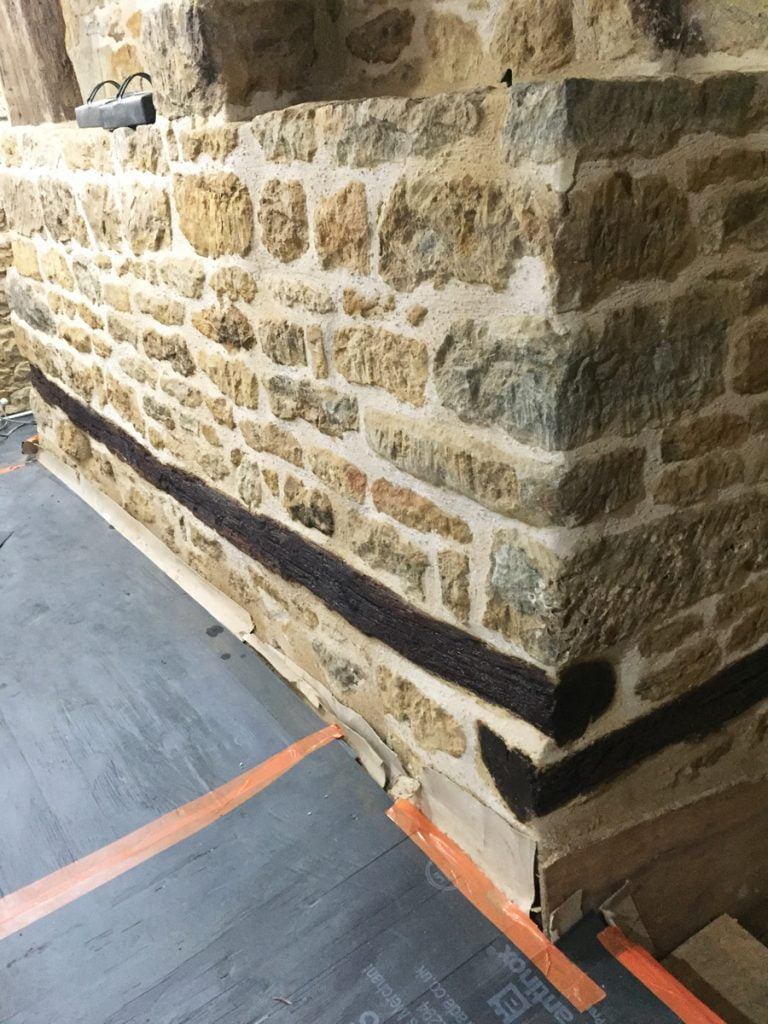 The timbers in the chimney breast, cleaned and oiled by Josh. The older the timber the darker it goes when it is oiled, so these timbers must be very old.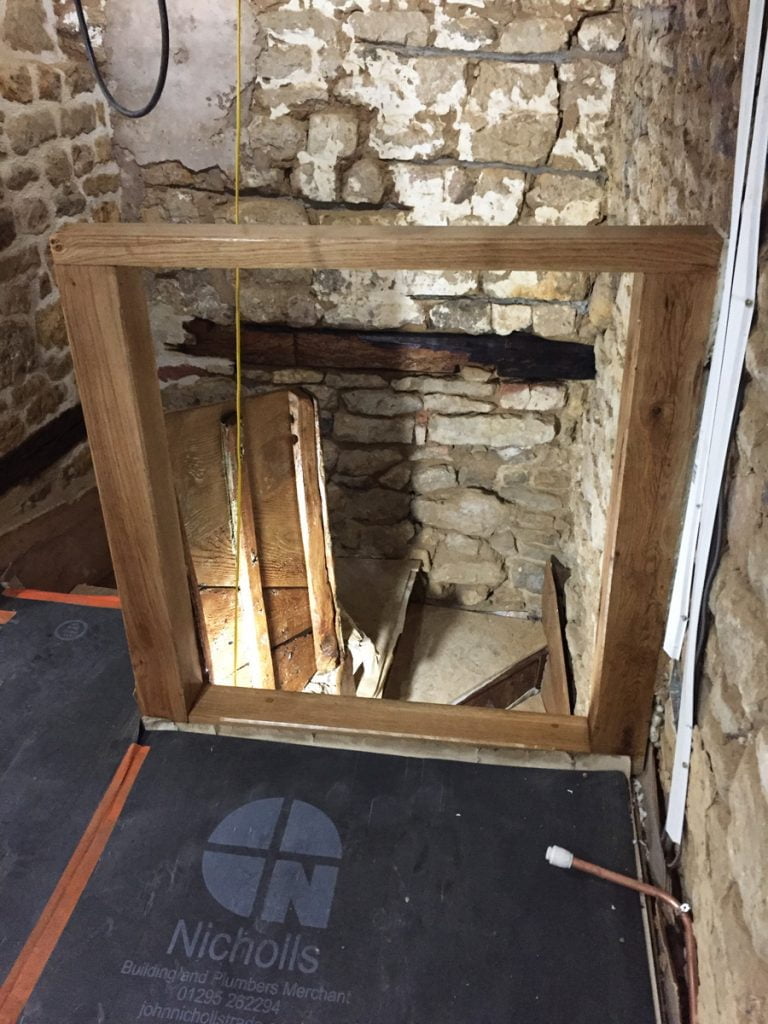 Our brand new oak stair balustrade, now oiled and looking fab.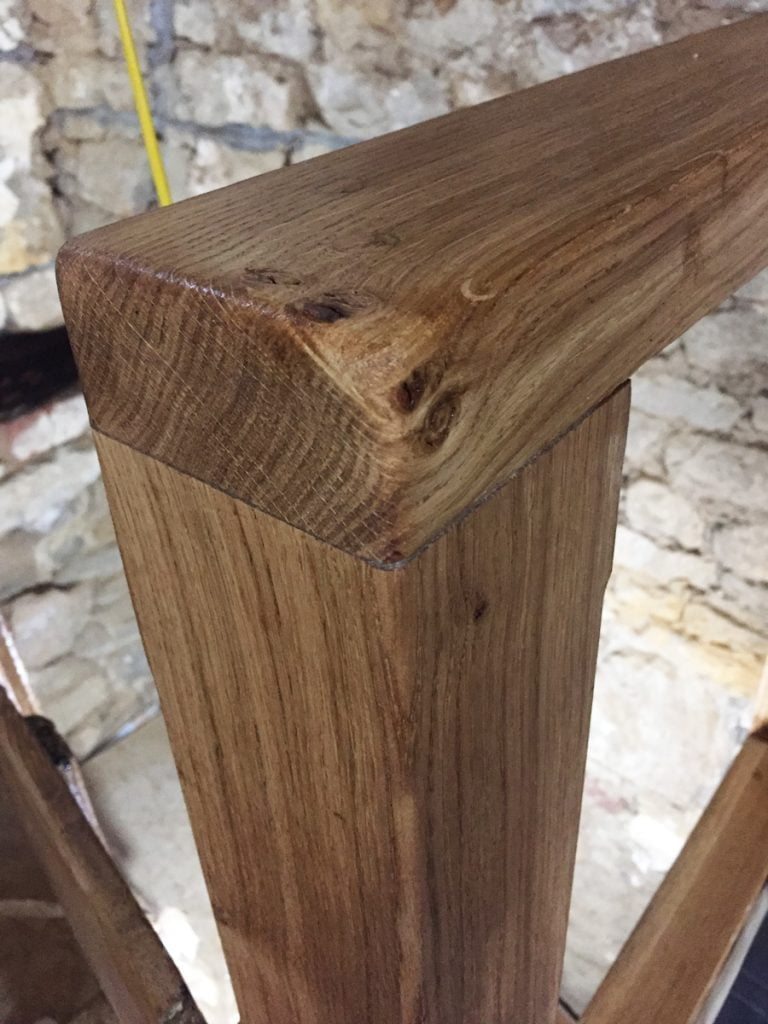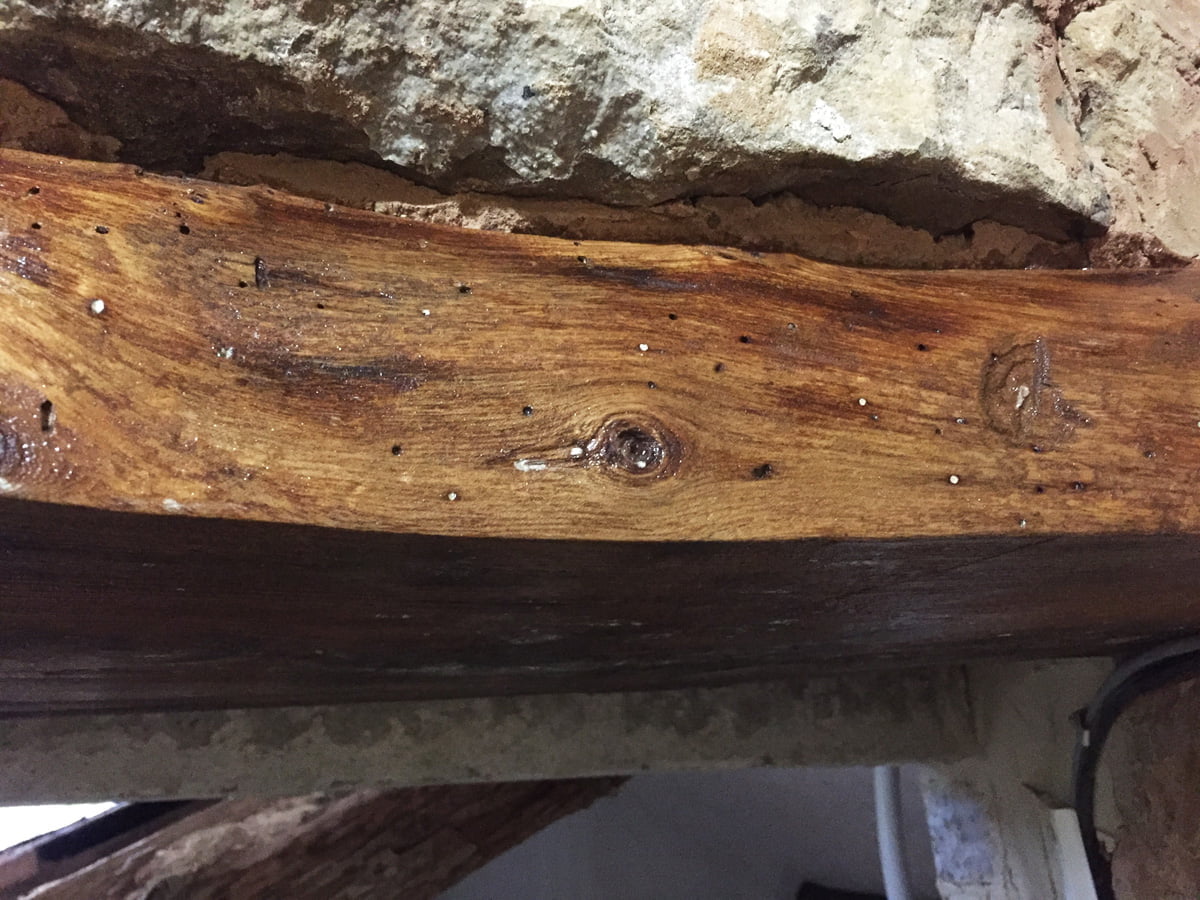 A lovely lintel above Cat's bedroom doorway. The oil has brought it to life!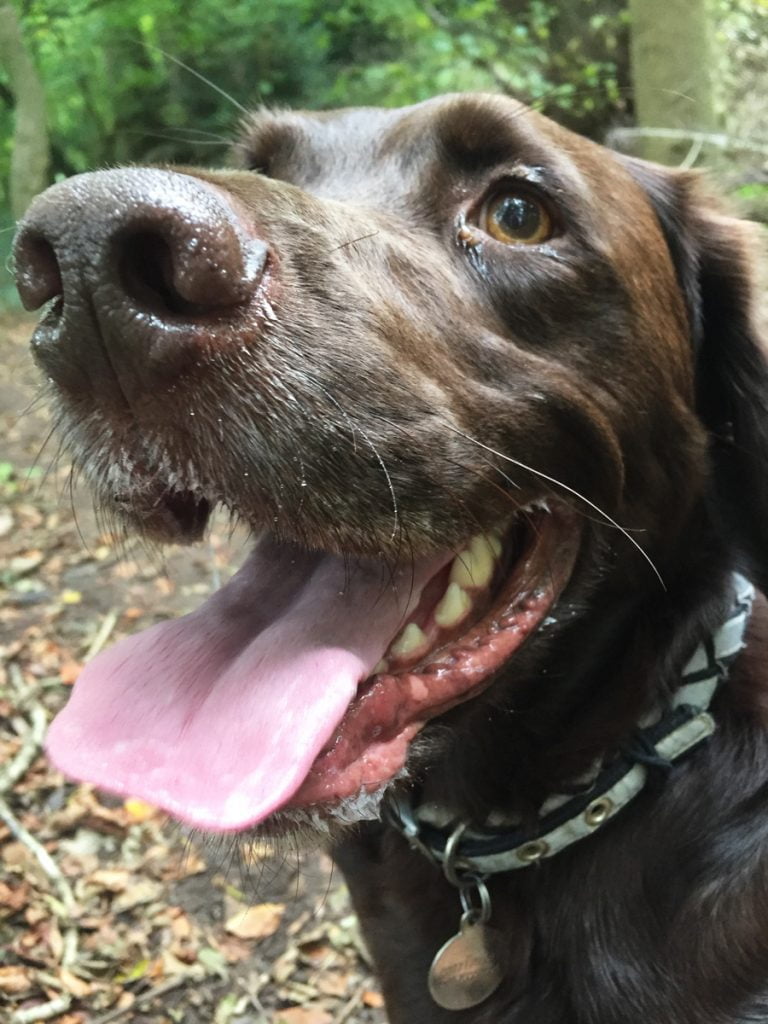 Me and Jasper have been searching out mushrooms on our walk.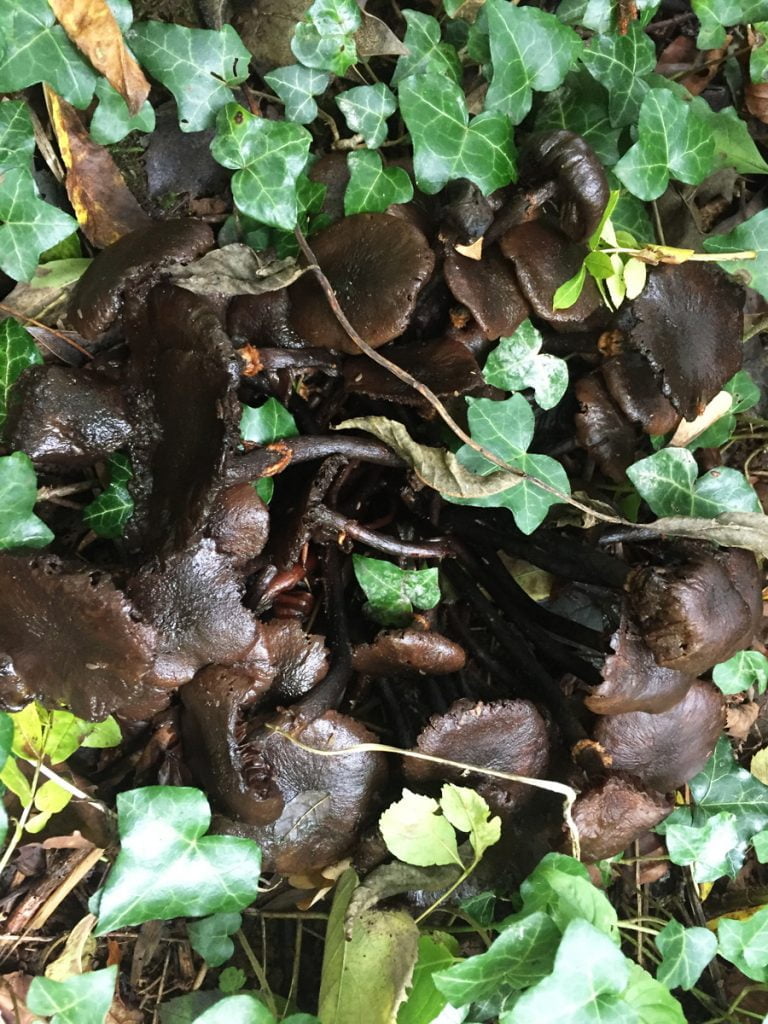 I shall refrain from jokes about there not being much room and fun guys.