Tom has a handful of Helibars yet to install in the external front wall, the sitting room window and the dining room chimney breast. Tom is really hoping this is the last of them as he does not enjoy installing these. Not one bit.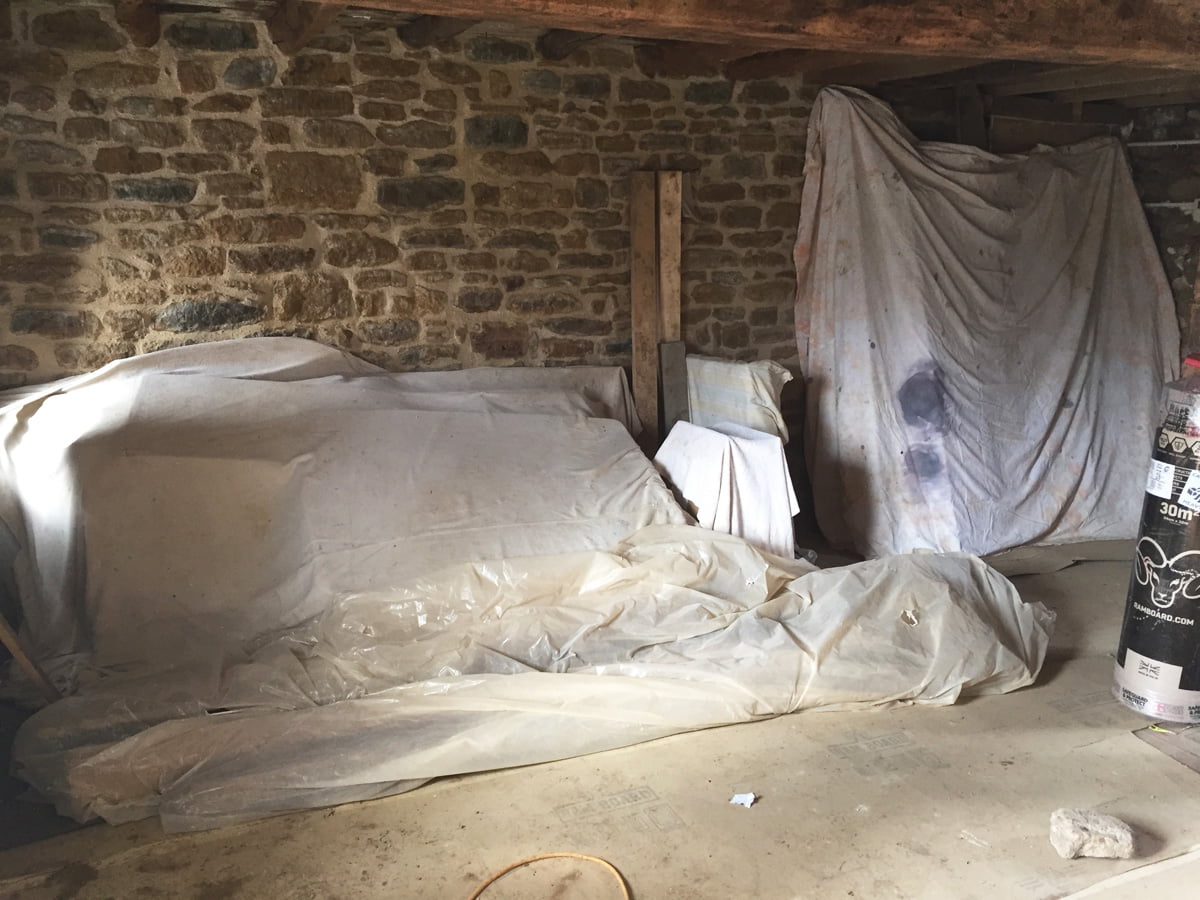 Before Tom starts we make sure everything in the area is covered. The dust monster is back!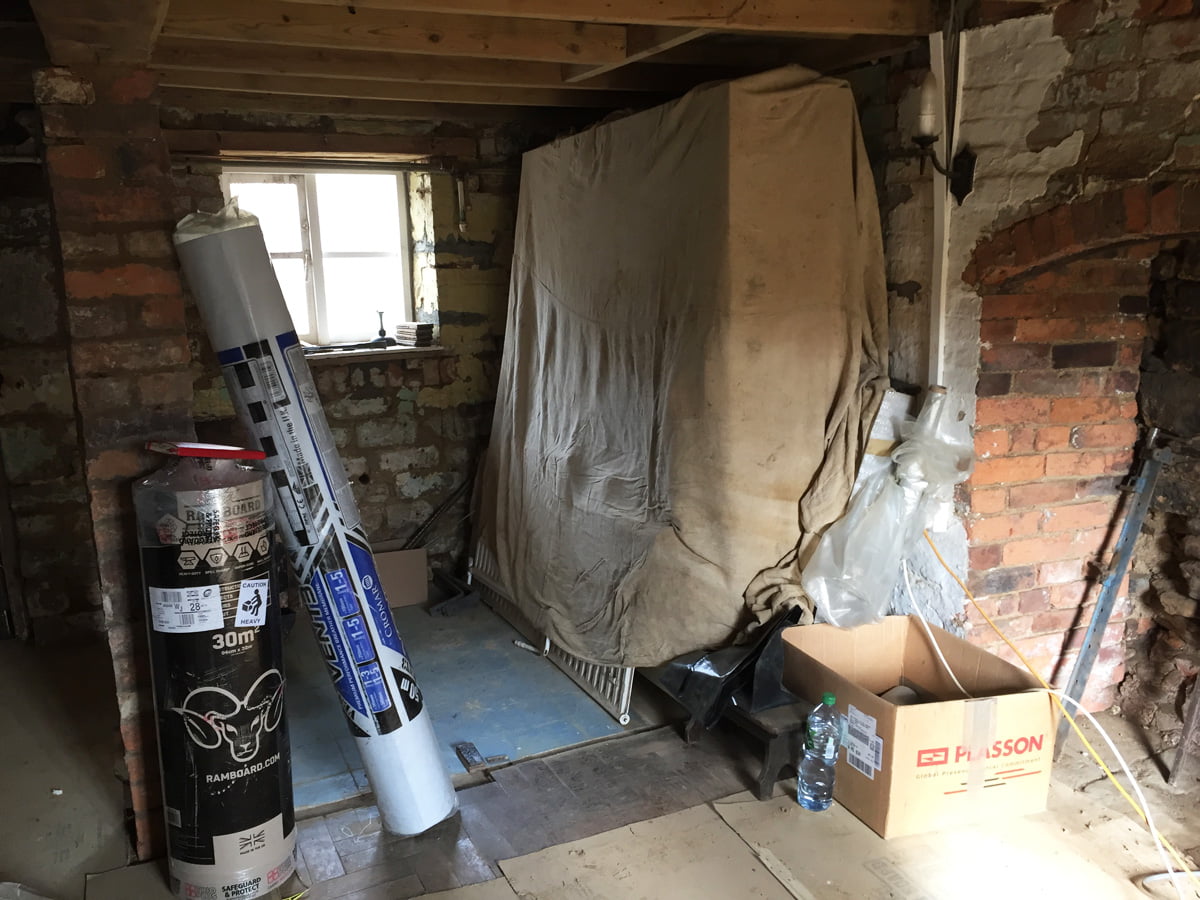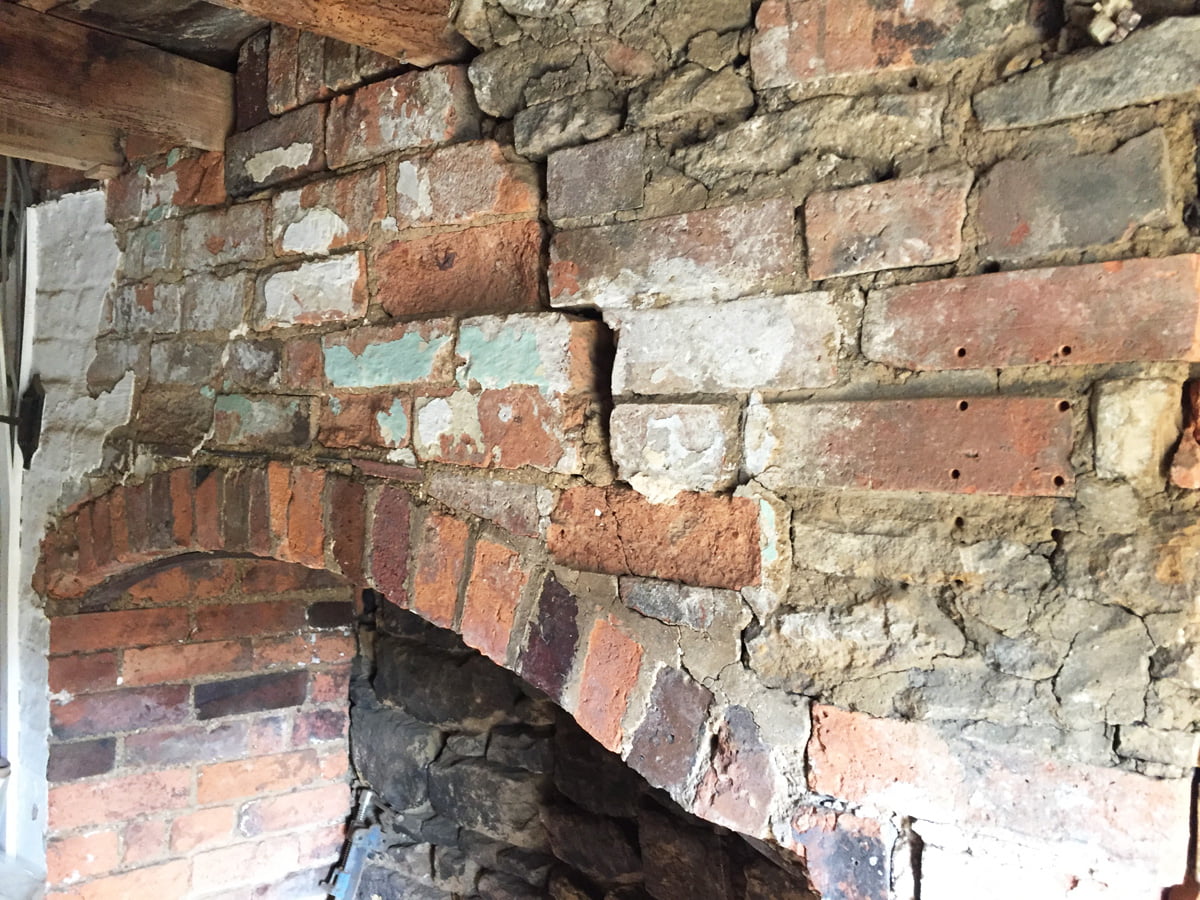 The crack in the dining room chimney breast that will be repaired with Helibars.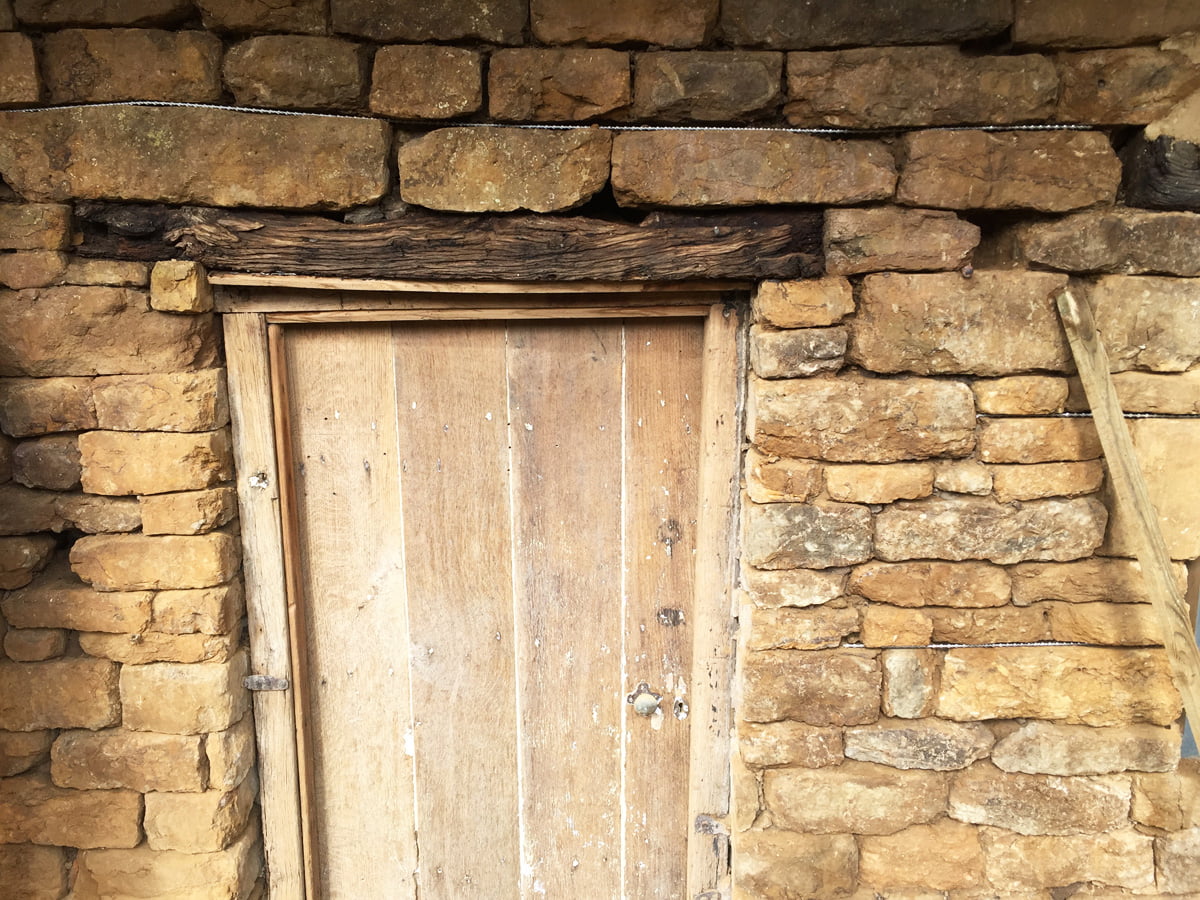 A Helibar being installed above the old front door.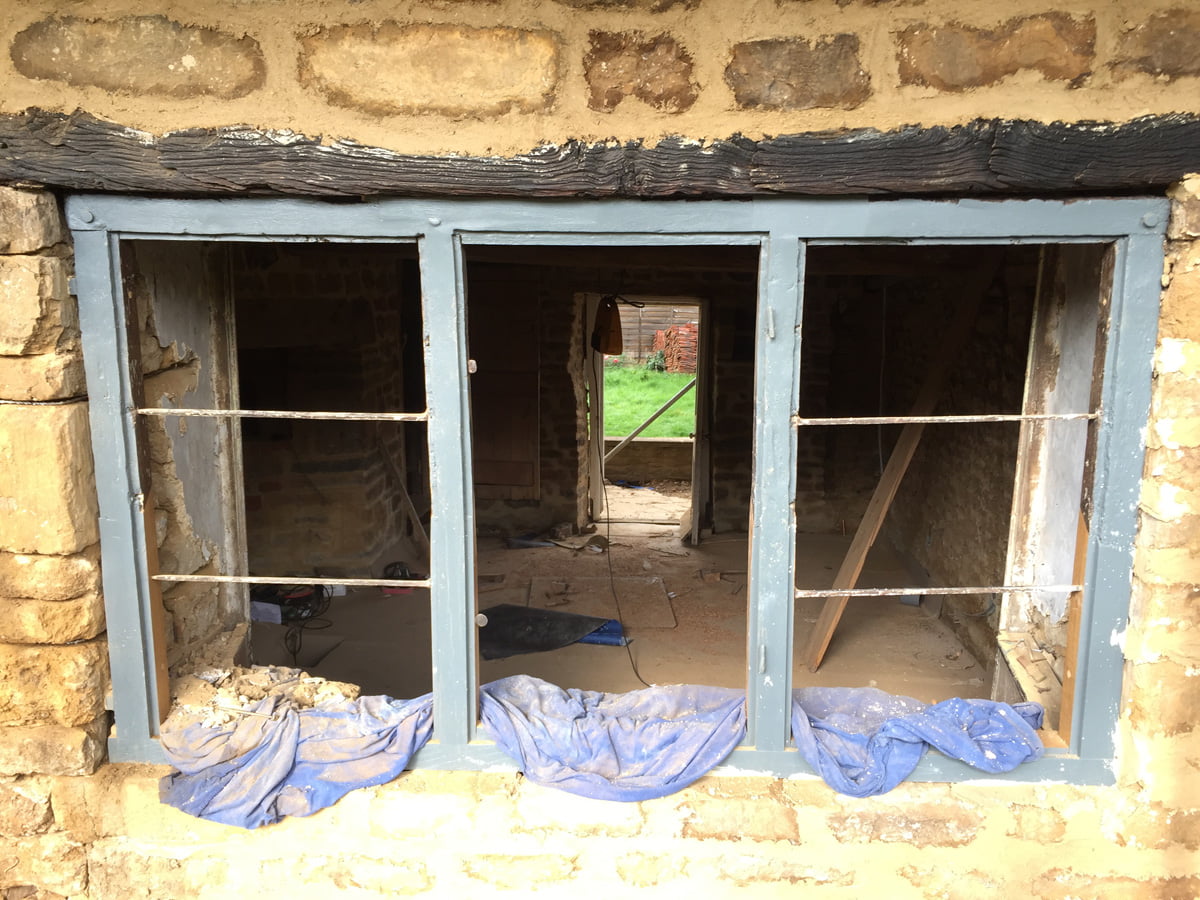 The repaired wall above and below the sitting room window, pointed and waiting to be knocked back.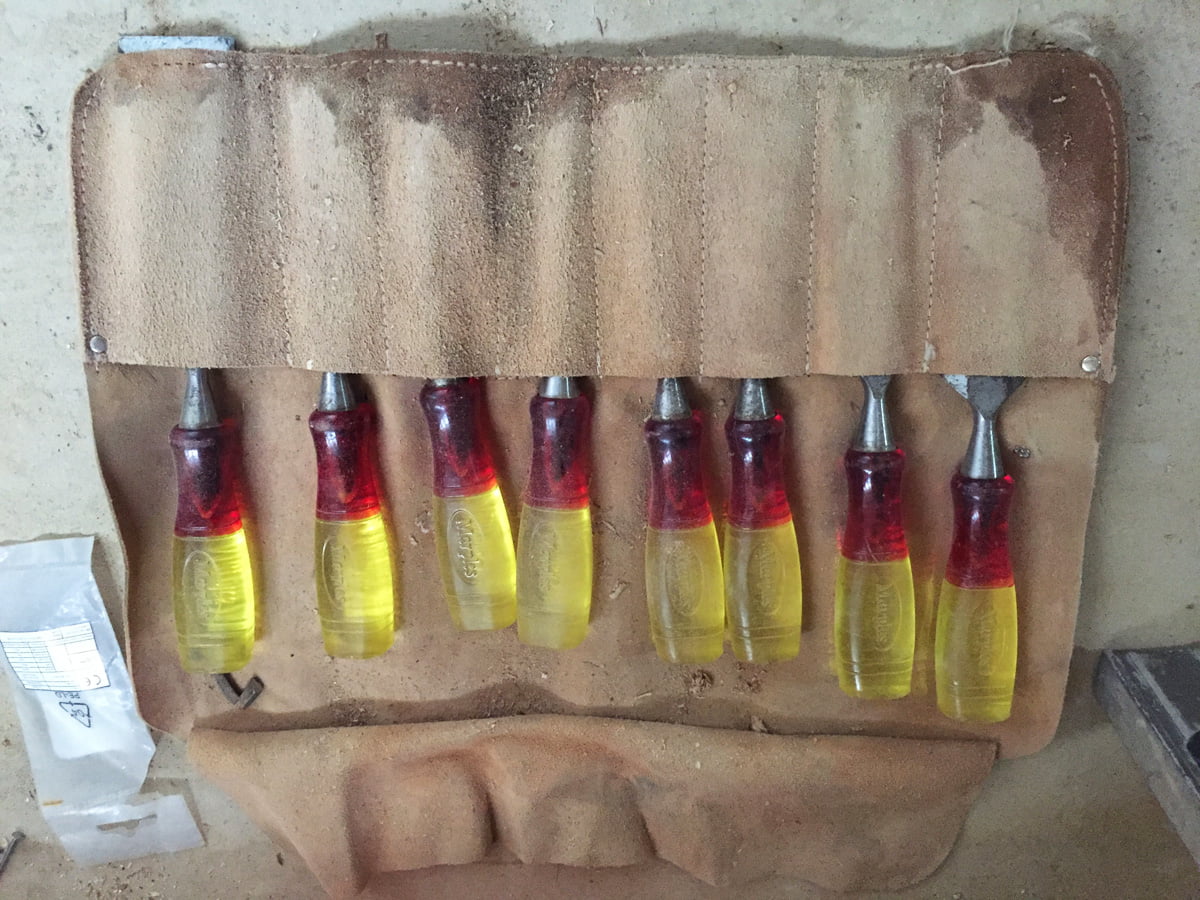 Dan's Marple chisel collection that we are all coveting. They are so sharp.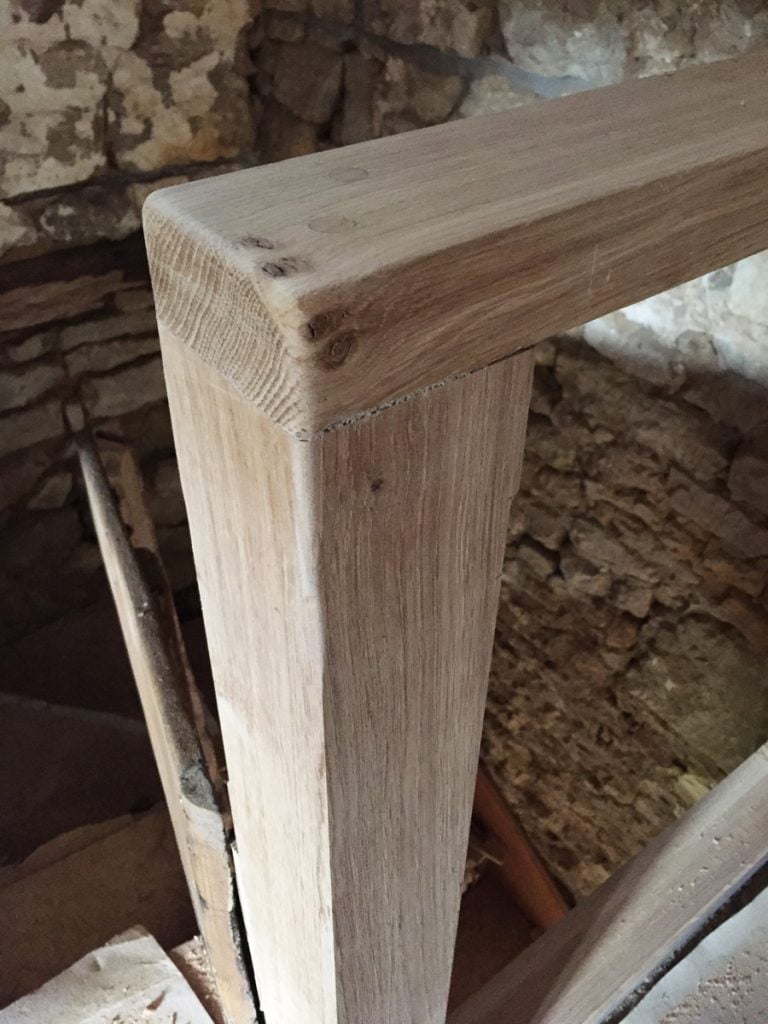 Our new oak balustrade at the top of the stairs, finished and waiting for the glass!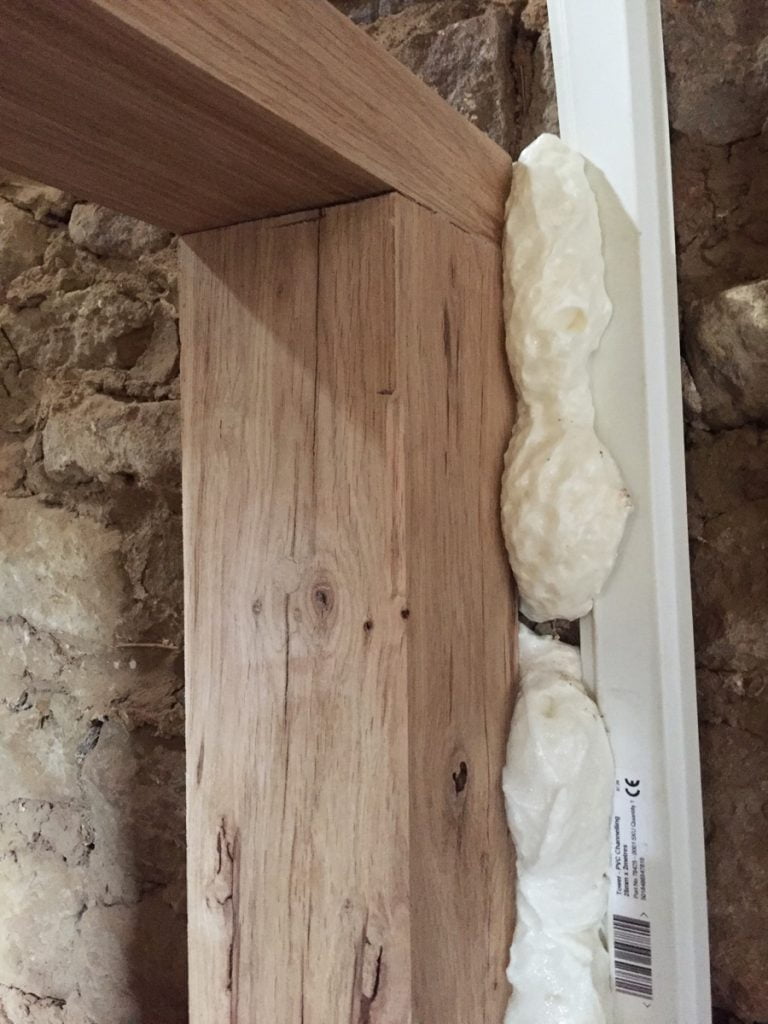 We love the knots in this piece of oak. The expanding foam (which we are not fans of tbh) is being used very sparingly in areas to fill small gaps. This will be sliced off leaving an area that can be plastered over.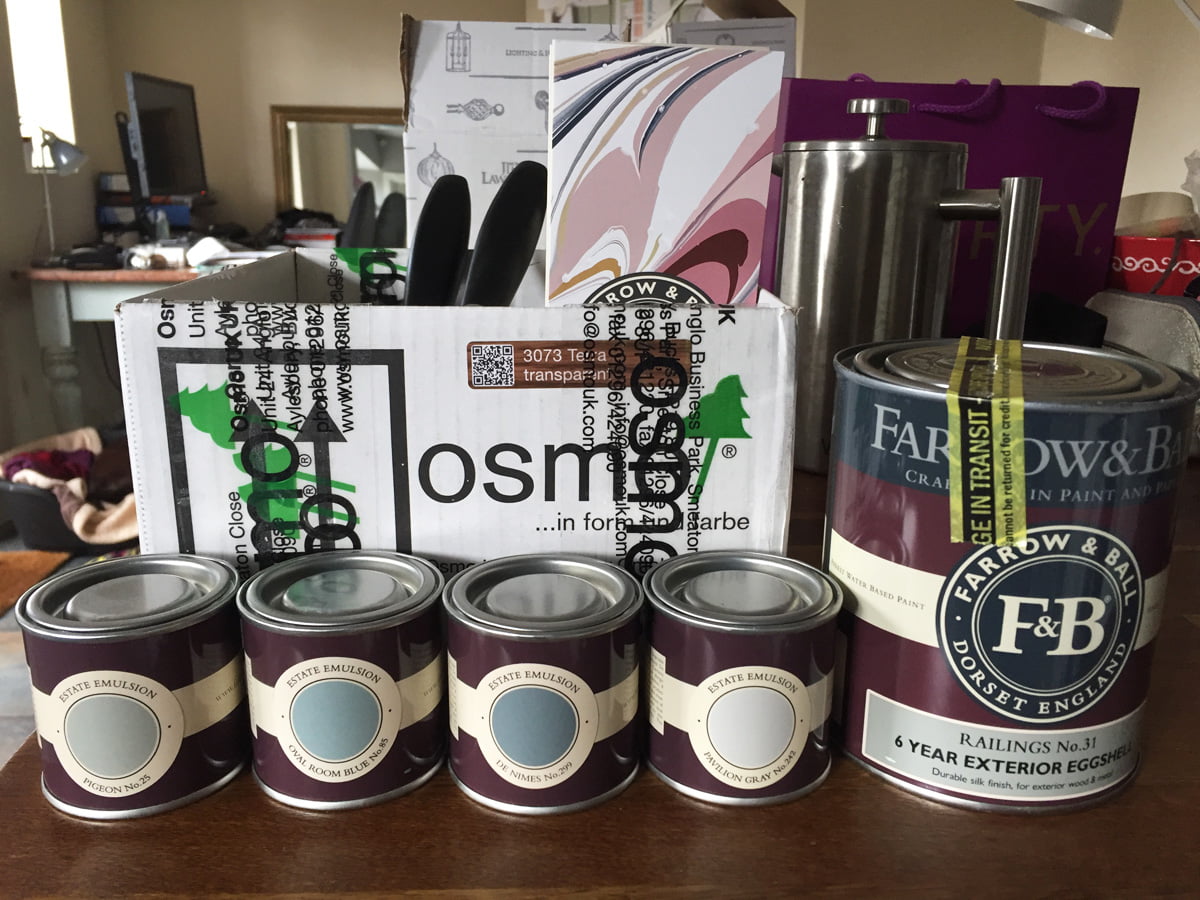 These are a few of our favourite things. Farrow & Ball test pots. Look at the lovely colours!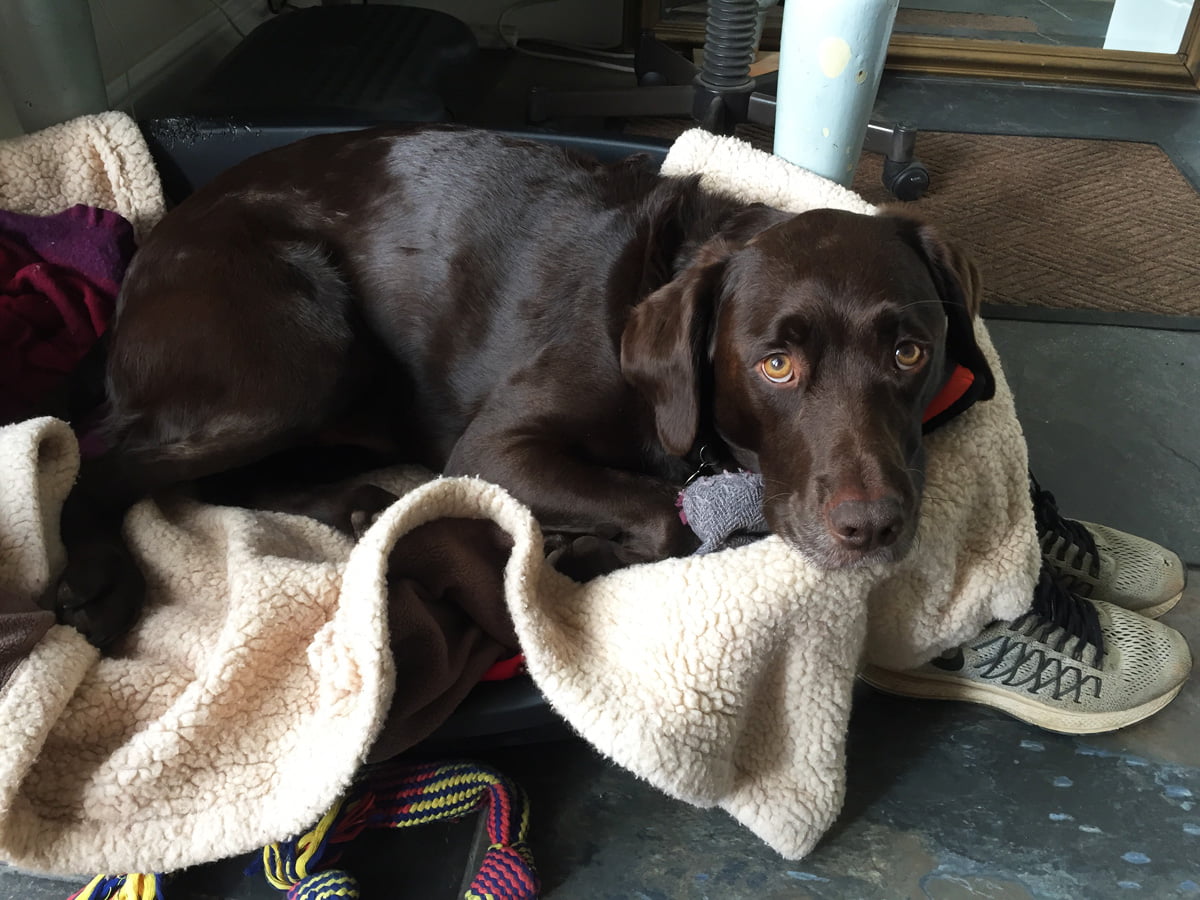 Jasper waiting patiently for his morning walk.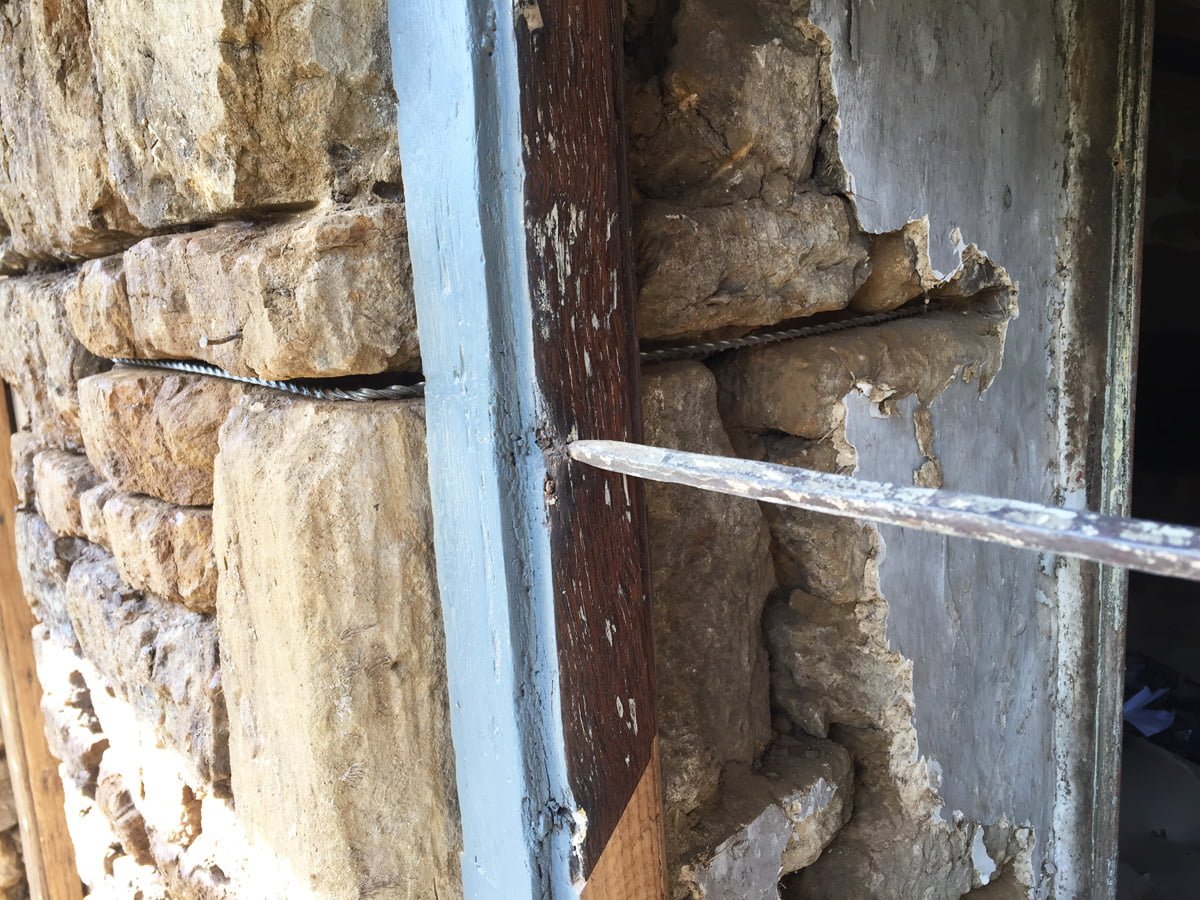 The Helibars that will hold the wall together next to the sitting room window. The wall had split down the middle so the Helibar will stop it from splitting any further.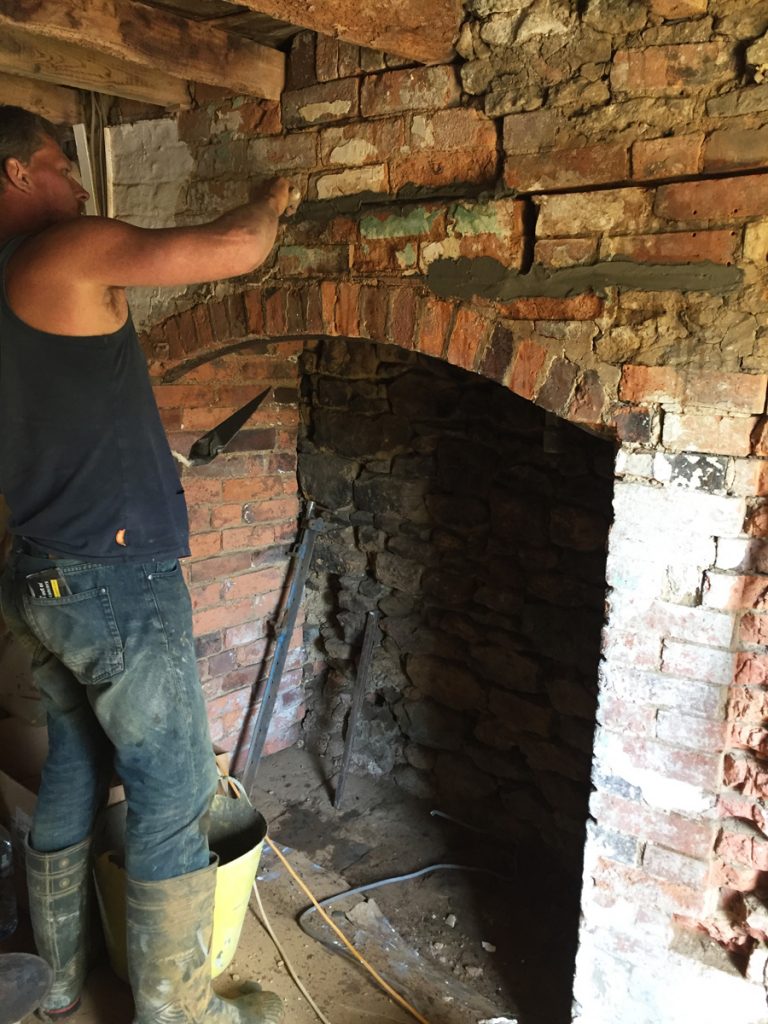 Tom embedding the Helibars in with the super strong grout and hating every minute of it.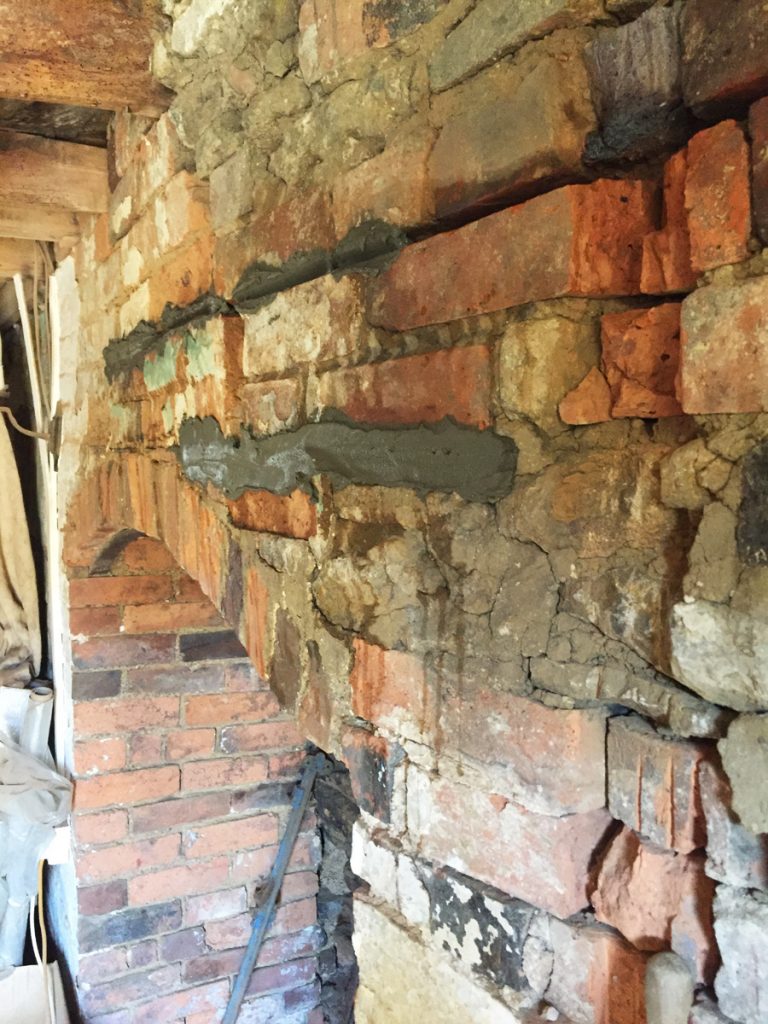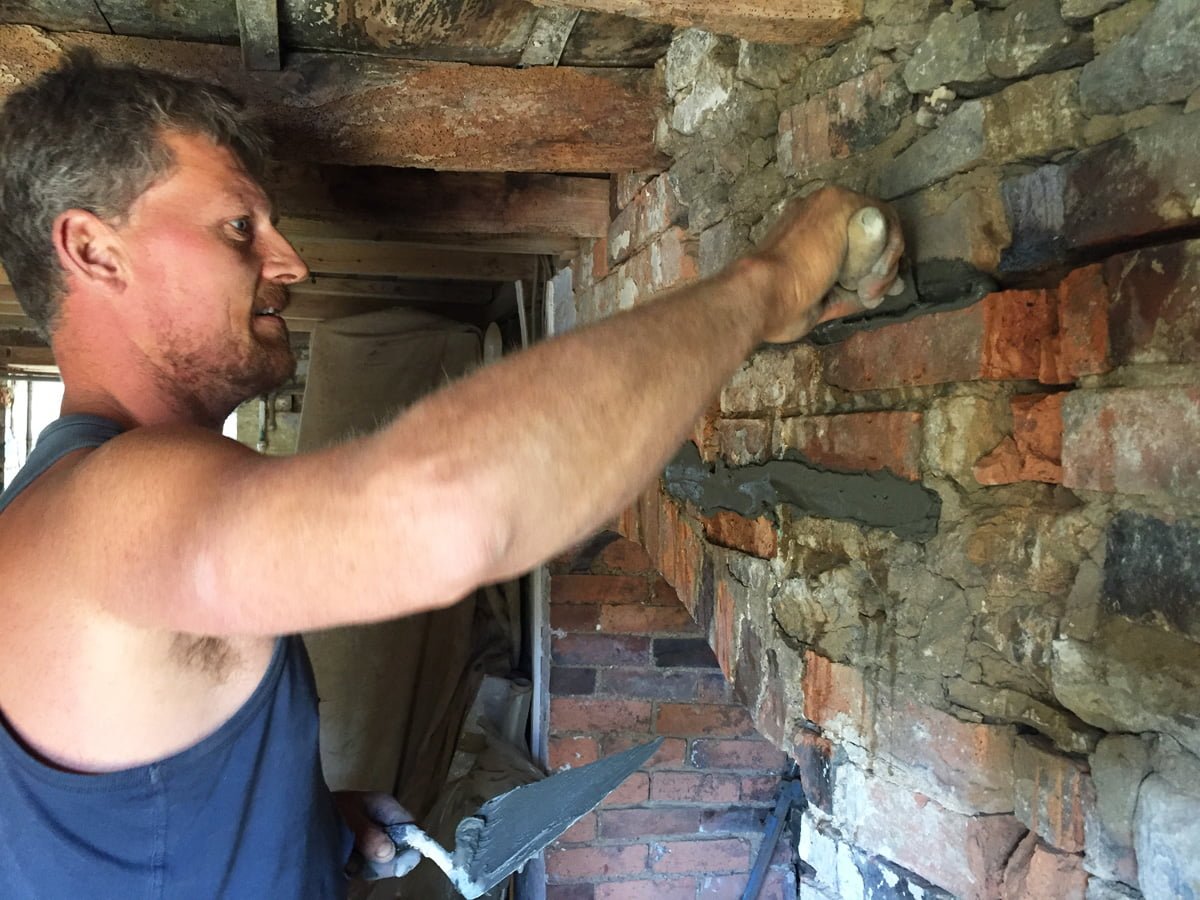 It's a pig of a job and Tom never wants to fit Helibars ever again. Ever.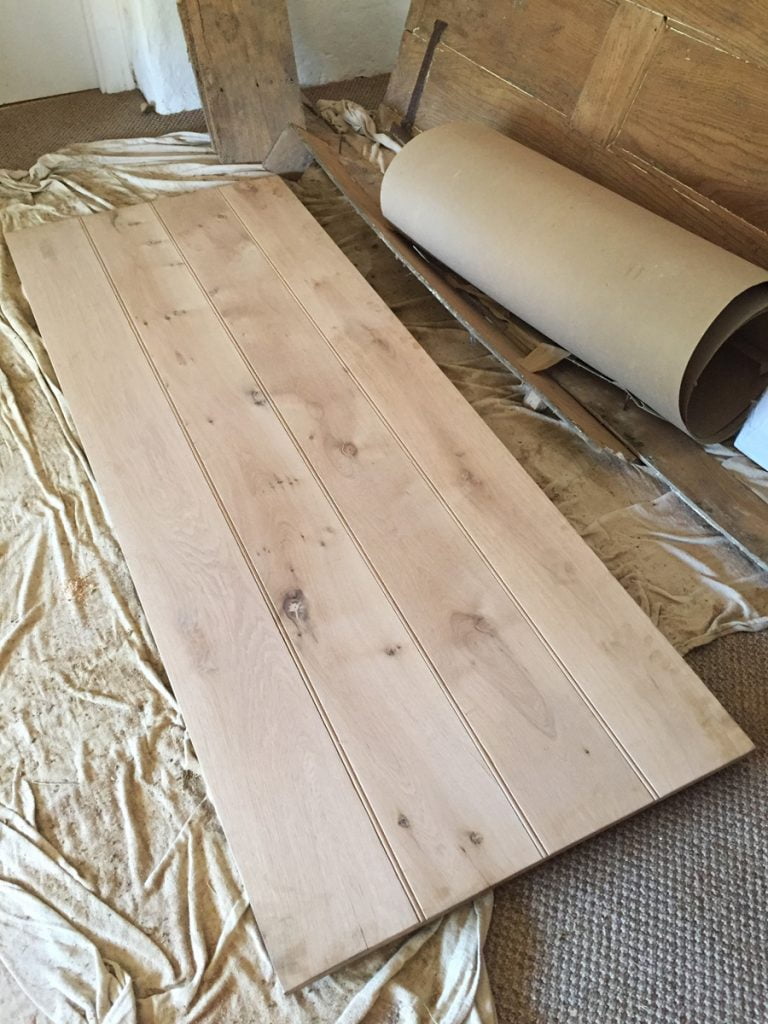 Zanna found a new ledged oak door for the bathroom from Coventry Demolition Company. We can't wait to see this fitted.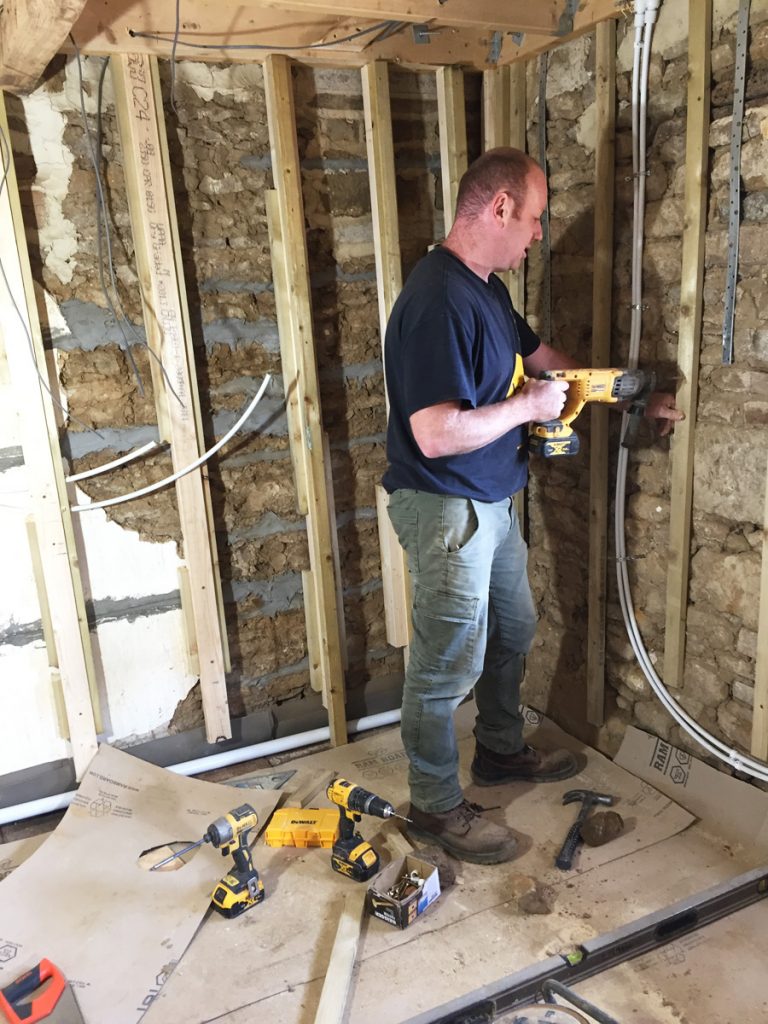 Dan cracking on with the stud work for the bathroom, ready for the plasterers.
One of our metal window frames that needs the excess putty cleaning off and tidying up. It's a slow job scraping it off with a putty knife.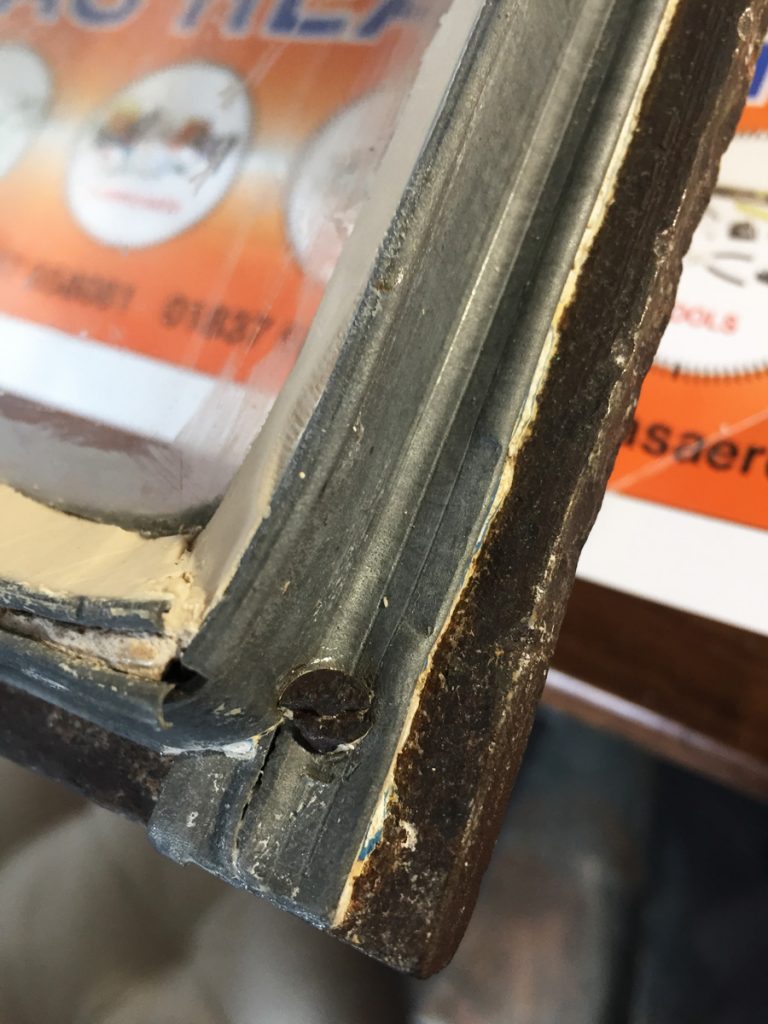 There is still some old paint in the joints that we are leaving, it's almost impossible to remove it all. We don't mind some old paint still visible.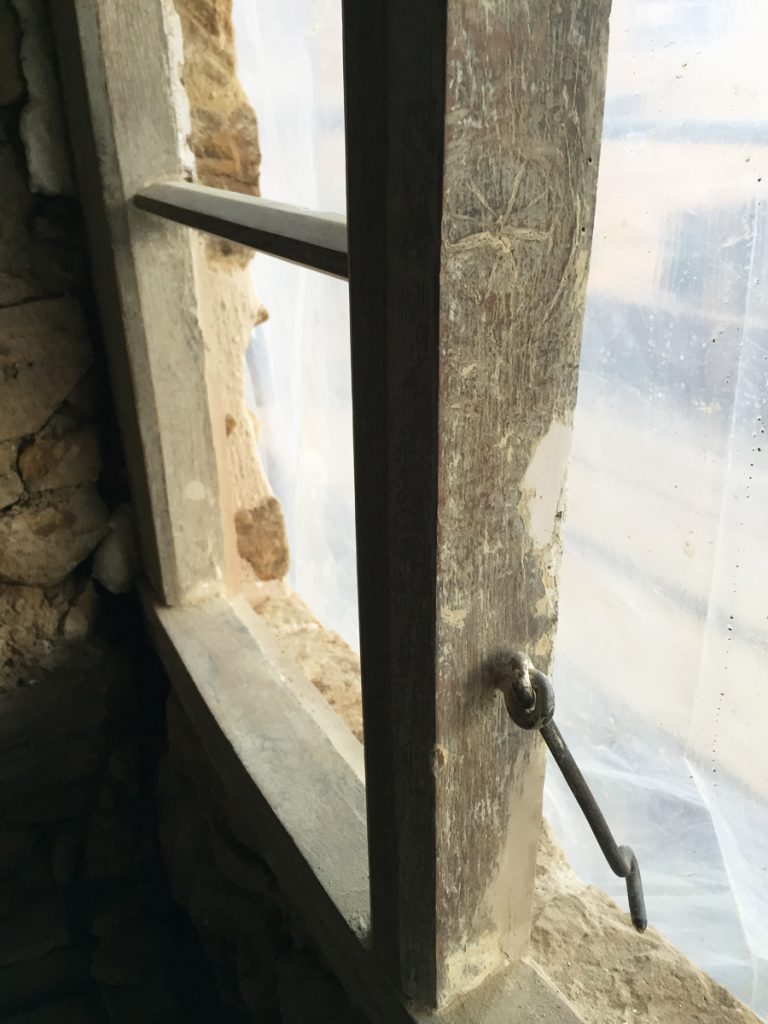 Cat is back on stripping Zanna's bedroom window frame but is struggling again with her arm and elbow 🙁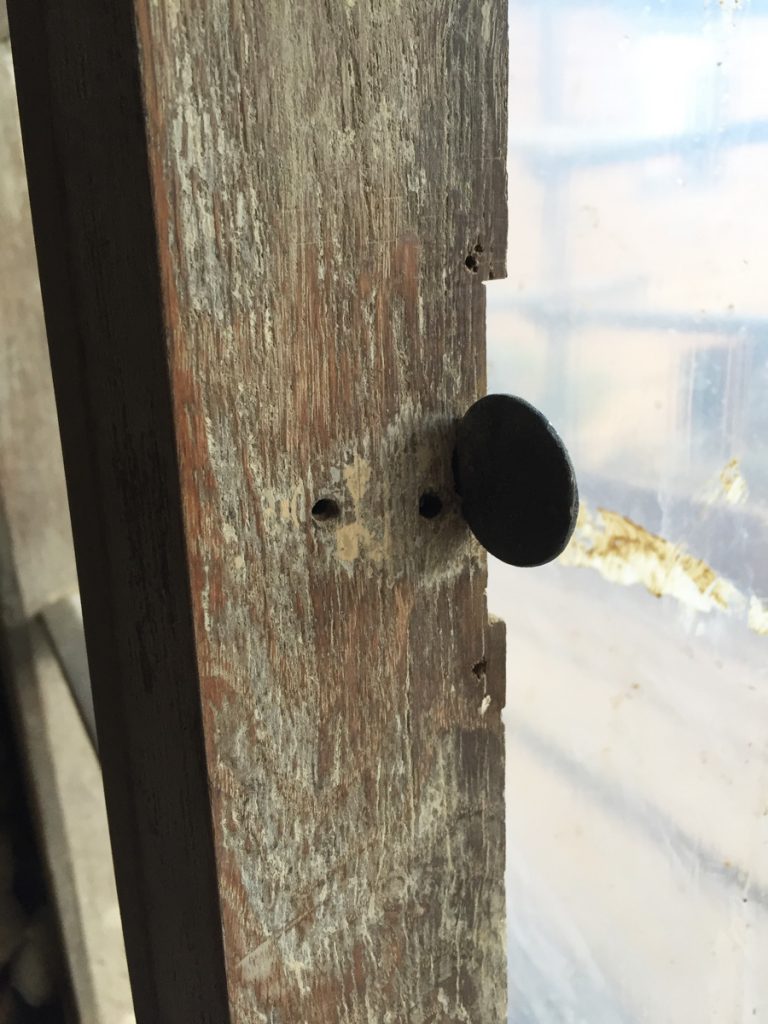 One of the window catches that we had made by Ian, the metal worker, in situ in Zanna's bedroom window frame.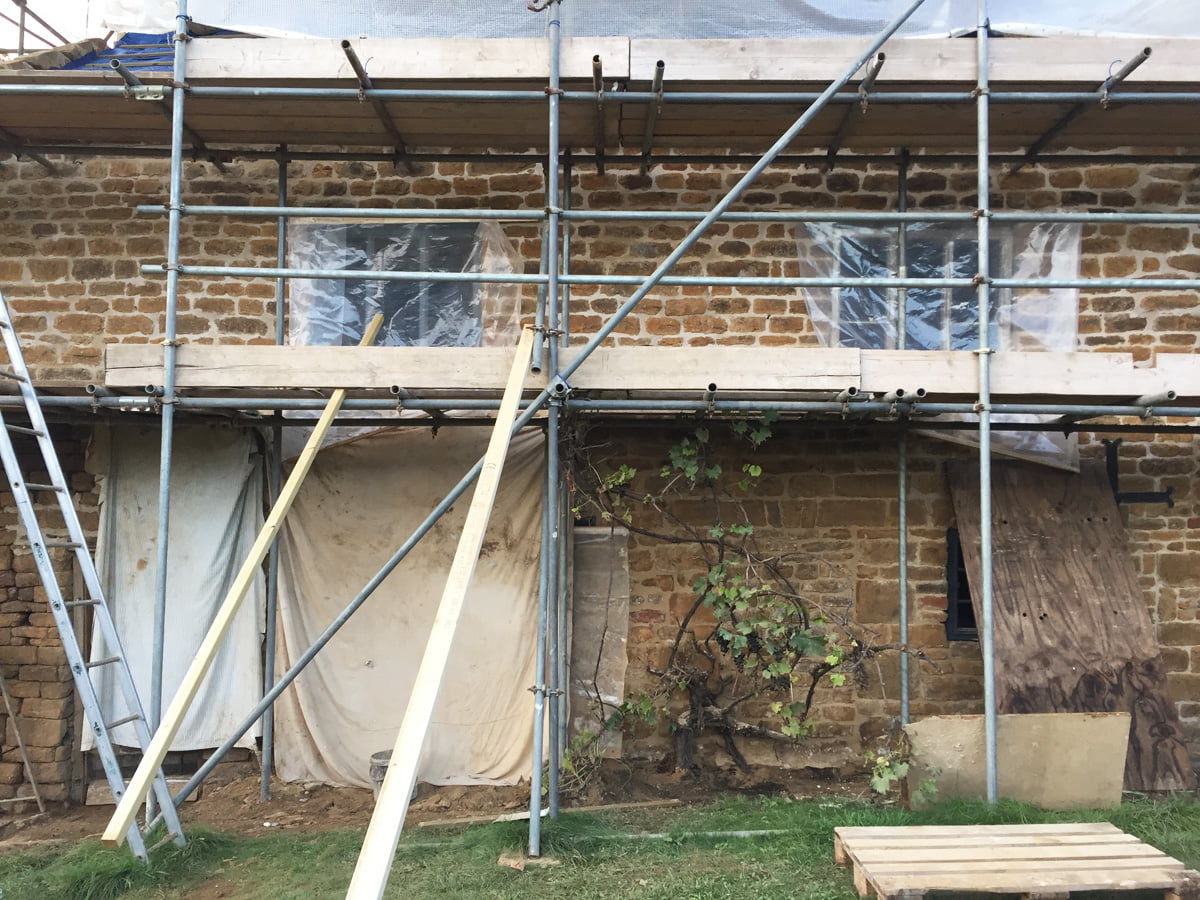 More glamorous wall coverings for the night. Our neighbours must be delighted with this.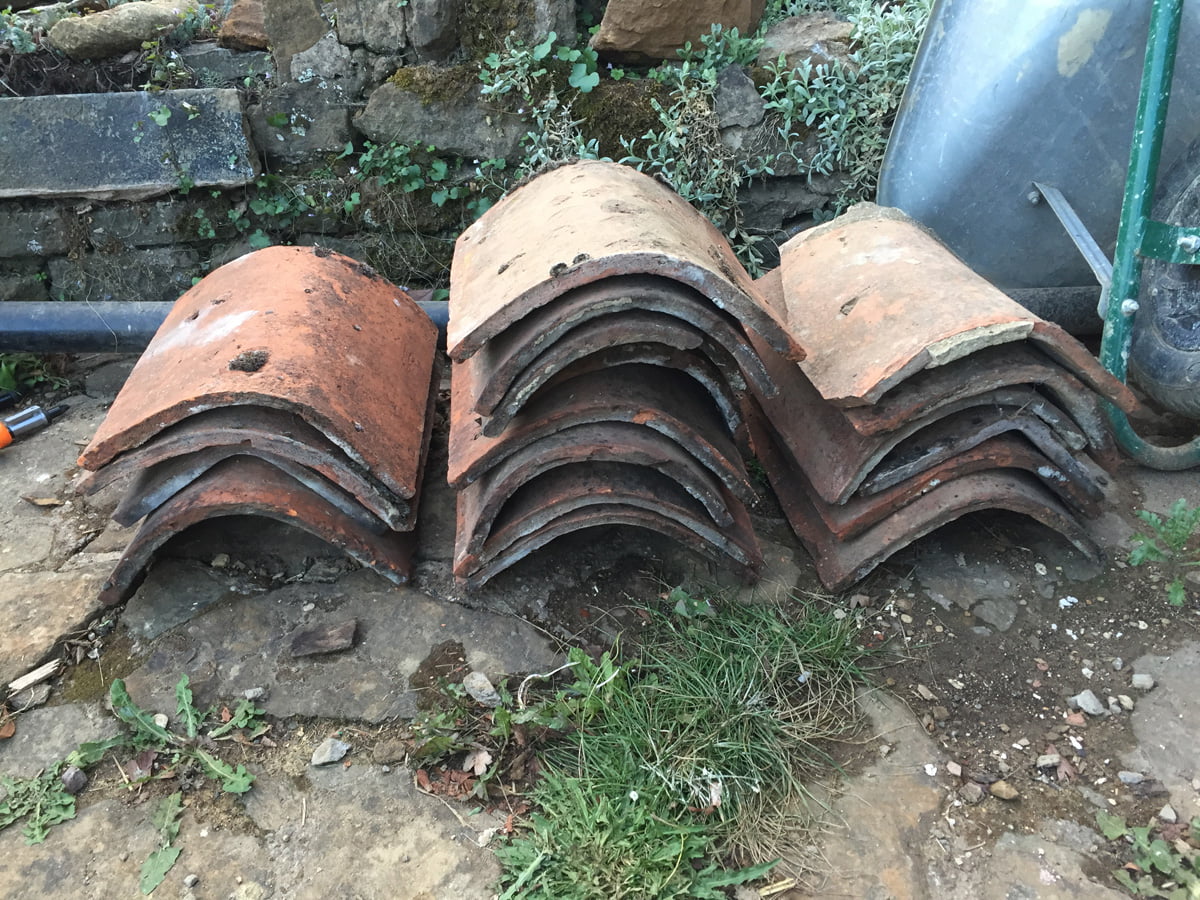 Our old ridge tiles. Some may be okay to use again but we will need more as many didn't survive.