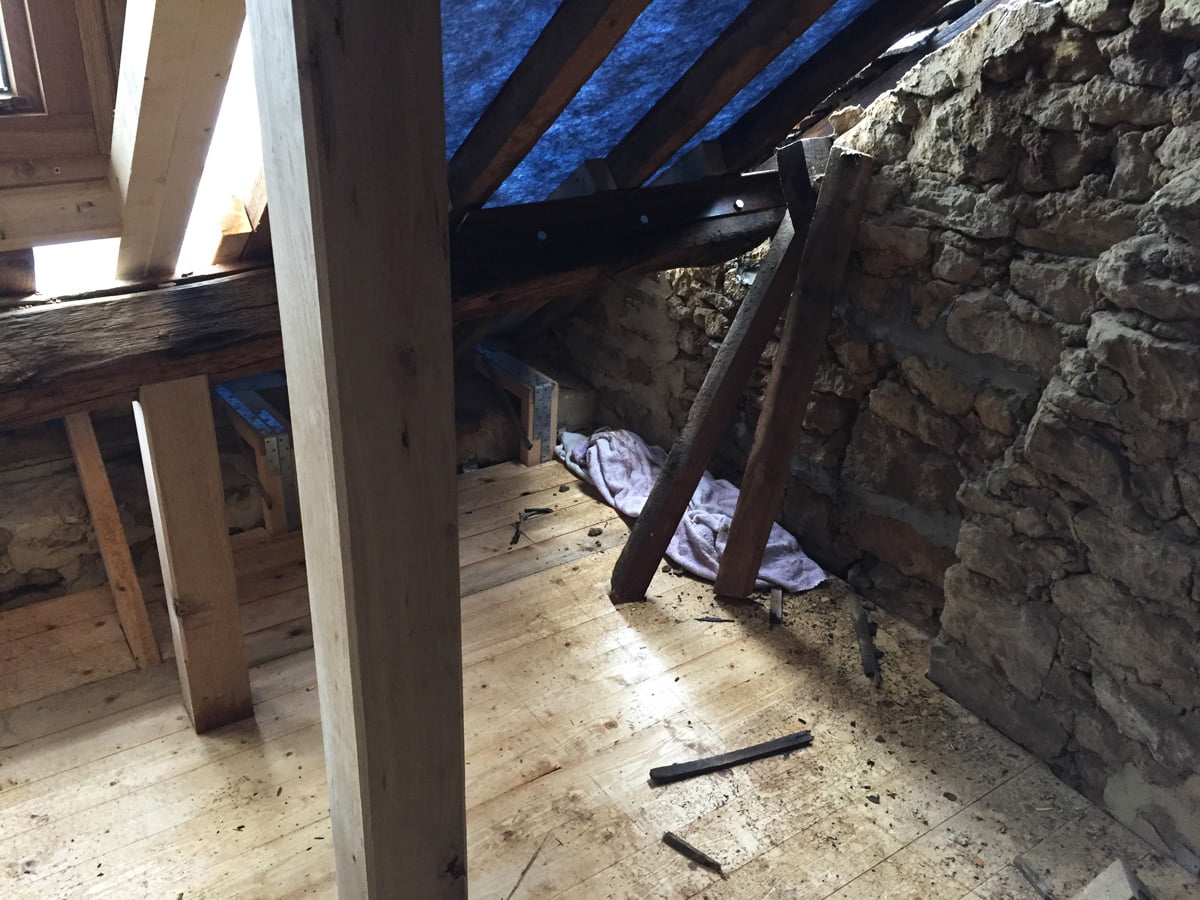 And then it started to rain. It rained all night and by the morning we had sprung a leak. It was coming from the side of the scaffolding that hasn't leaked before, the side that the roofers hadn't yet covered. The attic floor was so saturated it was seeping through to Zanna's bedroom below. It hadn't got through the Ram Board to our lovely wooden floorboards though and thankfully Pete arrived and spent the day installing the roofing felt on this side of the roof so this should be the last of the leaks.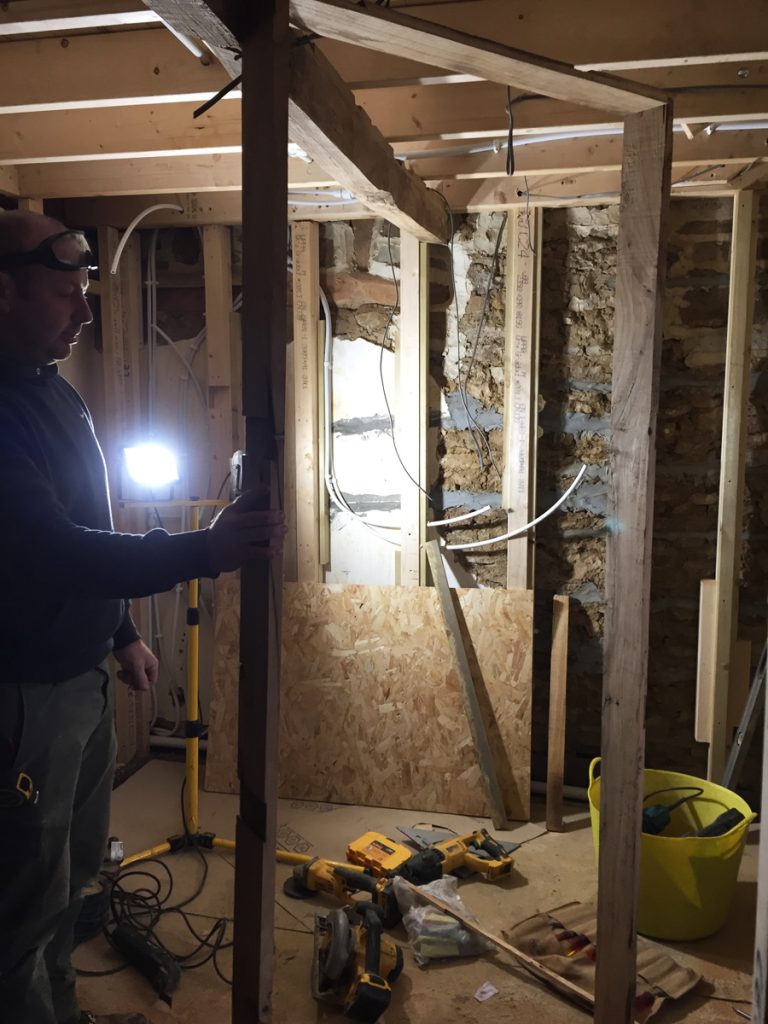 Dan has surpassed himself again. He has built us a door surround for the bathroom out of the elm floorboards that we bought from Wells Reclamation Yard, the ones that didn't match our floorboards.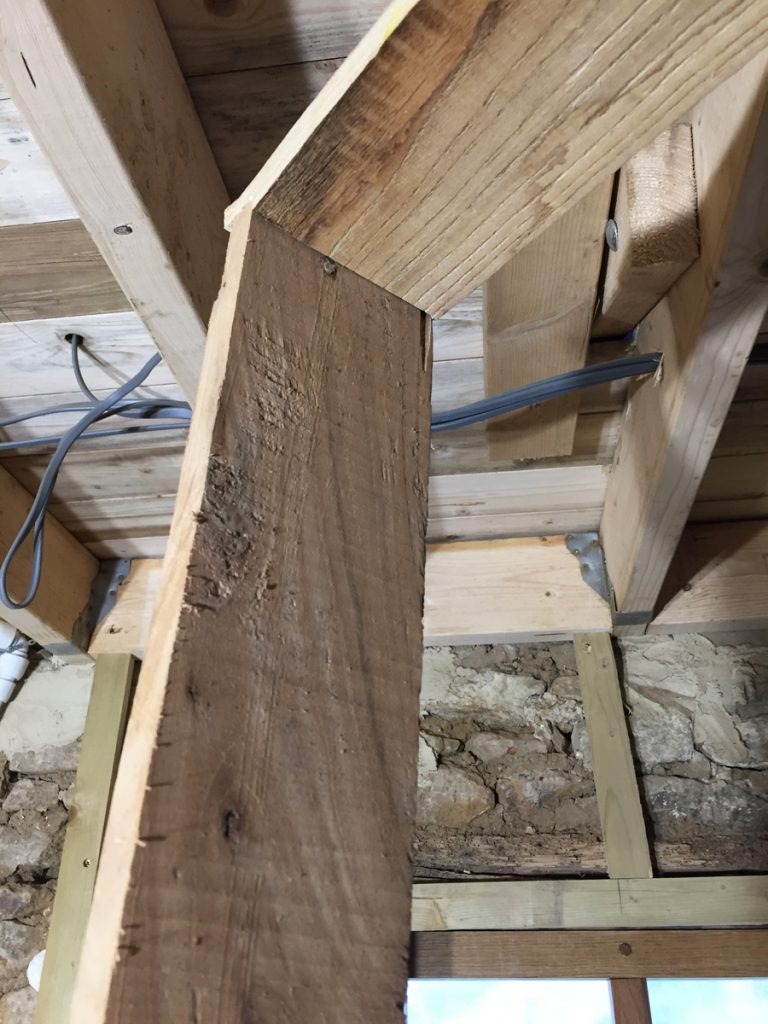 These floorboards are also going to be made into shelves for the bathroom. Today is Dan's last day before he is off for 2 weeks. He has been working through an extensive list of jobs that need completing before he goes so the house is ready for the plasterers to begin while he is away.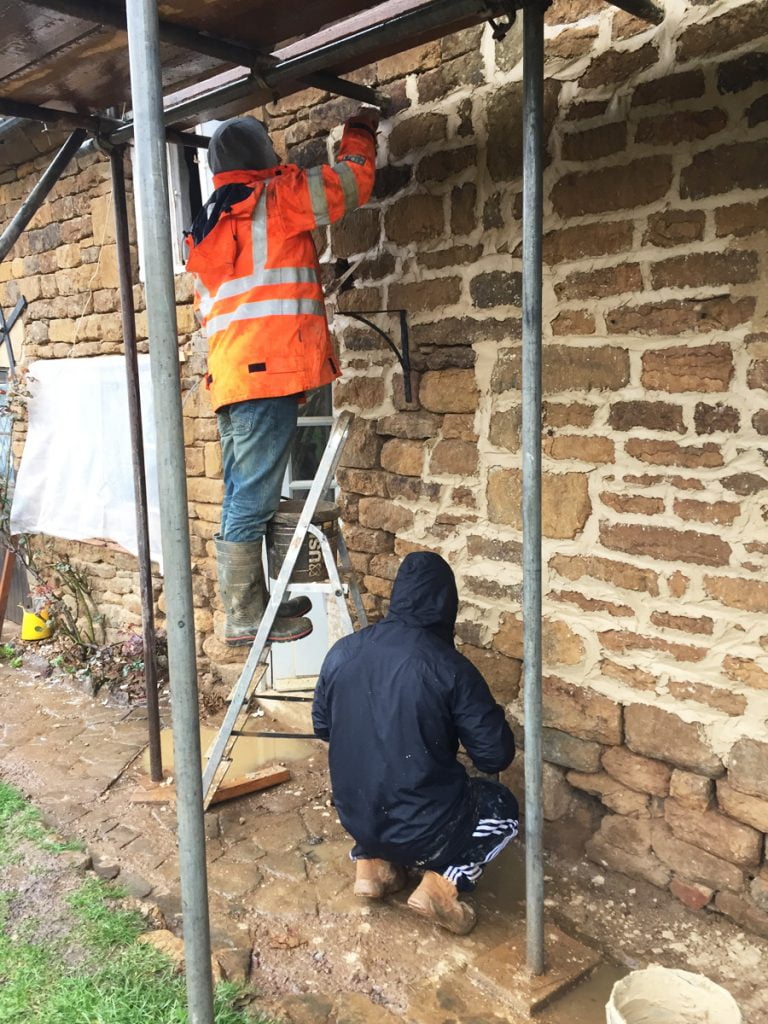 Ugh, an awful wet day and Tom and George are outside working on the pointing.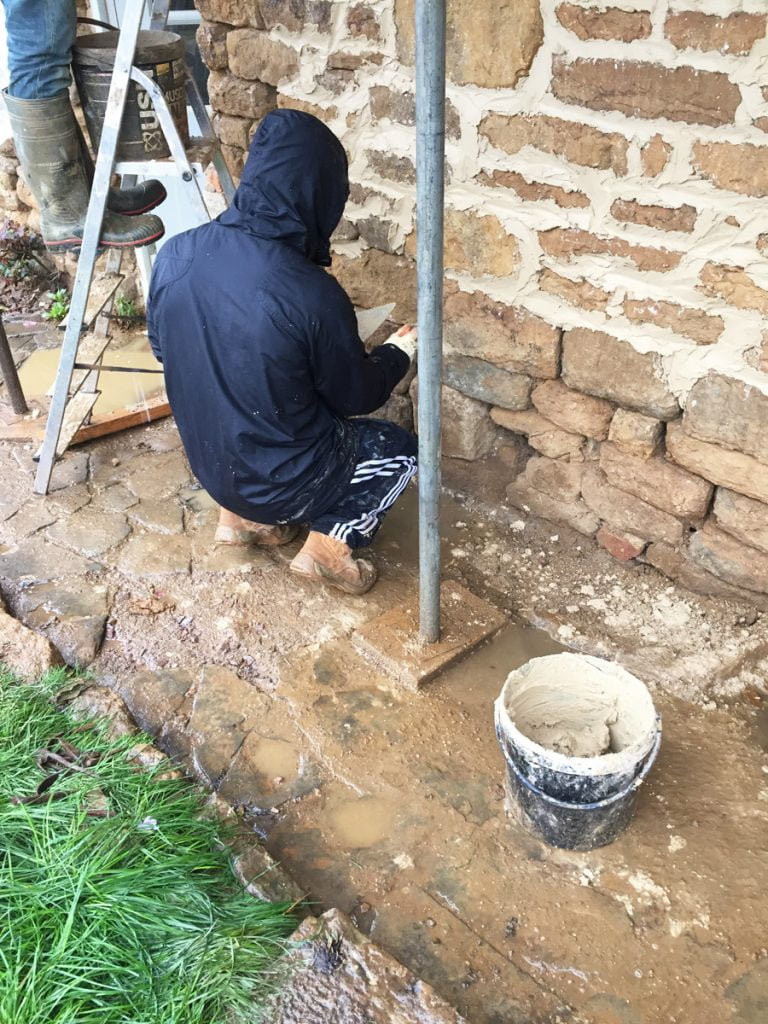 Muddy puddles are forming everywhere around them. It is truly grim.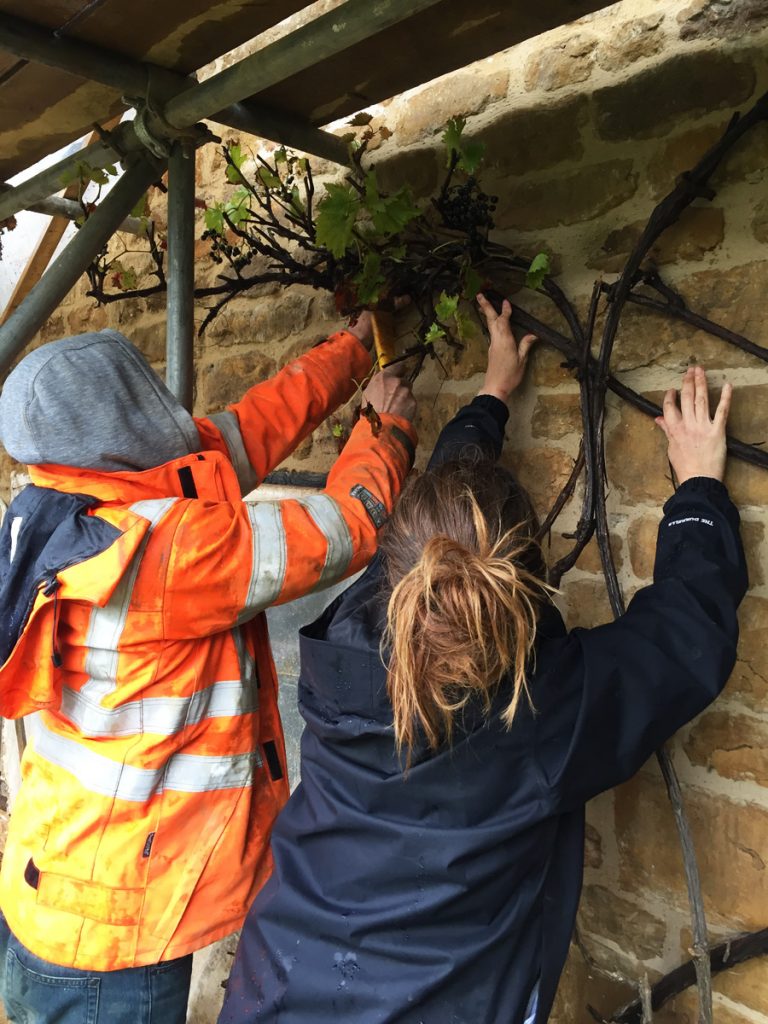 Our lovely old grape vine that has been tied up to the scaffolding for a few months is being fixed back onto the wall by embedding the old nails and hooks into the pointing.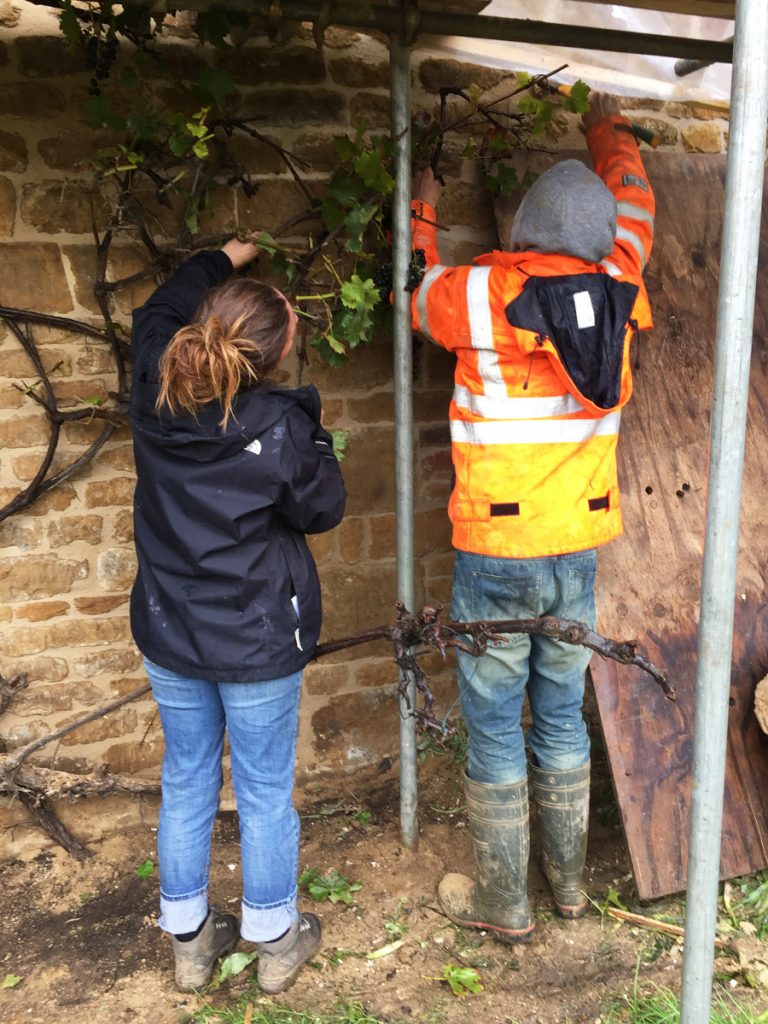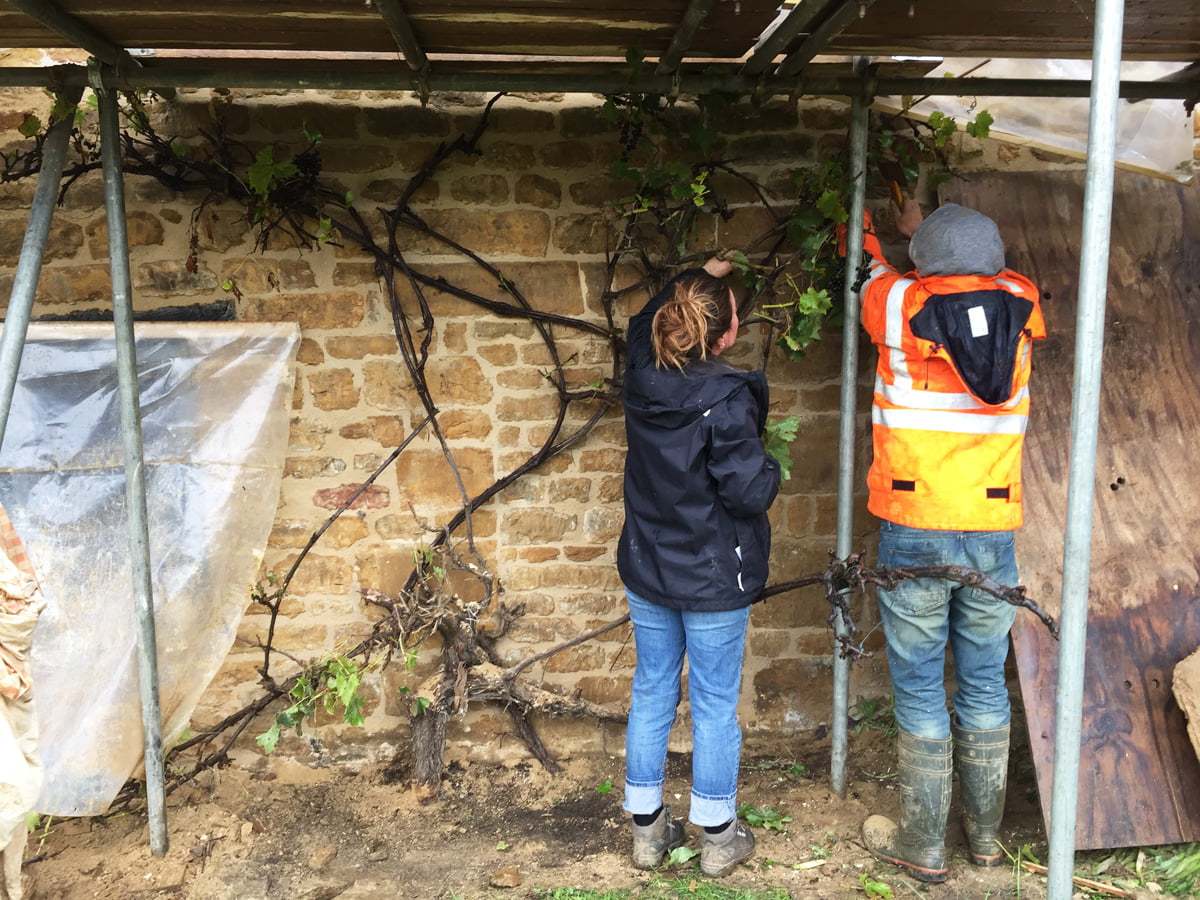 This grape vine has been here for such a long time it's part of the house, so we want to do everything we can to keep it.
Tom and George are moving up into the attic to begin pointing the chimney breast. It is 3.30 in the afternoon yet it is dark. It has rained all bloody day.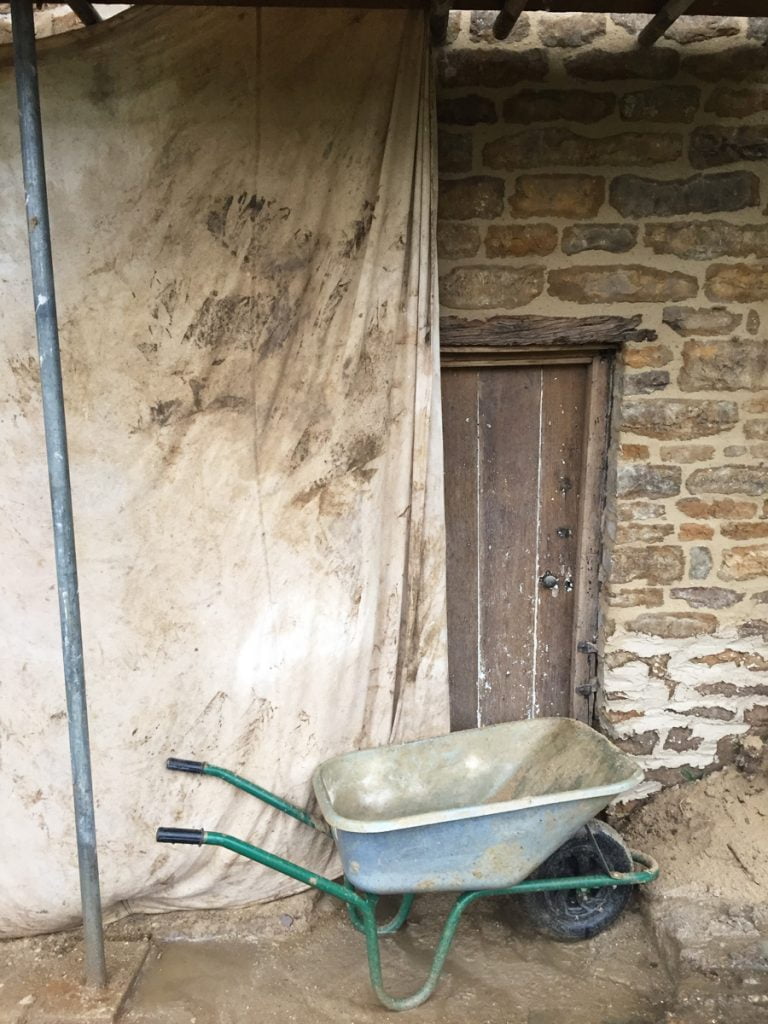 Mud.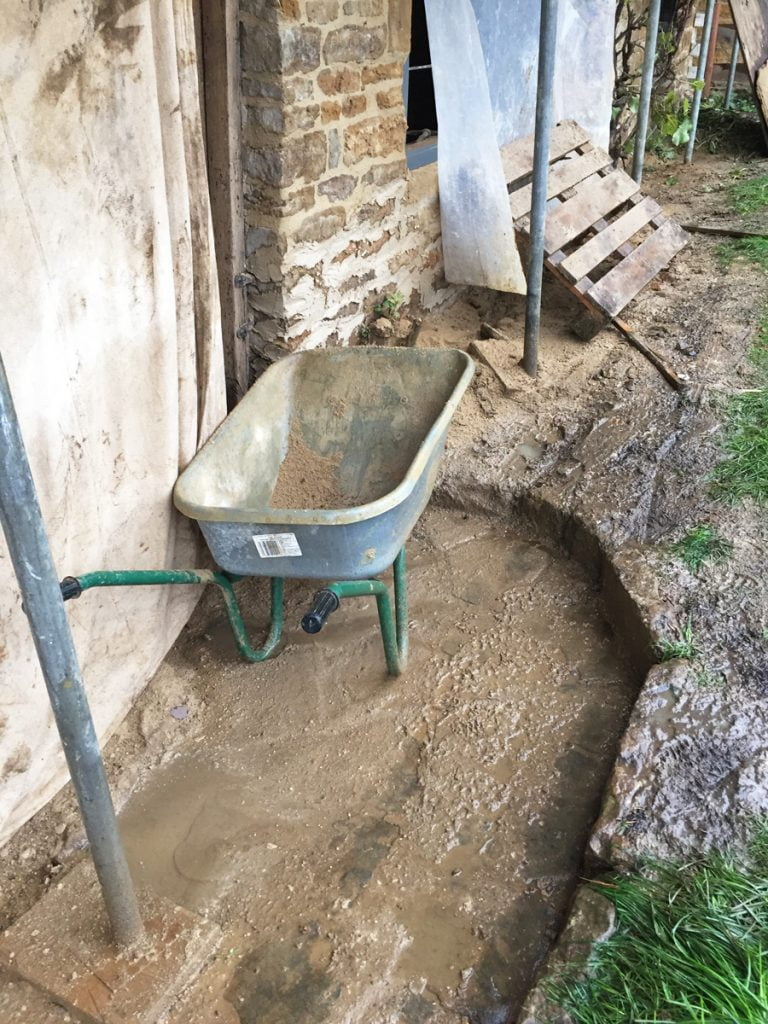 More mud.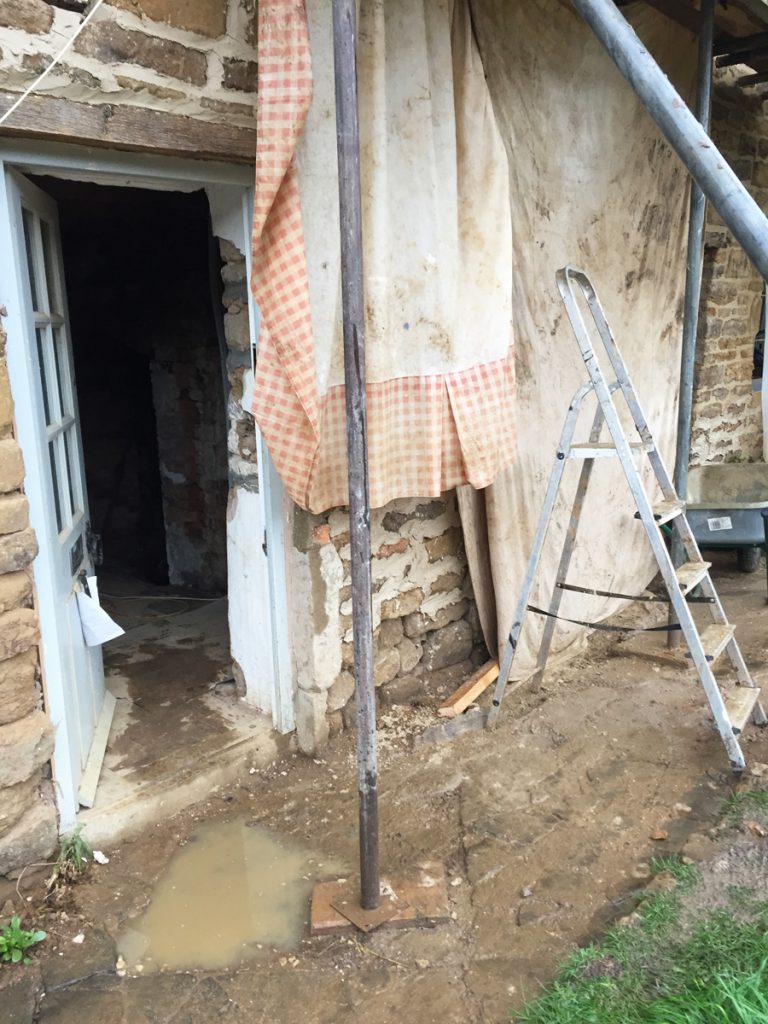 The muddy water feature directly outside the front door.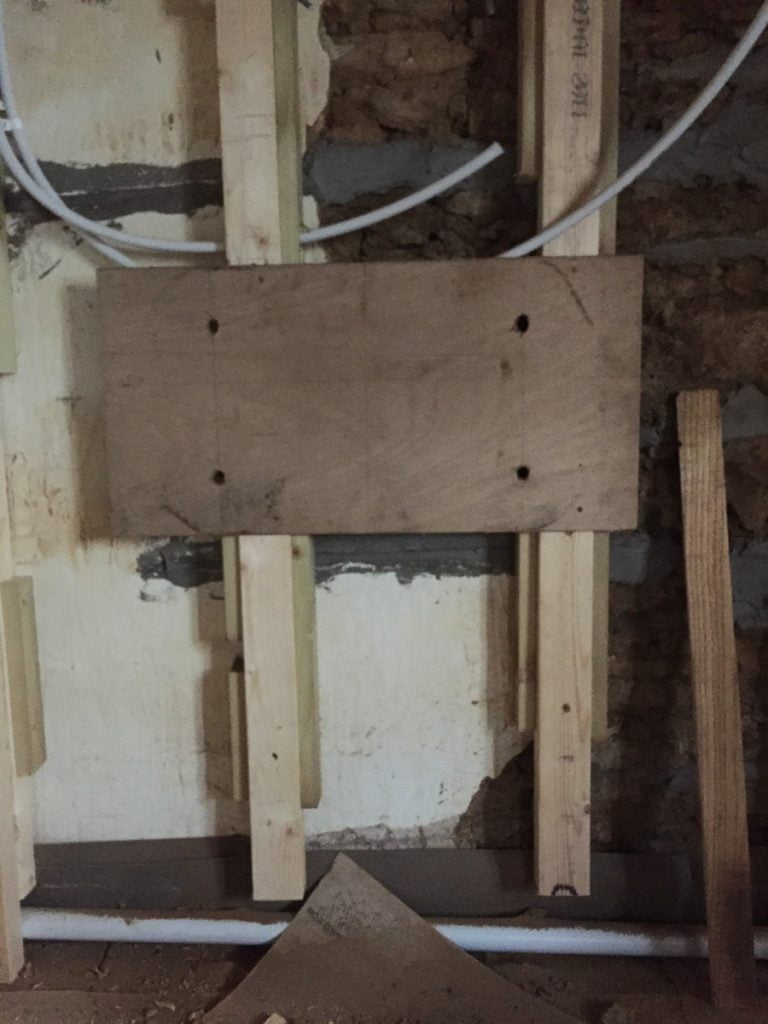 We were due to collect our steel bracket for the bathroom sink from Riteweld Engineering today but it wasn't quite ready, so they made us this template so that Dan could work out exactly where it needs to be installed in the wall. This will be fitted next week by Tom as it needs to be in before the plasterers start.