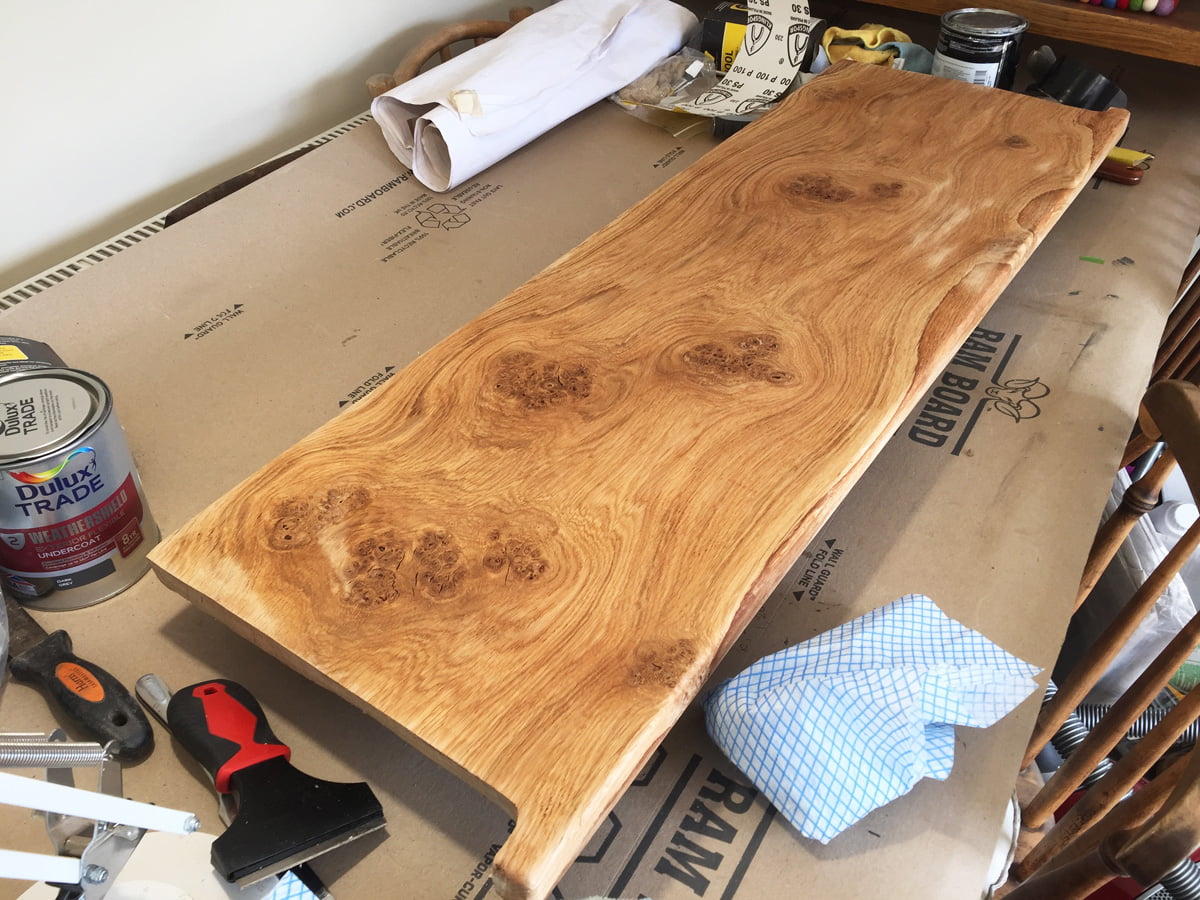 Burrs in trees are formed by a kind of tumour which can be caused by a virus or fungus, but from something that sounds so awful comes something so beautiful. Burred wood is very sought after as a result.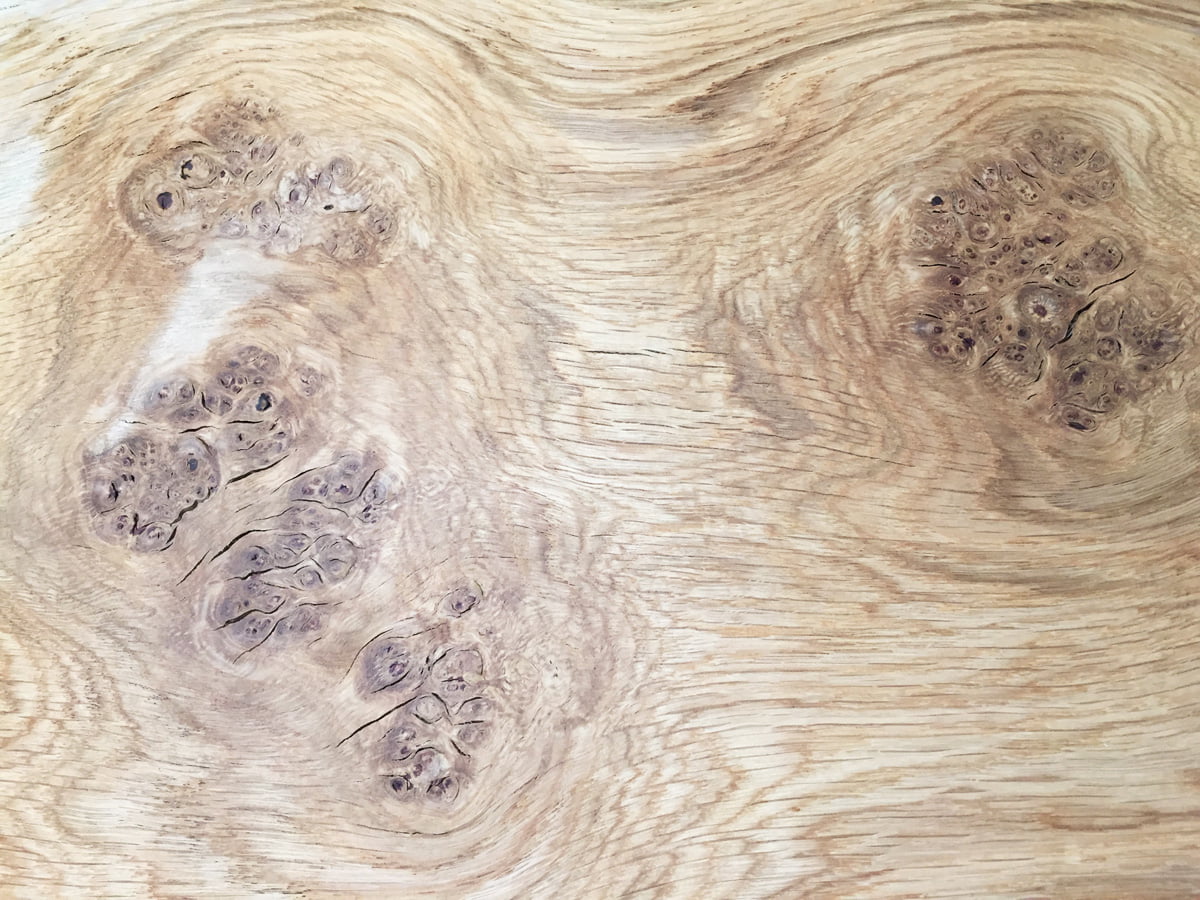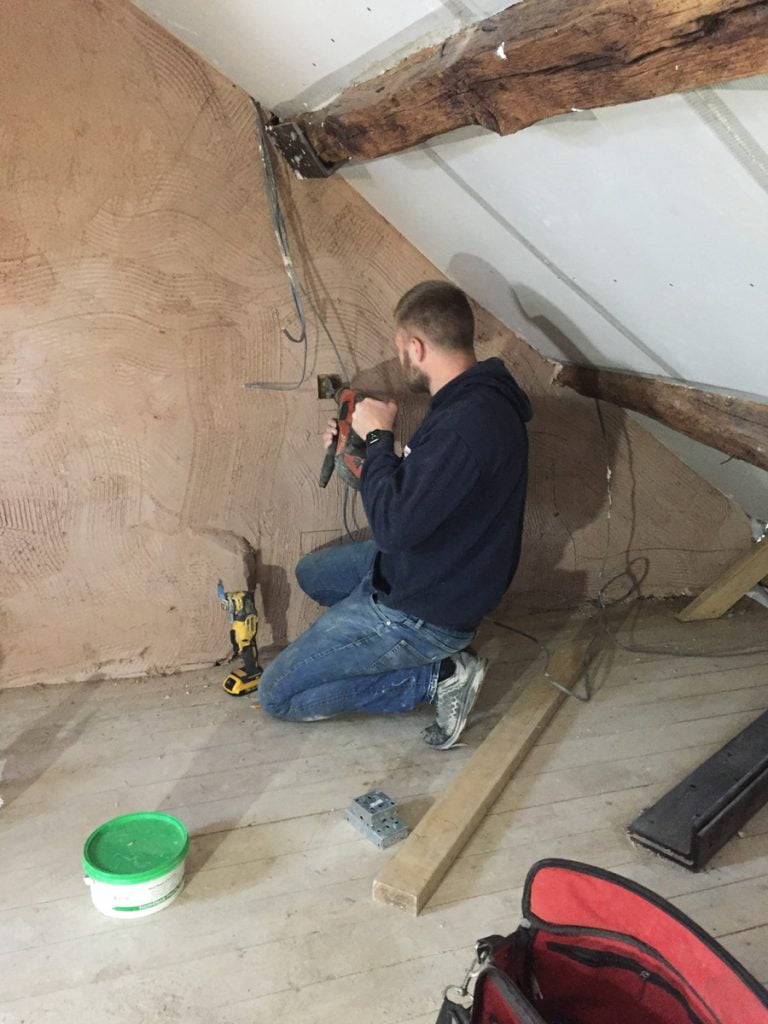 Sam is here today for the next electric fix needed for the plasterers. The attic wall needs the switches and sockets embedded into the plaster, the second coat will cover the cables.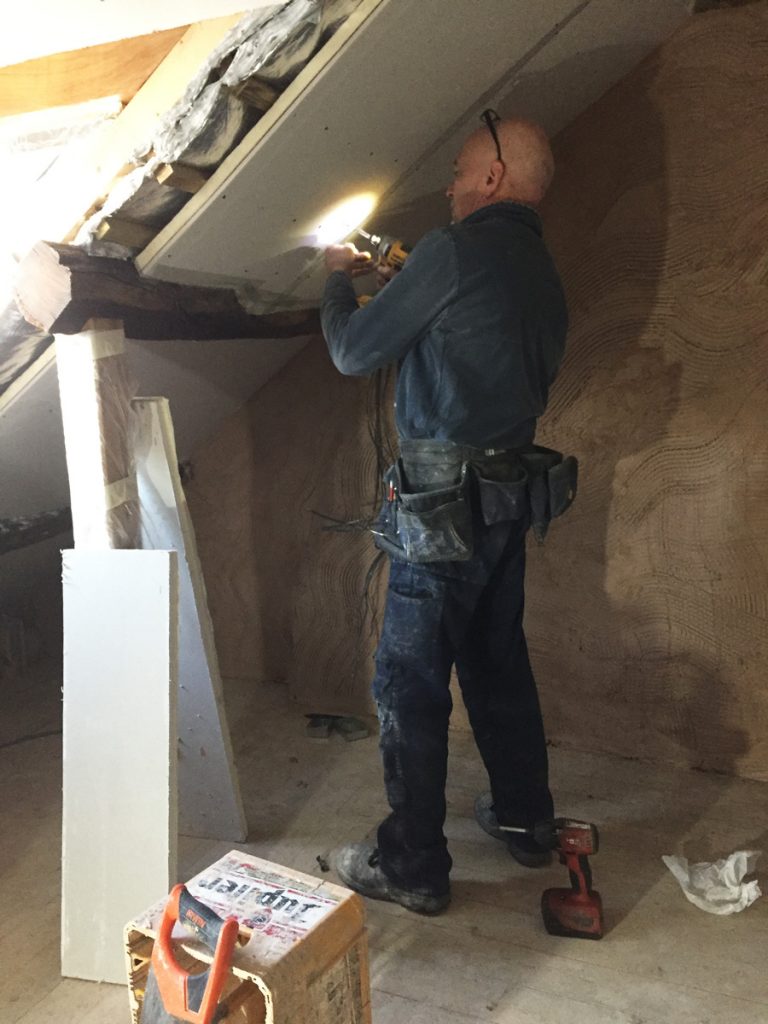 Alan is here on his own today and continuing to board out the awkward areas of the attic.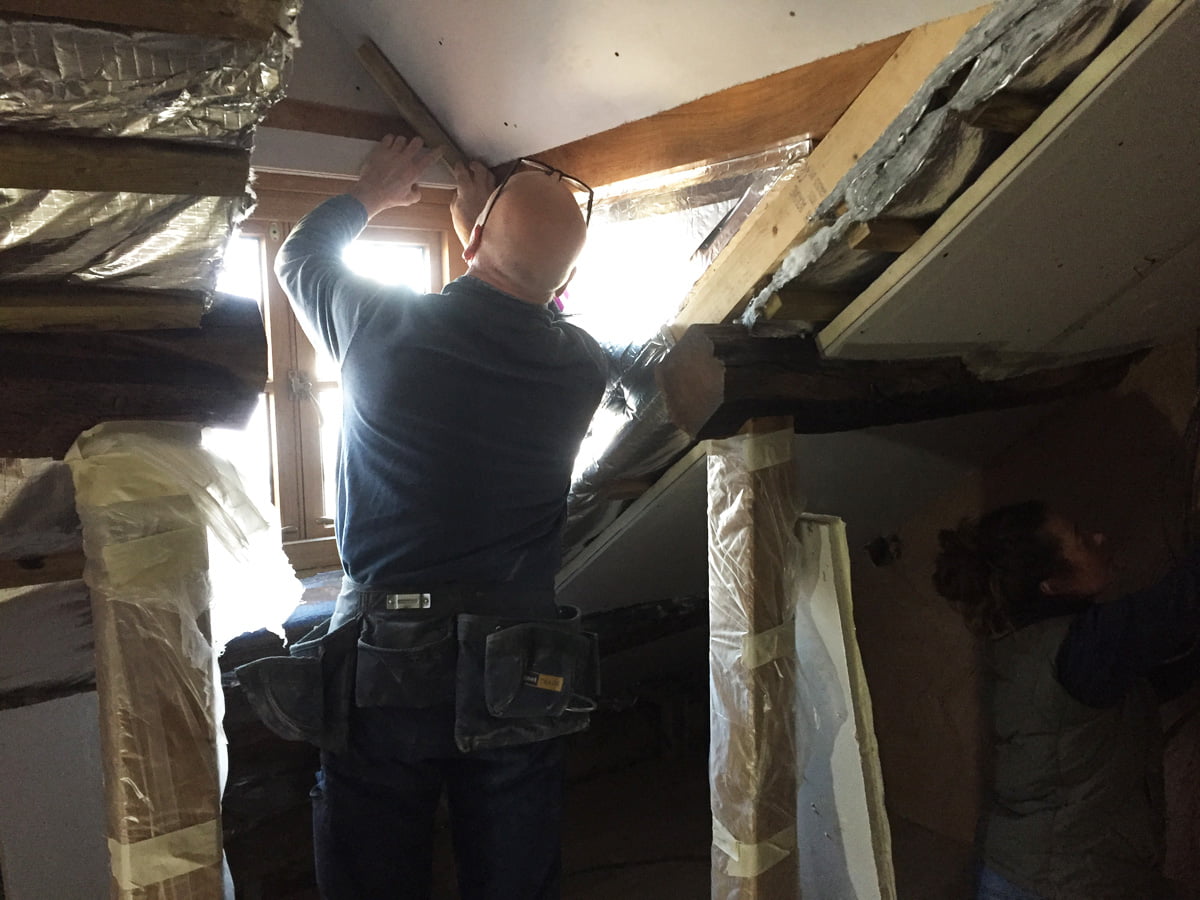 The dormer windows are particularly awkward…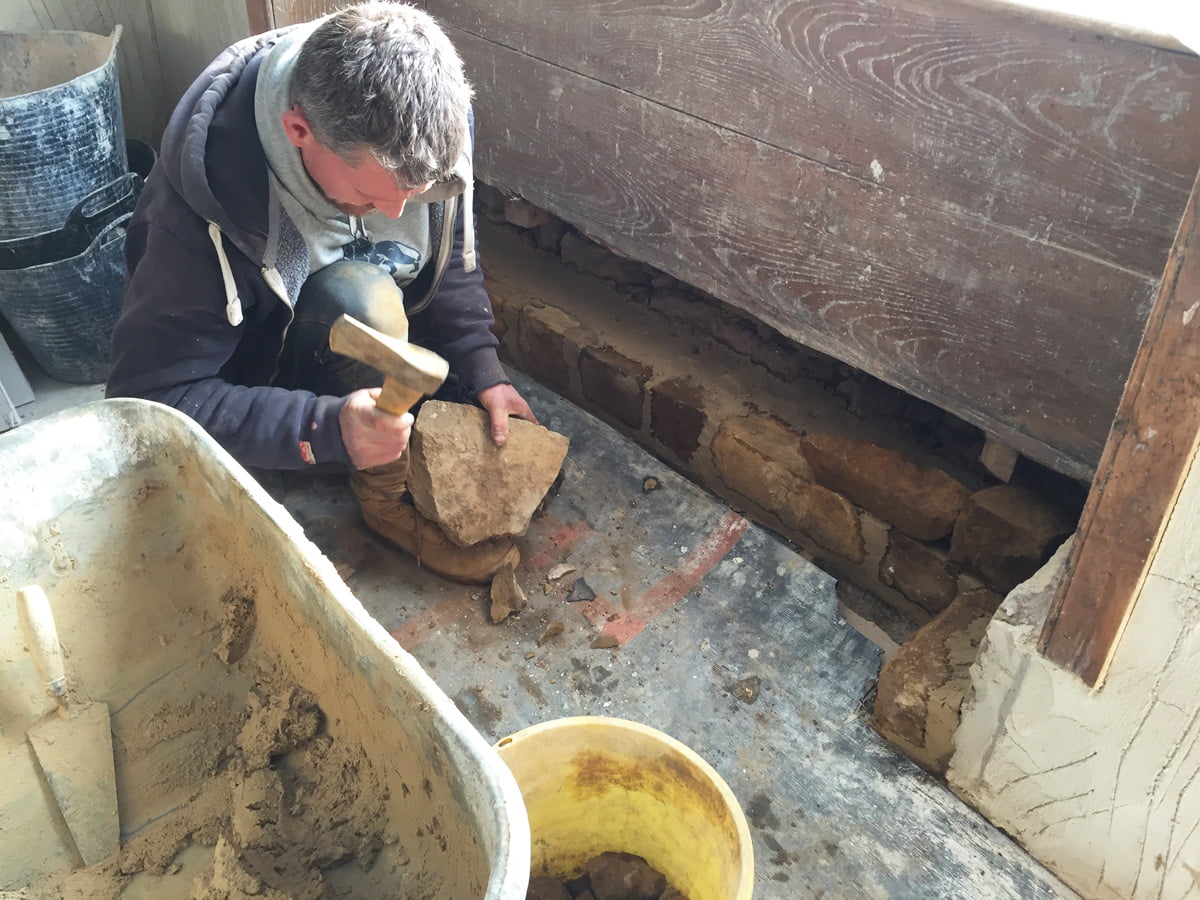 Tom is building a wall underneath the old window seat in the sitting room. The window seat will sit on top of this.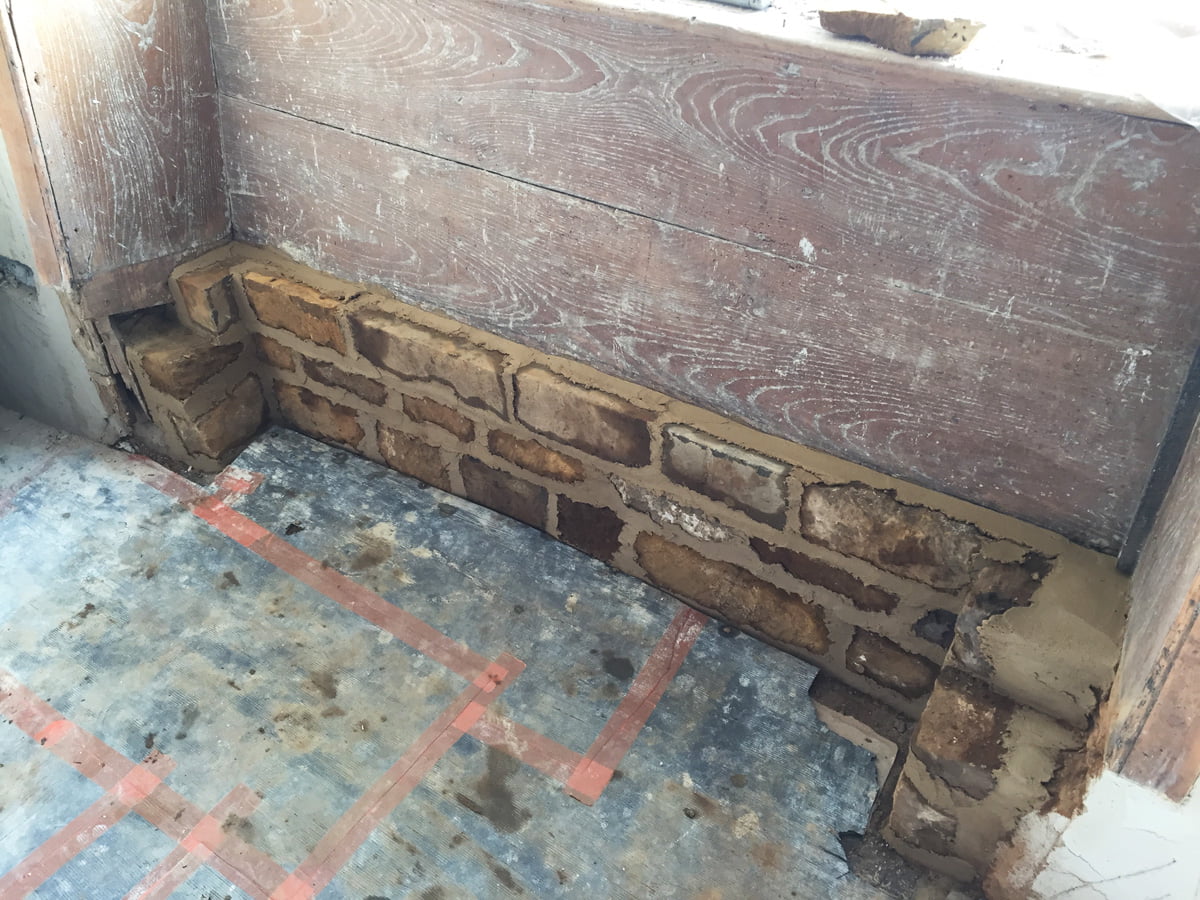 And as if by magic!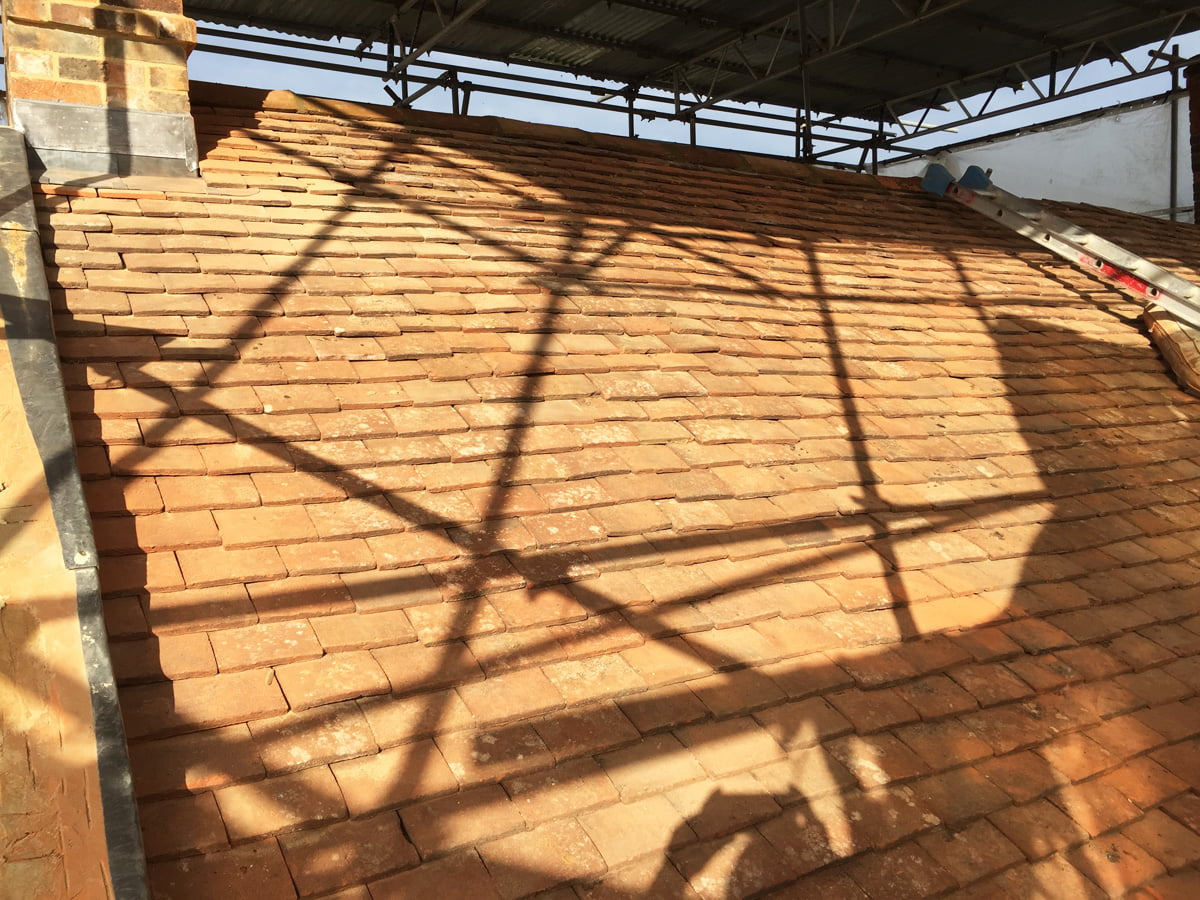 Roger is adding the ridge tiles today, we feel like we should be having some kind of topping out party but we are now officially in a lockdown so no parties allowed…!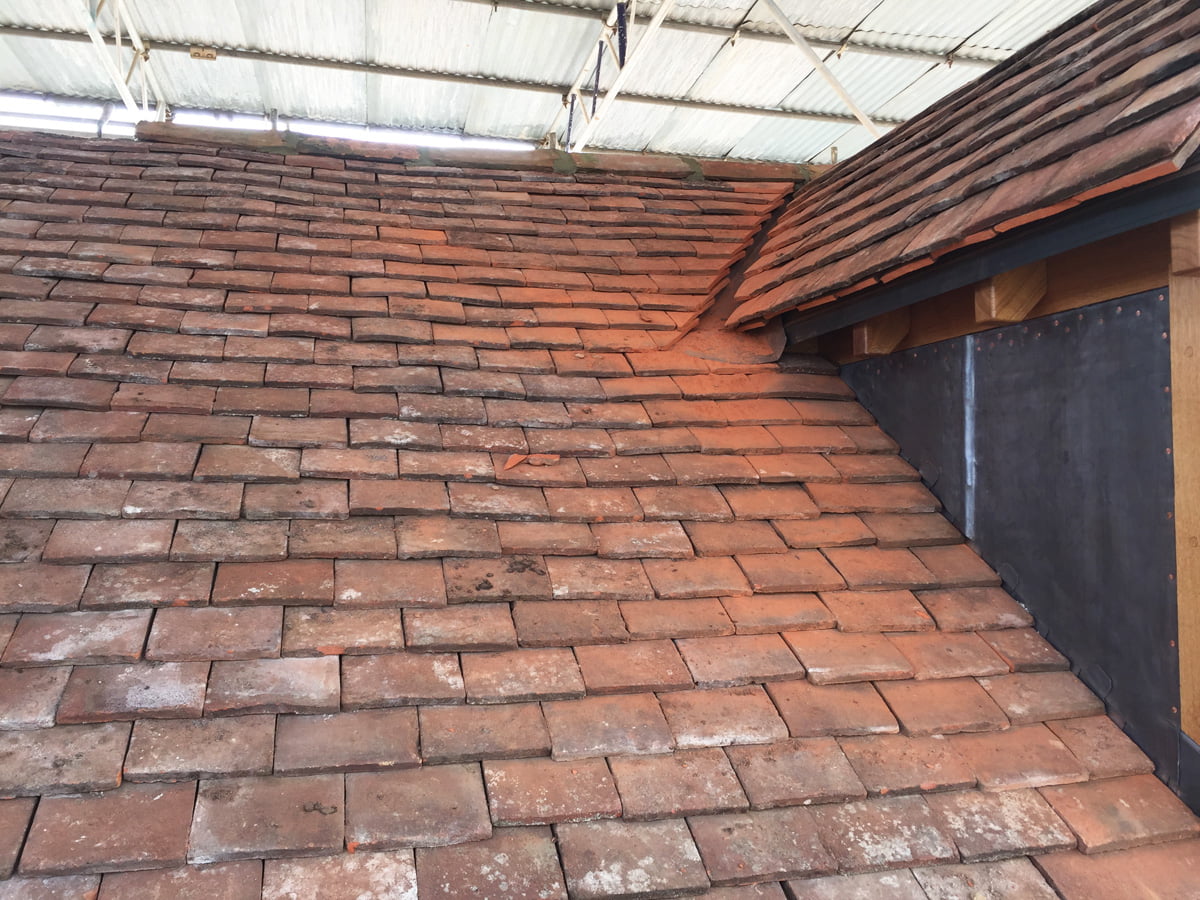 We love that the undulations in the ridge are still there. The roof wouldn't look right if it was straight.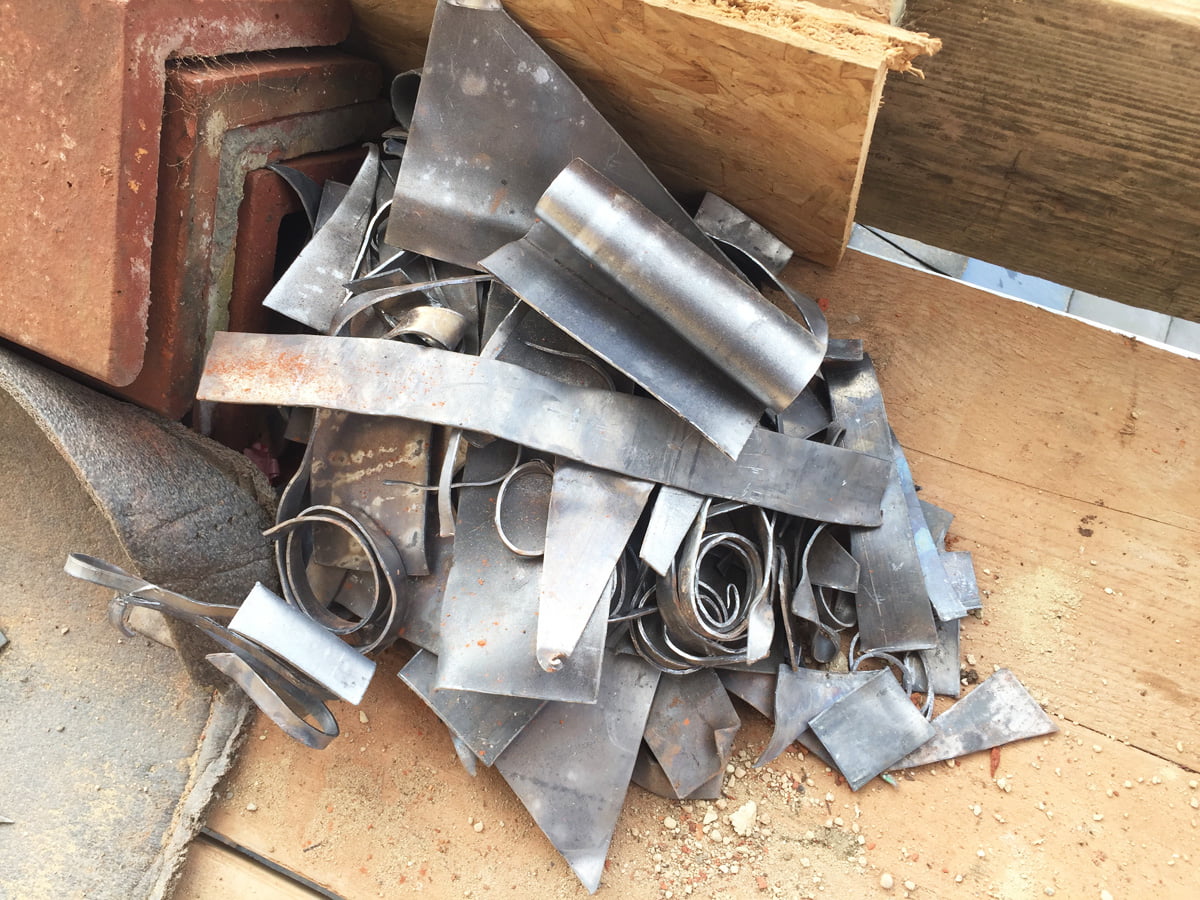 Lead off-cuts.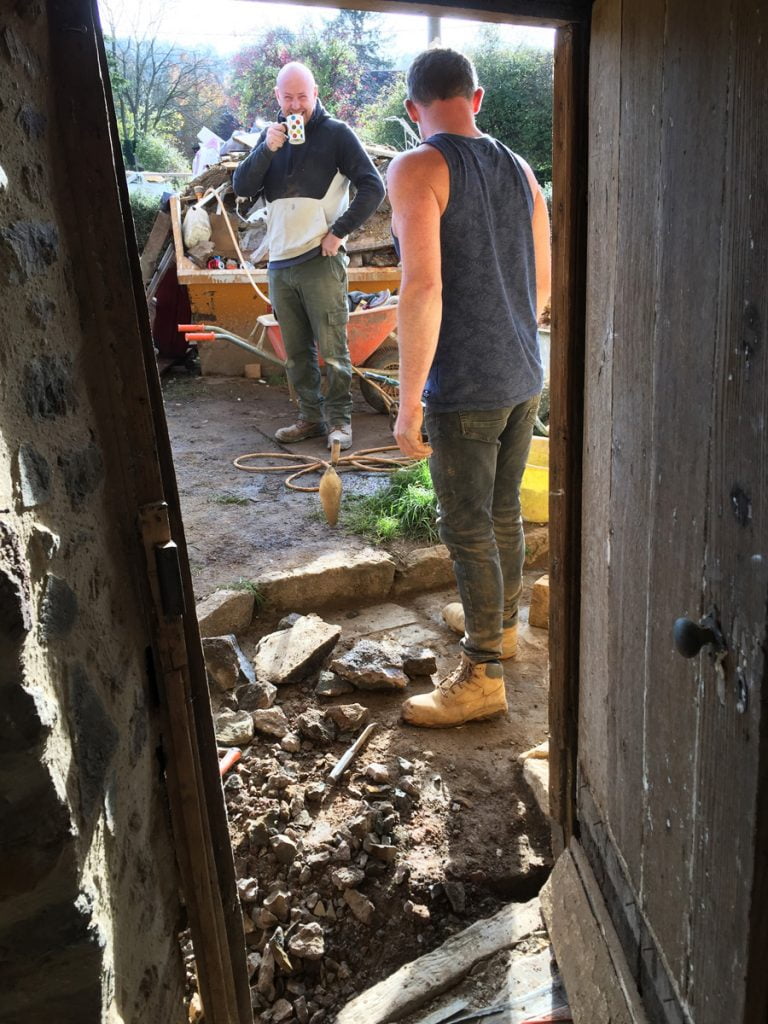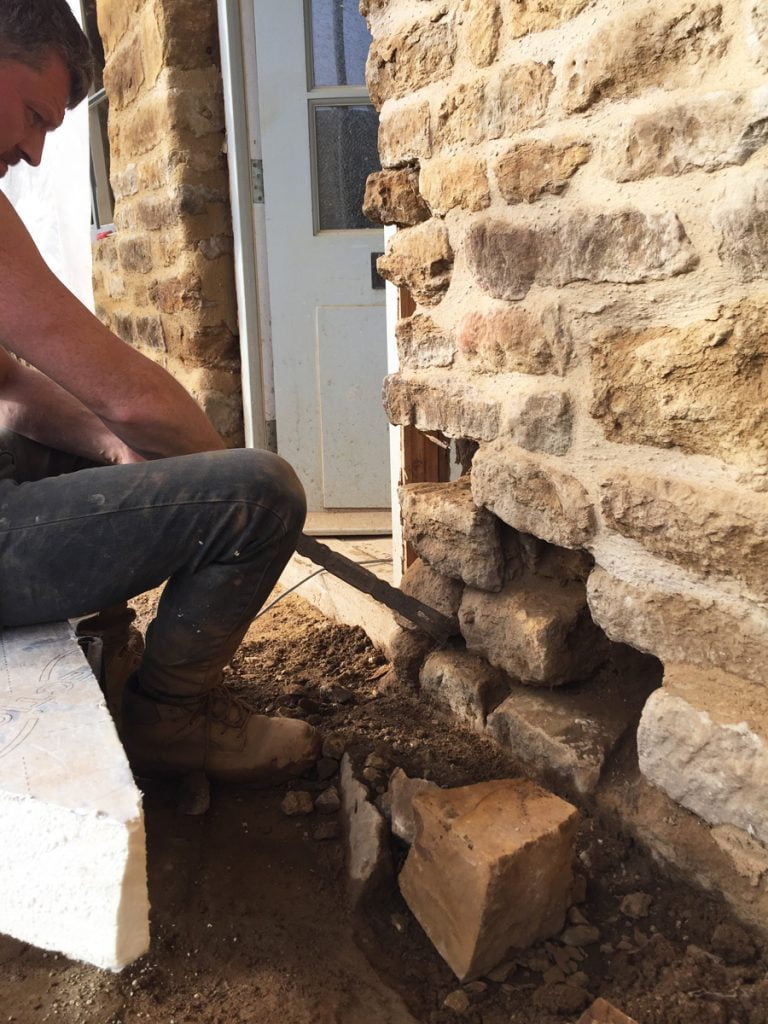 Oof, like a game of giant Jenga…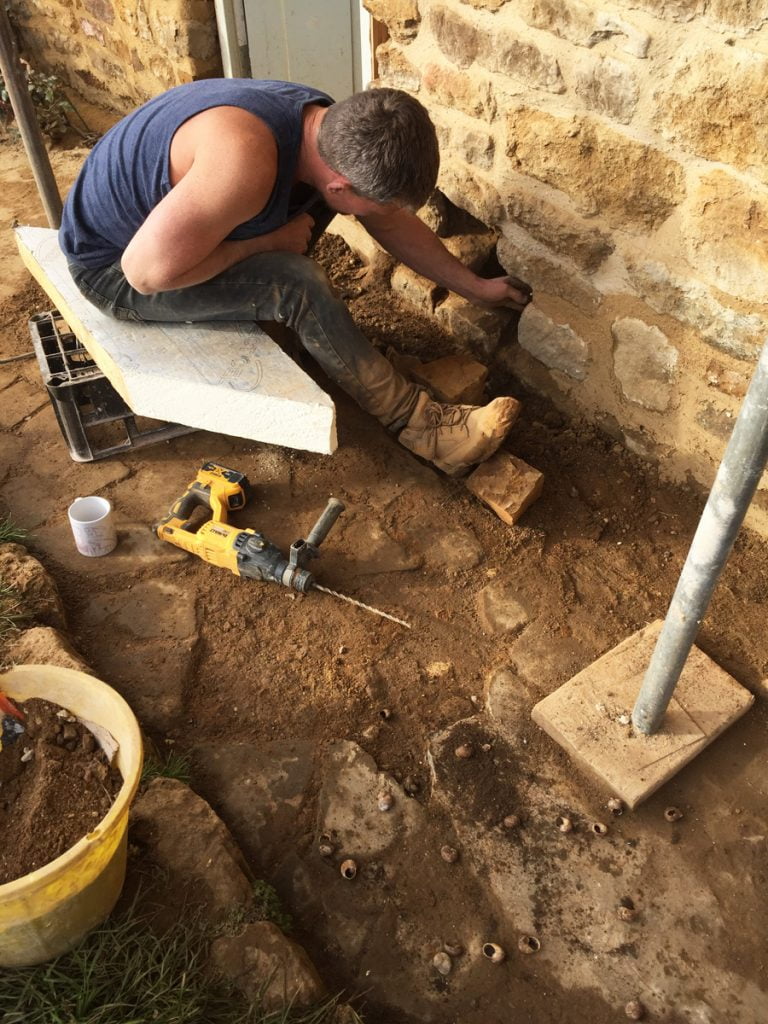 On the other side of this front wall Tom found lots of snail shells, stashed there by rats. He finds more inside this wall, where there are big gaps between the crumbling stones… Sorry rats, but all the gaps are going to be filled soon!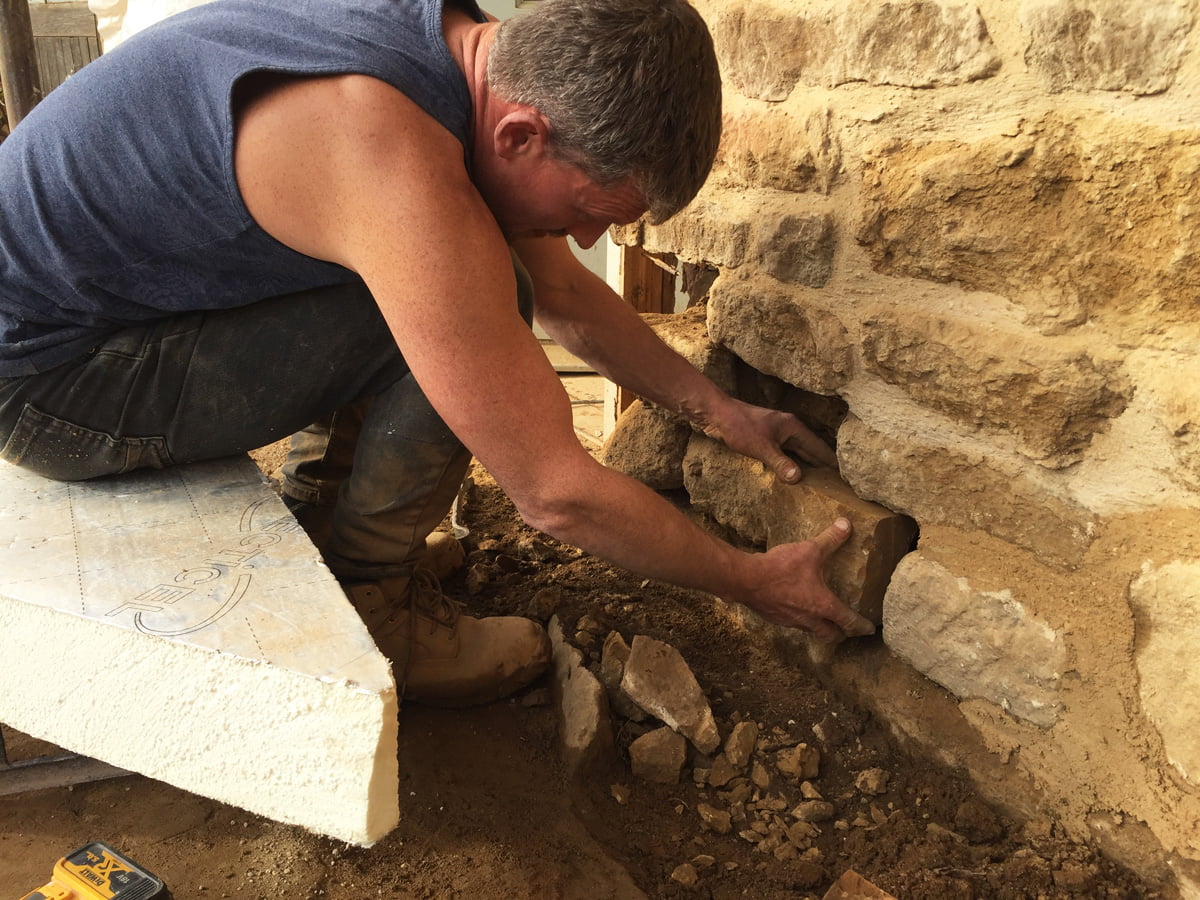 Fitting replacement stones.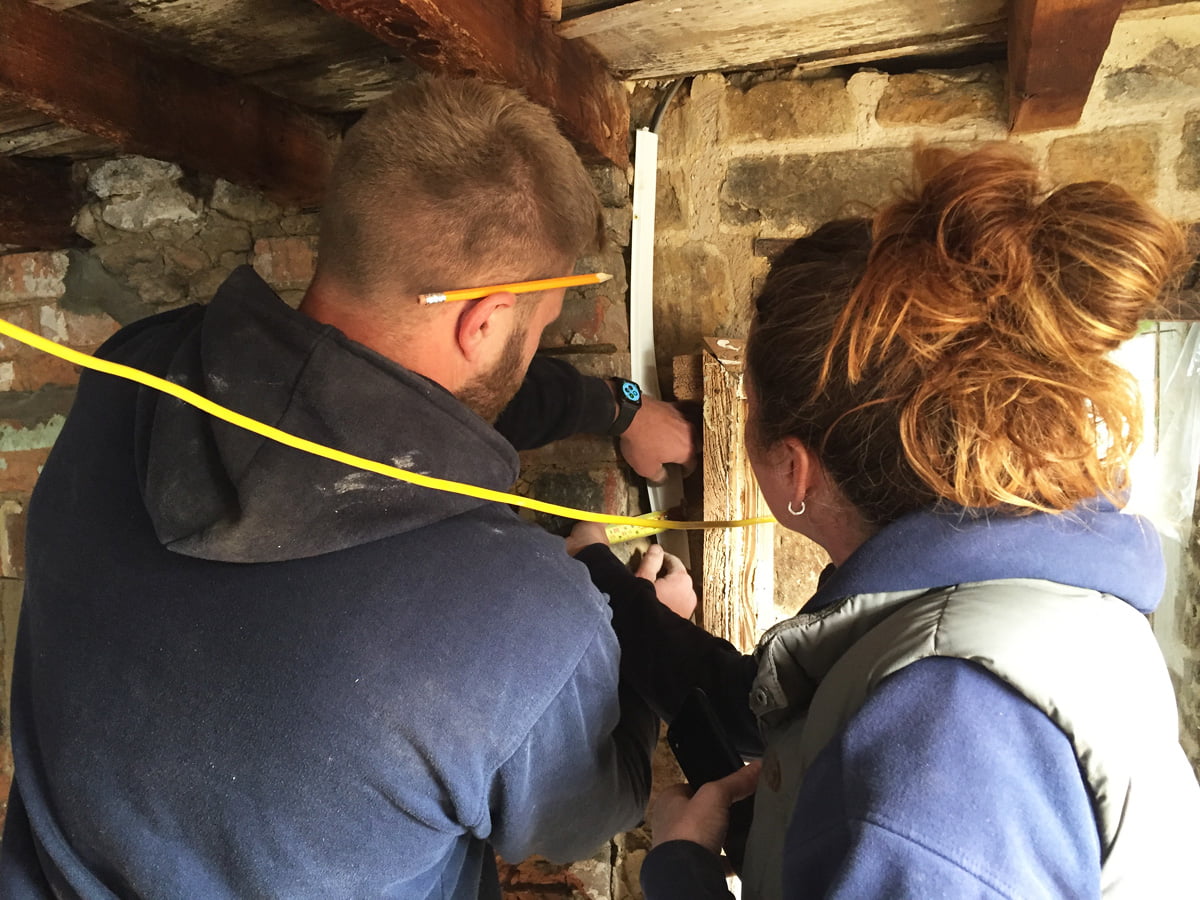 Sam has spent most of the day fitting the electric cables, sockets and switches in the dining room. We didn't originally plan to do anything to the dining room until phase 2, but it looks so awful we have decided to plaster the walls in this phase, hence needing the electrics fitted.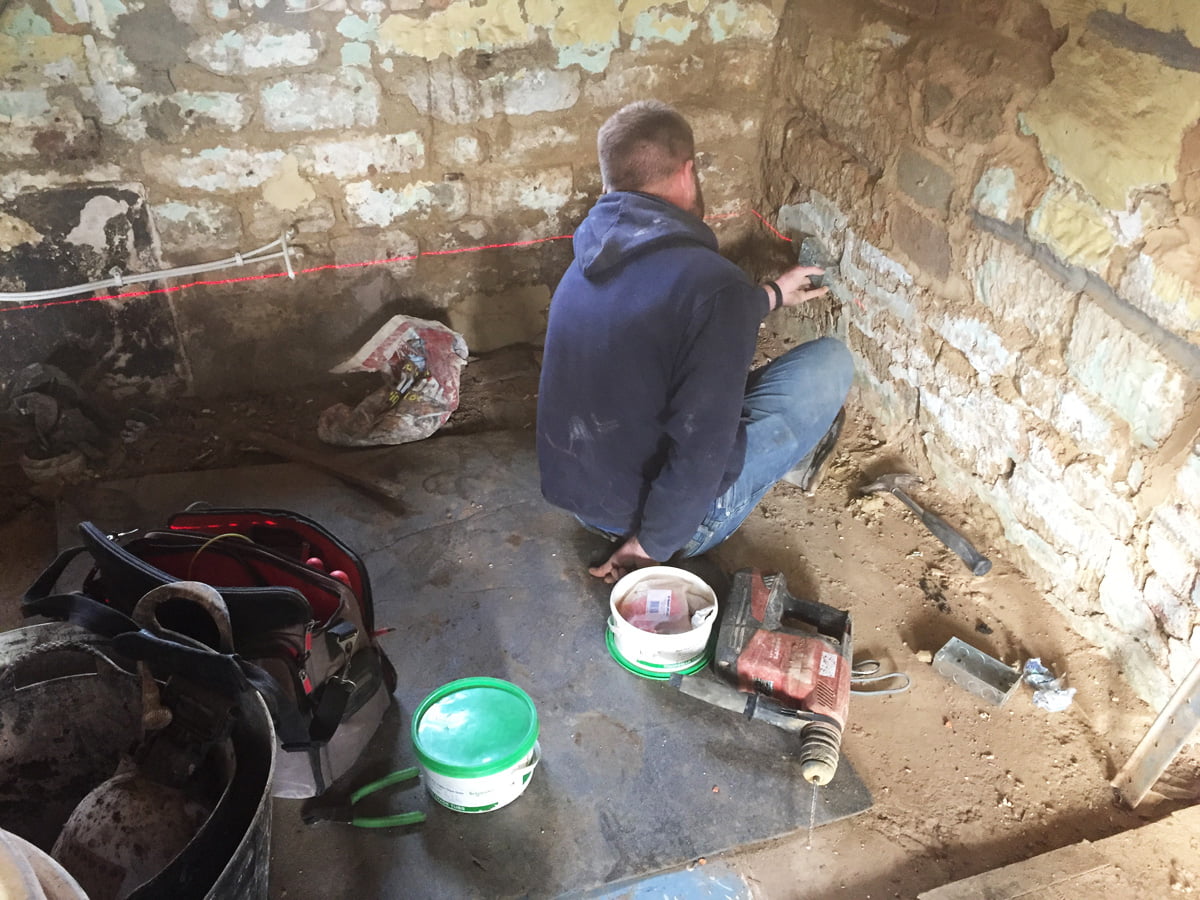 Setting the height of the sockets.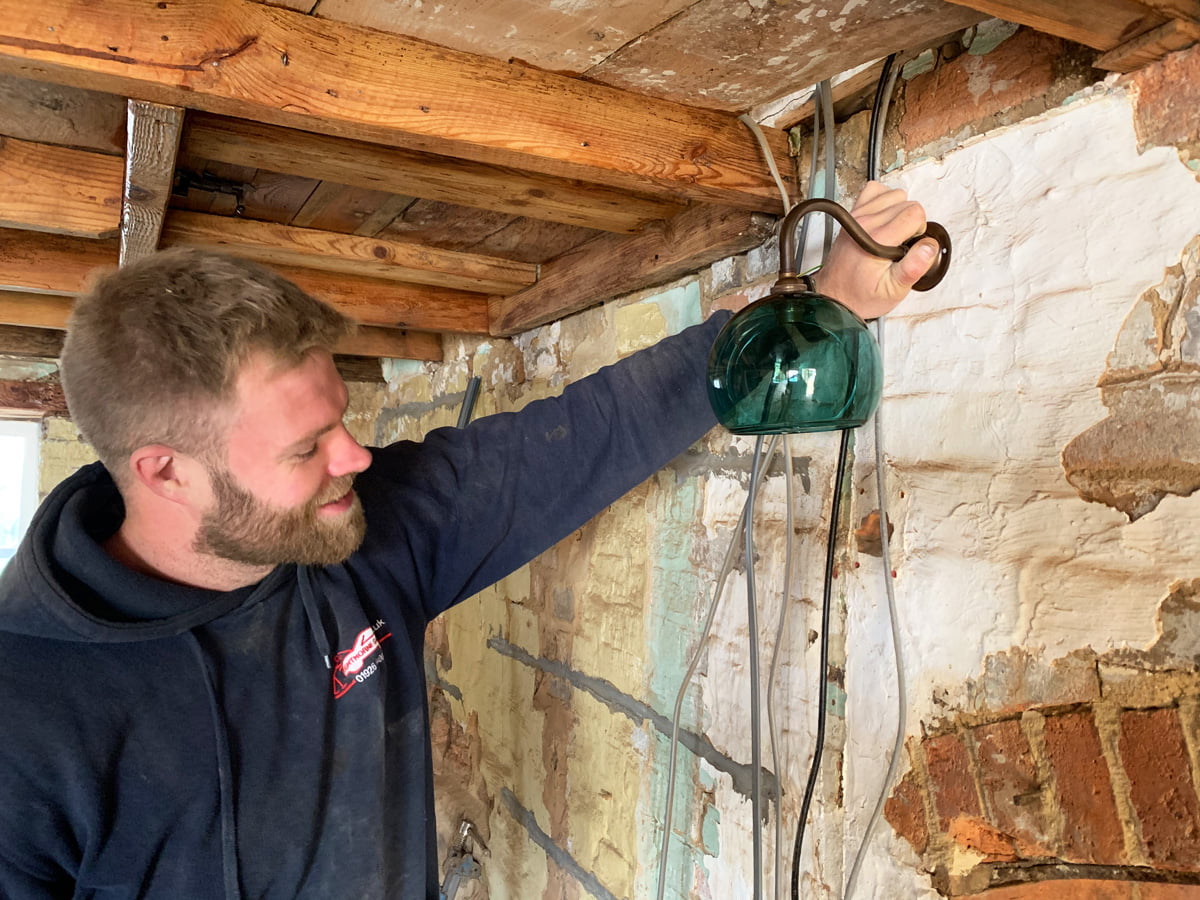 Some new lights have arrived for the dining room, as modelled by Sam.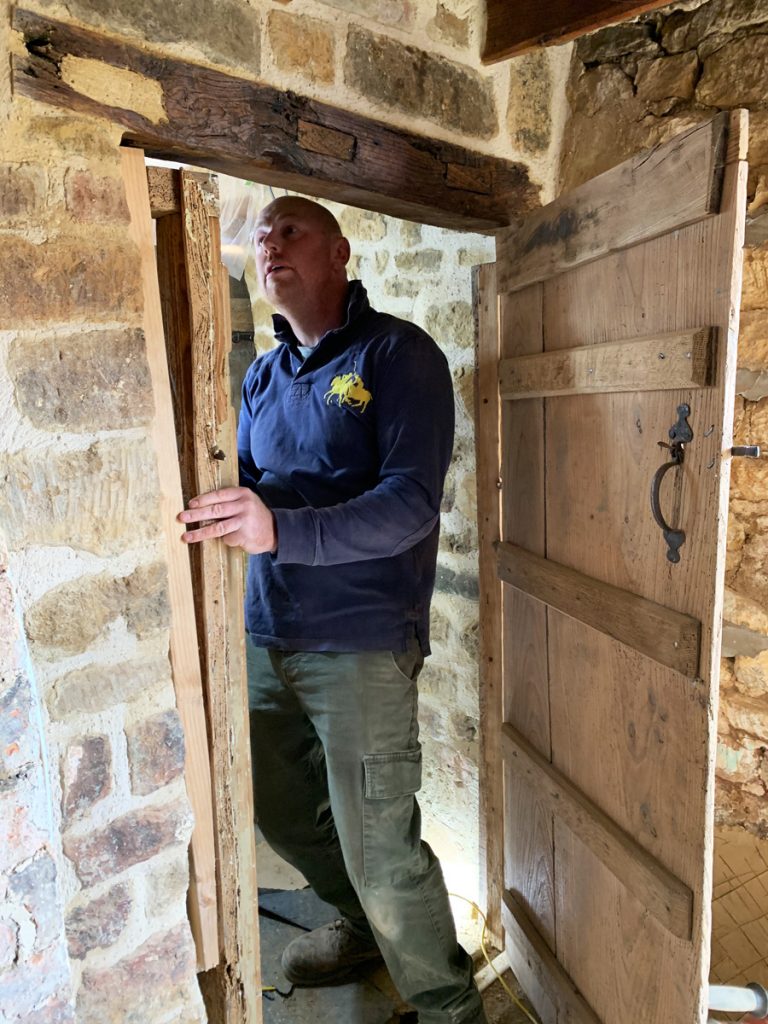 Dan is fitting our dining room door back on, including the original frame.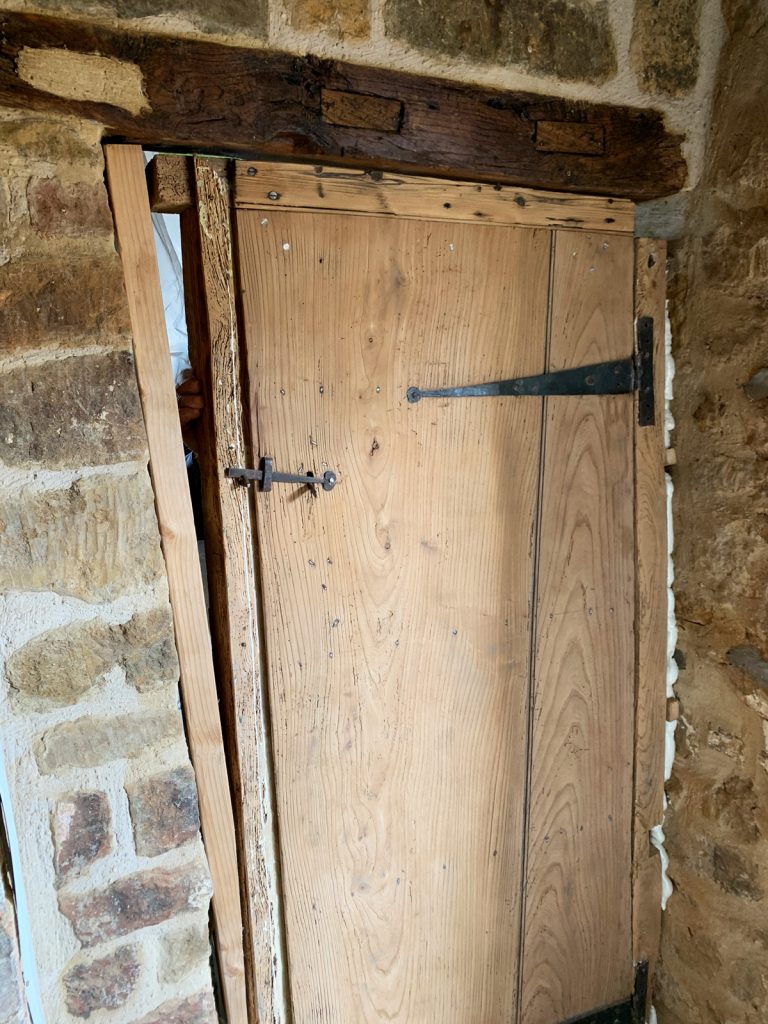 It is all very wonky but looks just as we remember it.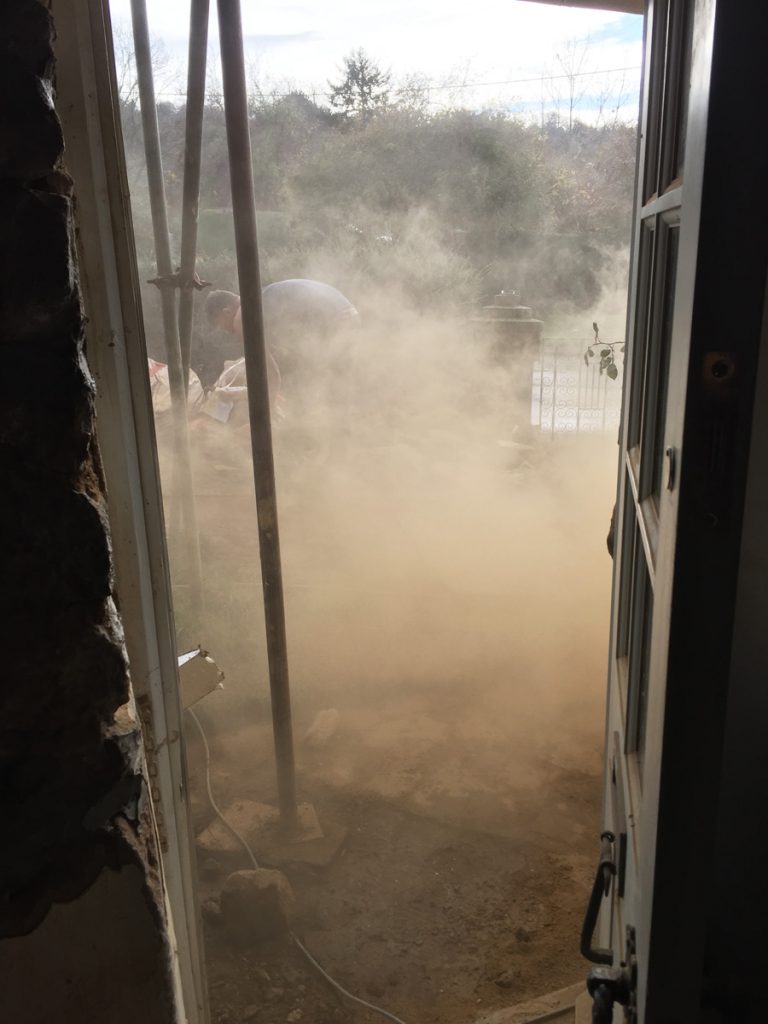 Oh my god.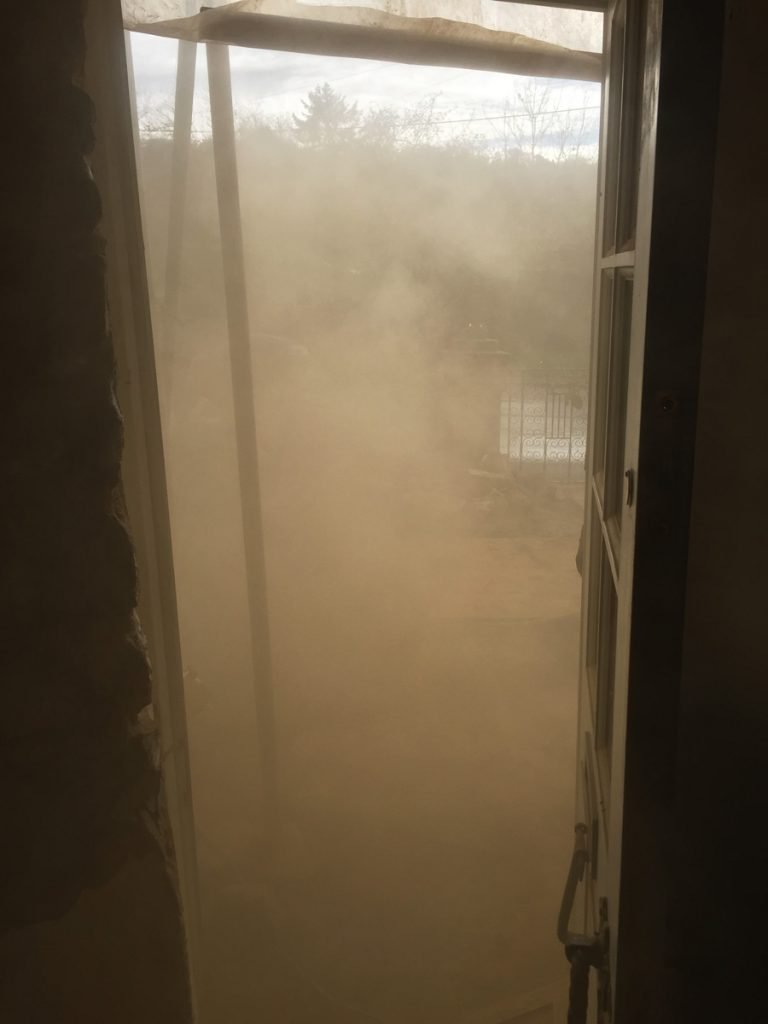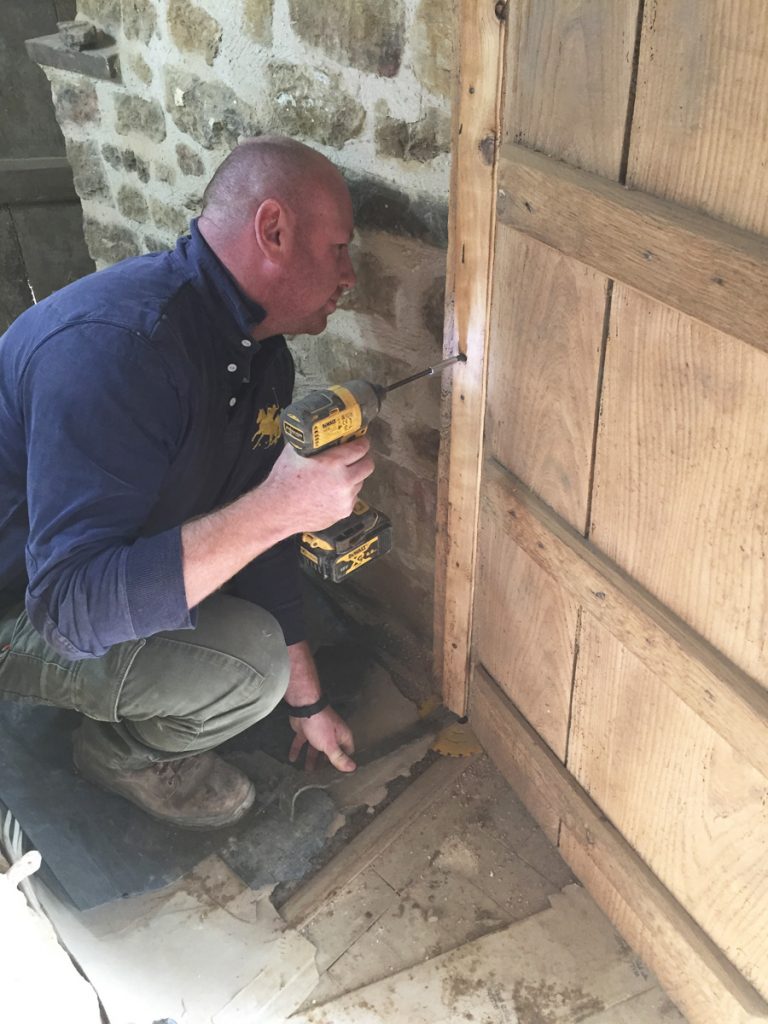 Poor Jasper is still in the cone of shame and he is looking so sad I am not going to tell him off for sitting in my chair…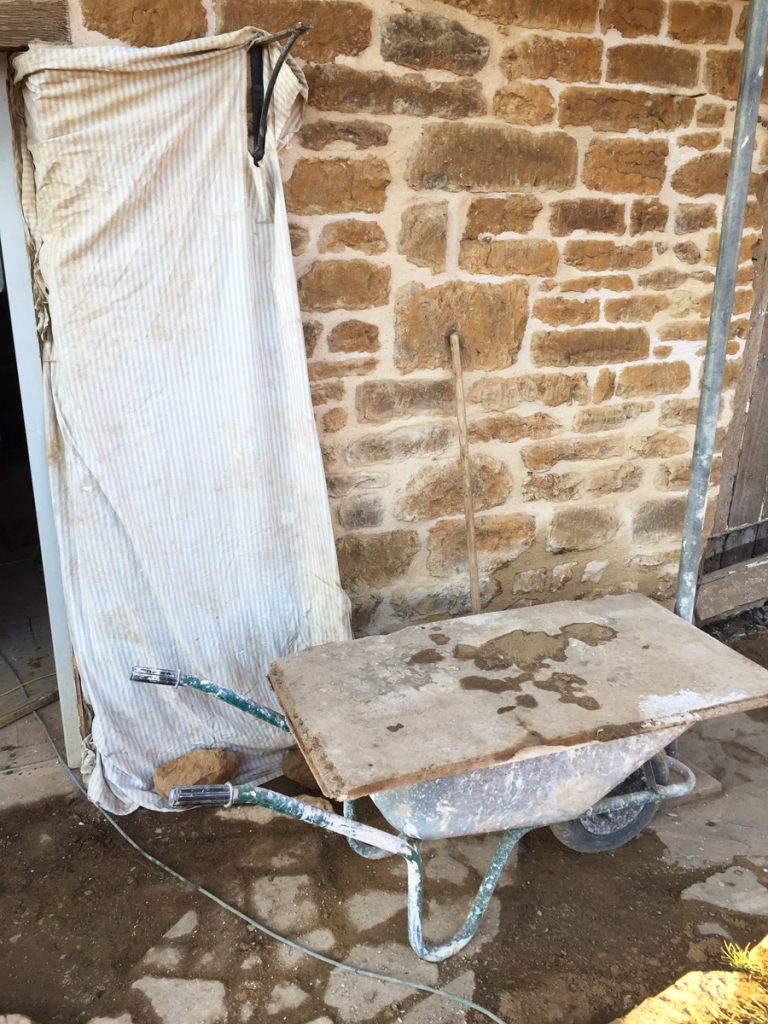 The lime pointing is covered for the night to protect it from drying out.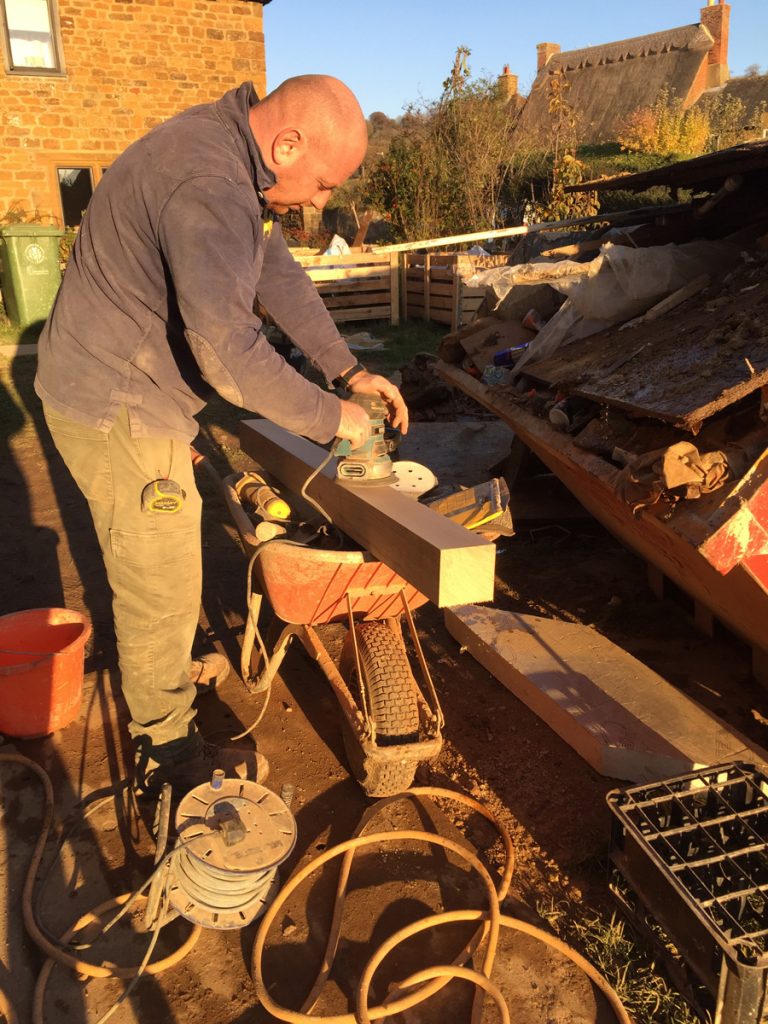 Dan shaping the oak post that is going to support the window seat in the sitting room. This is another one that we had left over from the dormer windows (the other one Dan used to create the balustrade at the top of the staircase).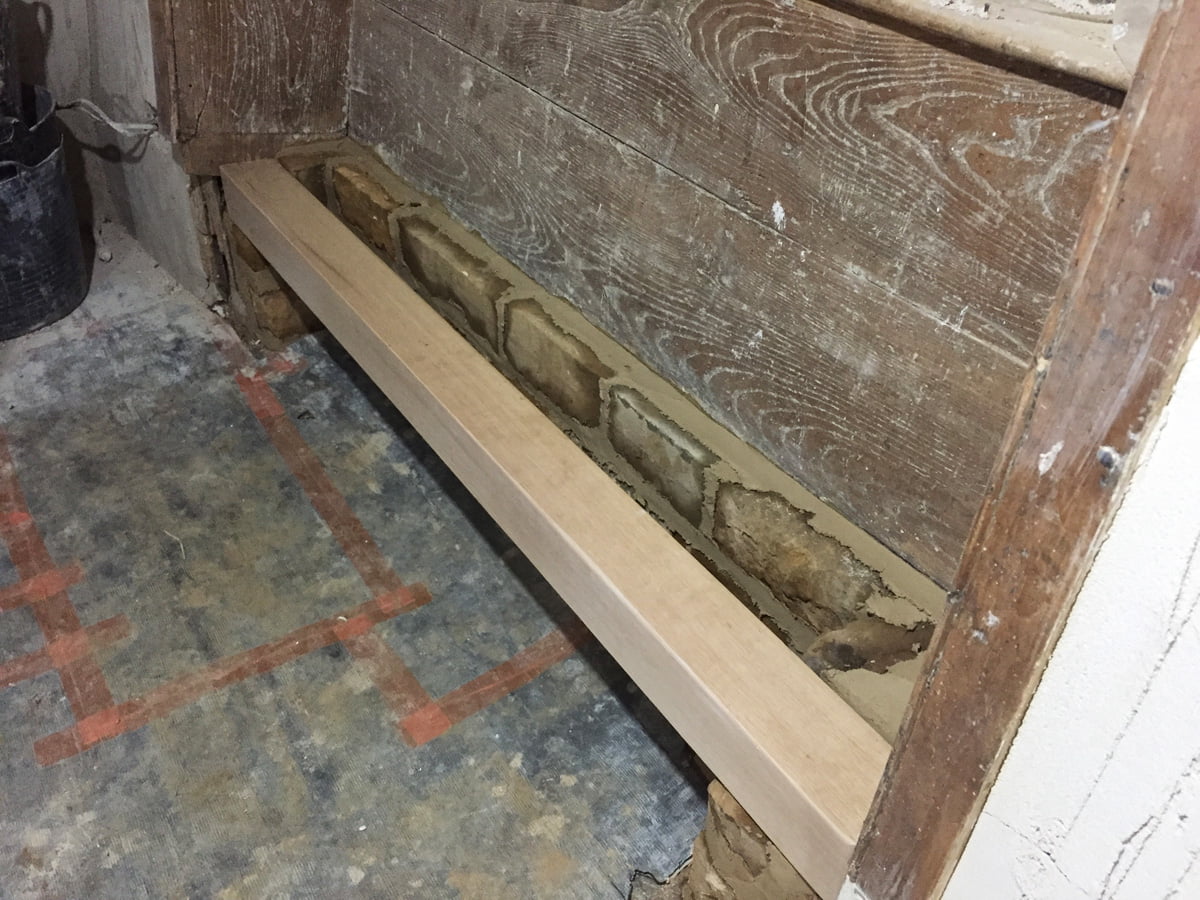 The oak post fitted to support the window seat.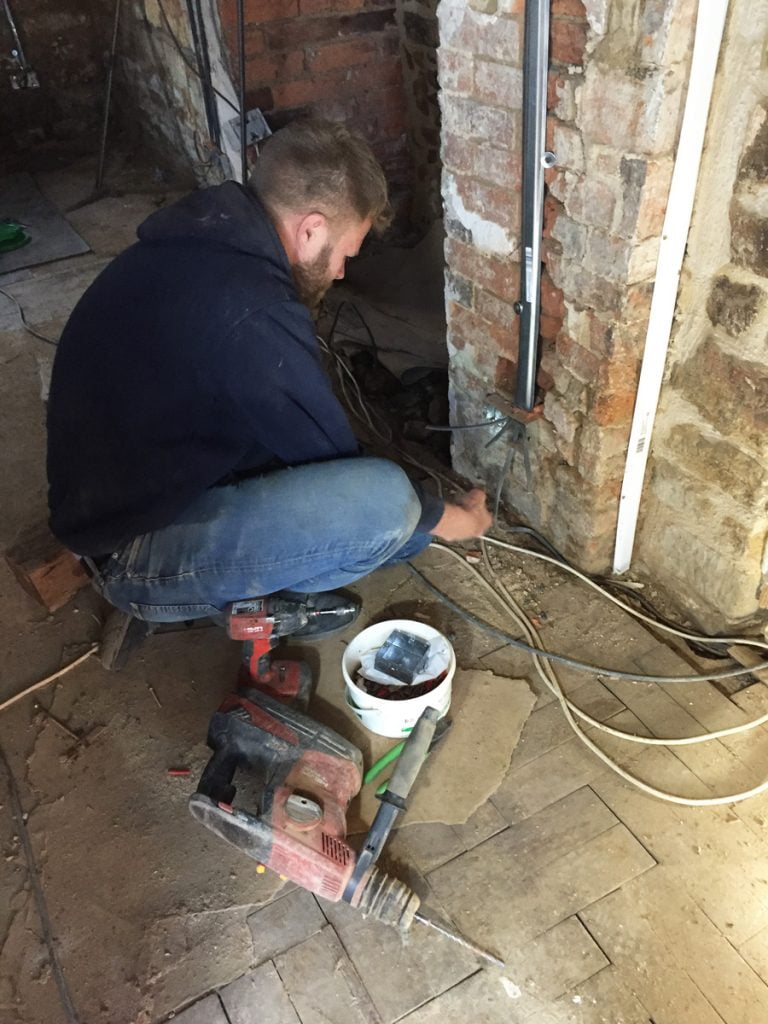 Sam finishing up the wiring in the dining room.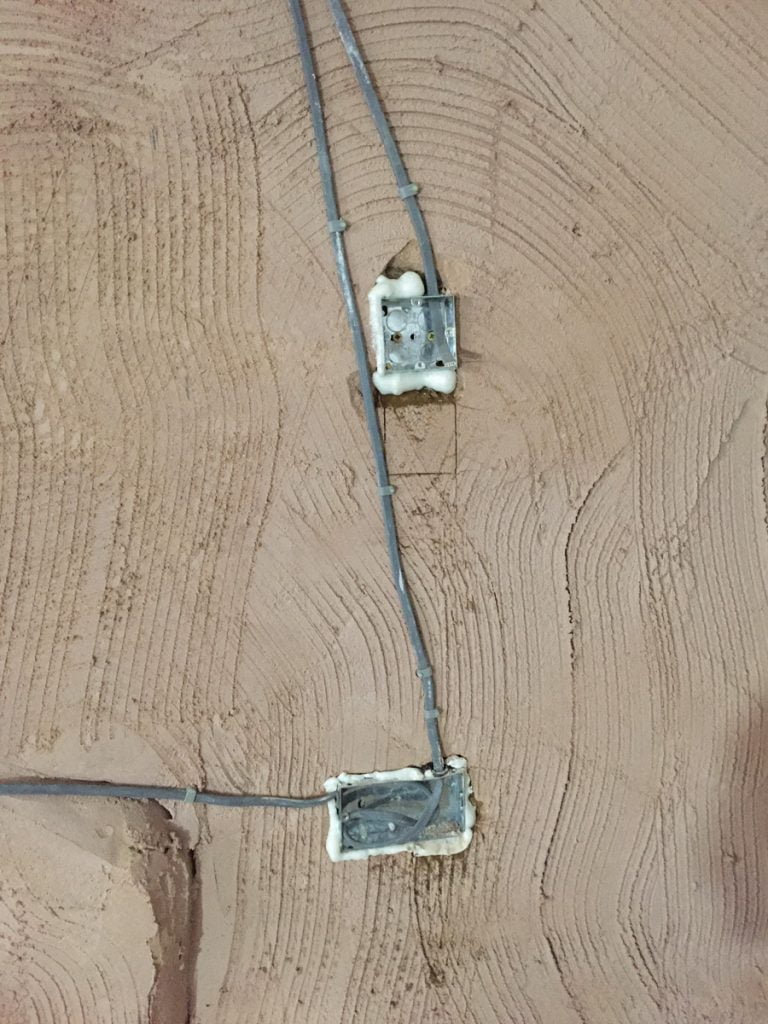 Switches and sockets in the attic end wall.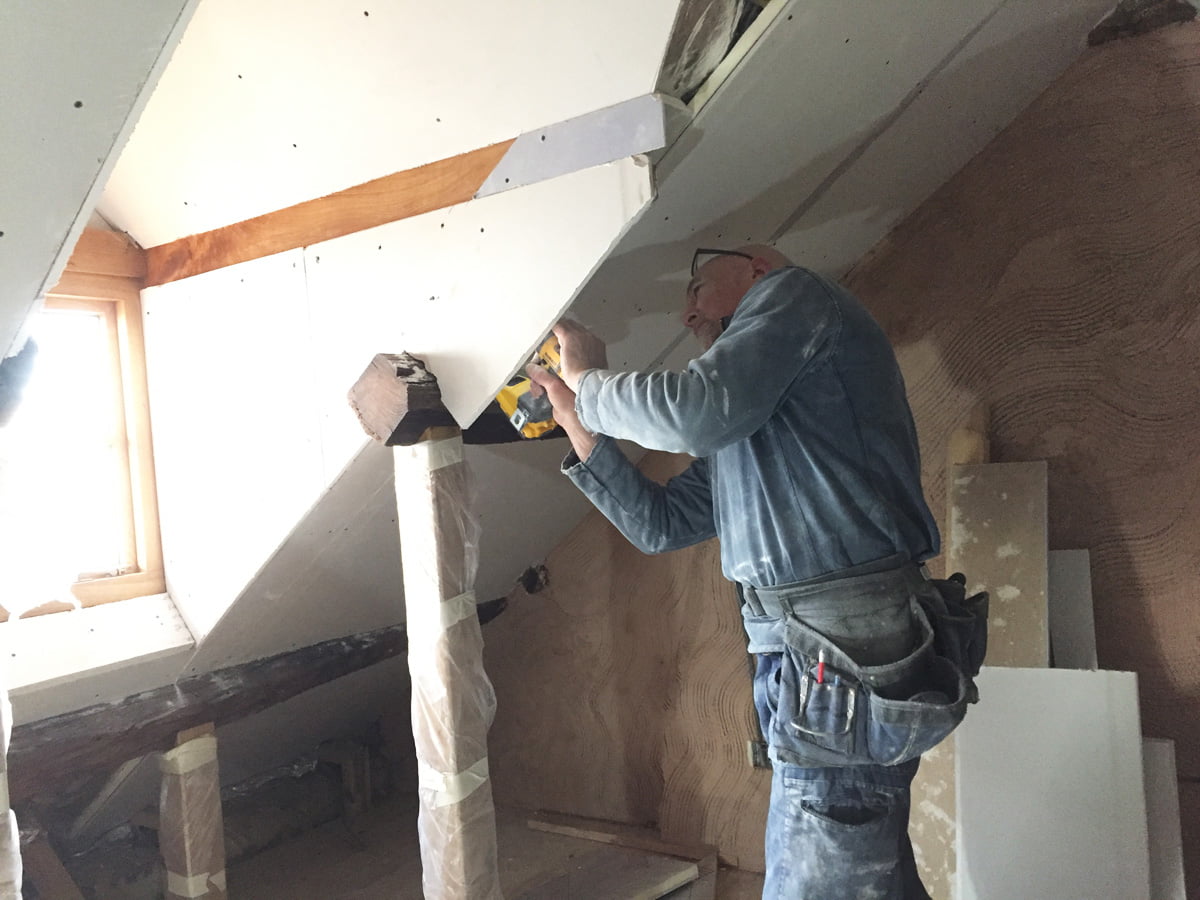 Alan finishing off boarding the dormer window, he is patiently fitting the plasterboard around the purlin at the edge of the dormer. This room been an epic task as nothing is straight or flat or easy to get to…