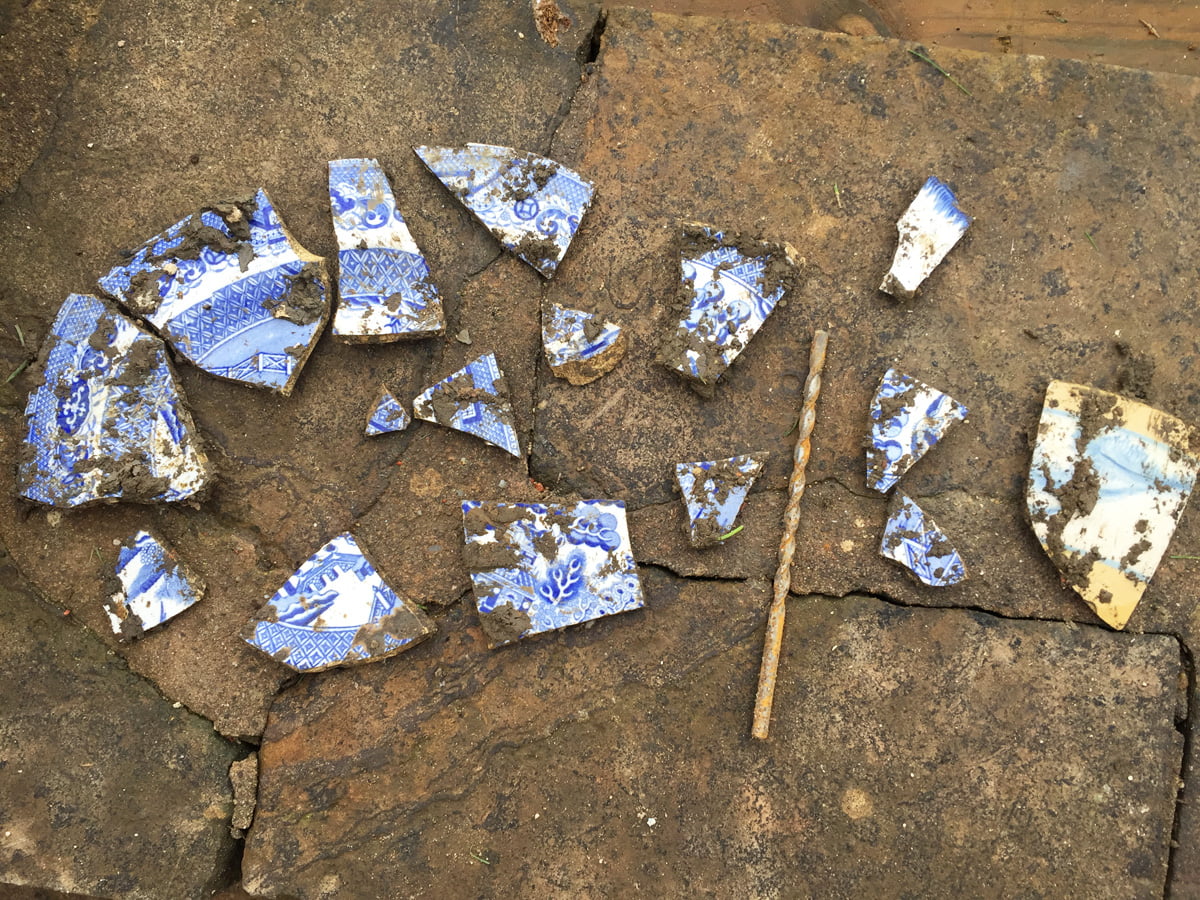 It was another cold and damp day with just George on site, but it is Friday, thankfully (Fridays do come around quickly at the moment). George is digging the trenches at the back deeper, the ground level outside is again higher than the ground level inside, not as bad as the front but it still needs lowering. He found a load of pottery all sitting together under the study window and most of it is from the same plate. This most likely would have been a kitchen window at some point in the last couple of hundred years, where any broken pottery would have literally been thrown out.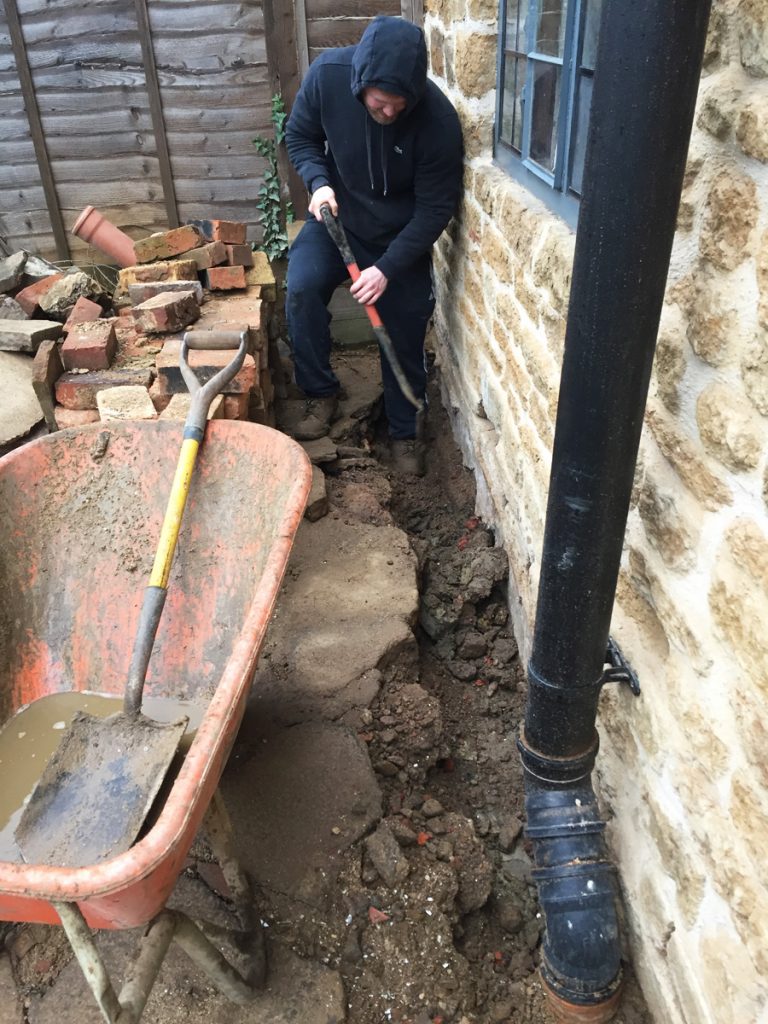 The trench under the study window at the back.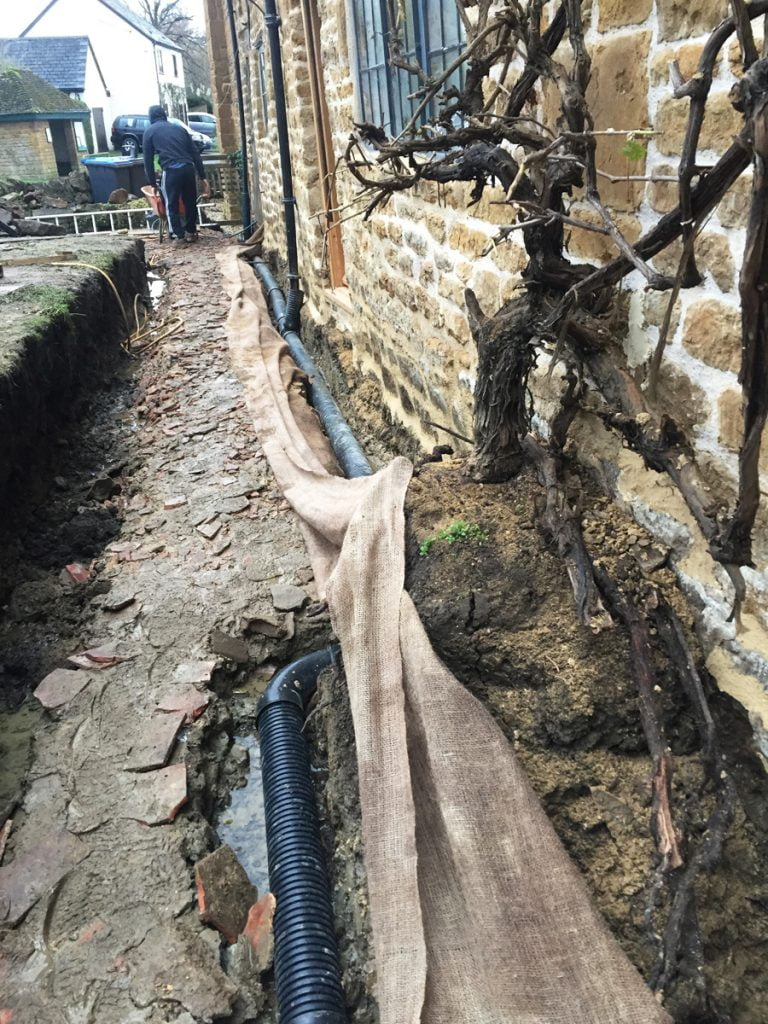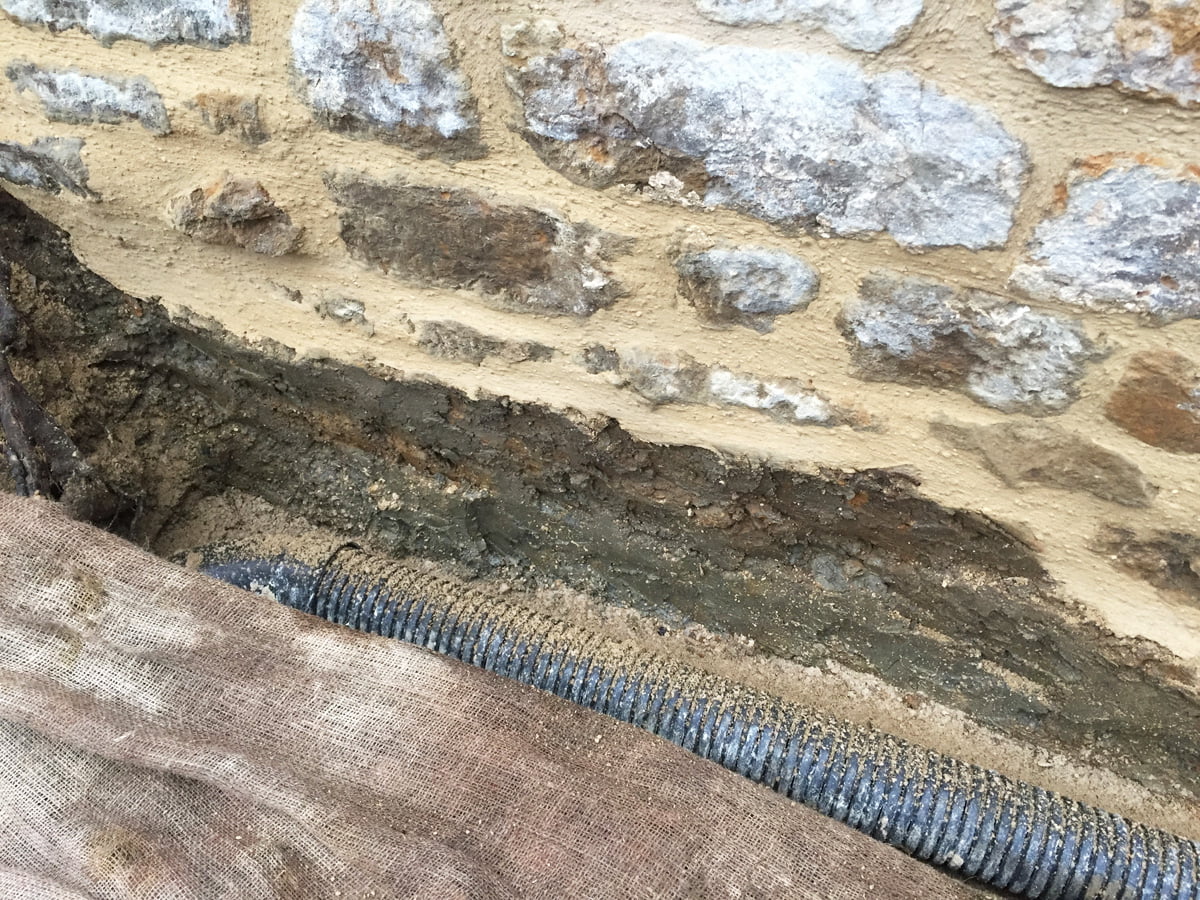 The bottom of the wall at the front where you can see the clay around the stone footings.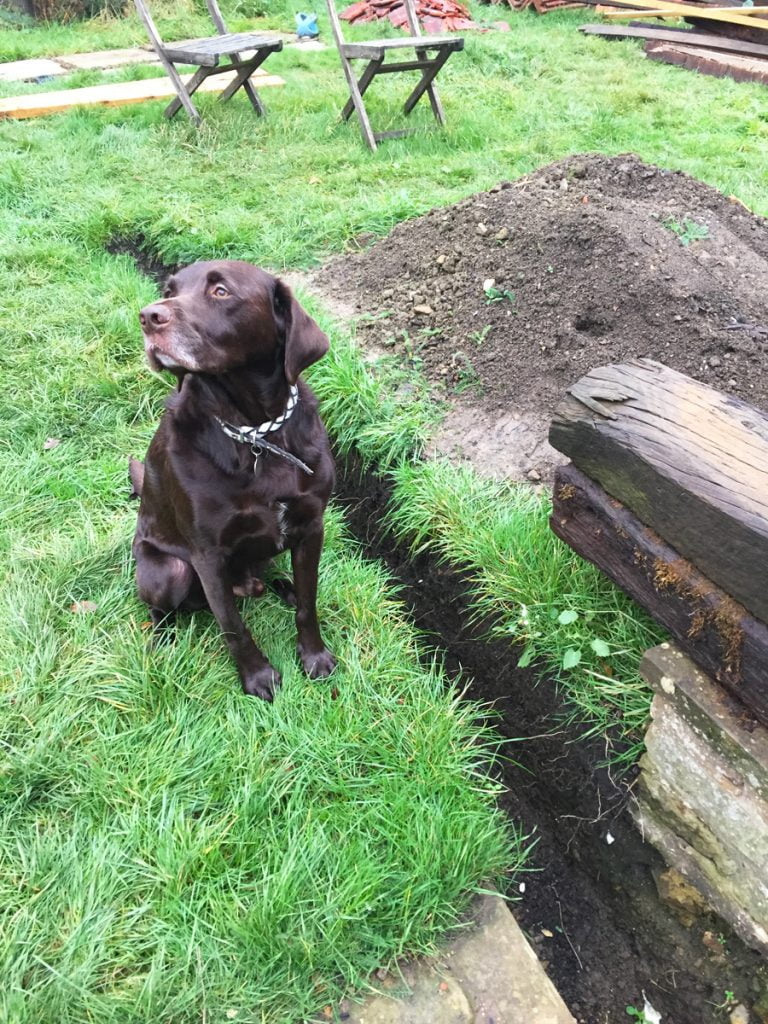 Jasper checking up on proceedings.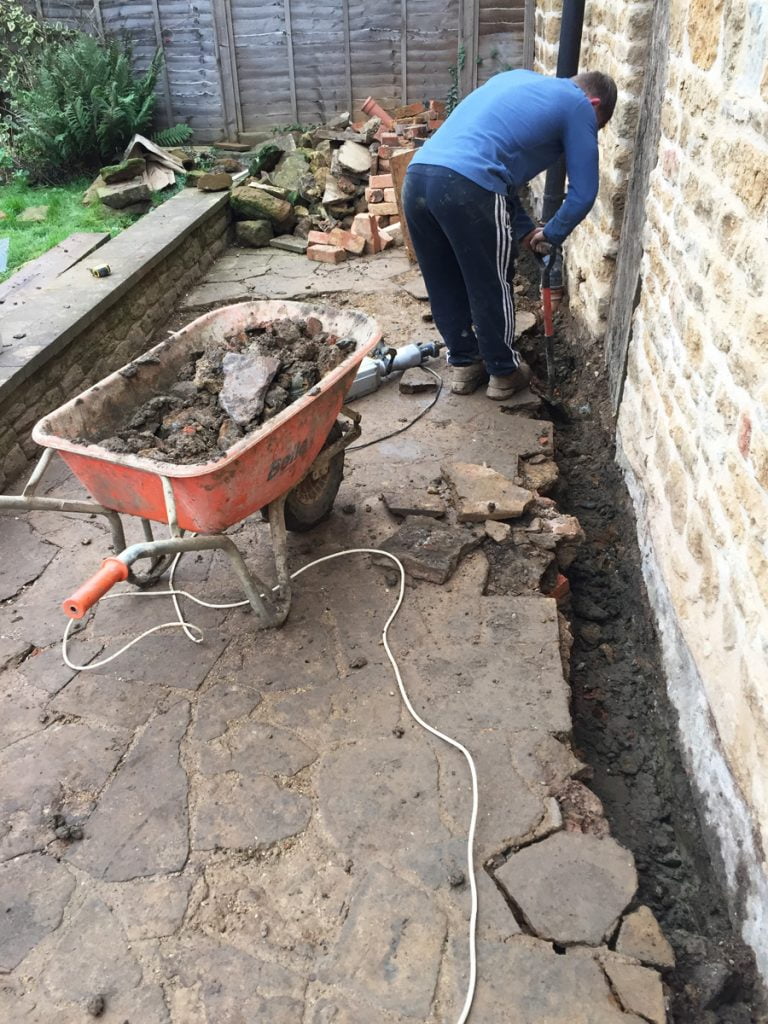 George hand digging the thick heavy clay. At least this is keeping him warm!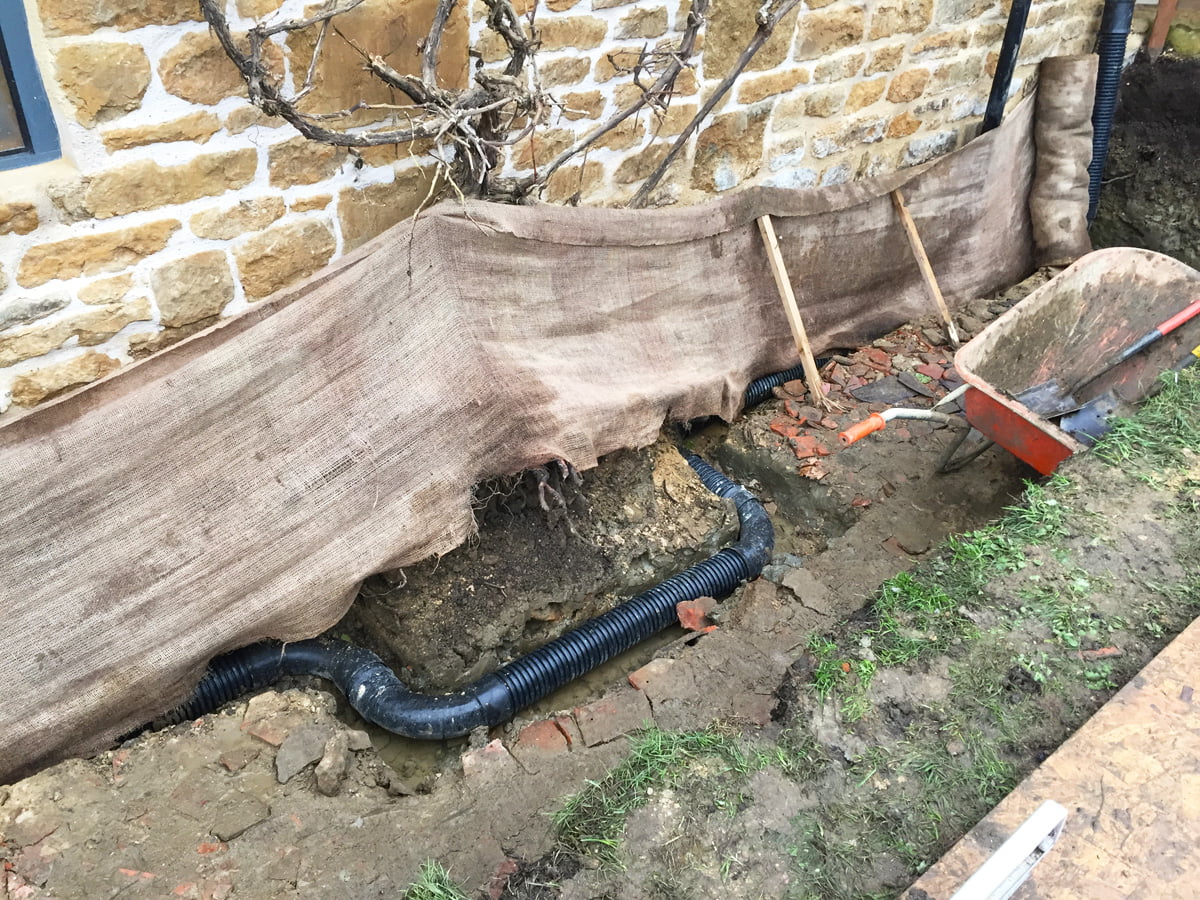 The pointing on the front of the house is still too wet to finish, so George covers it over with the hemp and leaves it until next week when we hope it is a little drier.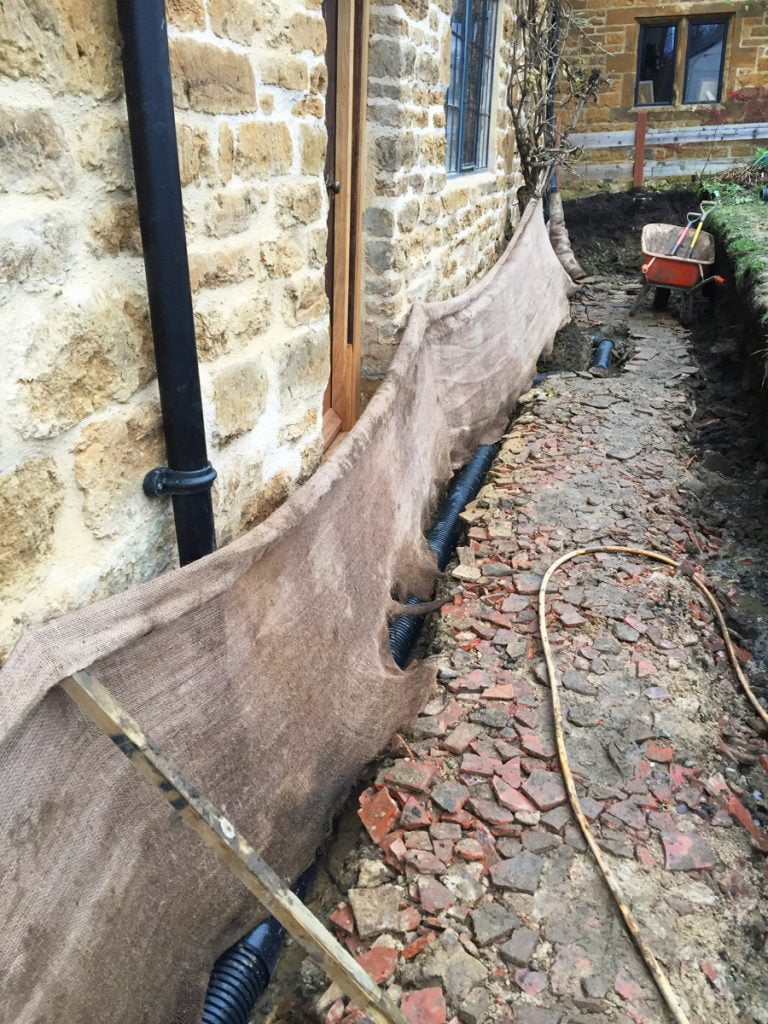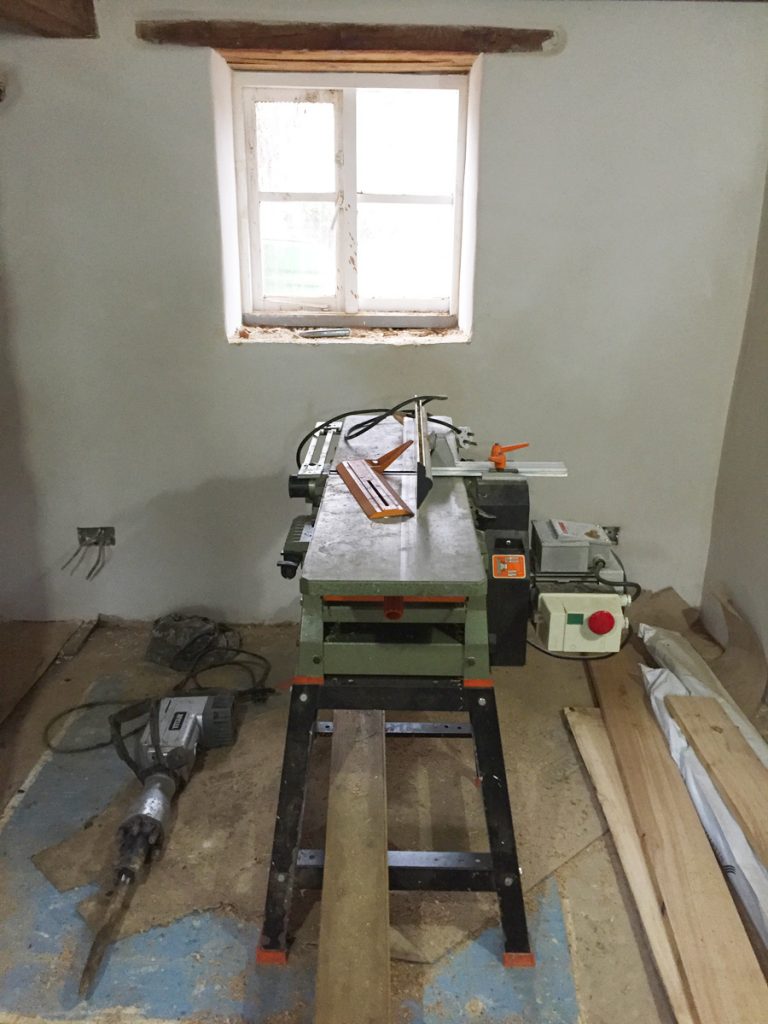 New toys.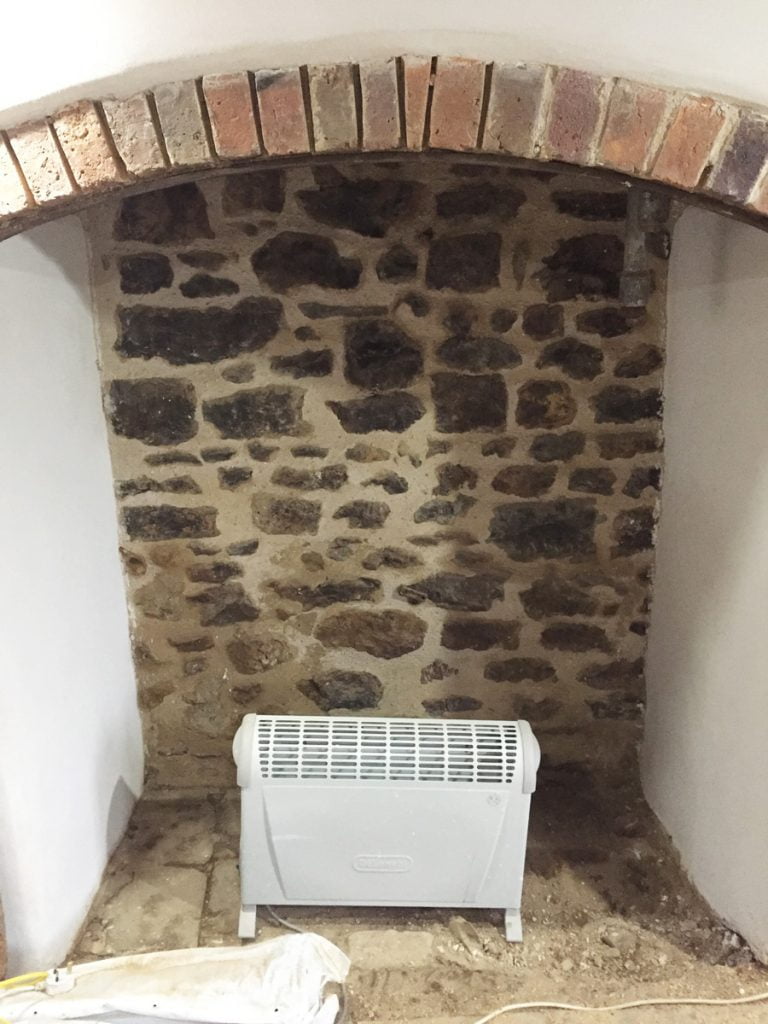 To attempt to dry the plaster out and lessen the condensation on the windows in the mornings, we have two fan heaters working 24 hours that we move around the house each day.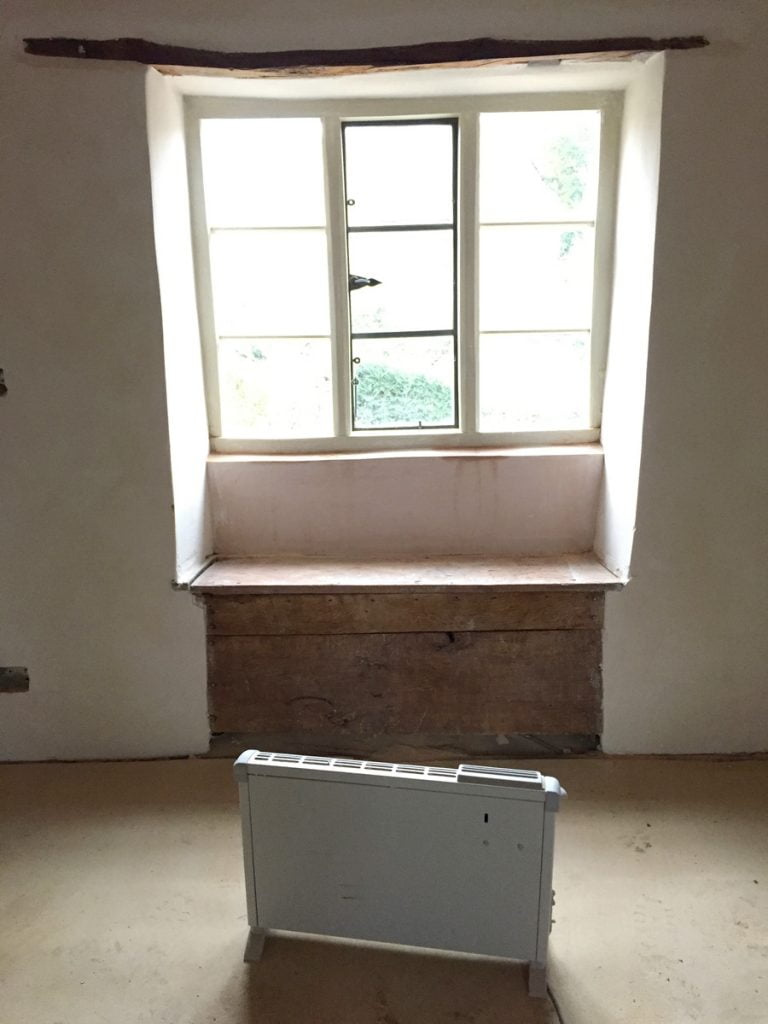 It is so cold at night at the moment that the condensation in the mornings is really bad, even with the heaters. You can see where it is dripping down the plaster here. One of our neighbours (who is a builder) stopped by as I was drying off the windows this morning and told me to definitely get a dehumidifier, so I have hired one from Brandon Hire Station in Oxford. Unfortunately as I was on the phone to them ordering it, their last dehumidifier got hired out, so I shall have to wait until Monday now.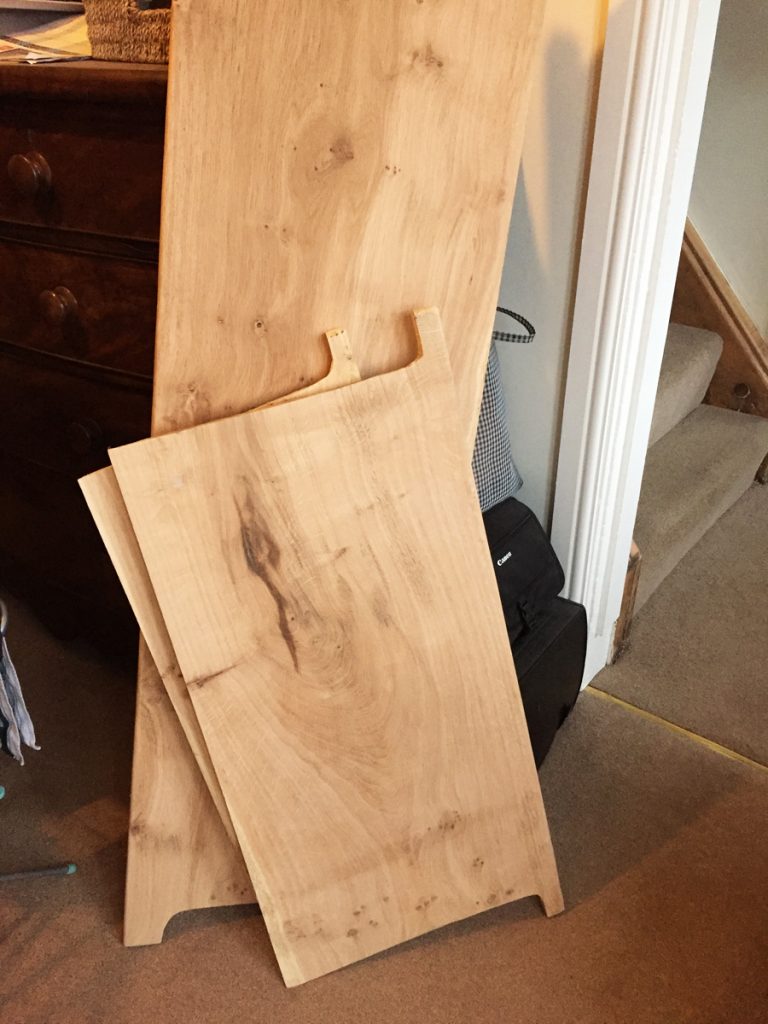 Nearly all the oak window seats have now been made and have been moved to our warm, dry house next door. These 4 are waiting to be oiled and there is one more yet to be made.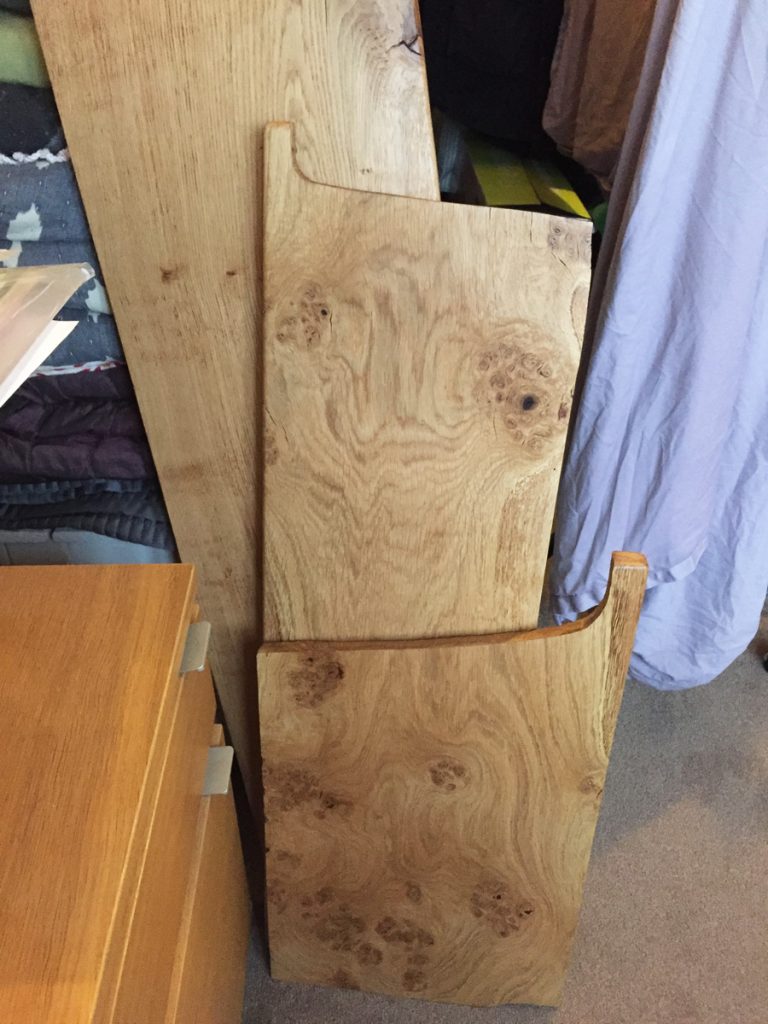 These three window seats are already oiled and looking beautiful, one for the sitting room and two for the landing (with the burrs in).