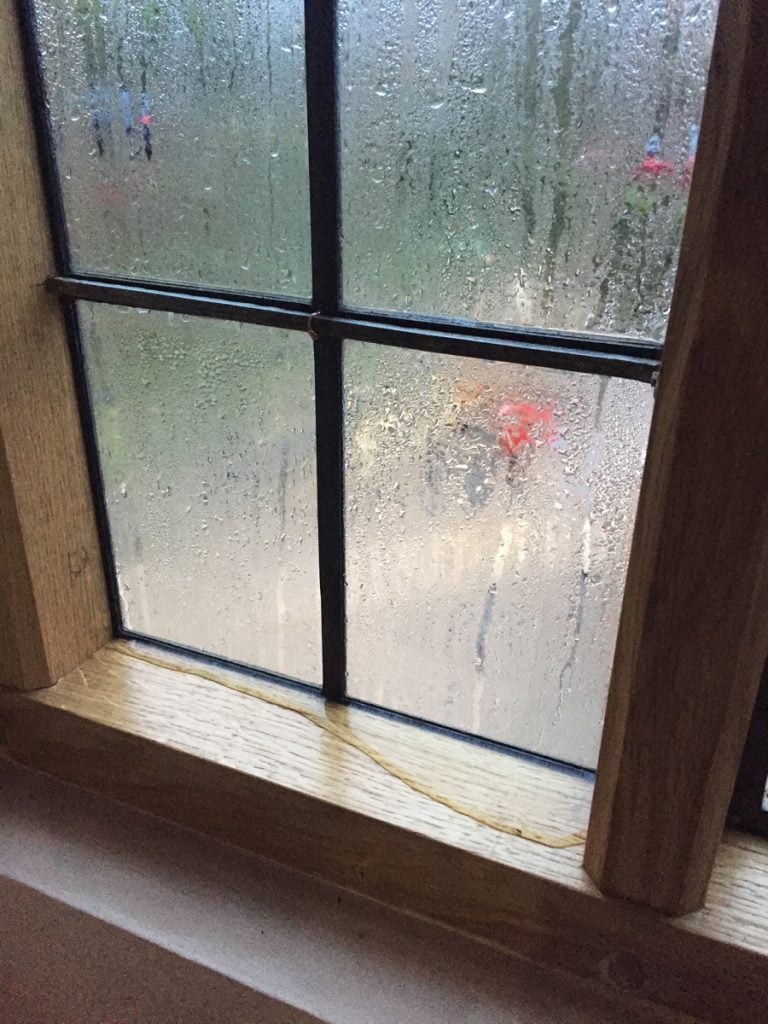 Every morning I have to mop up the condensation on the inside of the windows which is caused by the moisture coming out of the plaster on the walls. It is better this week than last week, but not by much! We have 2 small fan heaters on all day and night in the house, but they aren't making much of a difference. I think we may have to hire an industrial dehumidifier for a couple of weeks…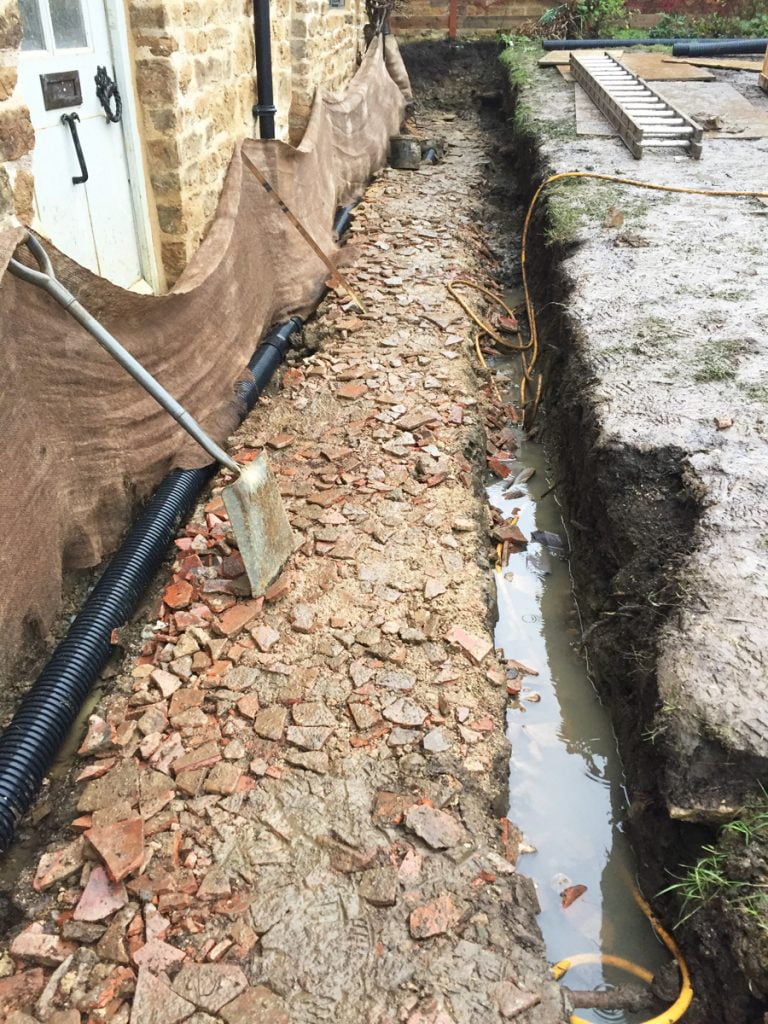 Today it has rained non stop. All. Bloody. Day. And it's cold. The lime pointing on the bottom of the walls is still not drying so George is knocking it back as much as he can, but it needs to be drier to be able to finish this. So it gets covered up with the damp hemp fabric for another night. We also now have a ditch full of water thanks to the rain.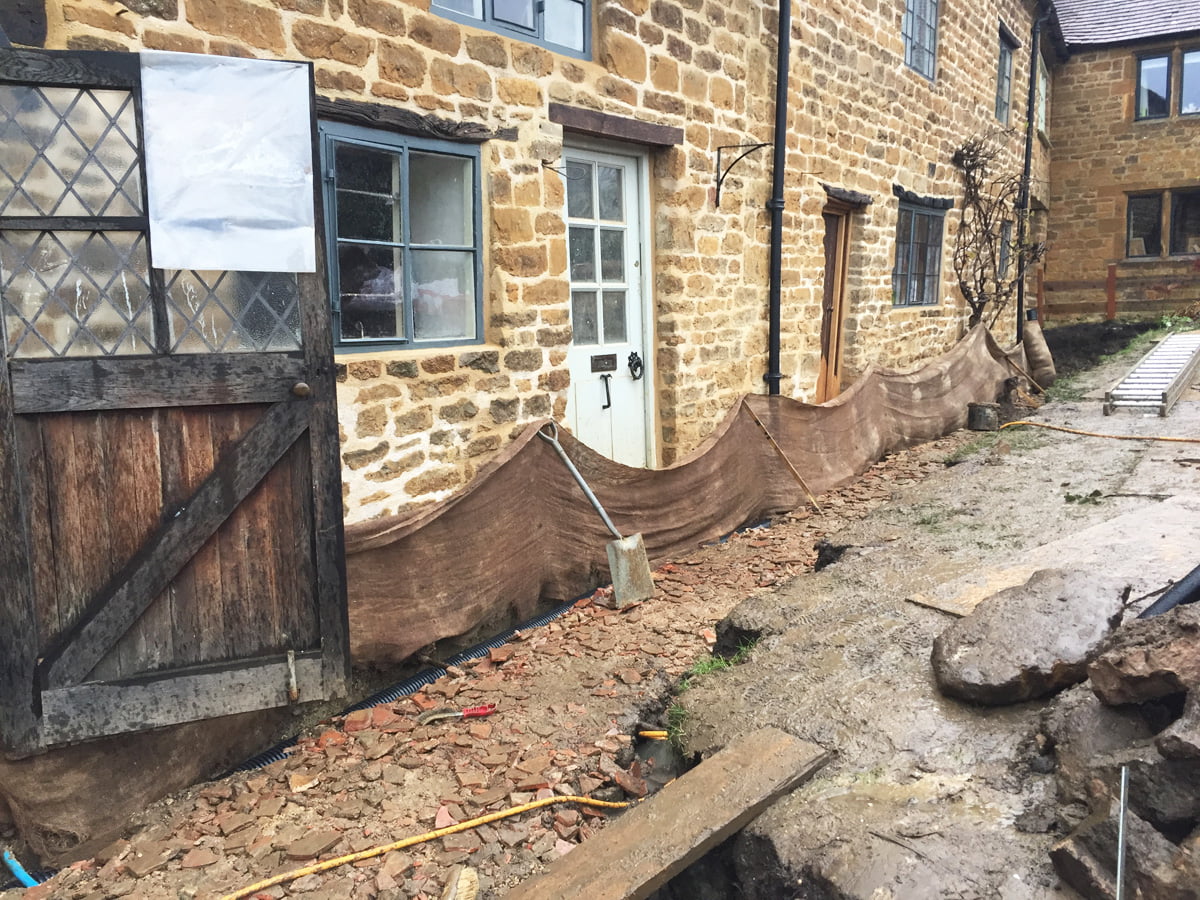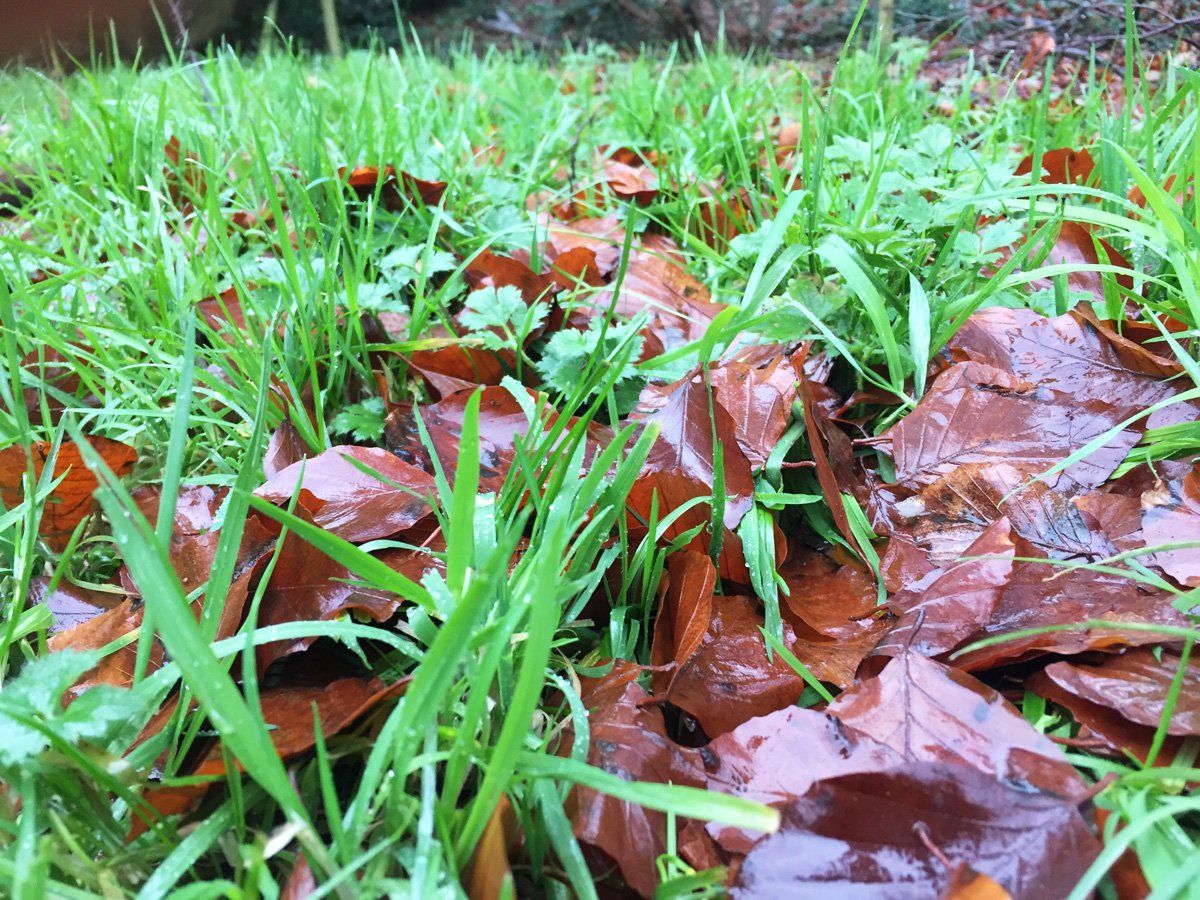 The morning dog walk was bloody wet. Jasper loved it, I didn't due to leaky wellies.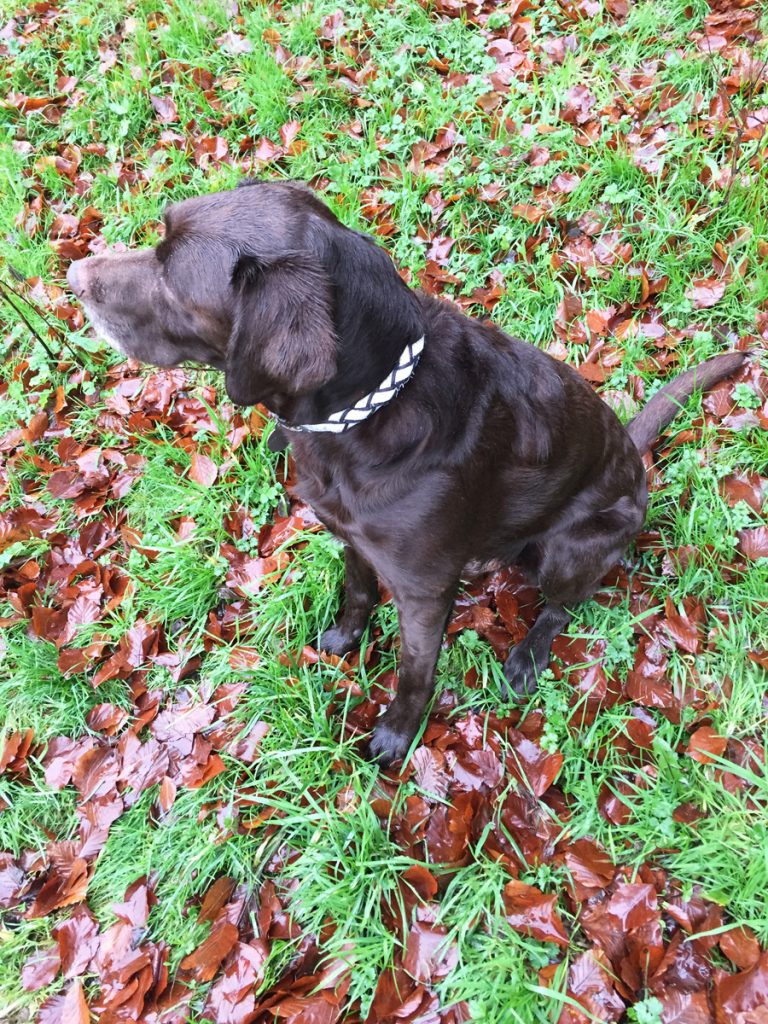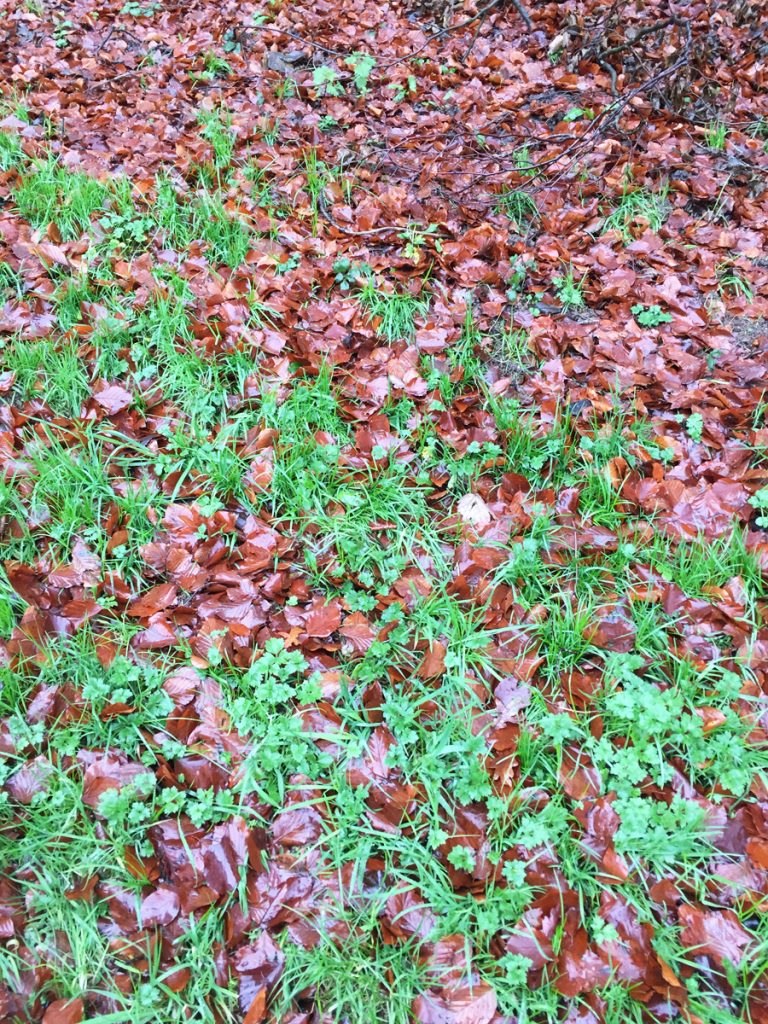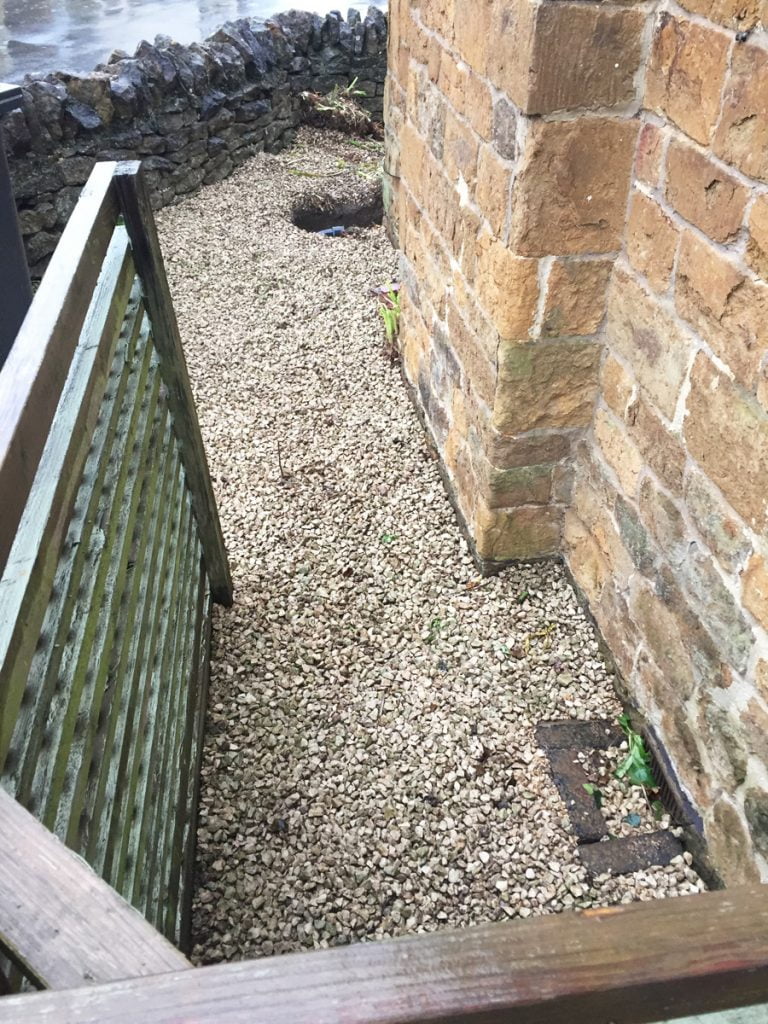 George is on his own today but he is doing what he can without Tom. He has filled in the land drain on our neighbours side, but left the very end where the rubber coupling needs to join in to the existing drain.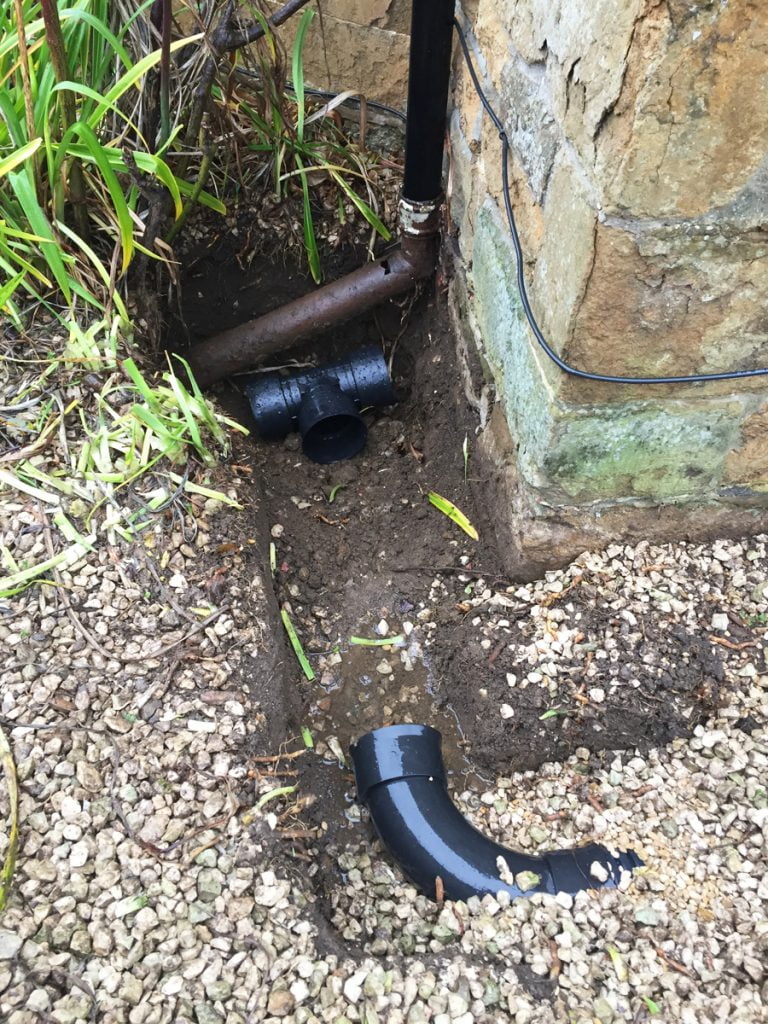 The corner on the neighbours side that will be finished when Tom returns.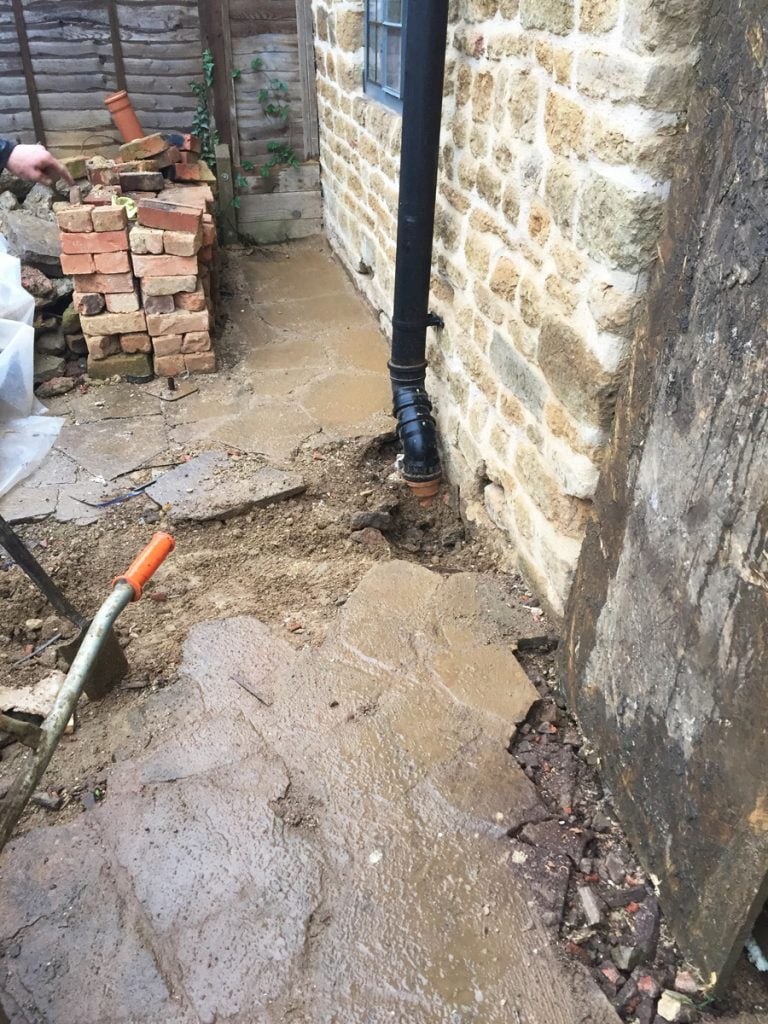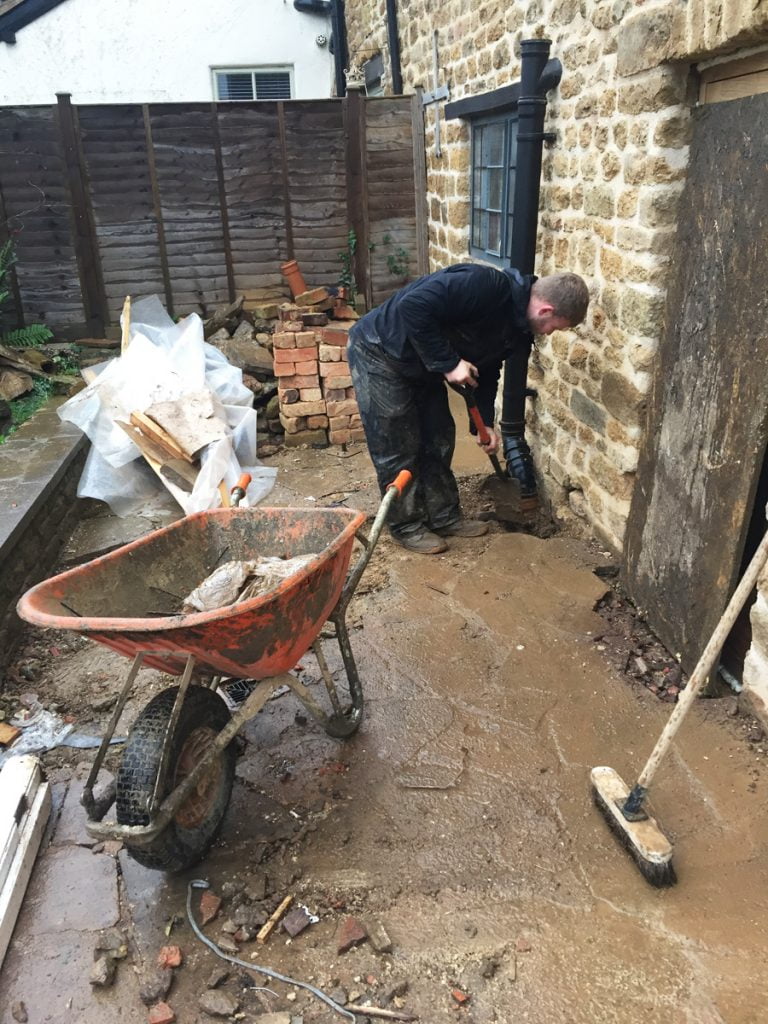 George has moved into the back garden and started digging out the hole for the land drain here. It doesn't need to be as wide as the ditch in the front, just the width of the drain pipe plus a bit more for now. This side of the house is where phase 2 building work will be happening (kitchen extension), so there is little point in doing anything to a finished state in the garden here. This stone patio can stay for now.
George has worked so hard and got utterly soaked today. 'Character building' Tom would say, so I bought him some beer. It's not a Friday but he definitely earned this today!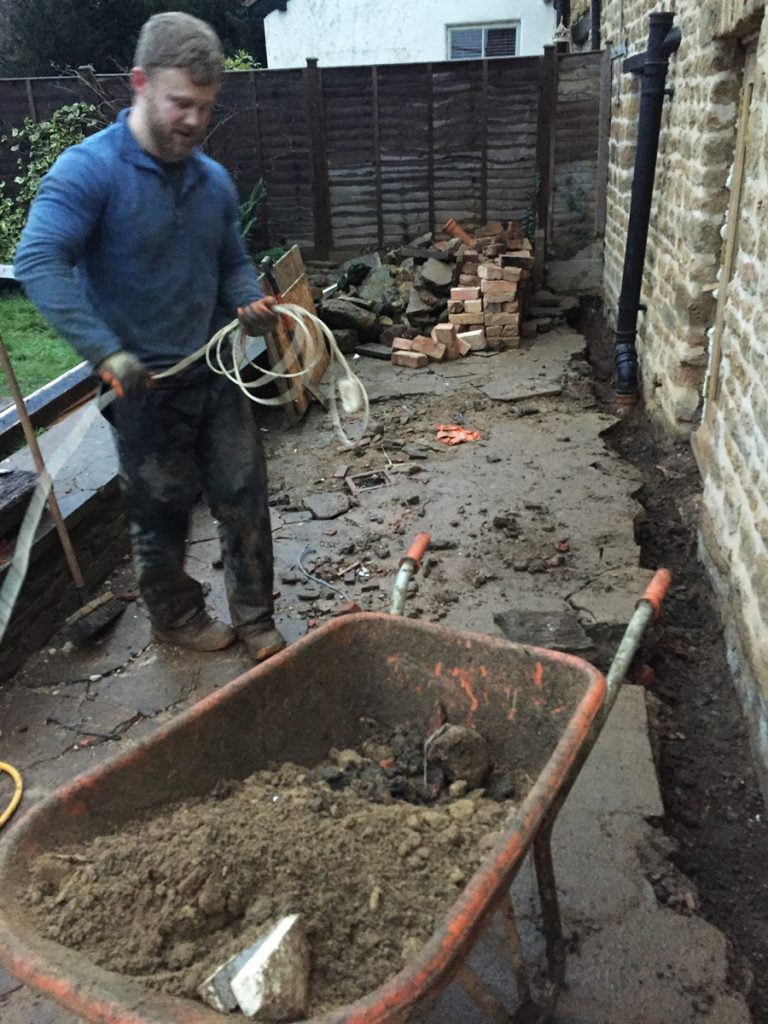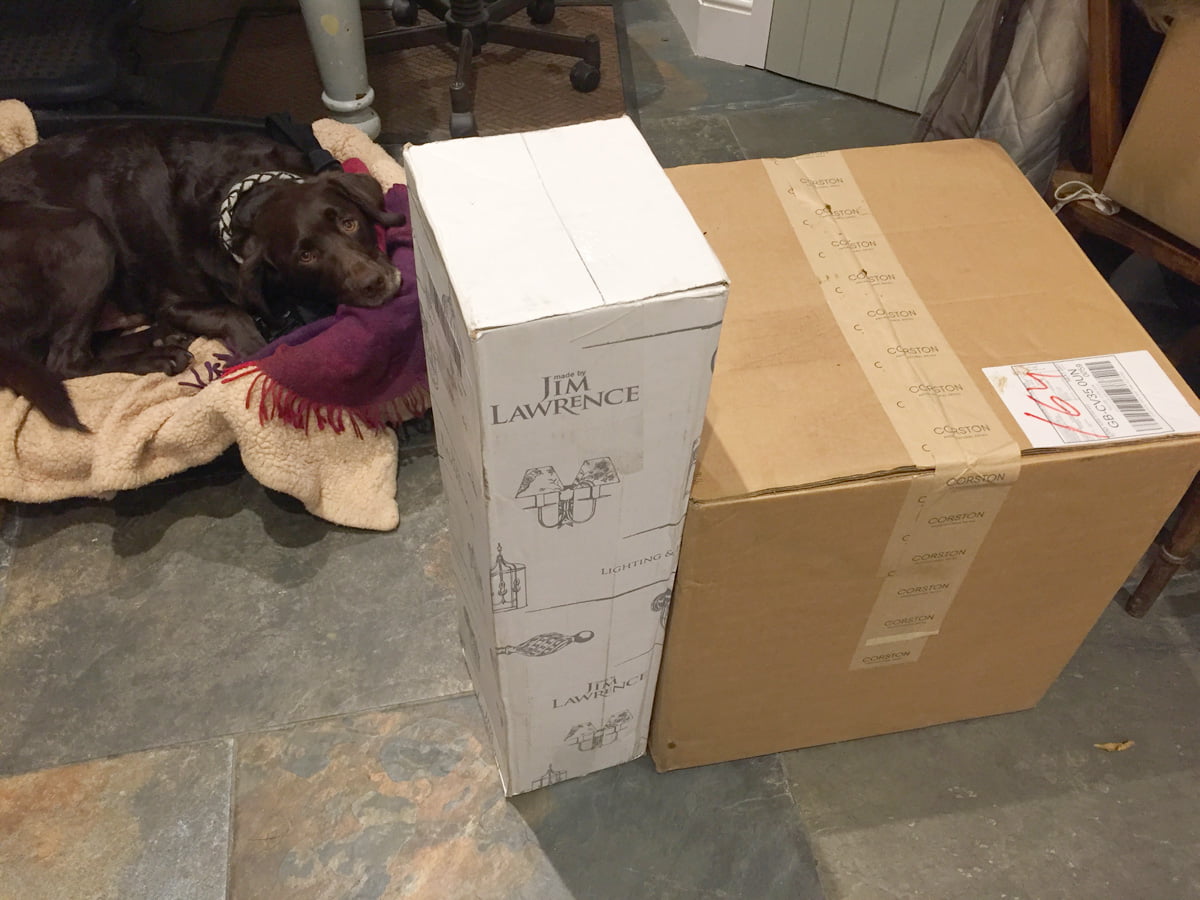 I have been waiting for a couple of days for these parcels, one is our internal door hinges, the other is ALL the electric sockets and switches from Corston Architectural Detail and is very heavy indeed (they are all brass). Super excited about seeing these…!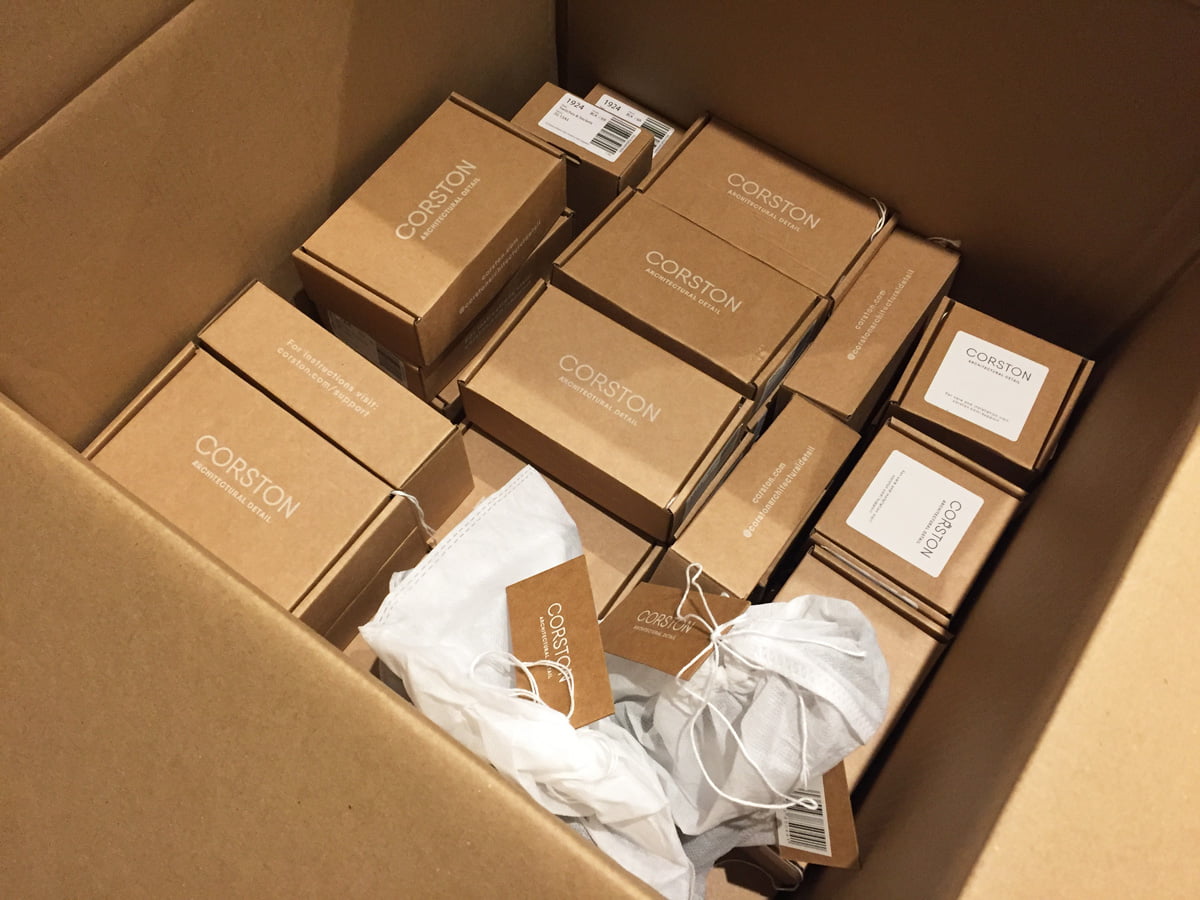 10/10 for environmentally friendly packaging Corston, no plastic in sight!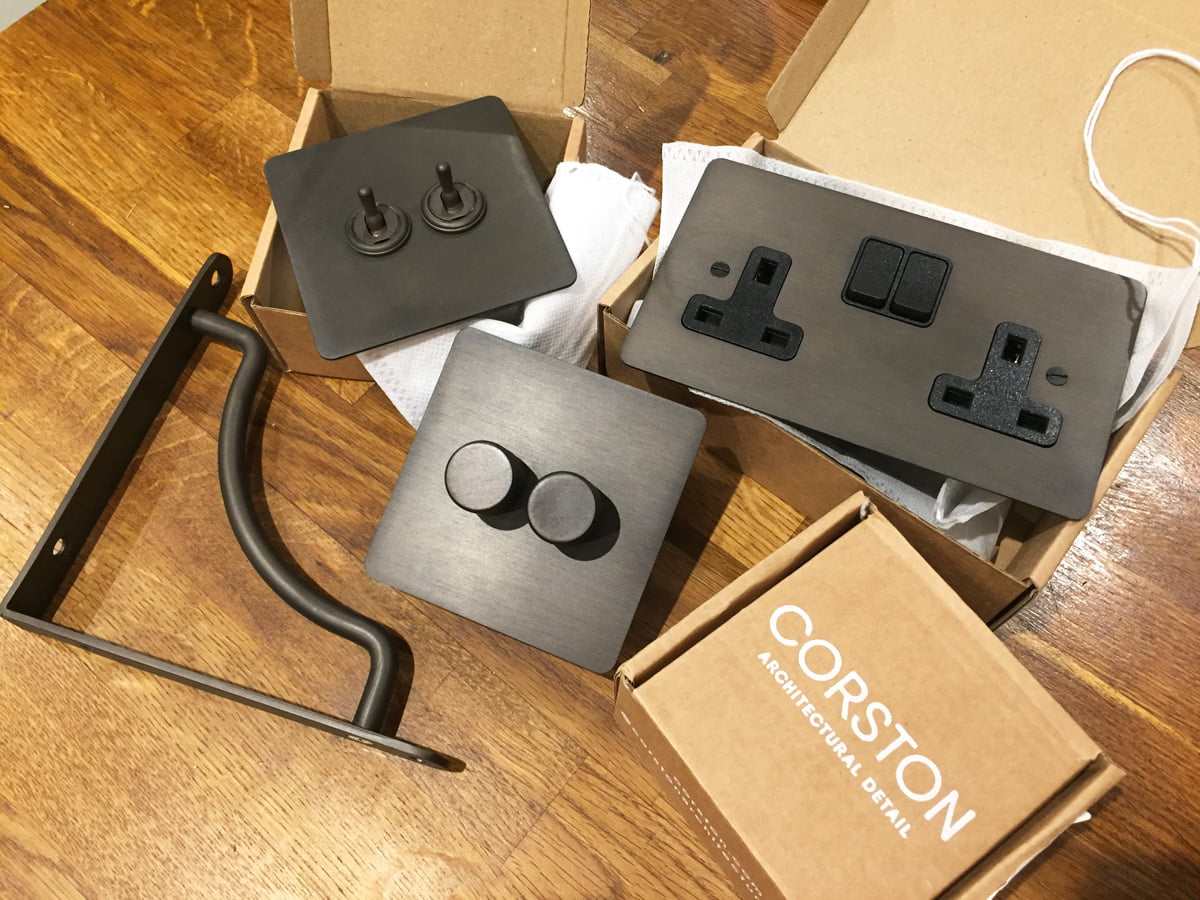 I am not disappointed, these are going to look fabulous. We also ordered shelf brackets for the bathroom from them and they match the switches and sockets exactly. Very smart.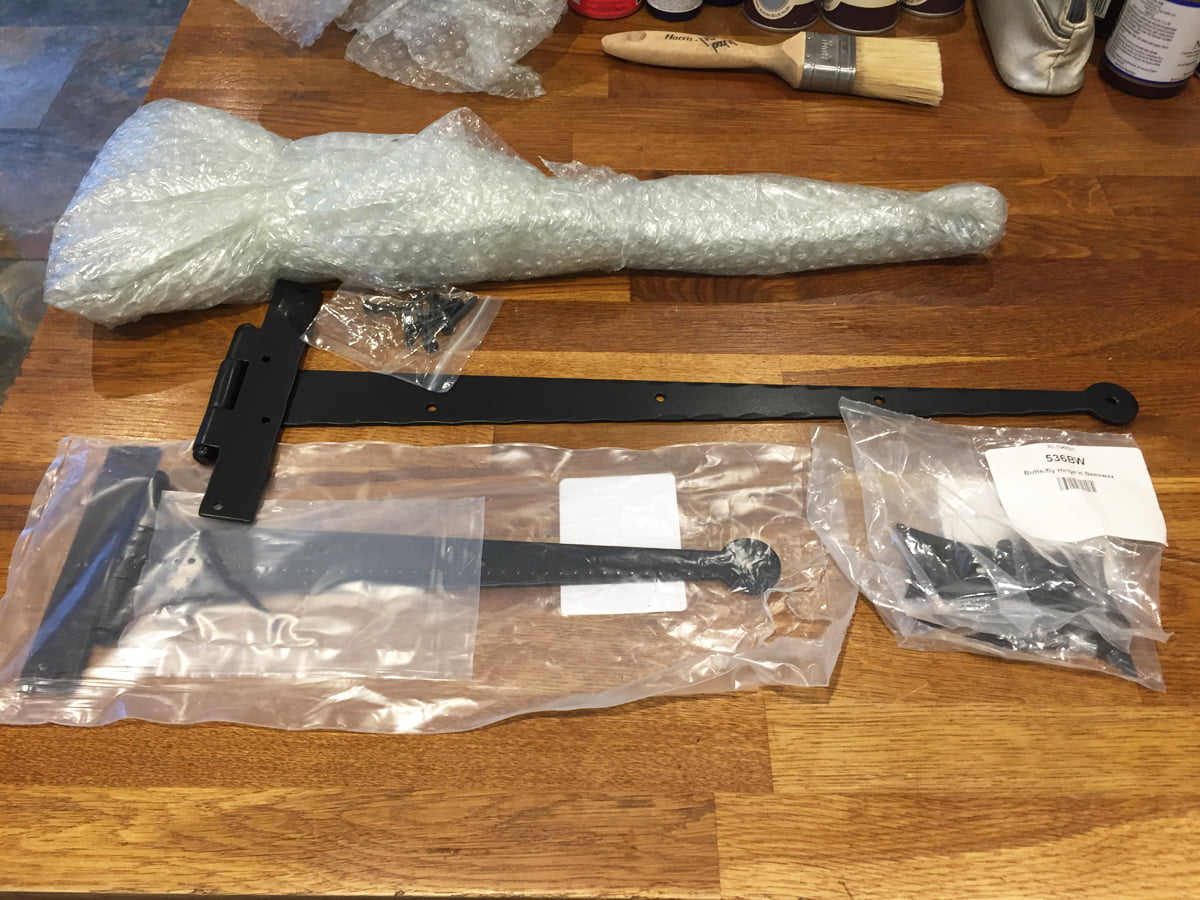 Oddly I only have 3 hinges in the box from Jim Lawrence yet I ordered 6. I then realise they didn't come in pairs as I thought they would. Arse. Need to order more which also makes them twice as expensive as I thought they were!