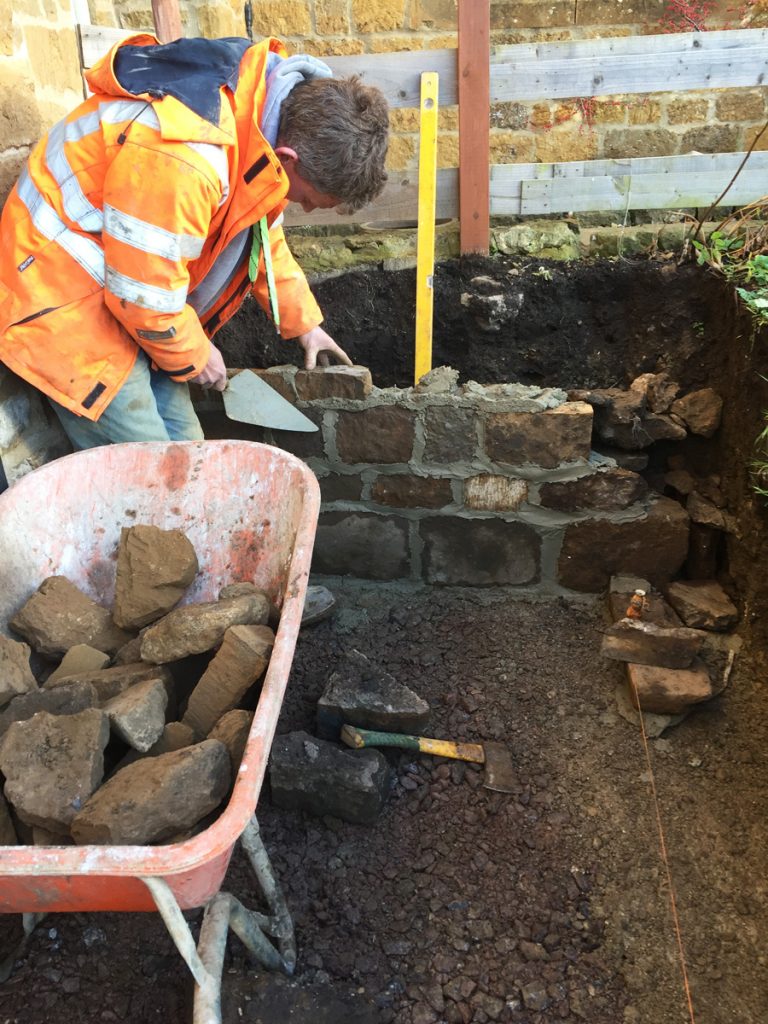 Tom is building the retaining wall for the front garden, another exciting point as the garden will look less like a building site and more like a garden again.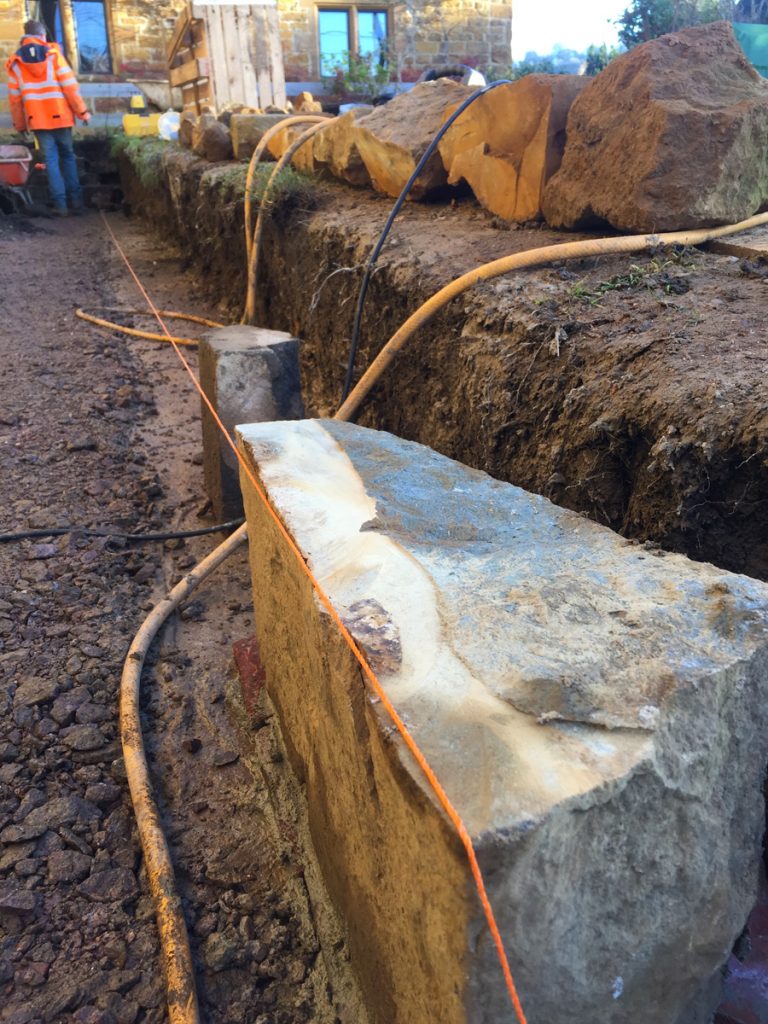 A huge piece of the Hornton blue that Tom cut yesterday. You can see how hard it is from the marks made by the angle grinder.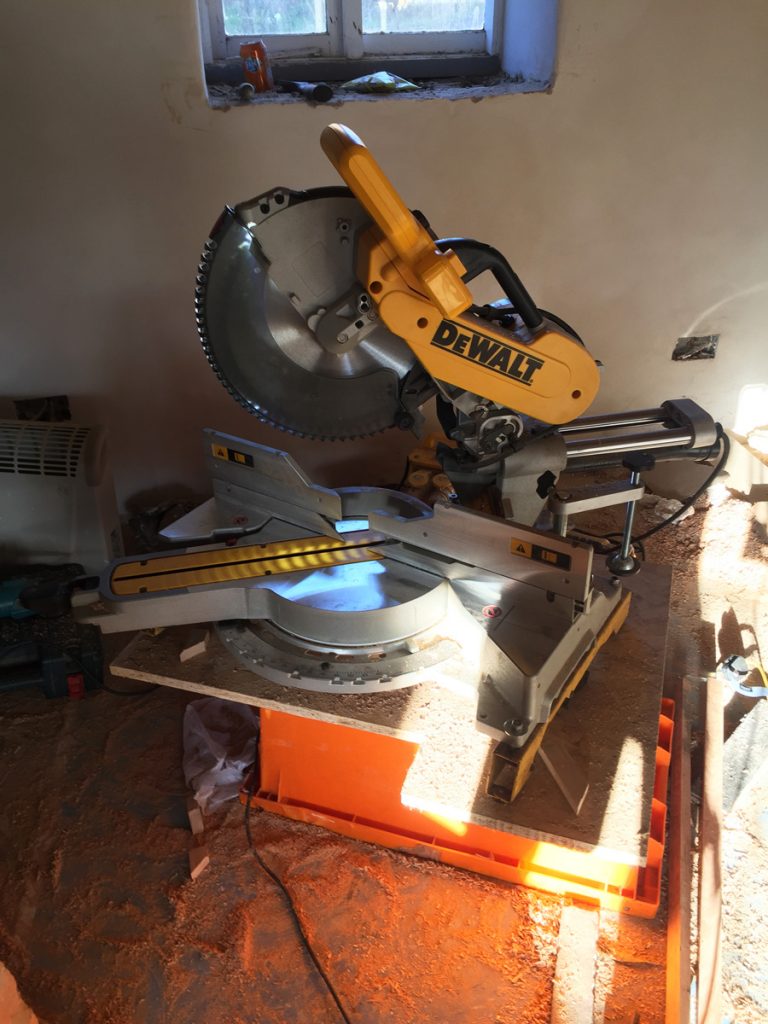 Dan is cutting the oak architrave for the bathroom door with this big monster.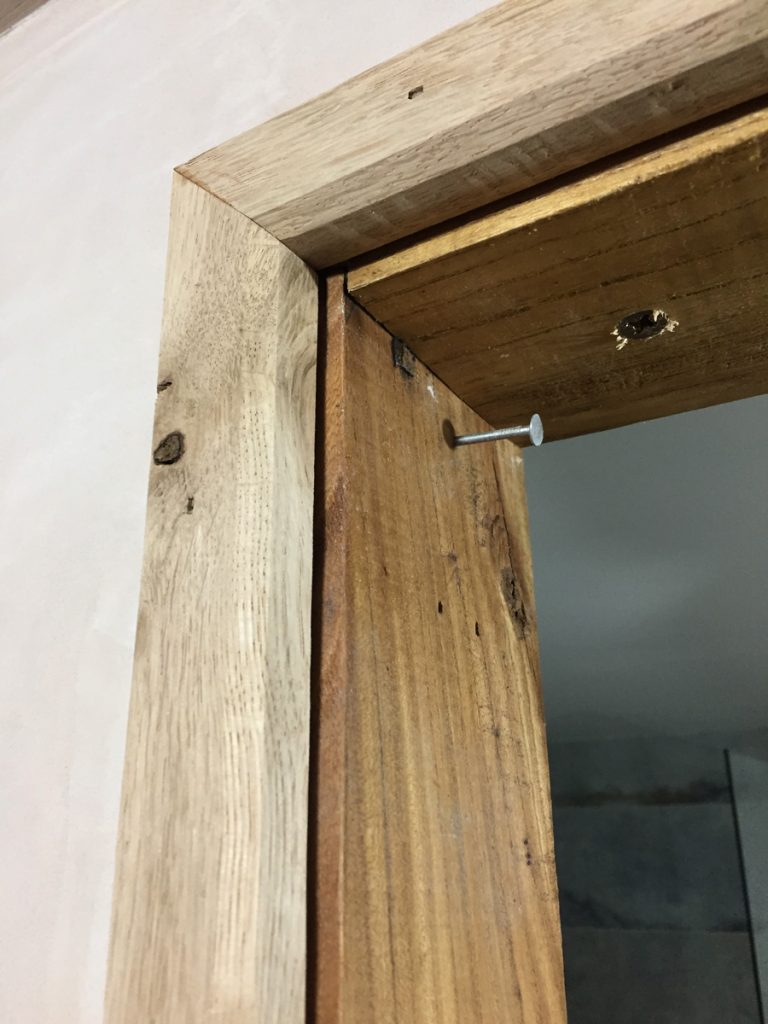 The new oak architrave with old elm. Once oiled they will match.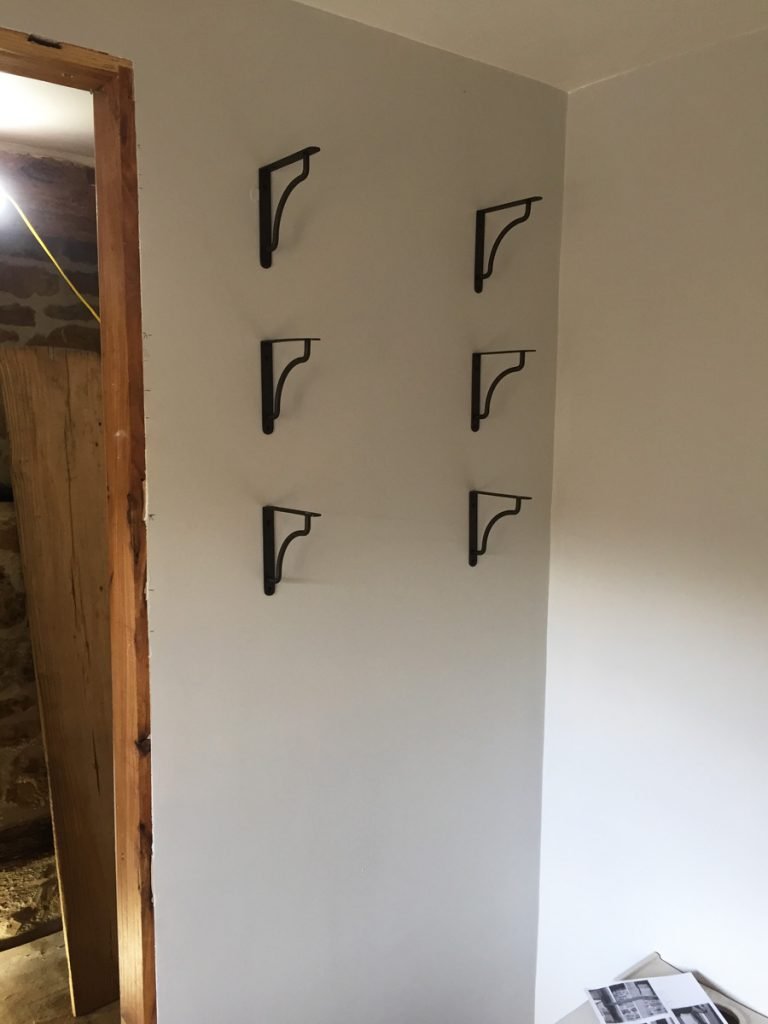 More bathroom shelves! The brackets are up and the shelves are being made out of more old elm floorboards.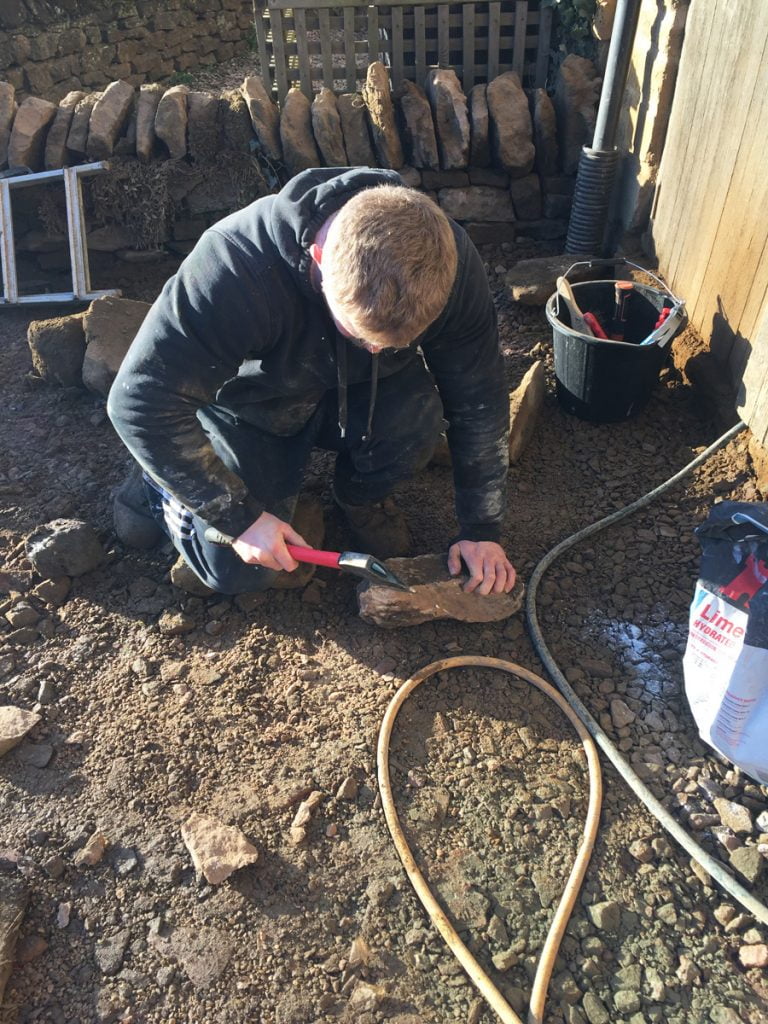 George cleaning and tidying up the old stone ready for Tom to use in the wall.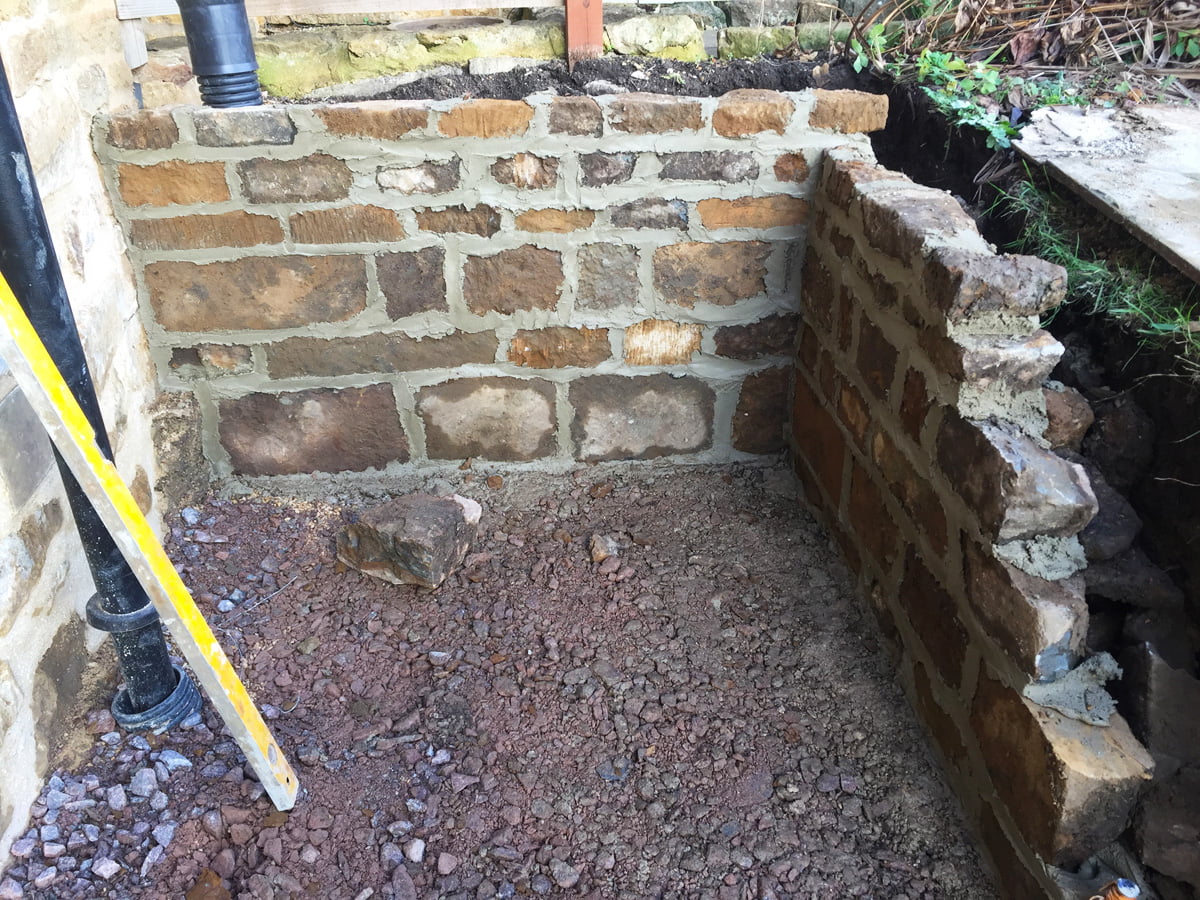 In between us and our neighbour we are having a flower bed built into the top of the wall so we can grow a lovely wall of flowers.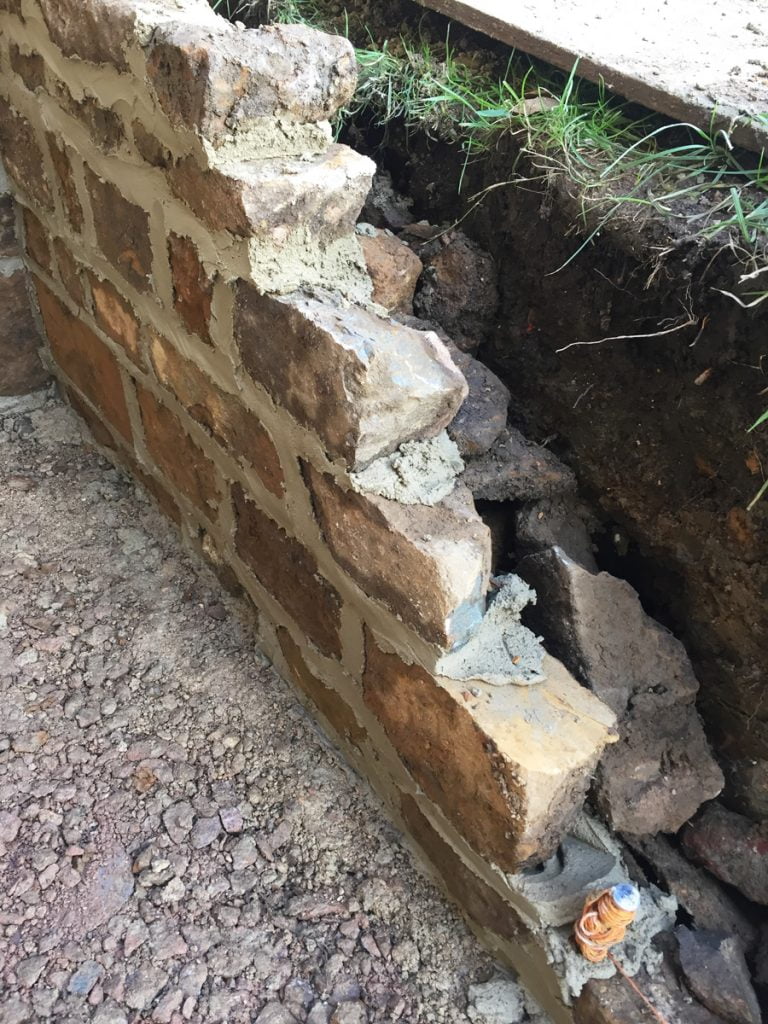 The rest of the wall is being filled in with big chunks of stone, pieces that are no good for the faced wall, so nothing is getting wasted.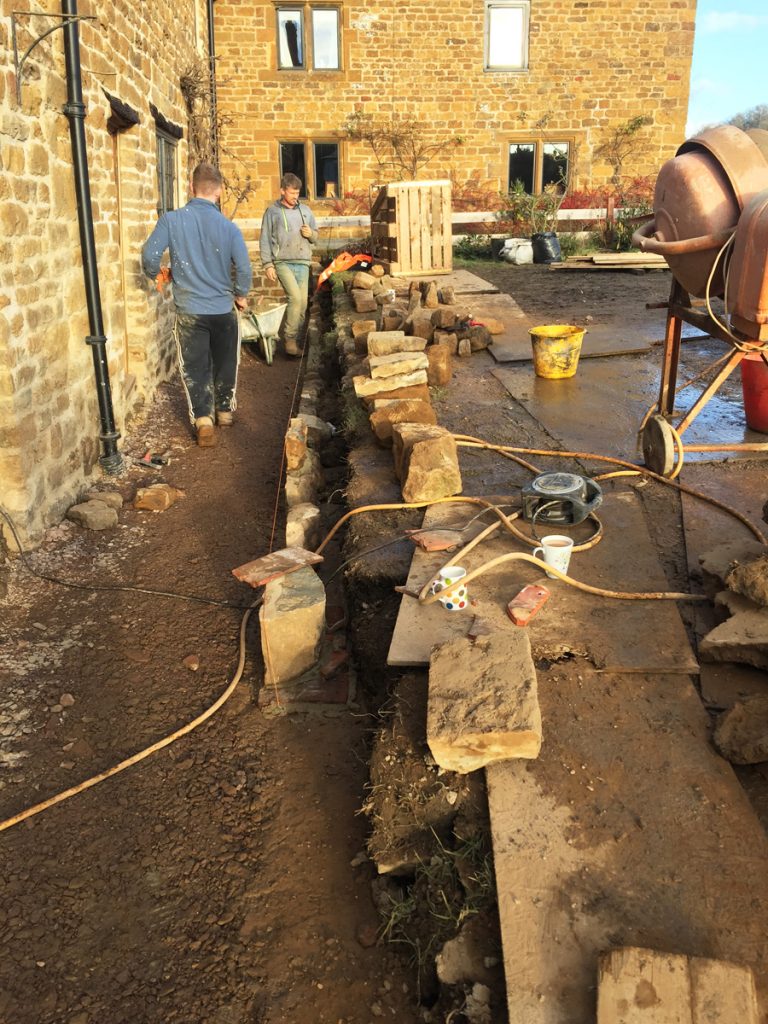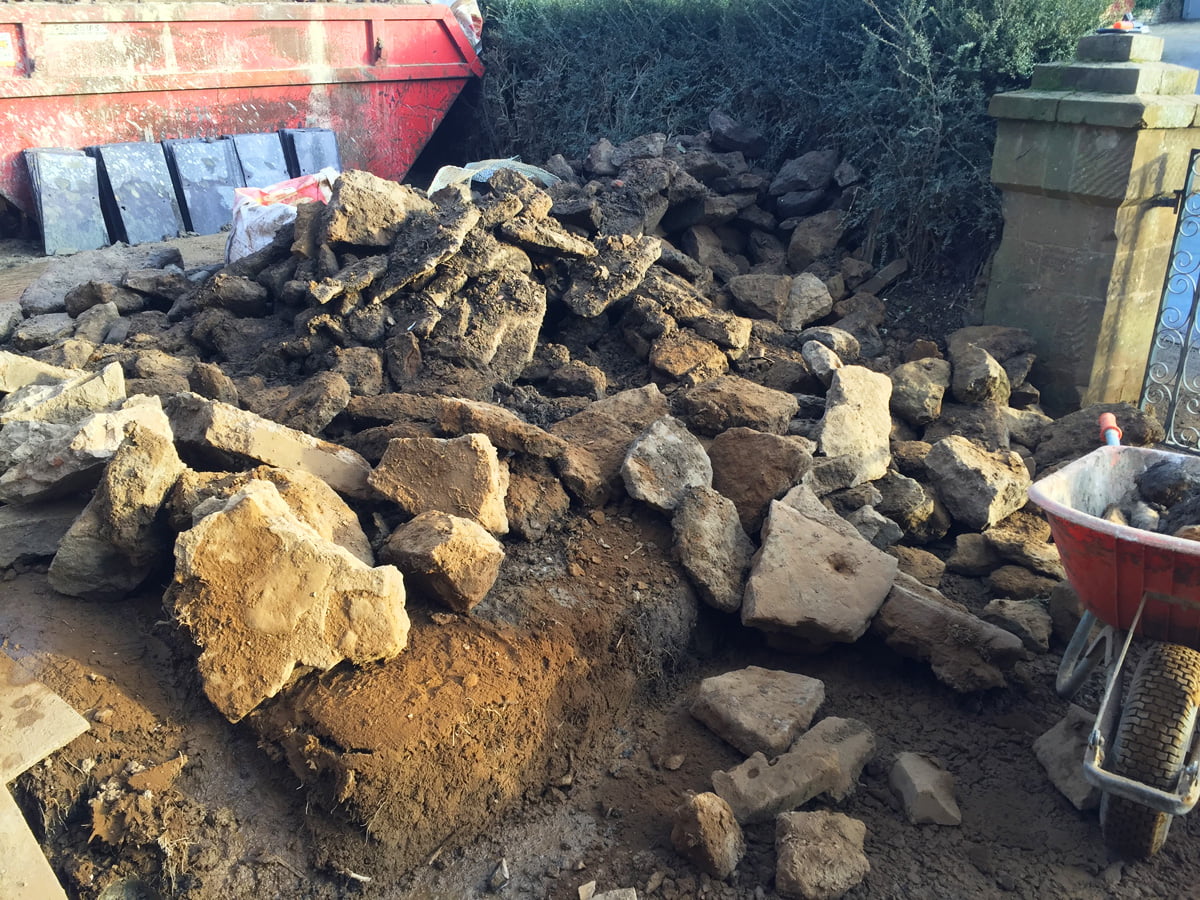 Our mountain of stone has turned into a small hill and there should be just enough to finish the wall.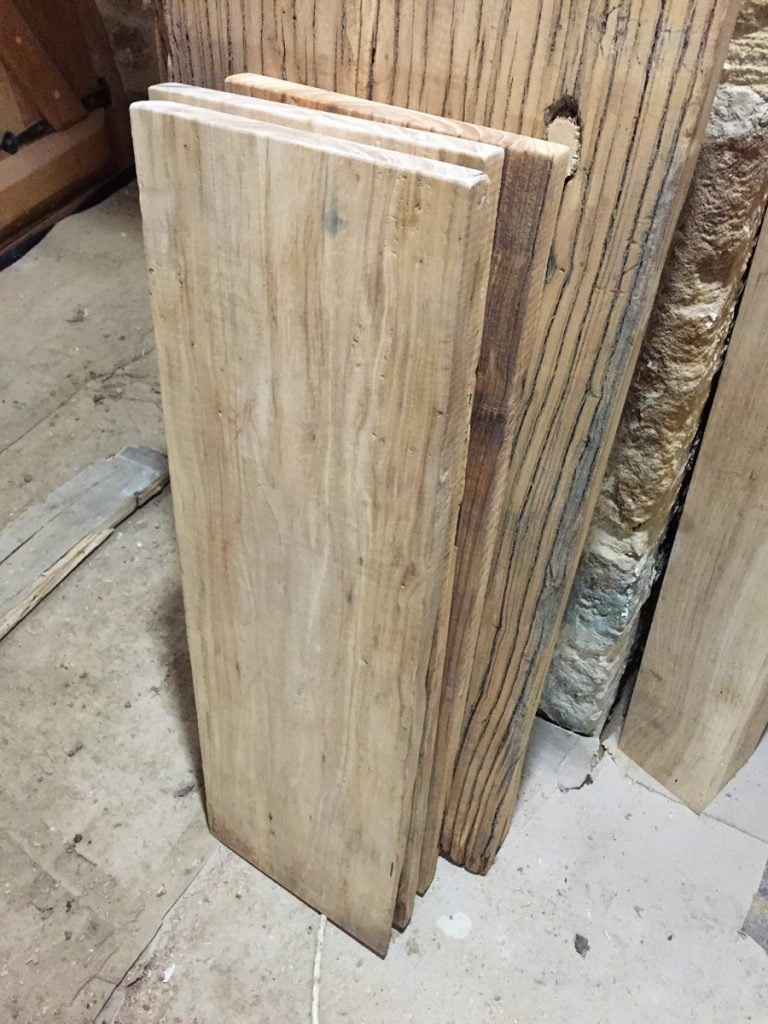 The three smaller elm shelves for the bathroom, cut and sanded, ready for oiling.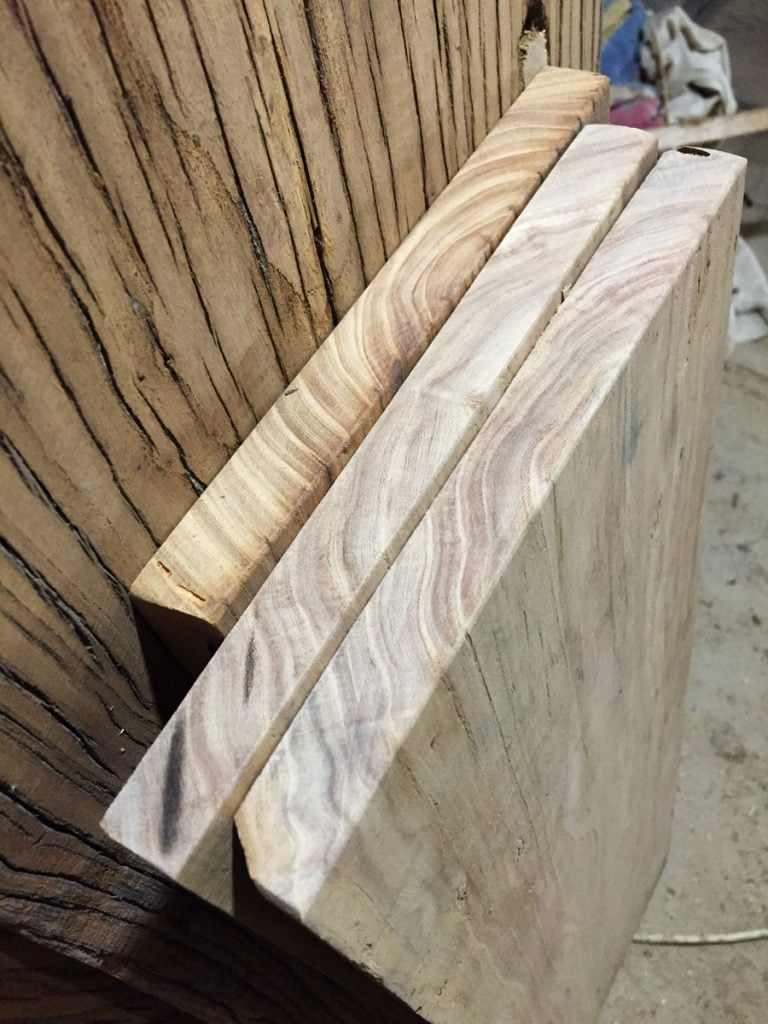 Look at the pretty patterns!