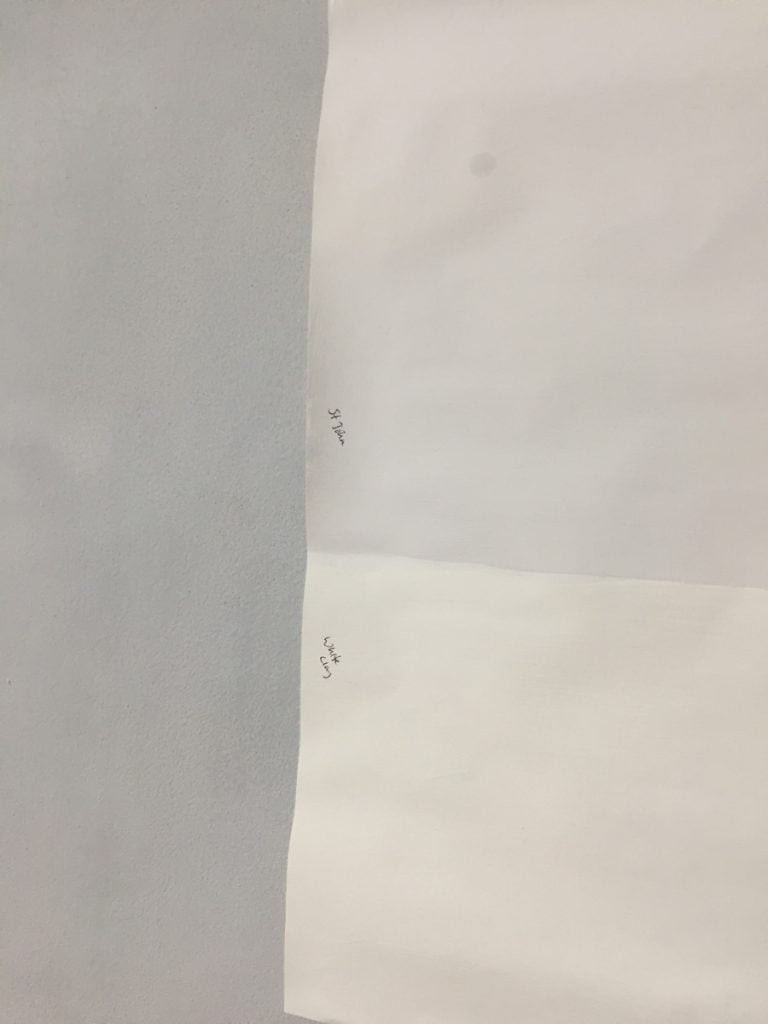 So it's back to the drawing board with the colours now we have decided to ditch the lime wash and instead use chalk paint. There is also not much going on in the house (nothing in fact) so I shall go into a great deal of unnecessary detail about colours in this blog, for lack of anything more interesting to talk about…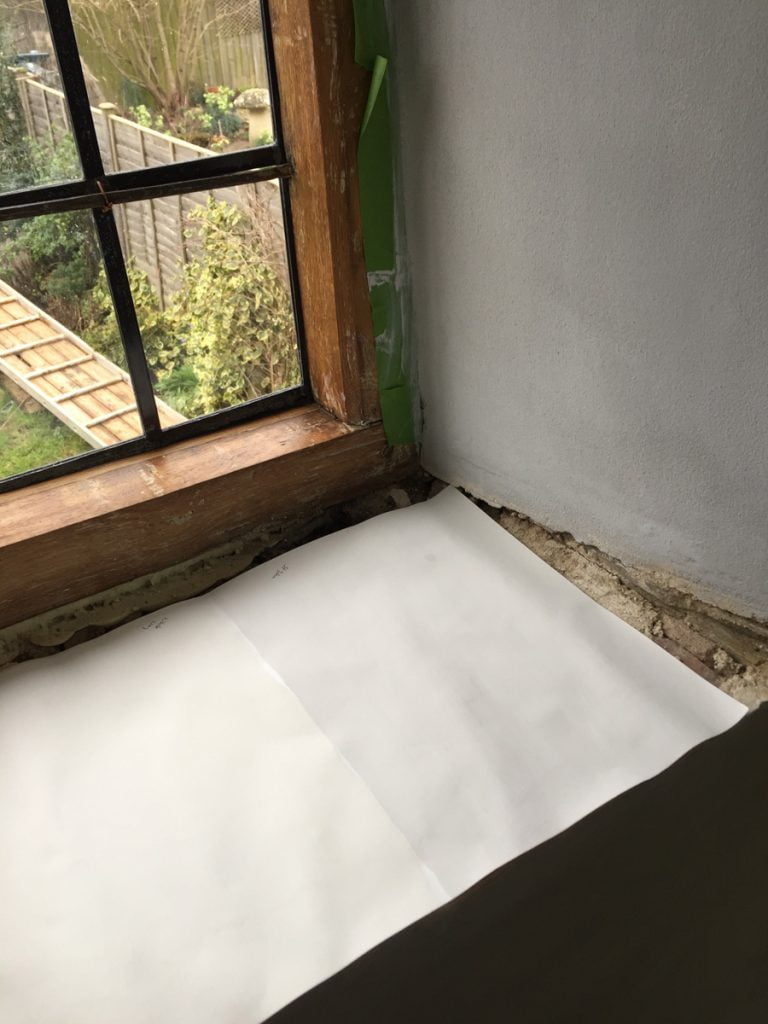 Firstly we need to decide on a new pale neutral for the stairs and landing so Cat can continue with the painting. From the Earthborn chalk paint sample pots we ordered, we've narrowed it down to these two: 'White Clay' and 'St. John'. Here they are against 'Blackened' in Zanna's bedroom.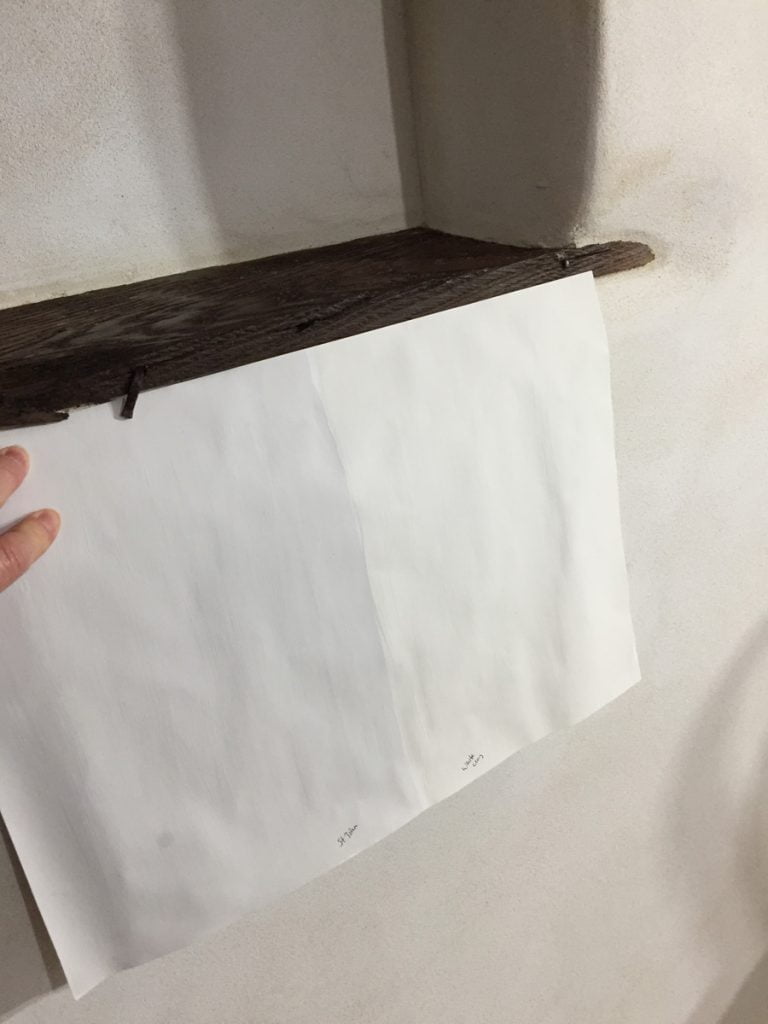 Here they are against the natural colour of the unpainted lime plaster. It's is quite creamy and warm, very similar to 'White Clay' in fact (although it doesn't look it in this photo).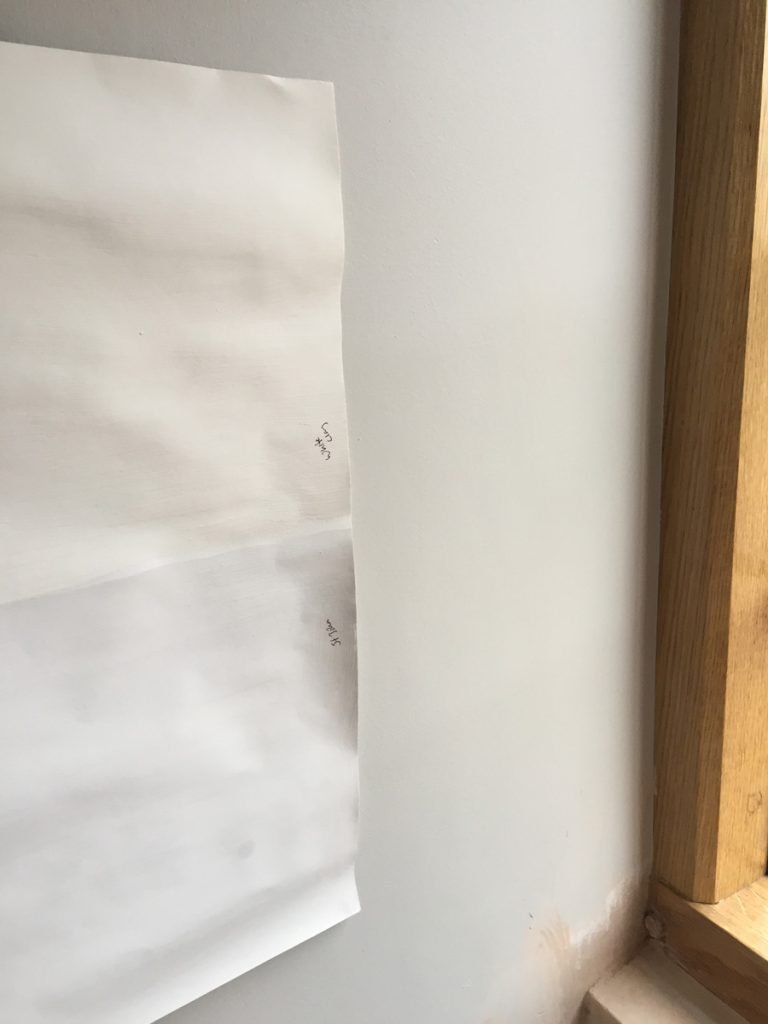 These are against F&B's 'Ammonite' used in the bathroom. I think 'St. John', the cooler neutral, is the winner.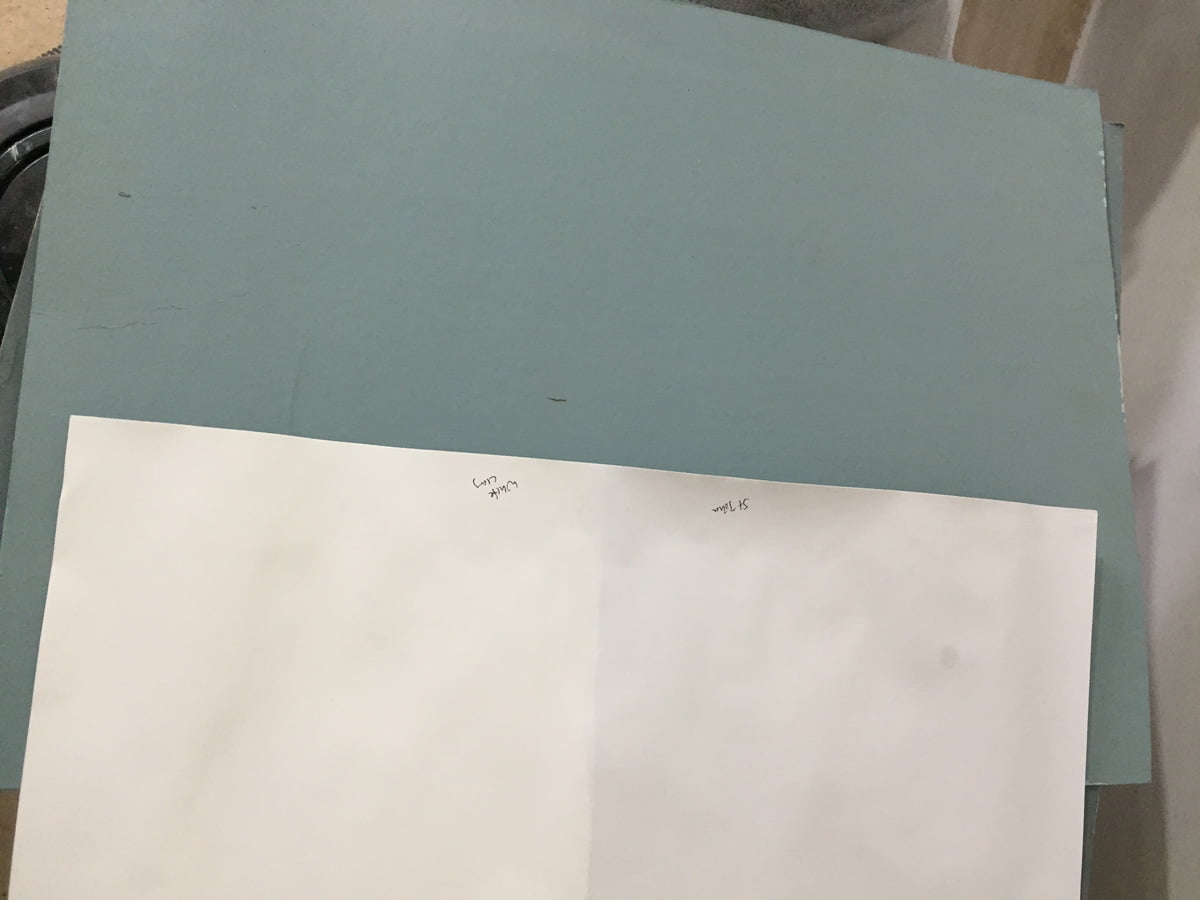 The dark background colour is F&B's 'Pigeon' that we were going to lime wash the sitting room with. This looks quite green here but it is actually quite grey. Against greys it looks more colourful than if it was seen against deep greens for example. It is surprising how different paint colours can look in different lighting and when held up against other colours. We are both designers and this will always surprise us… Those of you that remember the colour illusion dress a few years ago that everyone argued was either blue and black or white and gold, will know it's all about context.
The lime washed walls have dried in Zanna's bedroom and the texture does look fabulous, but it is not worth the days and days Cat has spent painting them.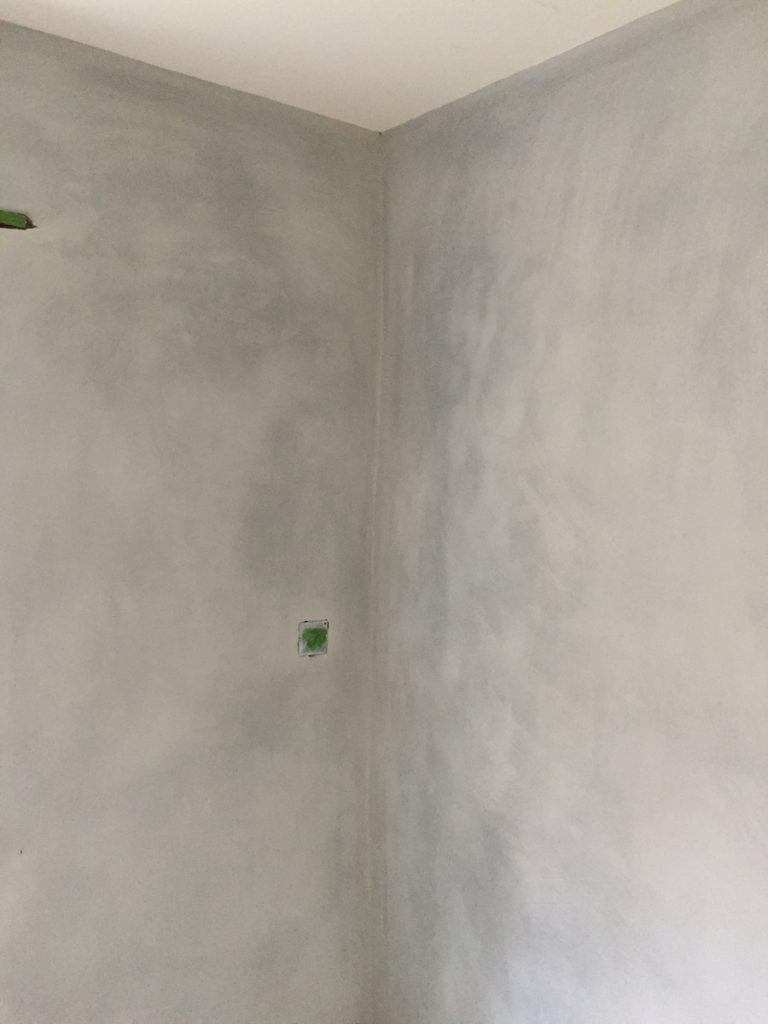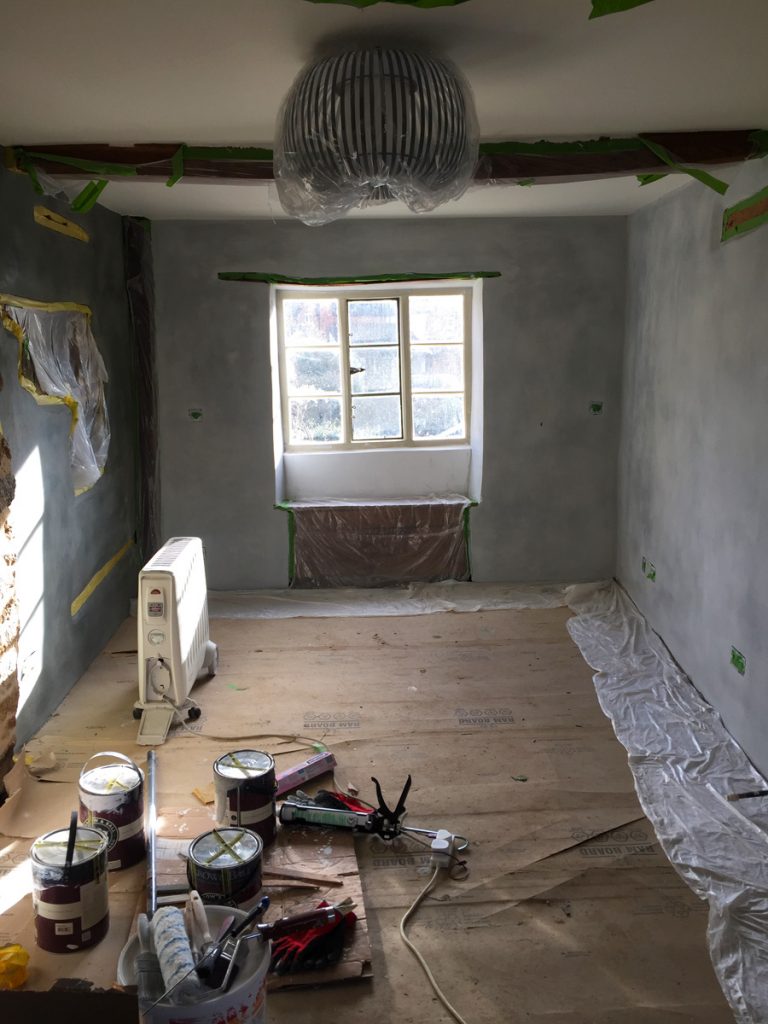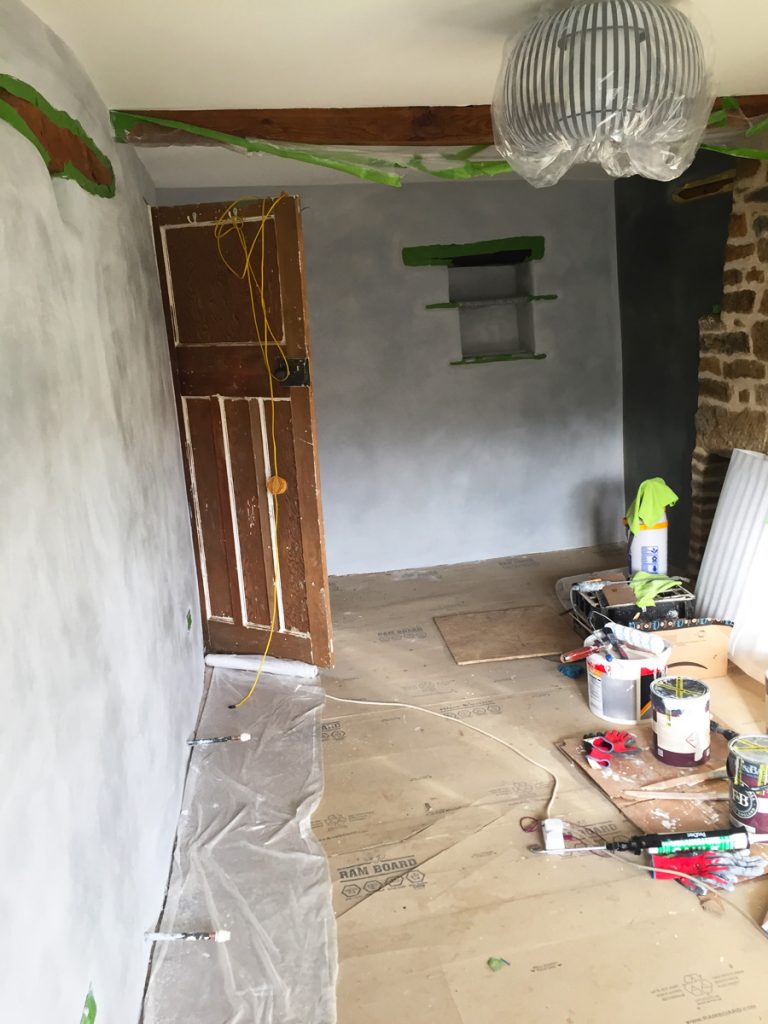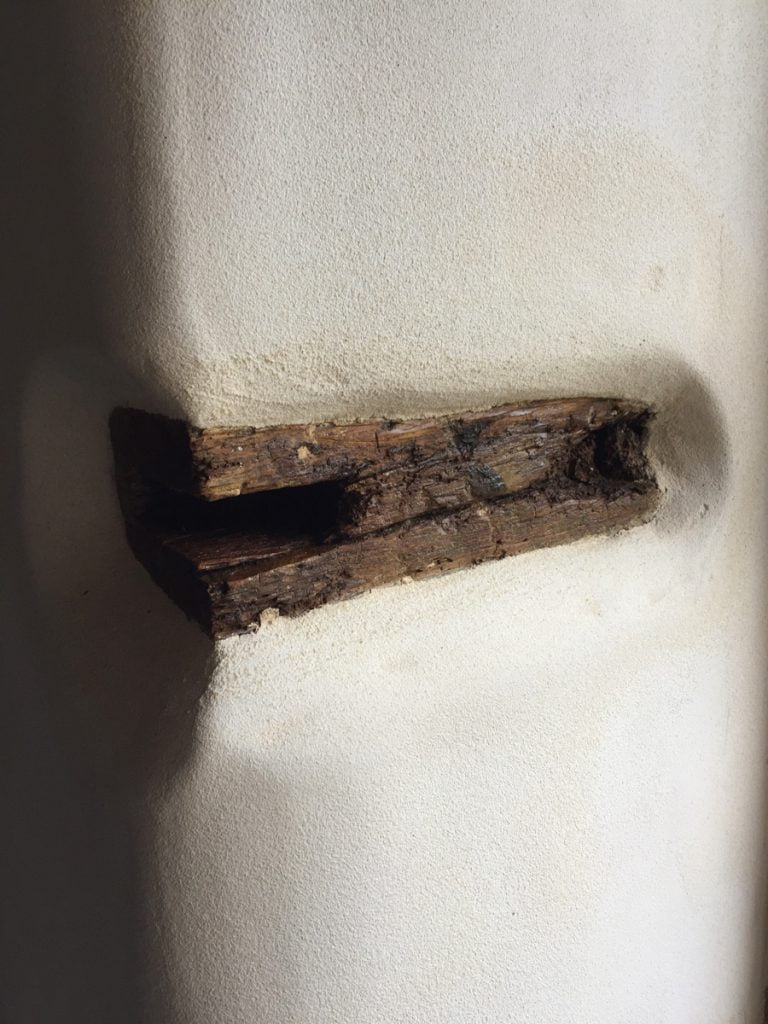 Two lovely bits of timber in the landing window recess that Cat has now cleaned up and oiled, looking great again.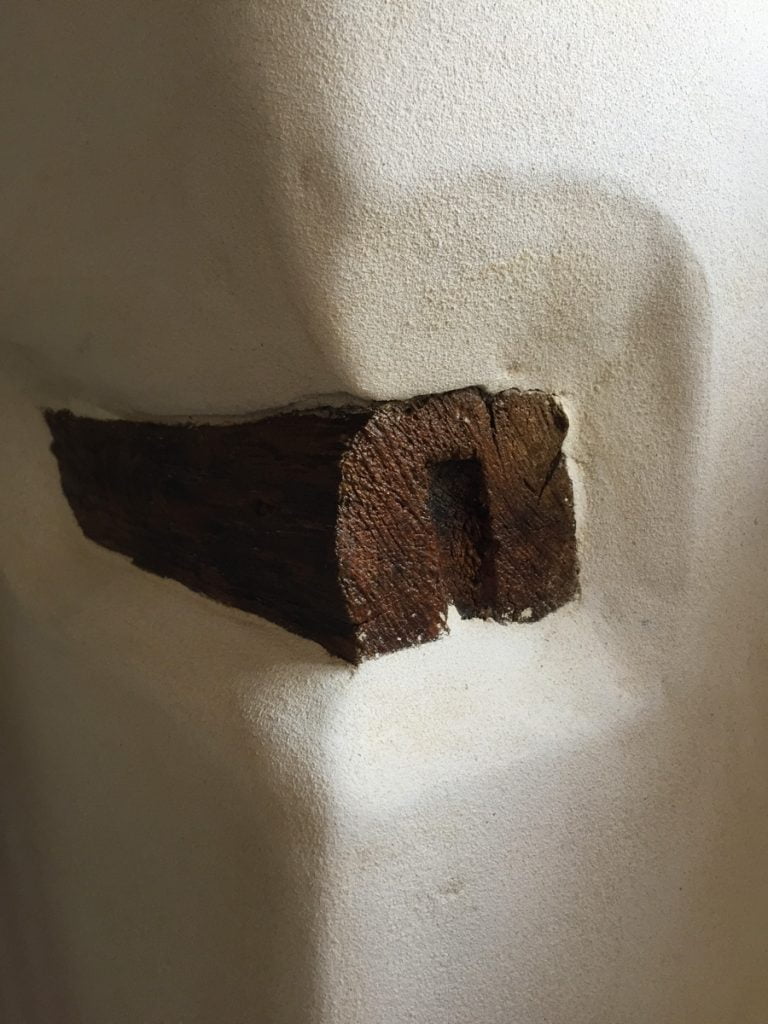 We love the bull's nose lime plaster detail around these timbers.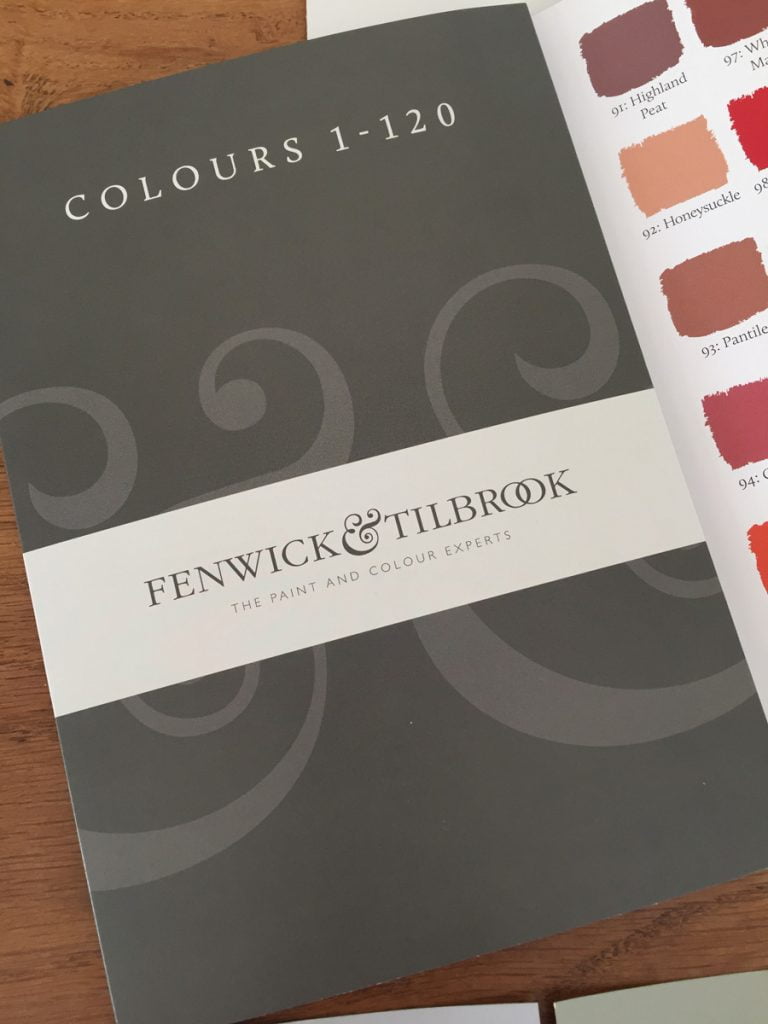 This week I found a second company who make clay paints, Fenwick & Tilbrook from Norfolk, who have a wider selection of colours, so I ordered a load of swatches from them.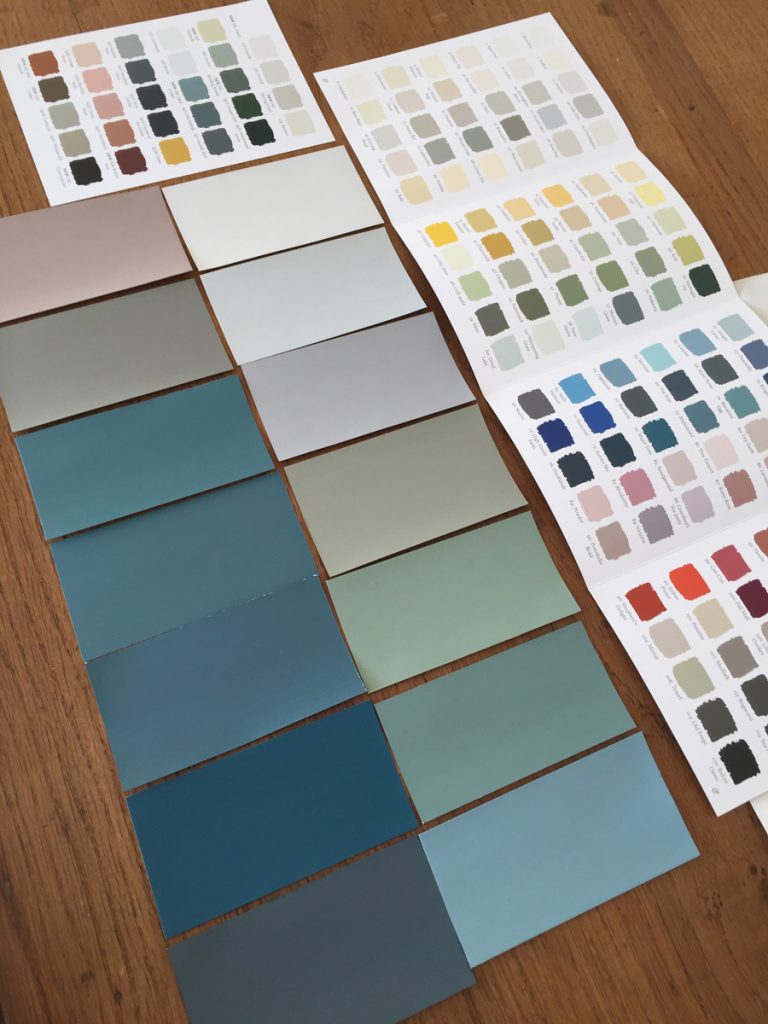 Very pleased with this selection, they all look great. Rather than pay £5 for each sample pot, this company also offer hand painted colour cards for £1 each. Far better (and cheaper!) especially when you cannot physically get to the shop.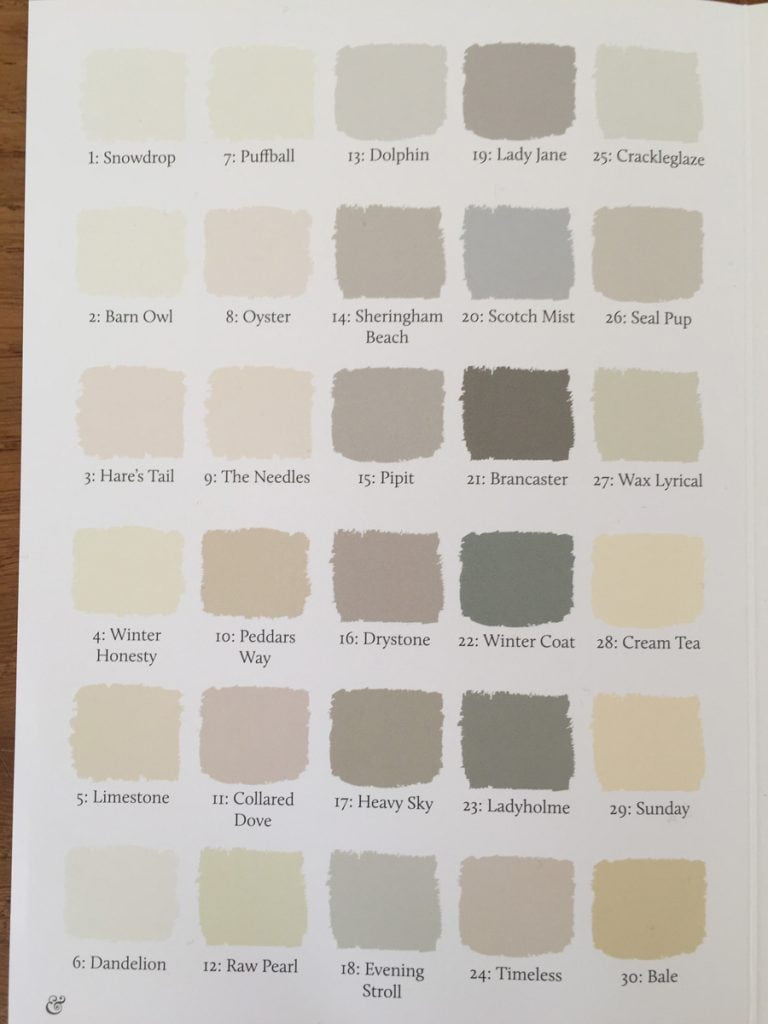 For those who know Norfolk (I lived up near Cambridge for 15 years) you will recognise and appreciate the names here.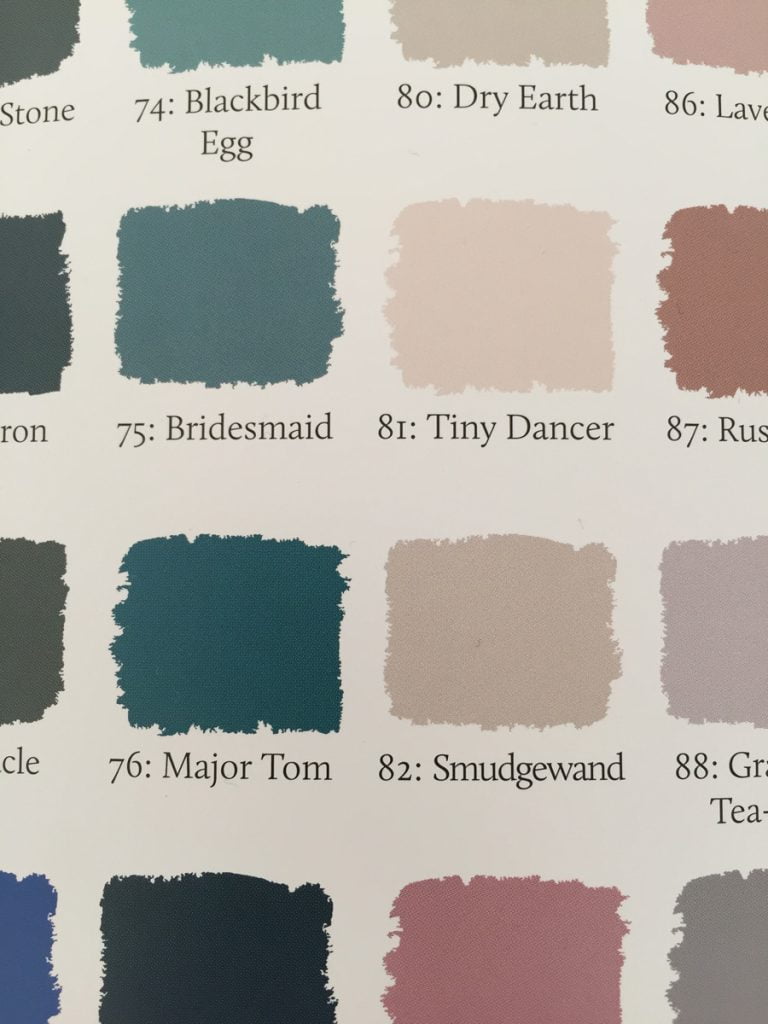 They are obviously Elton and Bowie fans!