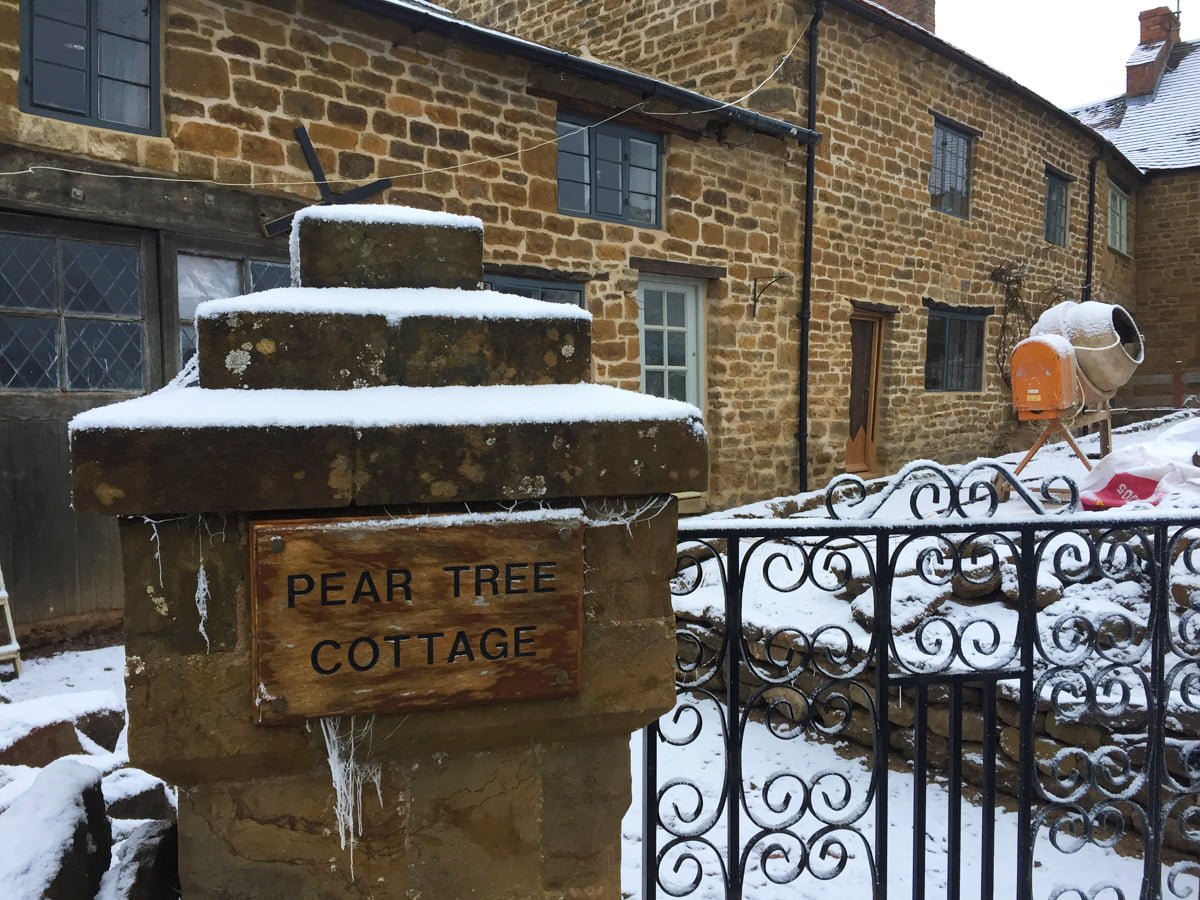 Seven months and a day after we started the renovations, I woke up to a covering of snow along with the freezing fog that is still covering the village. The gate lock is frozen so I left it locked and had a 'snow day'. Sunny June seems a long way away right now.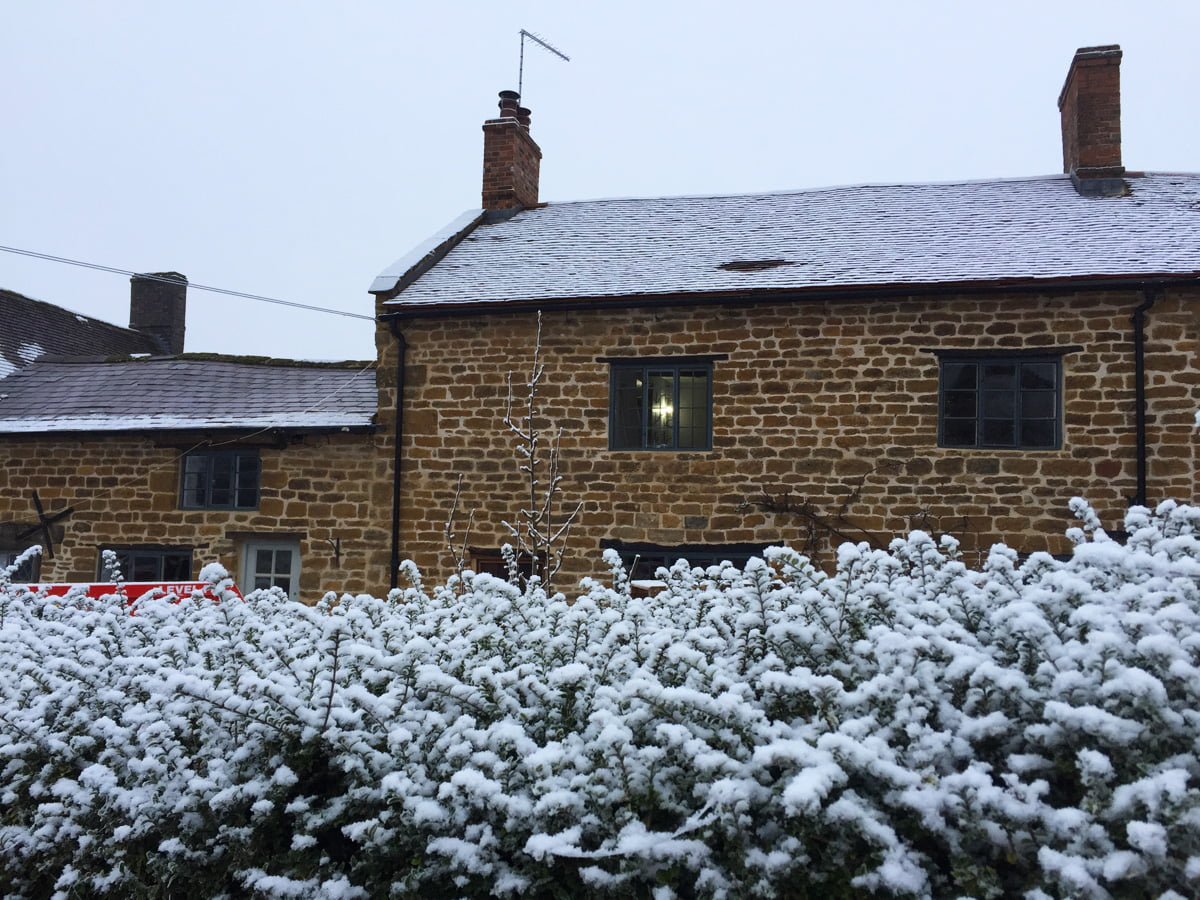 Good to see that our new insulated roof is effective. The one patch of melted snow is where the vent is from the bathroom fan. The lower roof, however, that will be replaced in phase 2, is showing it's extraordinarily uninsulated properties well.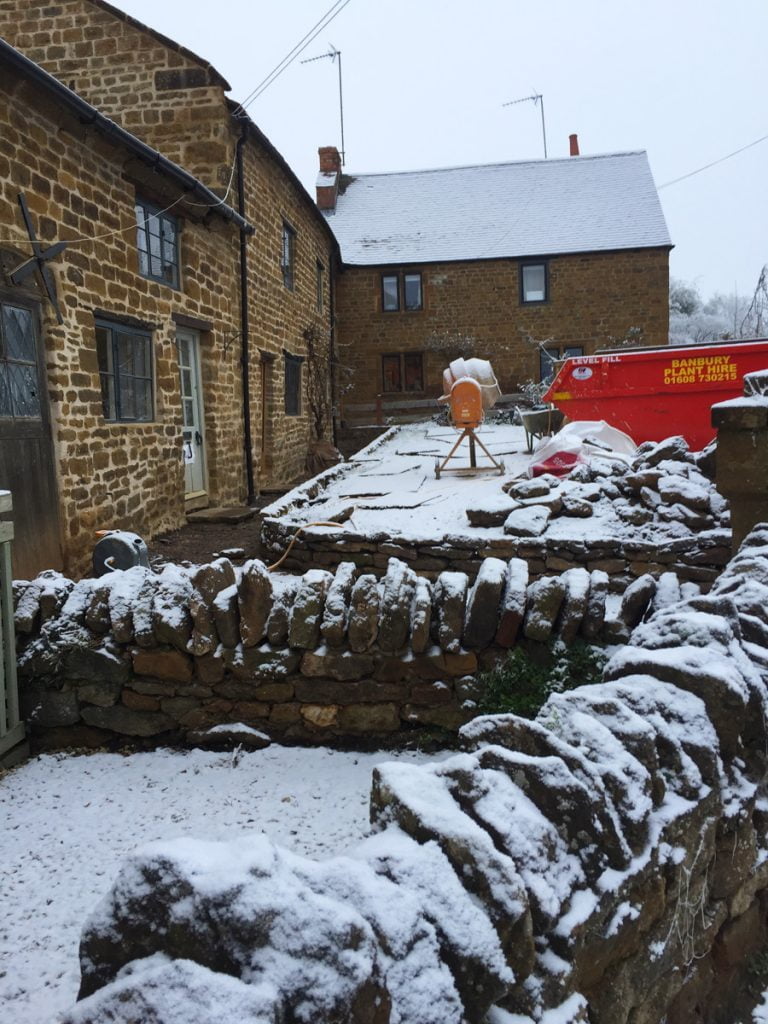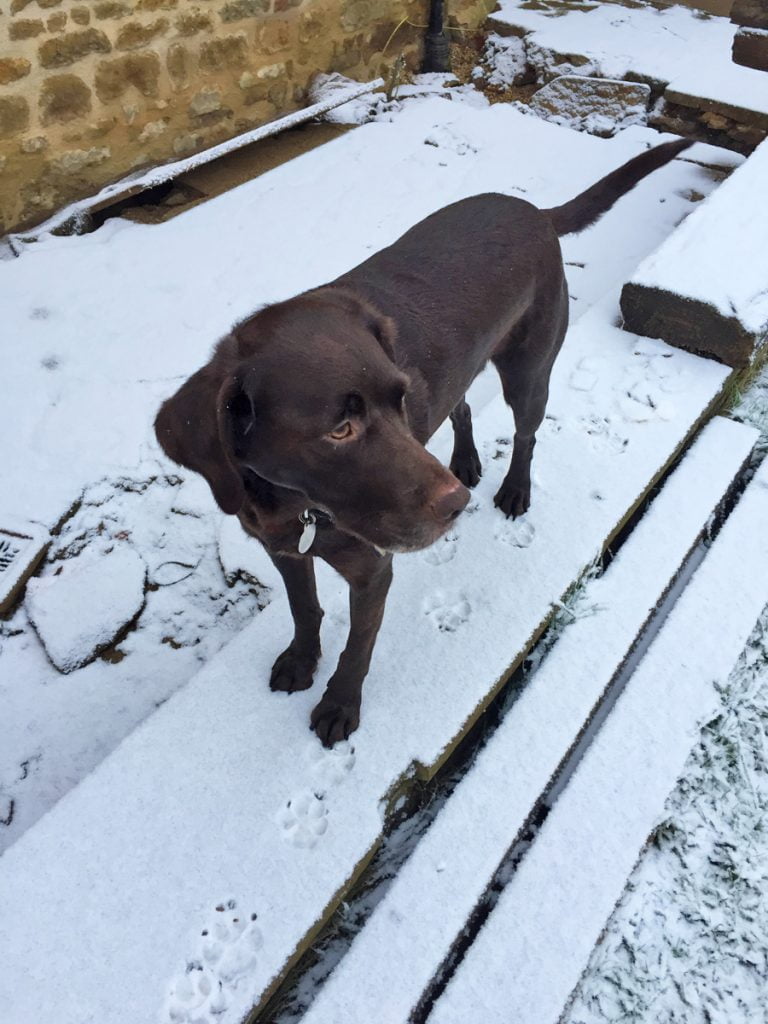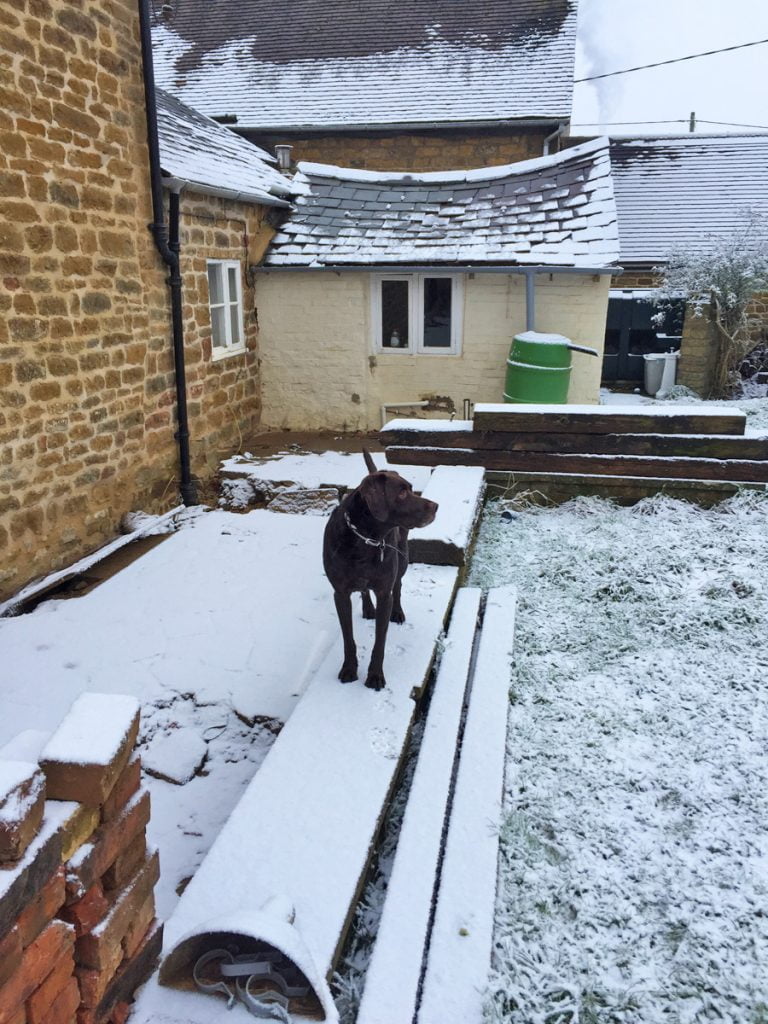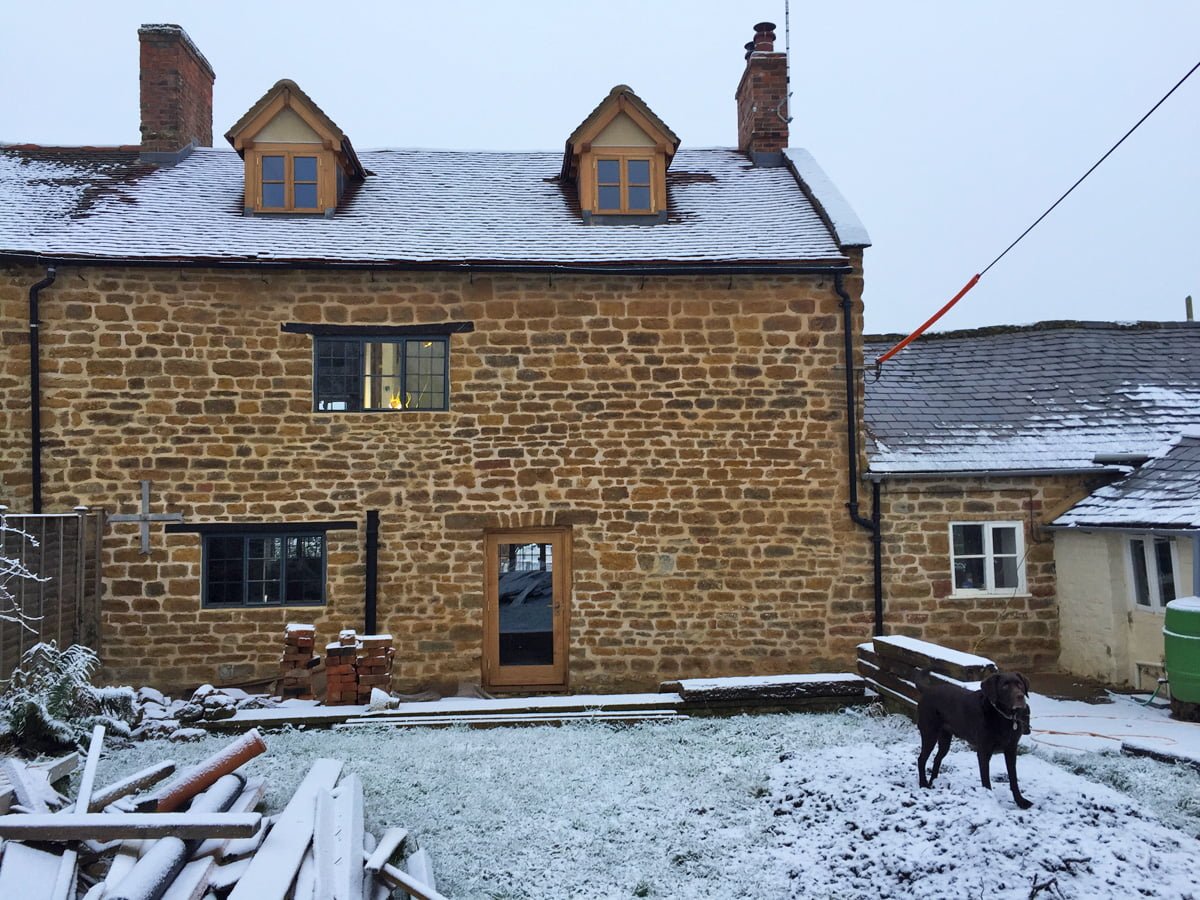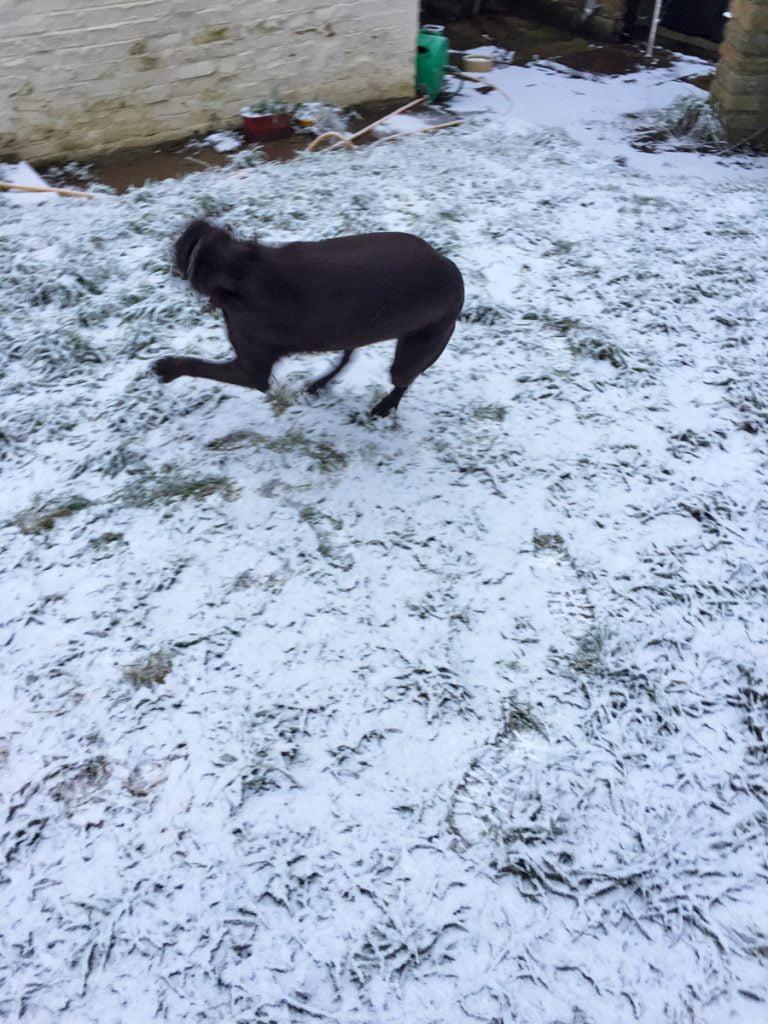 Jasper loves the snow, he was like a small child this morning, desperate to get outside. Here he is doing circles in the garden.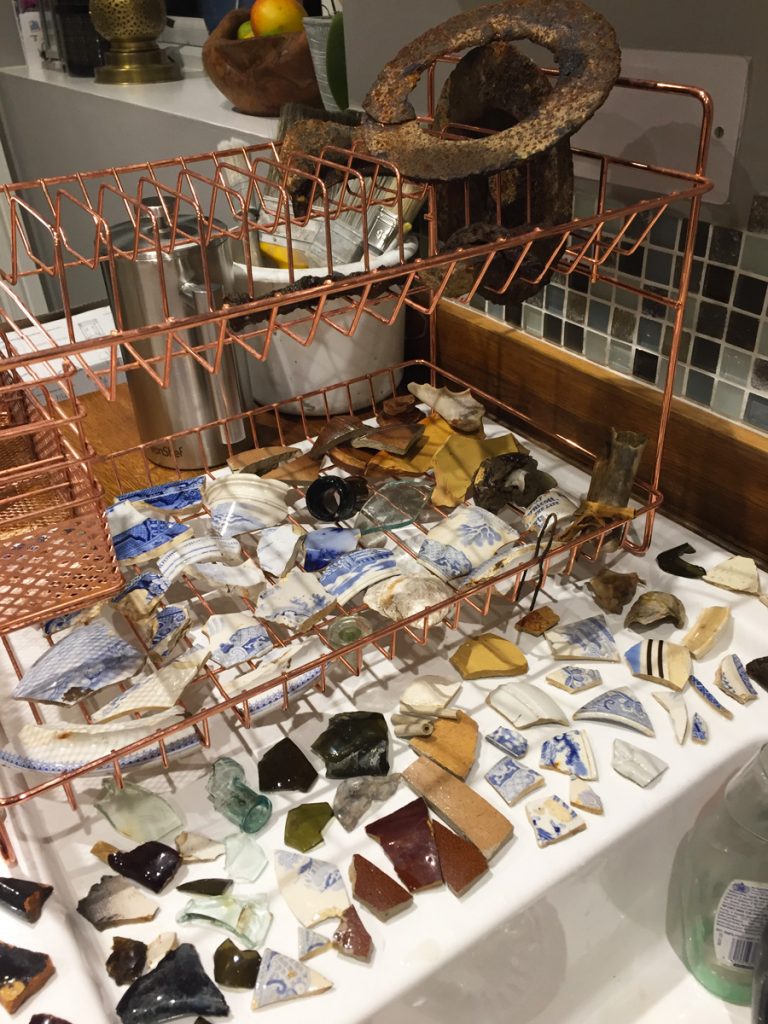 I knew it was going to be extremely cold last night so I brought in the bucket of garden finds from outside. They have been sitting outside for months, patiently waiting for one of us to have the time to do something with them.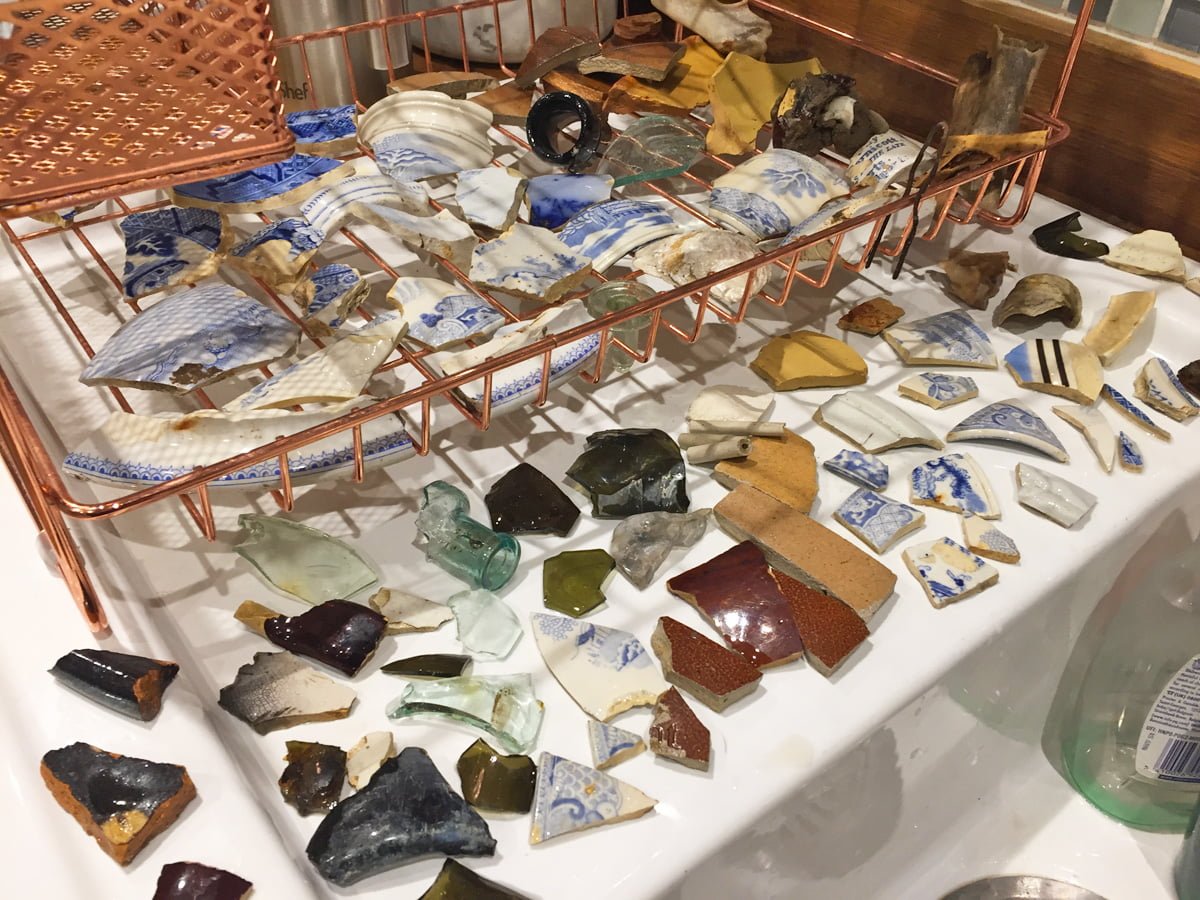 I scrubbed them all and left them to dry overnight. Quite a haul! This is the bucket of finds that accidentally ended up in the skip in the summer, resulting in me spending a couple of hours in the skip digging them all out again…! The idea is to sort them all out into categories of sorts and archive them.