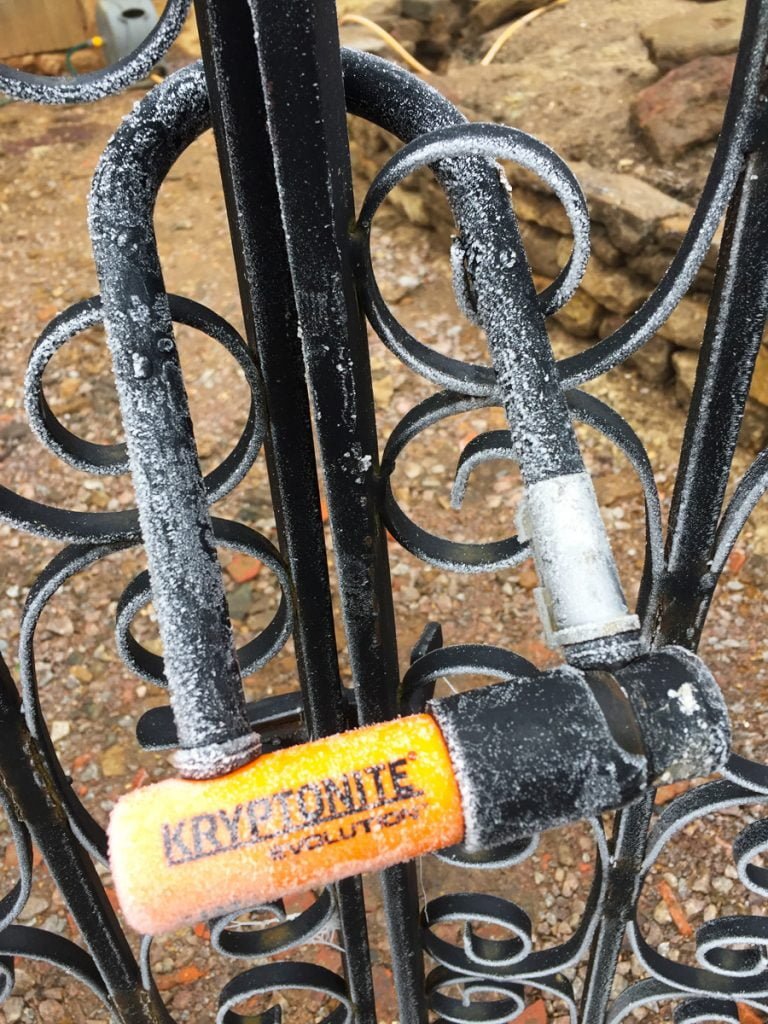 It's been a very quiet week. Cat's back in Bristol until the weekend, it's far too cold for Tom and George to return to finish, I am really suffering with my back still and now the country has gone into a third lockdown. The iced up padlock on the gate today seems very fitting.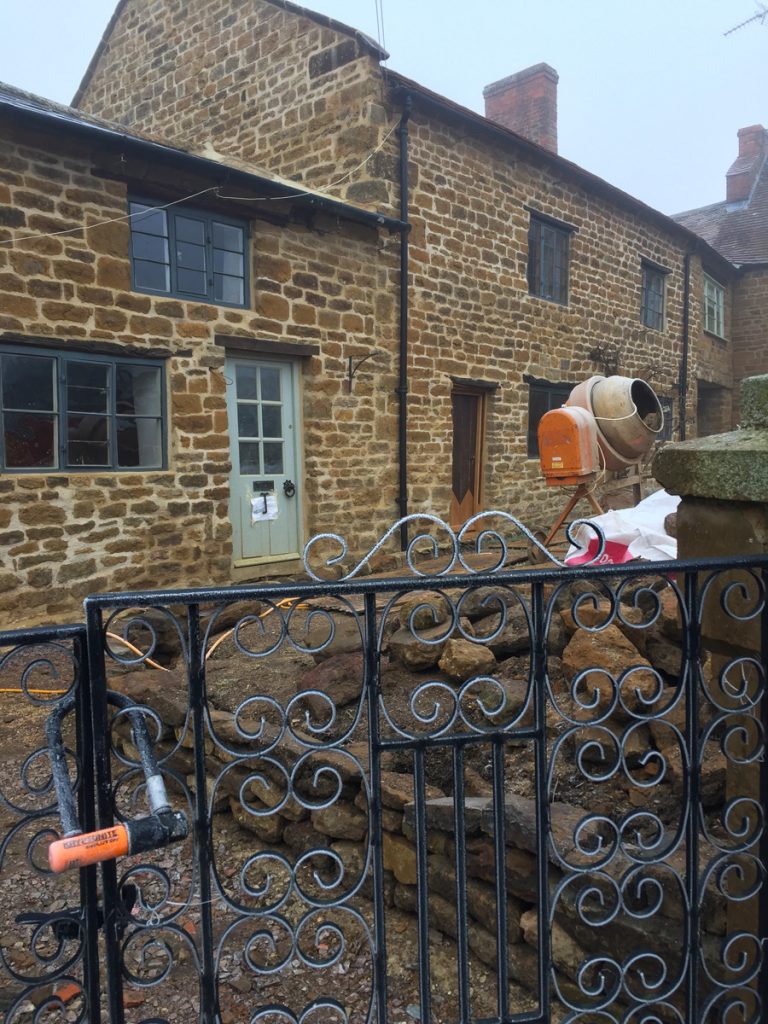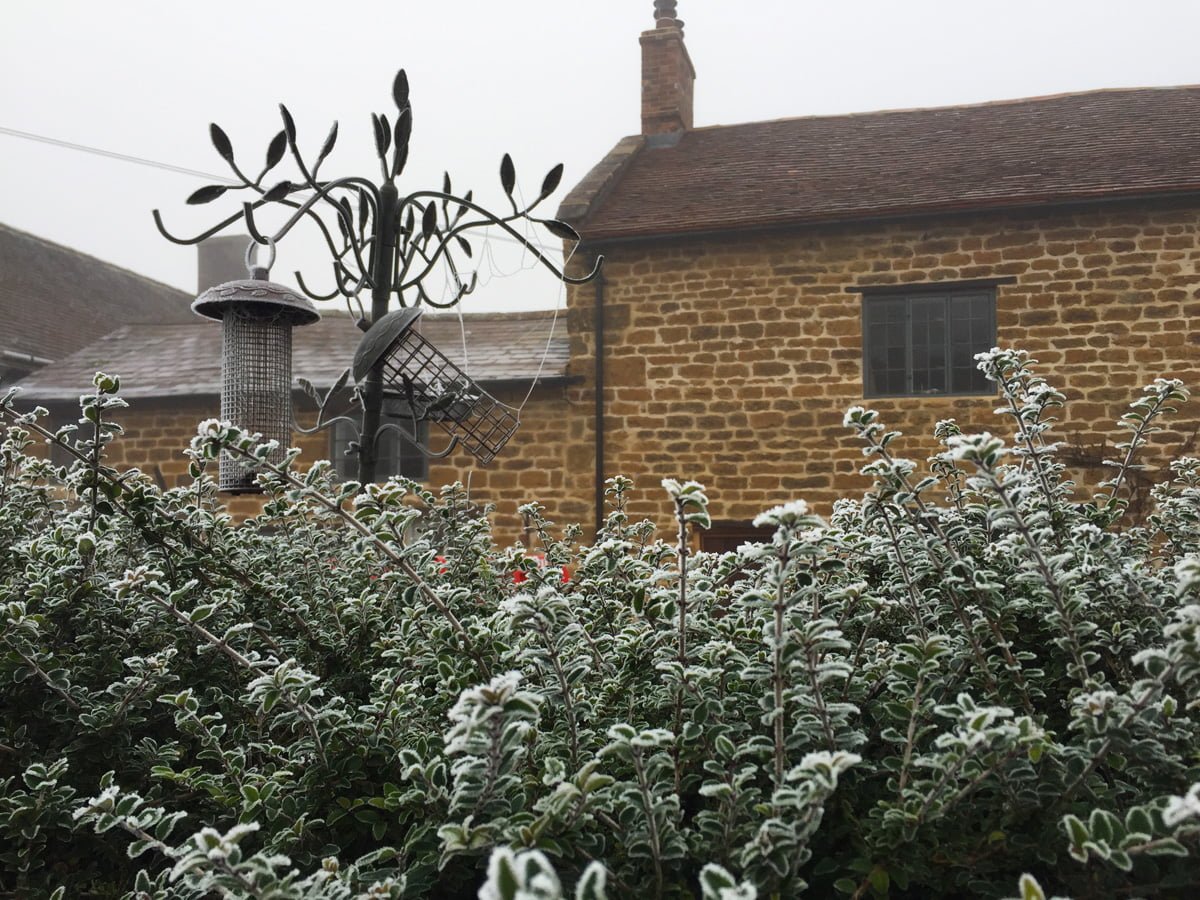 Not much is going on so here are some pretty pictures of the frosts.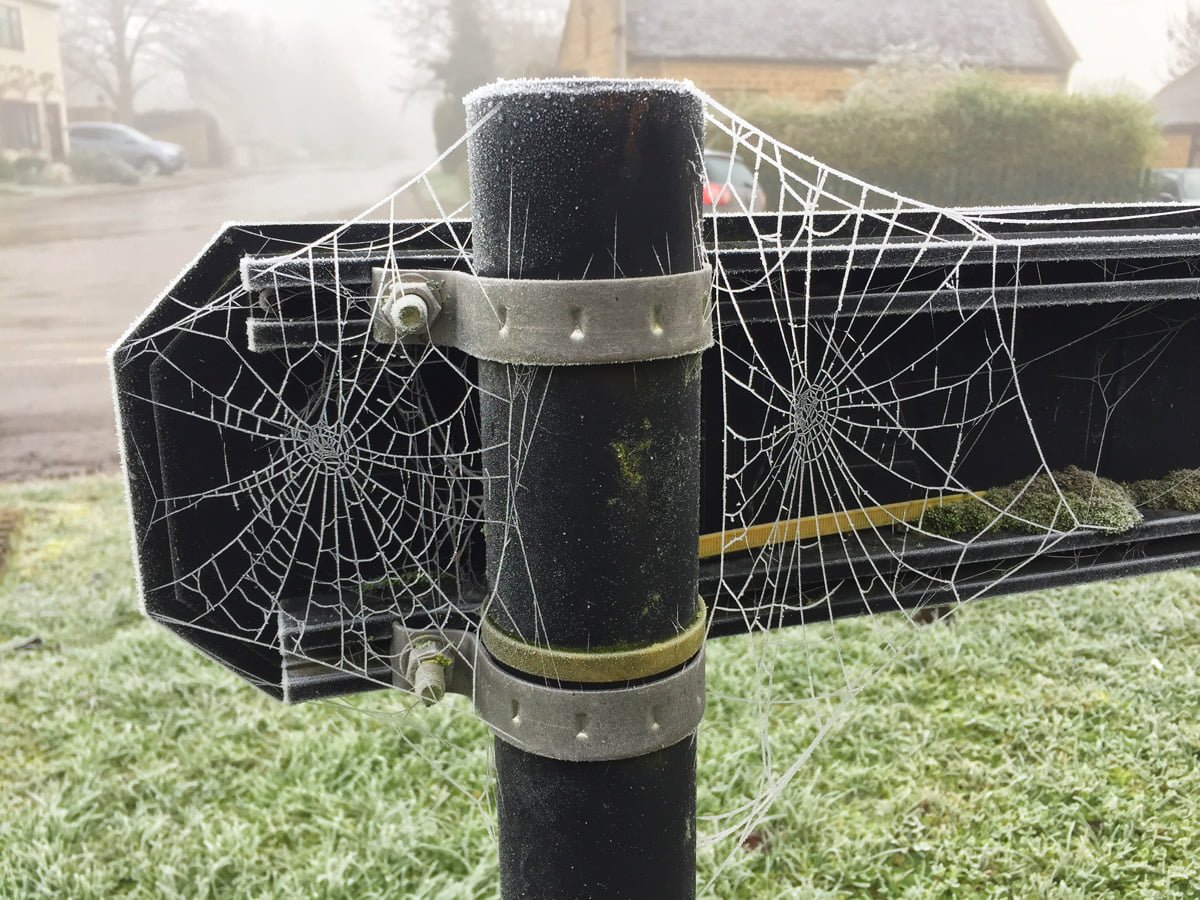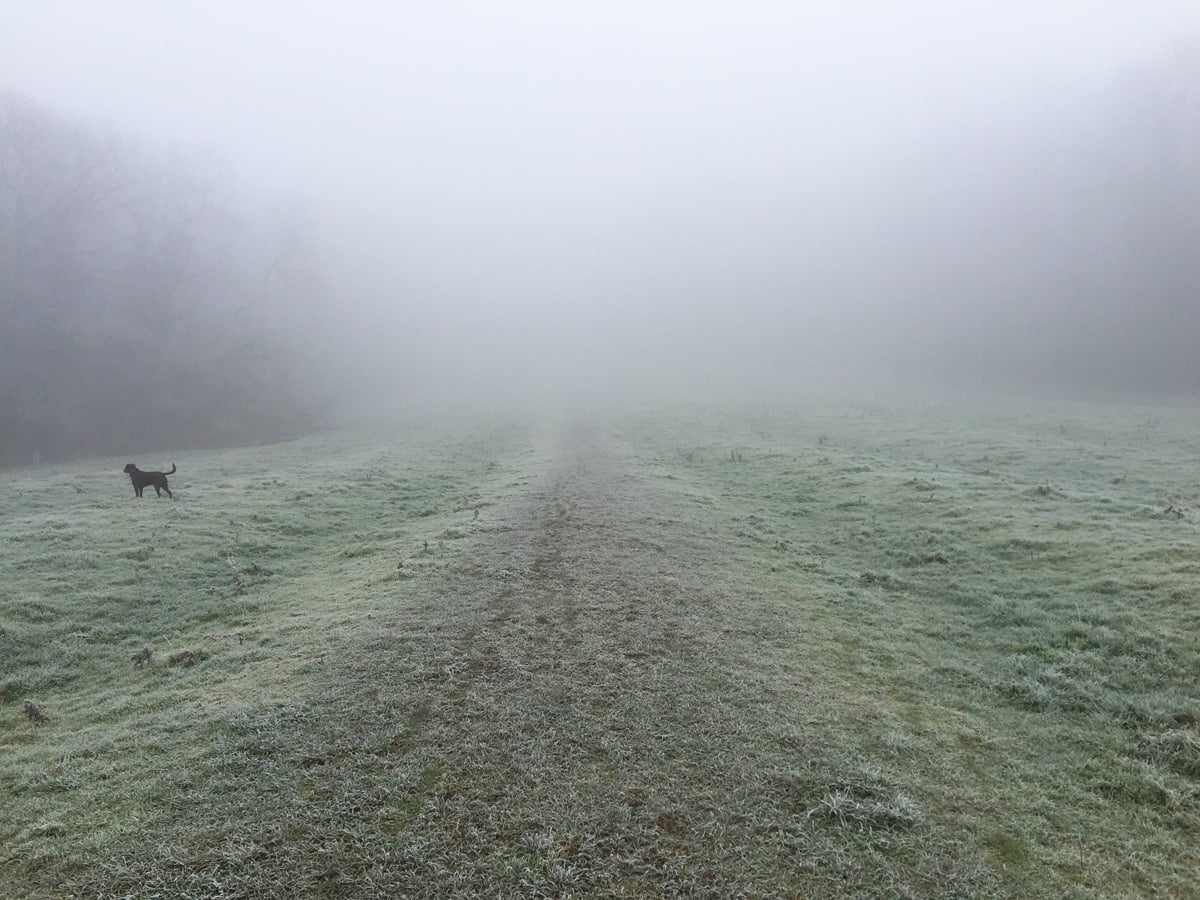 The freezing fog has not lifted all day.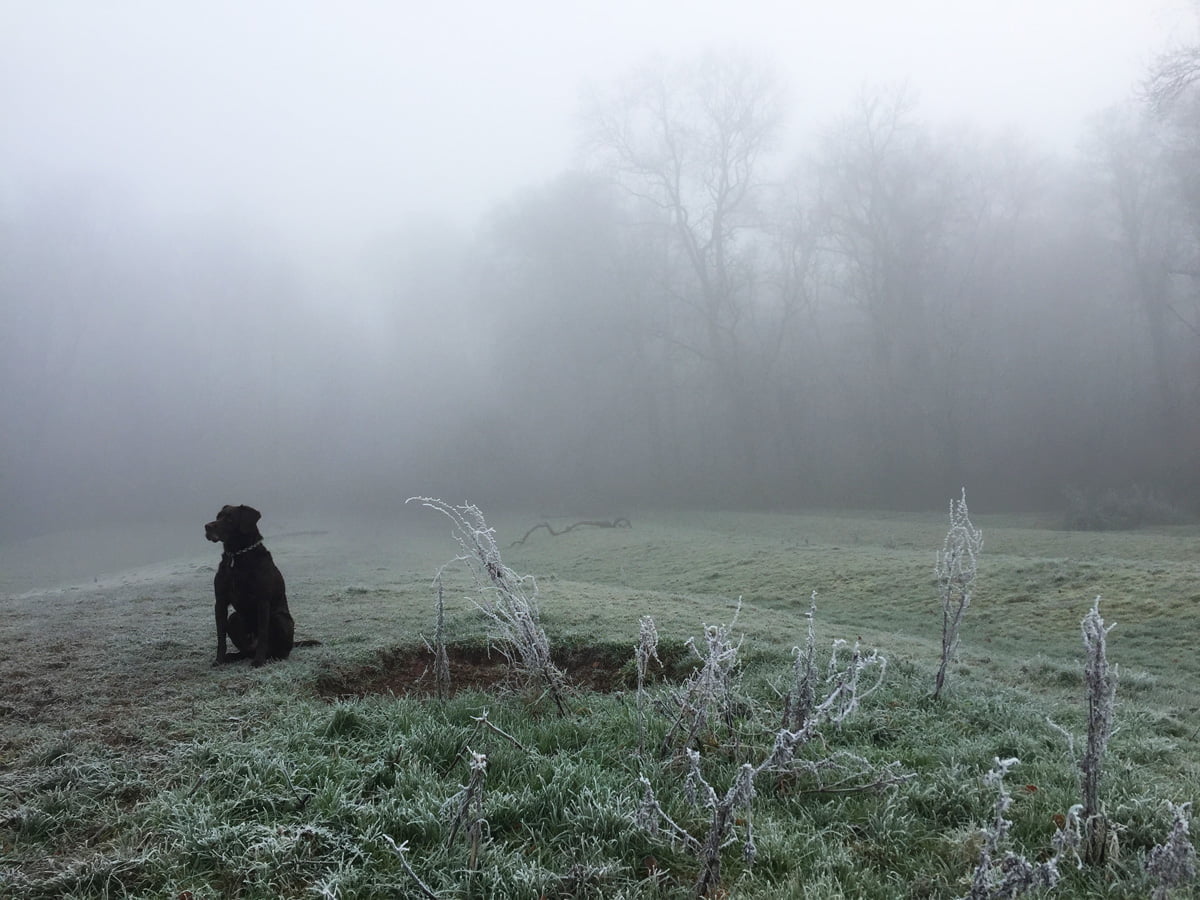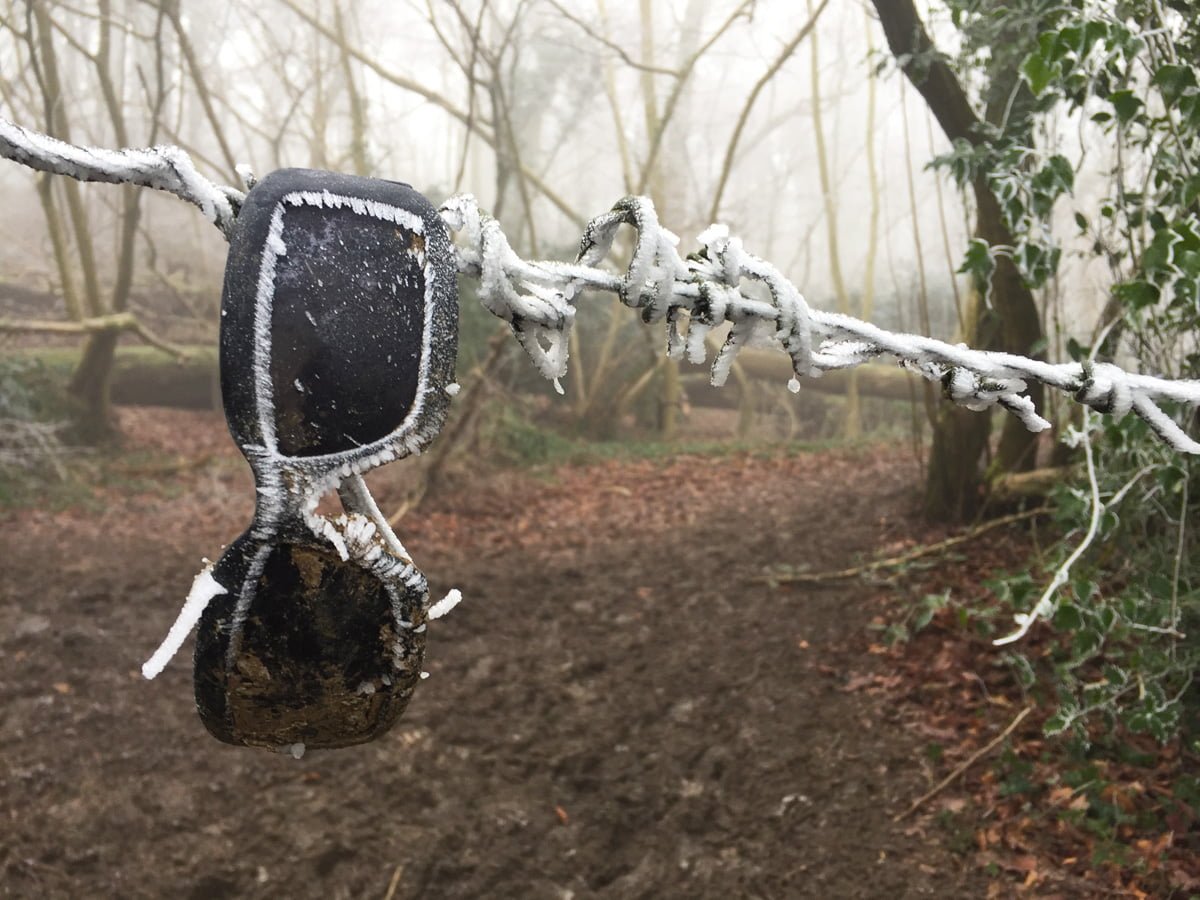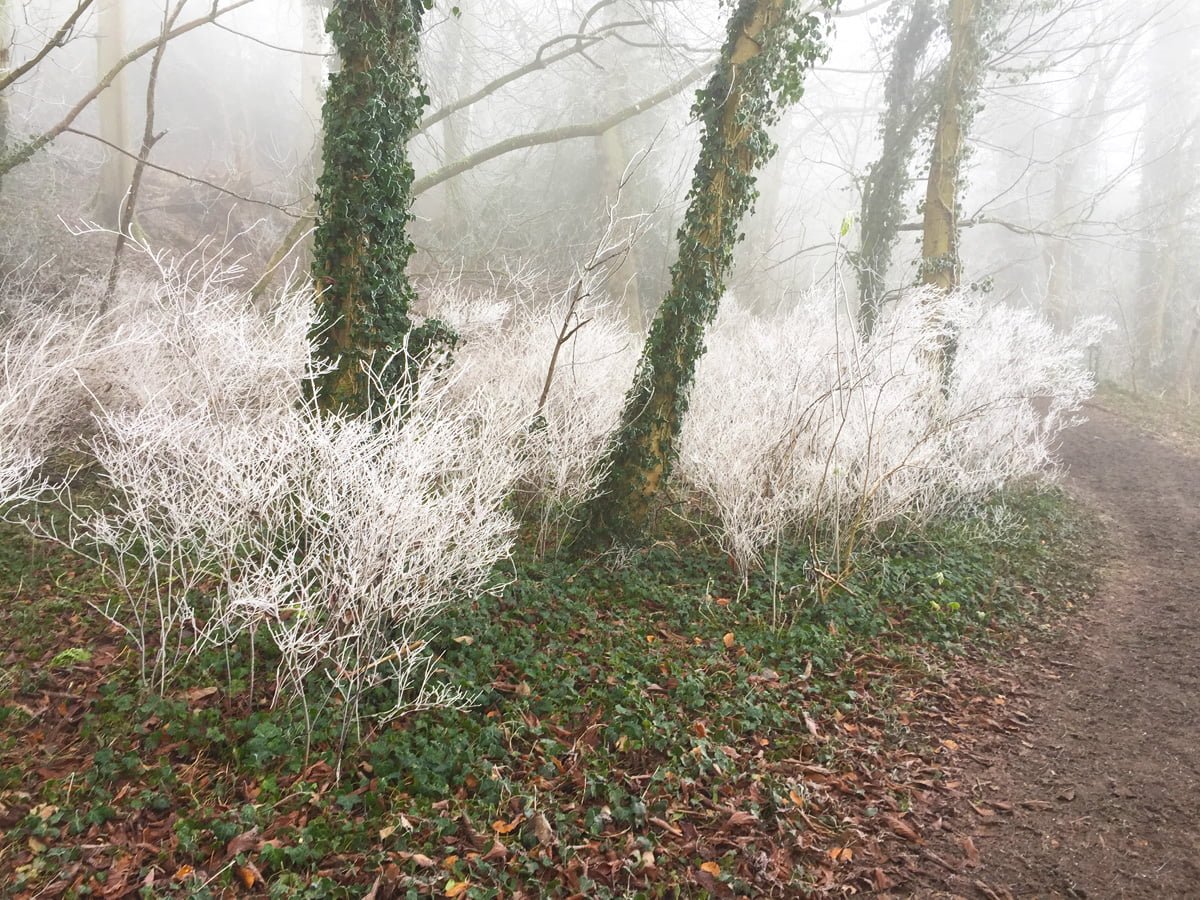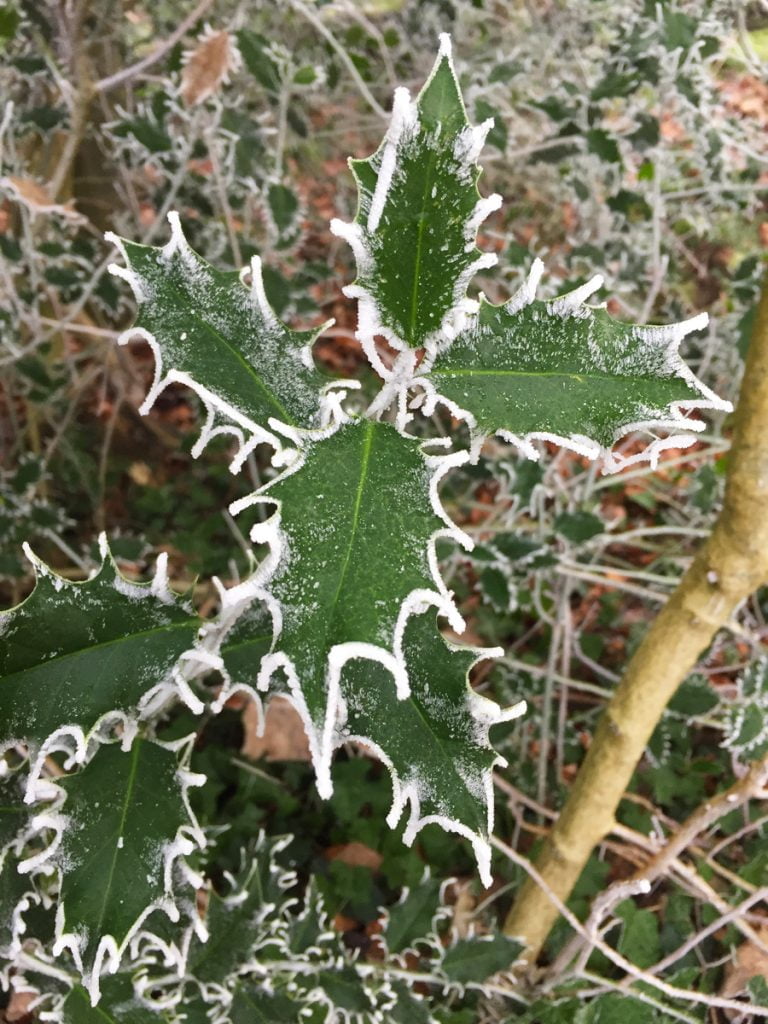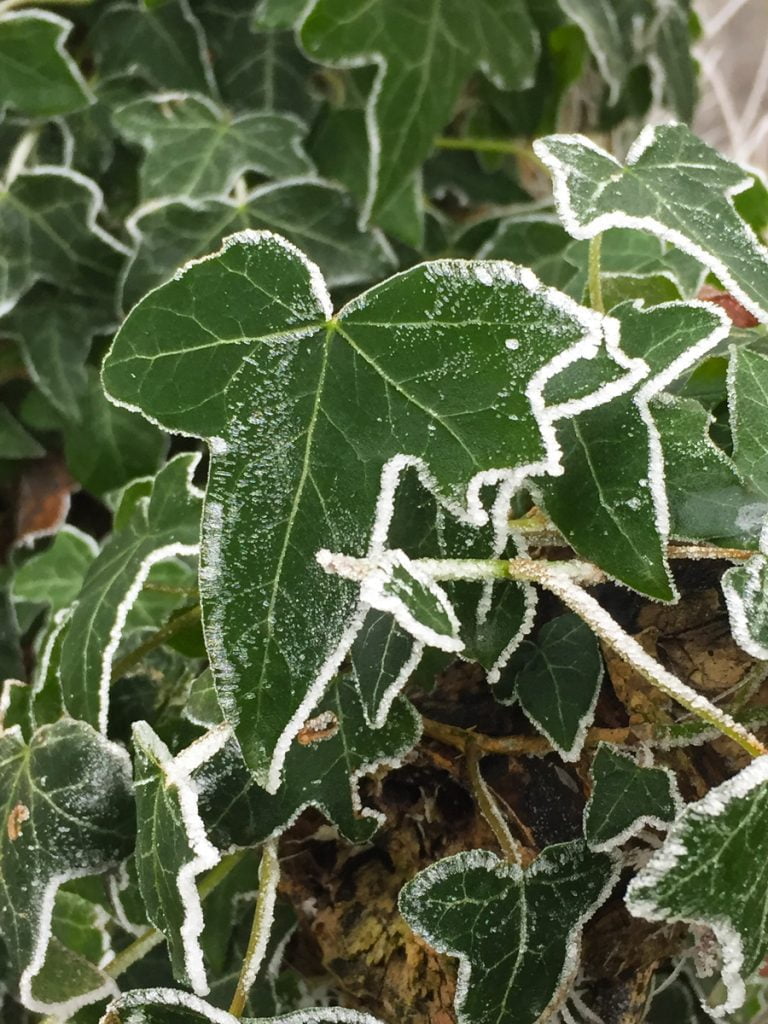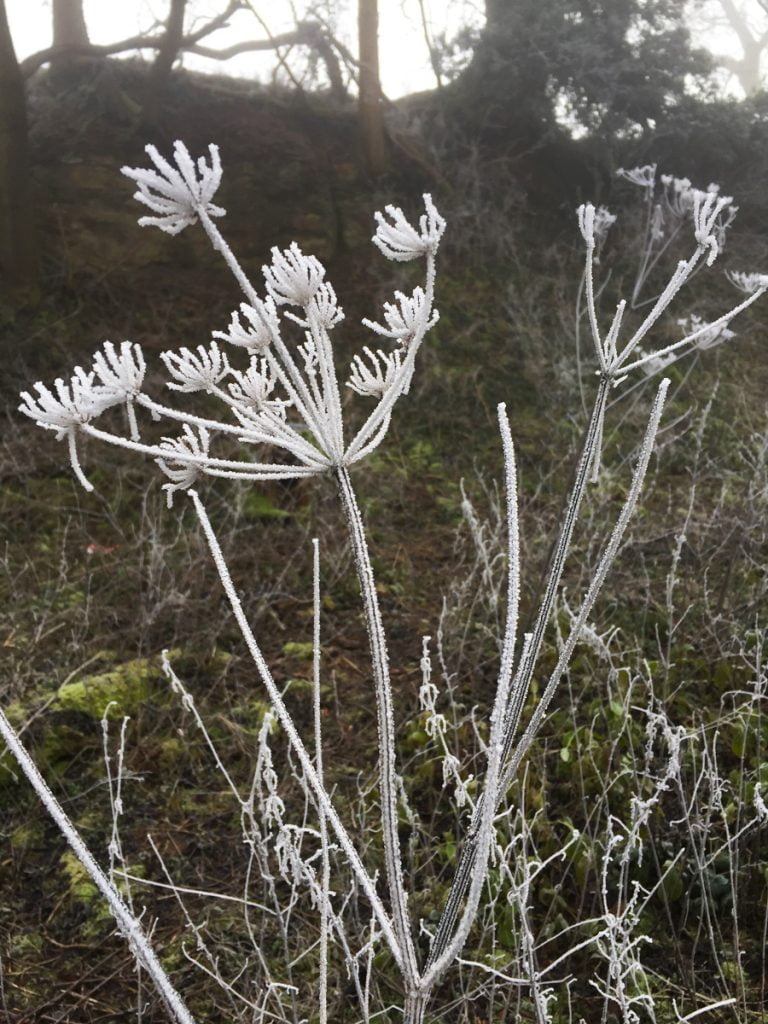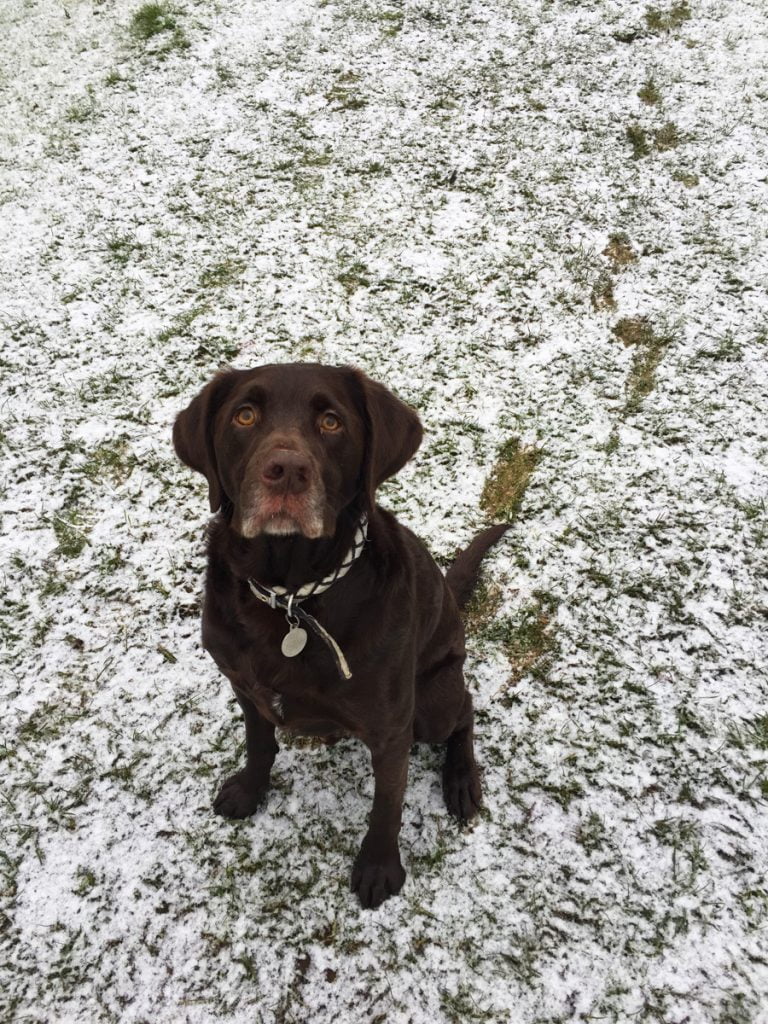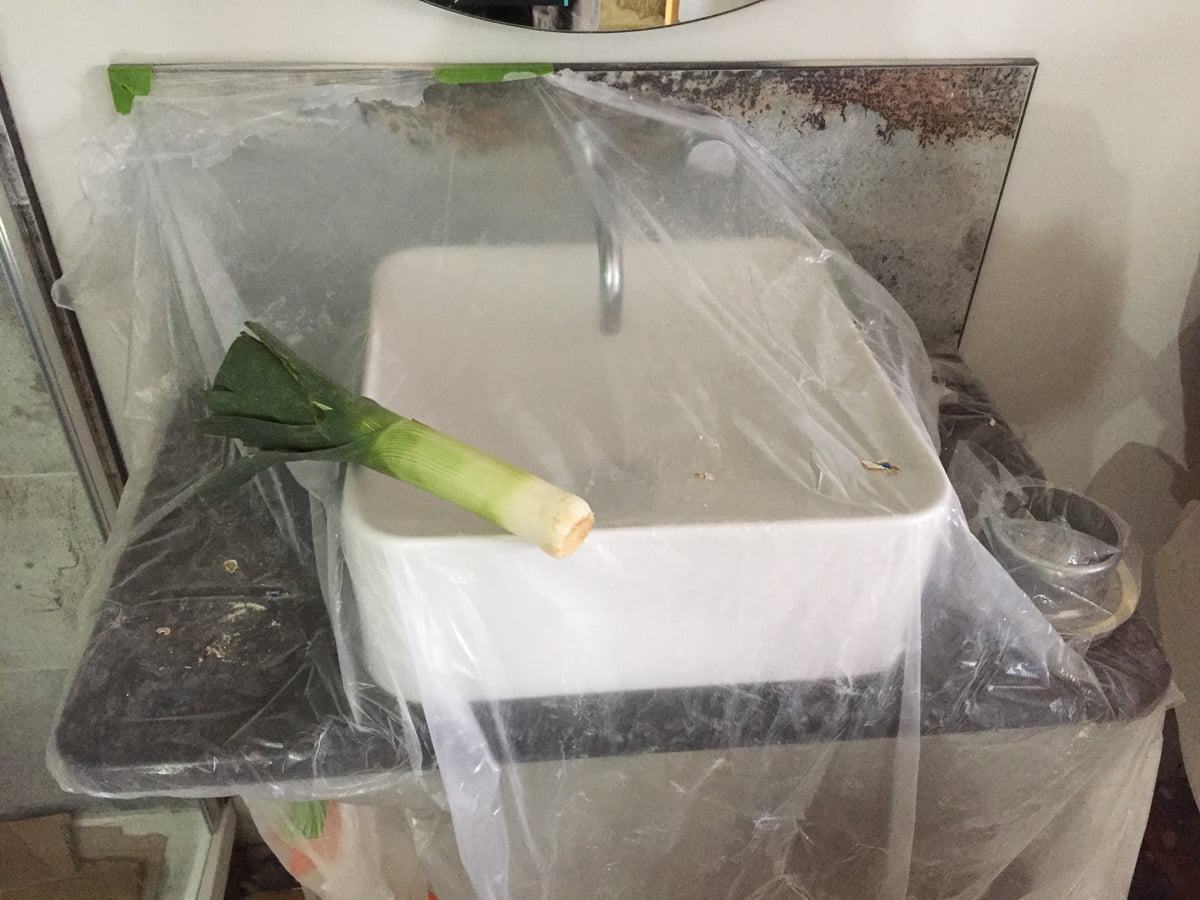 The only exciting thing that happened in the house is that we sprung some leeks; one in the bathroom, one in Zanna's bedroom and a large one in the kitchen. Hahaha! I think Colin had been planning this joke for weeks!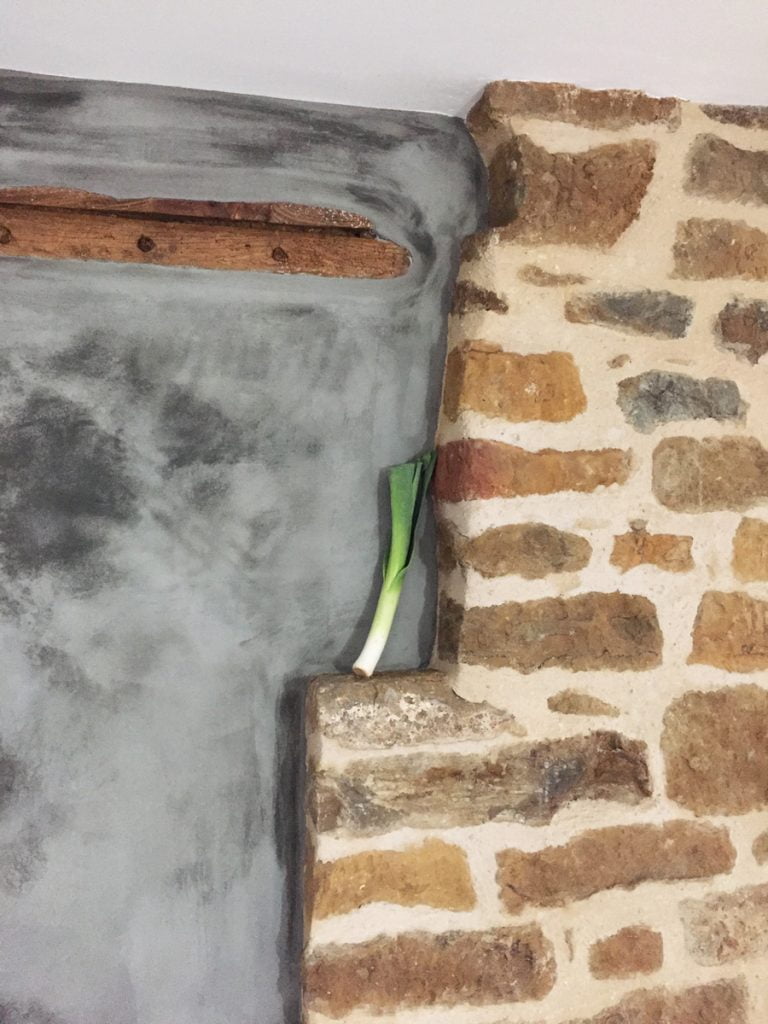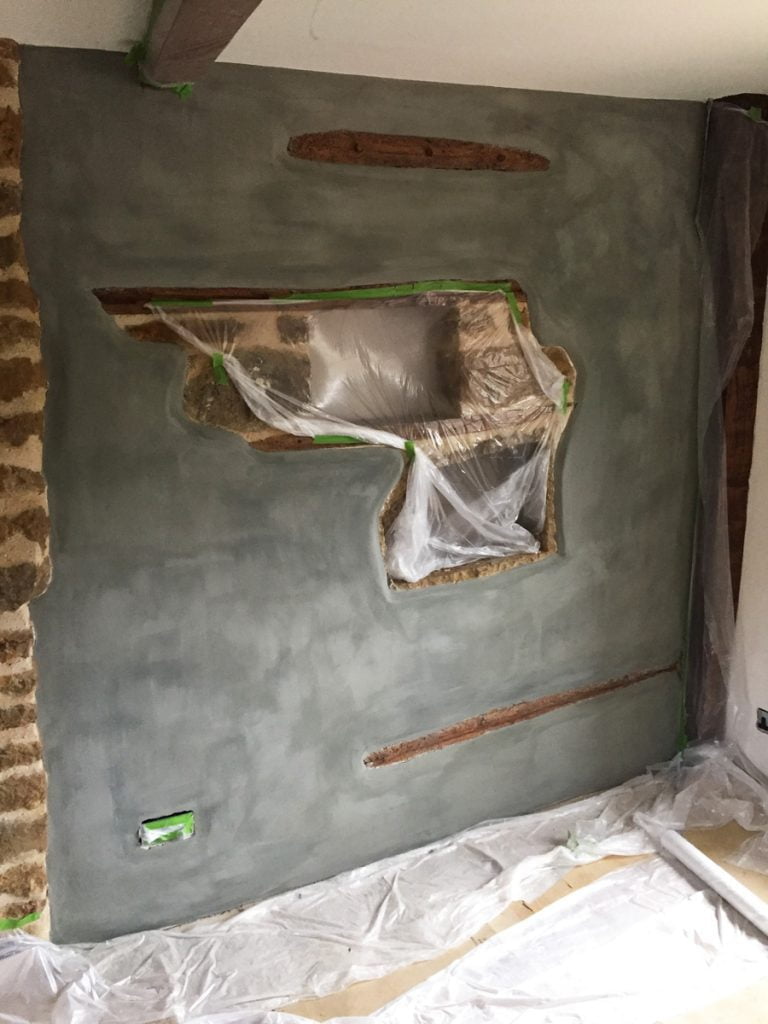 The lime washed walls in Zanna's bedroom have dried and they are just as patchy, more patchy than we like… More coats???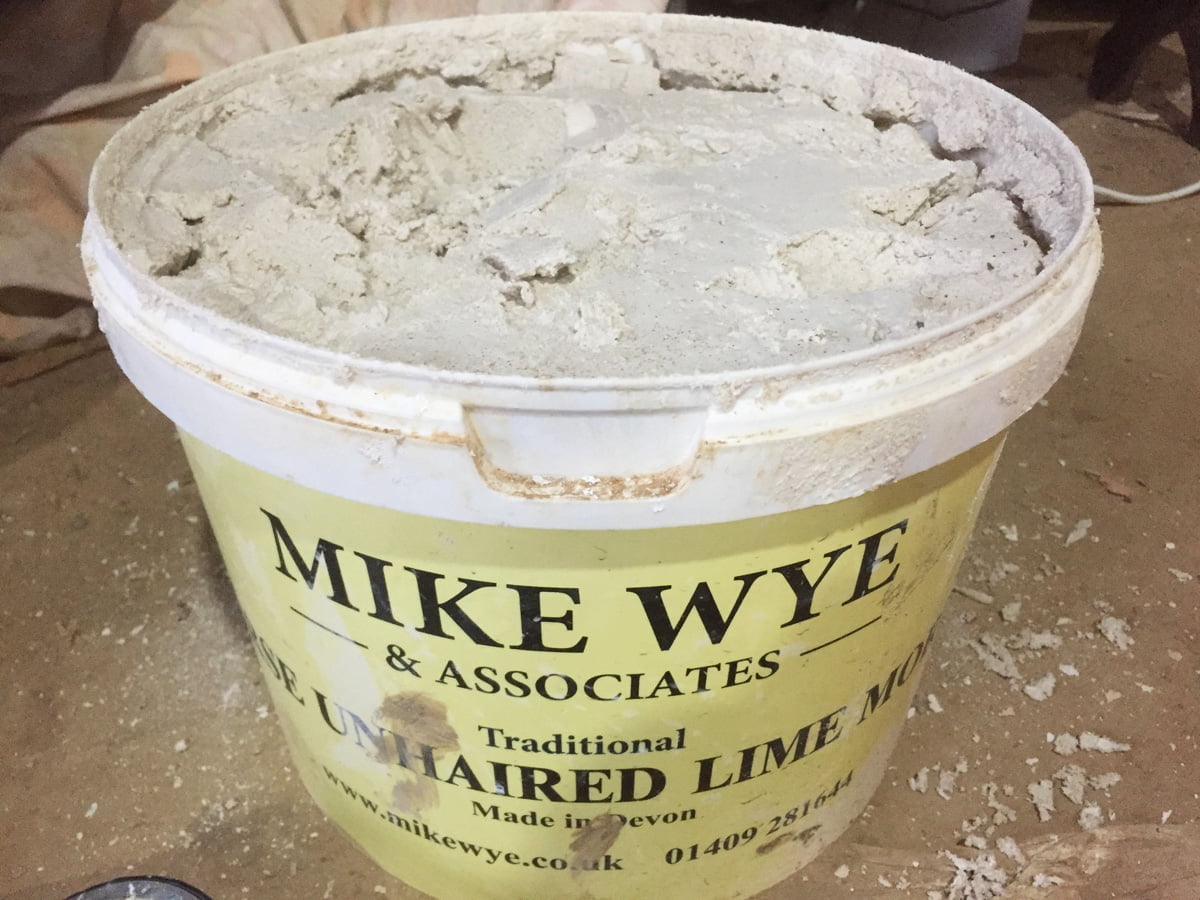 The plasterers left us with several buckets of lime so we could patch up any damage made to the walls. This lime plaster could last us years as it doesn't dry out like normal plaster or filler.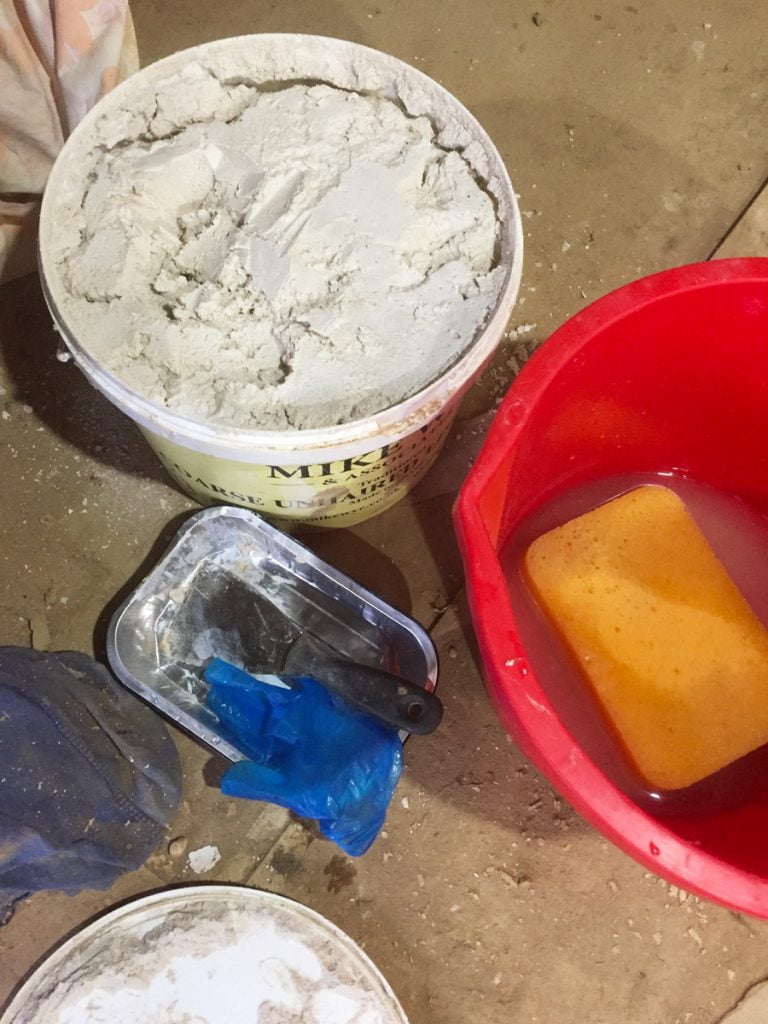 It's surprisingly easy to patch, you spread it onto the wall where there is a hole or damage, then wipe with a damp sponge smoothing it over.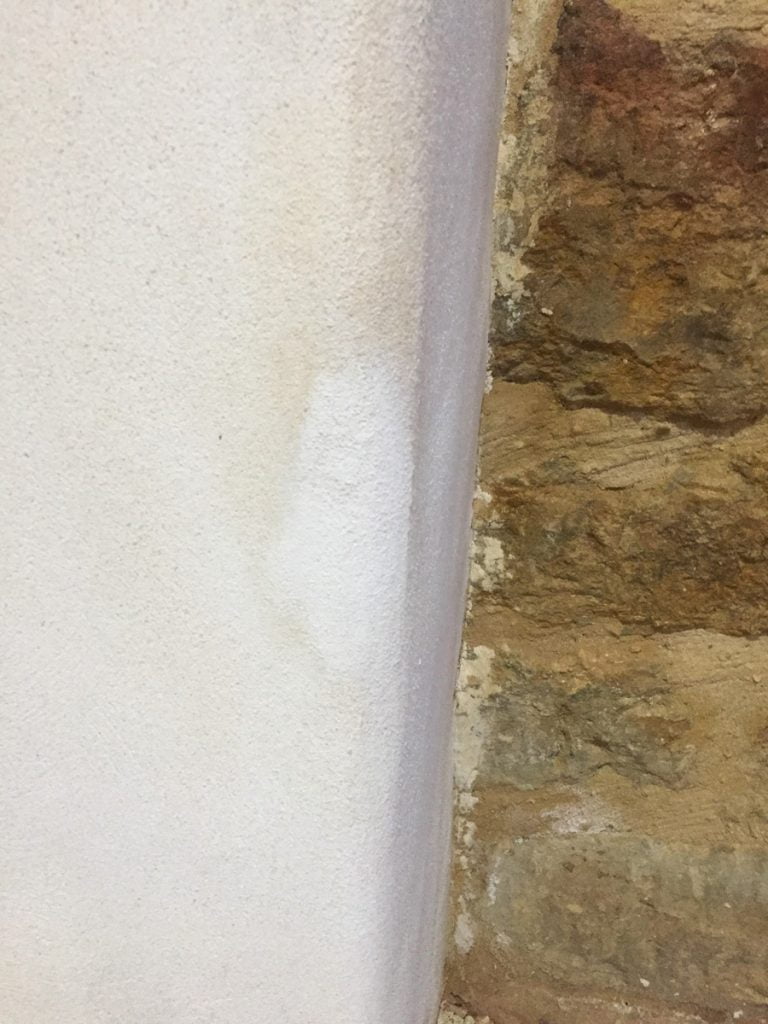 There was a large chunk that had been knocked off this corner but it has patched very well.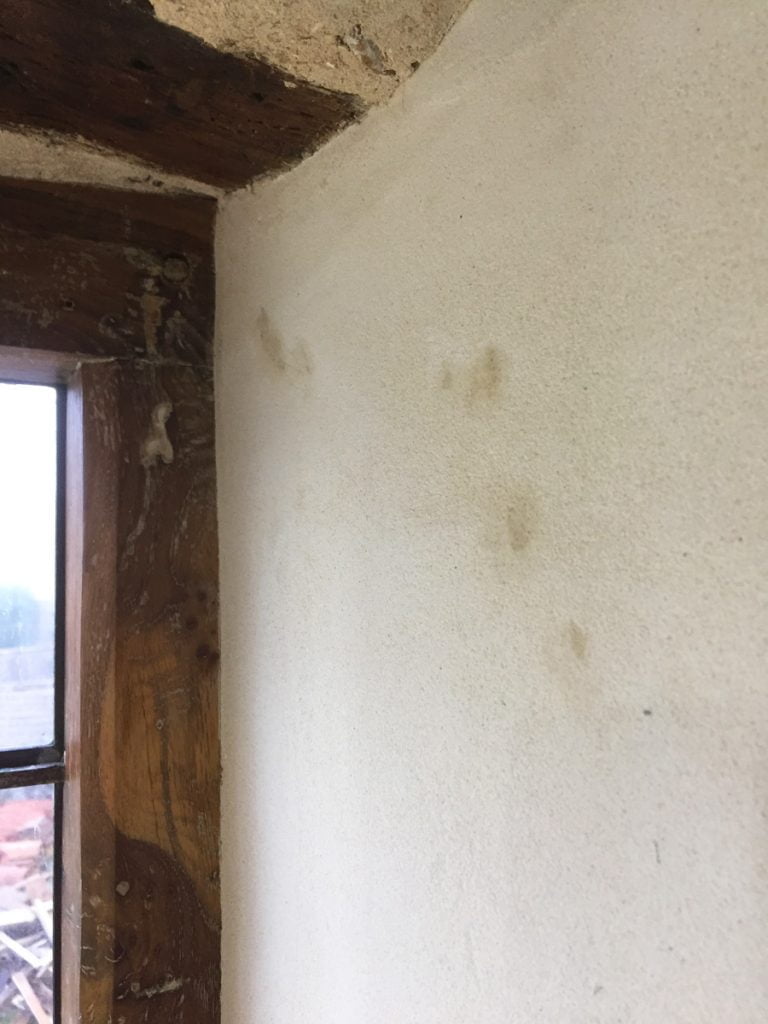 Small holes filled and repaired.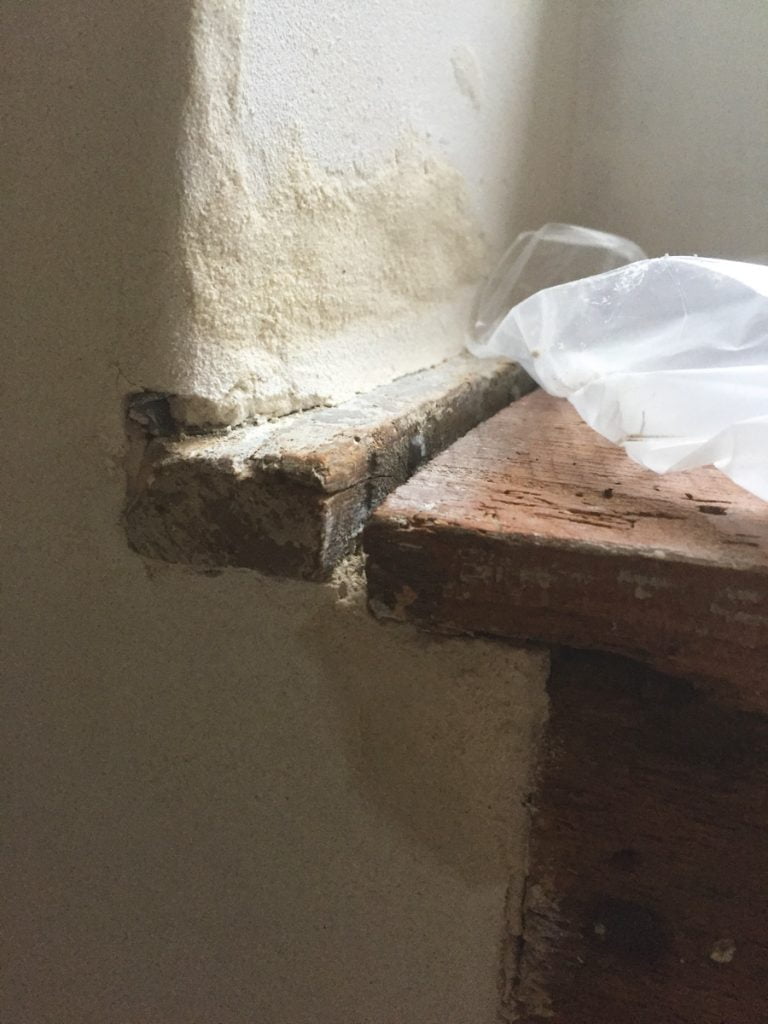 A large chunk had been knocked off this corner under the window seat, along with damage done when the window seats were being made. This was a bit tricky to get flat but it can be sanded down when dry.