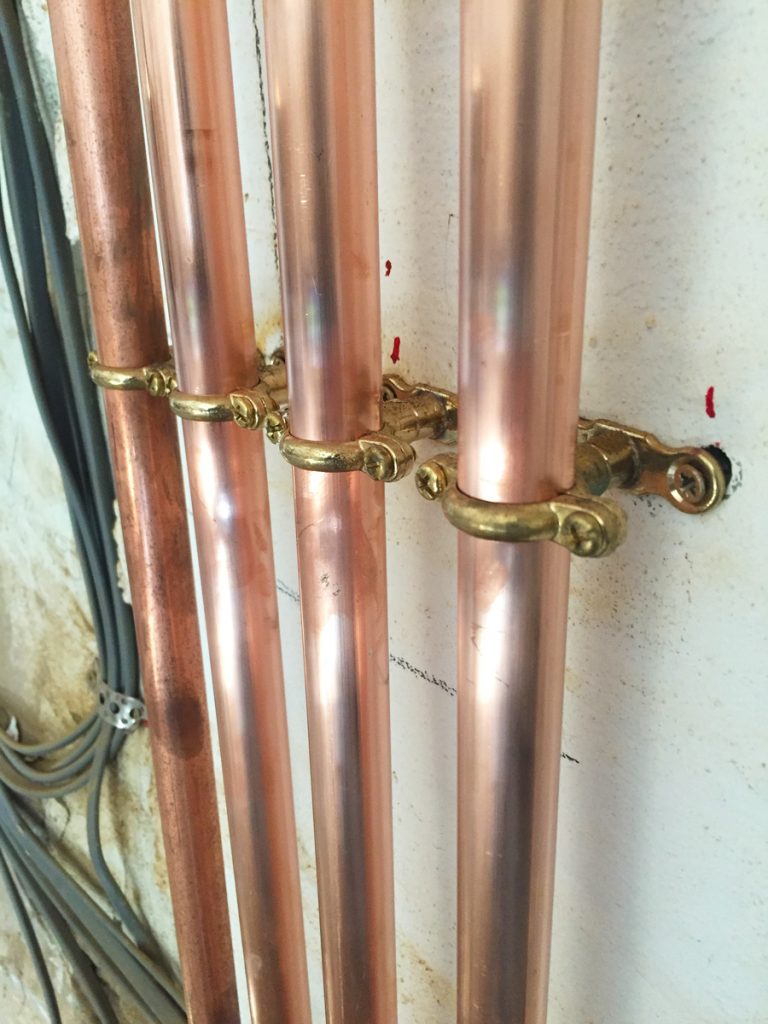 Our plumber, Andrew, has returned for a couple of days to work on the new copper pipes to join the new plumbing up to the boiler and water tank.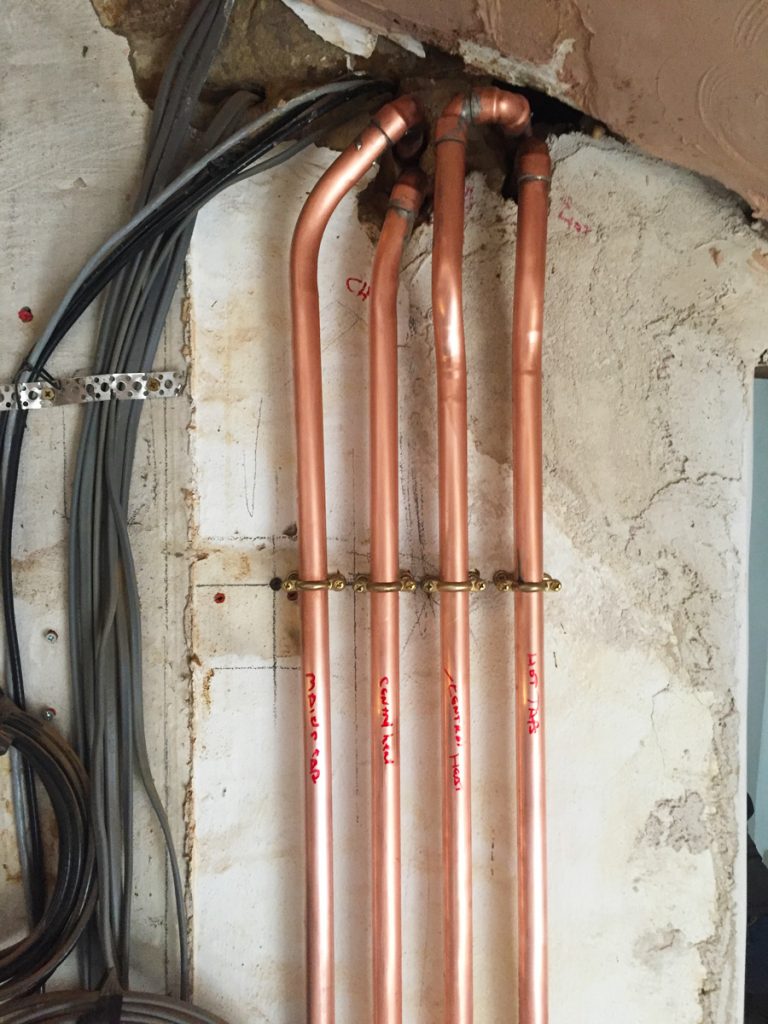 Copper piping and brass fixings. It is a shame this will all be covered up!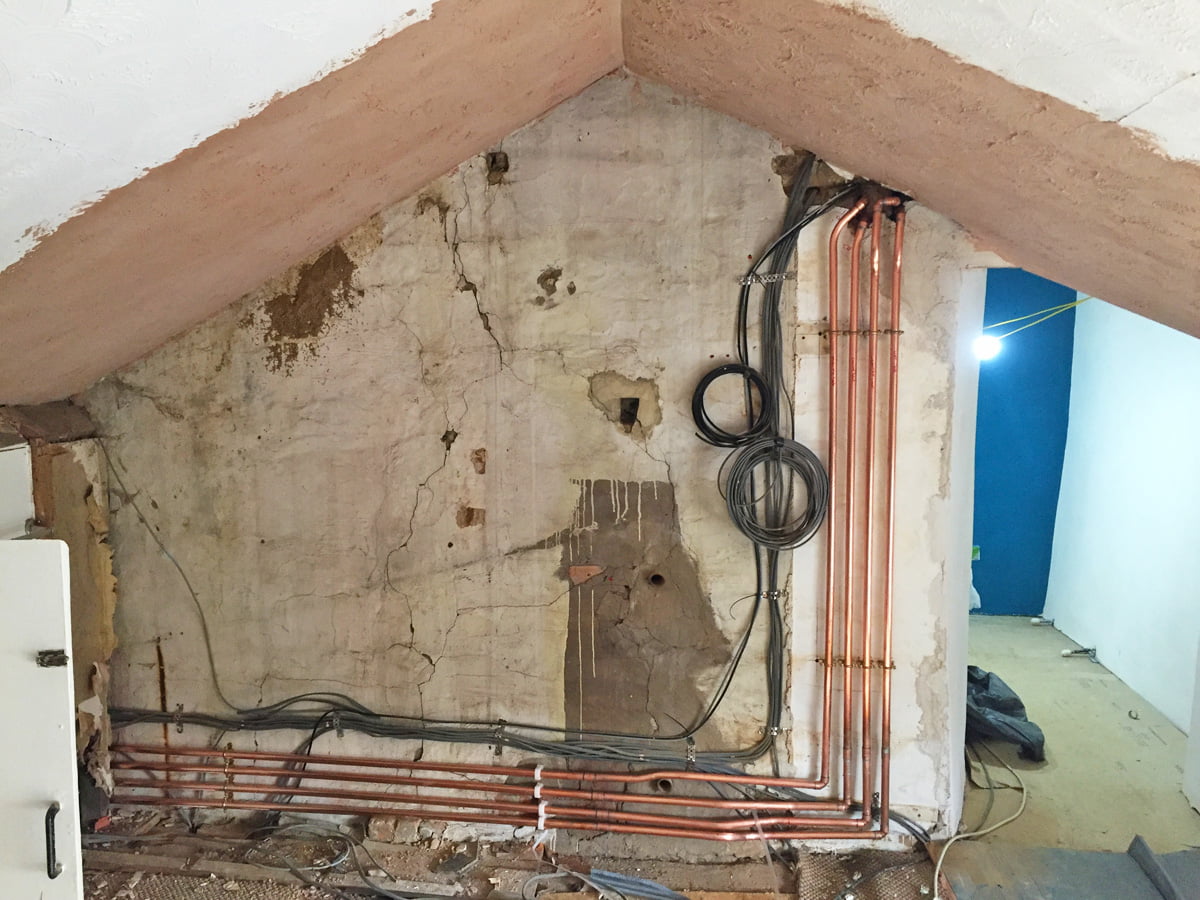 He has worked out which pipe is which (the old plumber labelled them up wrong, just another to add to his catalogue of errors) and continued the copper piping across the wall and into the eaves in Cat's bedroom. This will all be boxed in eventually and hidden.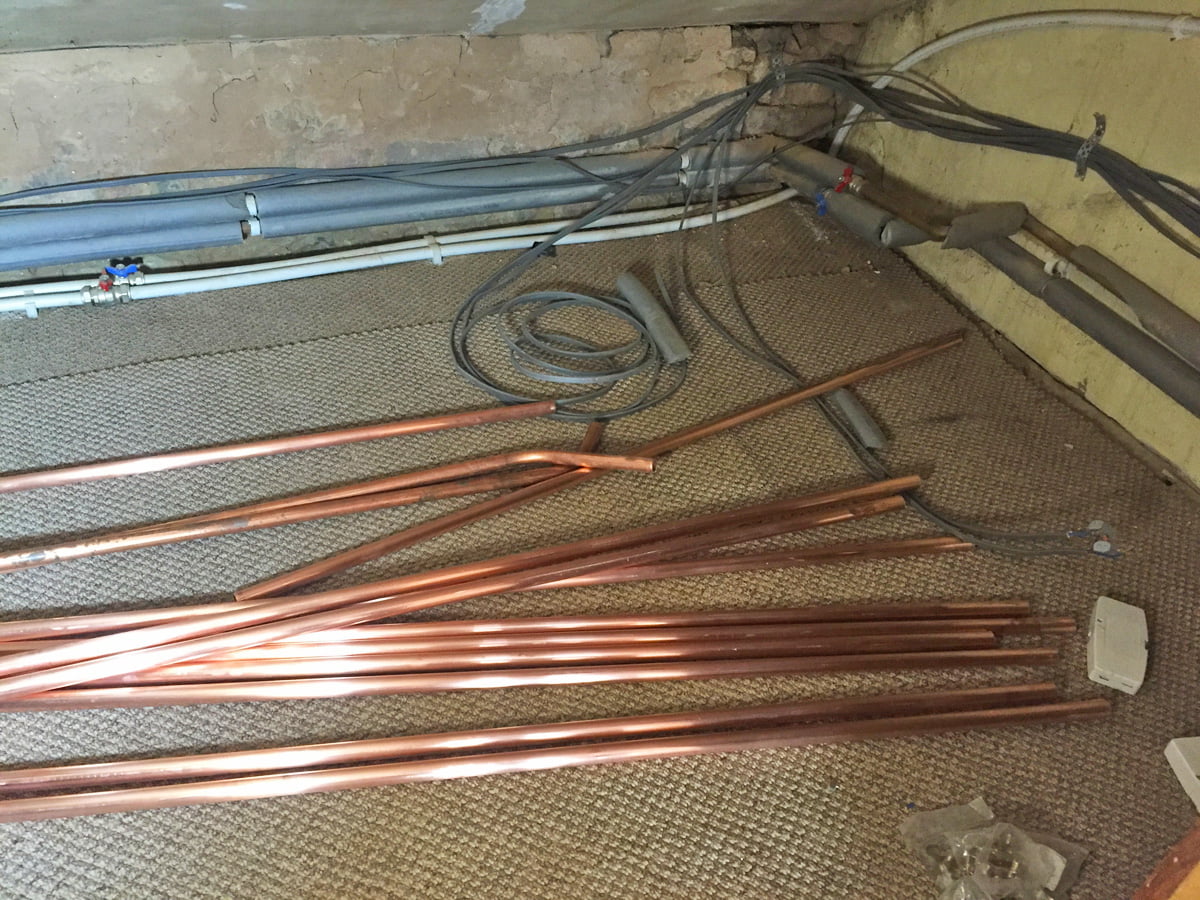 The cupboard in the eaves in Cat's bedroom where there are old copper pipes to be replaced (as they are all furred up with decades of limescale) and modern plastic pipes which our old plumber fitted in the wrong place and through the carpet!!! All of which will be replaced and put into the correct place (tidily attached to the wall).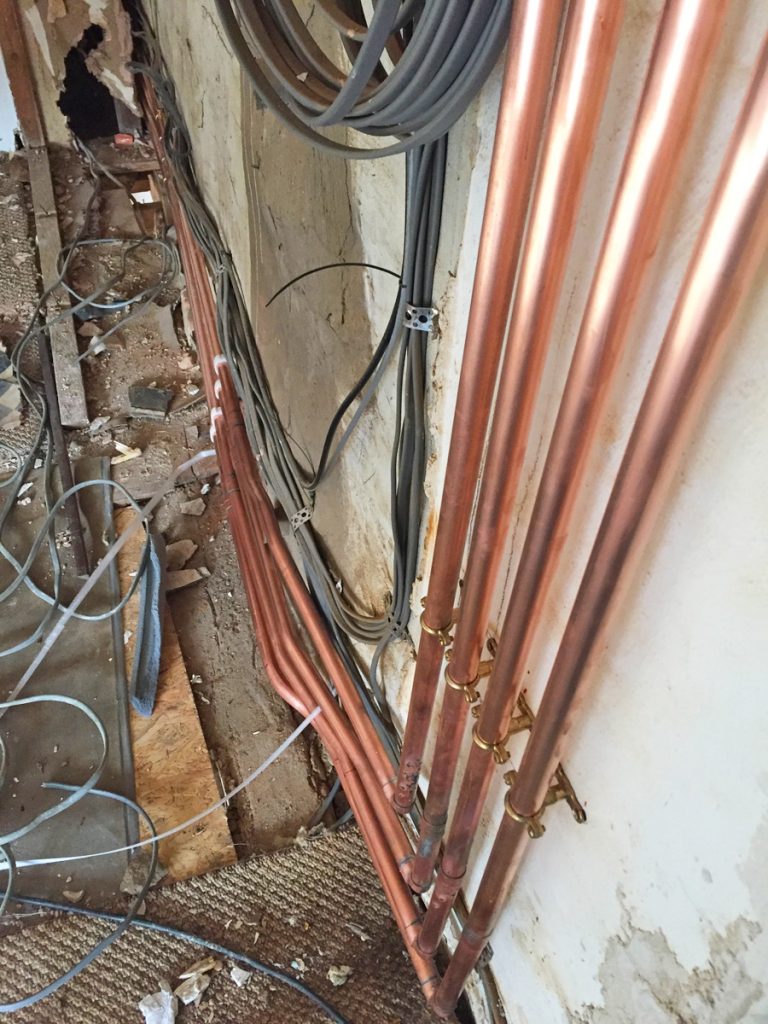 Andrew had to bend the pipes around the lumpy wall!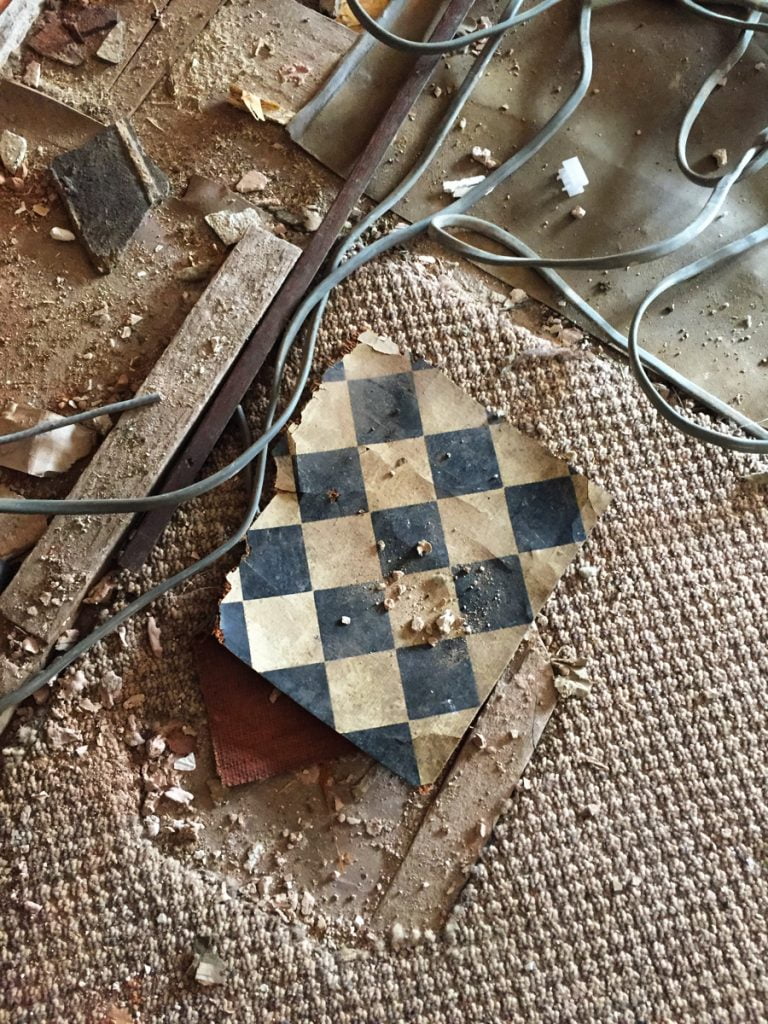 I think this is part of an old floor covering.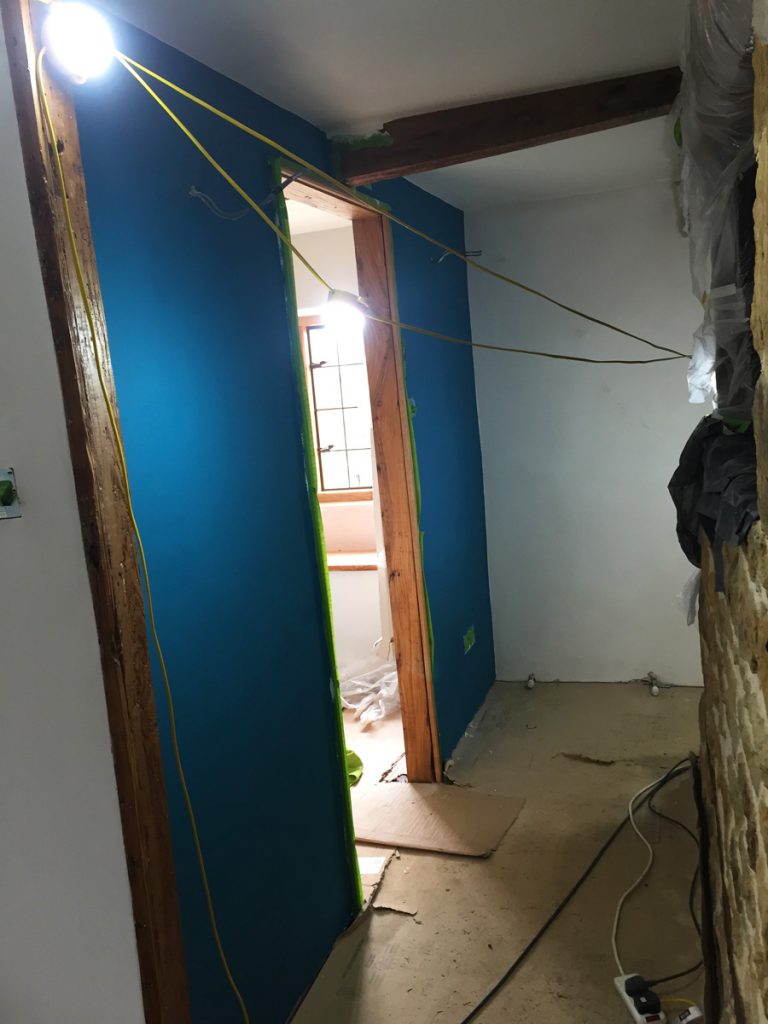 Our feature wall outside the bathroom on the landing being painted with Fenwick & Tilbrook's 'Major Tom'.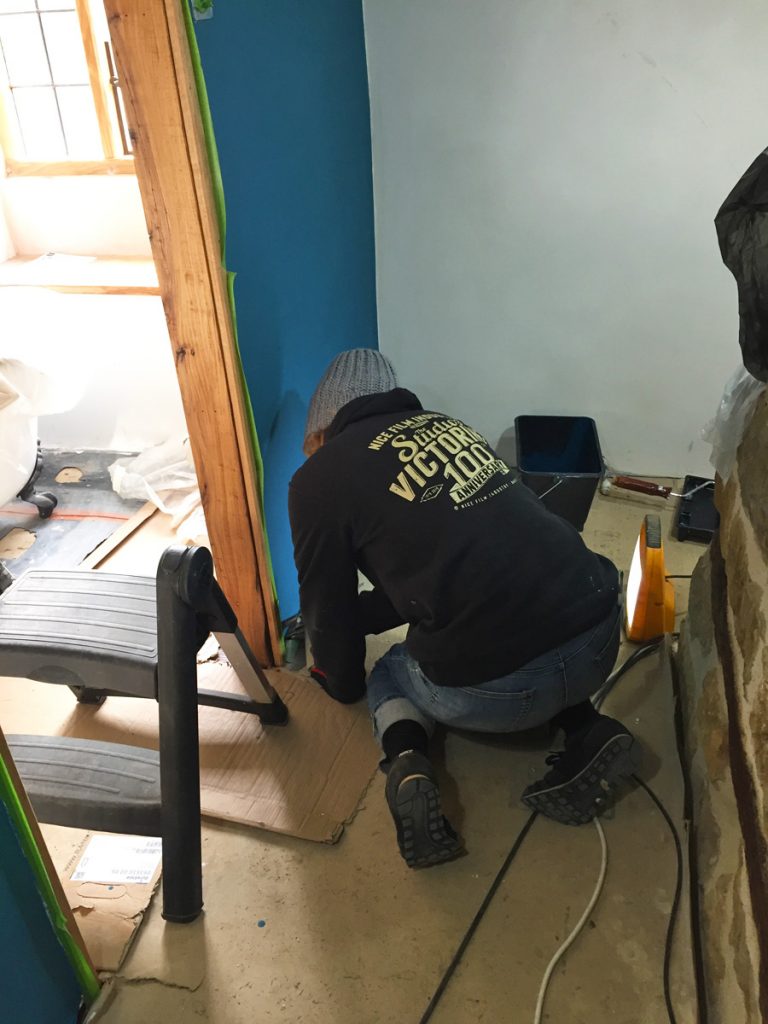 We absolutely love it! It perfectly differentiates the new stud wall from the traditional lime plastered walls and interestingly is not far off the current colour of my hair!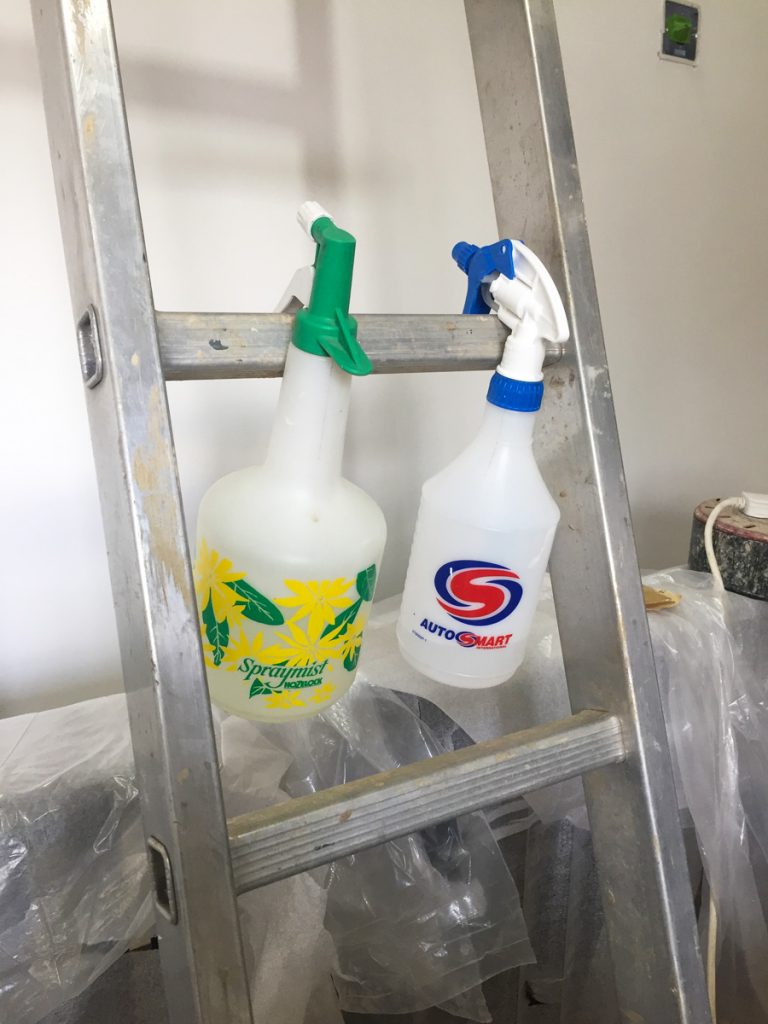 The water sprays that we are now using to wet the lime plaster down before painting it.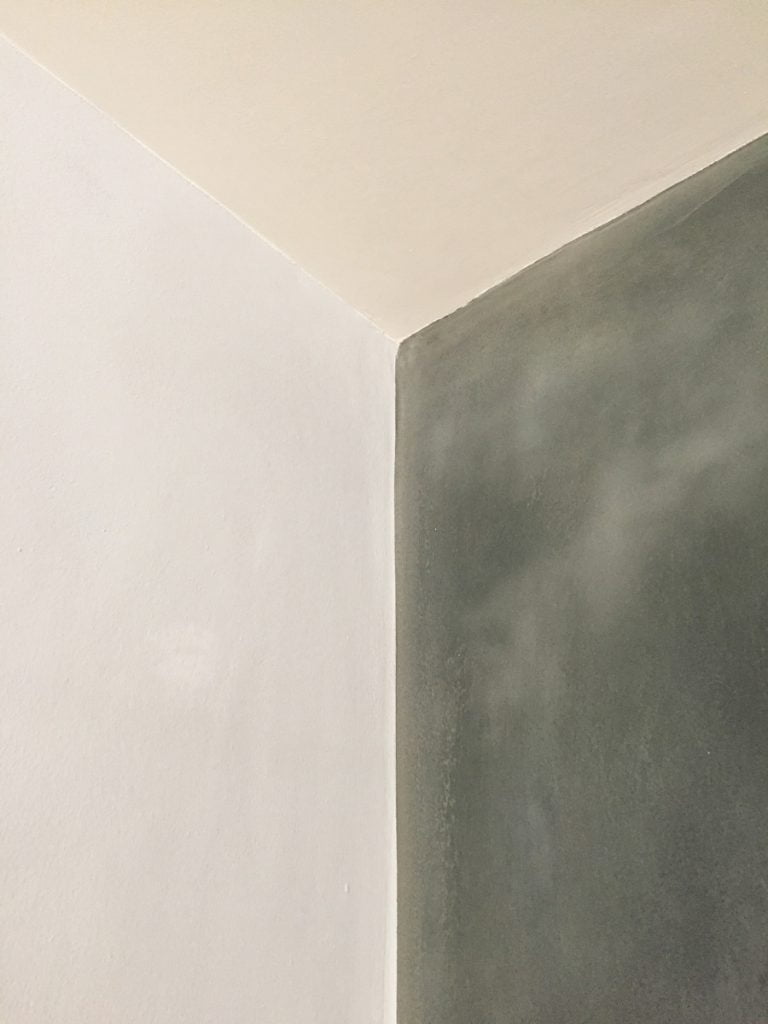 Cat has repainted Zanna's bedroom walls, the paler coloured walls, as we decided they really did look awful. The patchiness with the pale grey colour made them look unfinished and mouldy! Not a good look.
The paint is Fenwick & Tilbrook's 'Scotch Mist' in breathable claypaint. It took a couple of hours to do and looks so much better than the horrid lime wash.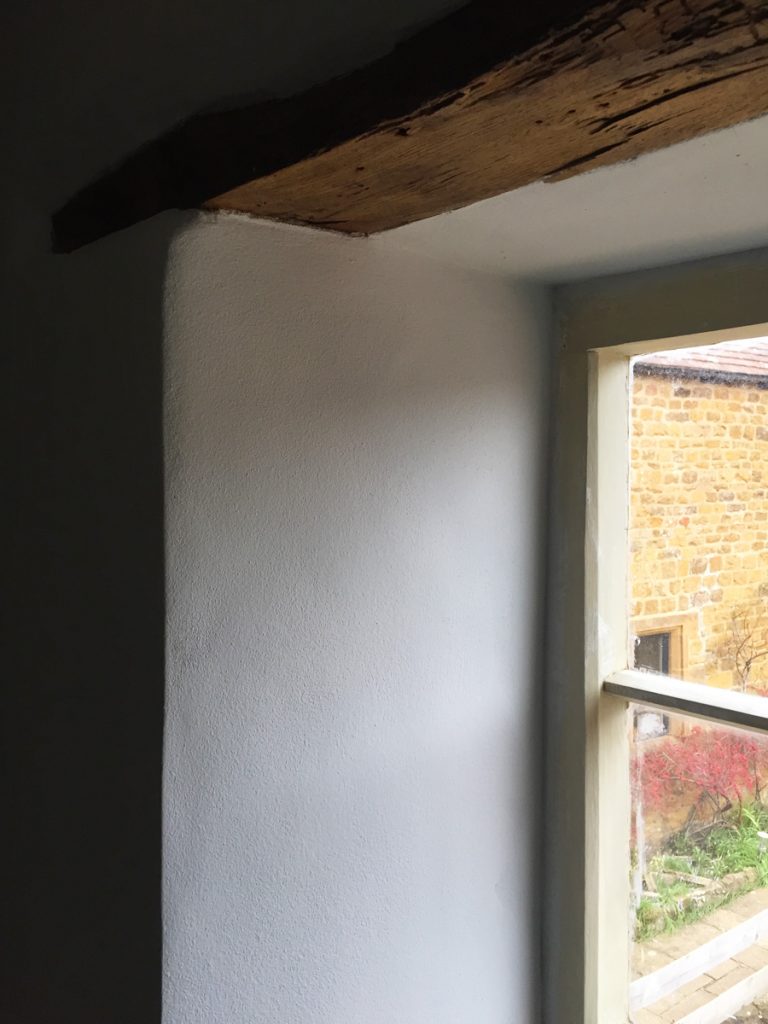 The colour is a grey with a hint of blue, a colour that is very similar to the colour that we found on the original lime plaster all around the house.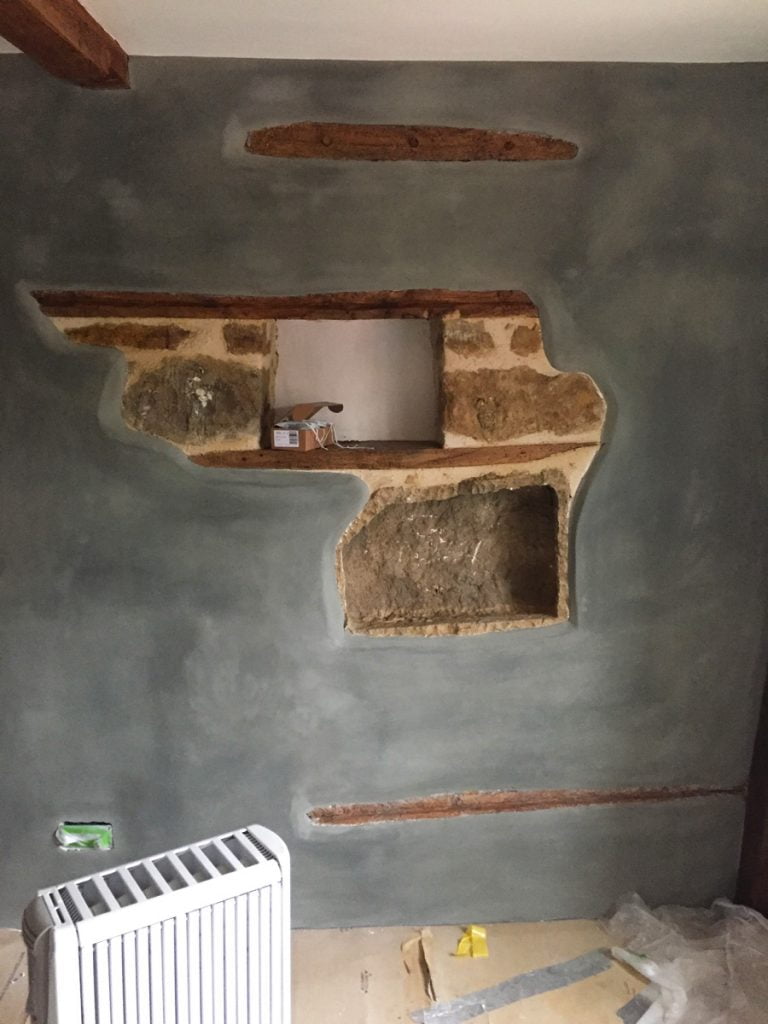 We will leave the walls either side of the chimney breast for now, Cat says it is a reminder of the HELL she went through with the lime wash… We don't mind the texture and the colour does pick out the blue stones in the walls.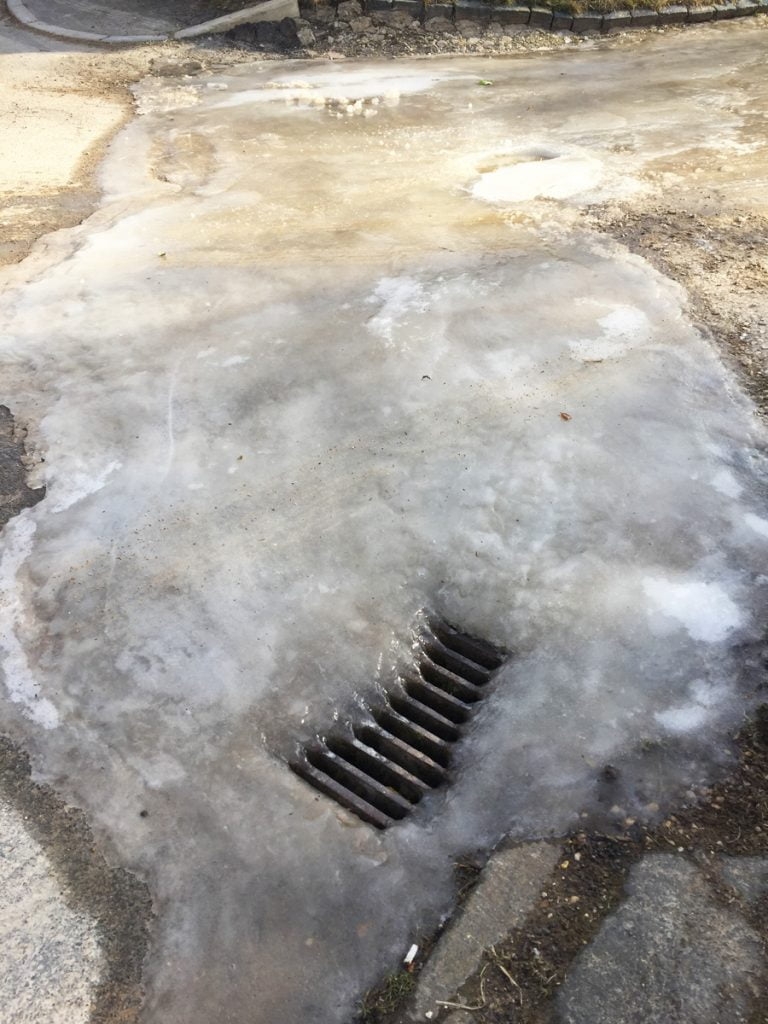 Saturday was so ridiculously cold, I think it reached -9 degrees celsius overnight. It was so cold one of the springs from the hill was frozen solid and remained that way all day.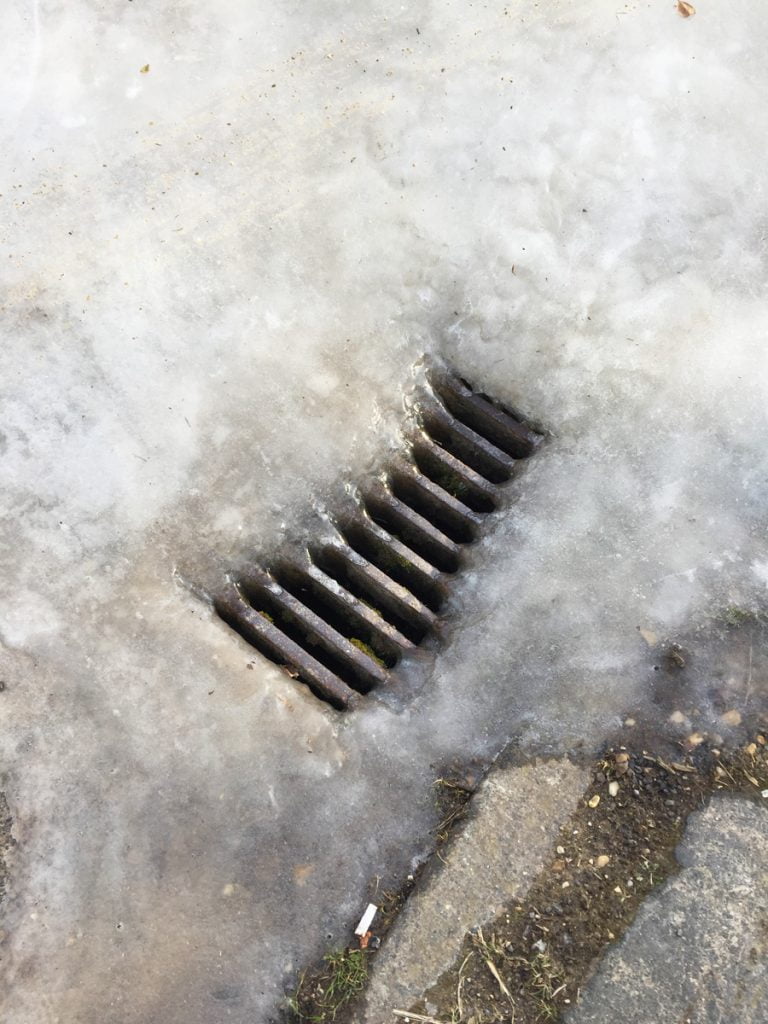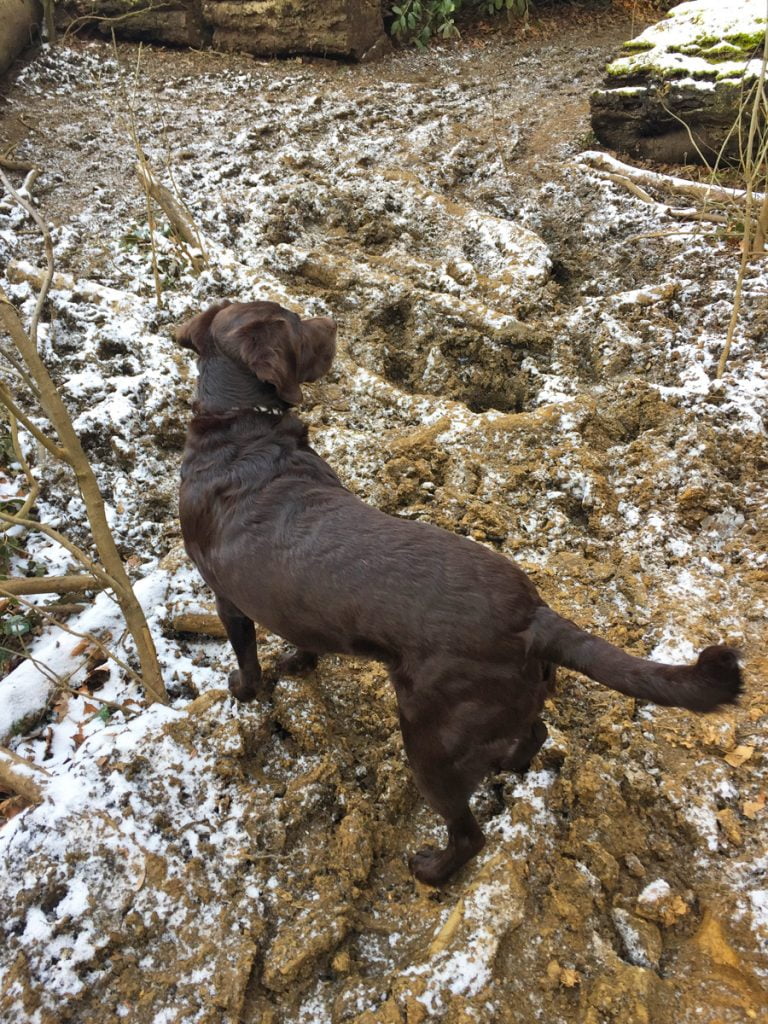 A bonus with these cold, dry conditions is that the mud has literally been freeze dried! All the moisture has evaporated out of the ground and it's as dry as it is in the summer!