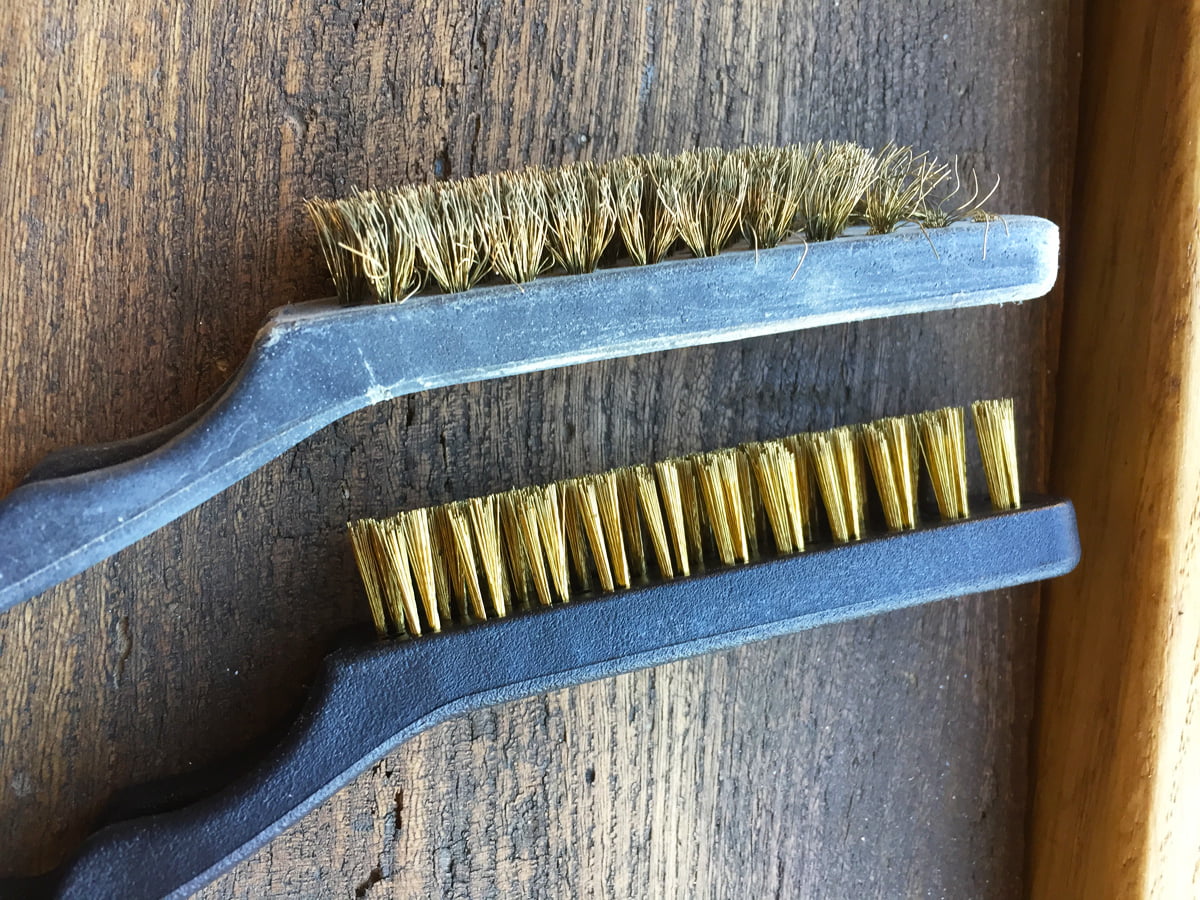 I have had to get some more wire brushes as I have already nearly worn this one out from scrubbing the stone walls of the sitting room. I may get through a few of these! And knuckles, I have scuffed all my knuckles. I must start wearing gloves.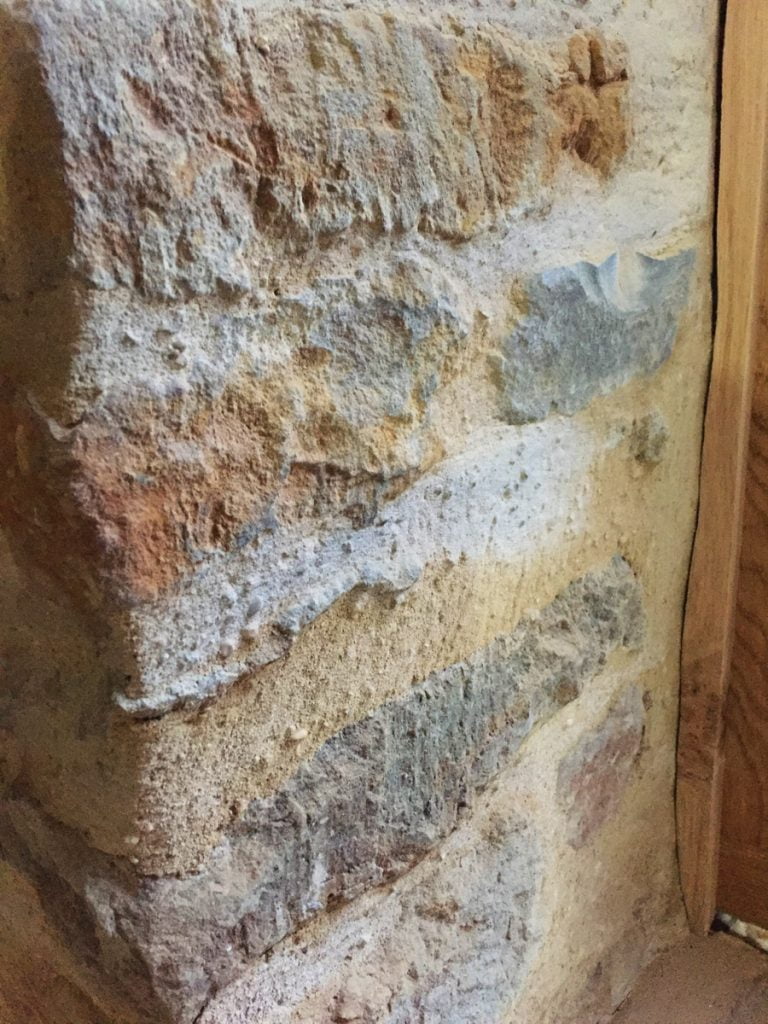 The sitting room wall next to the back door that I am half way through scrubbing. You can see the difference before and after, the orange dust has changed the colour of the lime pointing rather dramatically. After the scrubbing, it will be hoovered and then washed. All this needs to be done before Cat can paint in this room as it creates lots of dust.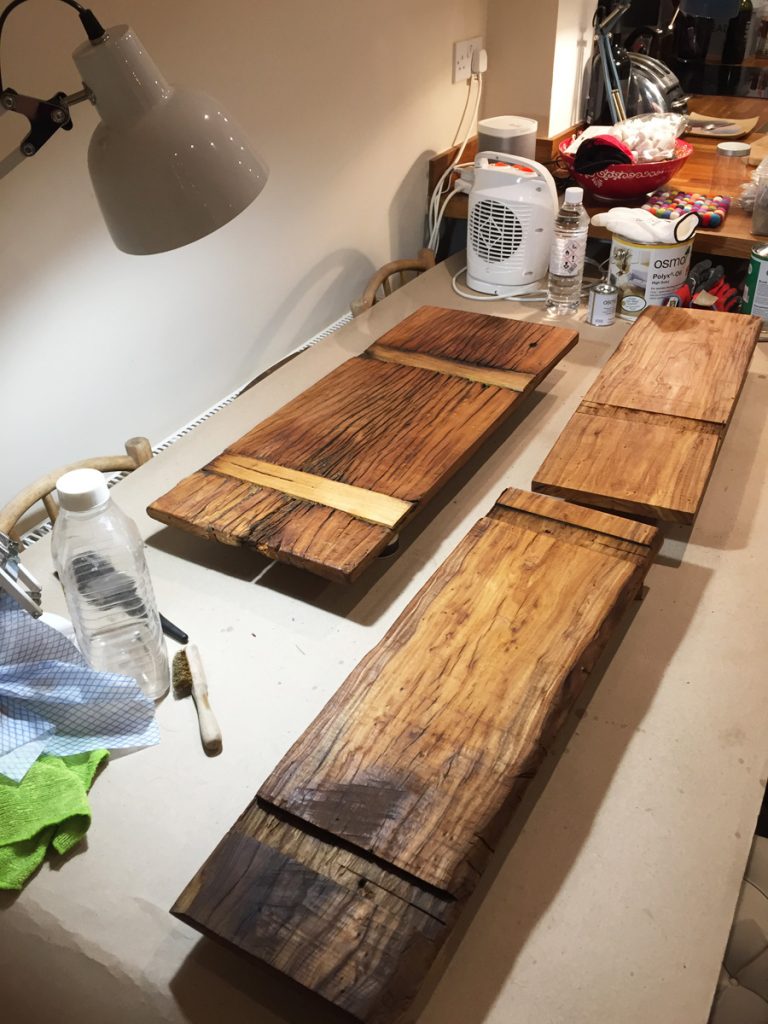 The new pot of Osmo waterproofing oil arrived so I was able to continue oiling the bathroom shelves.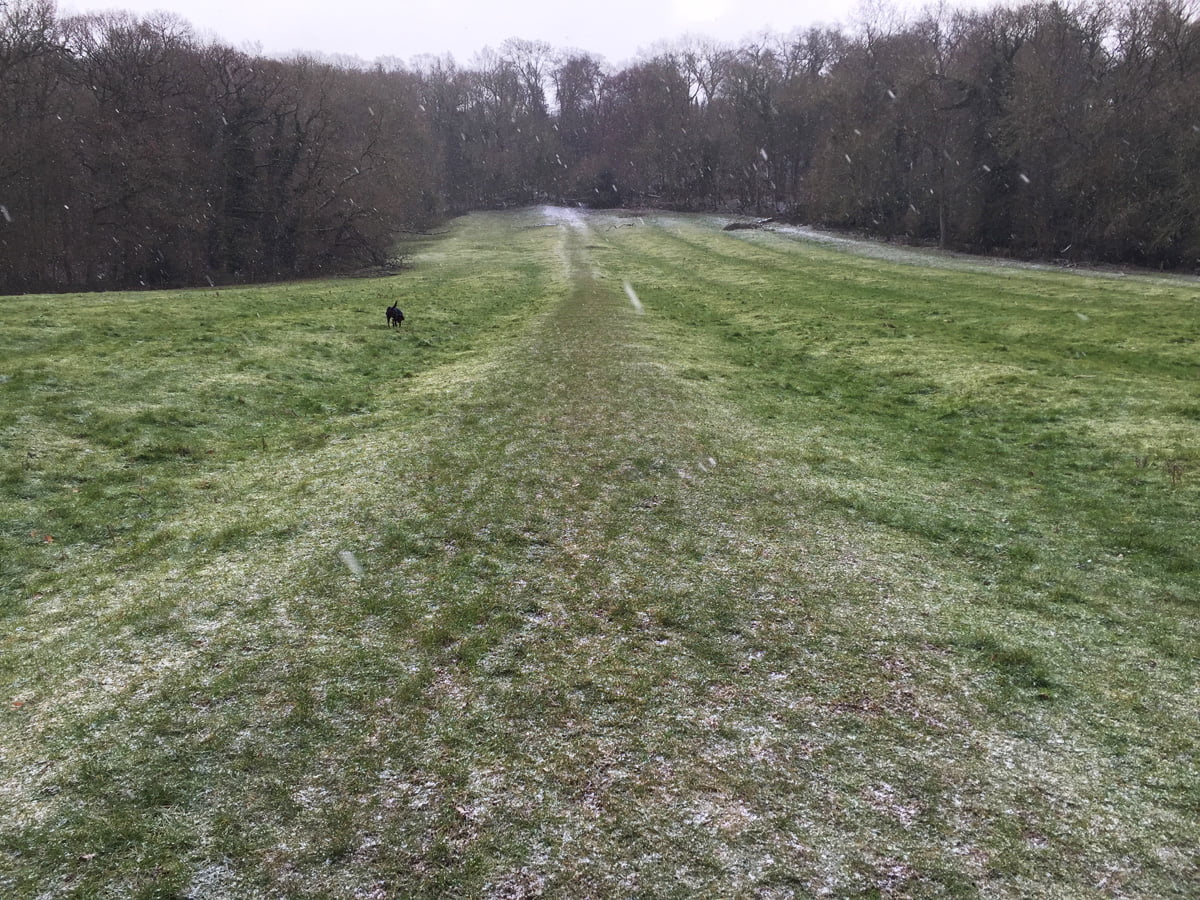 It has snowed every day this week, nothing has really settled but the temperature has been nuts. The coldest night went down to -9 degrees celsius and it hasn't felt much above that during the days. As a bonus the muddy paths in the woods have been frozen solid making walking a whole lot easier, and Jasper doesn't need washing 🙂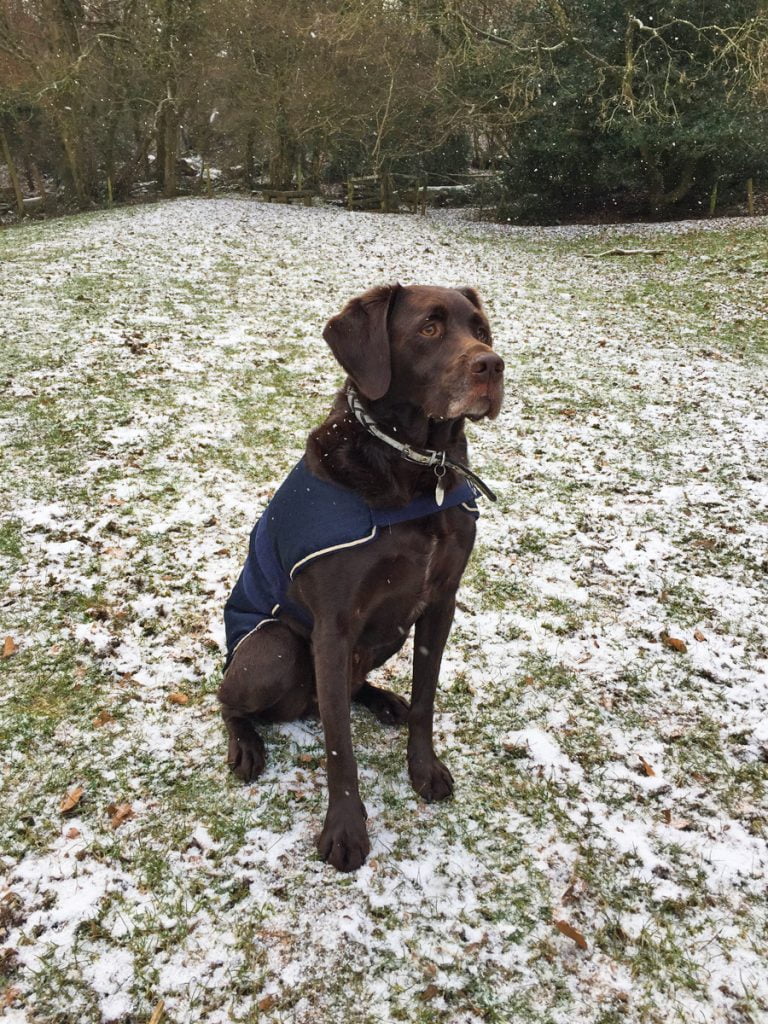 It's so cold even Jasper has been wearing a coat.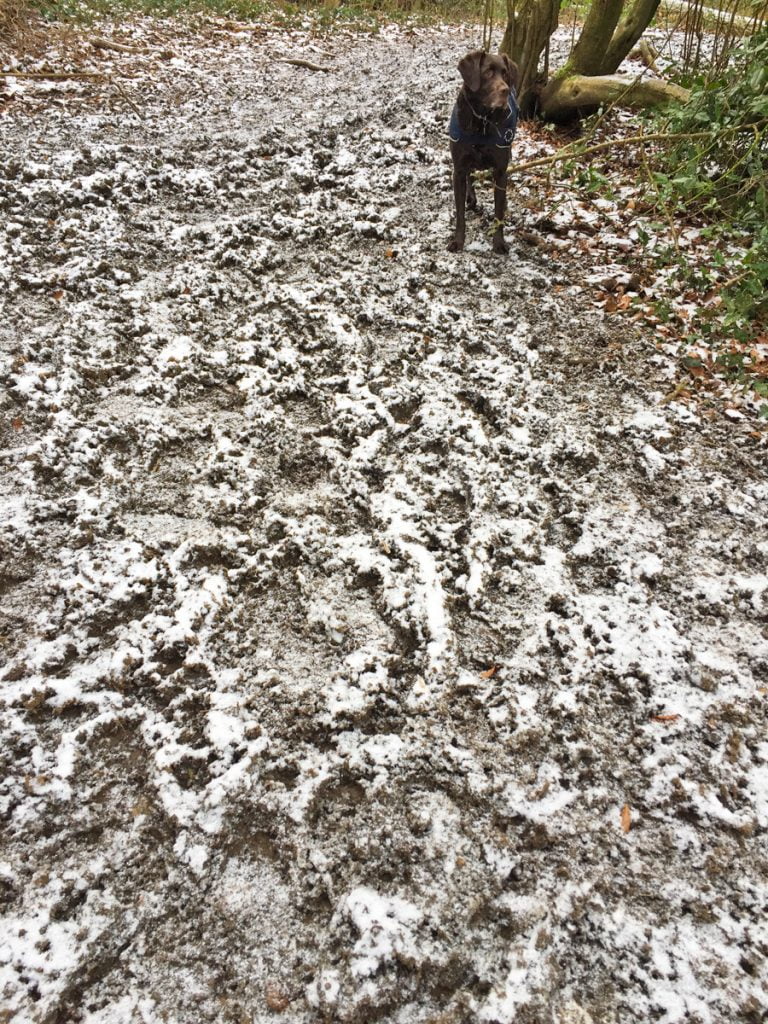 Frozen mud. Lovely!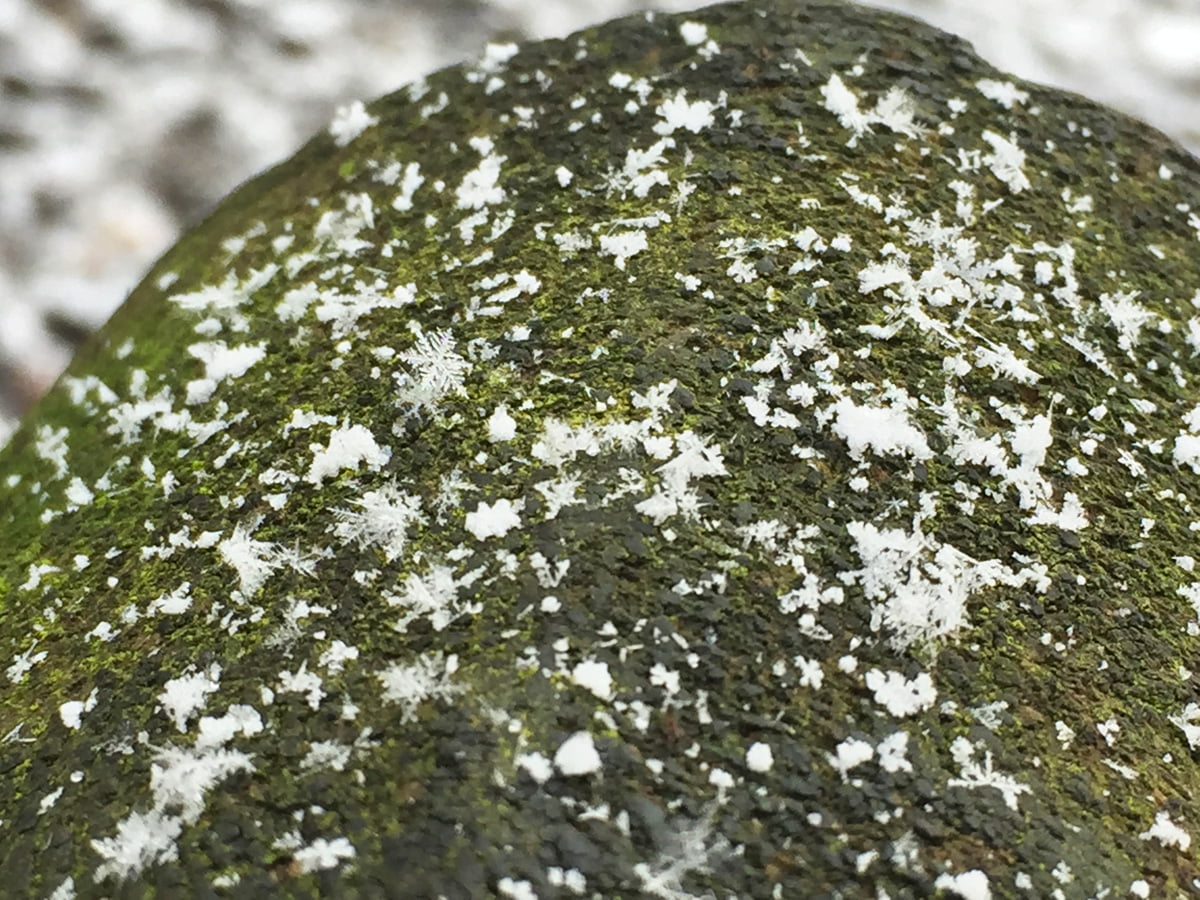 It is so cold that the most perfect snow flakes have been settling without melting. Beautiful. And this was taken on my old iPhone!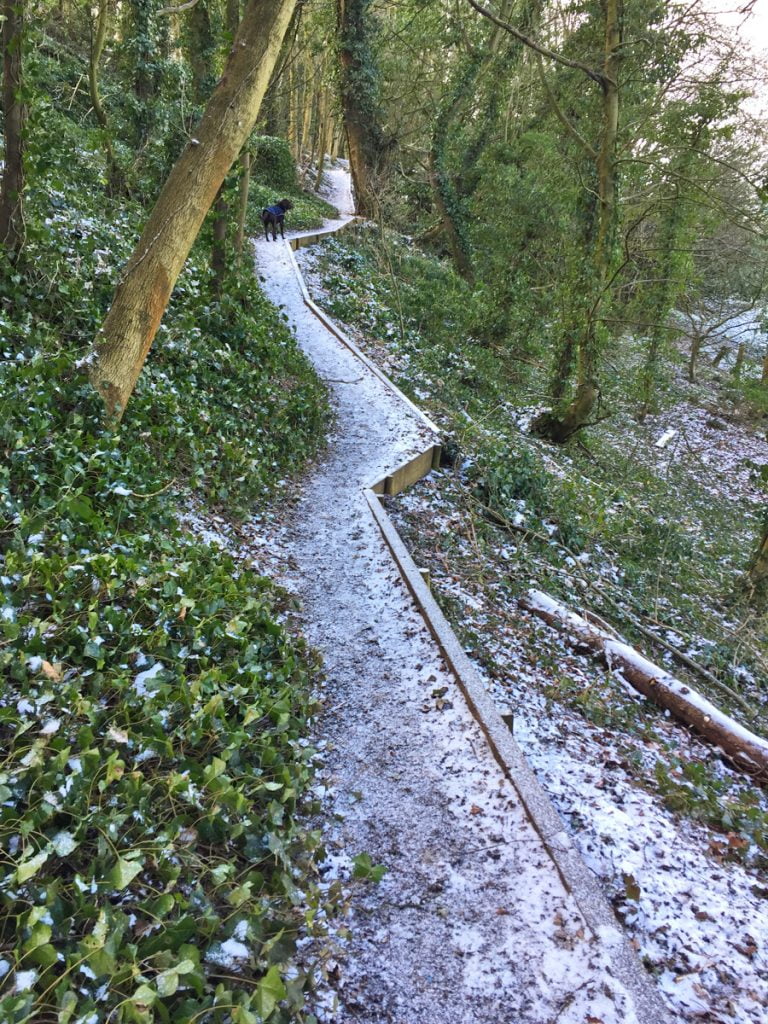 Frozen footpaths.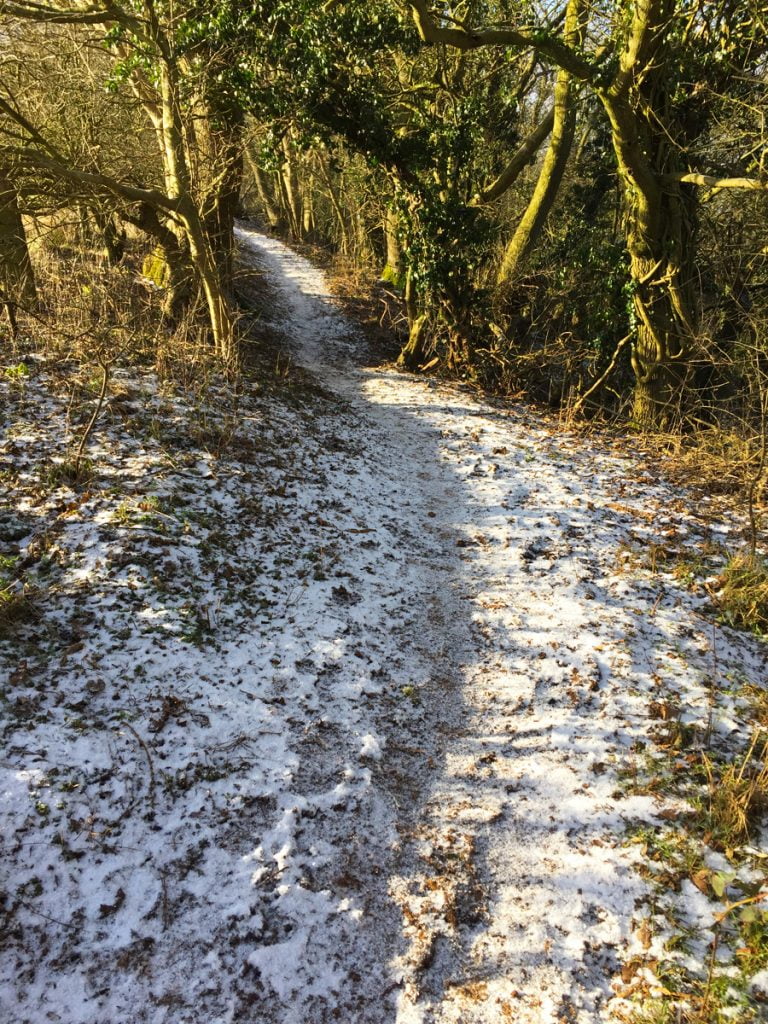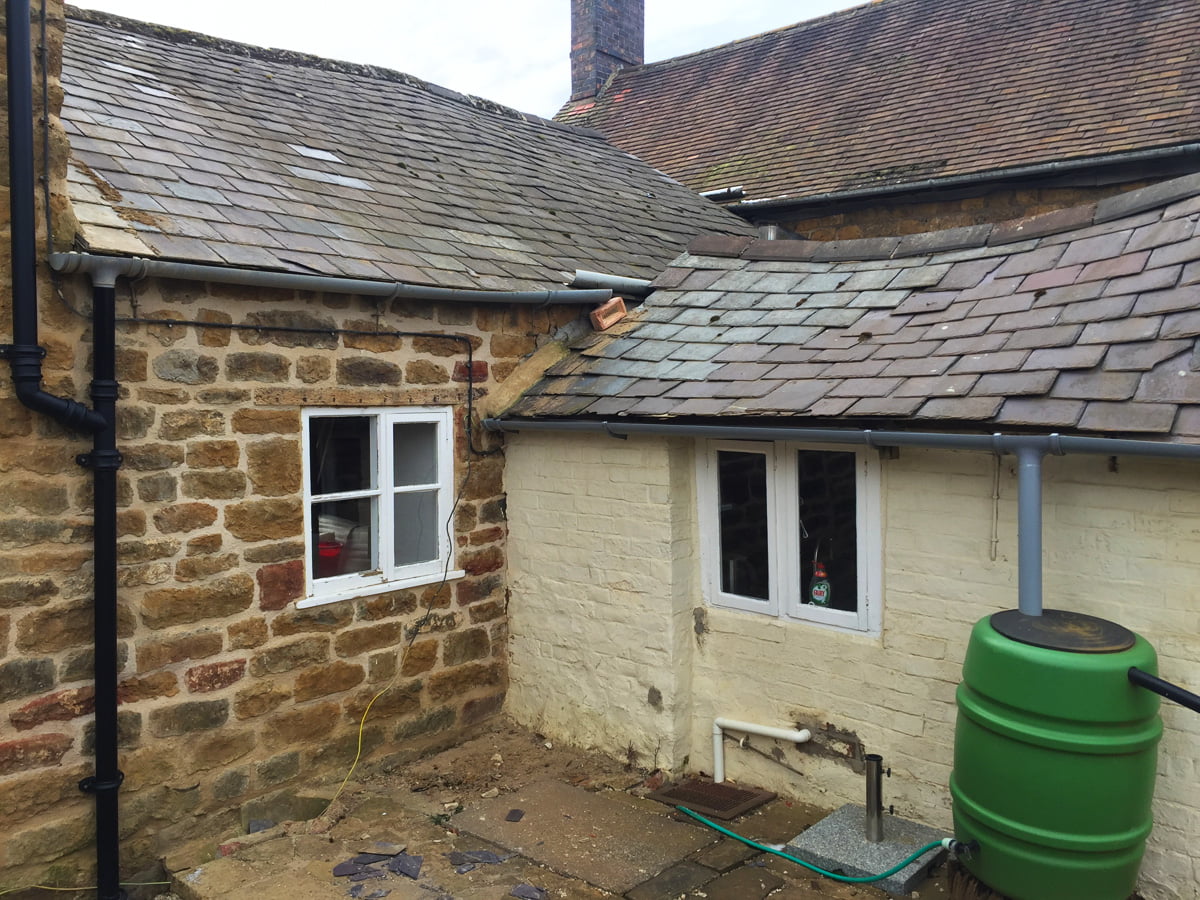 We have had 3 leaks in the house (only when it rains heavily), all from the old tiled roof that we will be replacing at a later date (when we rob a bank/win the lottery/hold up a stage coach), so the roofers, Pete & Roger, arrived to fix them temporarily. There is no point in any big repairs as it is not worth the time and money, so quick fixes that will last a year or so are what's needed. And this fix for the old gutter that was no longer flowing the right way (resulting in a flood in the kitchen, down past the electric fuse box!) suits this roof! The bracket won't take the gutter any higher so the brick is perfect!
This area of guttering and roofing is particularly home-made, but it has lasted (sort of) for the 4 years we have been here, god knows how long it has actually been there…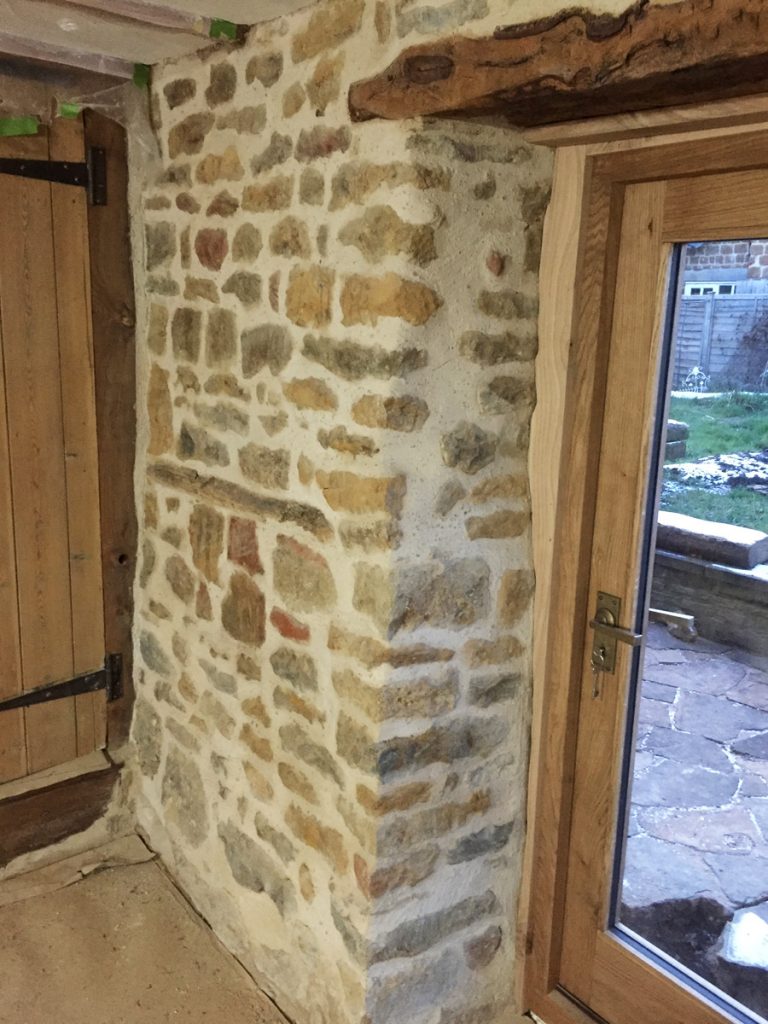 The cleaned up stone and mortar in the sitting room.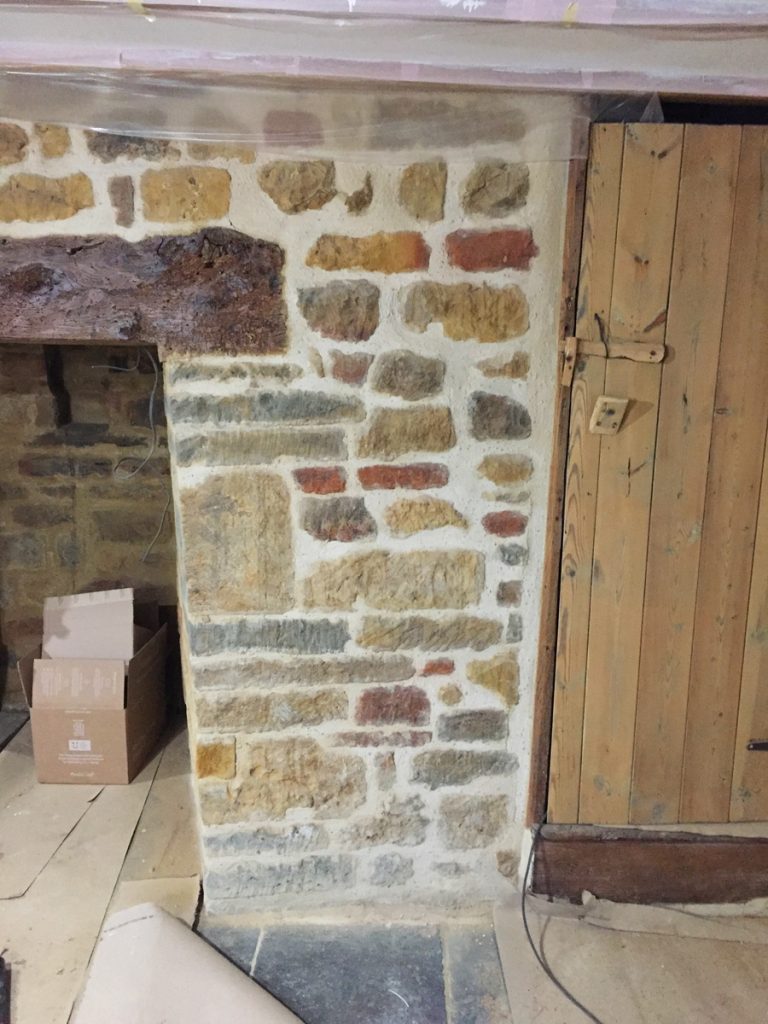 The cleaned up stone and timbers around the inglenook fireplace.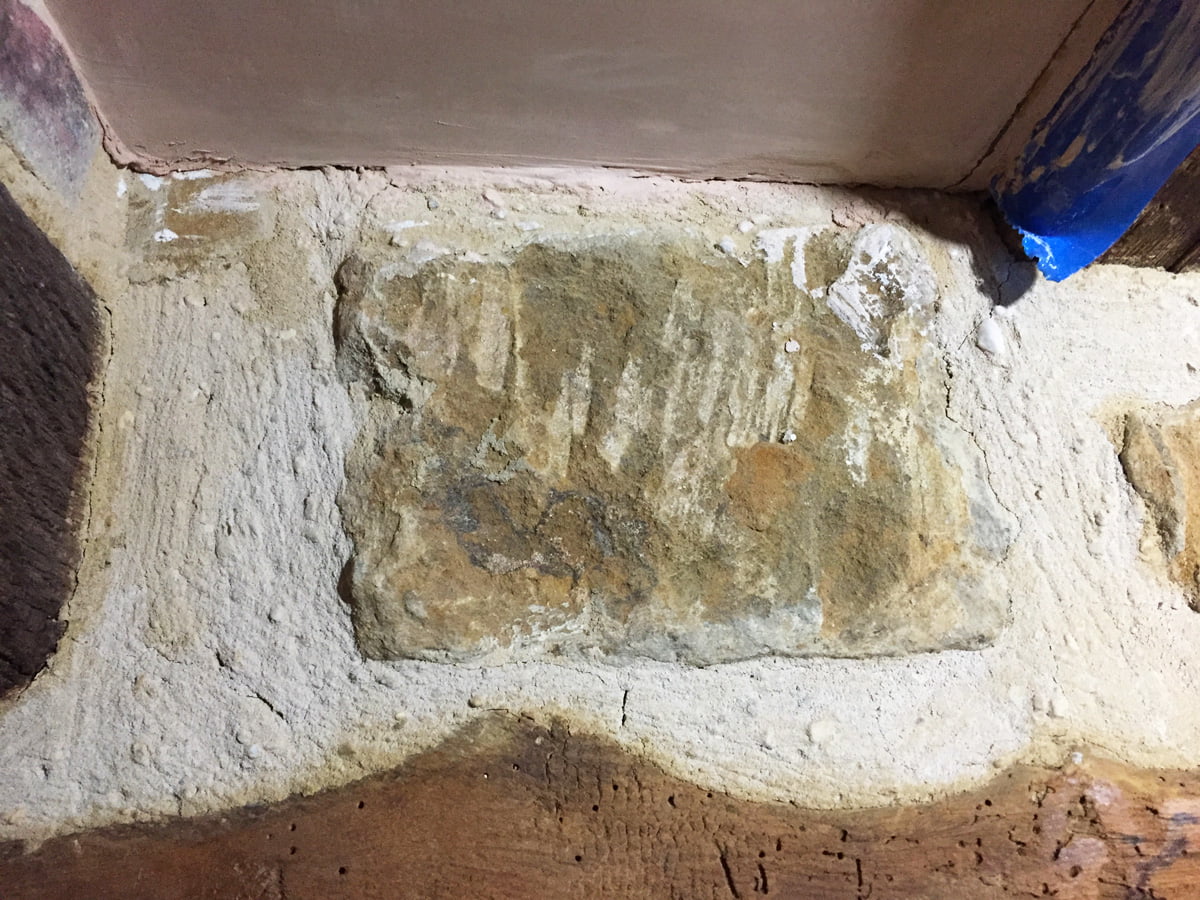 Some I haven't yet cleaned up.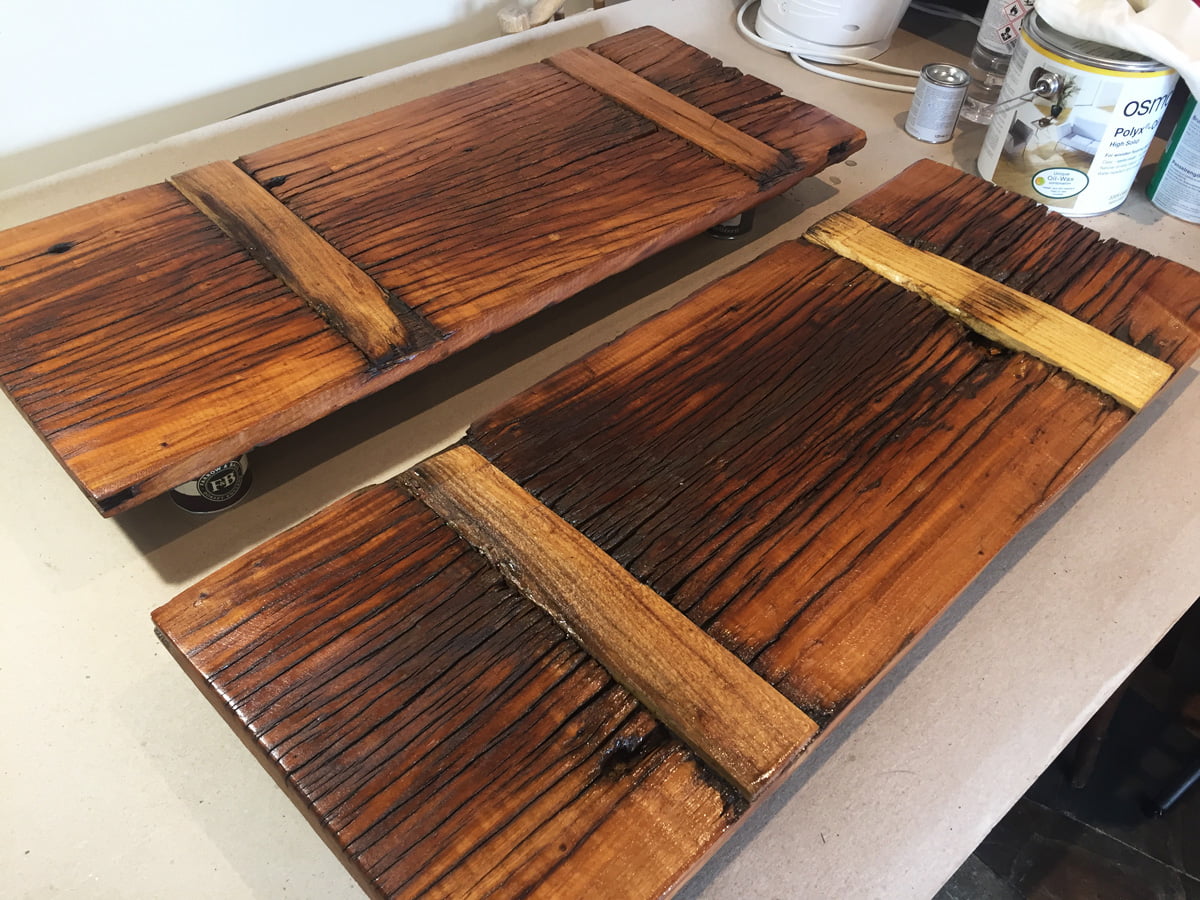 The bathroom shelves having a coat of Osmo Polyx Oil over the top of the waterproofing oil. This elm was so dry it is sucking up the oil so I will probably need to do another coat.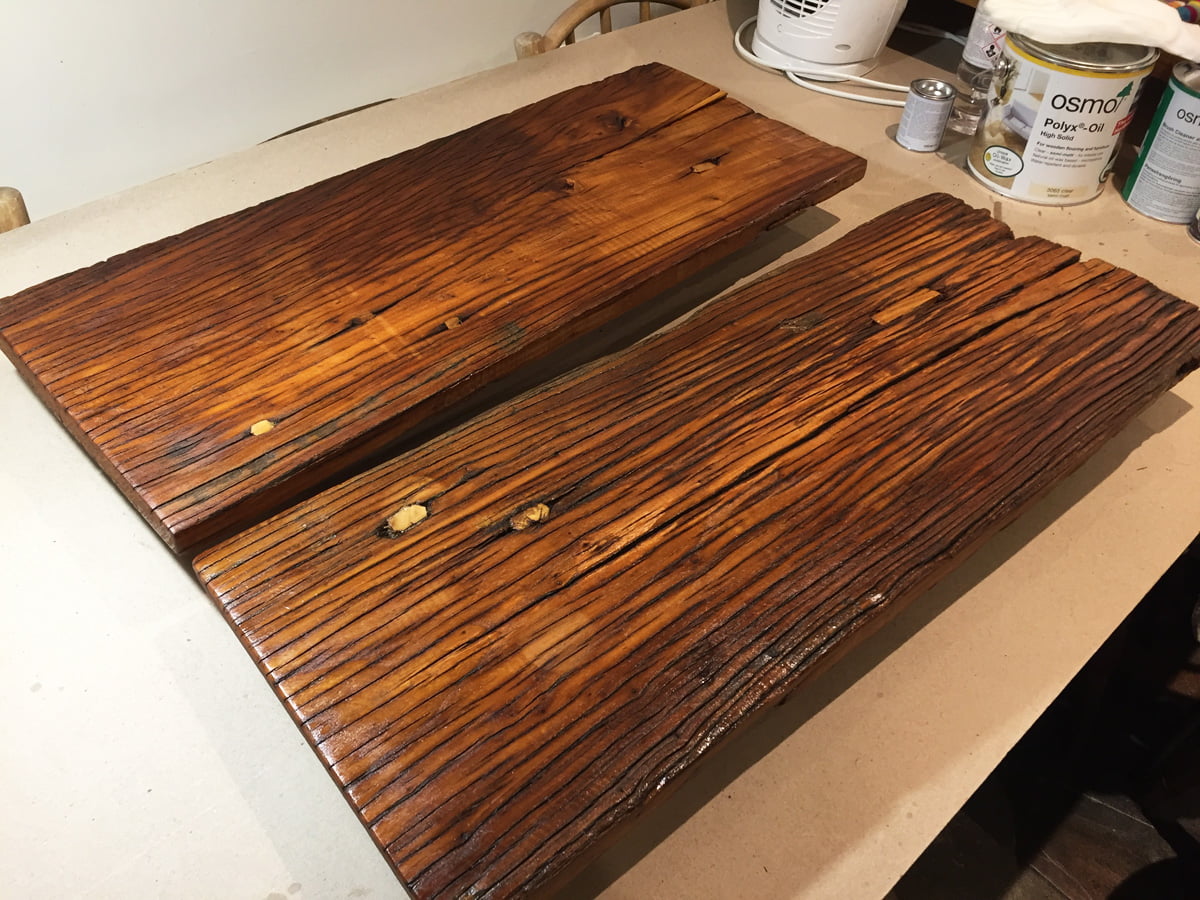 The more these get oiled, the more beautiful they become.