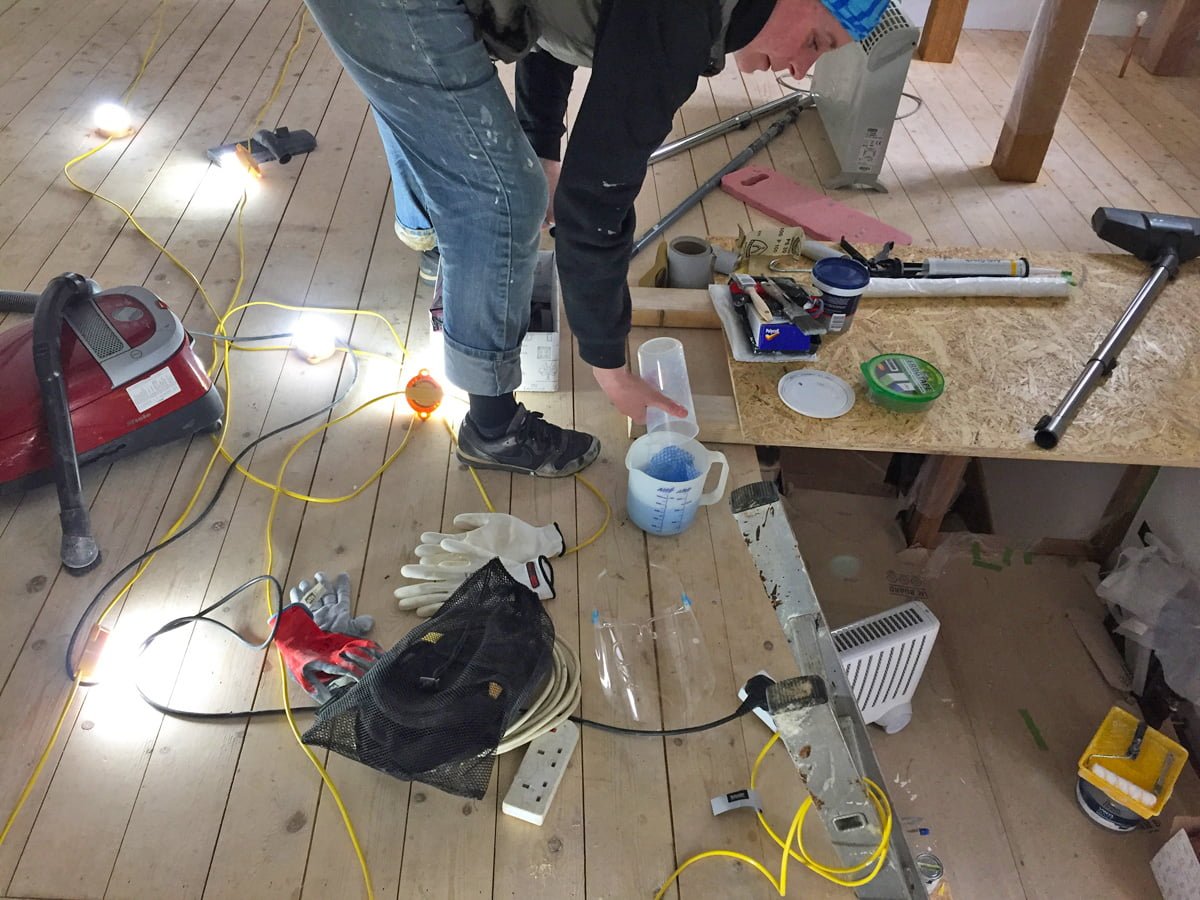 Cat spends Monday filling all the gaps and holes and corners in the attic, an epic amount of filling that takes all day. Tuesday morning is spent sanding it all back then hoovering up the dust before finally she can start painting the top coat.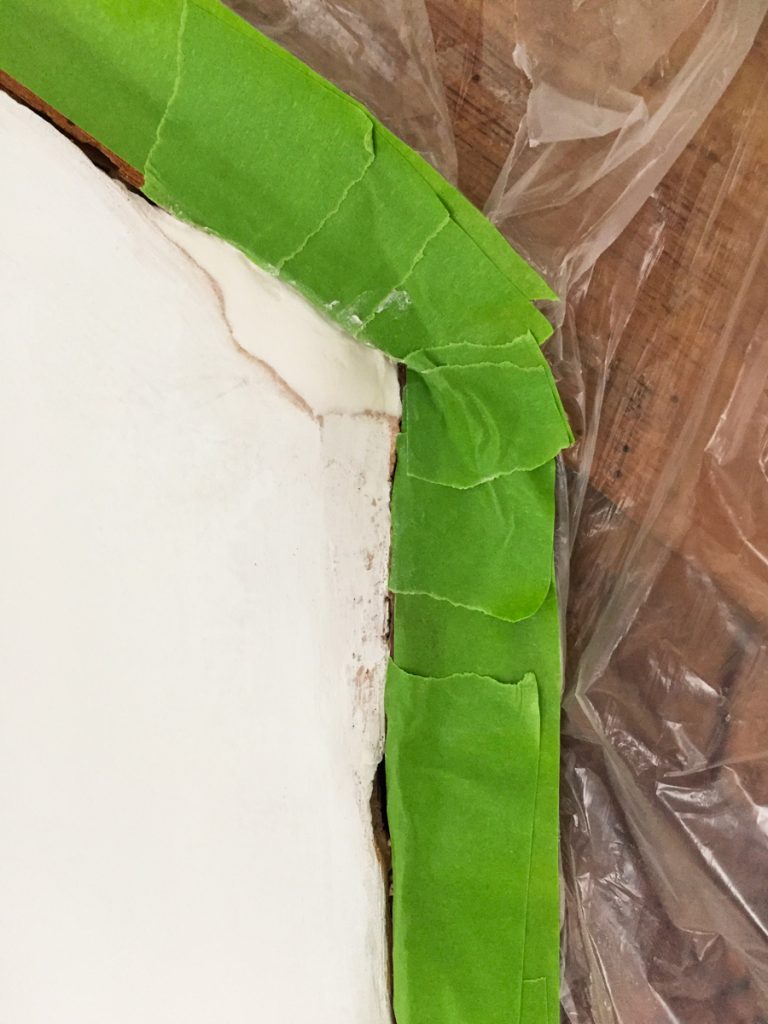 One of the many edges and corners that needs filling.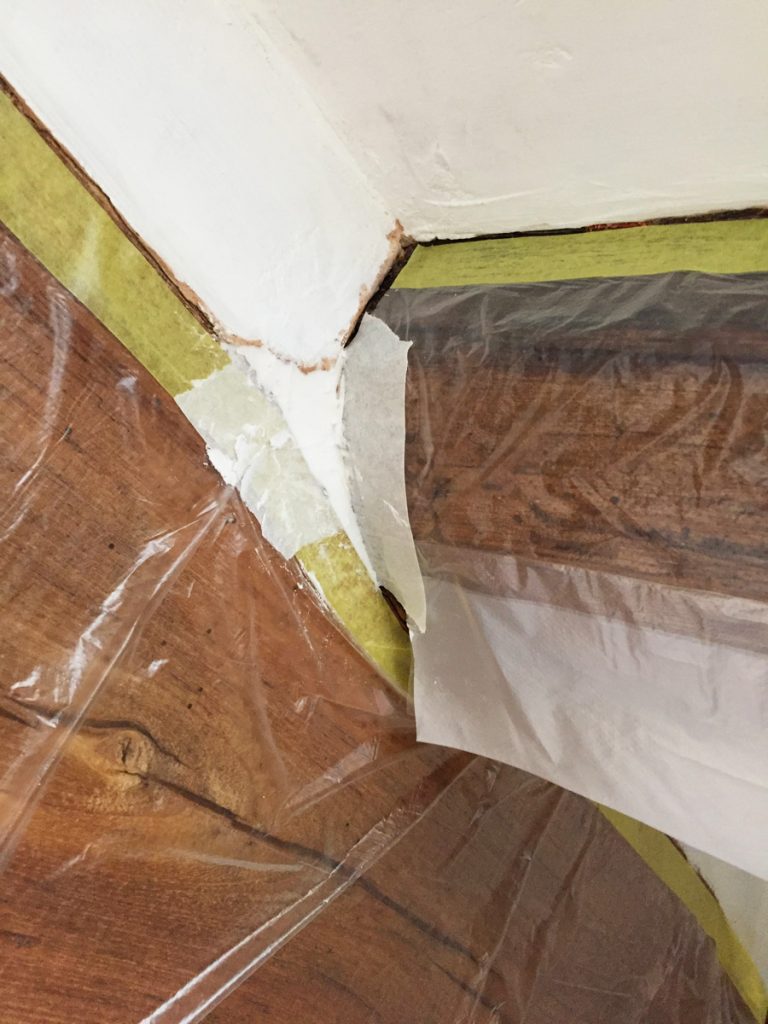 Filling a gap between the beams.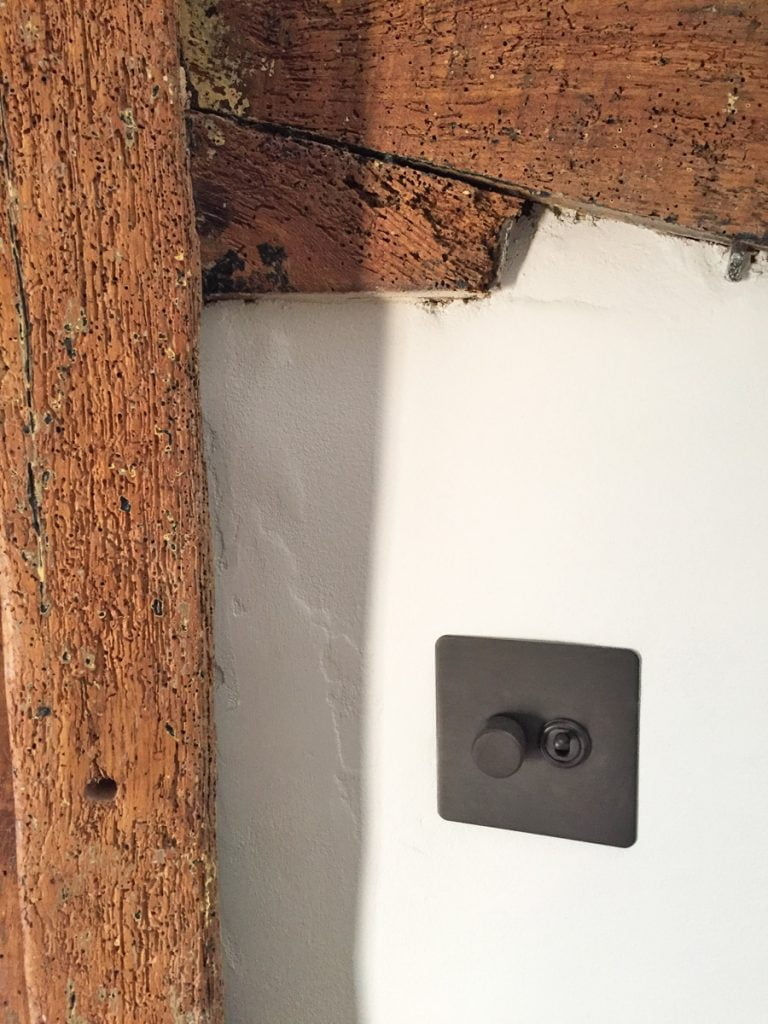 The lovely bronze light switch on the old staircase that was fitting on Sunday by Sam.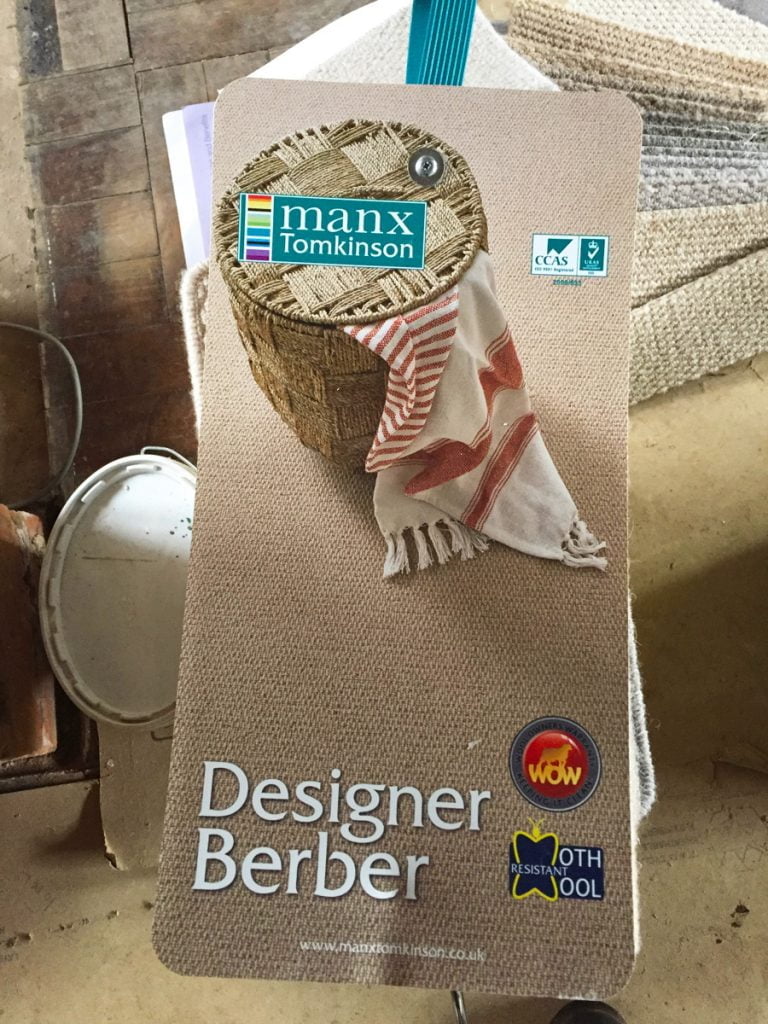 This is the carpet brand that we are going with for the attic. I am really not sure about the brand name. I drank tea with a genuine Berber family in the desert in Morocco and they sure didn't have any designer goods in their tent.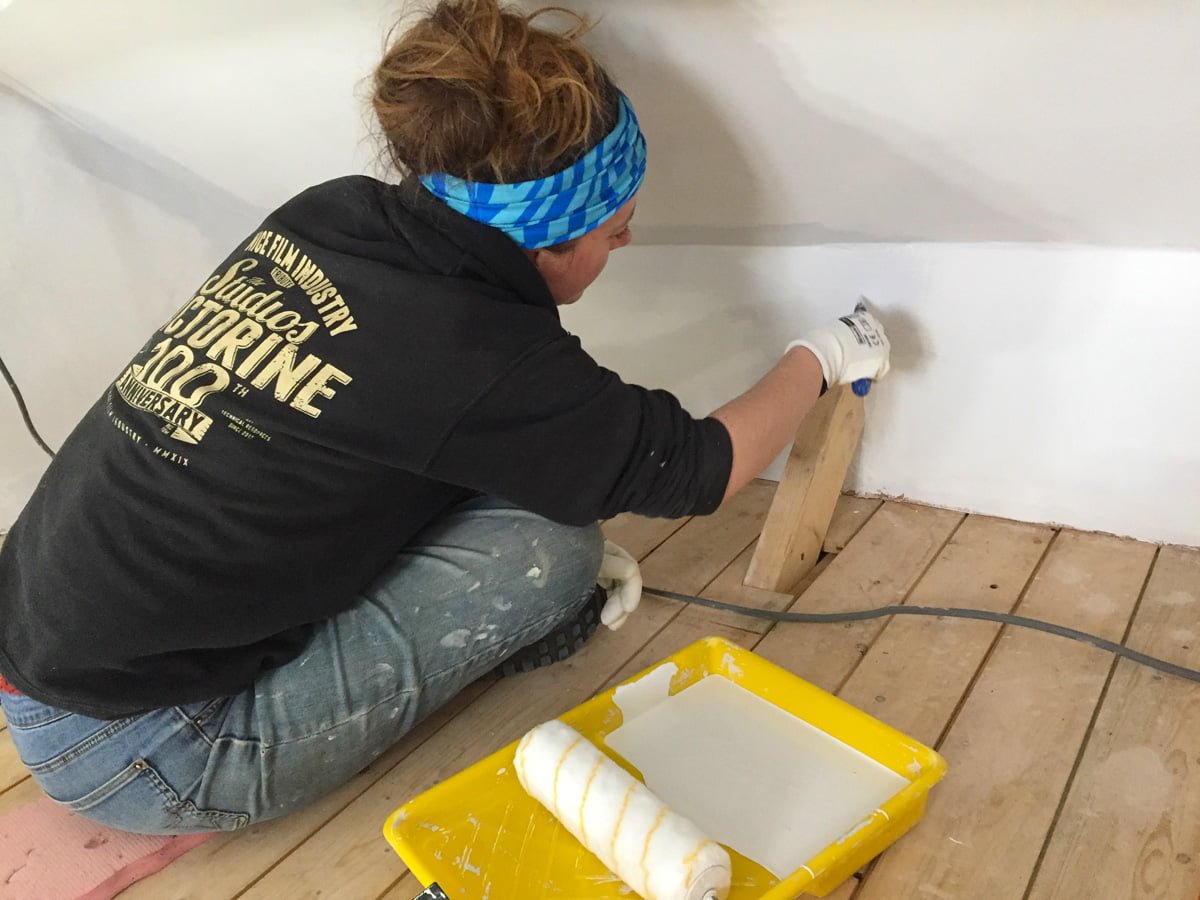 Tuesday afternoon and Cat starts painting the top coat in the attic.
It is a cool white, a greyish tone with no name as it is a Dulux trade paint that just has a code. It is pretty much exactly the same colour as the claypaint we have used on the landing and stairs though.
Cat starts the epic task of cutting in around all the beams… This will take a while and involve many awkward positions to get into the awkward corners.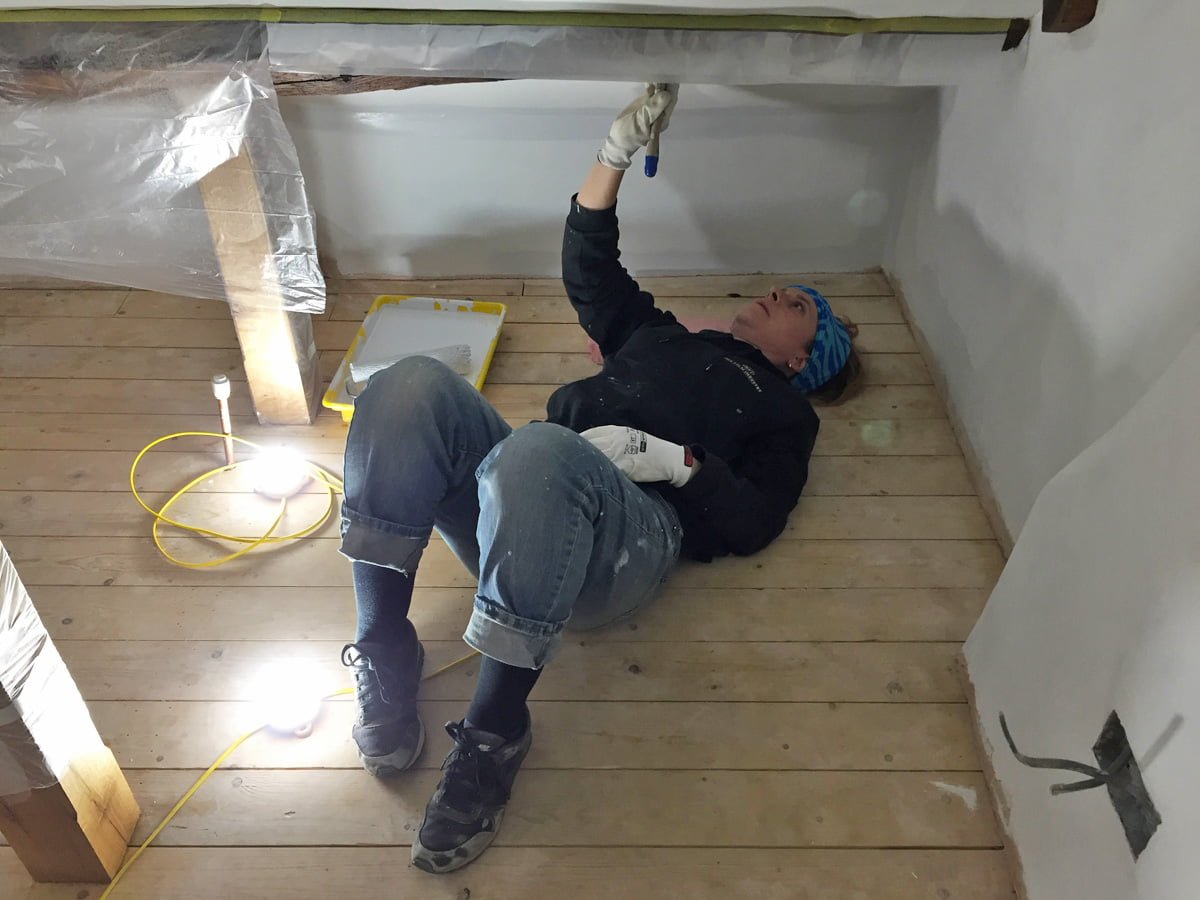 Awkward corner number 2 involves lying down.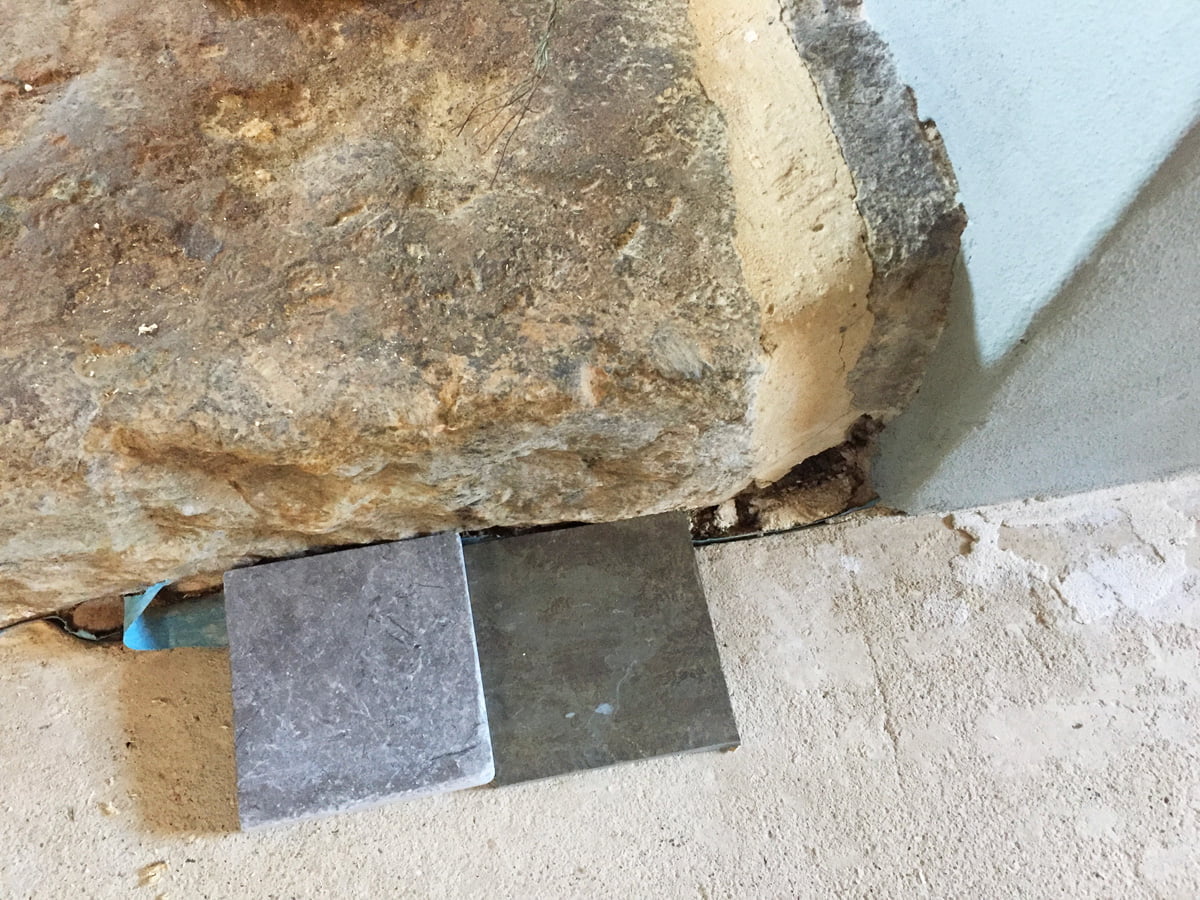 Options for the flooring in the study. On the left is a natural limestone, on the right is a riven slate. When placed next to our existing flagstones, the slate definitely fits better.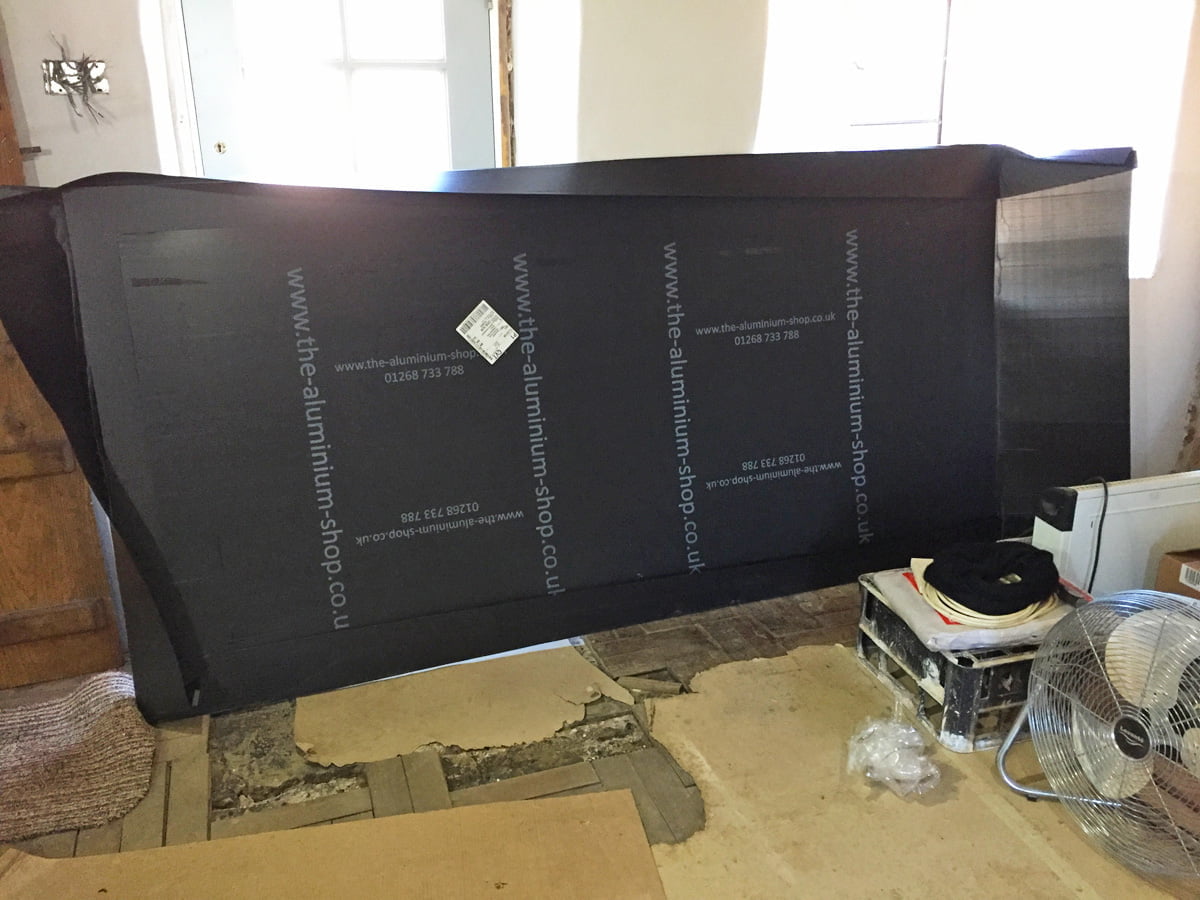 I ordered some large Corex sheets to protect the lime plaster on the stairs (and elsewhere) when we are moving things in and out of the house. 3 sheets came wrapped in 2 sheets so I have 5 for the price of 3!
This all holds itself up rather well on the walls around the stairs, just one timber required to hold it all in place.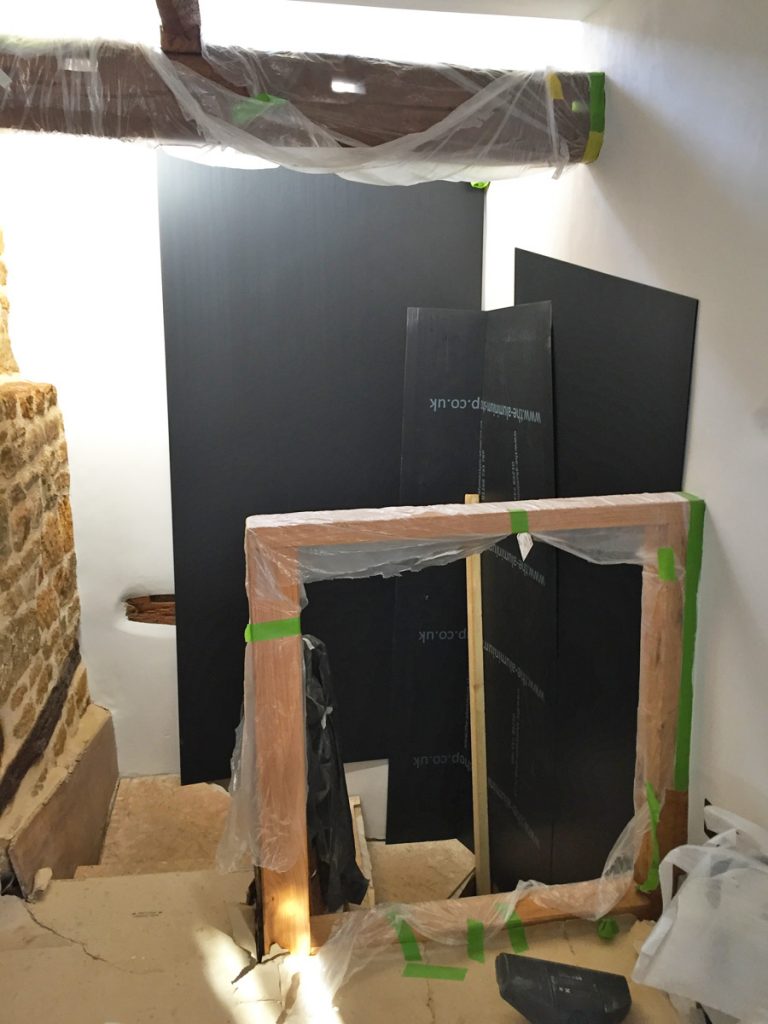 These are definitely going to be the most vulnerable walls, especially when we move back in.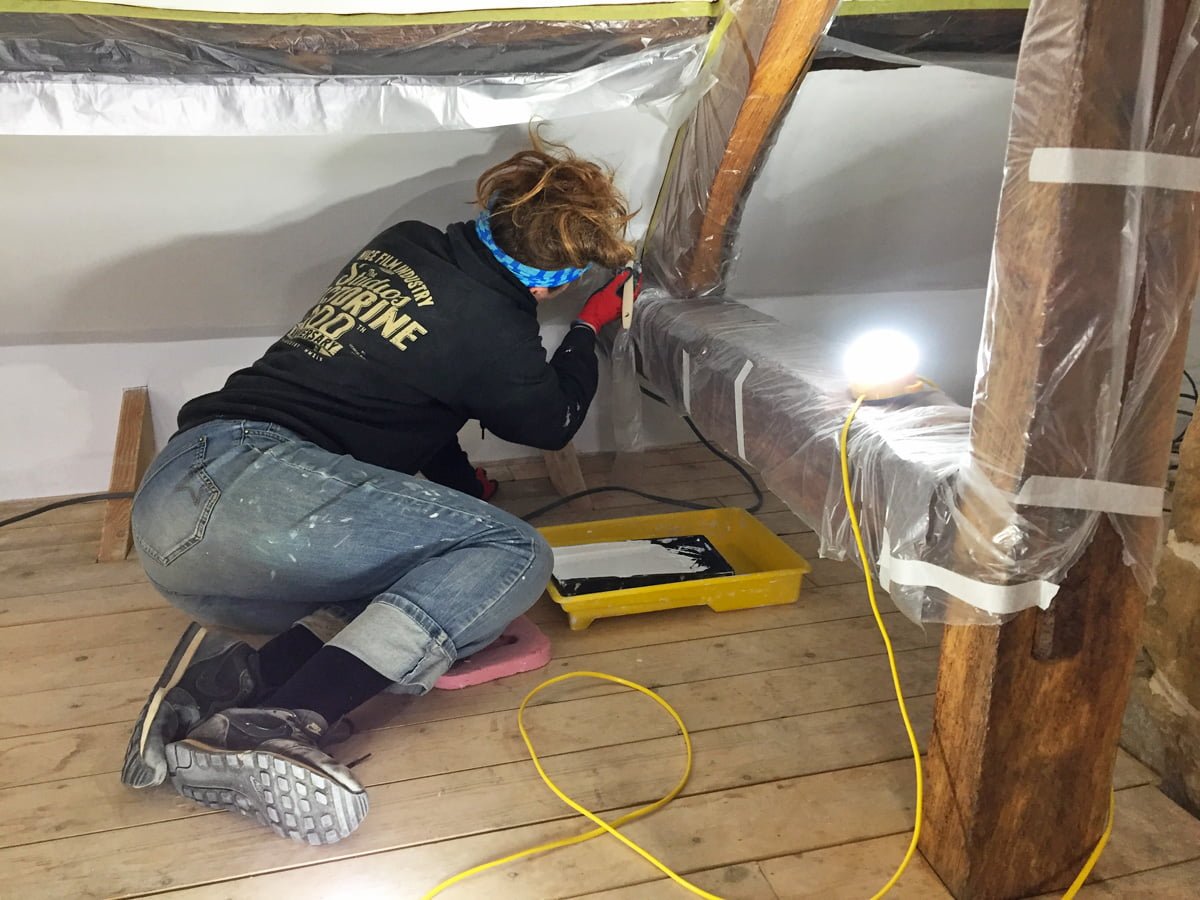 Another day, another awkward corner. Wednesday and Cat is still cutting in.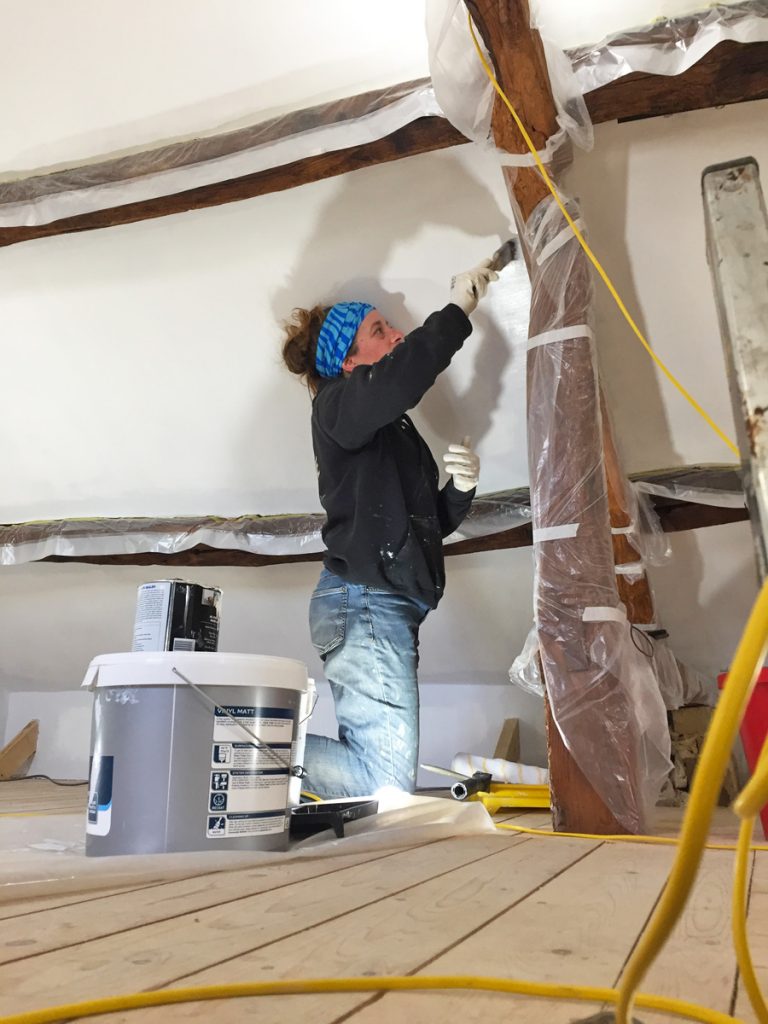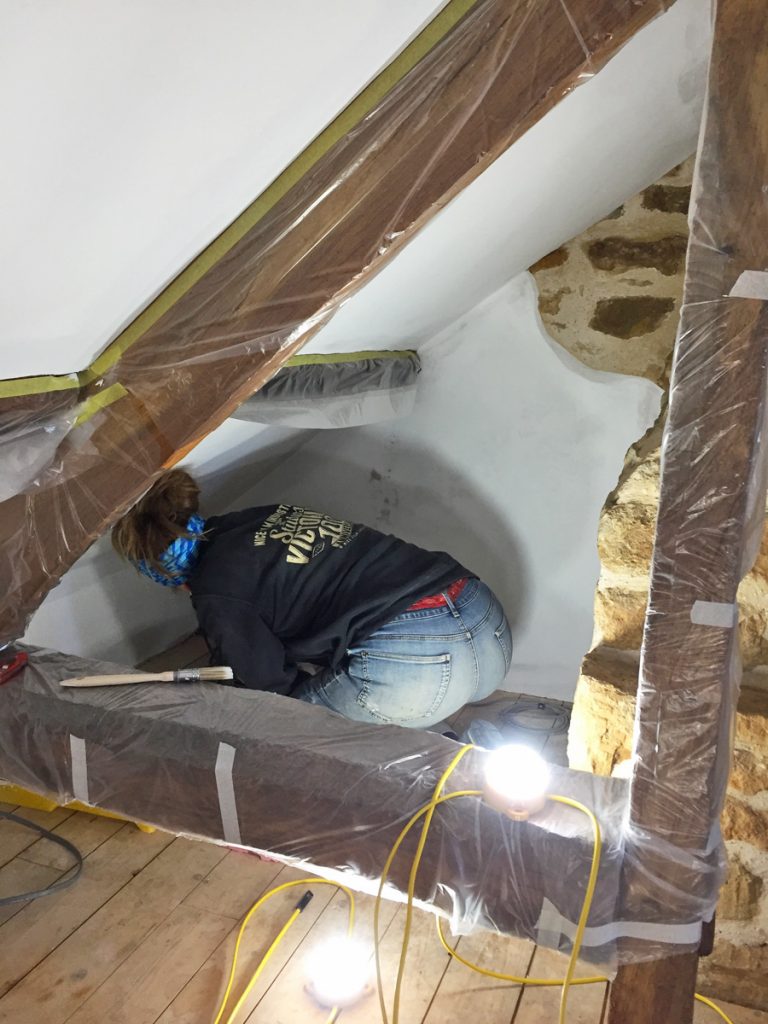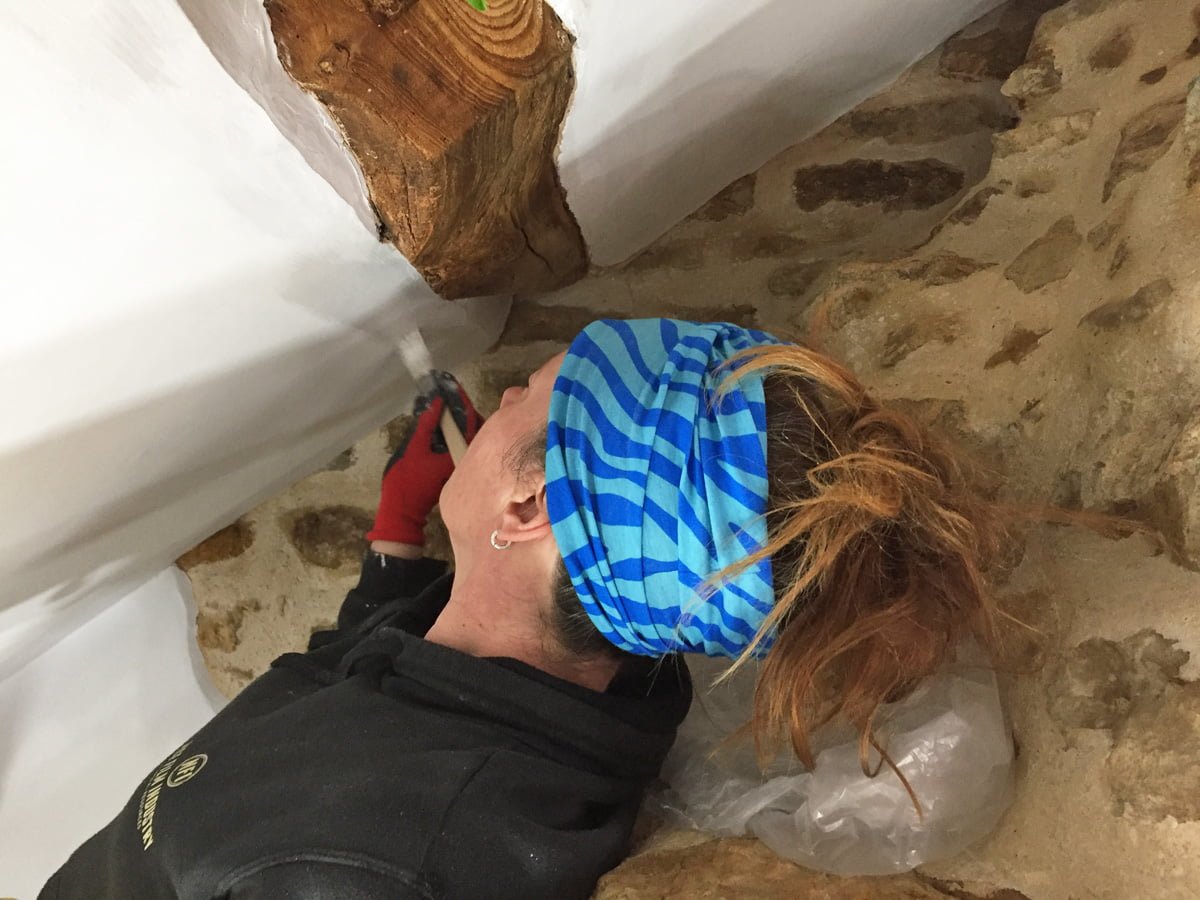 A bit of limbo dancing required here.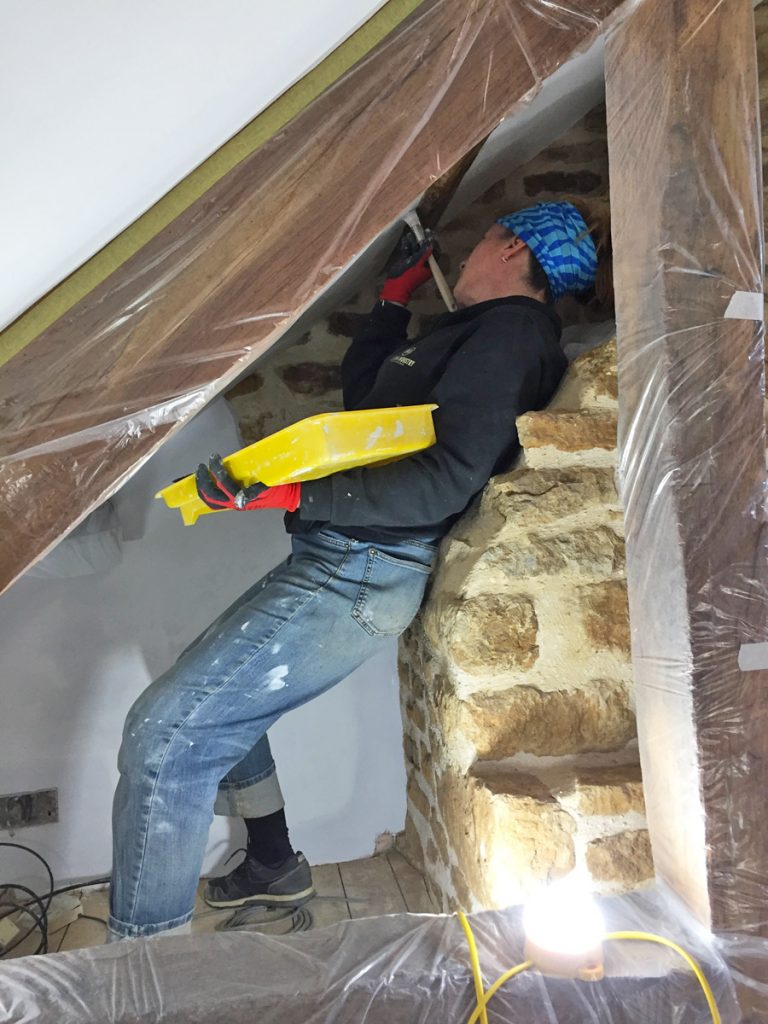 Awkward and ever so slightly claustrophobic.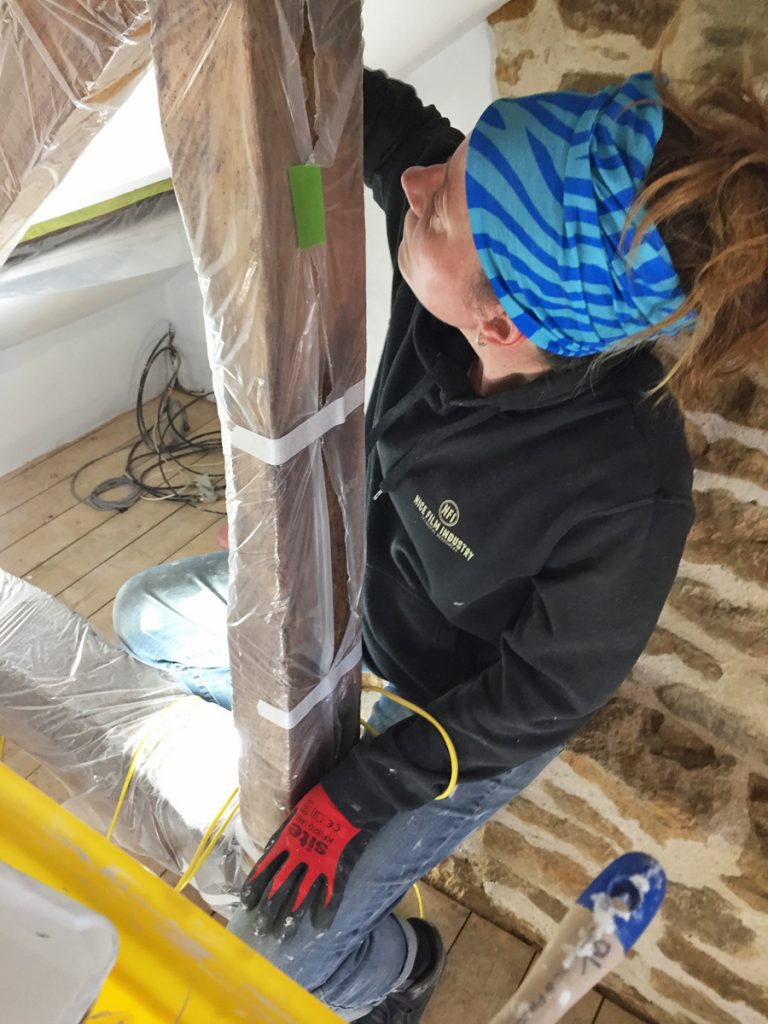 Some pole dancing required here.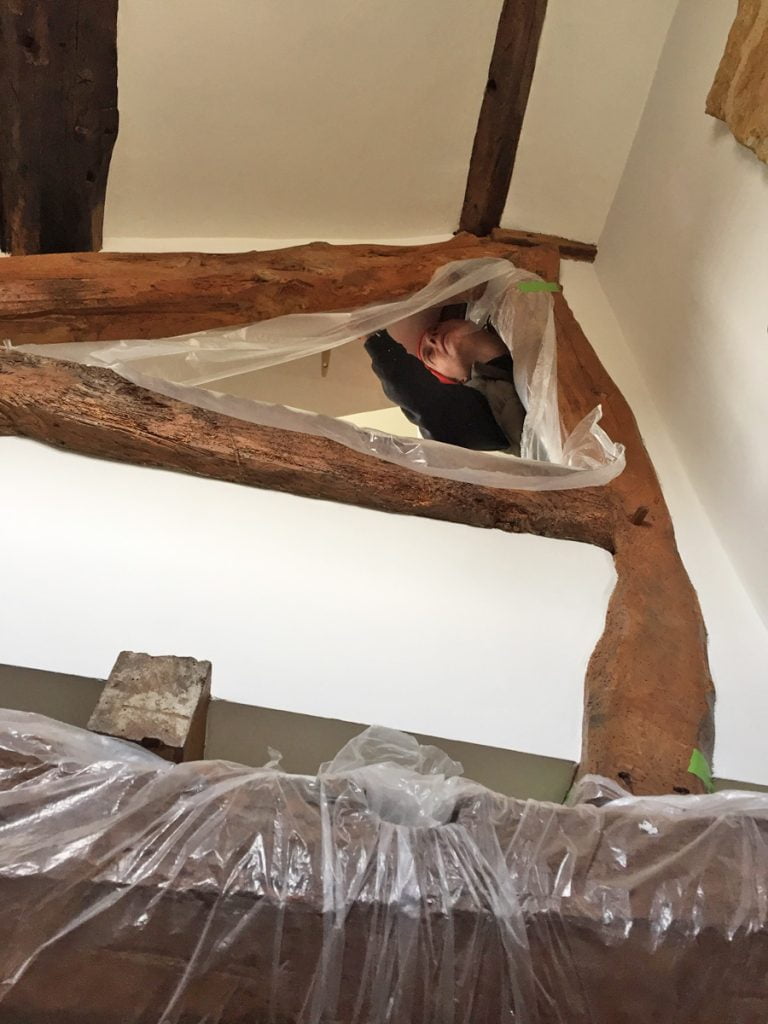 Thursday morning and the awkward cutting in continues.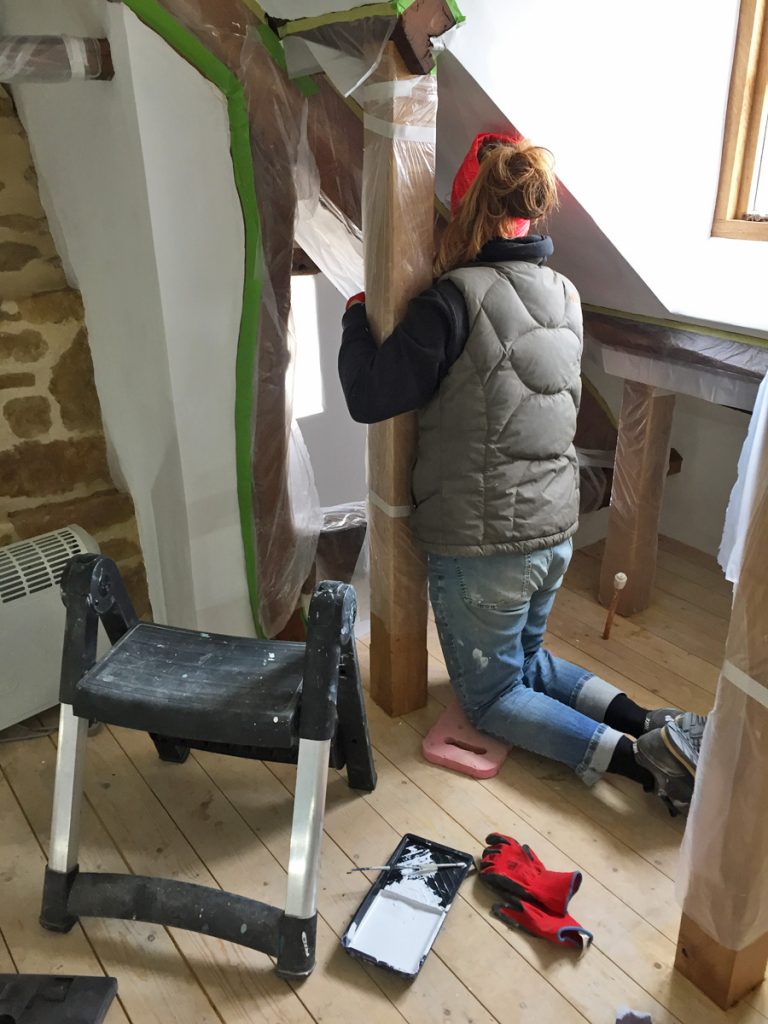 More pole dancing but I am not sure she is doing it right.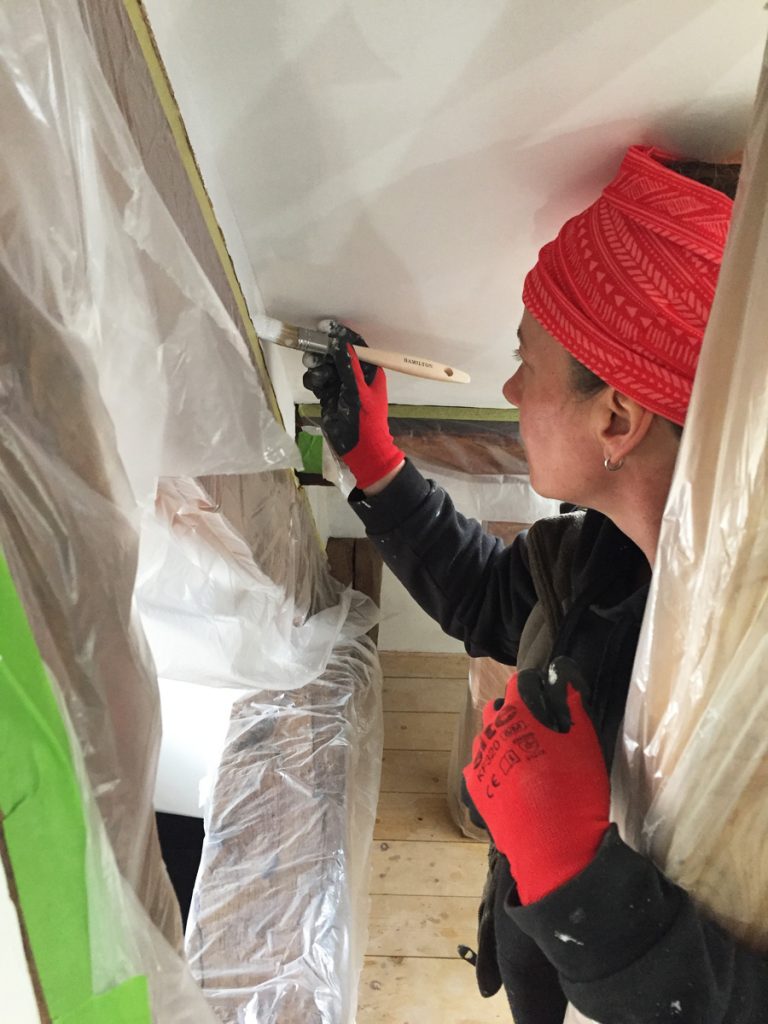 But at least the gloves and headband match.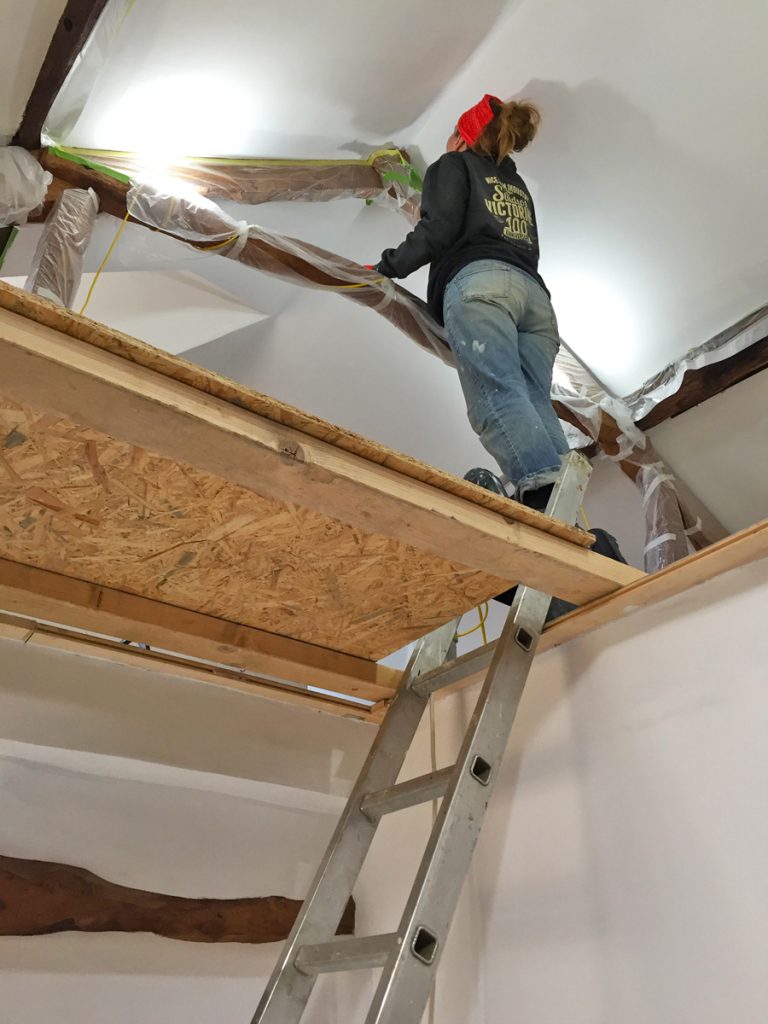 A health and safety nightmare.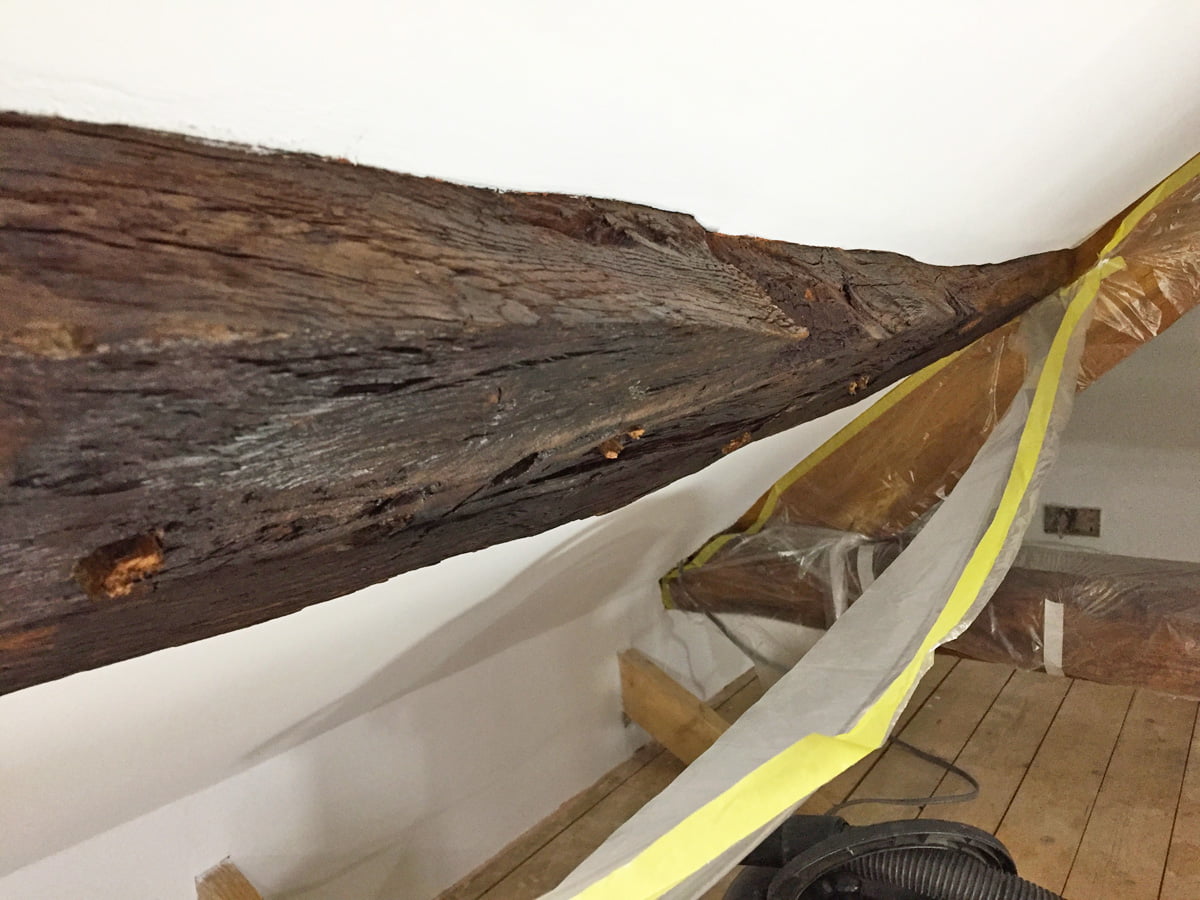 Everyone, appreciate Cat's very good cutting in. This has taken 2 days solid, a very steady hand and a lot of patience (none of which Cat has in abundance right now) so look and appreciate. When this global pandemic is over and we are allowed to have people over again, we will send you all up to the attic to appreciate Cat's epic cutting in. Huzzah!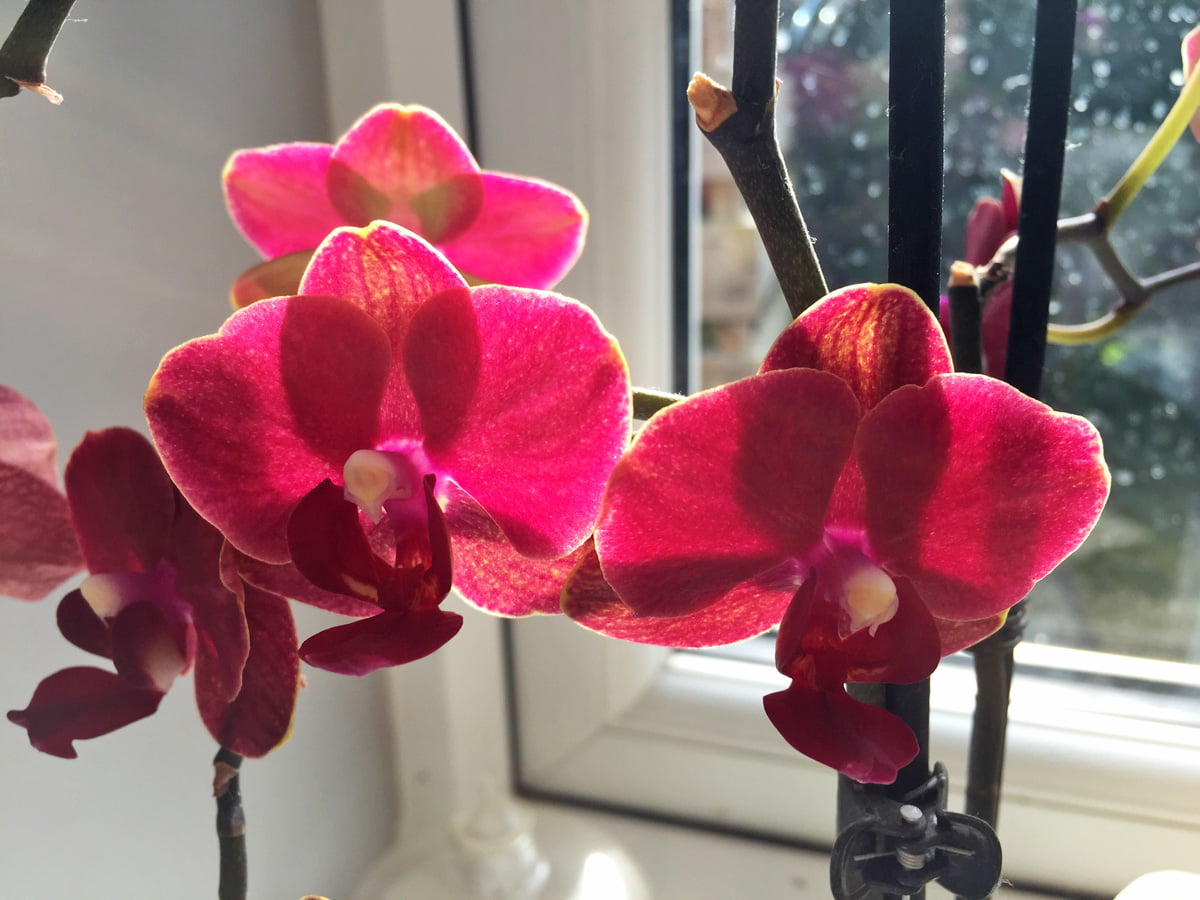 In the last couple of weeks my beautiful orchid has flowered and makes me smile every day. Thank you Sophie. Remembering Rachel 🌈 💖 xxx