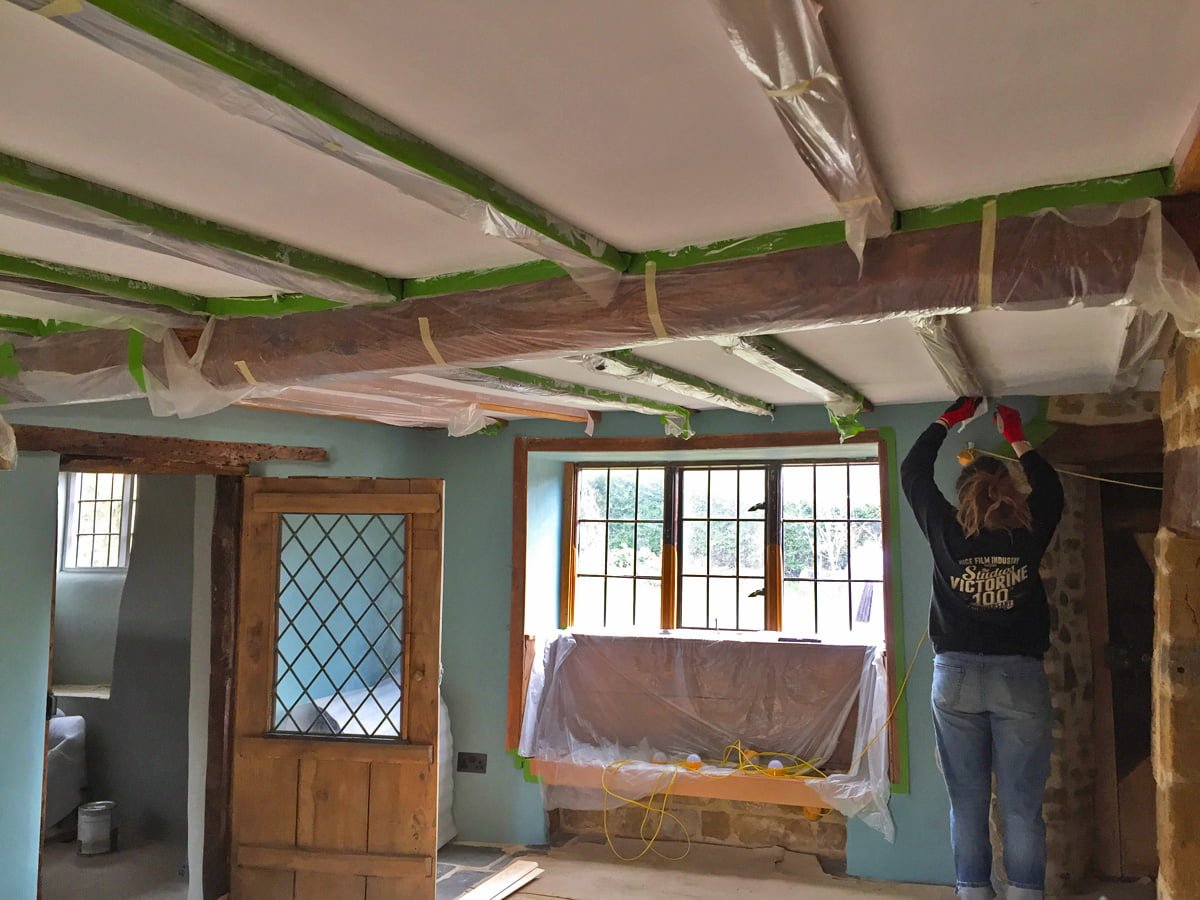 Sunday morning and Cat is painting the sitting room ceiling, a job she has understandably been putting off for a while as there is SO MUCH cutting in and her arms and neck are already hurting…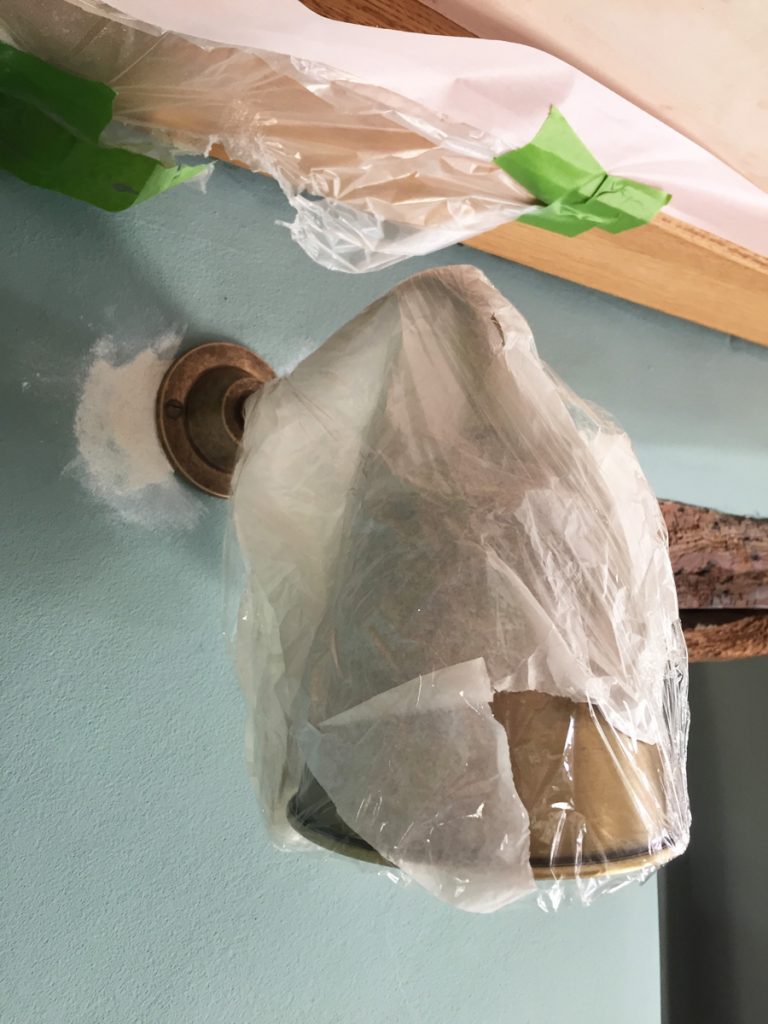 Our brass lights are well wrapped up to protect from the paint.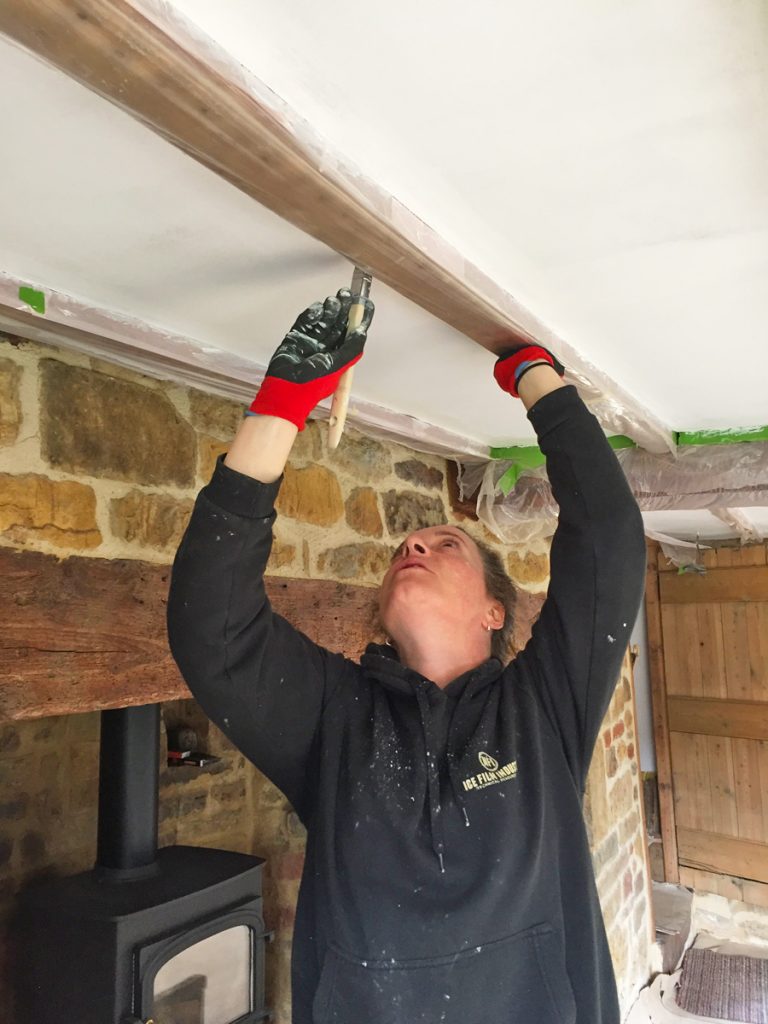 Another epic task. It's all about the cutting in…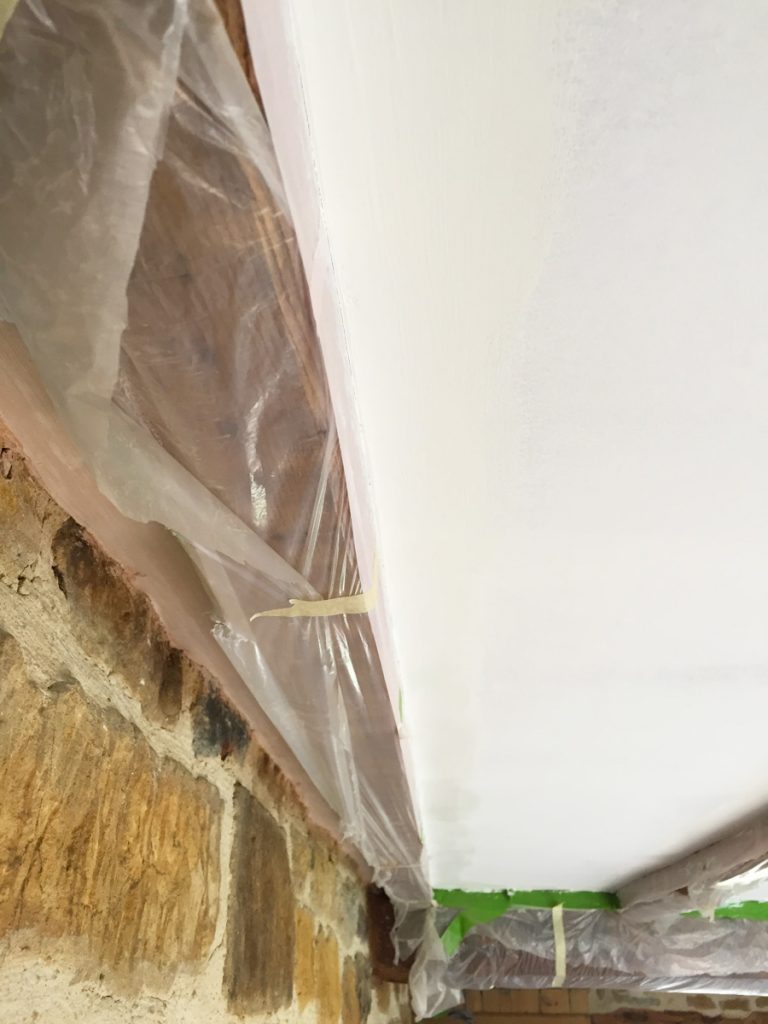 The paint is Farrow & Ball's Wimborne White, a warm and creamy white.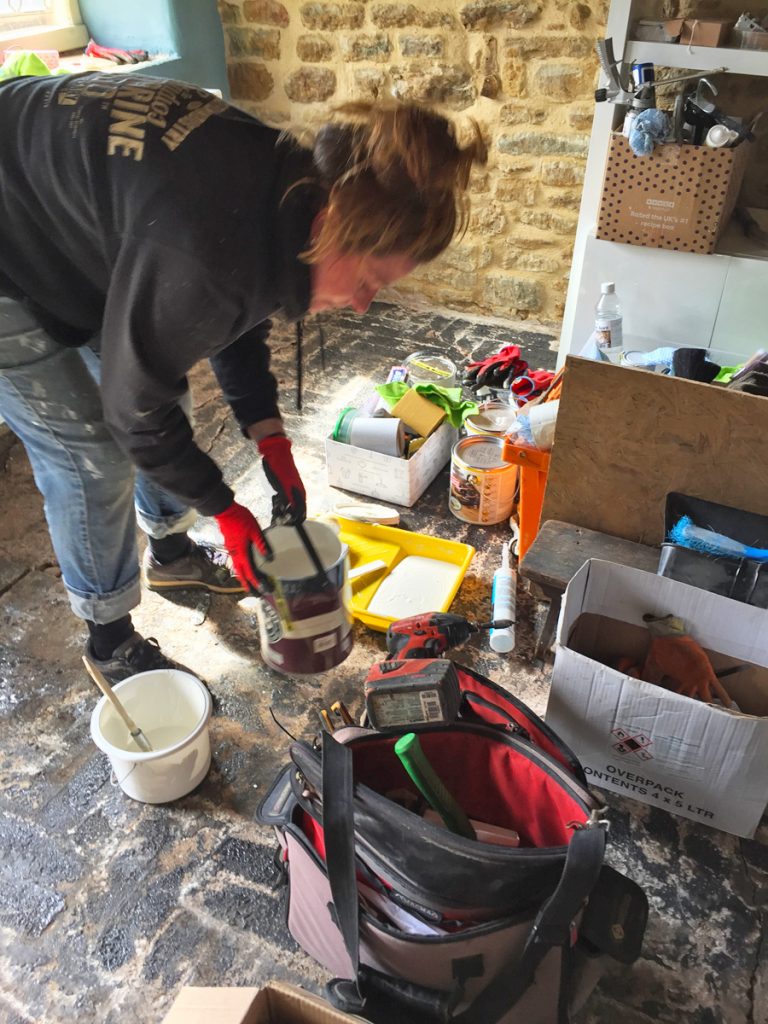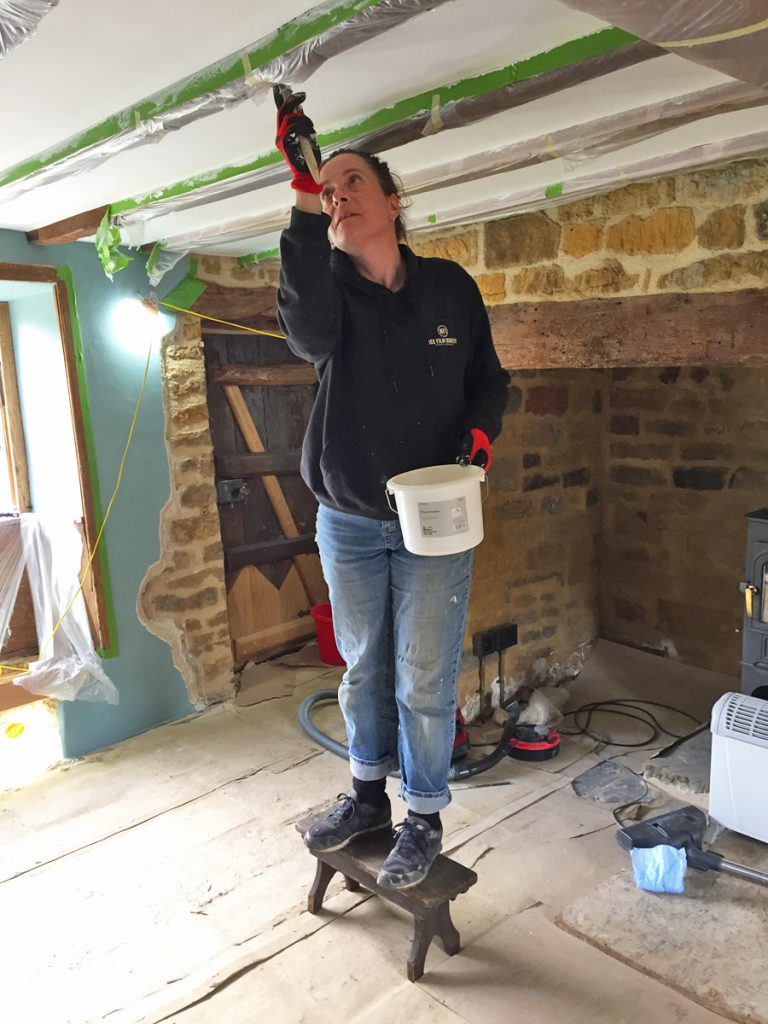 It took the whole morning before Cat remembered it is a whole lot easier on the neck when she stands on her little stool.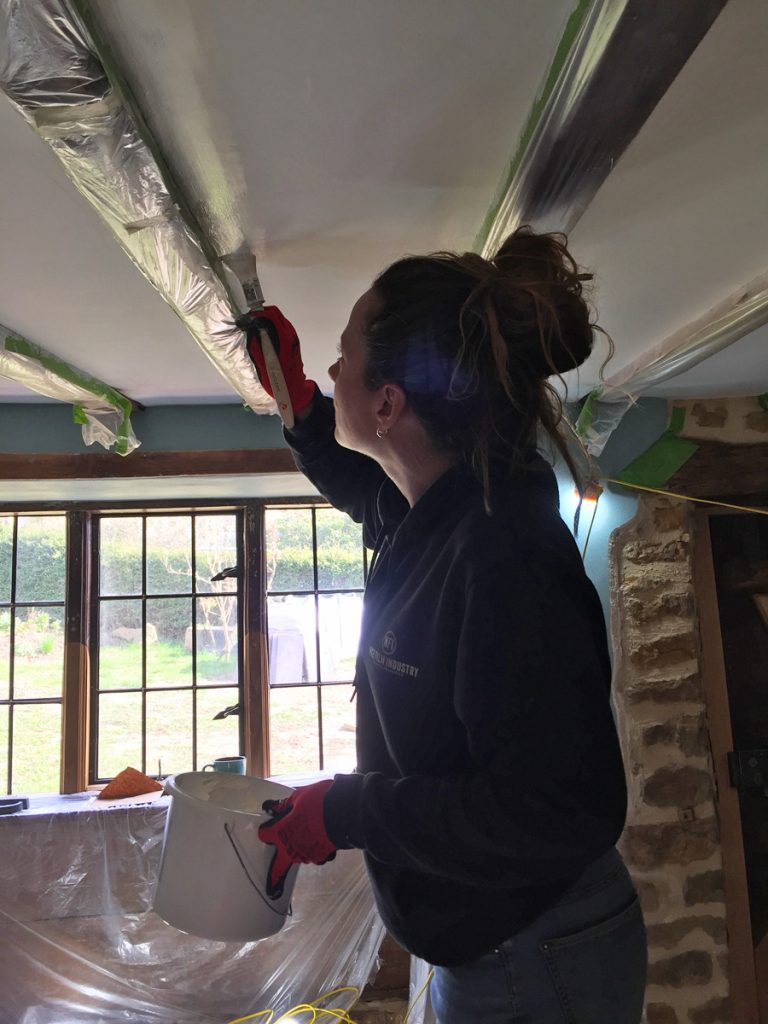 Colin lending a hand cleaning the last of the plaster from the edges of the joists.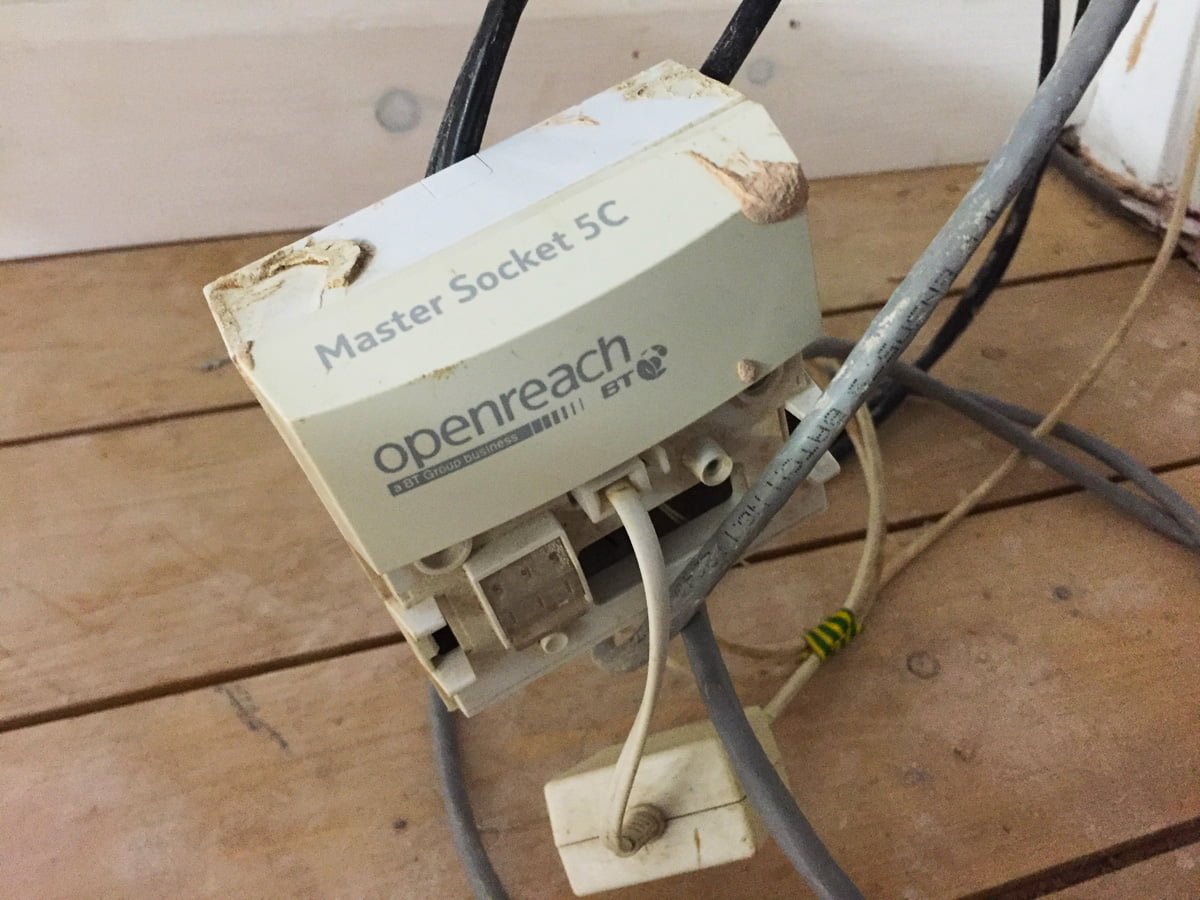 Our telephone/internet master socket has seen better days. It has battled through all the building work, sometimes being right in the thick of the action (wrapped up in plastic) and as a result has many war wounds. This will be retired and replaced with a younger model.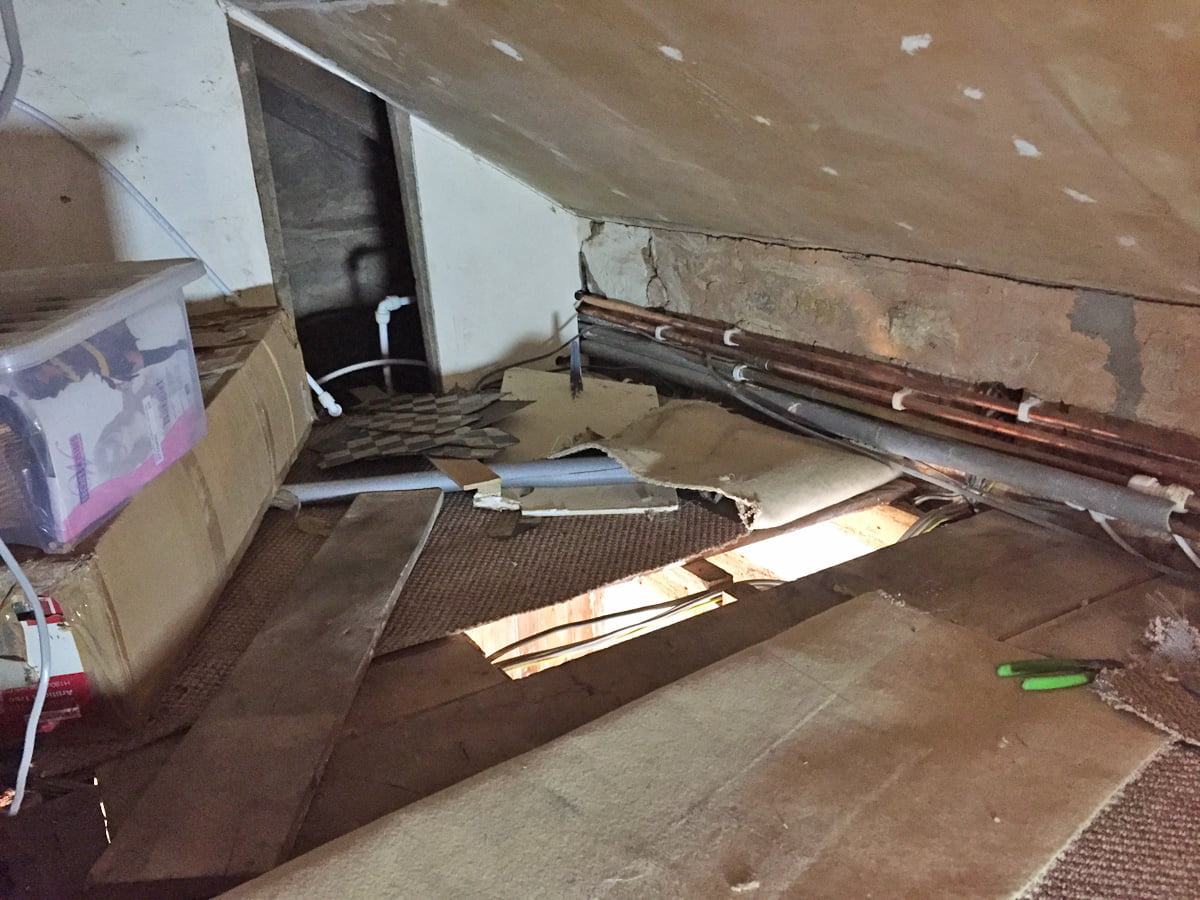 Sam is back today to work on the electrics and to test the sockets. He is tidying up the cables that run across Cat's bedroom floor/the dining room ceiling.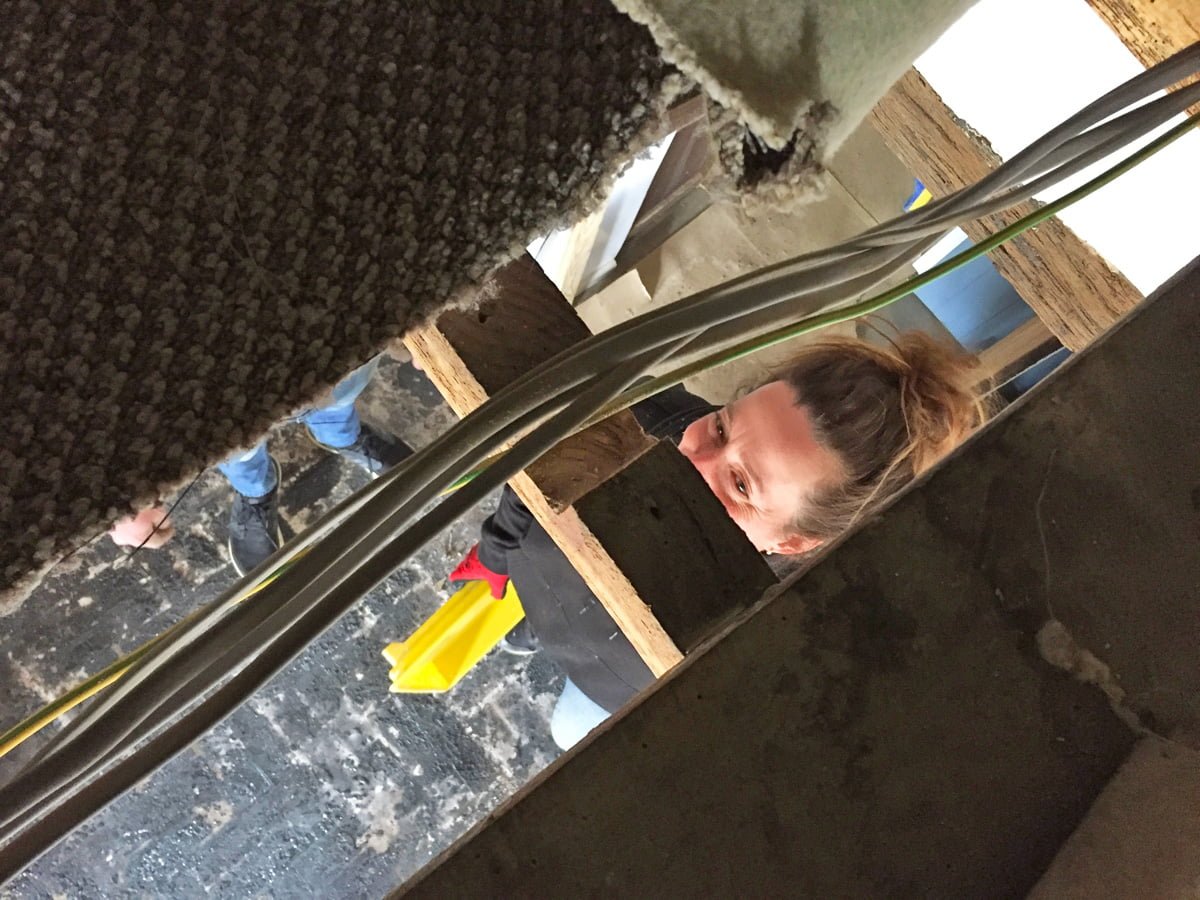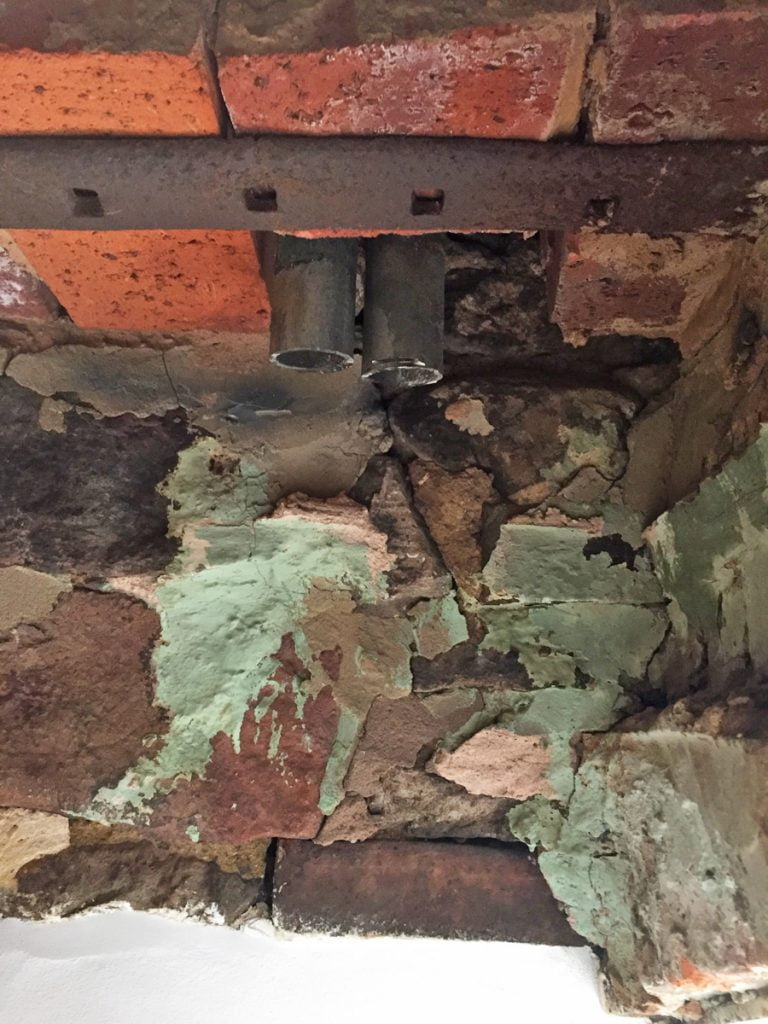 The pipes inside the dining room fireplace that Colin cut down yesterday. I love that there is still some of the old green paint inside the chimney.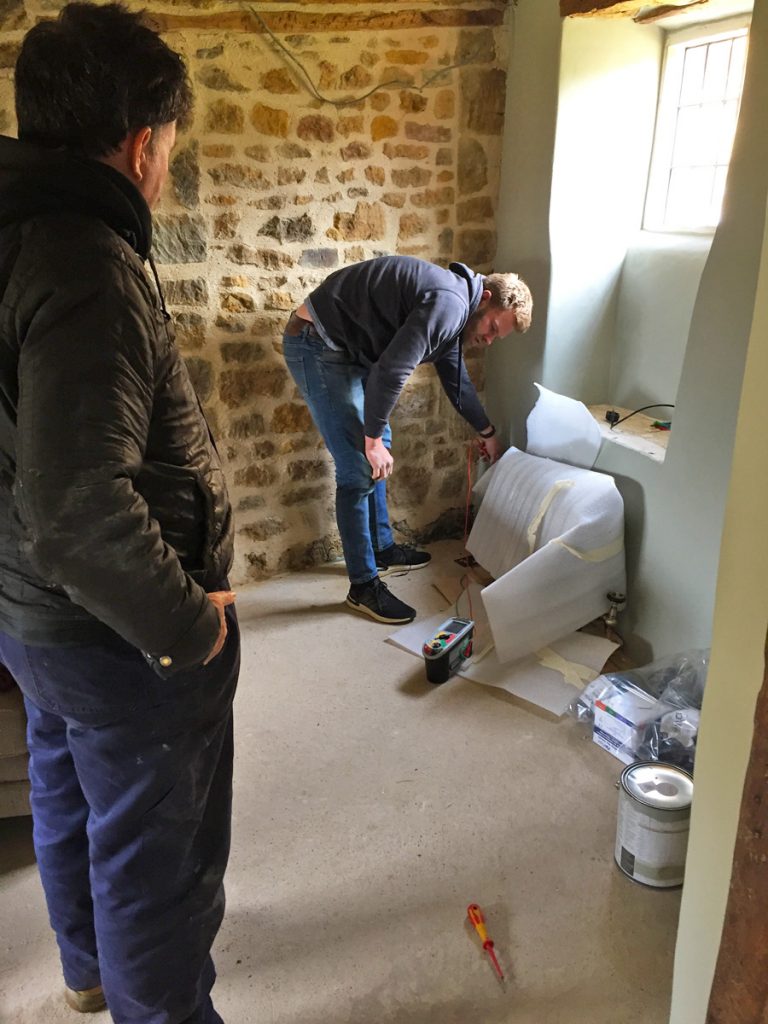 Uh oh, poor old Sam has discovered that there is a problem with the earth somewhere in the ring mains. He's just got to find the fault… It's not here.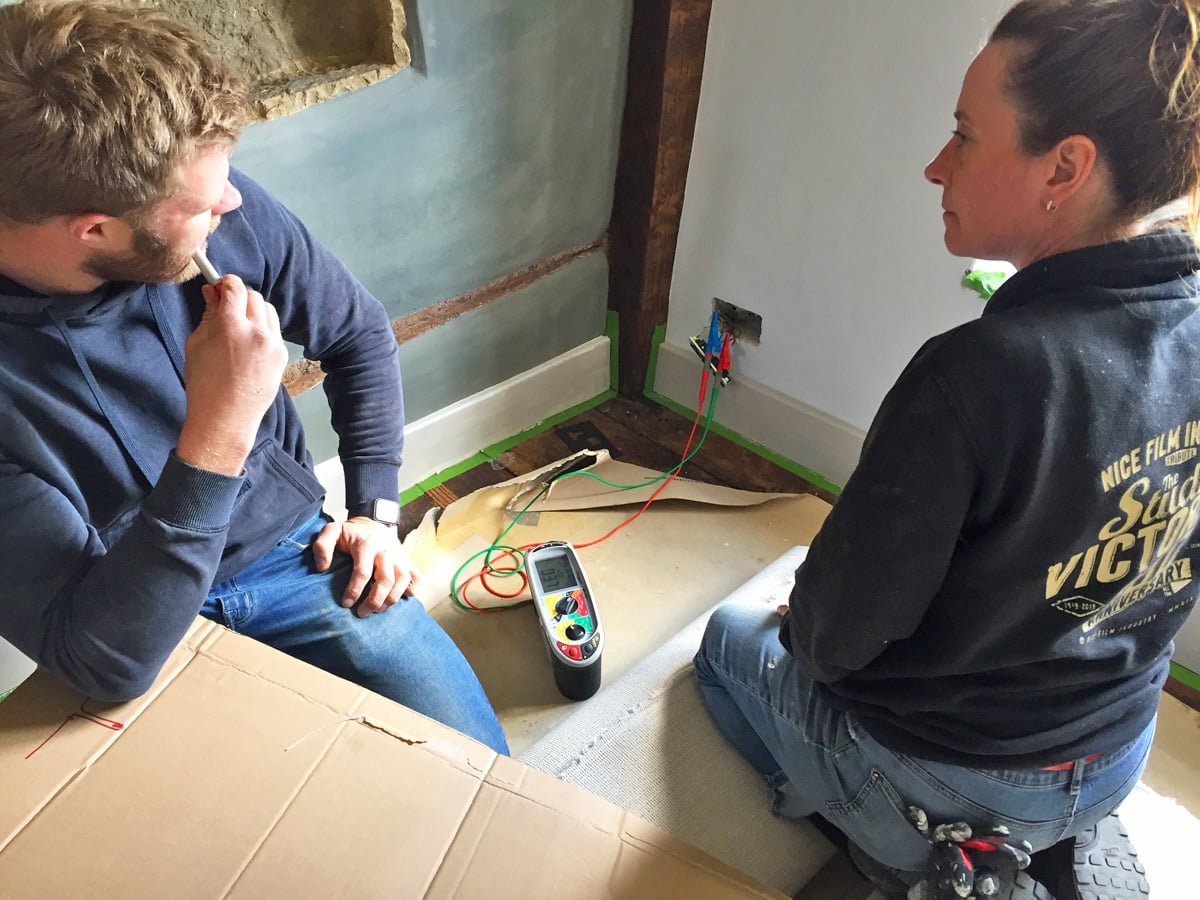 He thought it might be upstairs in Zanna's bedroom above, but it wasn't here.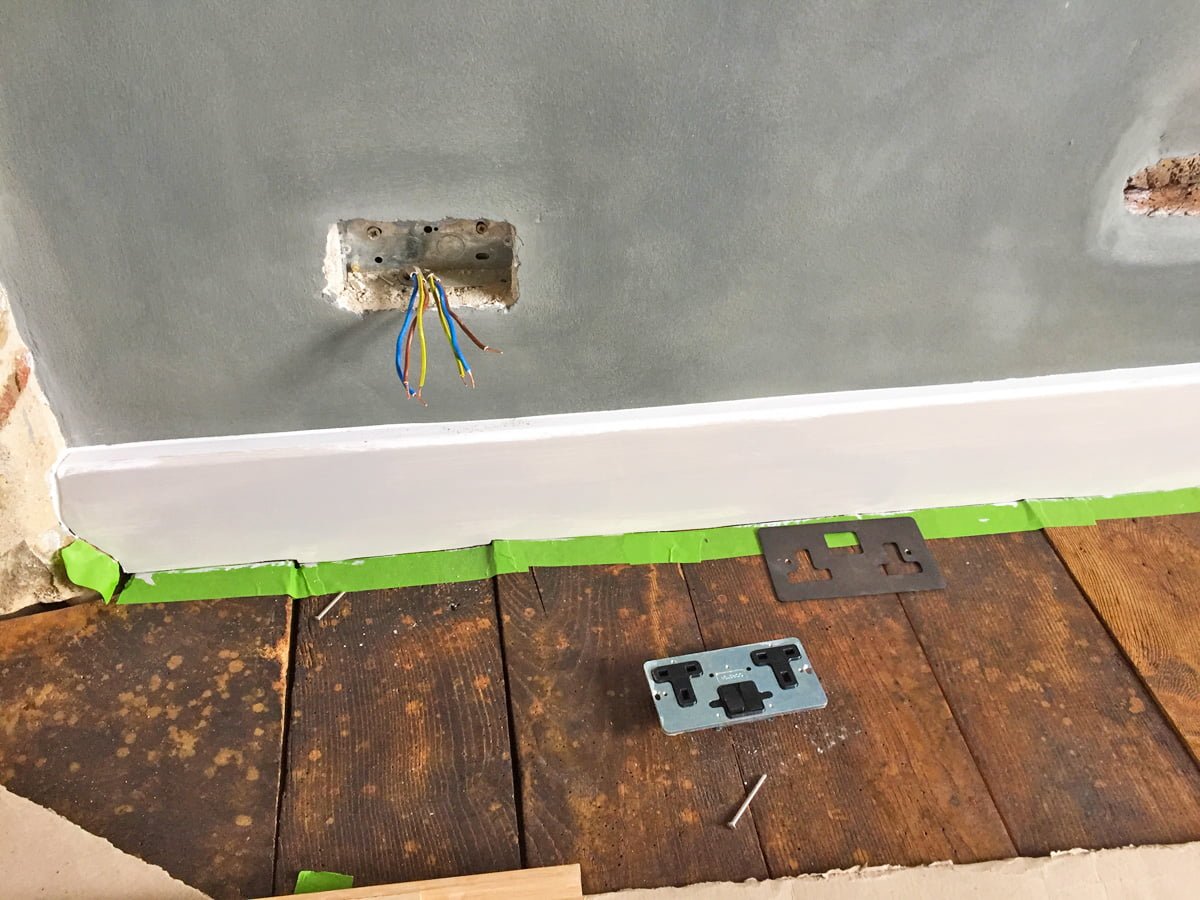 Nor here.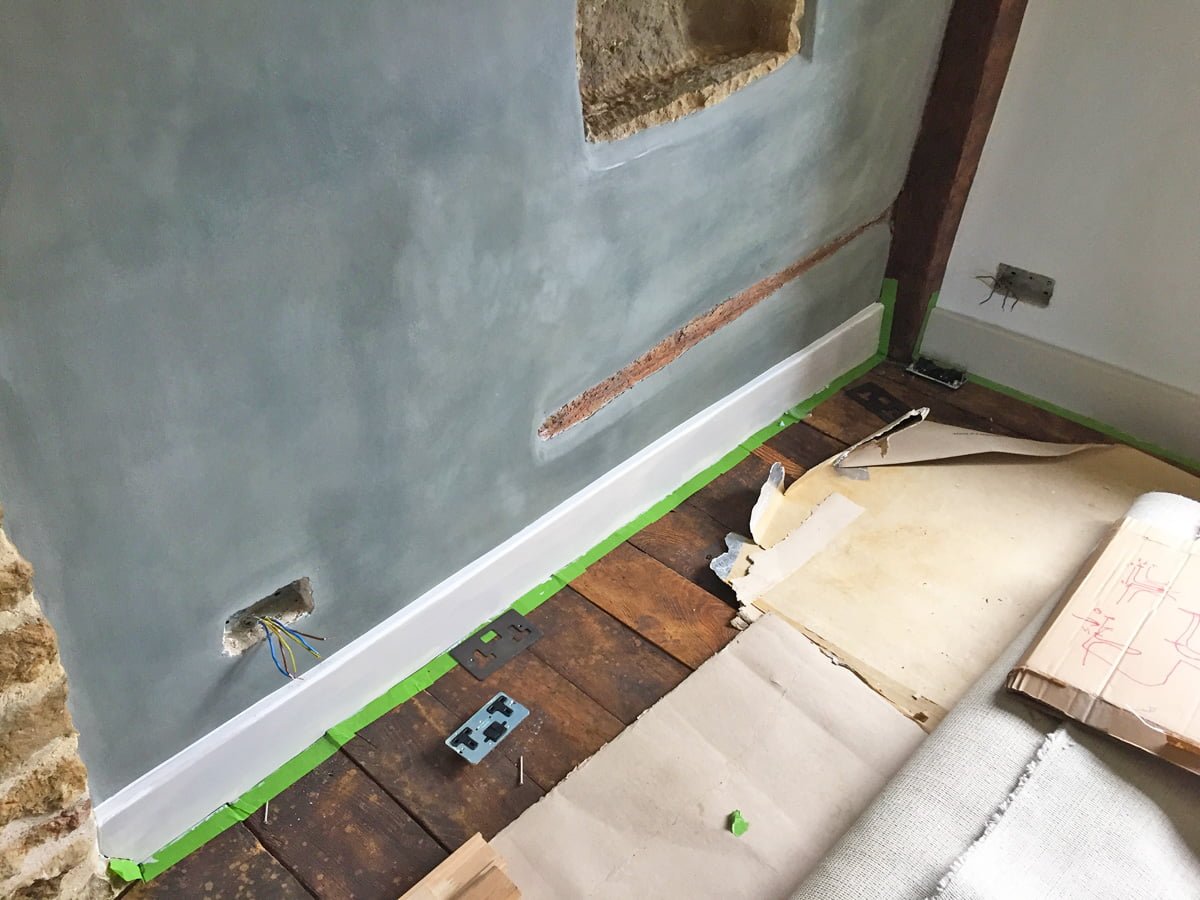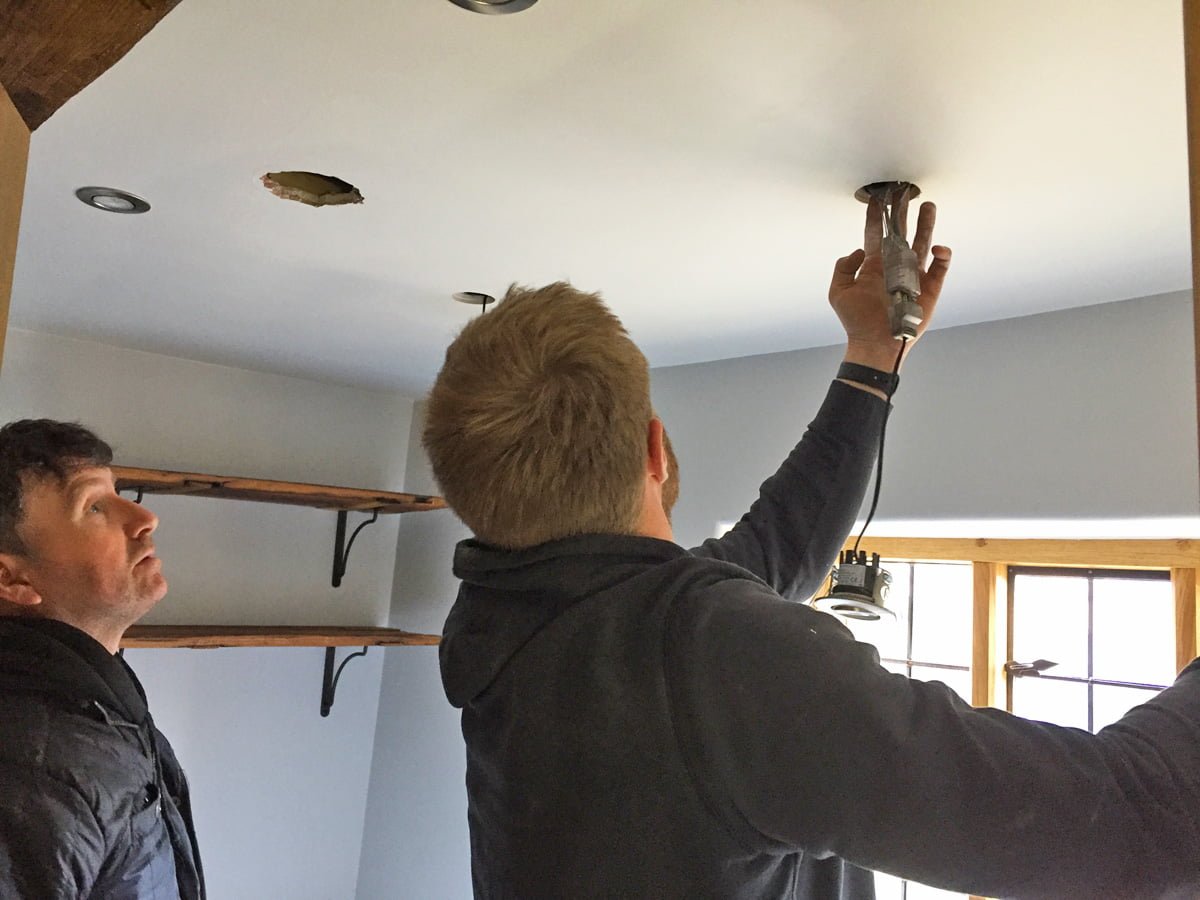 Could it be in the bathroom, or above in the attic? Nope.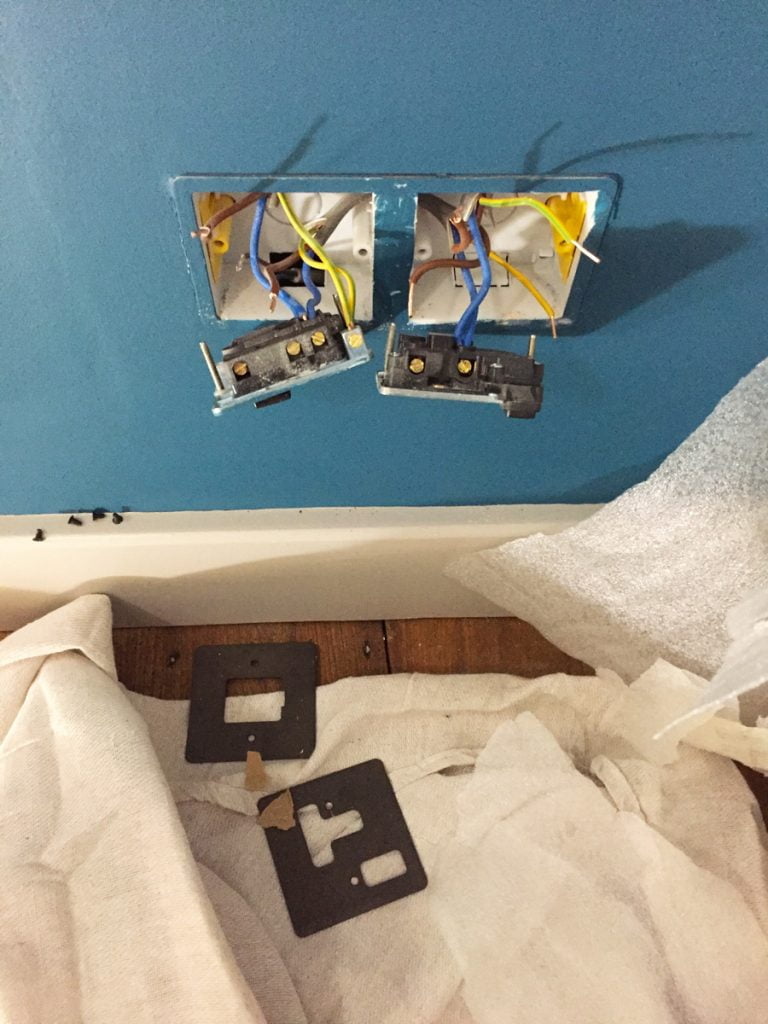 Nor here.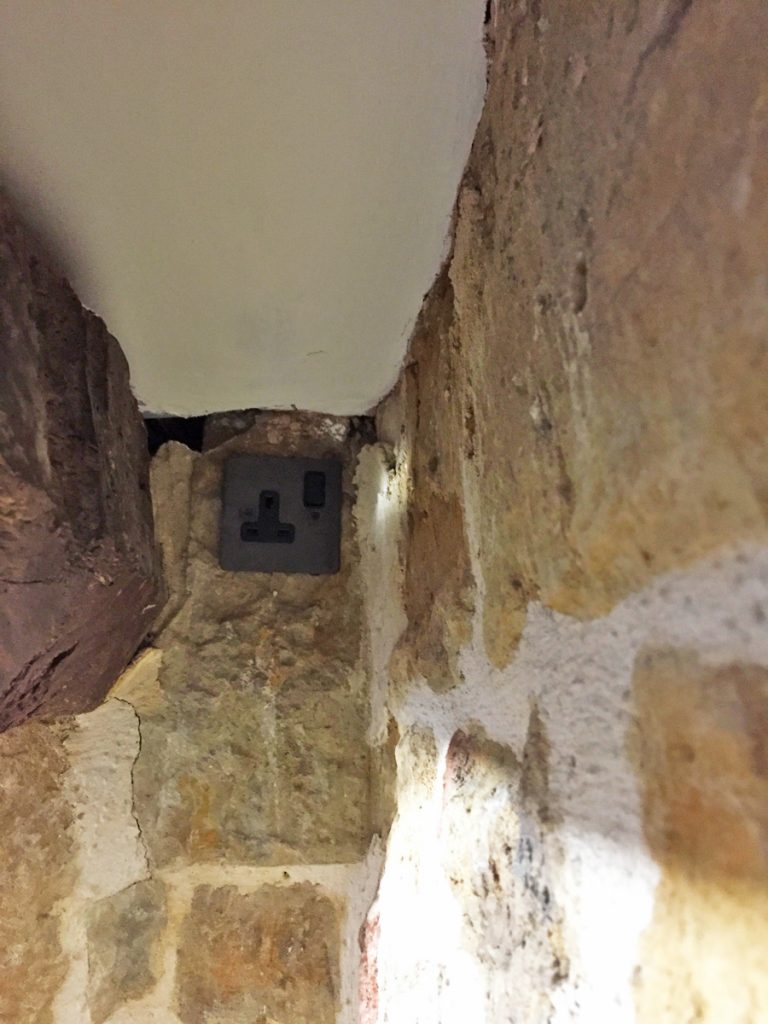 Finally, he discovered it was this naughty socket hiding behind the main beam on the landing. The wire had been caught when the sockets was screwed into the wall. Once found it is an easy fix to make, but it was not an easy one to locate!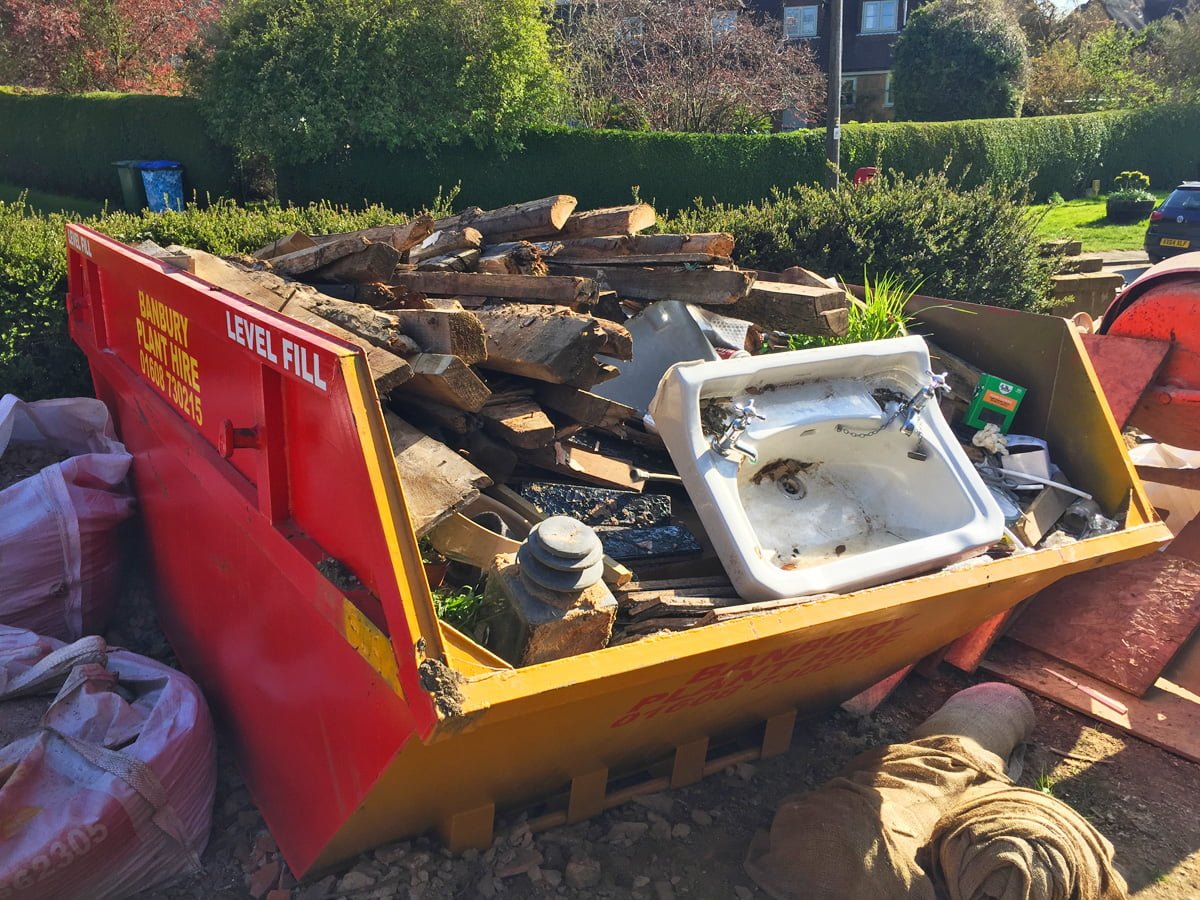 Our skip full of all the last few bits and pieces that were scattered around the garden as we couldn't bring ourselves to throw them away. We have been ruthless this time.