The day we have been anticipating for many, many months now has finally arrived. Today we are moving back in!!! Excitement is mixed with exhaustion after the last few days/weeks/months but we have a team of 10 very jolly volunteers from the village who arrive at 9am on a Sunday morning (on a sunny Bank Holiday weekend!) to do all the heavy lifting. An extremely generous gesture that we will be forever grateful for.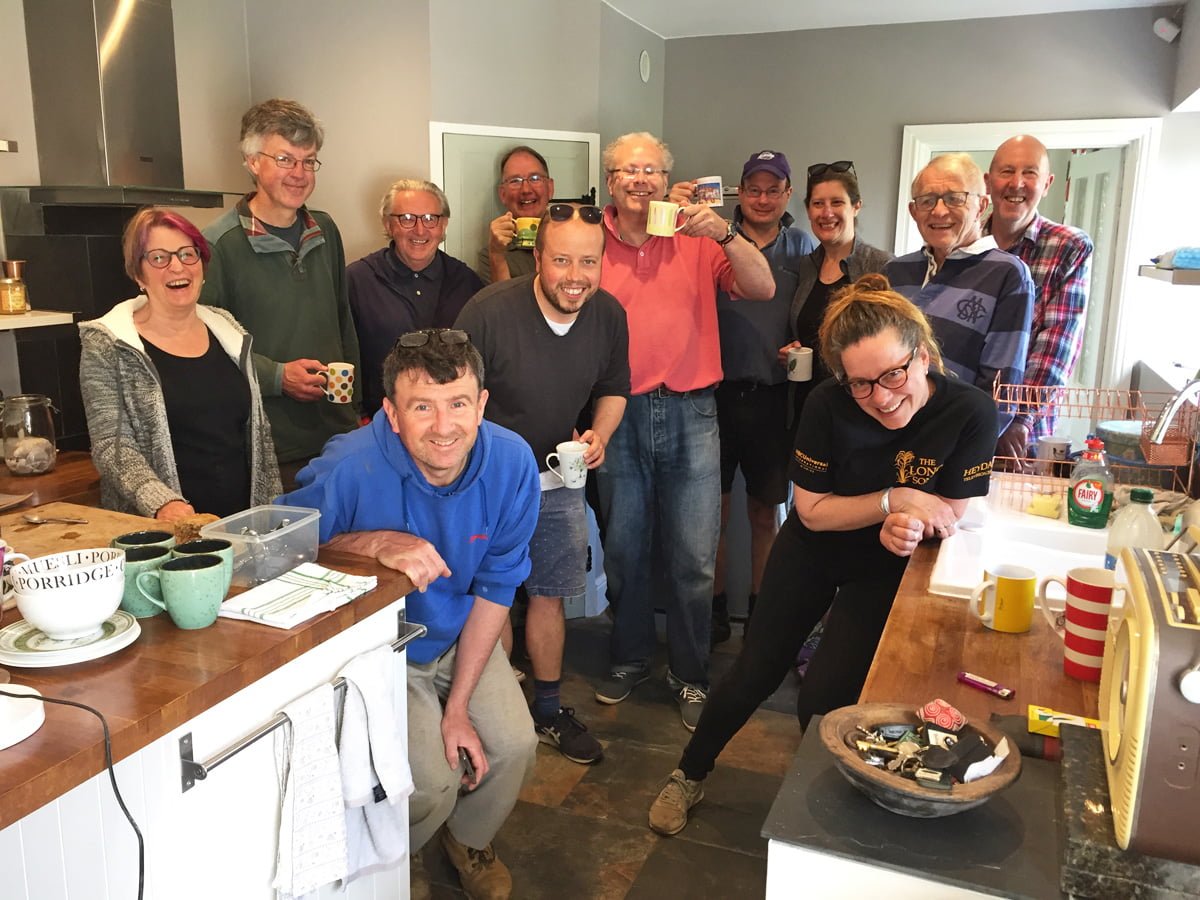 A huge thank you to everyone who helped including Doreen, John, Tim, Mike, Chris, Guy, Rob, Suzanne, Peter, Jim, Colin and Dad!
It's also the first time in over a year that we in the UK have been allowed to mix with those outside of our bubbles, so there is a lot of excitement and a simple break for tea turns into a bit of a party in the kitchen 🙂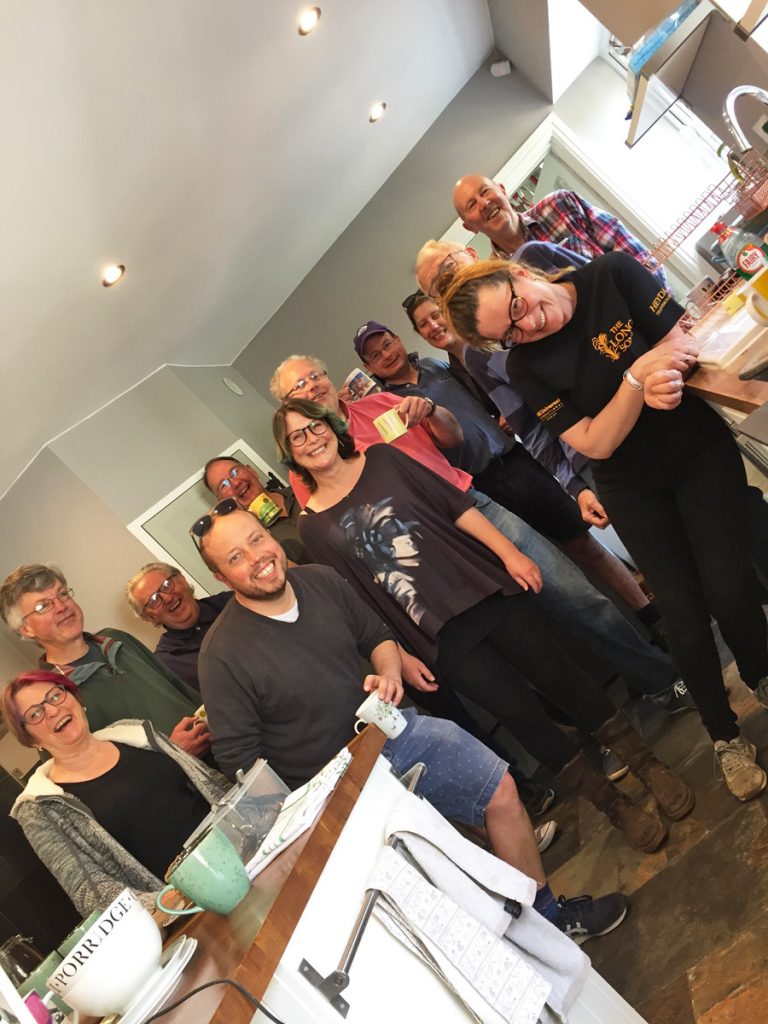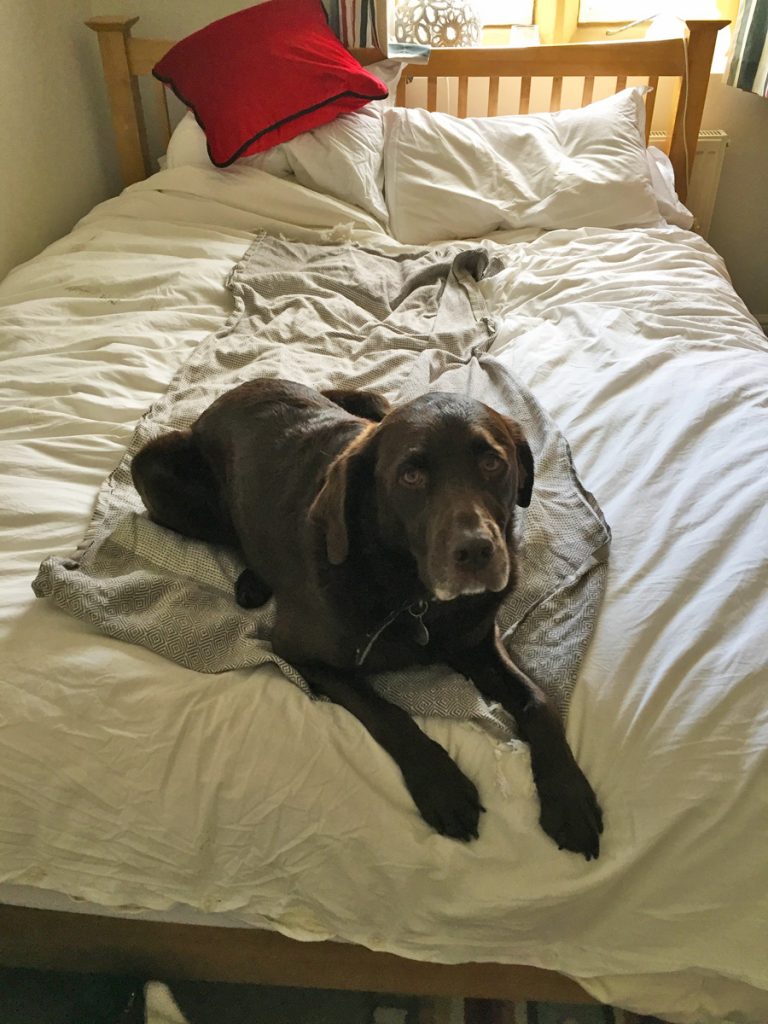 Jasper is shut in Cat's bedroom for the duration of the move, he hates packing and boxes and moving and change really.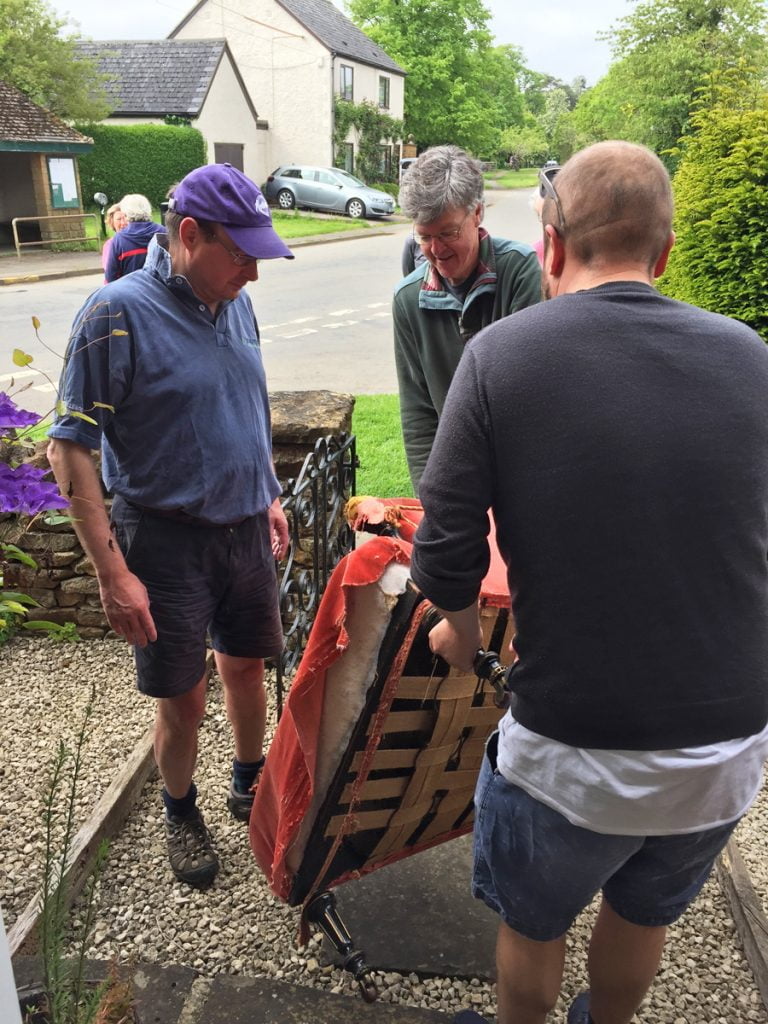 We do have many items of furniture that are 'works in progress'.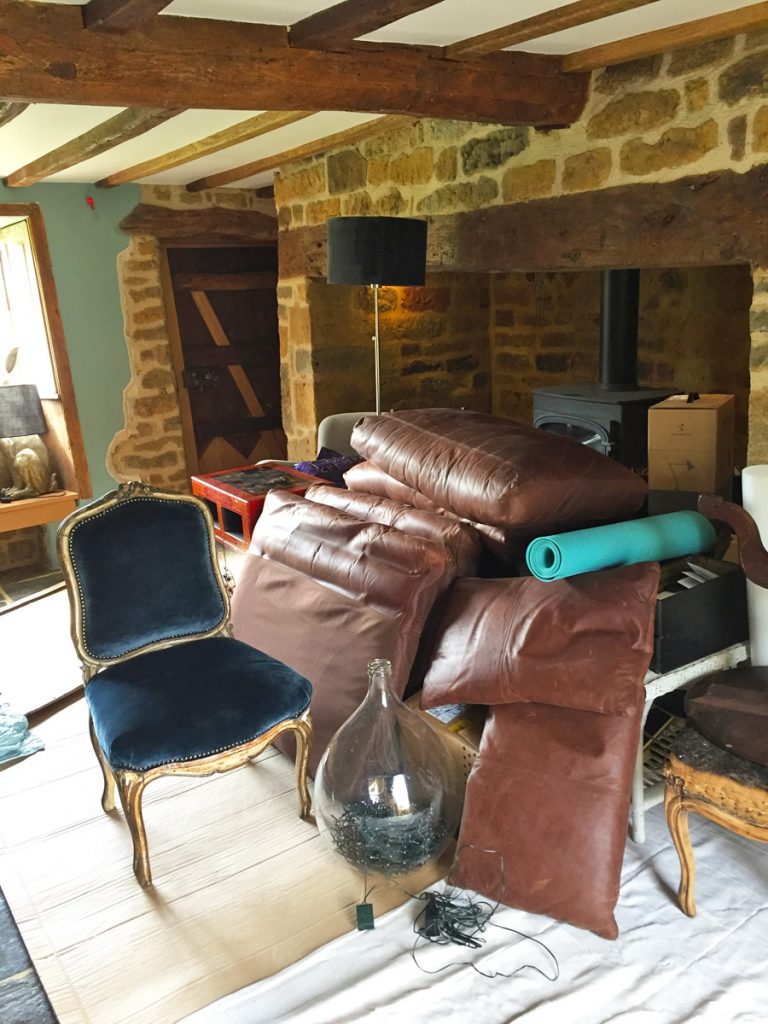 A finished chair (one Cat reupholstered back in the days when she had leisure time).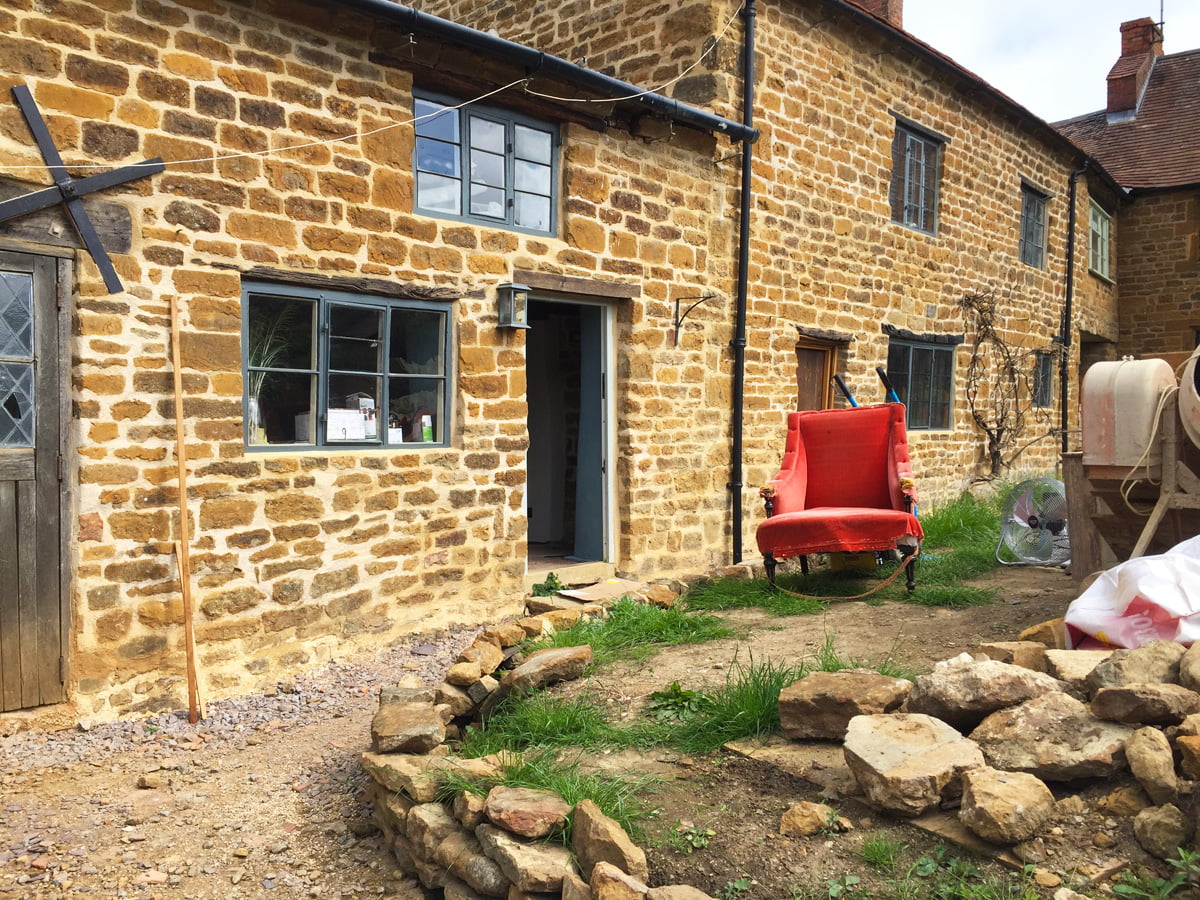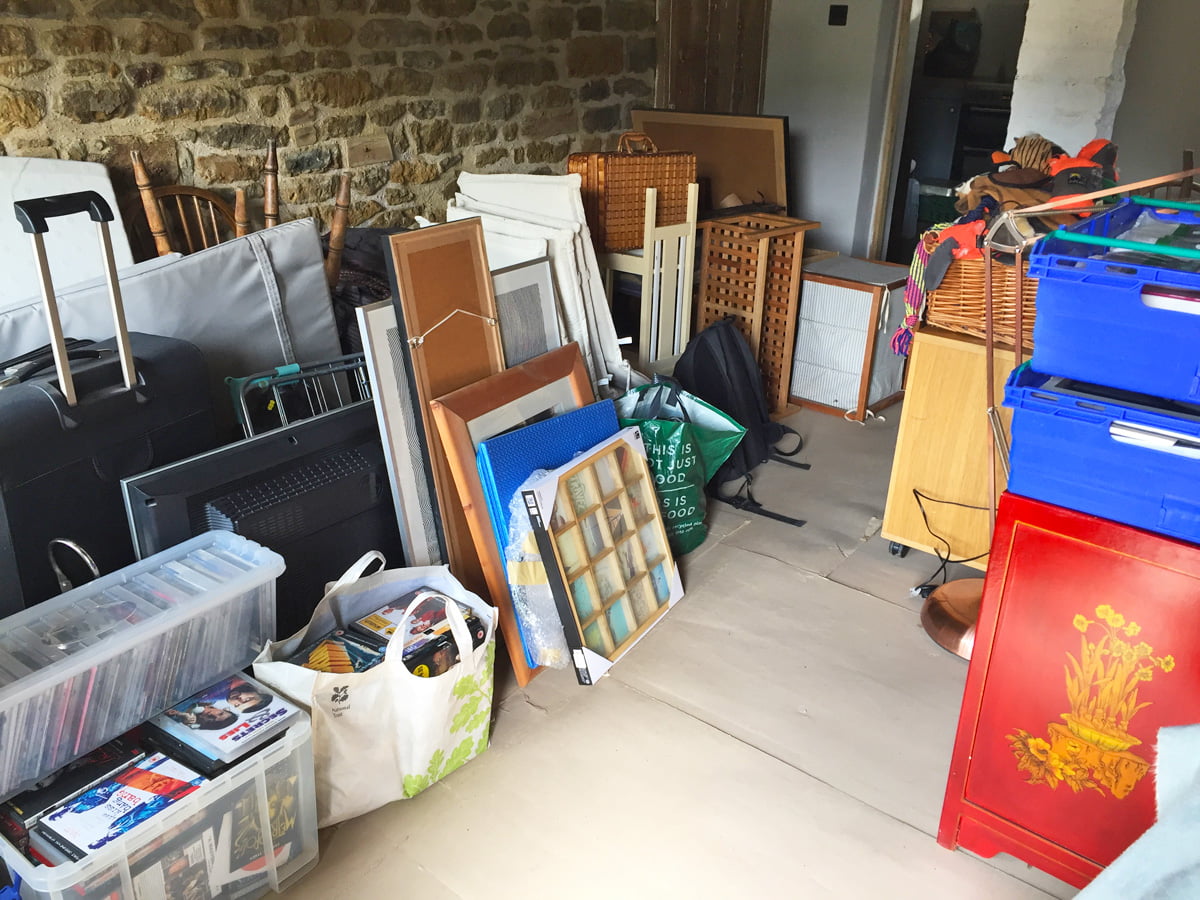 The dining room rapidly filling up.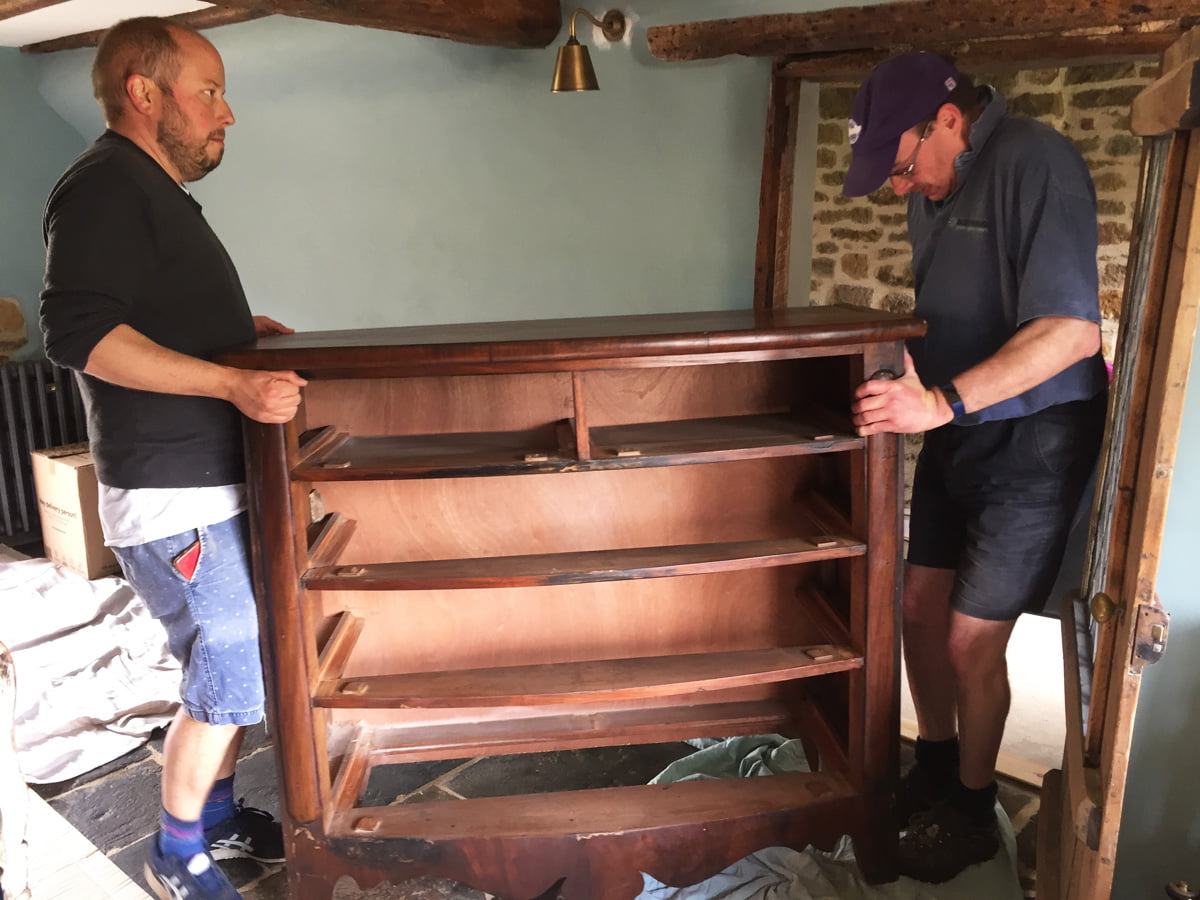 Many beams and doorways were hit with heads in the moving process.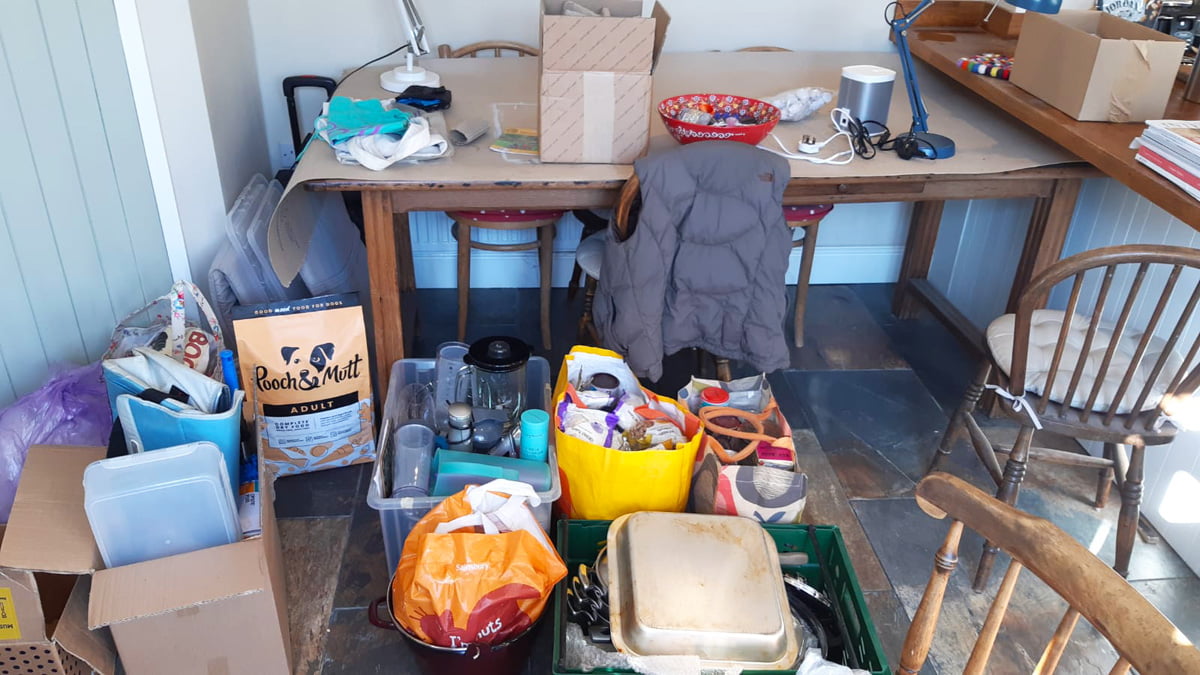 Still packing up the kitchen…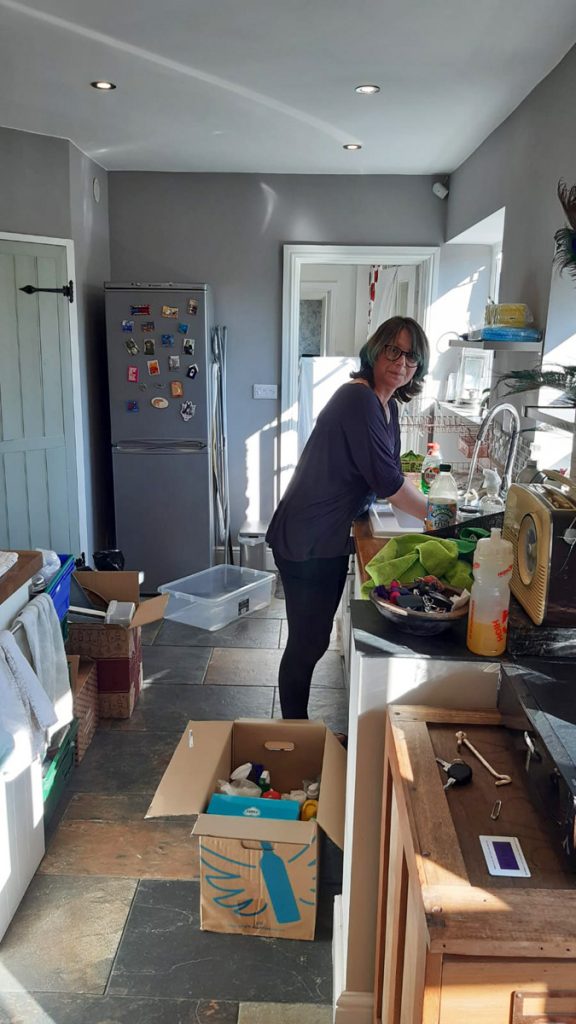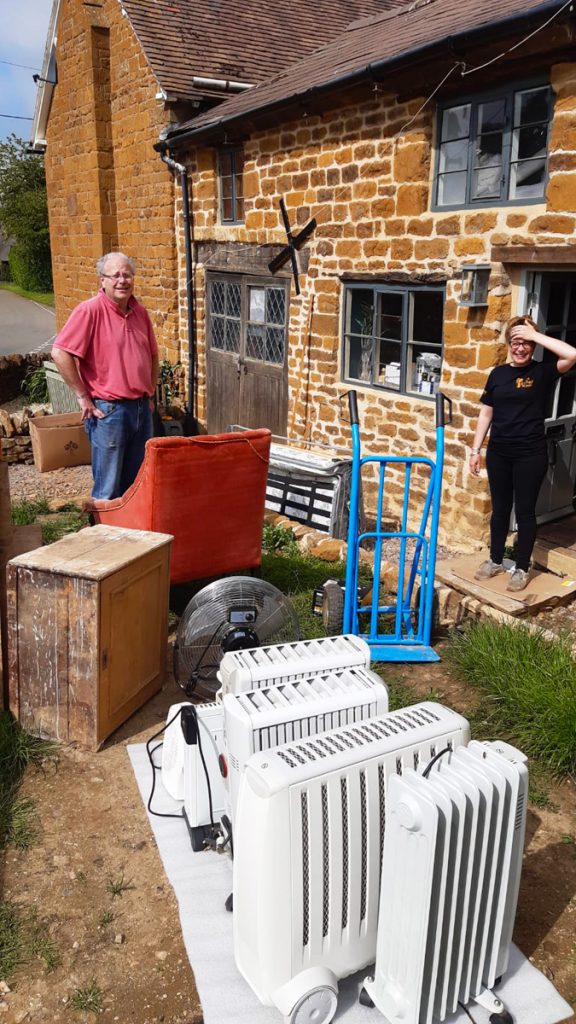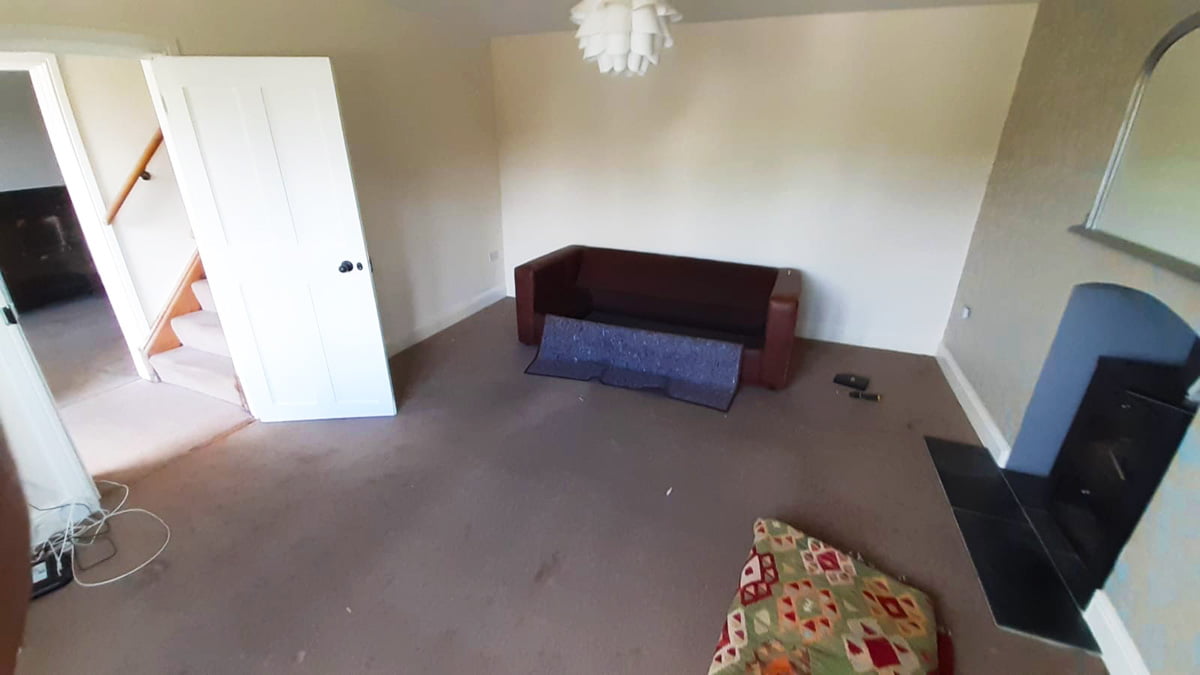 The leather sofa bed has to be taken apart to get it moved as it is so ridiculously big and heavy. The bed mechanism has to be removed.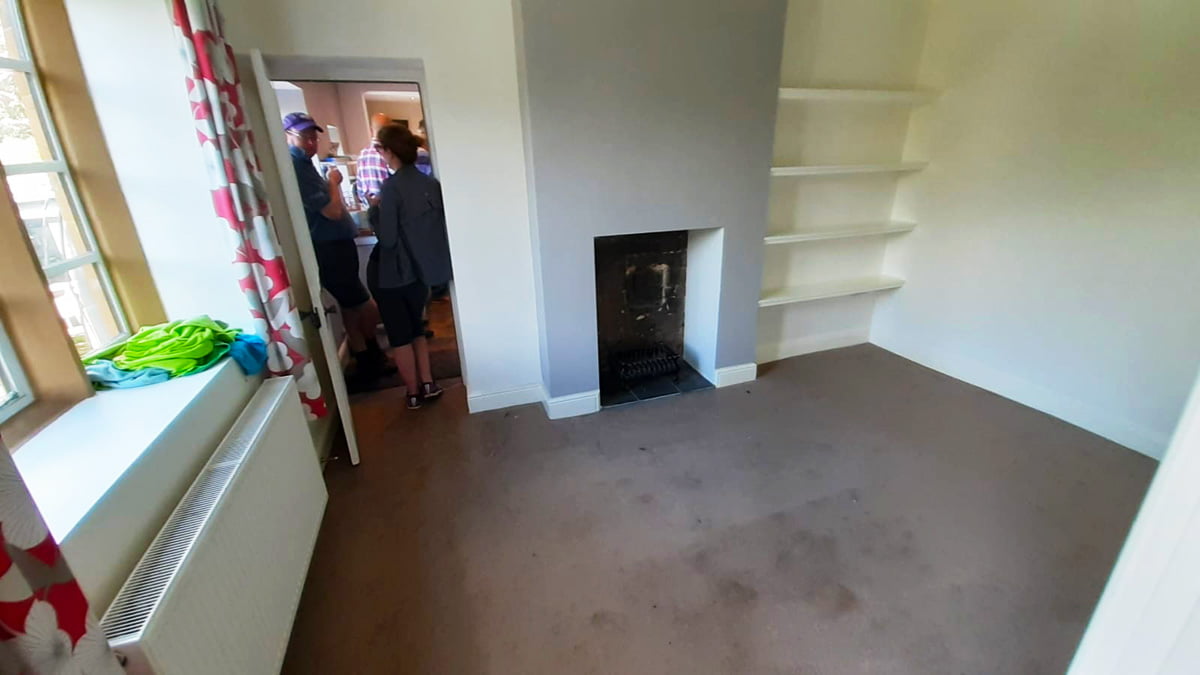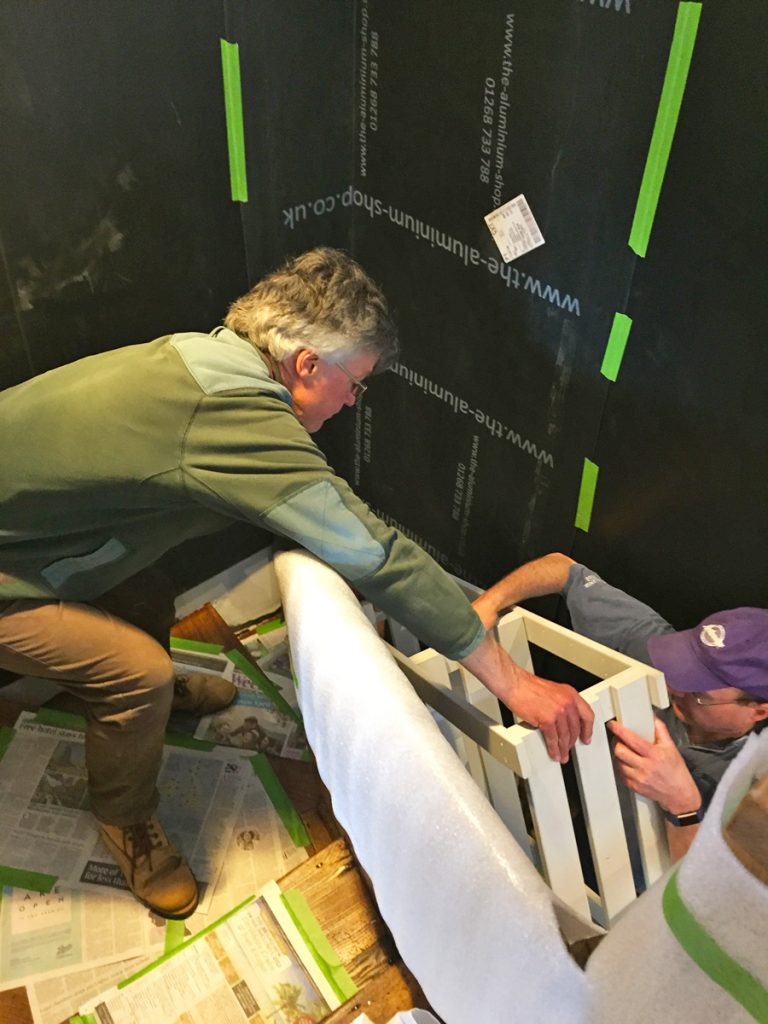 There is a good system here, everything that needs to go upstairs gets piled in the sitting room and then a chain of people pass everything up the awkward and narrow stairs.
No-one wants to knock any of our precious plastered walls so it is all done very carefully.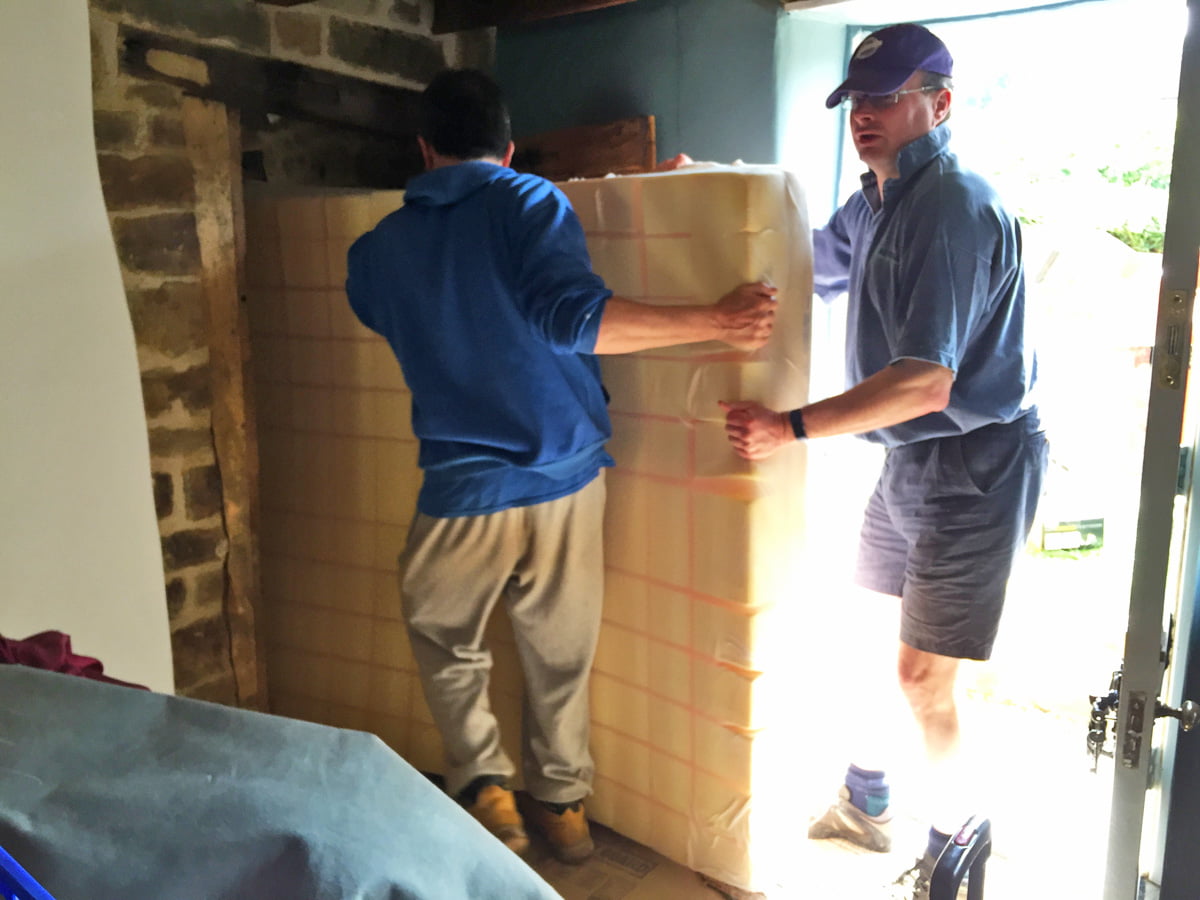 Super heavy mattresses without handles are a nightmare. (Who decided it was a great idea to stop putting handles on them?) This Tempur memory foam mattress is not only heavy but also slippery to manoeuvre, but somehow they manage it.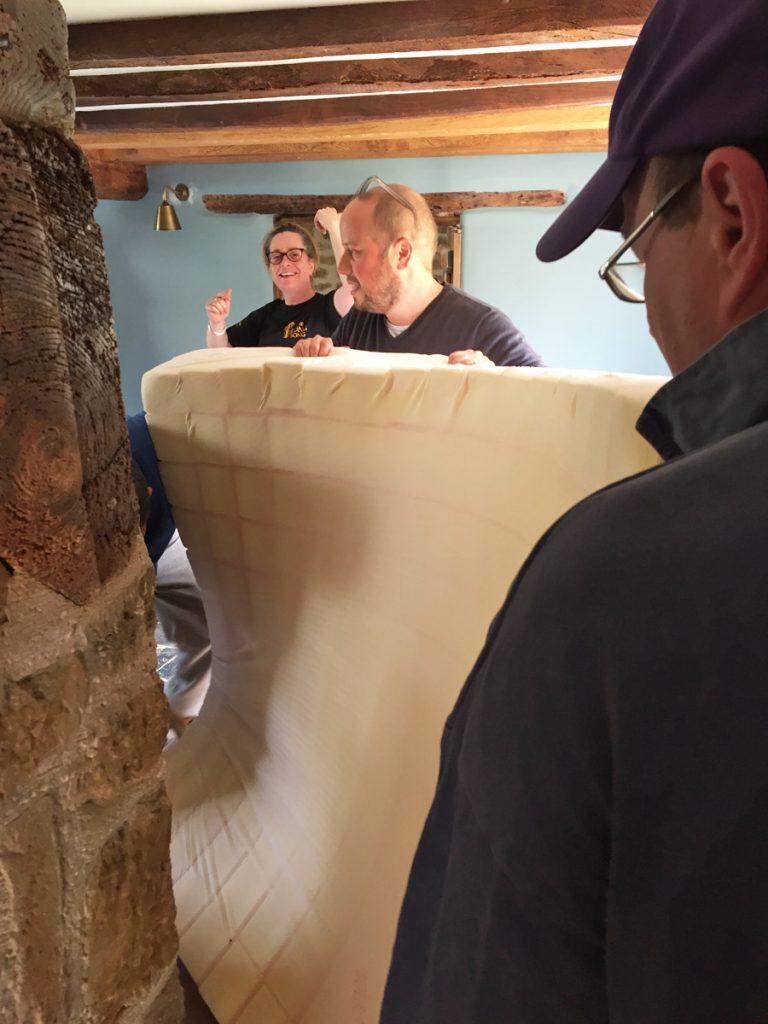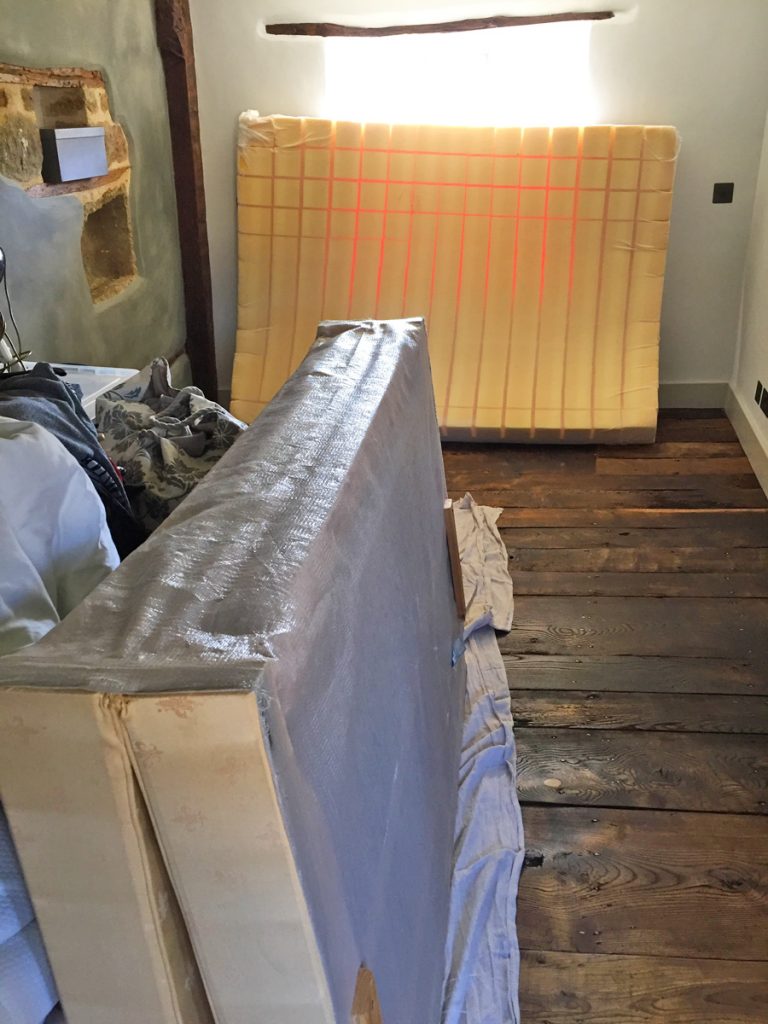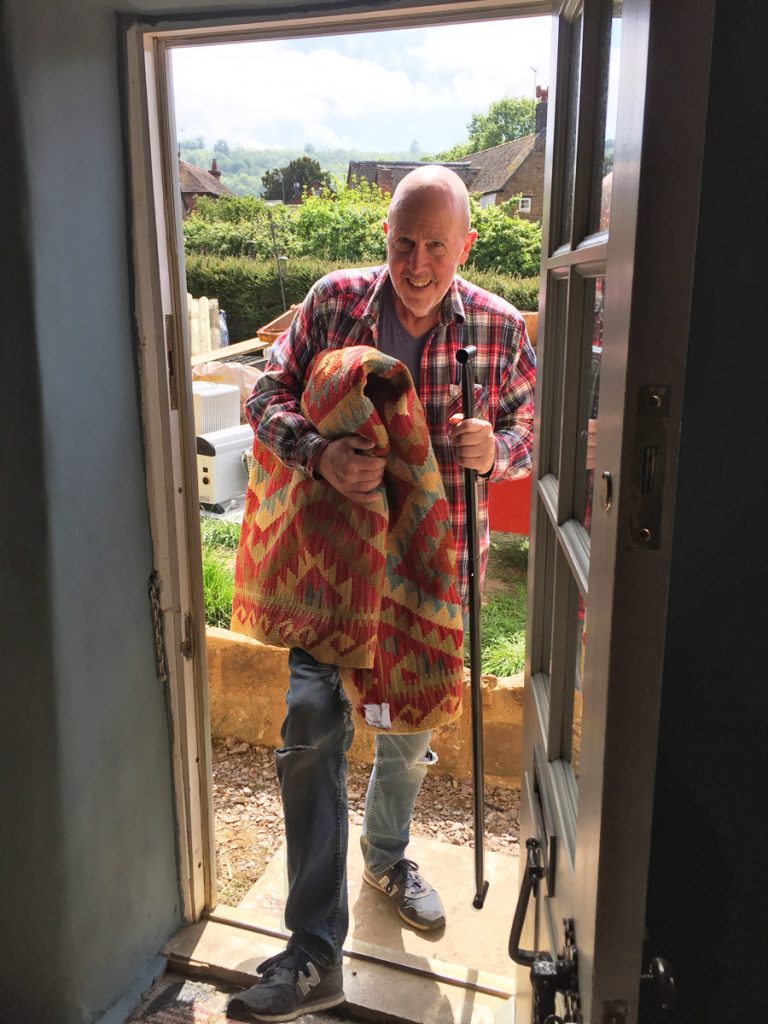 Rugs, we have so many rugs.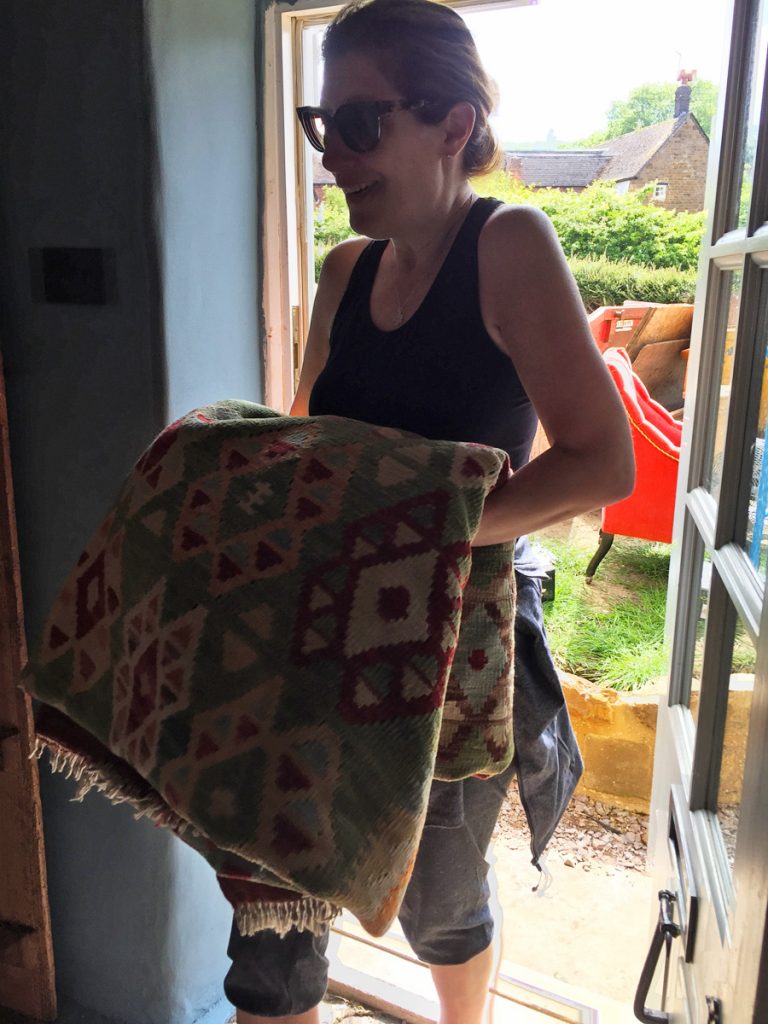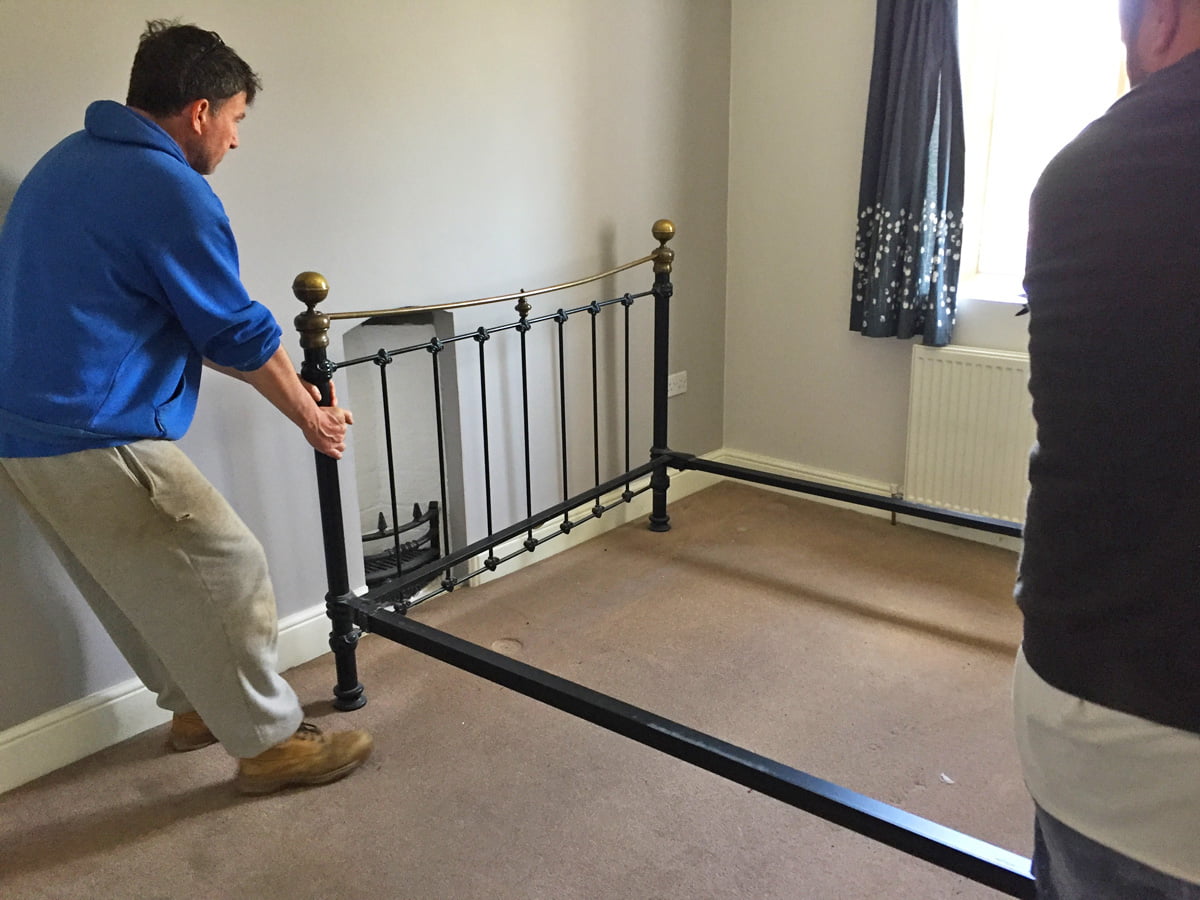 Disassembling the cast iron bed (everything we own is seemingly crazy heavy).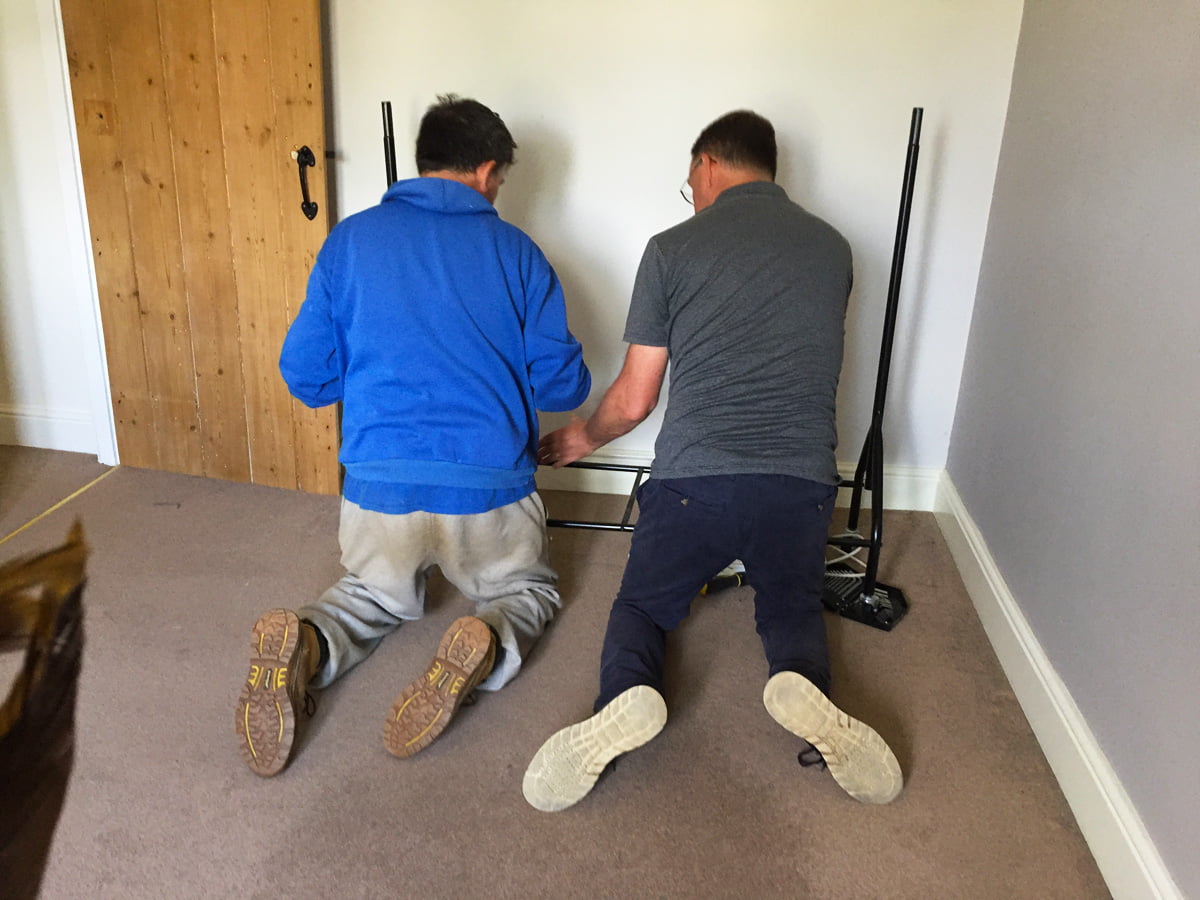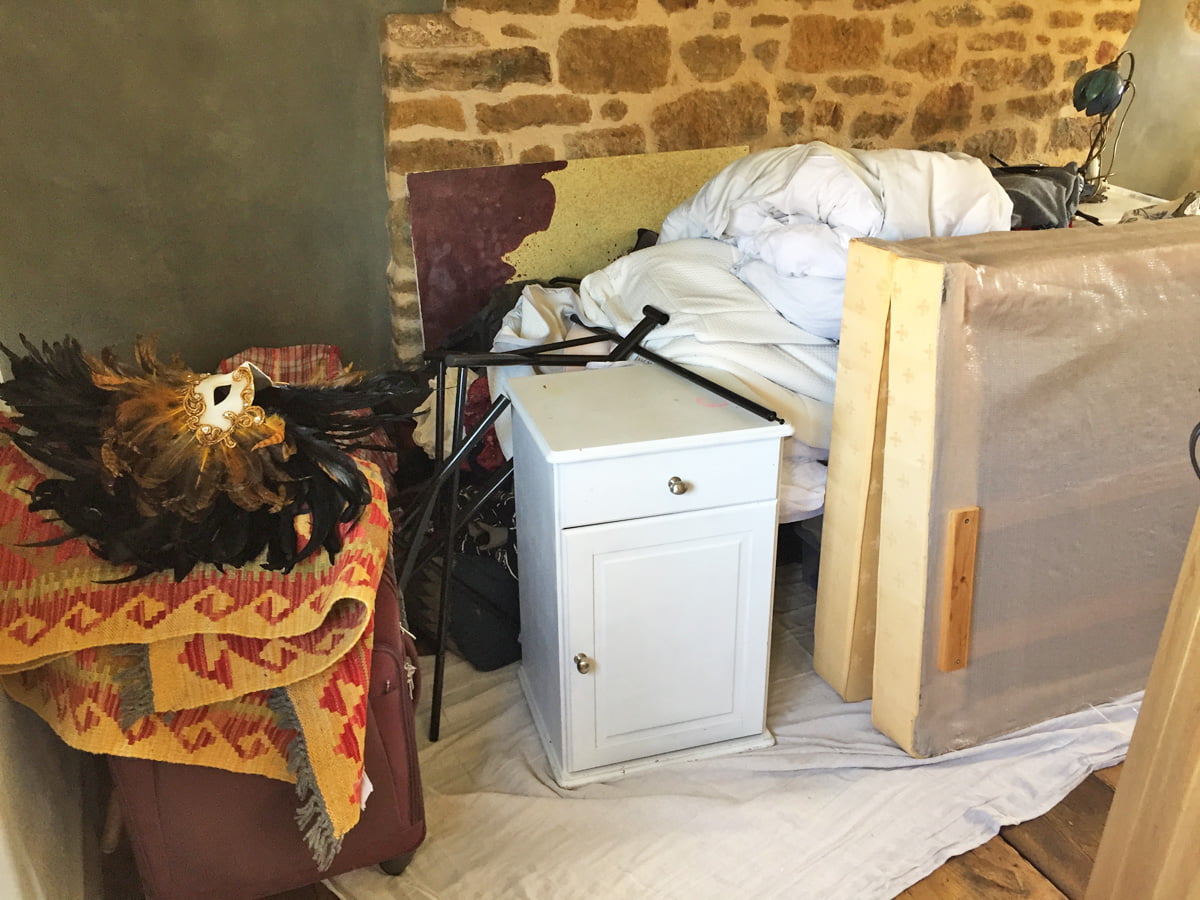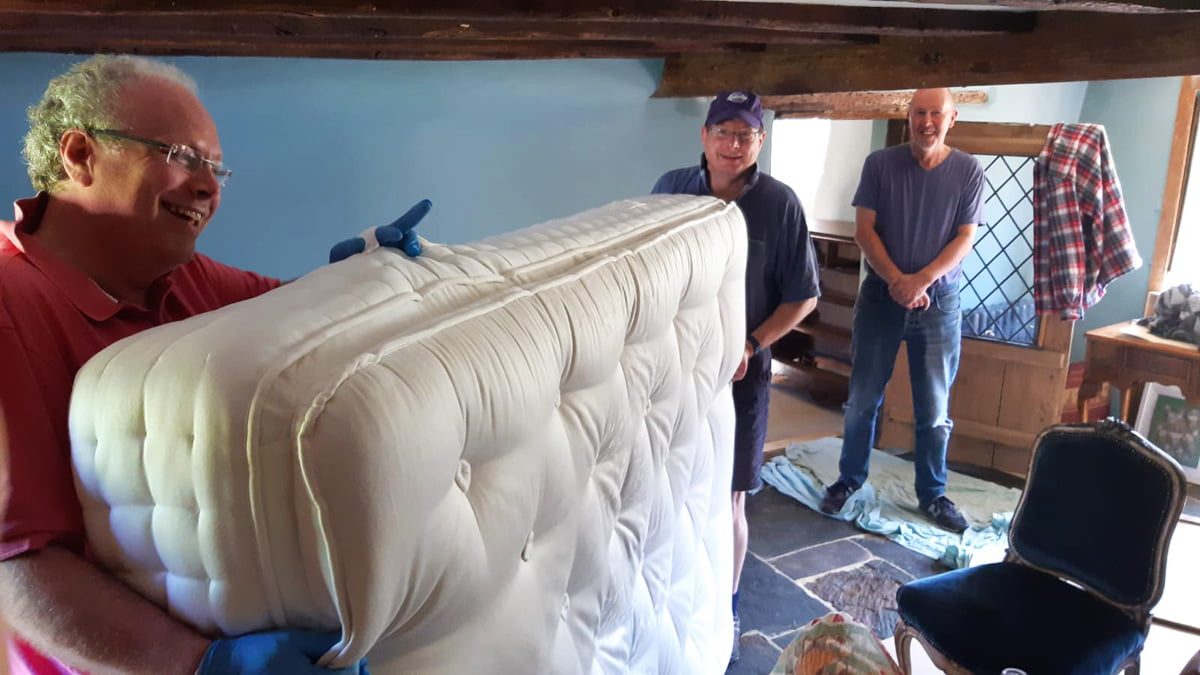 Mattress number two, this one does have handles but is no less heavy! This also has to go up the new staircase to the attic…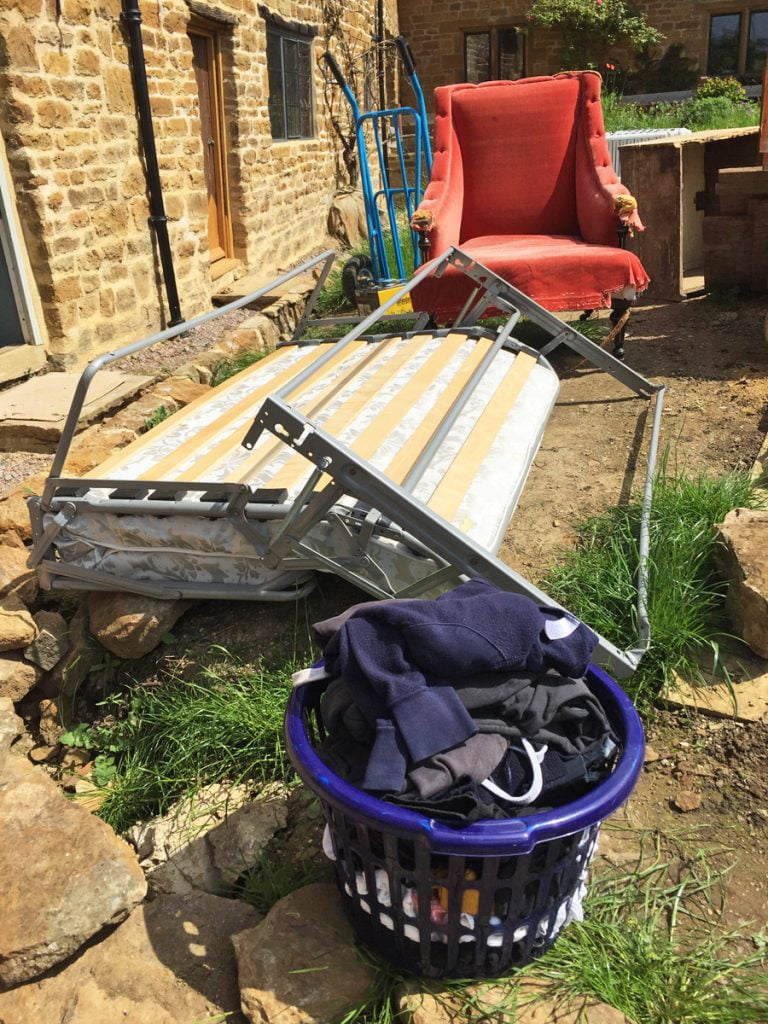 The innards of the sofa bed, a sack truck, a knackered chair and some washing. Our shit garage sale just got even more shit.
The shell of the sofa. It's big but it's lightweight.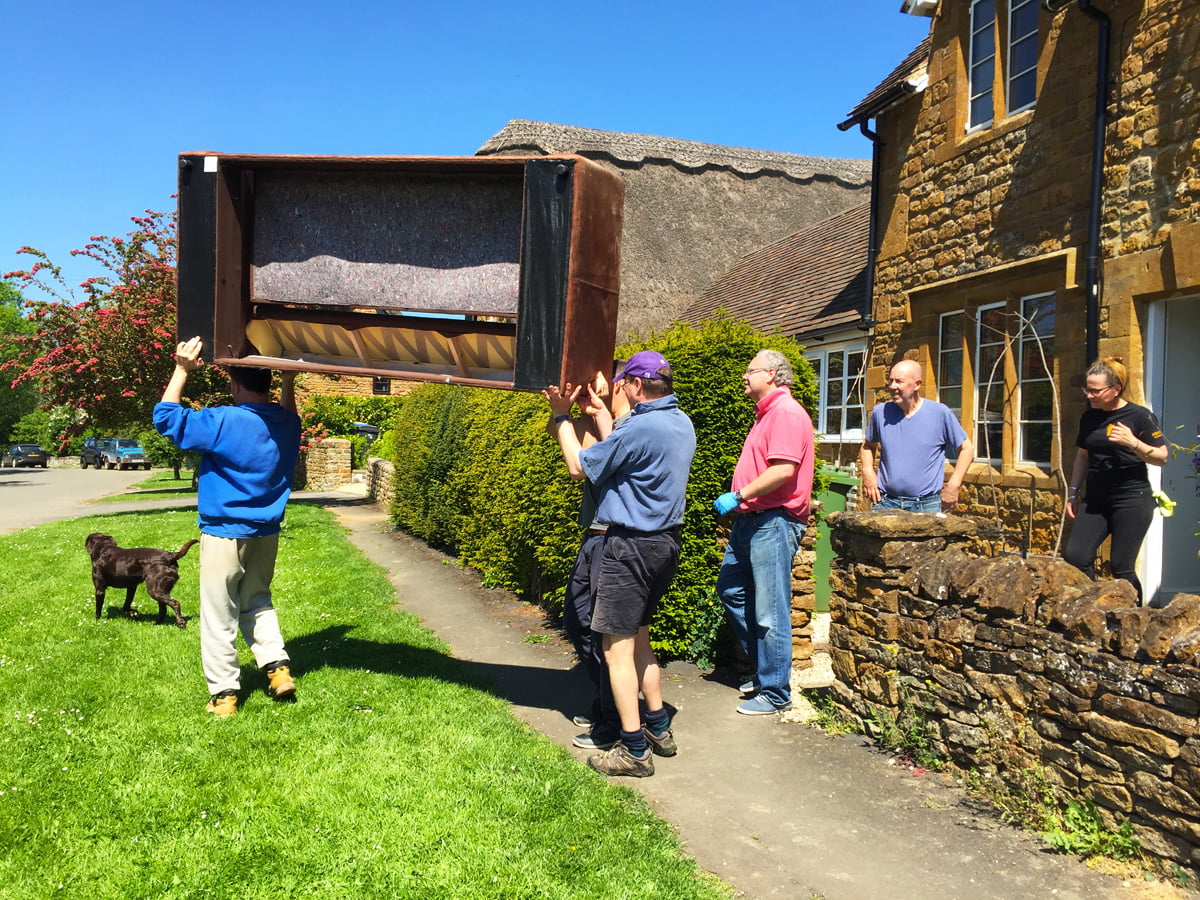 This is one of the last things to move, the large items have to go in through the back door in the sitting room as the corridor by the front door(s) is pretty narrow. By this point Jasper has been let out and is following everyone around.
This is what will become our spare bedroom/store room/sorting room/Cat's wardrobe and is where most things end up that need sorting through.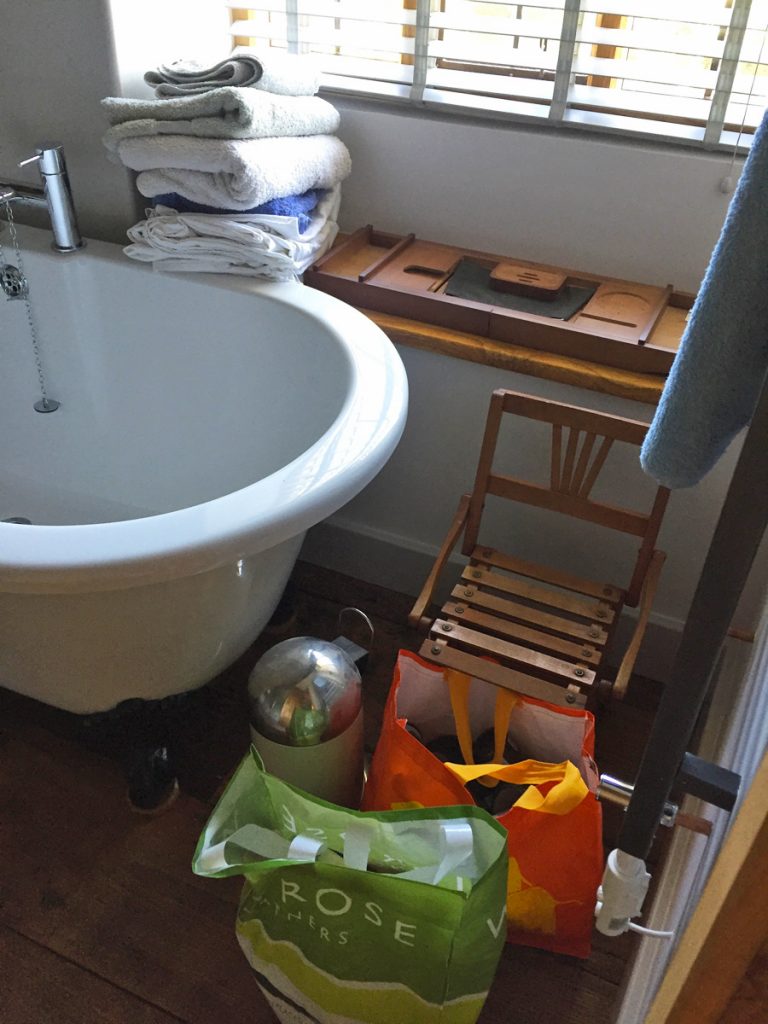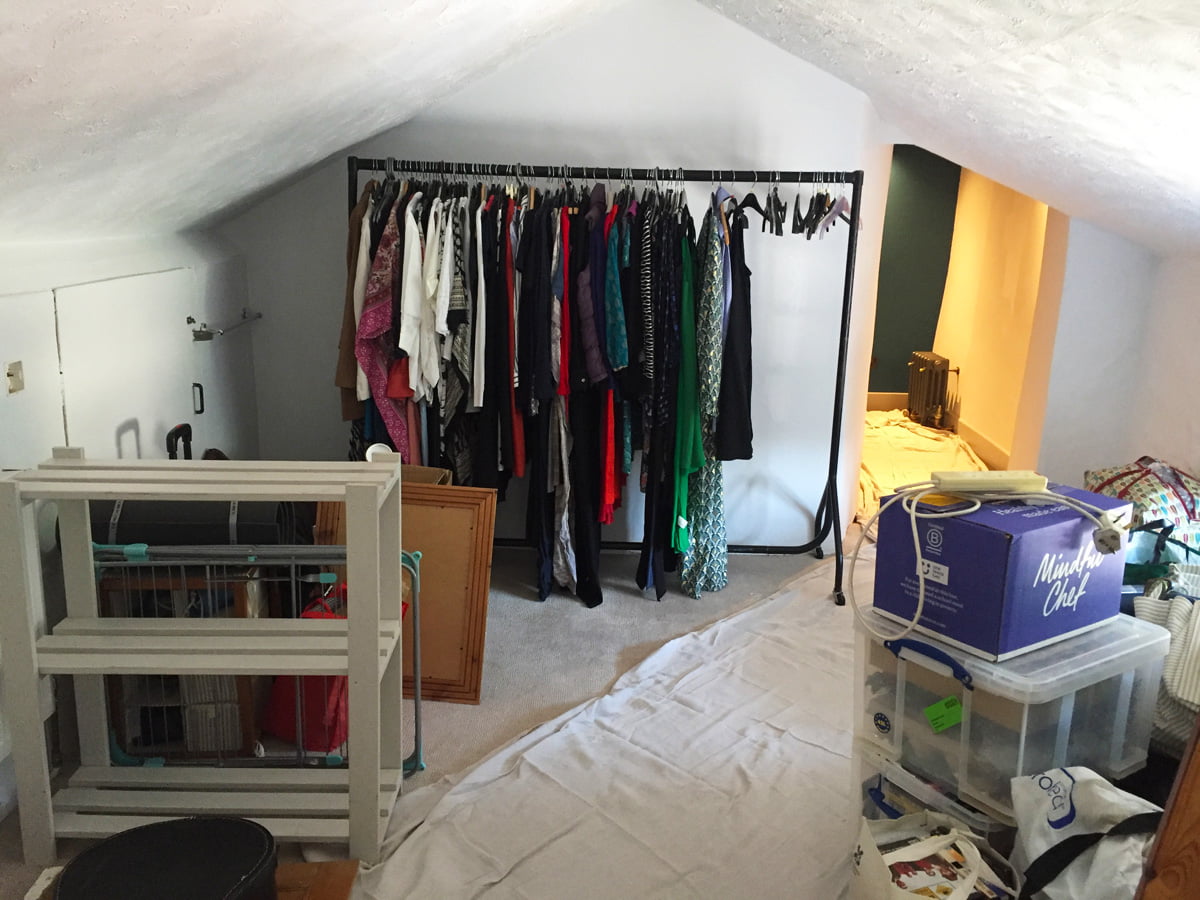 Cat's wardrobe. Both of our wardrobes got moved across without packing them up and there were literally clothes everywhere, so Doreen very brilliantly sorted them both out and got everything back on hangars for us. I was not looking forward to this task!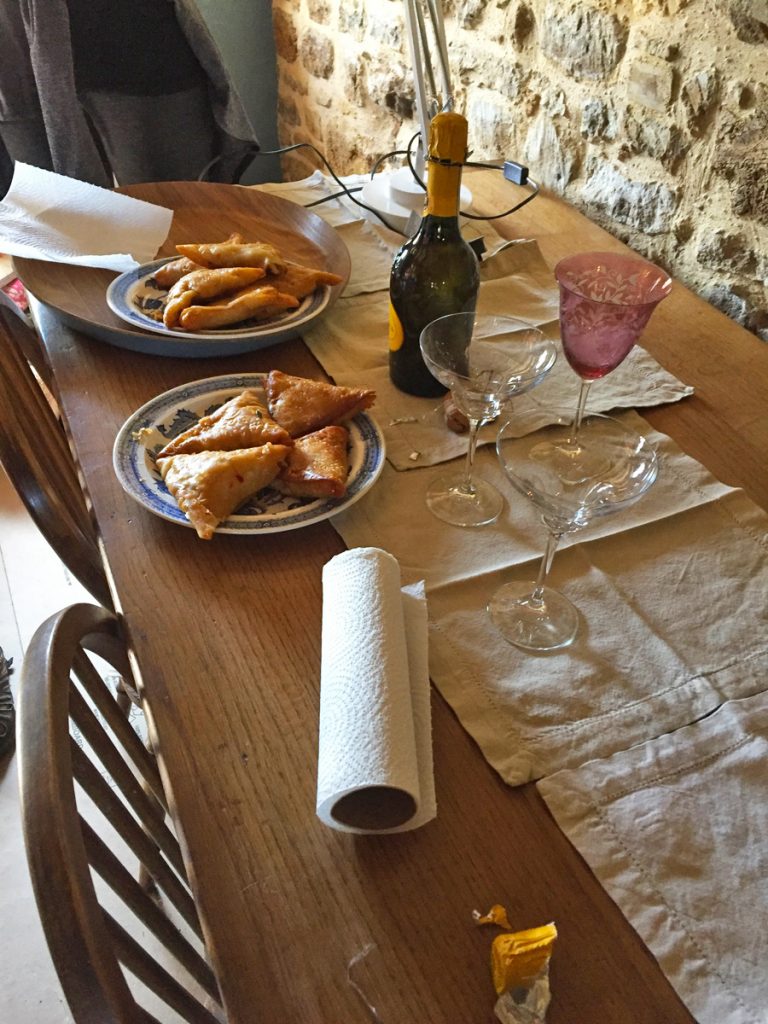 By lunchtime everything is moved and we are in! Amazing! Samosas and Prosecco are served to all the workers as a thank you 🙂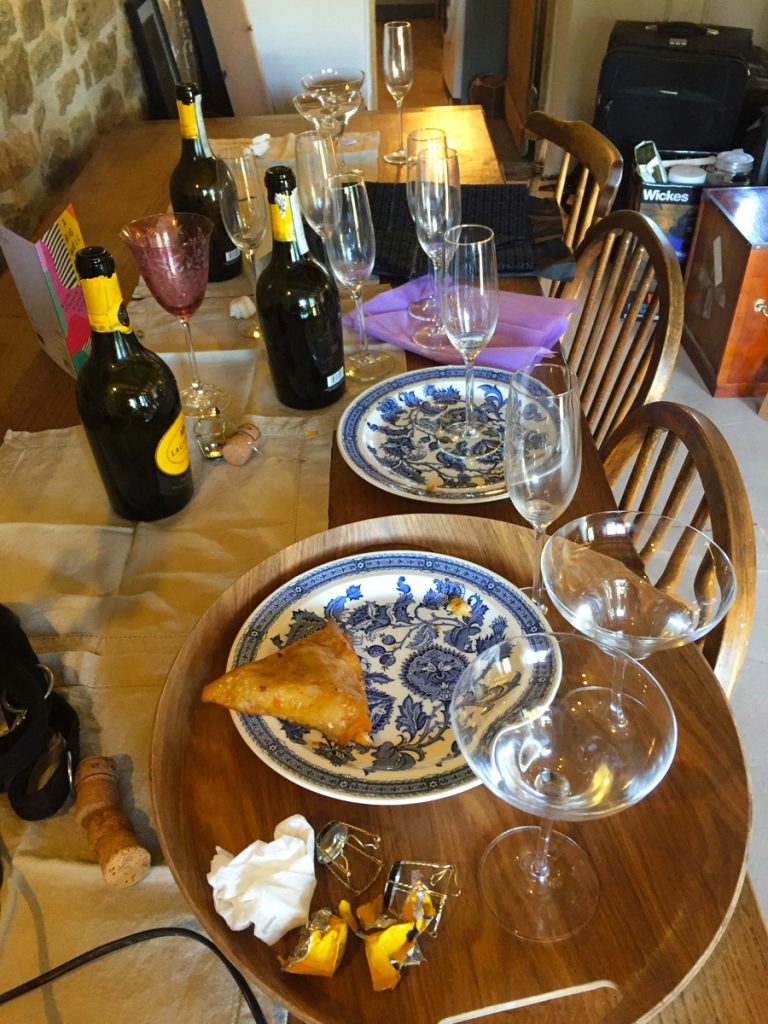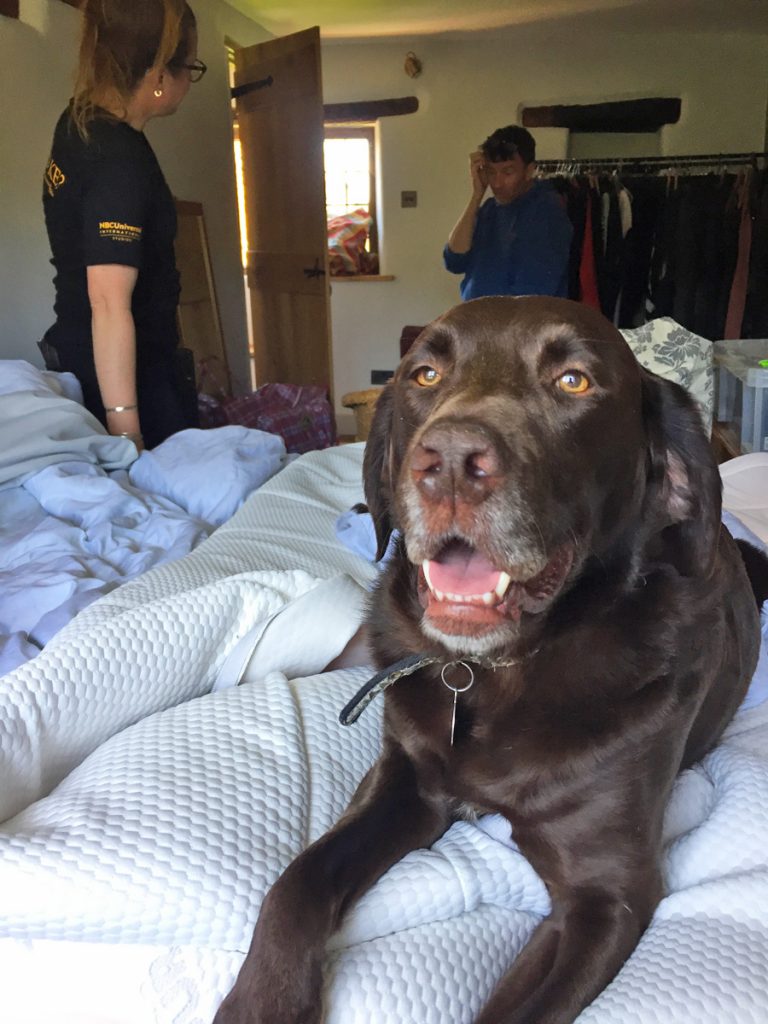 Jasper hindering the effort to make Zanna's bed.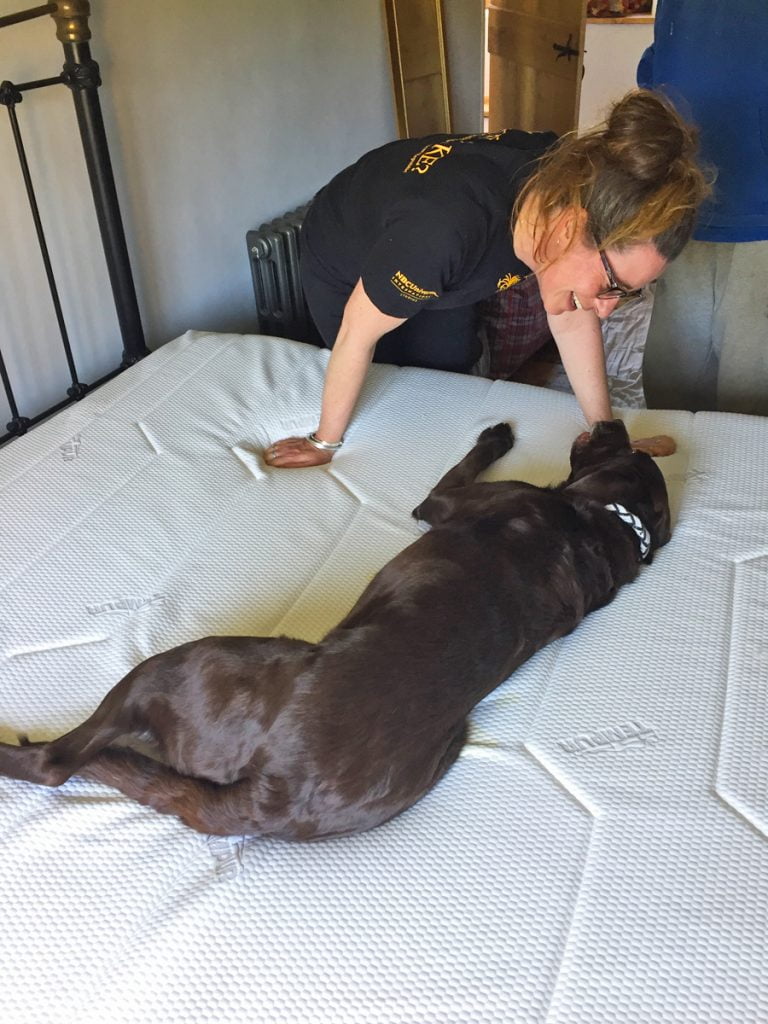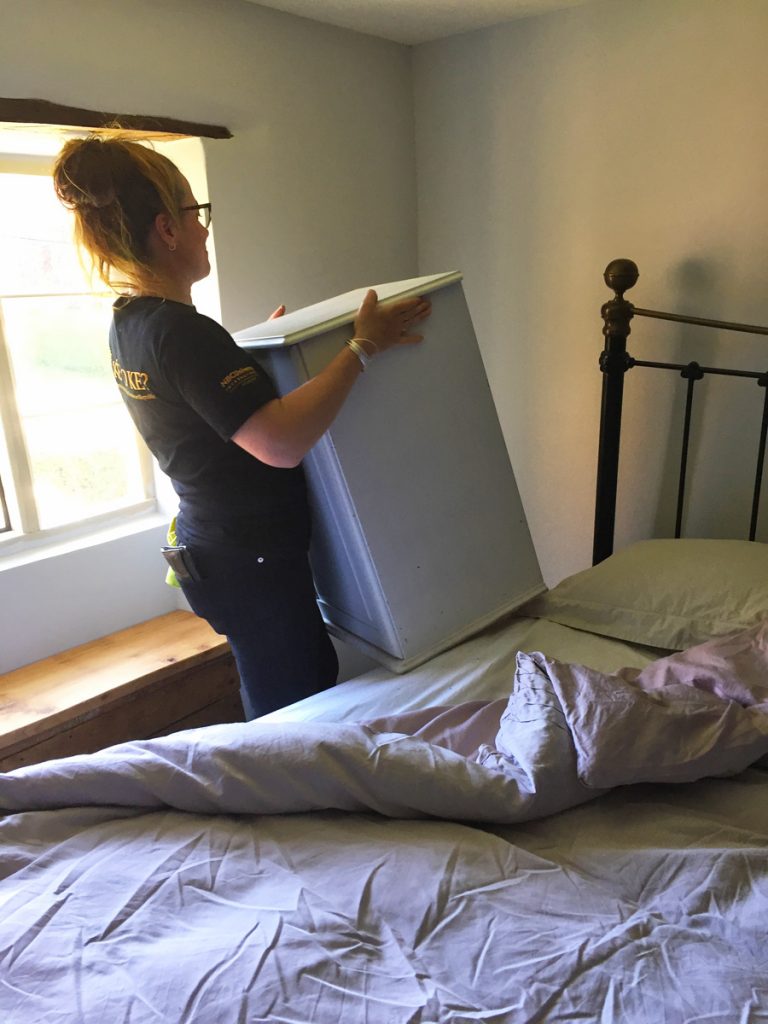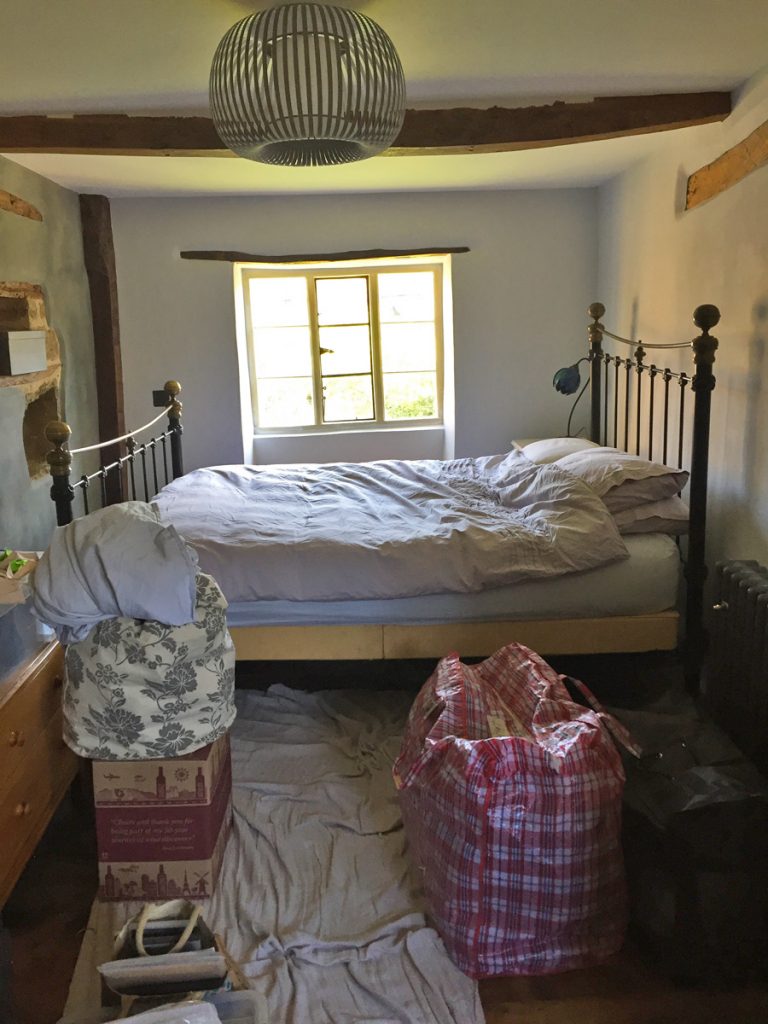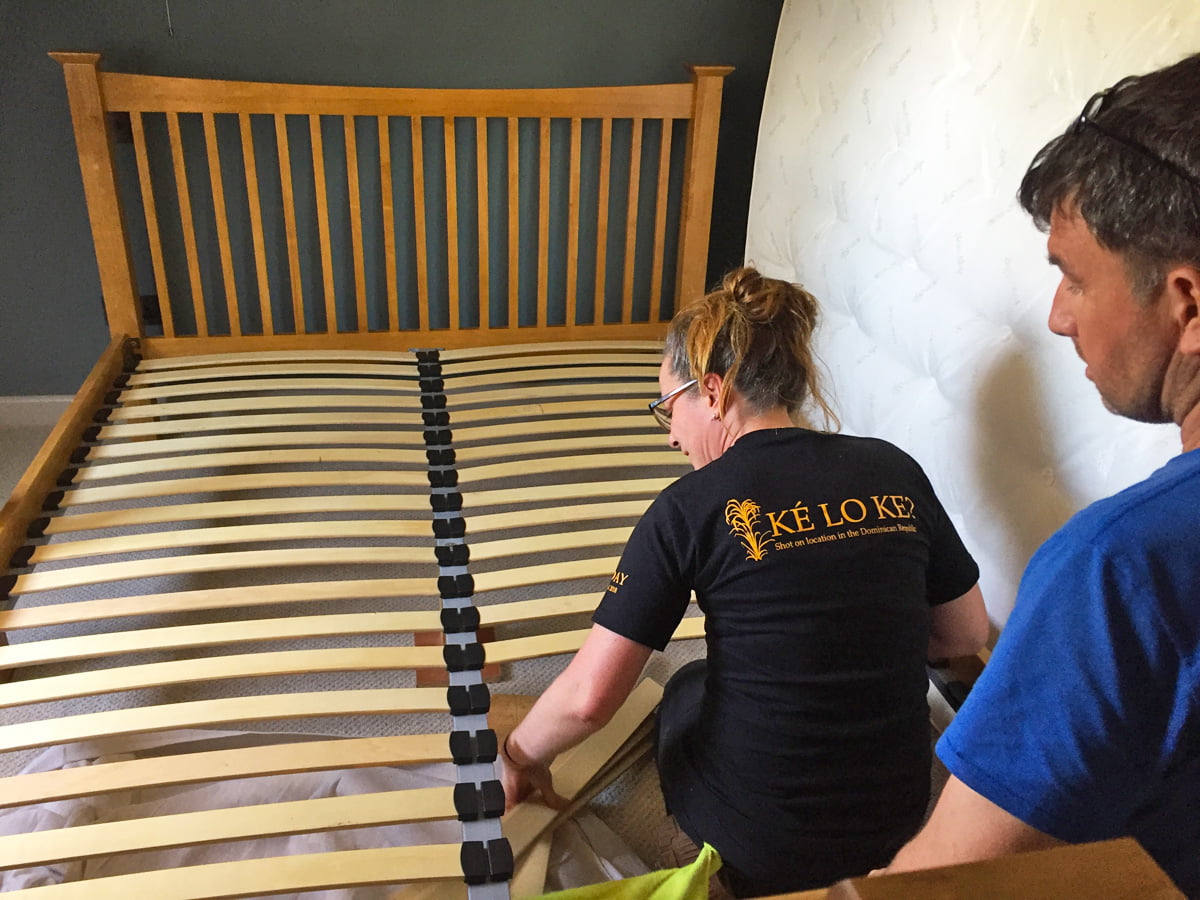 Assembling Cat's bed in the attic room.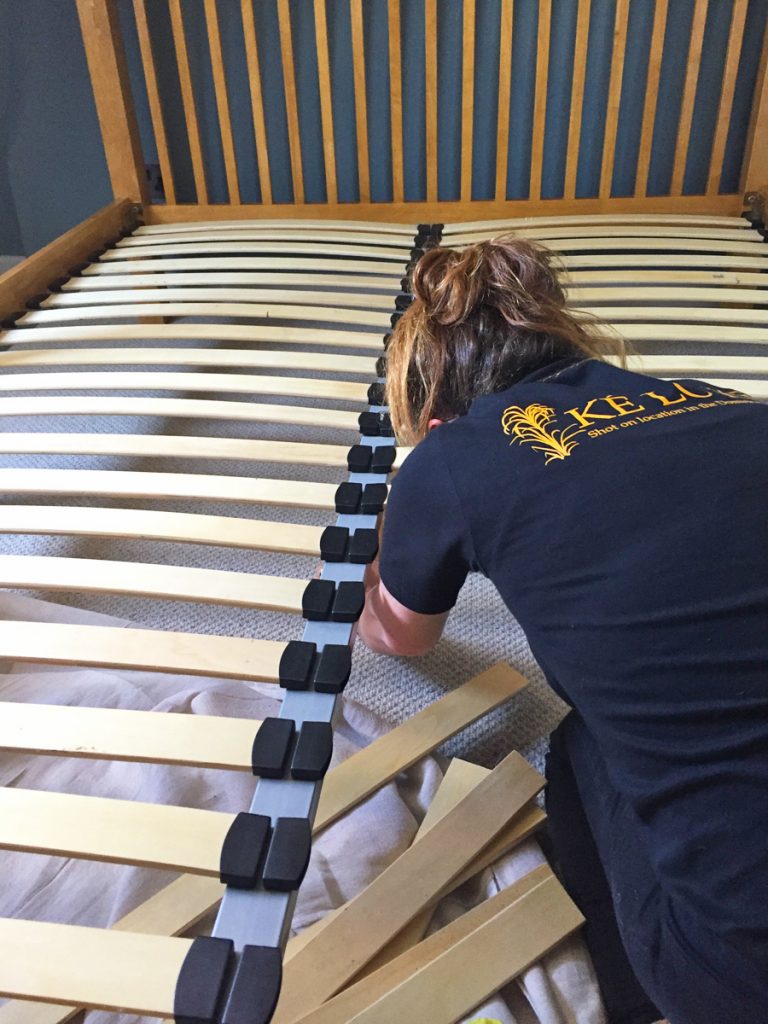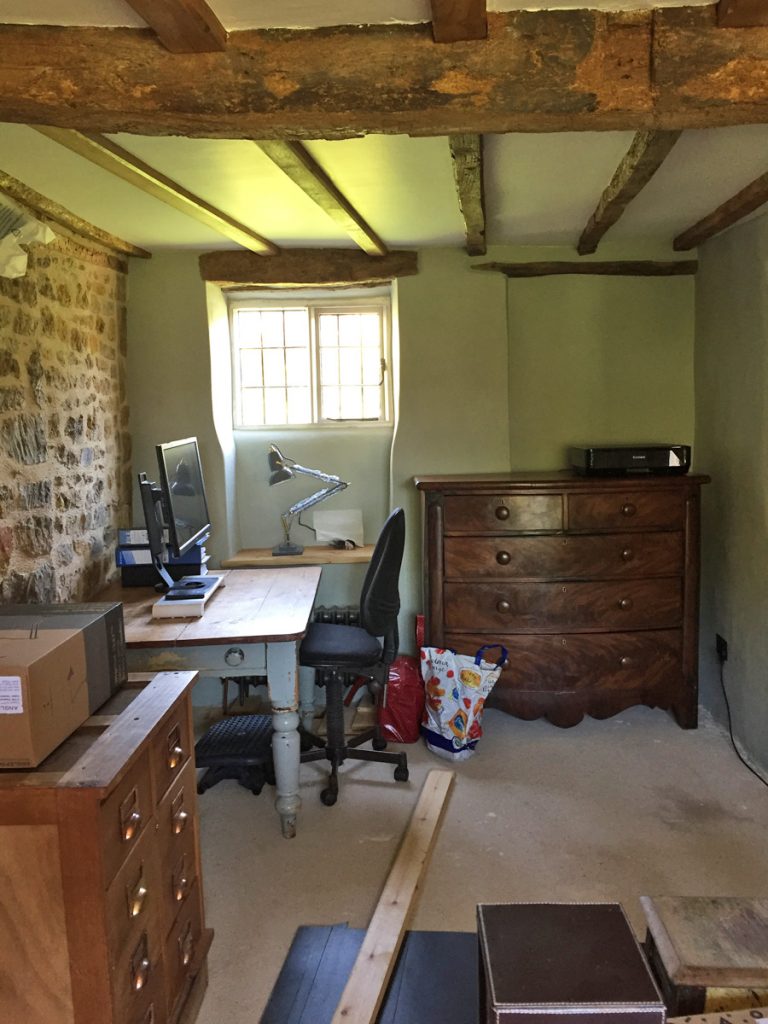 The enormous chest of drawers looks right at home here in the study.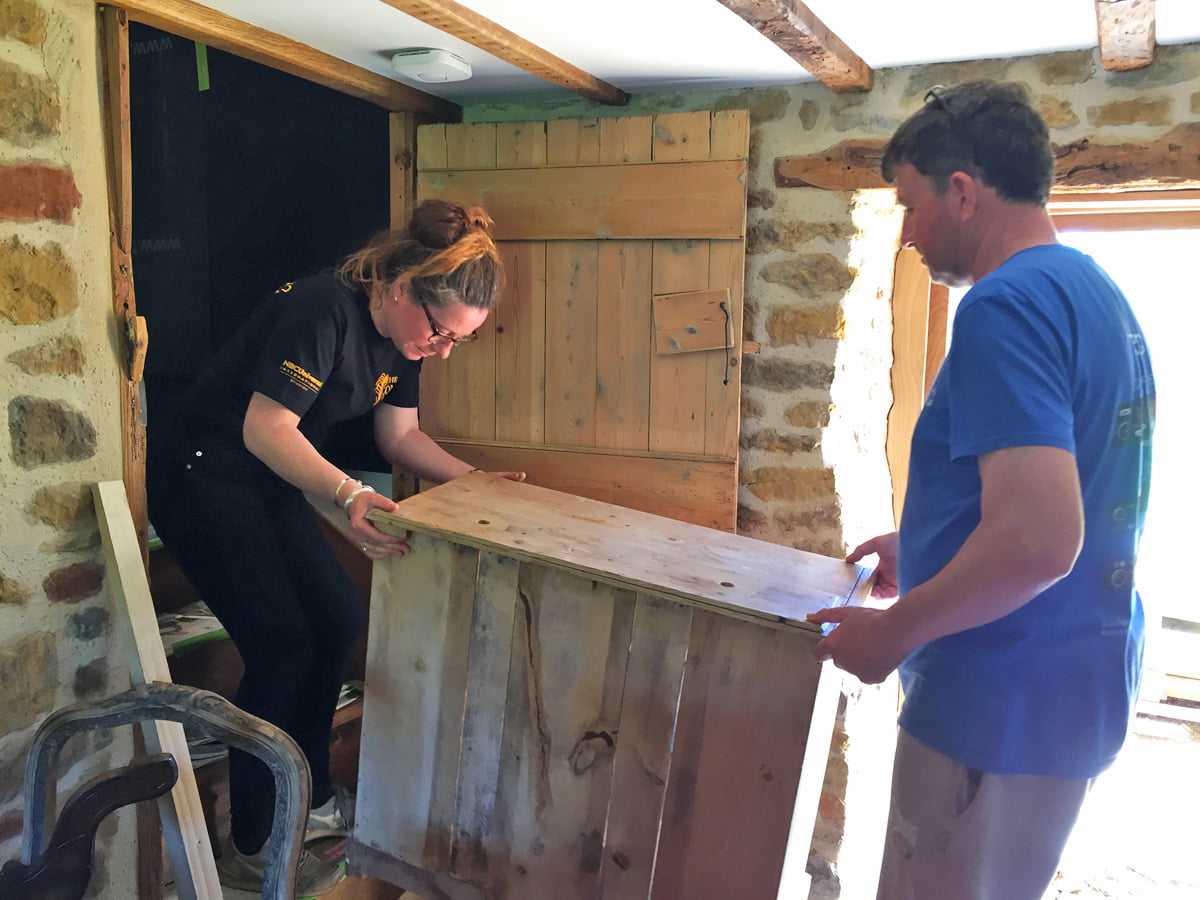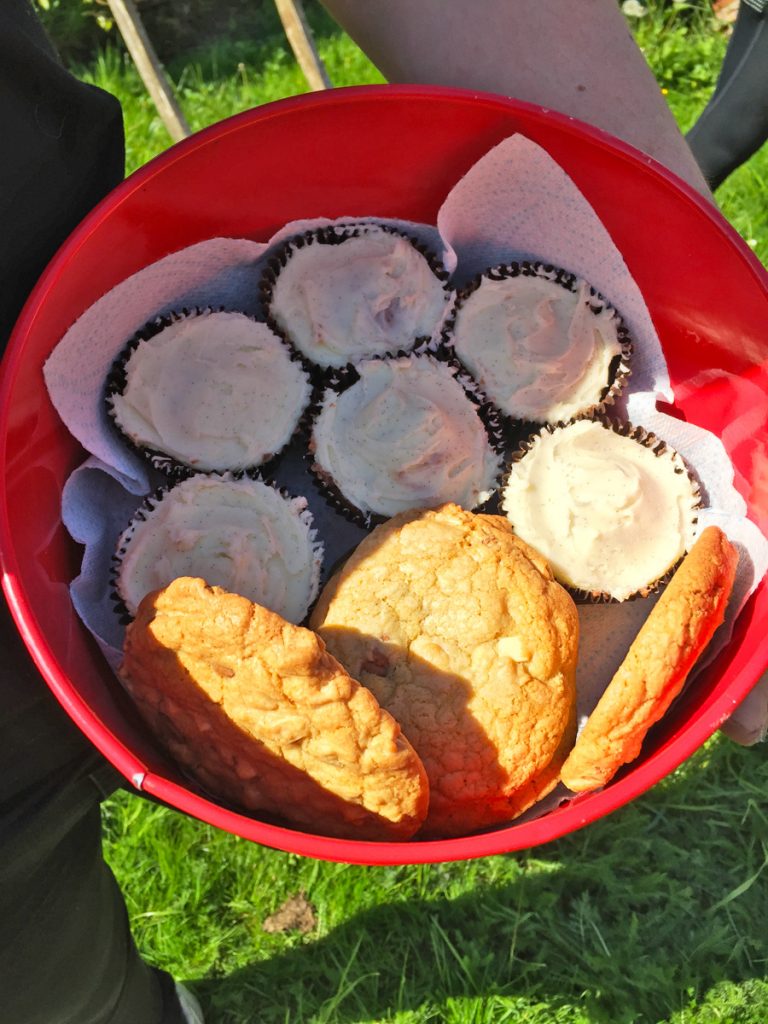 Charlotte popped over with homemade cakes and cookies, perfectly timed for a refuel (with more Prosecco) in the sunshine.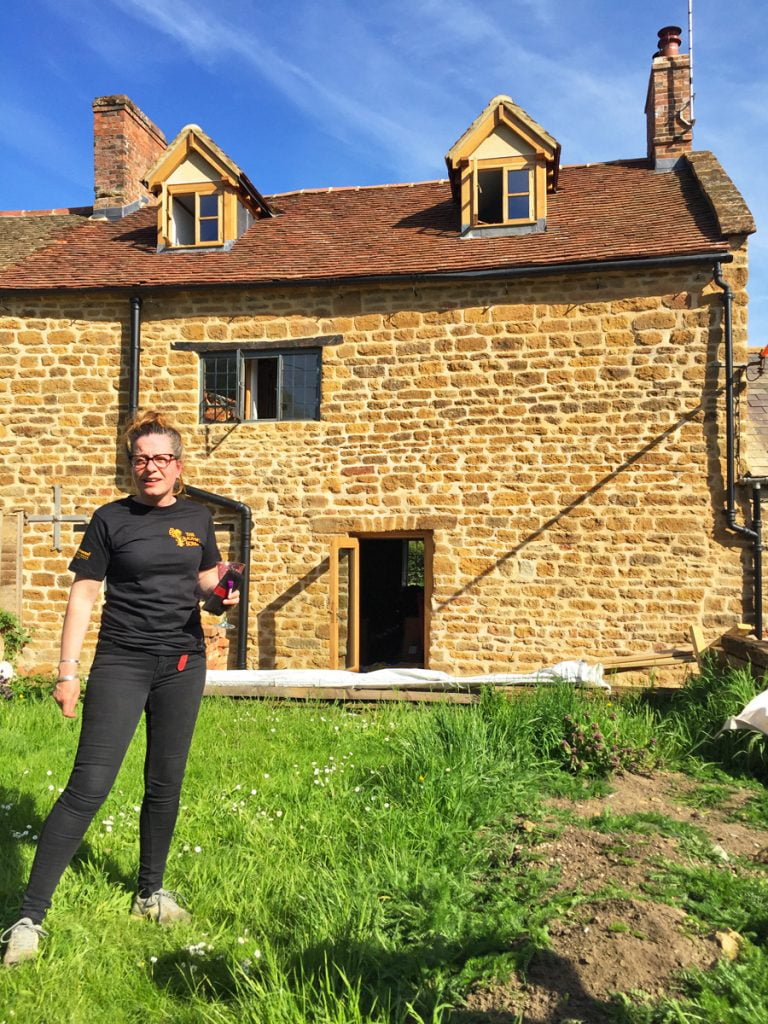 Cat will hate me for this but this photo really makes me giggle. It was an early start this morning and Cat pulled out some clothes she hasn't worn in a while which were a little small… no time to change!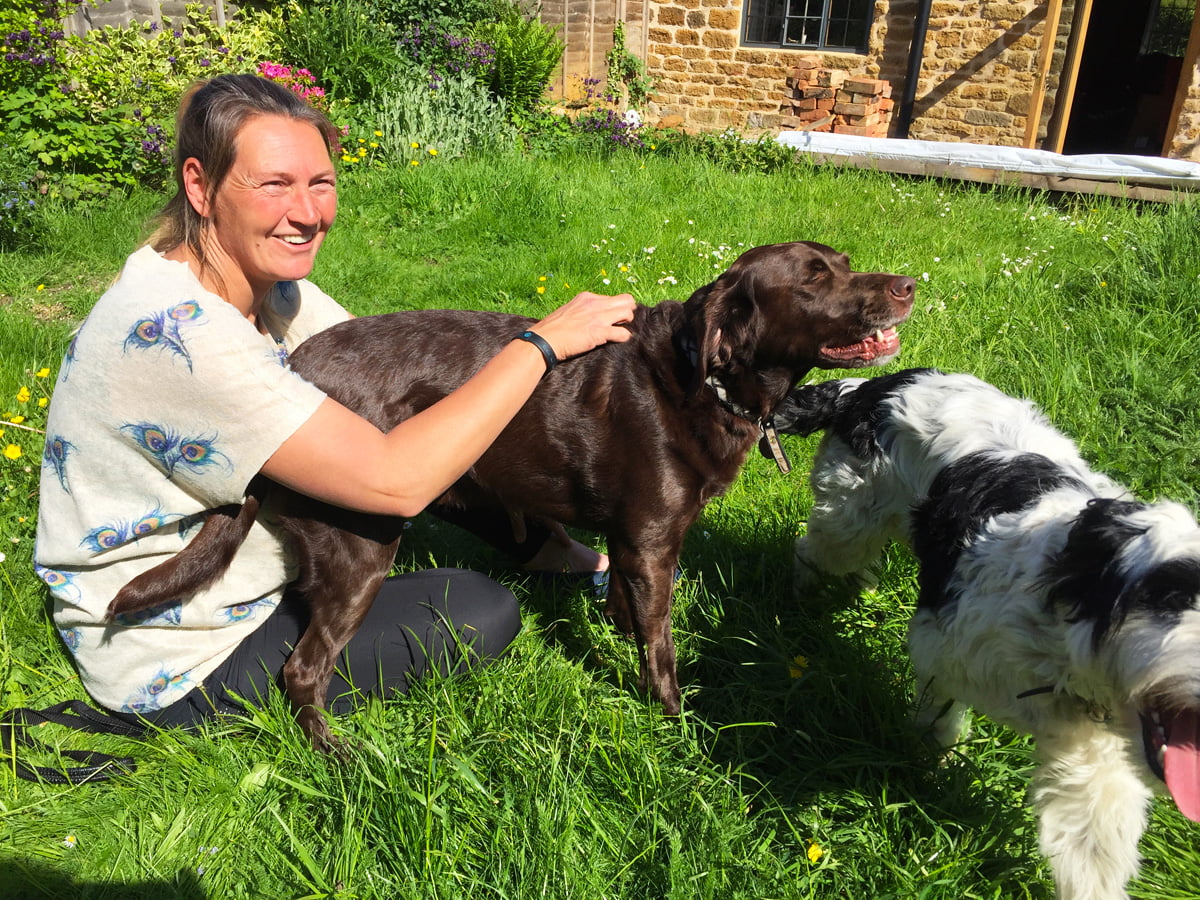 Jasper and Baloo (and Charlotte) enjoying the sunshine.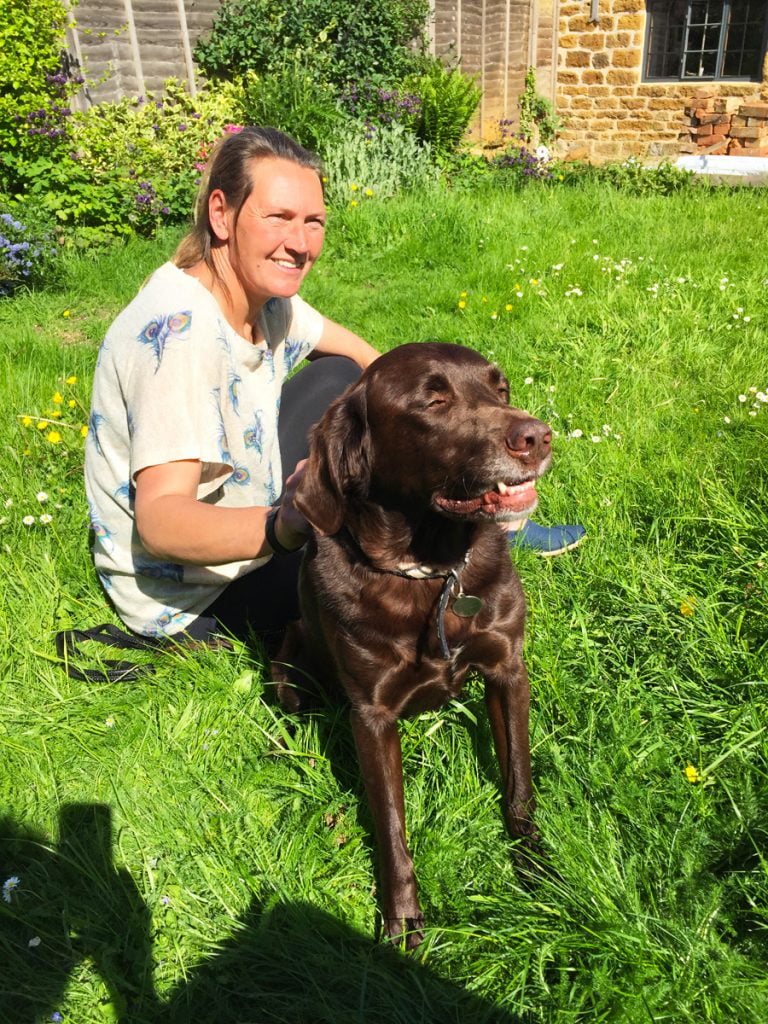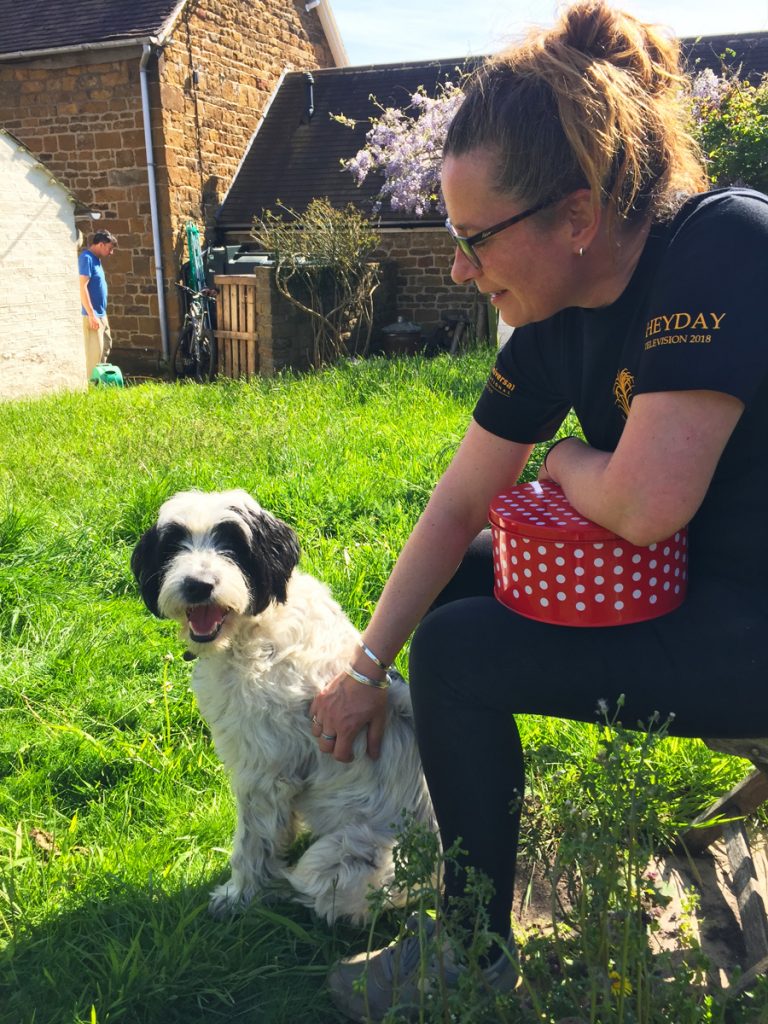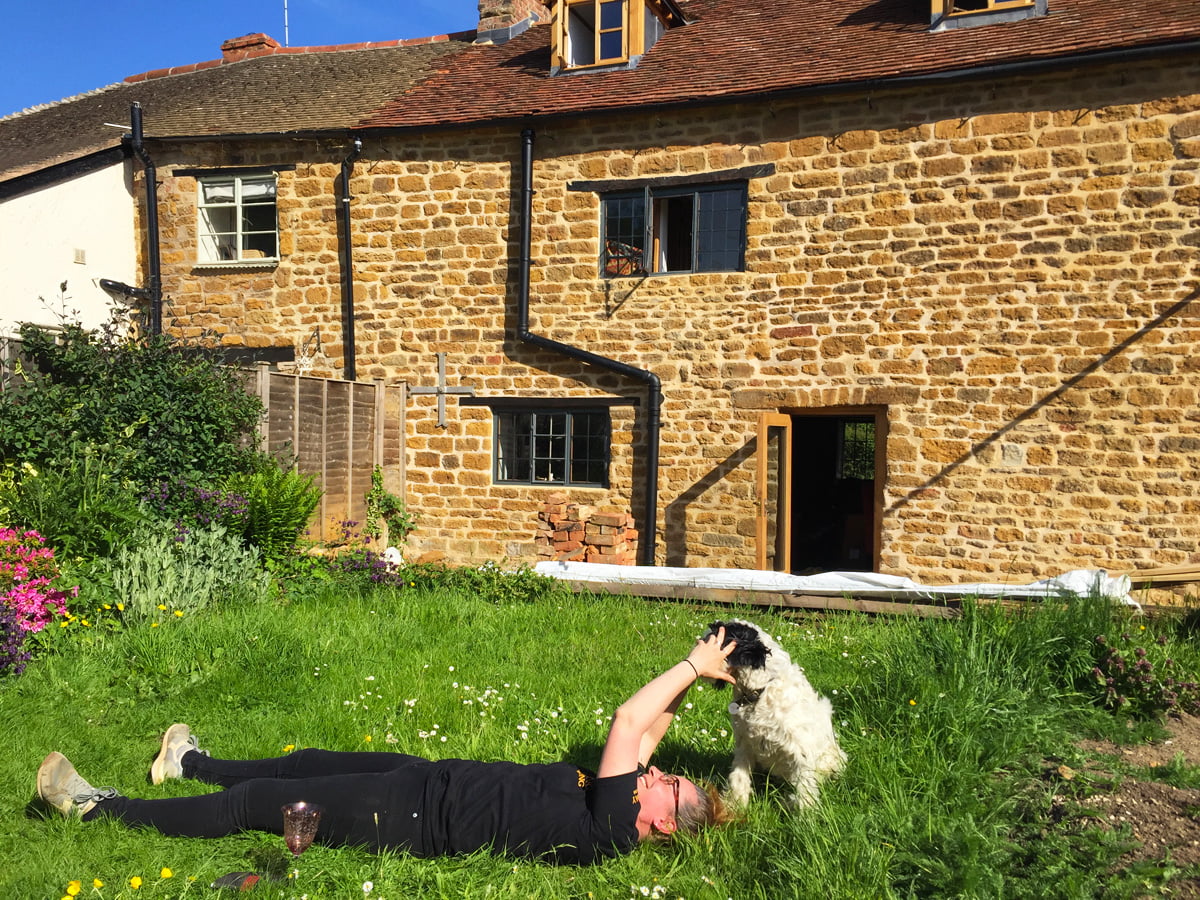 It's dangerous to lie down when there are dogs around, your face is fair game to be jumped on.
Dad is helping to shift things around, starting with the sofa.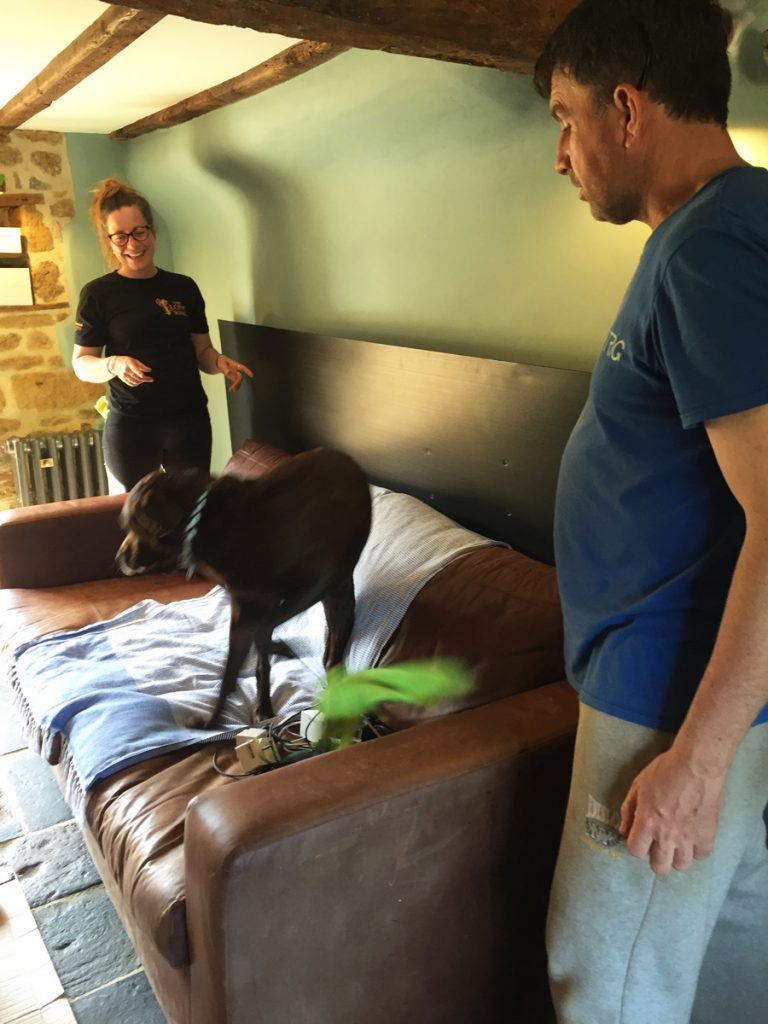 Jasper is not helping.
One room sorted enough that we can relax this evening.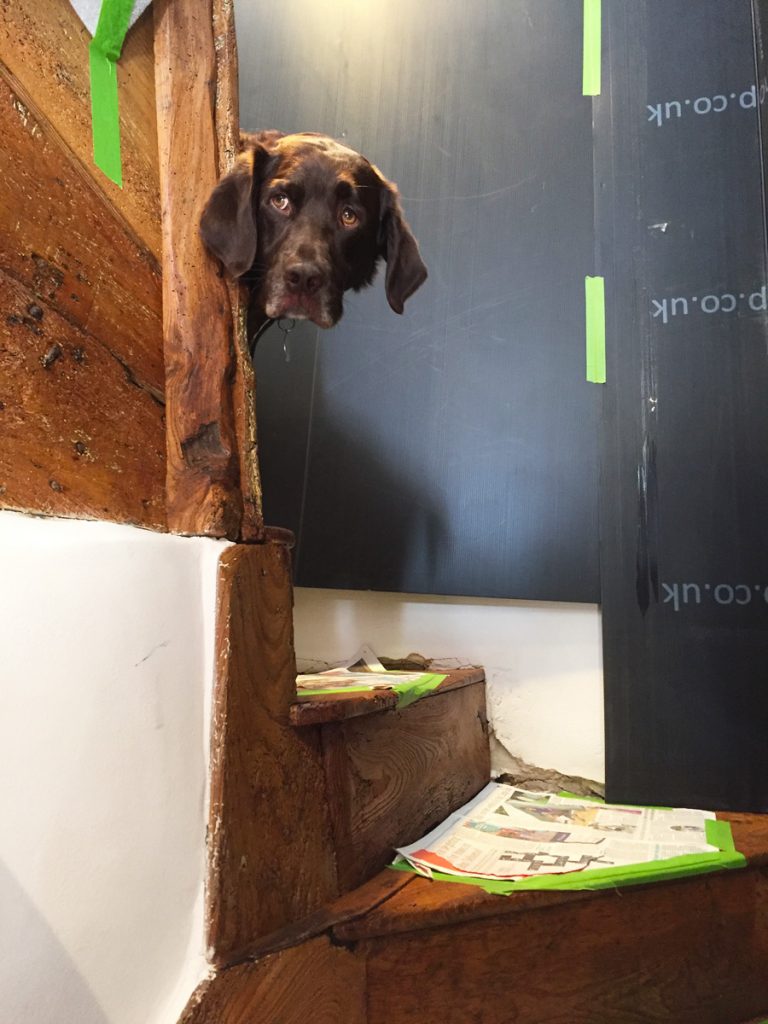 Although Jasper is still a bit discombobulated.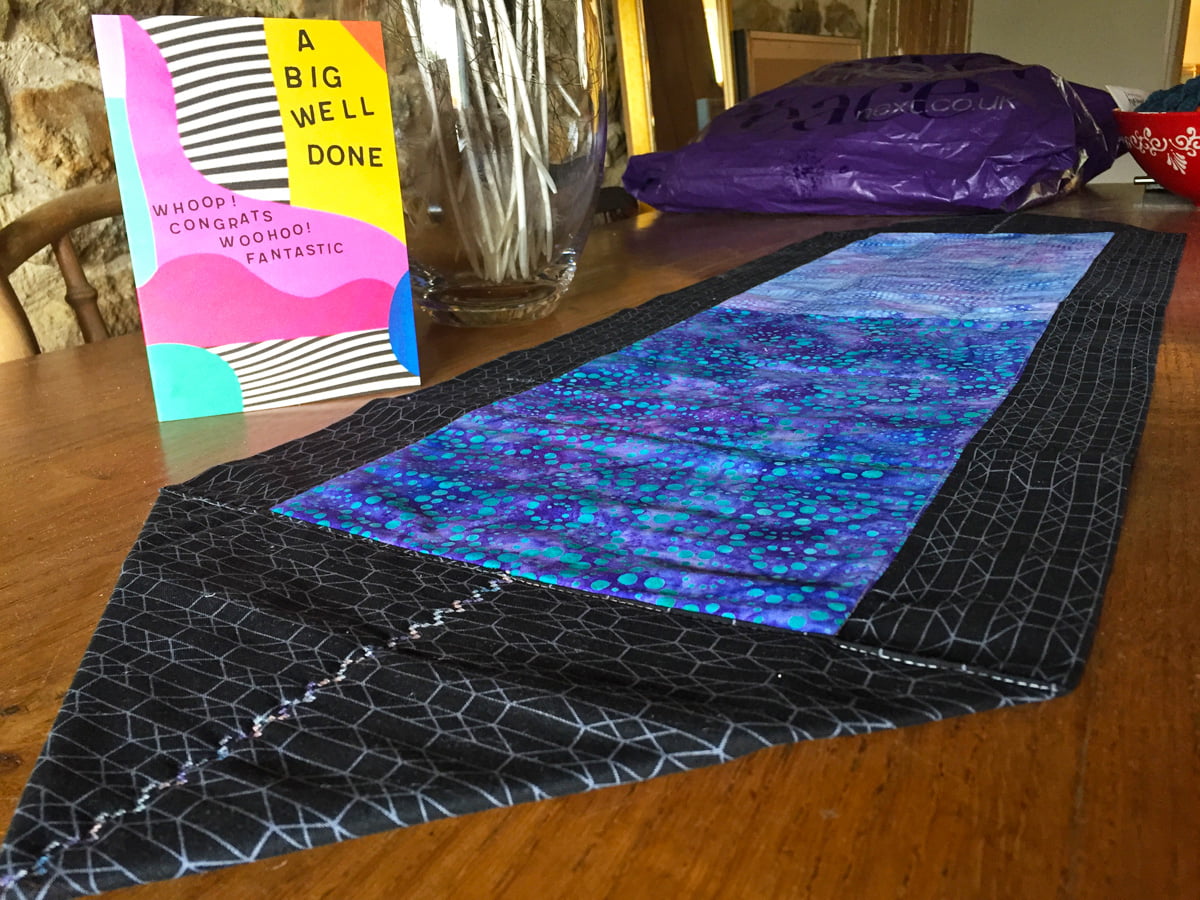 A special thank you goes to Doreen for pre-making us a delicious dinner that we just had to heat up along with some heavenly sugar free & gluten free chocolate brownies and truffles, and for making us this beautiful table runner as a moving in present!