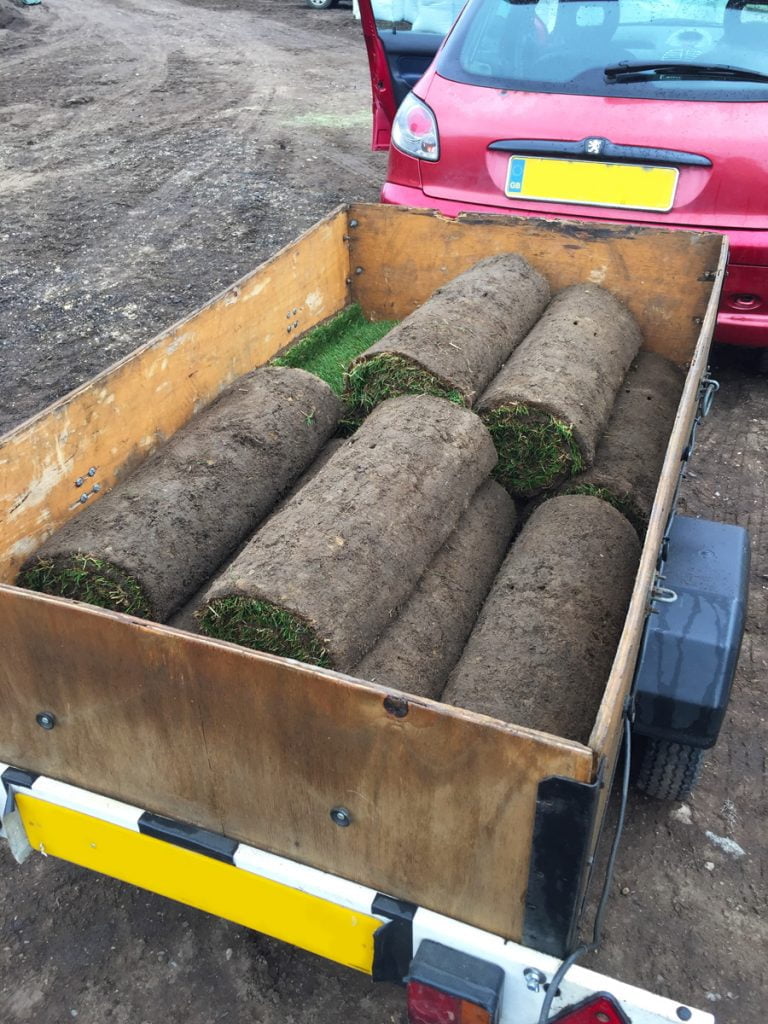 We have to do something to cover the soil in the garden, we were going to put grass seed down but that takes a few weeks to grow and we need something a bit more instant. It's been raining and Jasper comes in with super muddy feet and it's getting quite boring washing and drying them all day…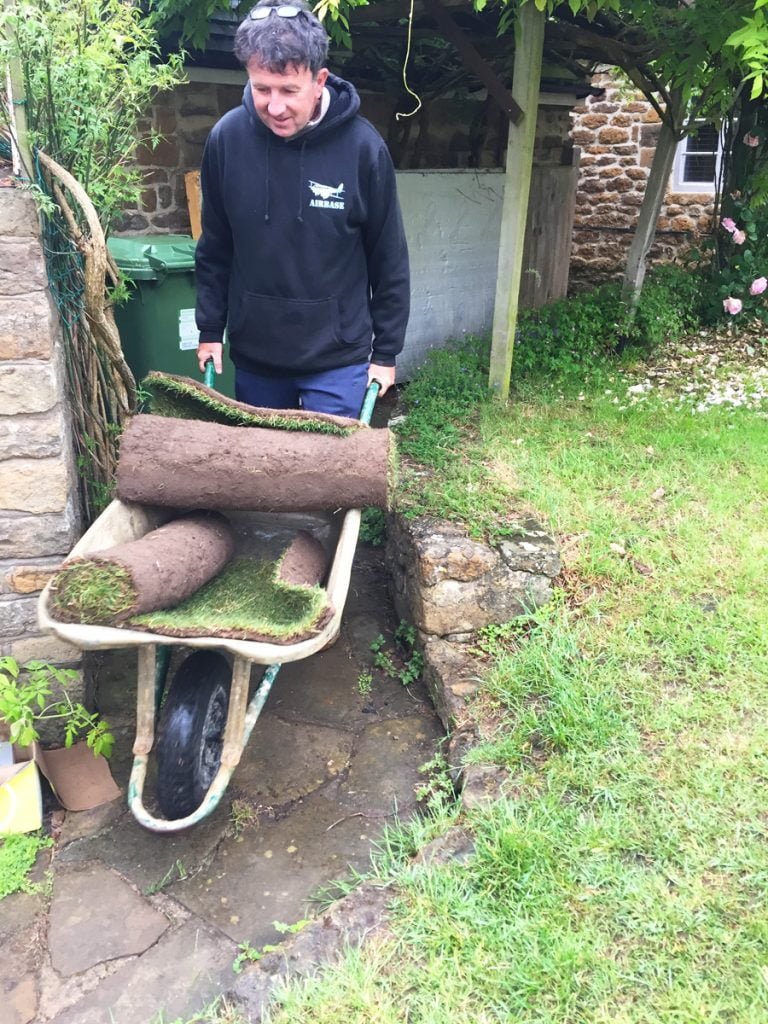 We bought and collected these from Banbury Turf early Thursday morning and they need to be laid ASAP otherwise they will dry out and die. We gleaned some useful tips about how to lay it from the man at Banbury Turf, the most important tip being that it has to be kept soaking wet for the first 10 days or so to encourage the roots to take hold.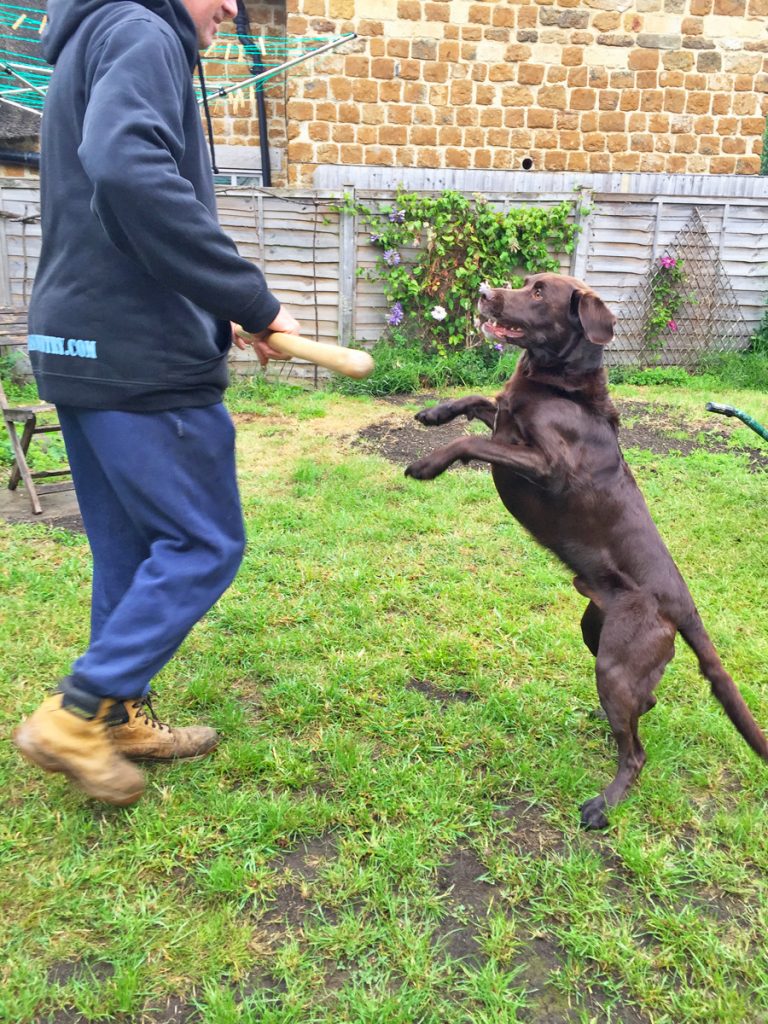 Super excited Jasper.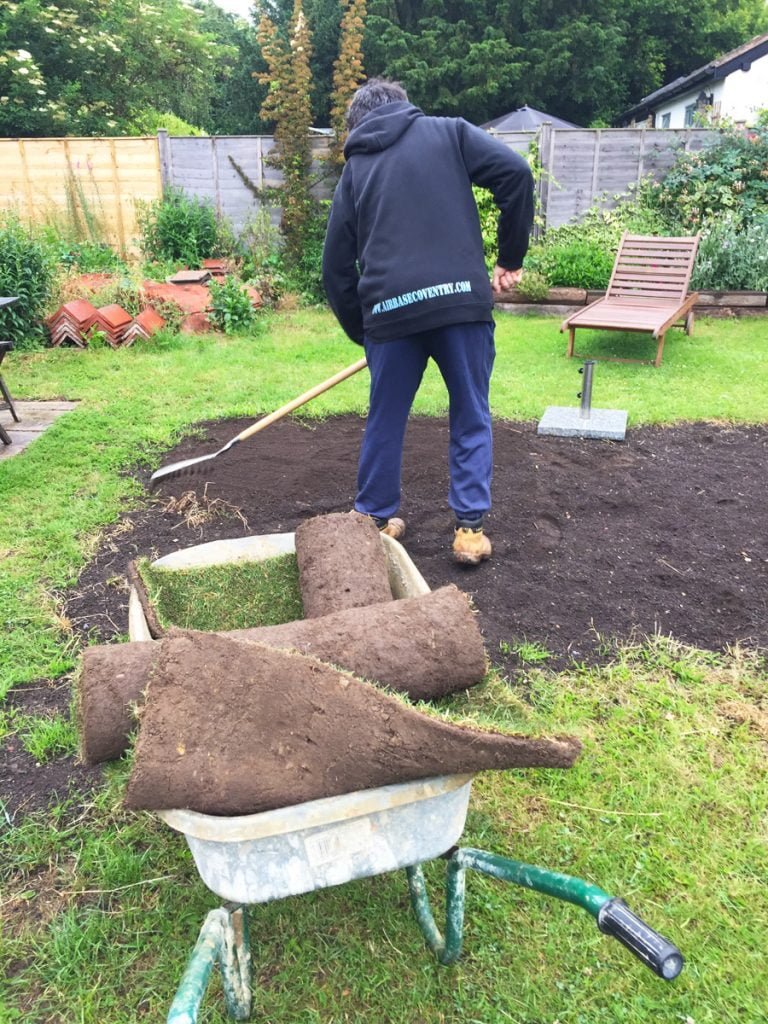 Firstly the soil needs to be raked and levelled, every little lump and bump will show when the turf is laid on it.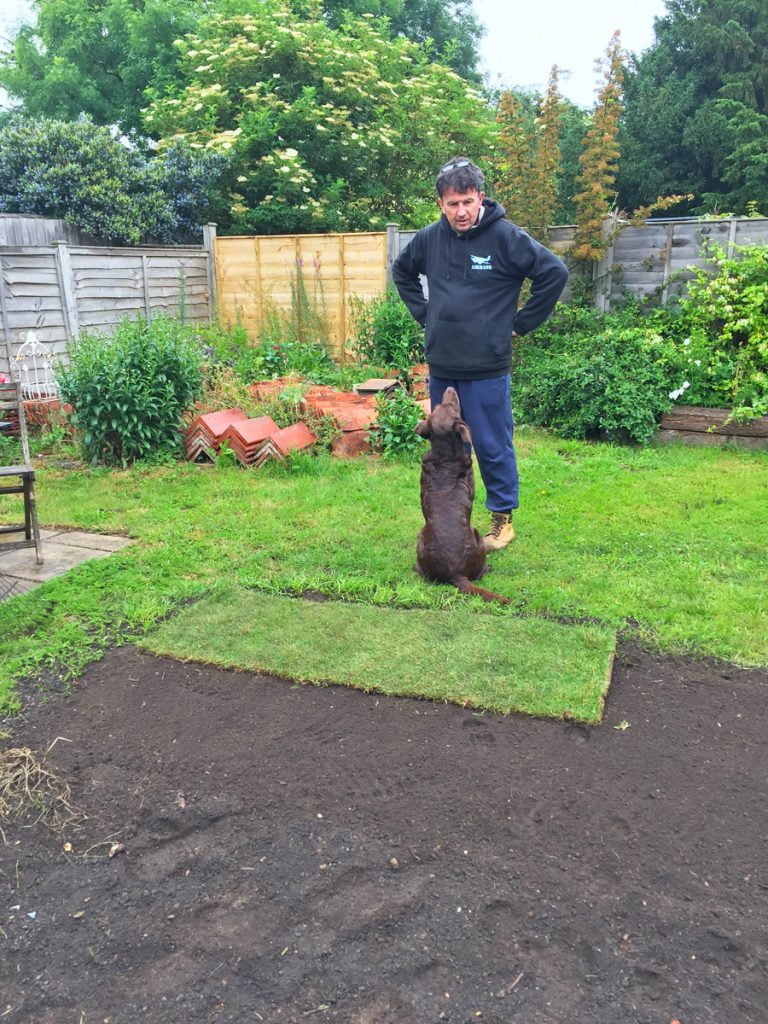 Colin thinking it's not going to be the 5 minute job he had hoped…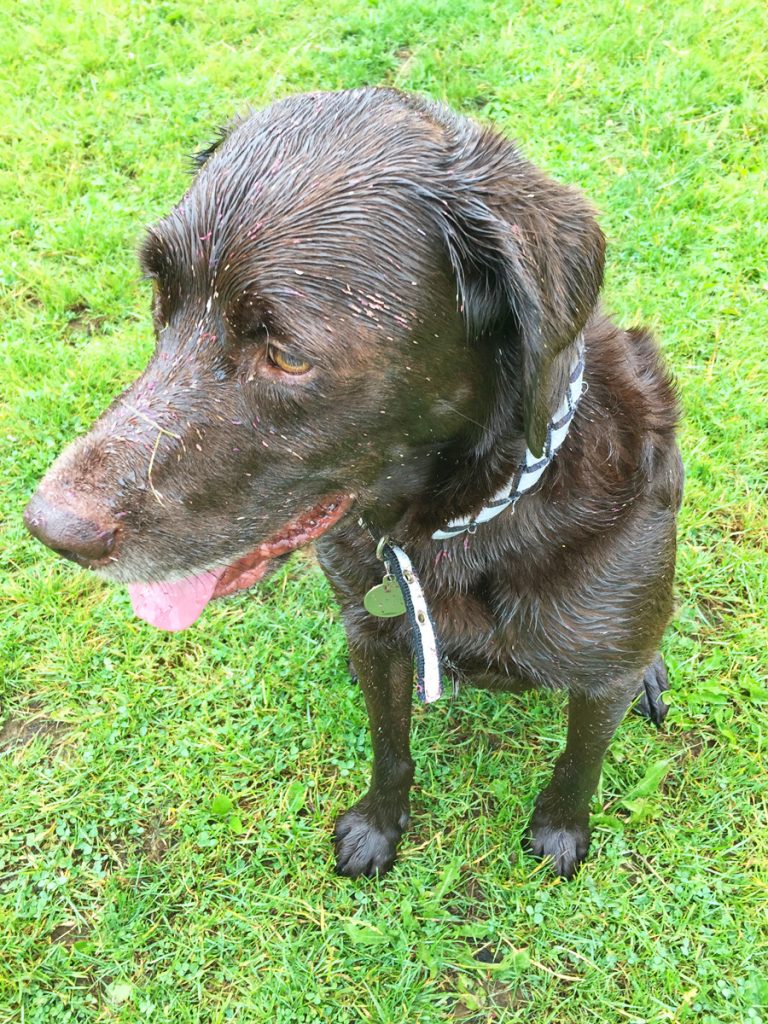 After our morning walk, Jasper has gathered some grass seed of his own. He is covered in it from running through the meadows with his nose to the ground hunting pheasants.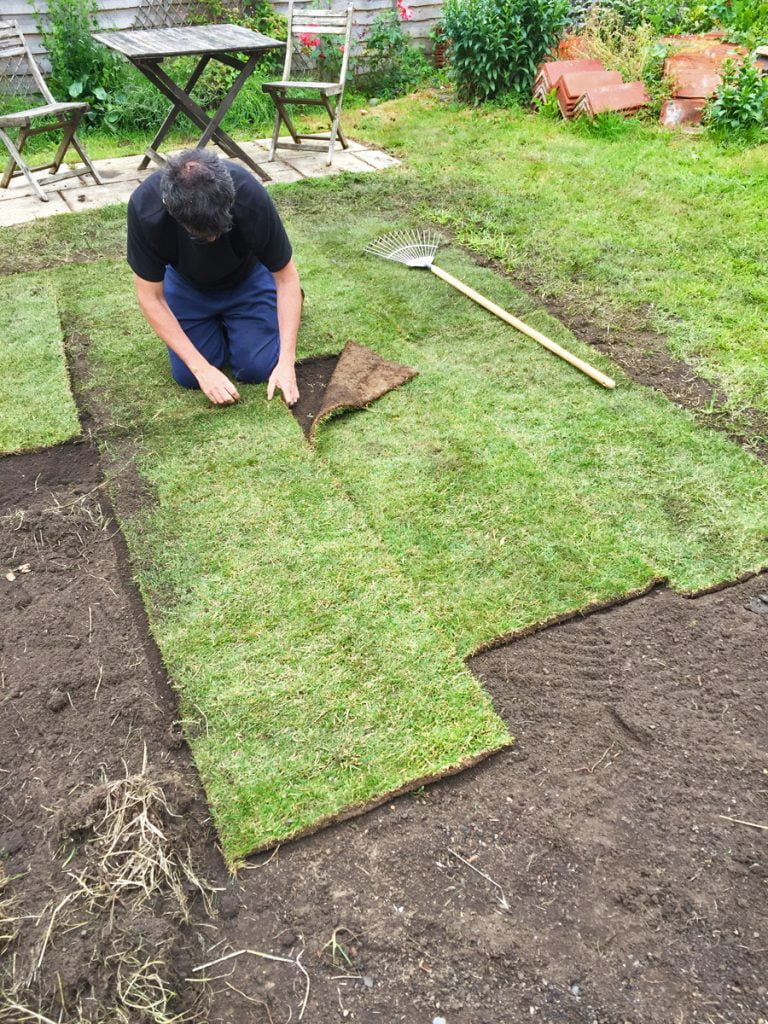 The edges of the turf need to be overlapped and pushed down into the ground. The strips of turf will shrink and we don't want gaps at the joints.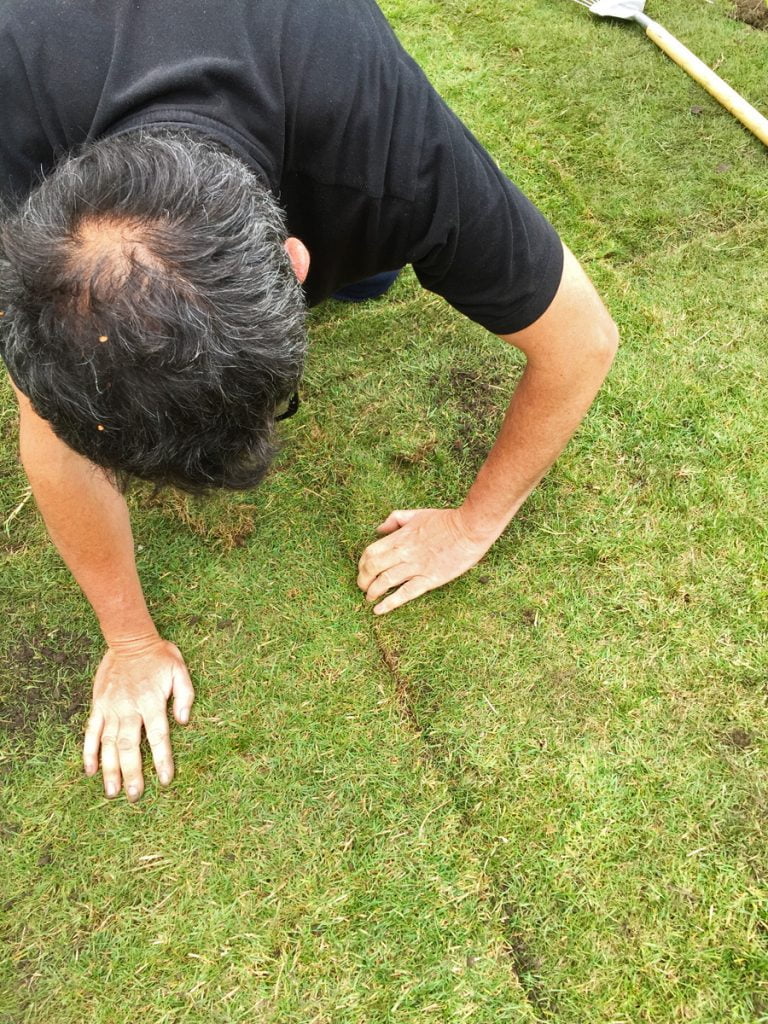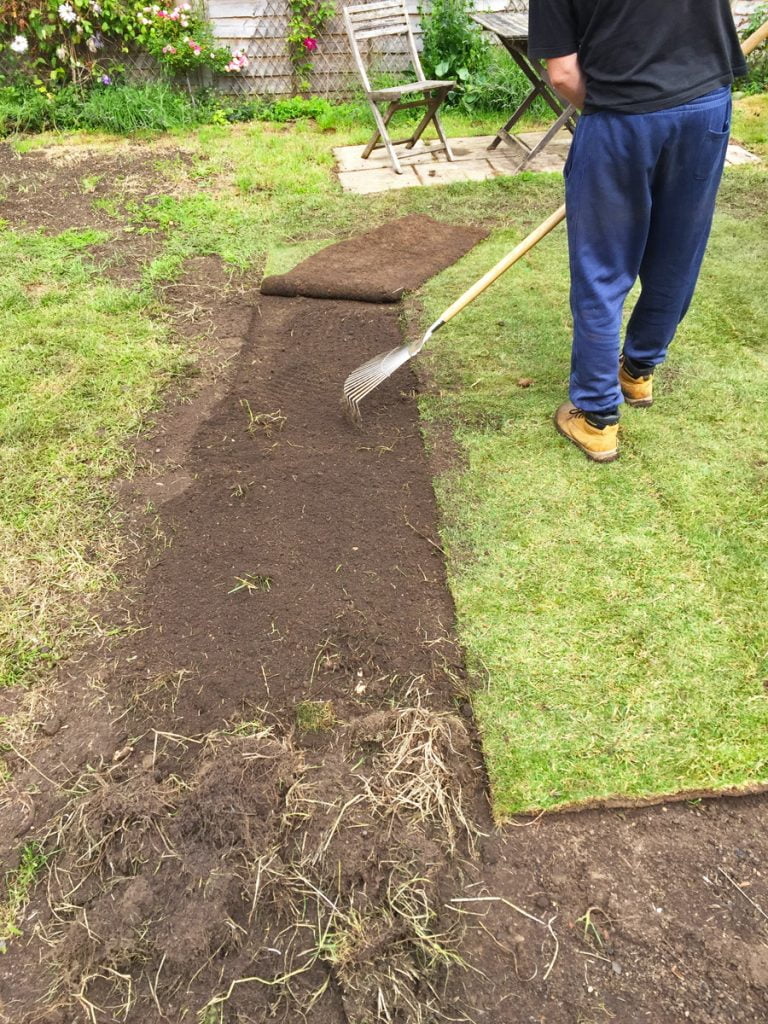 Raking out the lumps and bumps.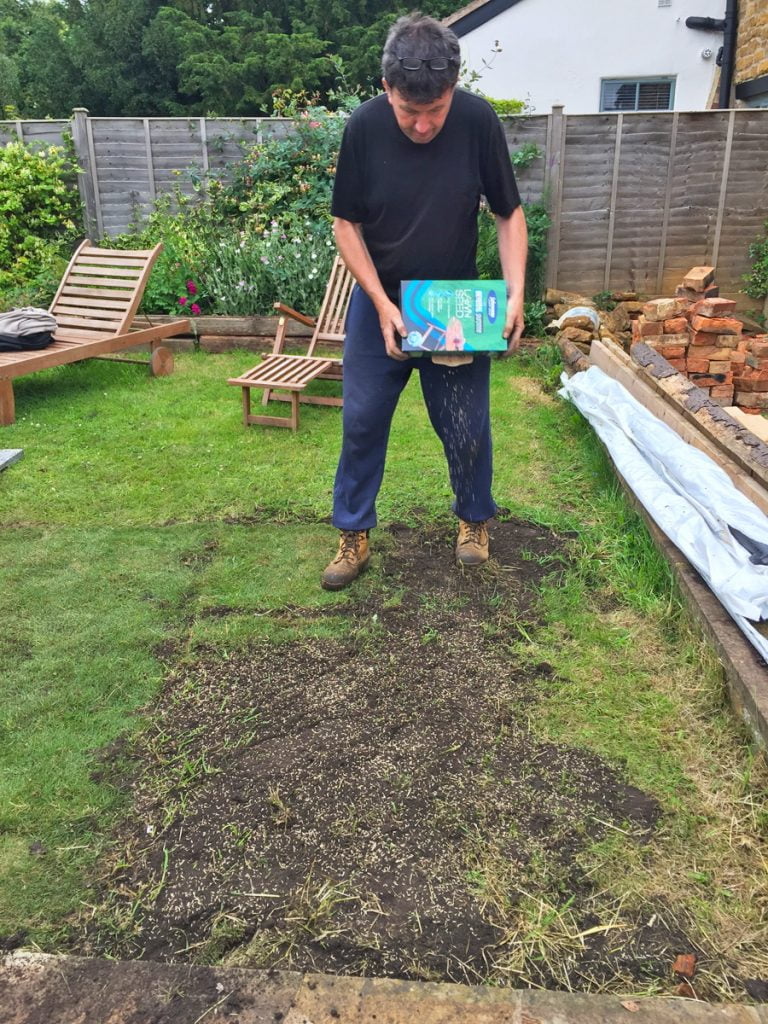 We are adding grass seed to the areas where there is still some bits of grass.
Our instant lawn! 12 metre squared of turf cost £32 and was worth every penny!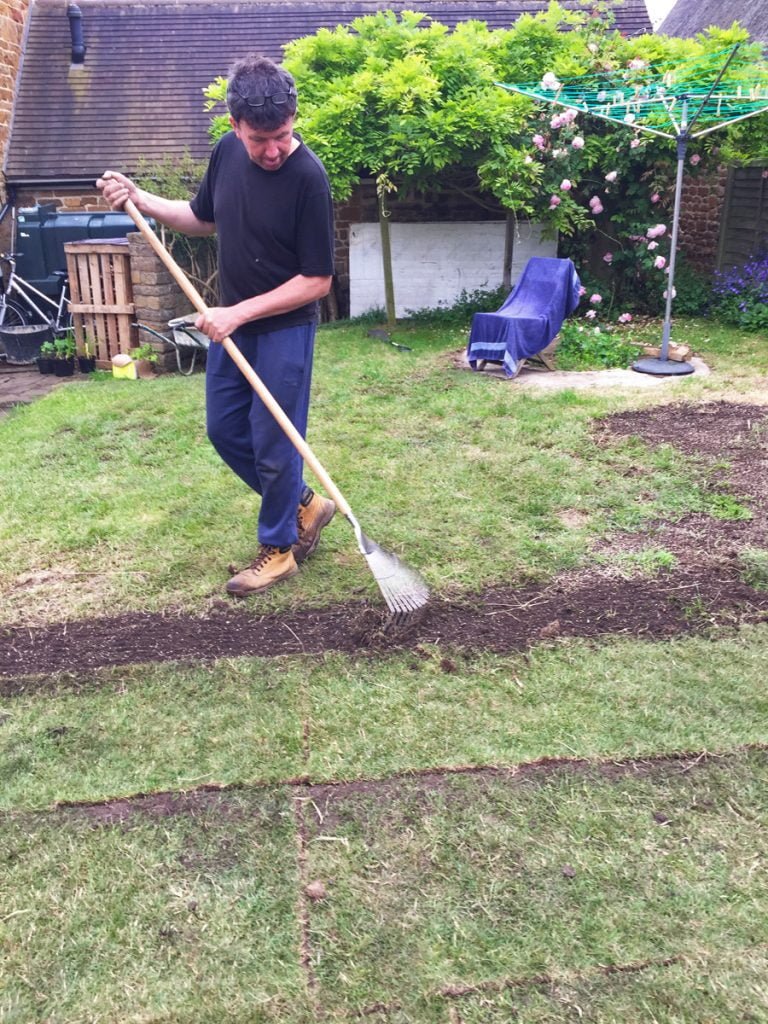 Once all the grass seed has been spread over the soil, it needs raking in.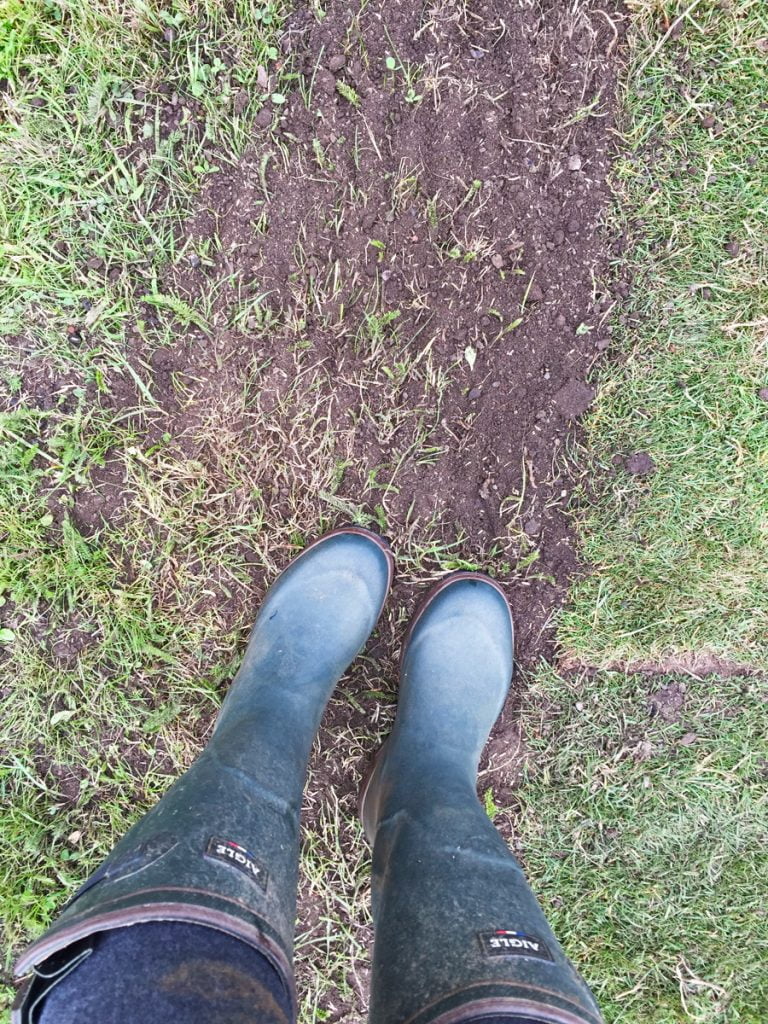 Then it needs walking in.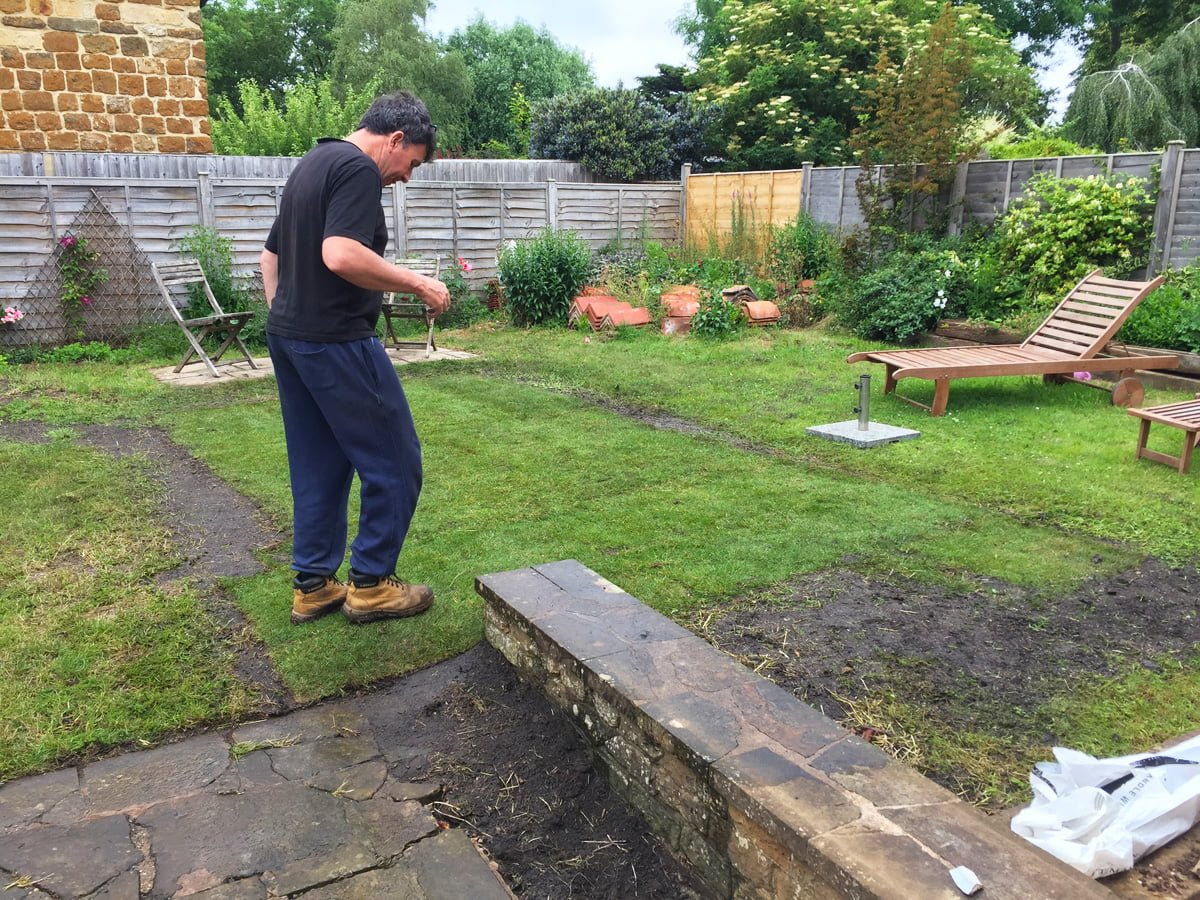 It all gets a good soak so it is saturated and the turf also gets walked on to compact it down – it is like a sponge at this point.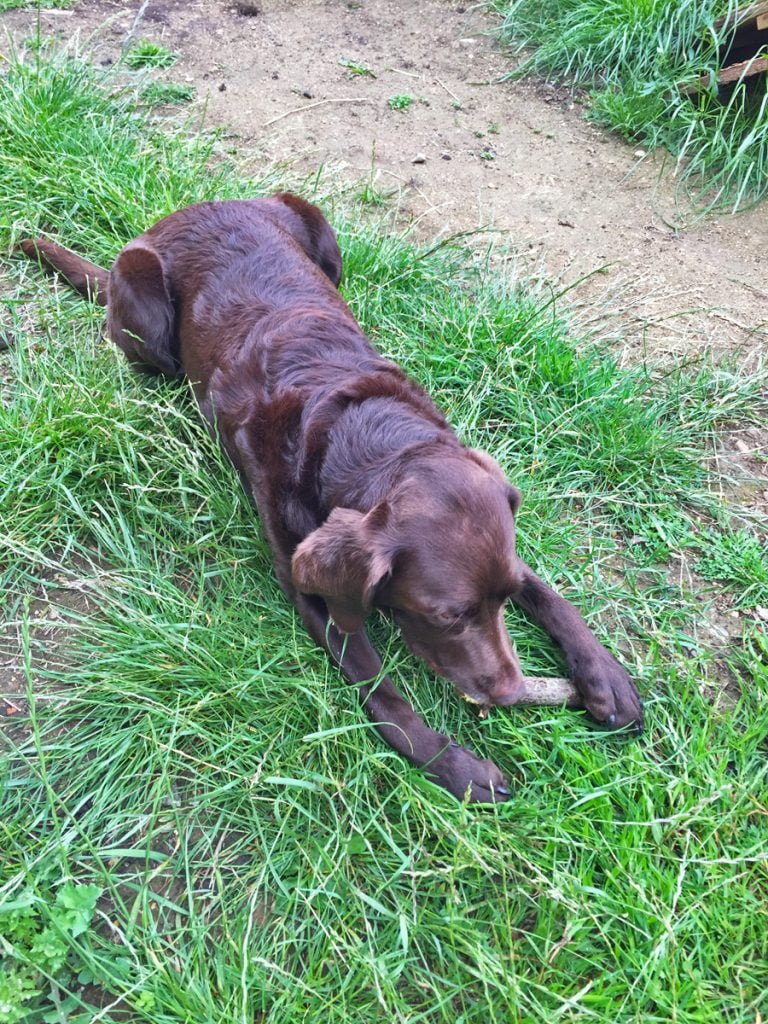 The front lawn looking a bit bald and a bit wild.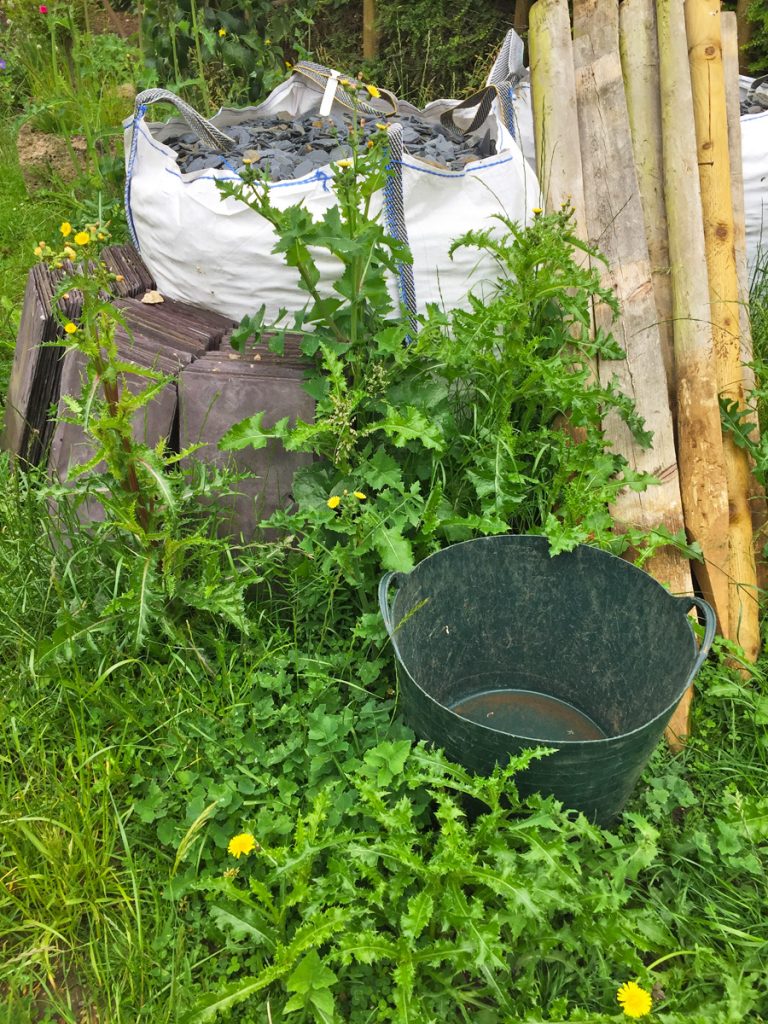 The dandelions and thistles in the front garden are taking over.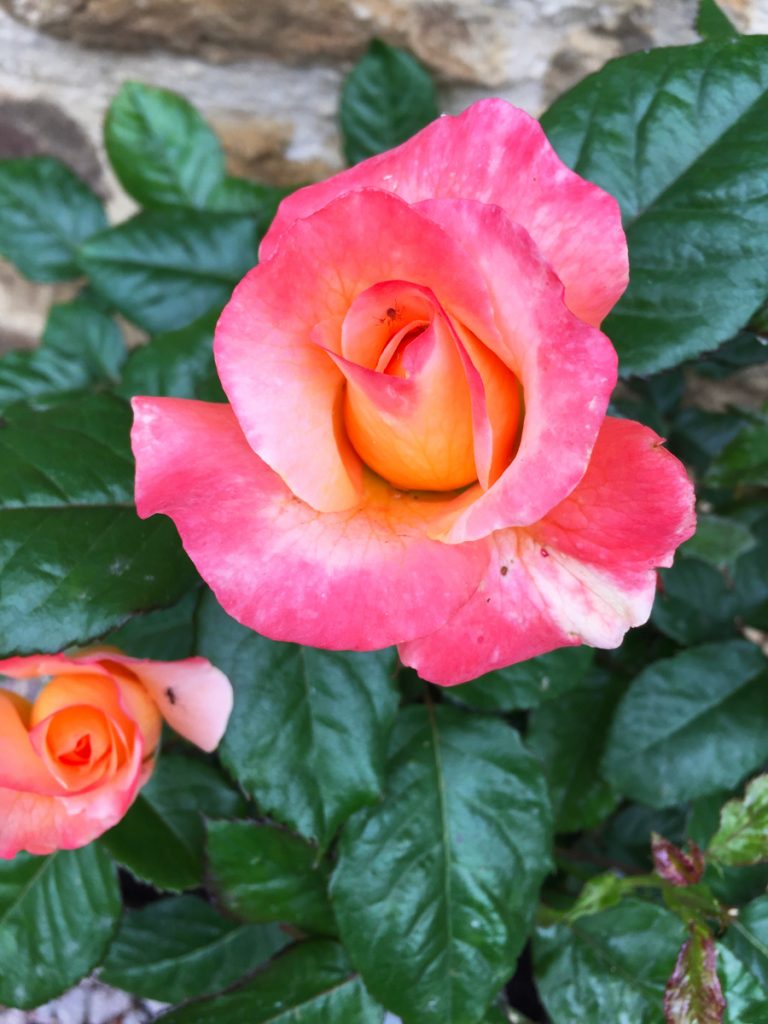 Our new roses either side of the front door are already flowering.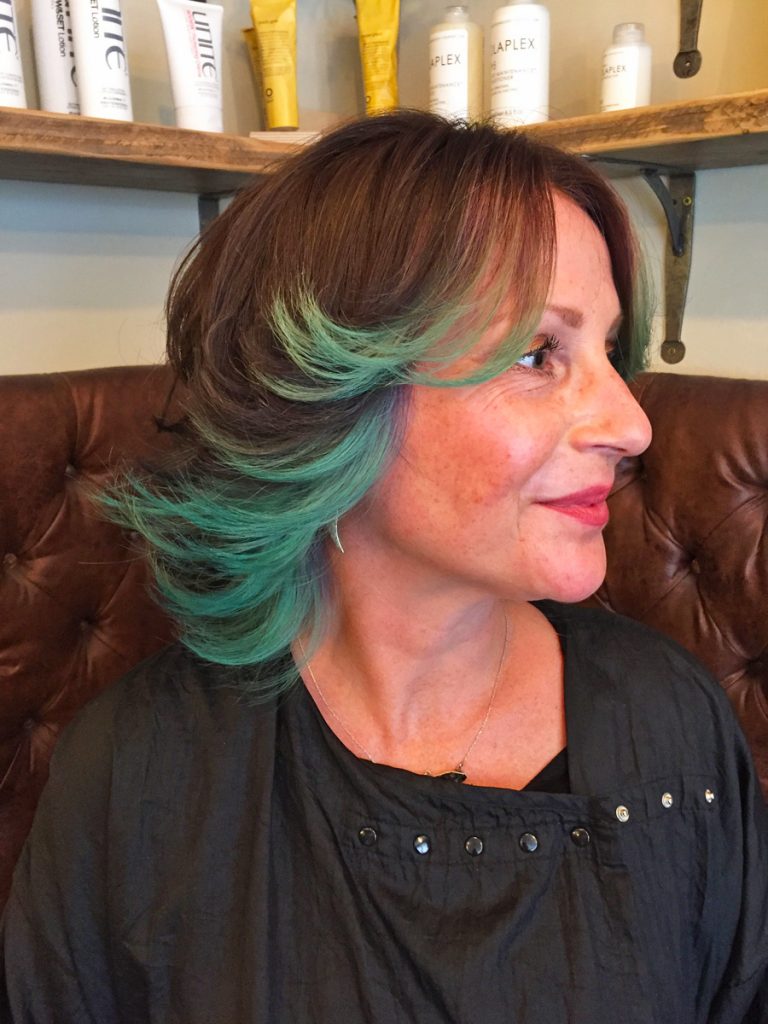 And I FINALLY had my hair cut and coloured after nearly a year!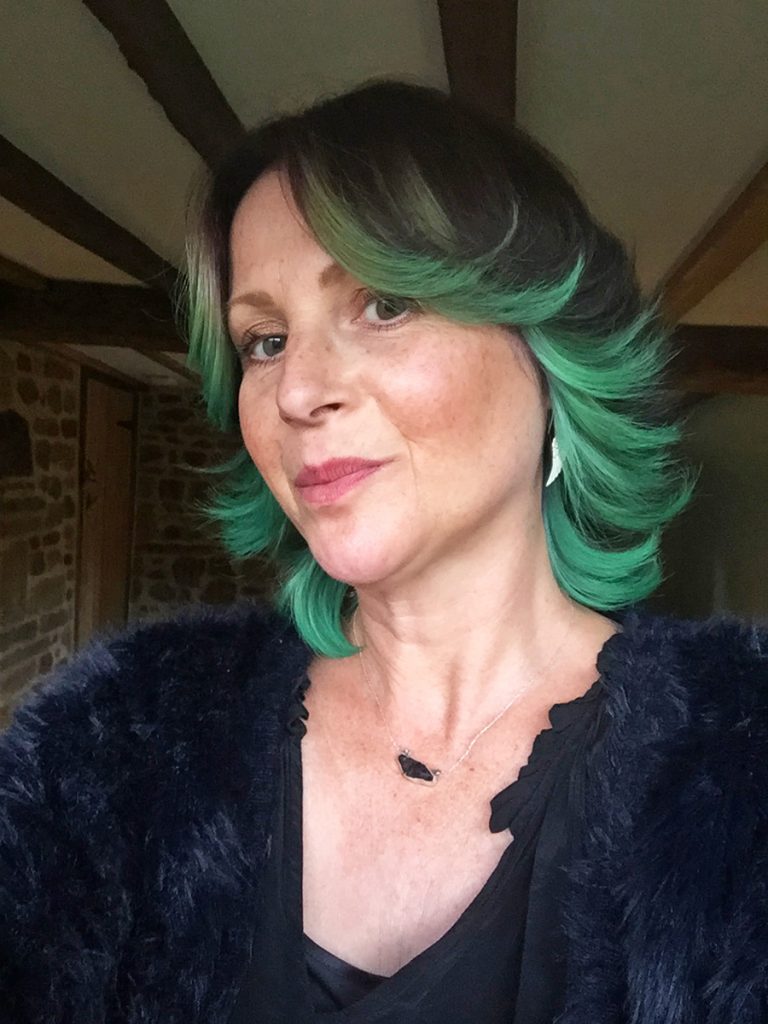 Channeling my inner Farah Fawcett.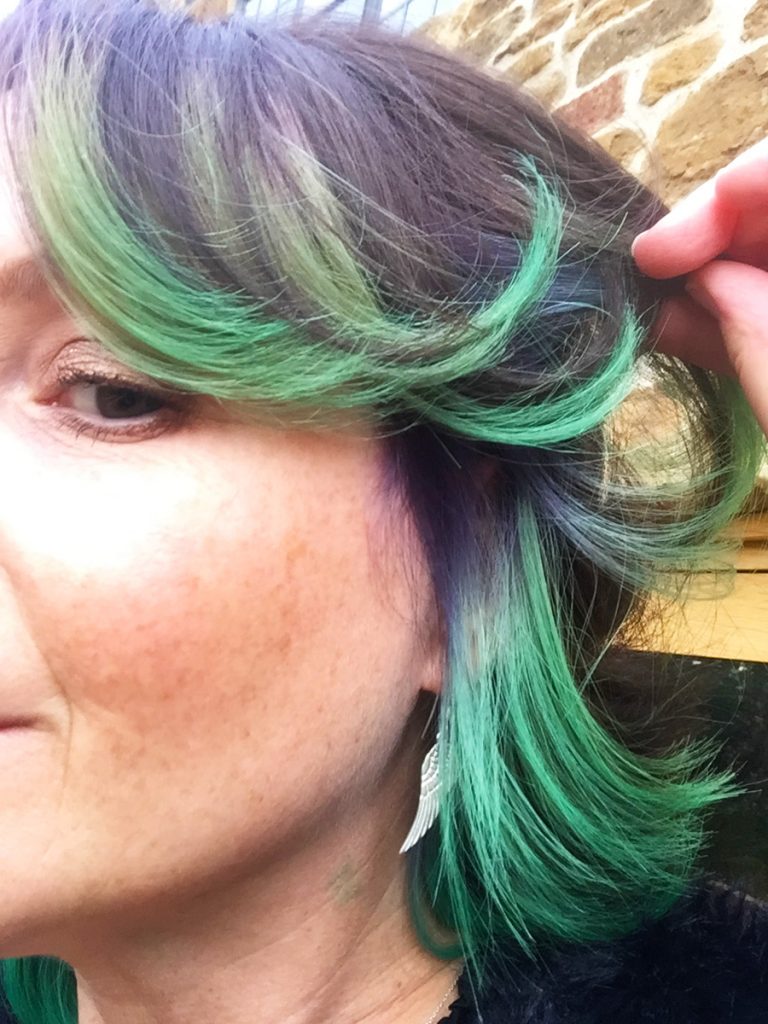 Green with purple roots, peacock style!
A bottle of bubbly and handmade salted chocolate chip cookies, made for us by our old landlord and neighbour Elaine, for being such great tenants apparently!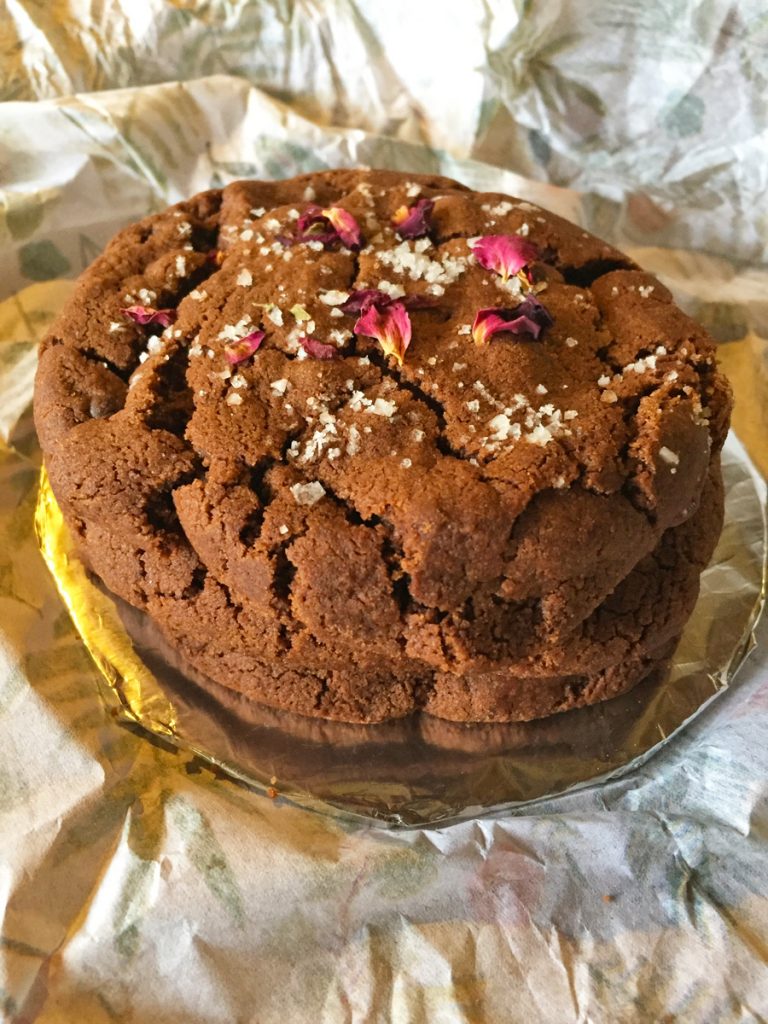 These were as delicious as they look. Thank you so much Elaine xx