I was awoken not by the beautiful sound of the starlings nesting next to my window, but by the unmistakable chinking of scaffolding poles. I never thought I would be happy to be awoken by this sound, but we had been waiting nearly 2 weeks for this! Of course it was raining, proper heavy downpours all morning, so we tried to keep them all happy with tea and chocolate biscuits. Not really necessary as they were all very used to working in the rain.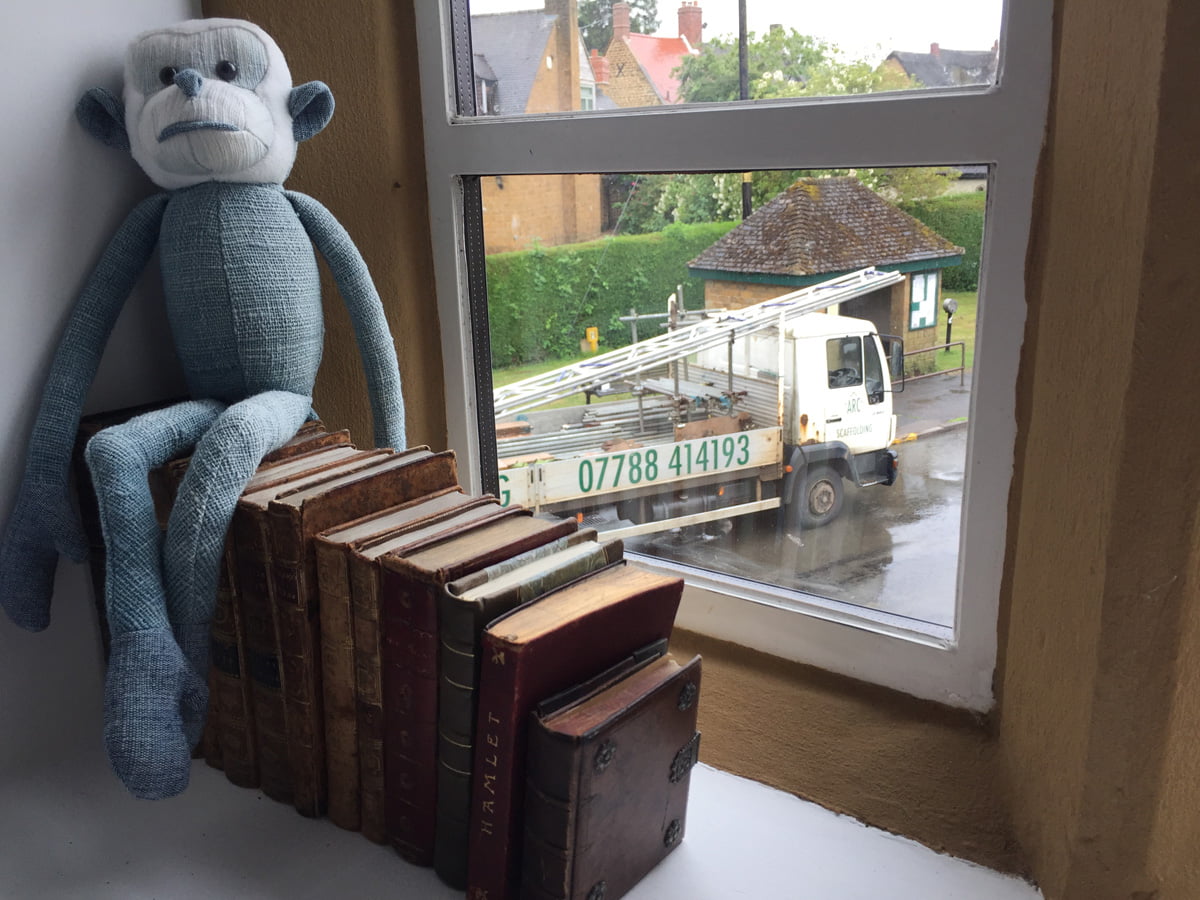 The delay was due to other jobs over running in lockdown, we are still waiting on a lid for the scaffolding which will be next week now as they are all on other jobs. The other half of the scaffolding will arrive tomorrow as they are on a mission and have another job to get to.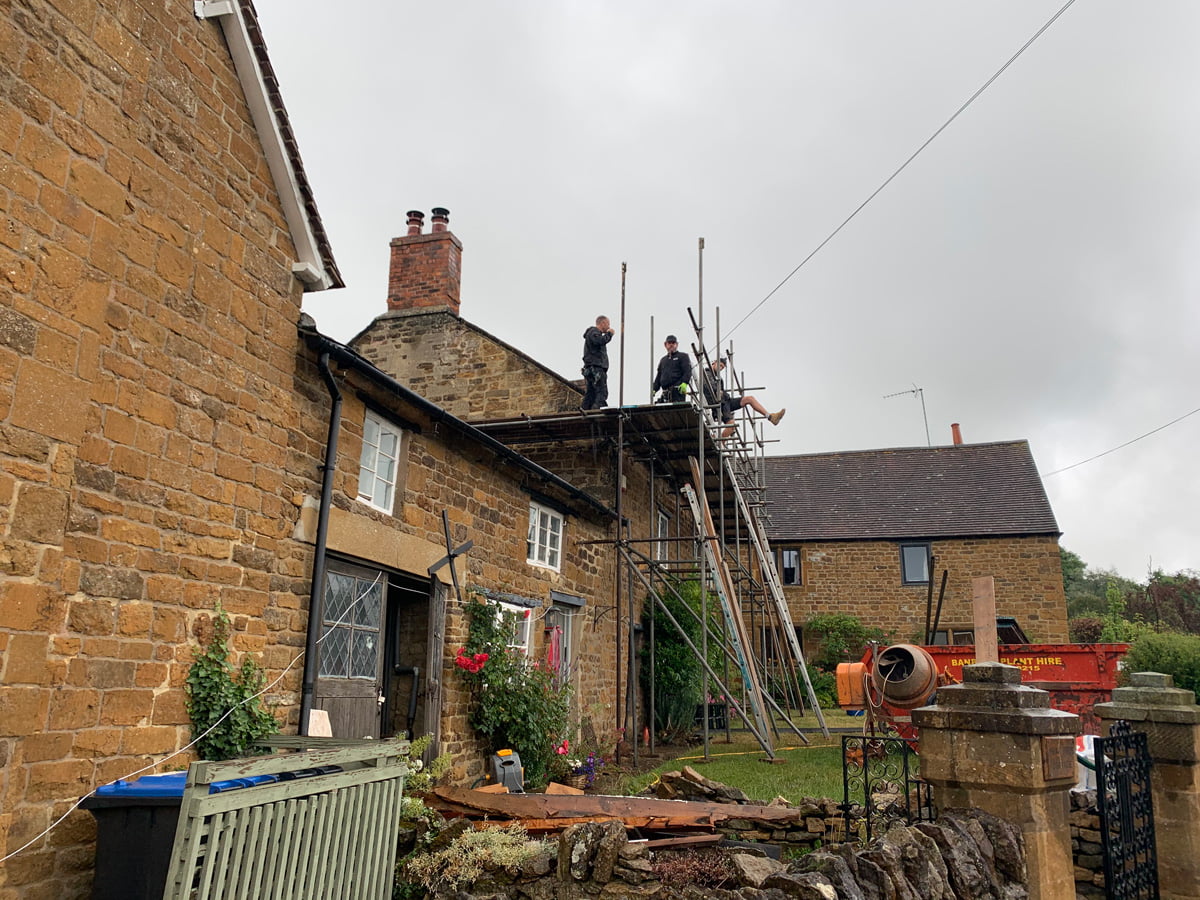 Steel angles were added to the rear half of the sitting room ceiling joists today and Tom rebuilt the wall around each one with stone and mortar.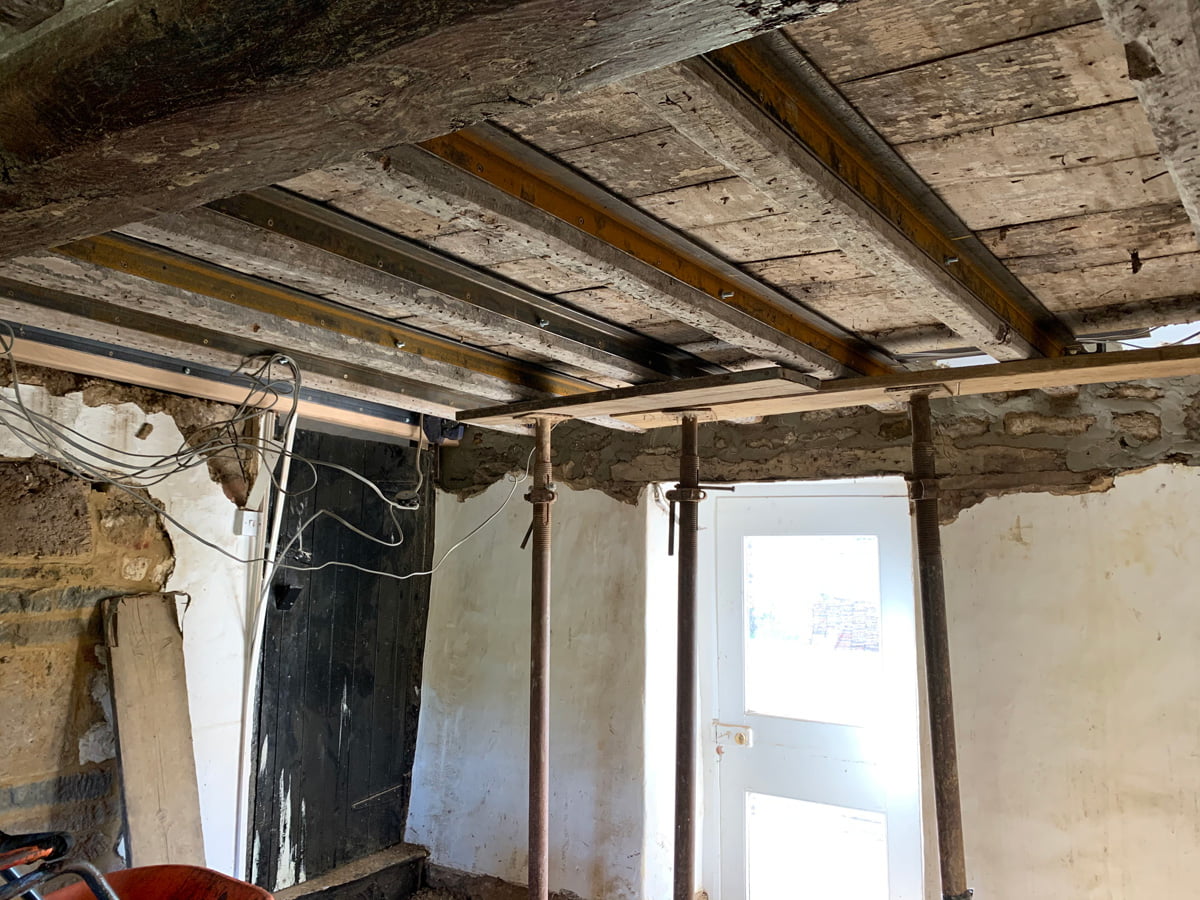 Dan stop chamfered the new joist above the staircase and it is another thing of beauty. The original joist had been cut where the wall ended and the door started, then fixed with a thin bit of pine…