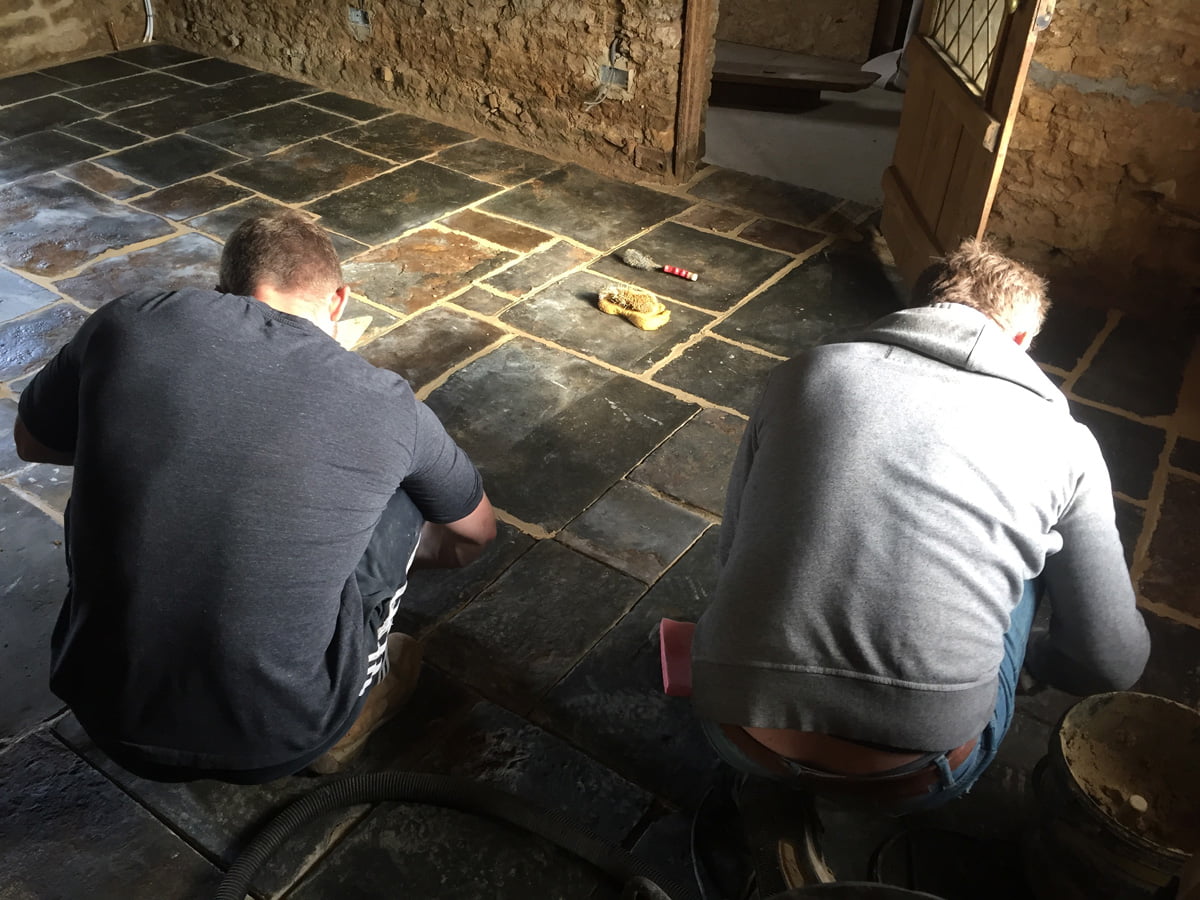 Less than 2 days now until we need to have everything finished before the plasterers start on Monday. Tom and George are finishing off the pointing on the sitting room floor, then there are a handful of other urgent tasks we need Tom to do.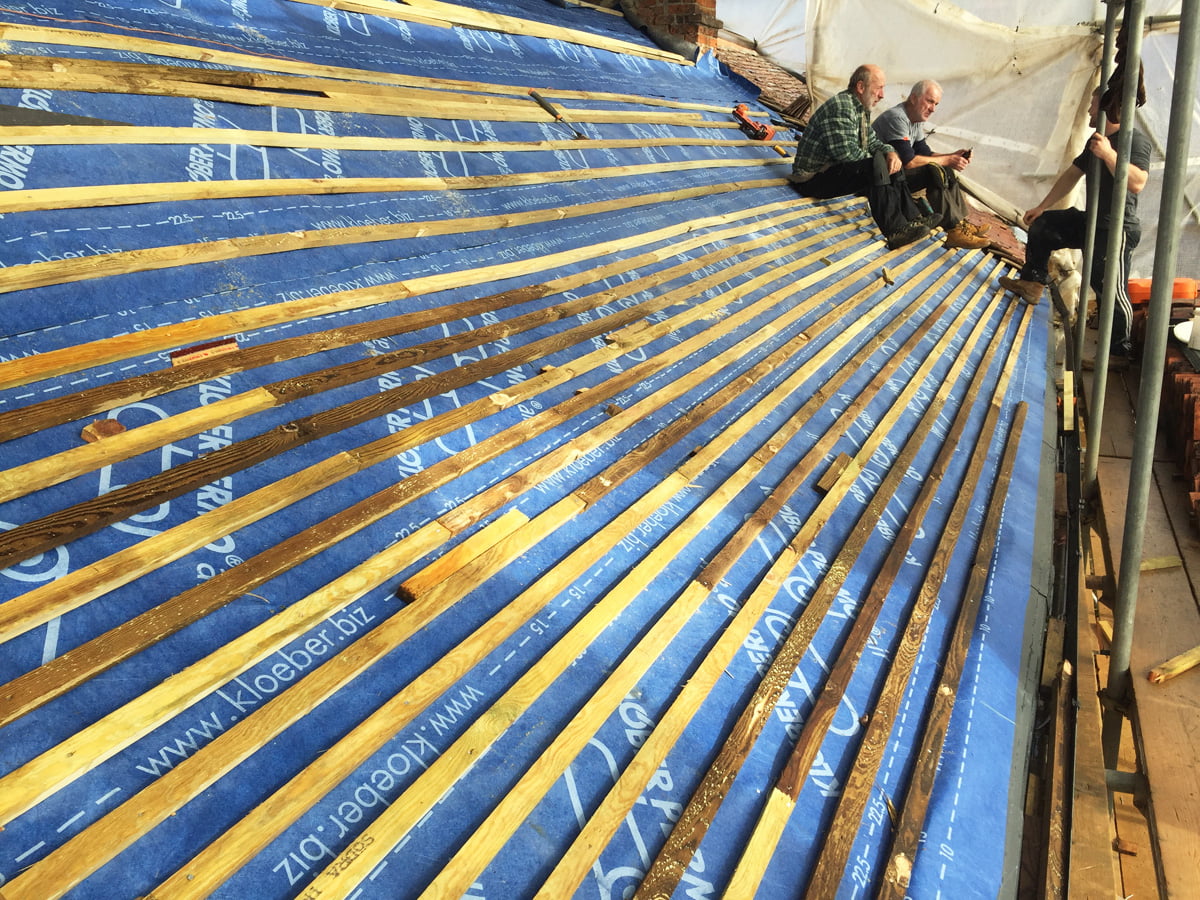 Tea break on the roof. Pete has worked out the problematic roof shape and the battens are going on (again). You can see the batten that doesn't go to the end on the bottom row, this is how they are solving the discrepancies in roof height. The extra rows of tiles required will go at the bottom and run out, this won't be seen from the ground.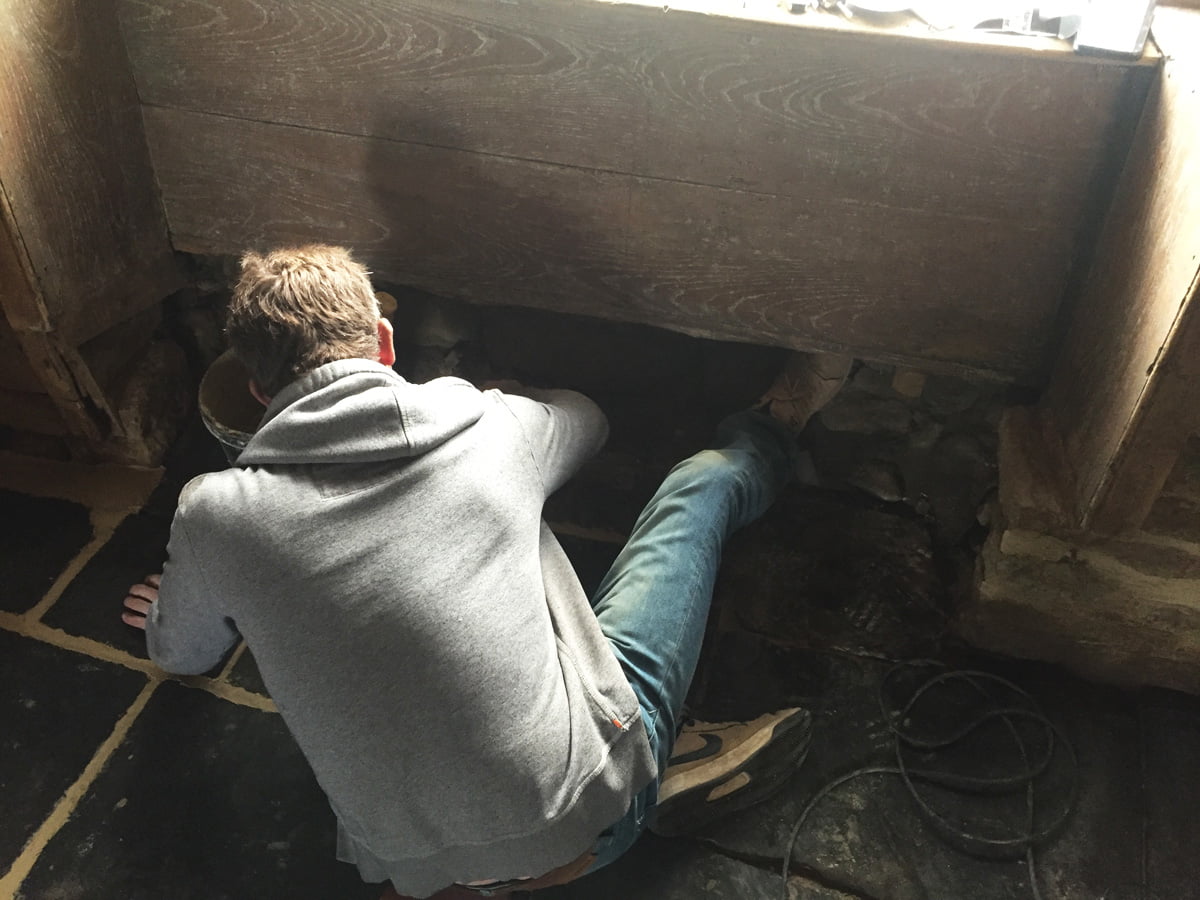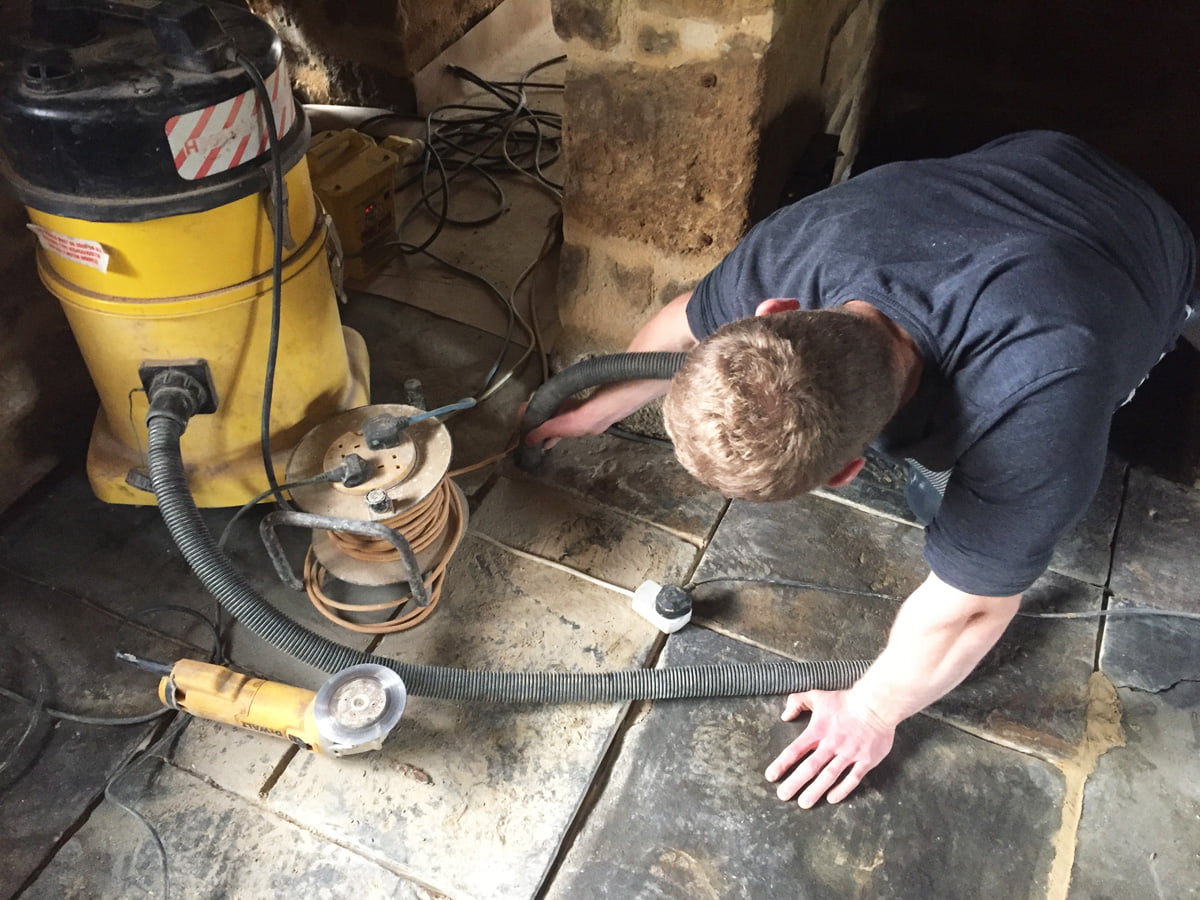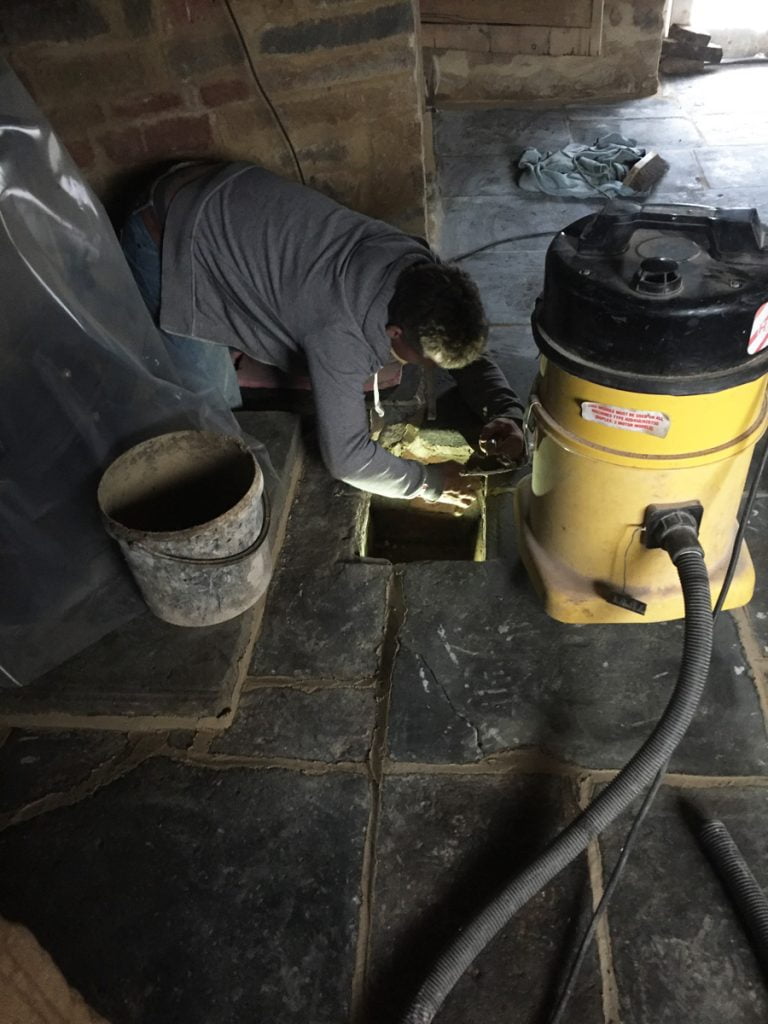 Tom pointing inside the ash pit using his mobile as a torch. It's getting dark!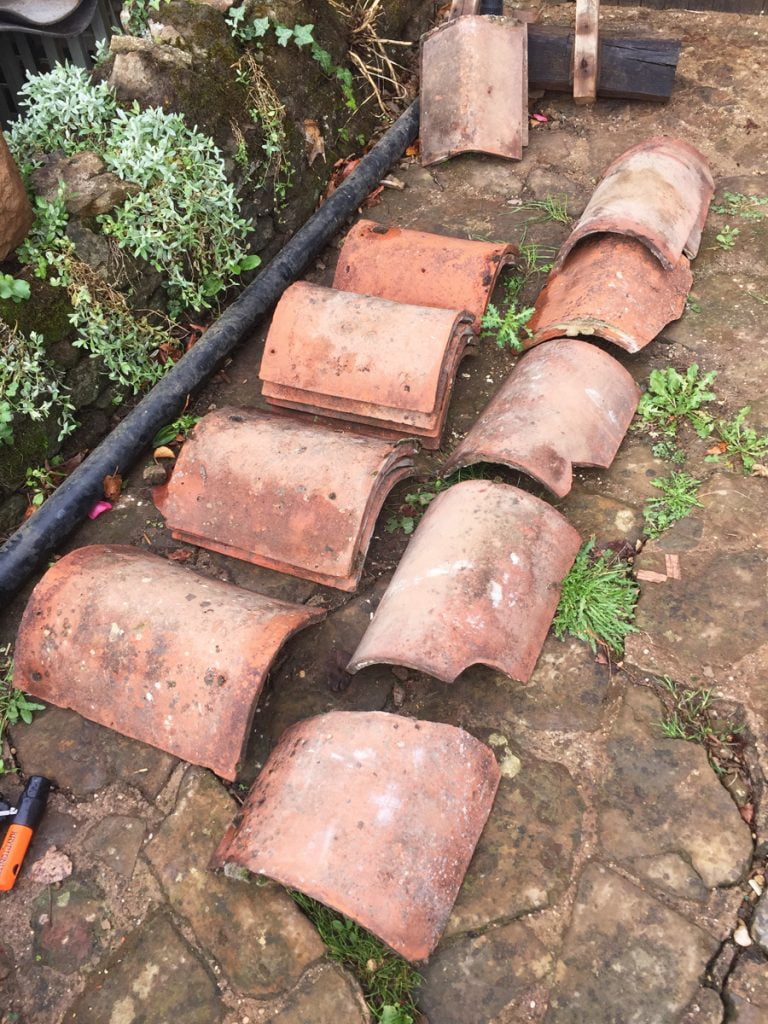 The handmade clay 'hogs back' ridge tiles that came off our roof are very old but most of them are still fine to use, even the cracked ones can be cut down. We are going to need some more though as some broke and some had been replaced previously with modern half circular and triangular ridge tiles. Old hogs back ridge tiles are very difficult to find, and when you do find them they can be very expensive (around £10 a tile) but we only need around 20 or so. We found some in York, then in Clacton-on-Sea, all of which Zanna was quite prepared to drive to and collect, but then Zanna found some on eBay in Warwick, literally just down the road! She will go and see them tomorrow and see if they match ours.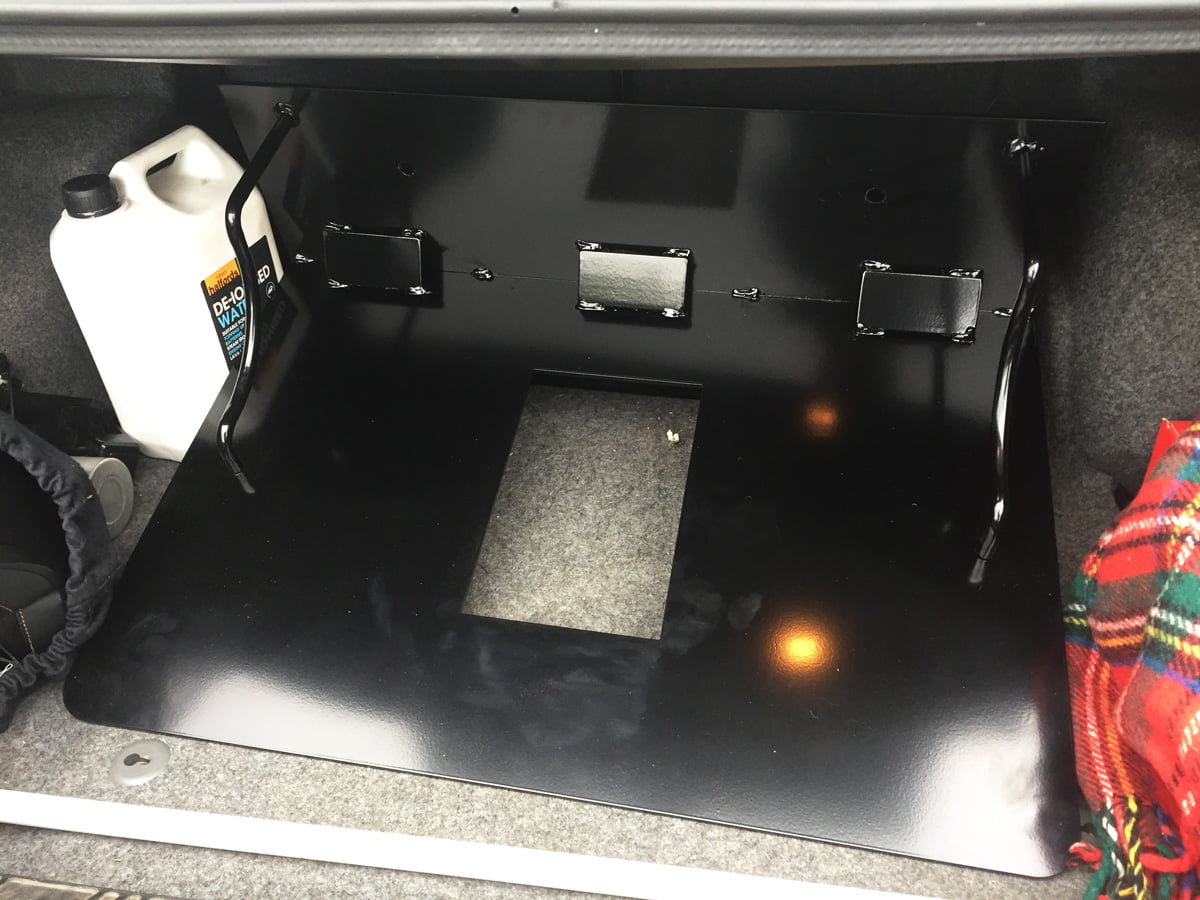 Zanna collected the steel bracket for the bathroom sink from Riteweld Engineering. We had left it with them as we had decided to have it powder coated instead of painted, a more durable finish. It's looking great and we are very excited about getting this fitted in the wall.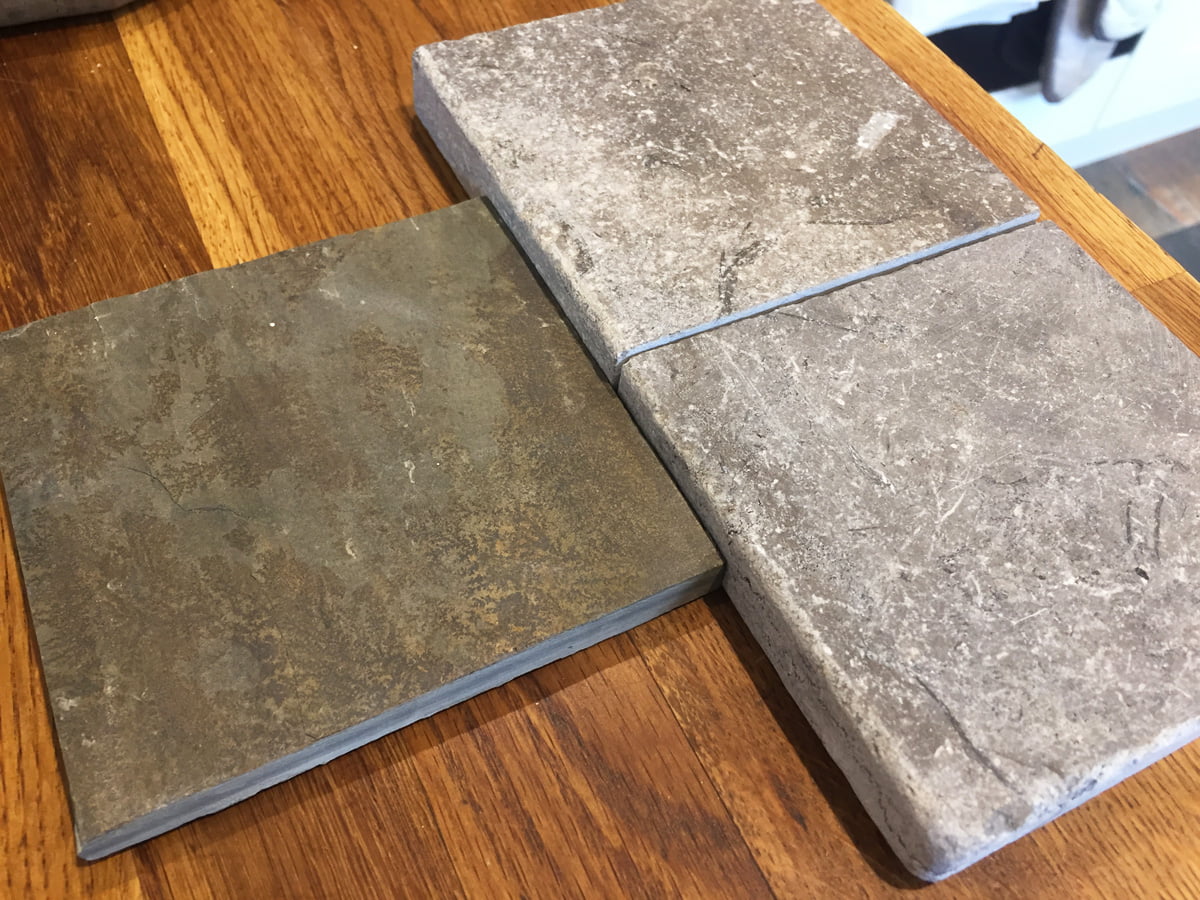 Cat ordered some samples of stone and slate for the floors downstairs (study, dining room and kitchen) from Natural Stone Online. There are 2 samples of limestone and one of slate. I love the slate myself, but it's difficult to judge from such small samples (these are the size of coasters) and the limestone looks very different to the photos on their site. We might see if we can order a large tile of each.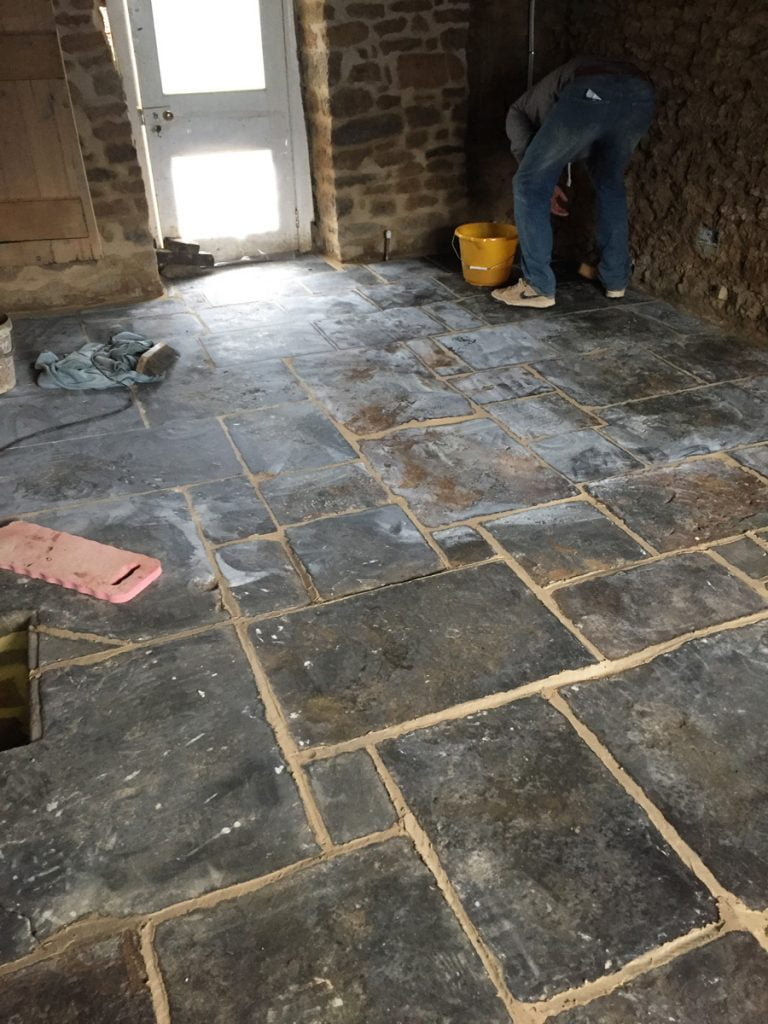 Tom is now sponging off the excess mortar and cleaning up the stones. It's a messy and lengthy process and needs going over multiple times.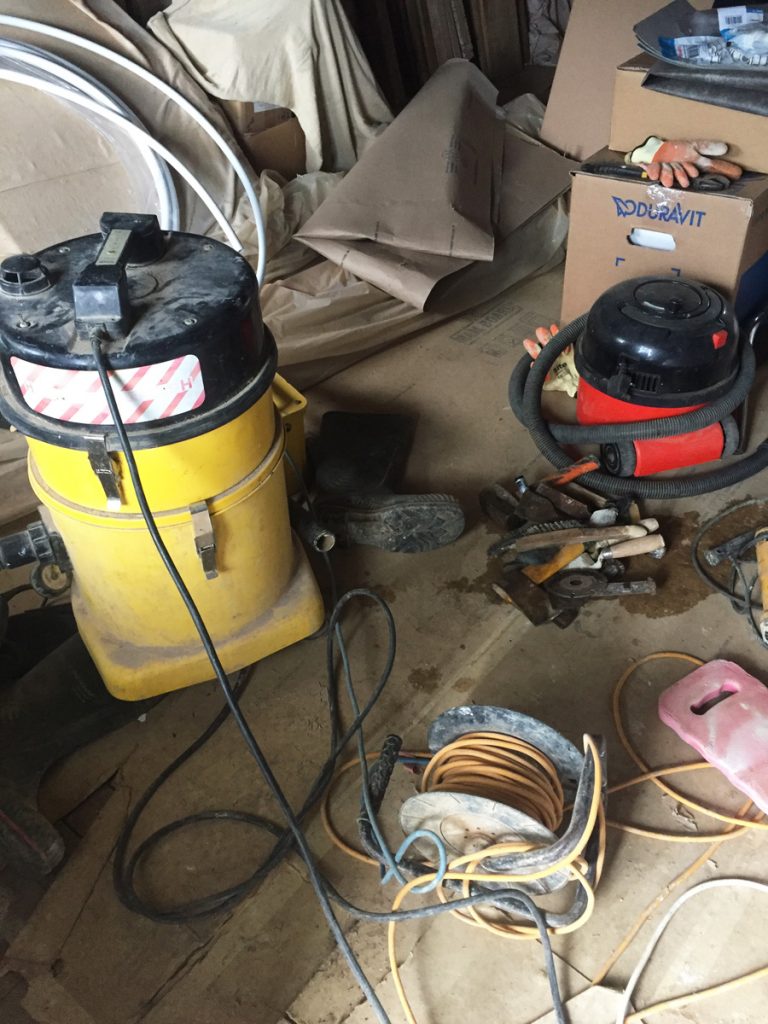 Henry meets his rival. Not sure it went well…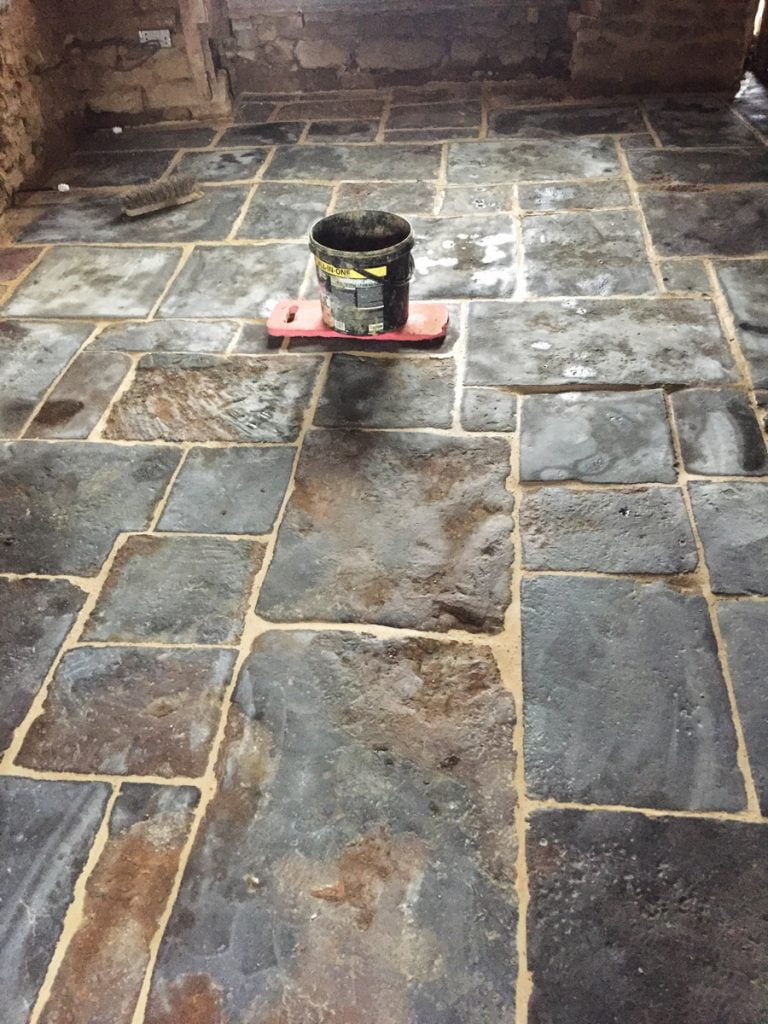 The pointing will take a few days to go off so we can't clean the floor while the pointing is still soft. On Monday we need to cover the floor over again to protect it while the plasterers work, the cleaning may have to wait until they have finished.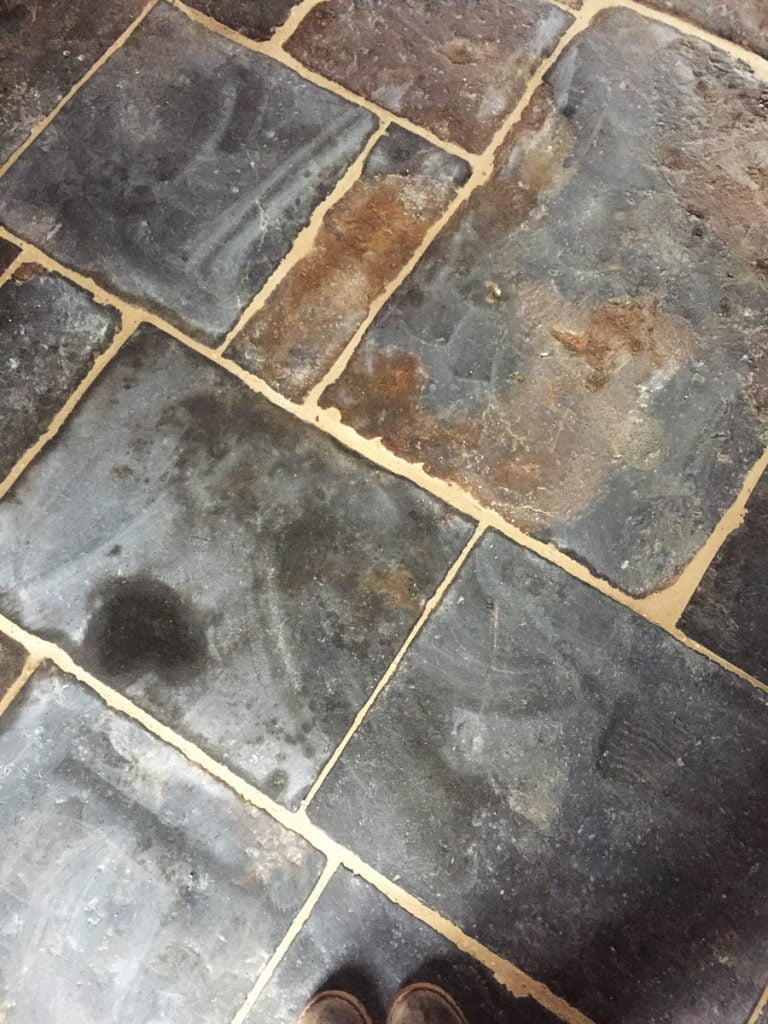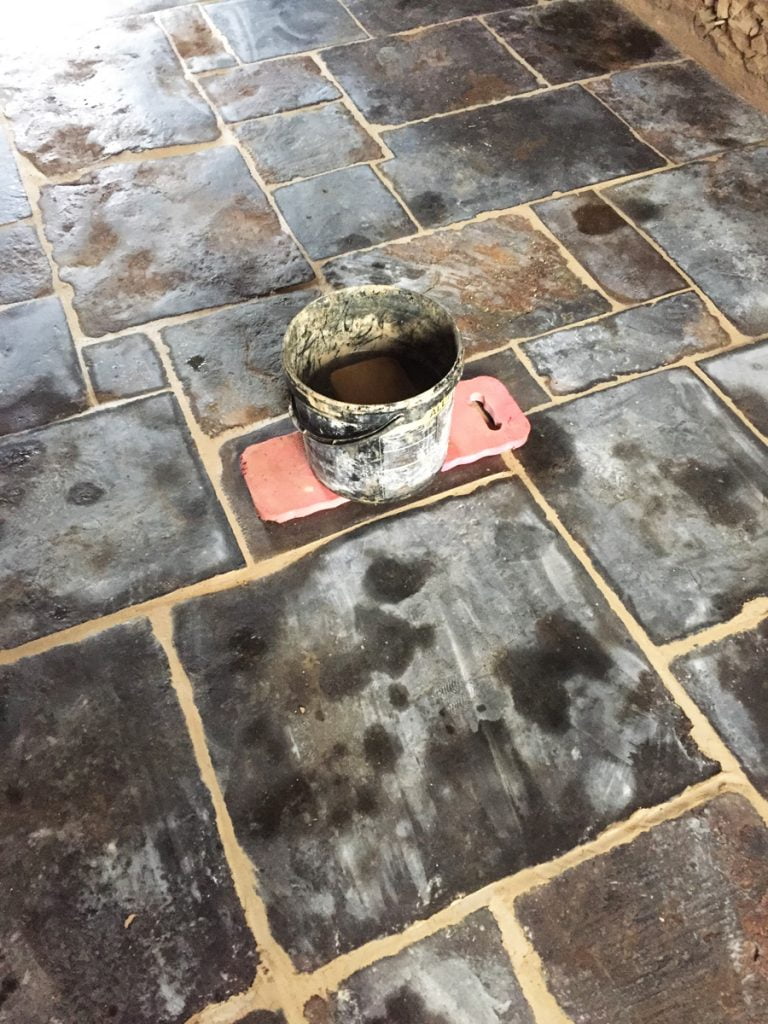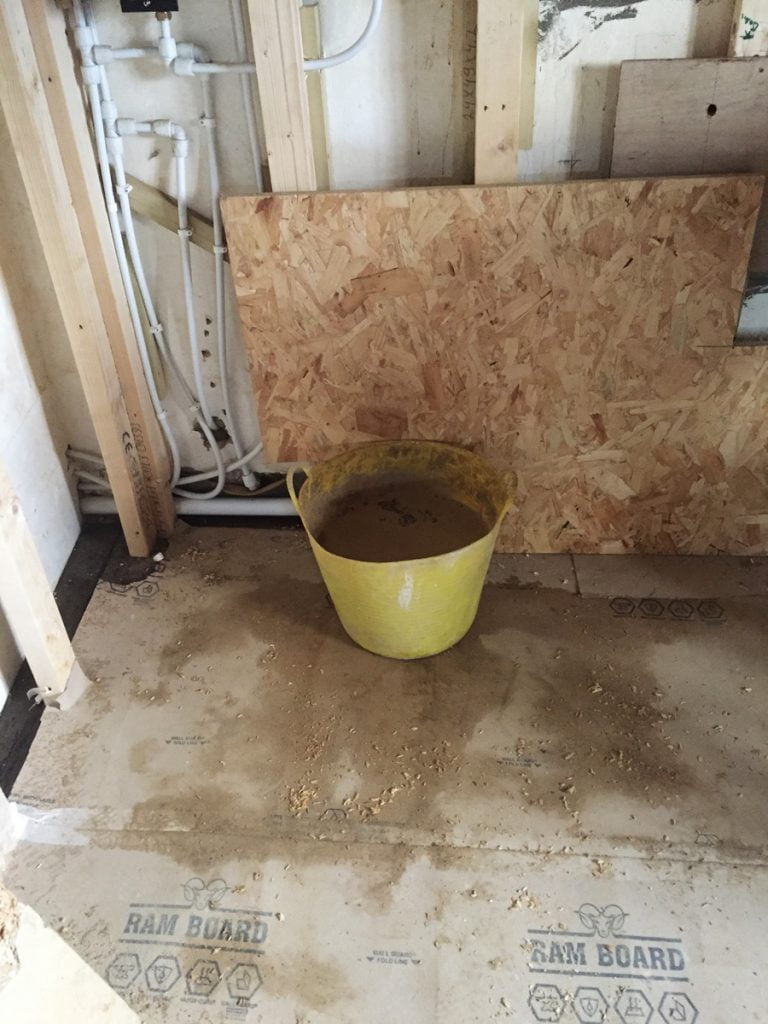 Billy and Andy, our plumbers, returned today to finish off the first fix and to pressure test the system. They did test the system and there was a little flood in the bathroom (where the shower head was open) but amazingly it didn't get through the Ram Board!