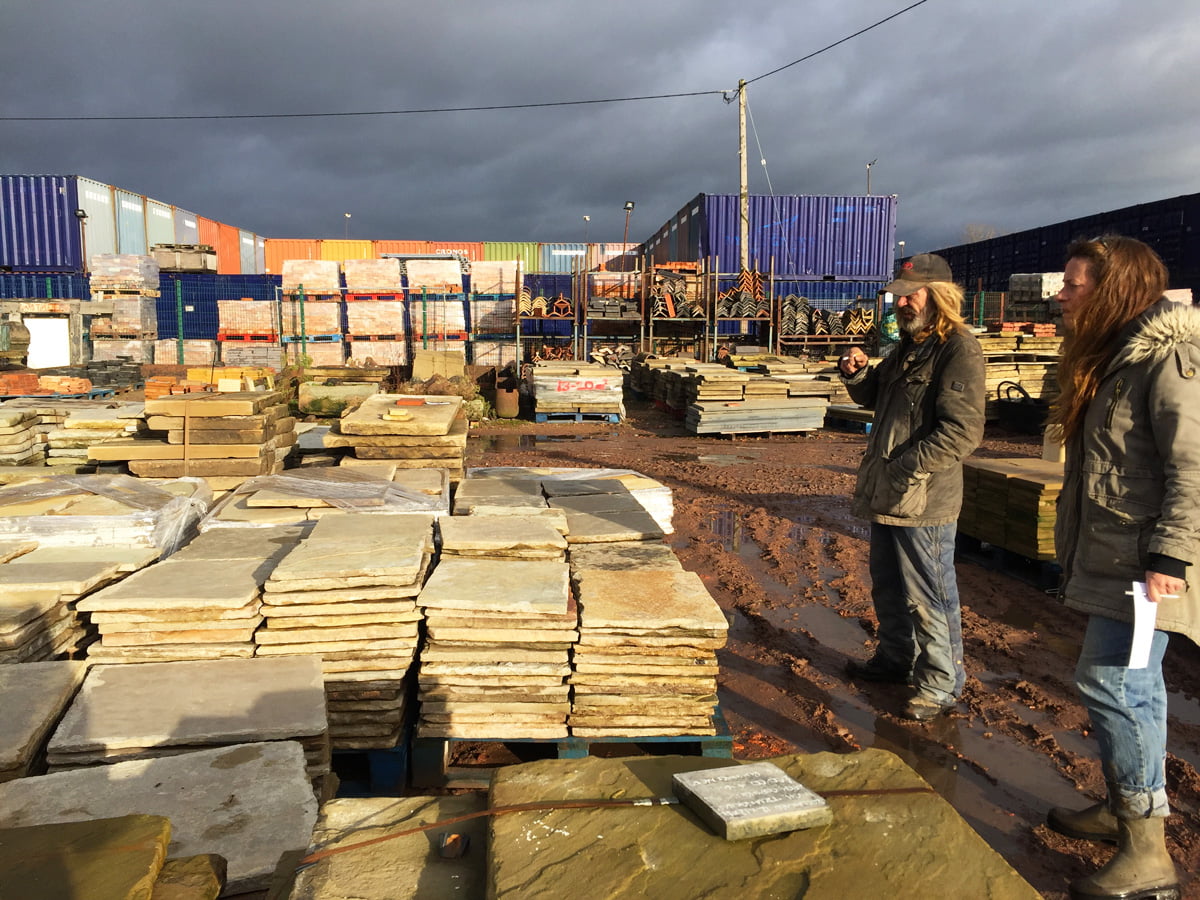 Saturday morning, Cat is back for the weekend and we are at Warwick Reclamation looking for stone steps. We need two front door steps and two steps to go from the front path up to the garden, to be built into the new retaining wall. Mark, who was super helpful, spent a long time with us taking us around the site trying to find some suitable flagstones.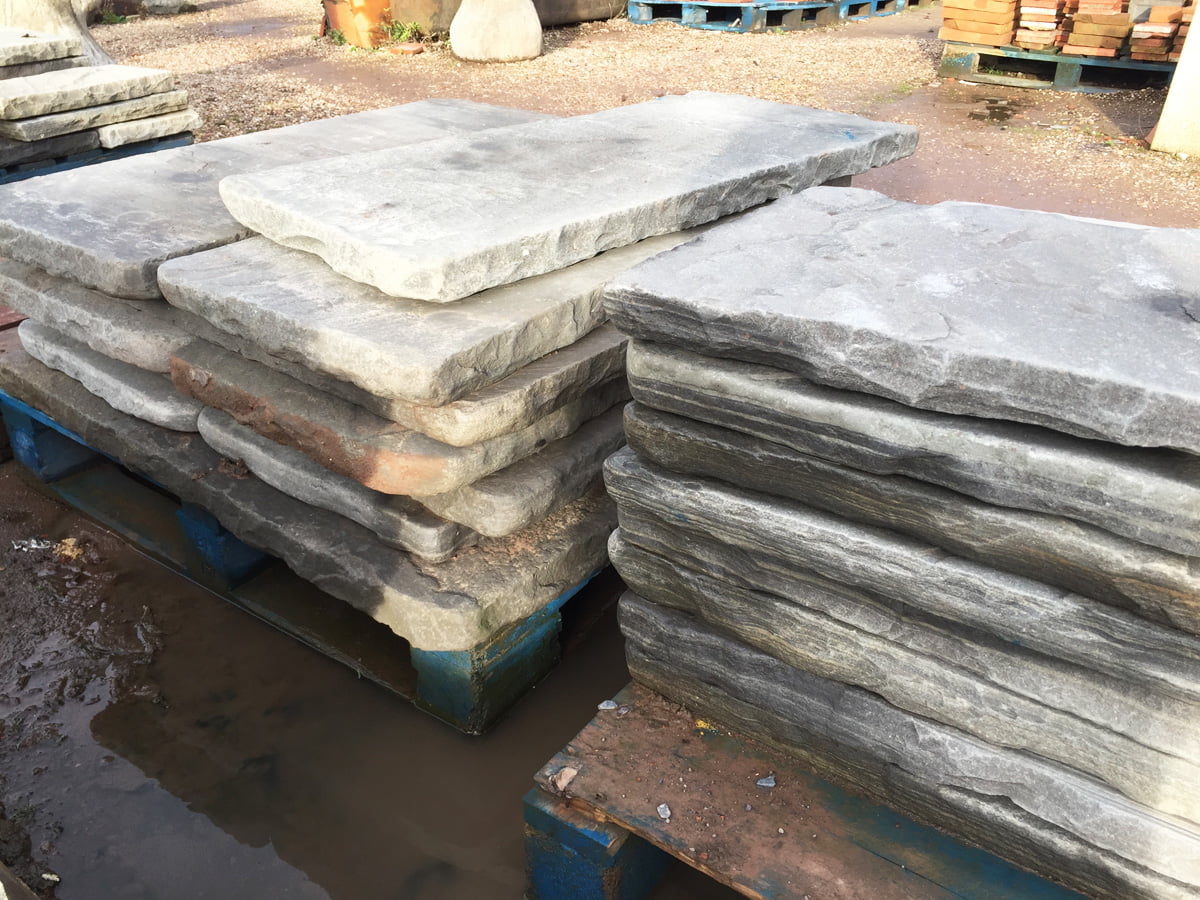 These were what we had come to see but they were far too light and a bit too uniform in shape. We were looking for something with perfect imperfections…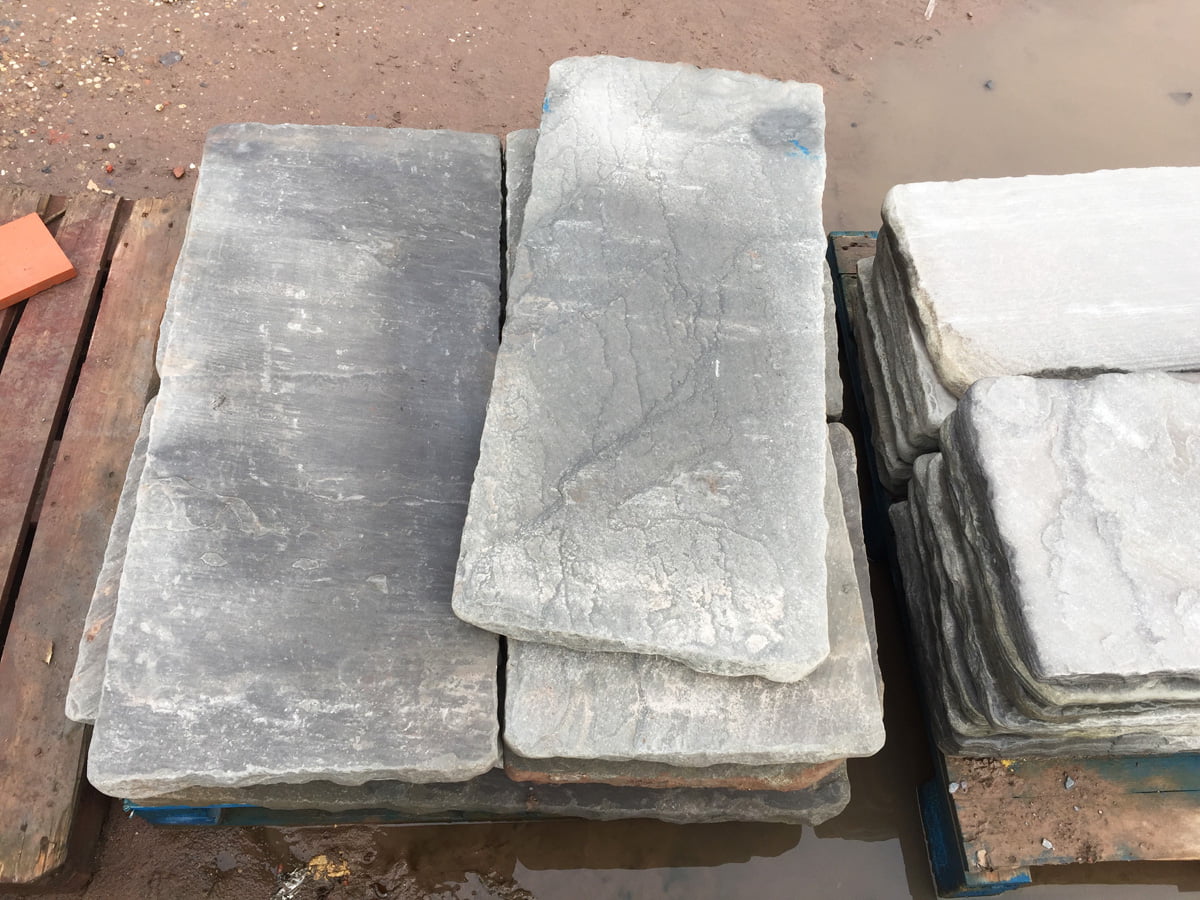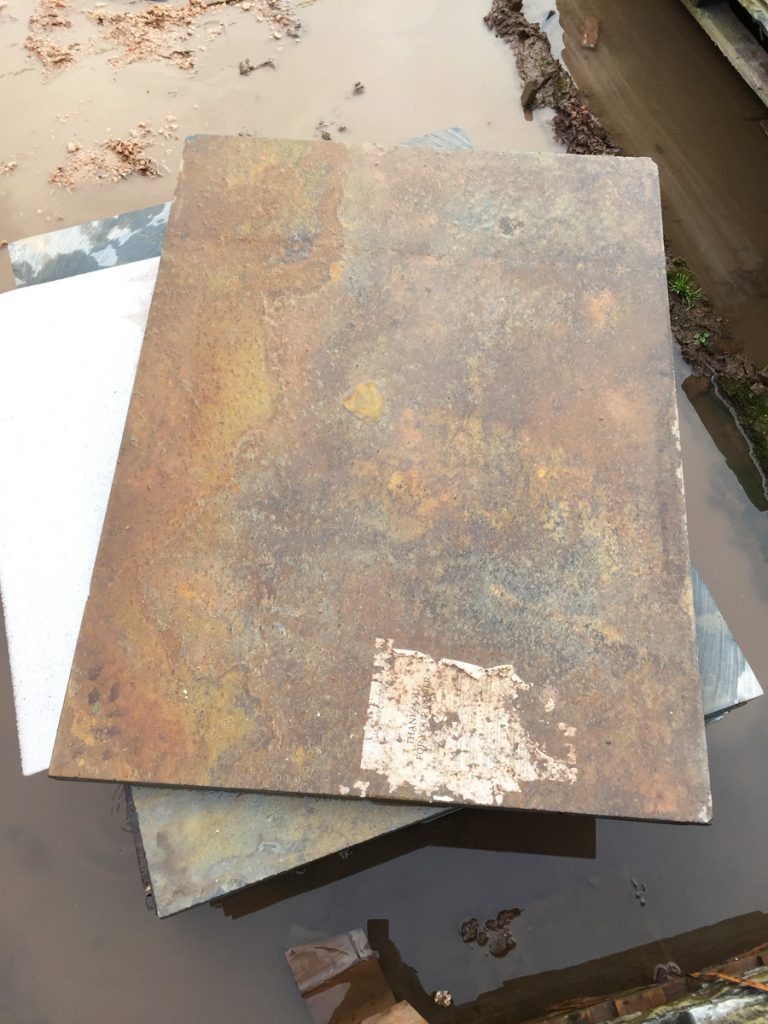 Then we found this gorgeous piece of slate, blue and orange, the same colours of our stone, but after some deliberation we decided it would look far too modern and out of place. The sharp edges and right angles don't seem right for Pear Tree Cottage!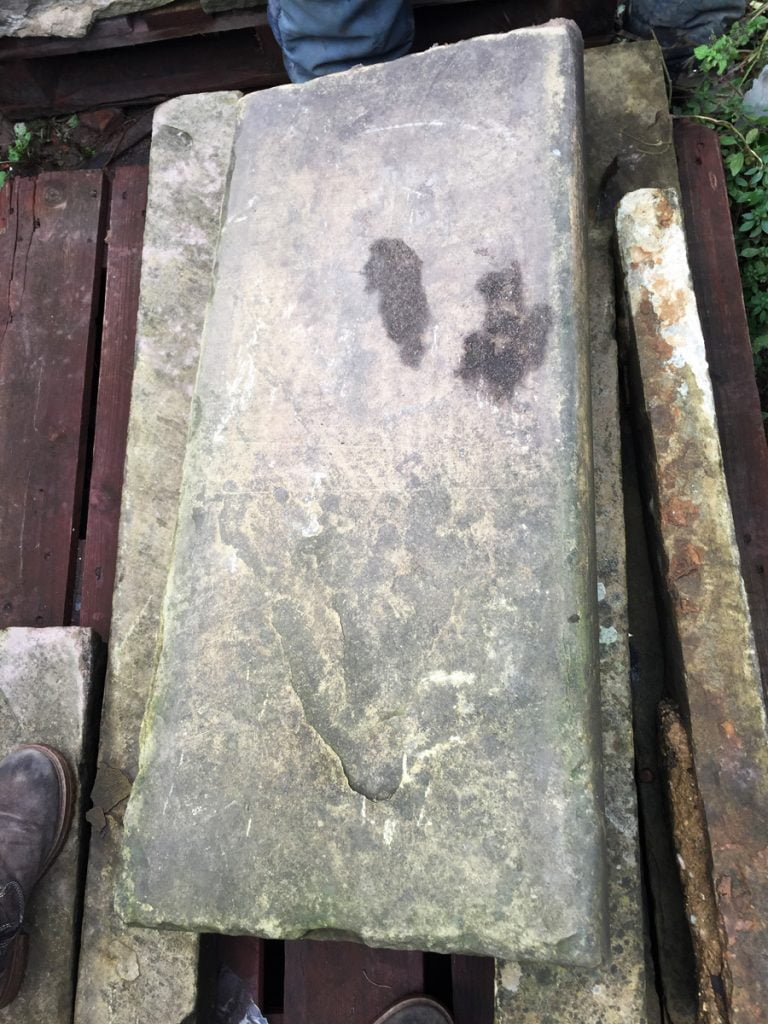 Then we started to look at reclaimed York stone. We had dismissed this previously as we have none in the house, but the old stuff, aged and worn, will suit the house perfectly.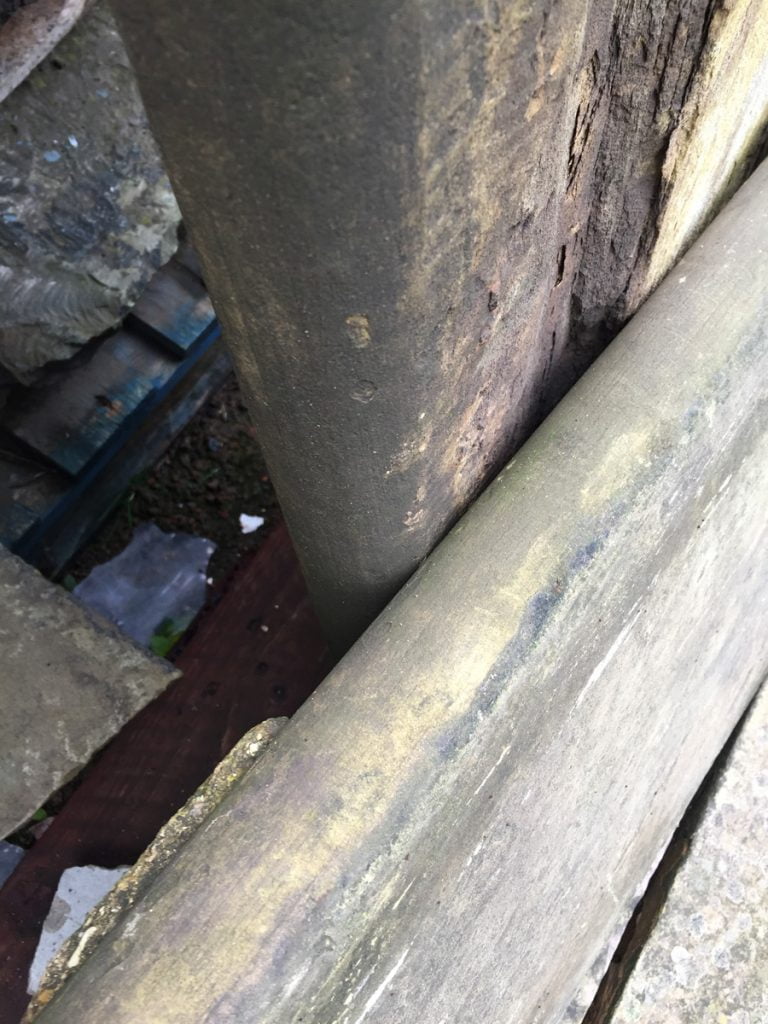 We found these two matching stones with a lovely bull nose edge that will be perfect for the steps up to the garden. I think they were originally coping stones.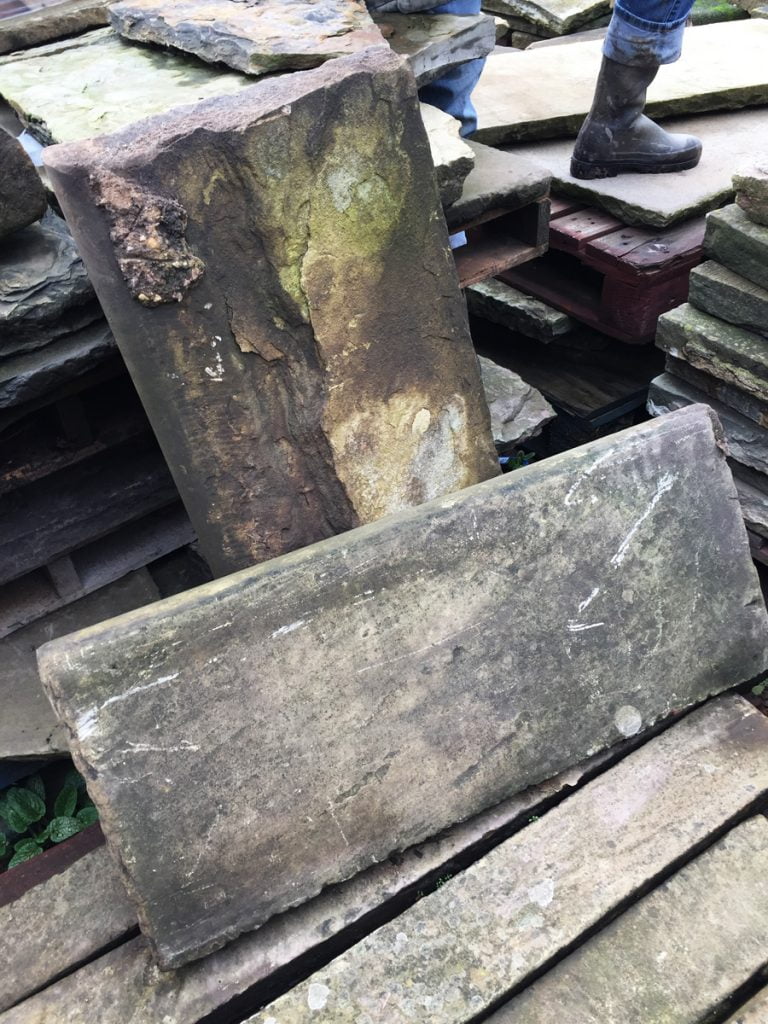 They are also the correct size. If Tom doesn't have to cut these that will make life a great deal easier.
We also found two other matching flagstones that are wider which will be ideal for the two front door steps (one for the old front door, one for the new one).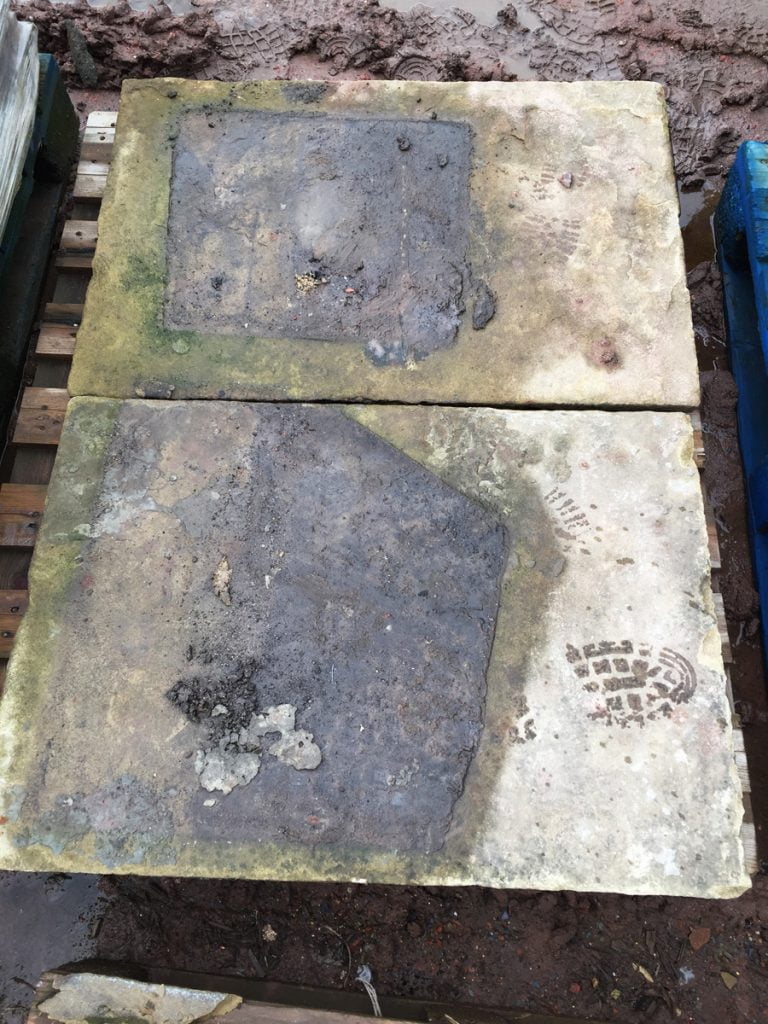 Again they are the perfect size so won't need cutting.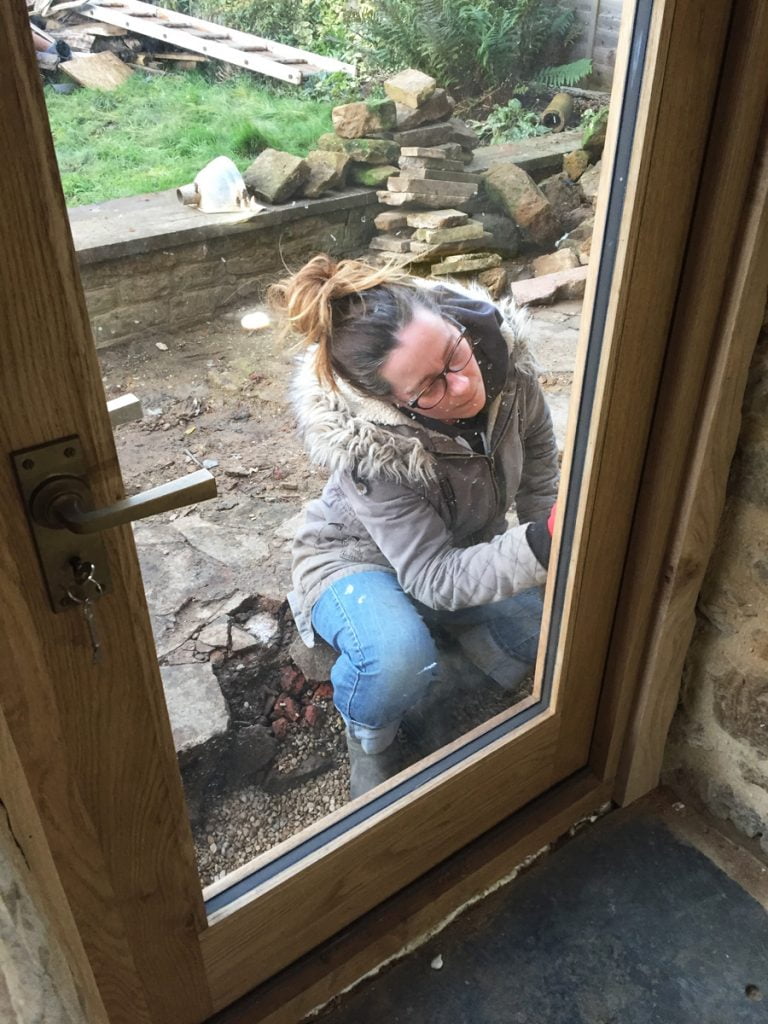 Cat cleaning and oiling the new oak architrave on the outside of the back door. It is going to rain tonight and is currently bare wood.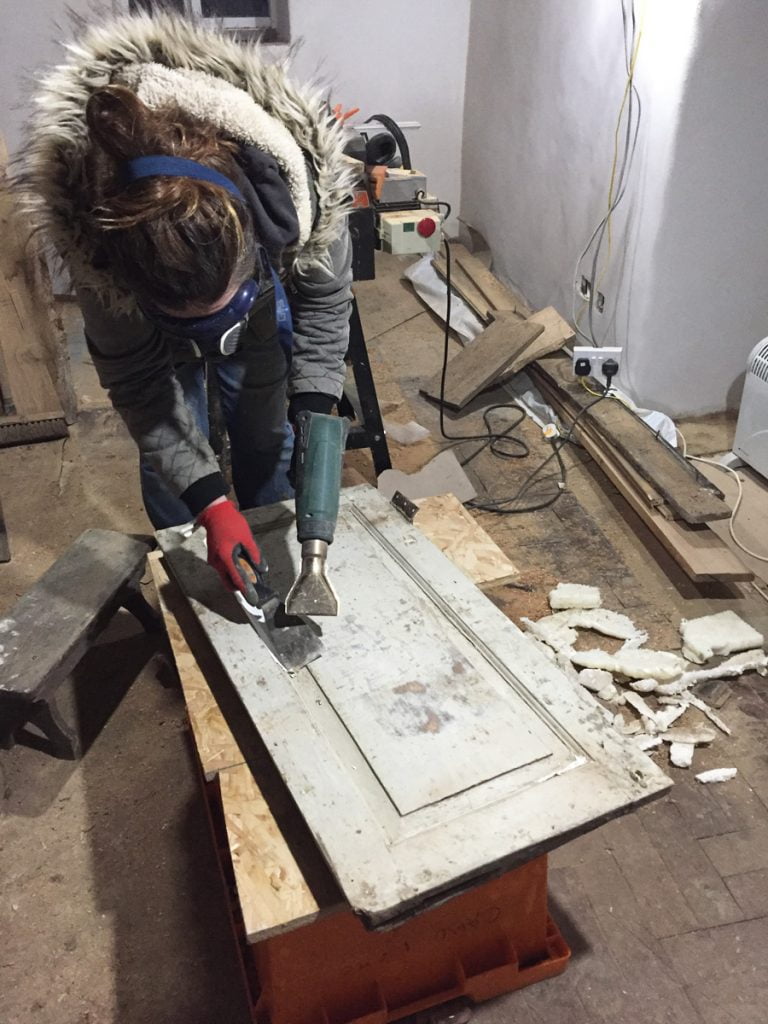 Cat is finishing removing the paint from the old shutters. We have Glynn coming next weekend to fit these back onto the sitting room window so they need to be cleaned up.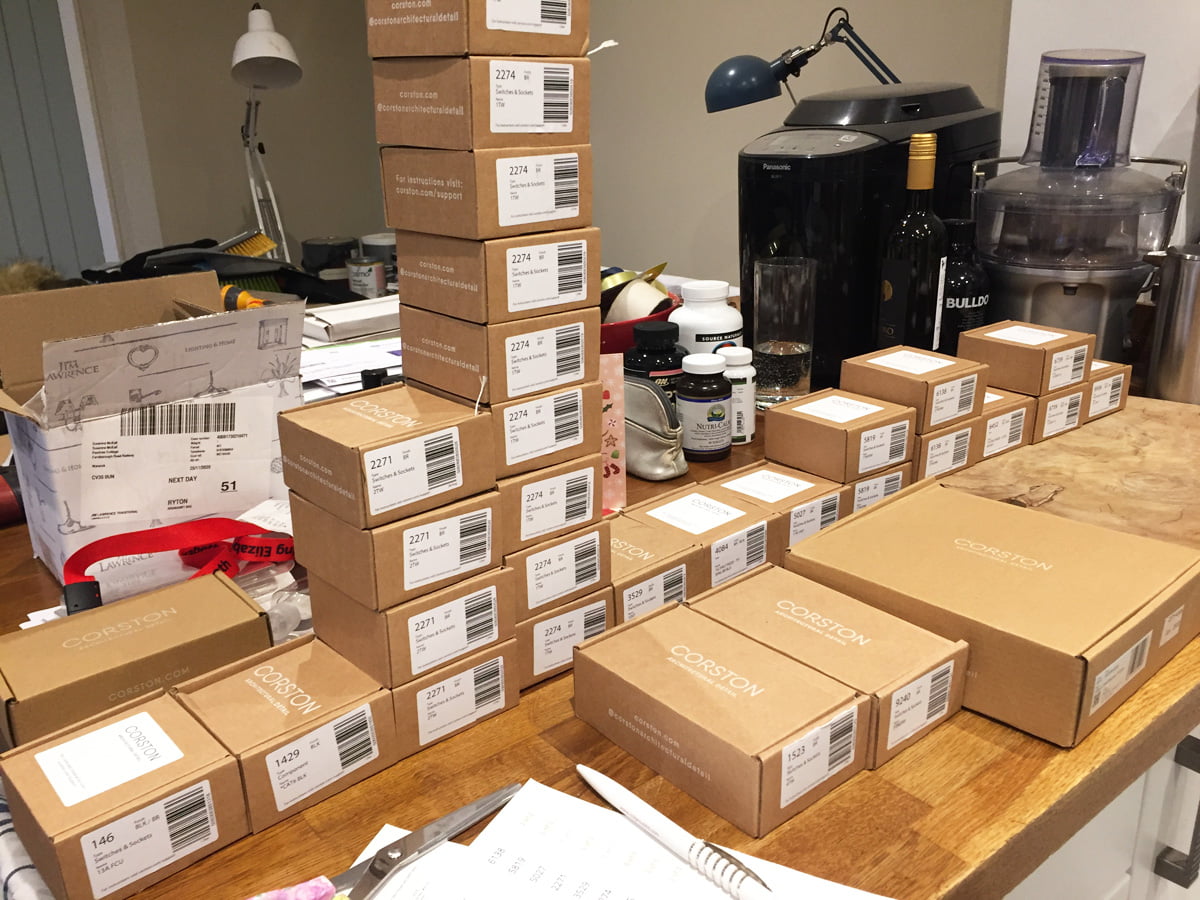 Sunday and we both had the morning off, Cat had a well needed lie in and I had a long soak in the bath which was glorious. I spent the afternoon doing the accounts, sorting what needs doing this coming week, making lists and sorting through the massive box of sockets and switches from Corston Architectural Detail. We didn't order exactly what we needed, so a few need returning and some new items need ordering. It's really bloody complicated though as there are so many different variants of switches… All these boxes are arranged in product codes and you can see how many variants we have!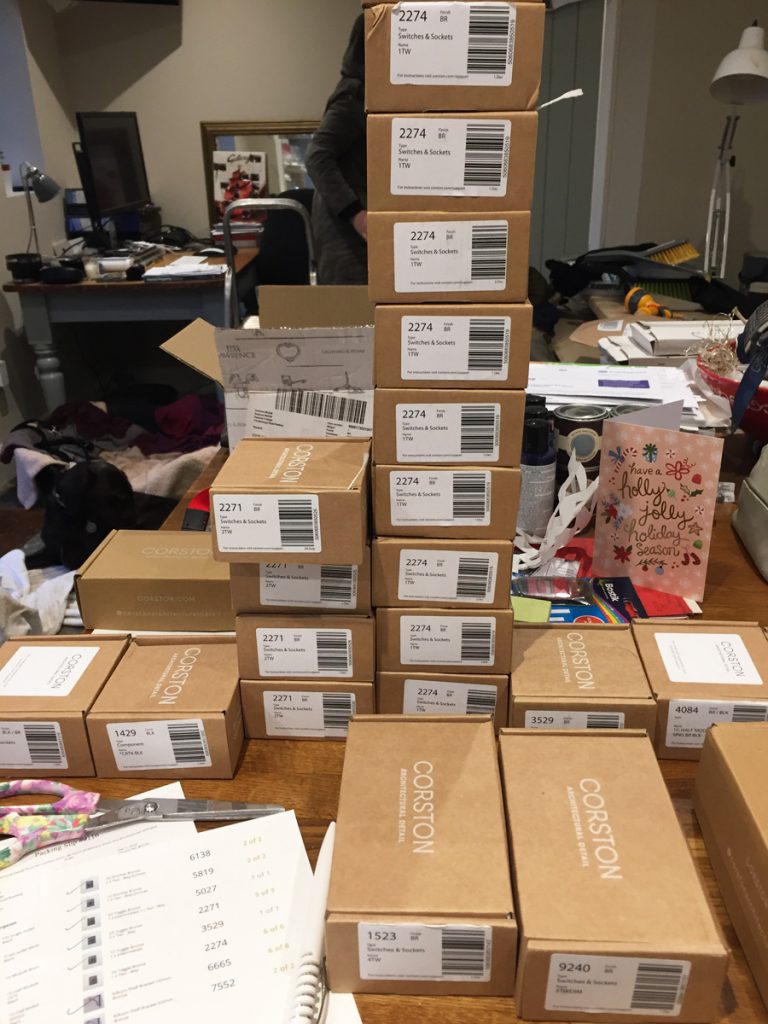 I am marking off what we ordered and what we have, to check we have everything correctly.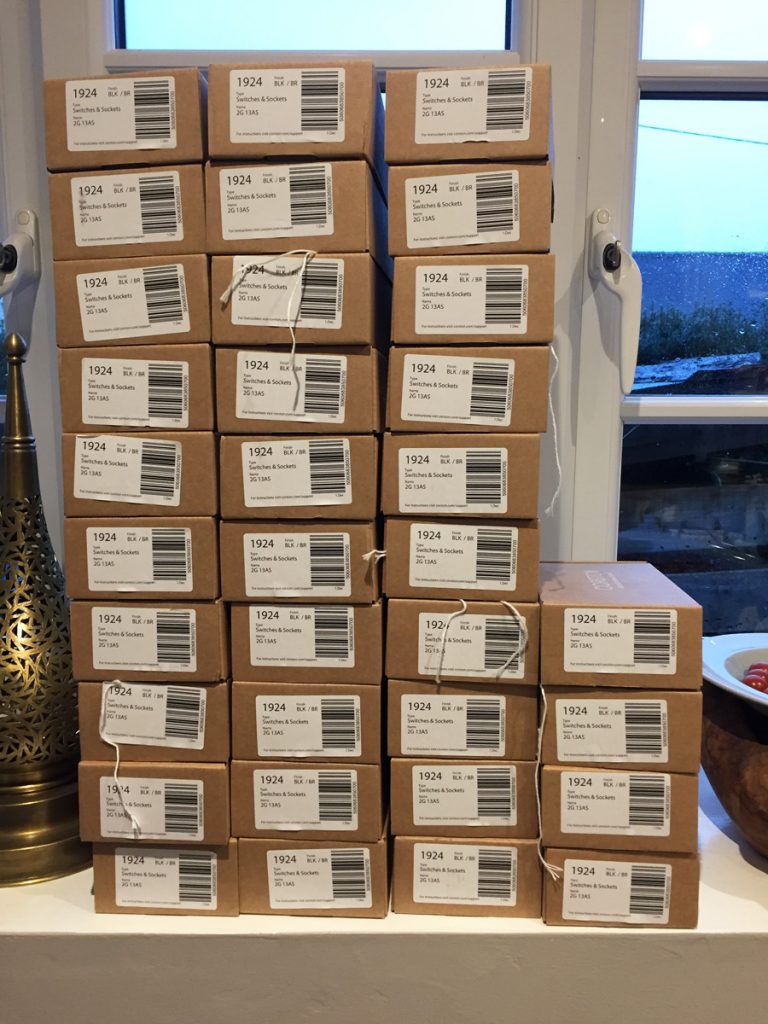 These are the double sockets. 34 of them. Oof that is a lot of money too…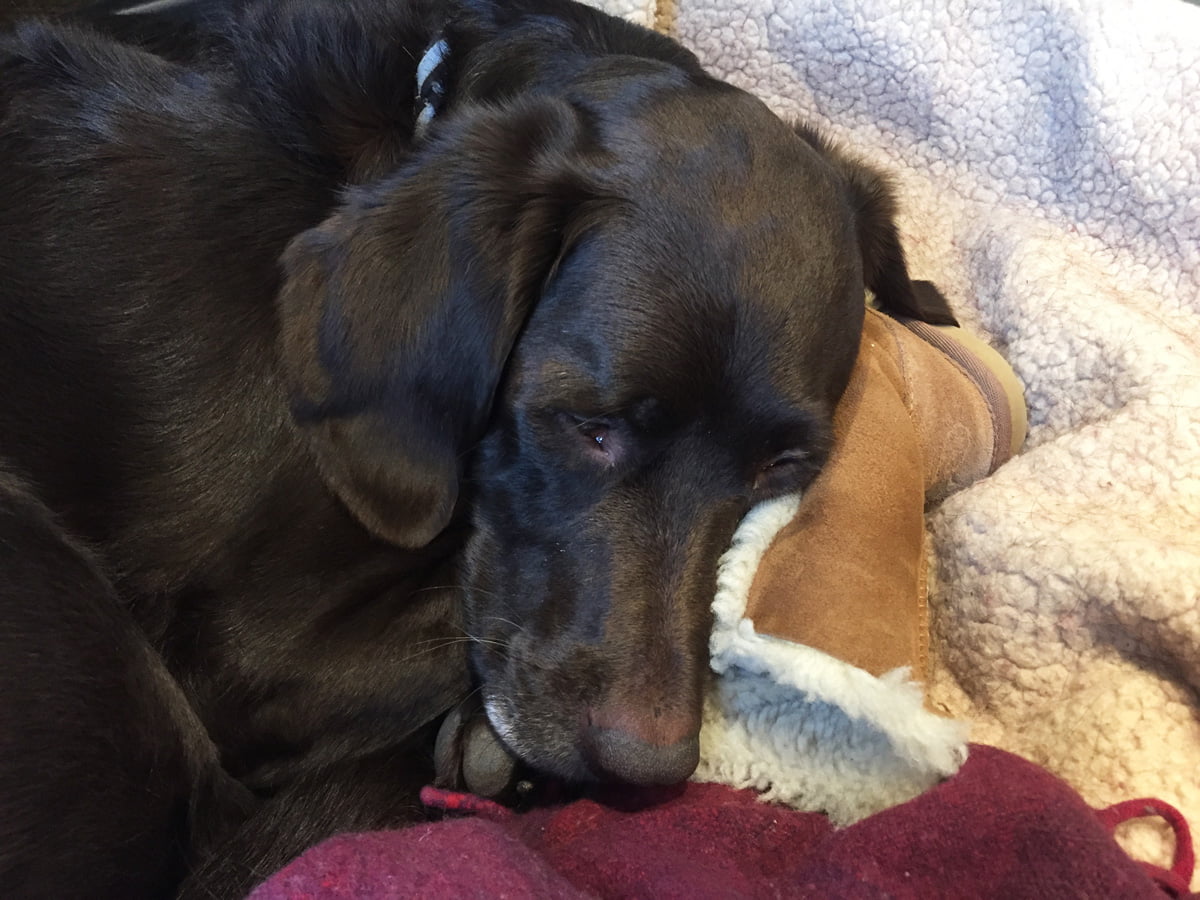 Jasper is so happy to have Cat home that he is using her slipper as a pillow today.